Community Archive
Some directors only rub shoulders on a URL; SLMBR PRTY's creative community exists IRL. Our screenings and panel discussions connect fellow visionaries and introduce today's most dynamic filmmakers to each other, to clients, and to future collaborators, with the aim of demystifying this complex industry for our community.
Diversity Behind the Lens: MiFilm x SLMBR PRTY
SLMBR PRTY and MiFilm teamed up to present Diversity Behind the Lens, a community event spotlighting select up-and-coming directors in the commercial space. Hosted by creative agency Johannes Leonardo, panelists Alaa Zabra, Brandon Haynes, Jacarrea Garraway, and Luis Santos delved into how they broke into the field, the catalytic events that got them started, deciding factors when choosing which jobs to take, honing your directorial style, and balancing client needs with that of your own, among other vital knowledge. Experiences on set as diverse and disabled filmmakers are rife with a lack of knowledge and accessibility, making events like these crucial for creating sustainable and equitable working environments.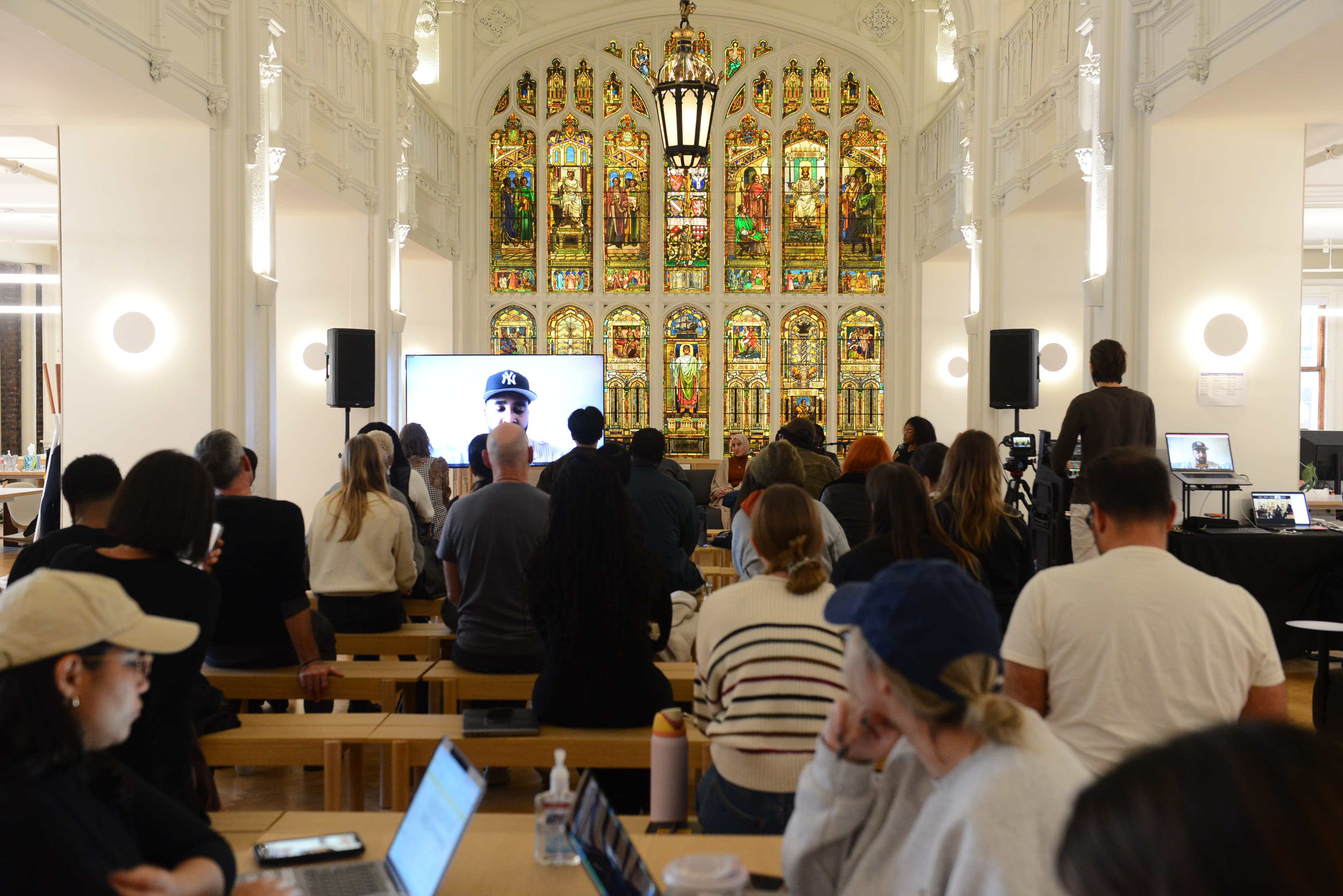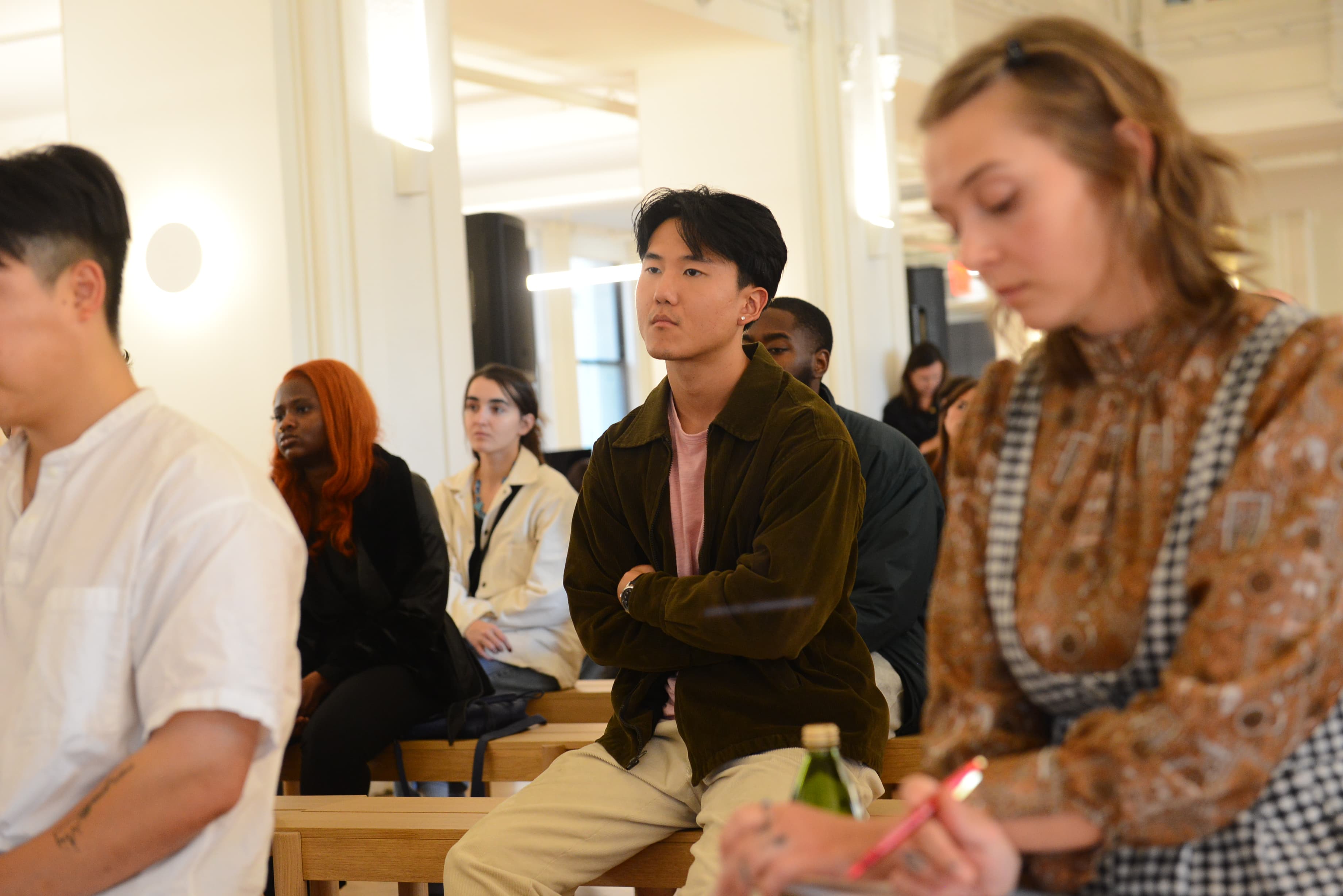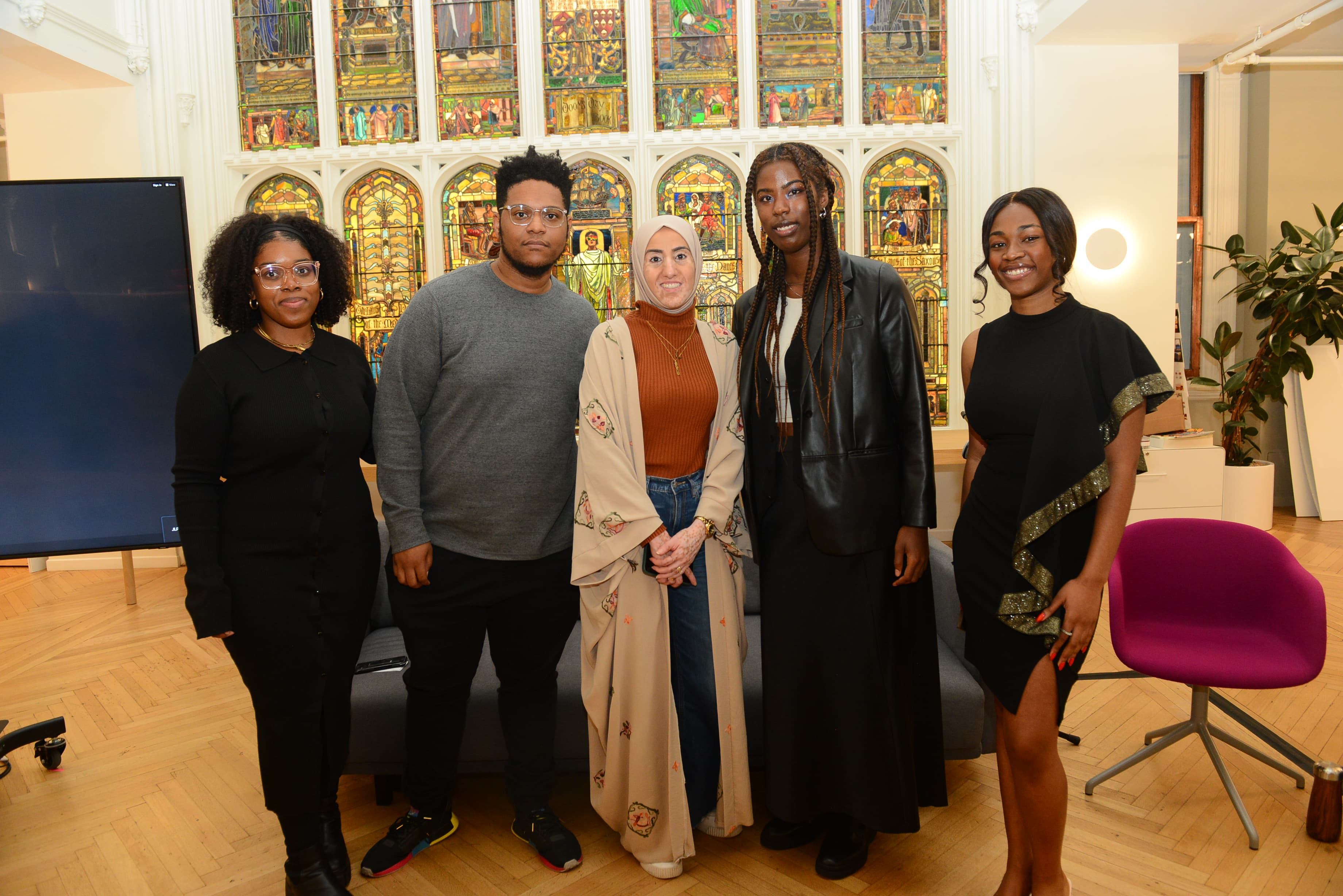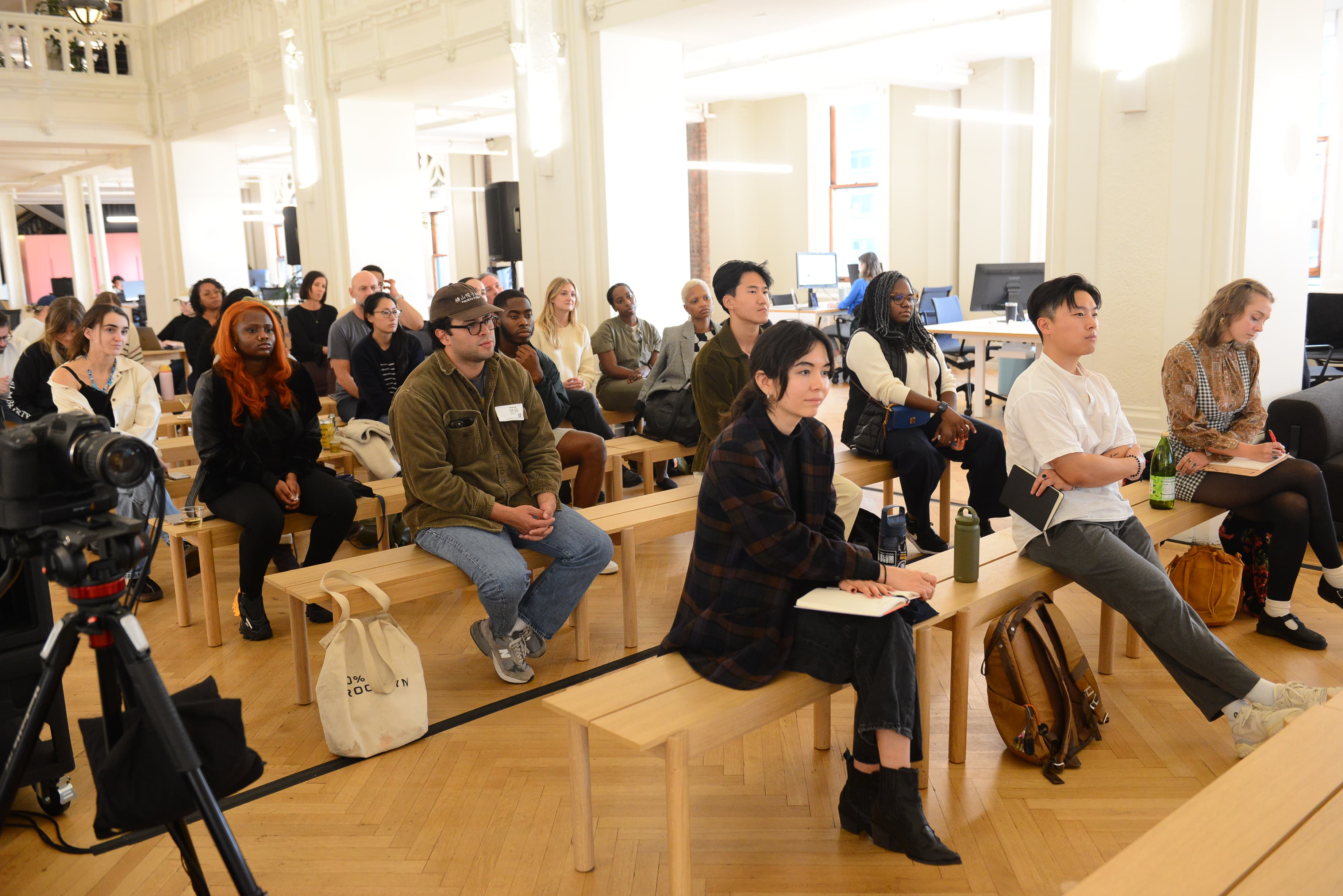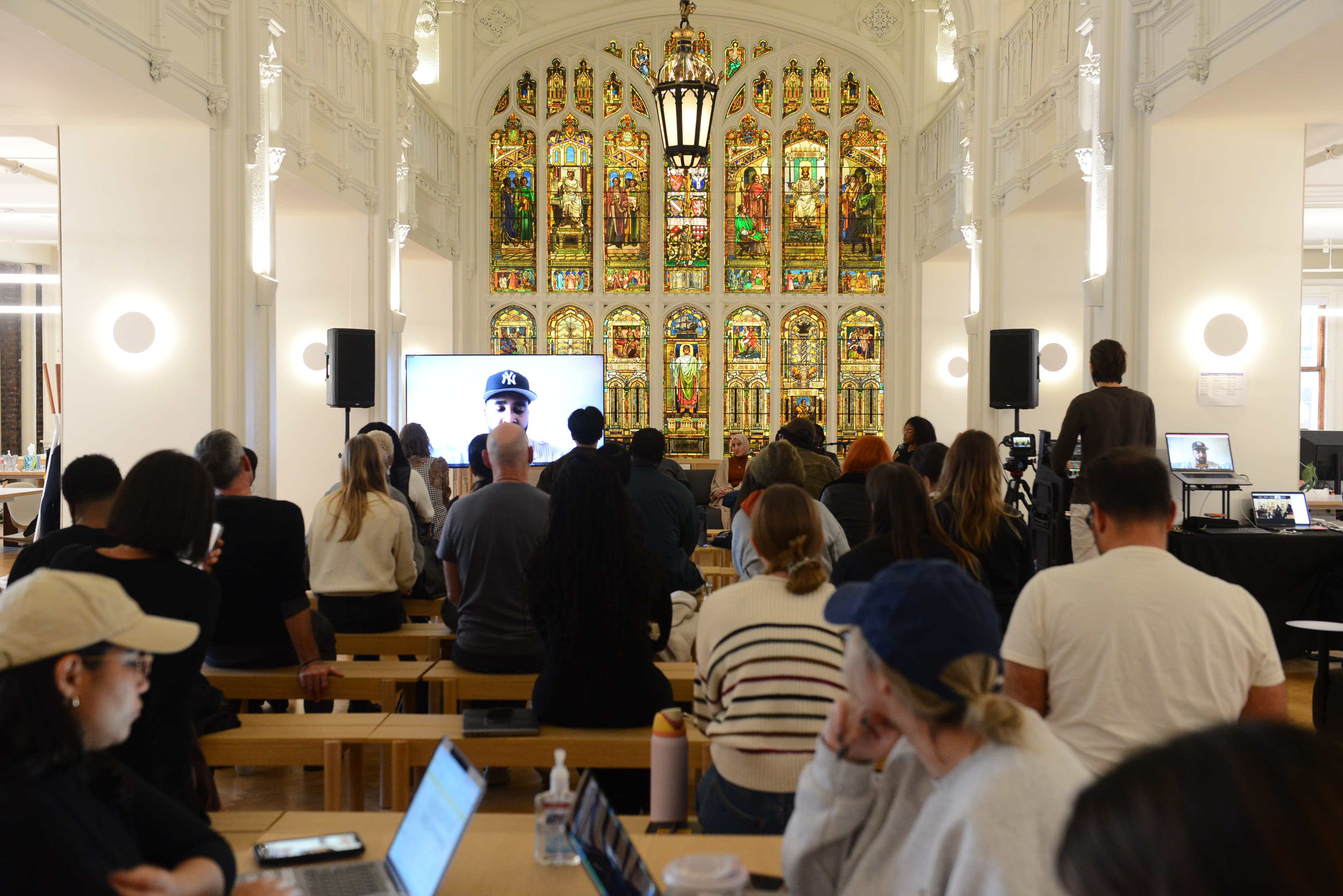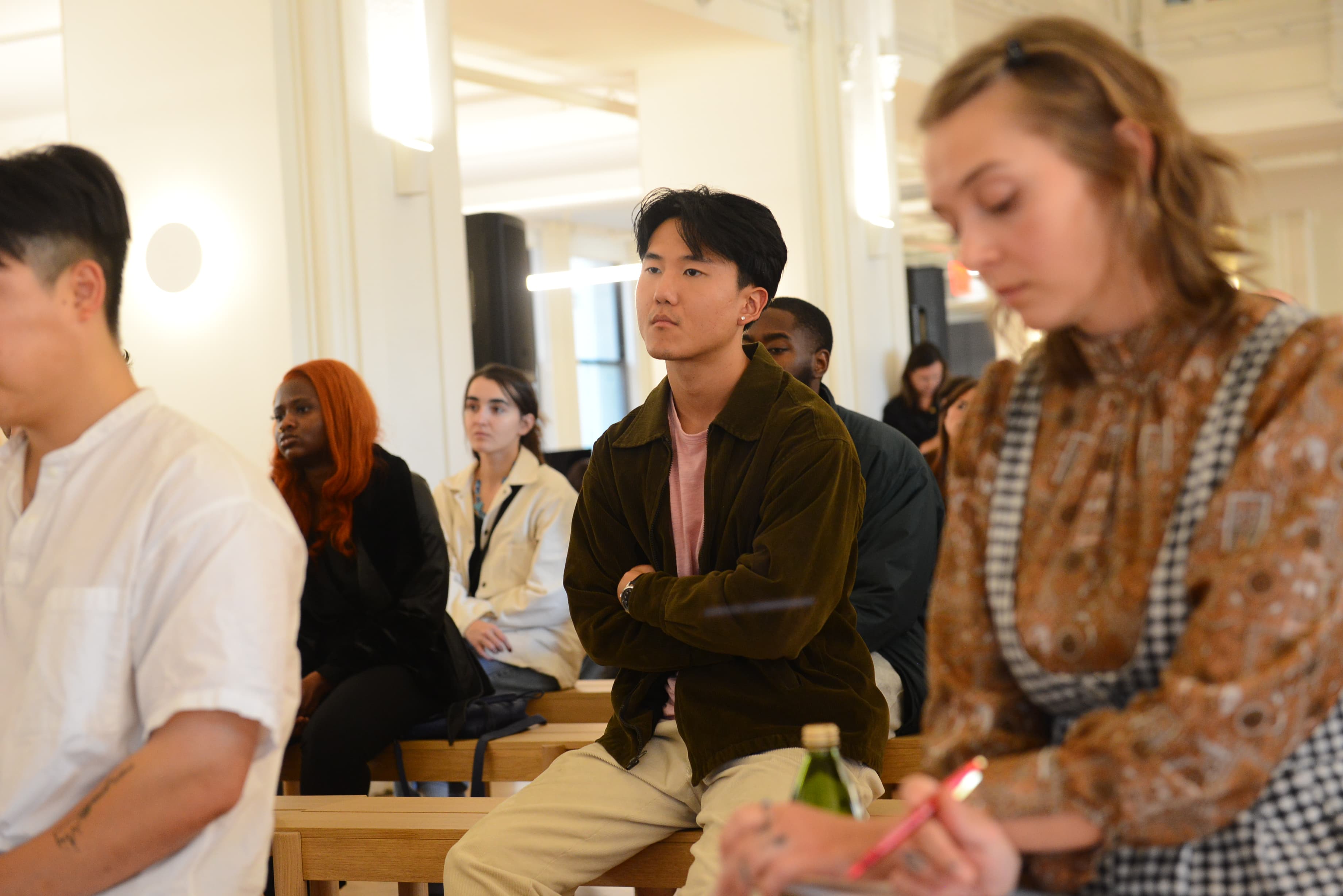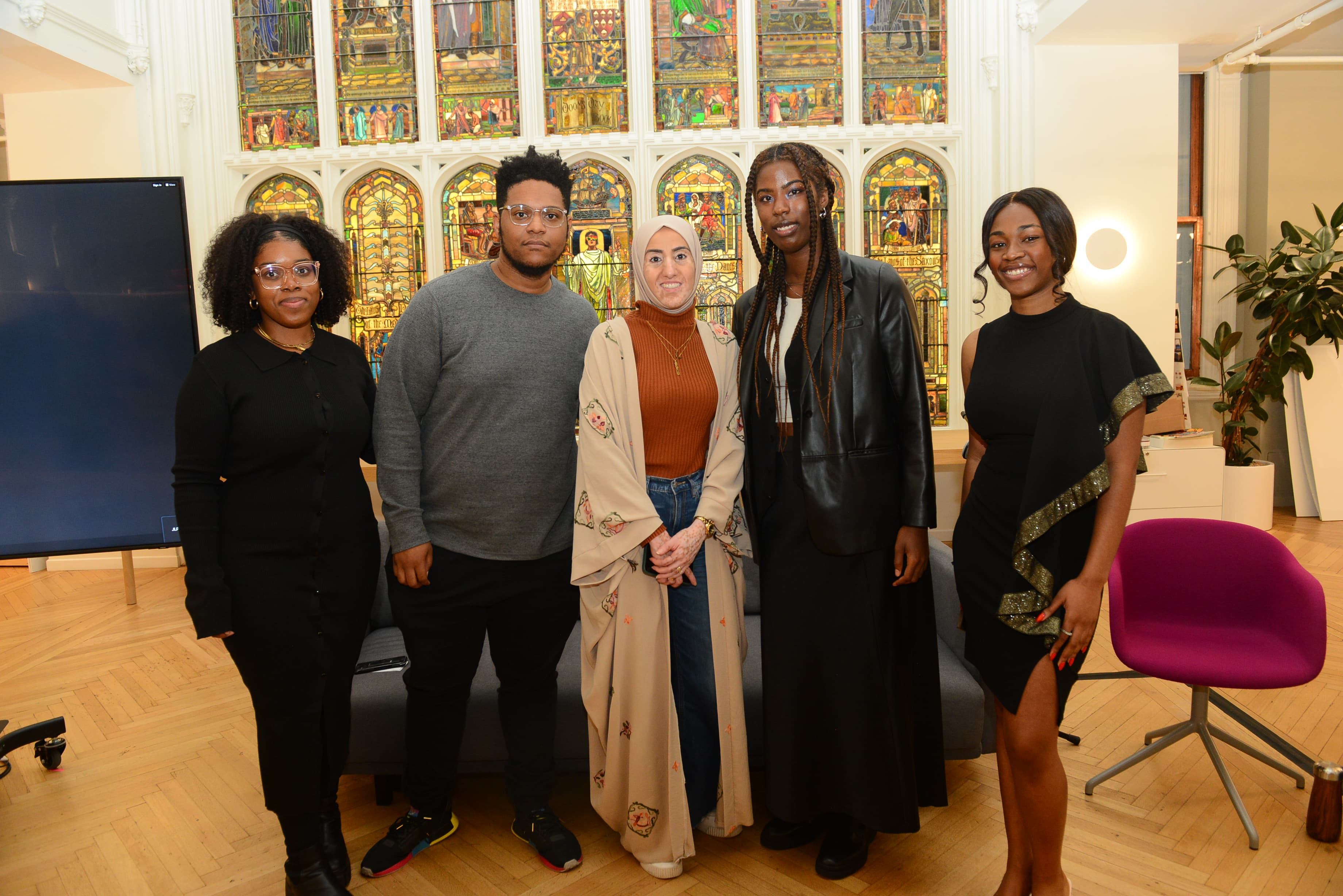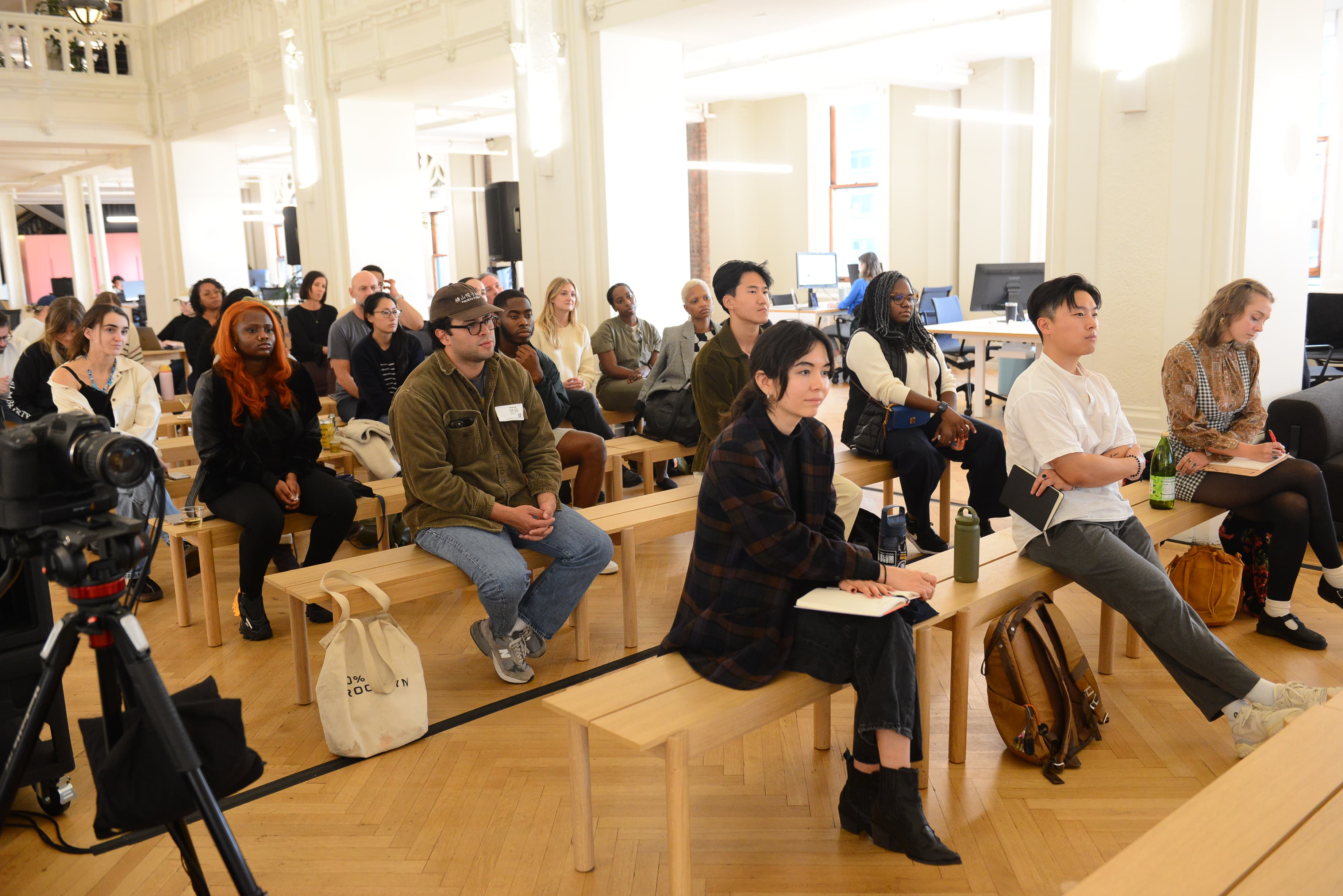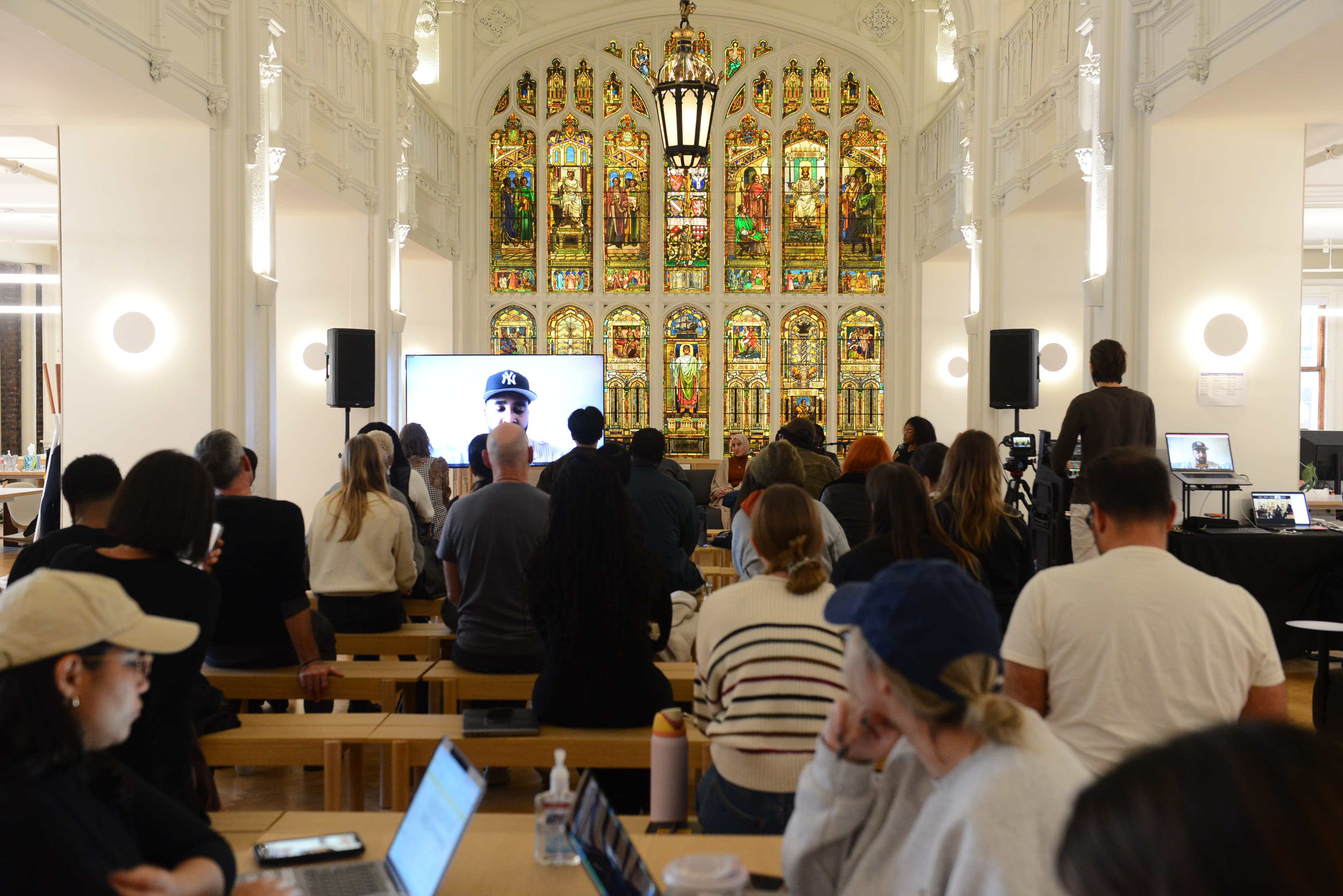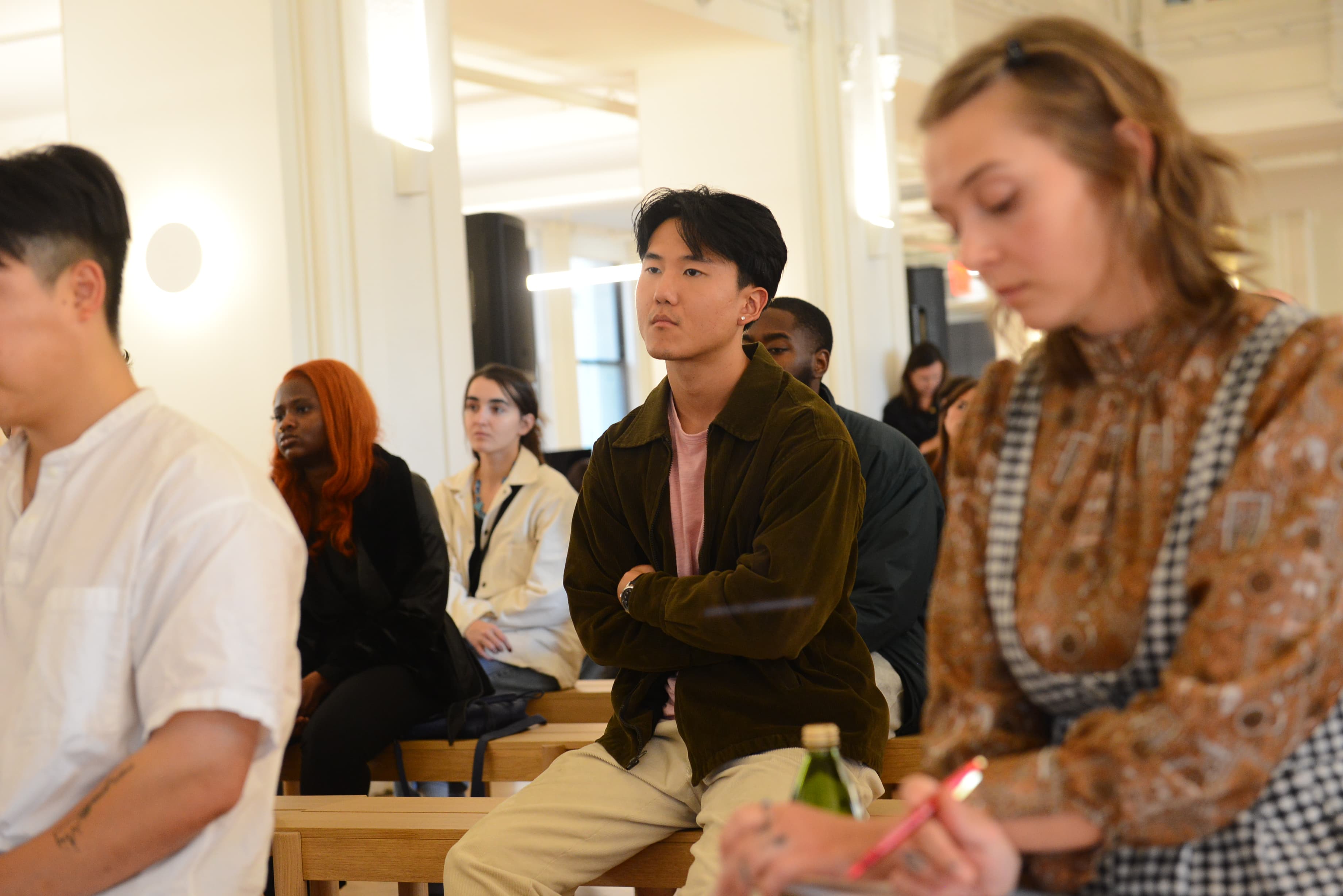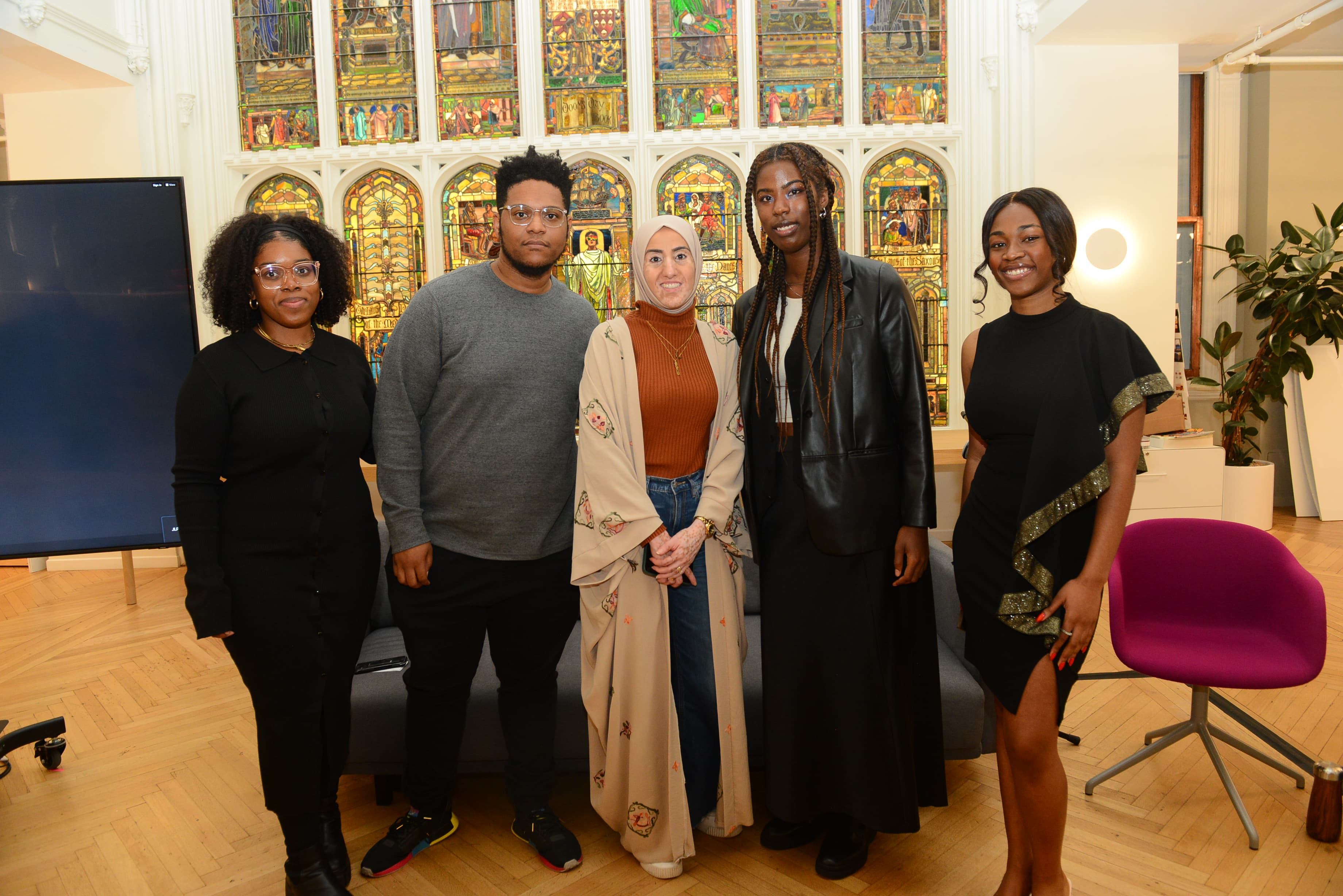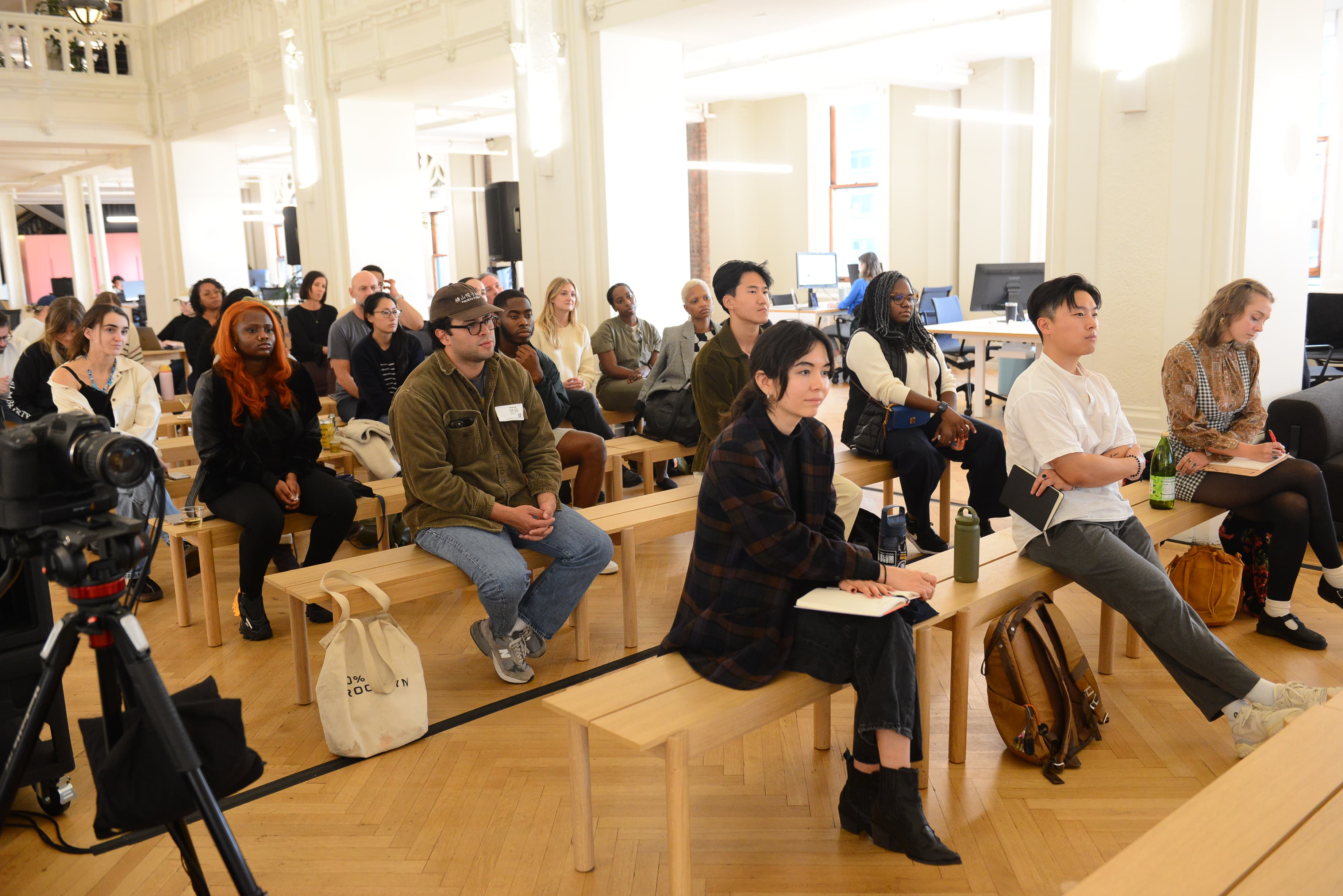 Blow Up My Life NYC Premiere
On September 18th, Brooklyn came out for the NYC theatrical premiere of the SLMBR PRTY EP'd film, BLOW UP MY LIFE, at Nitehawk Cinema. Co-Directors Ryan Dickie and SLMBR PRTY's own Abby Horton spoke in a Q&A moderated by Christine Ng (DP - Poker Face, Ziwe, Rap Sh!t). Attendees joined for an after party at Lo Res - needless to say it was a magical night!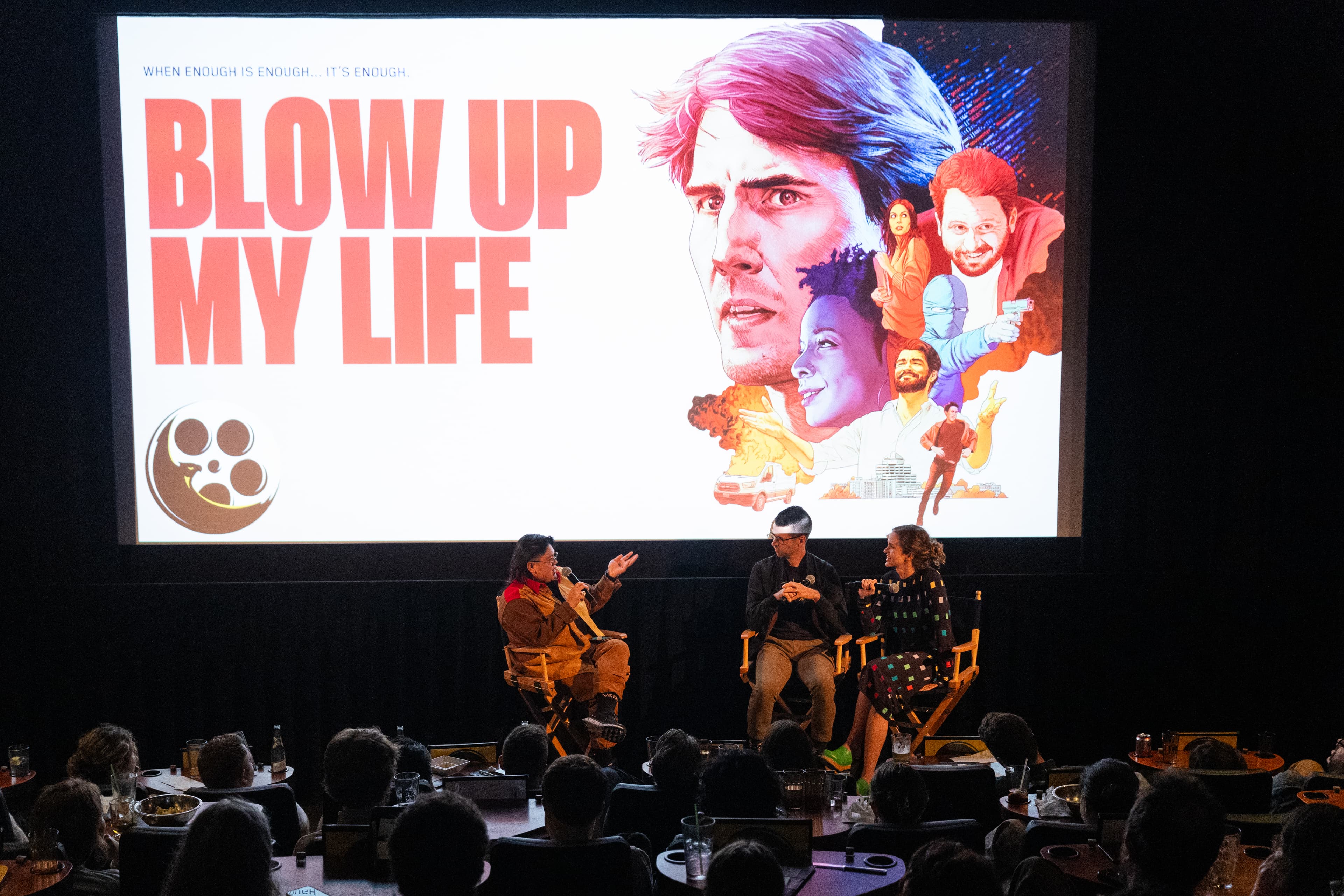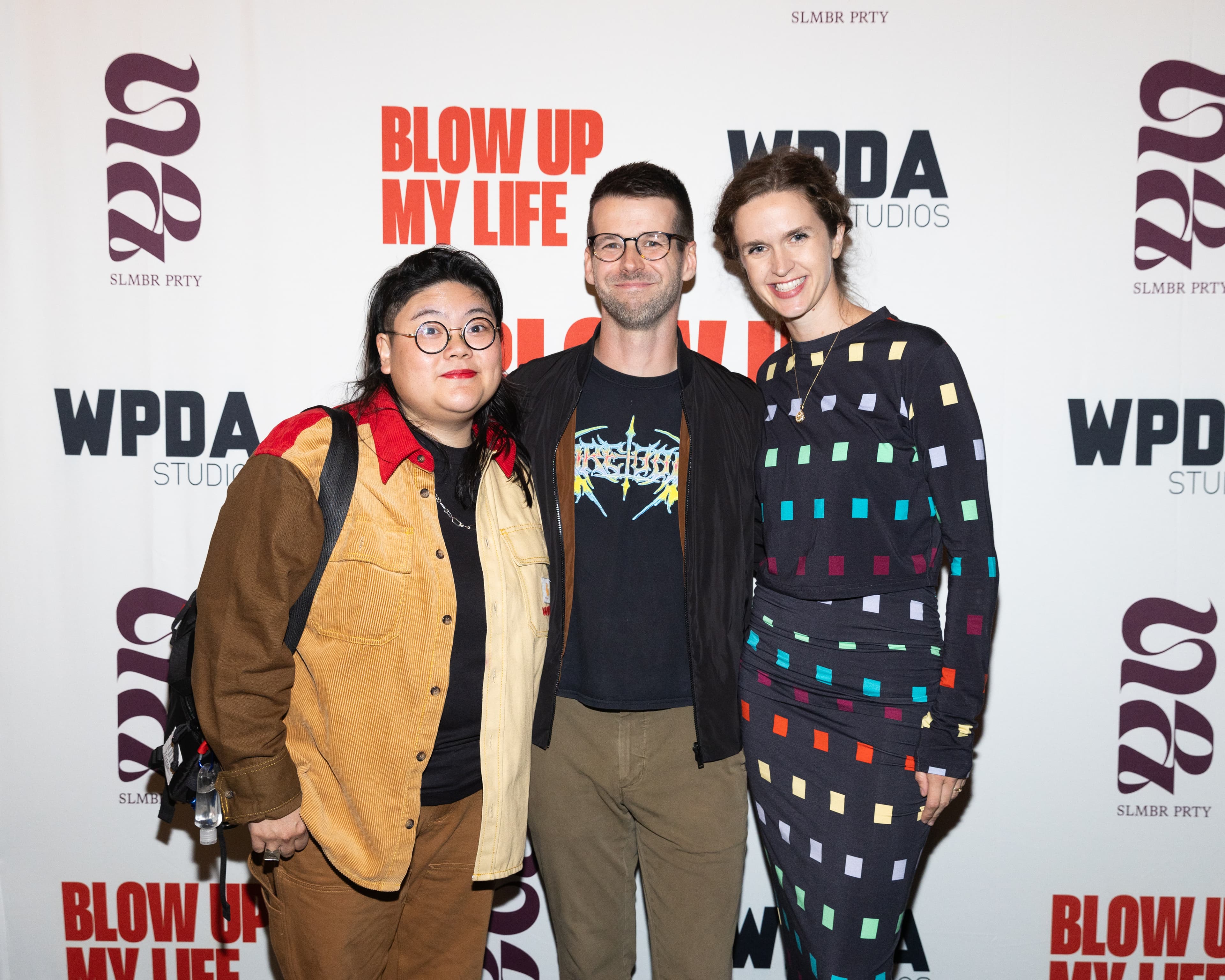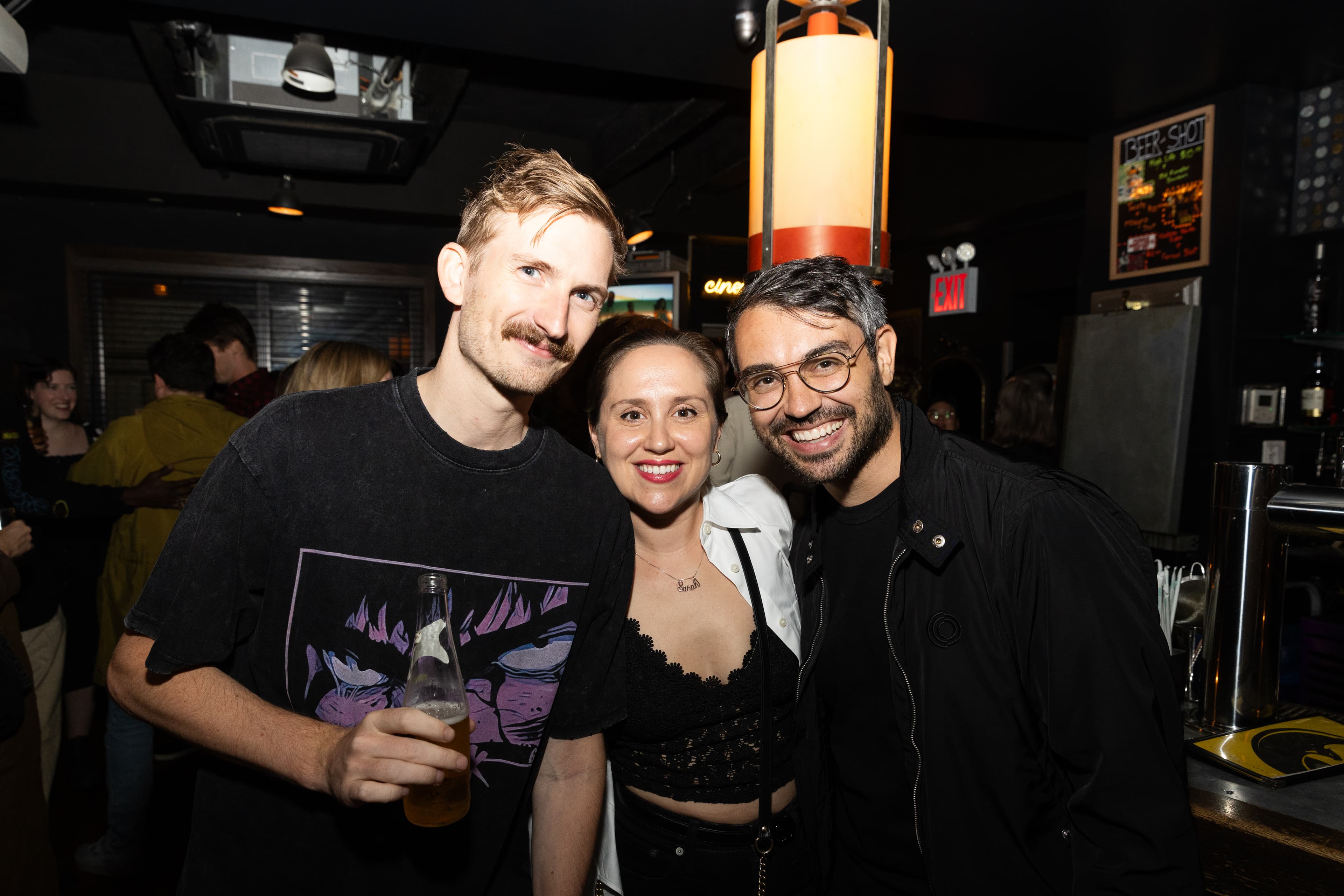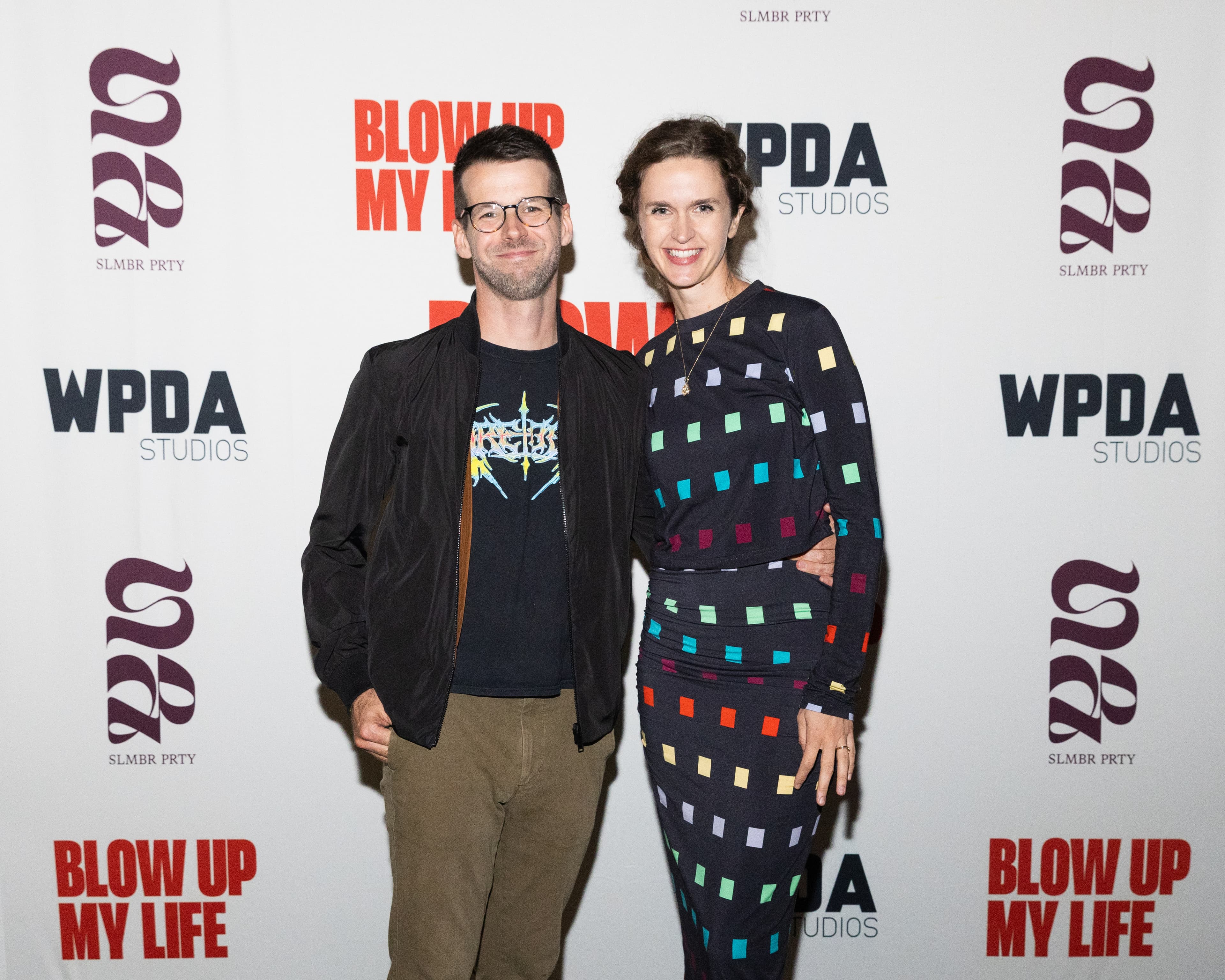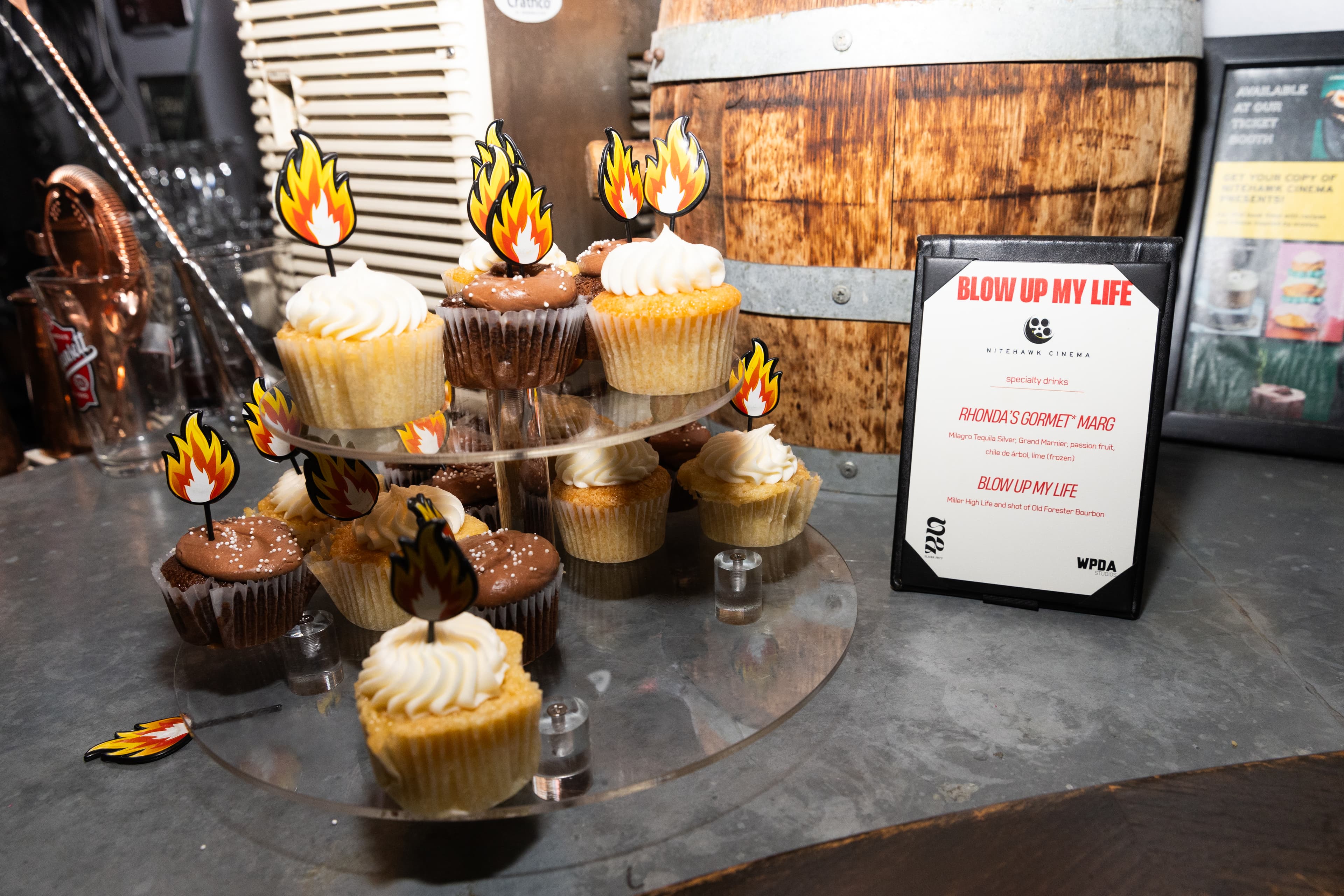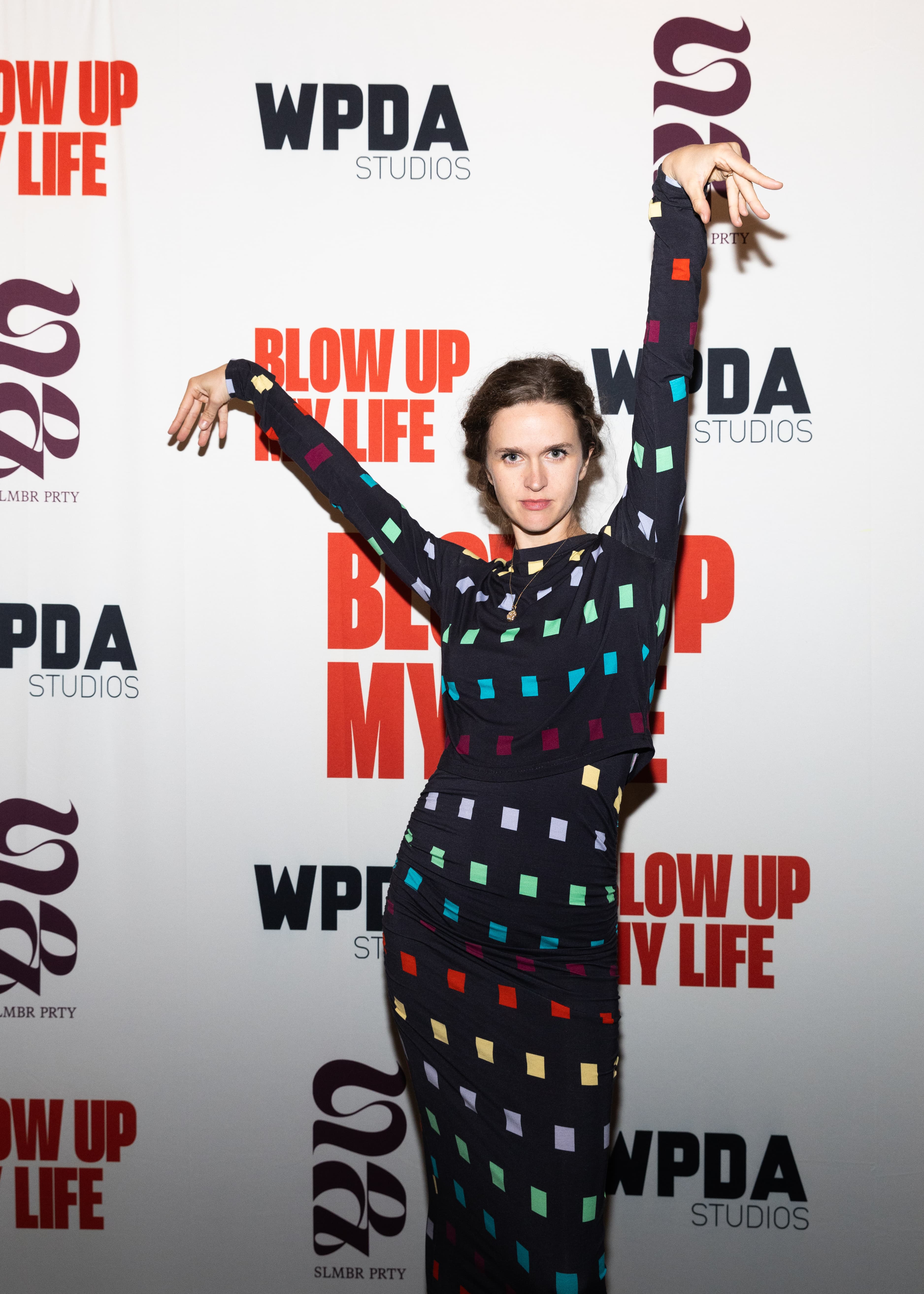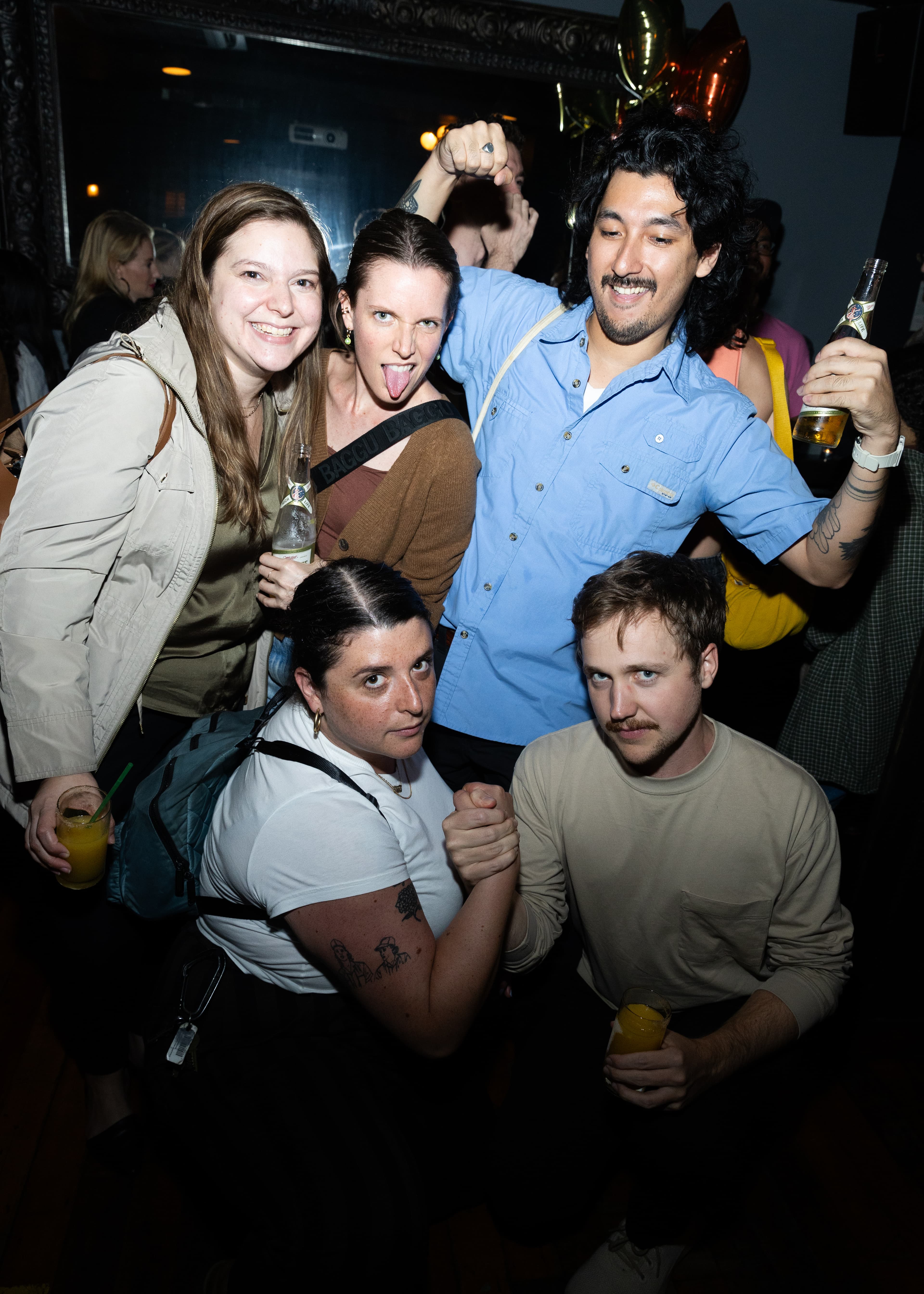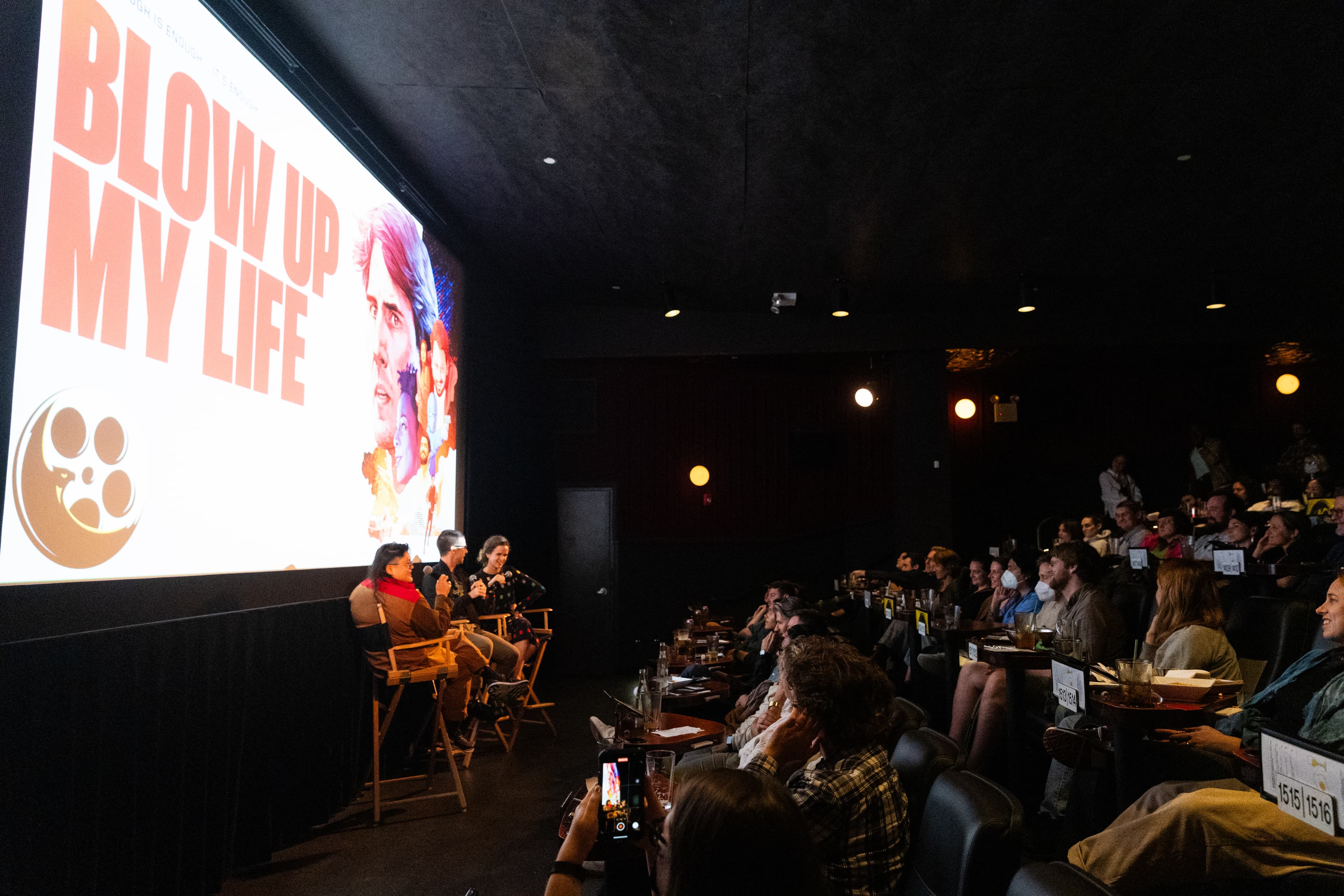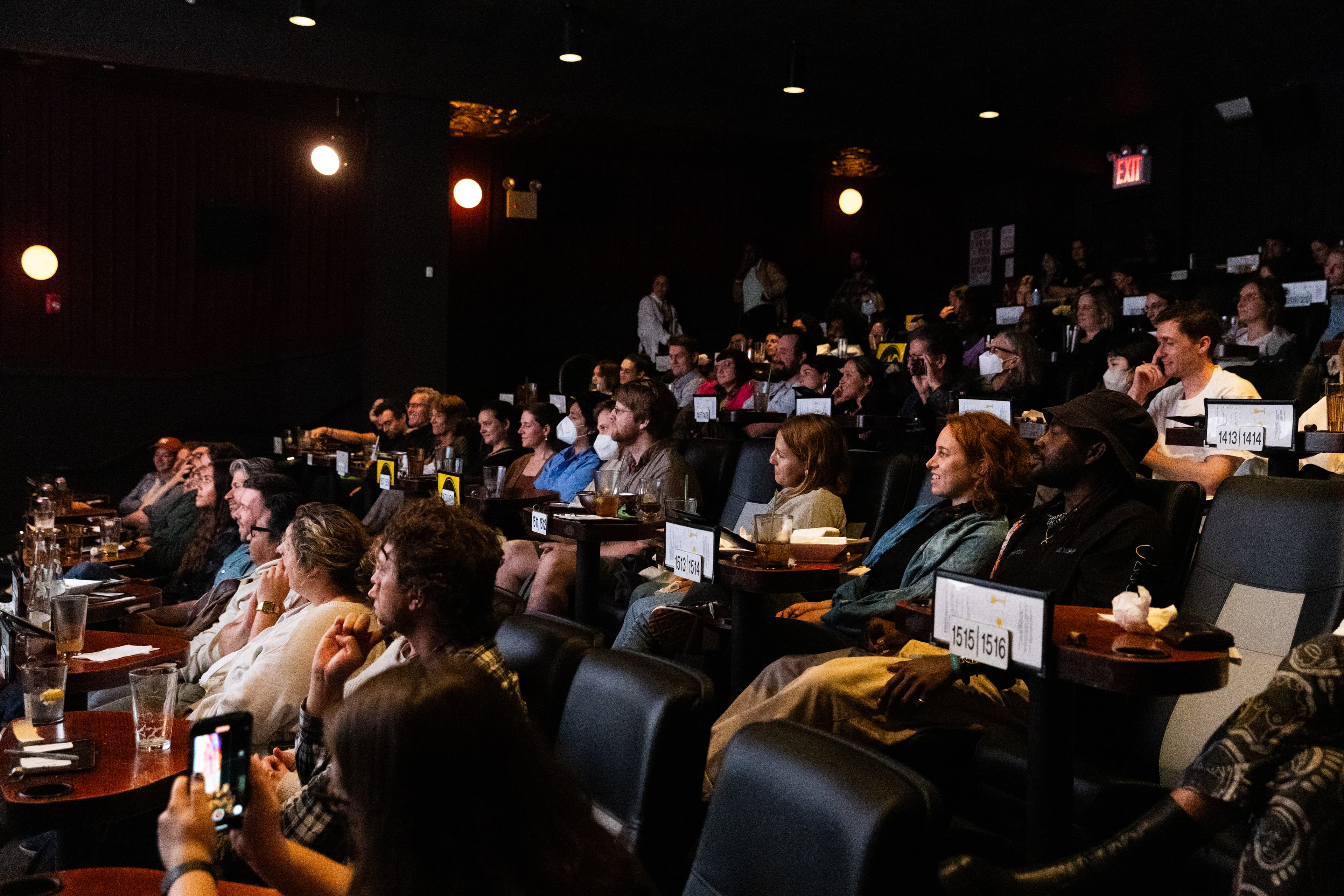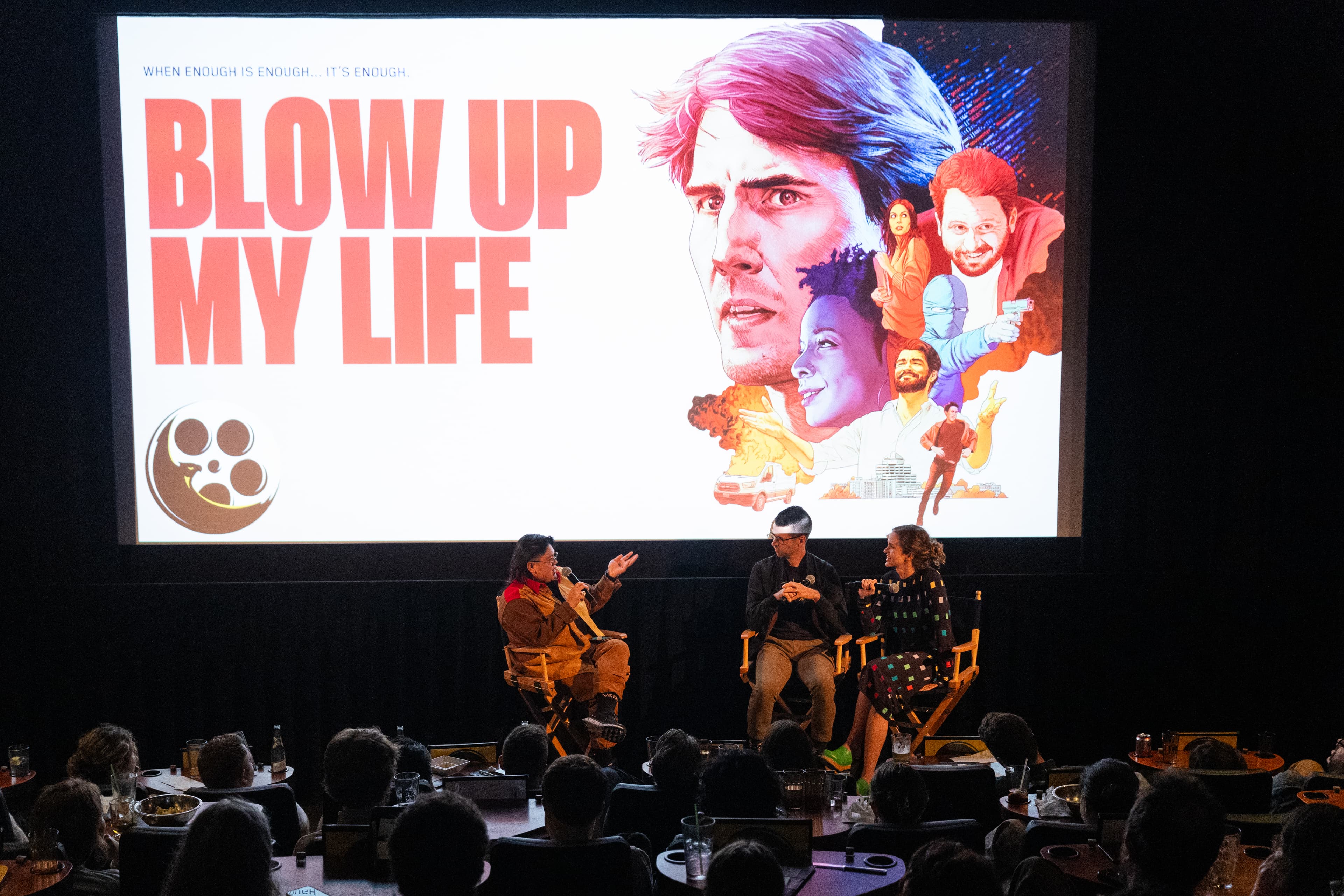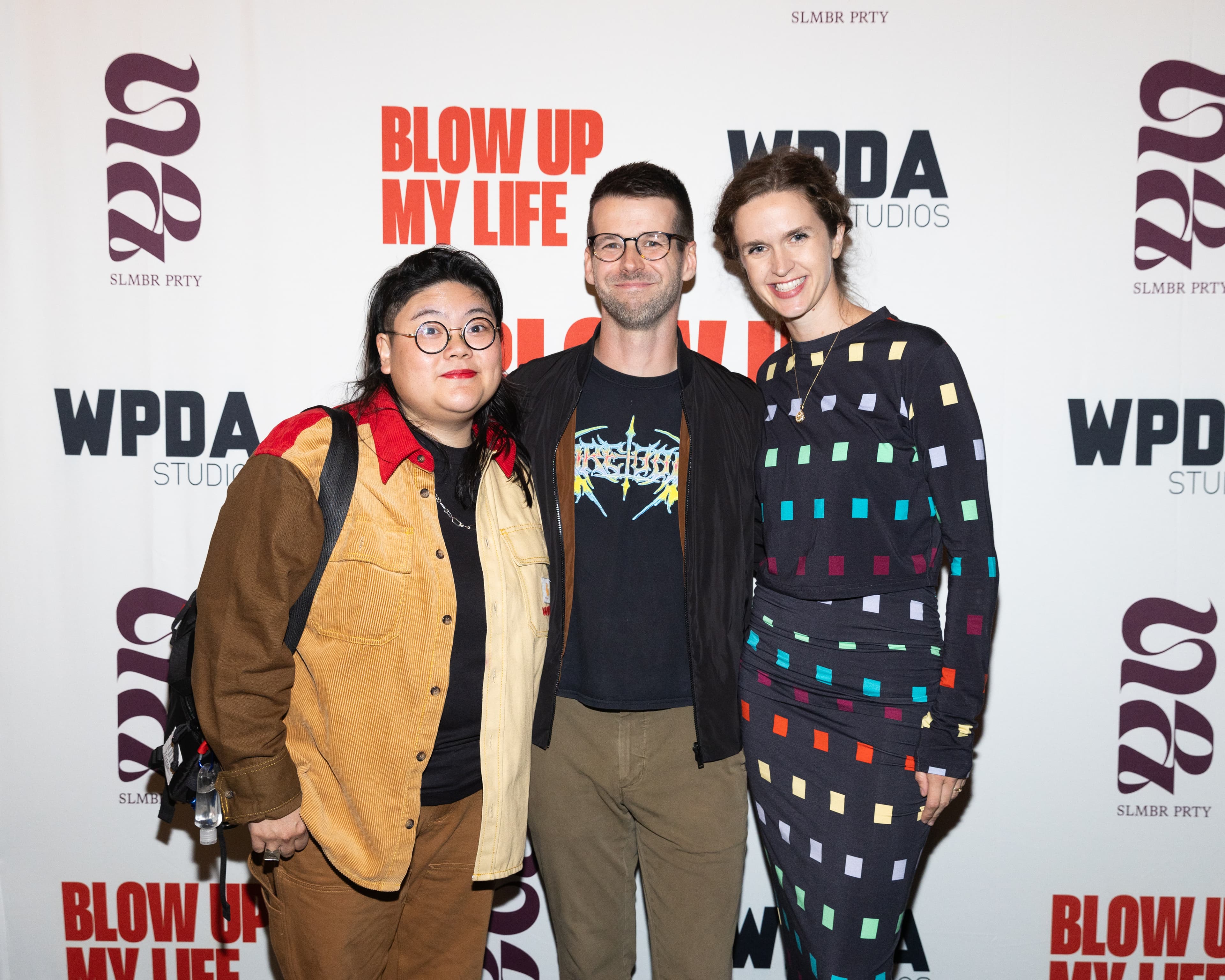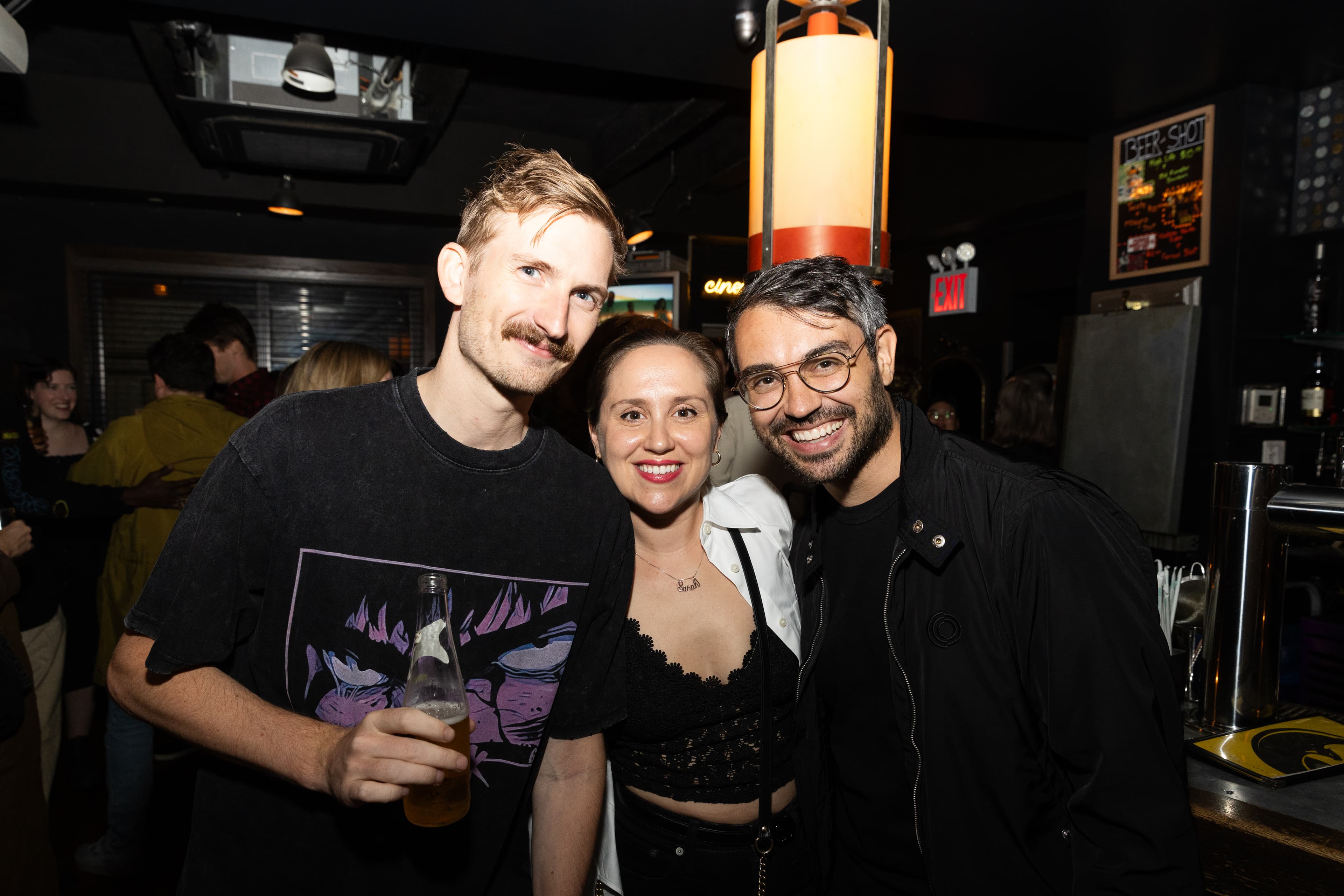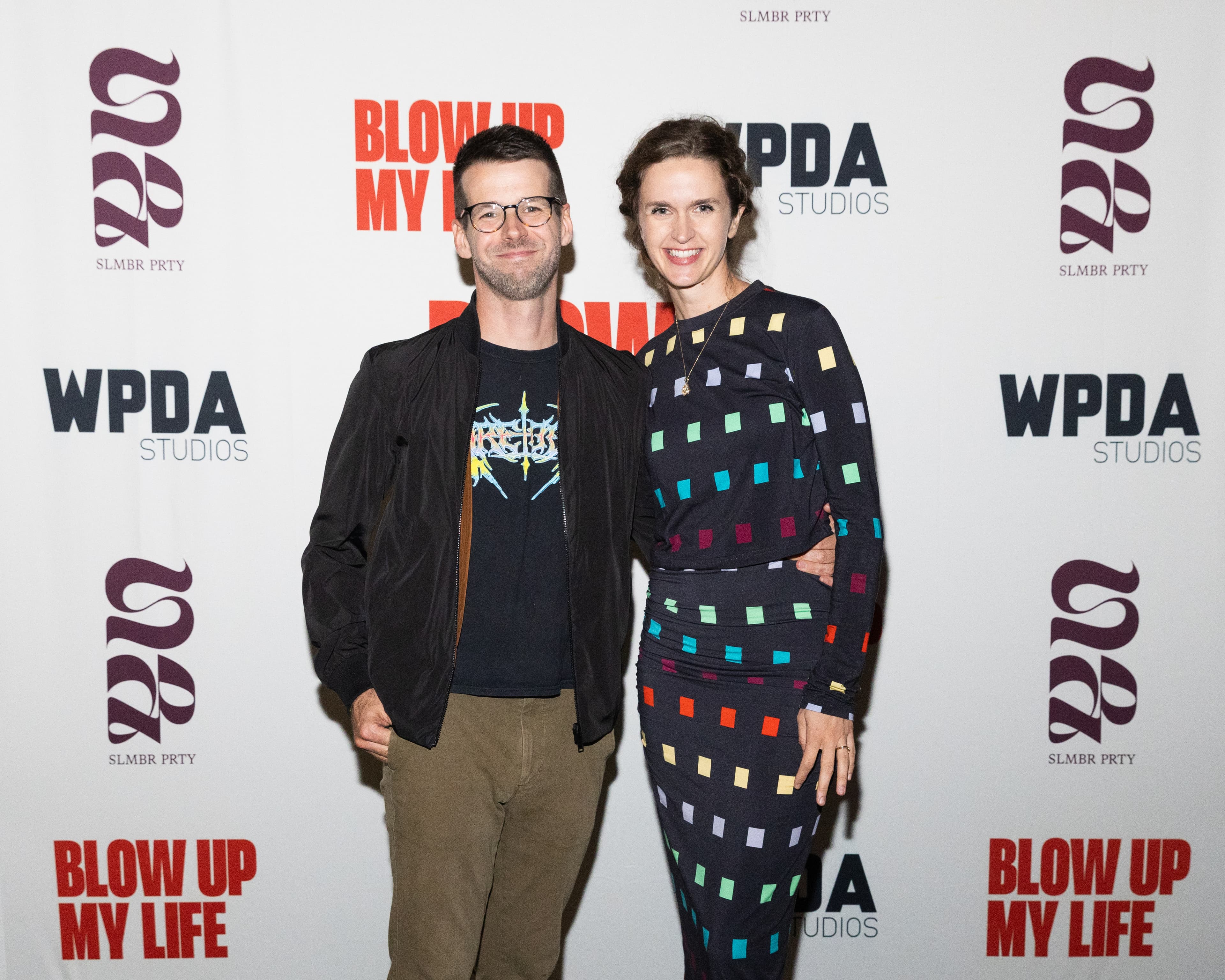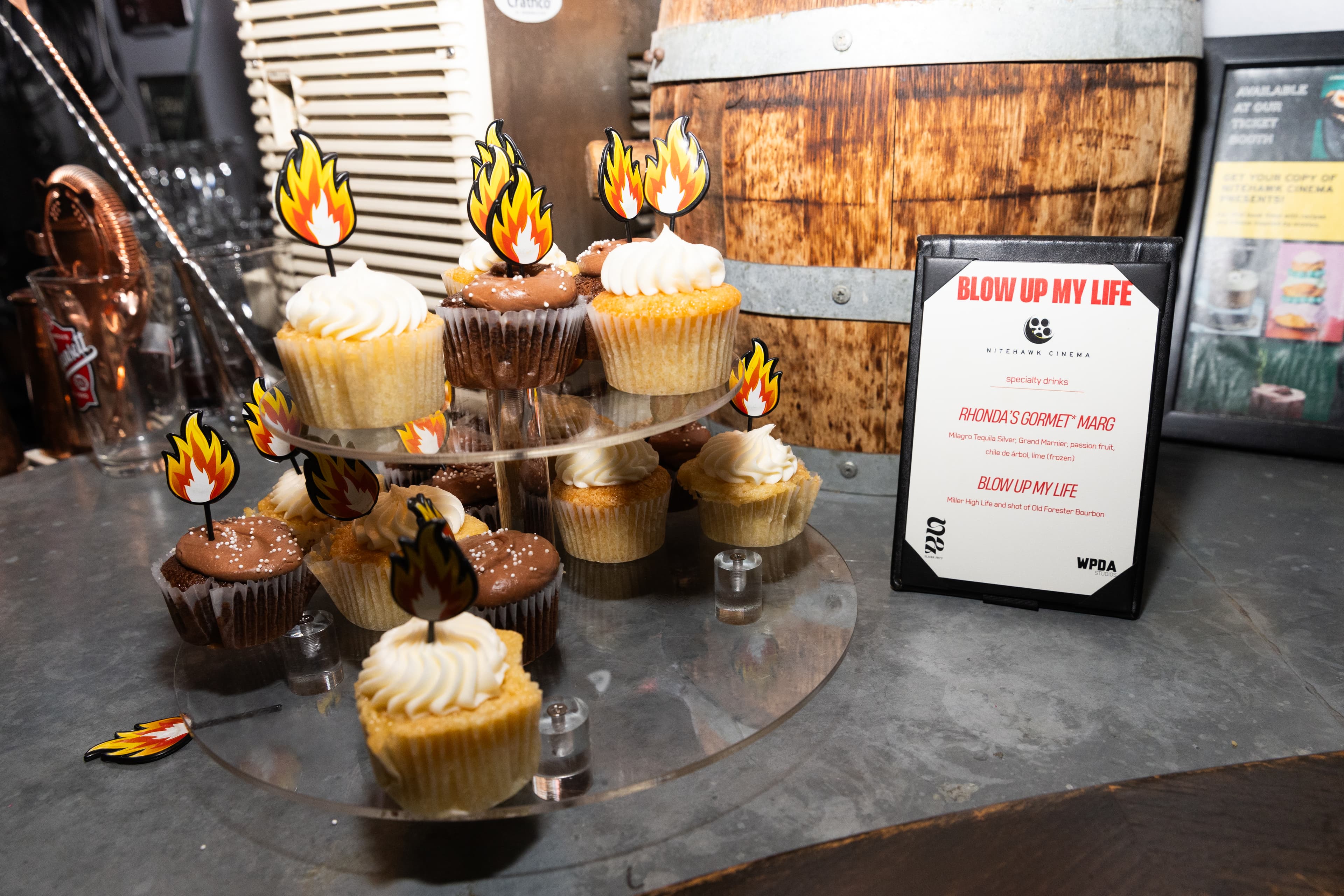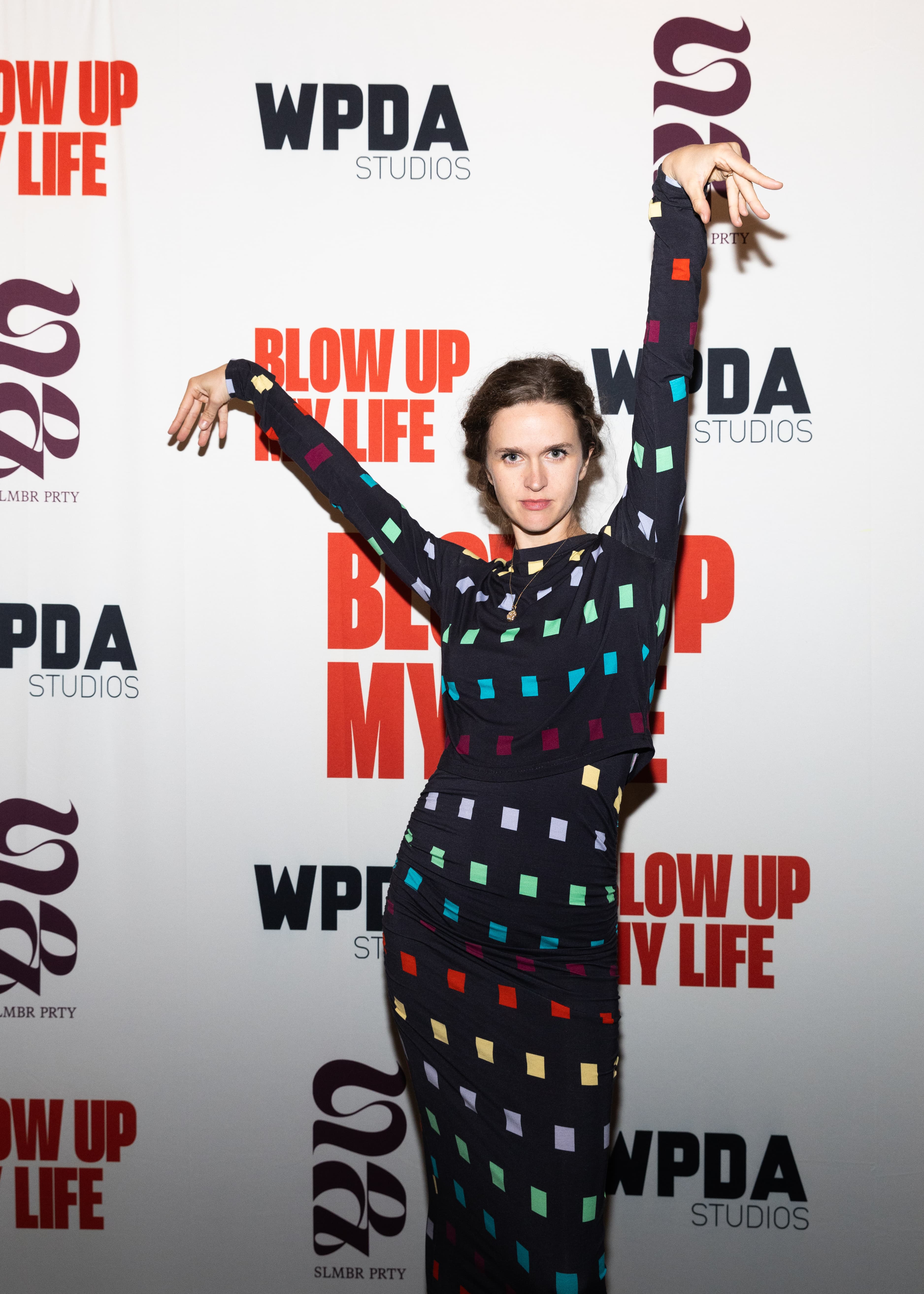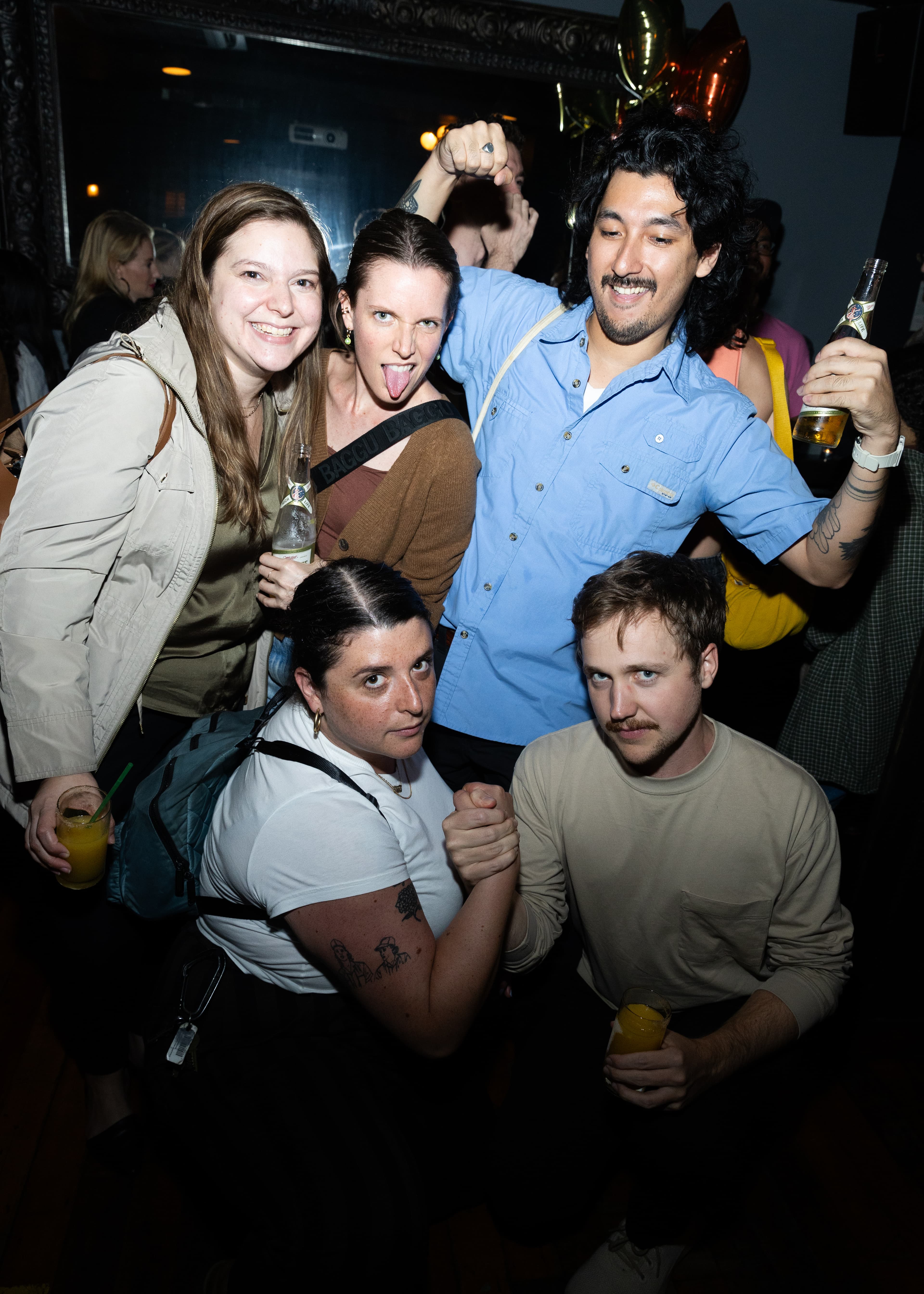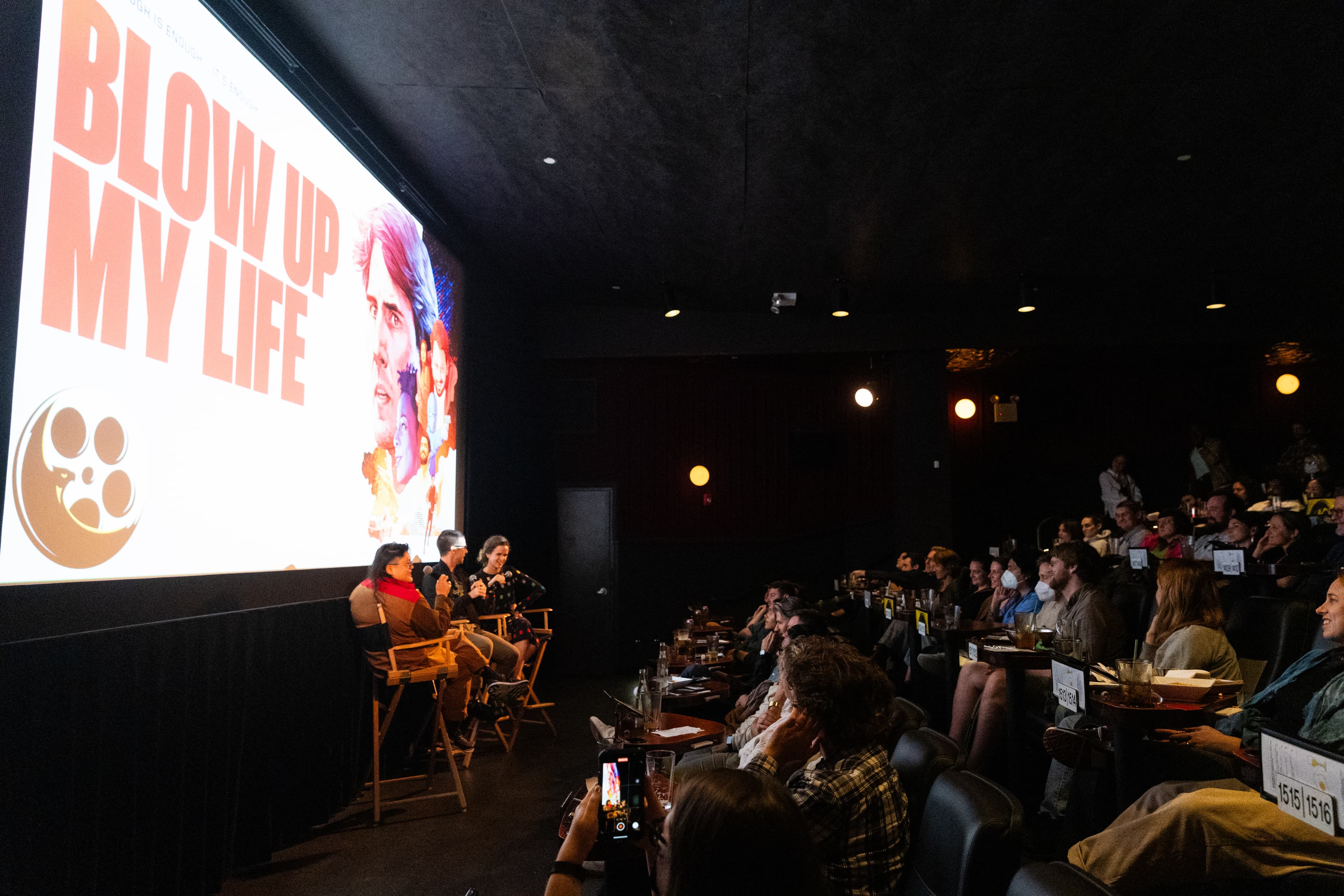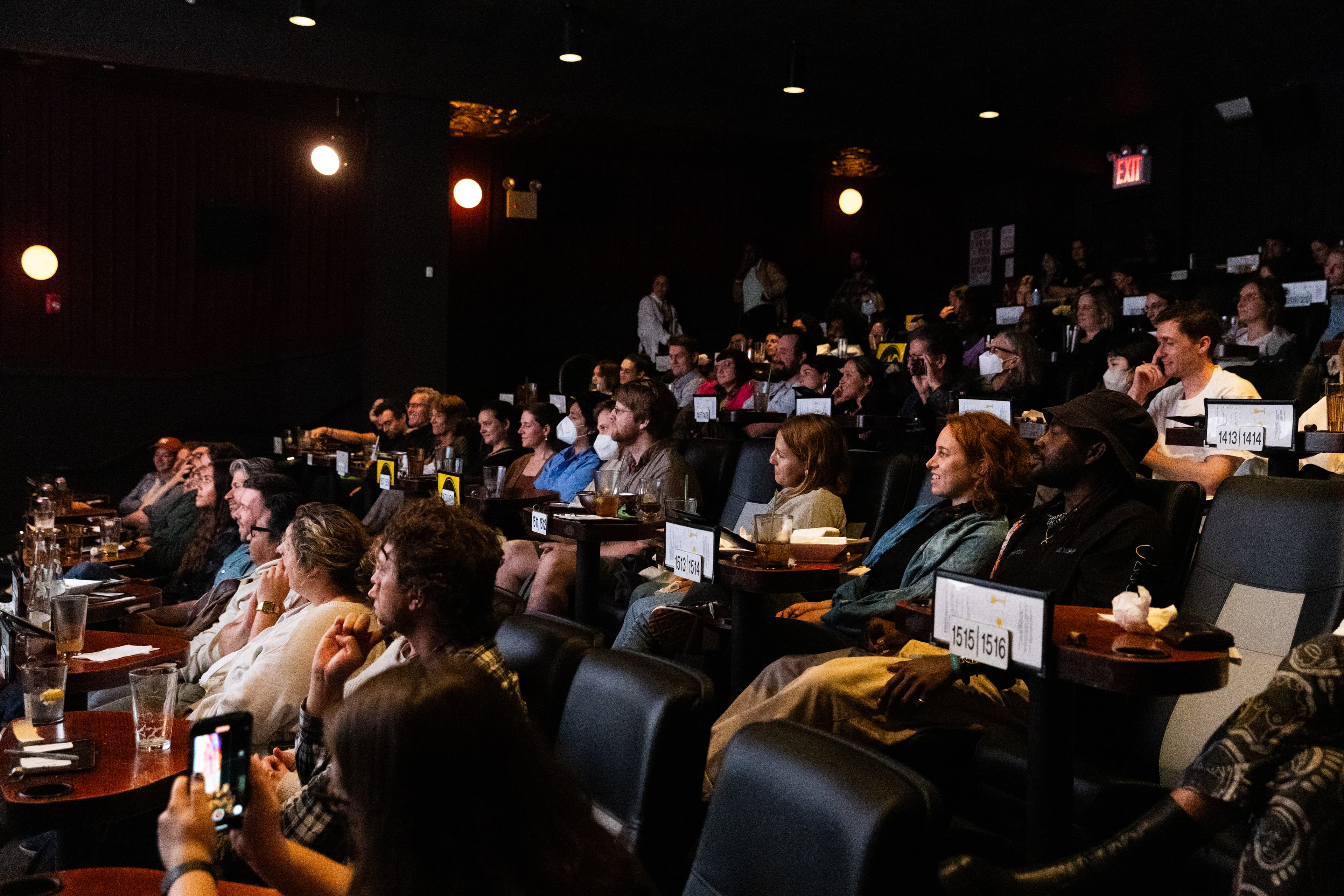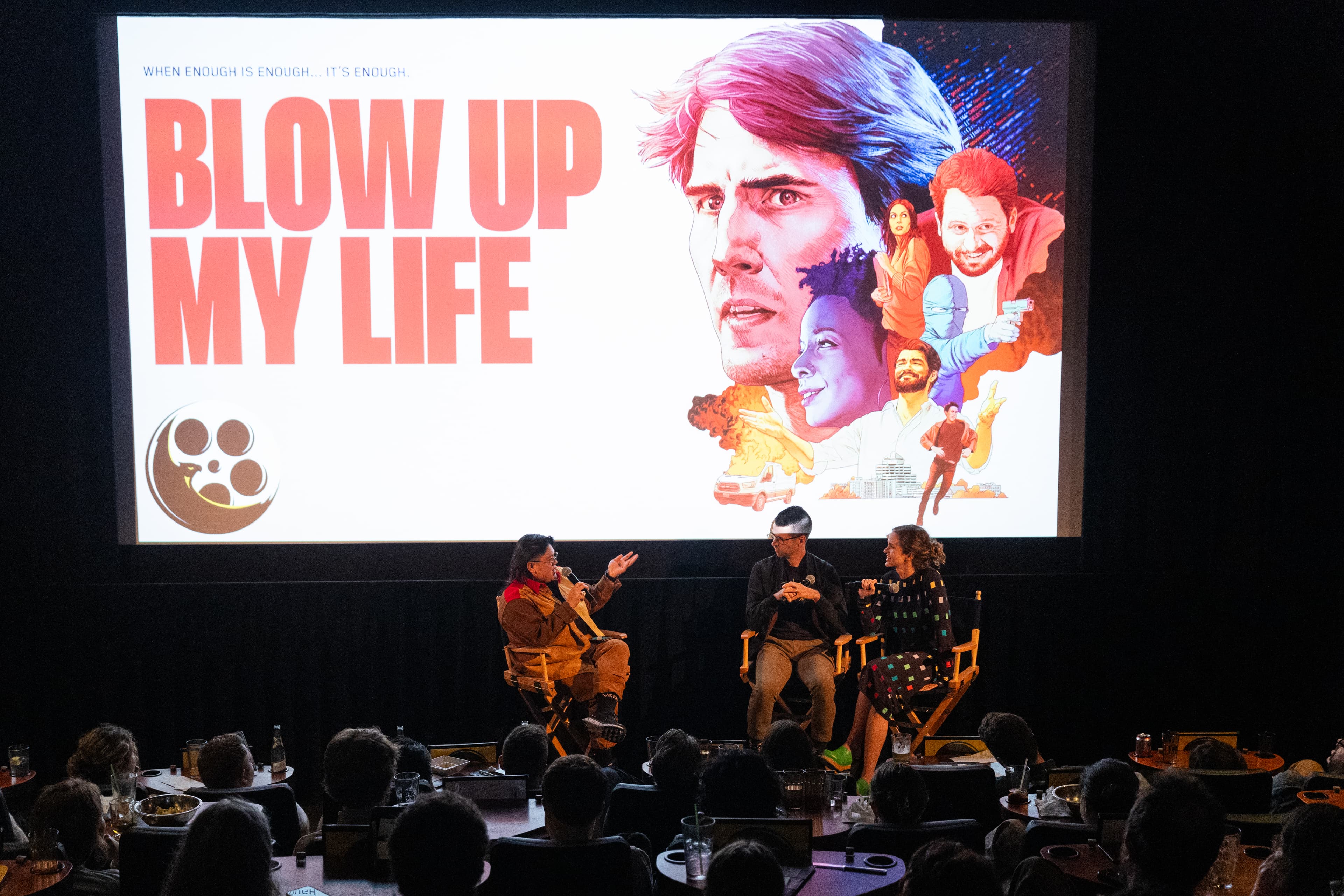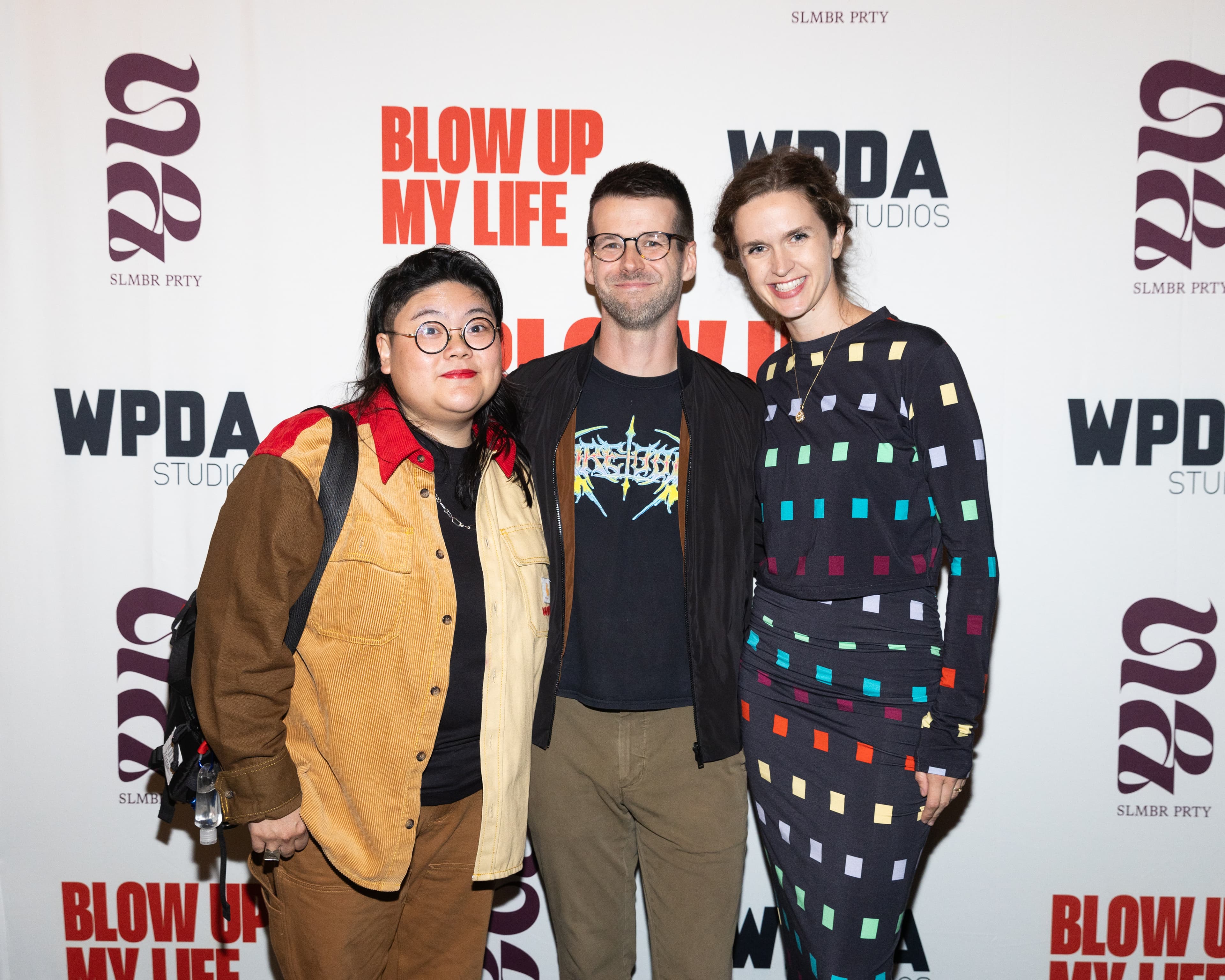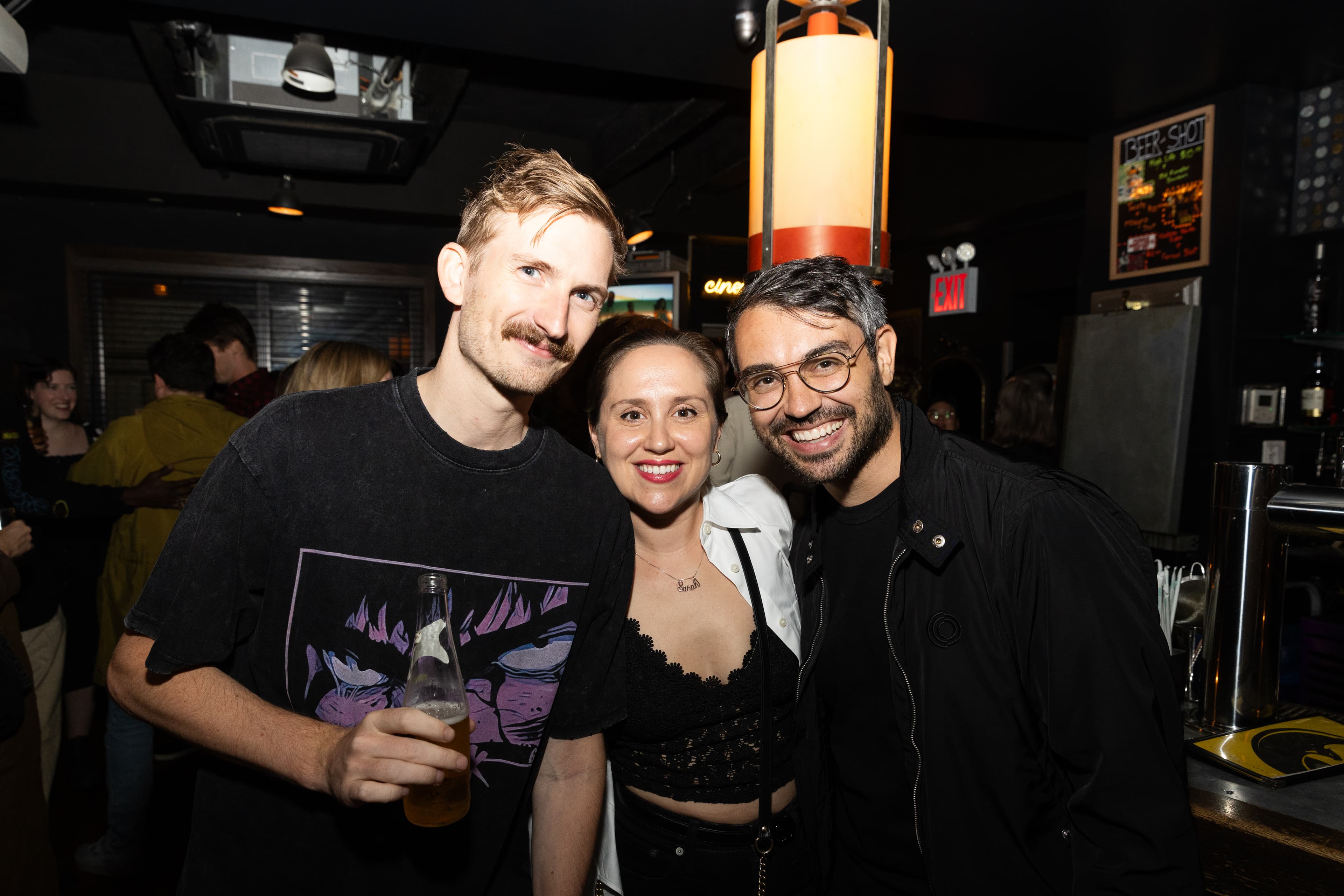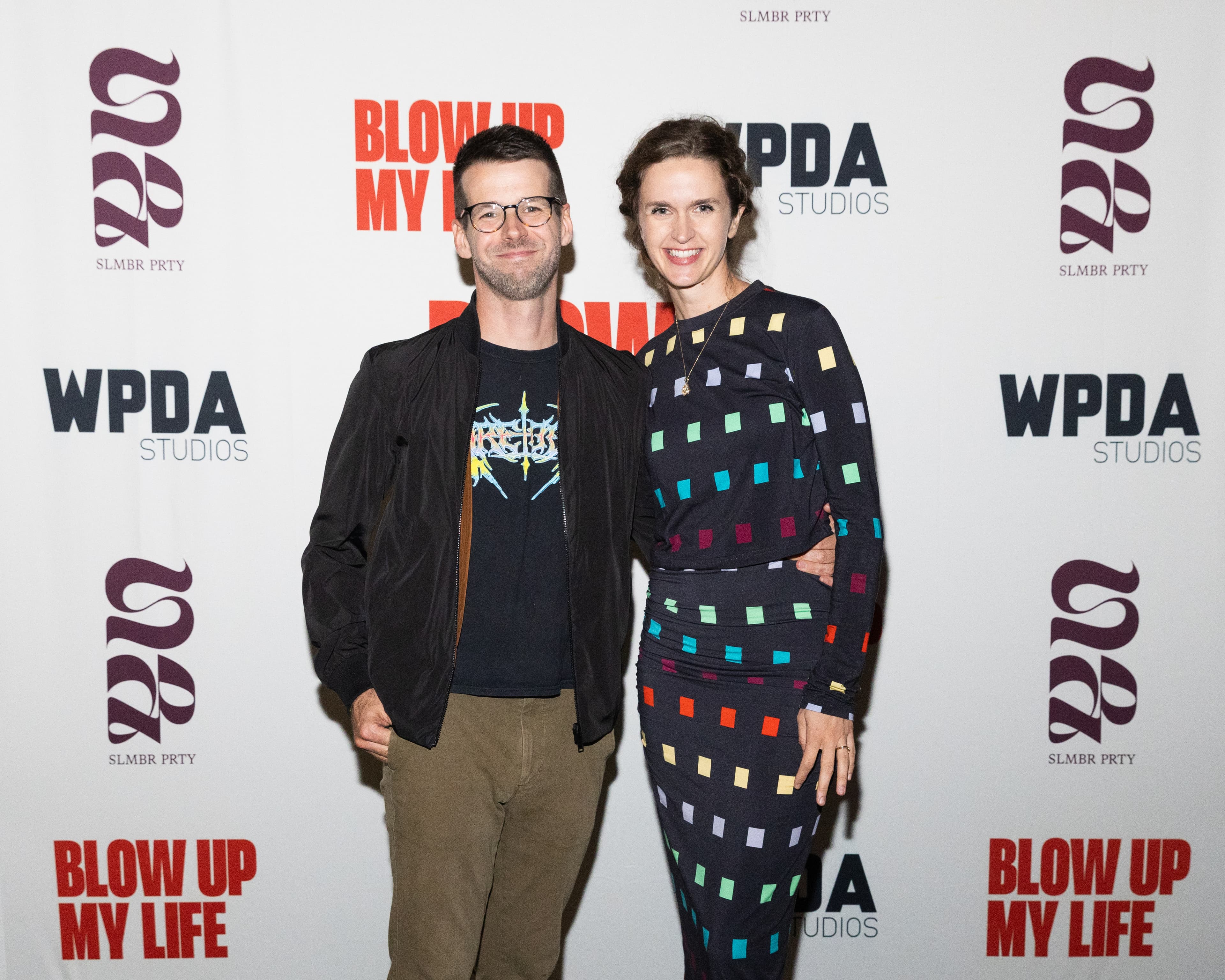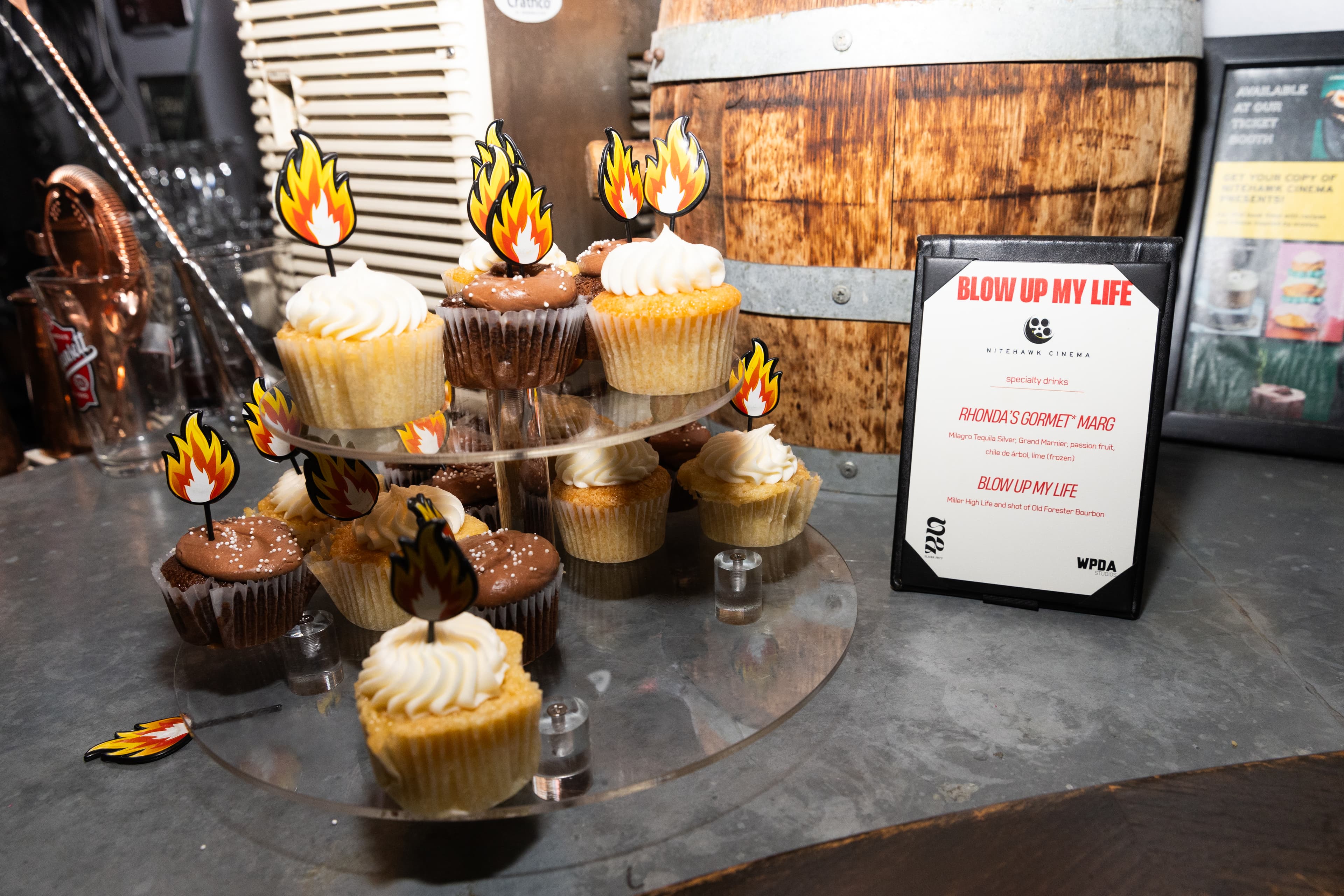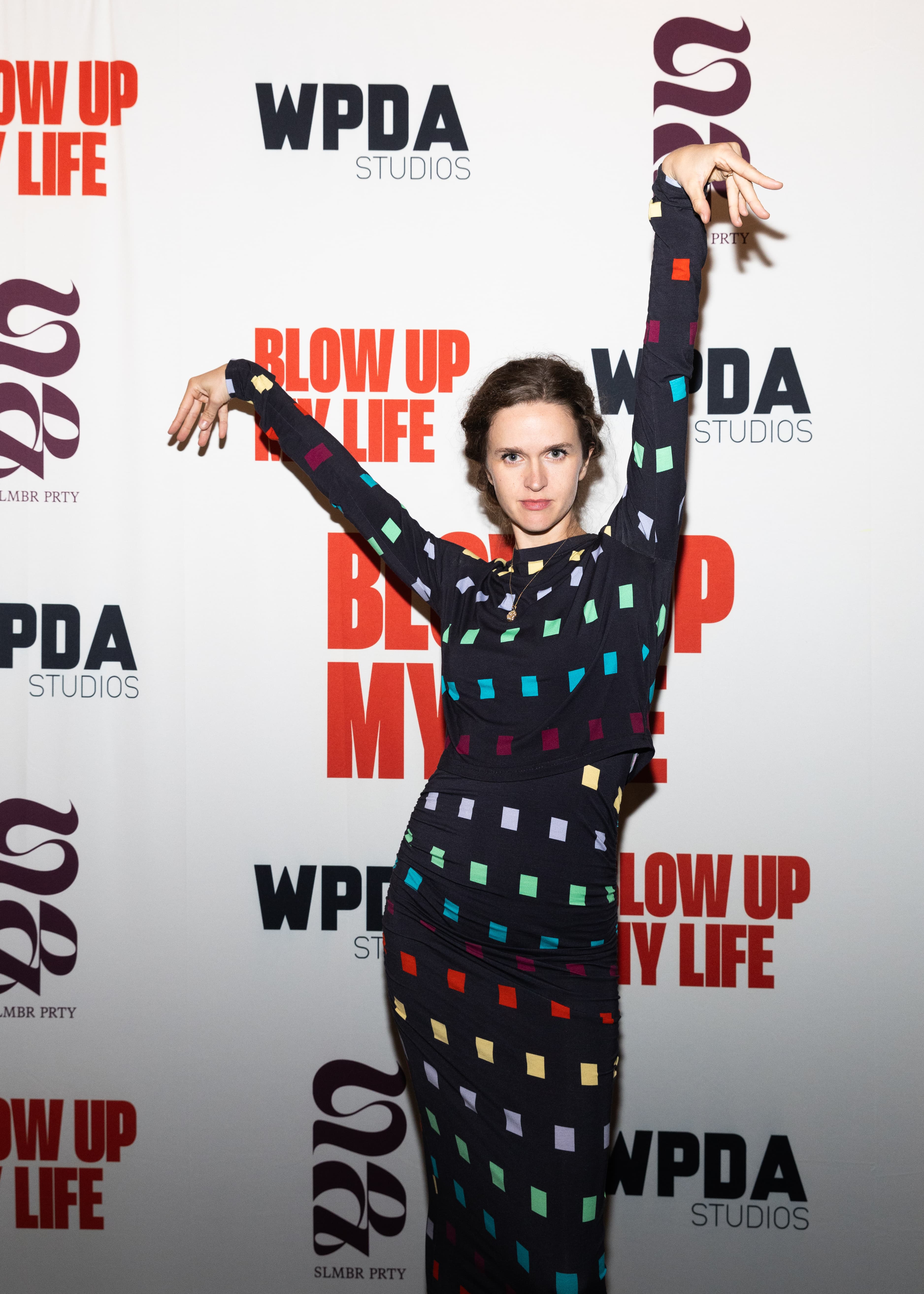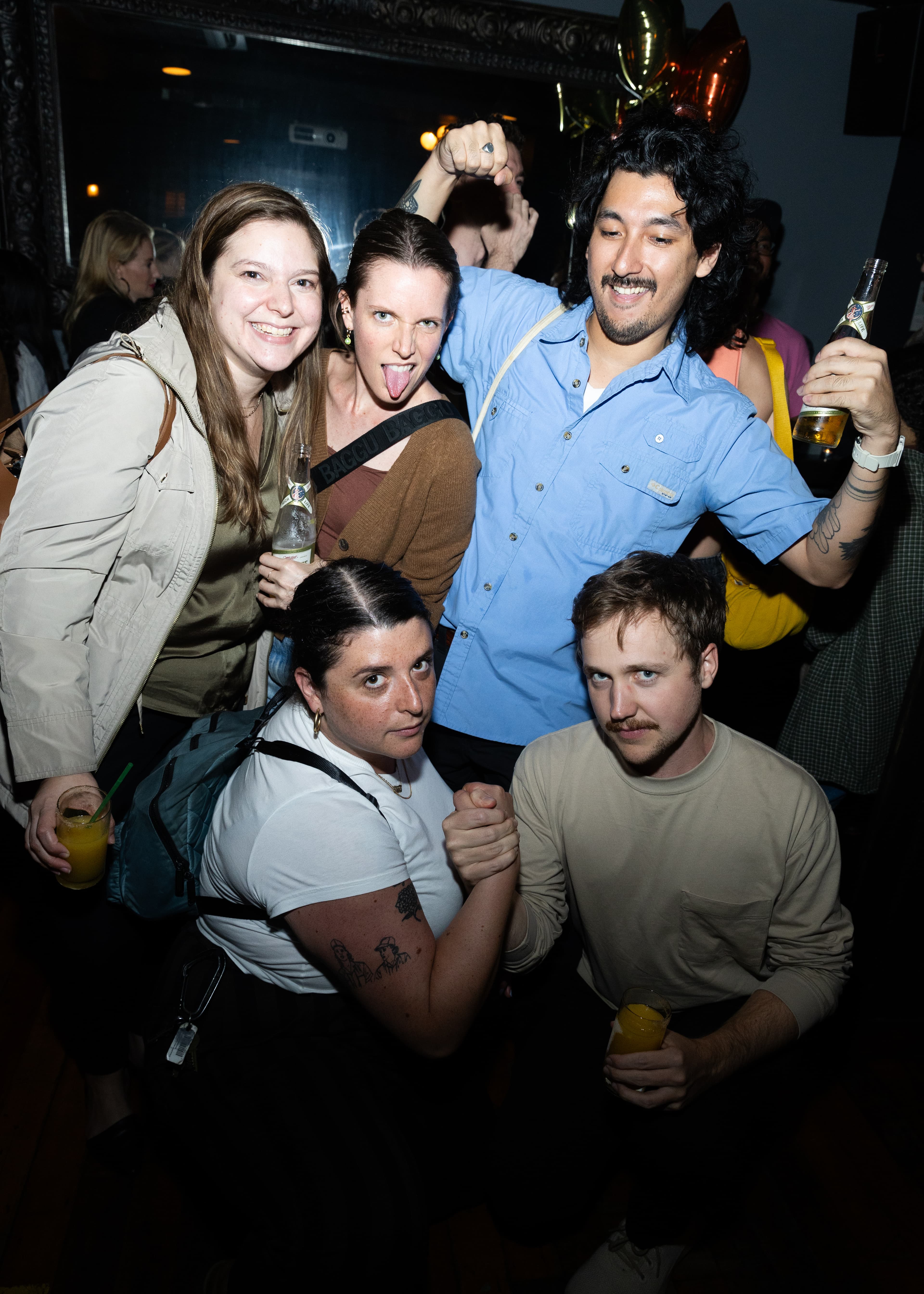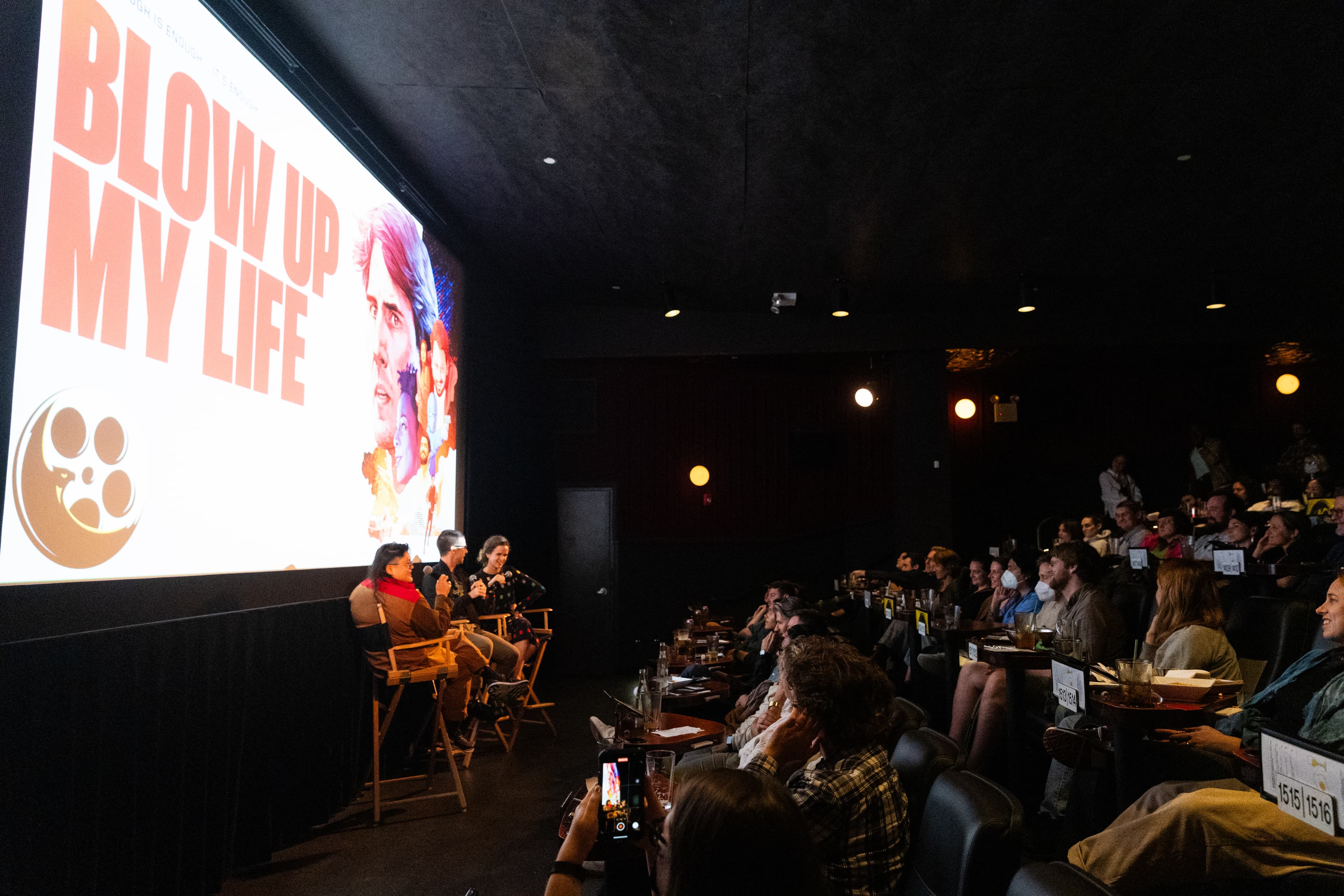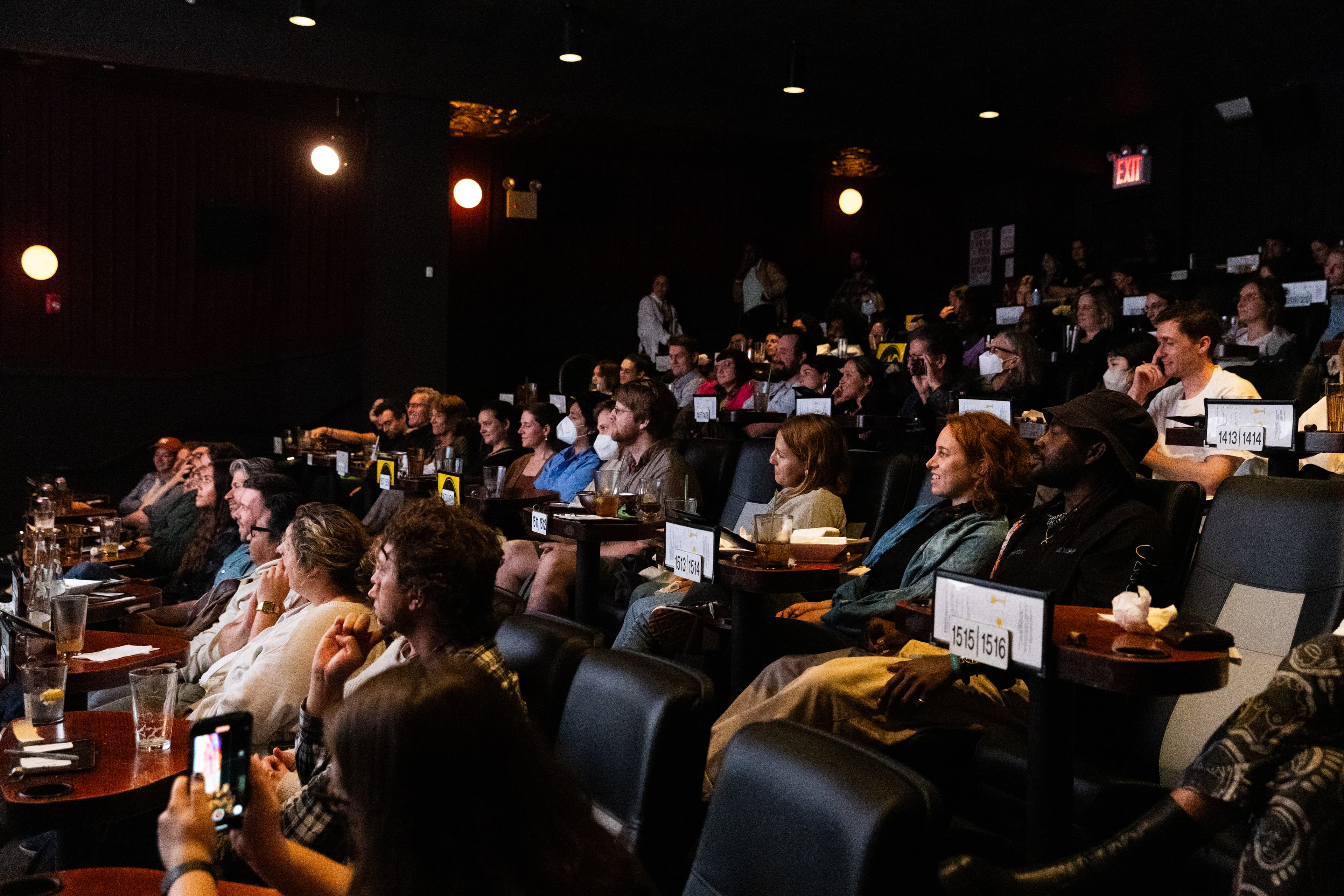 Third Annual Tribeca Film Festival Mixer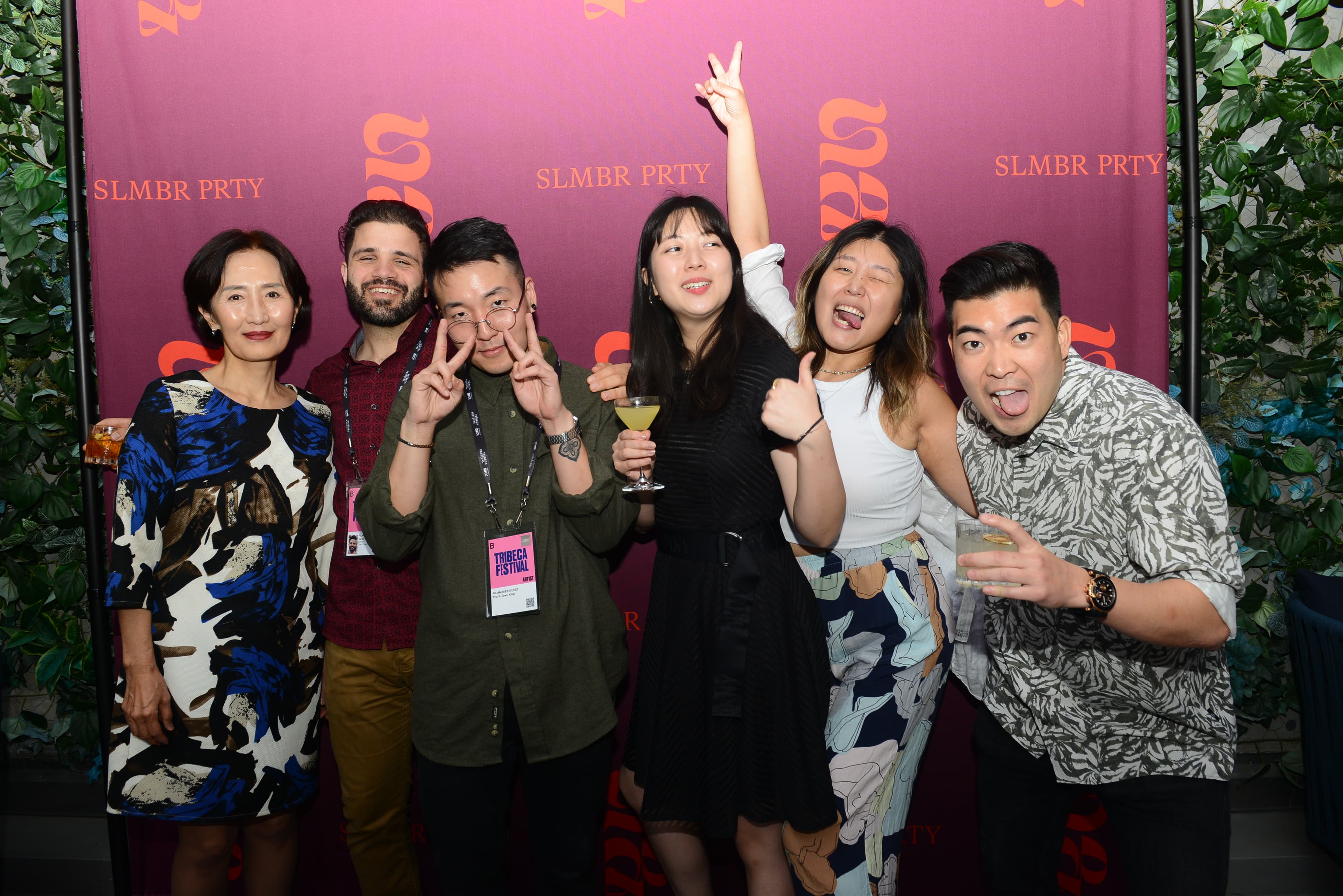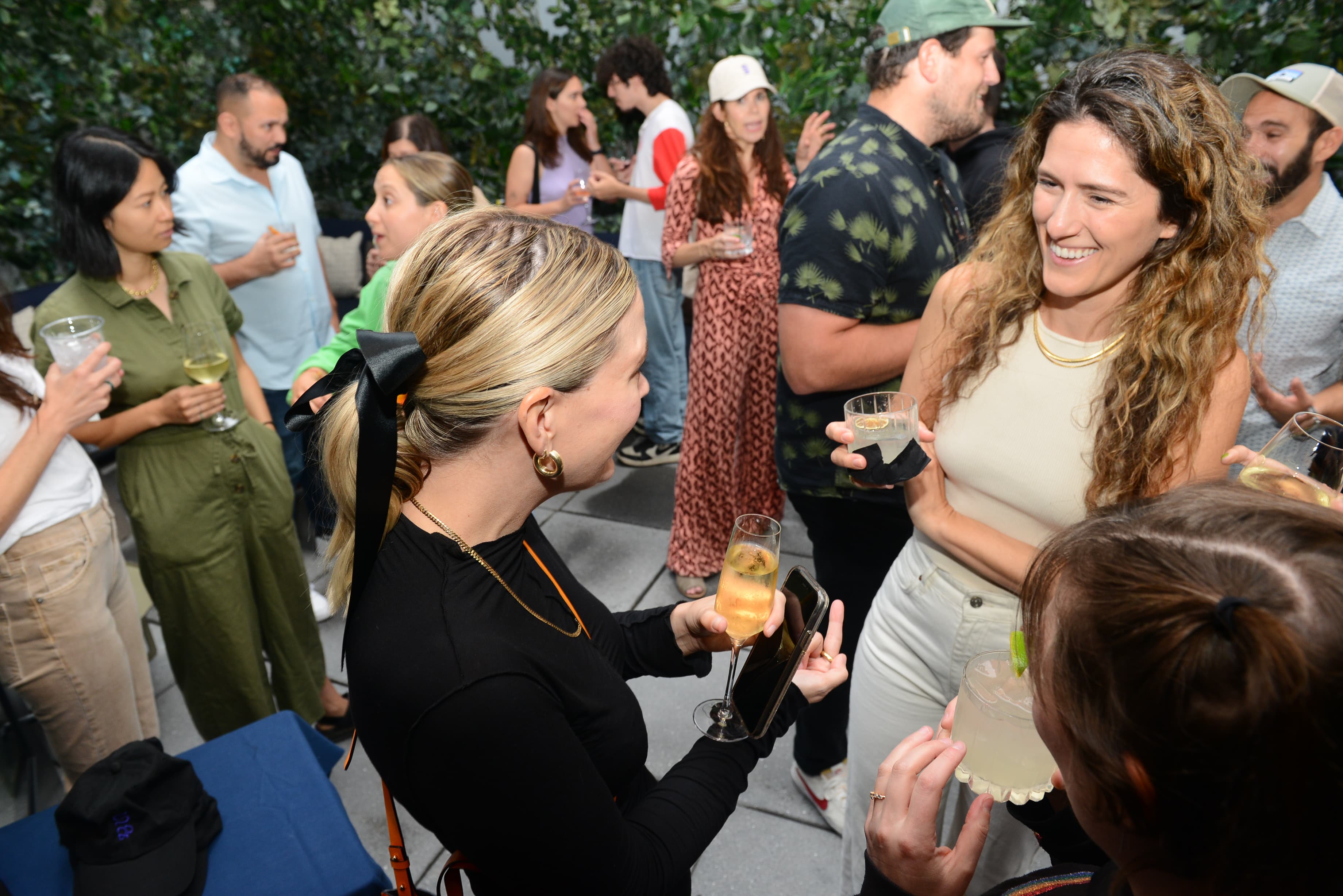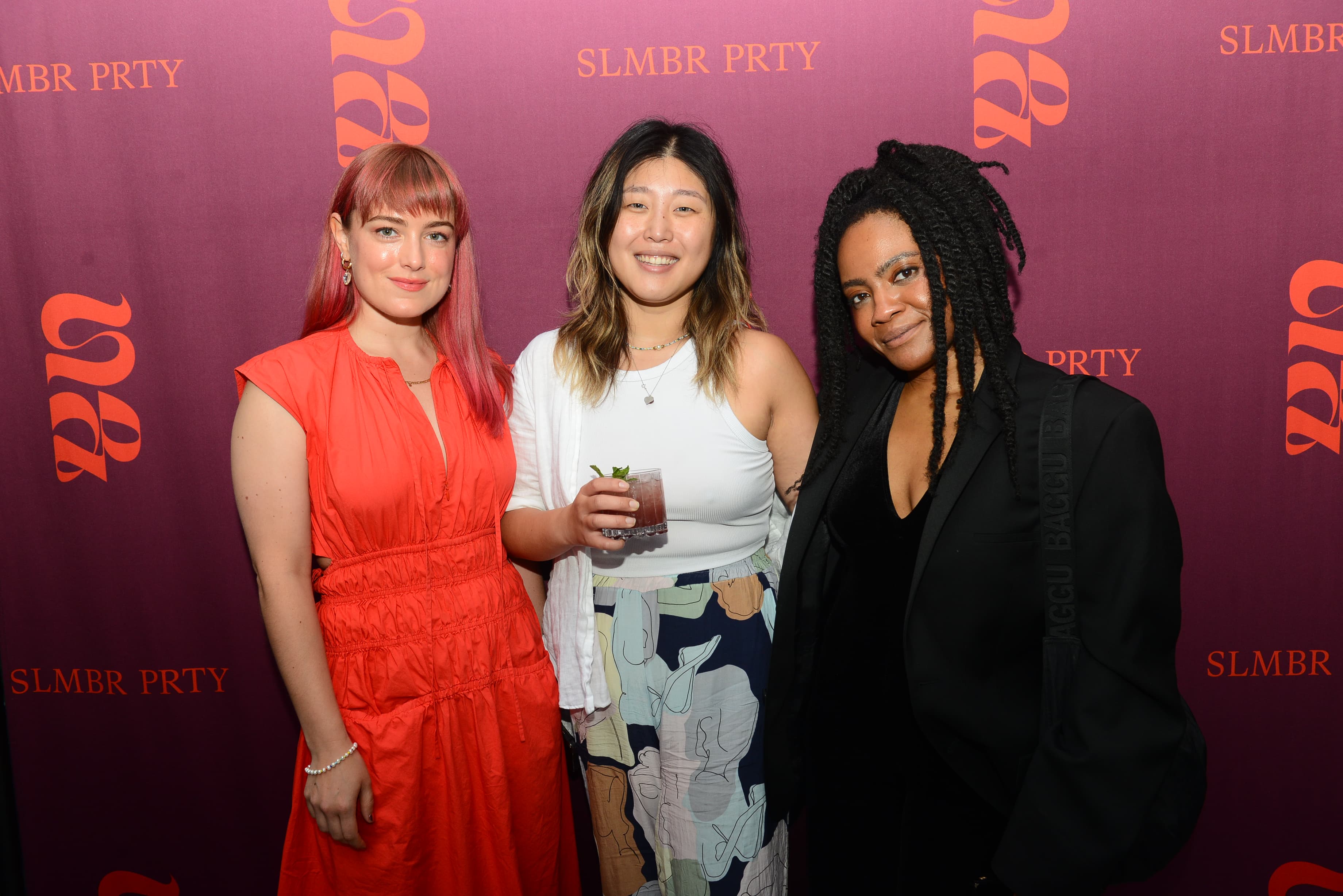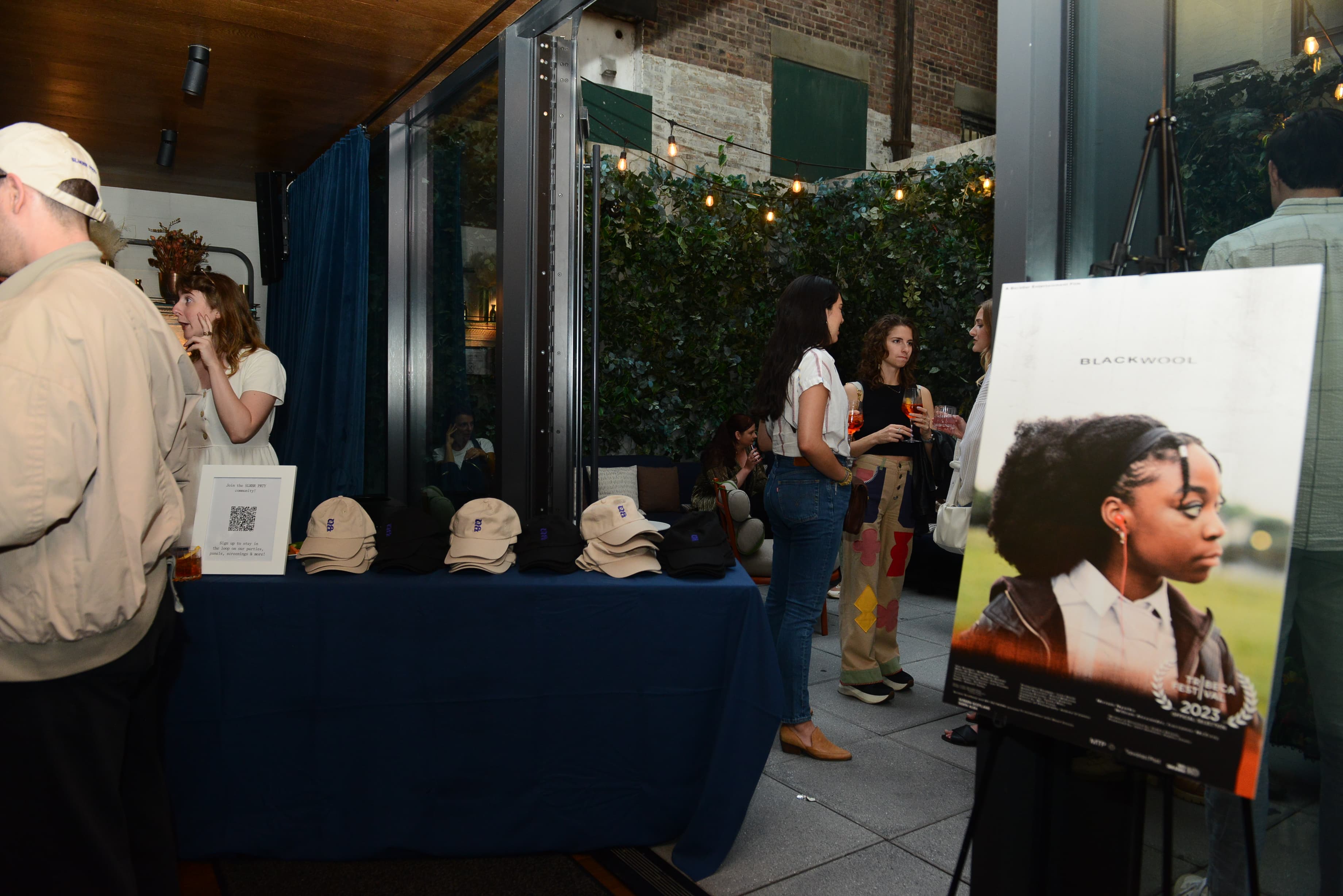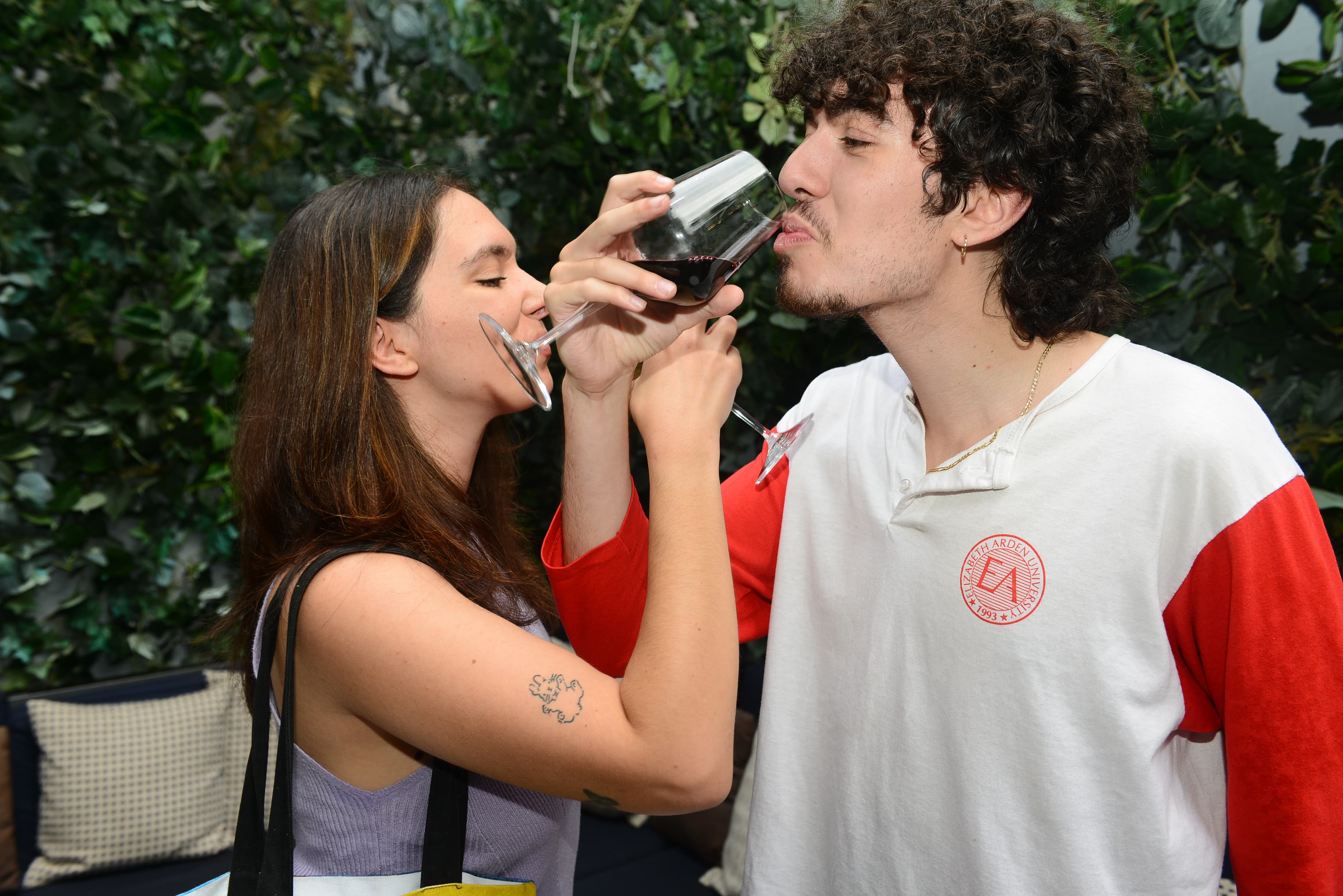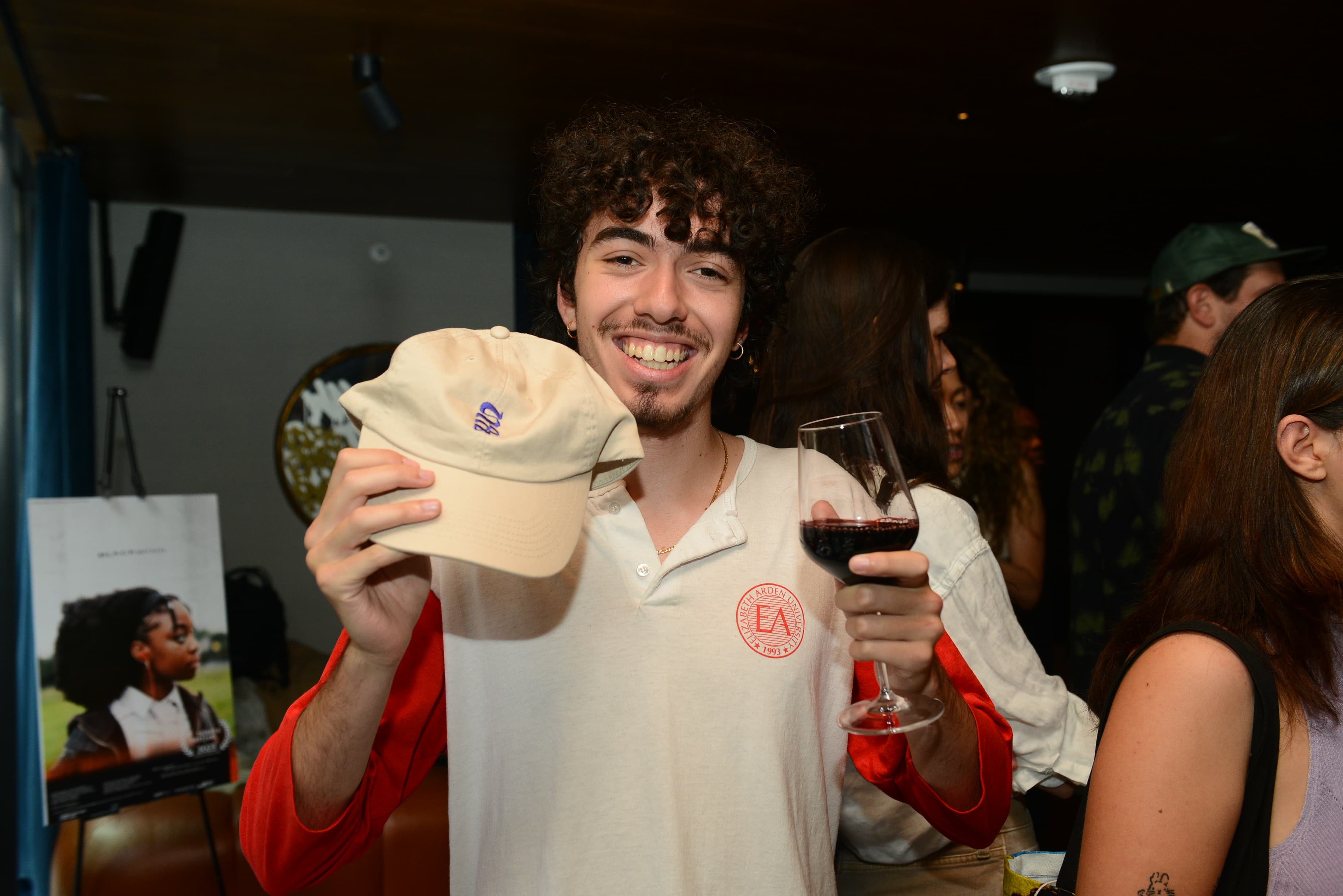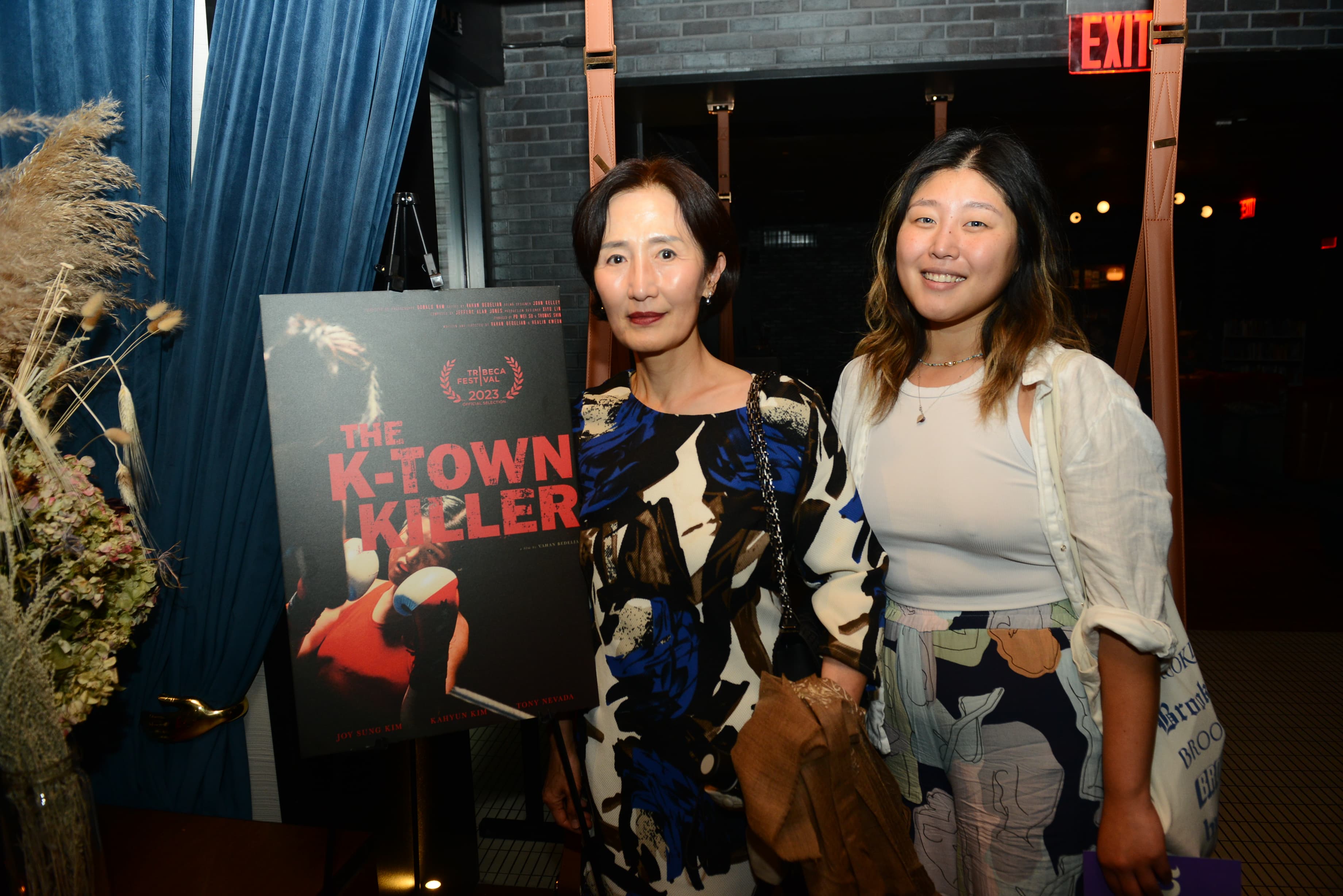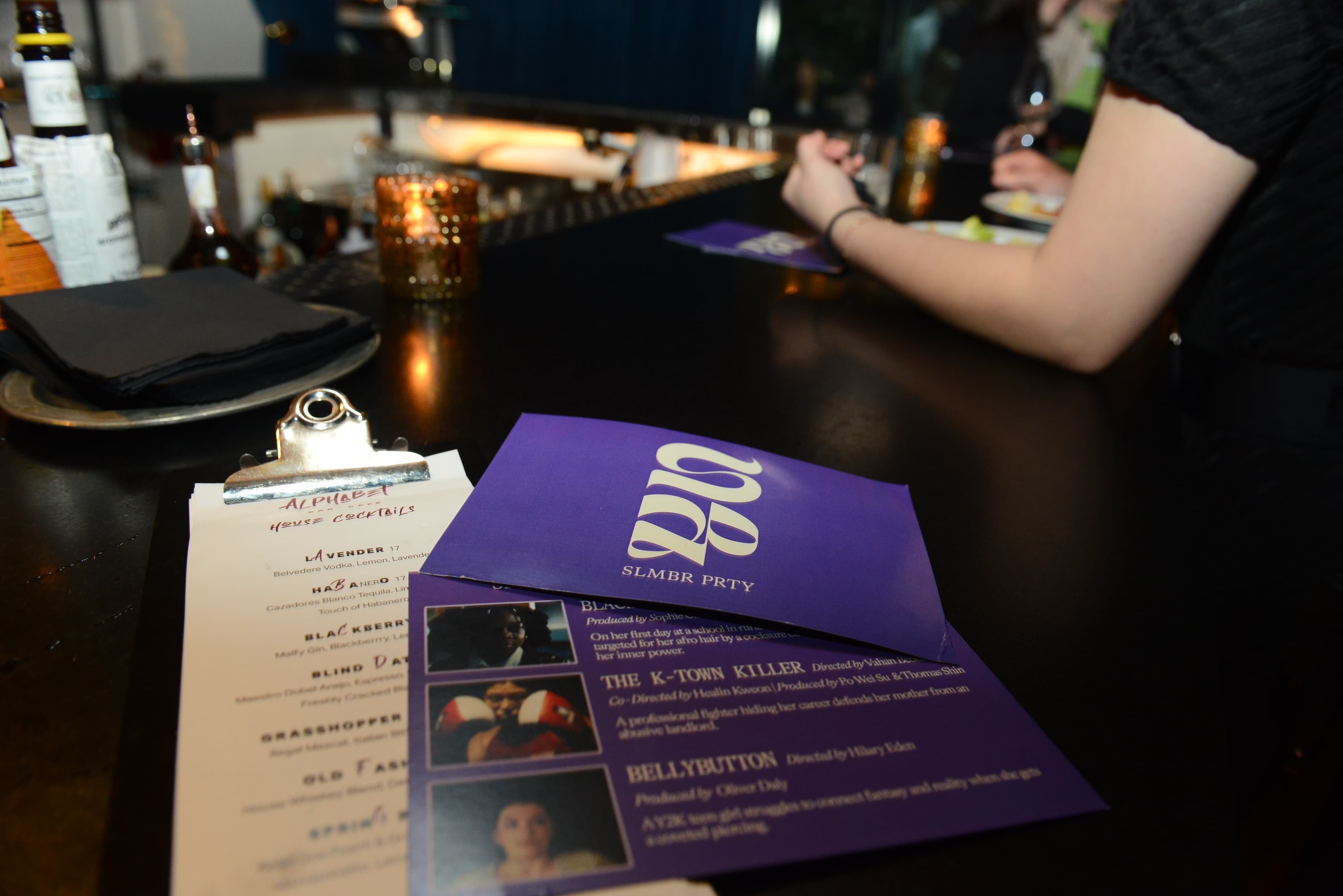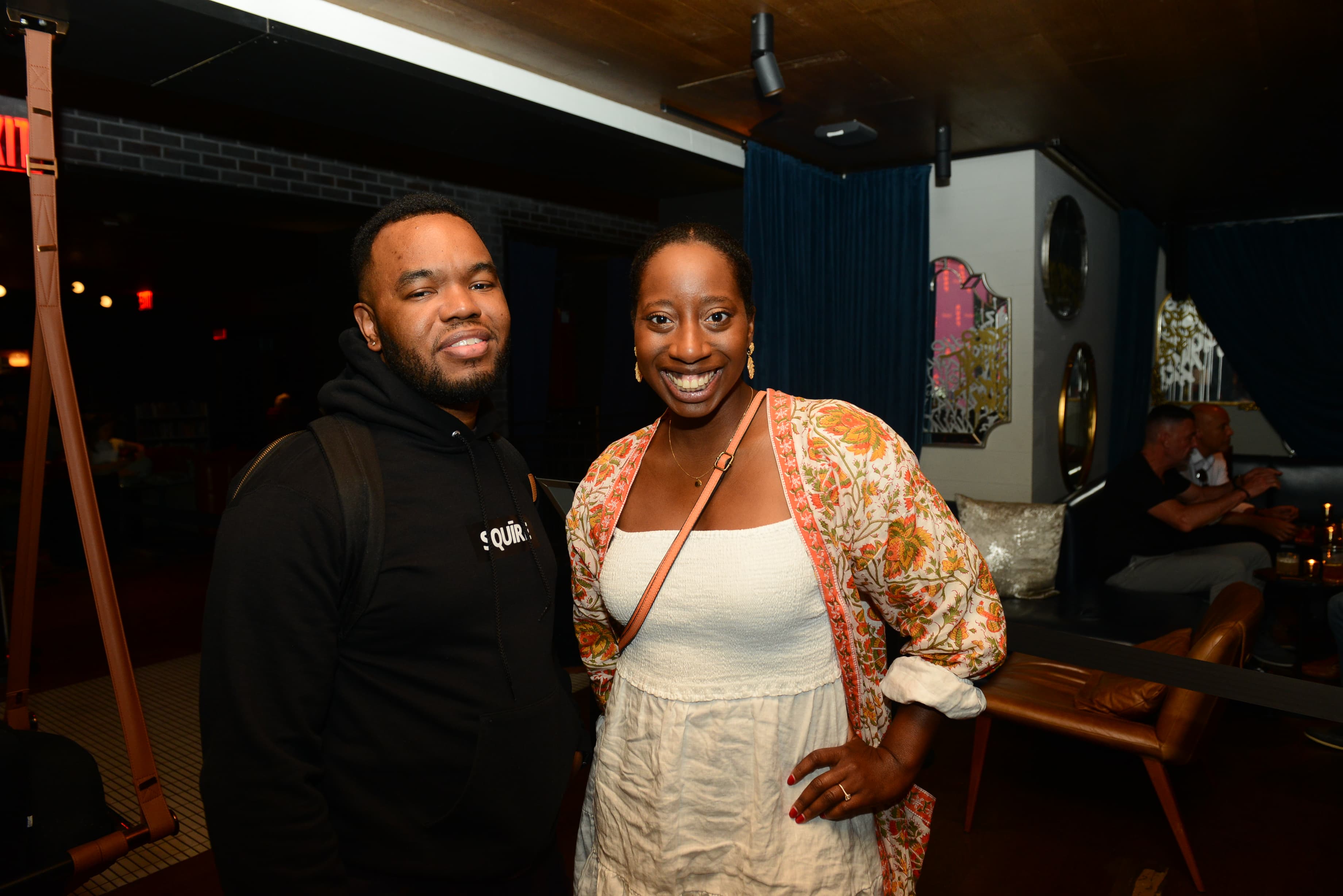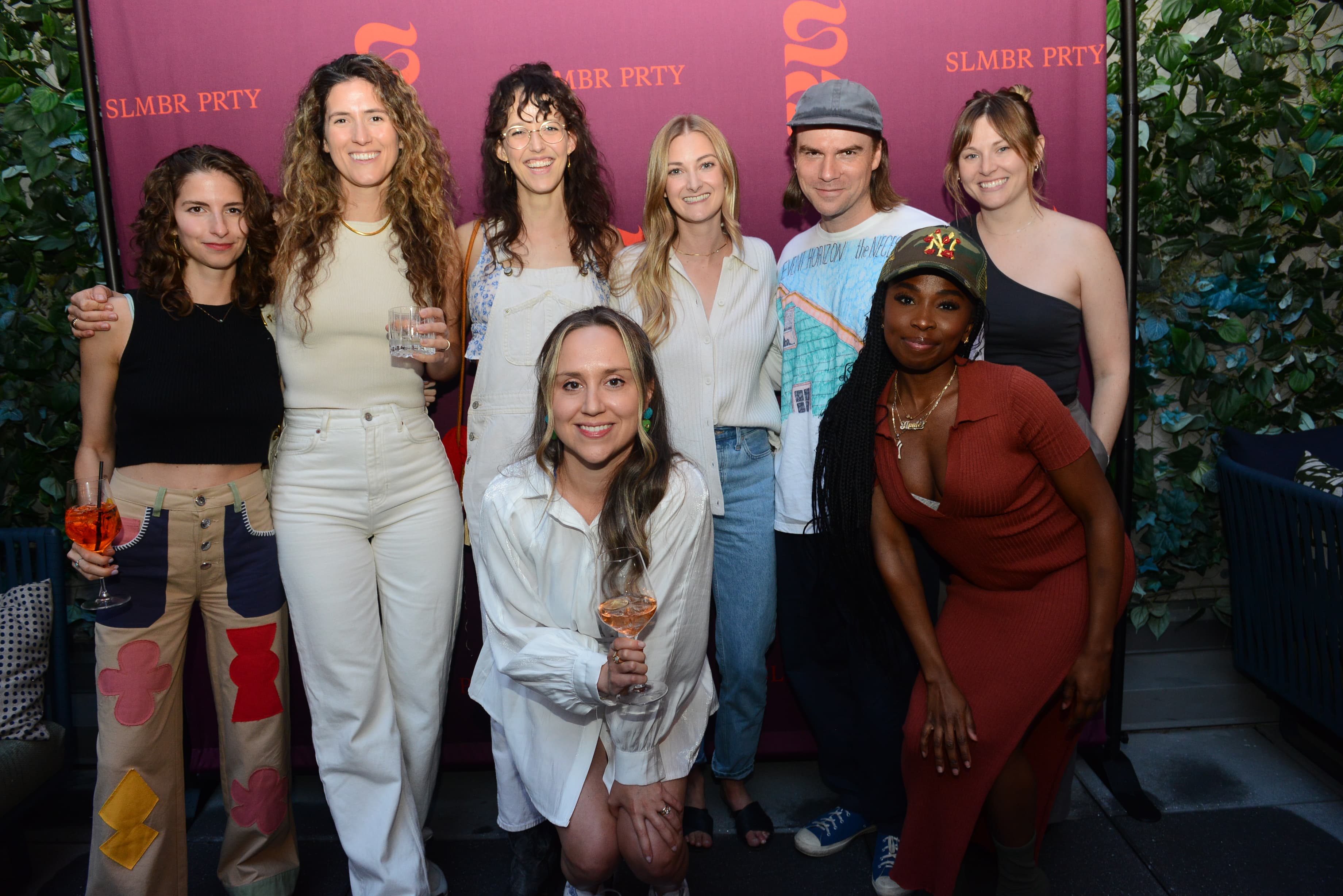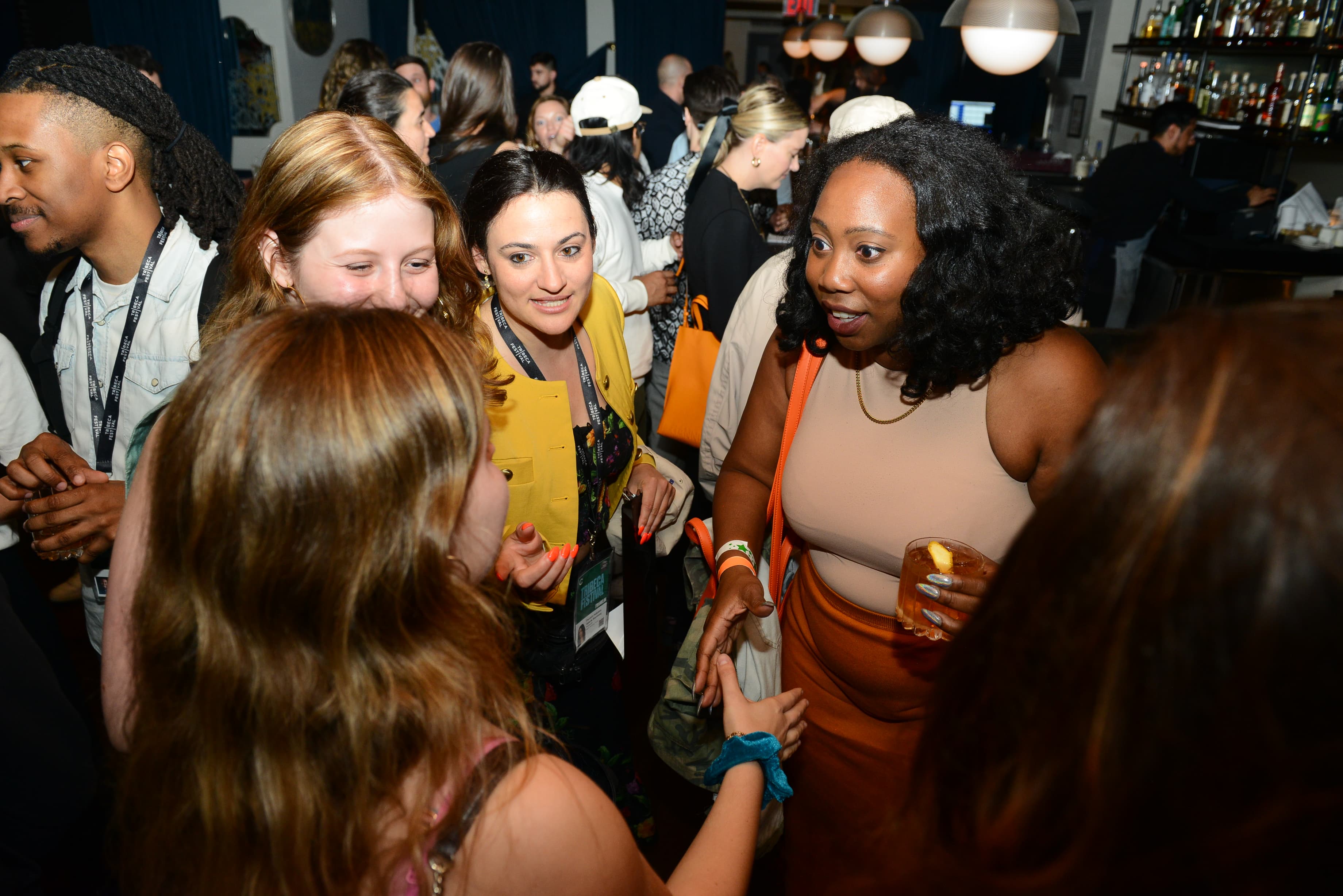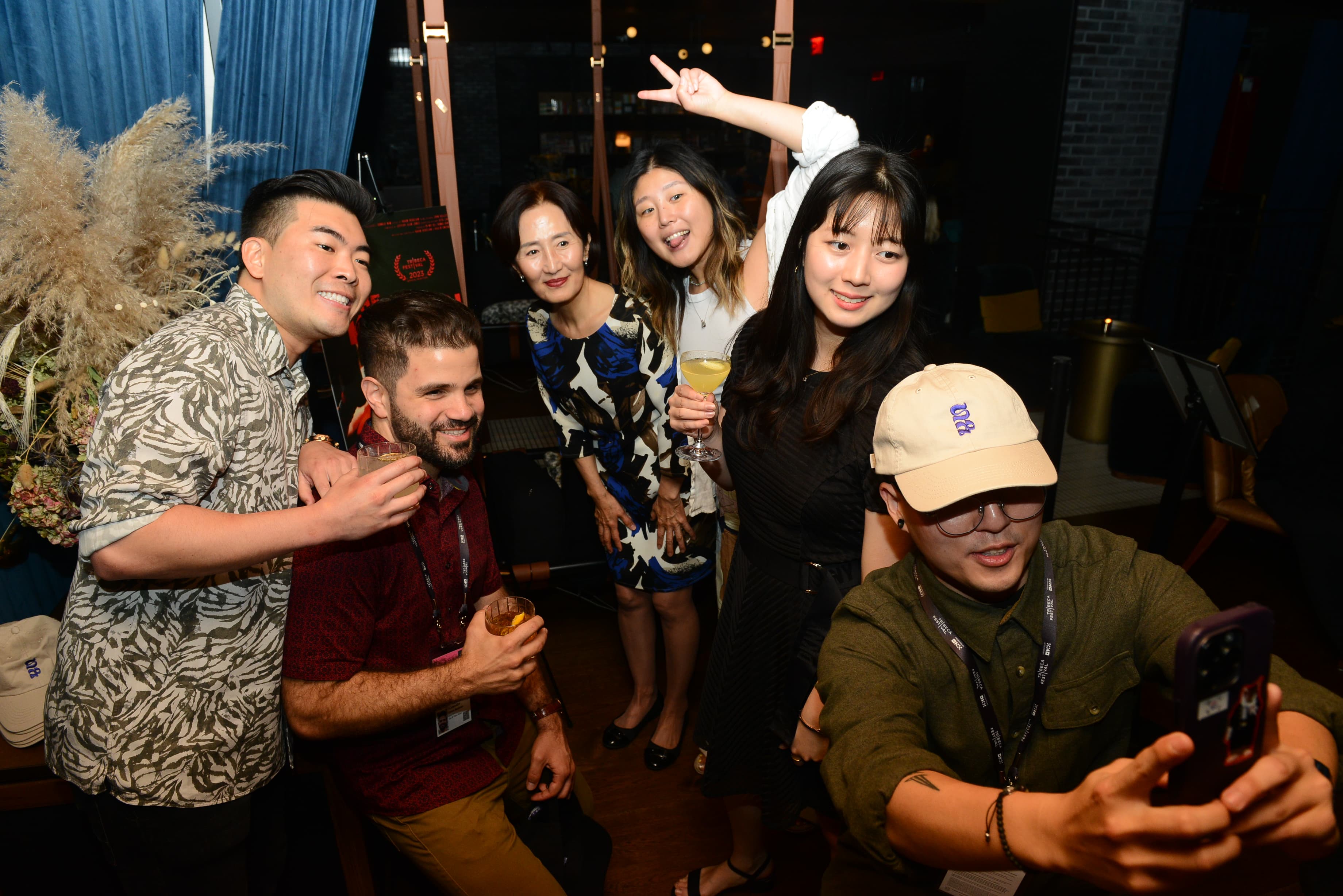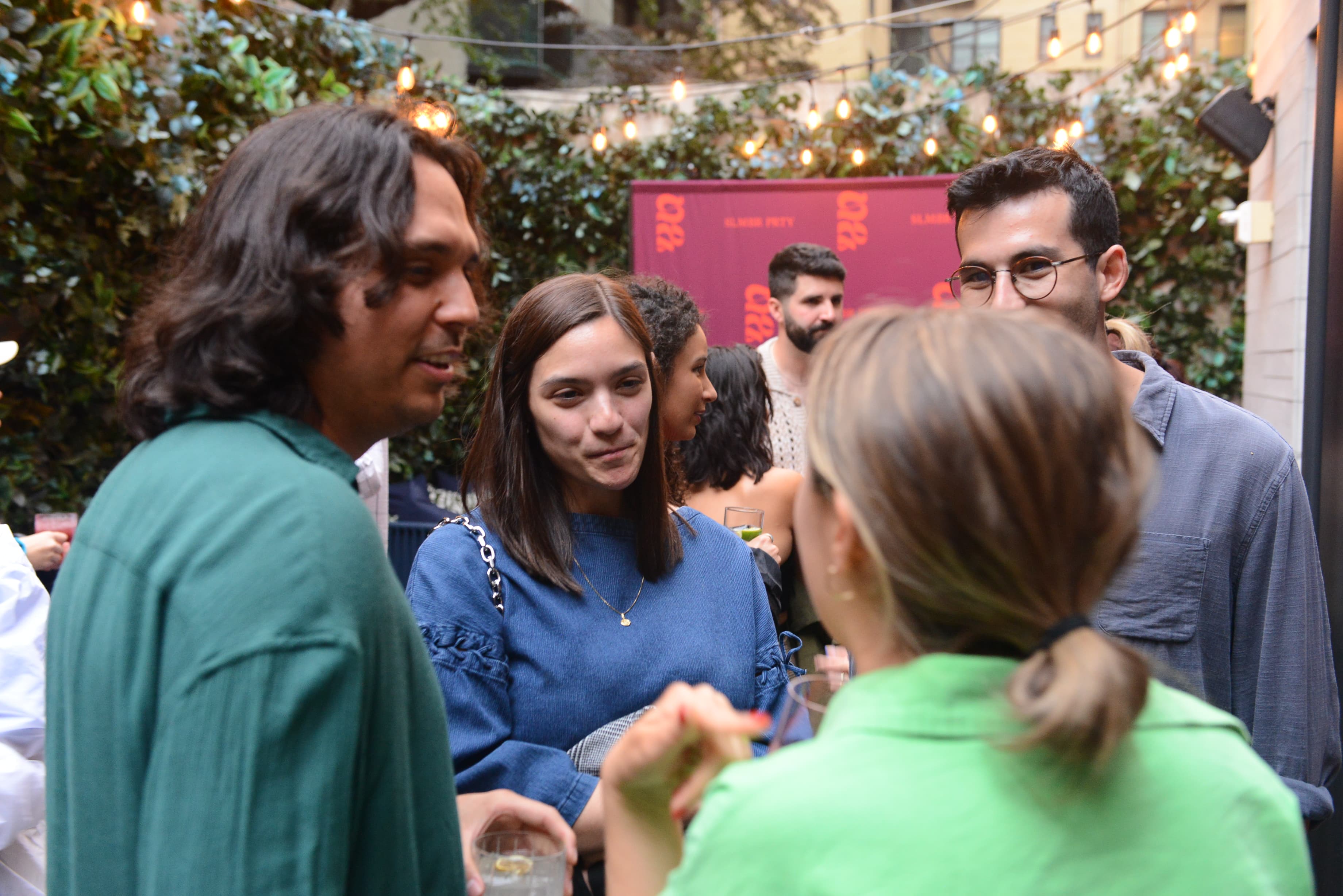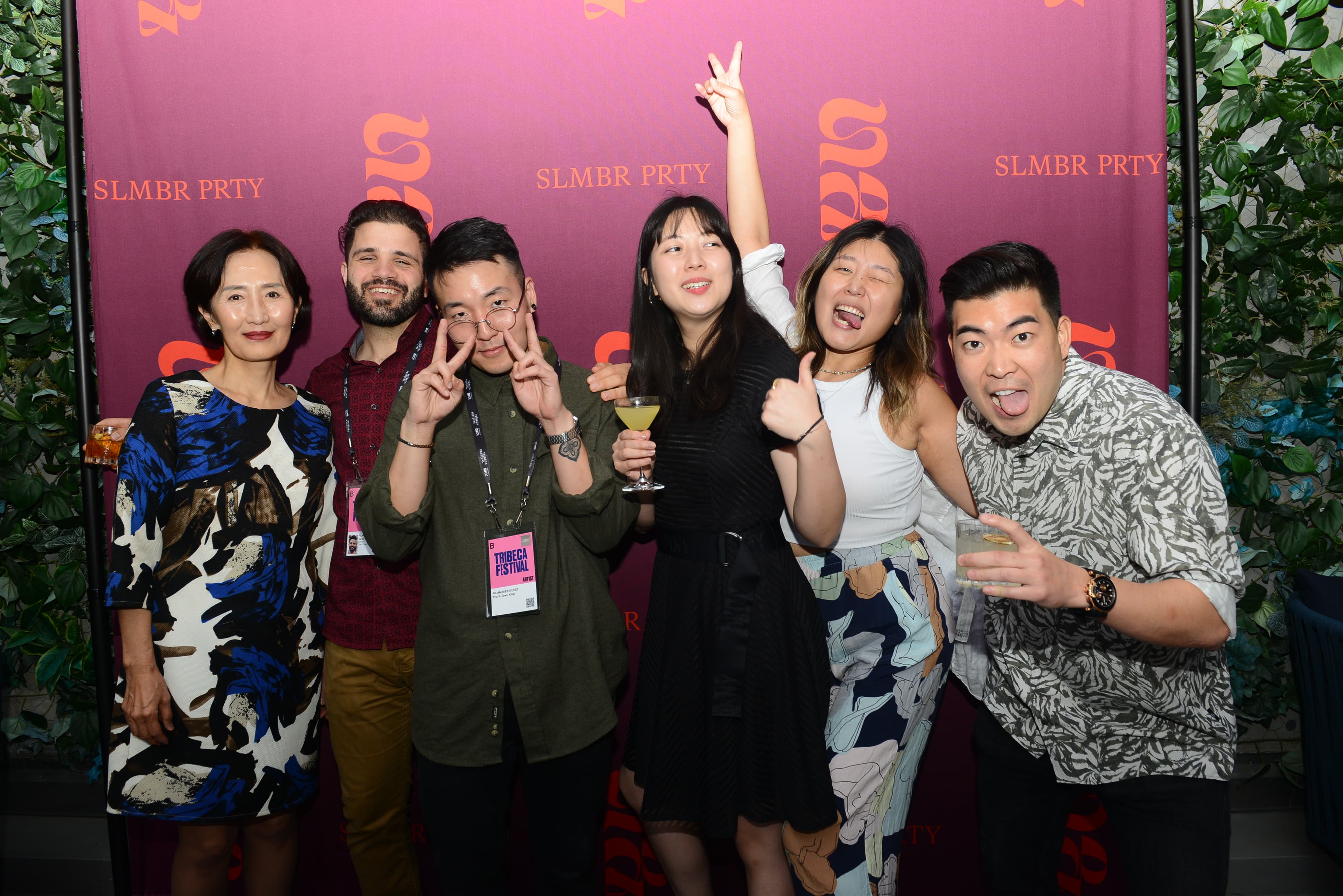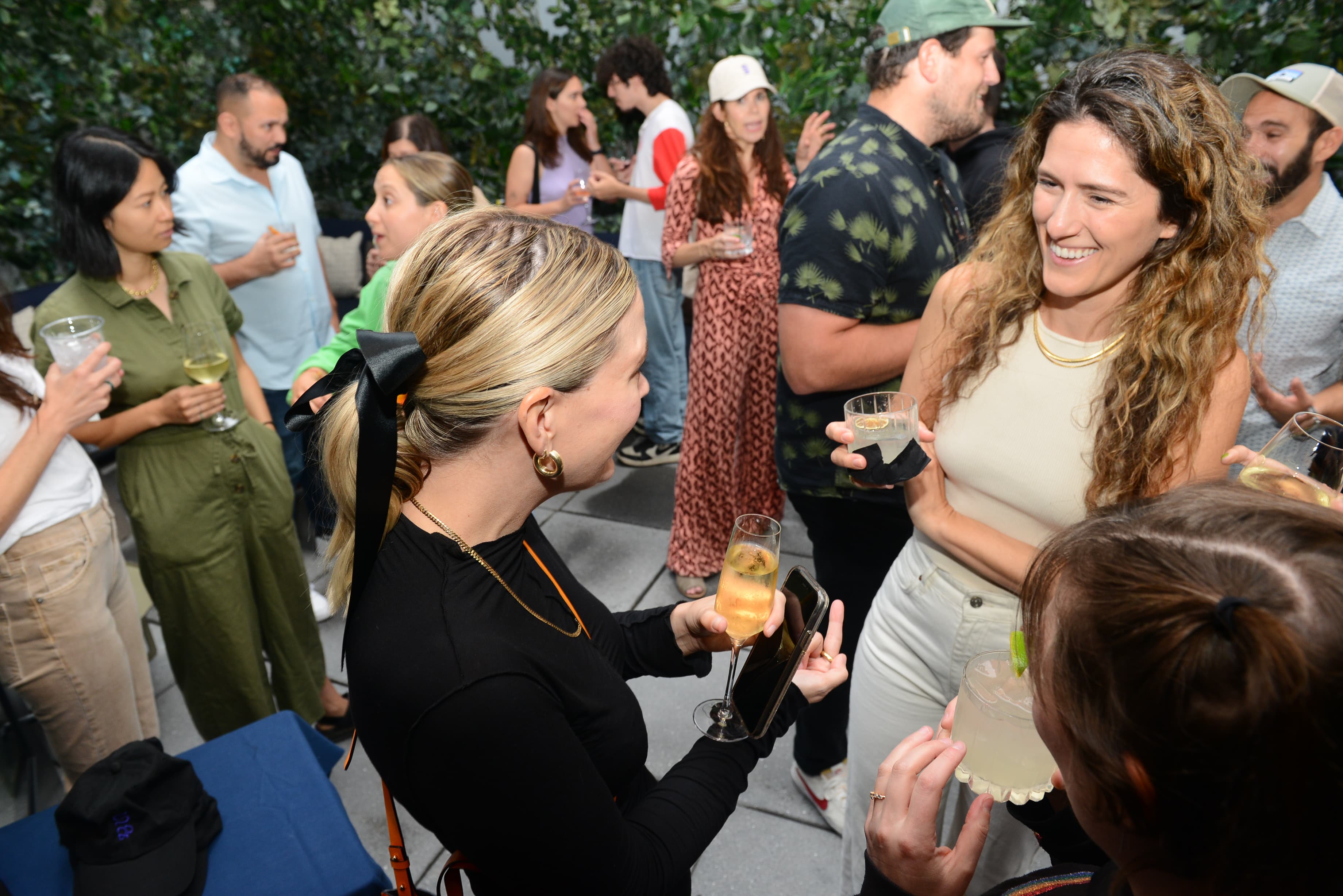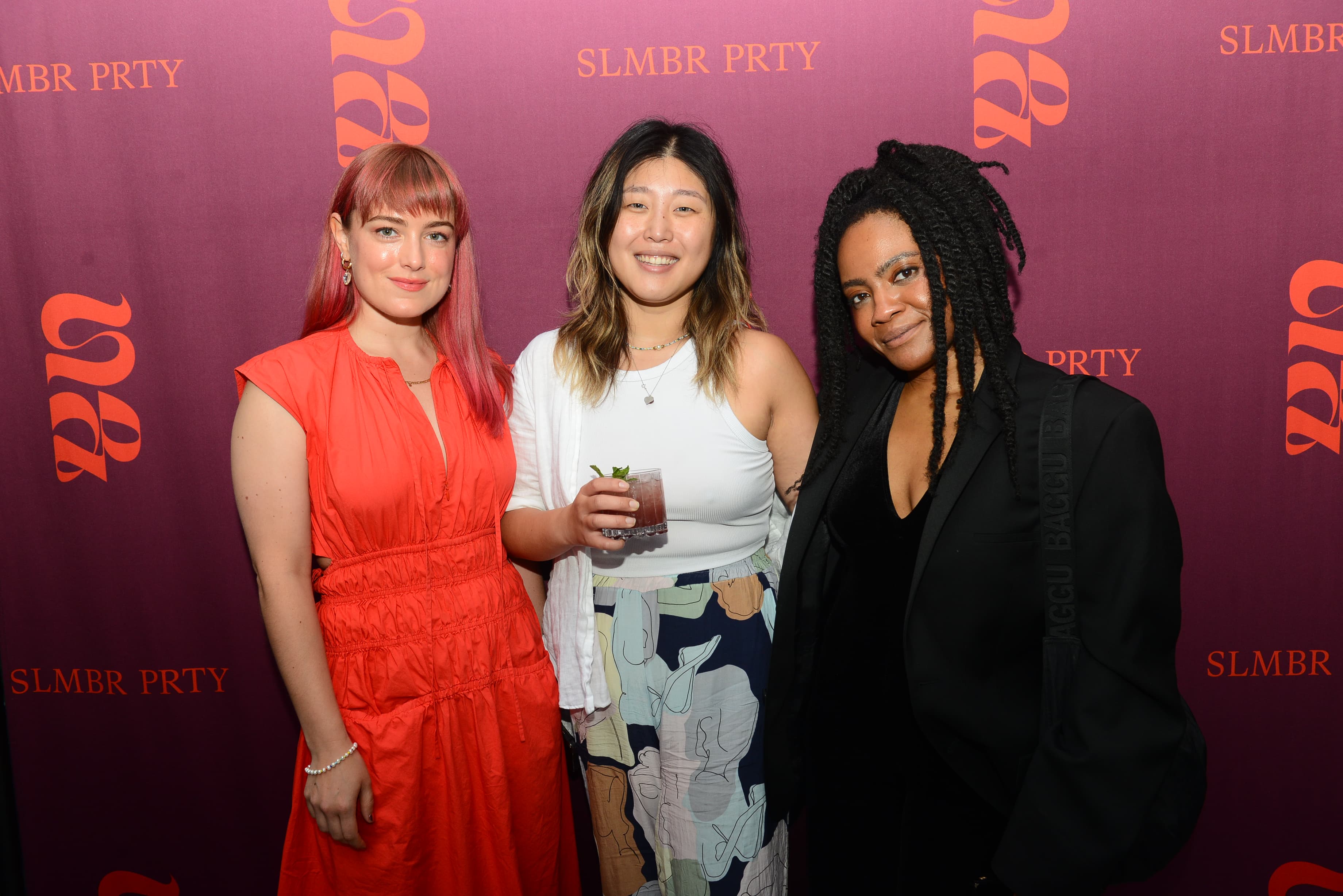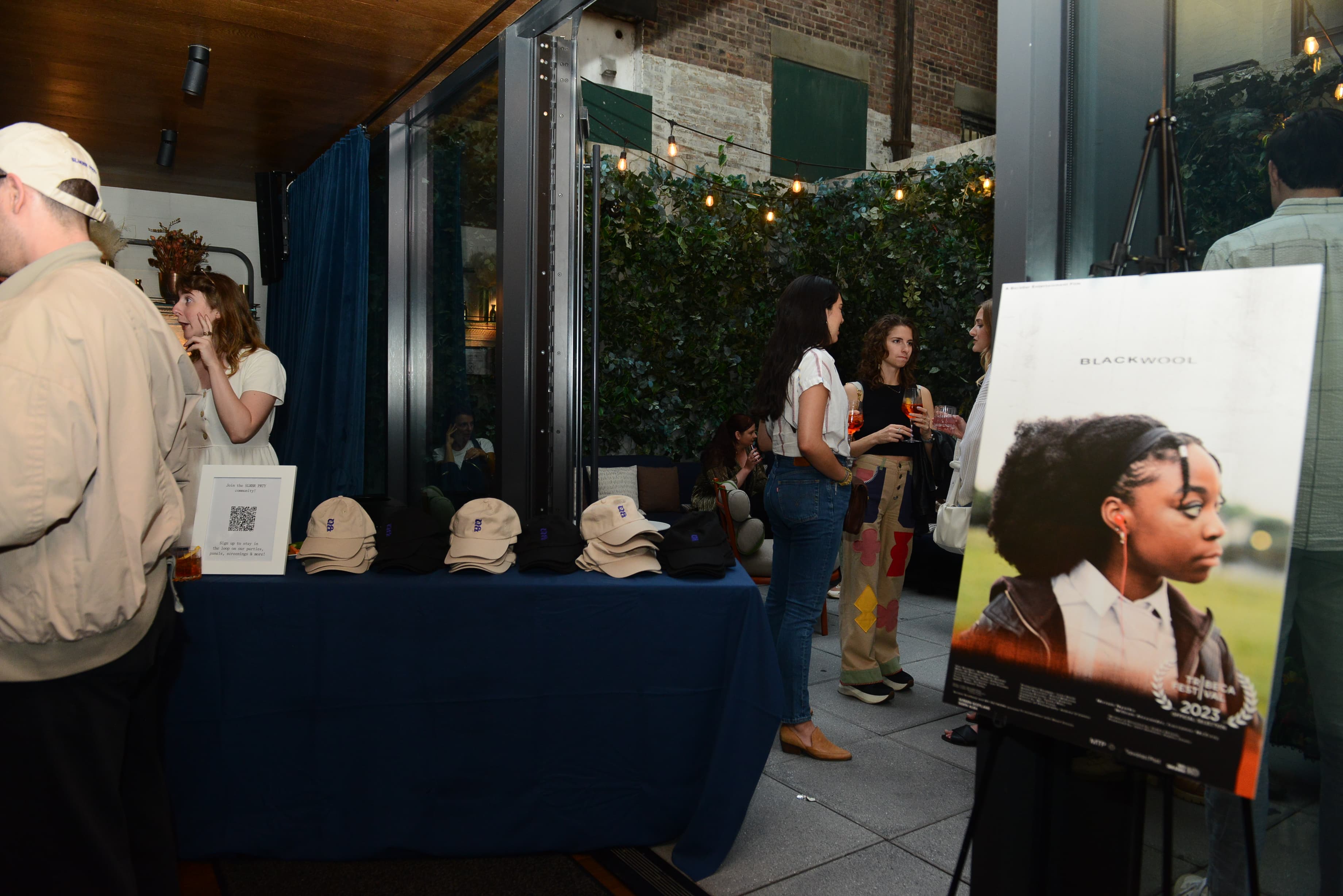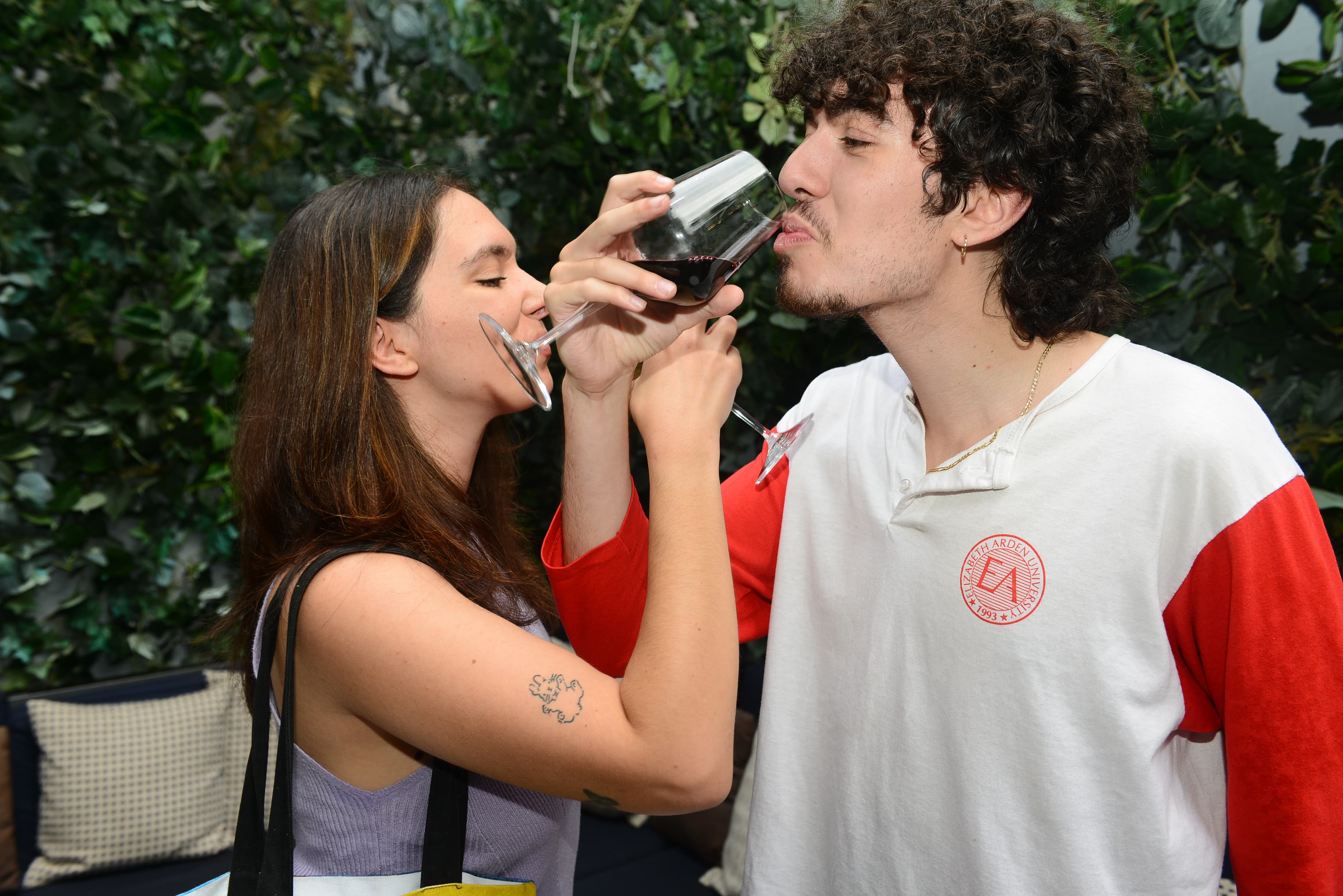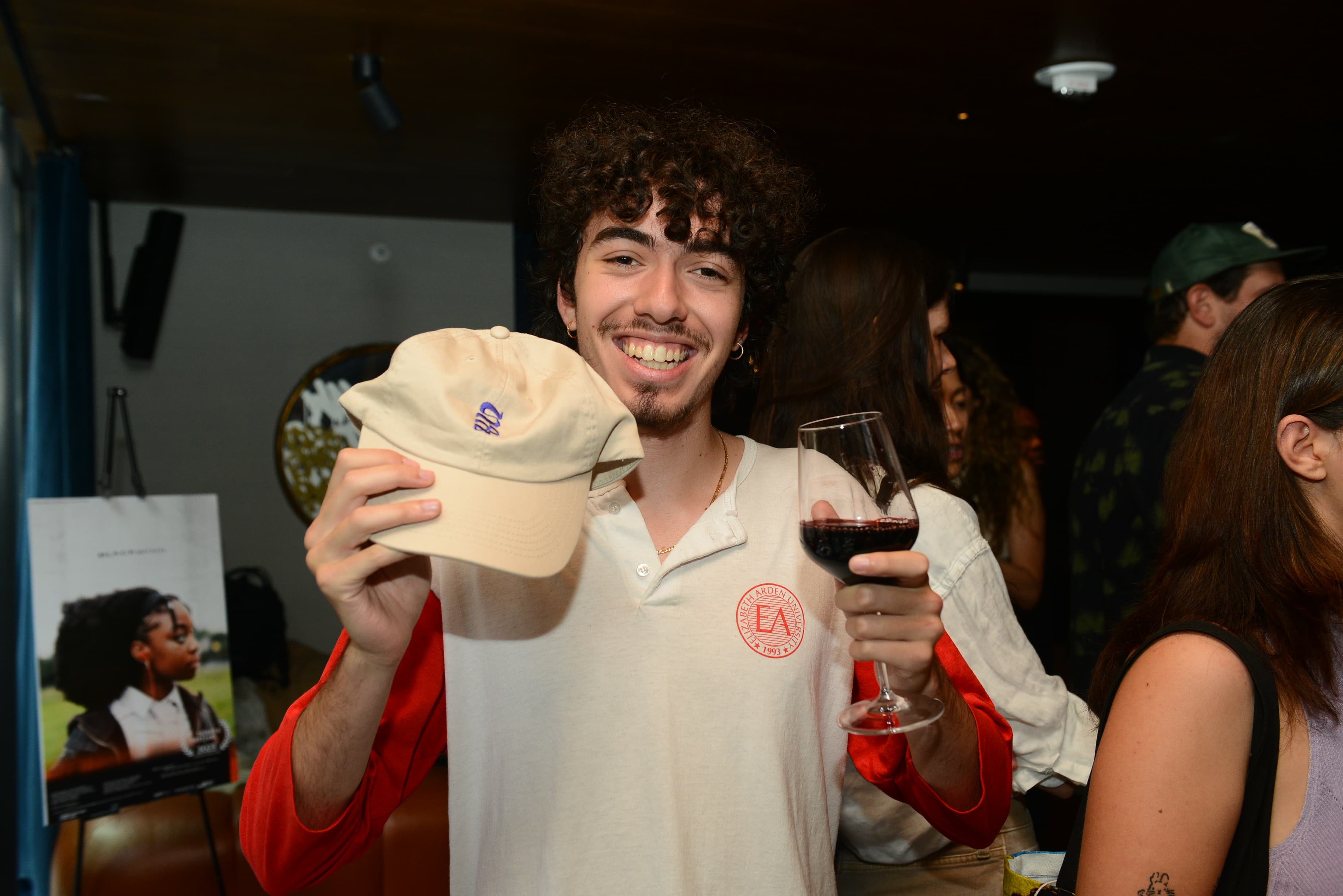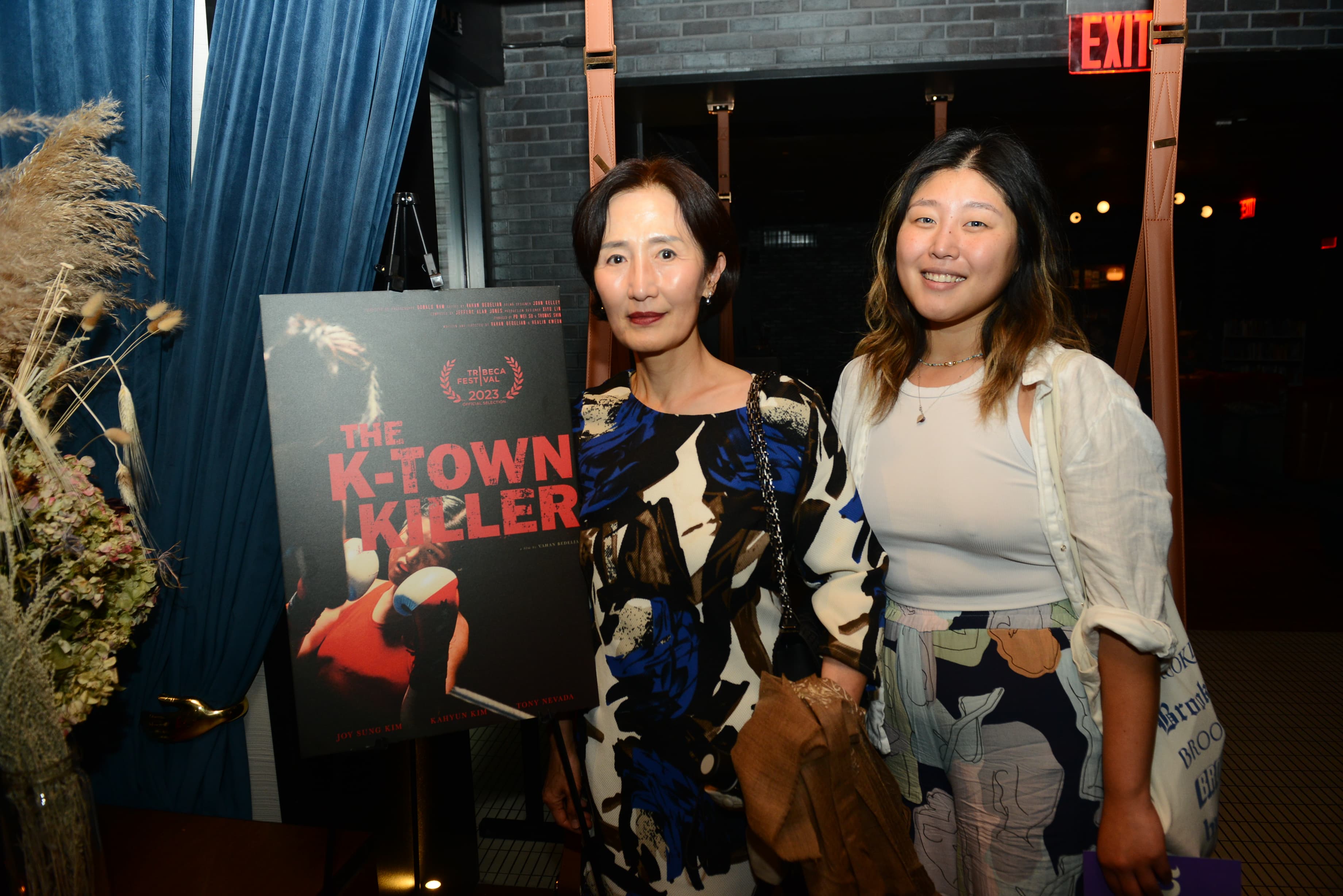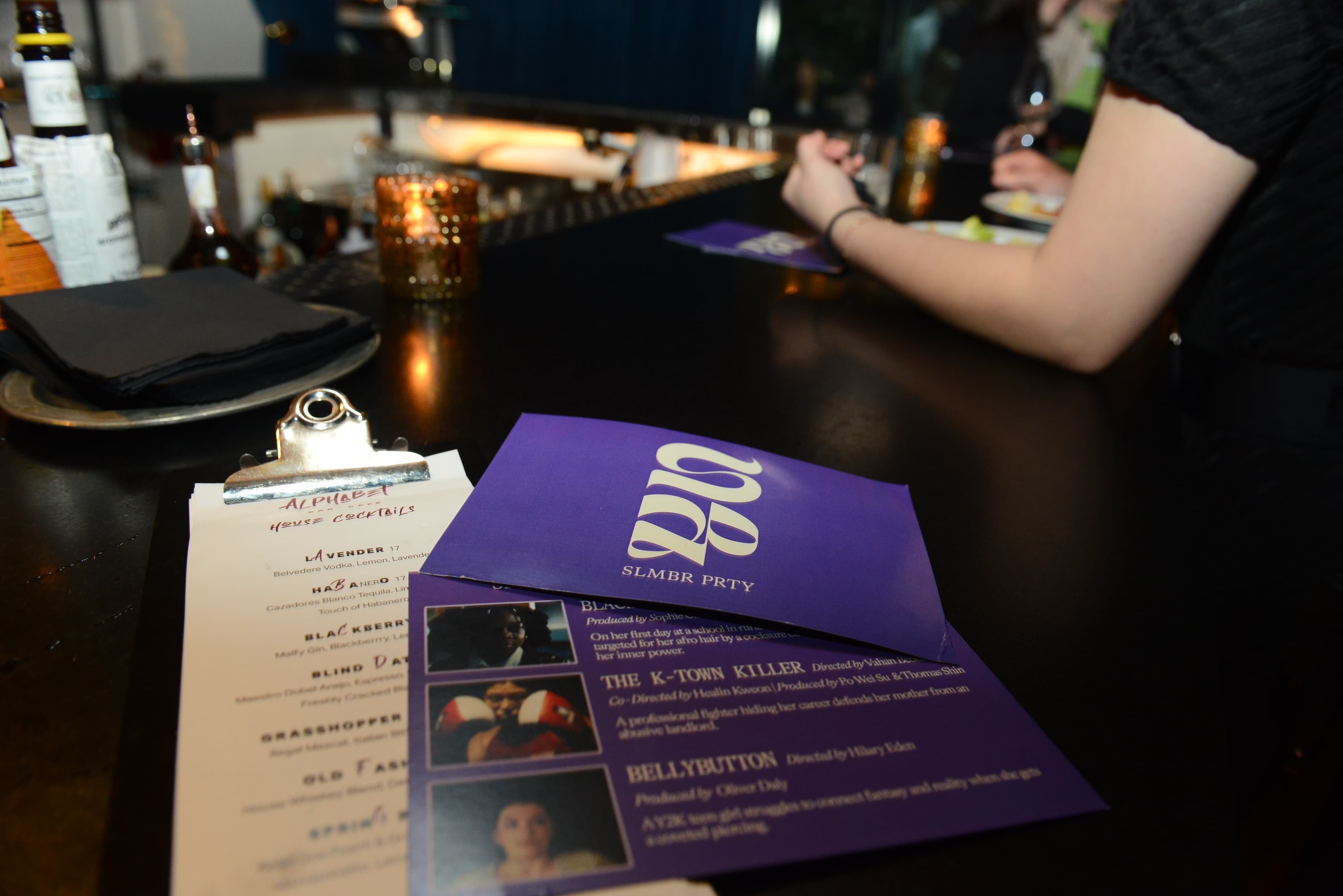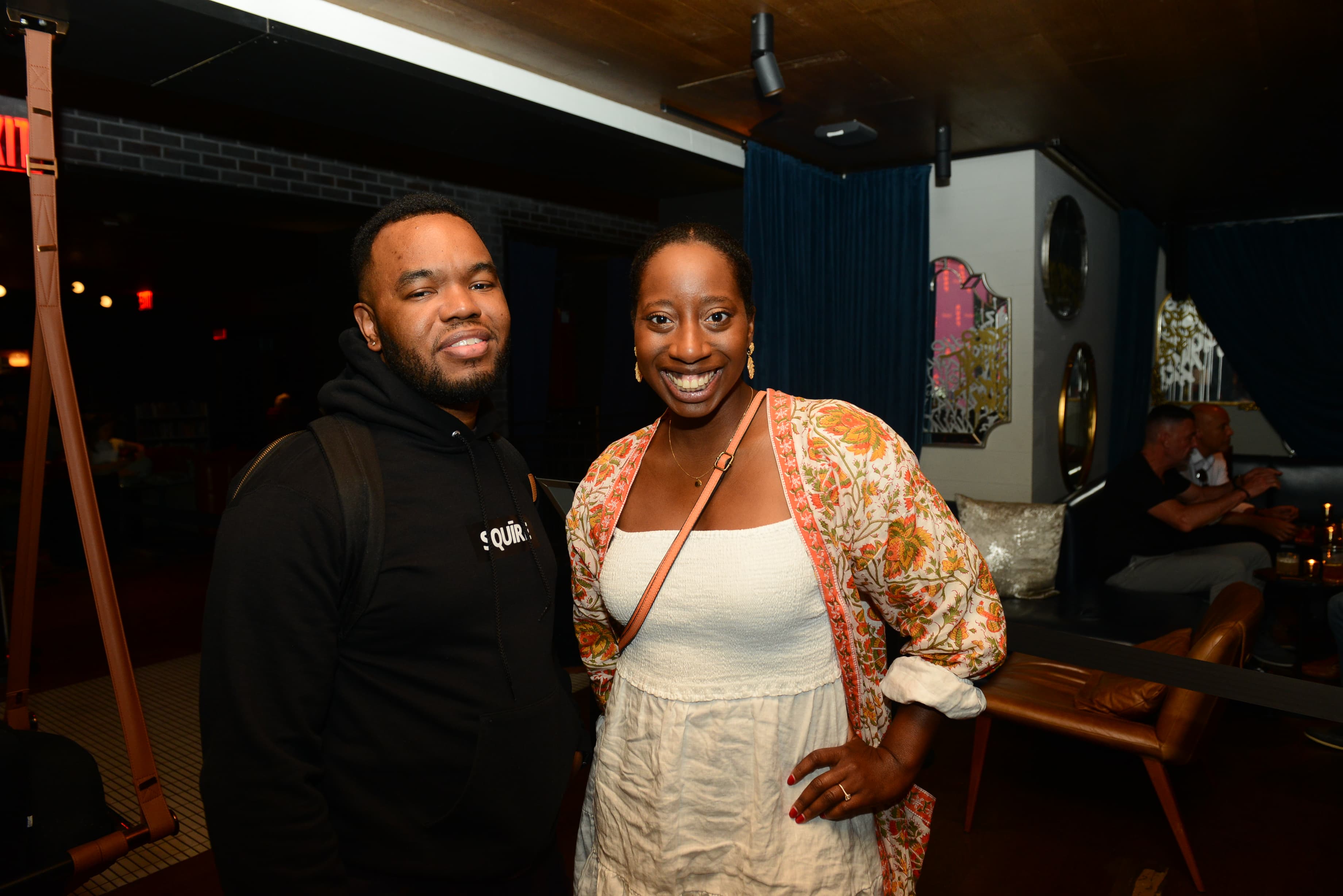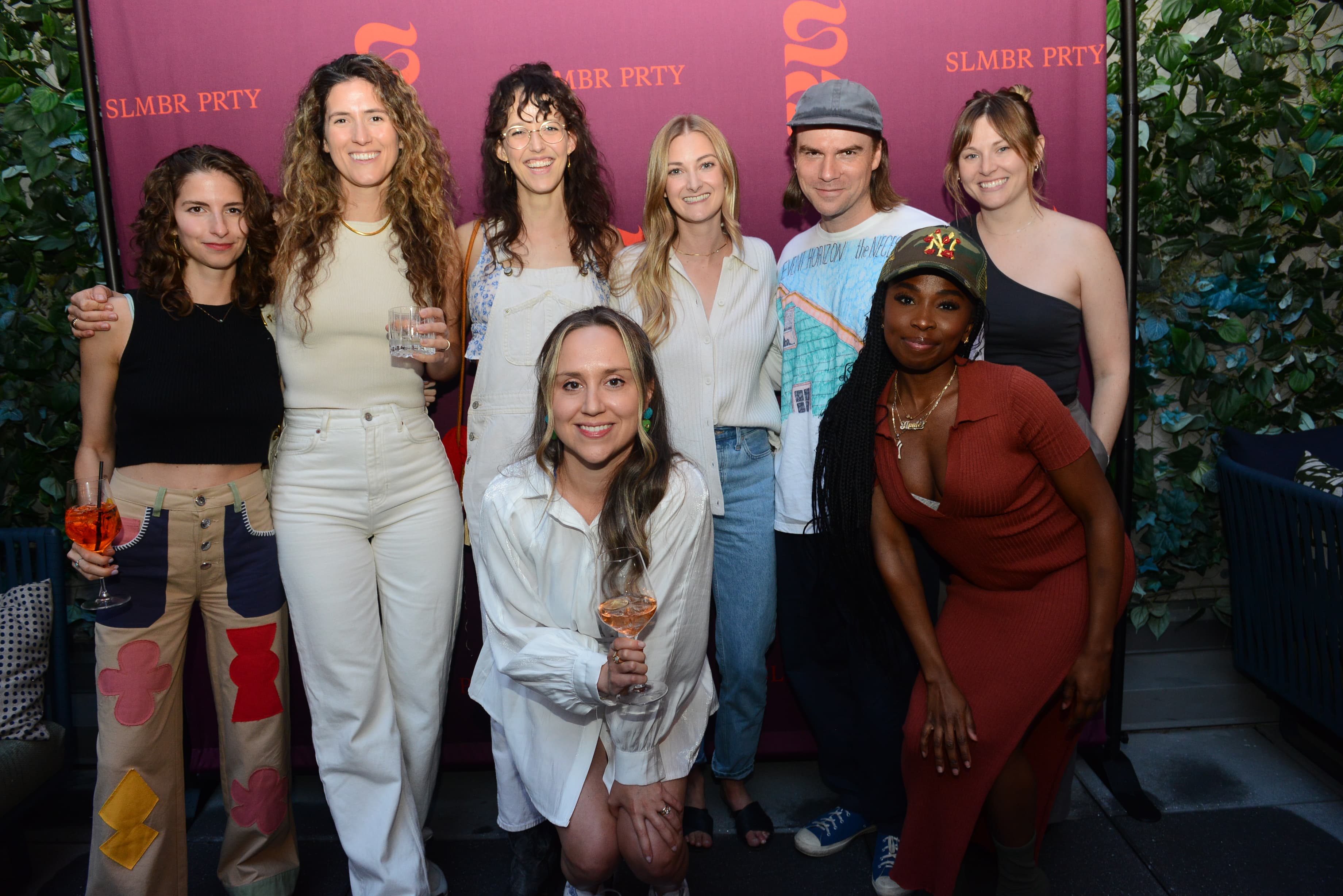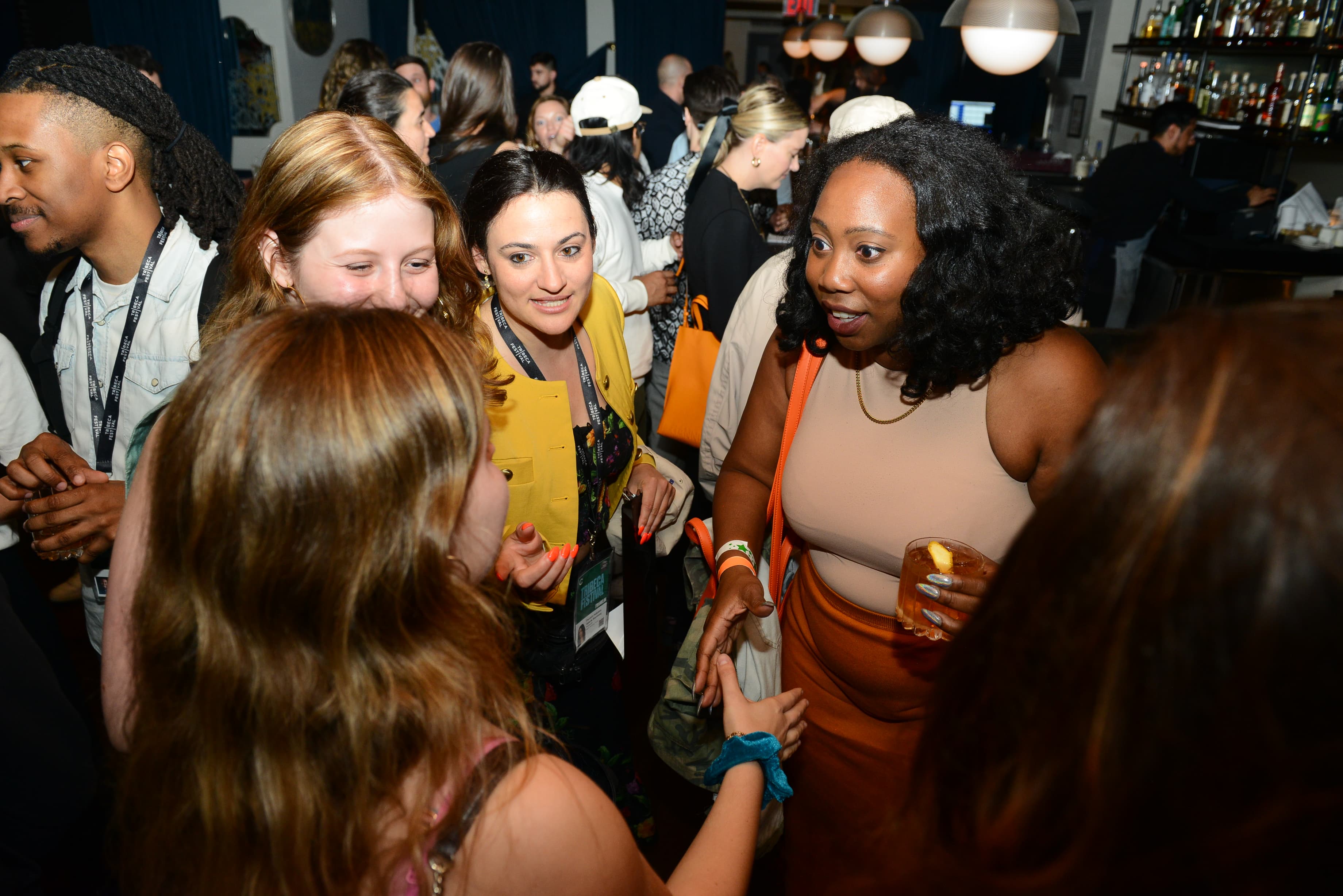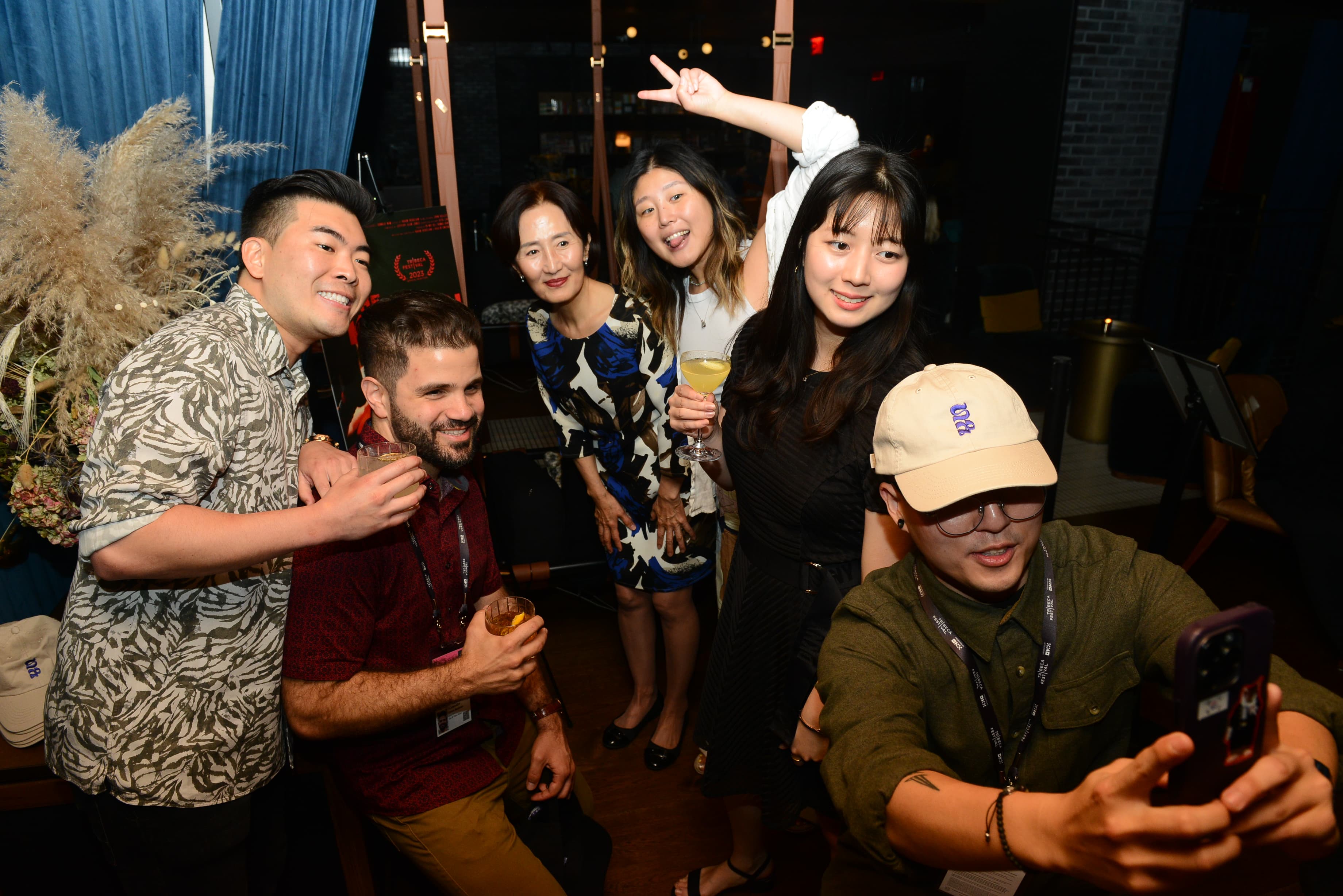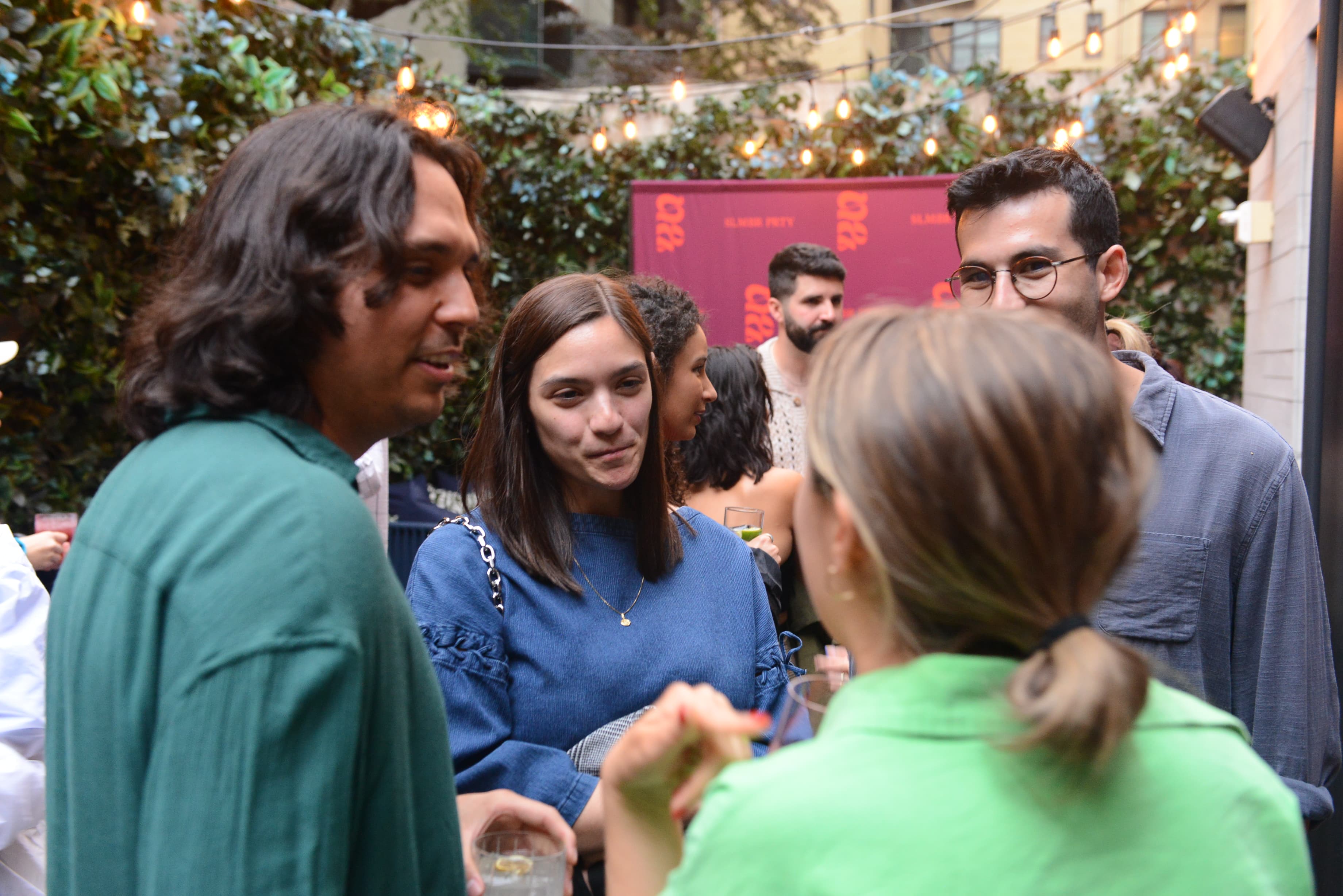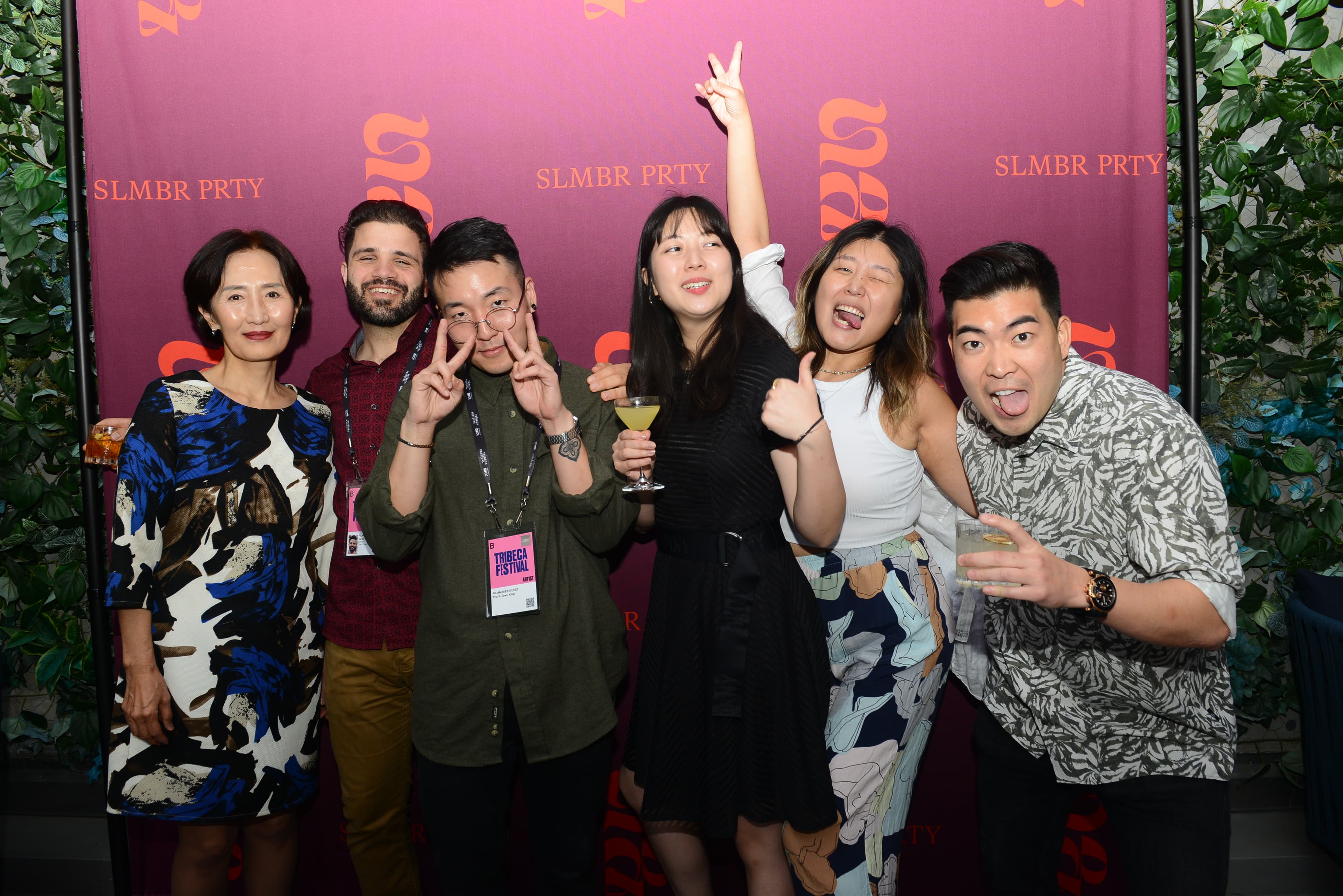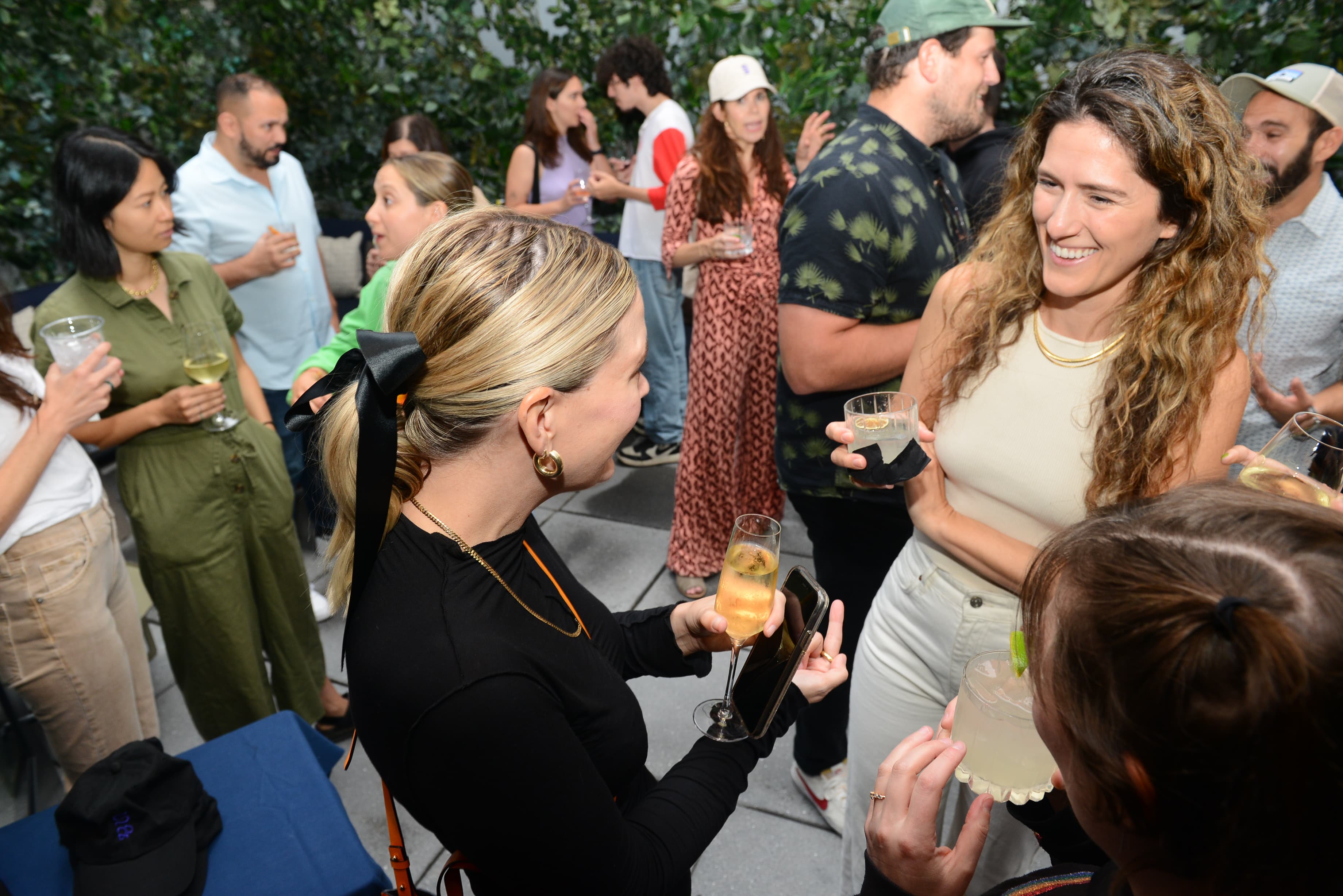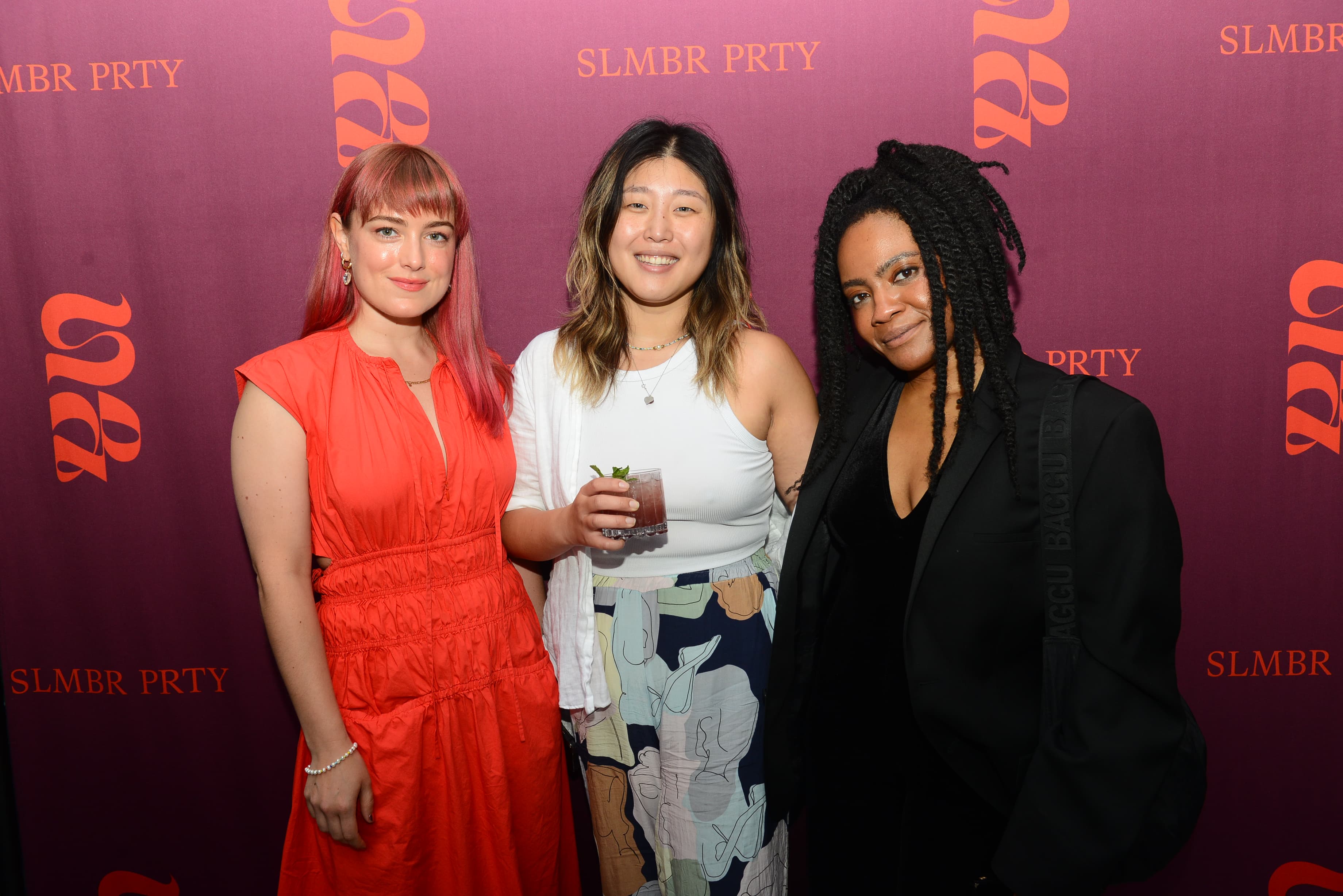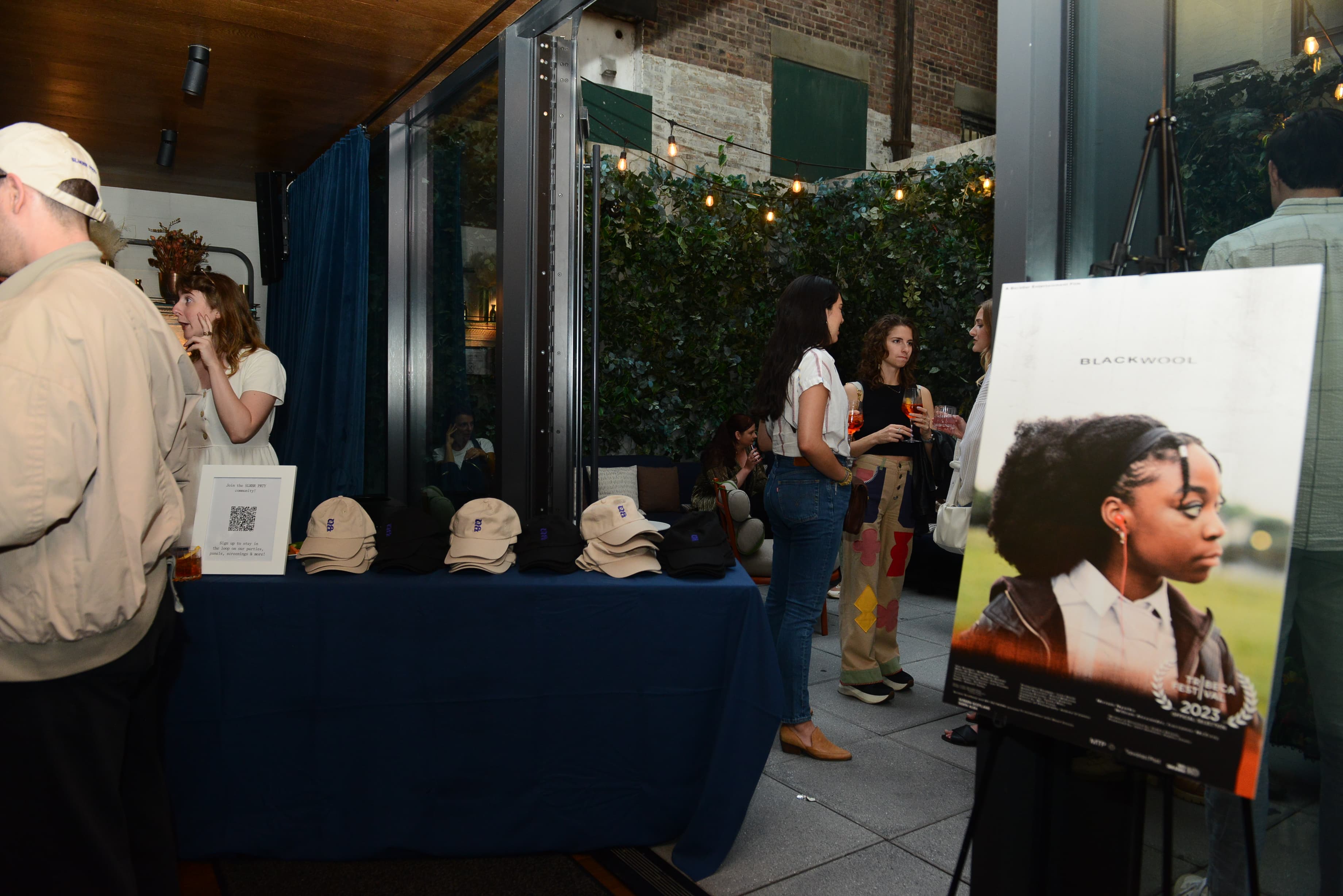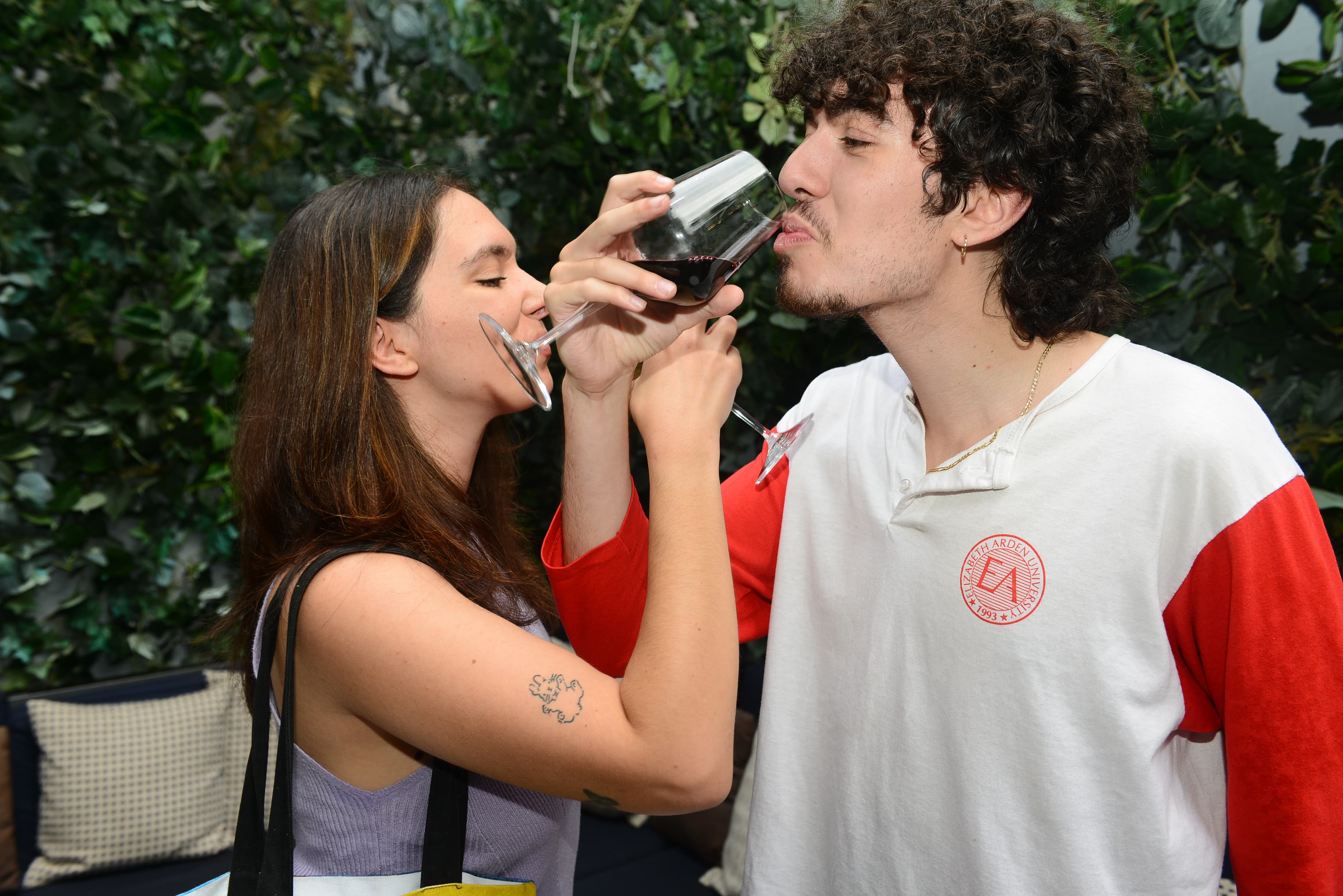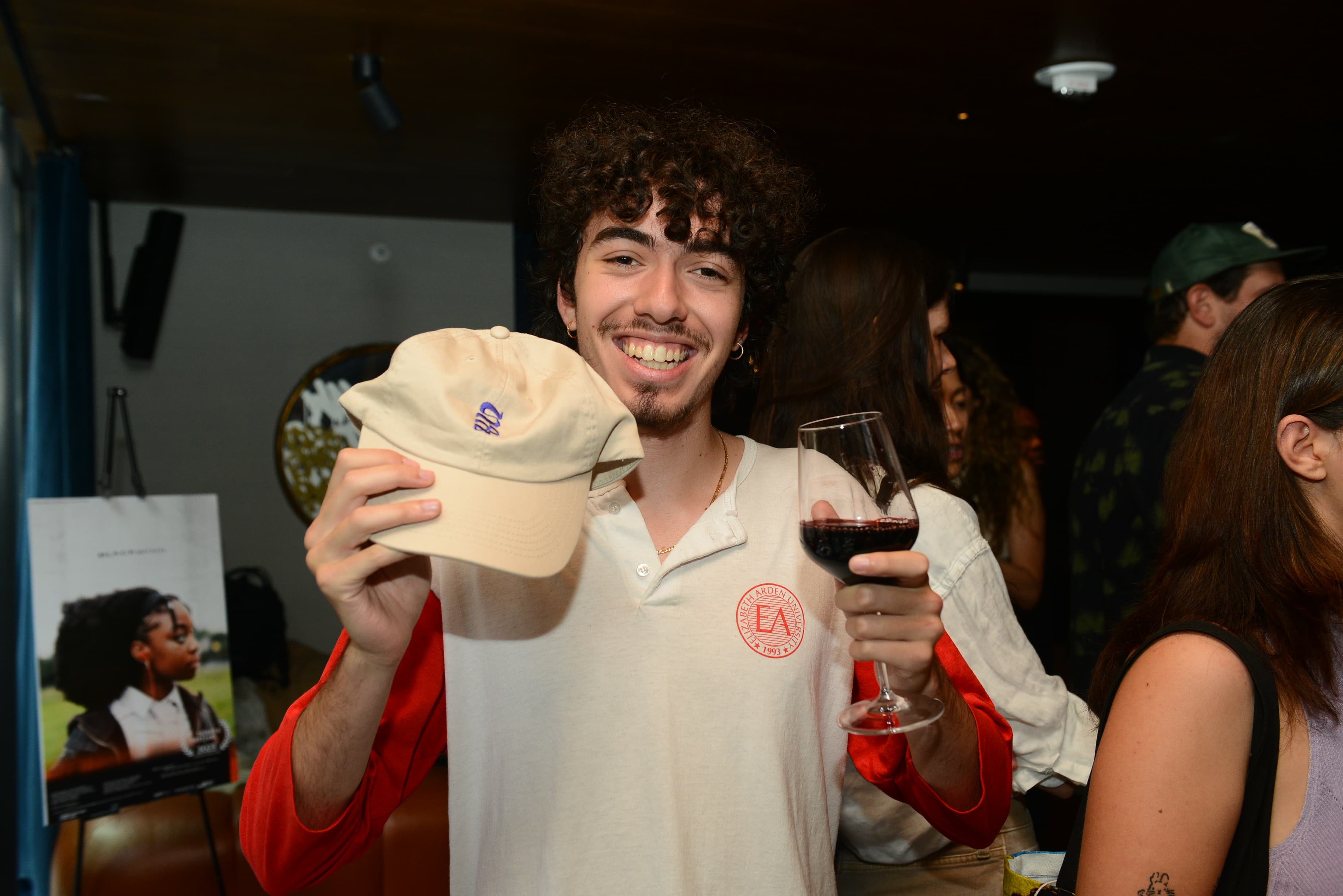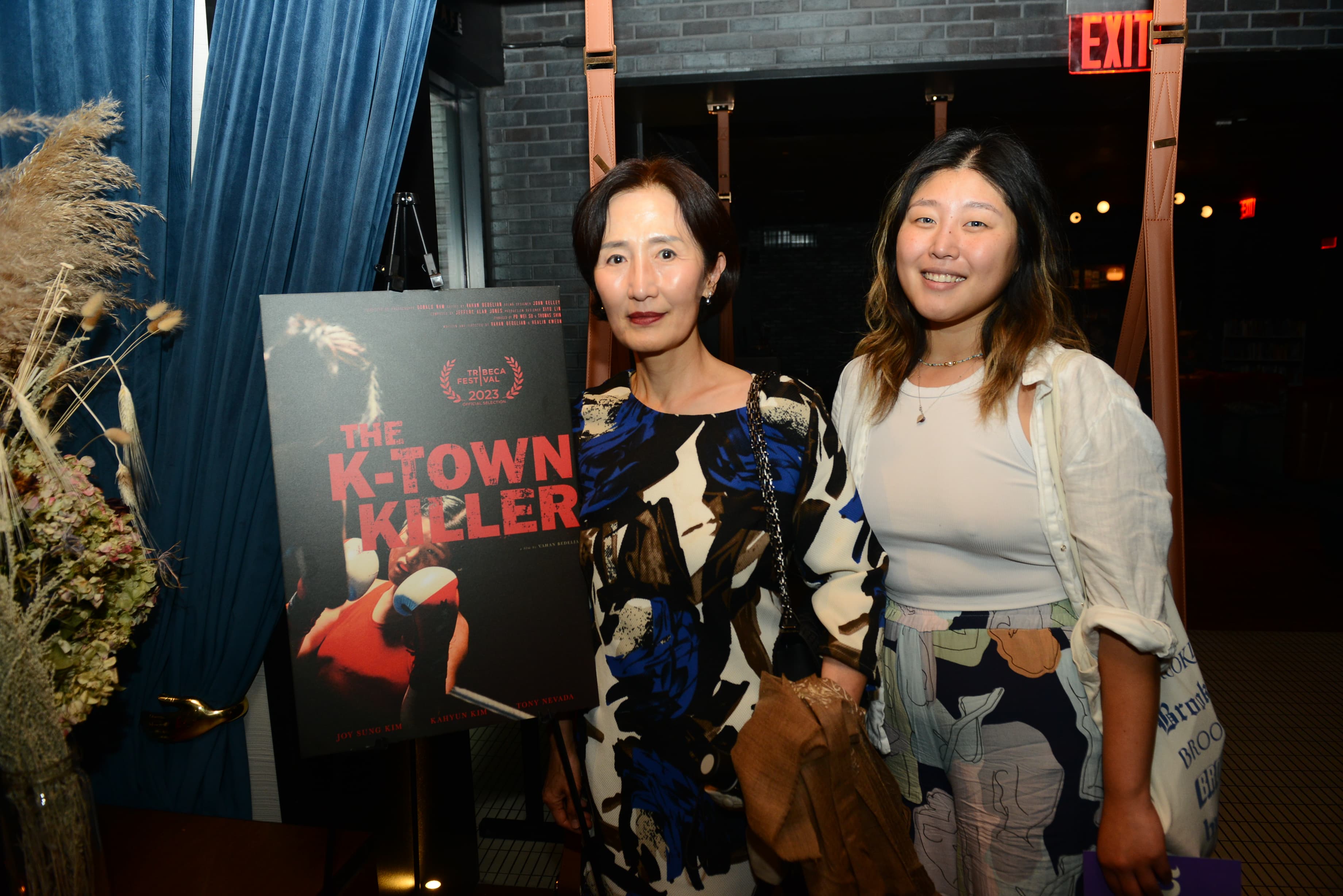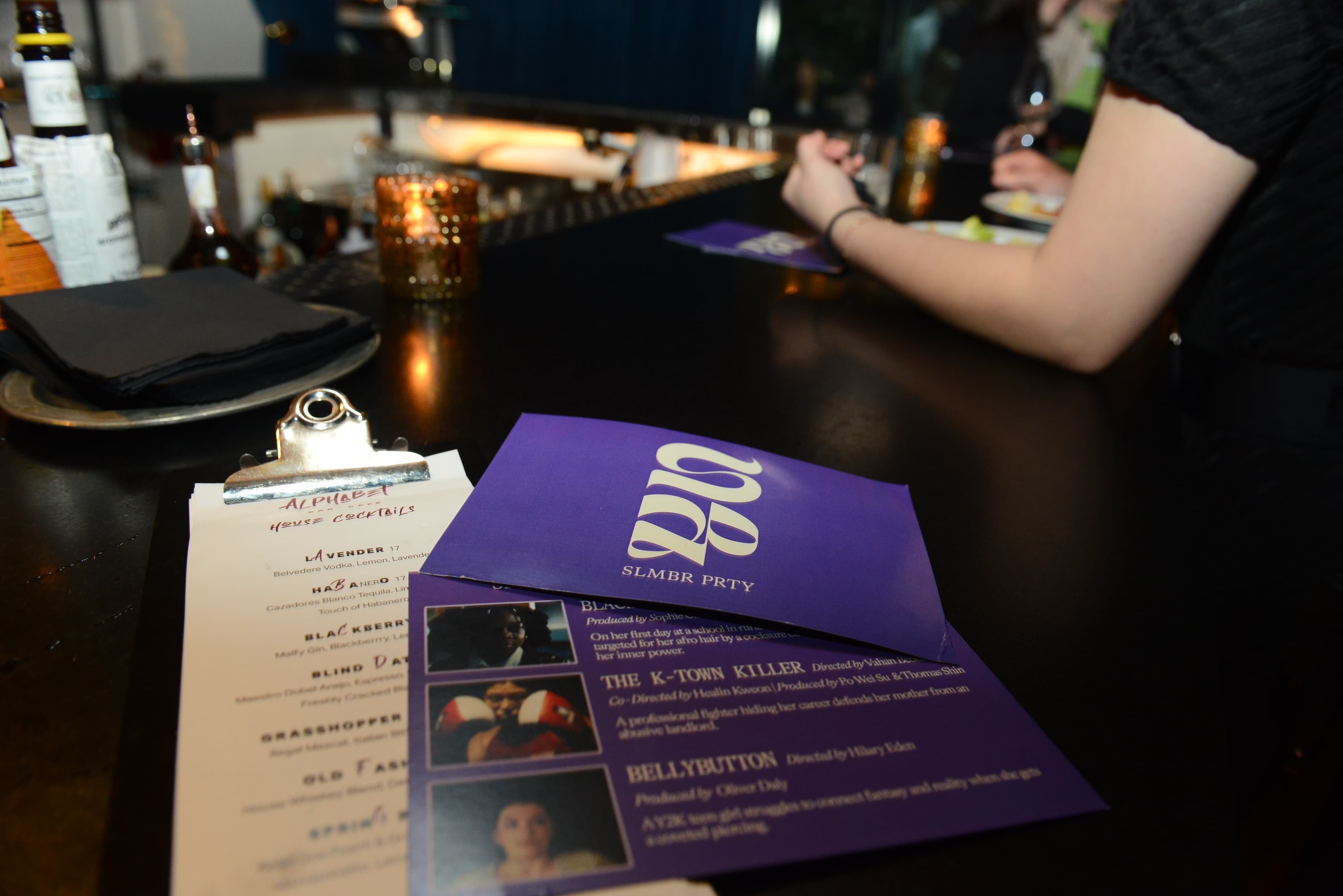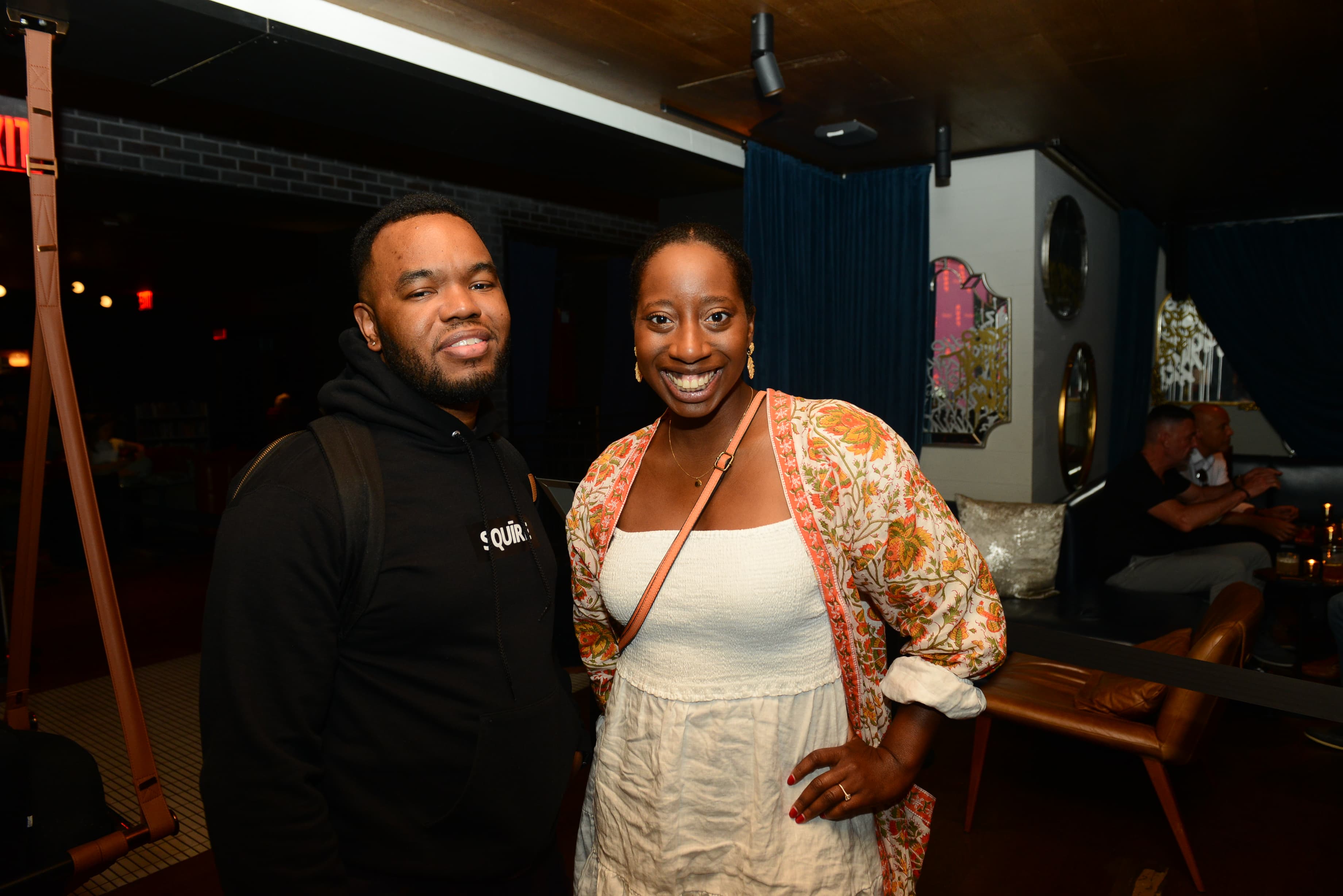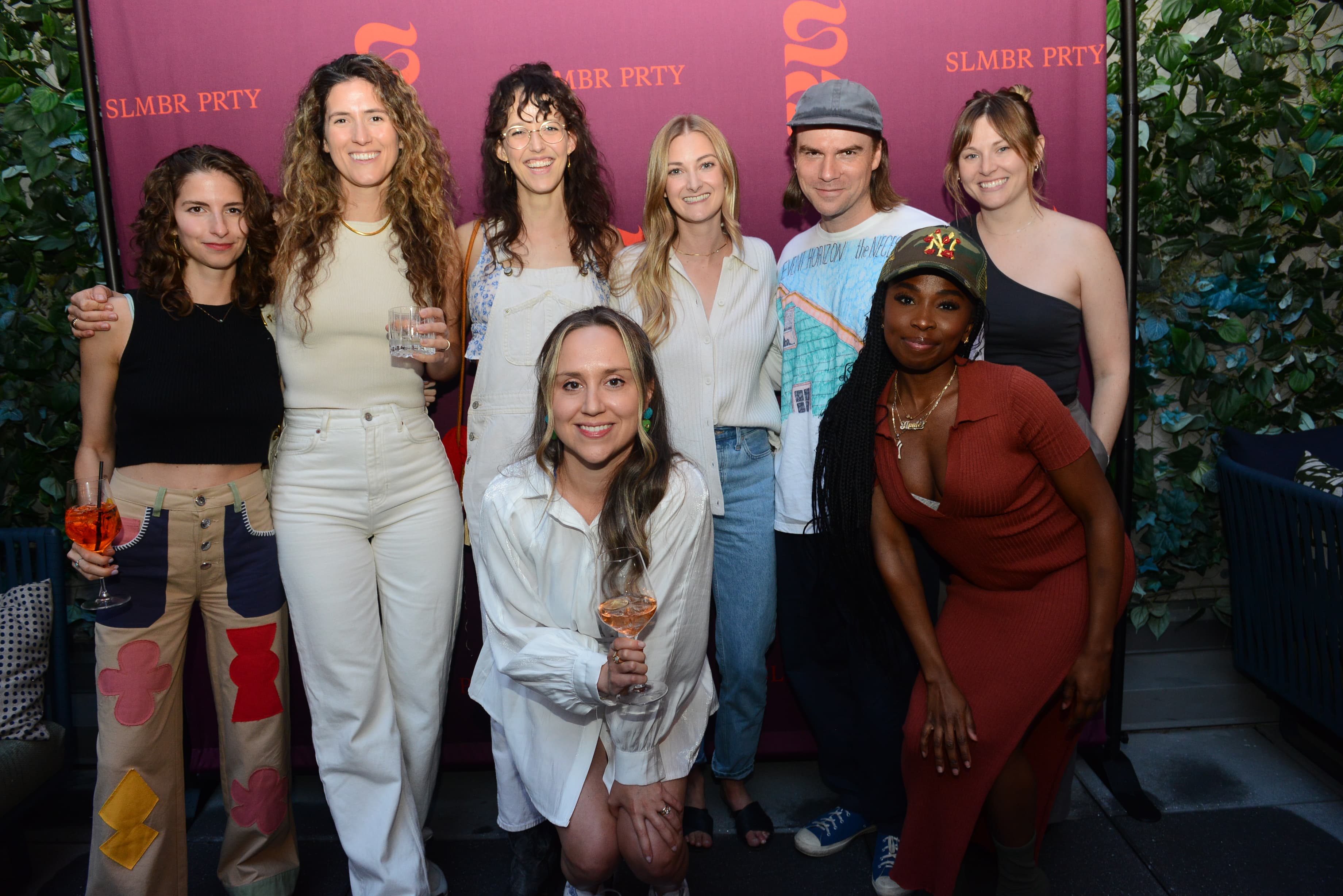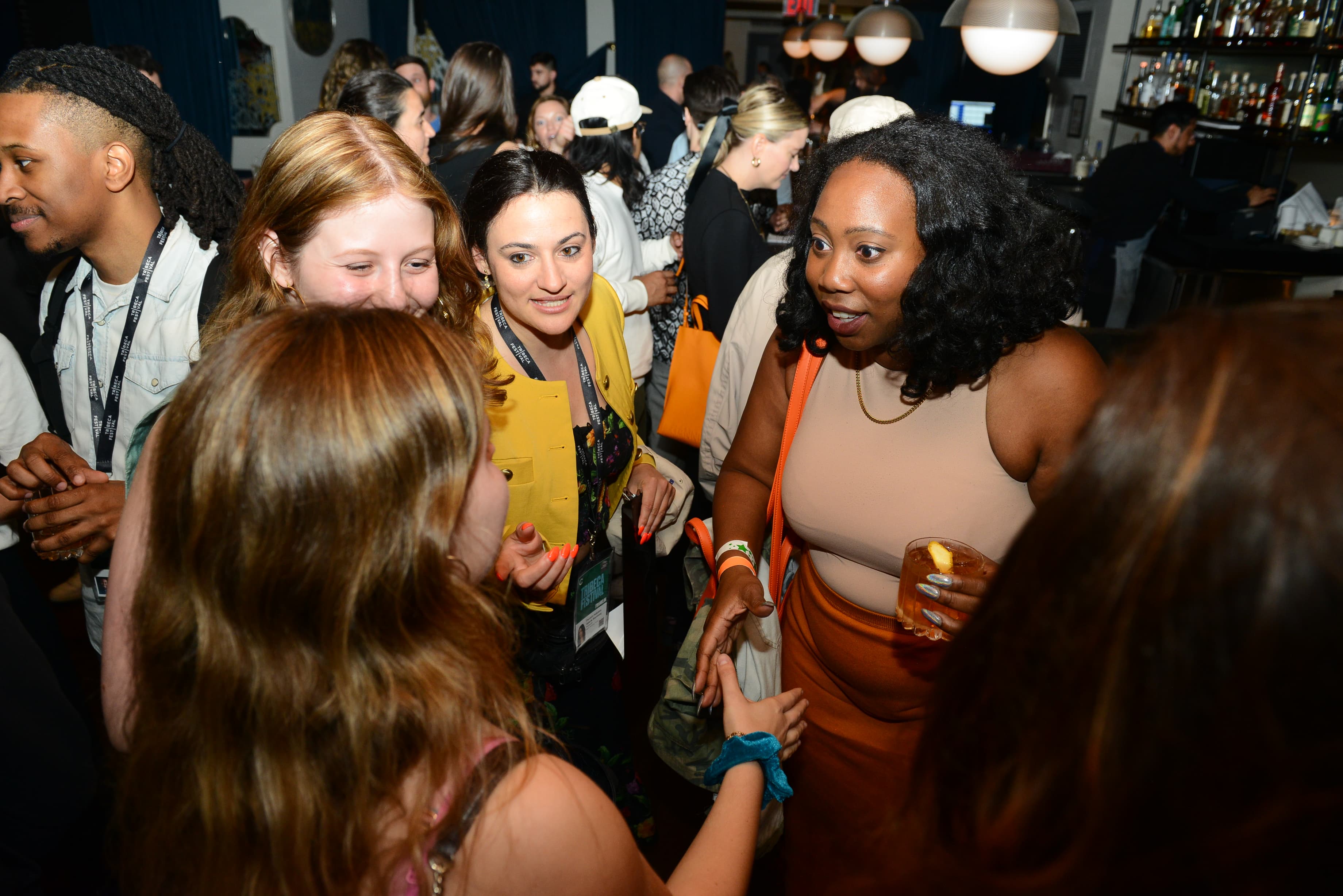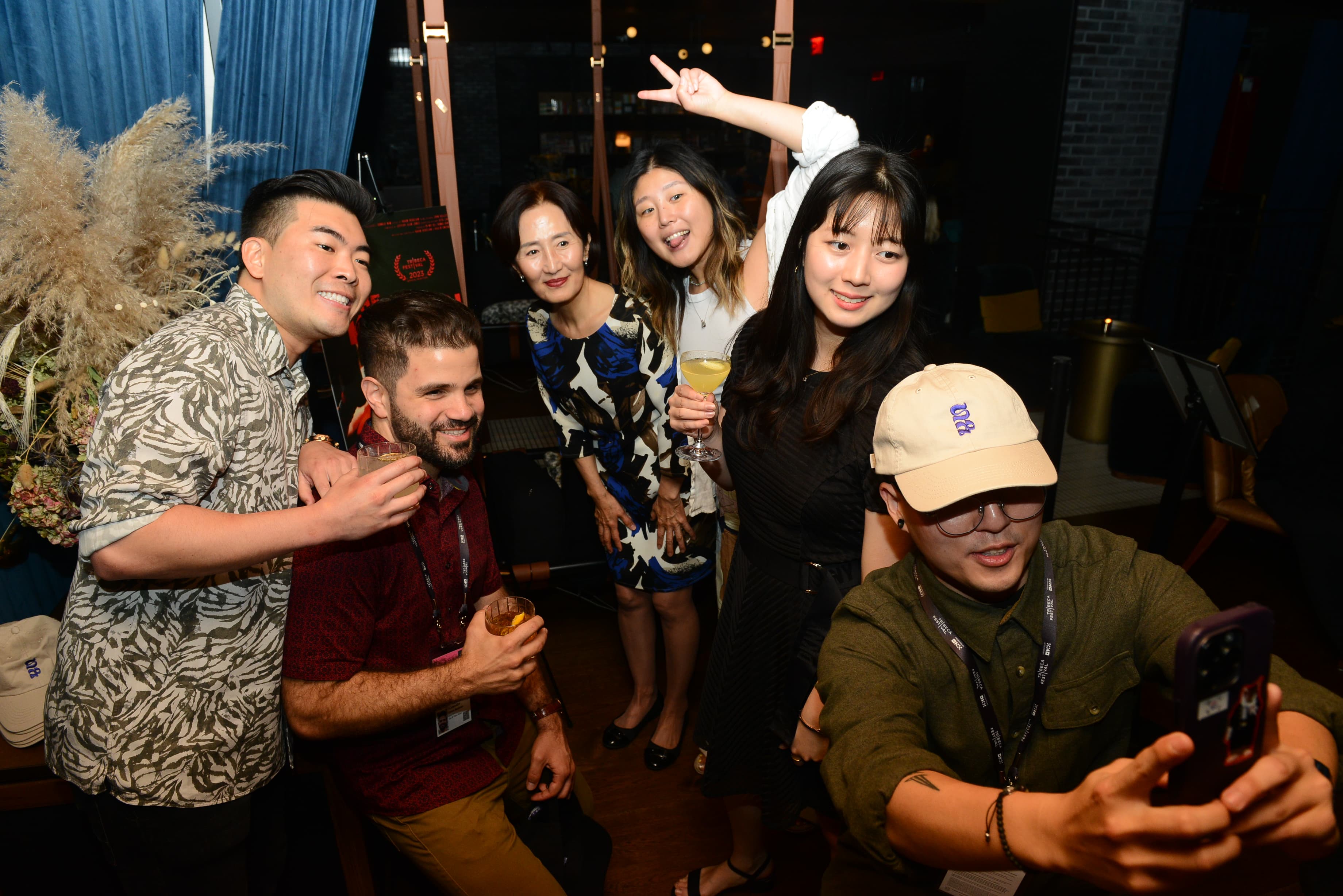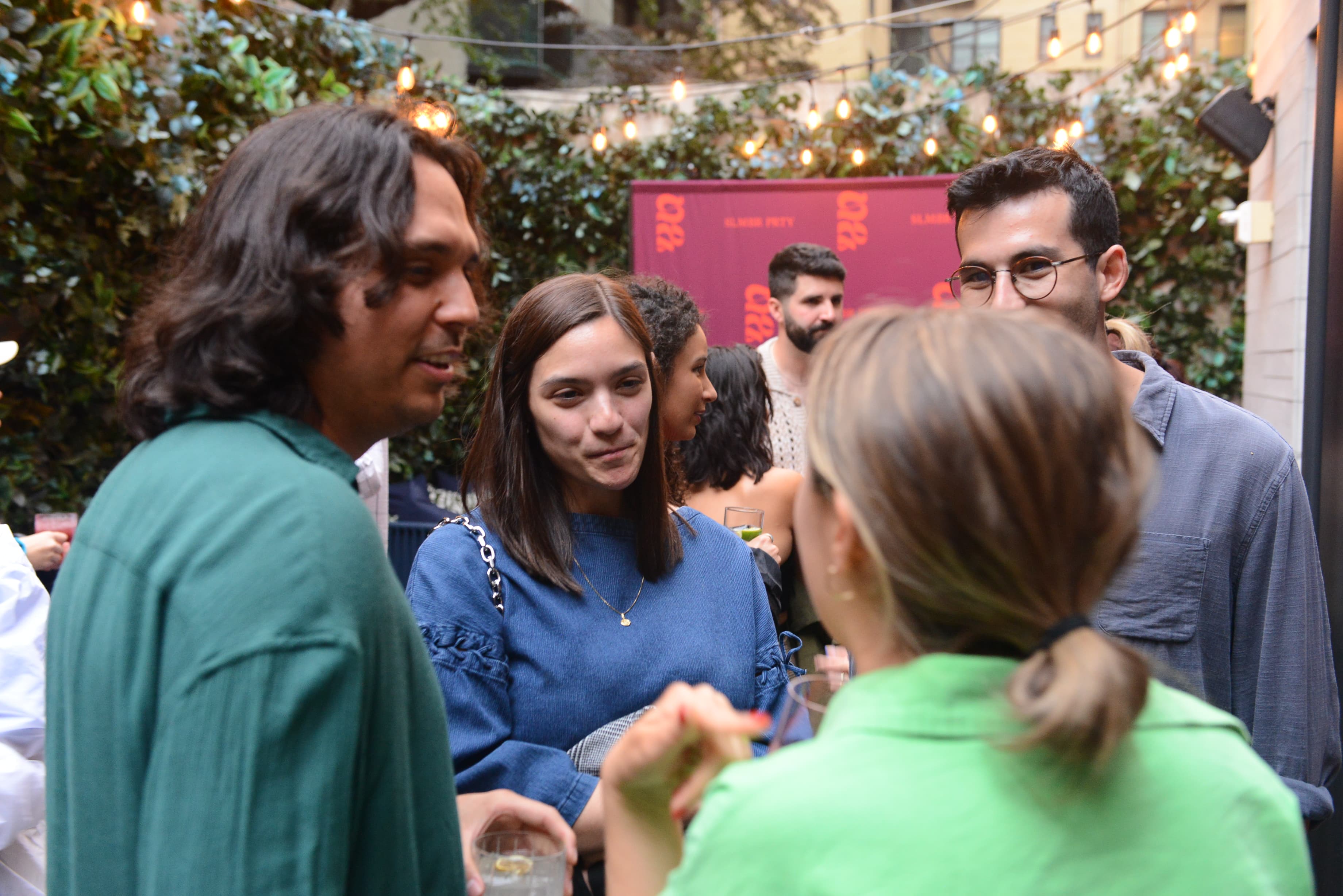 A Genre Shorts Trio
We've been genre-obsessed since our inception and for this event we highlighted three stellar shorts from Nyala Moon, Joanna Tsanis, and Annalise Lockhart who are making exciting new work in a variety of genres. The screening was followed by a filmmaker Q&A (moderated by Short of the Week Senior Programmer, Chelsea Lupkin) and a happy hour - all of which was graciously hosted by The Press Room at Alamo Drafthouse.
This event was programmed in partnership with our friends at PANO, a film industry non-profit dedicated to advancing the careers of women, non-binary, and GNC creators in Film, TV & Media.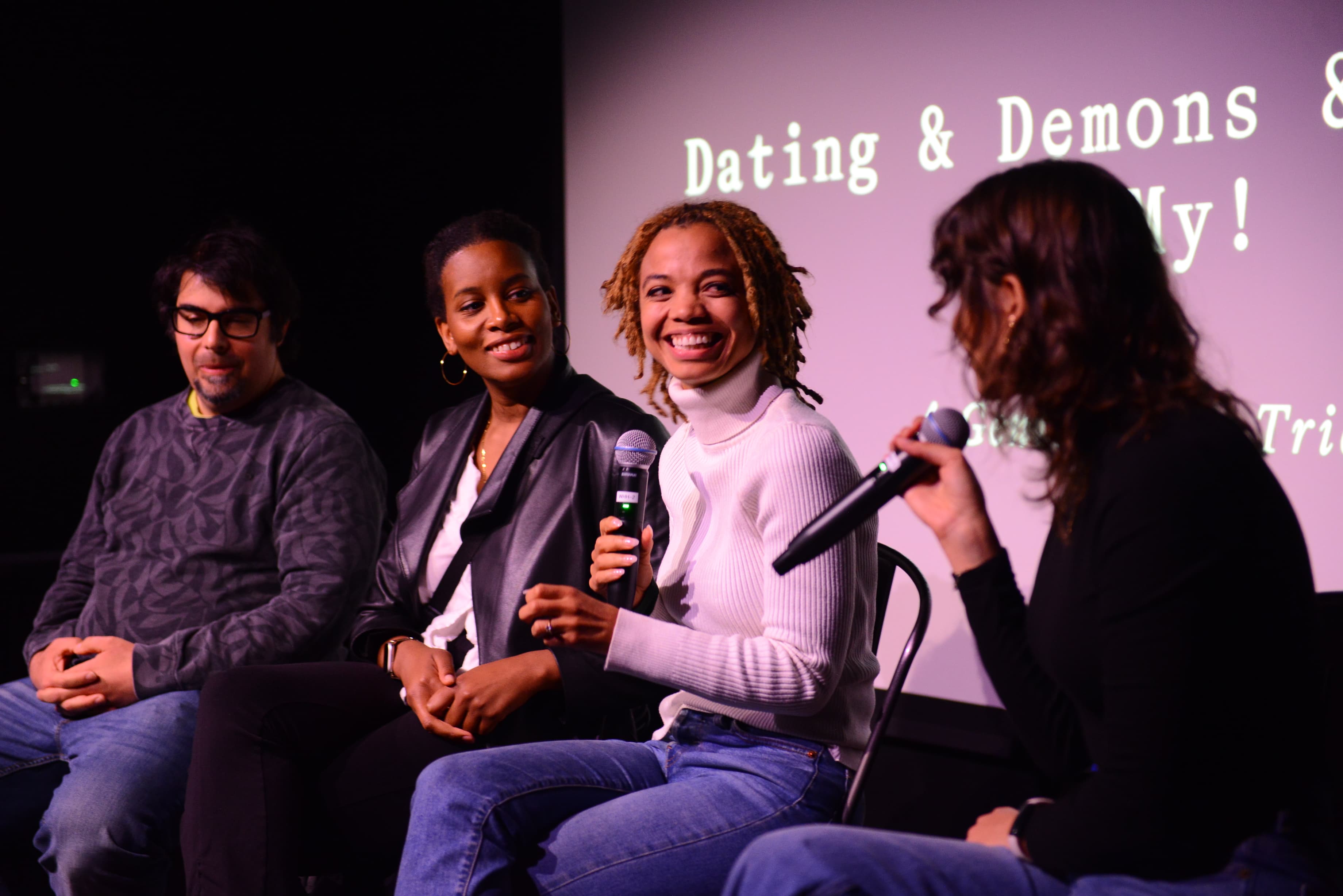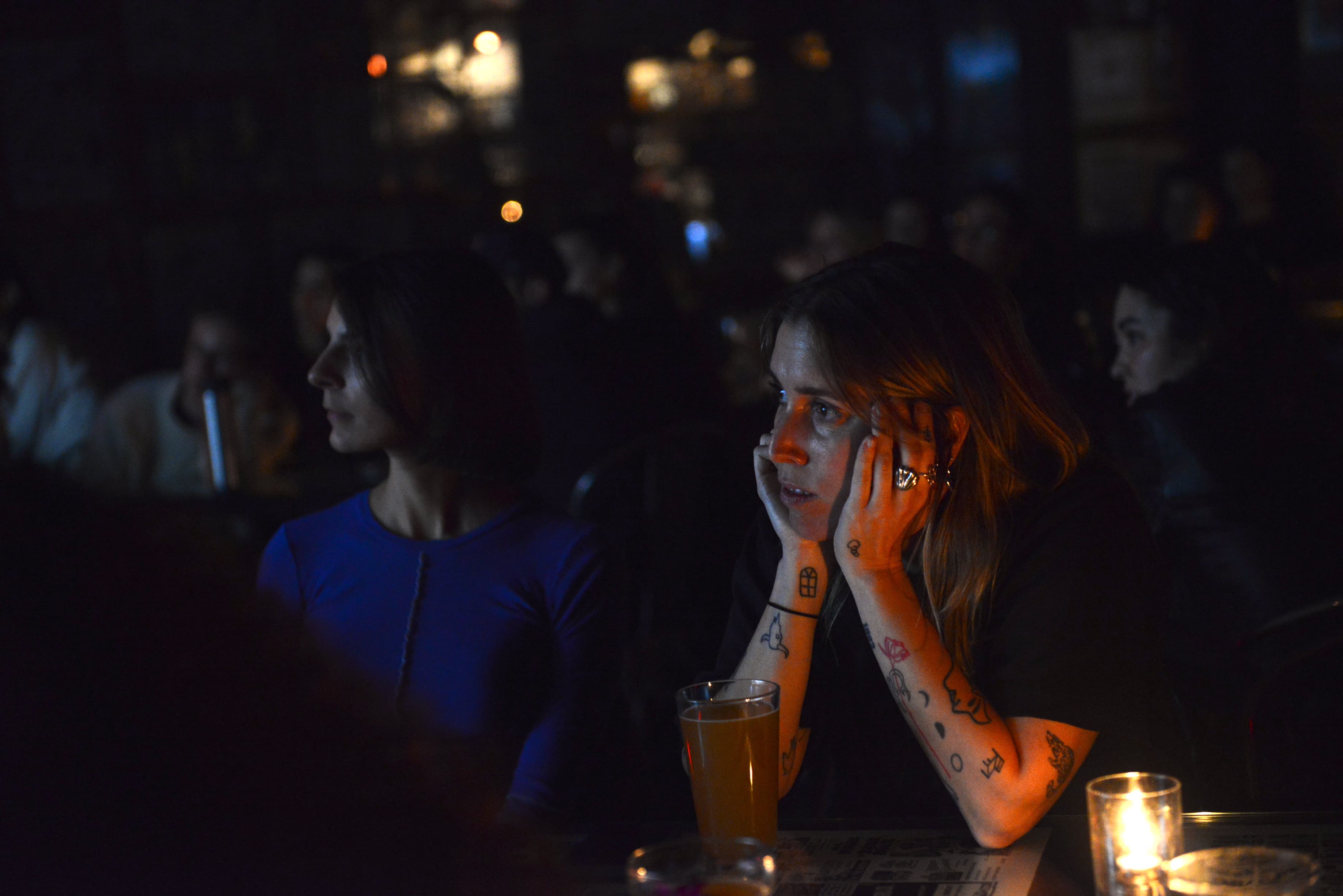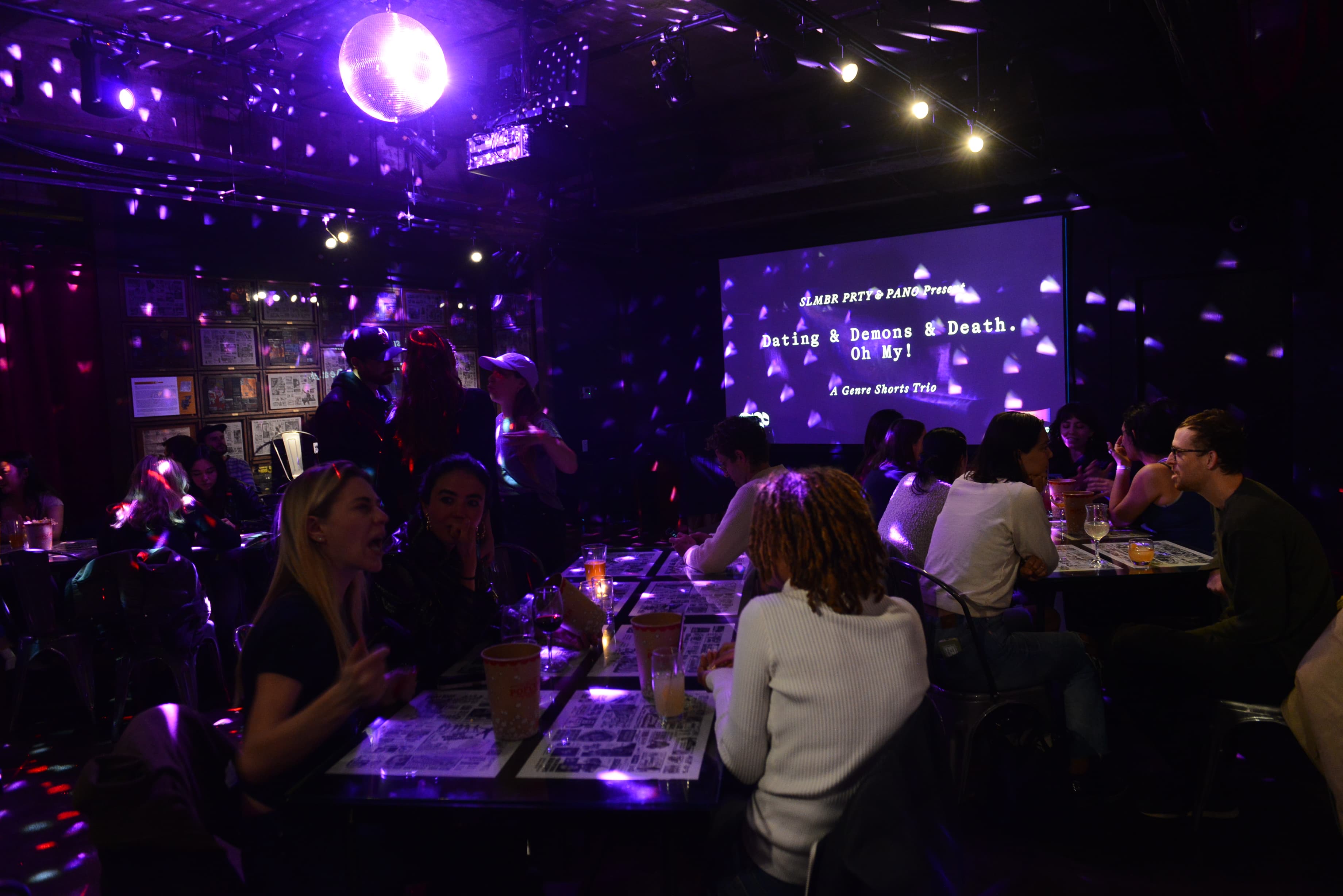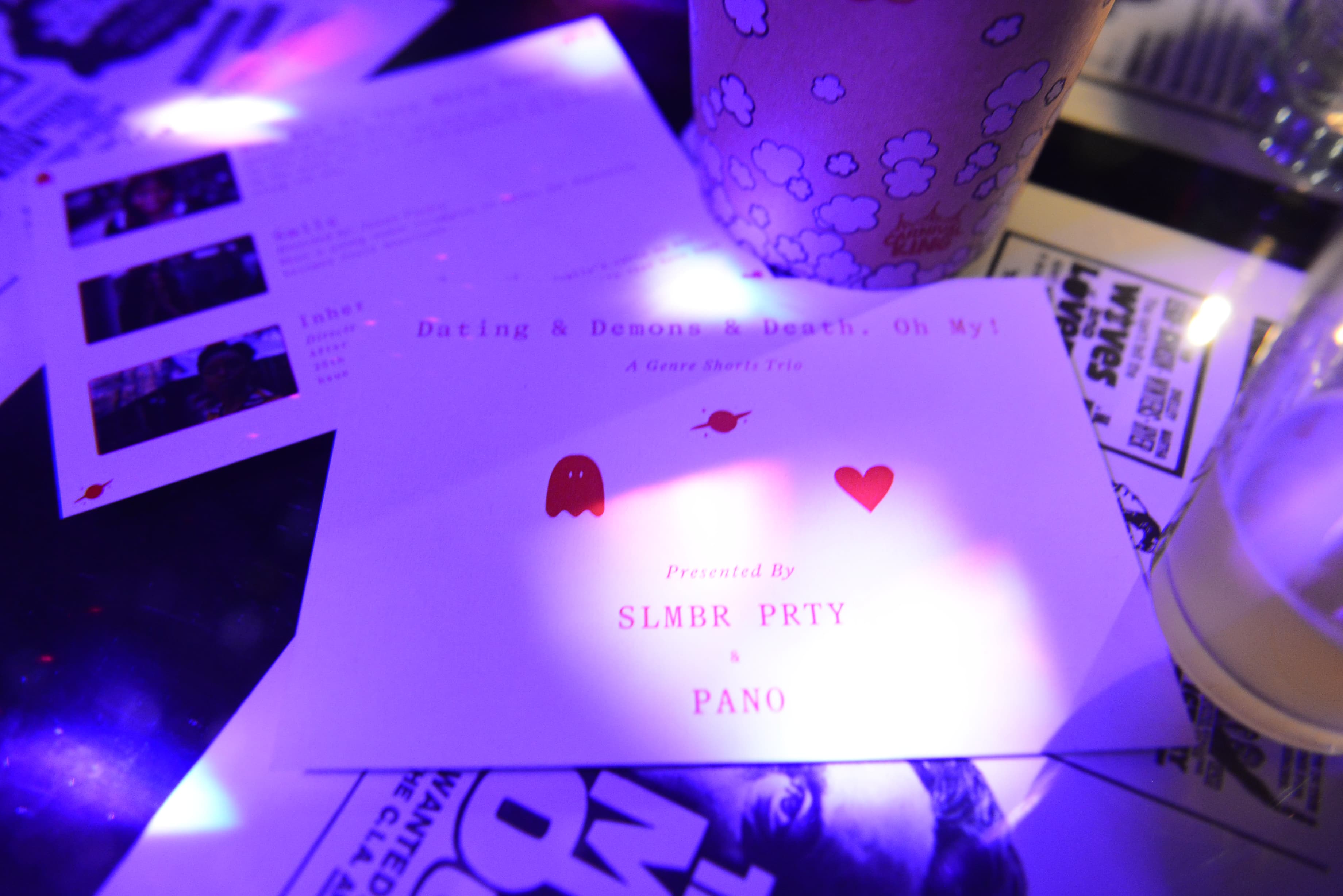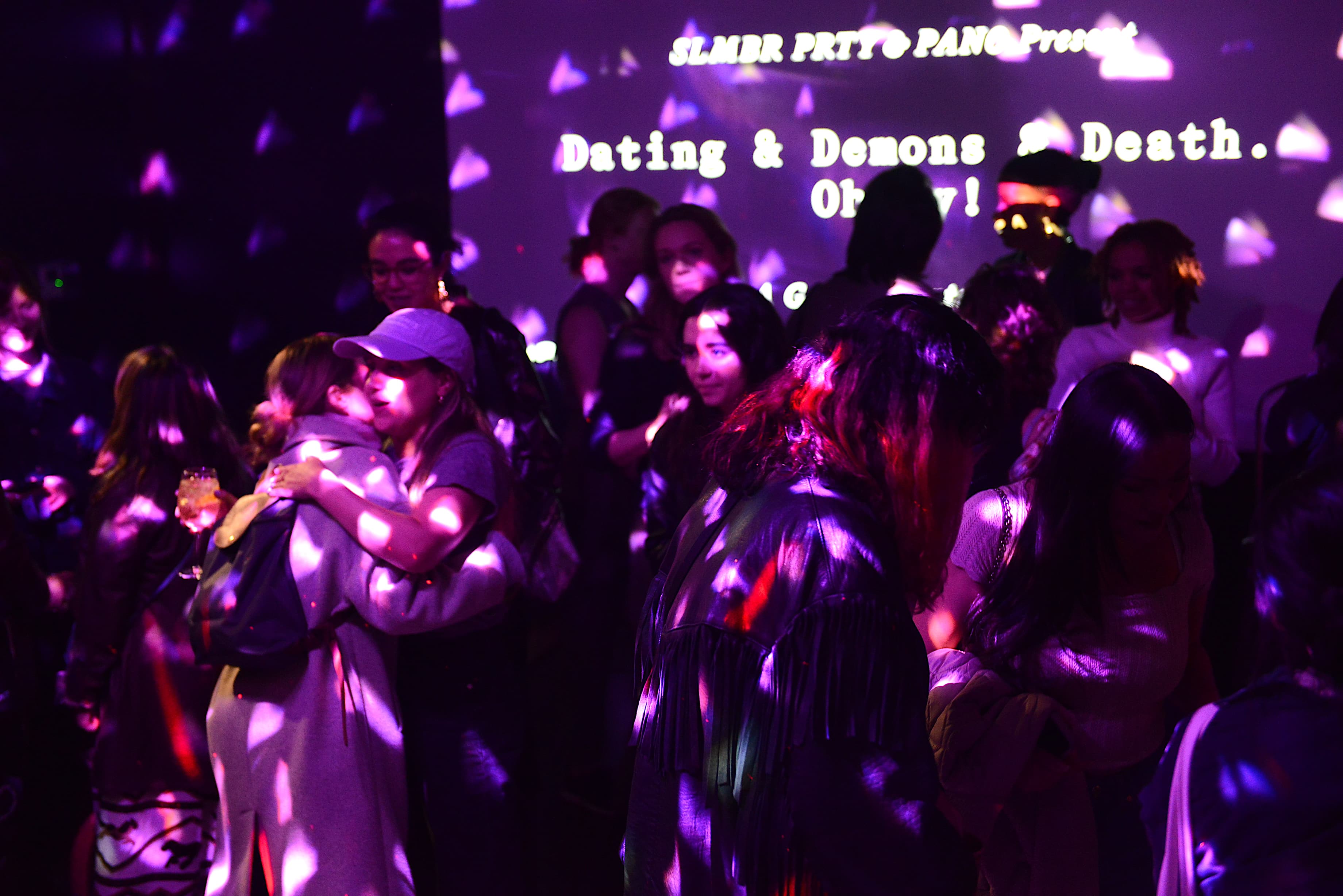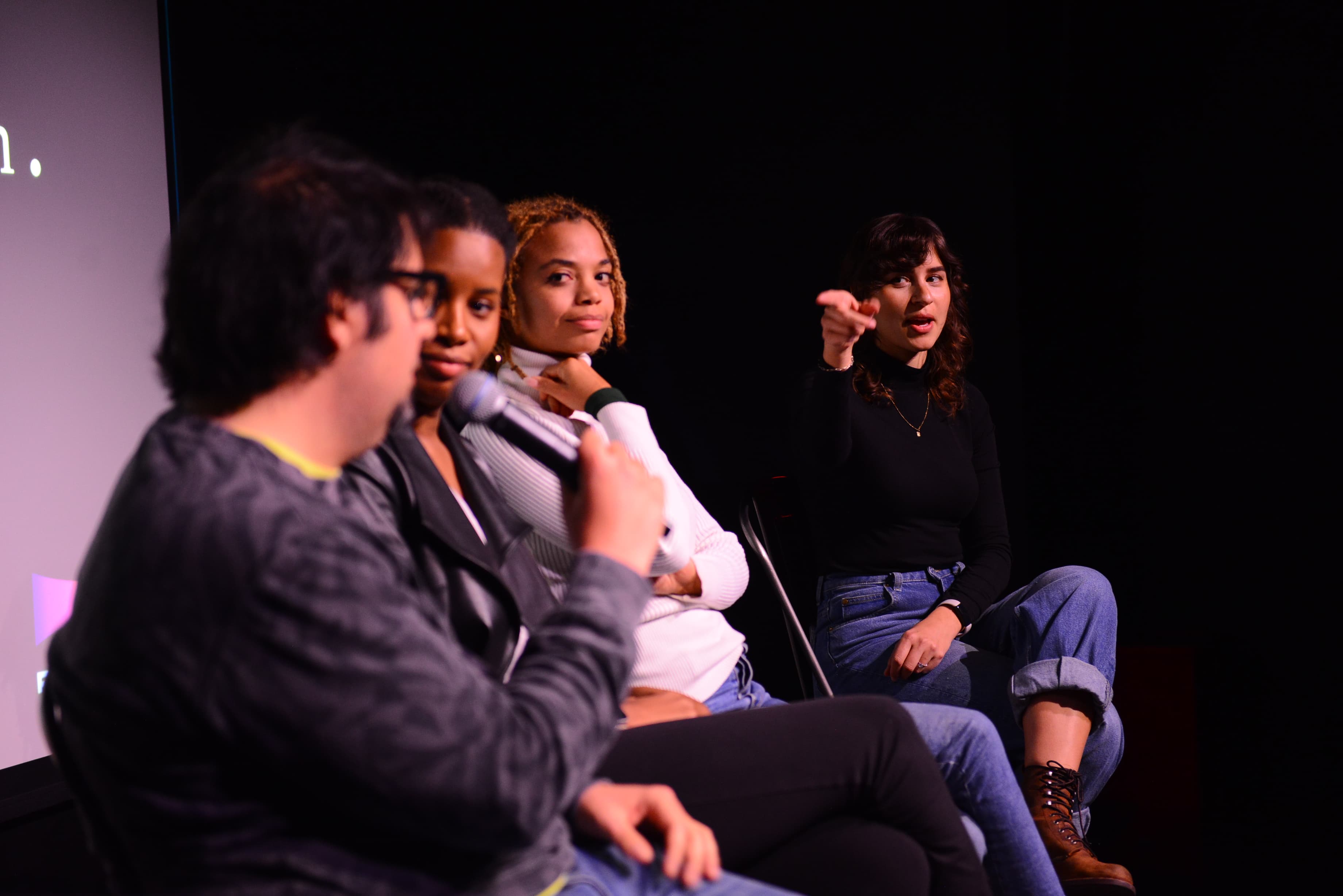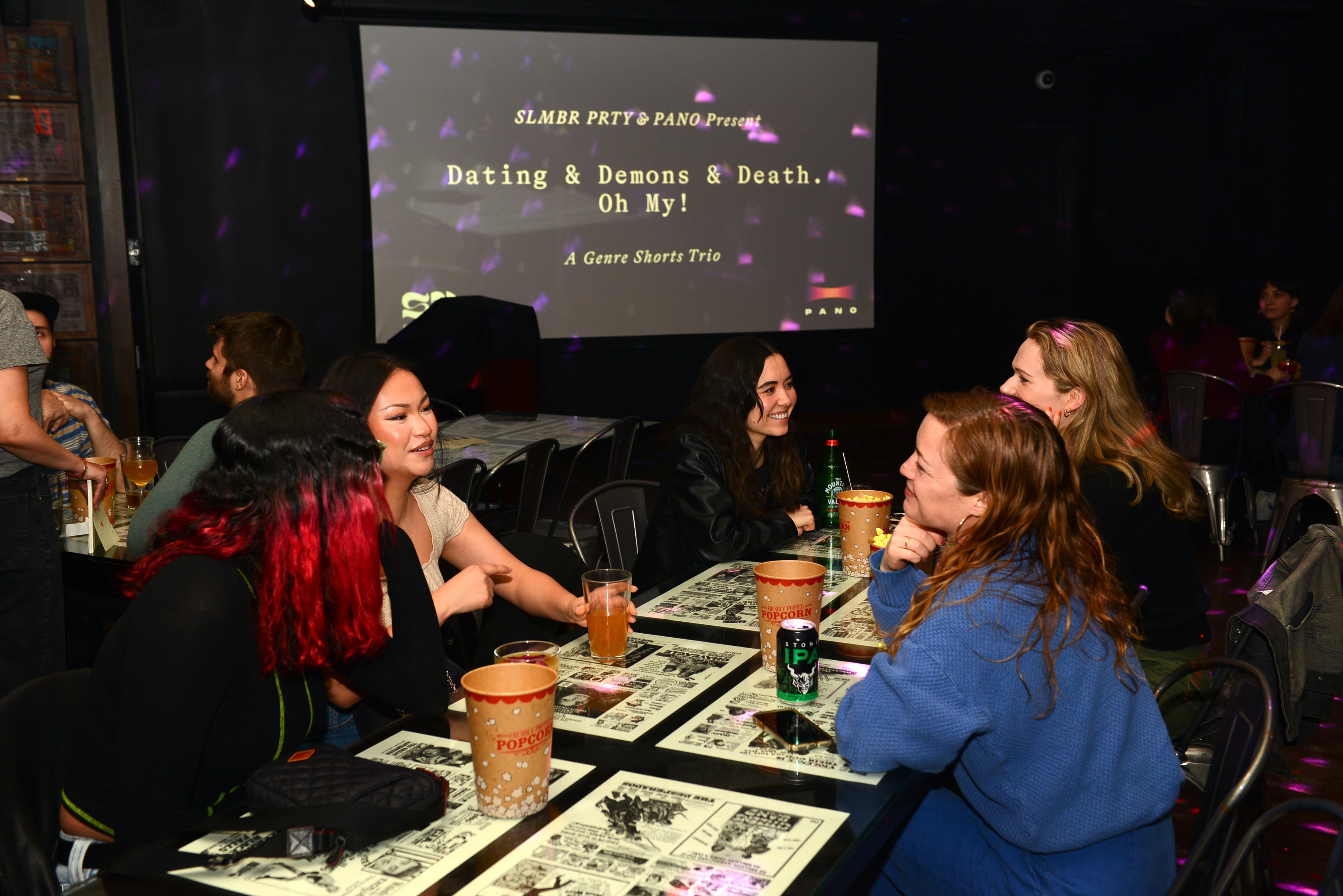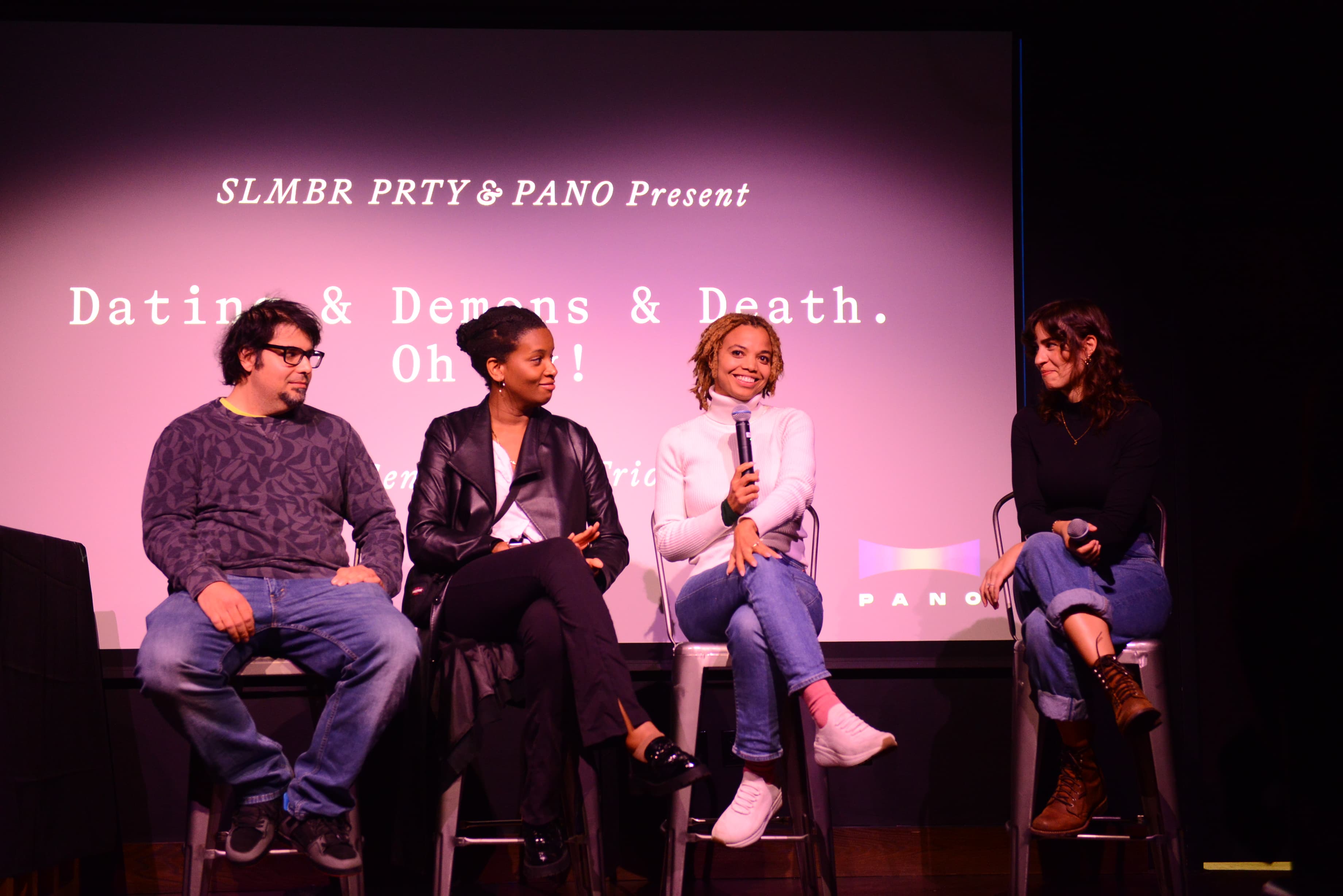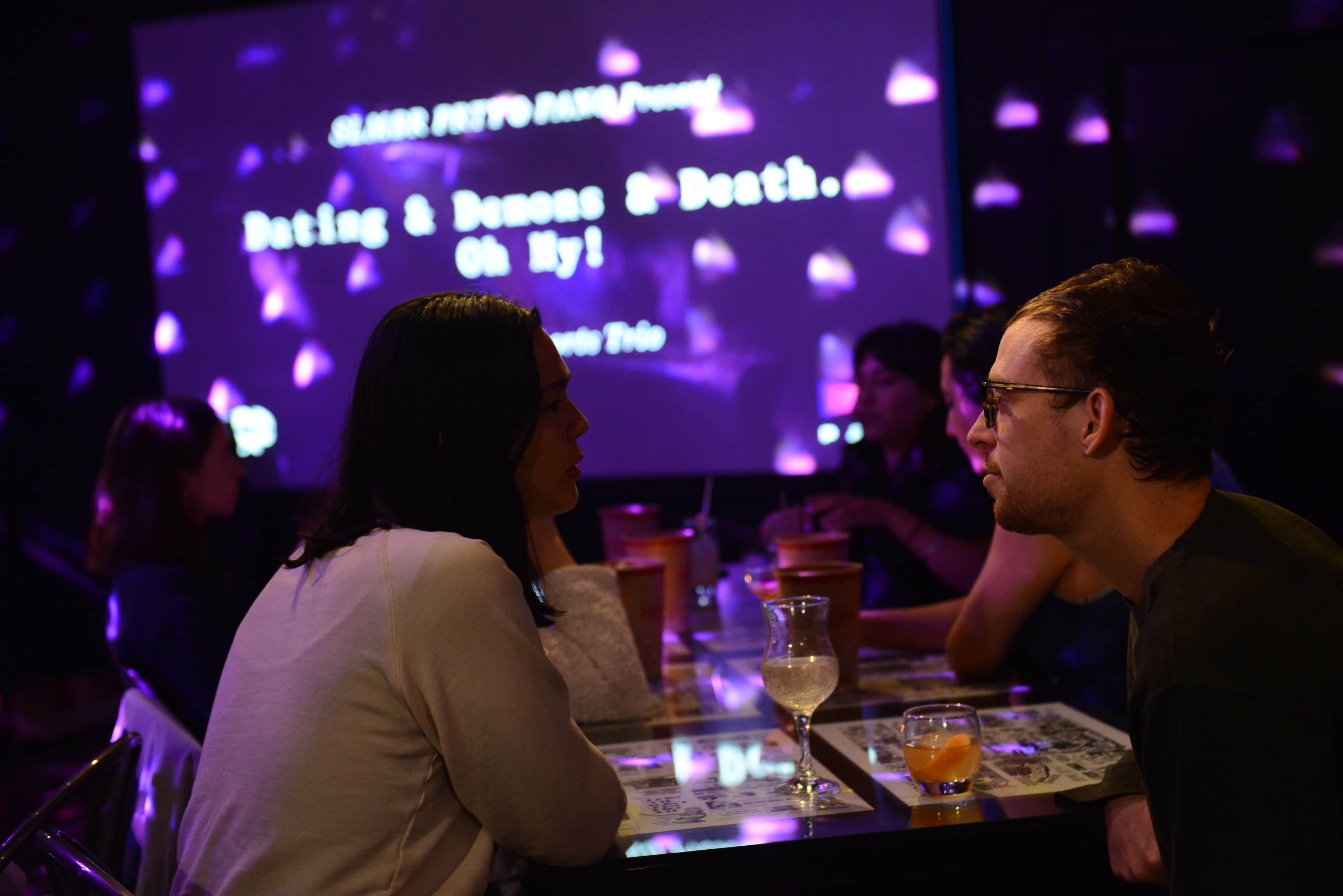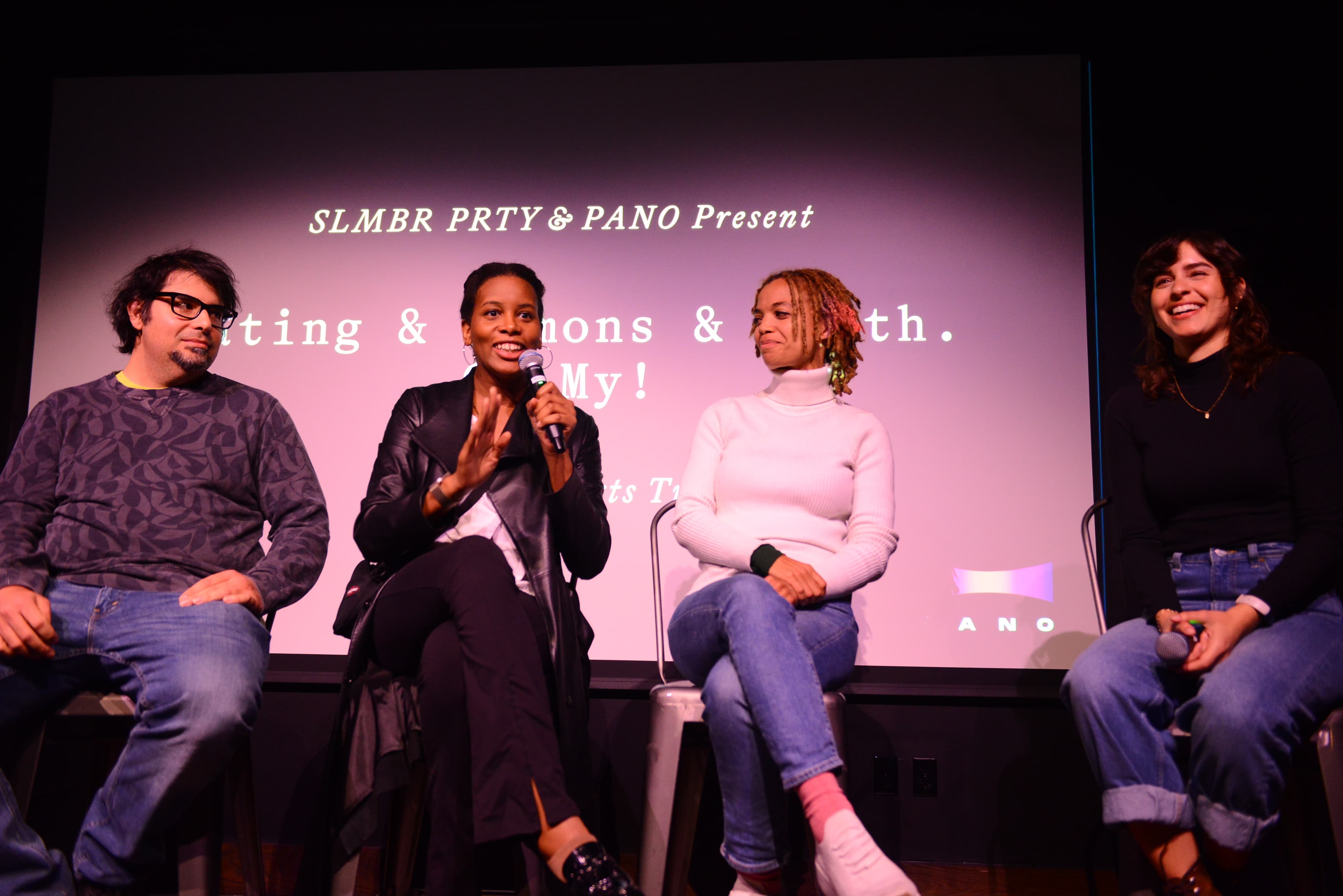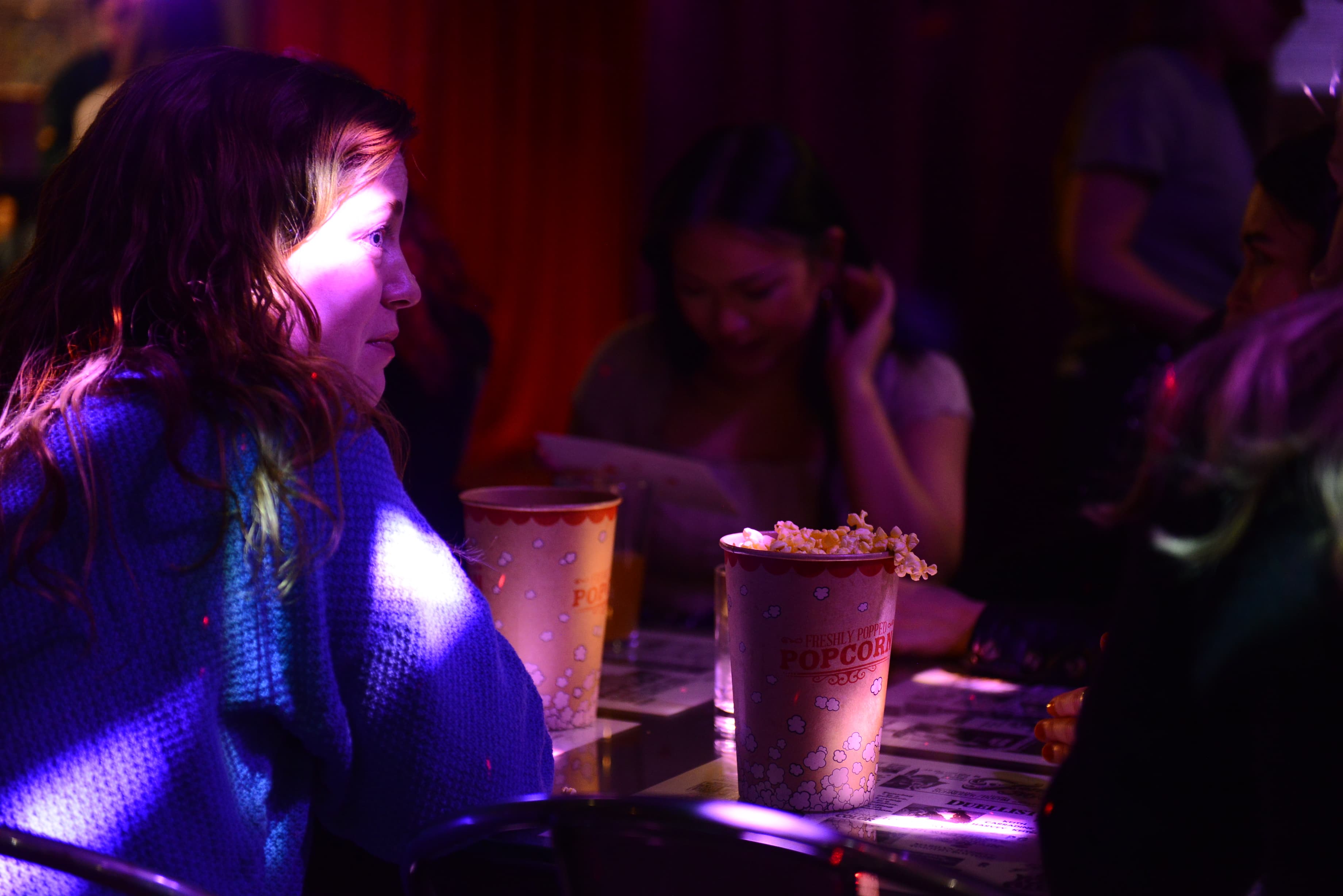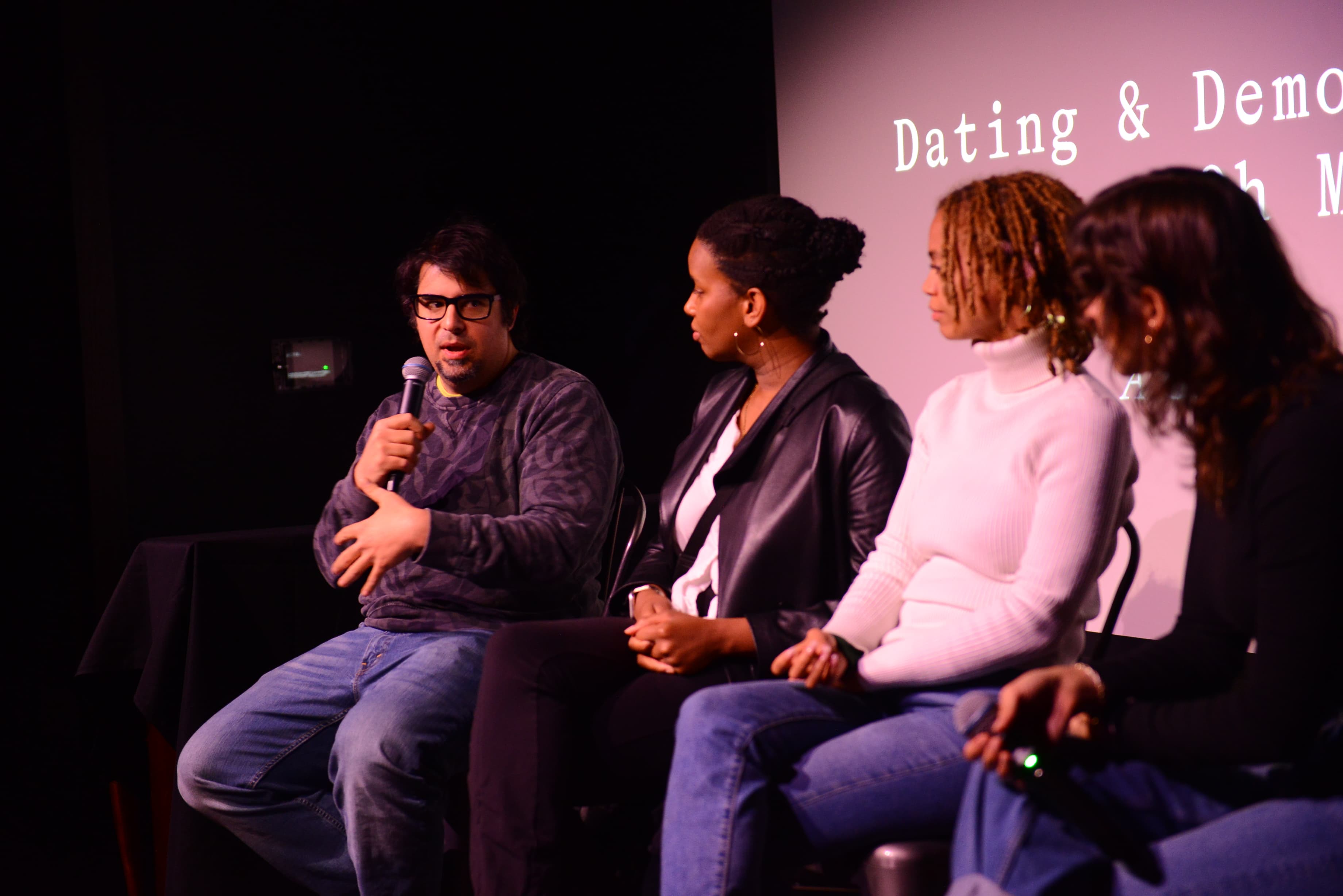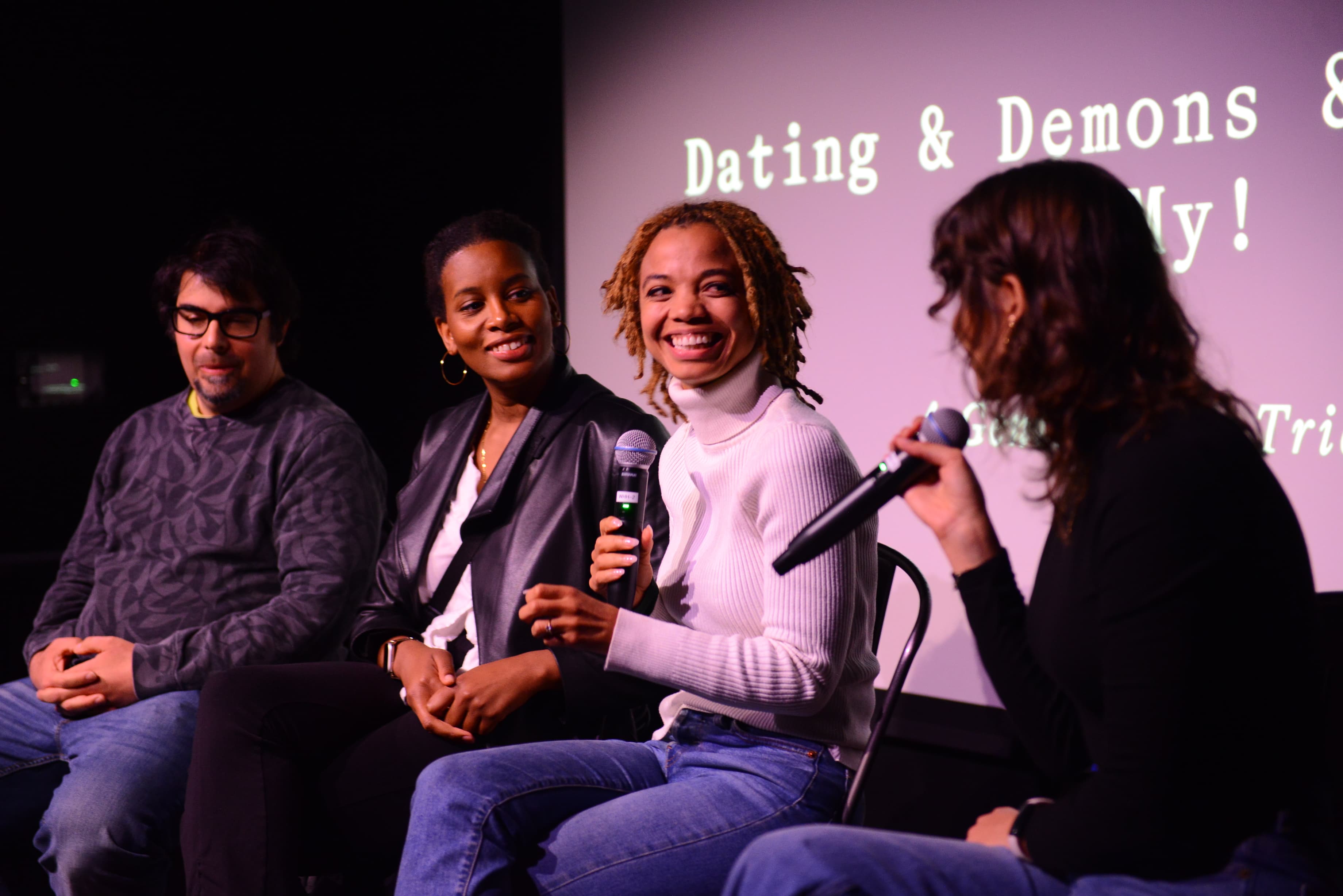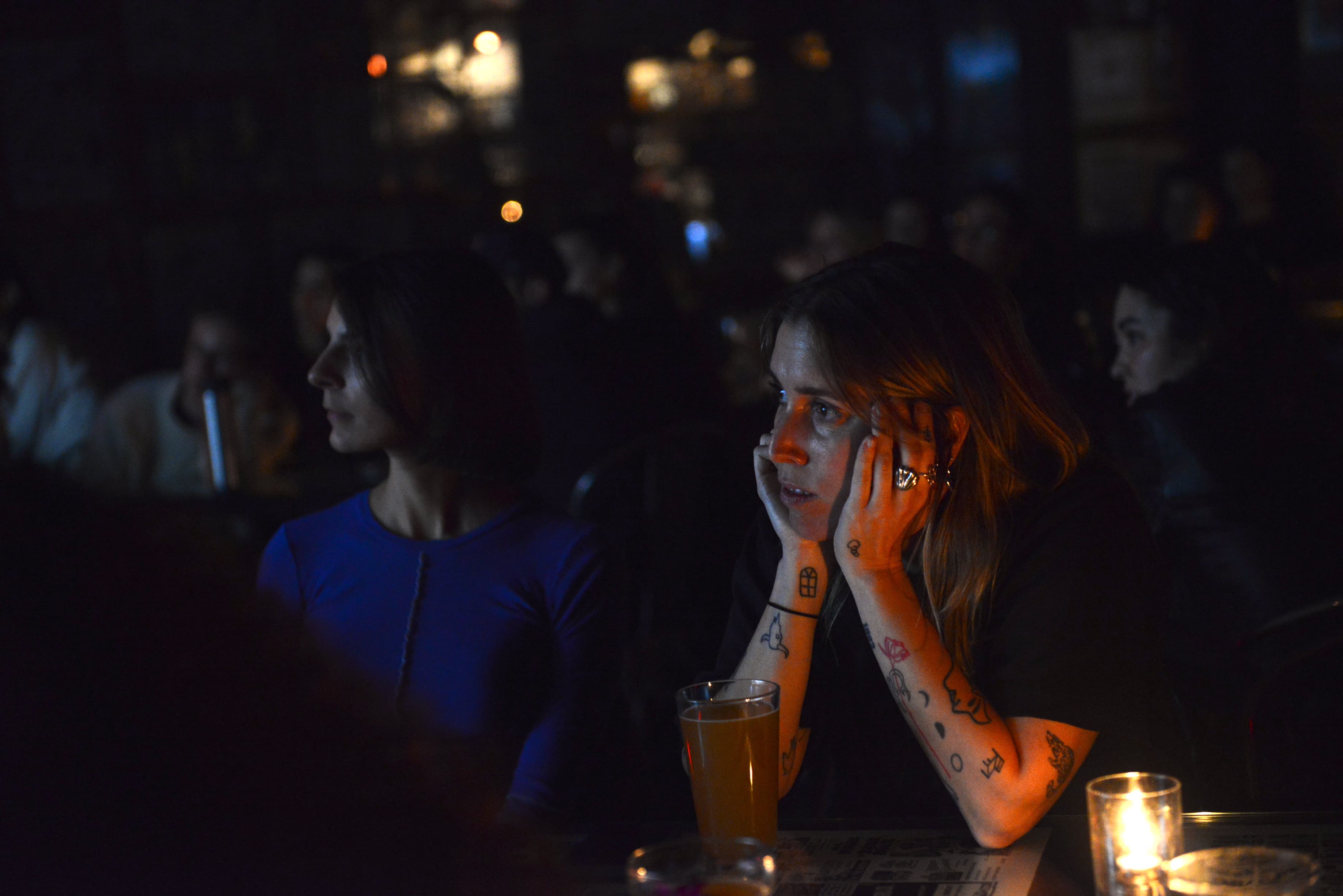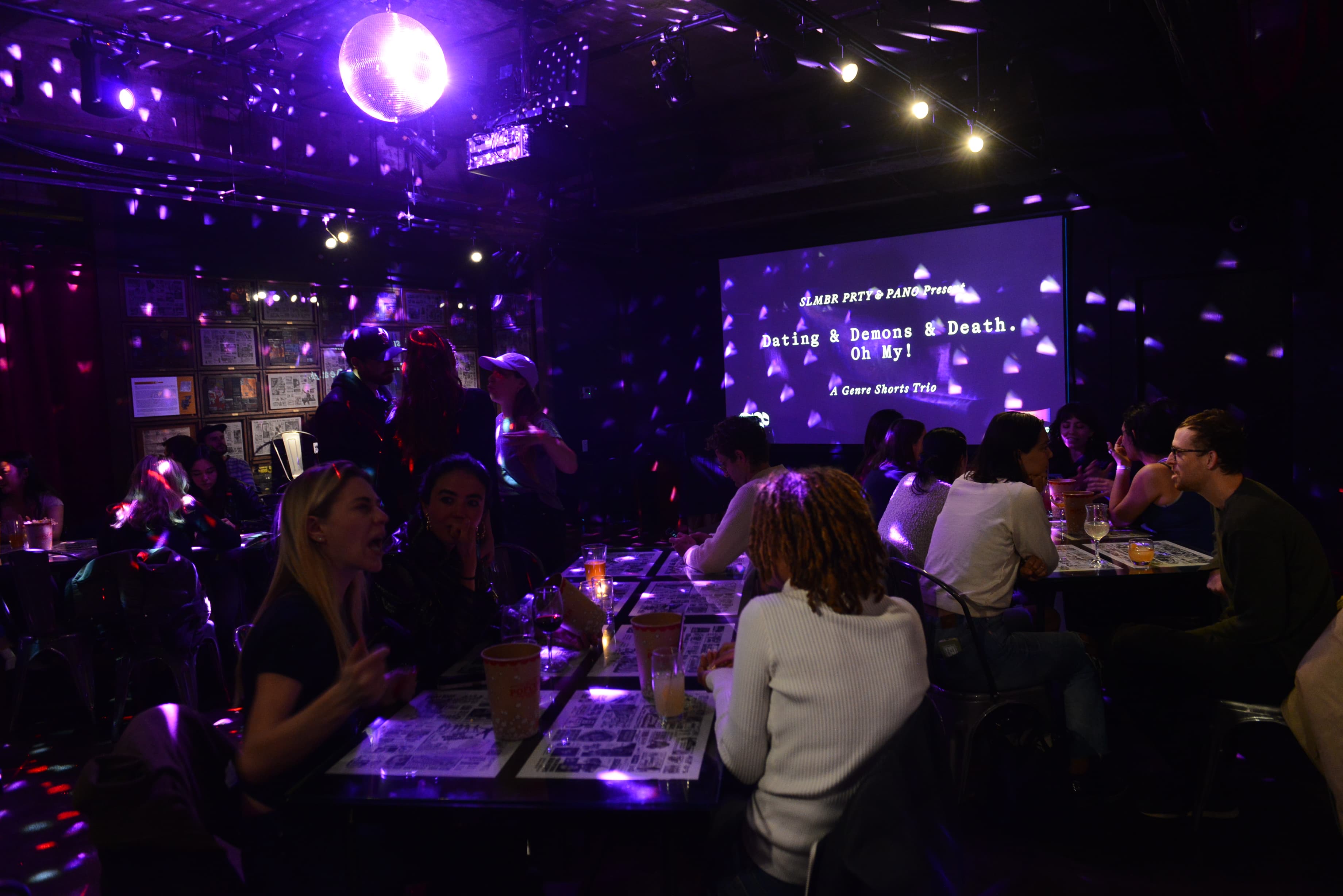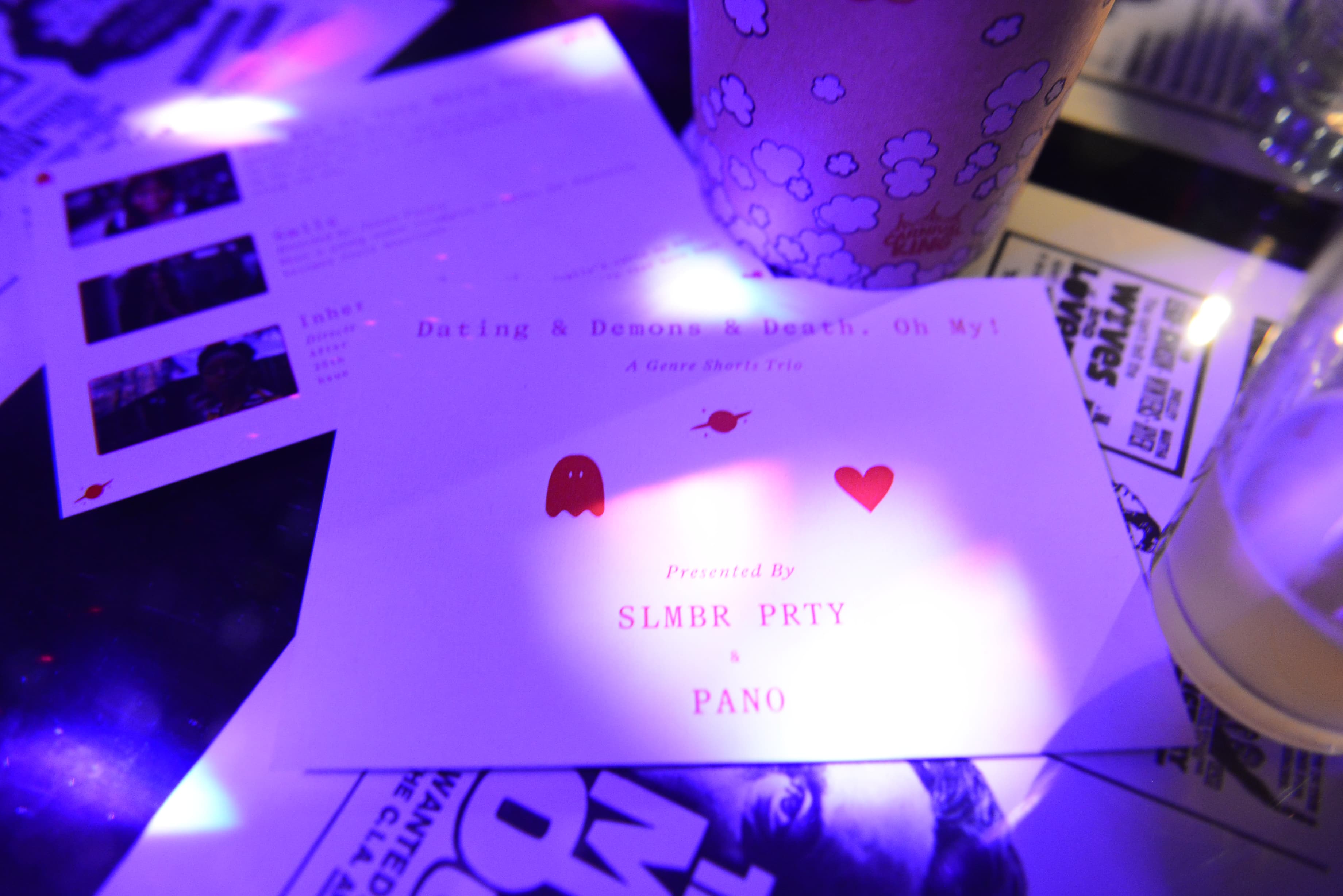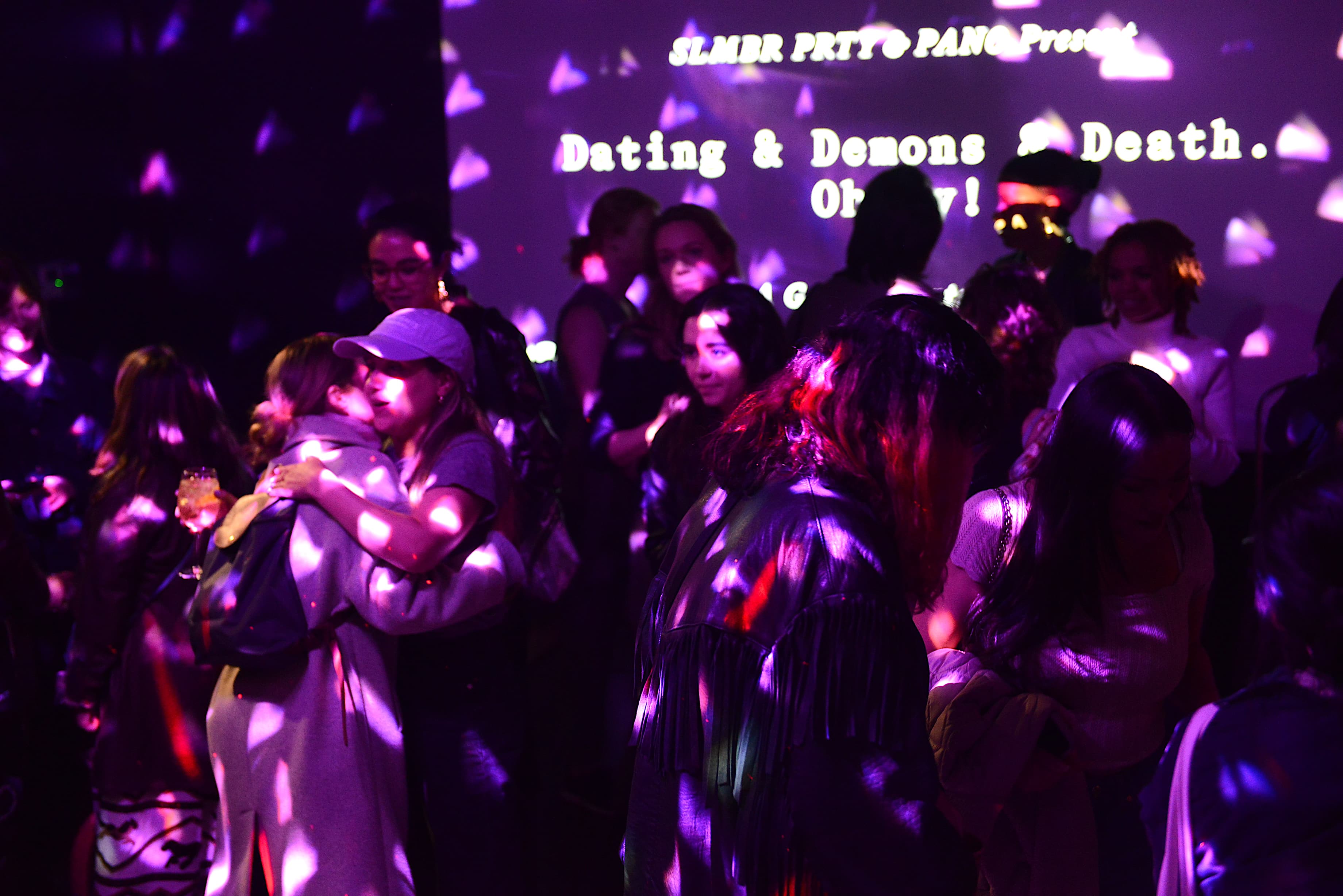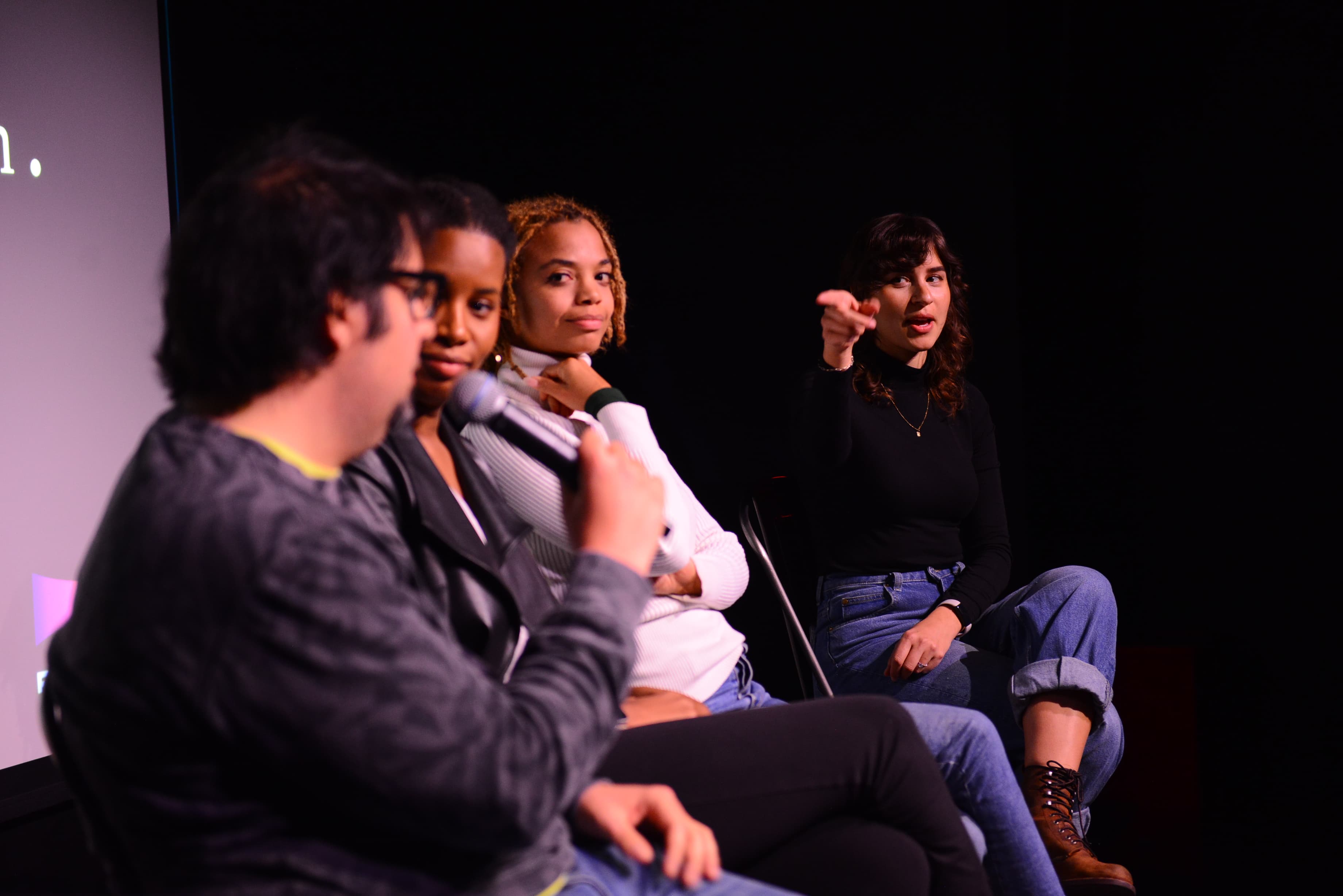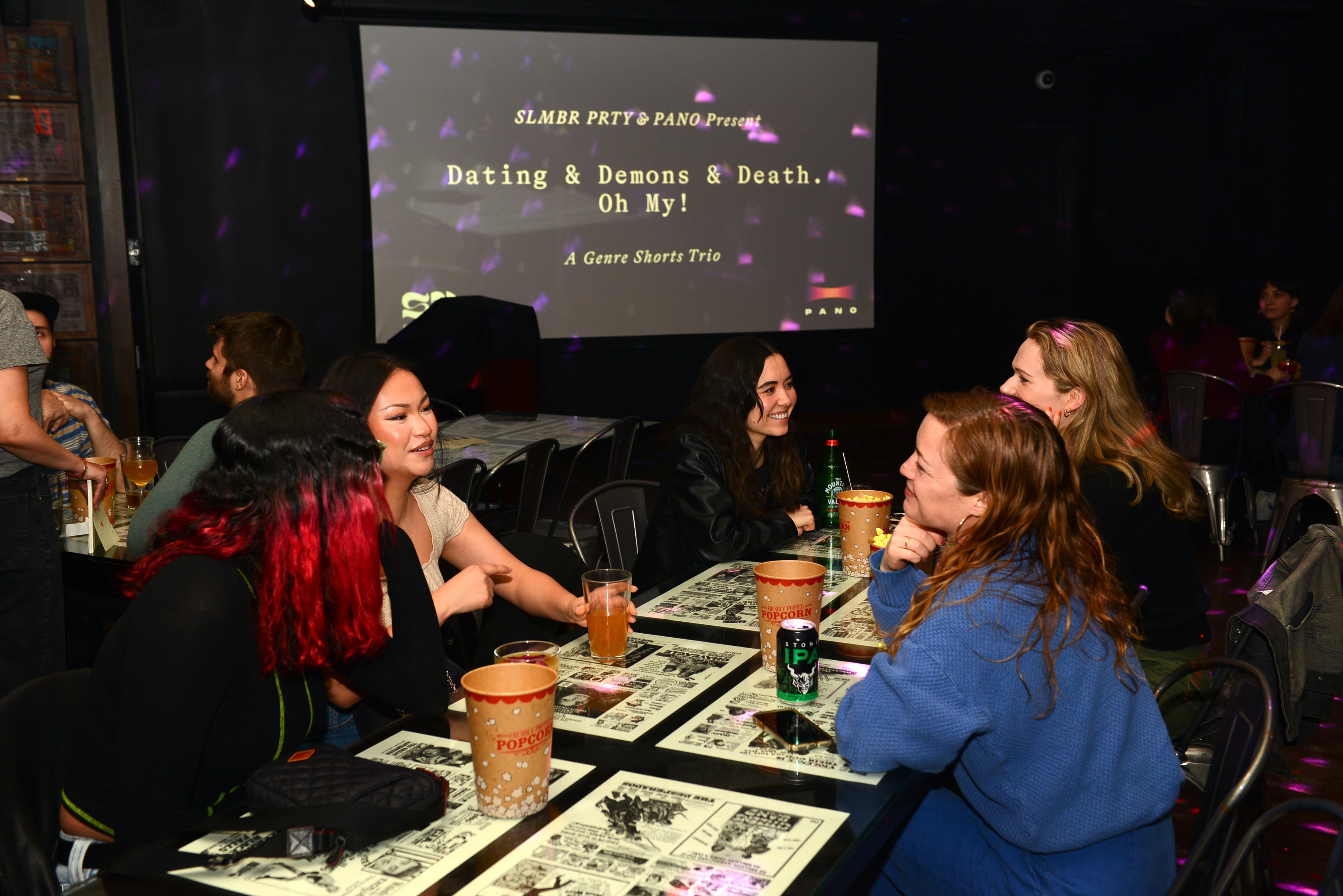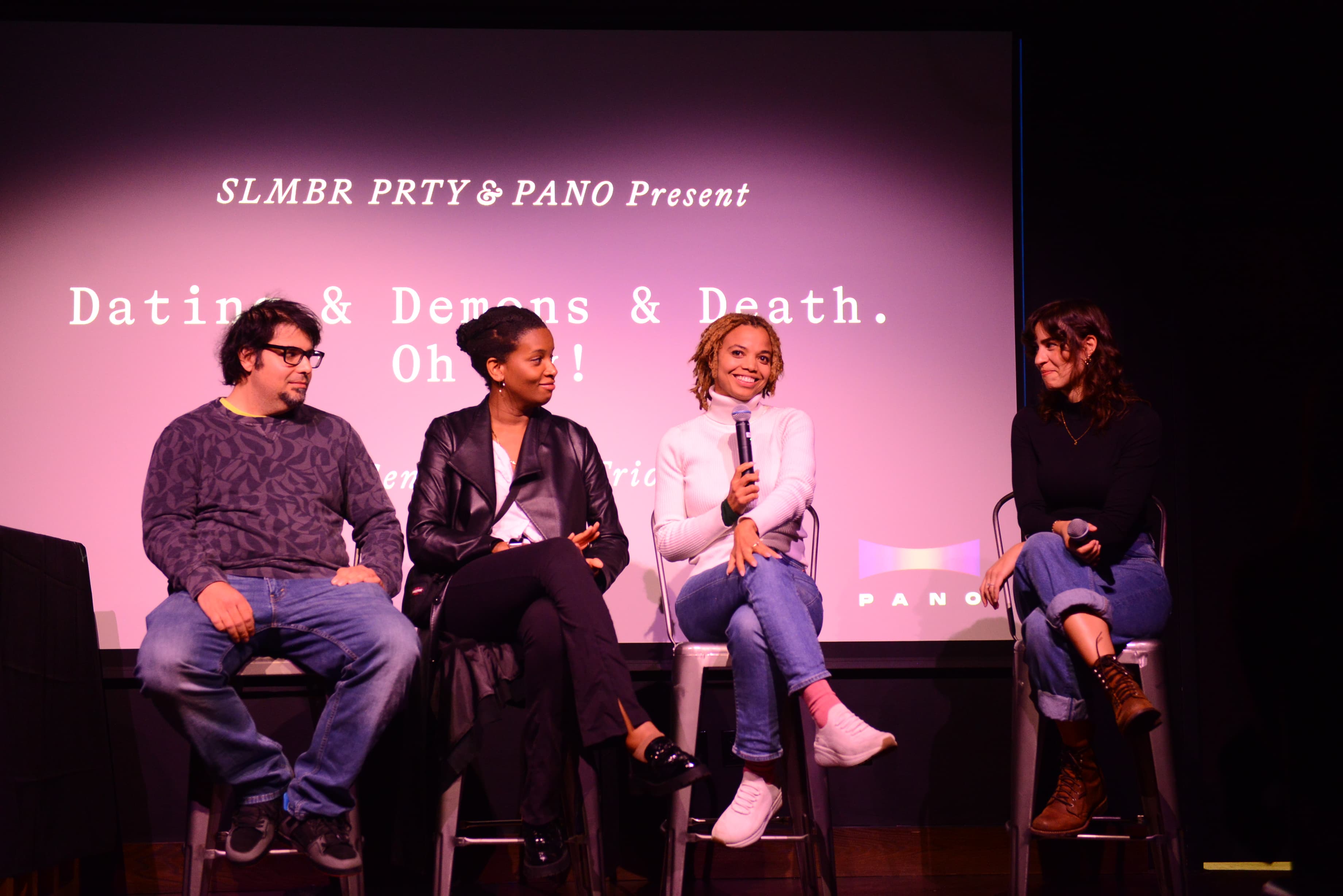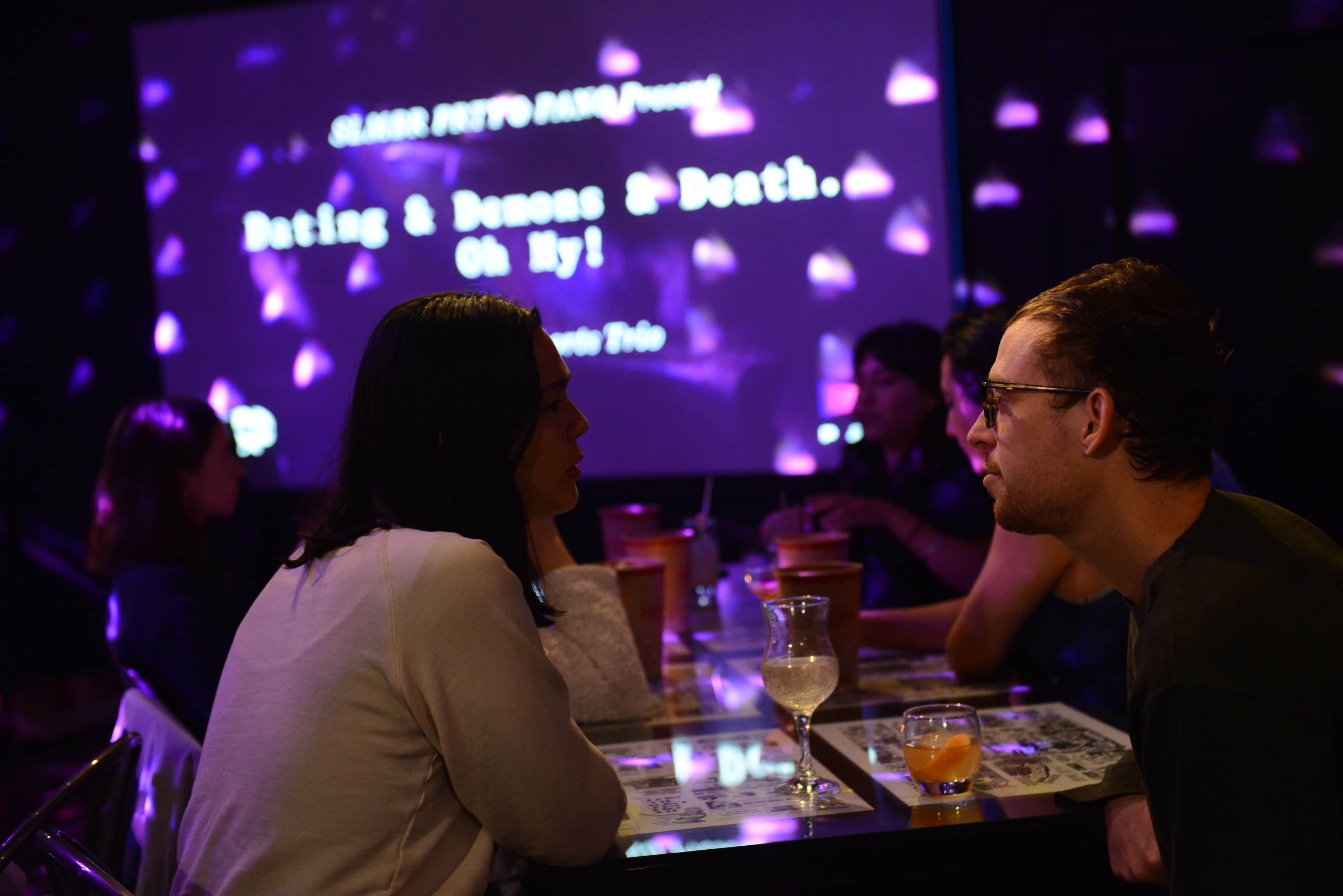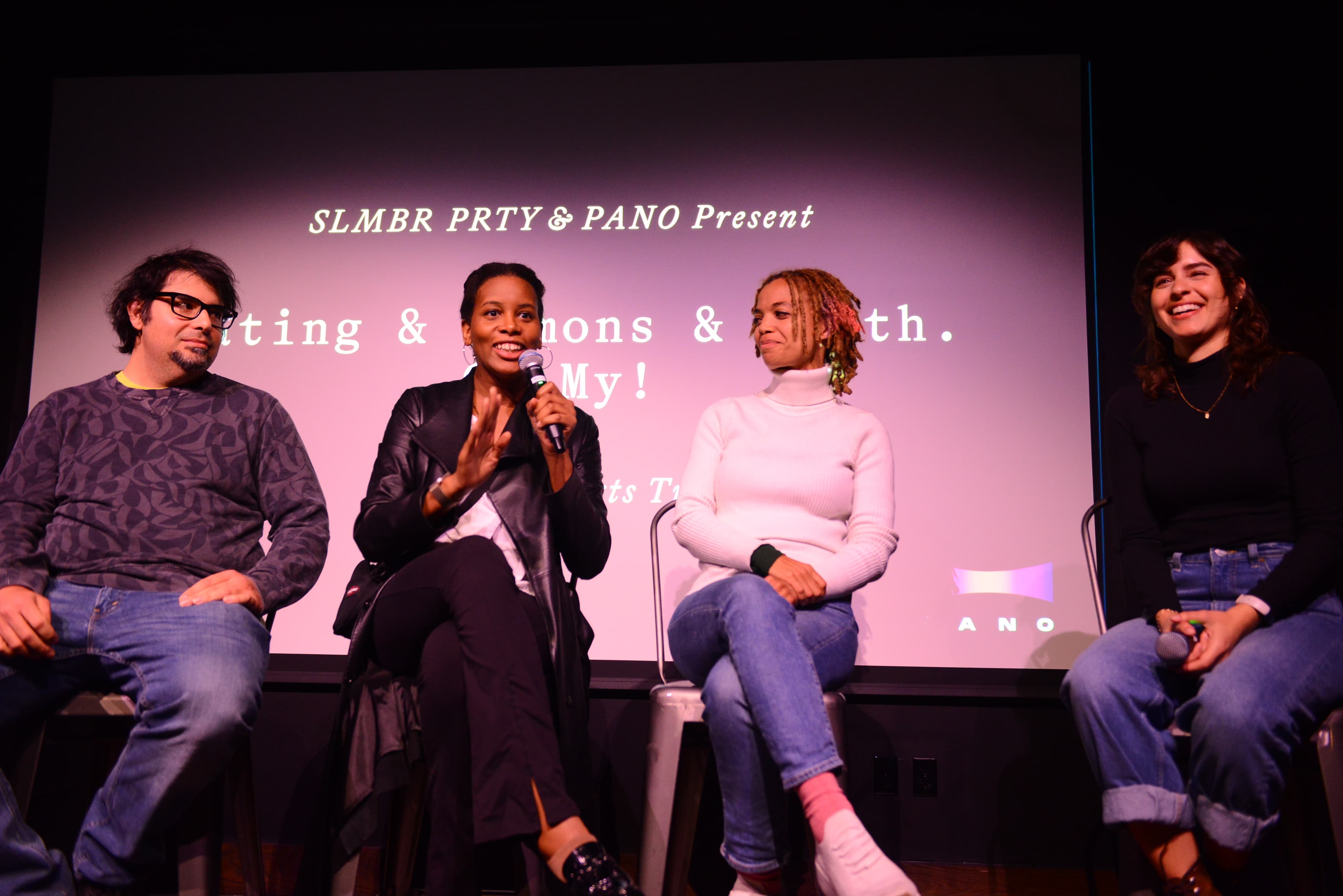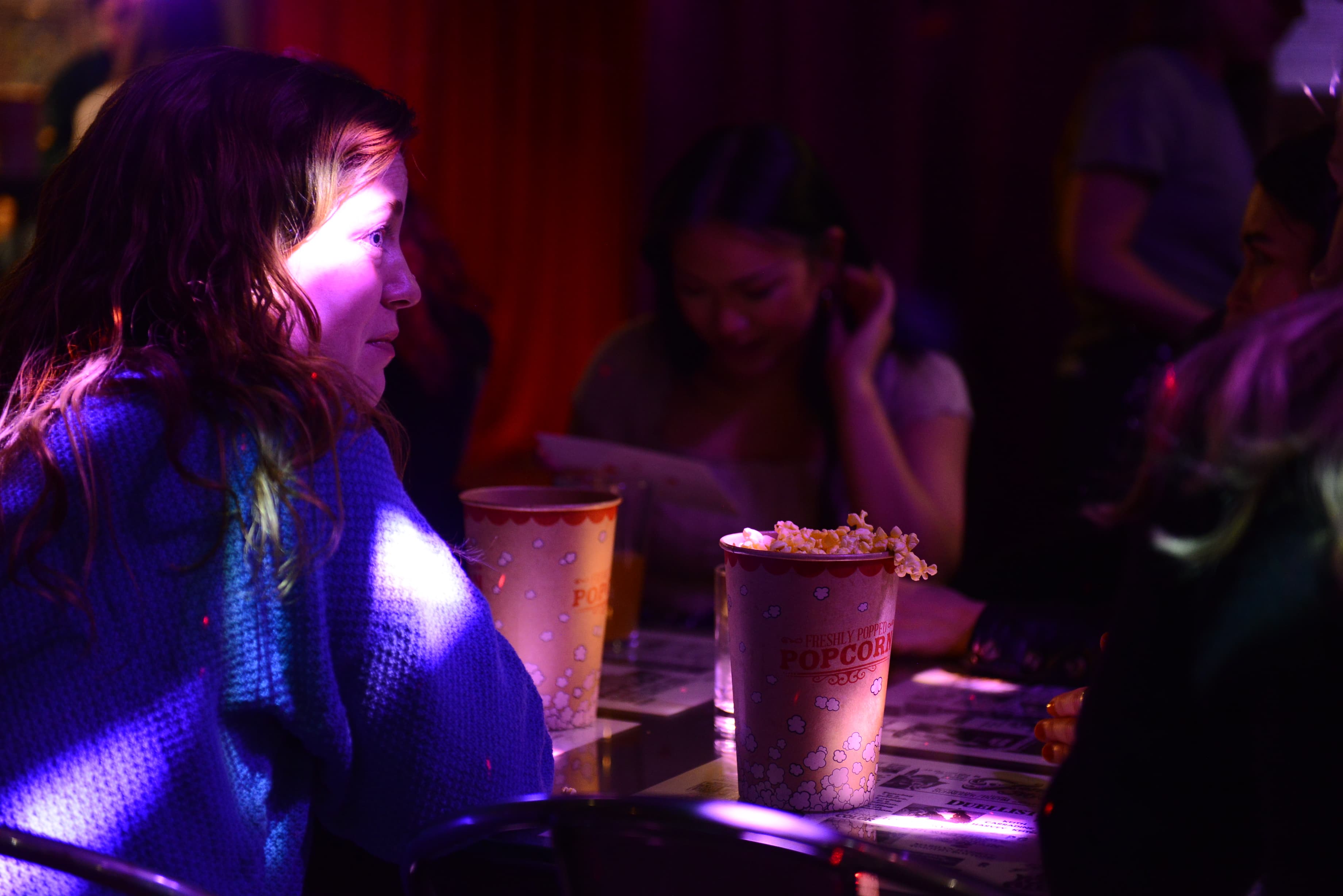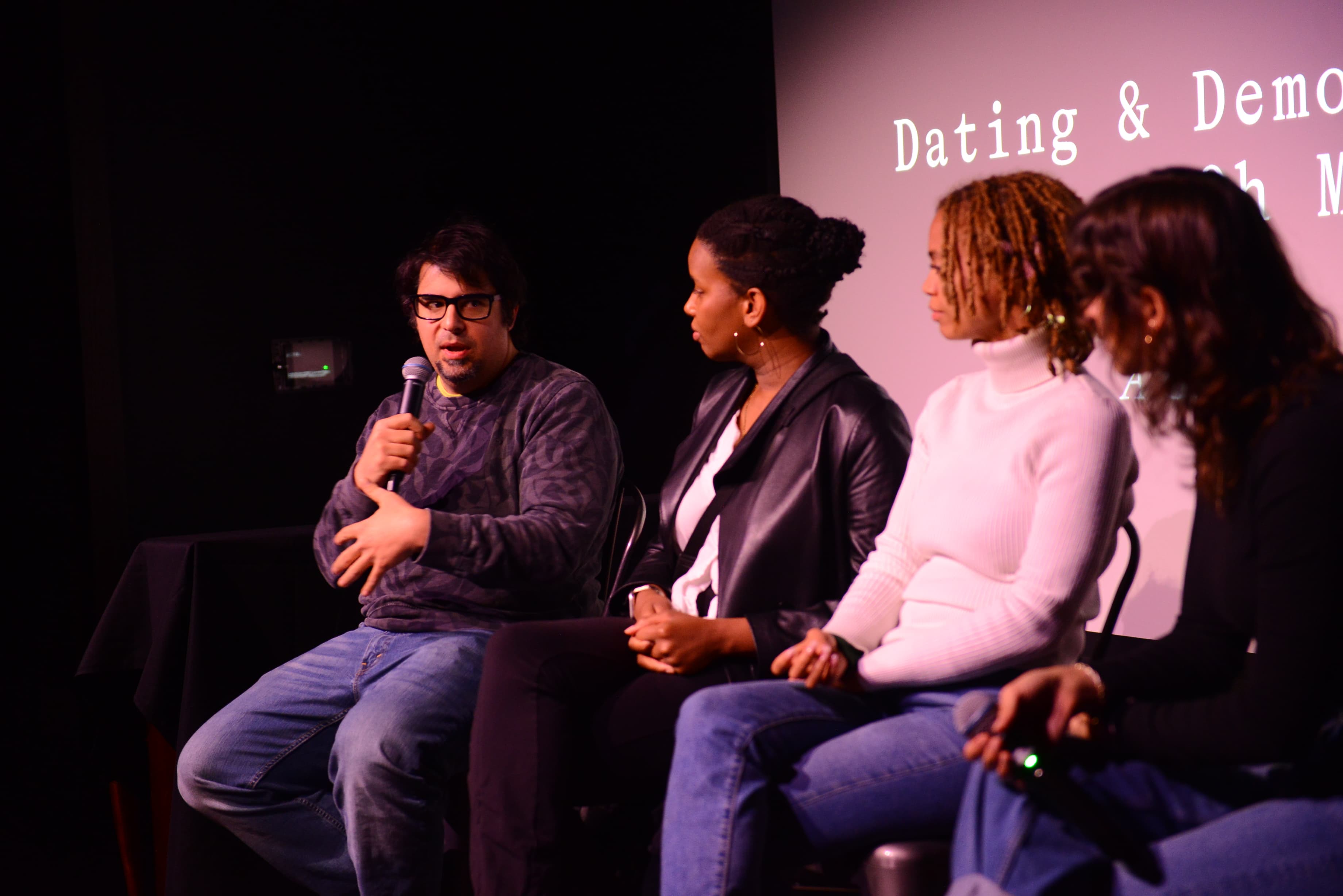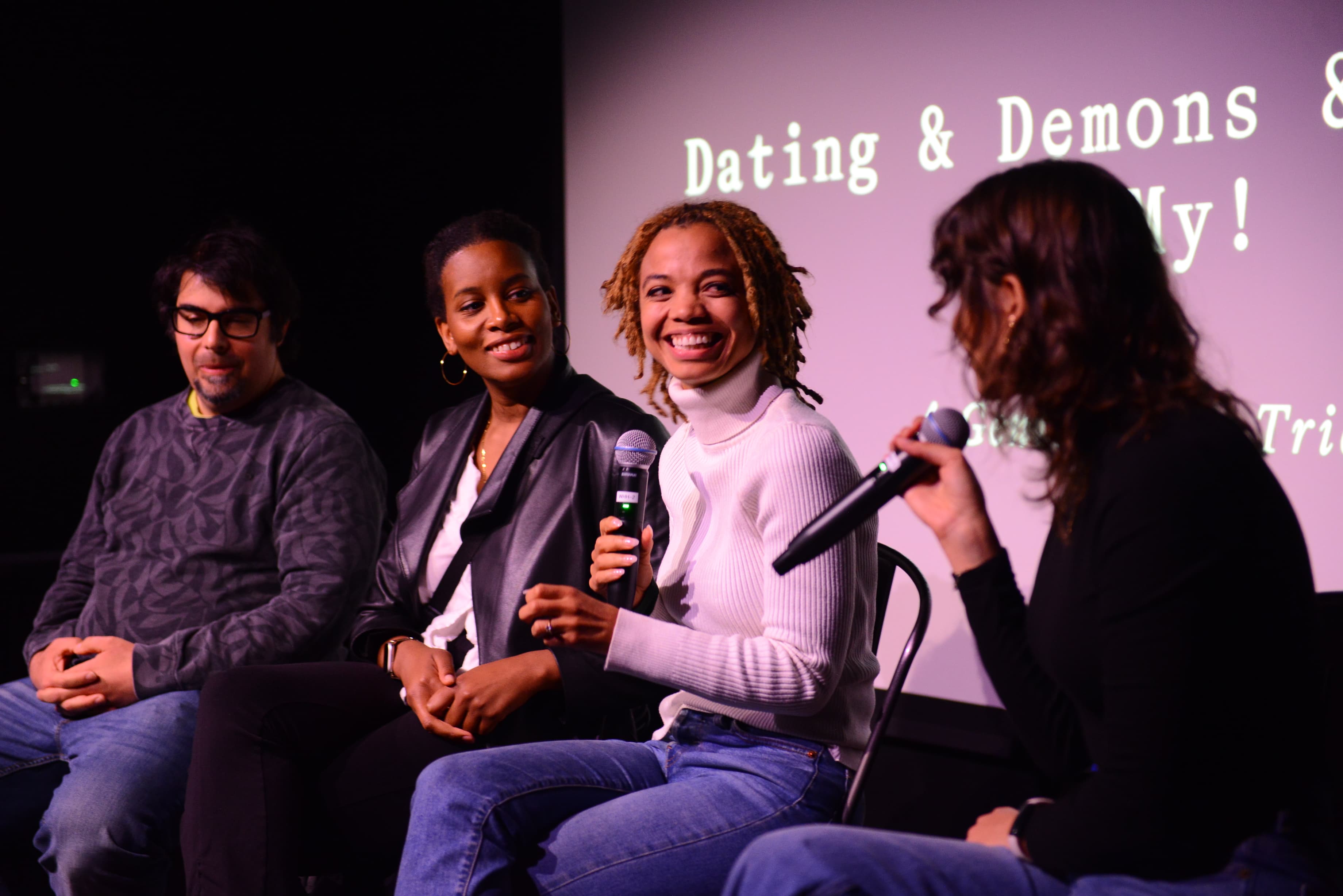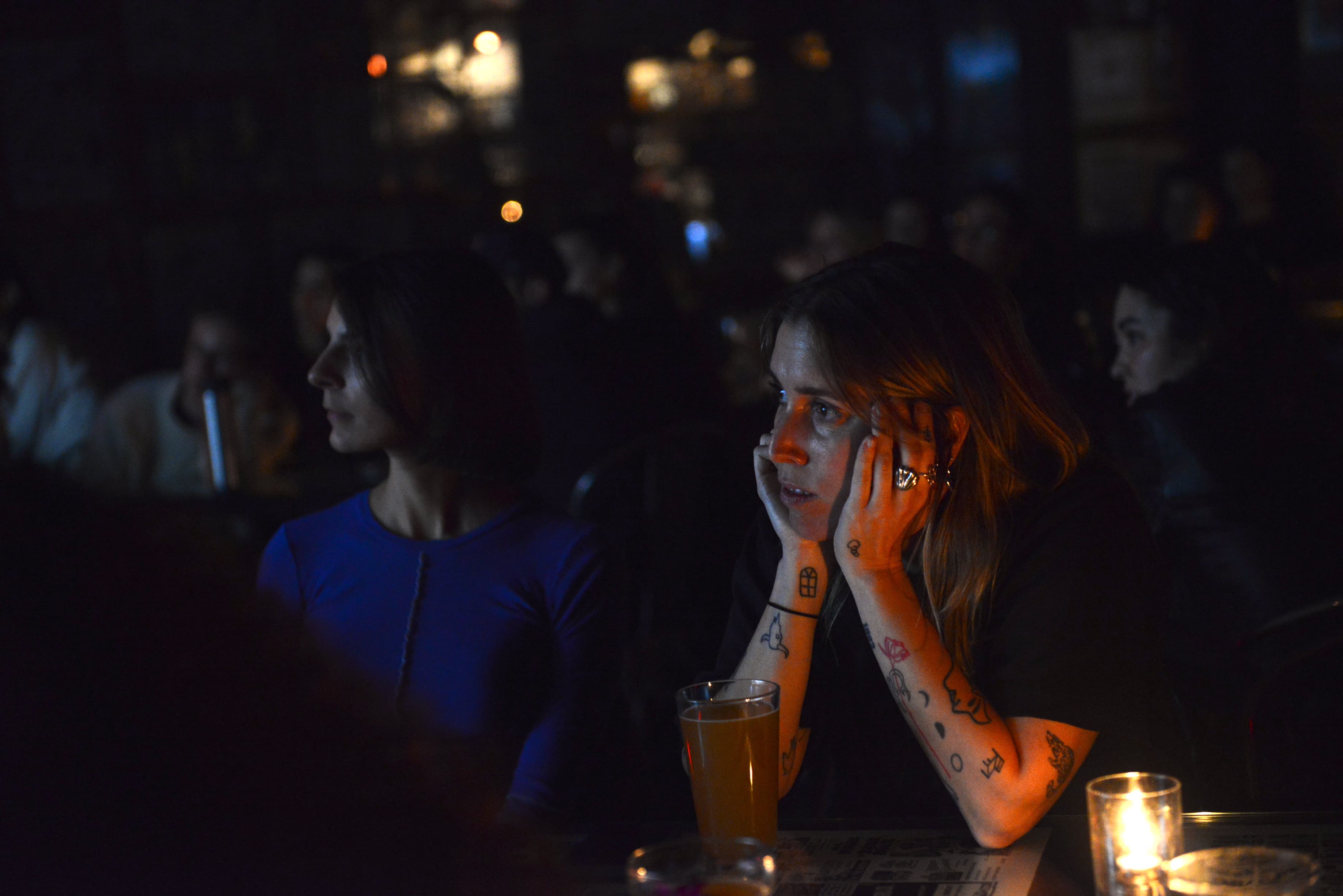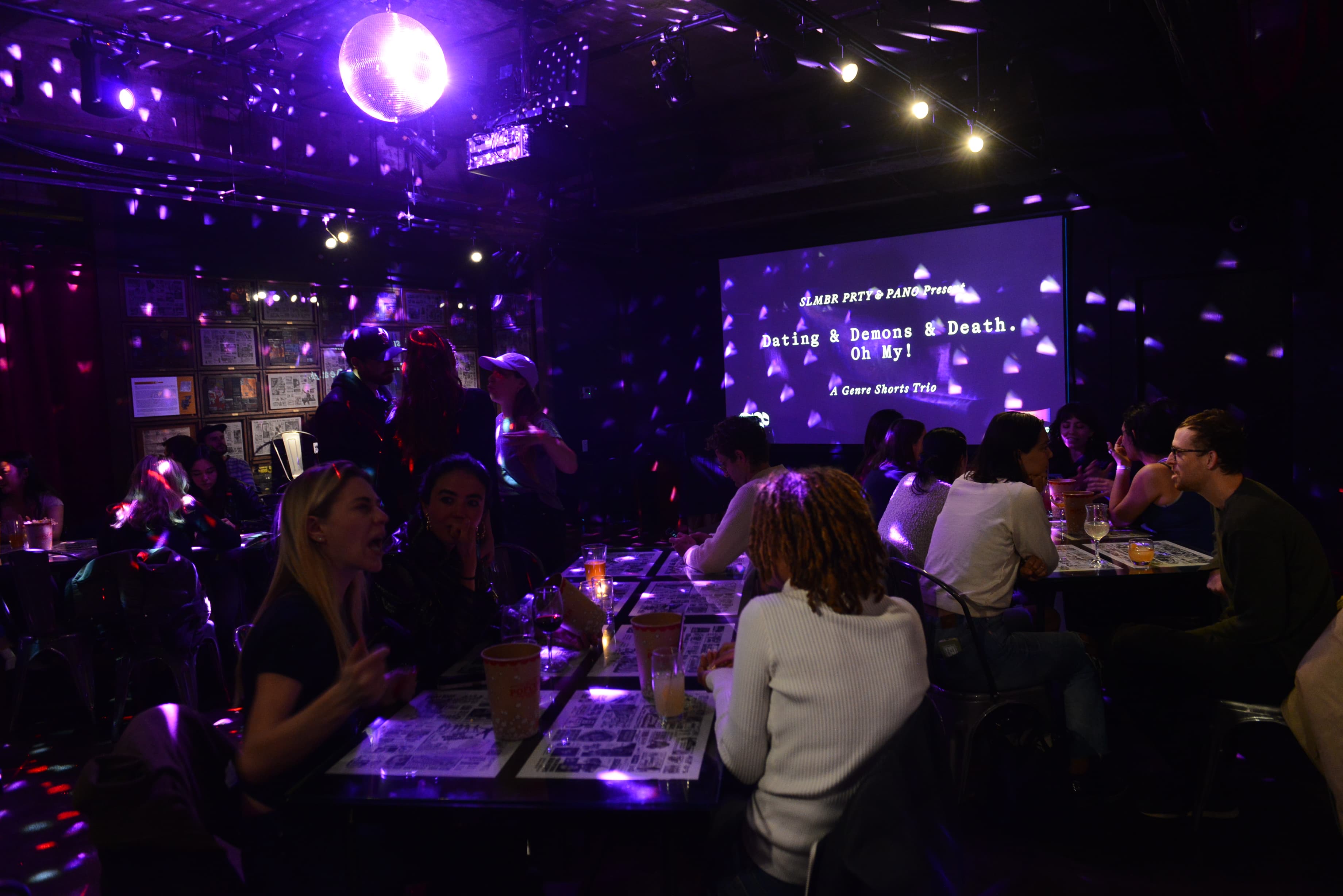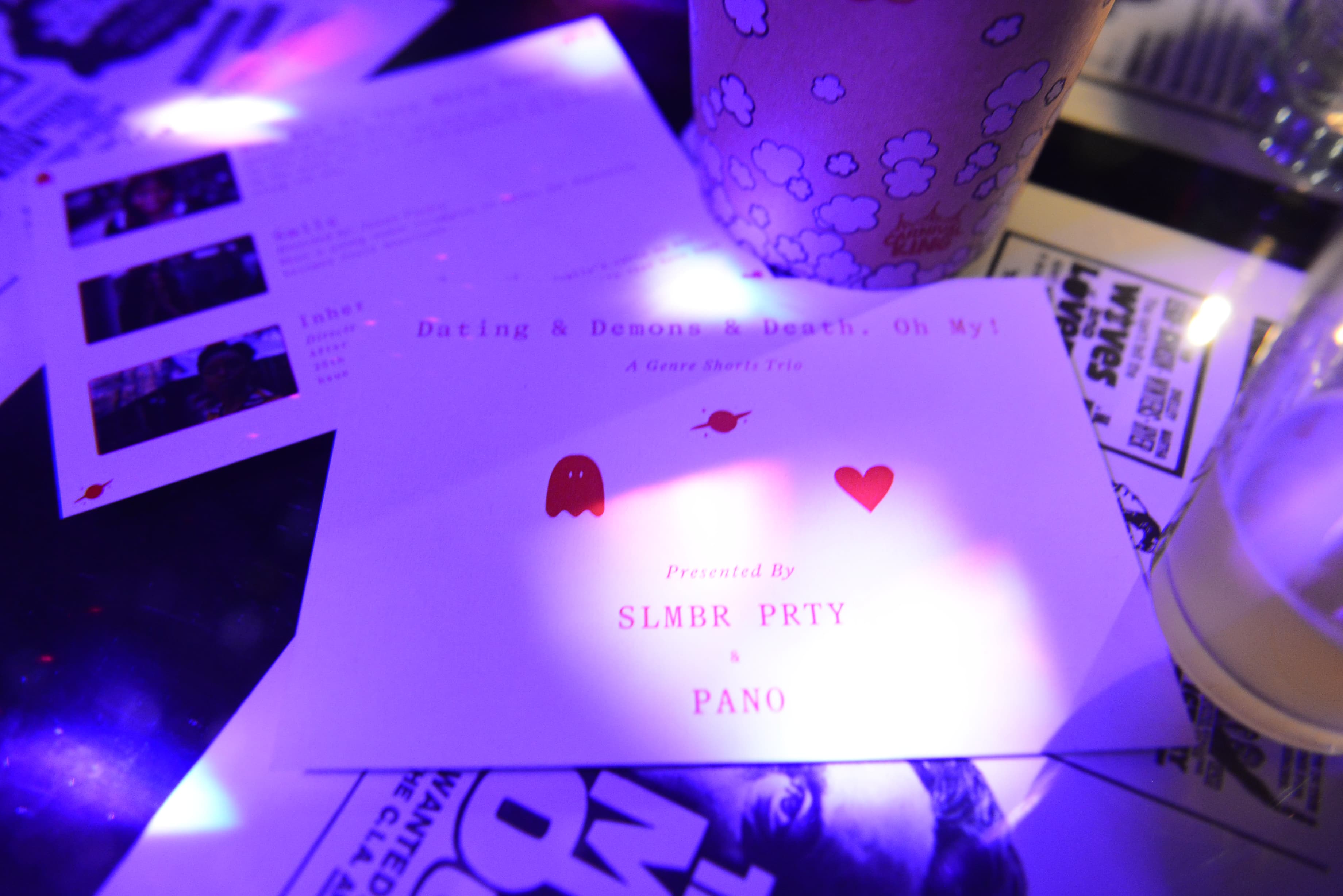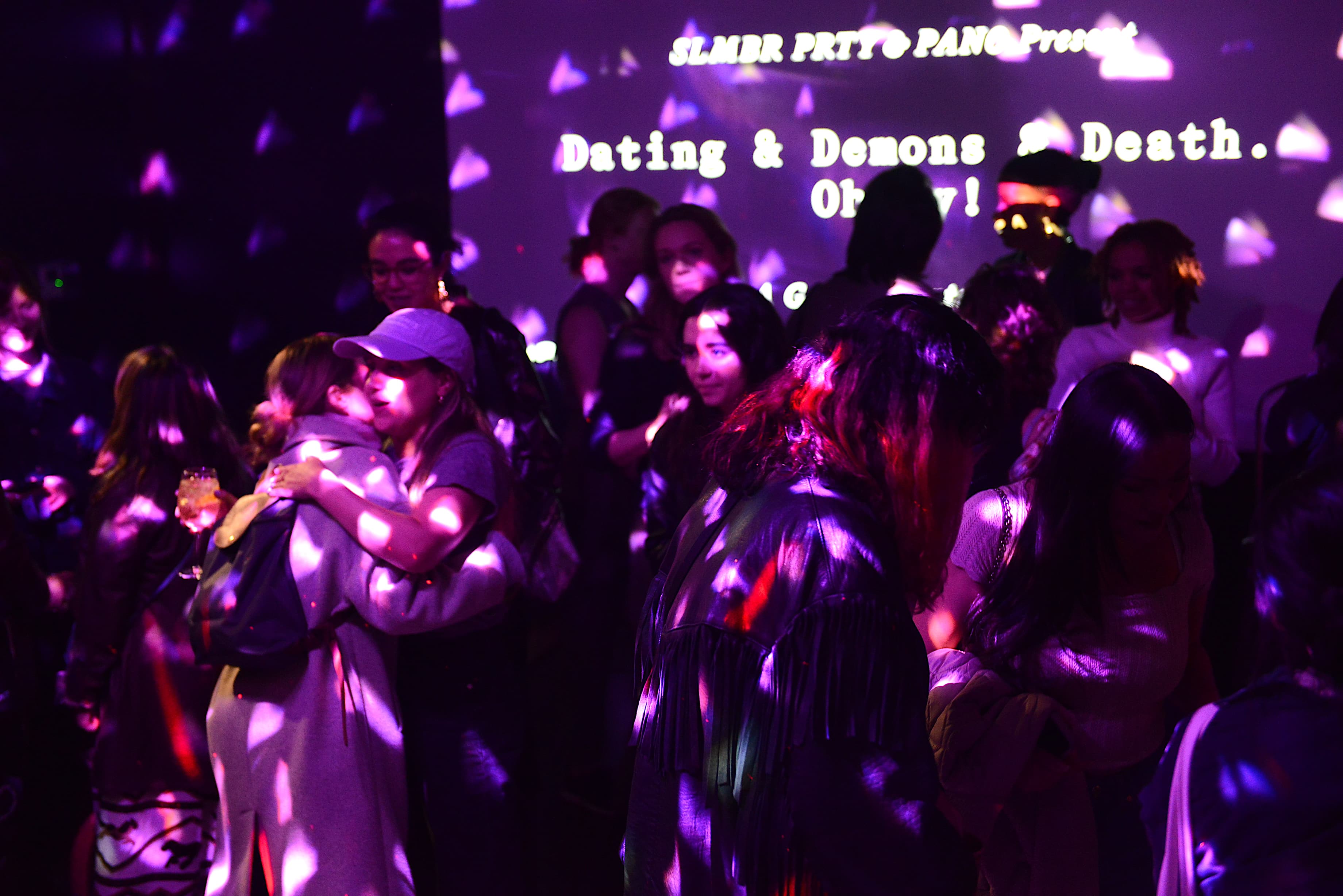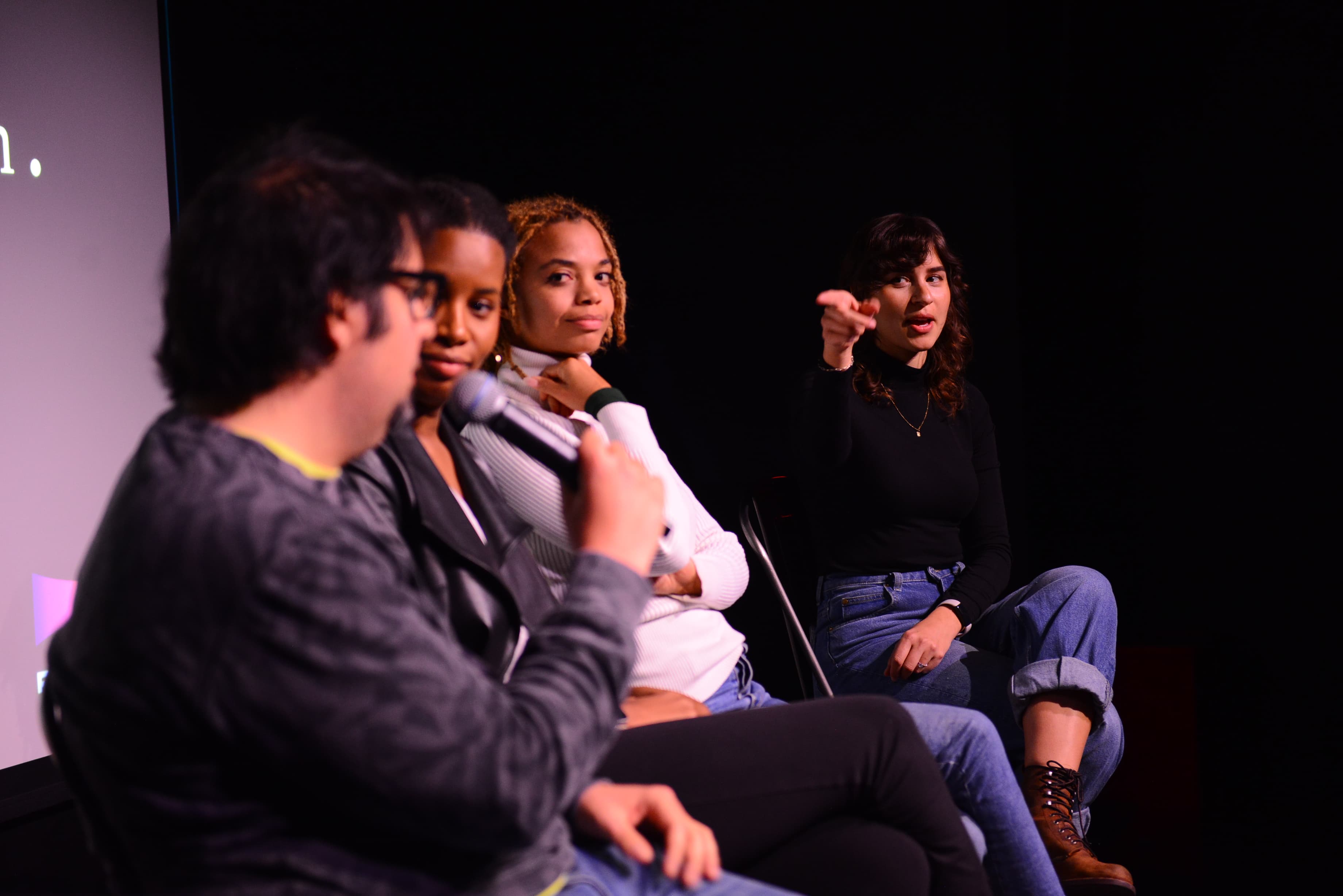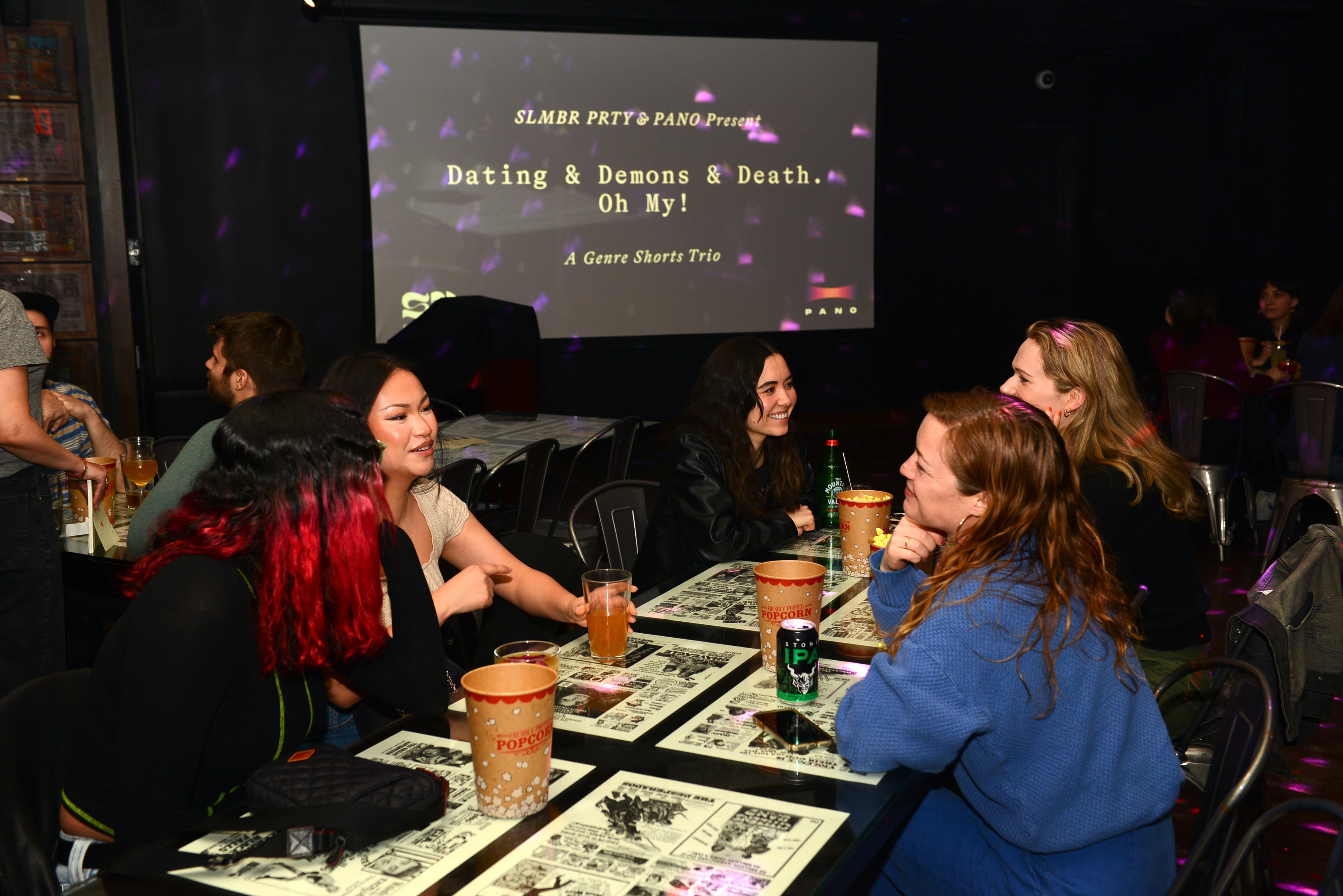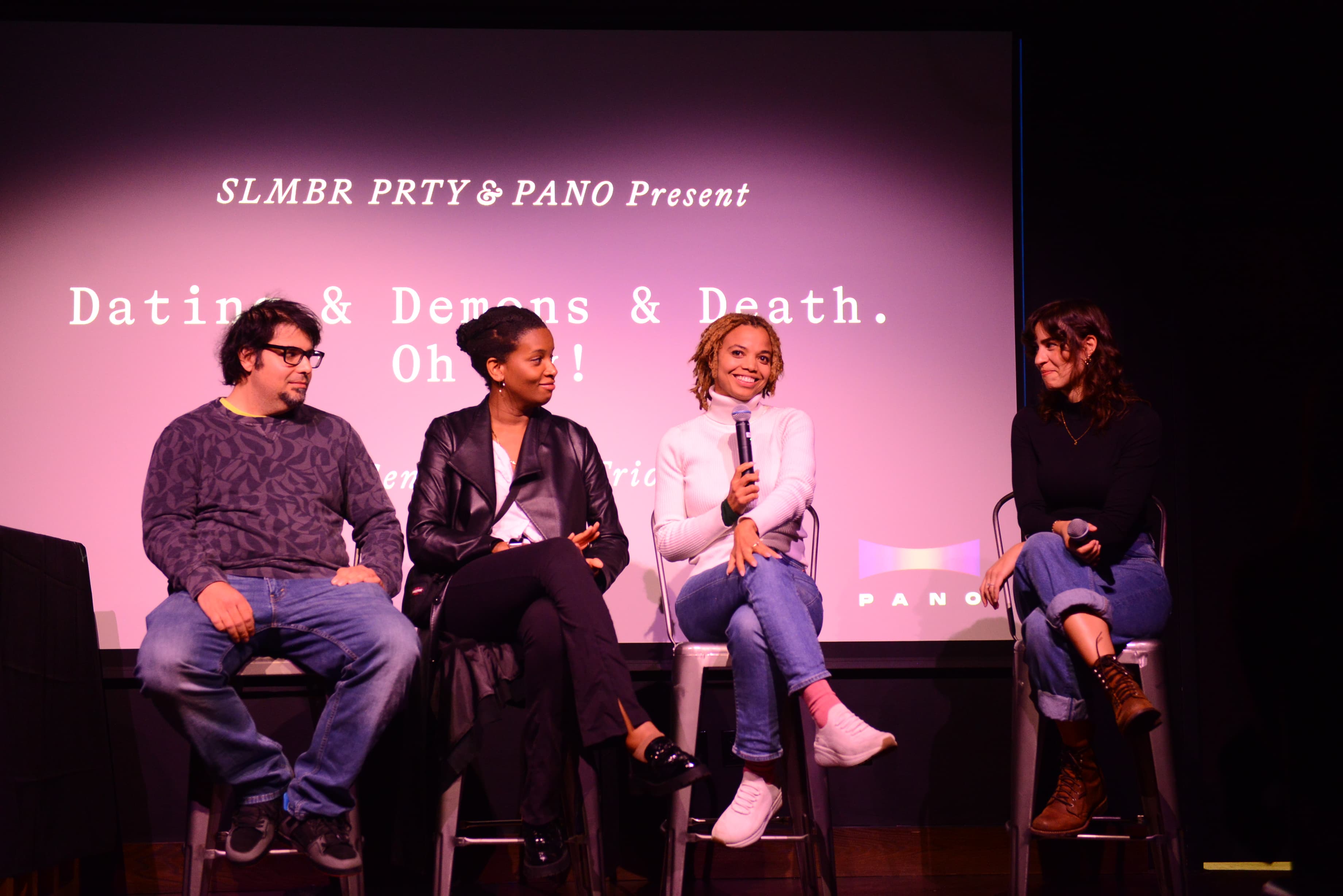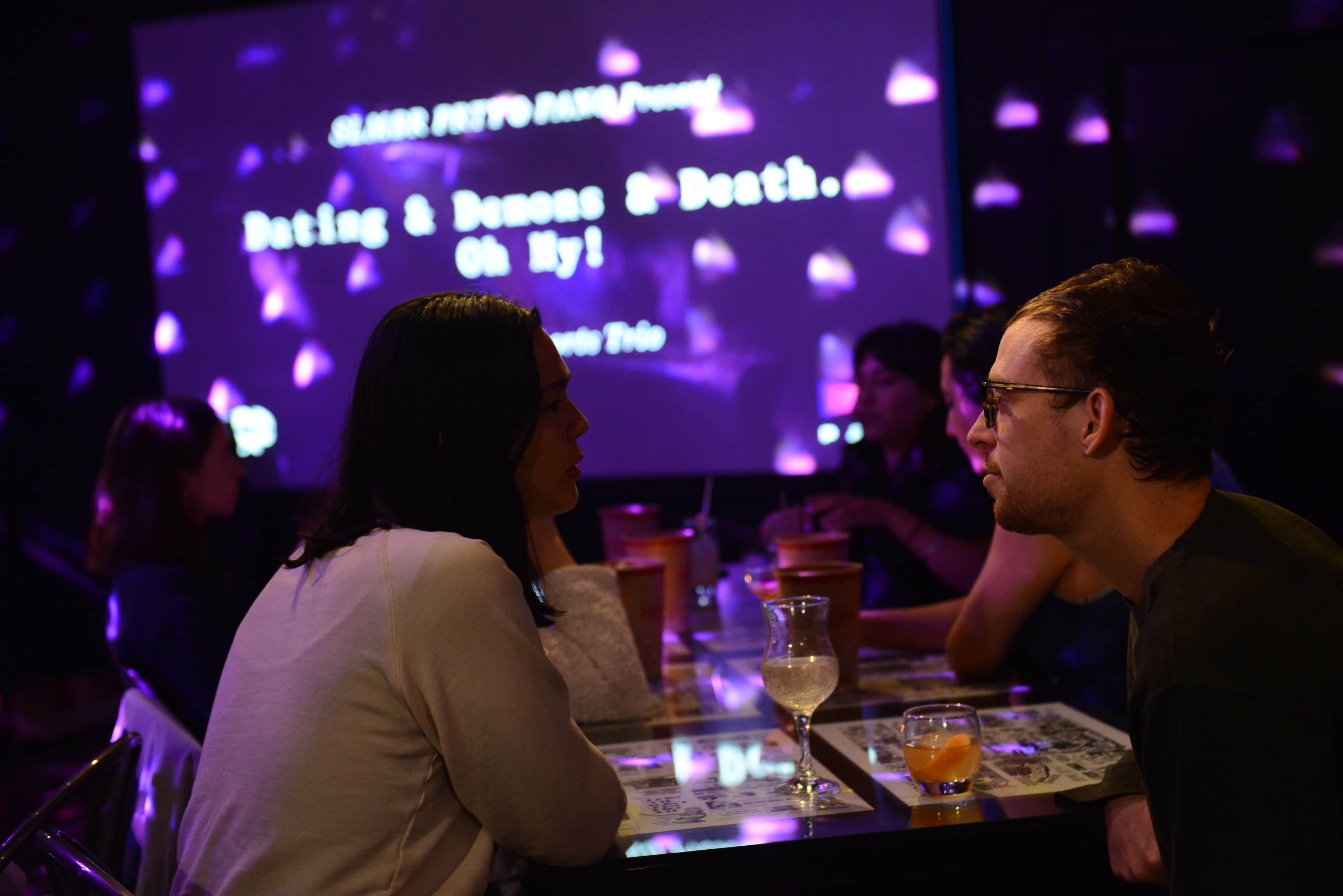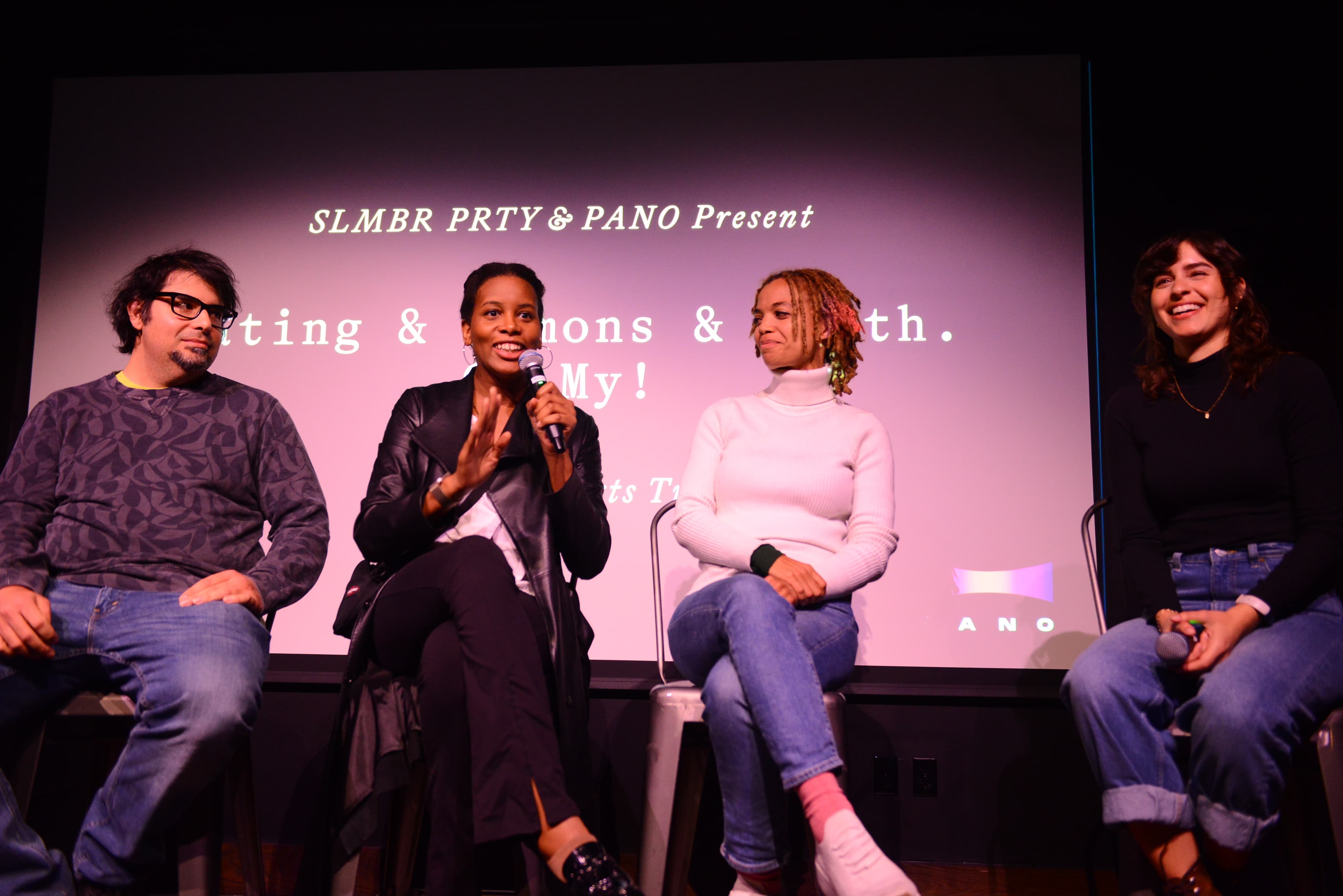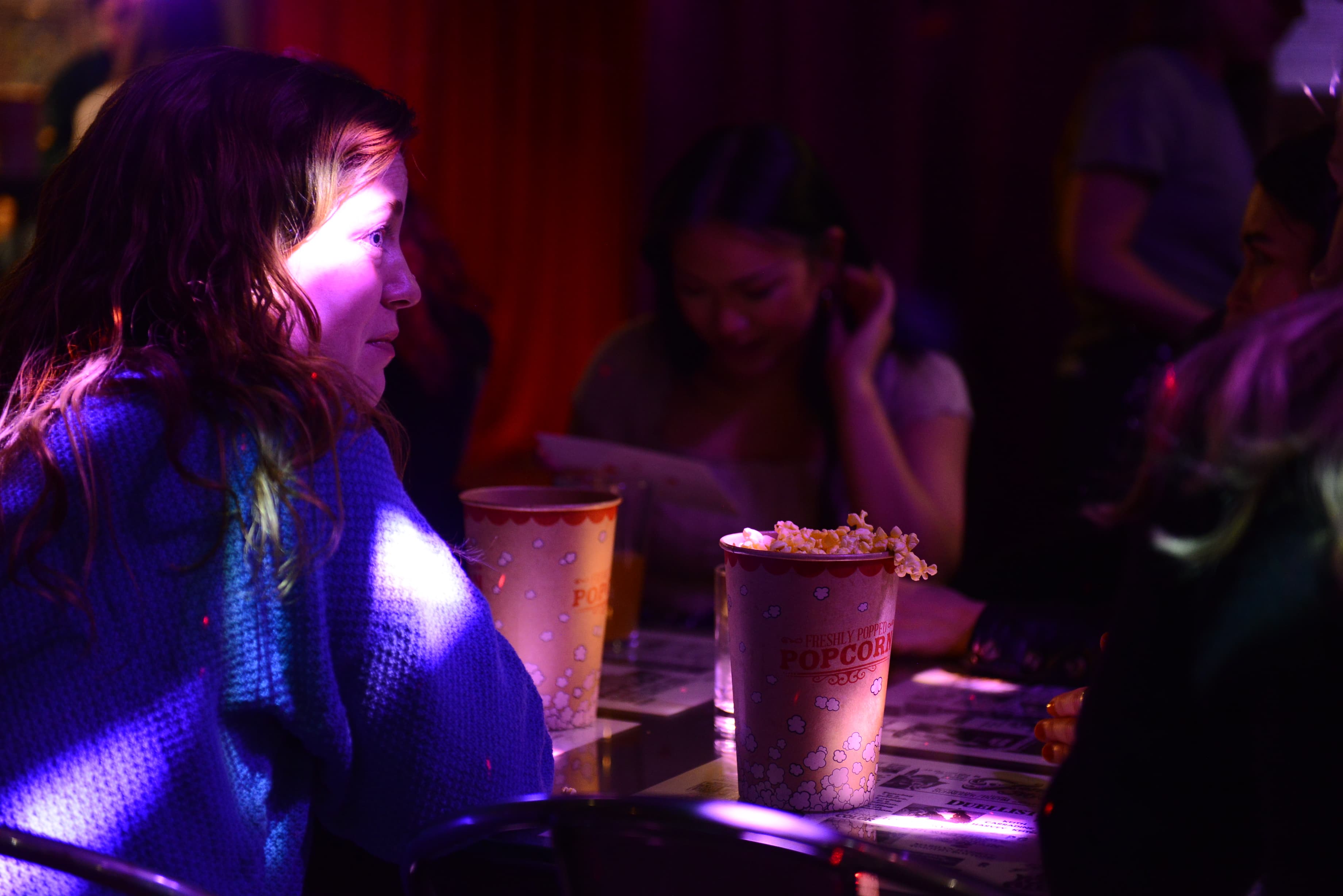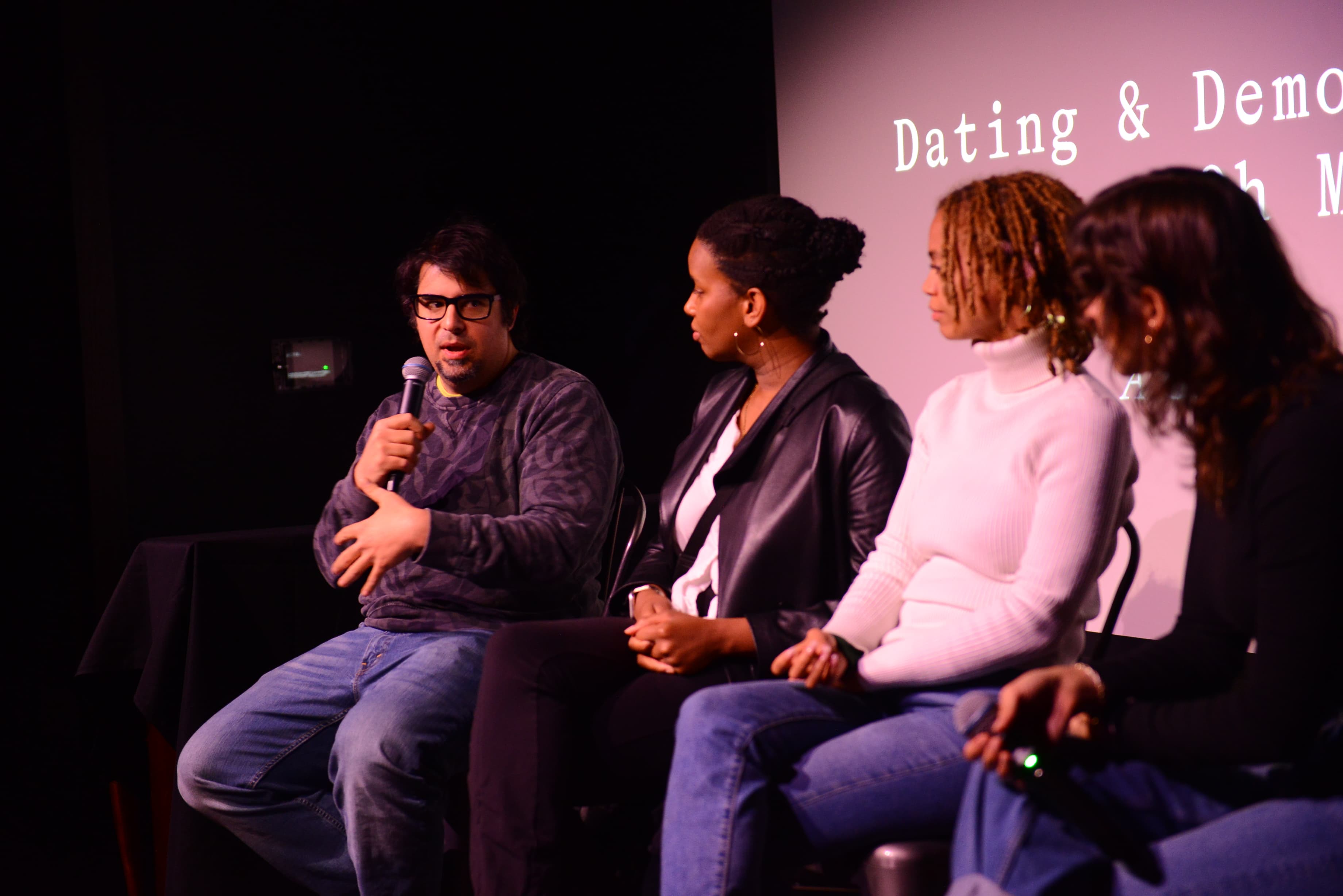 Movie Lovers "Speed Dating"
While we aren't in the business of LOVE, we LOVE to network and build meaningful connections. Over the years, we've heard great feedback that some awesome partnerships have blossomed from meeting at our events. Directors have met DPs, Editors have met Colorists, and so on!
So, in honor of Valentine's Day, we did our own version of "speed dating". Hosted by our friends at Posteritati.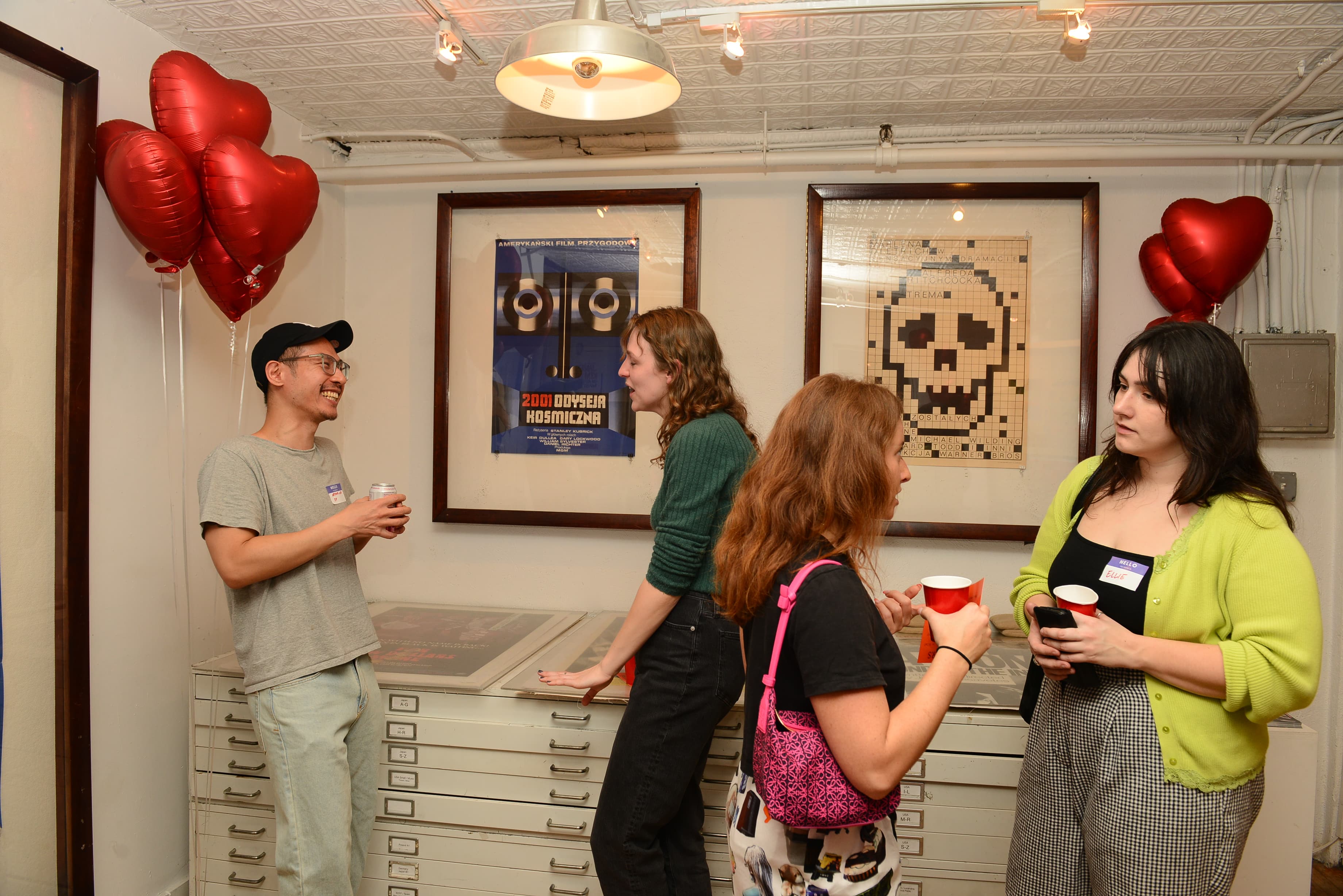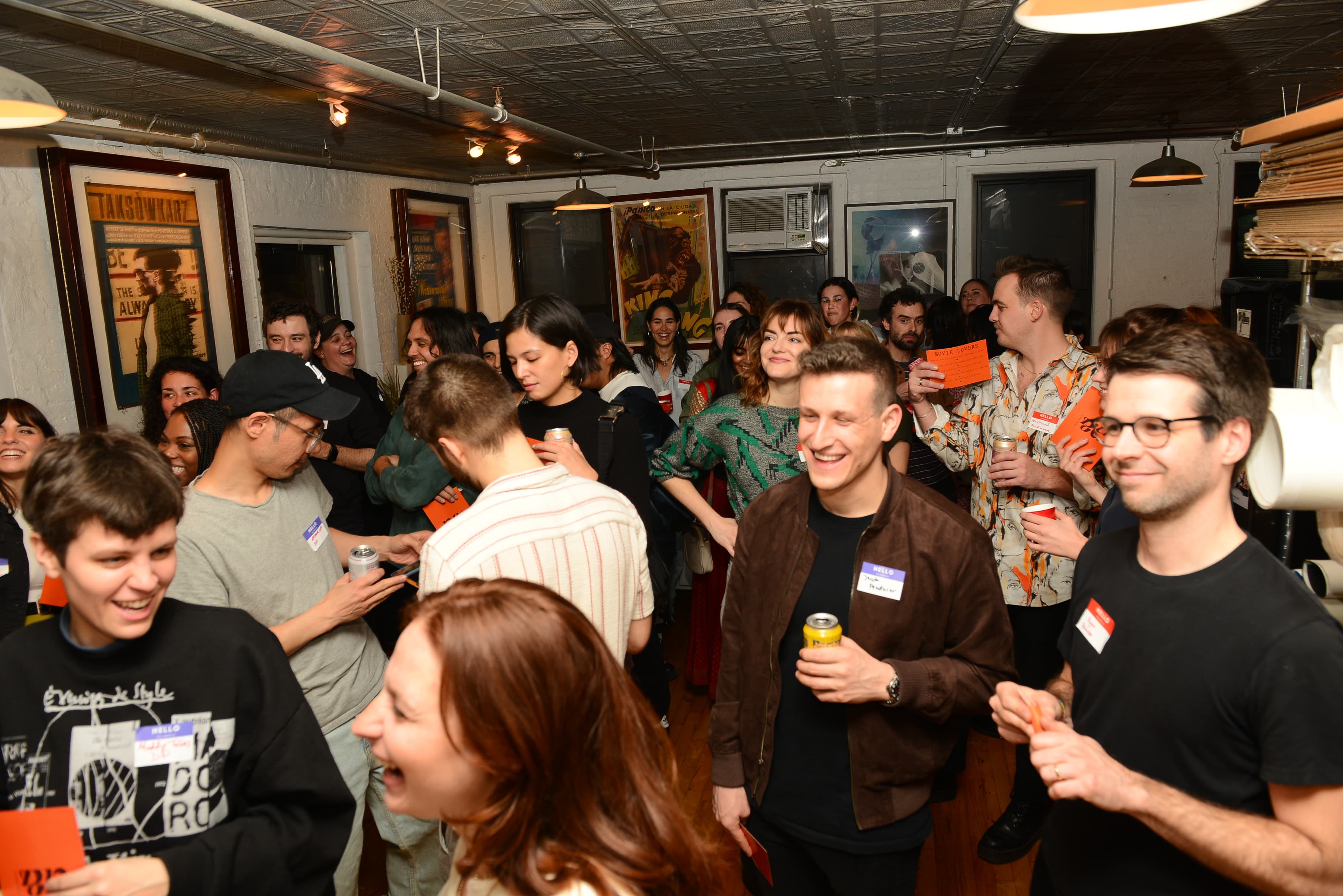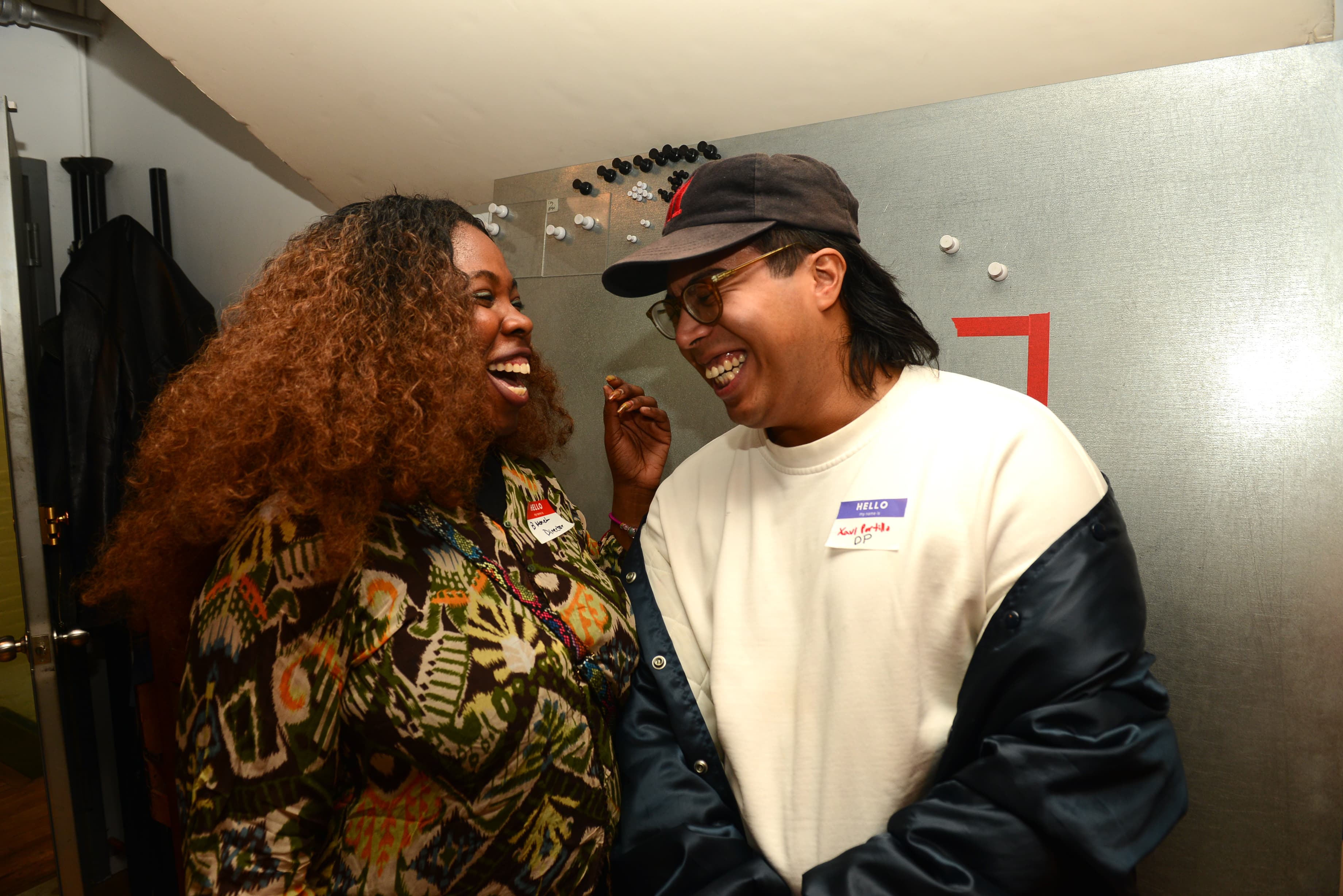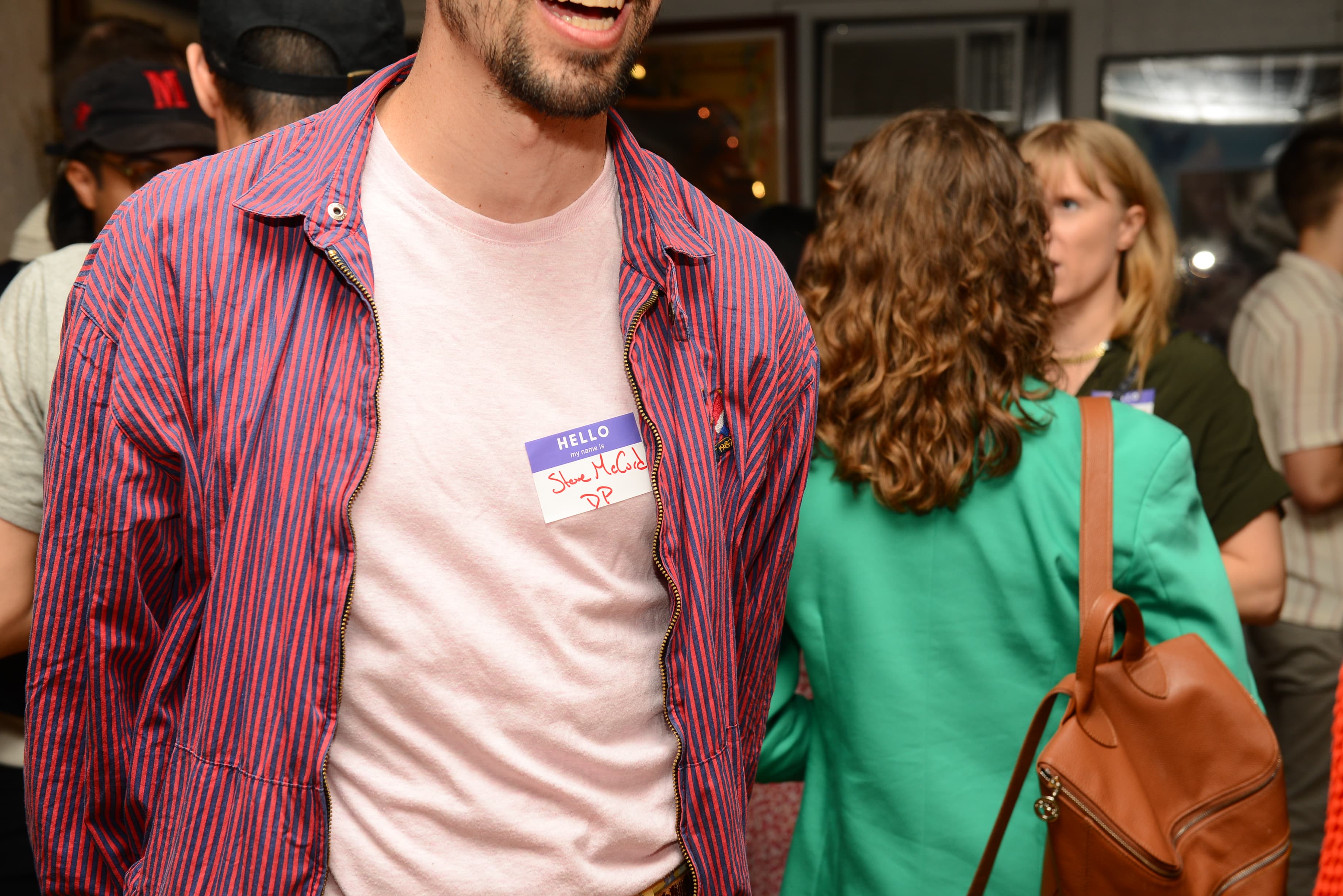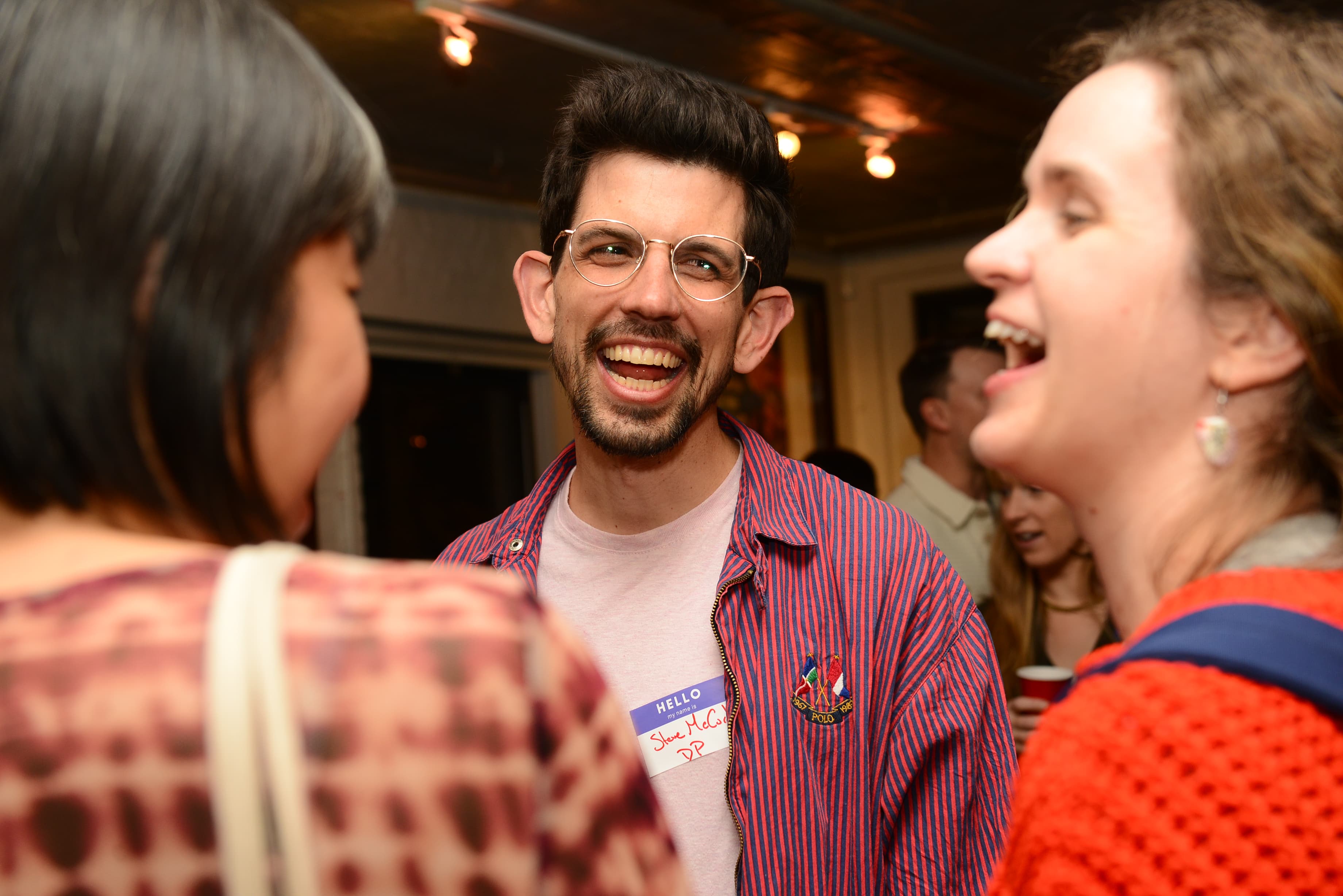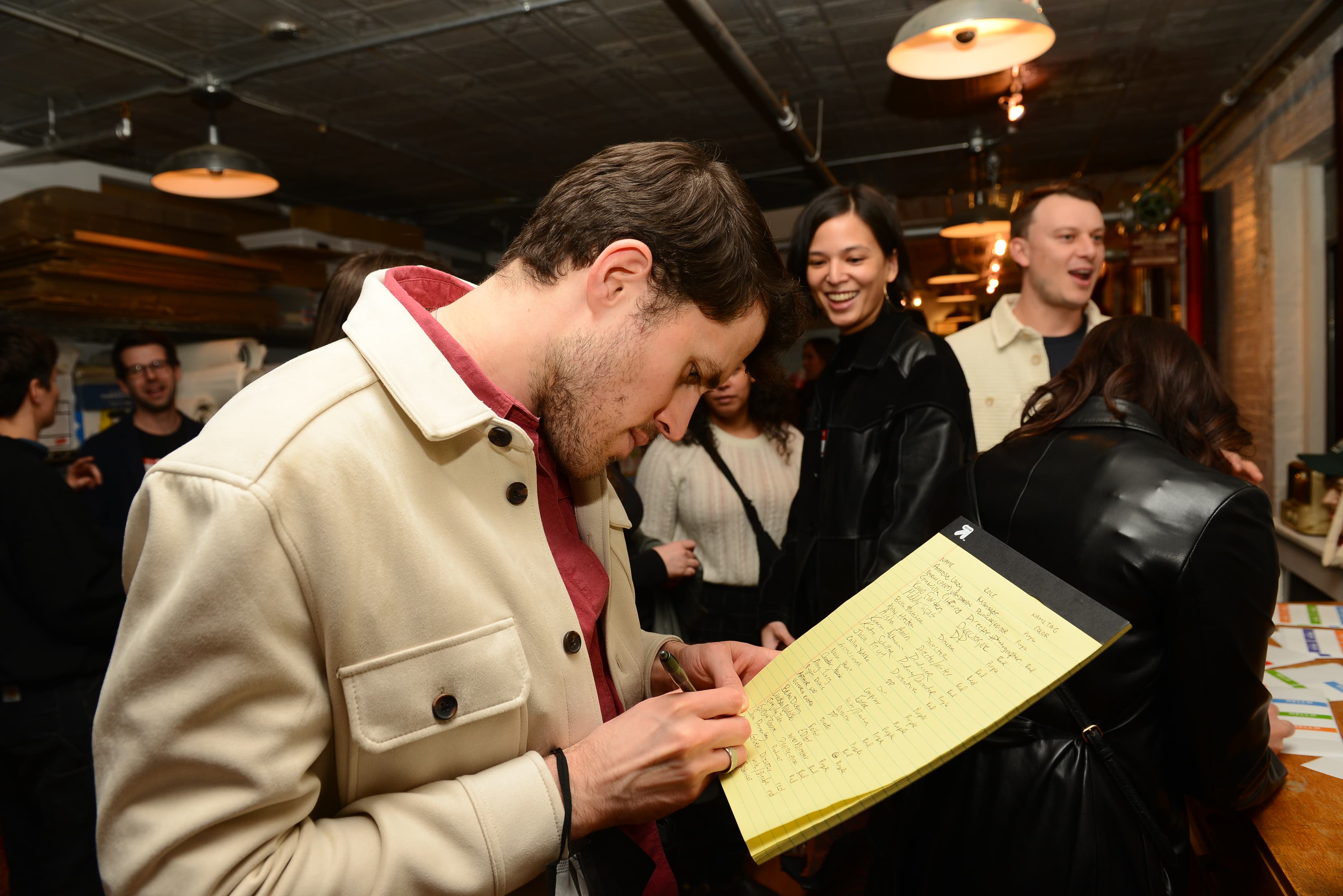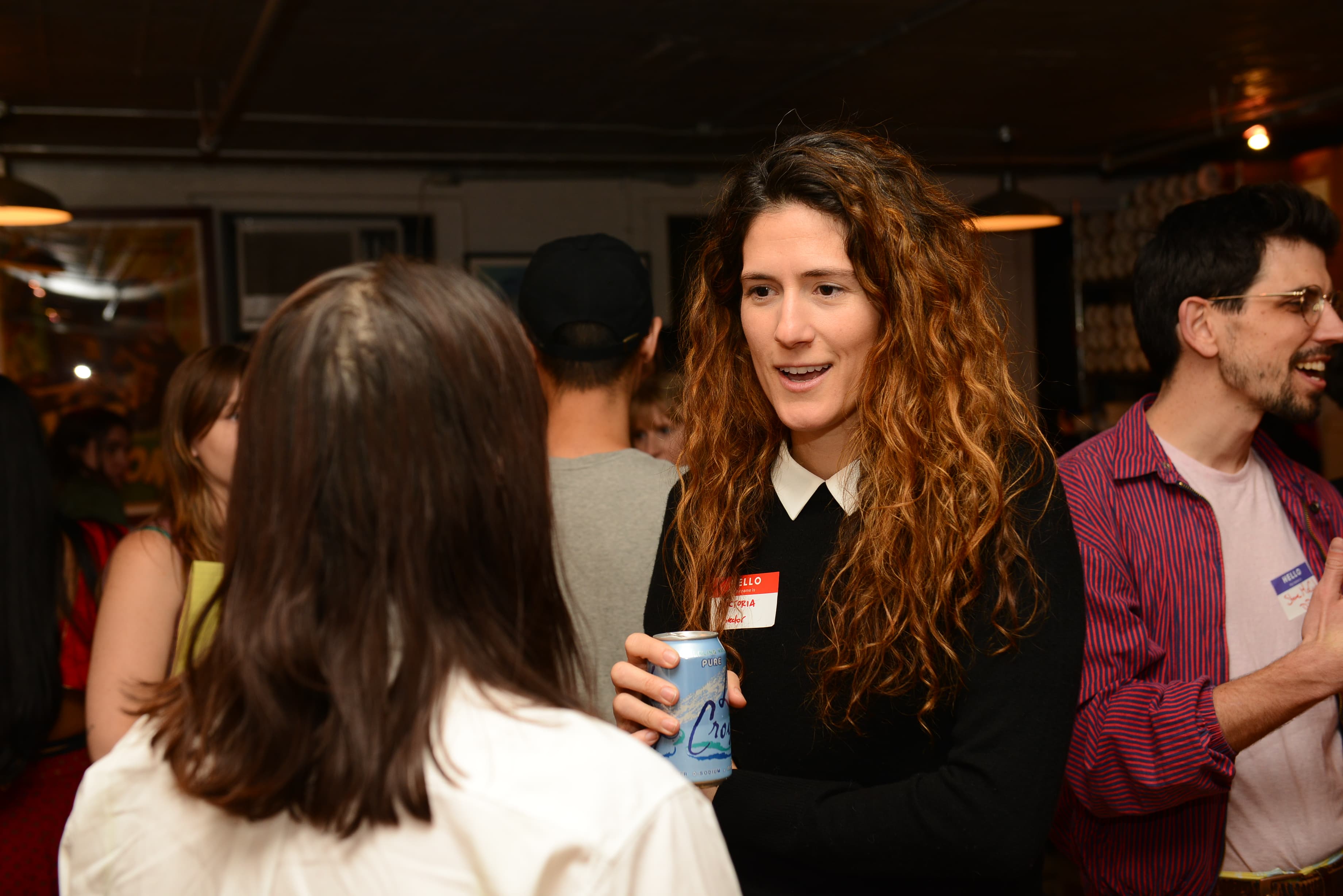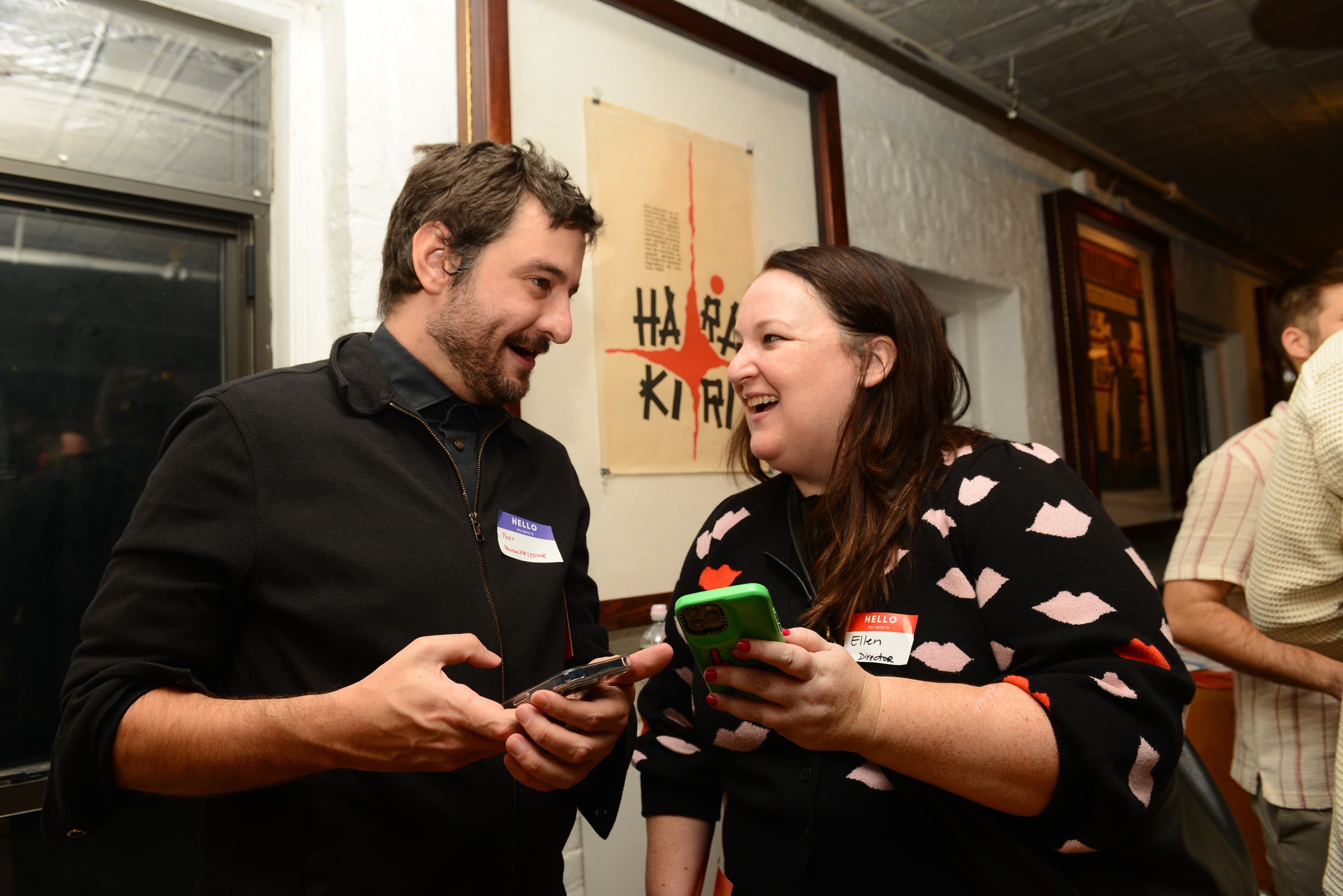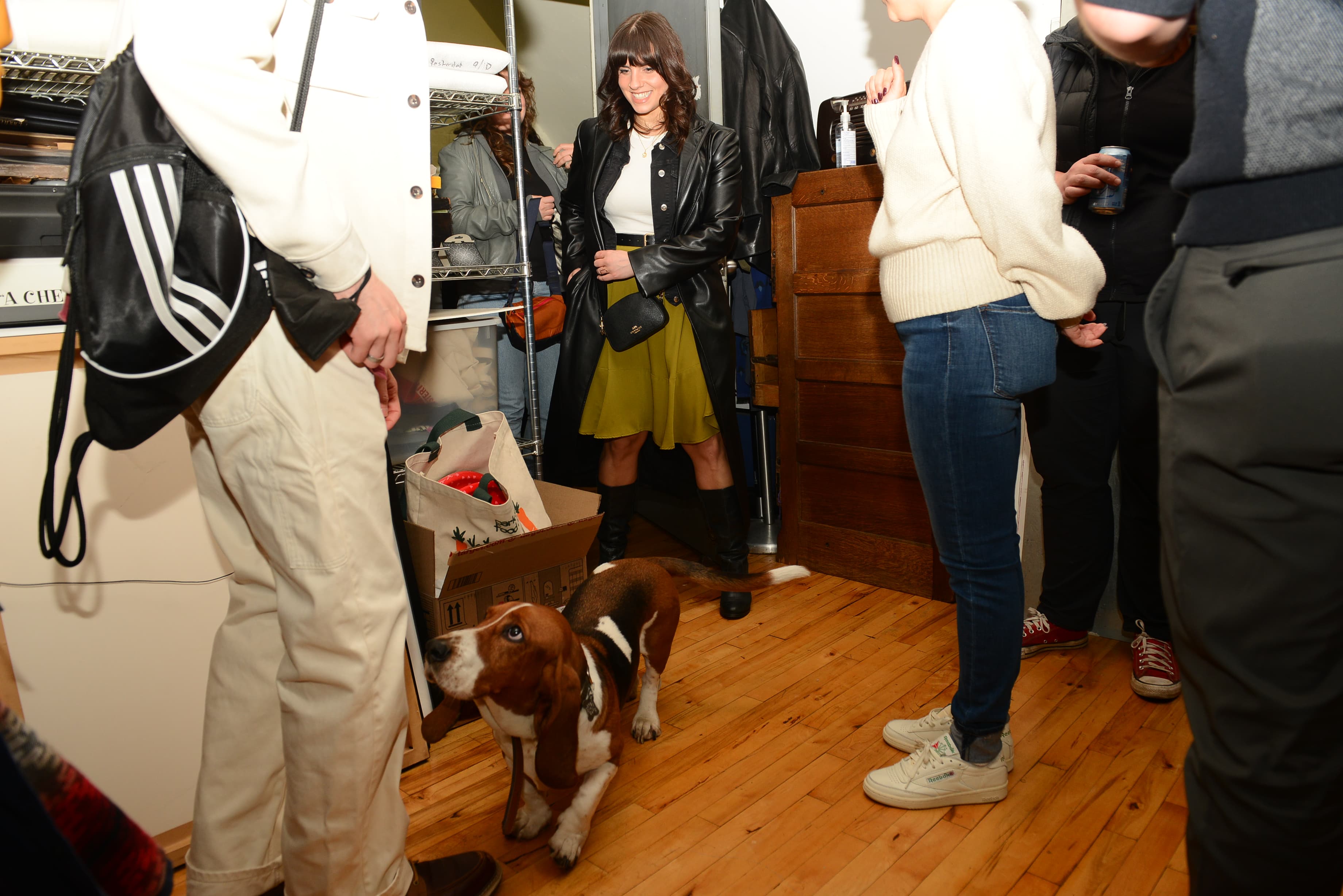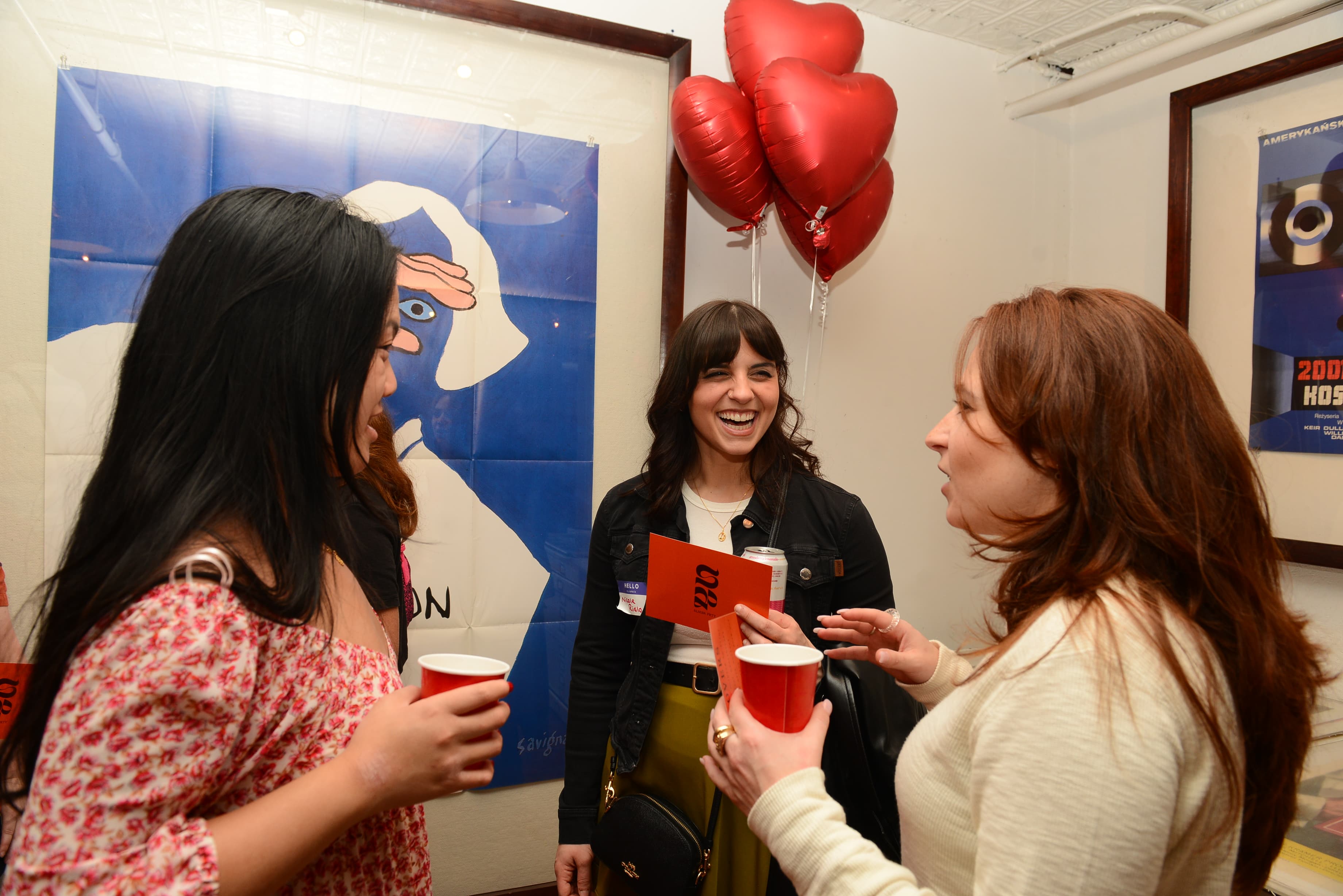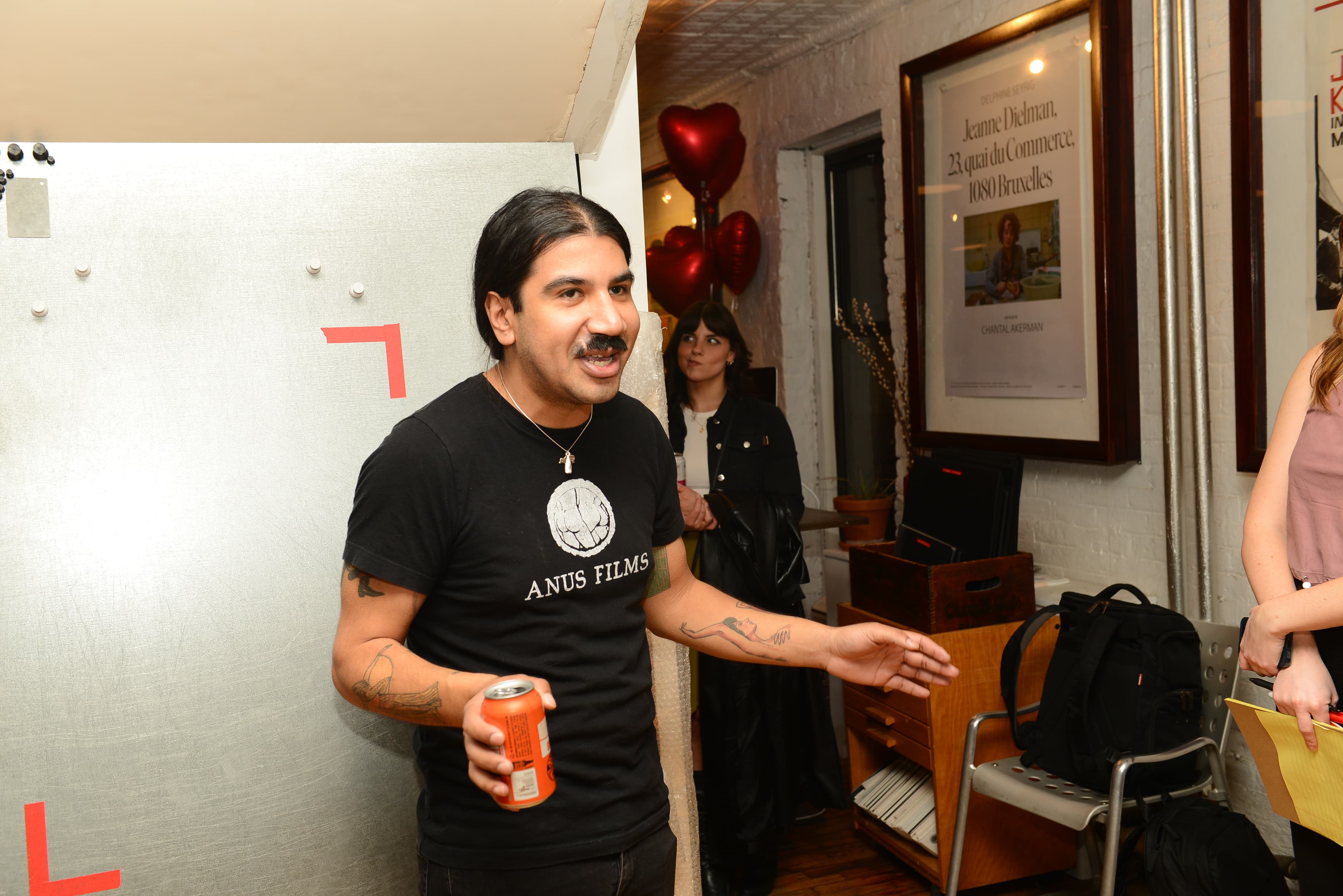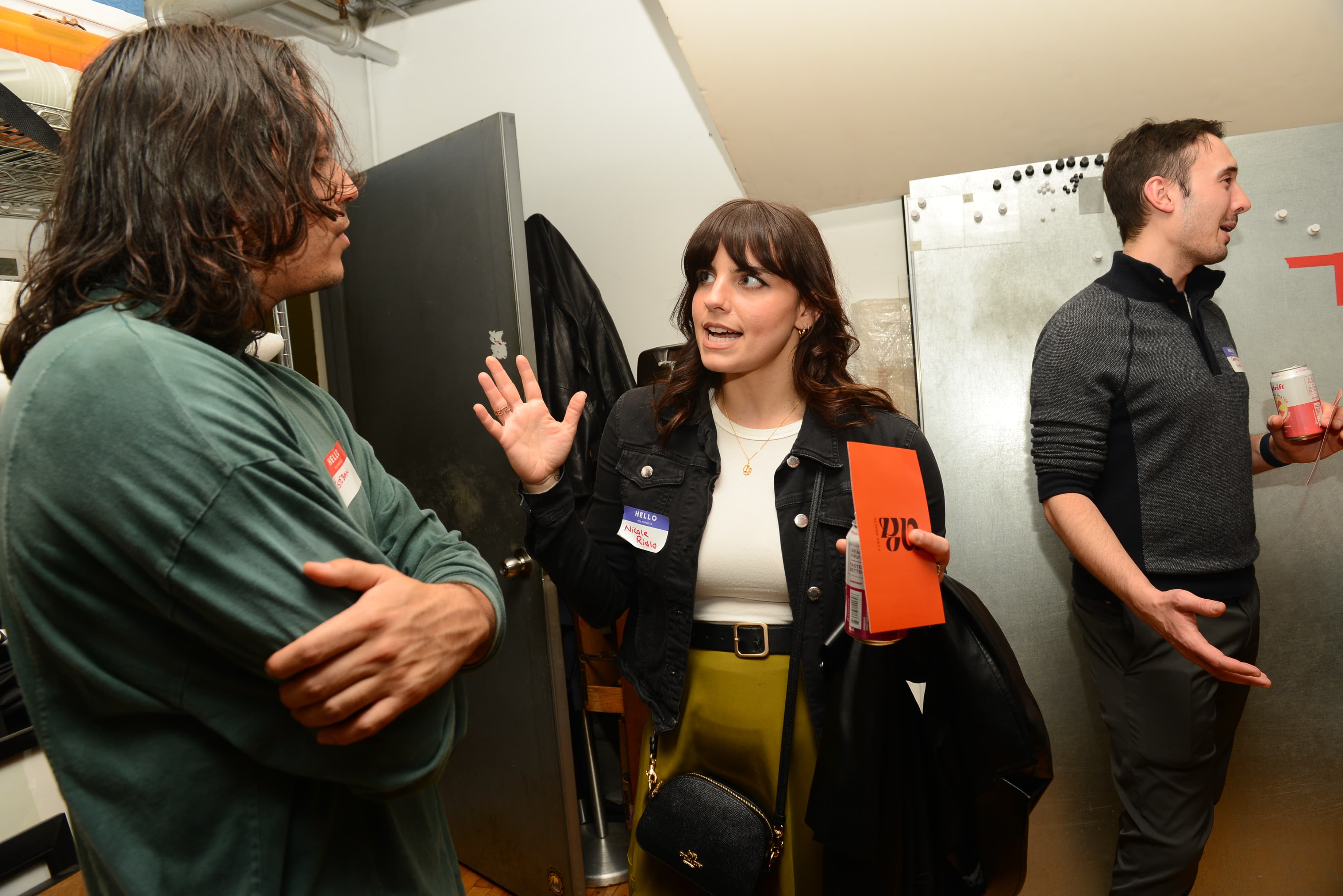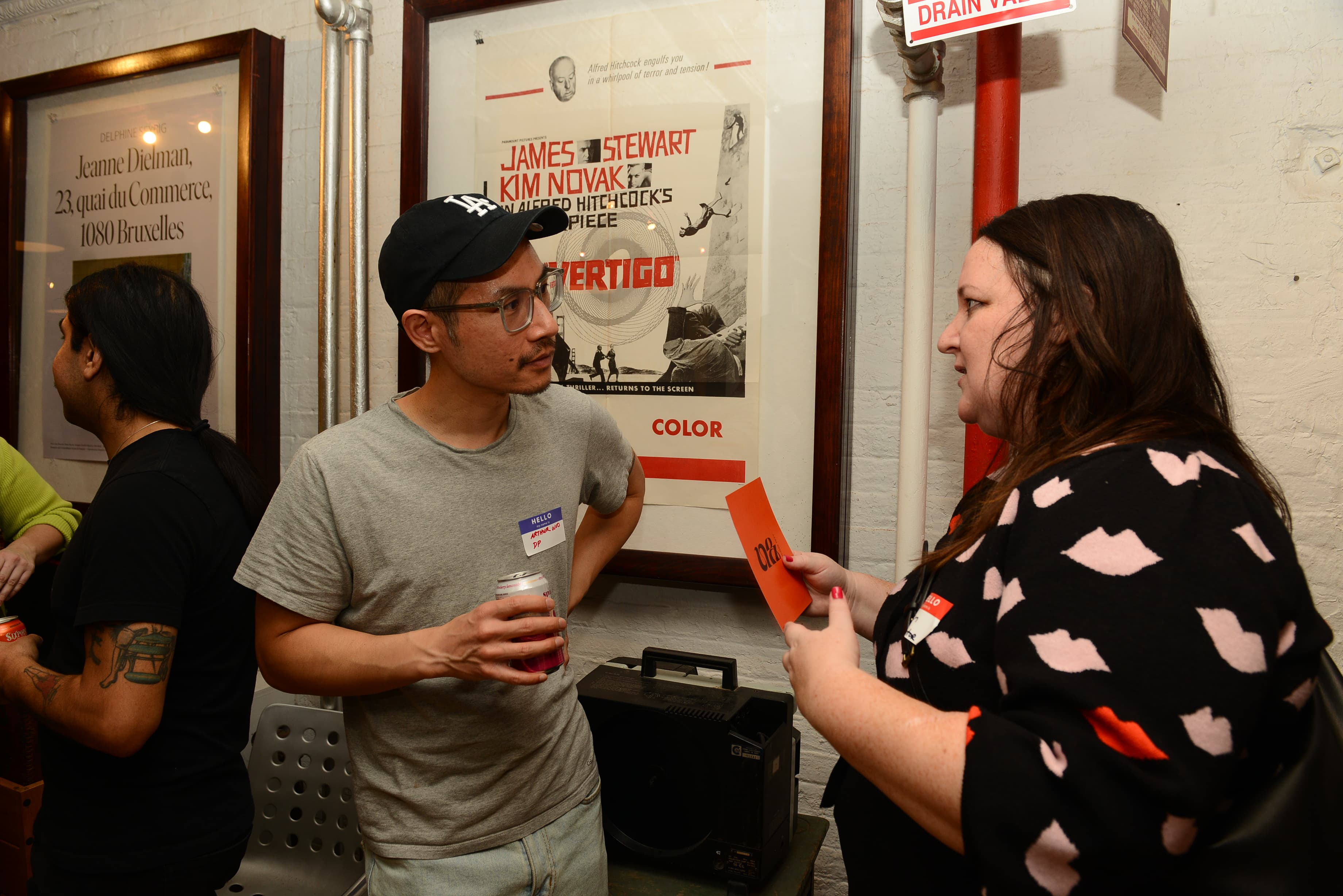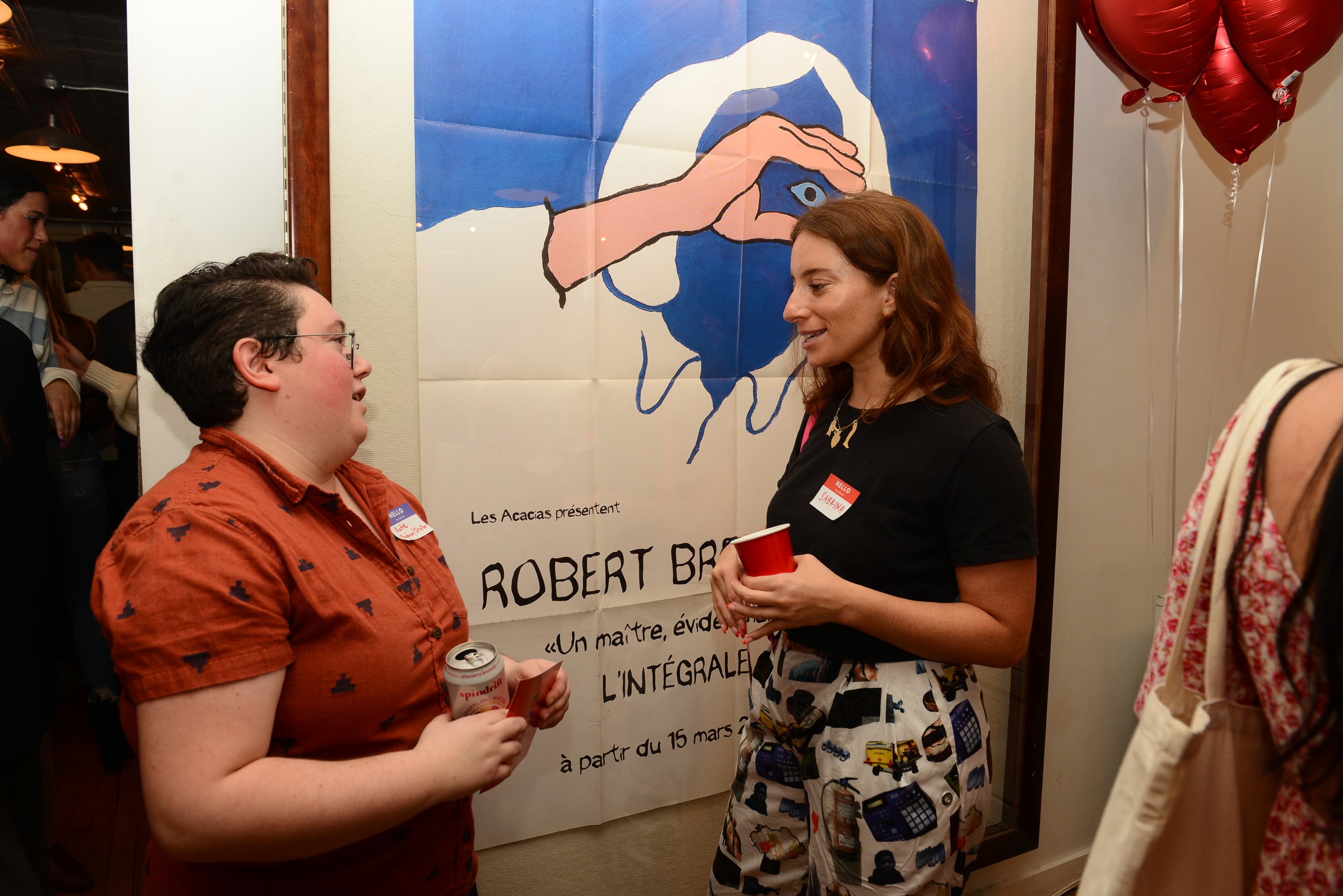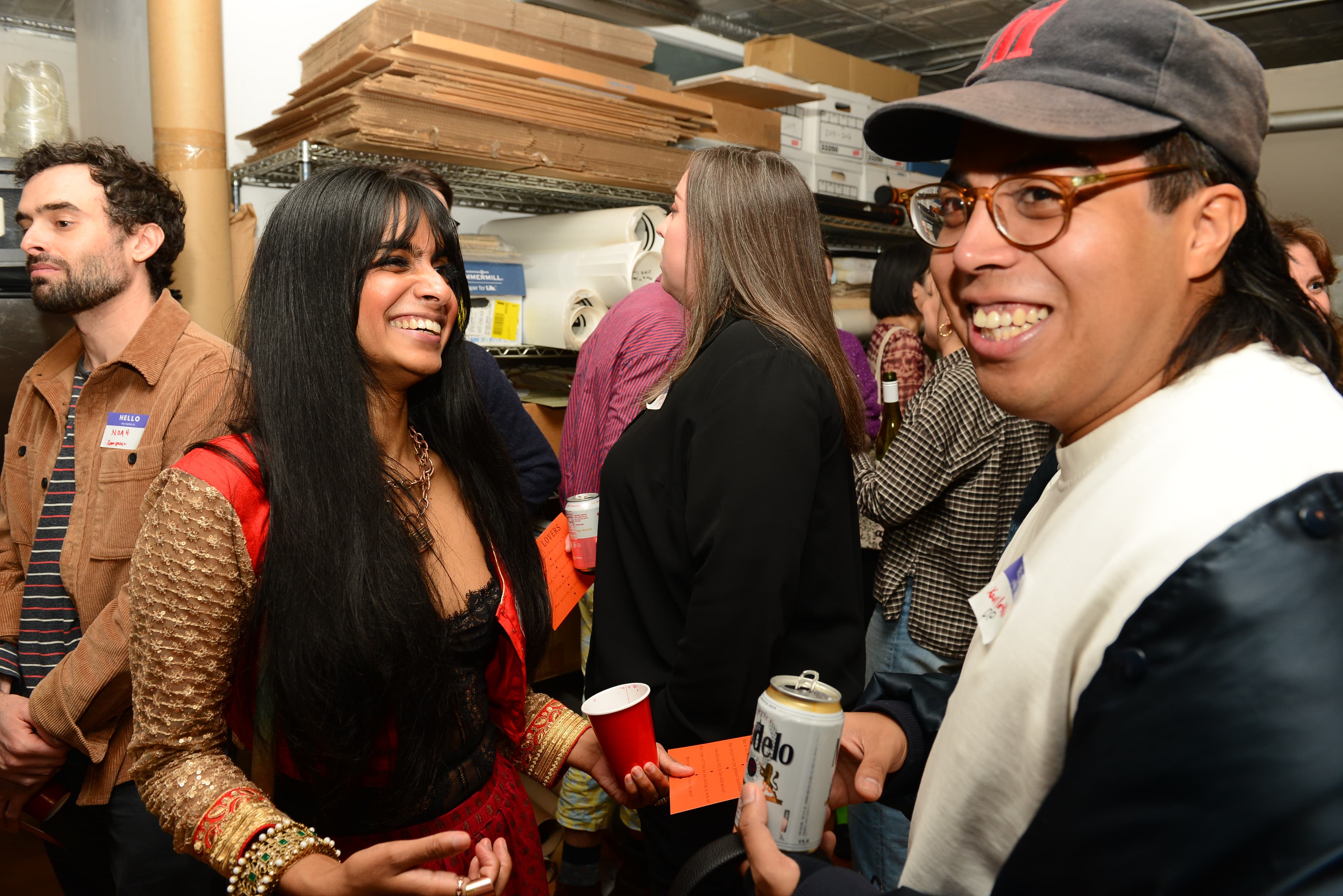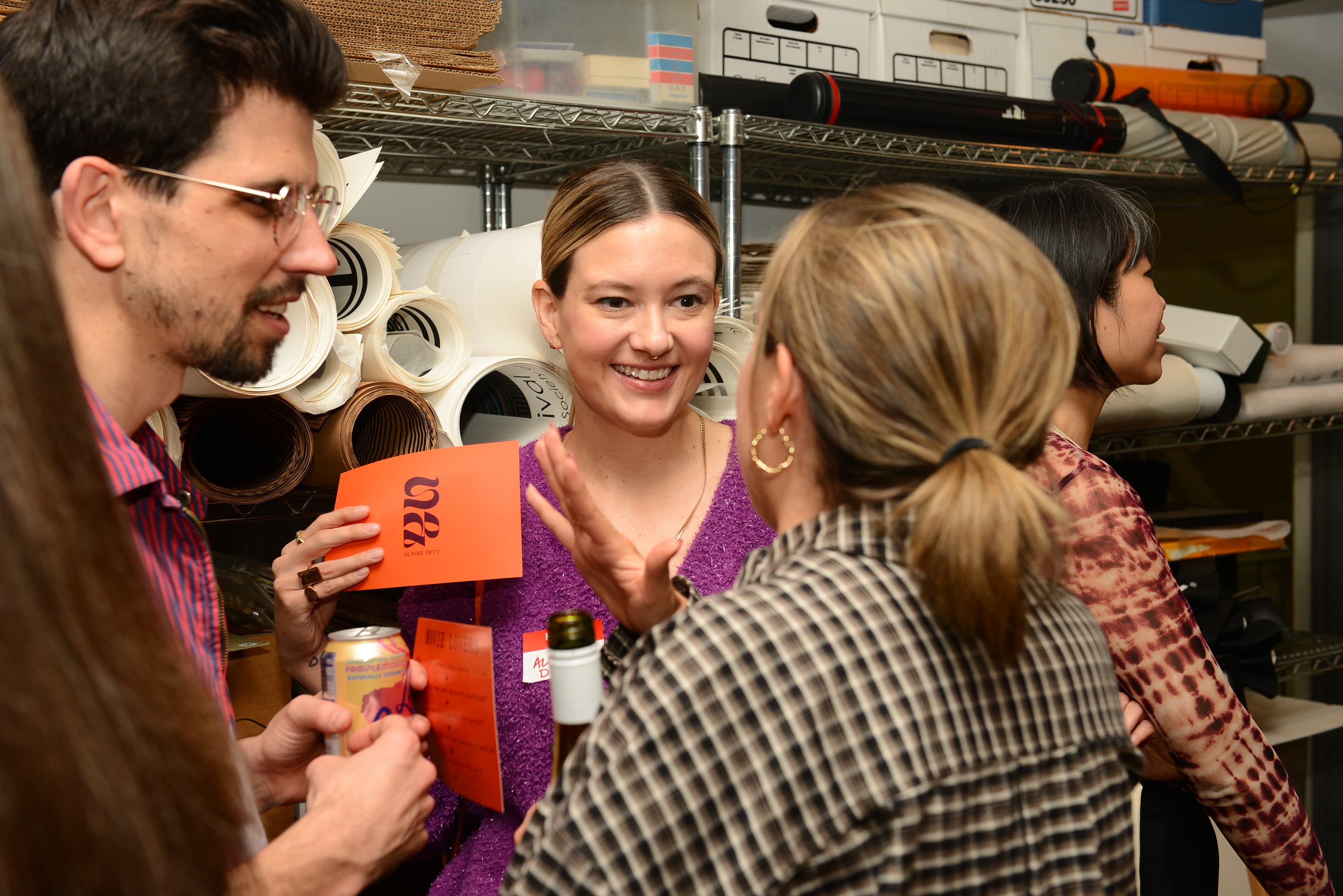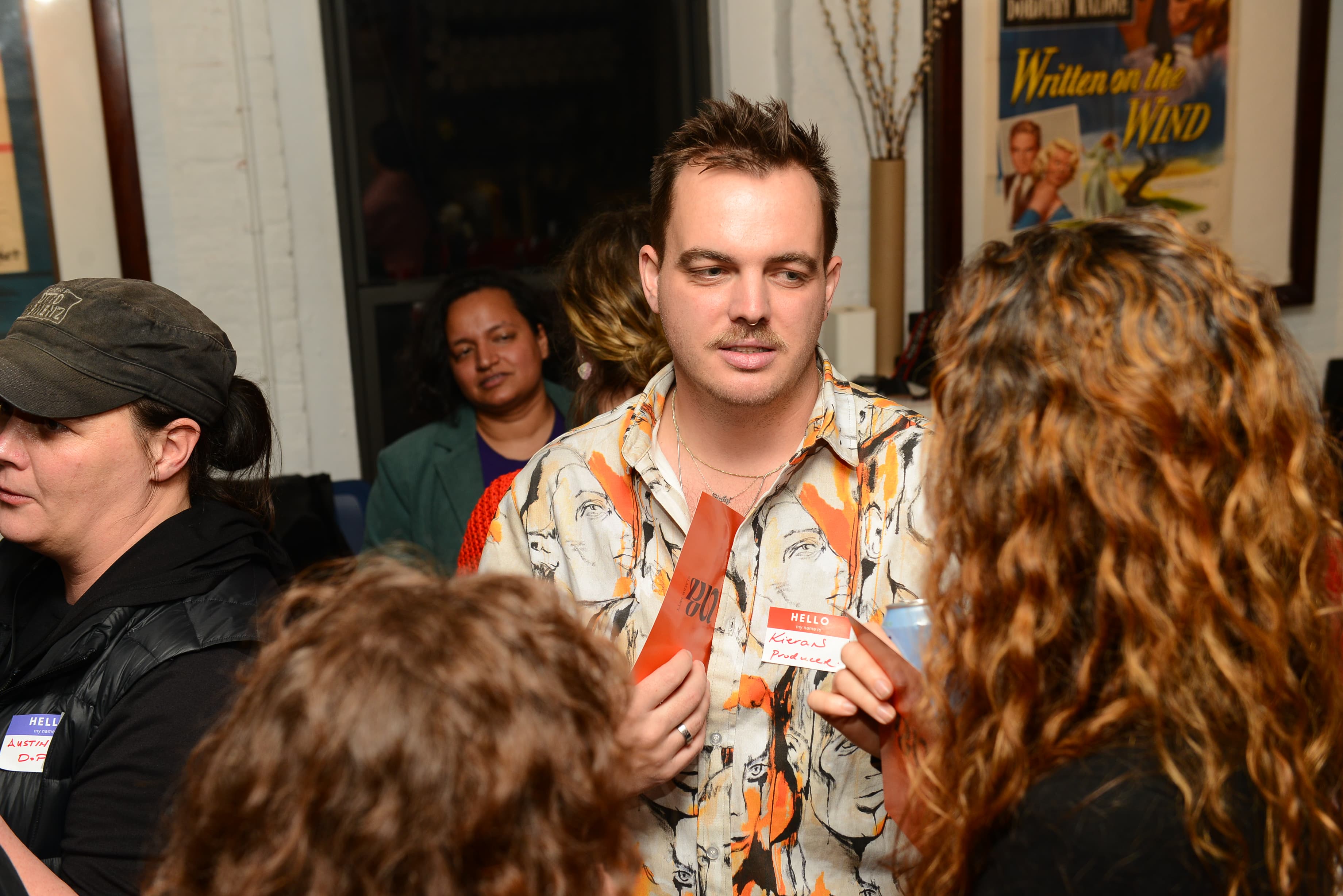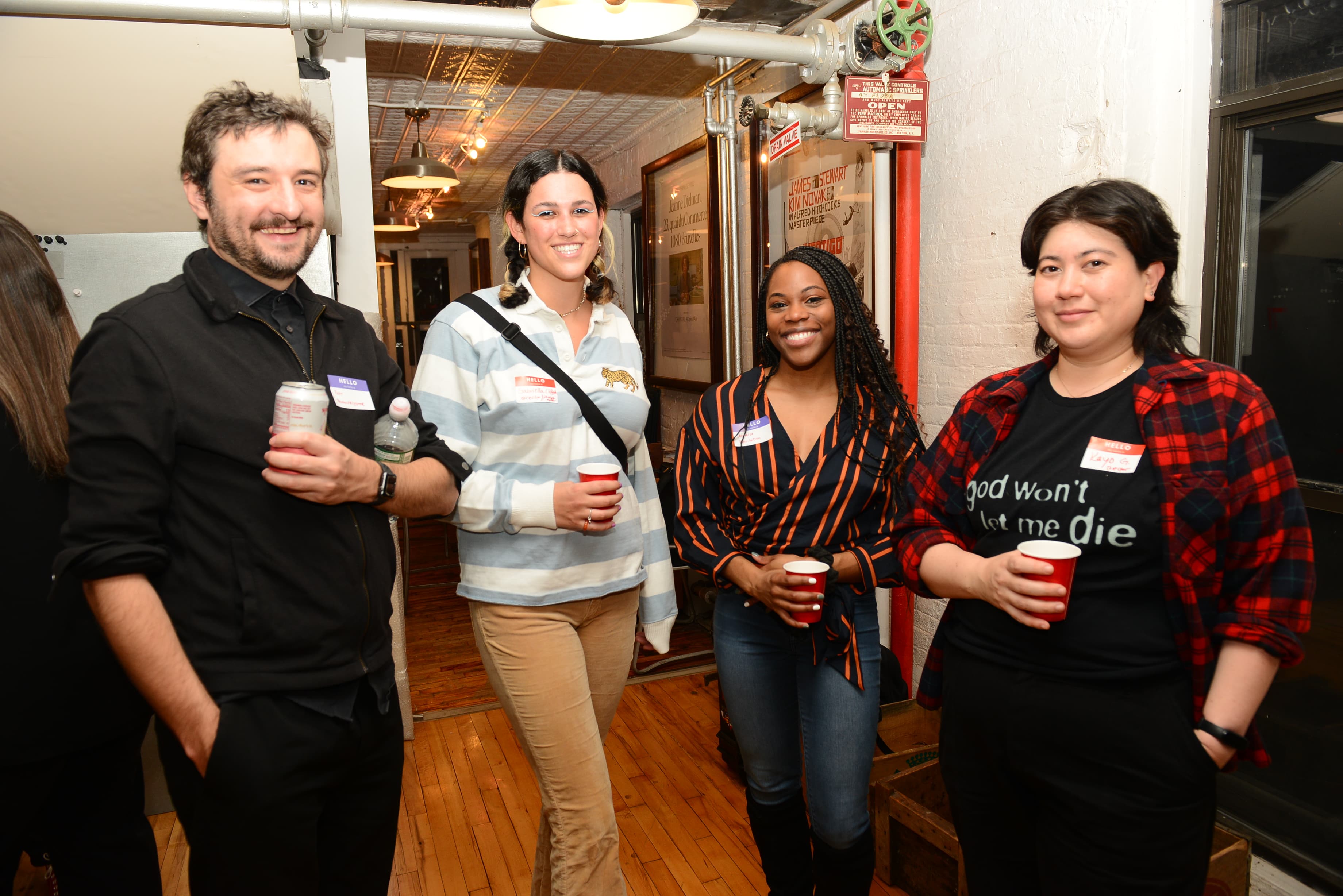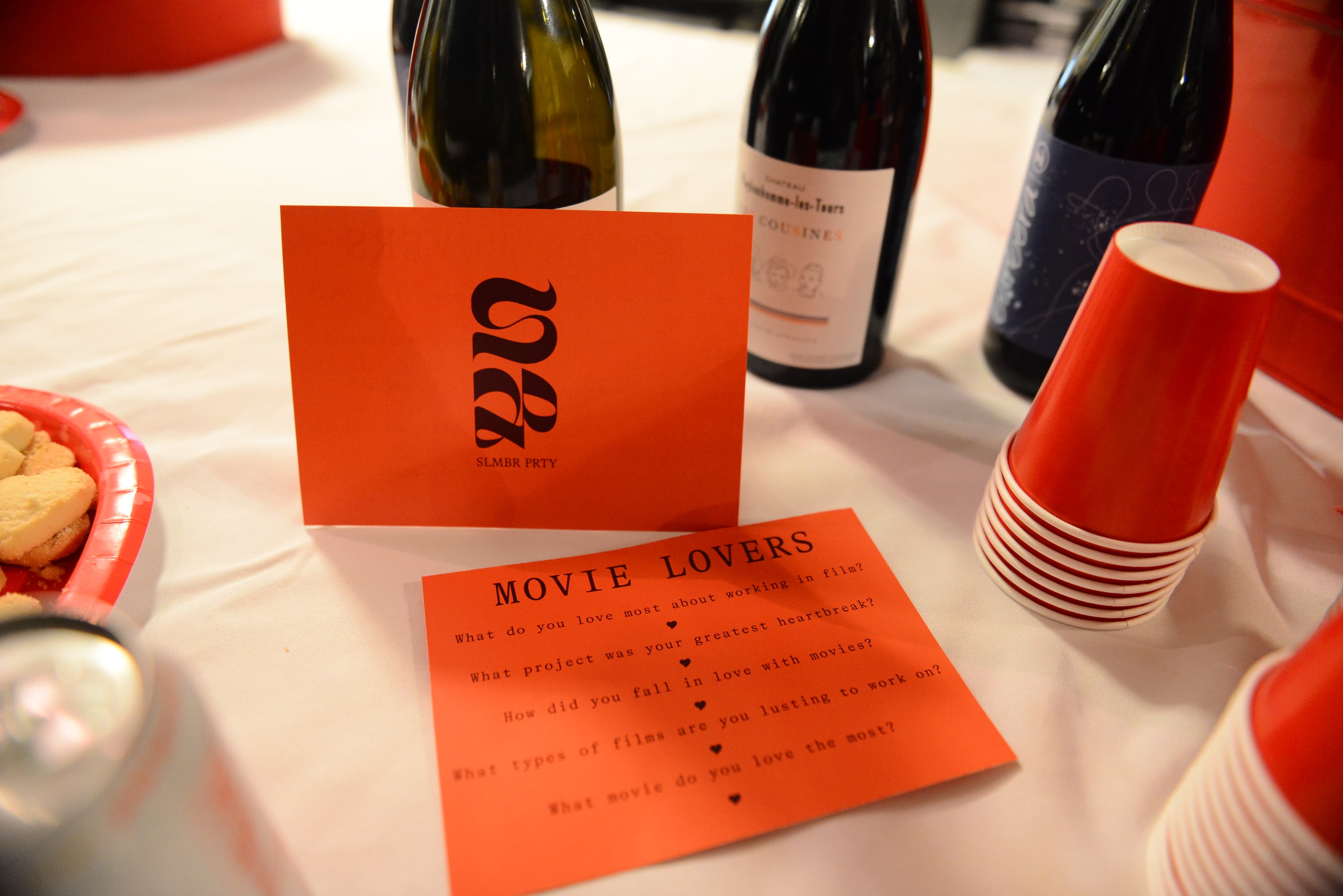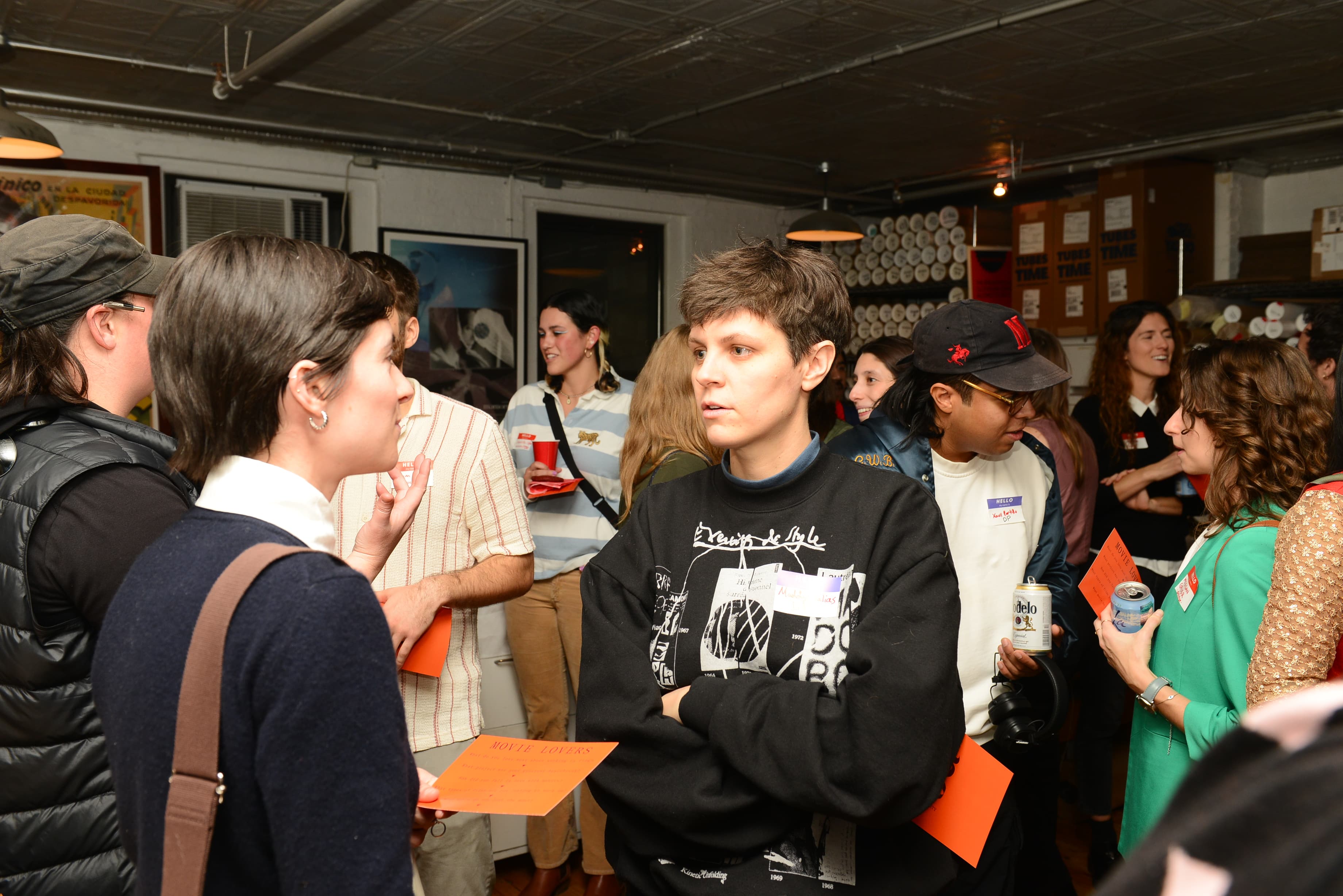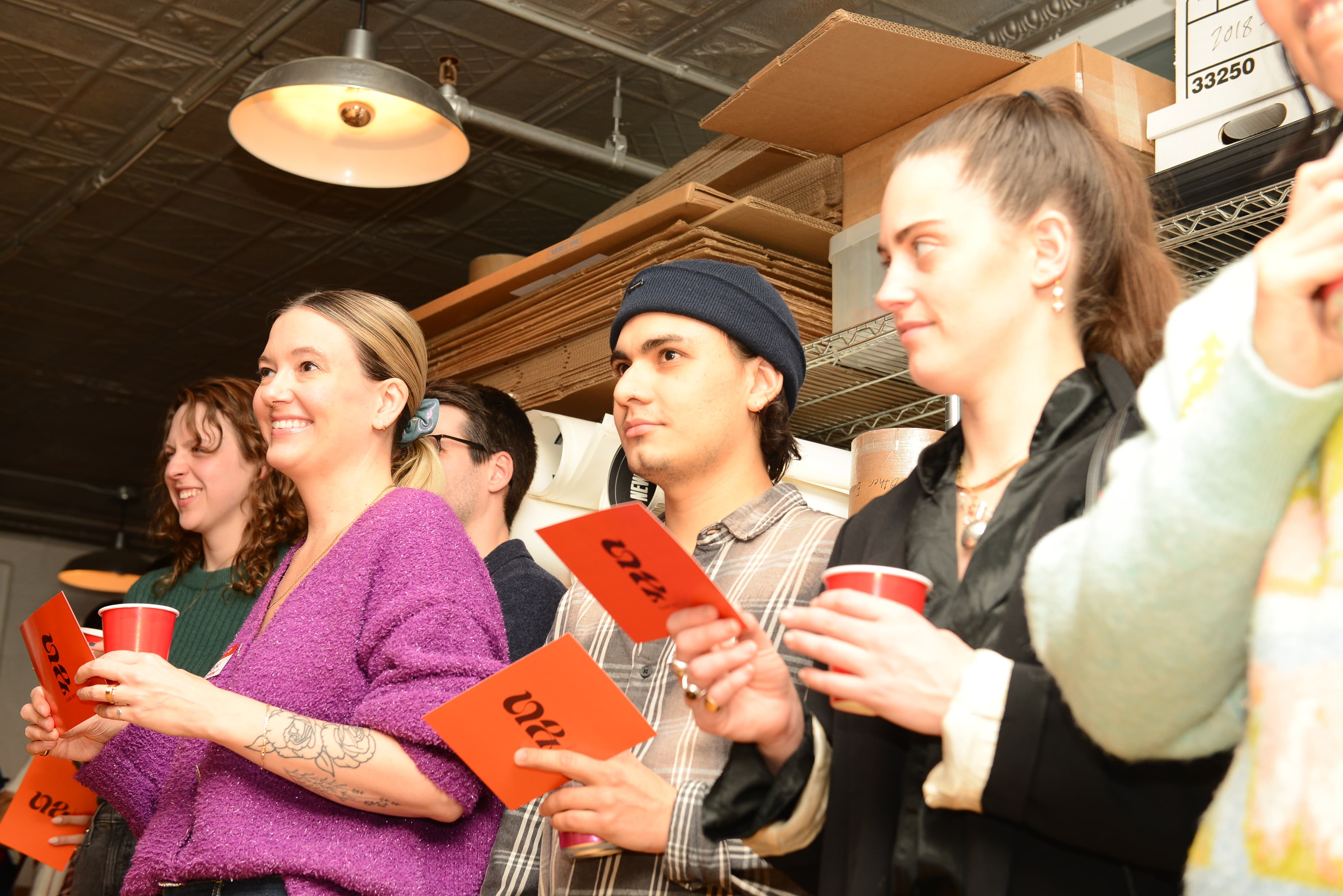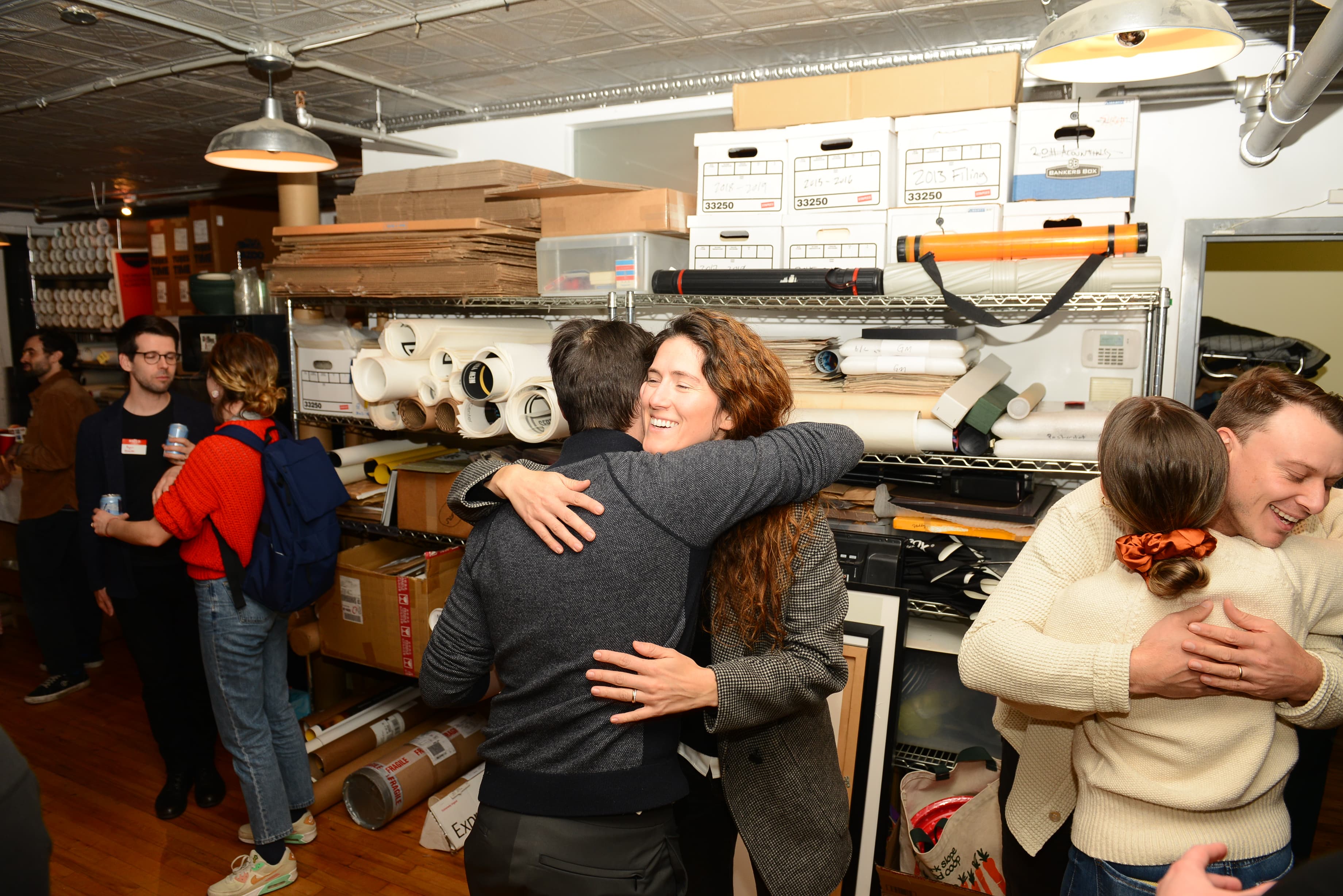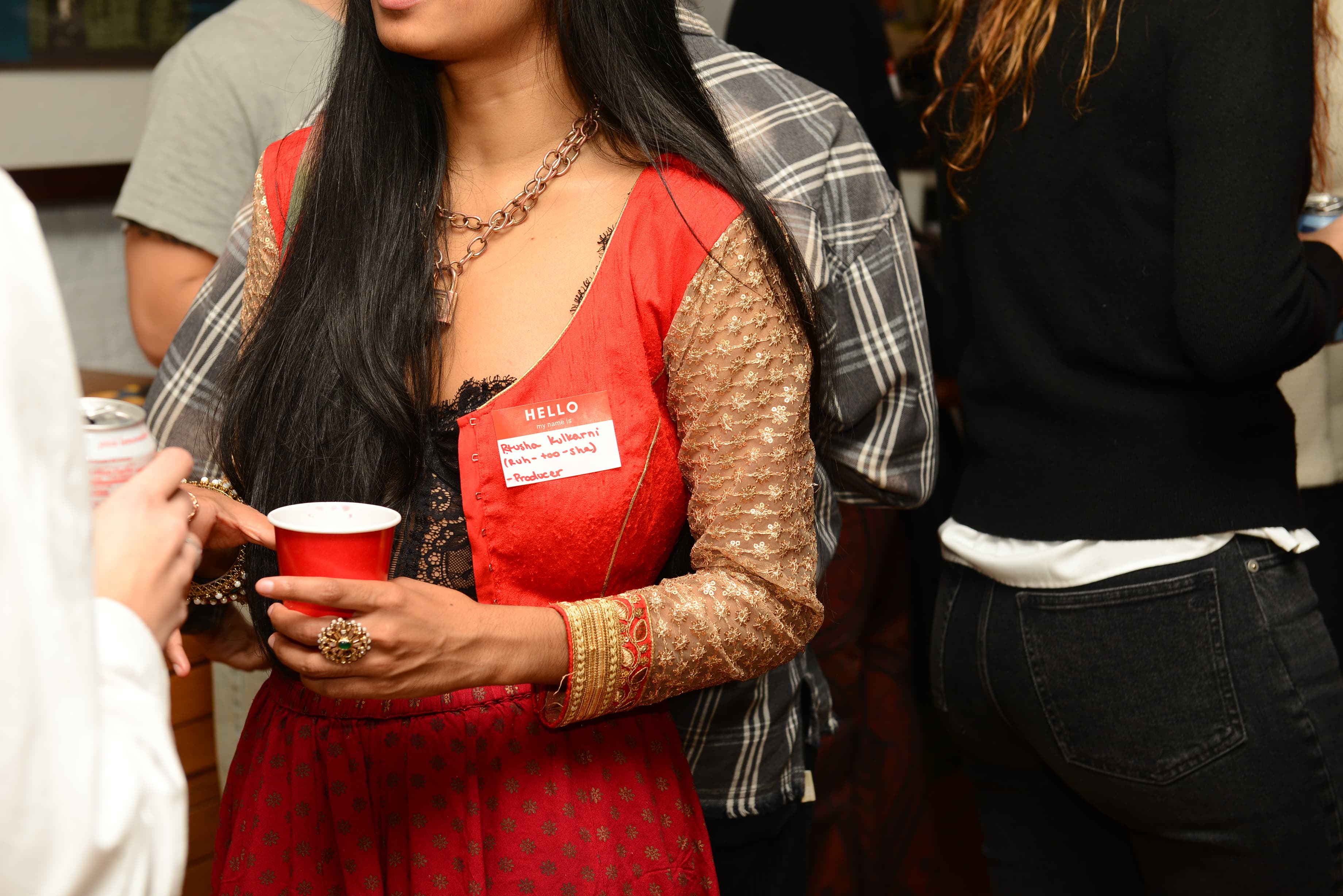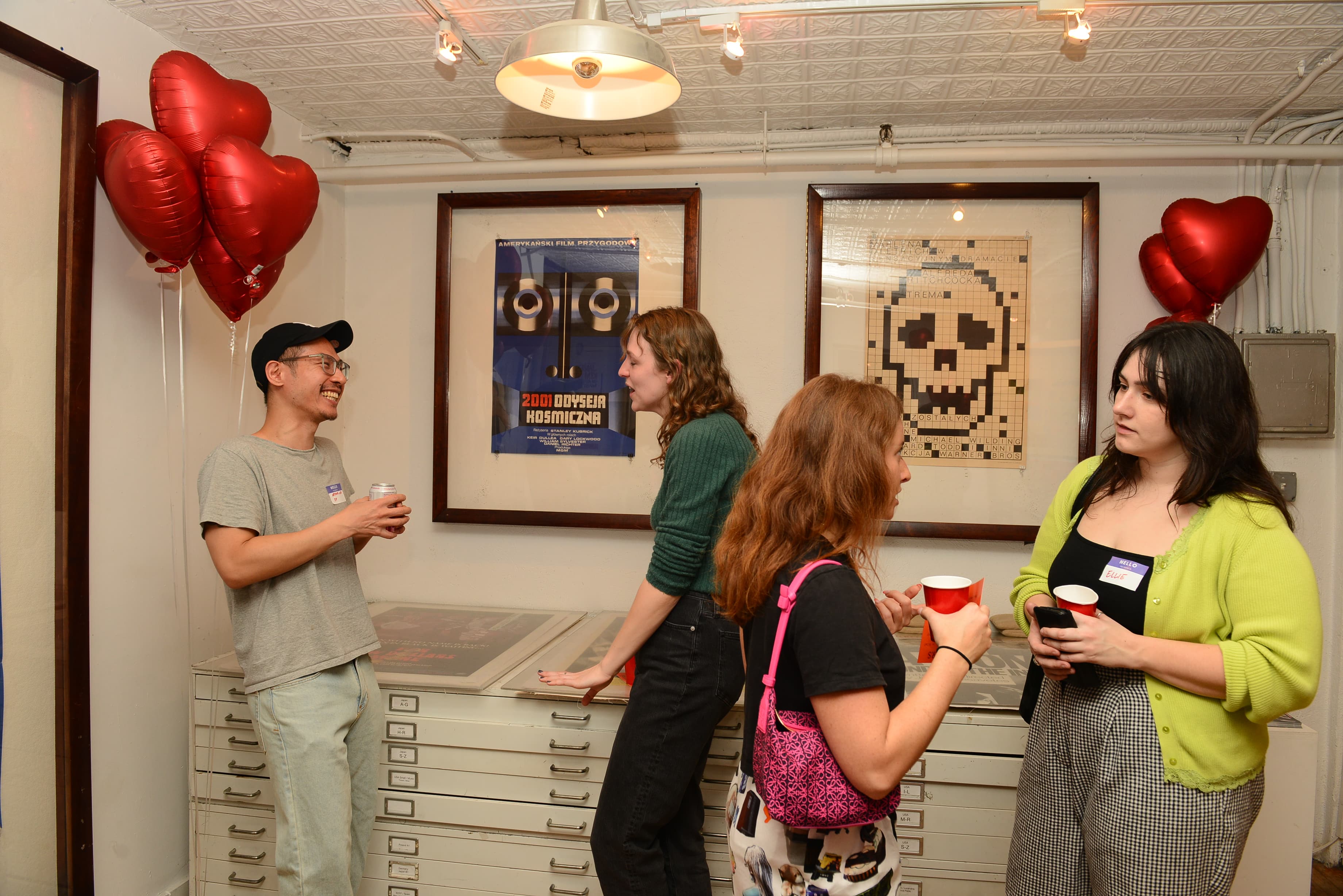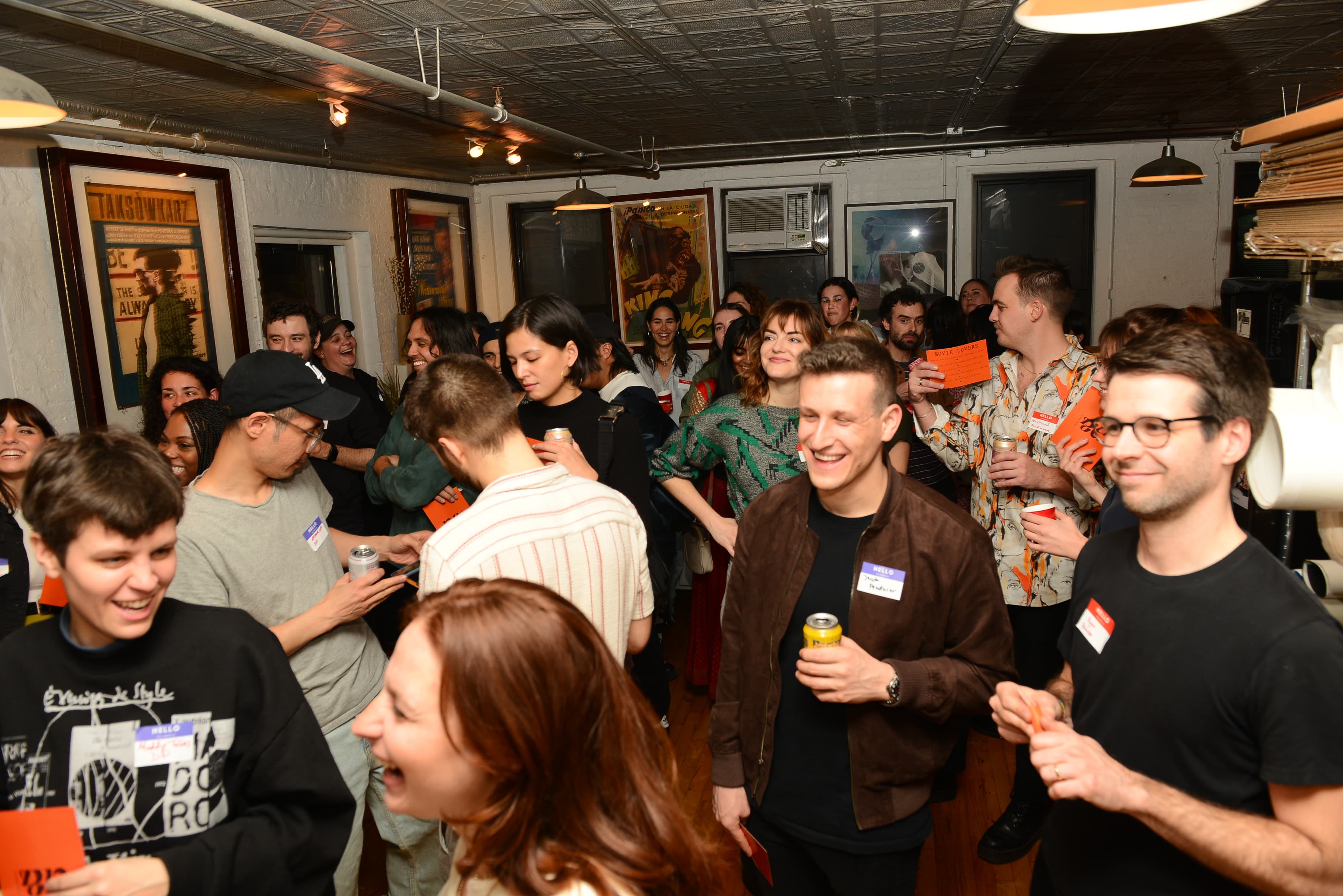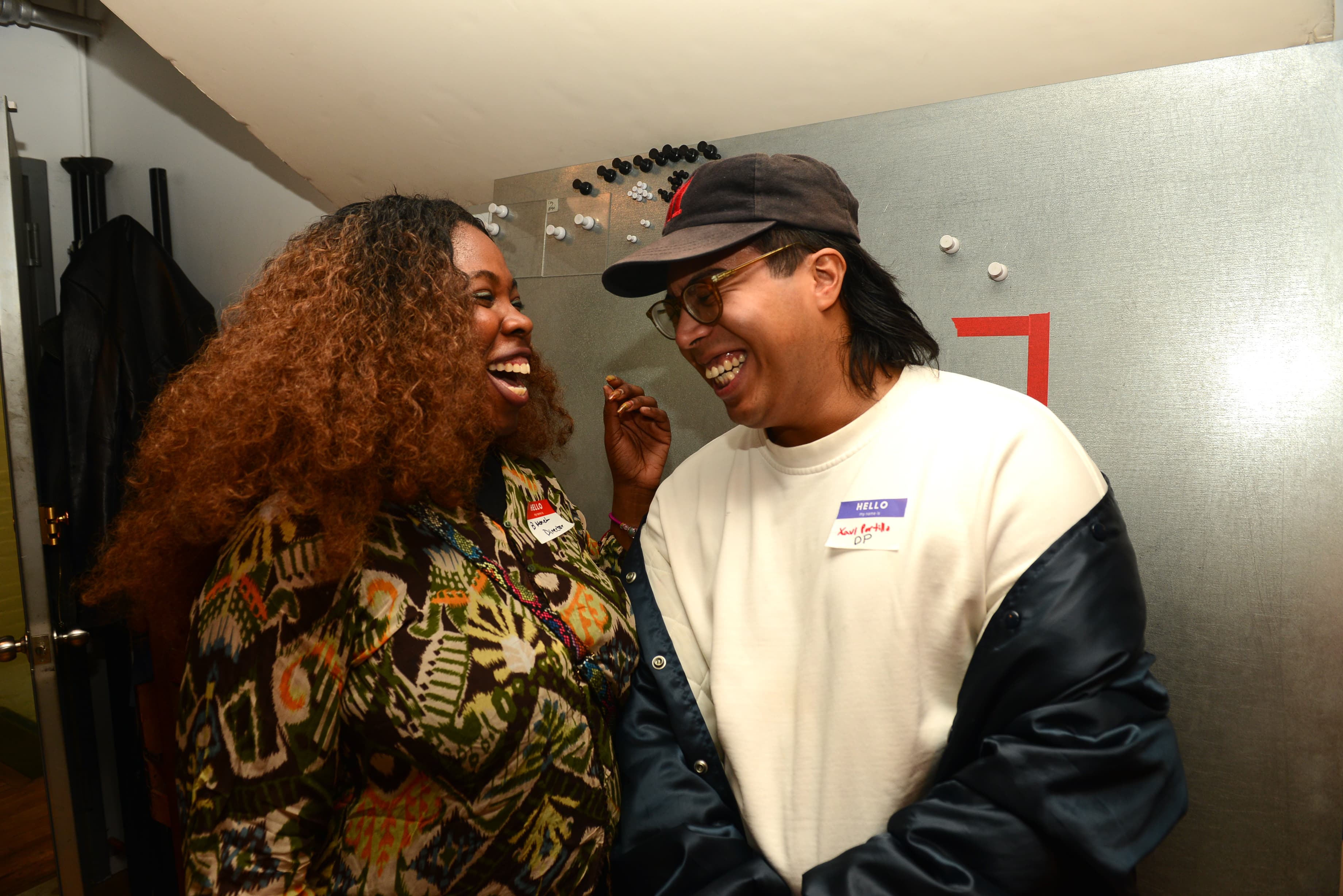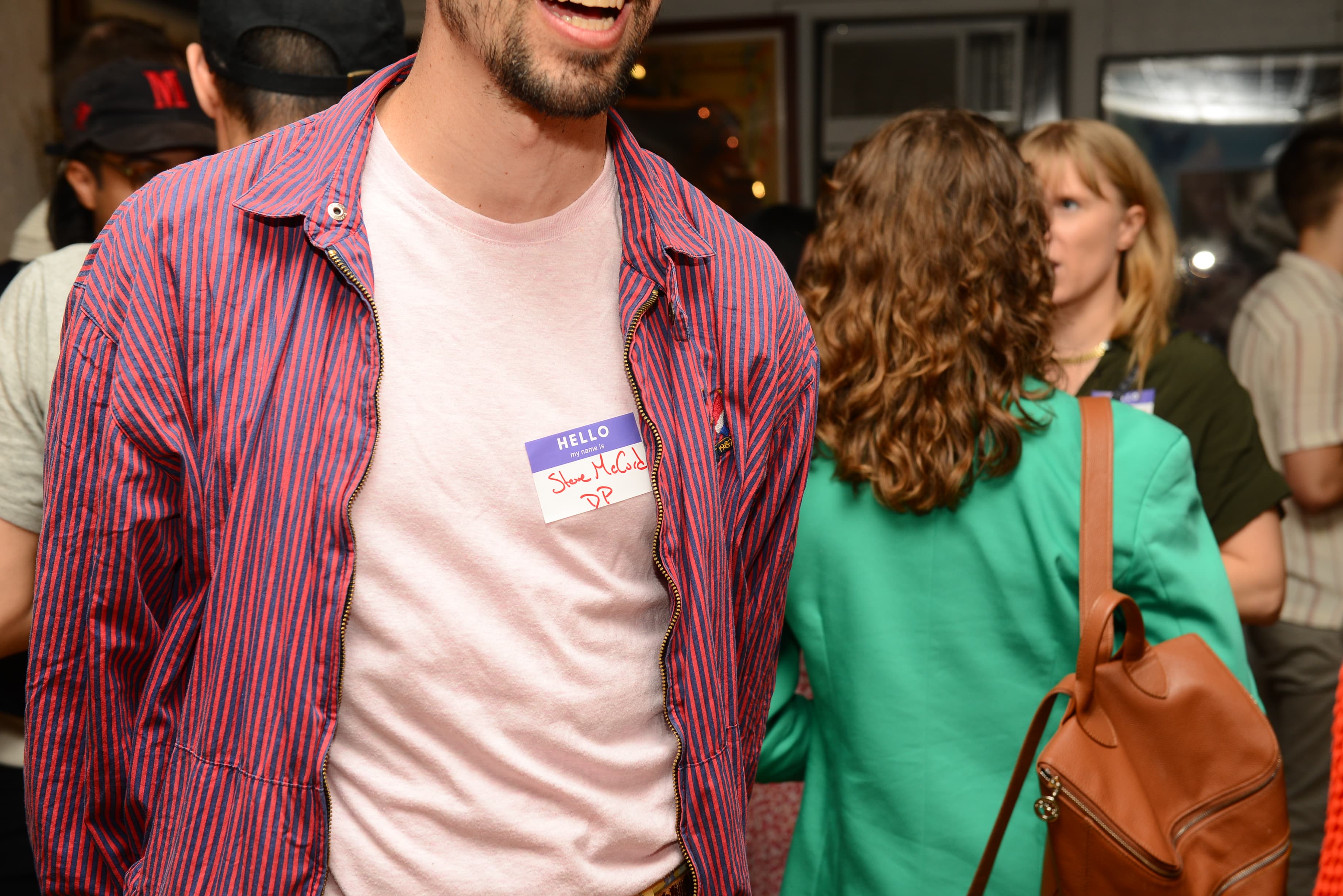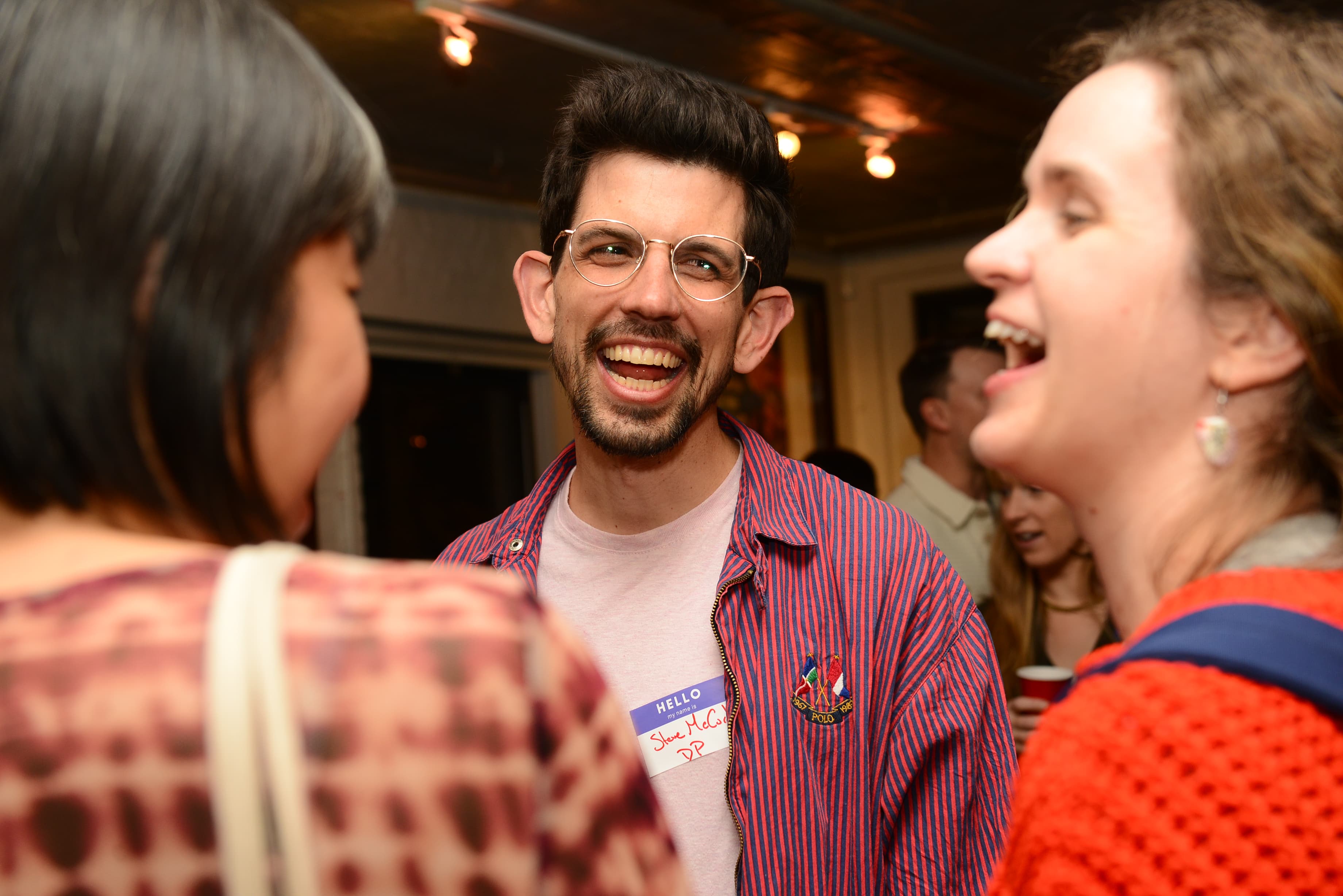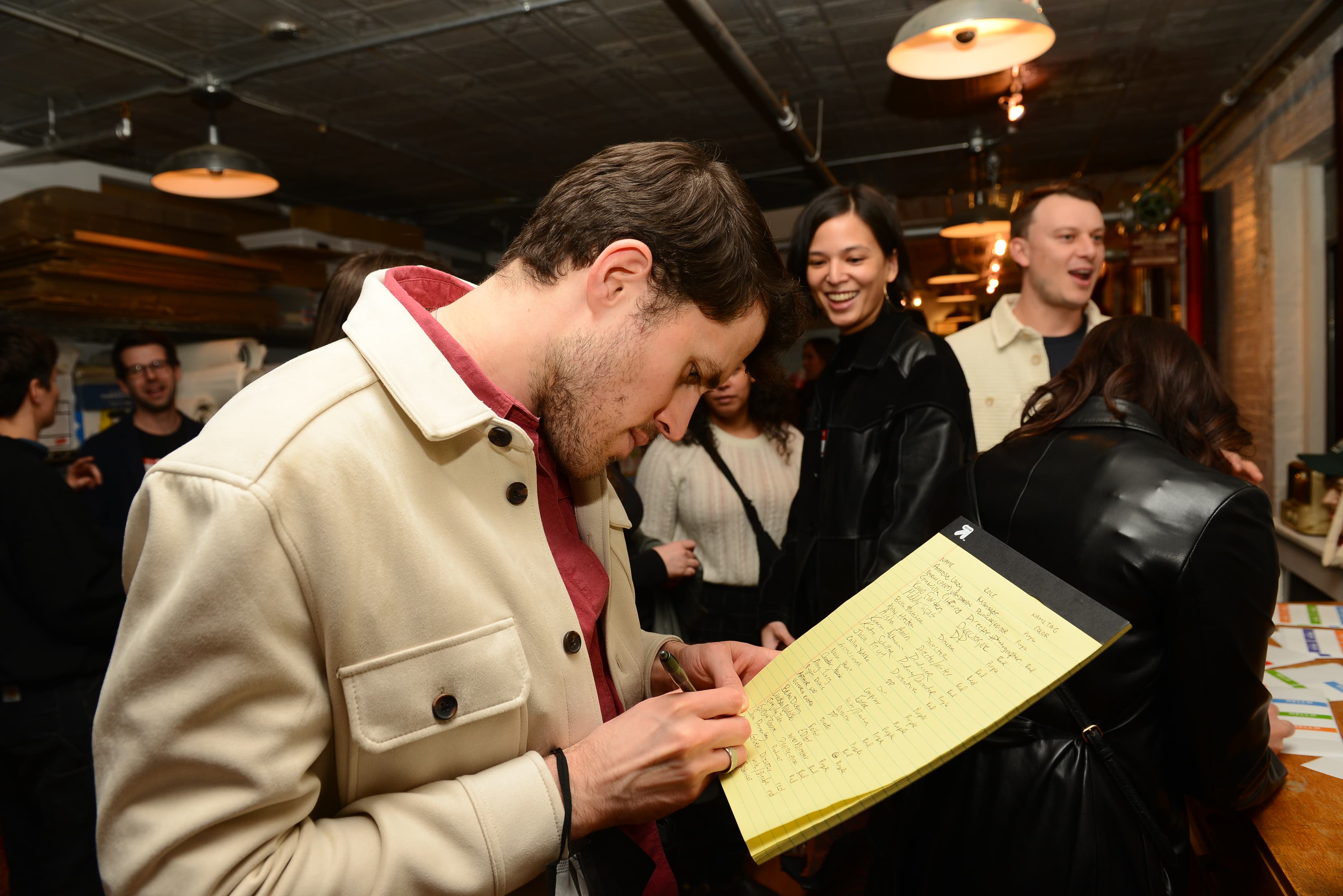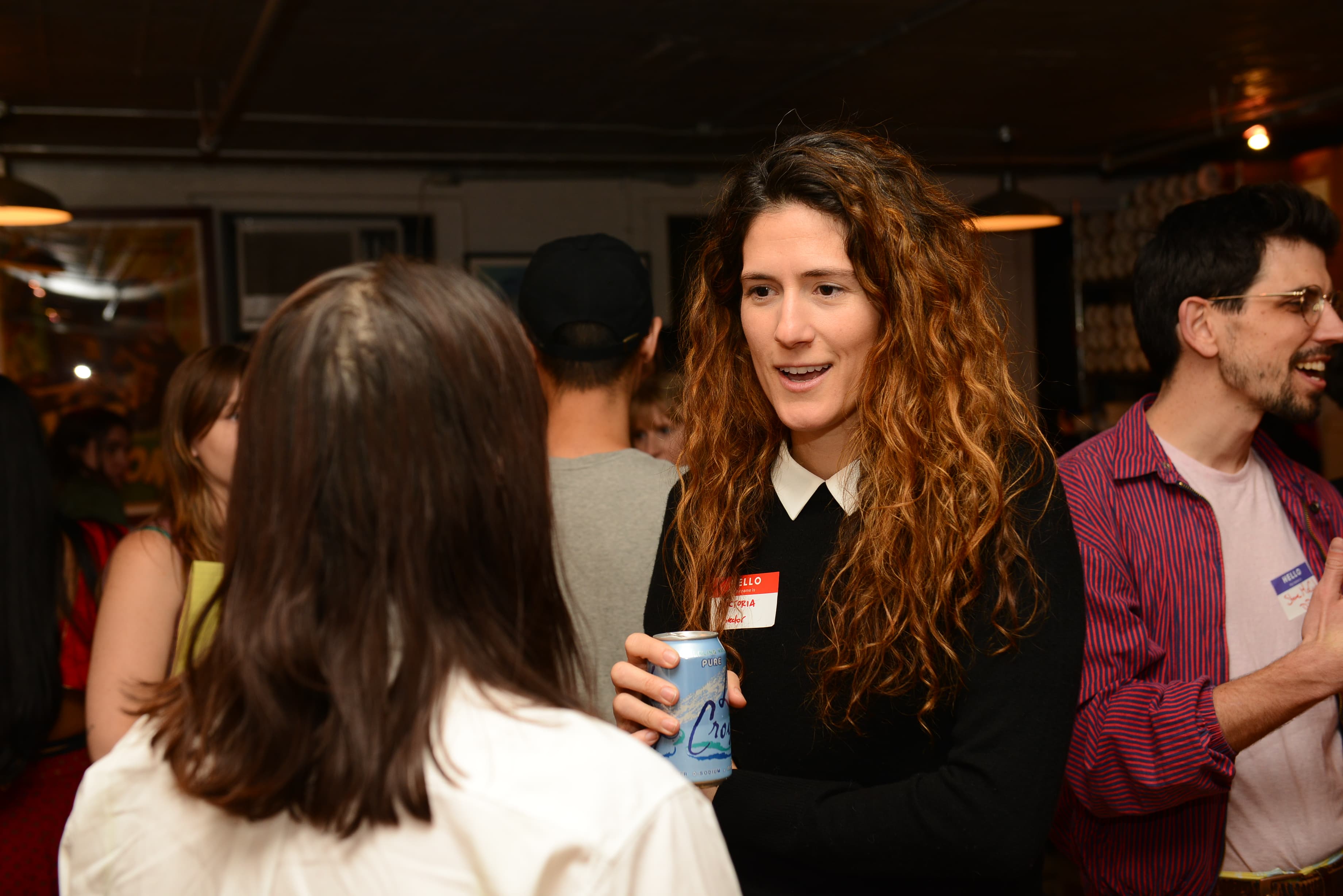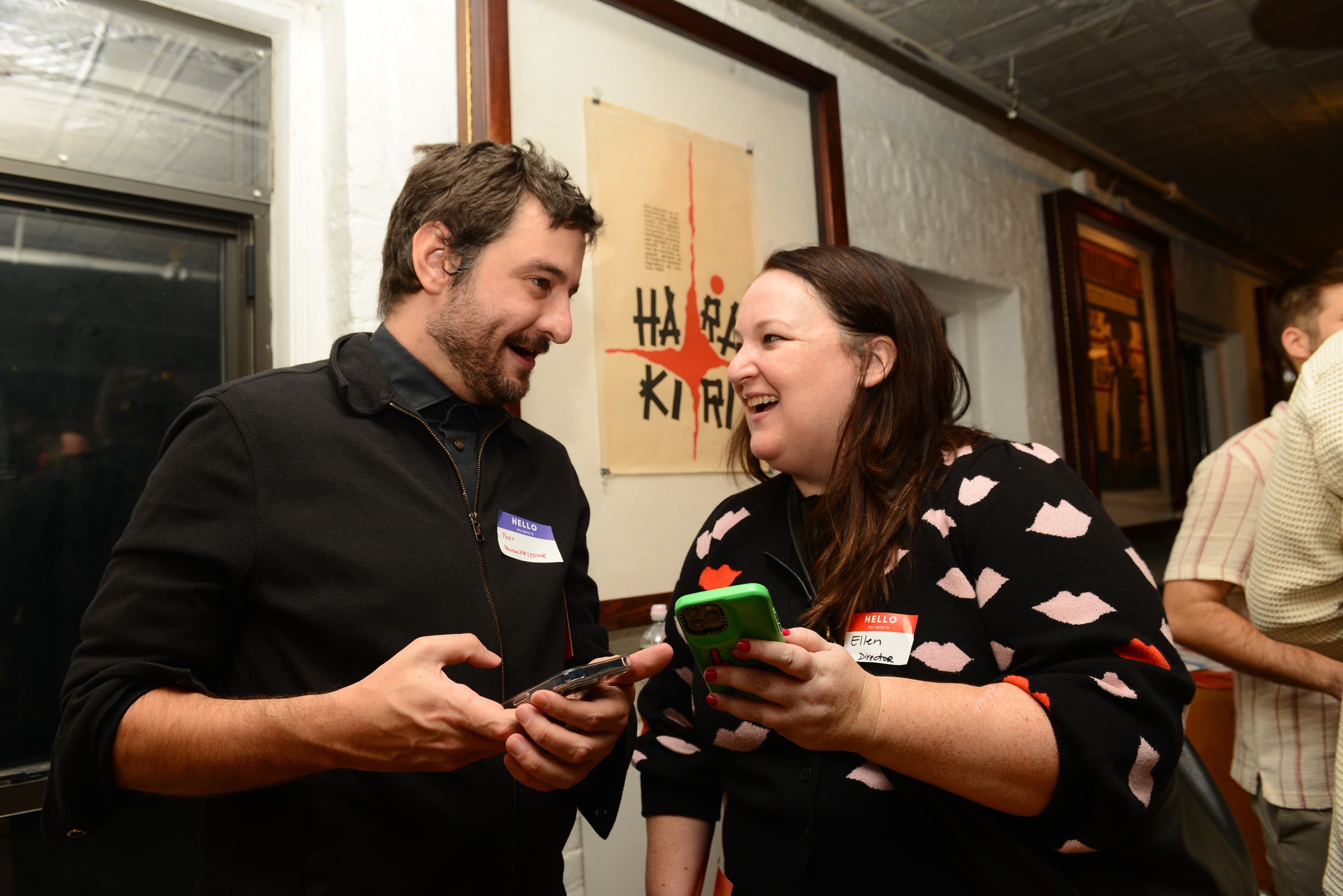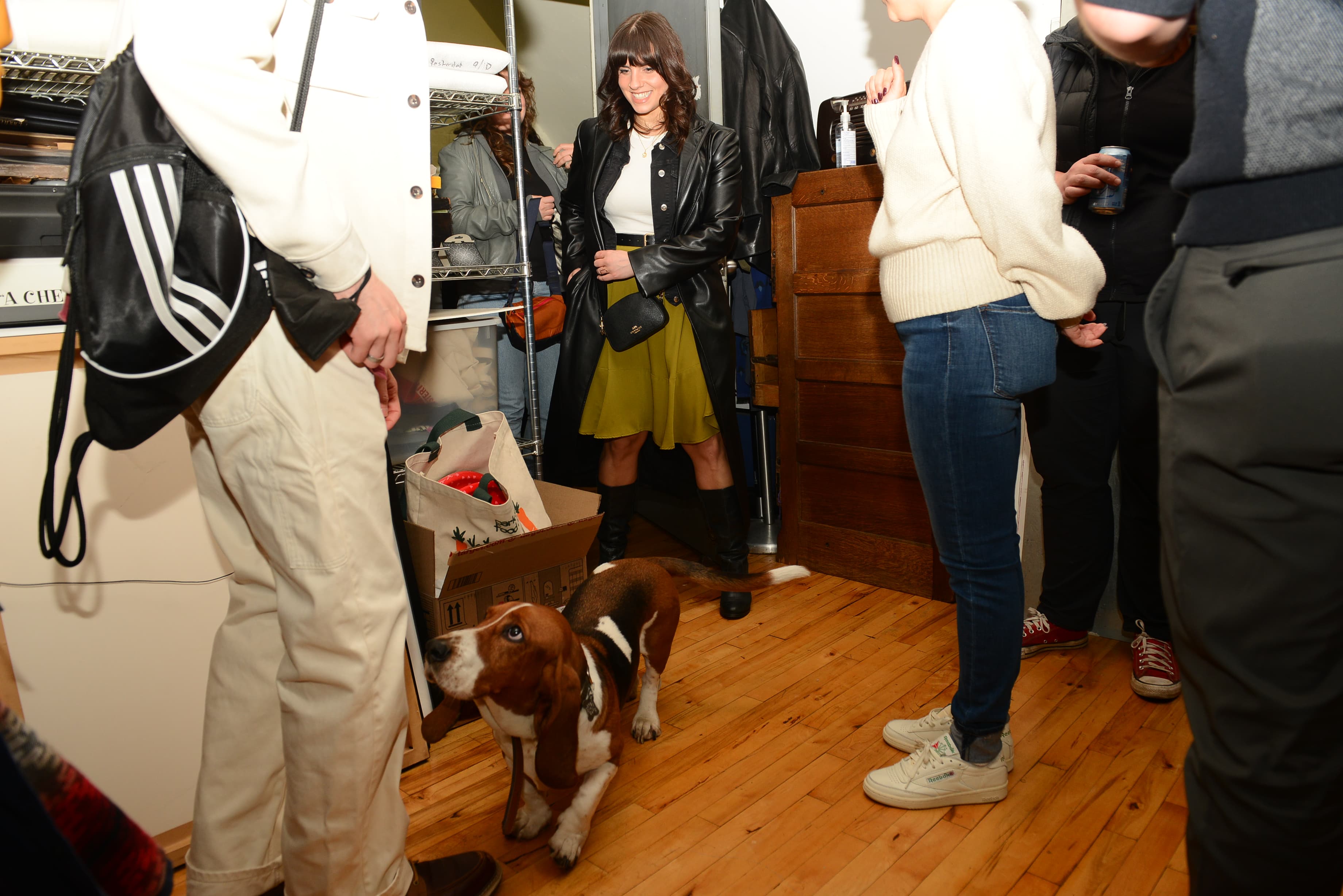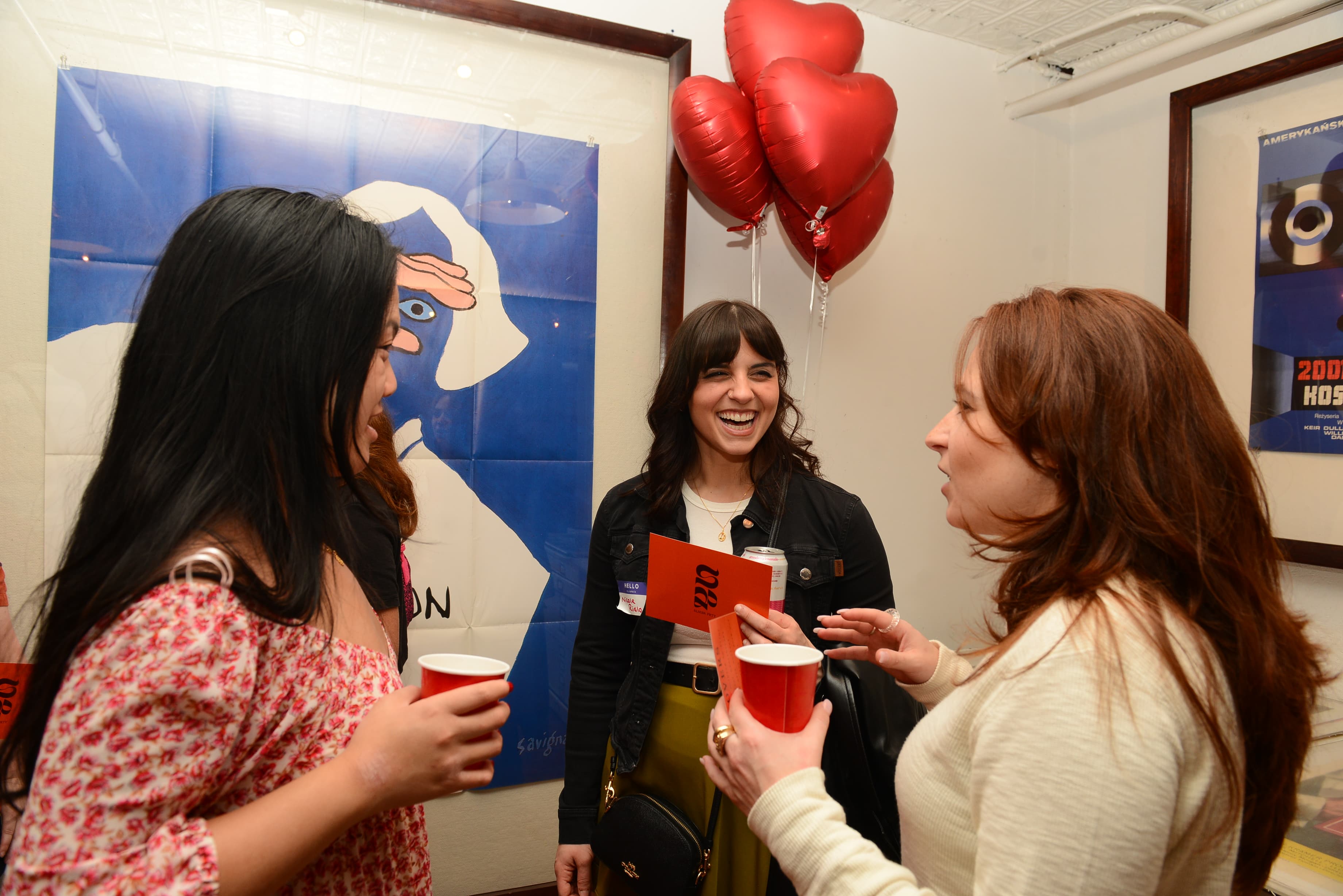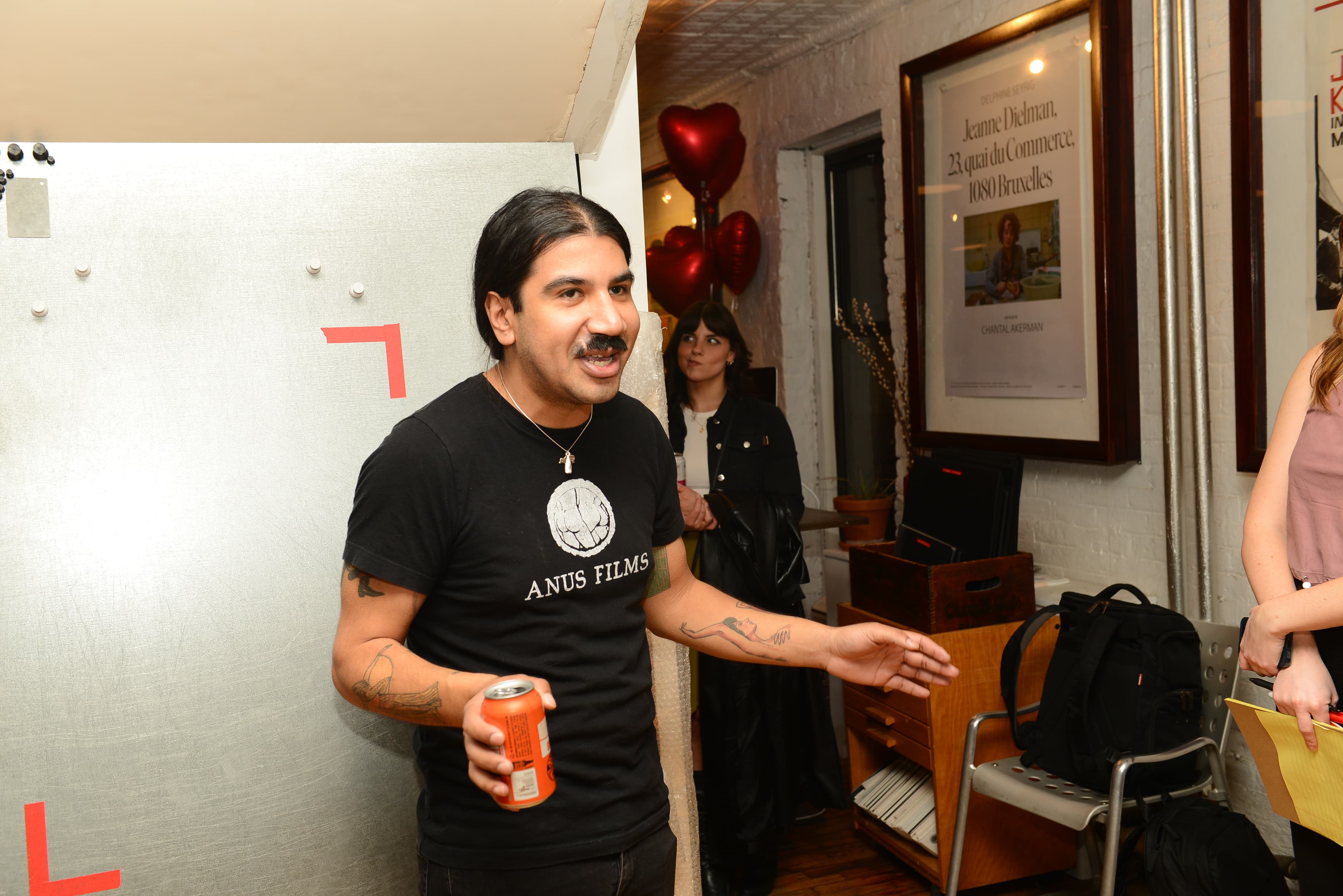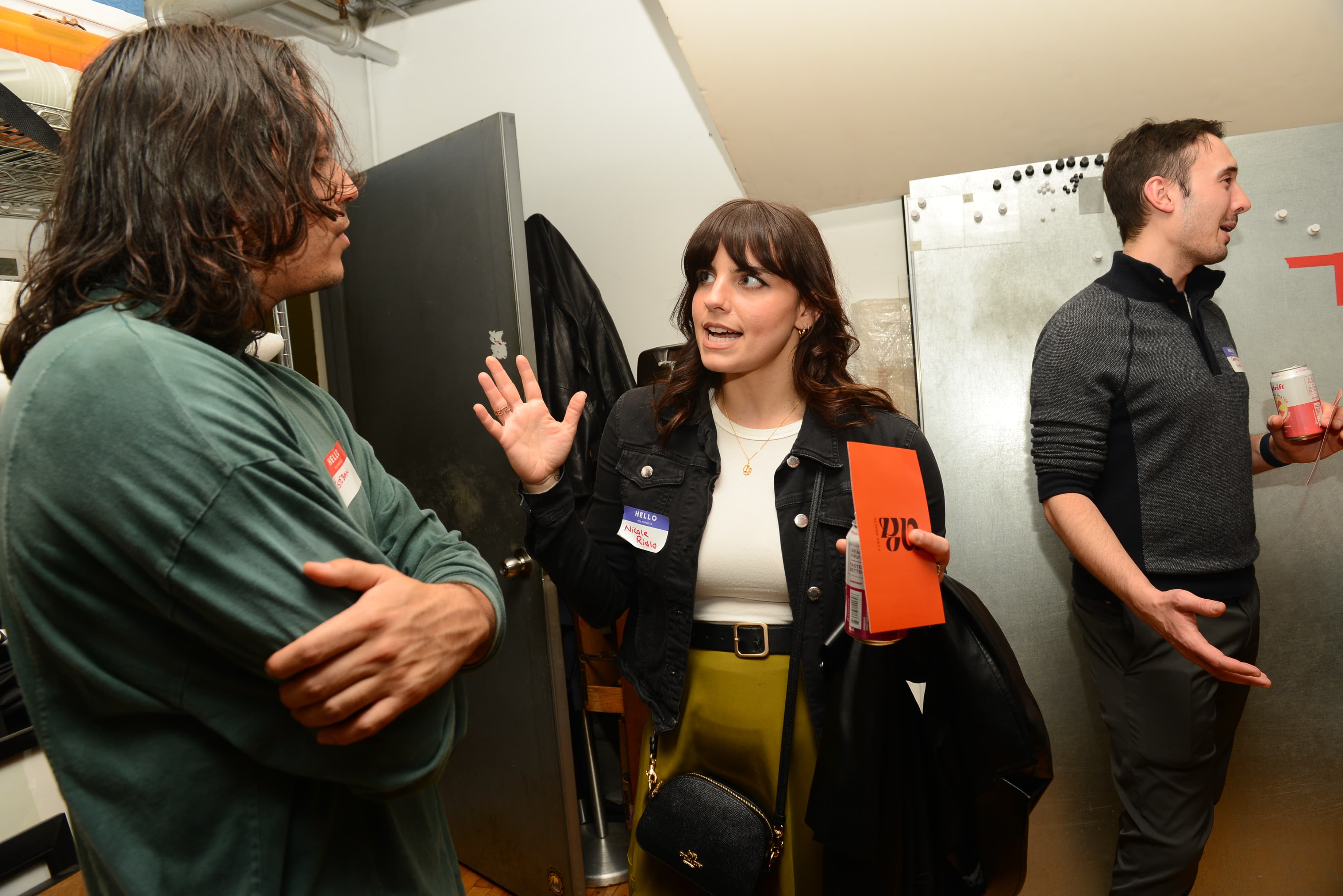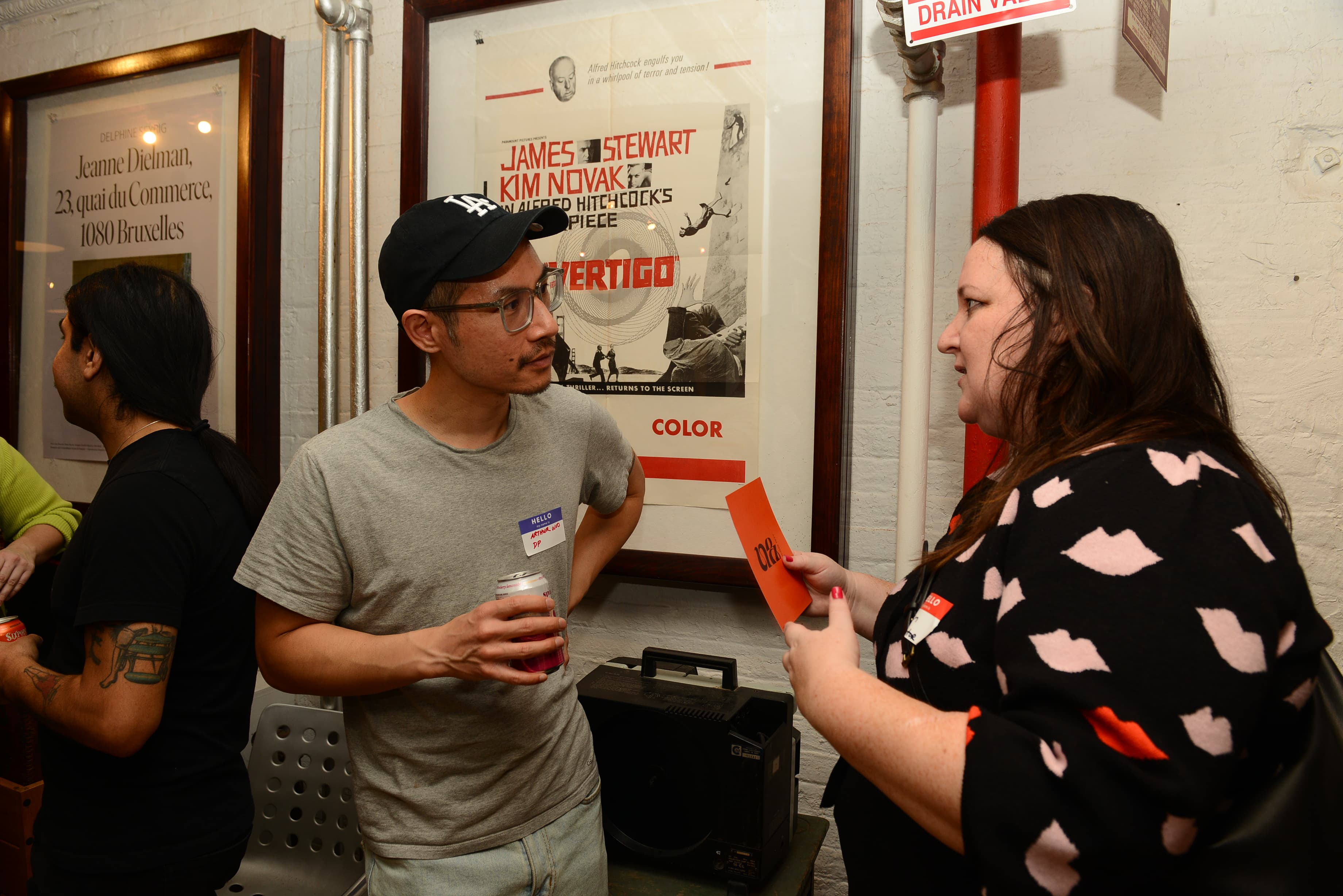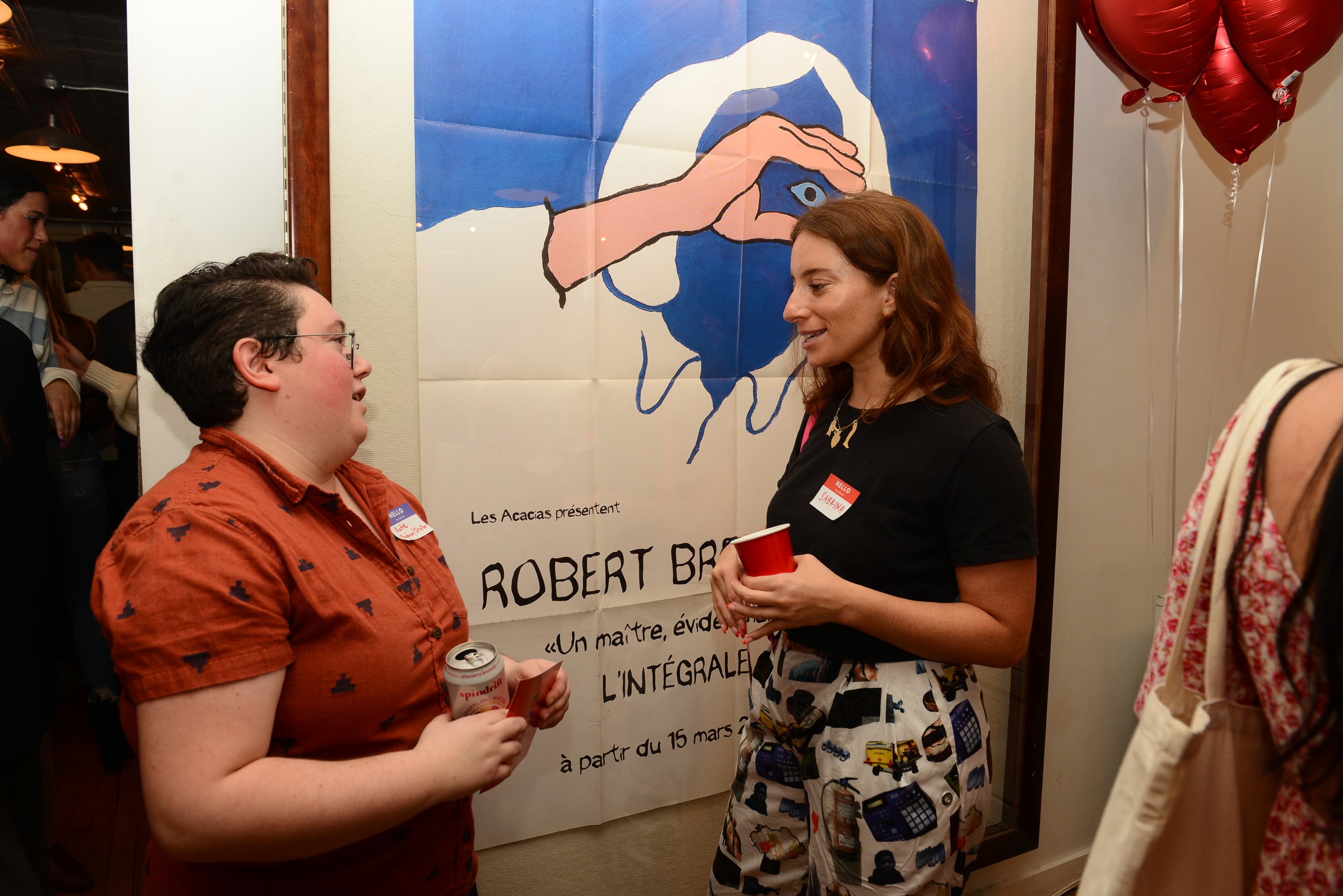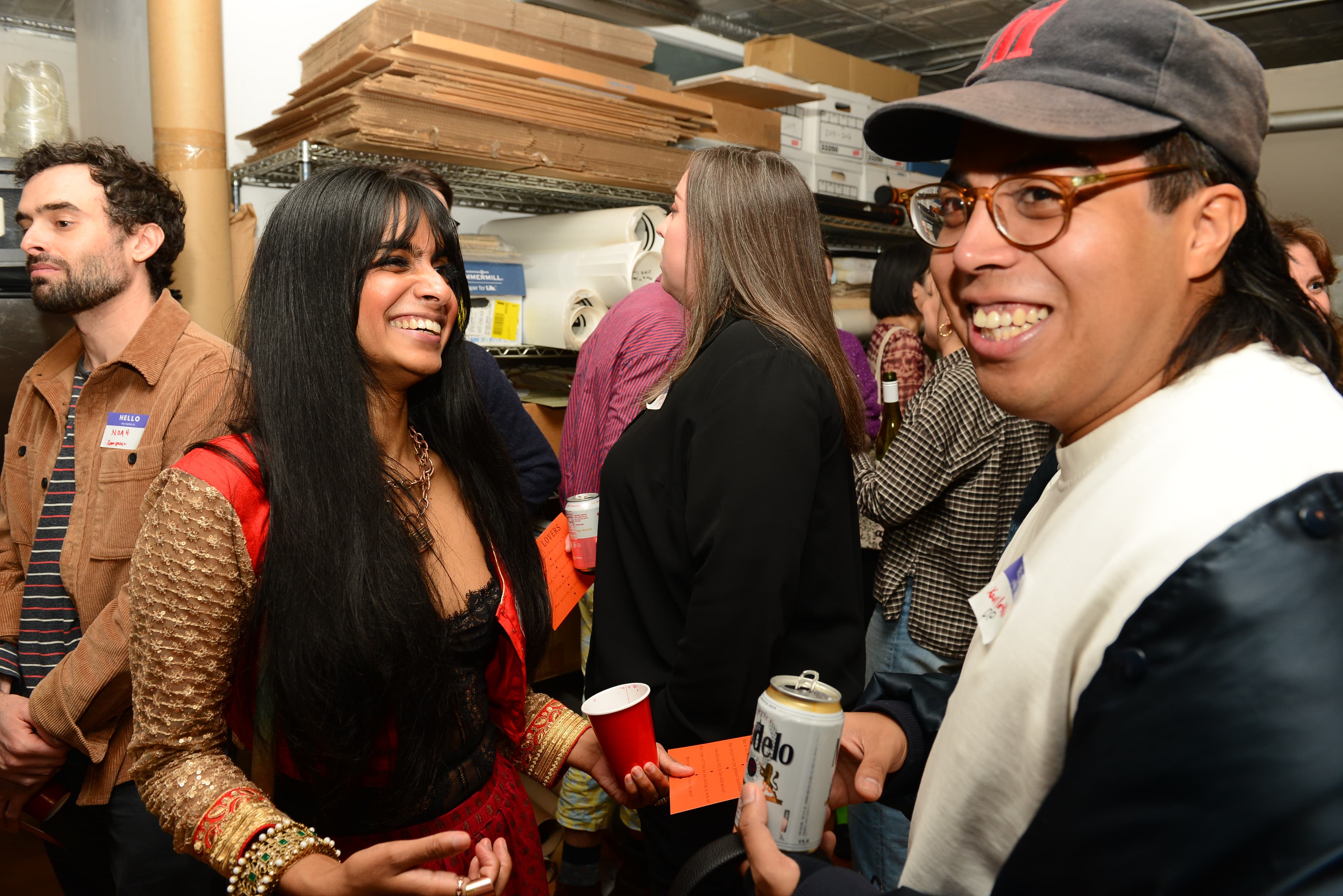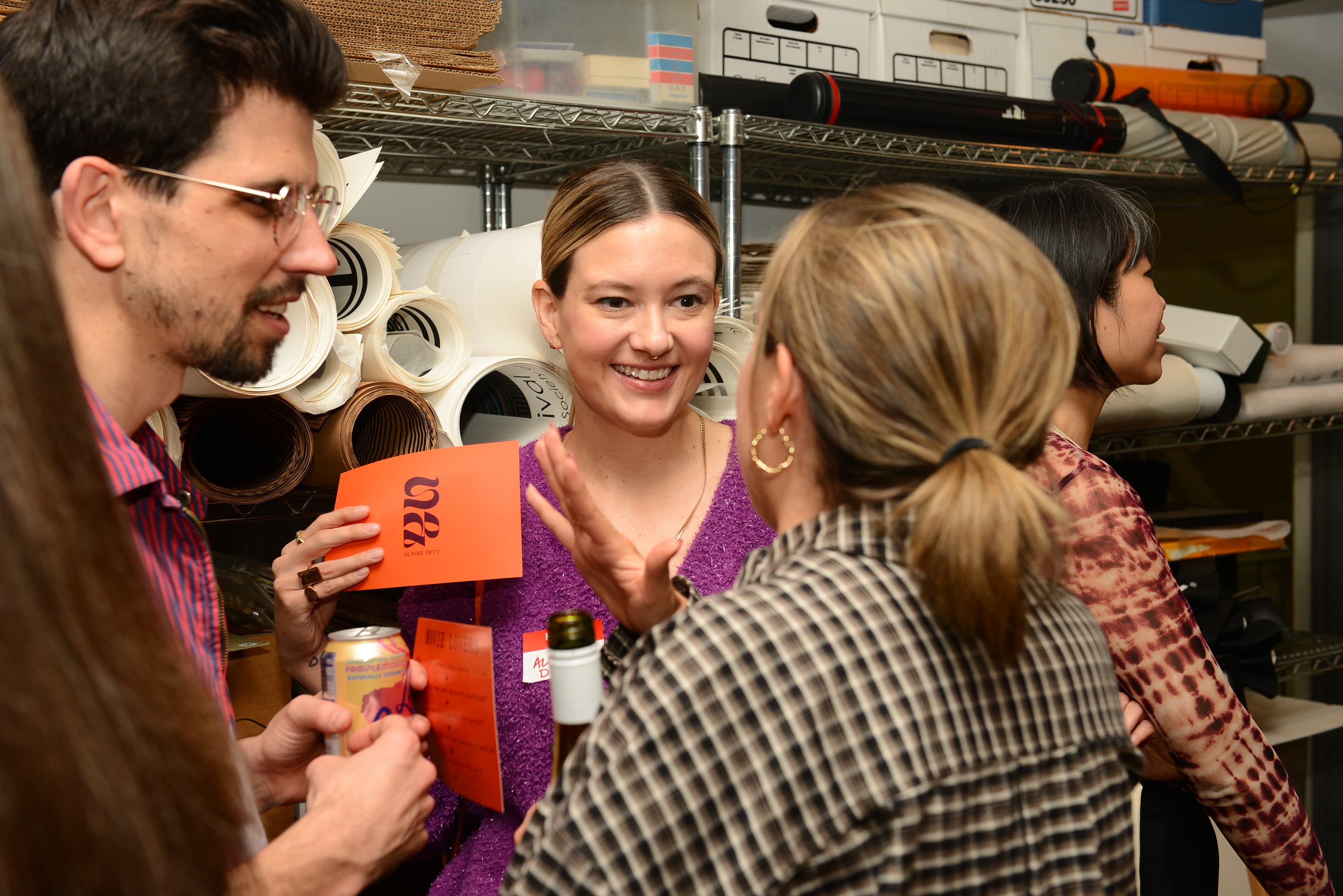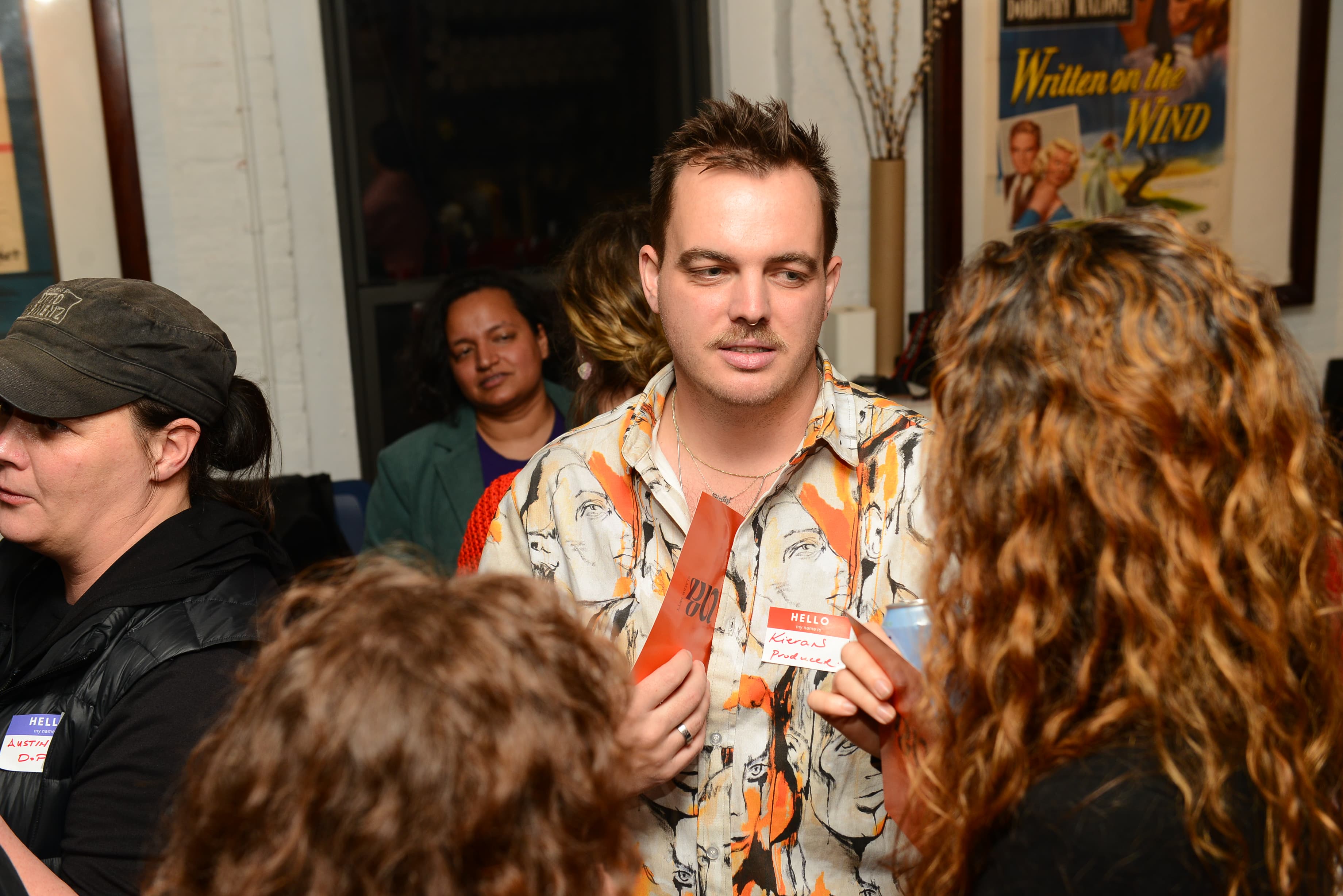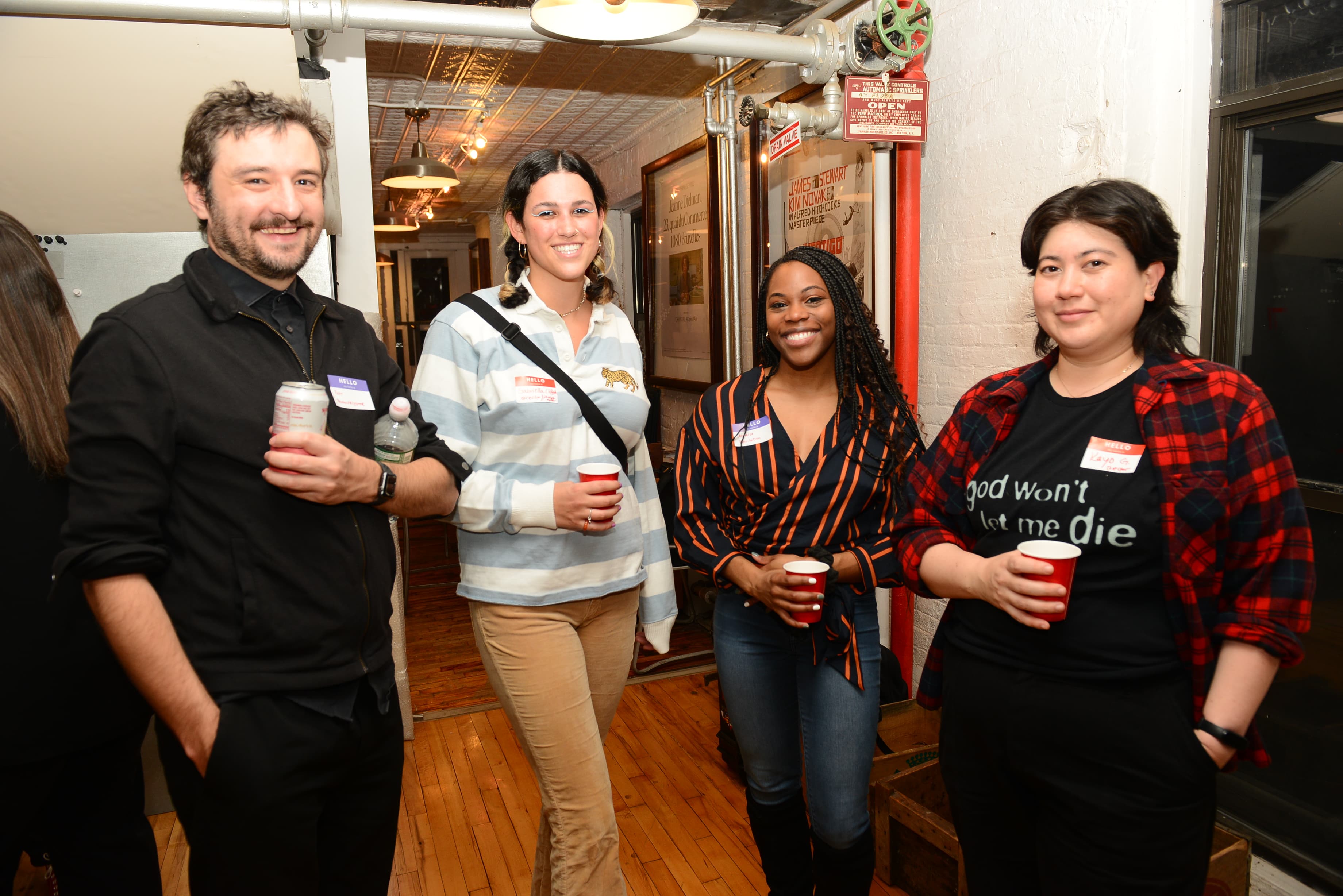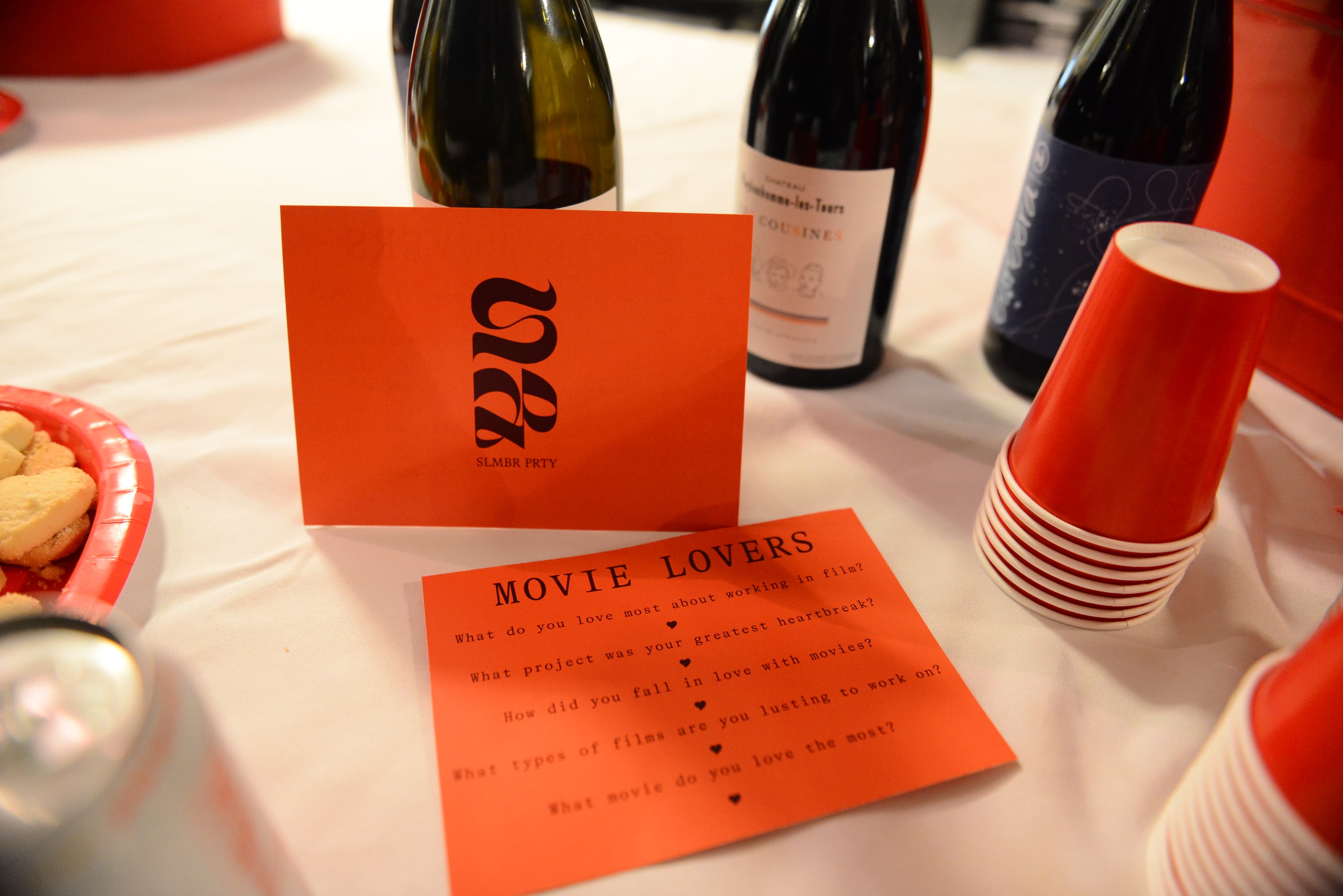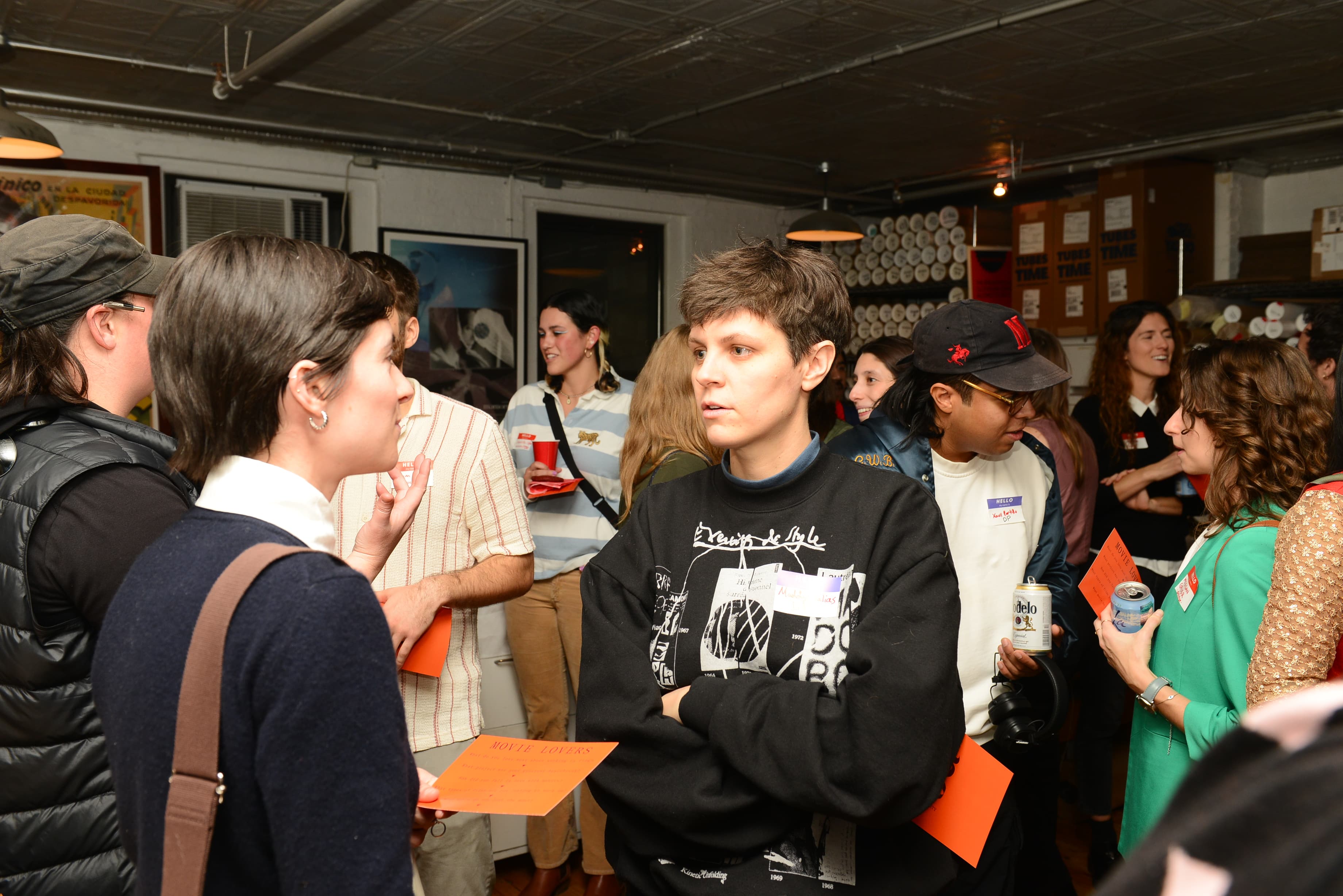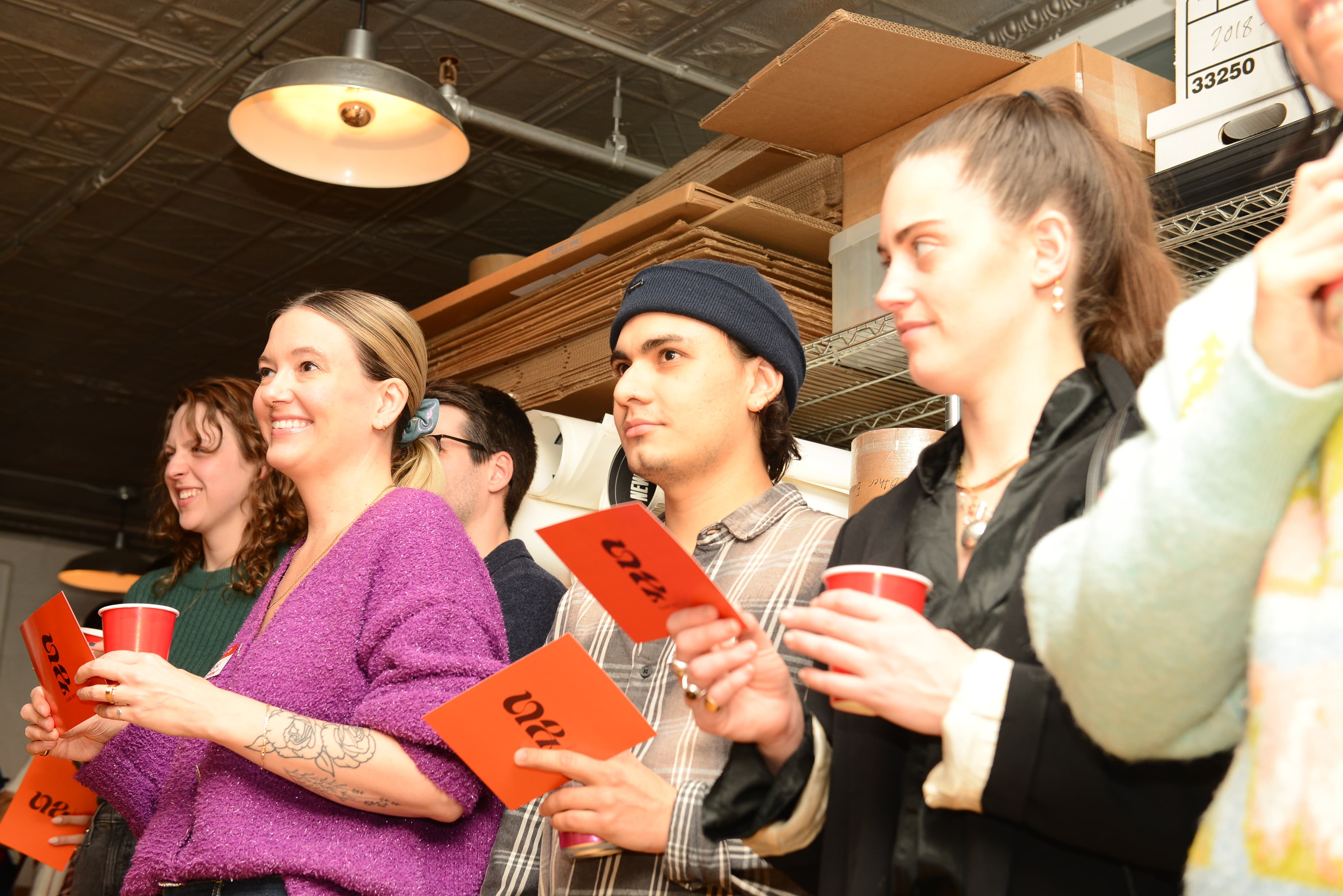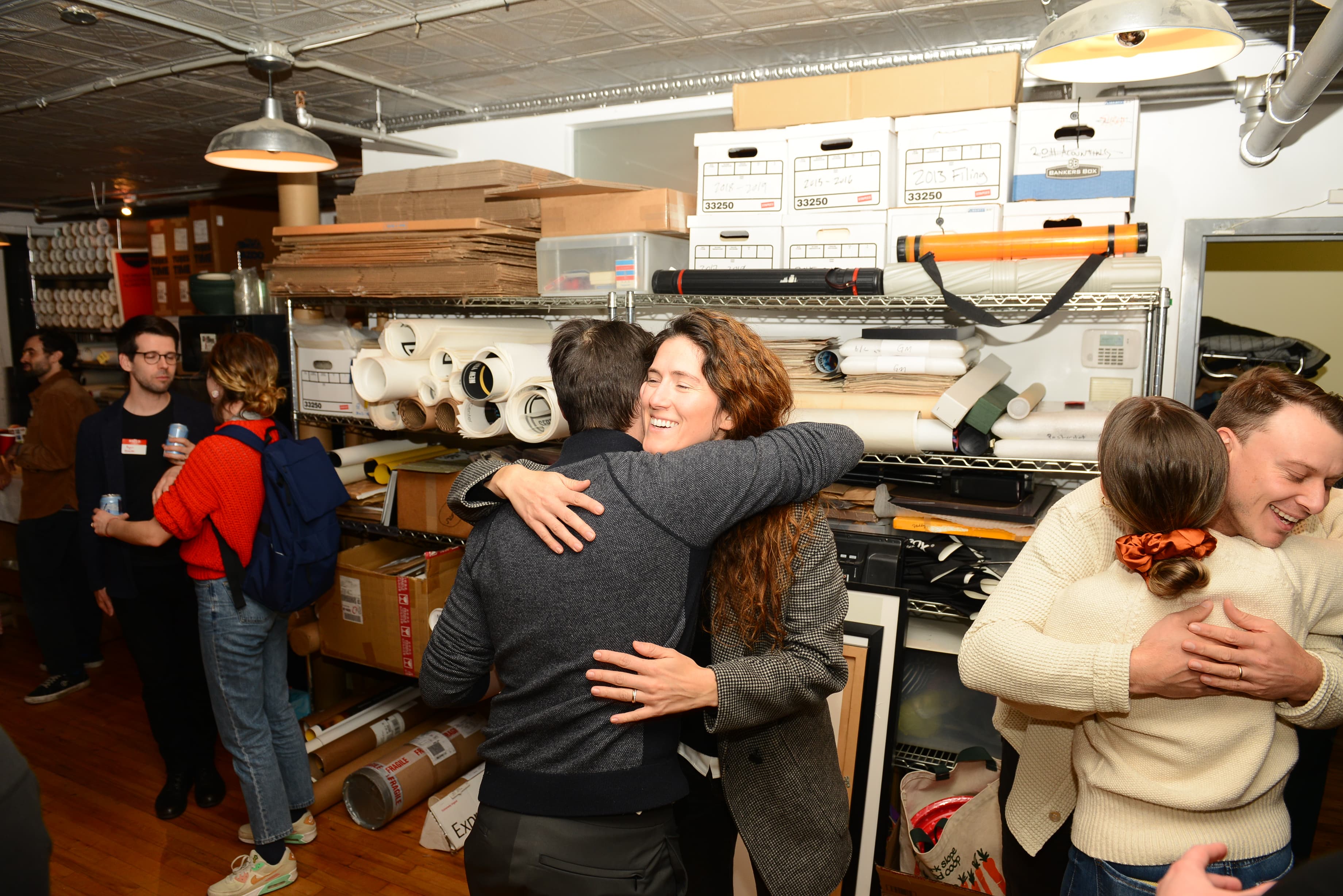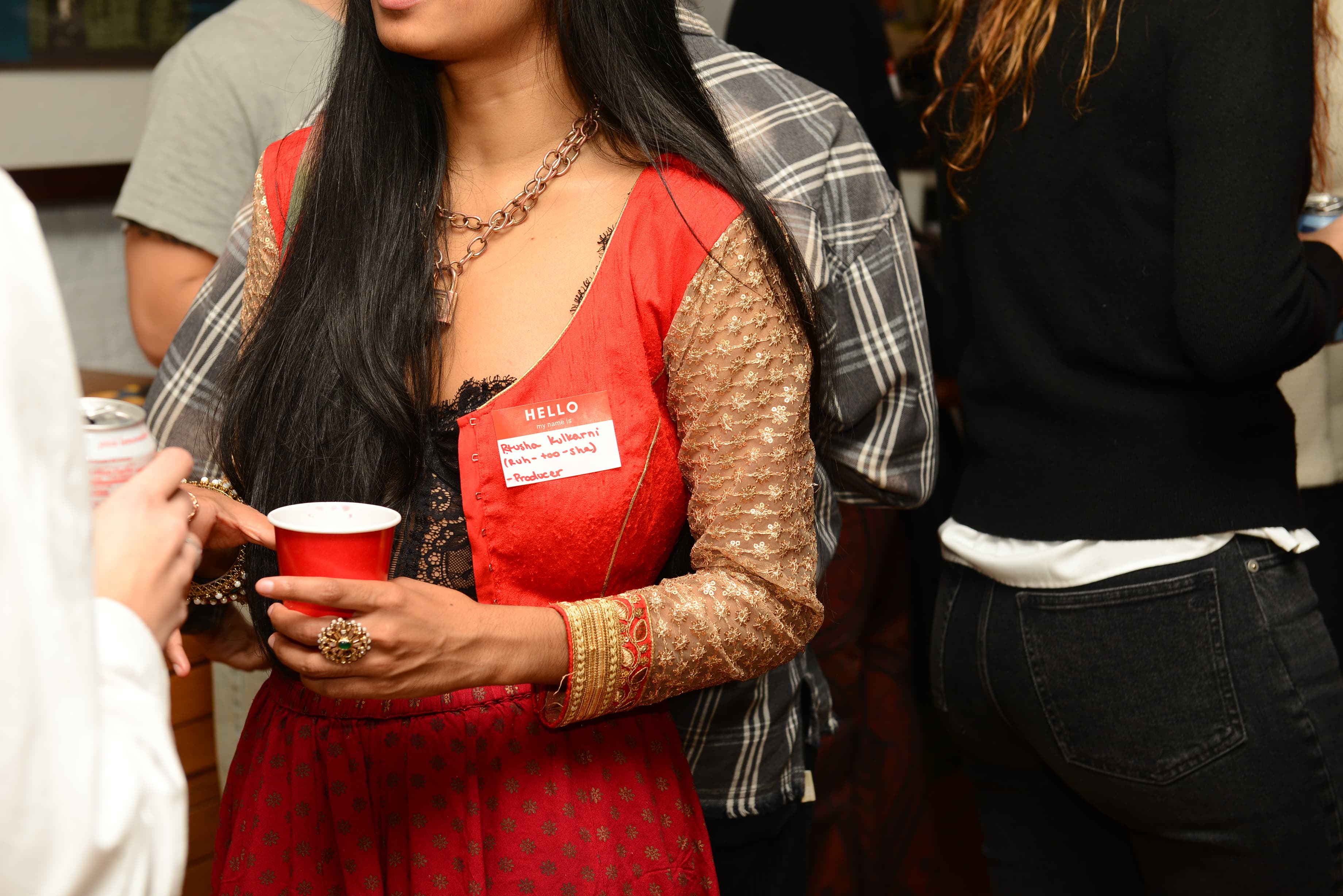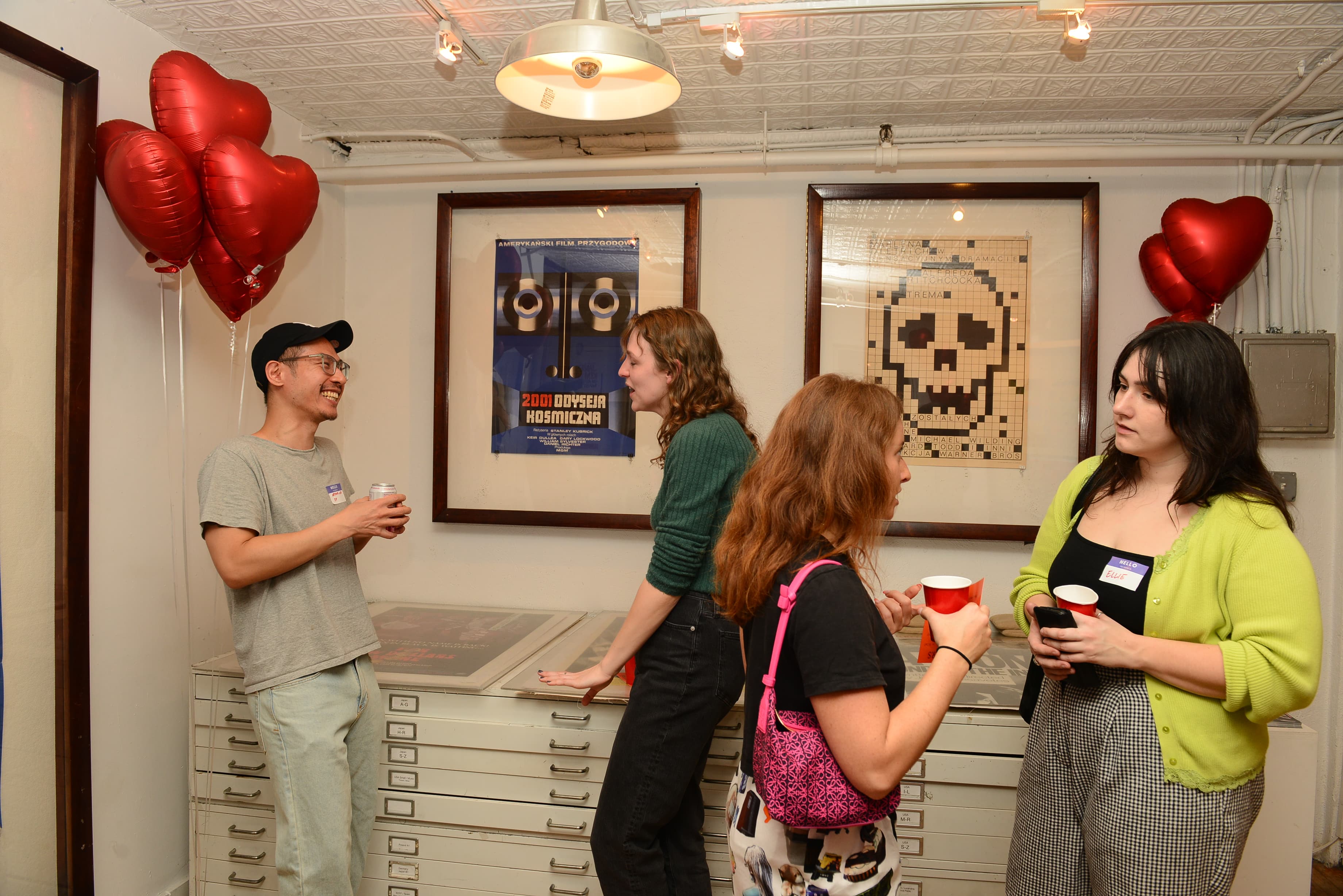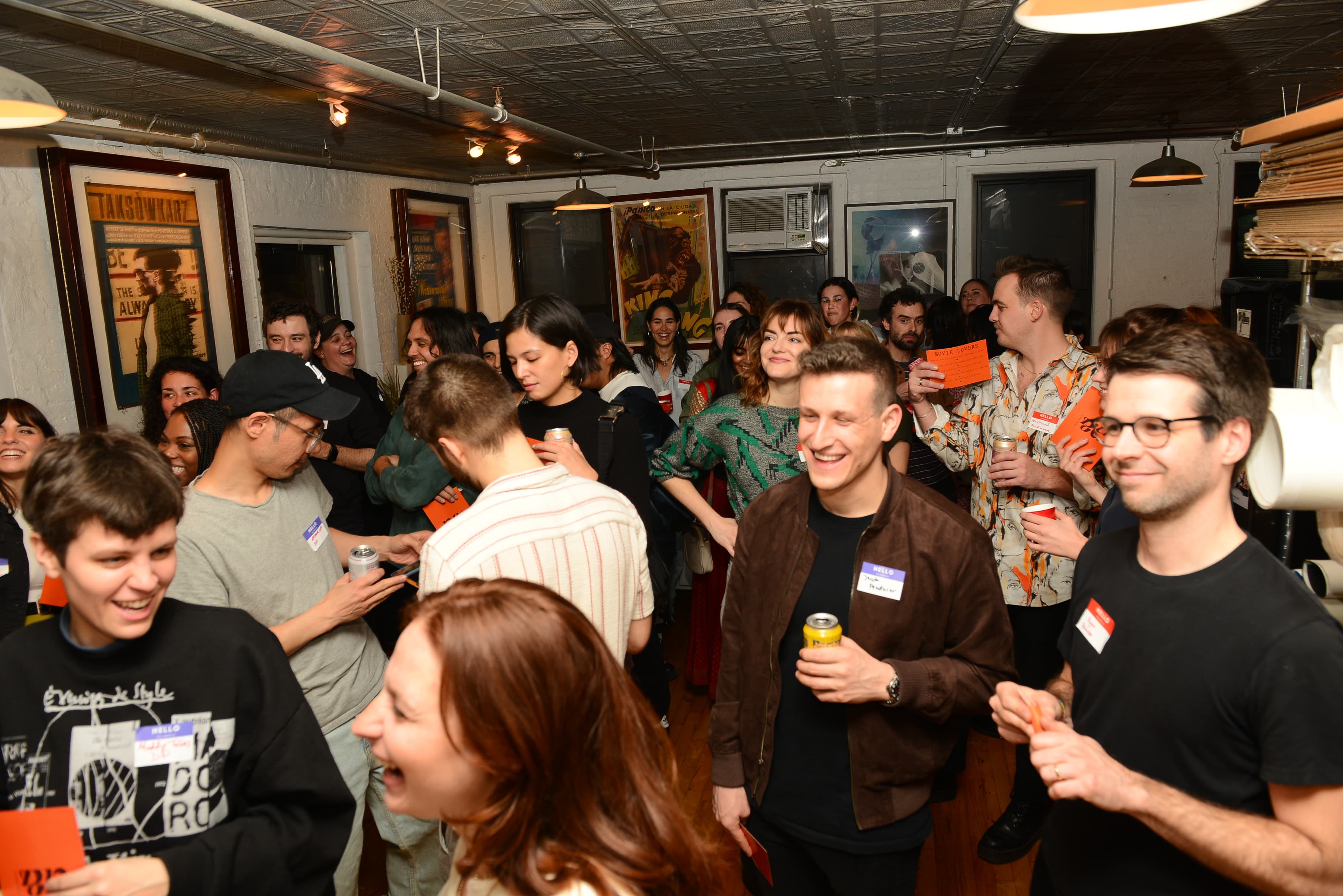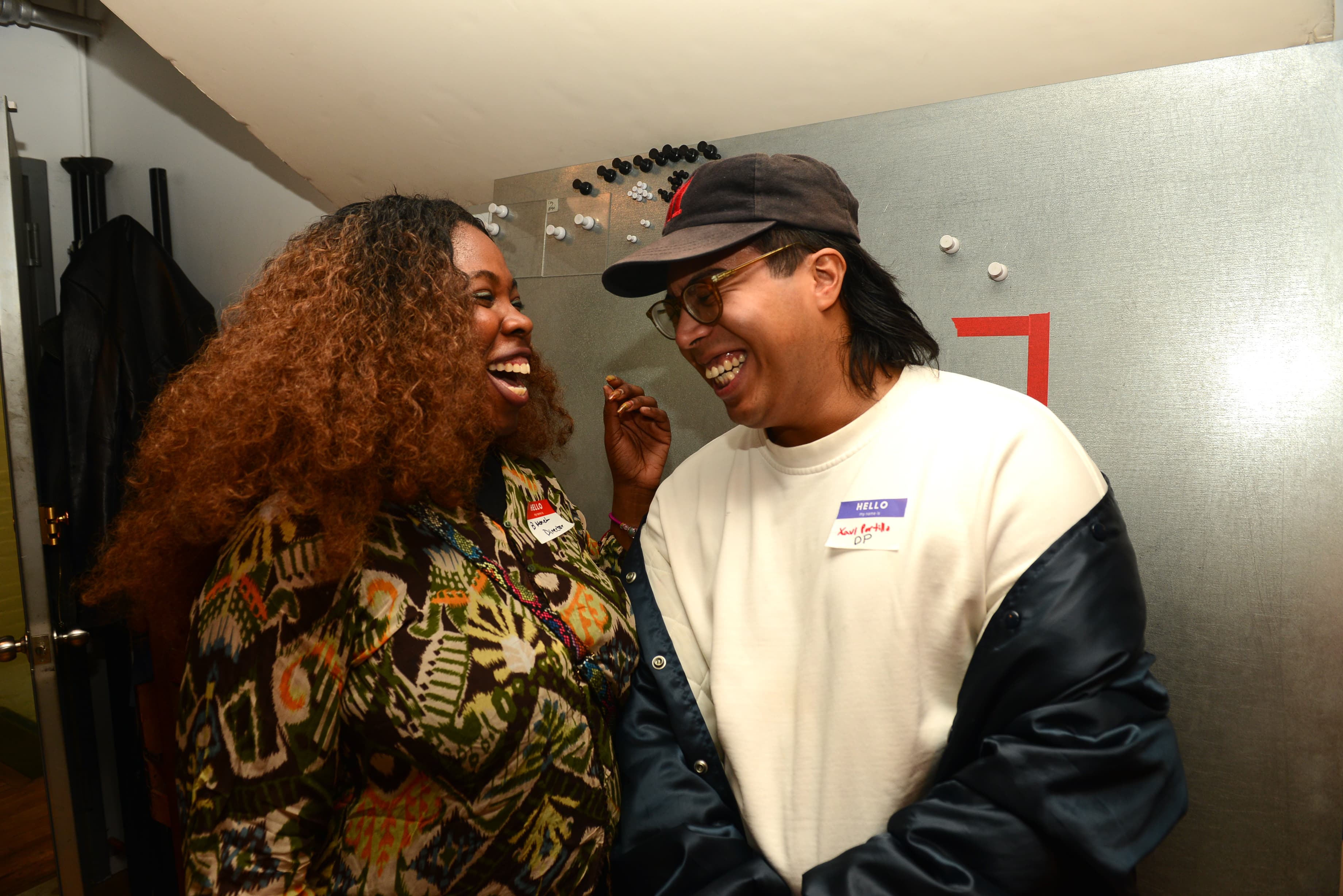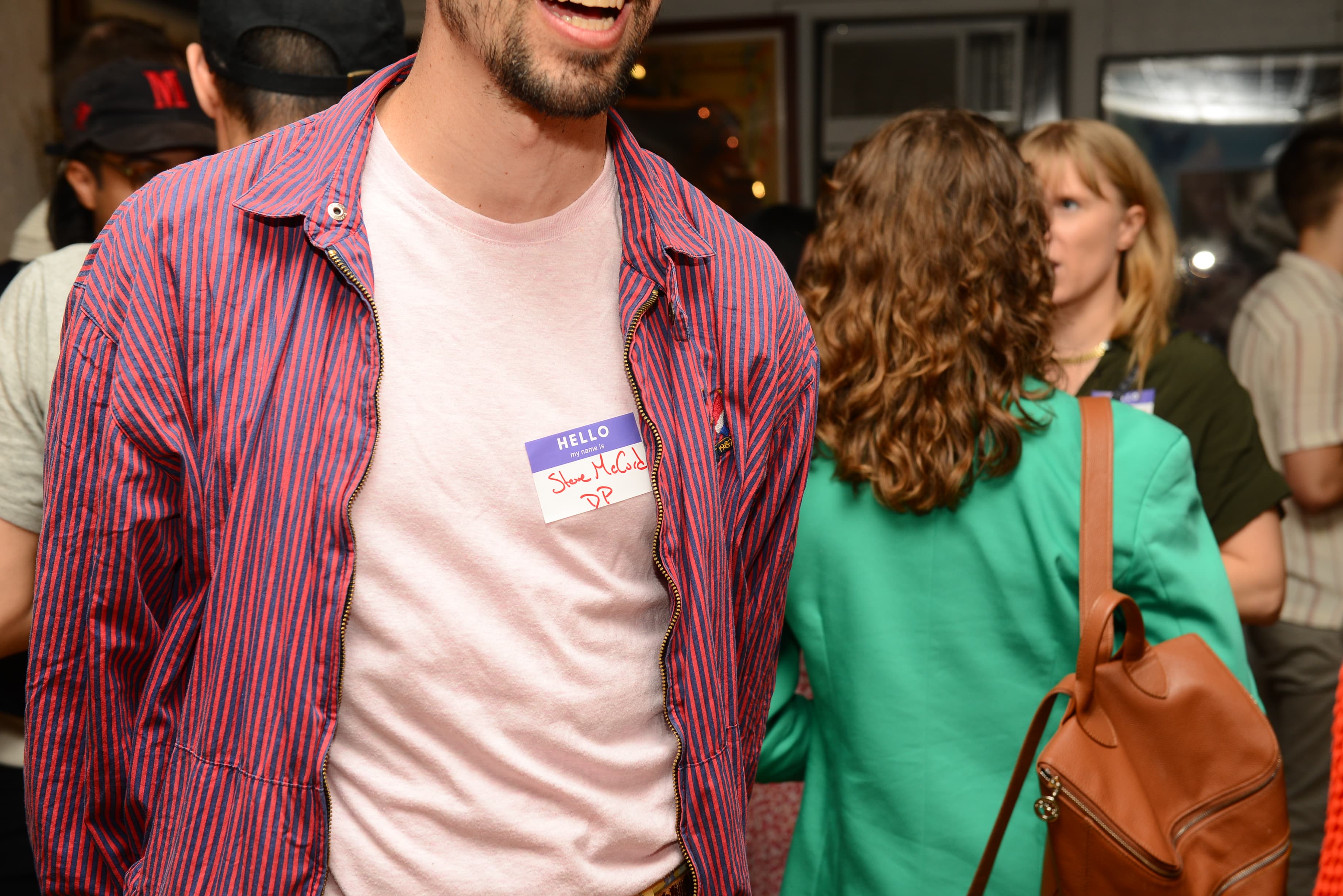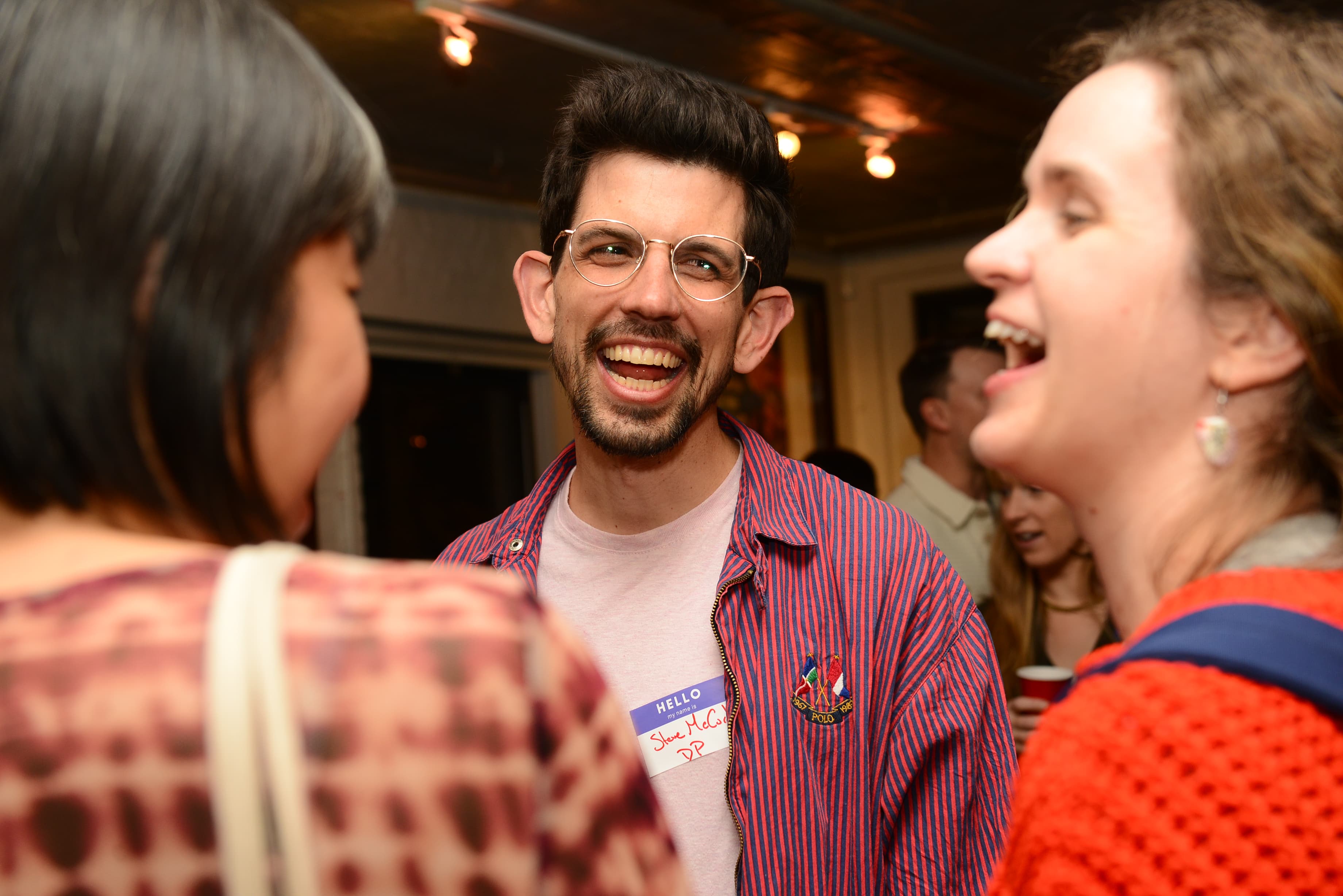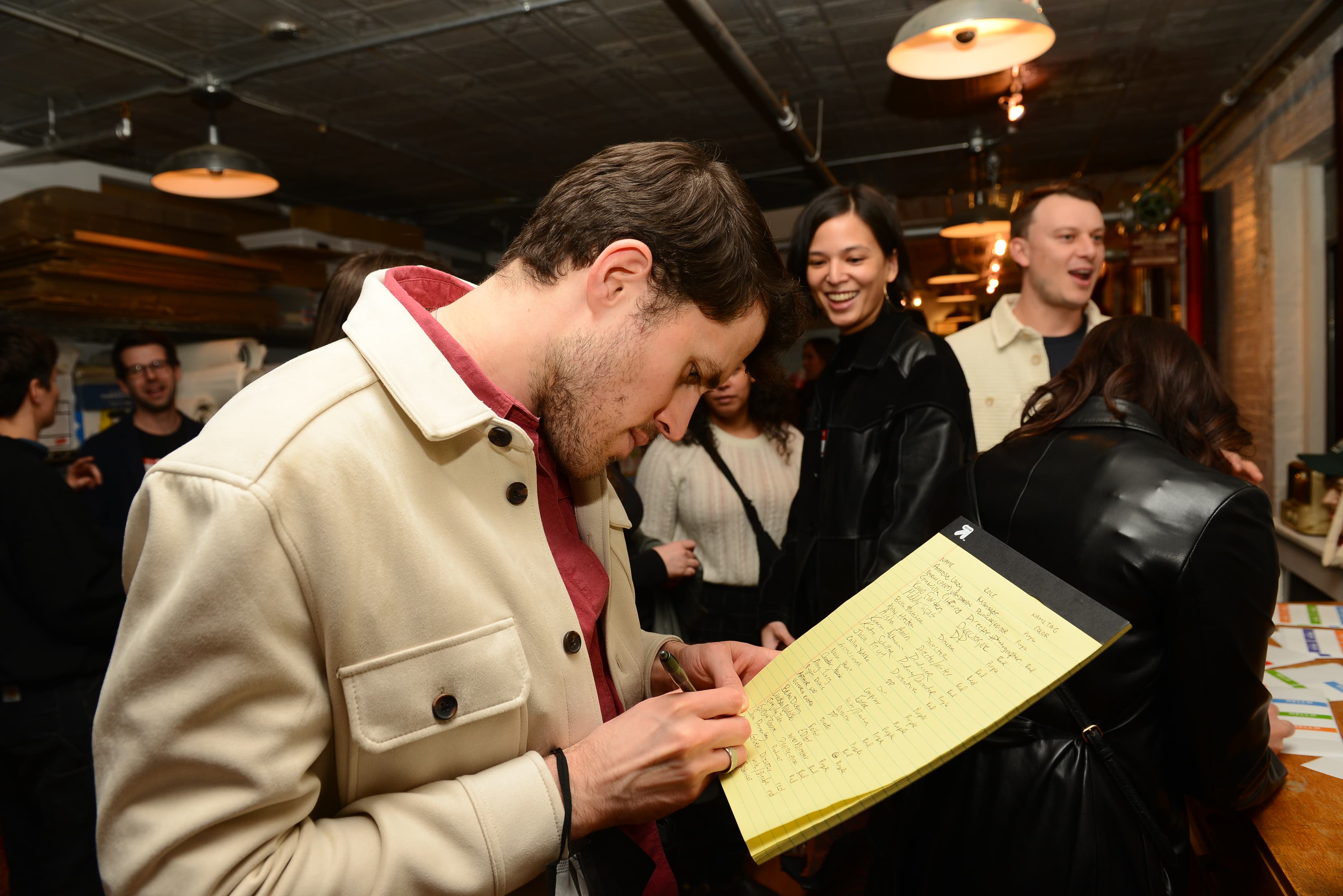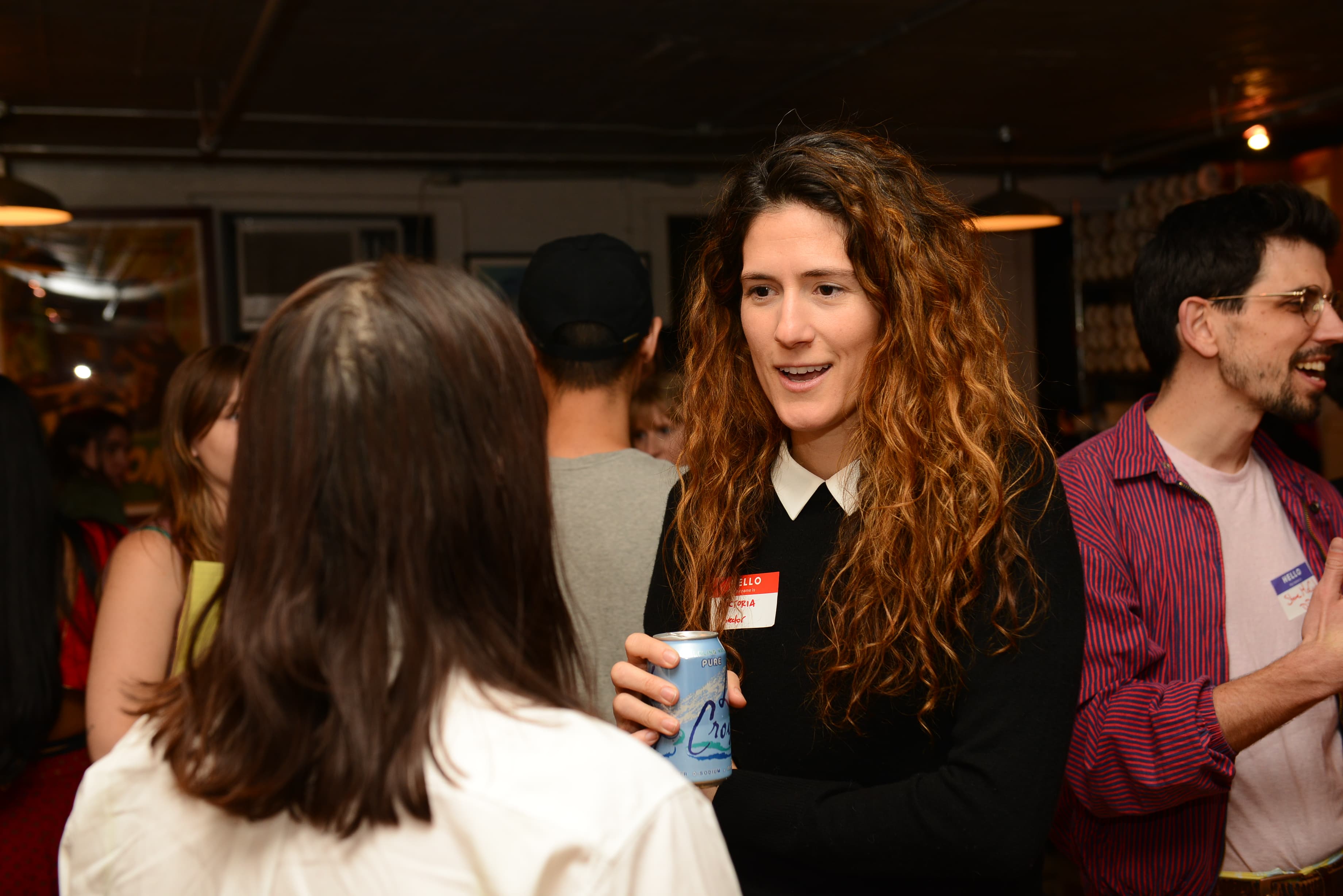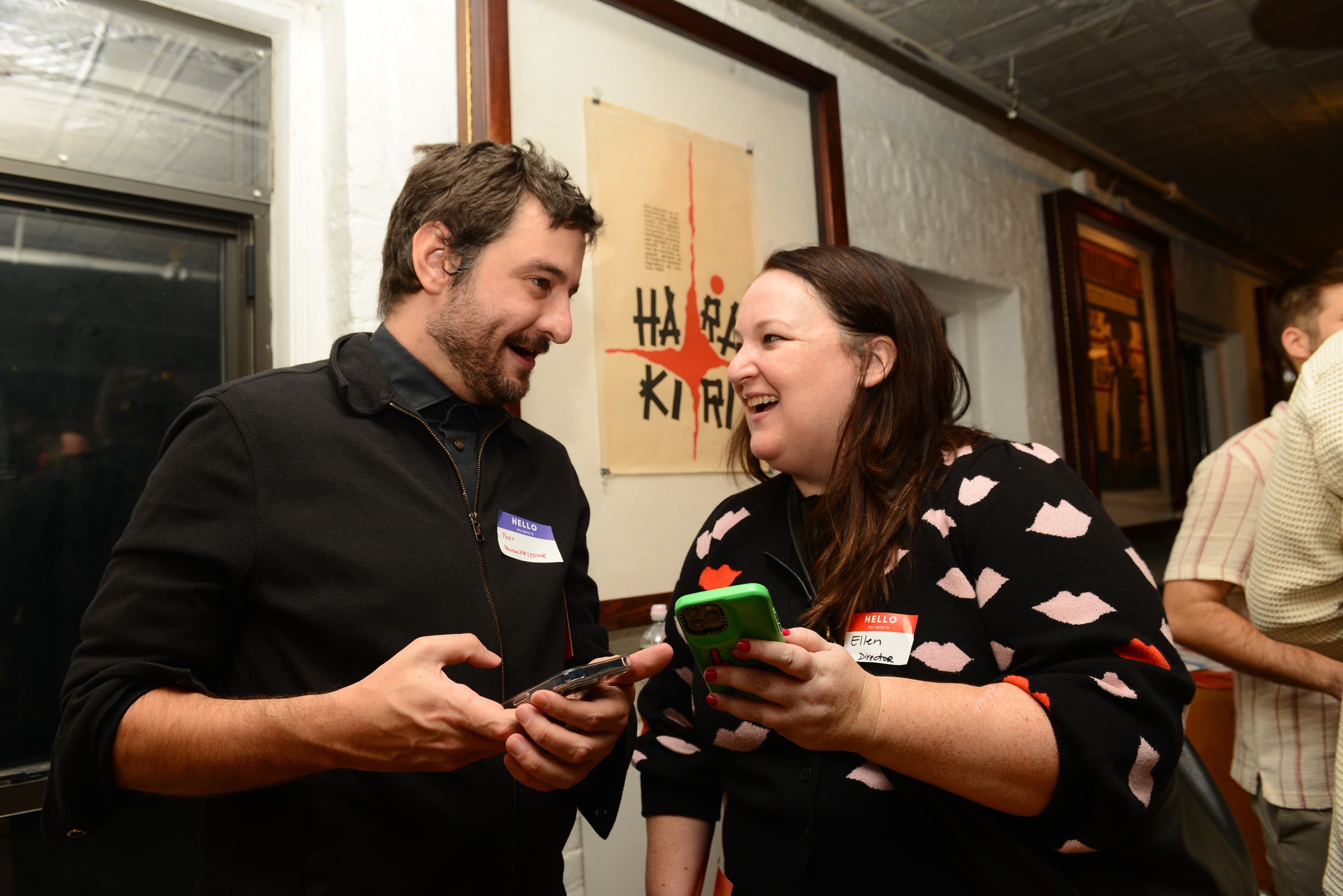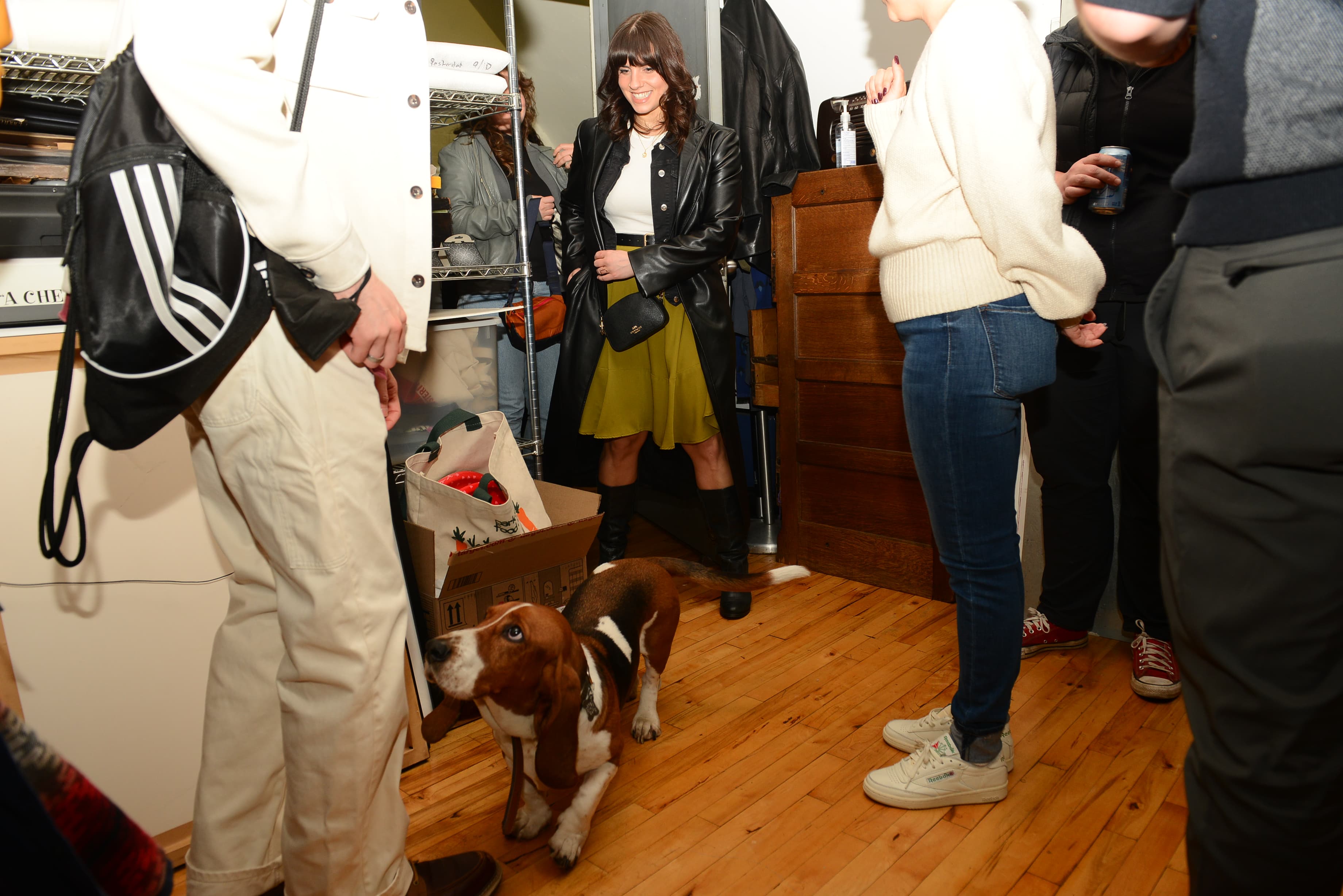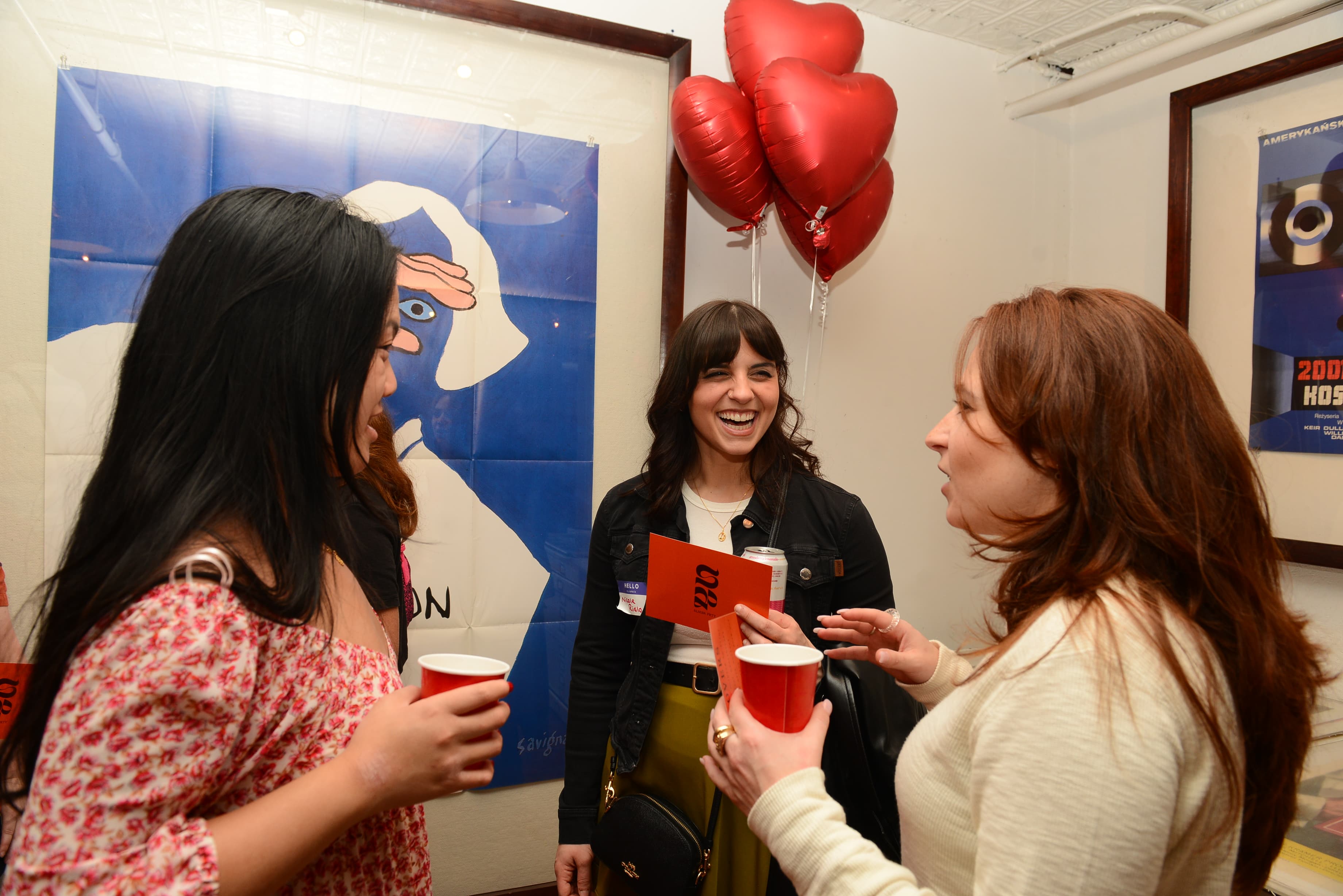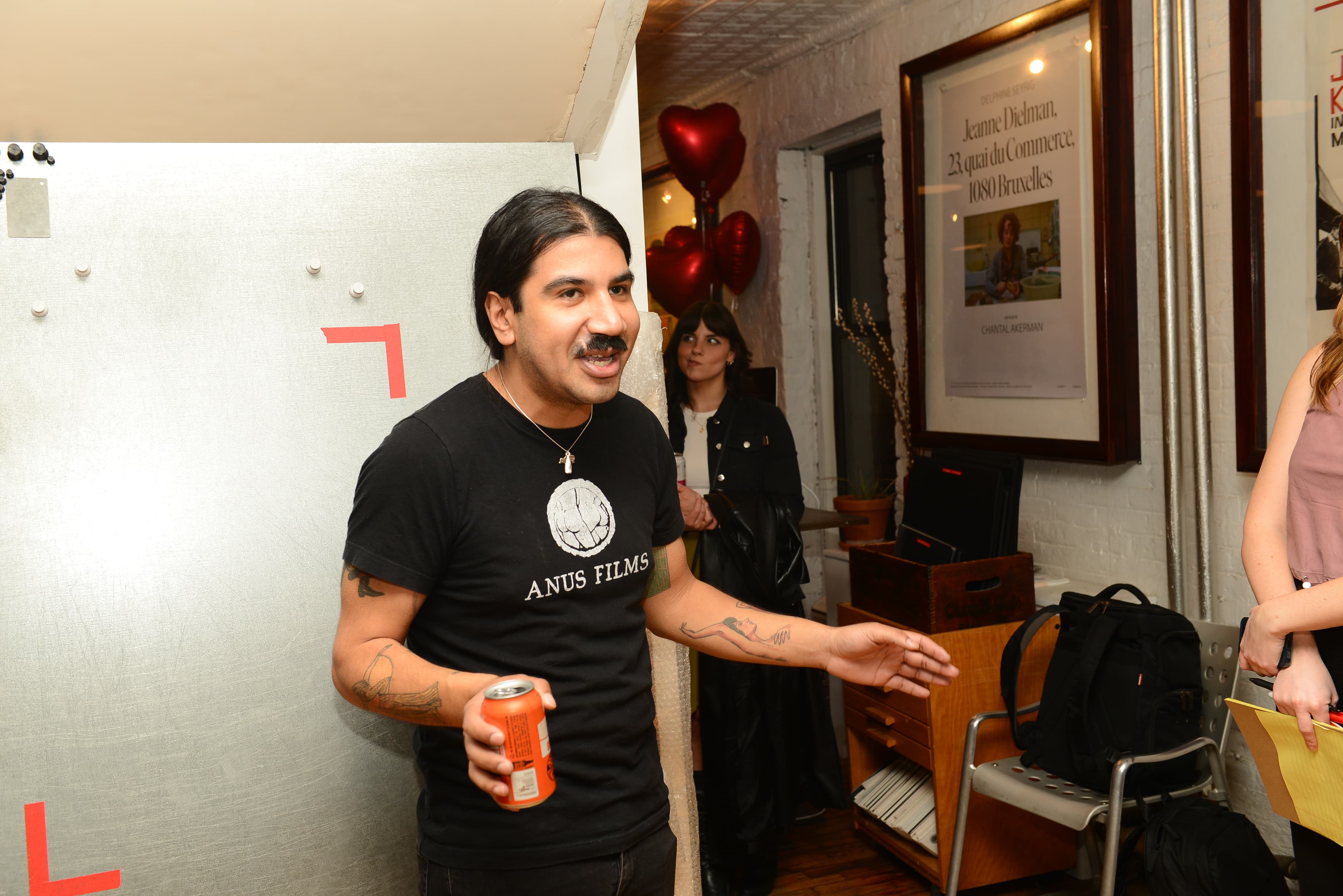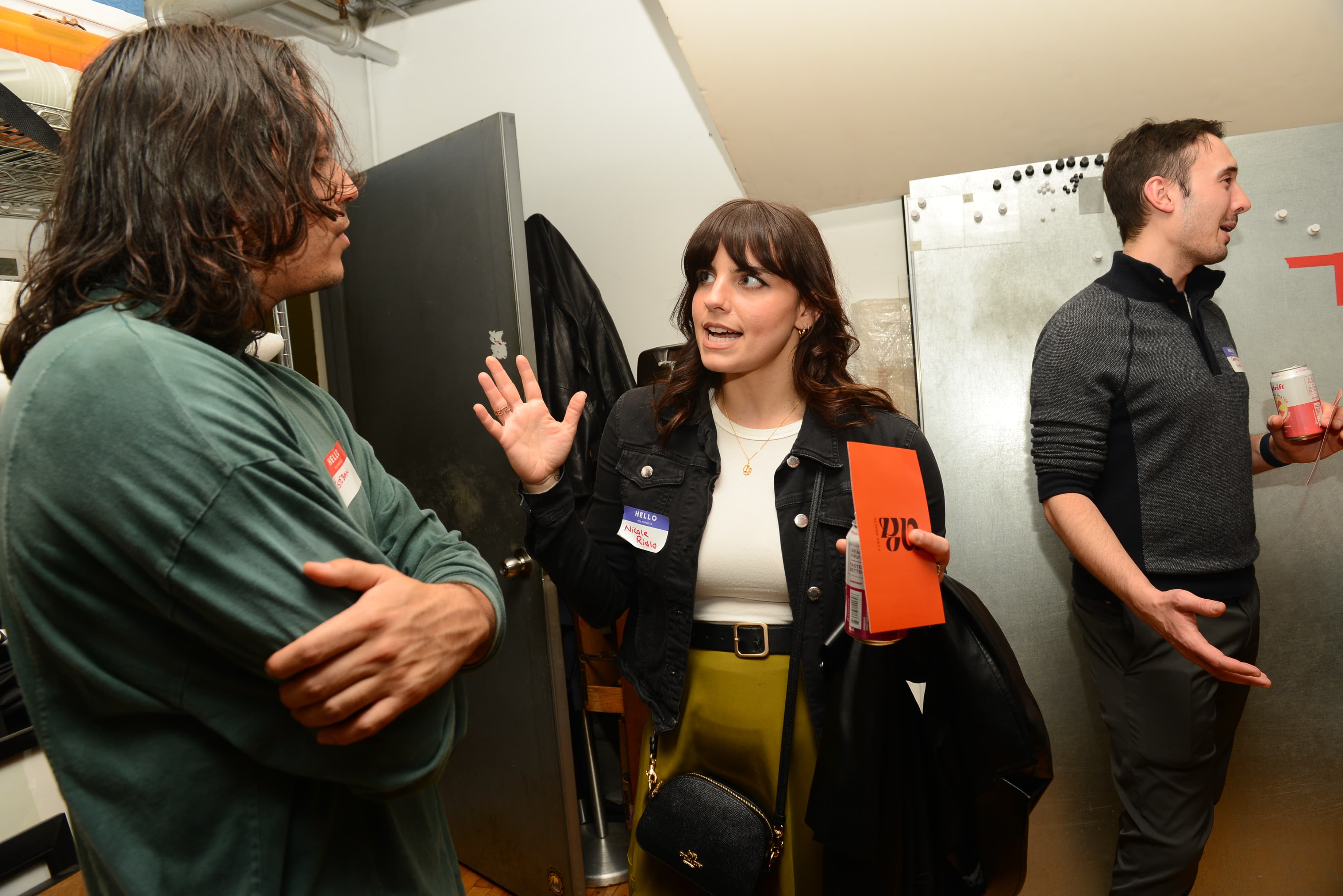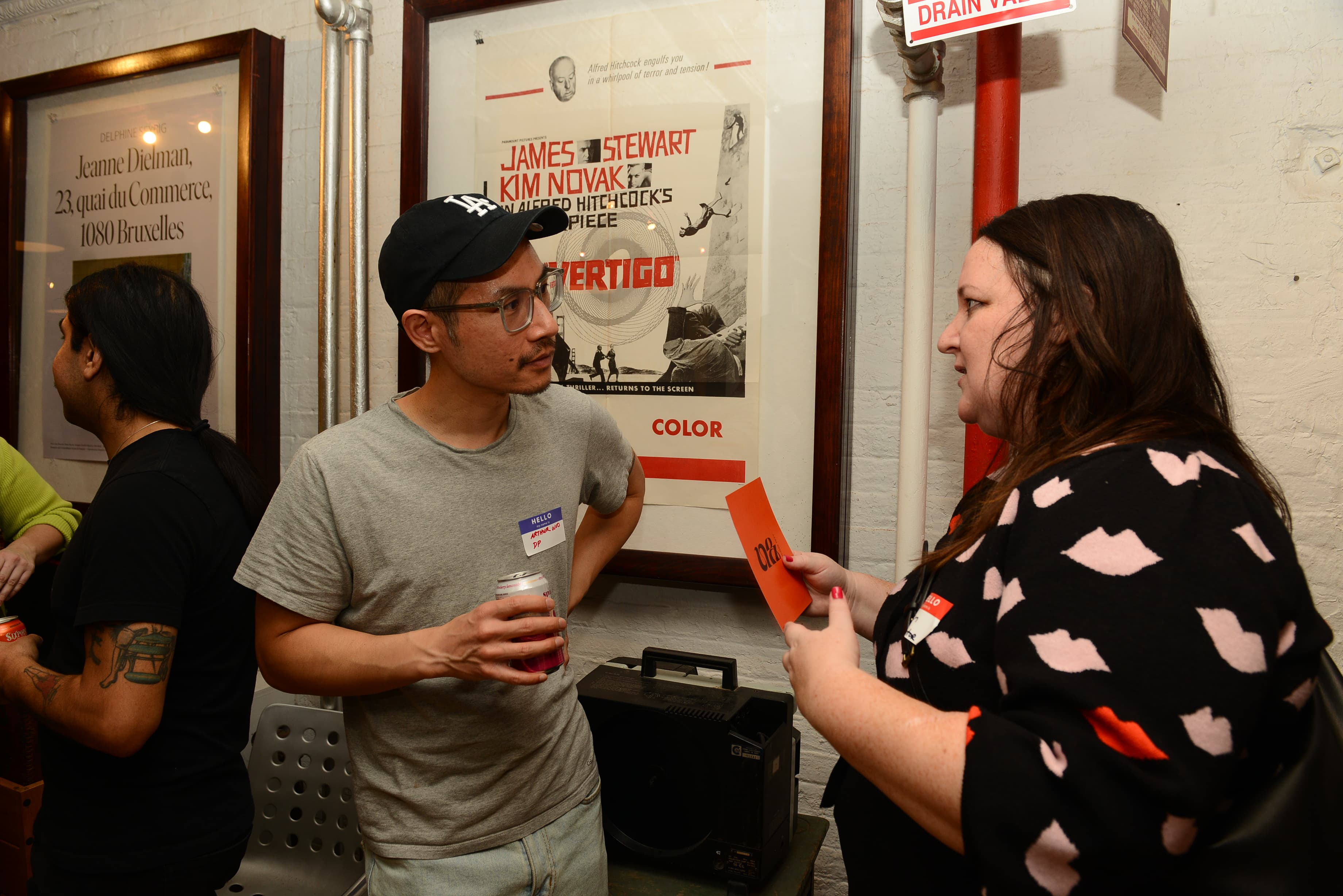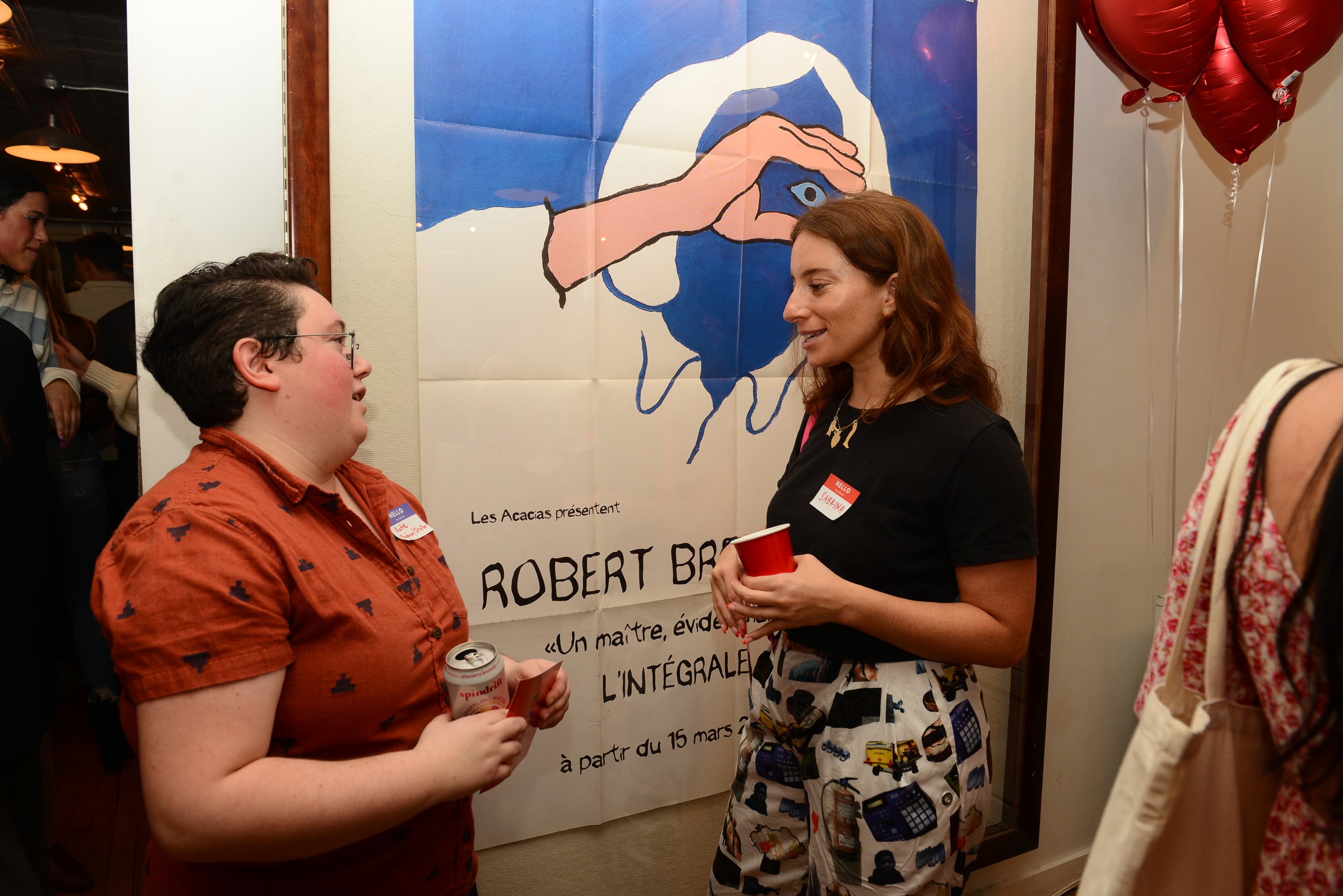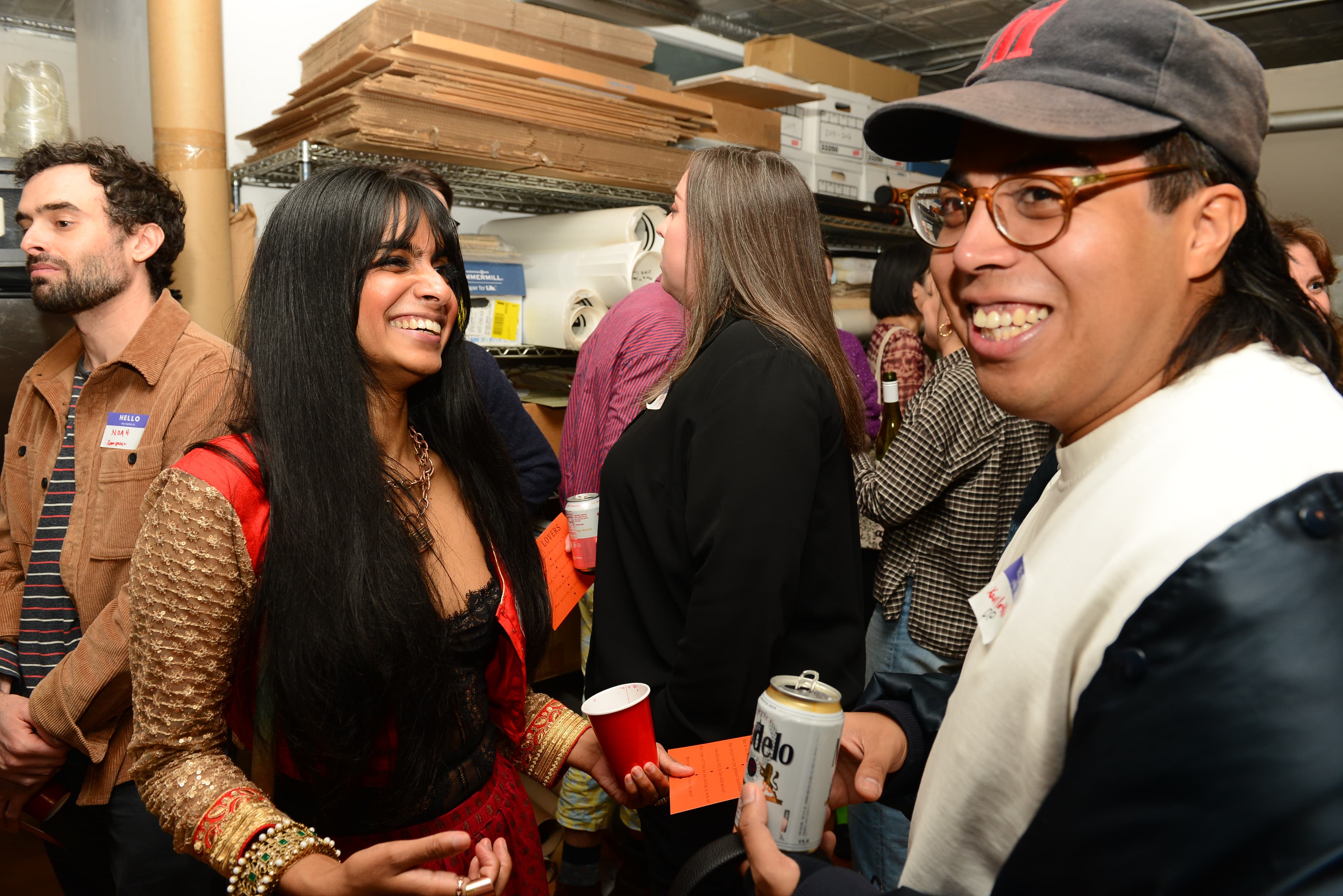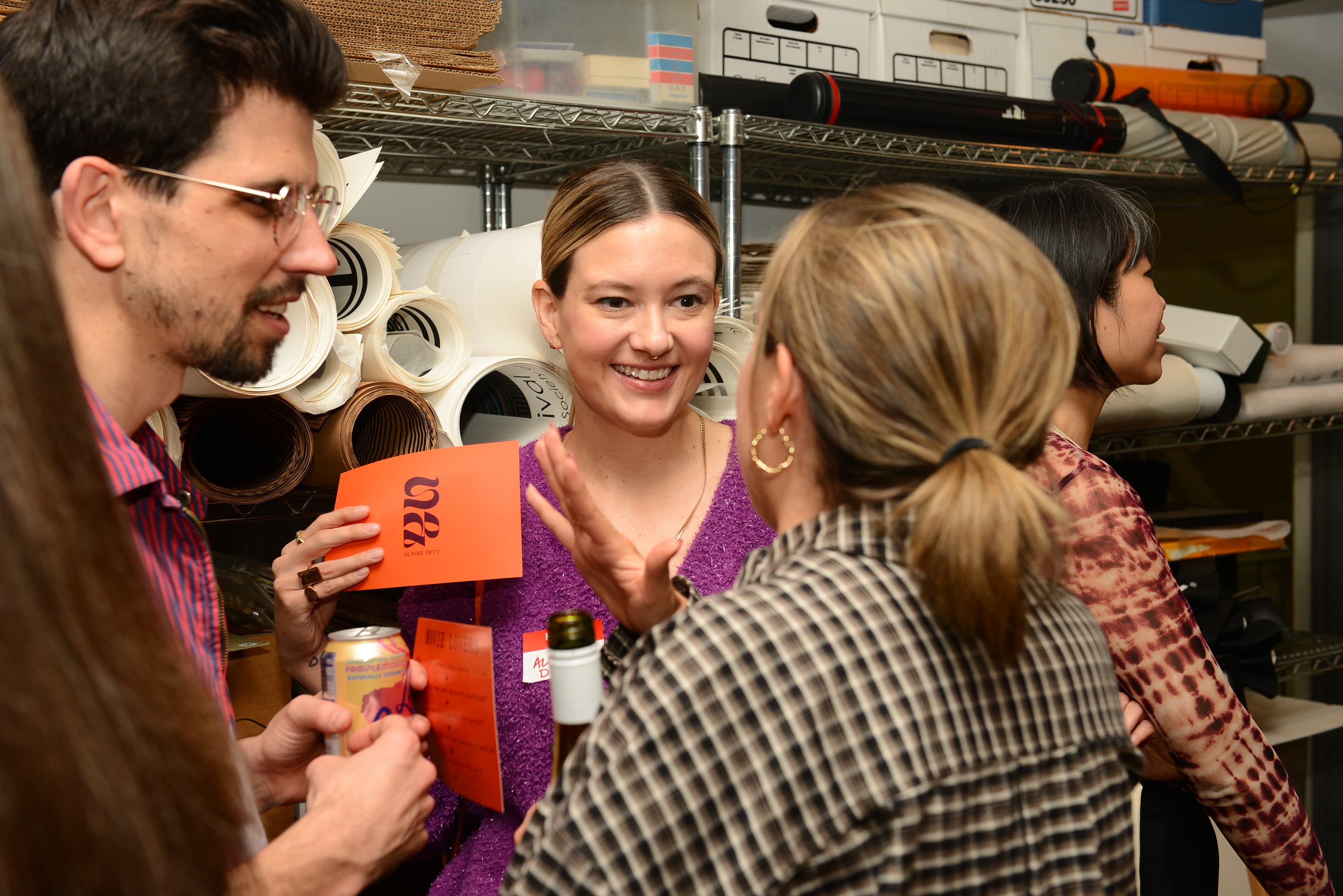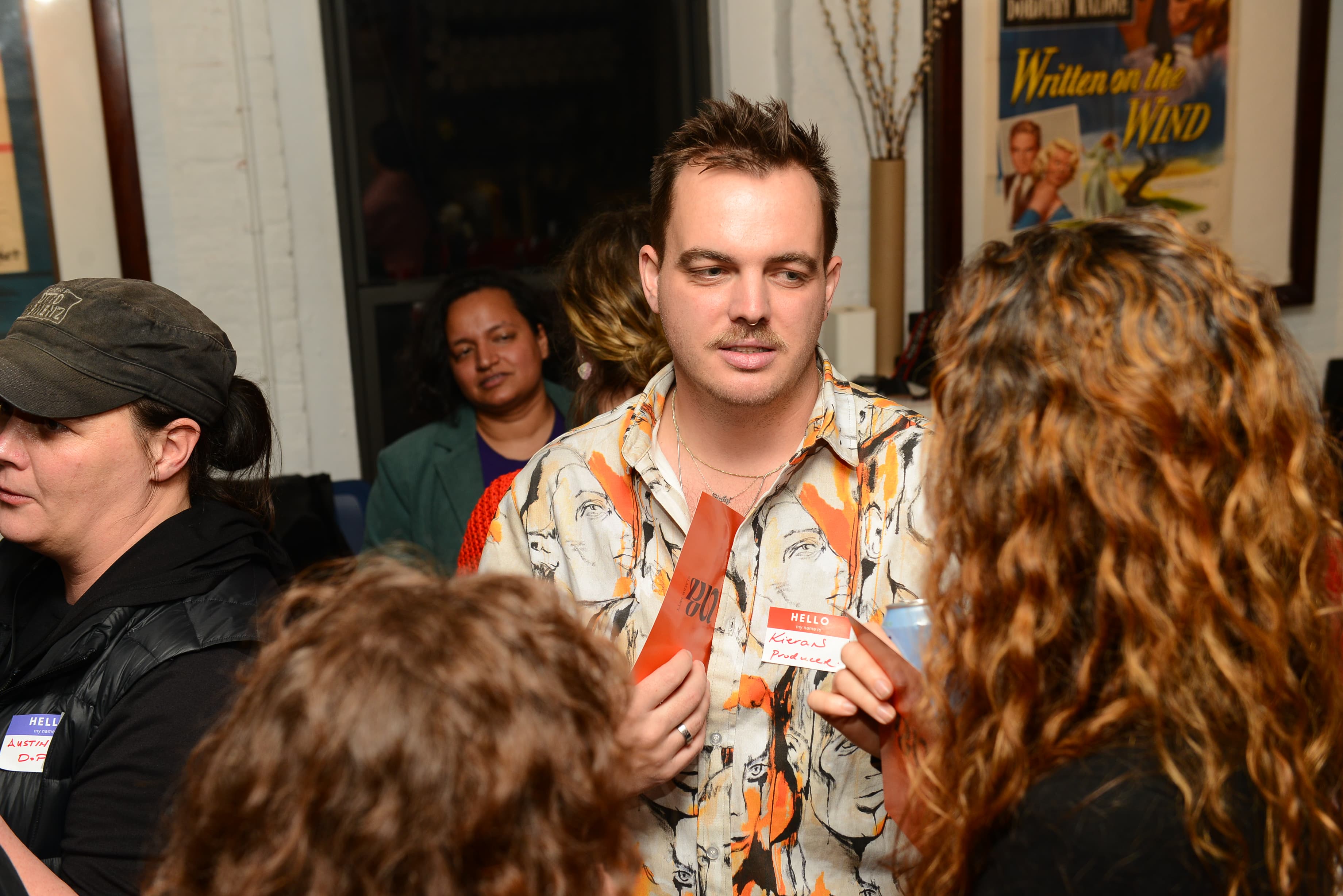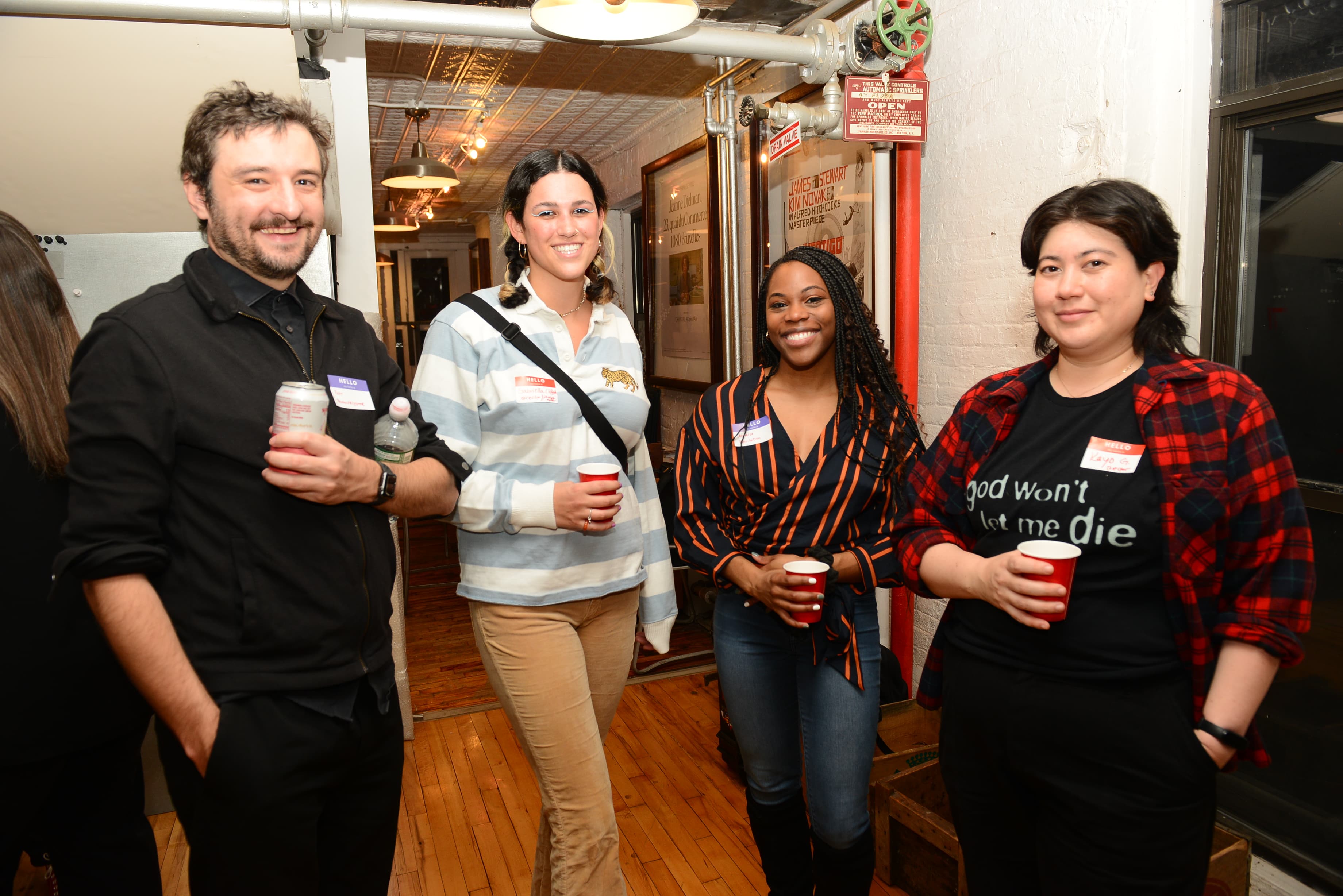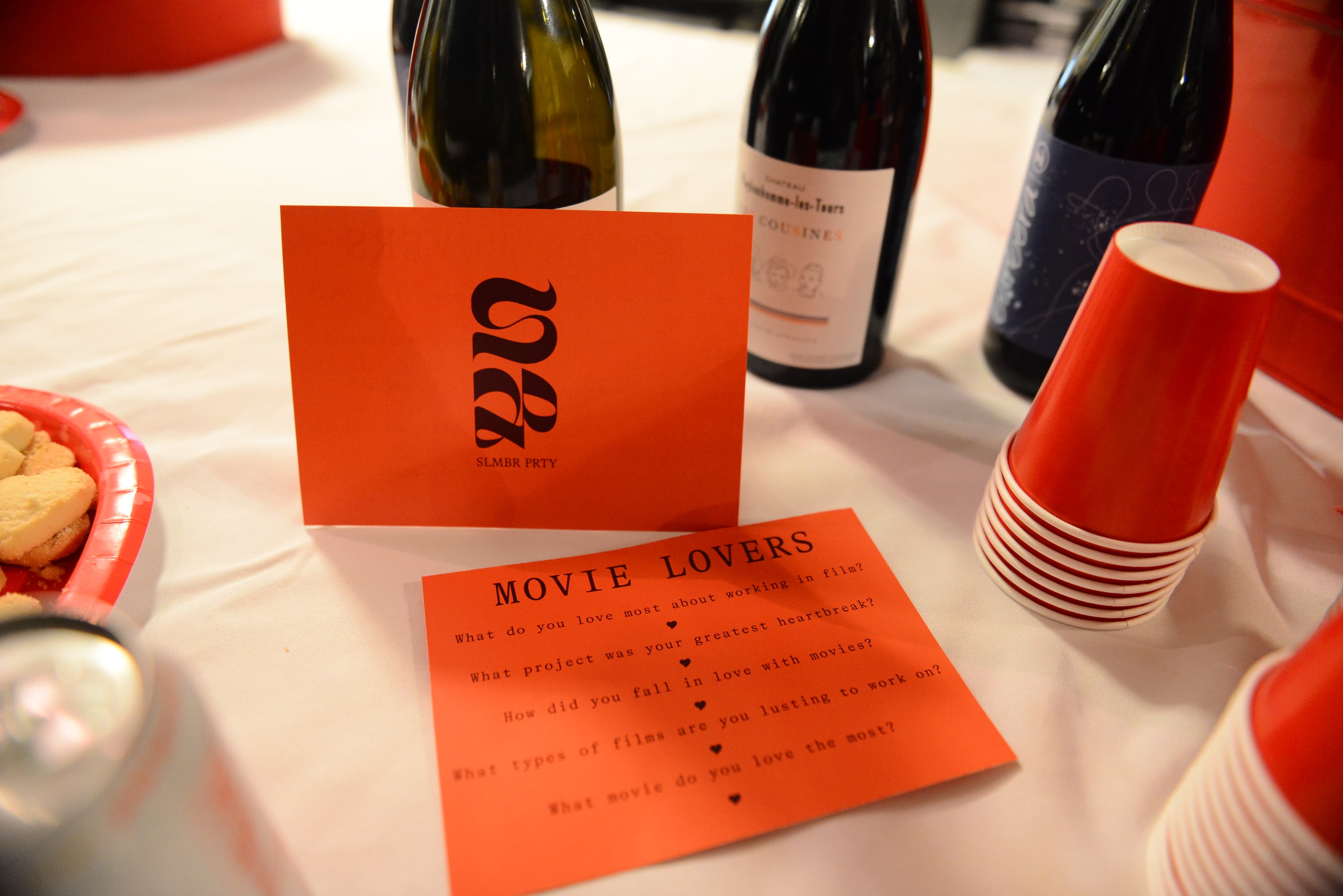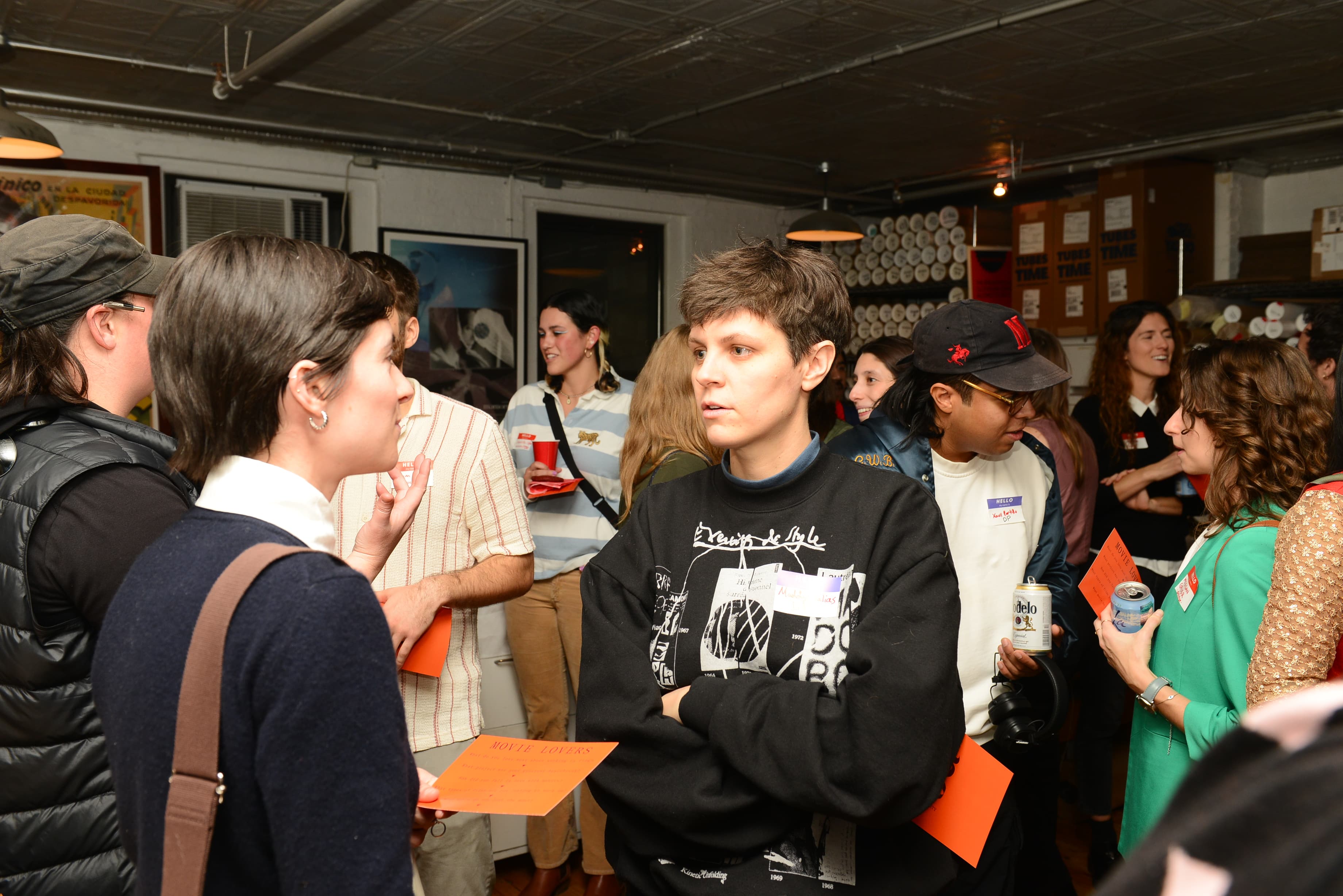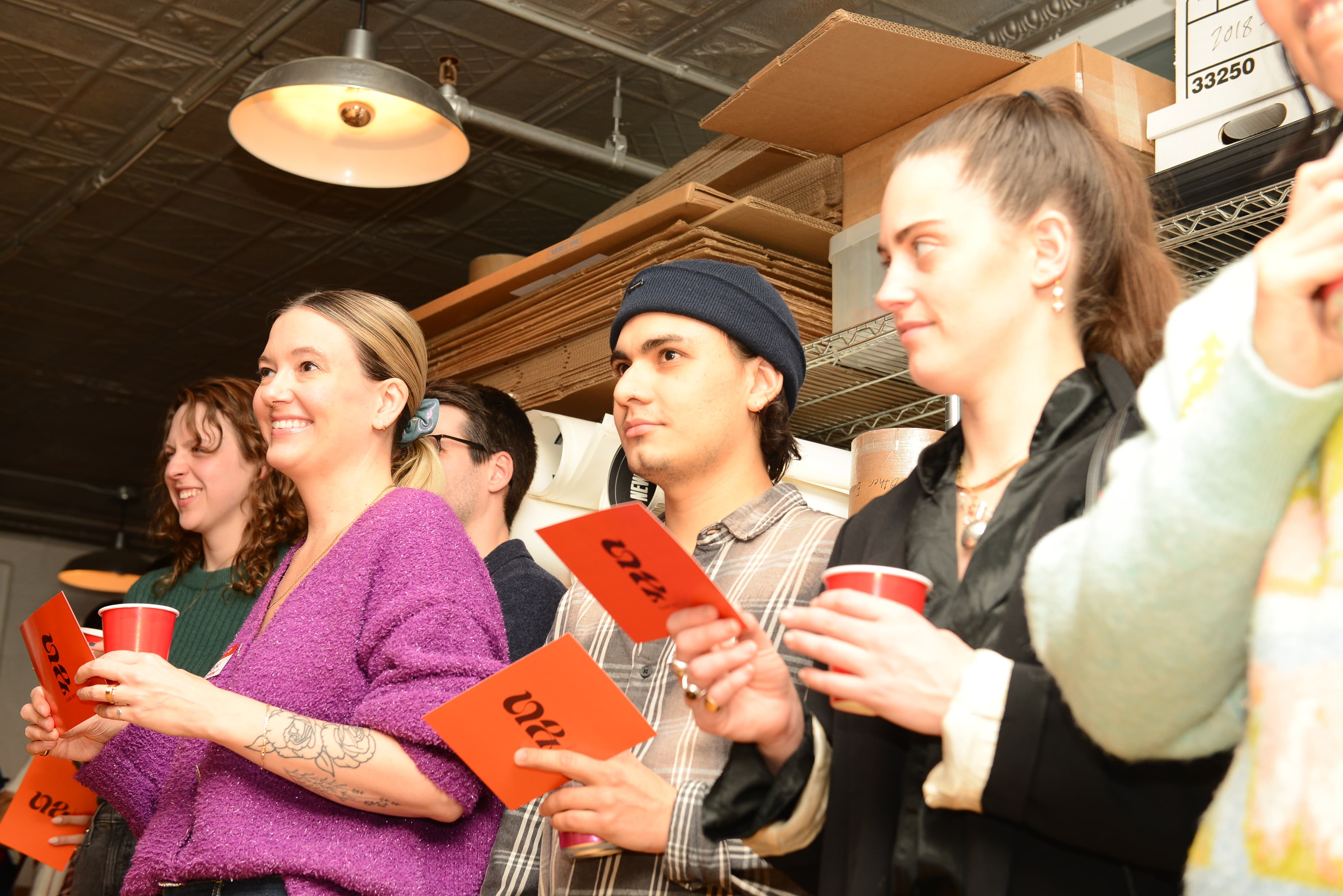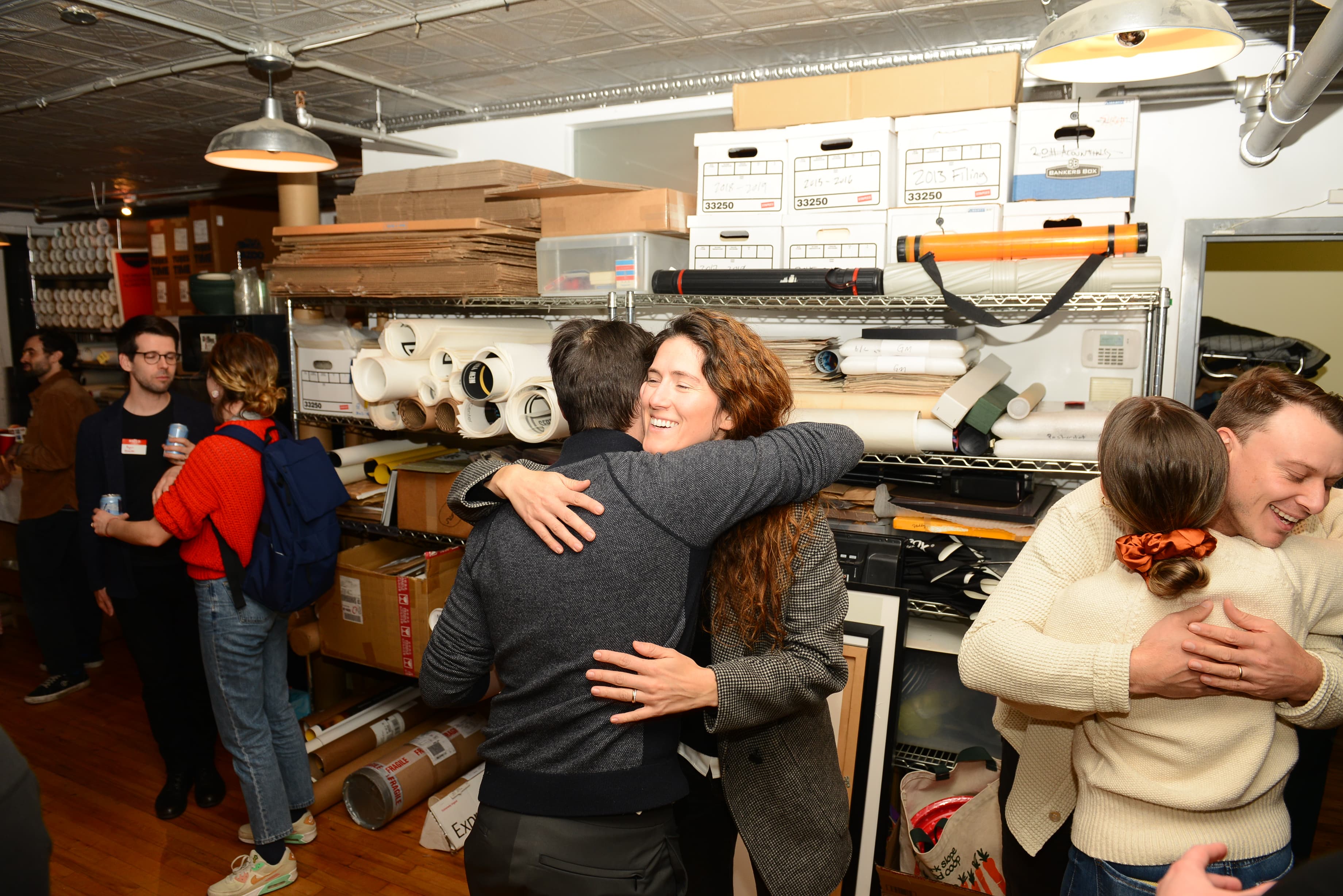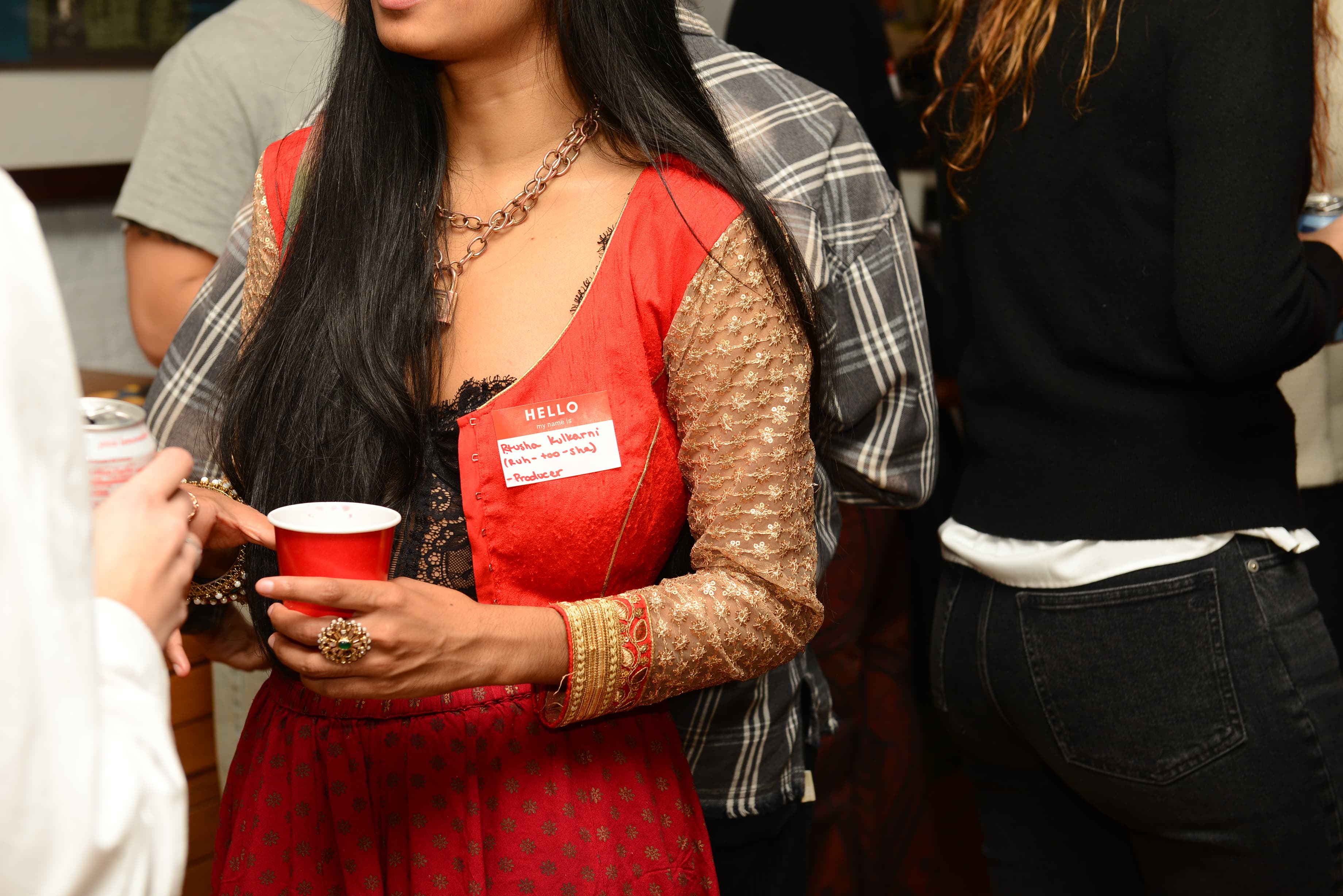 A Holiday PRTY
SLMBR PRTY's 2022 end-of-year party was a celebratory bash with clients, colleagues, and friends from our filmmaker community.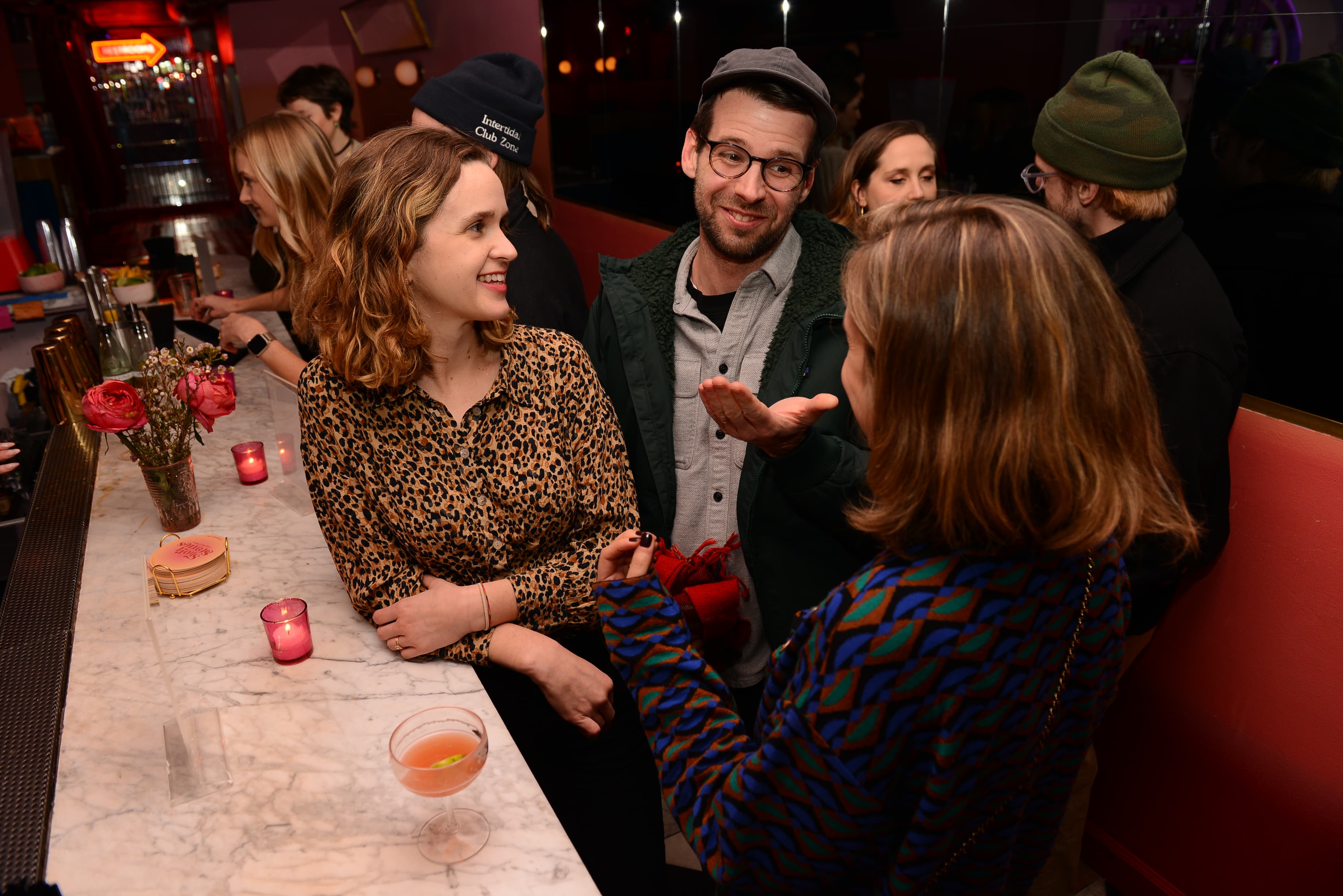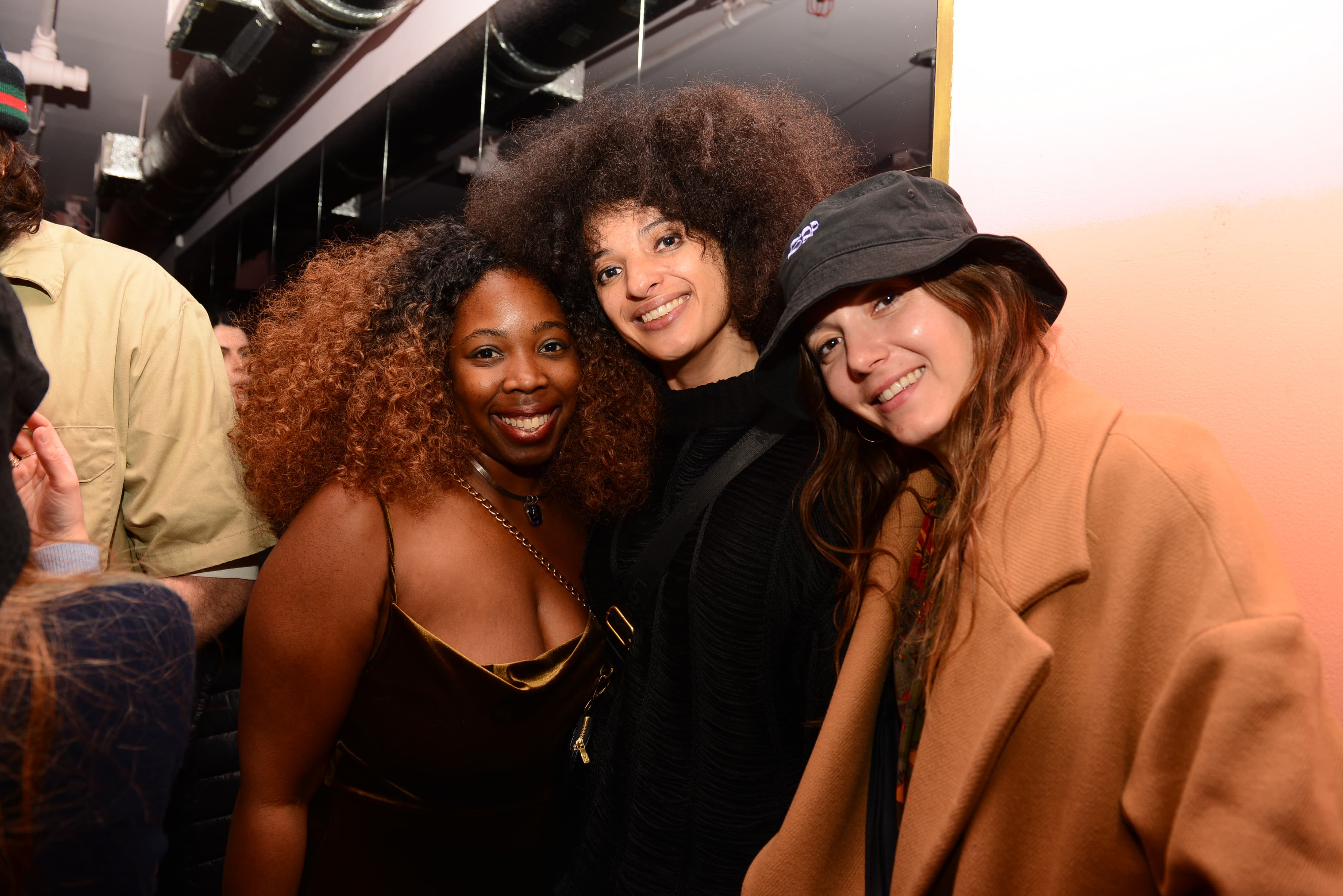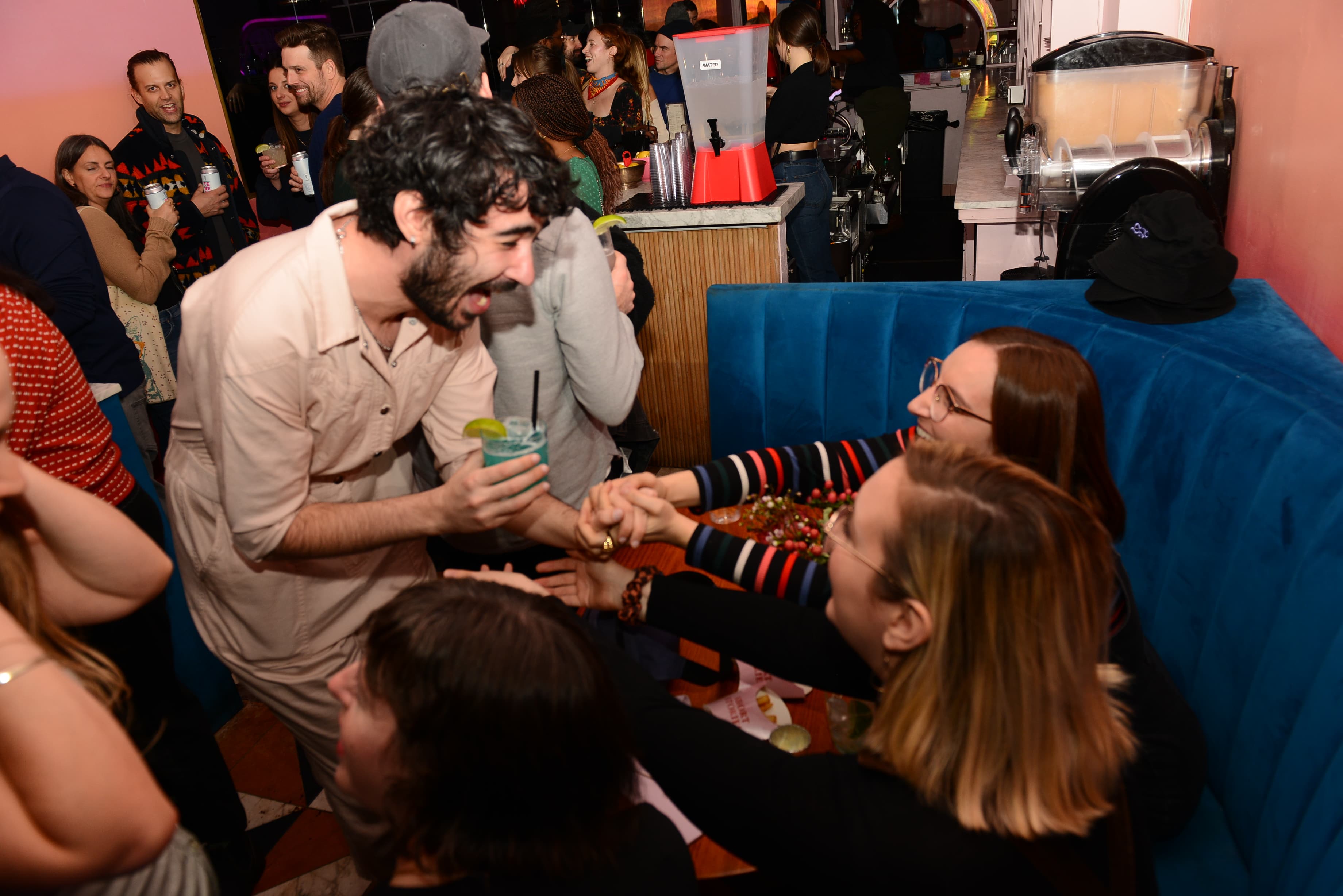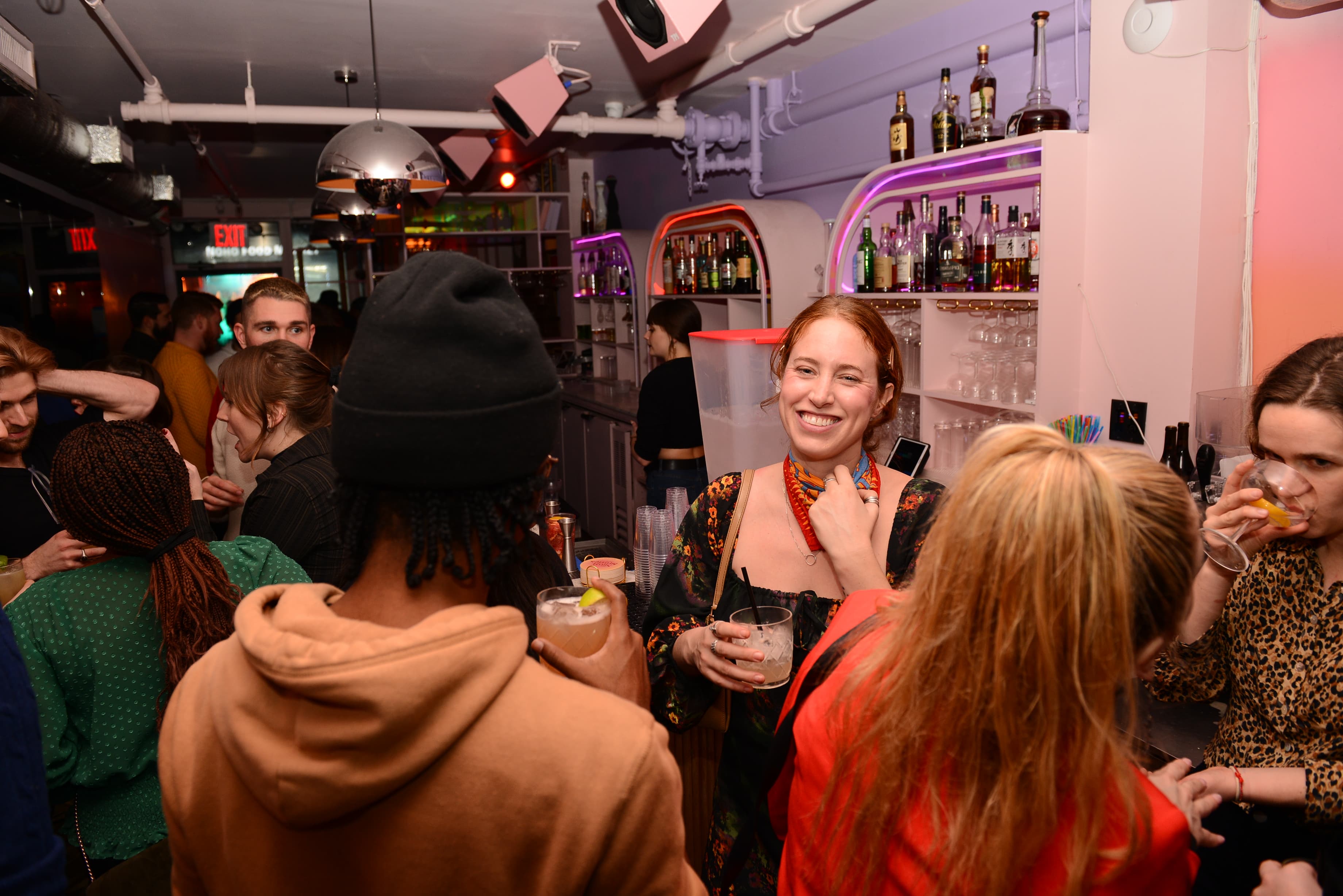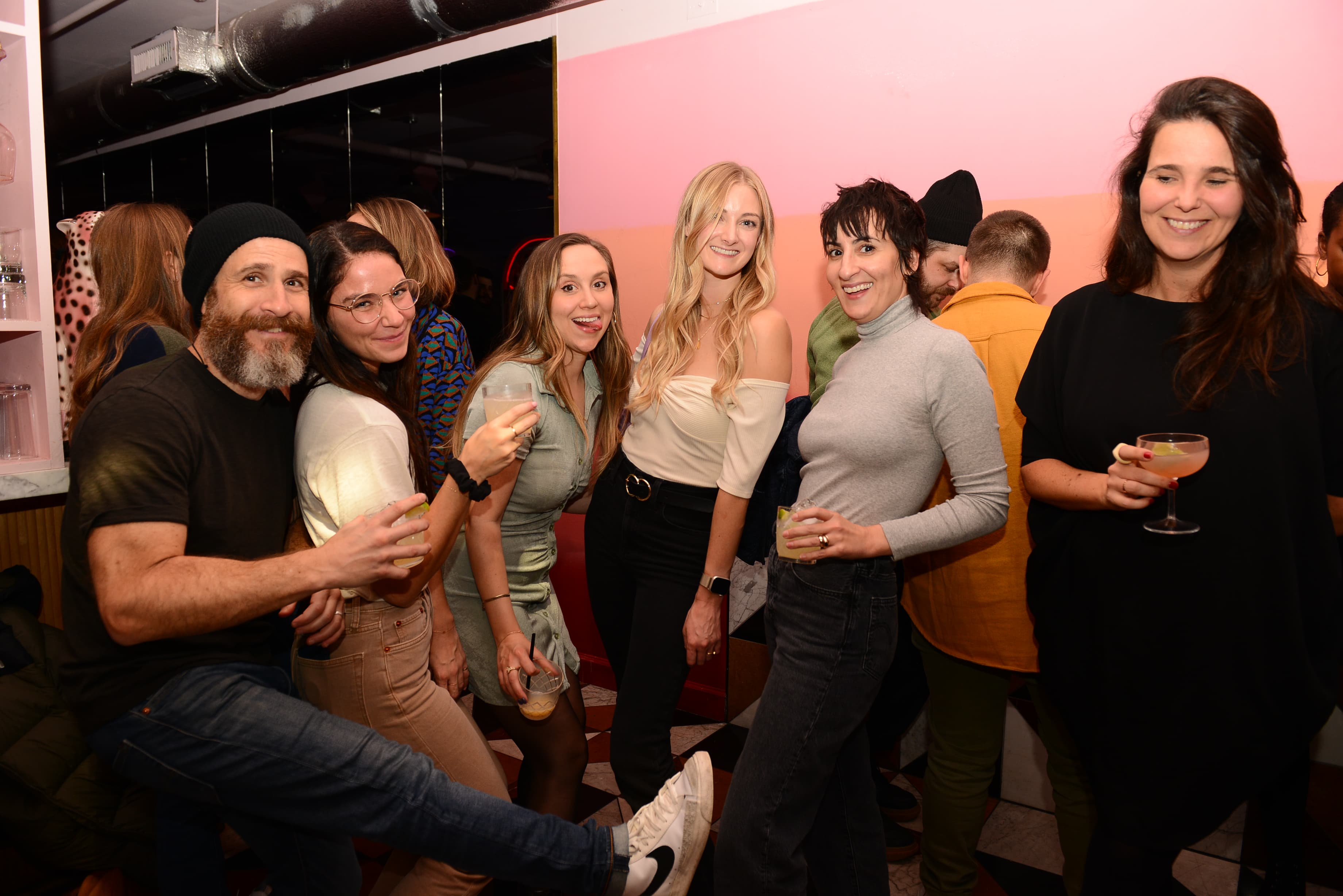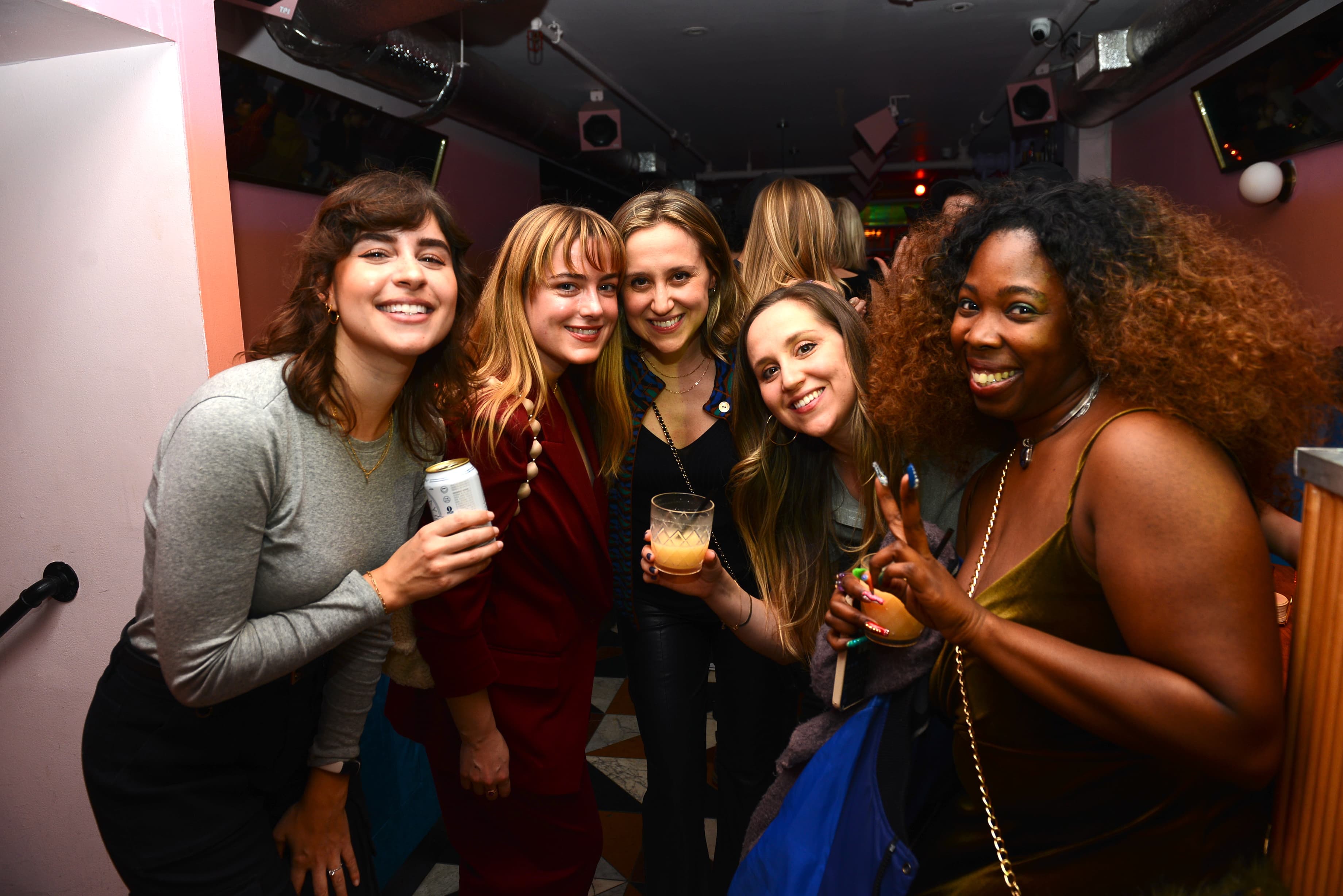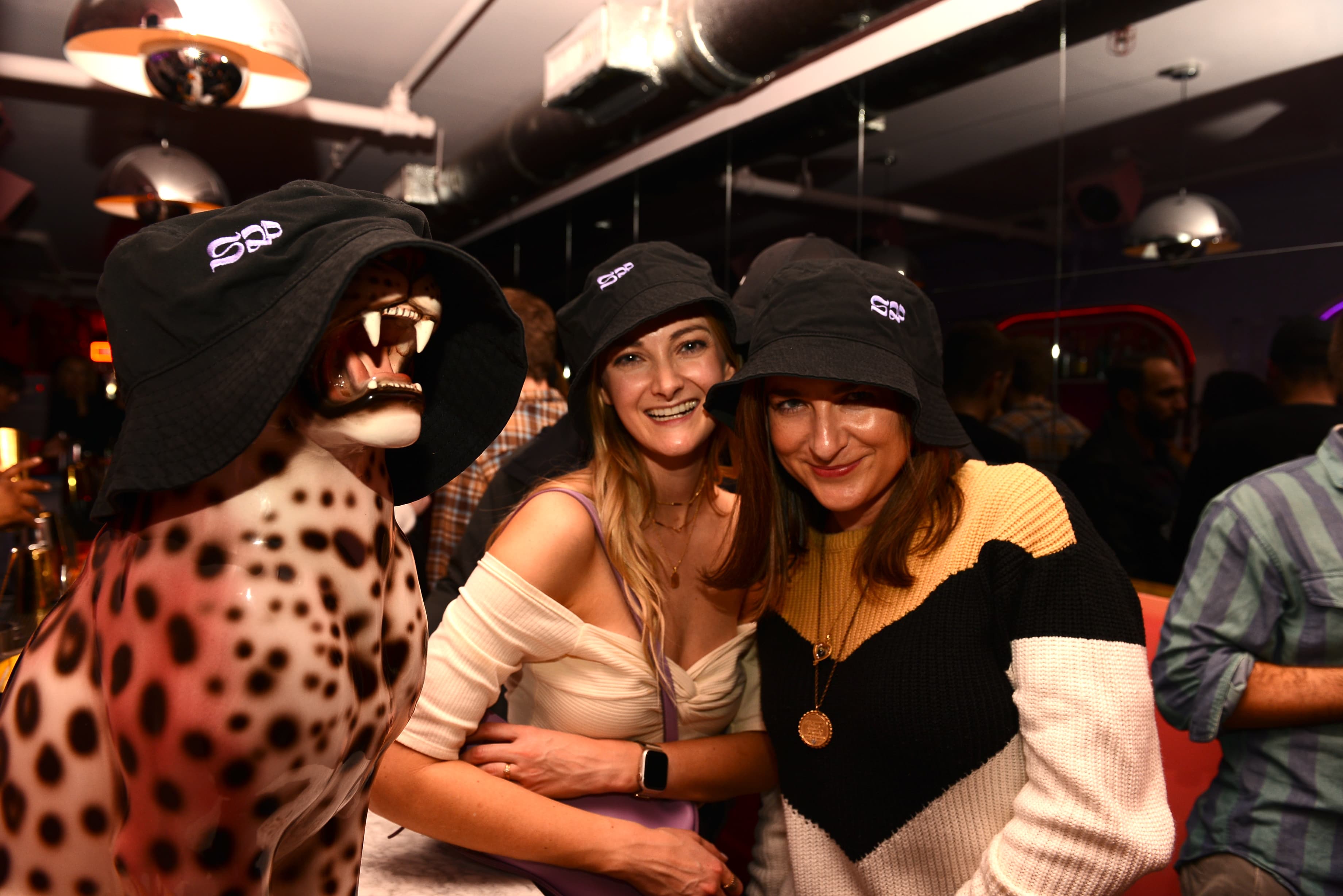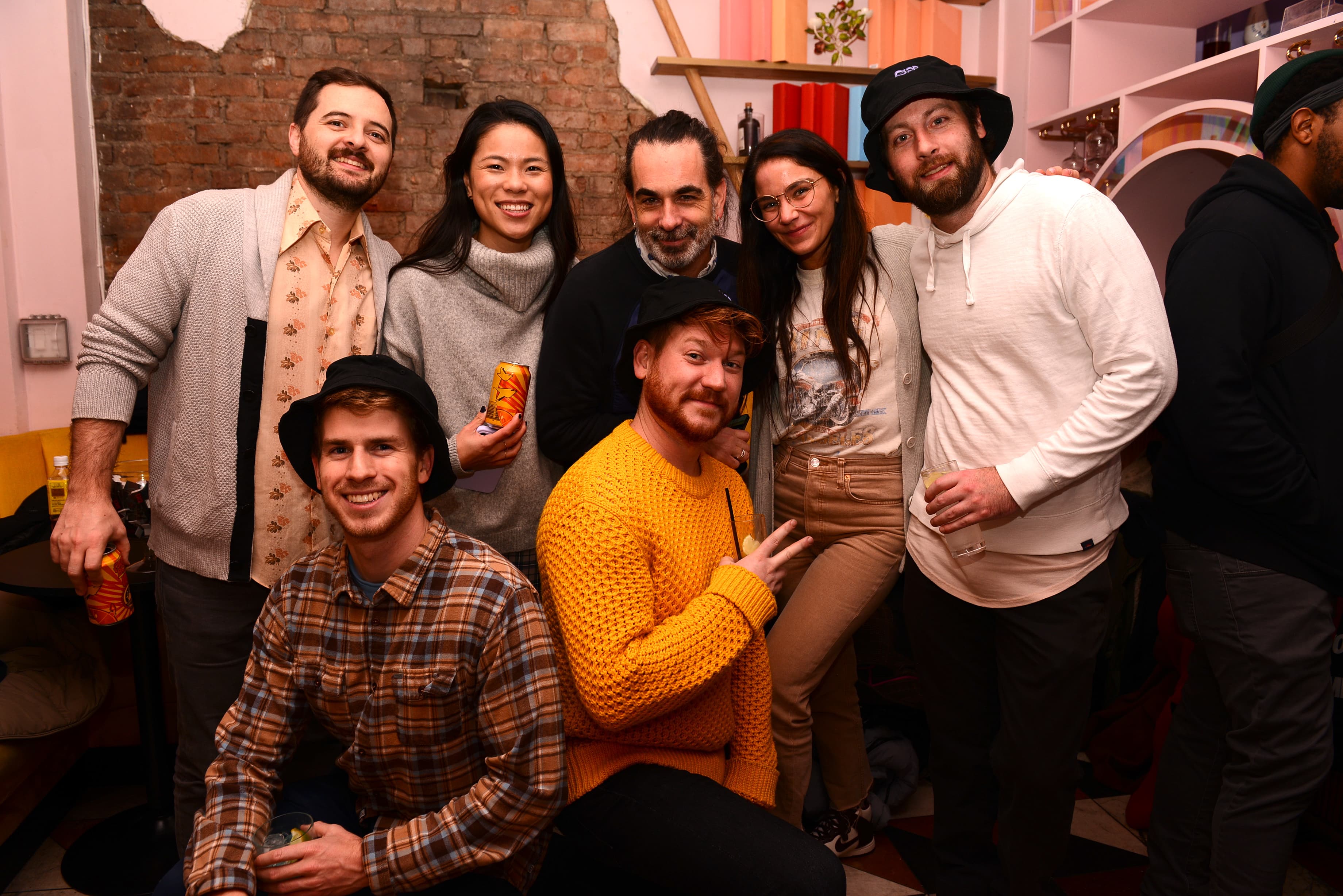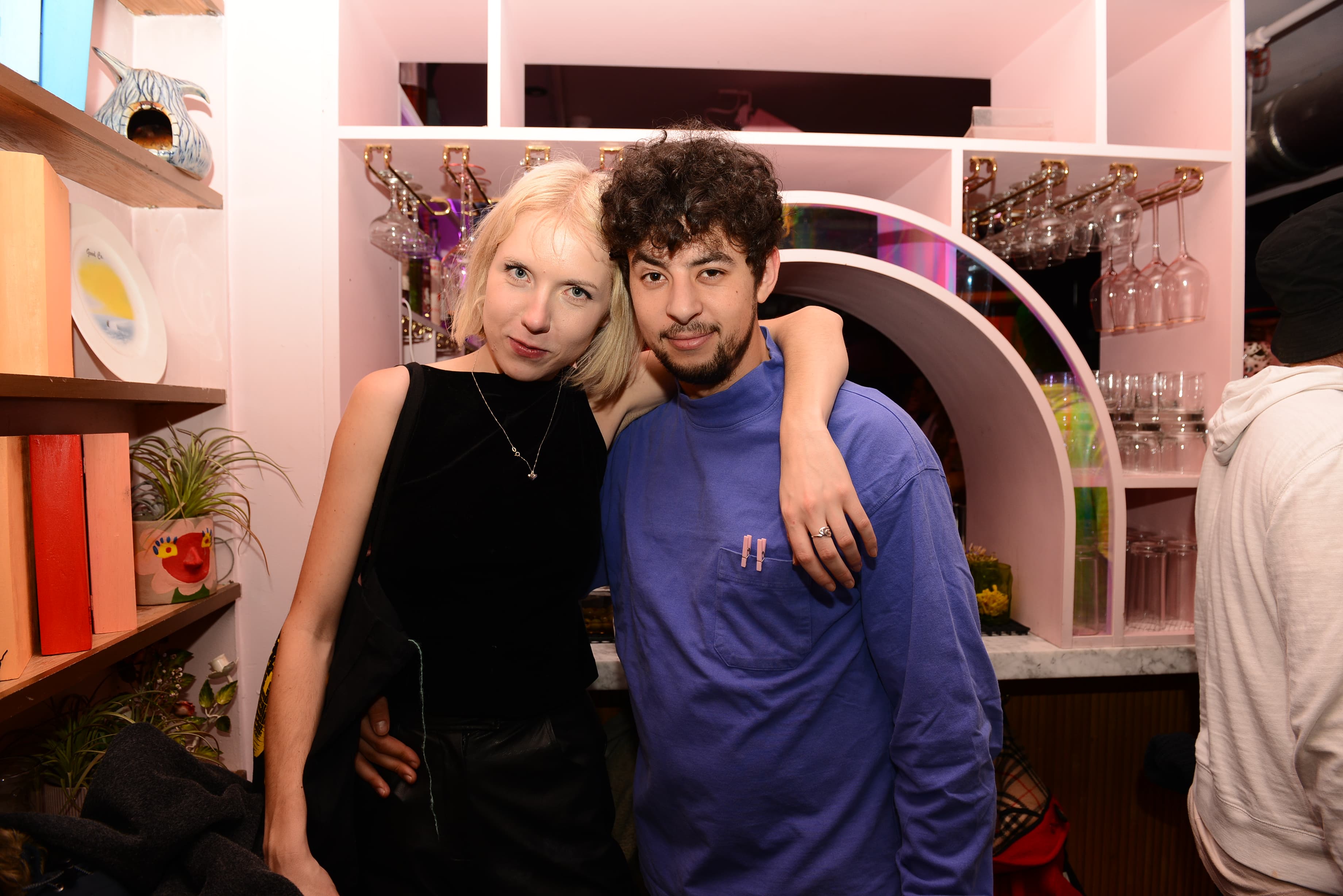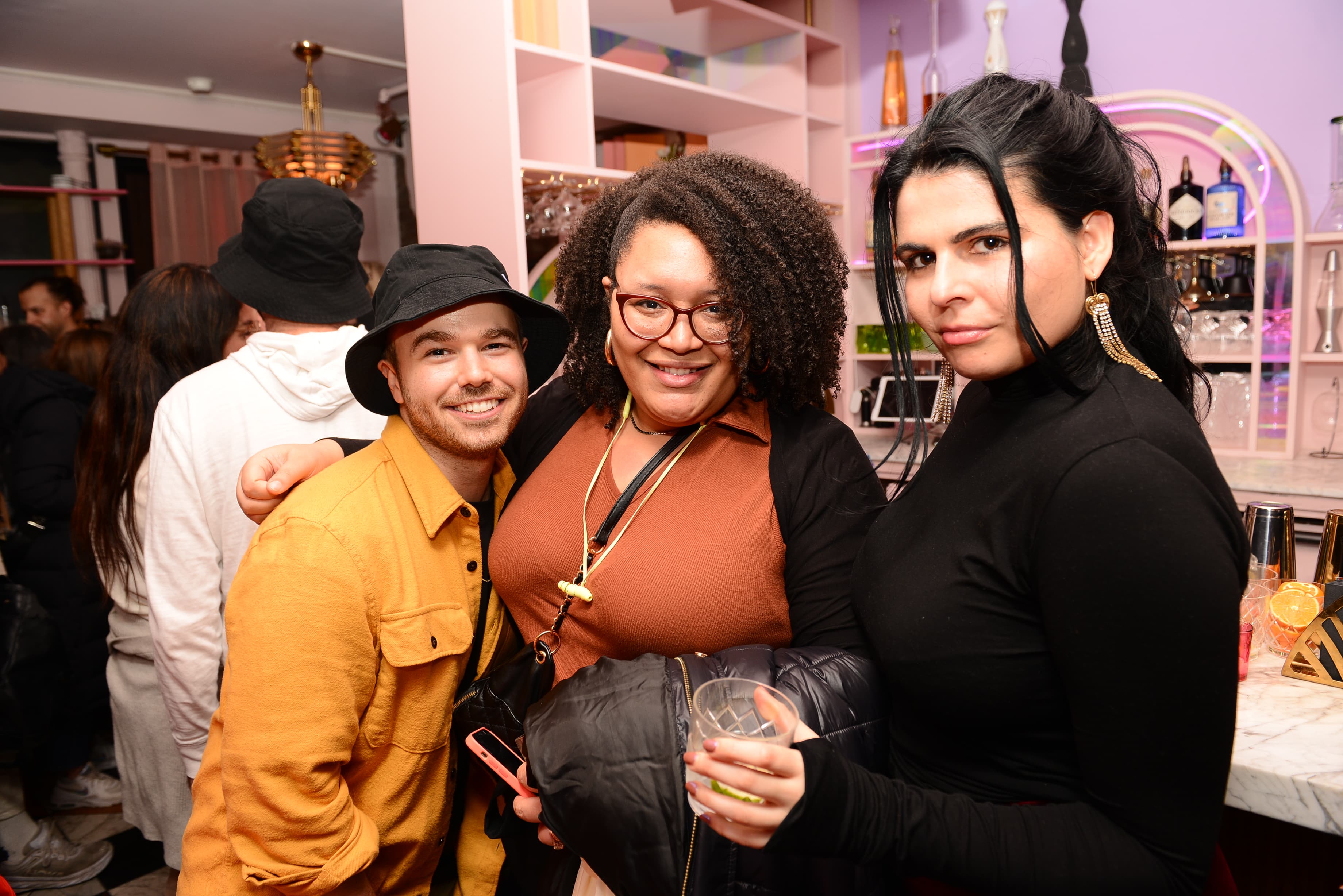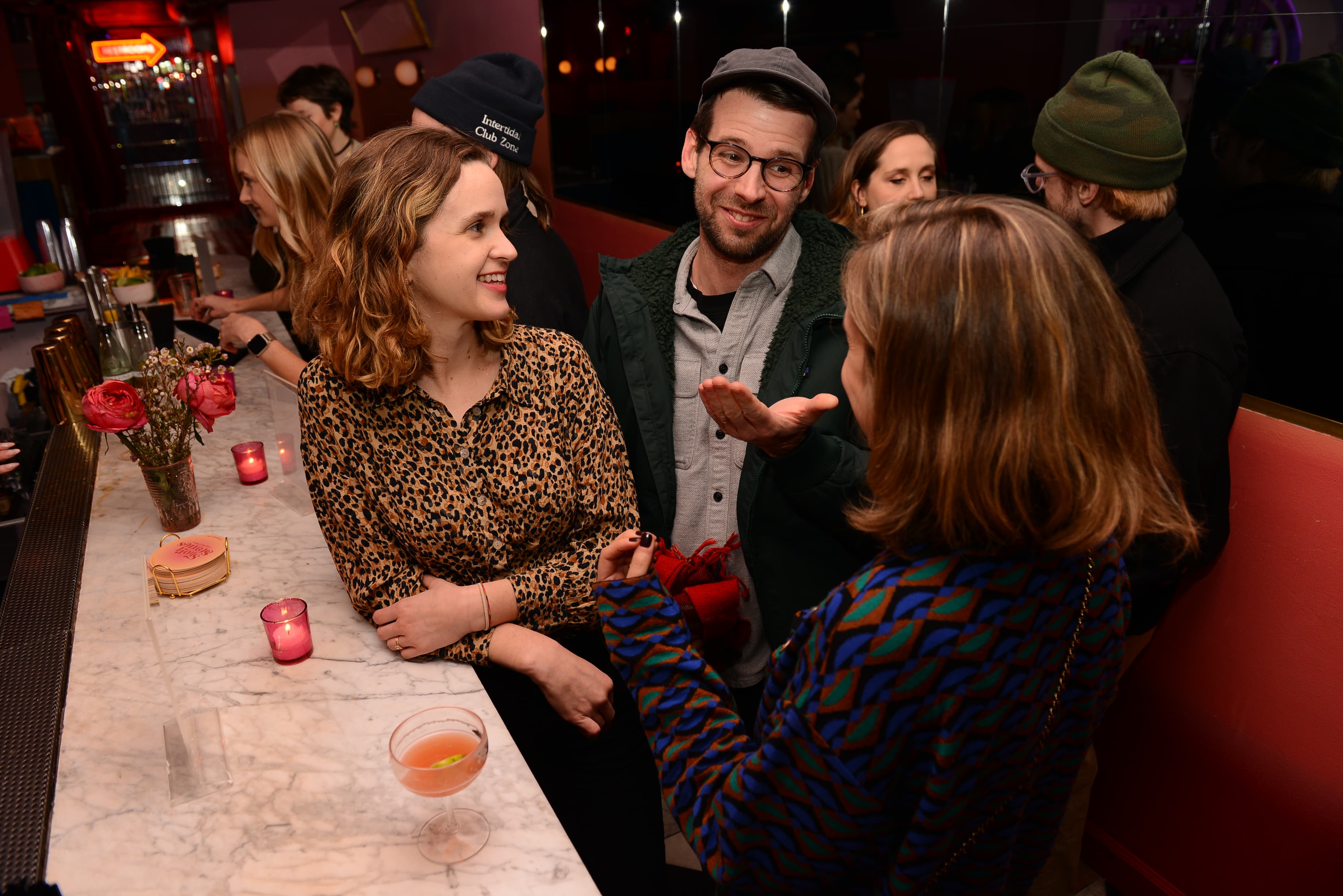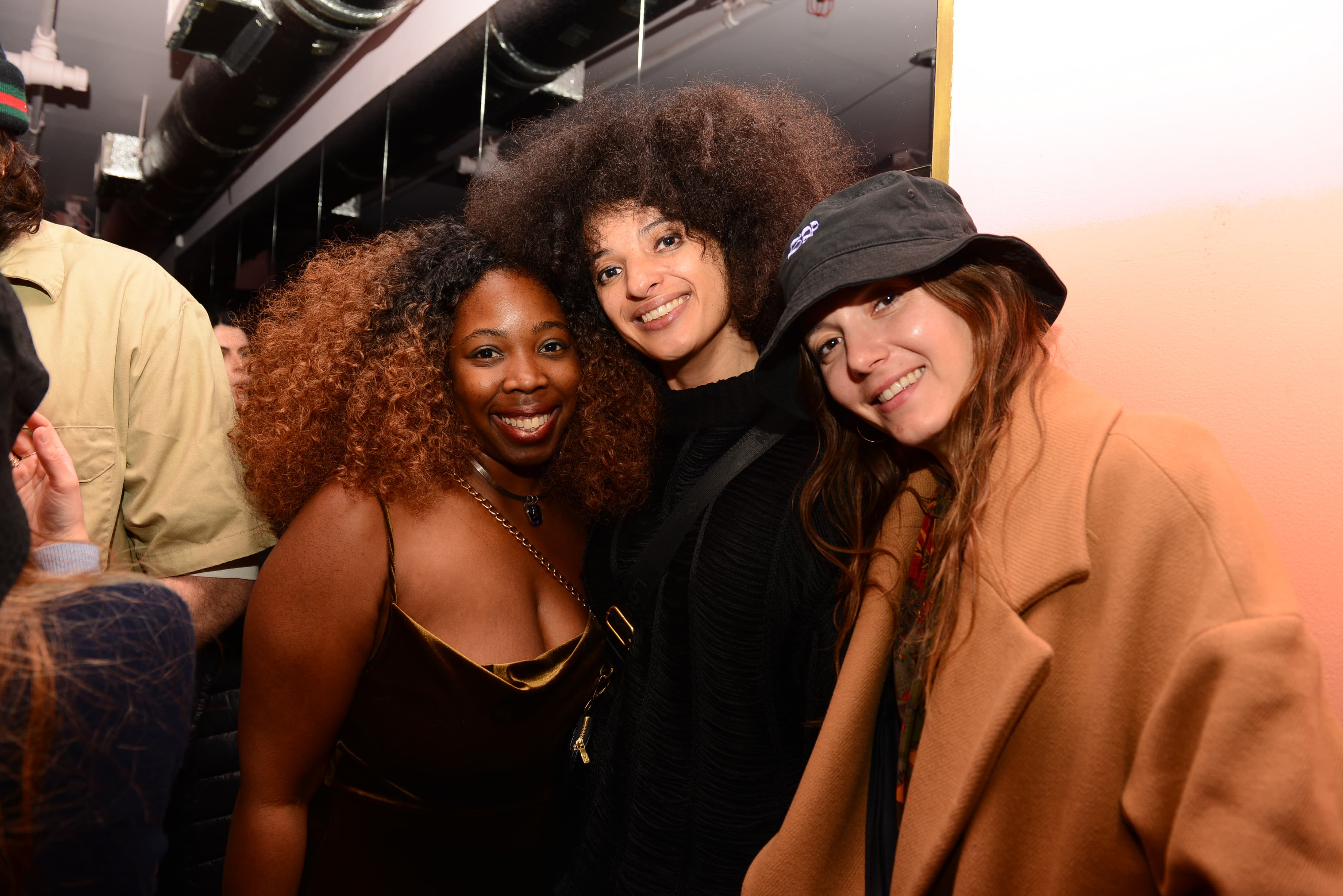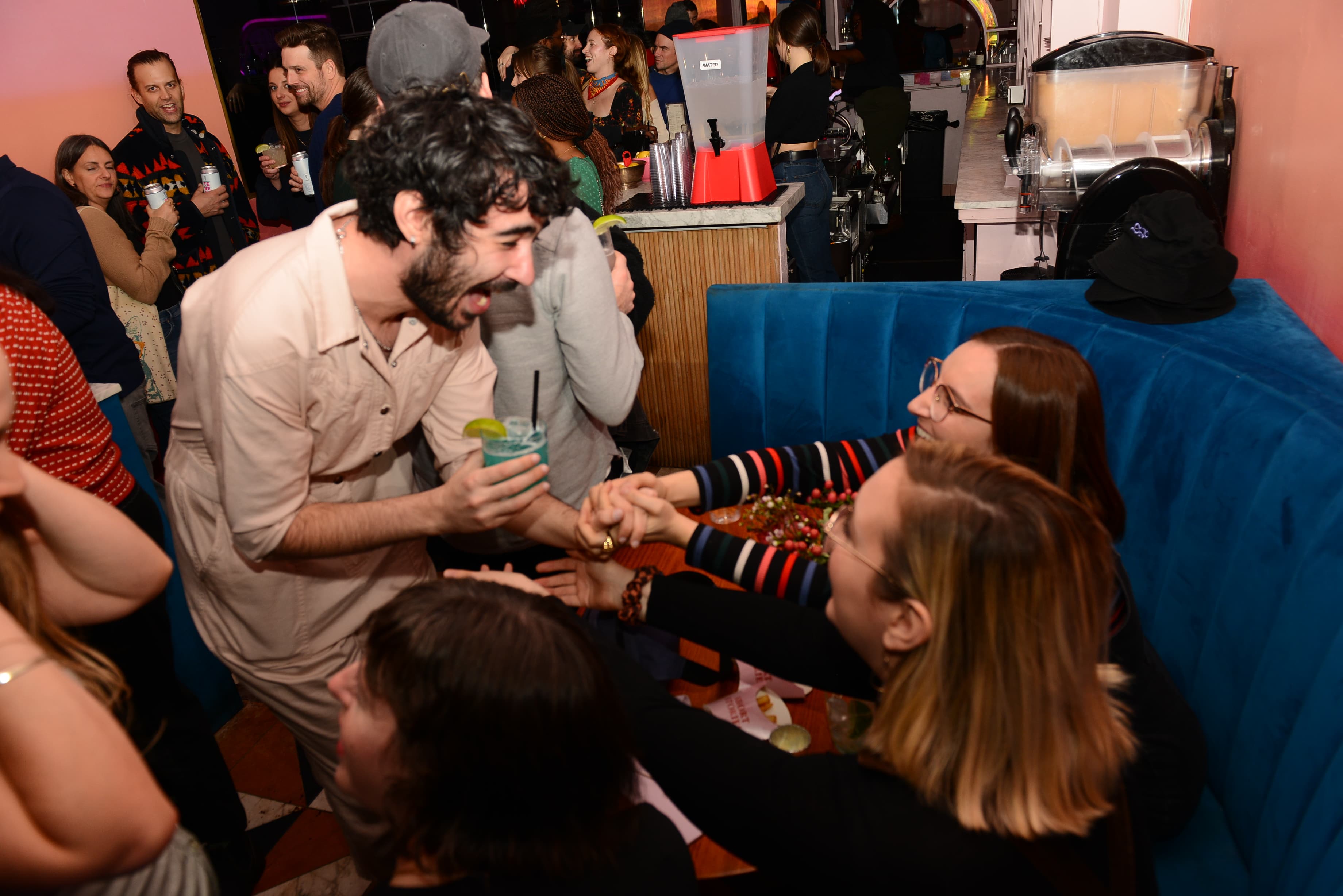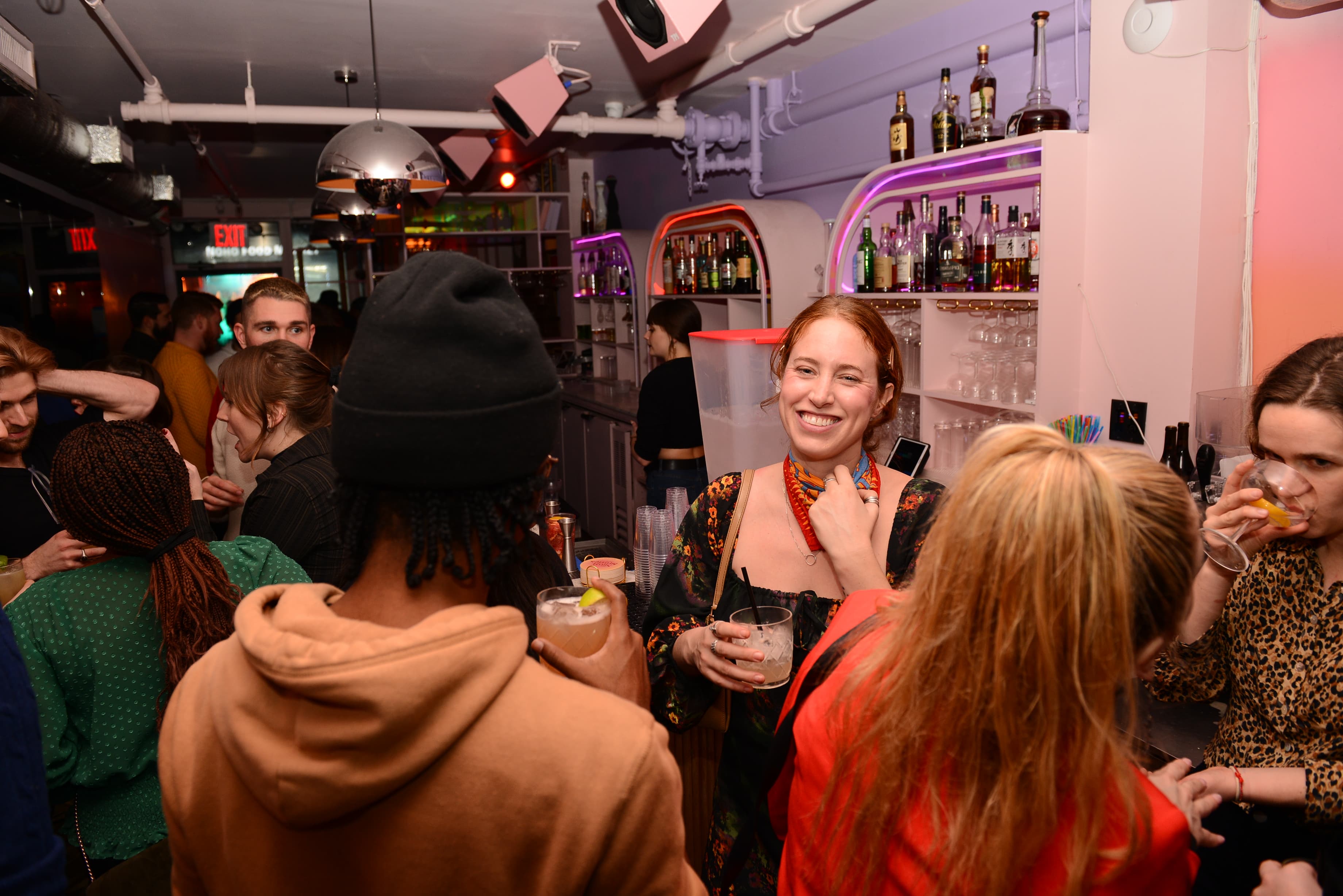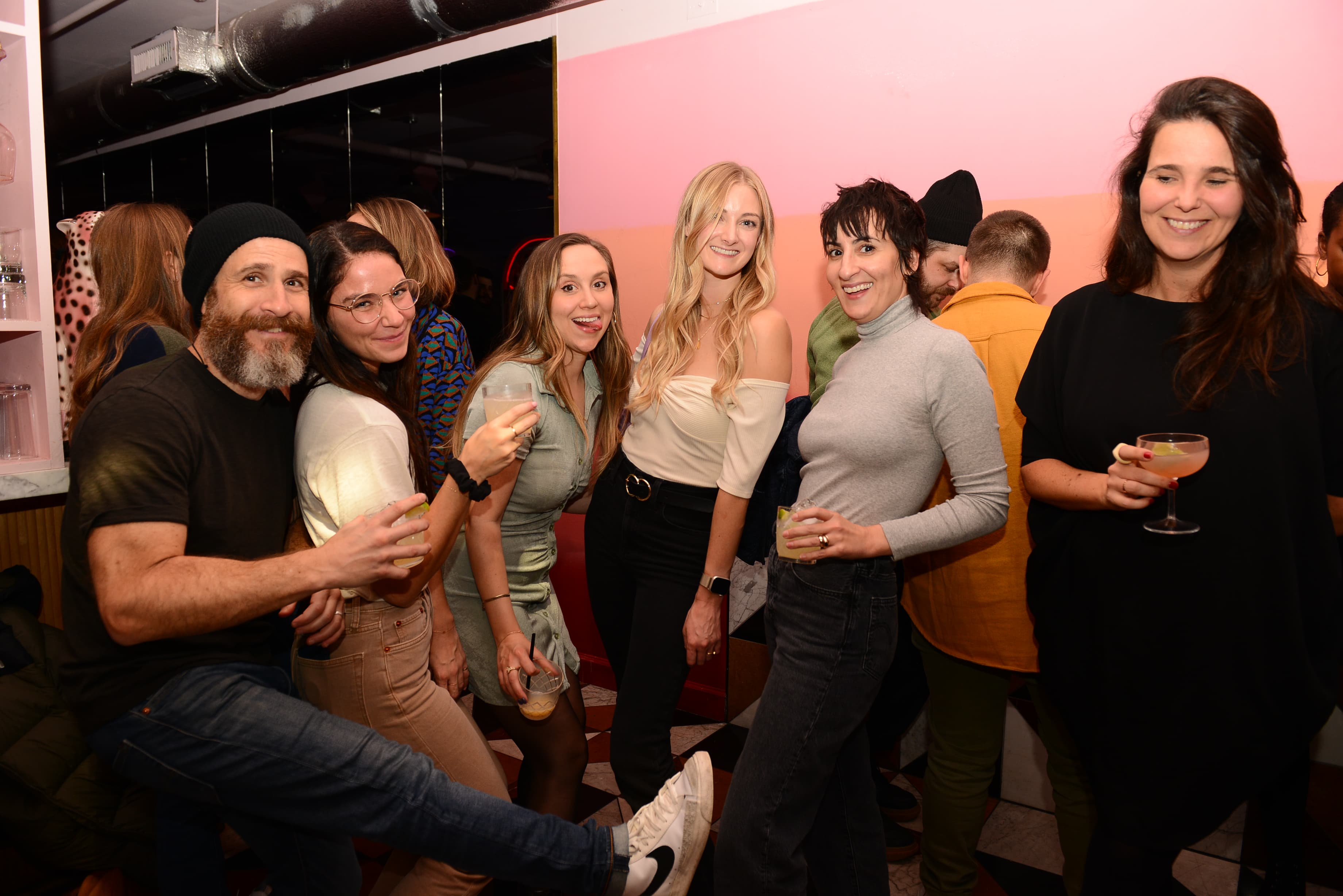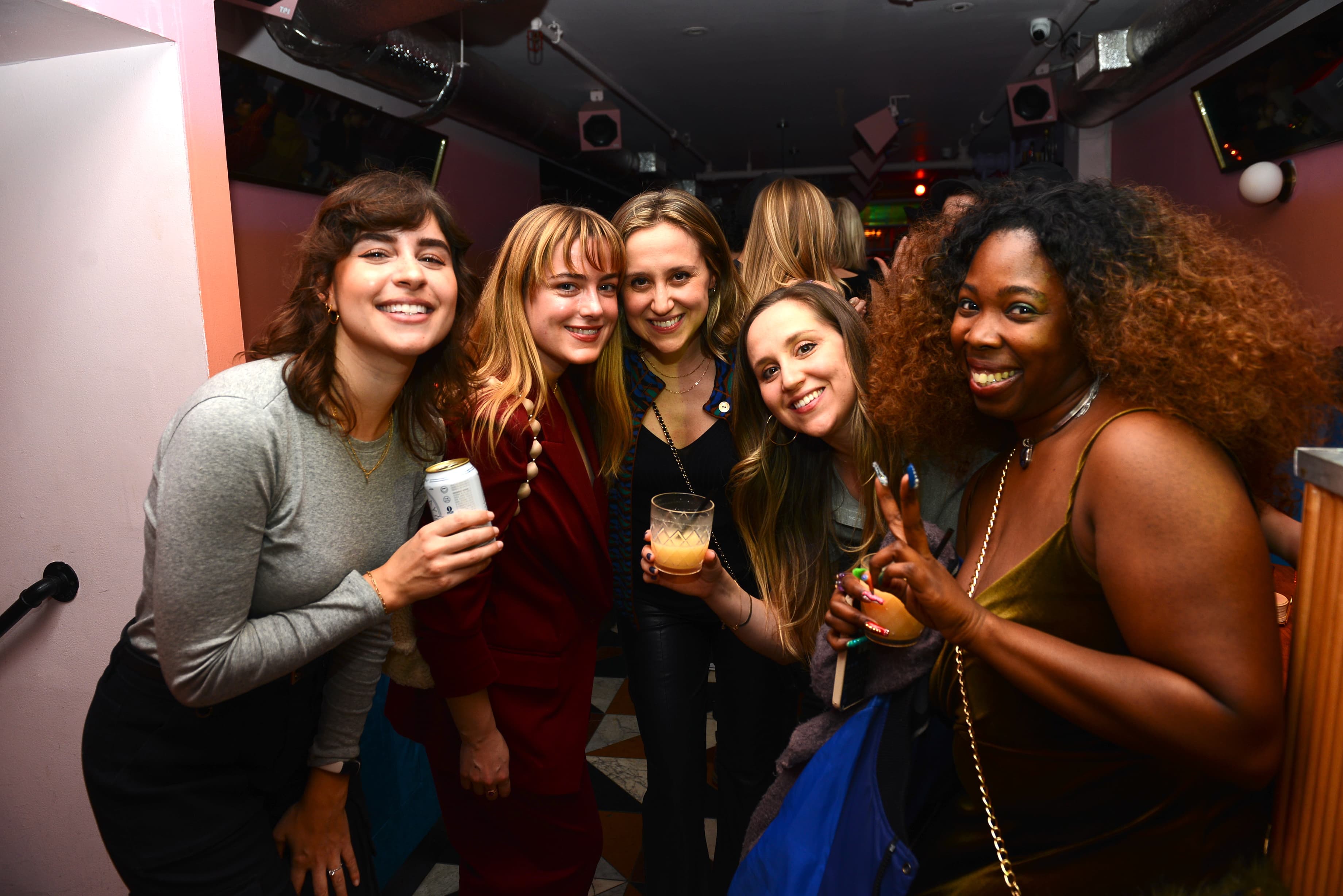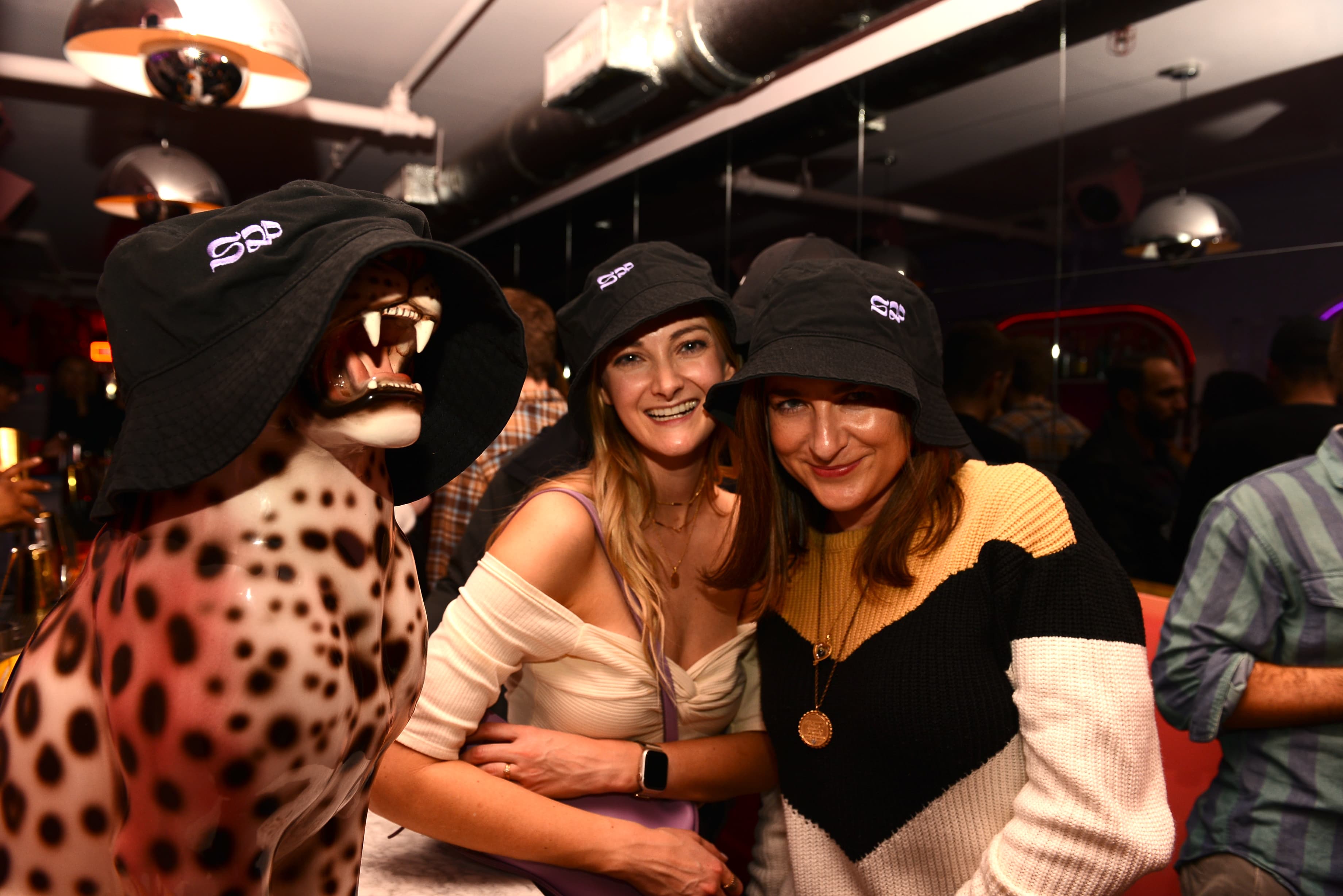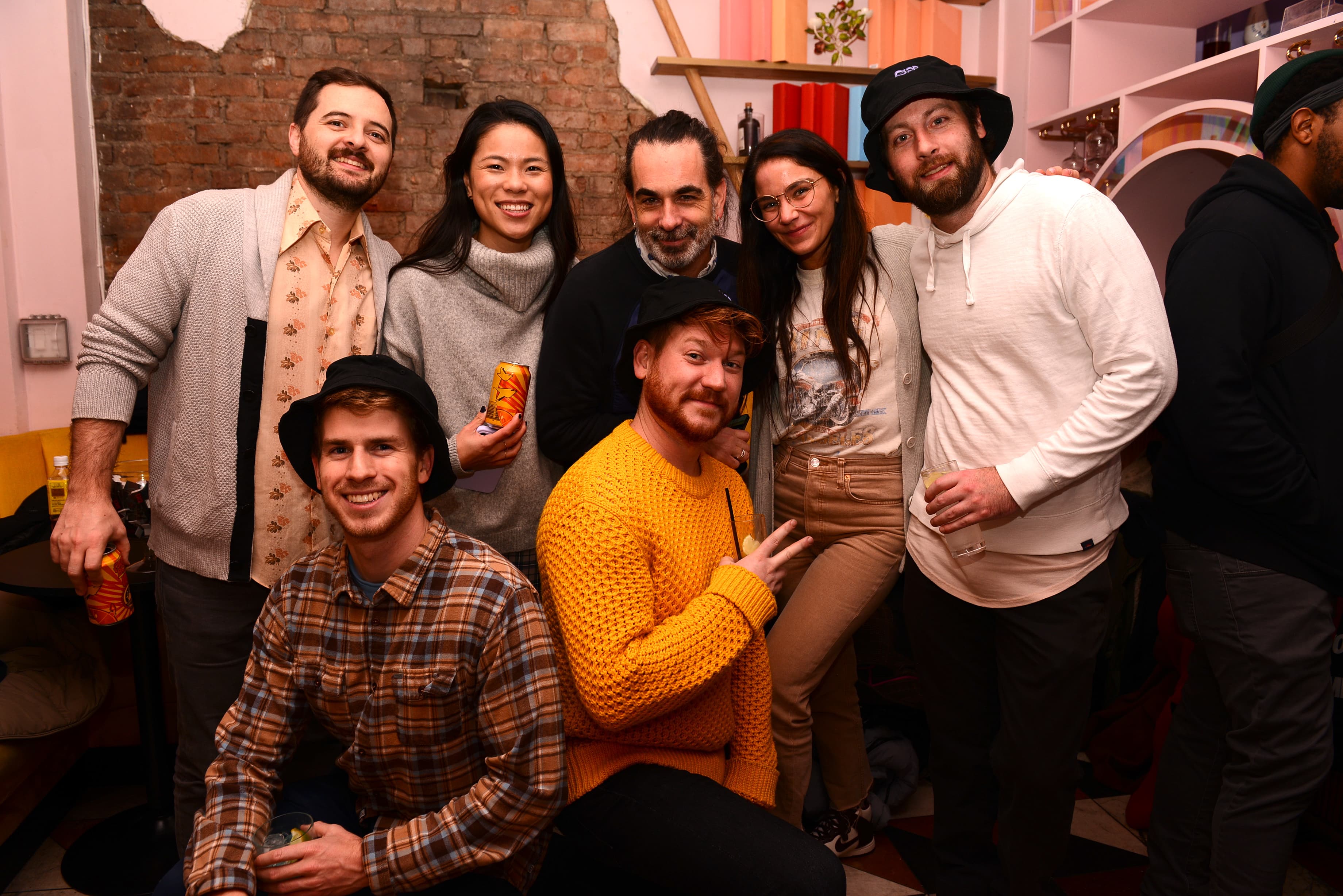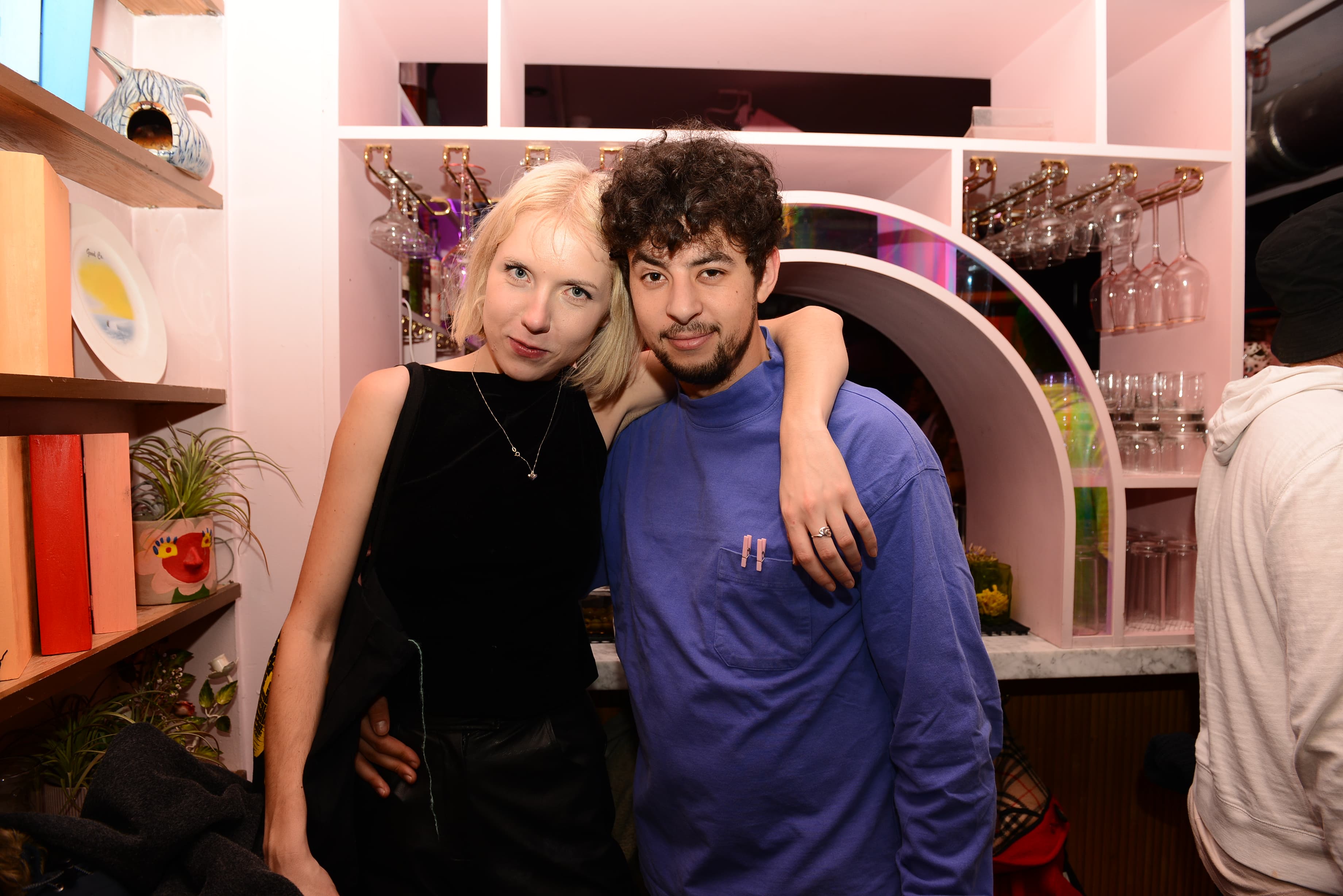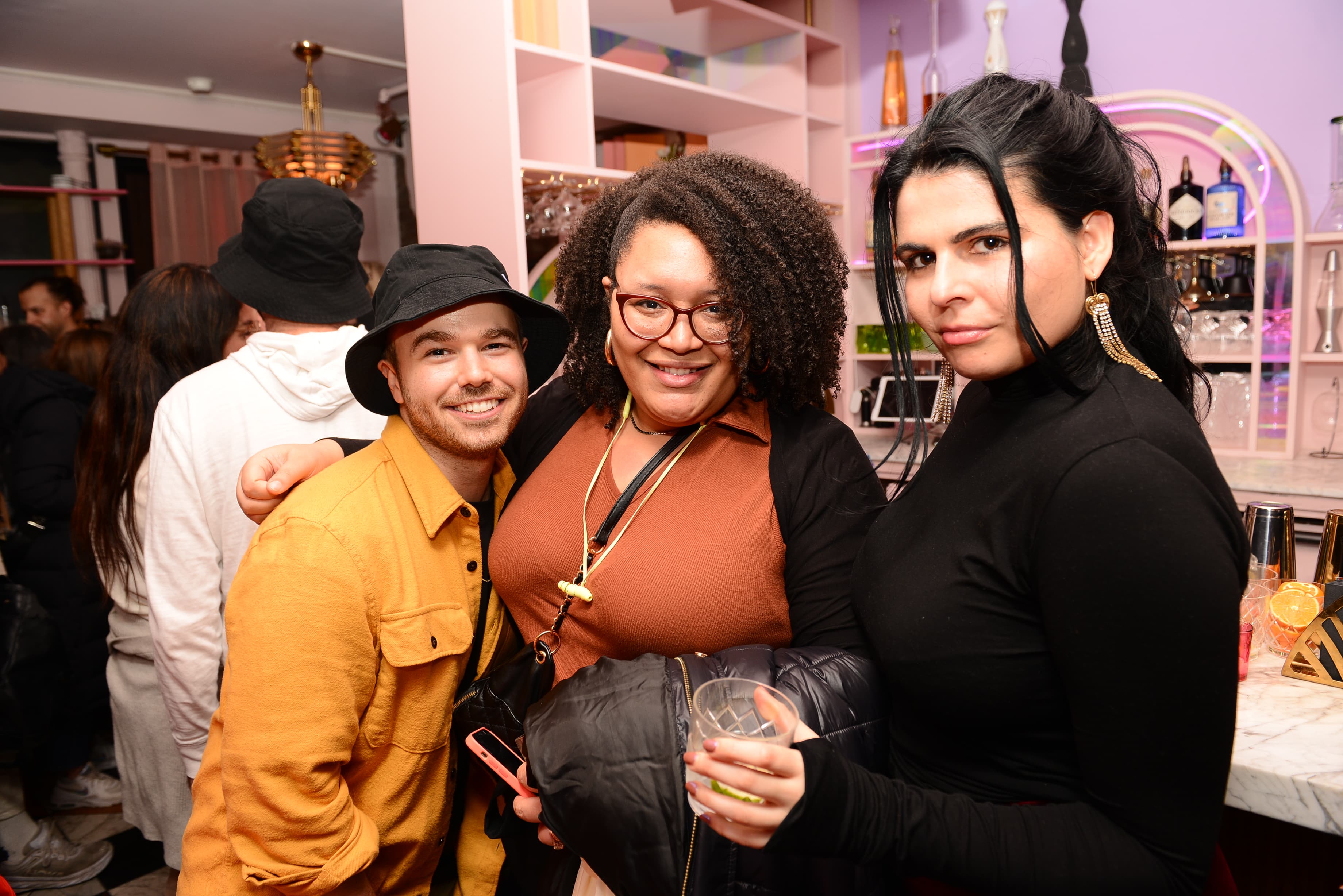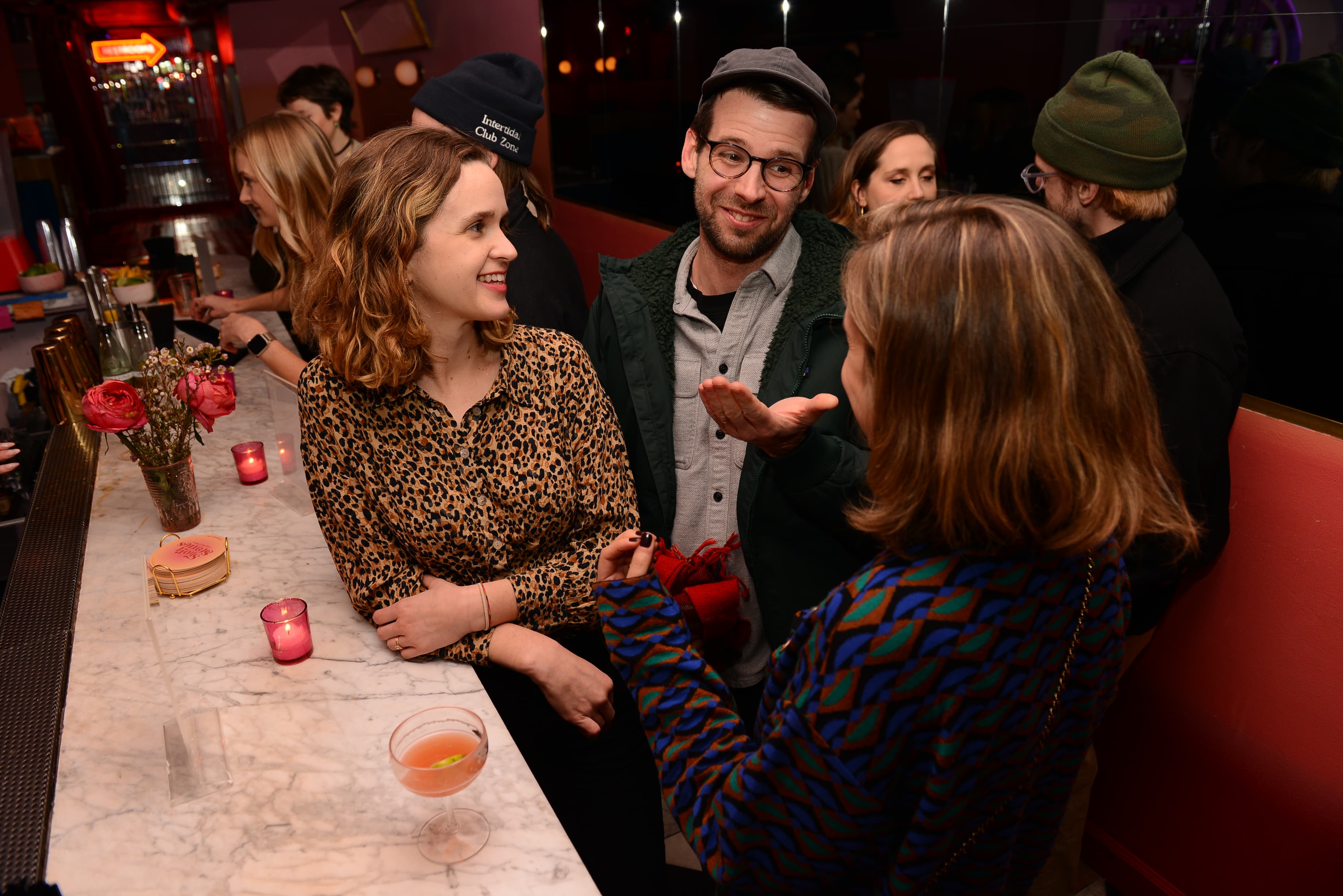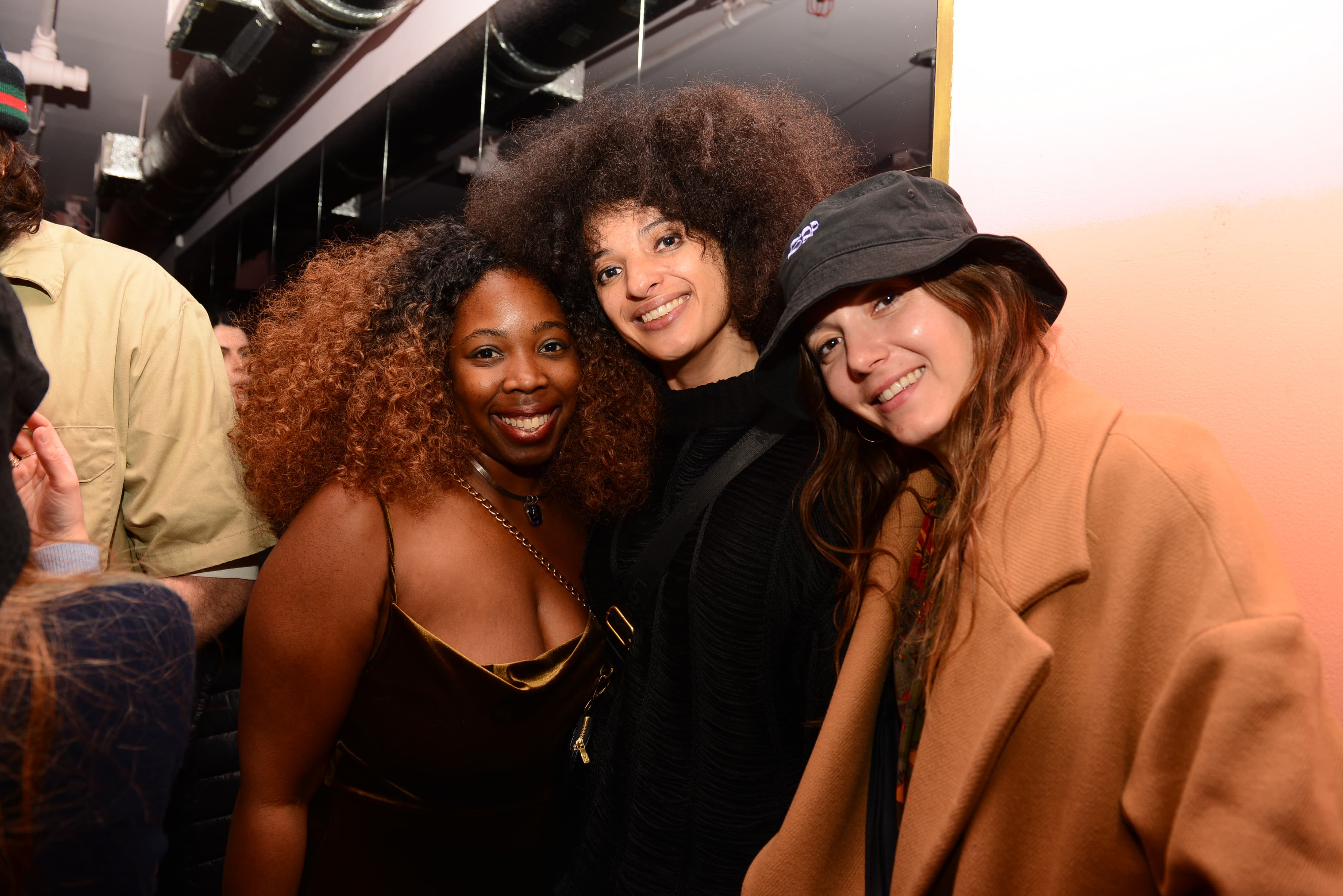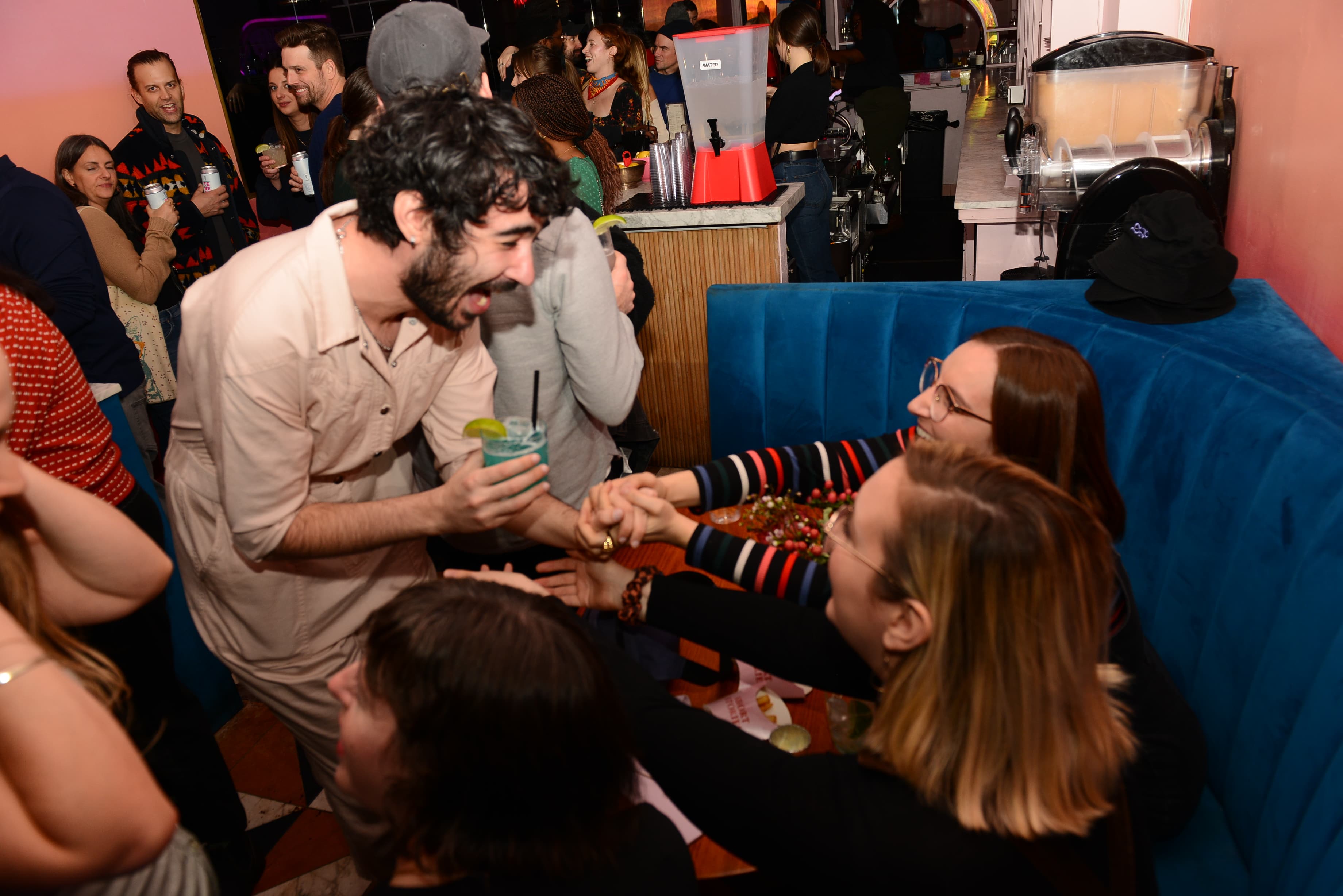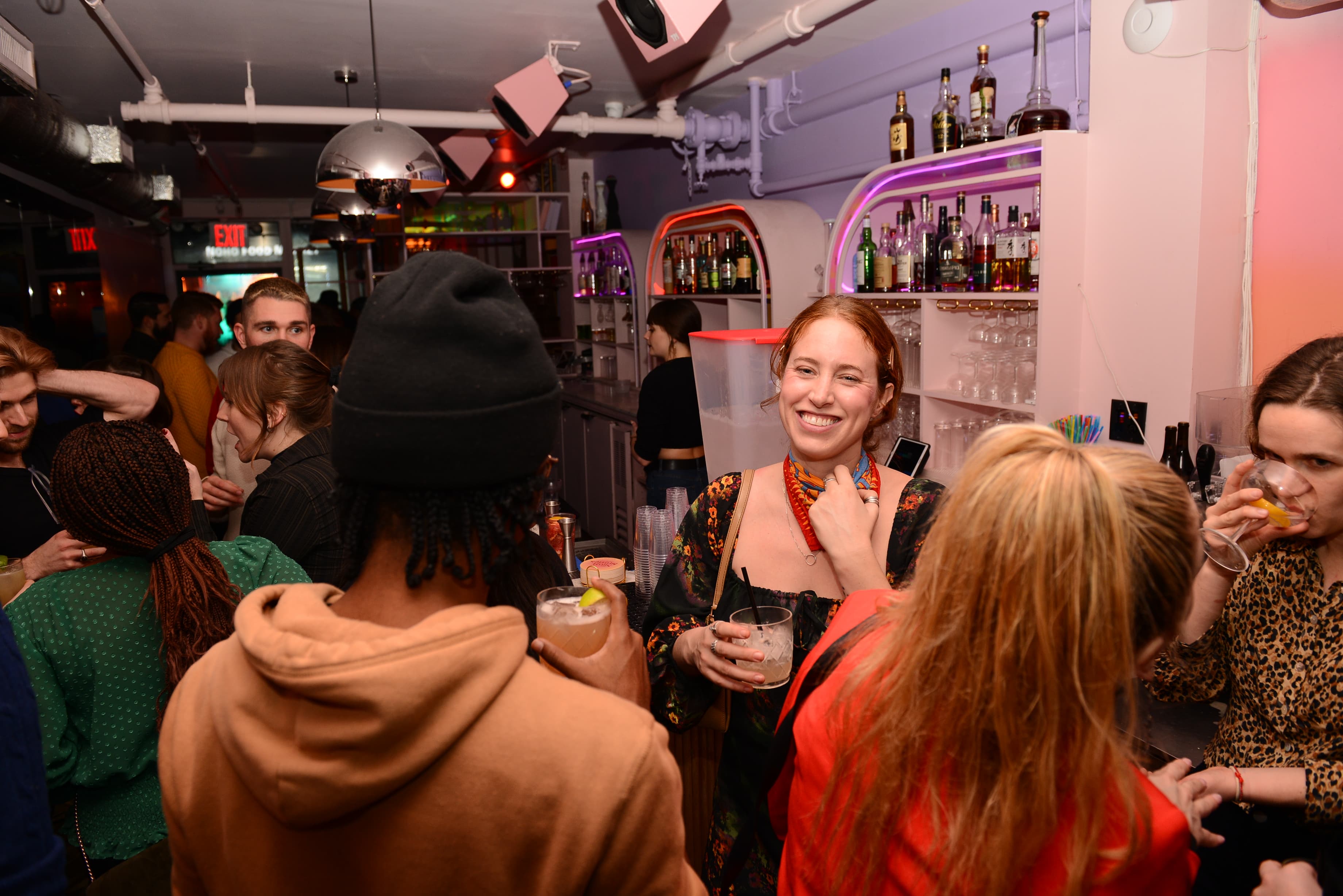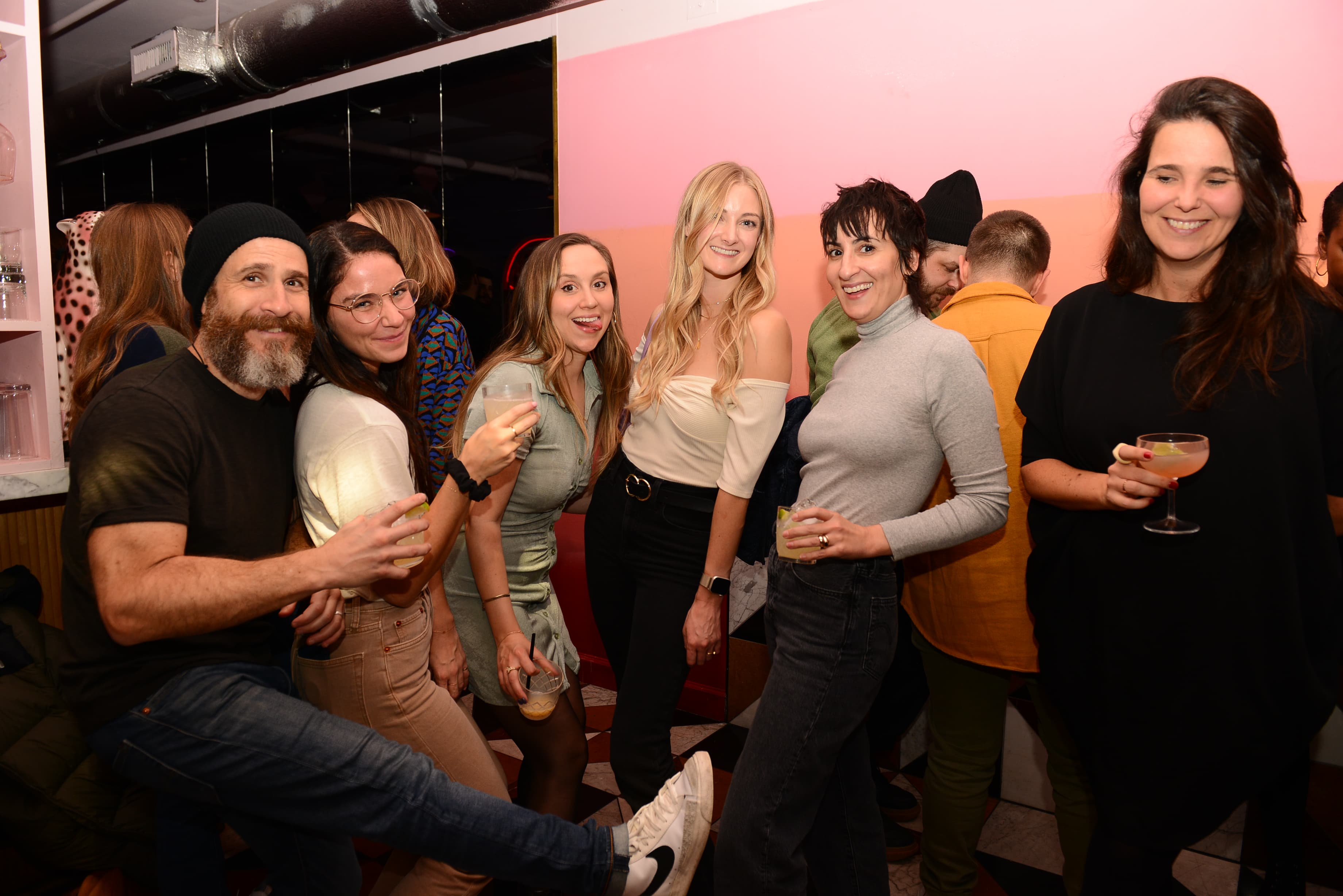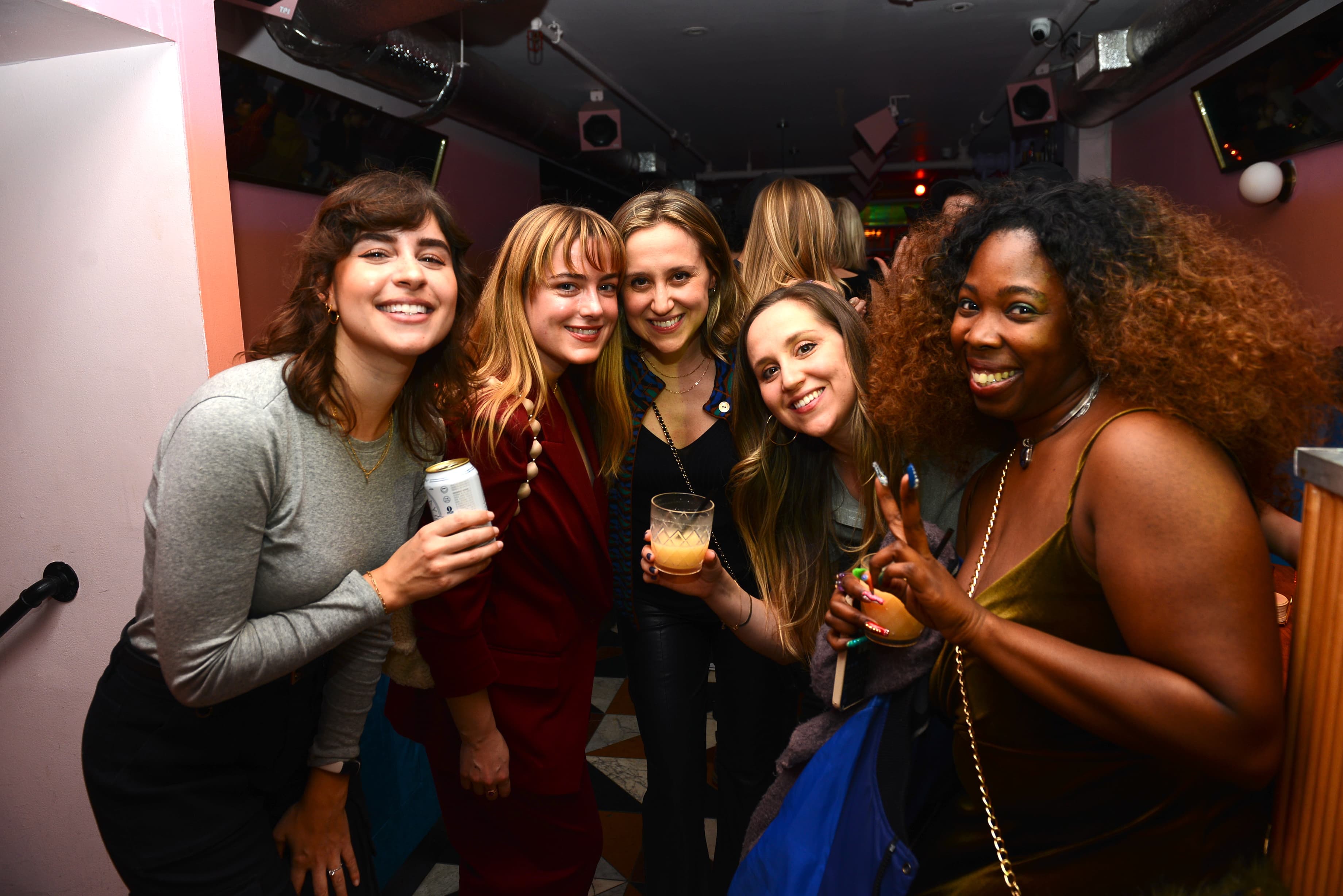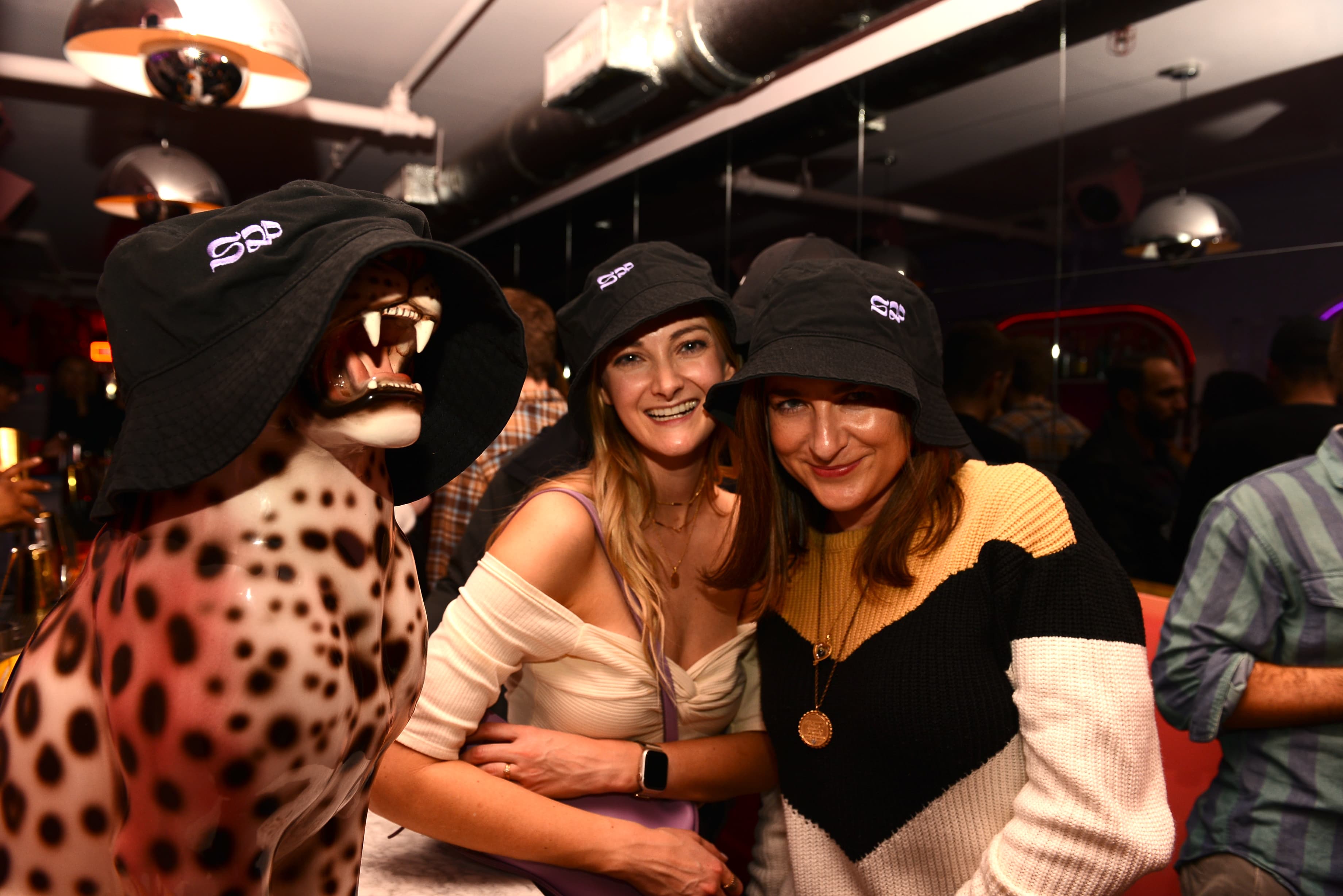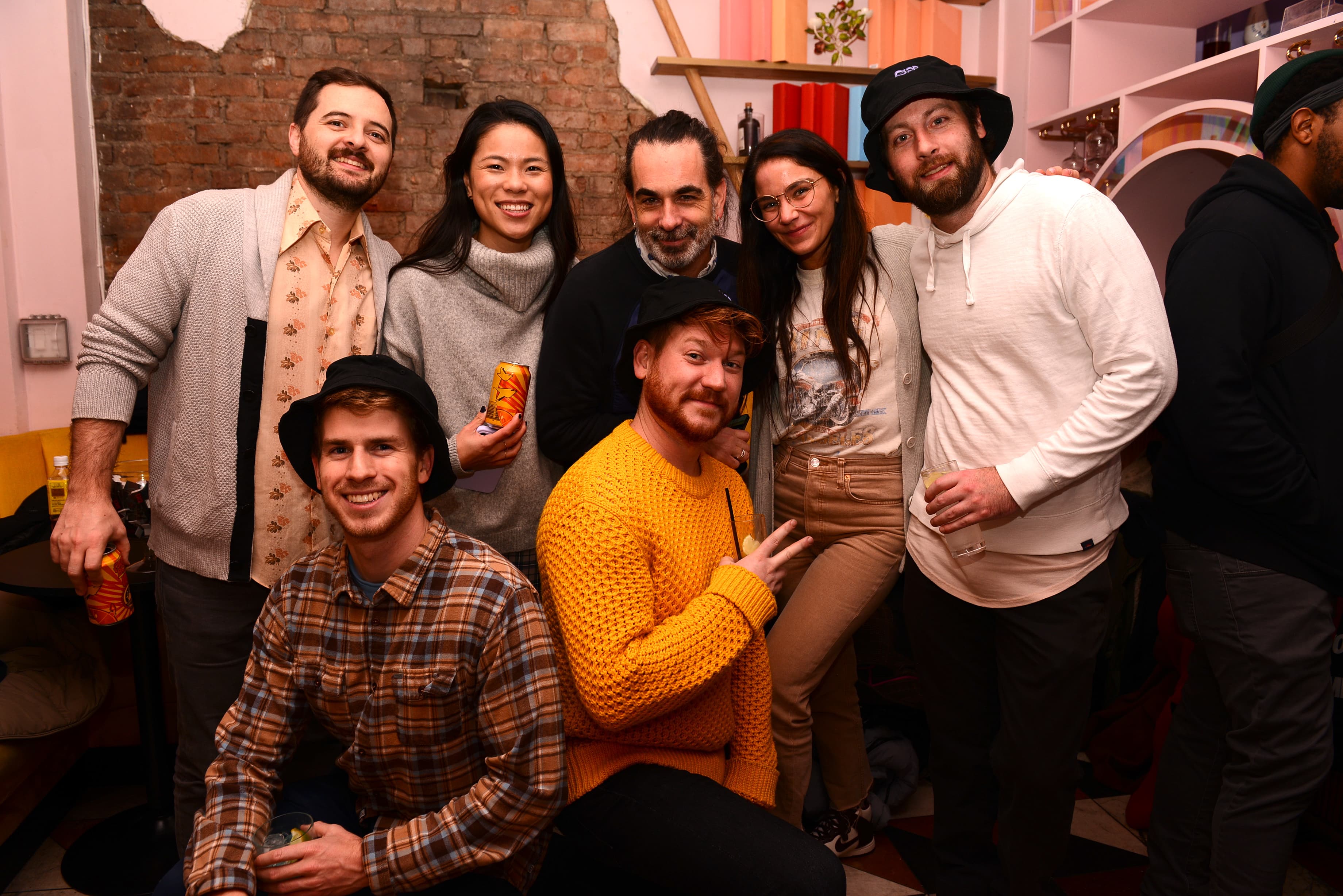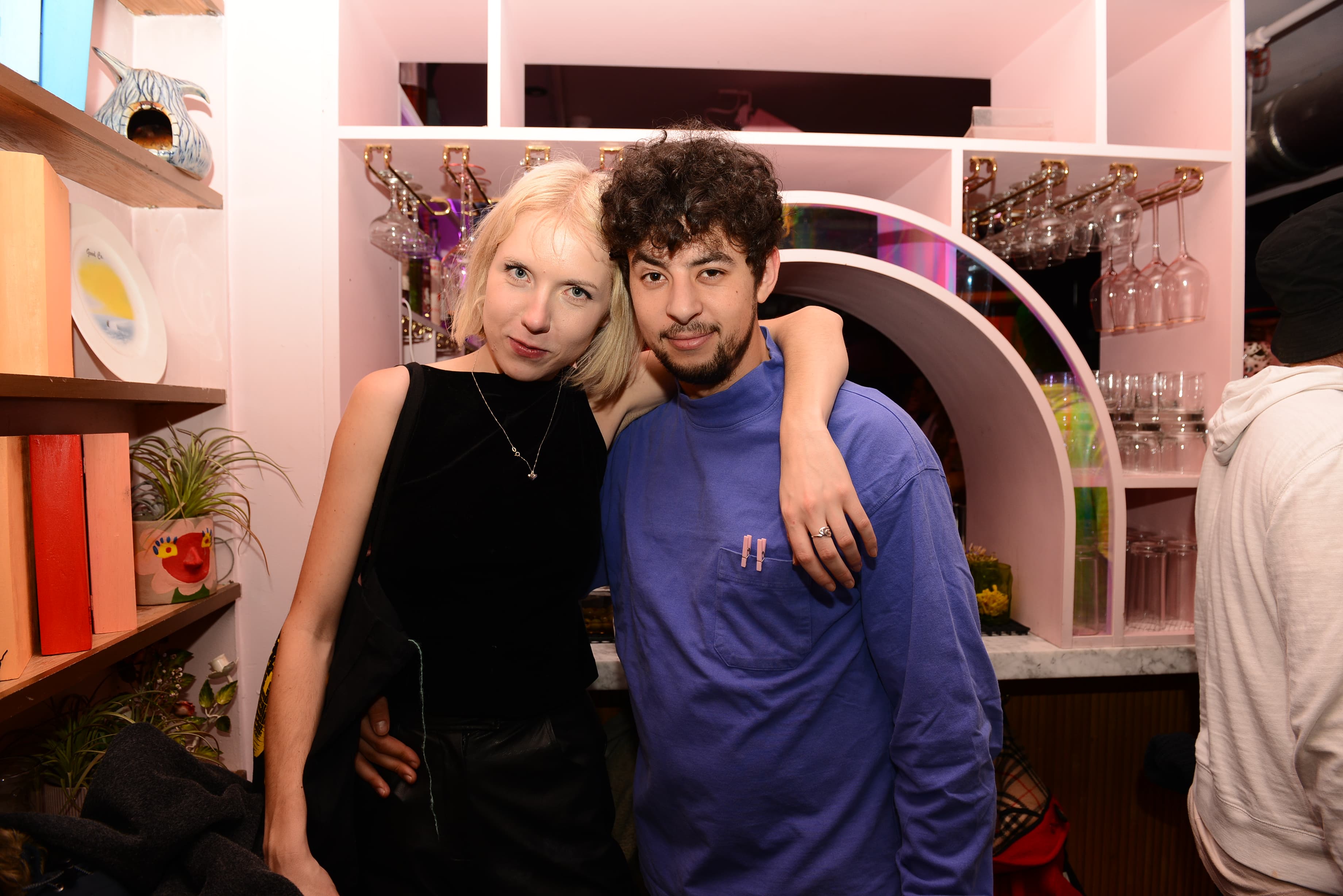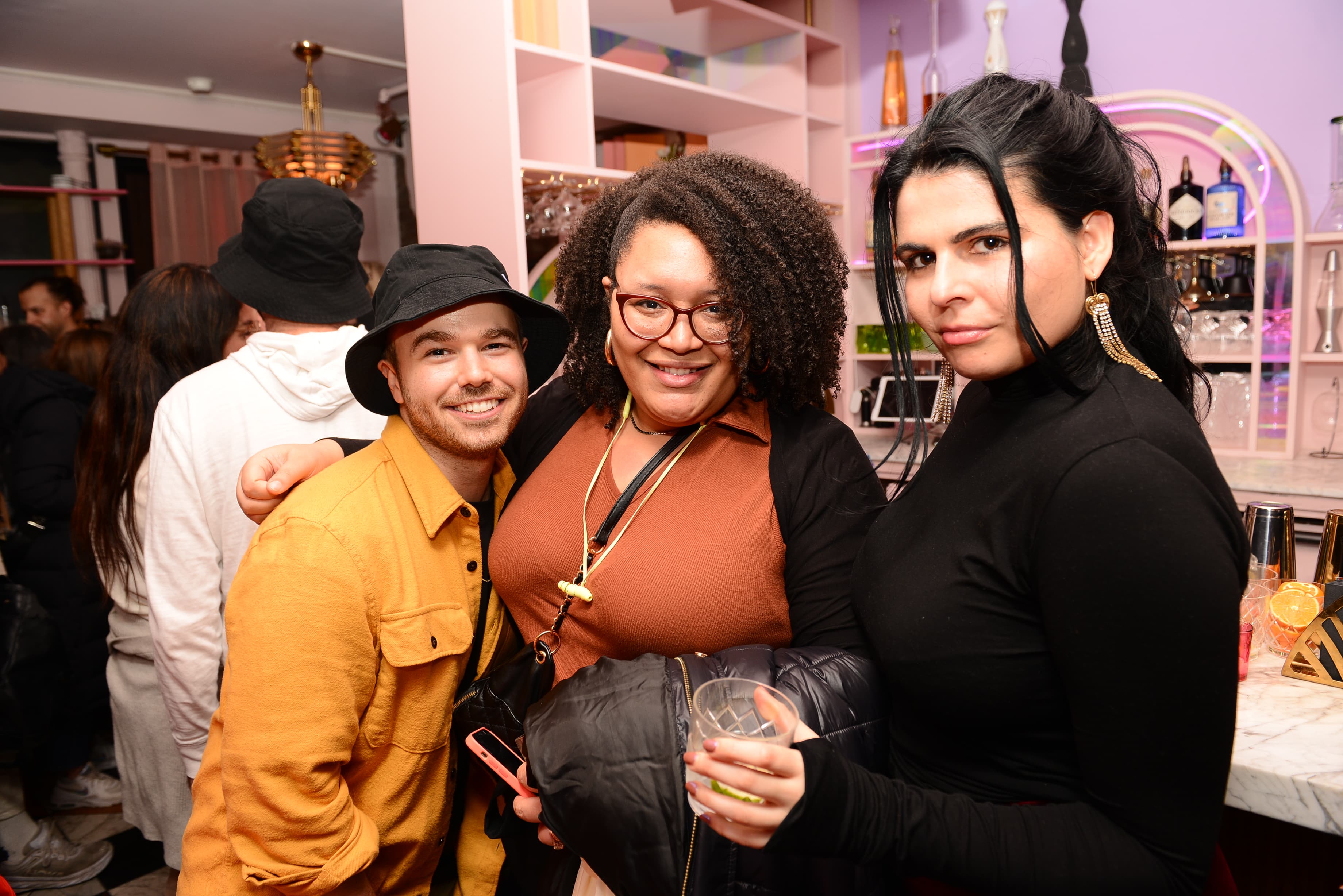 I Made A Film... Now What?
An informative Panel & Discussion on distribution for first-time feature filmmakers with special industry guests Rupeshi Shah (Cinetic Media), Decker Sadowski (filmmaker/actor/producer, JUNIPER), Anne Takahashi (Takashi PR), and Candace Tan (Utopia Distribution).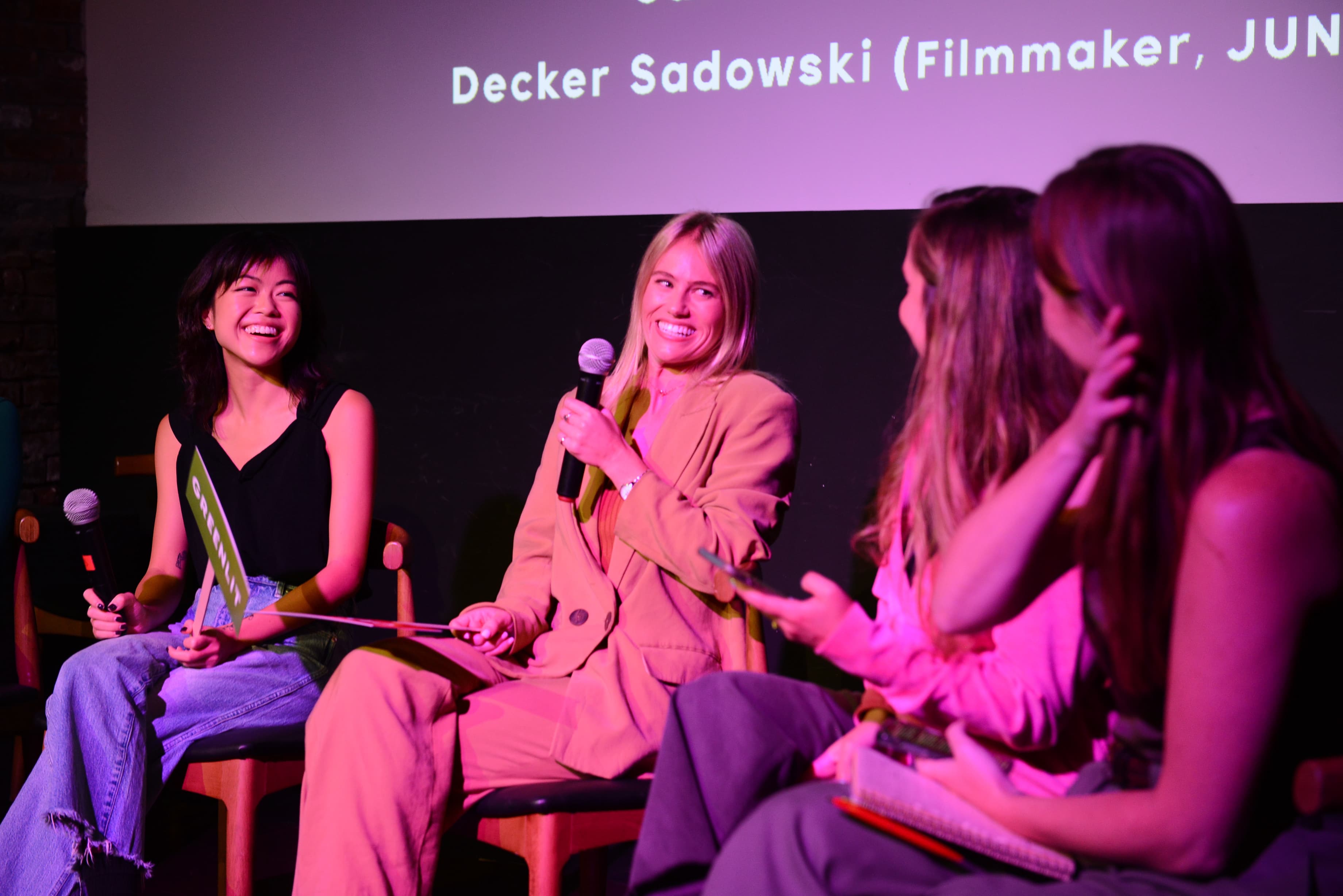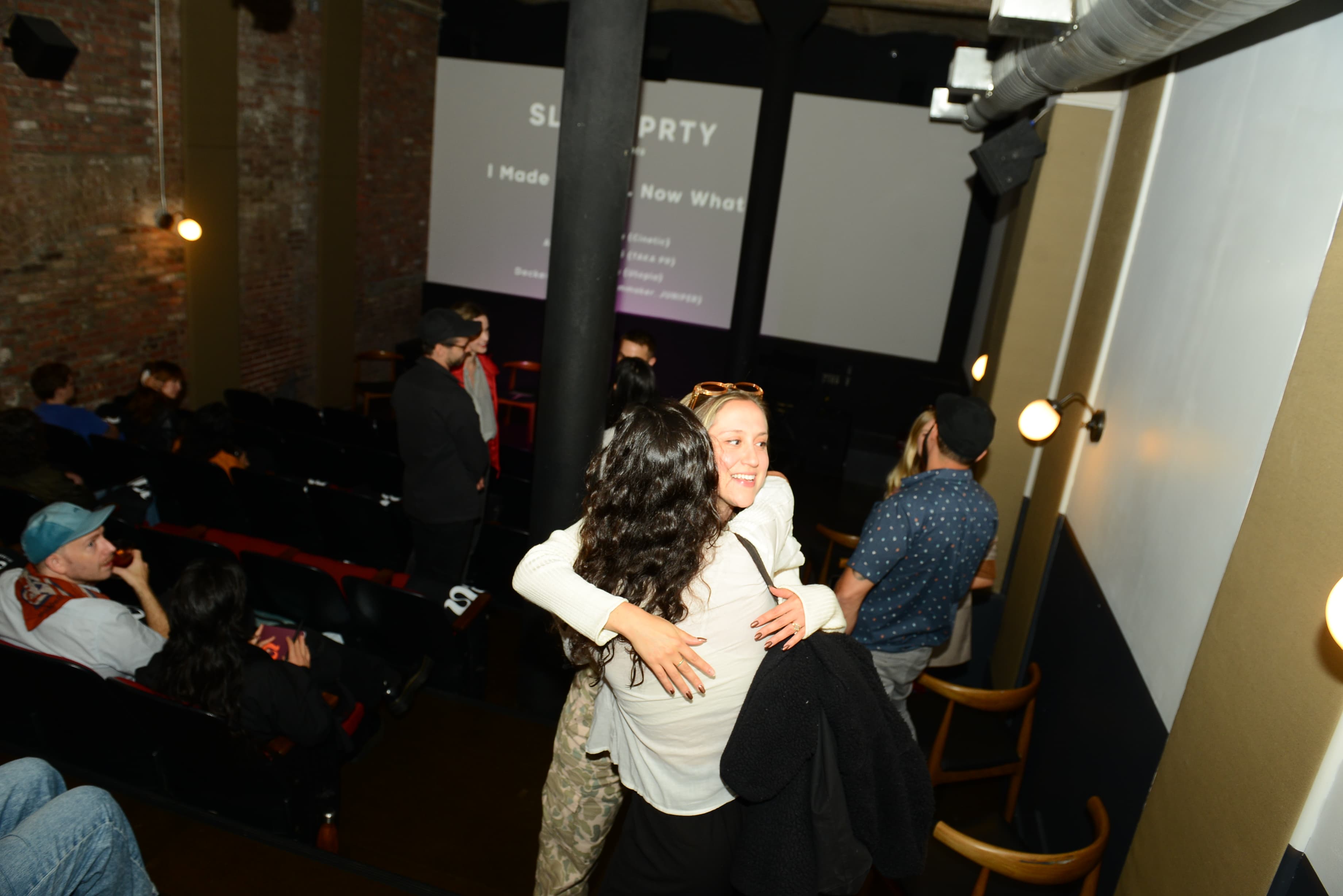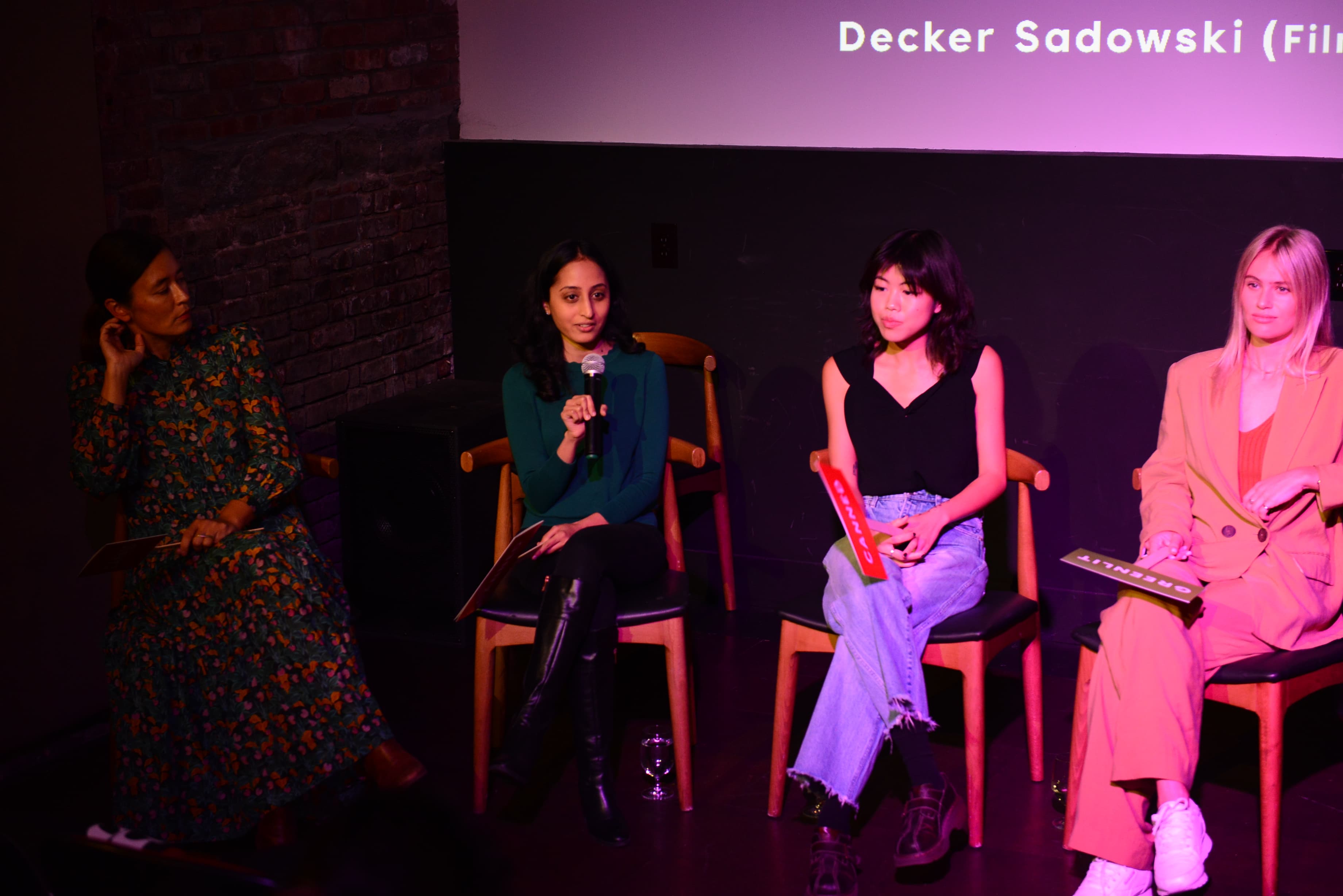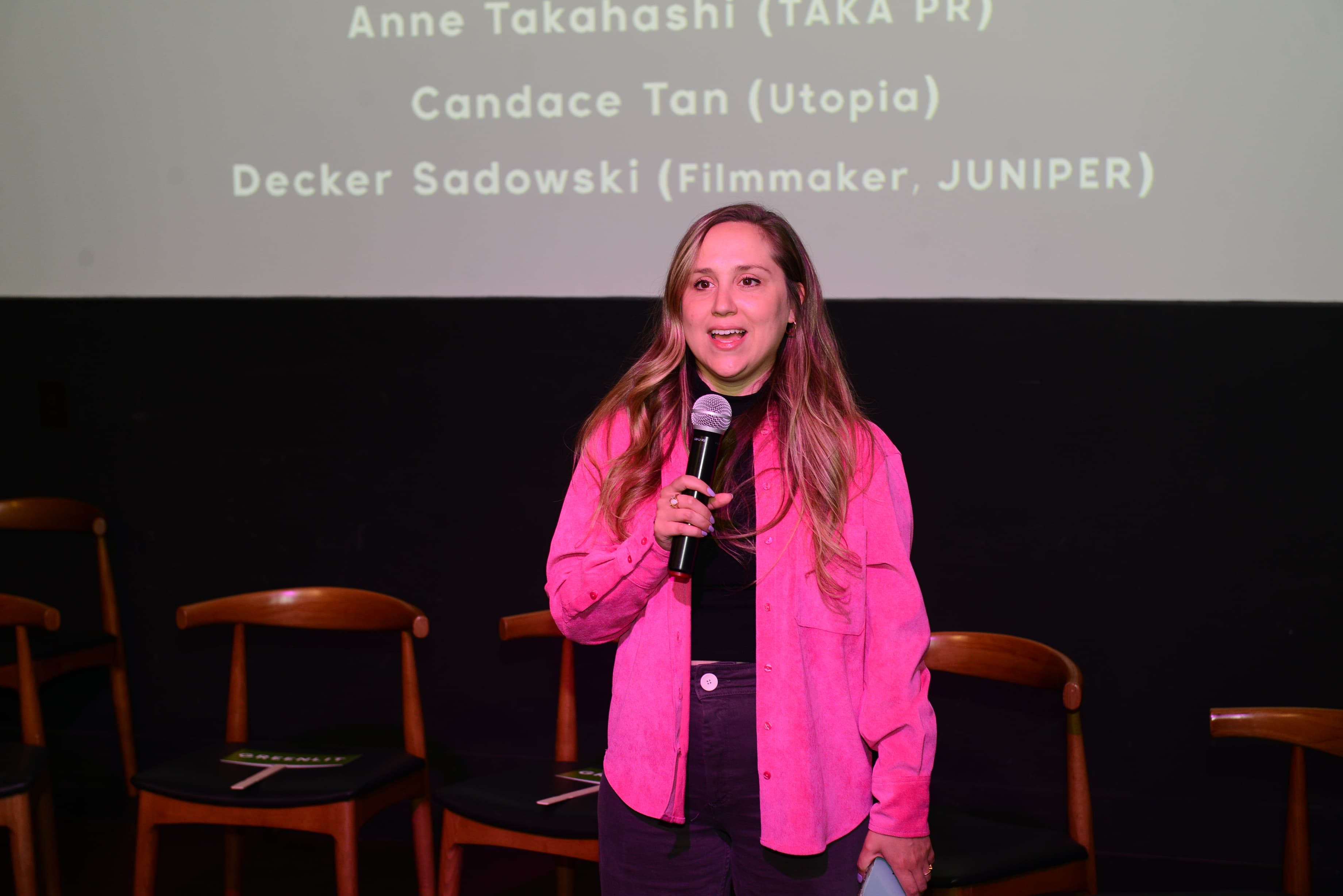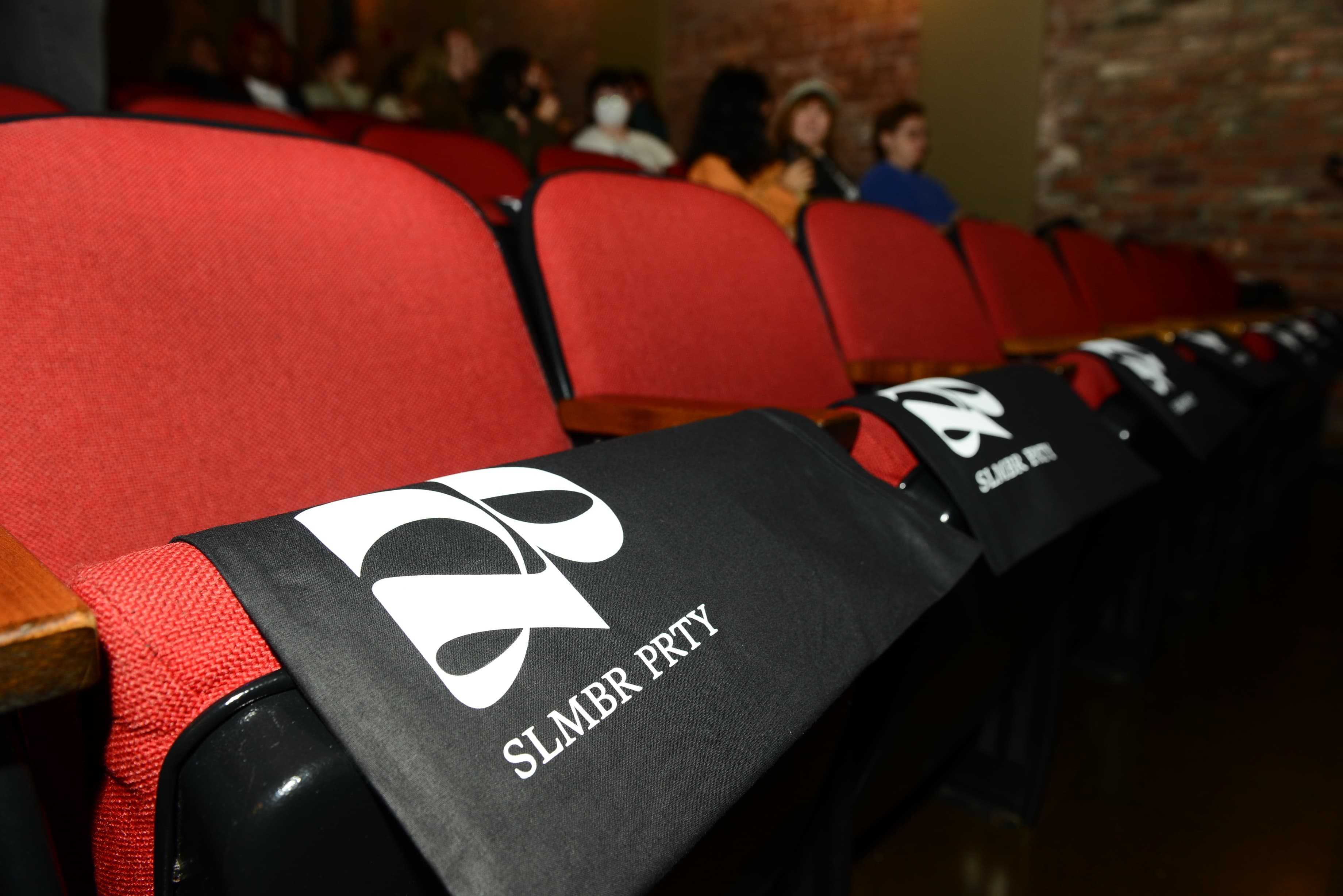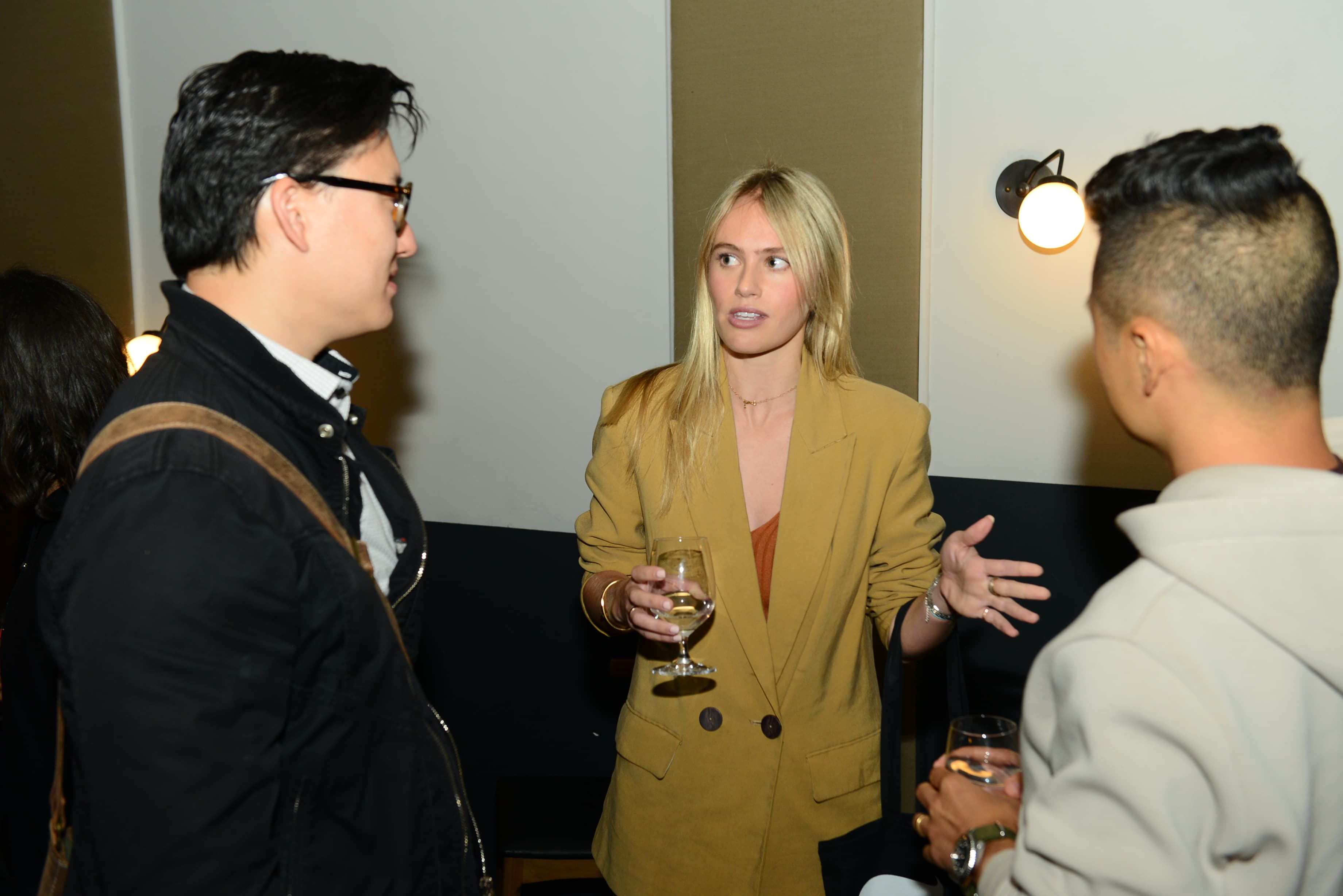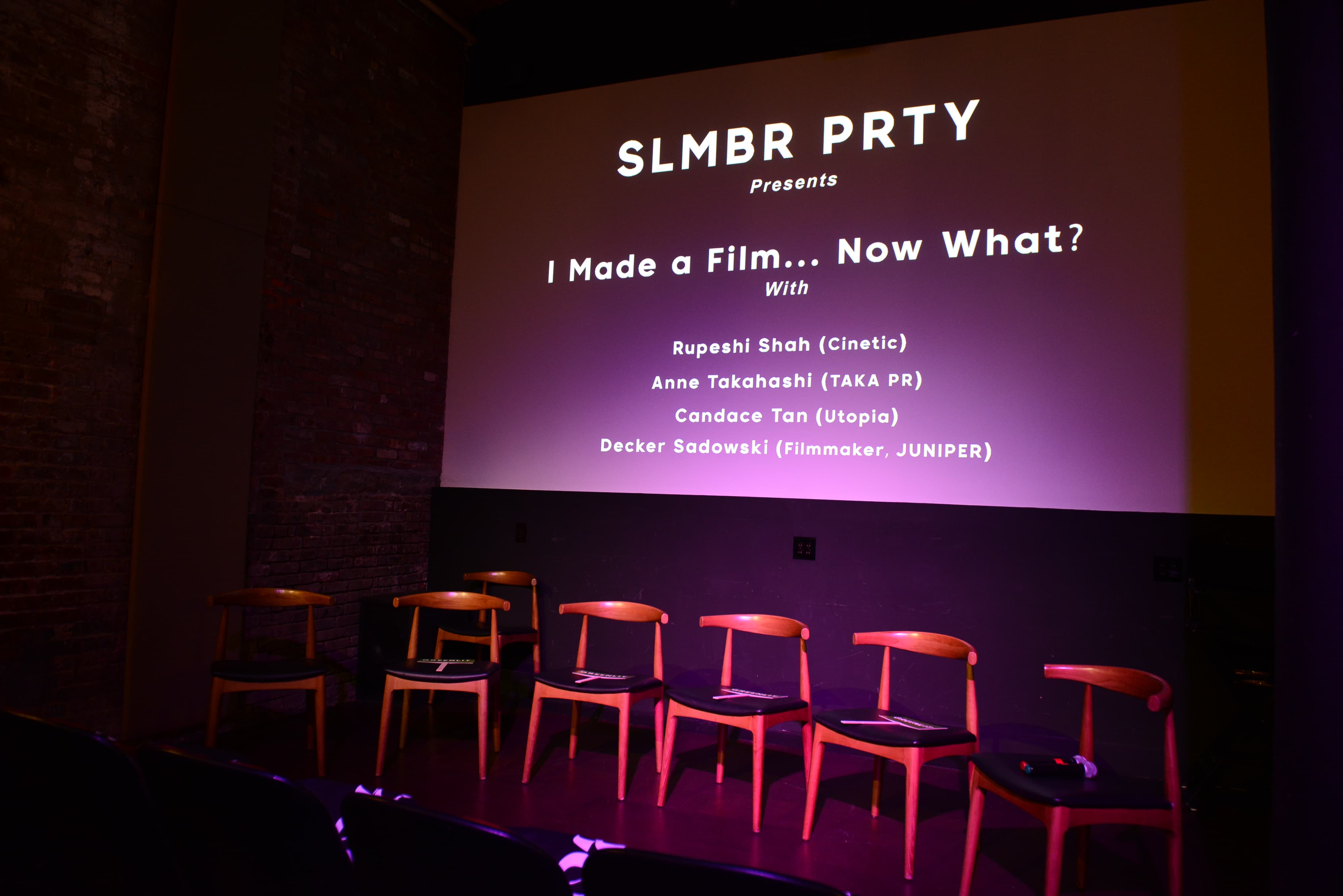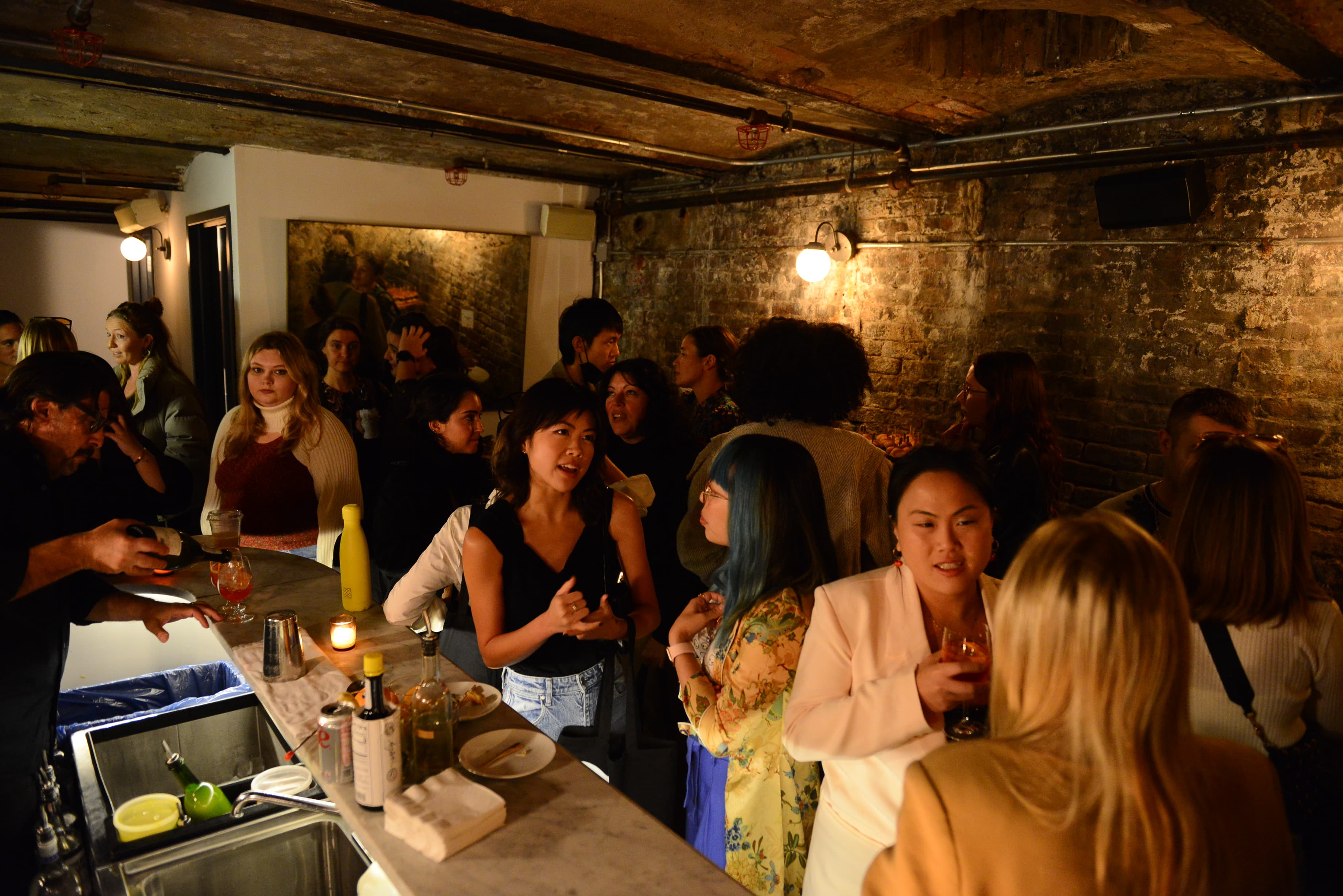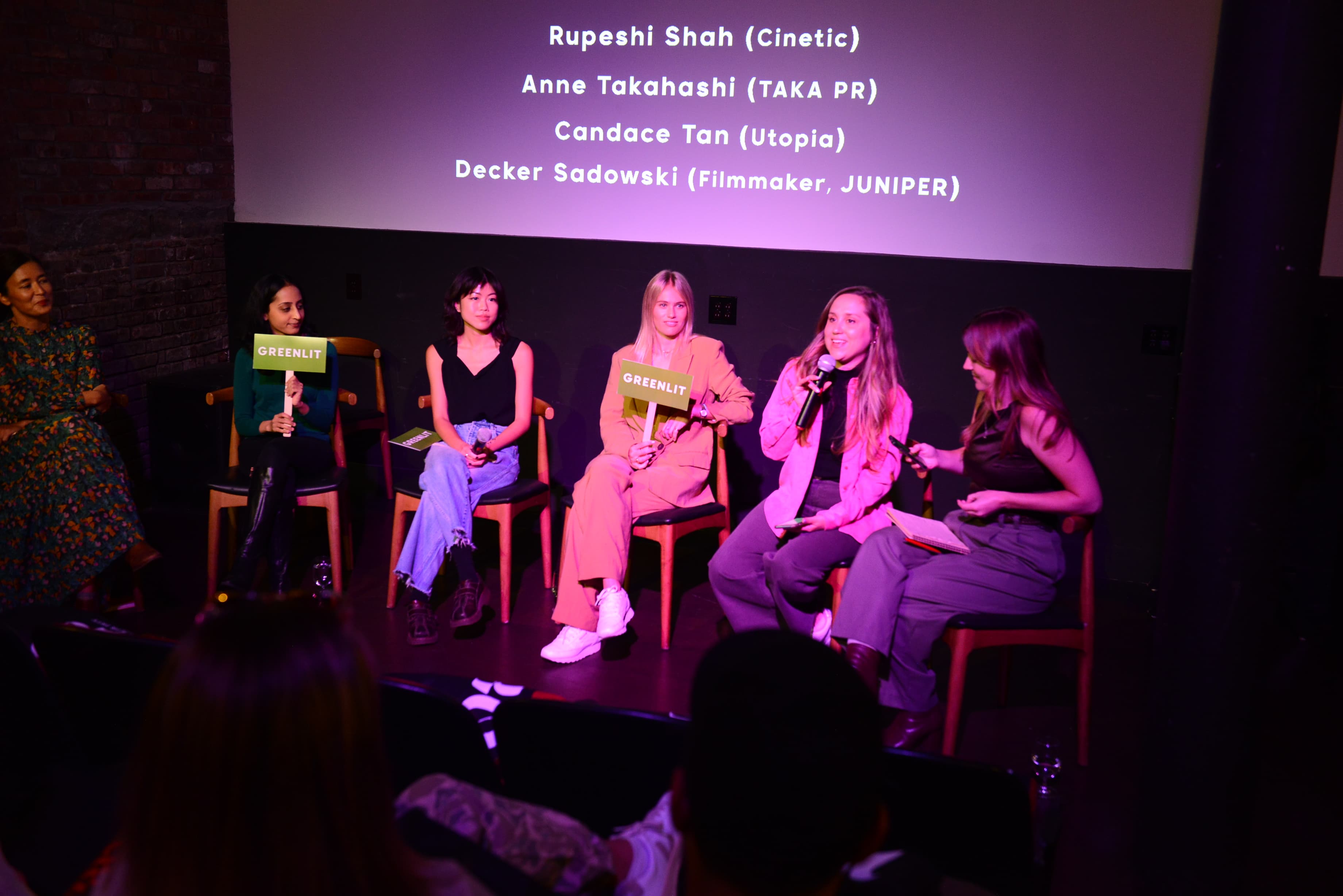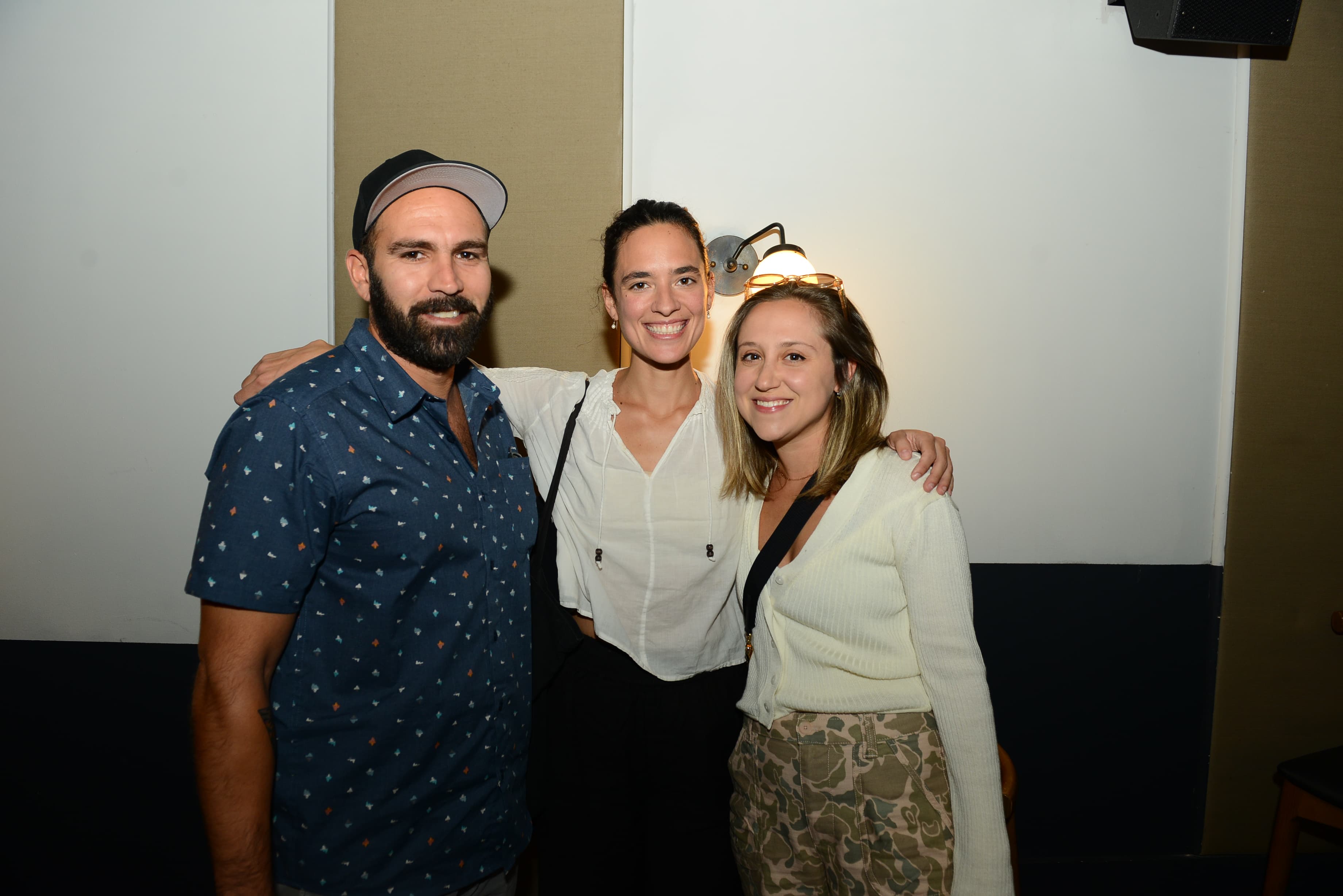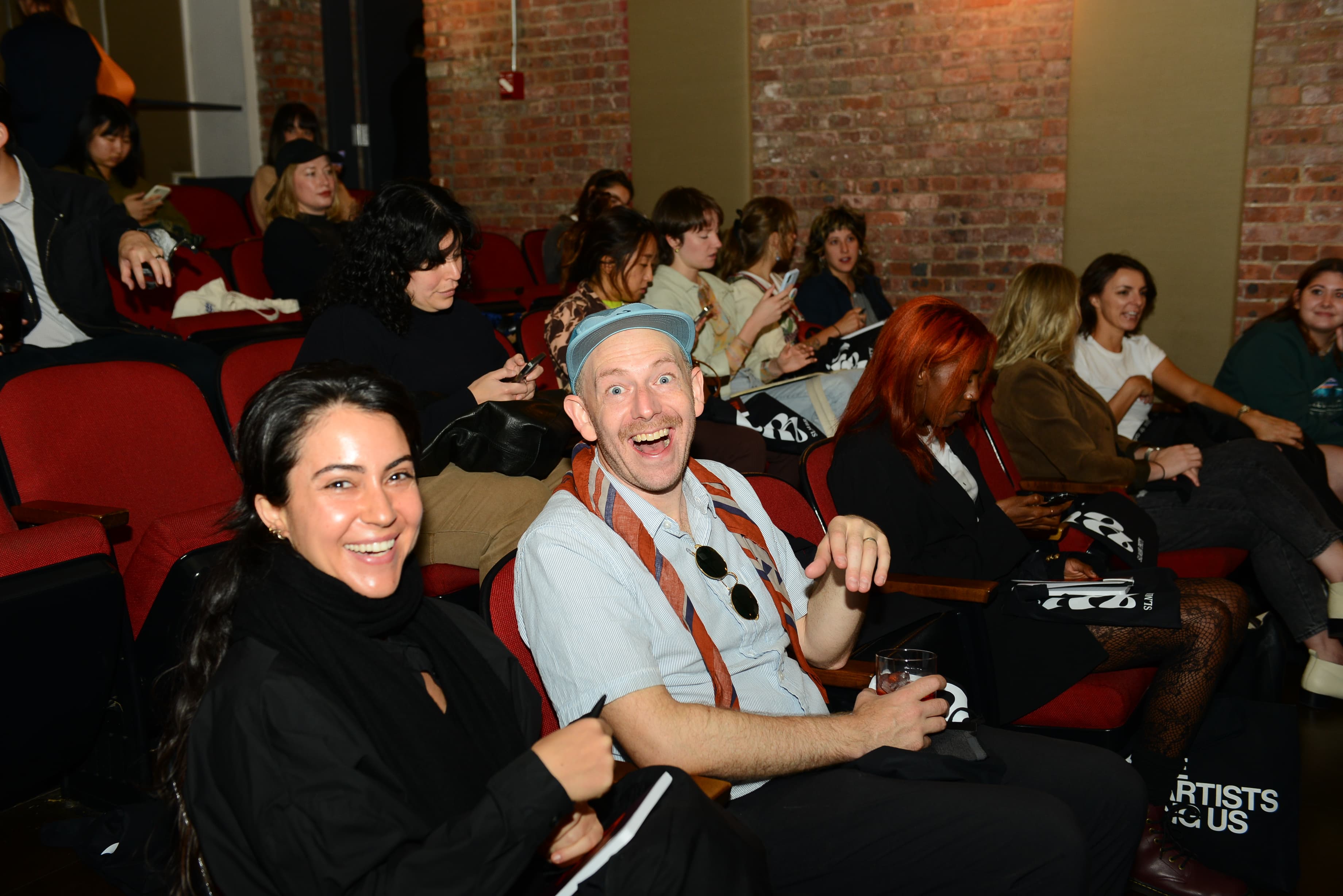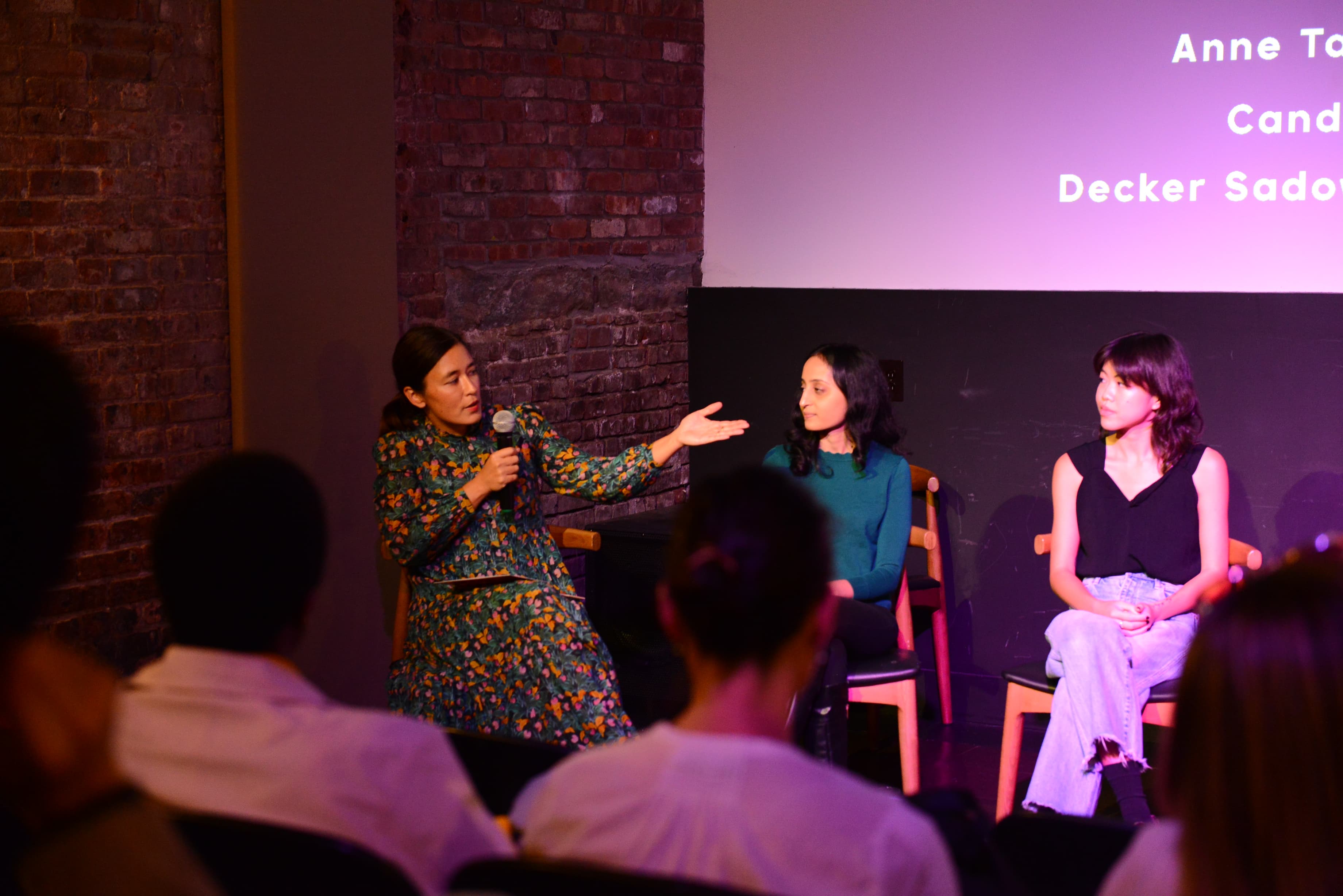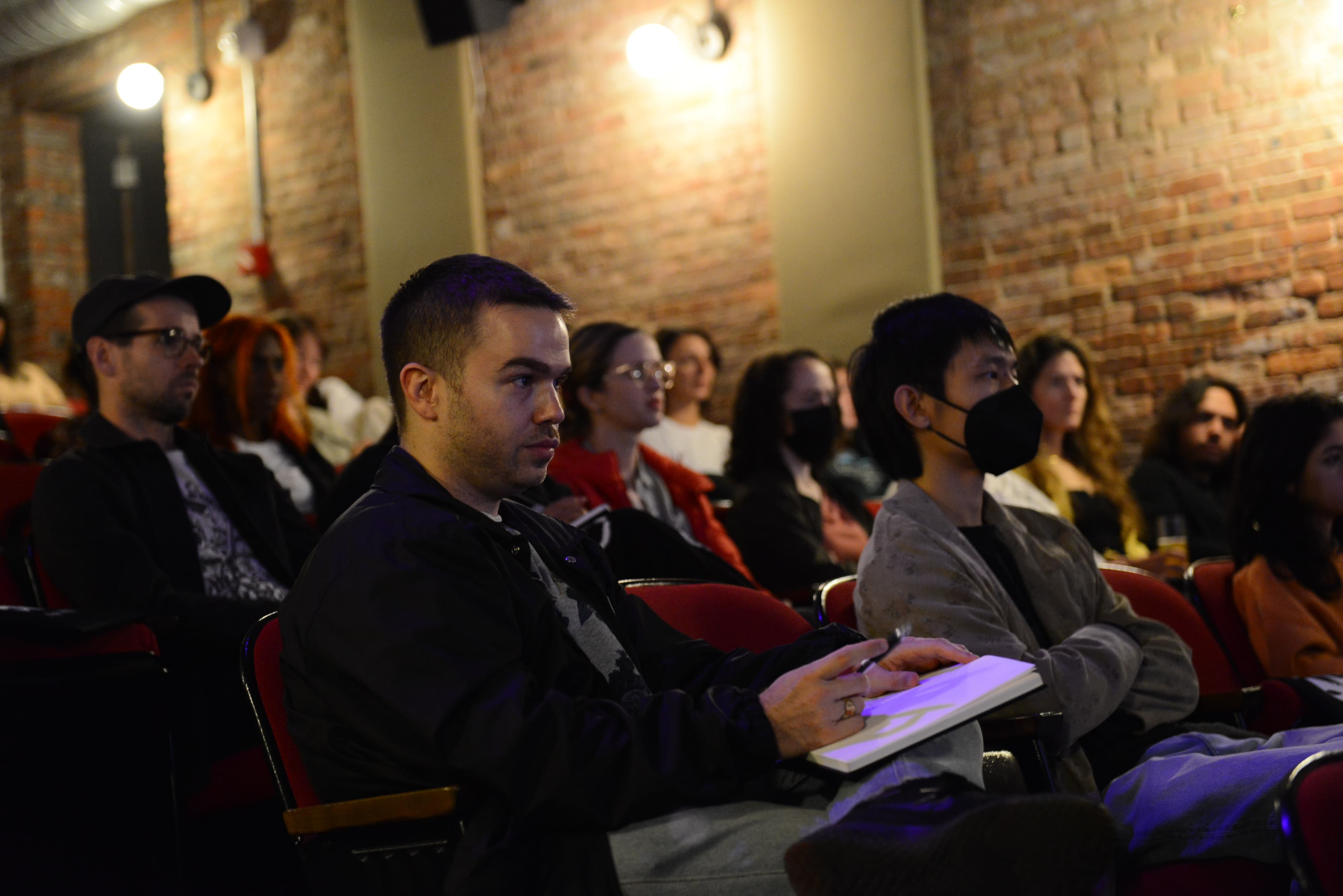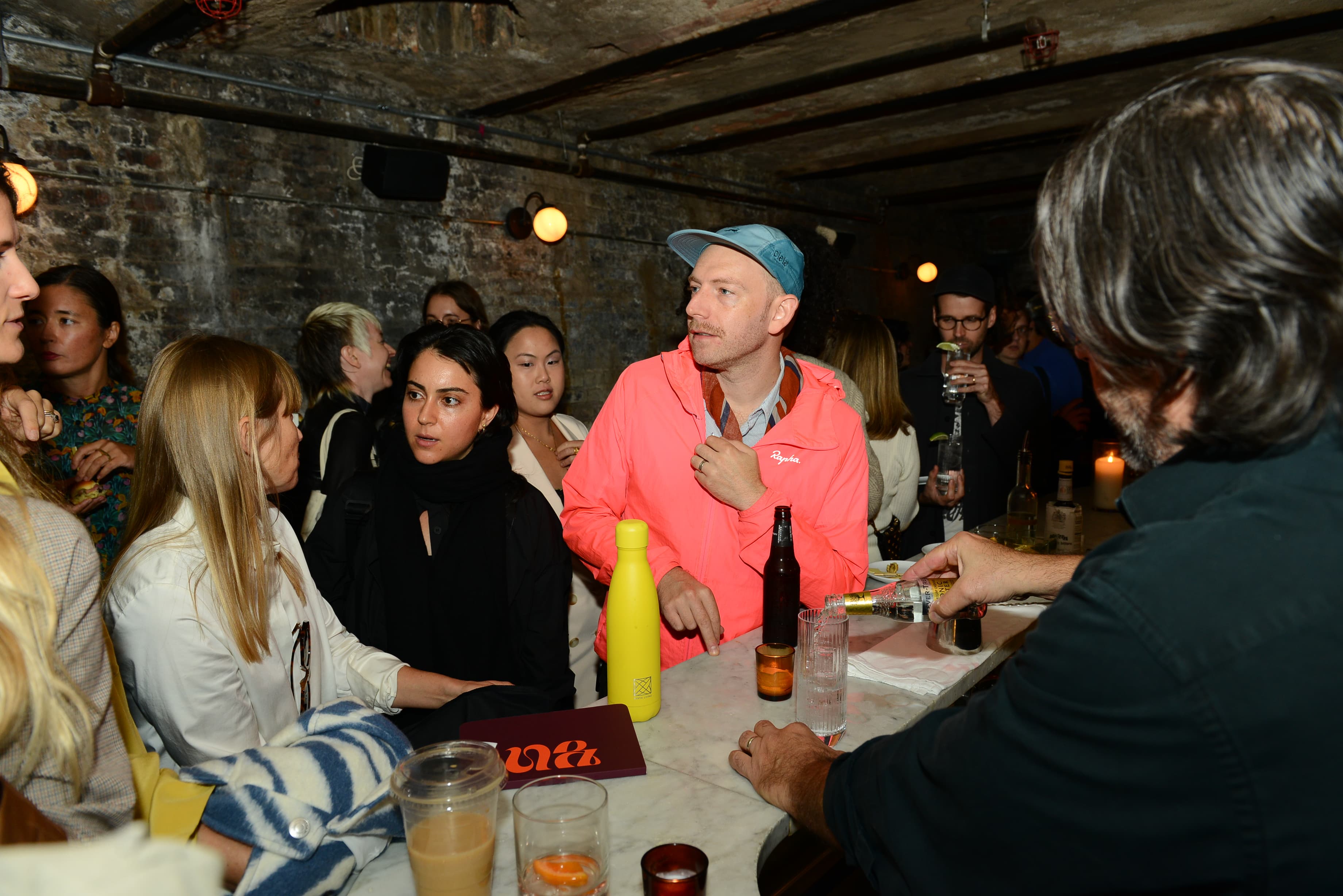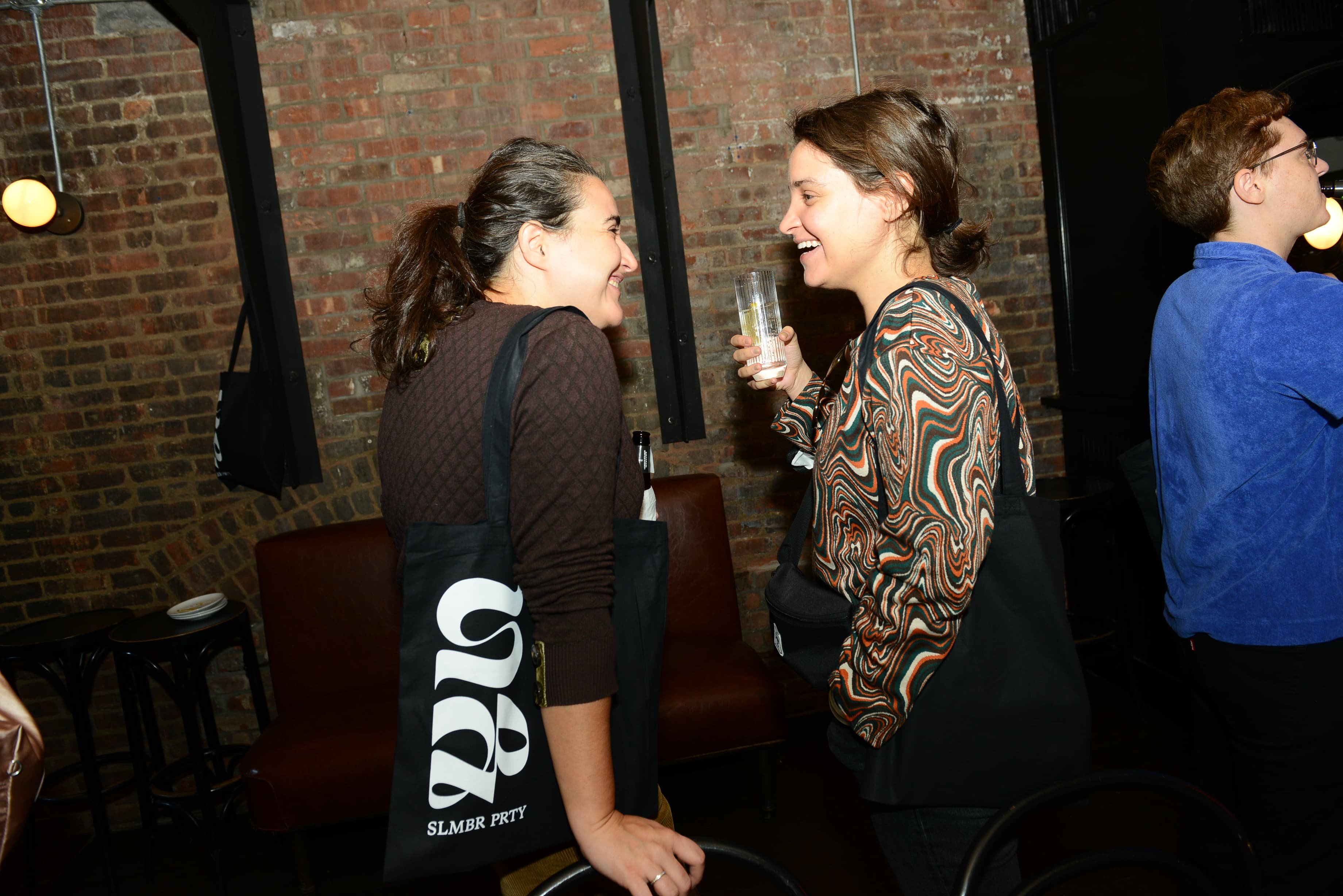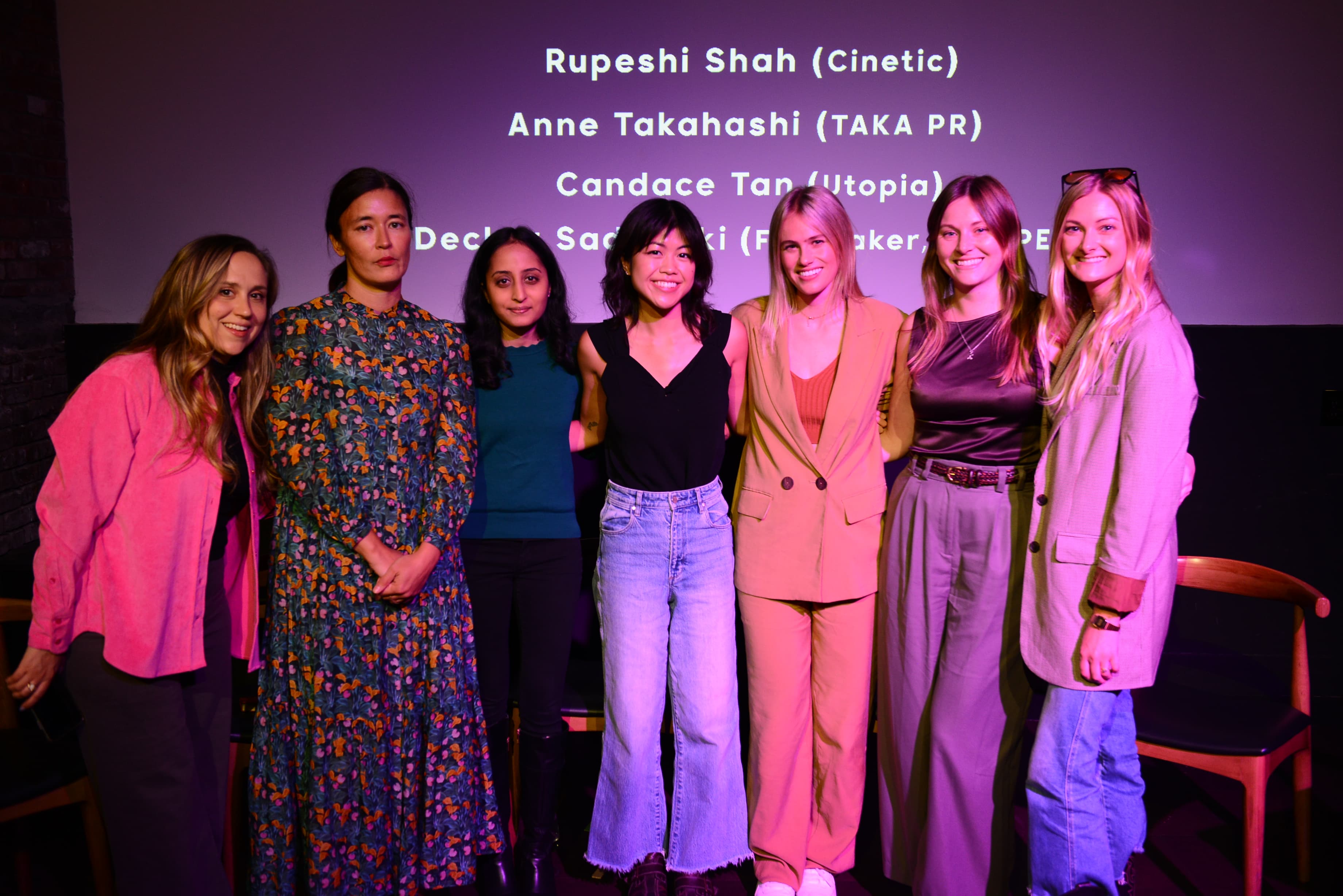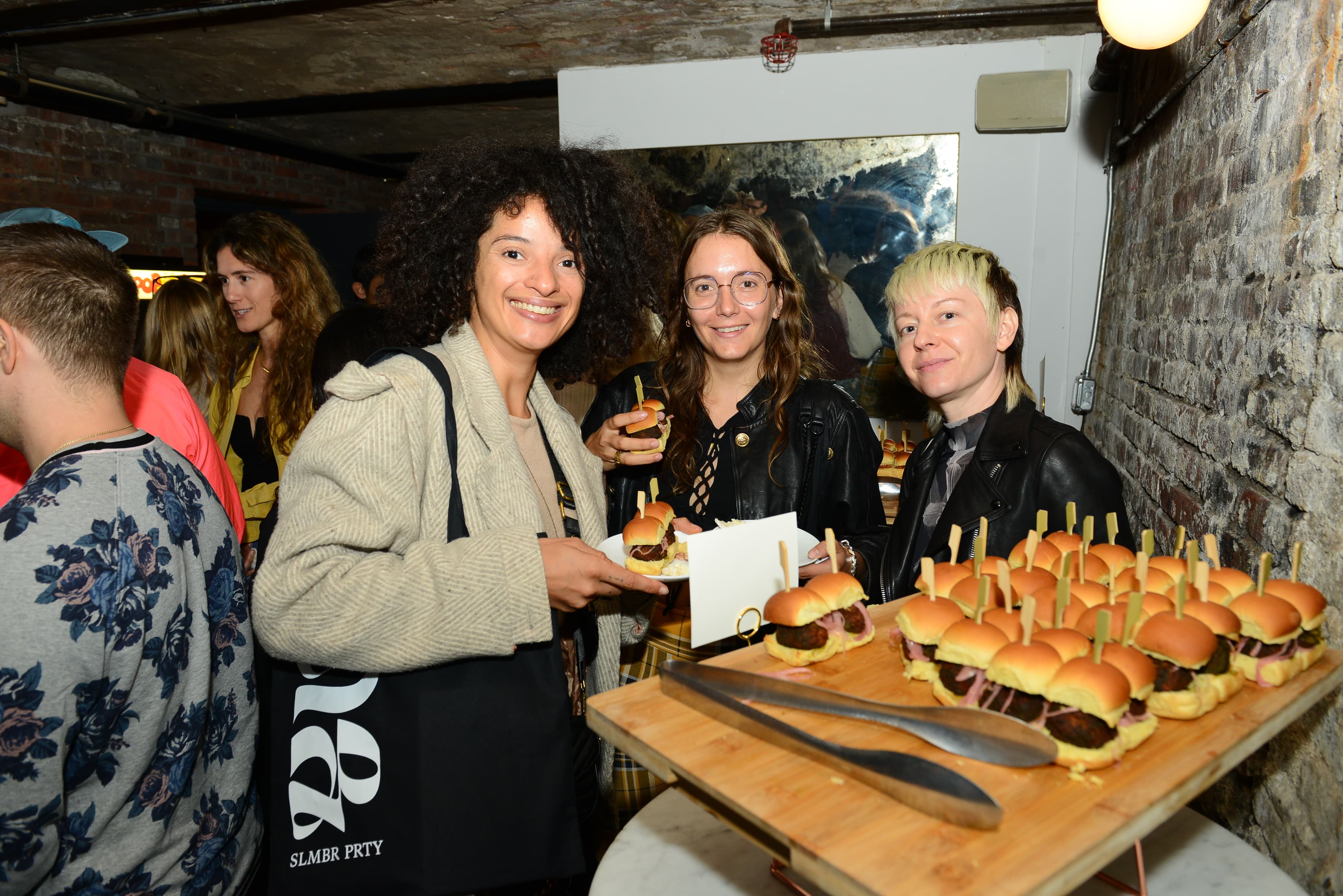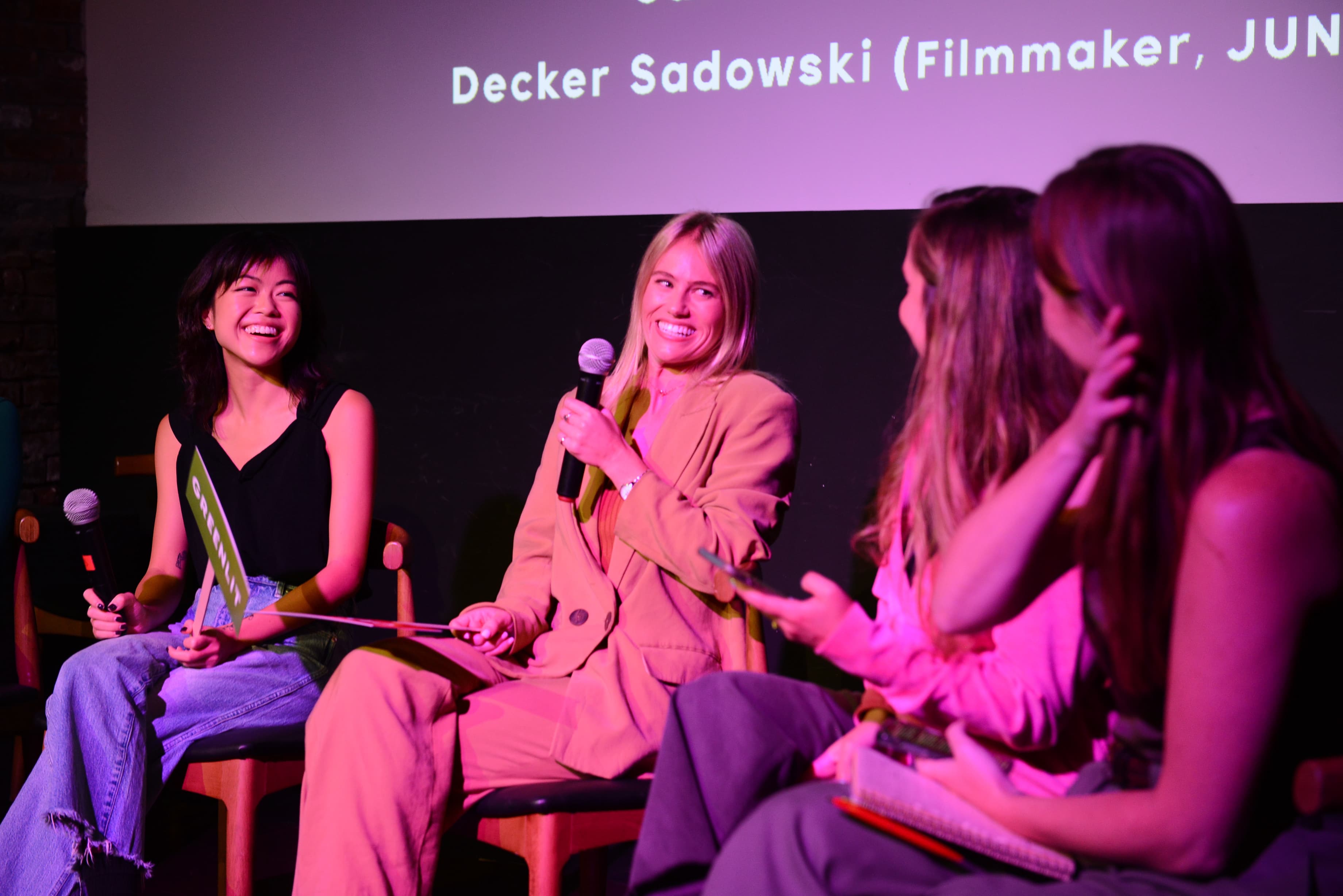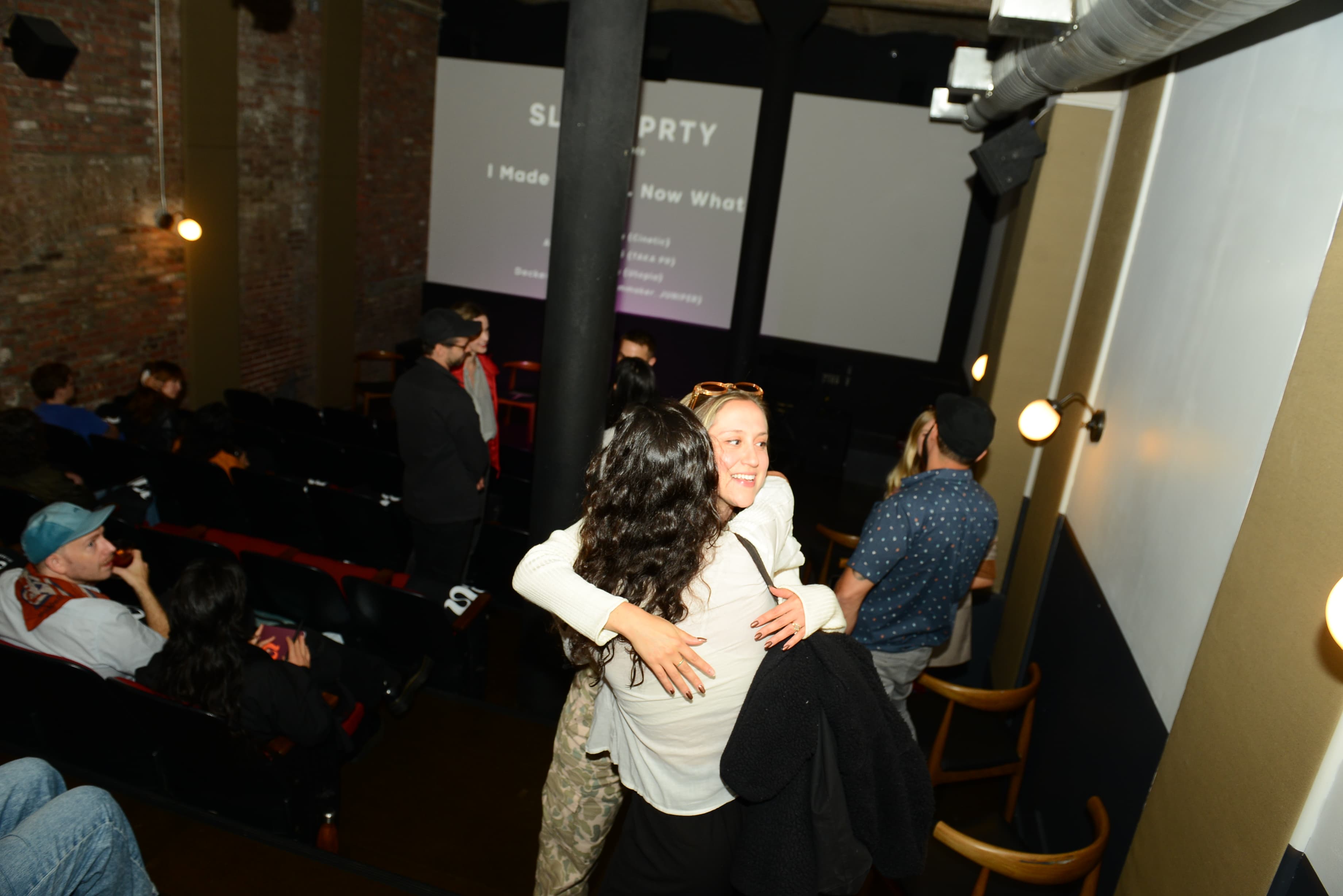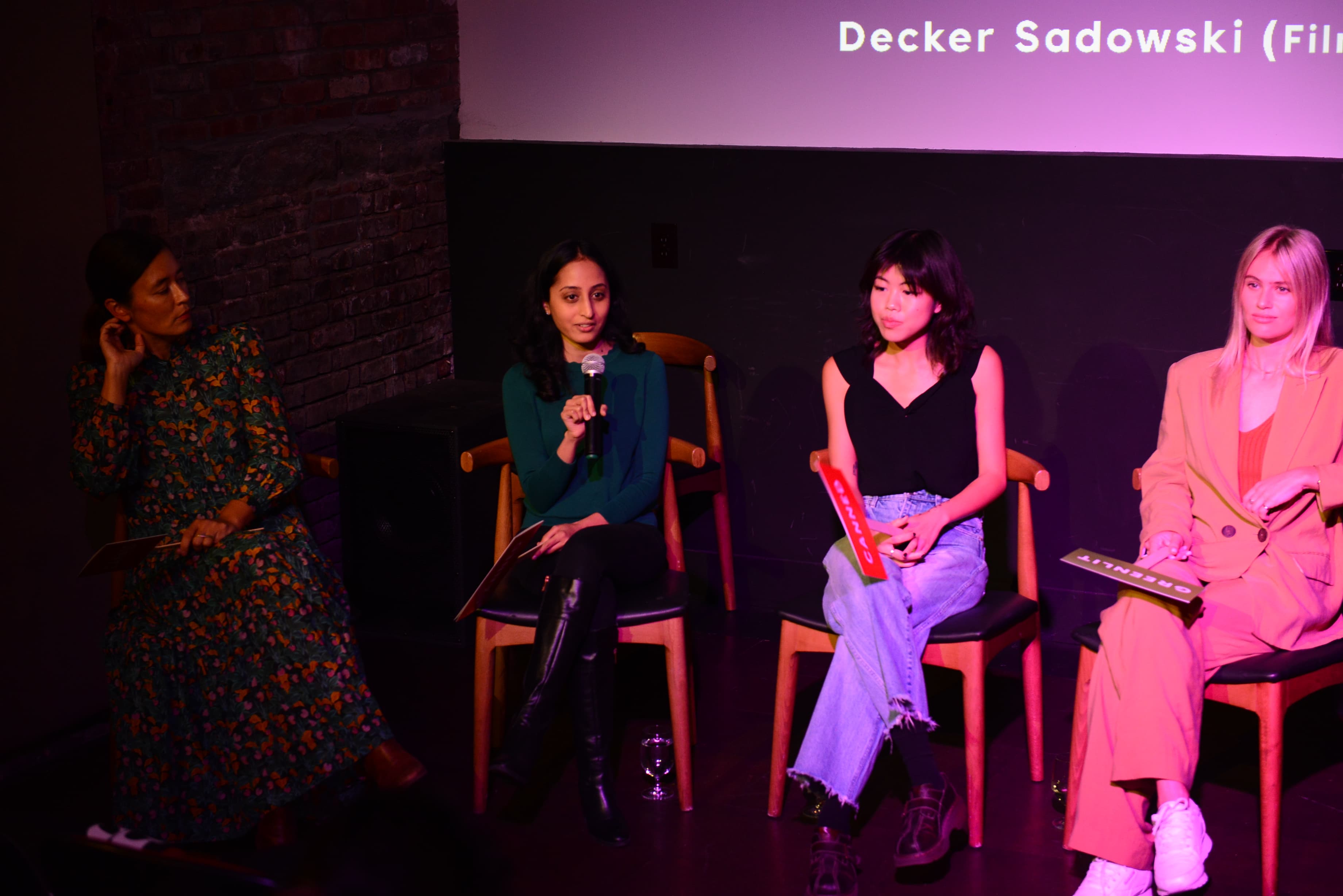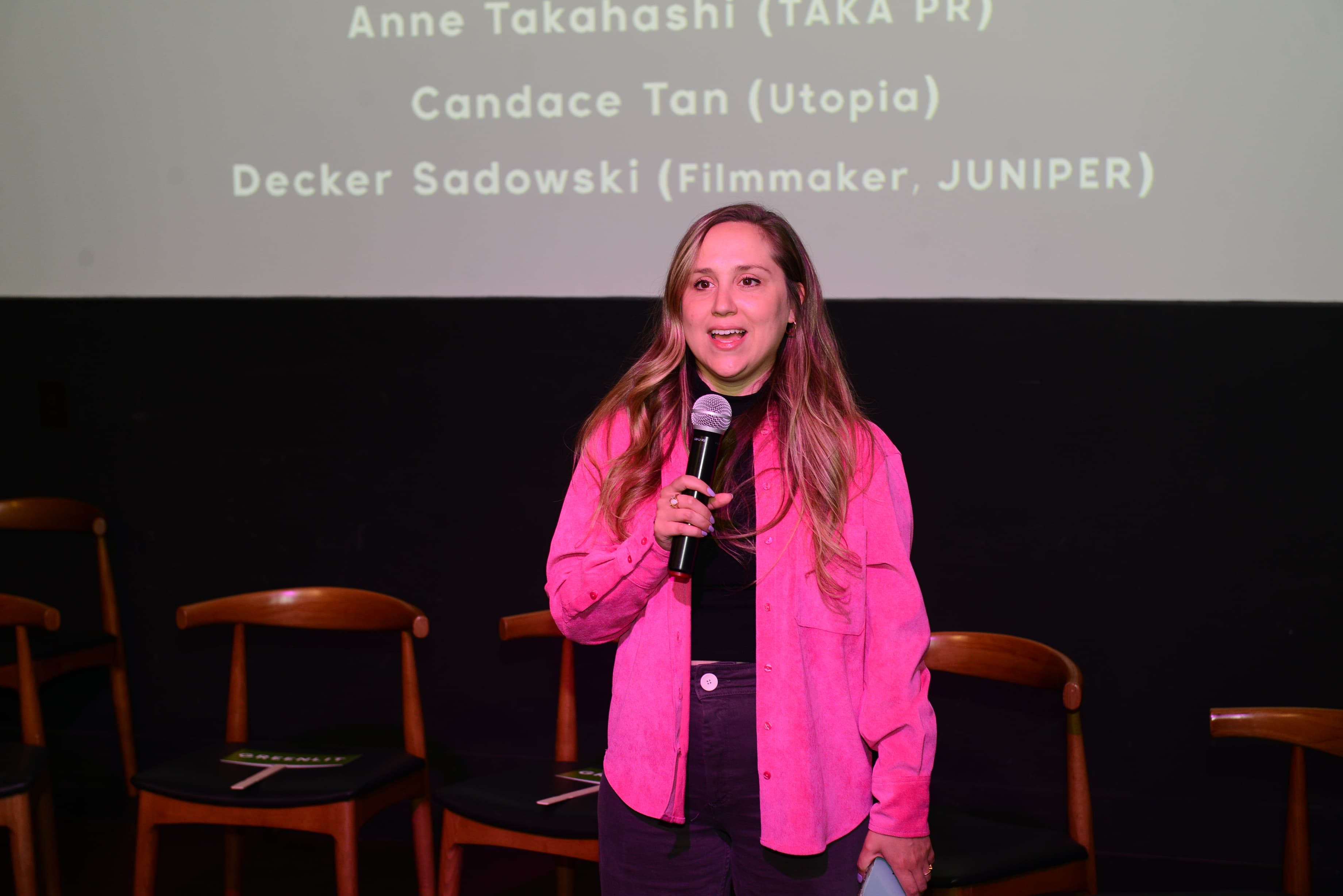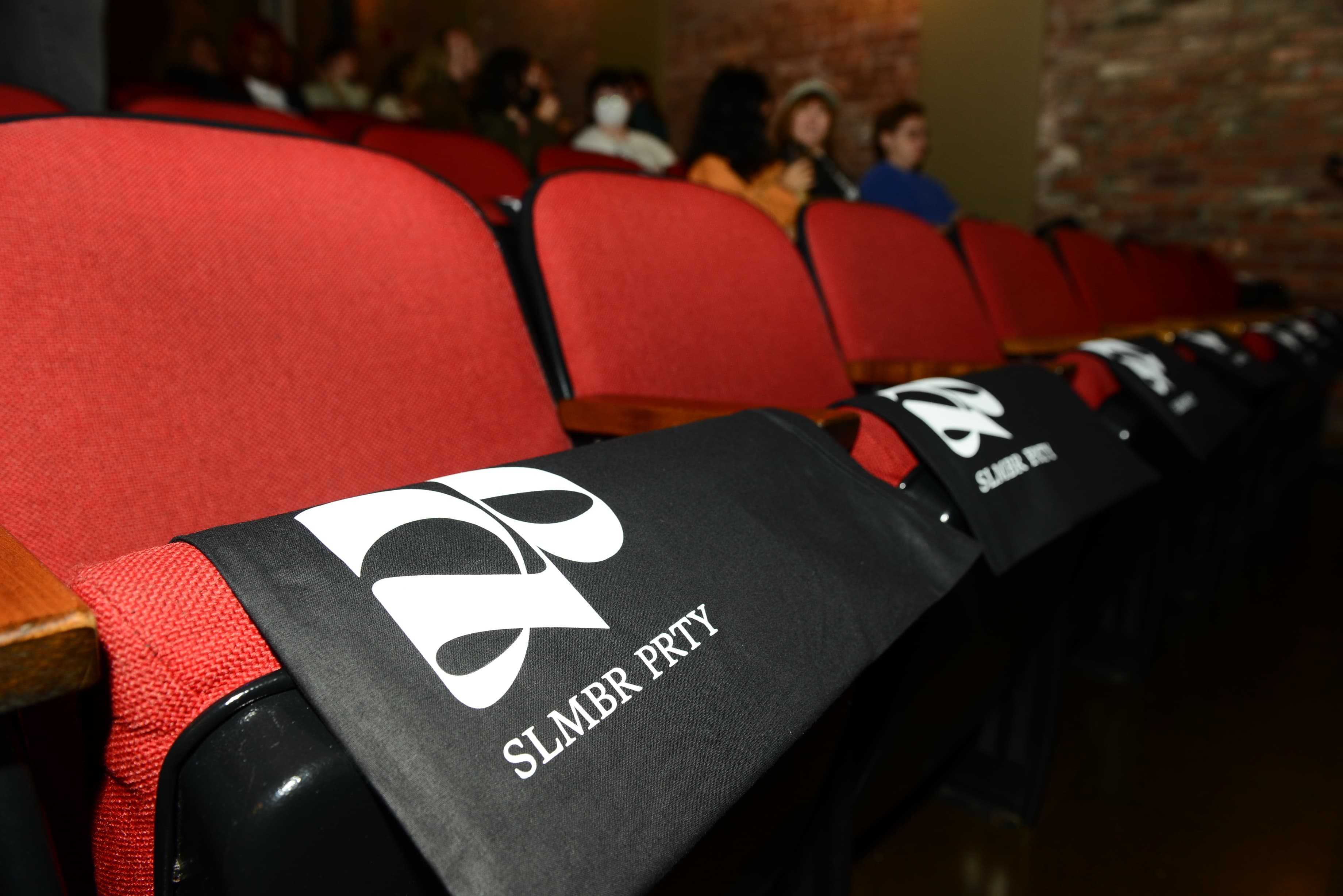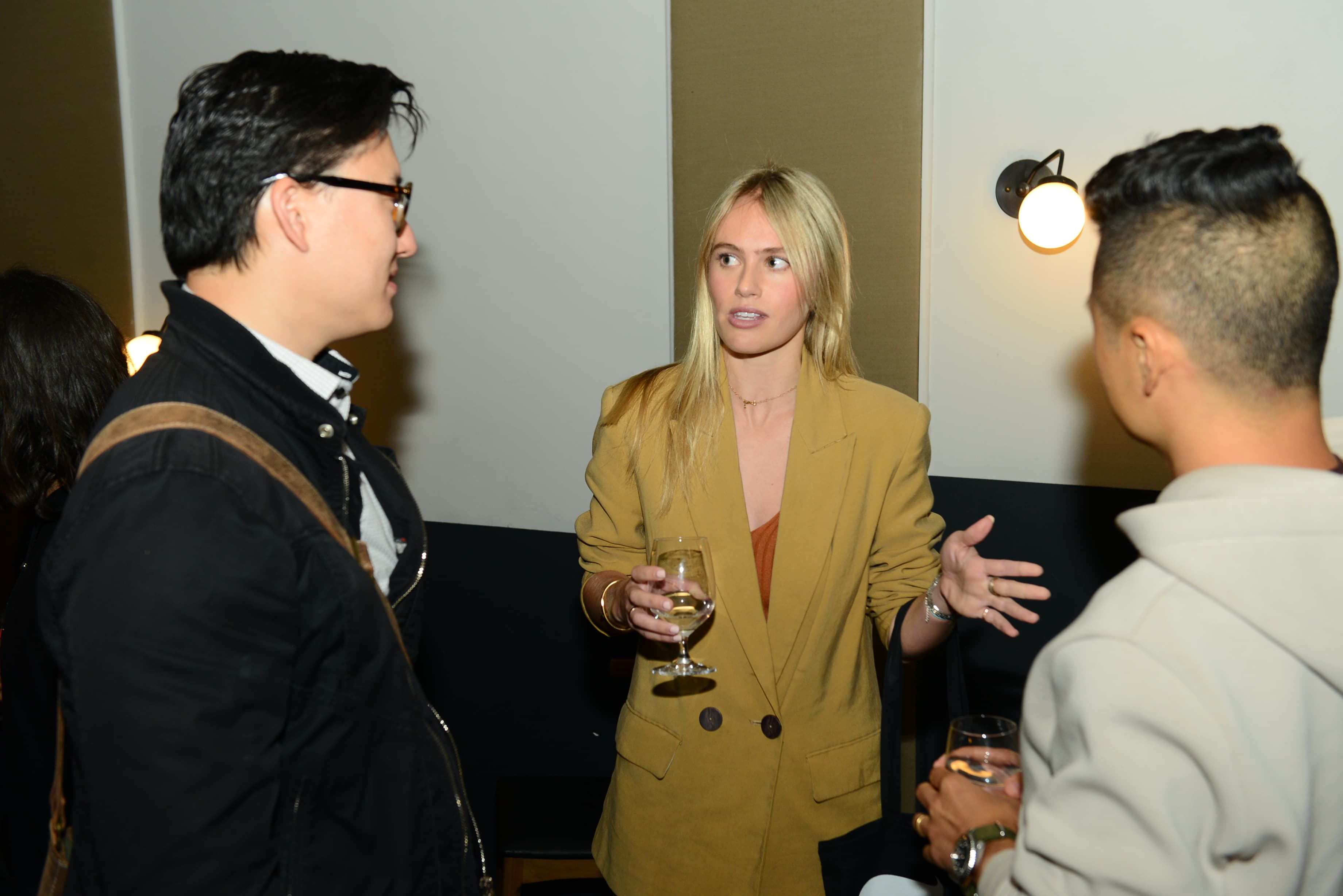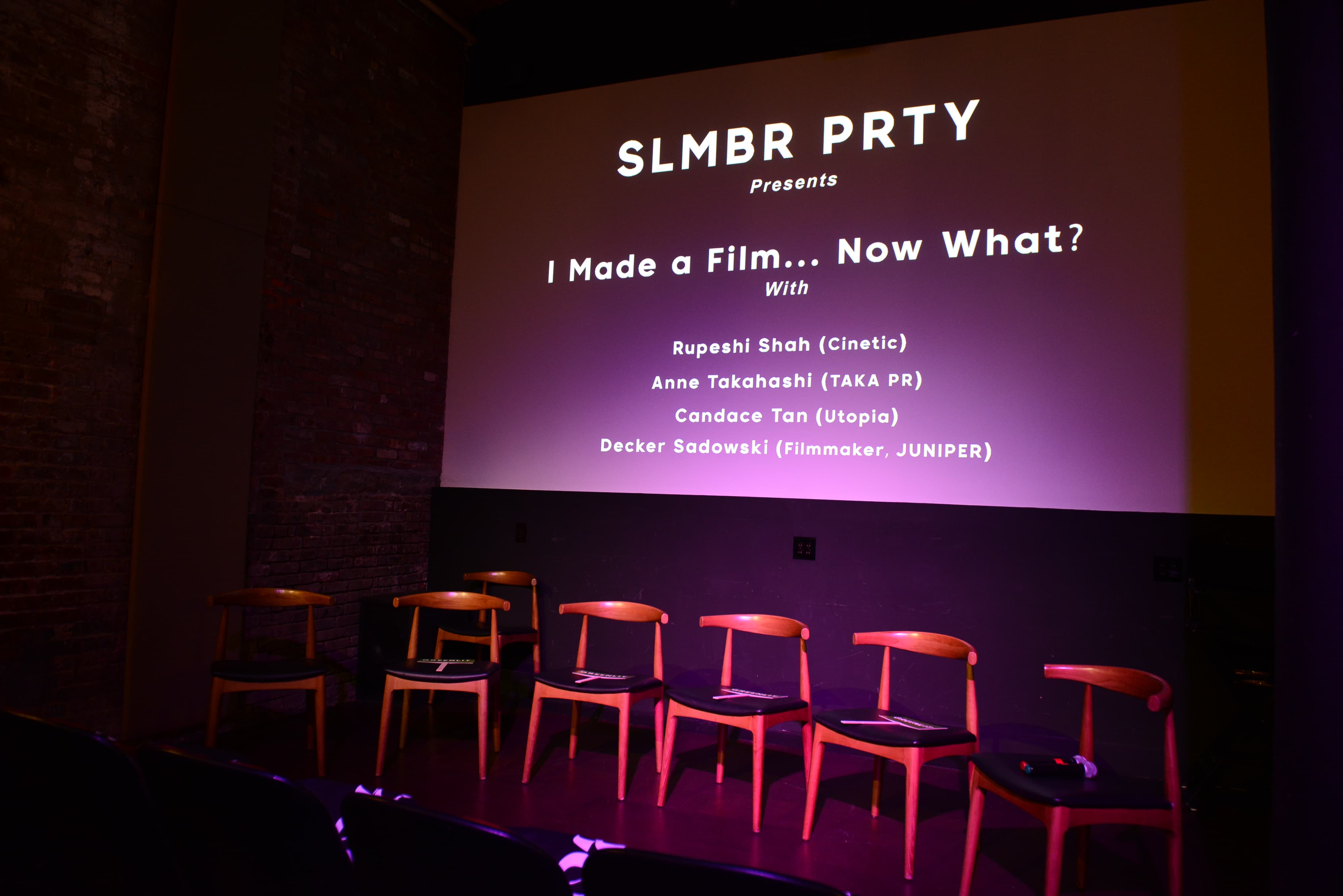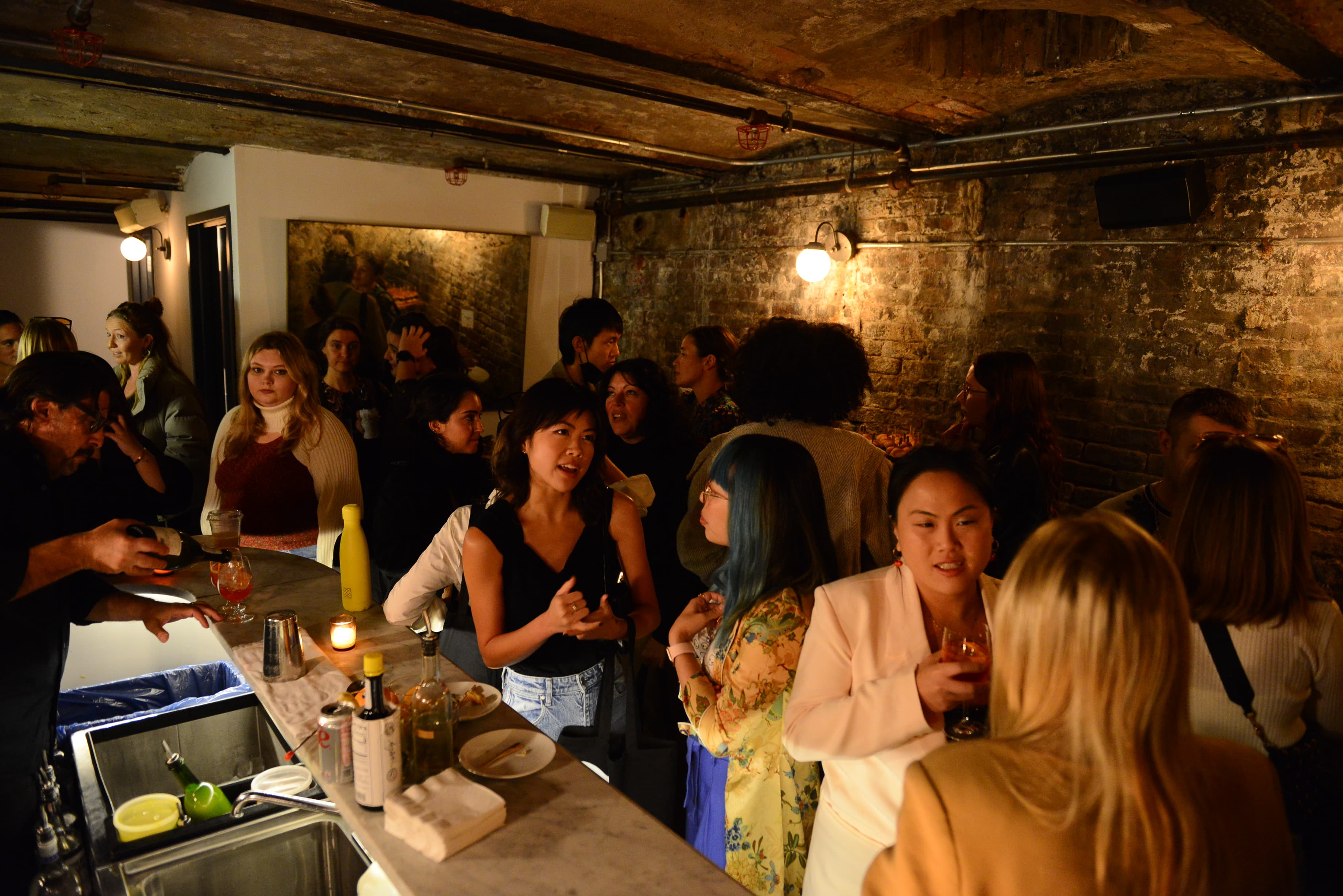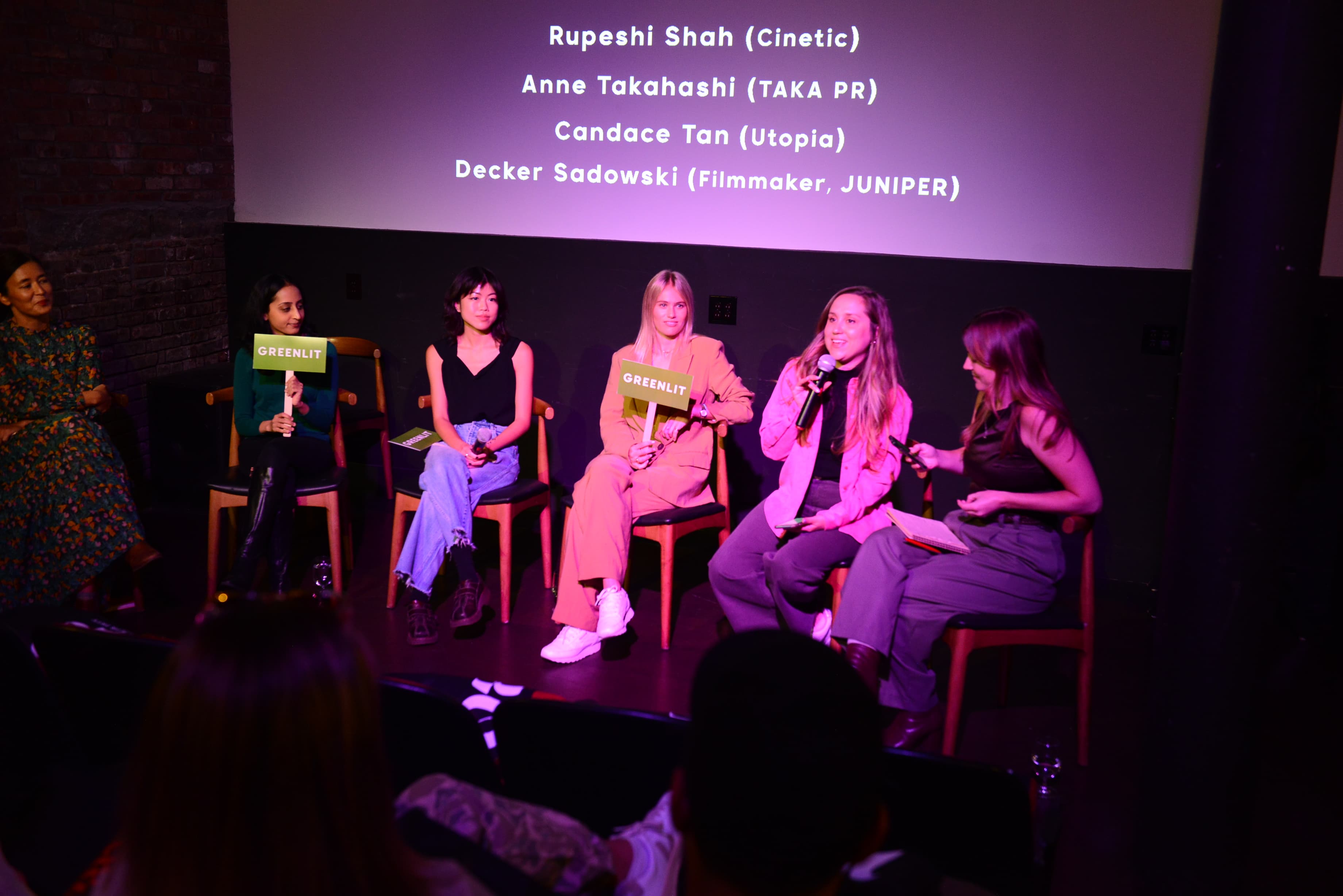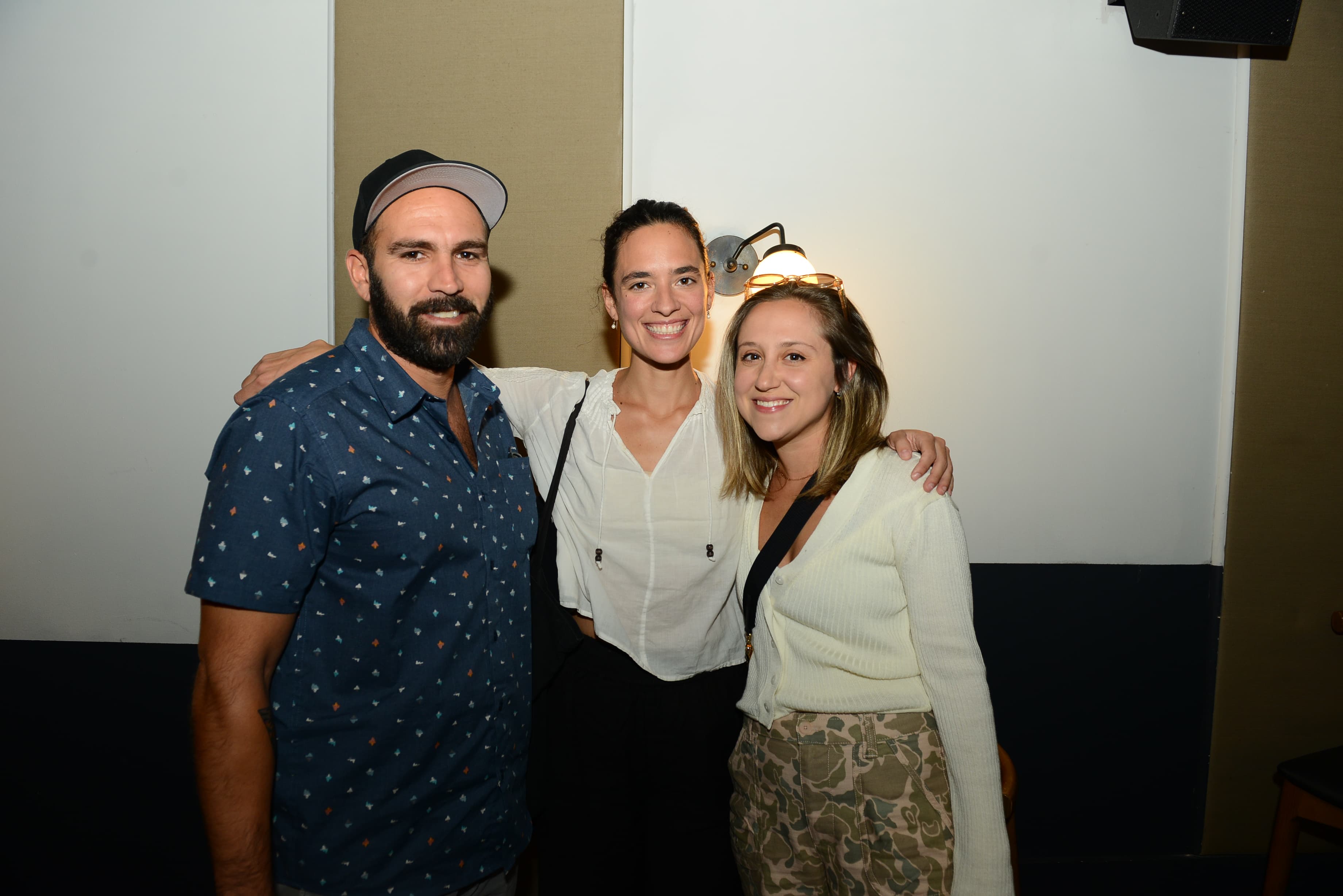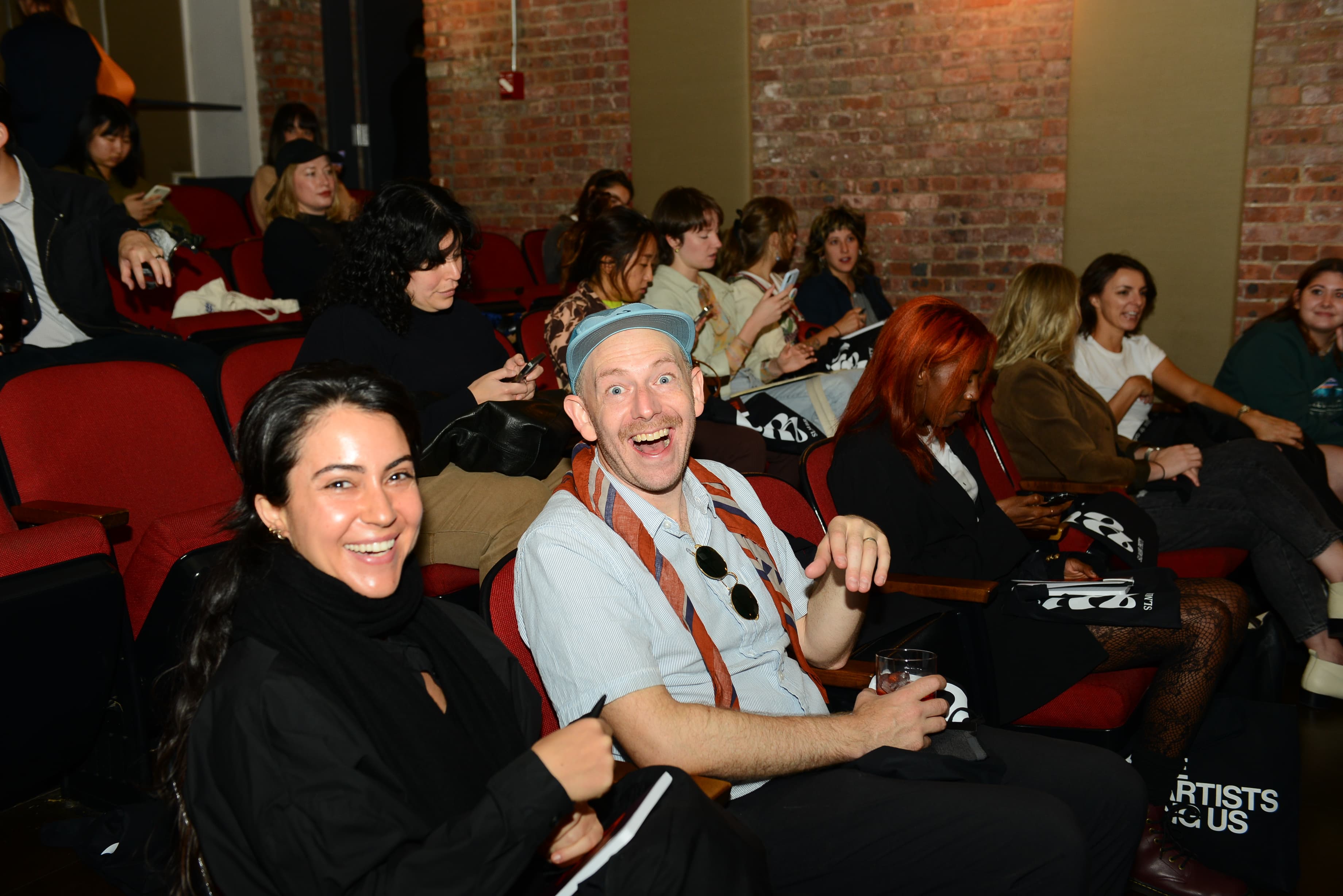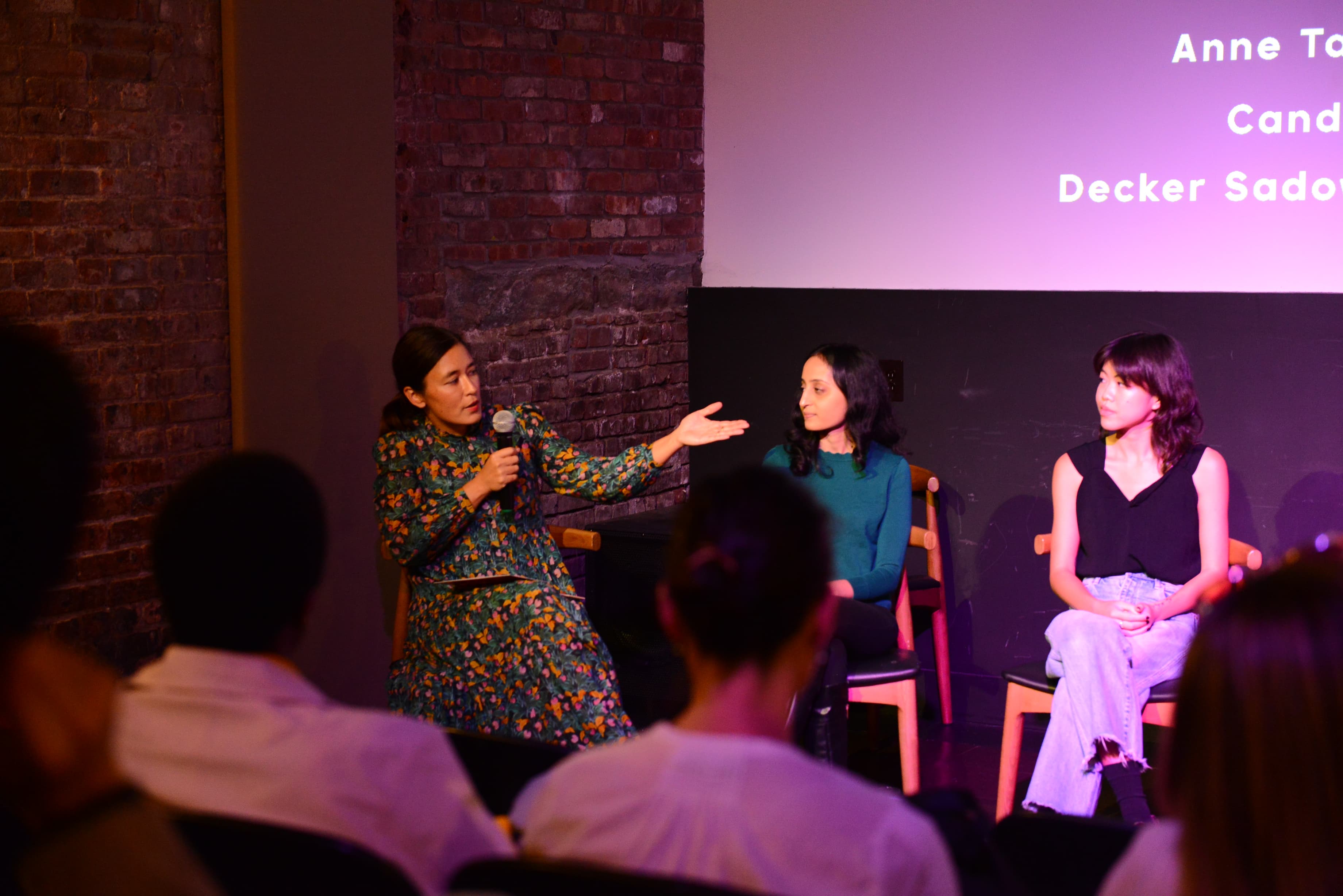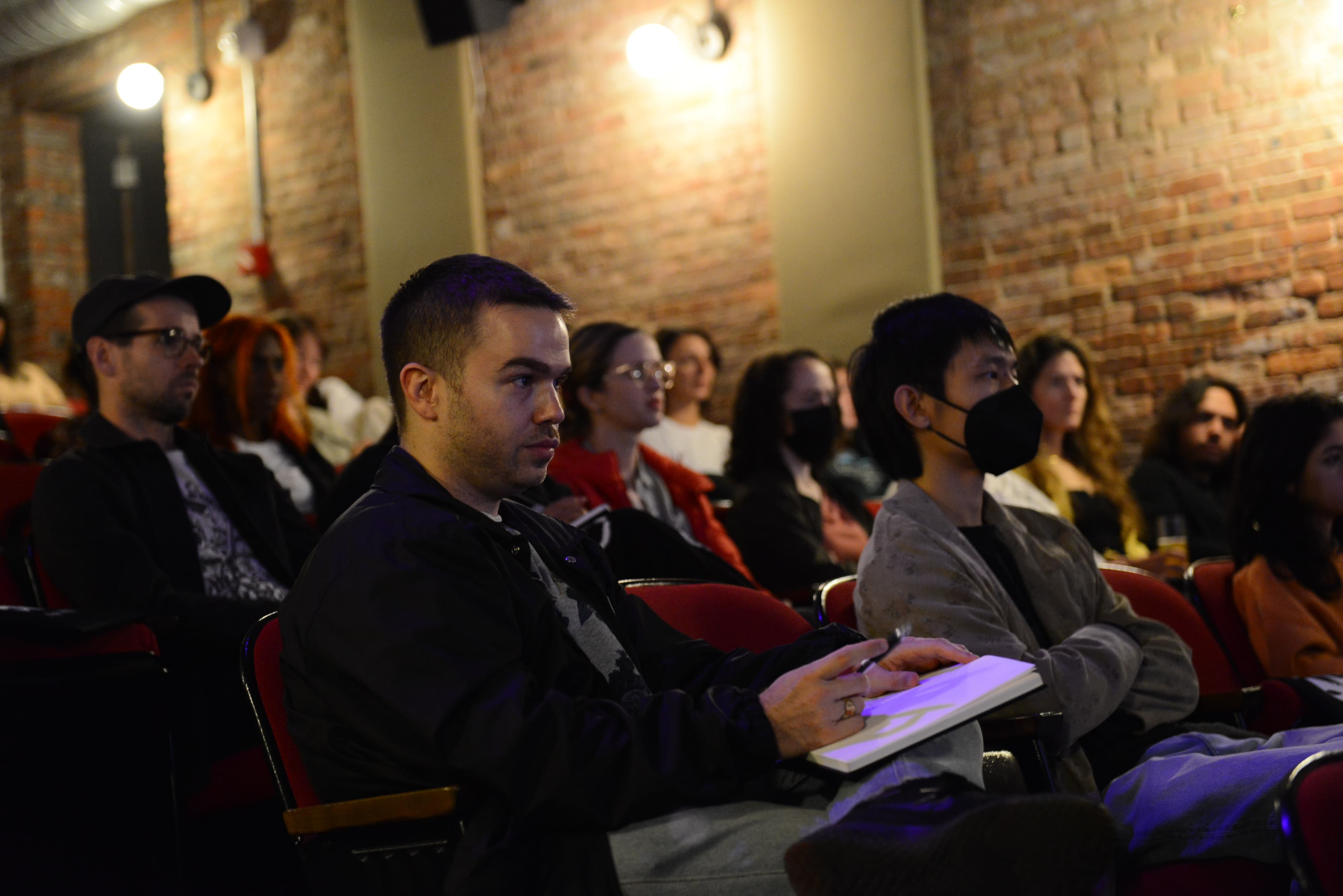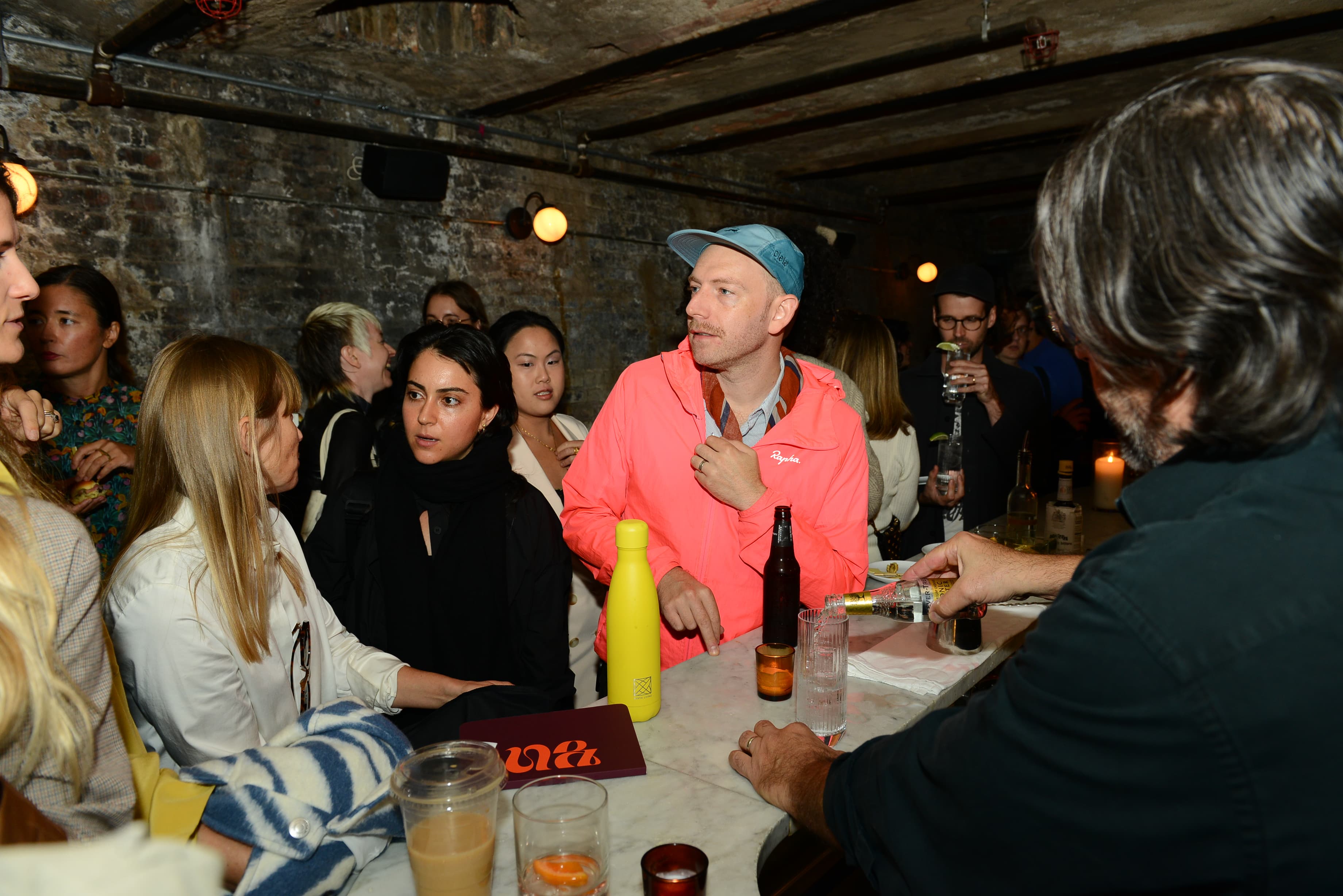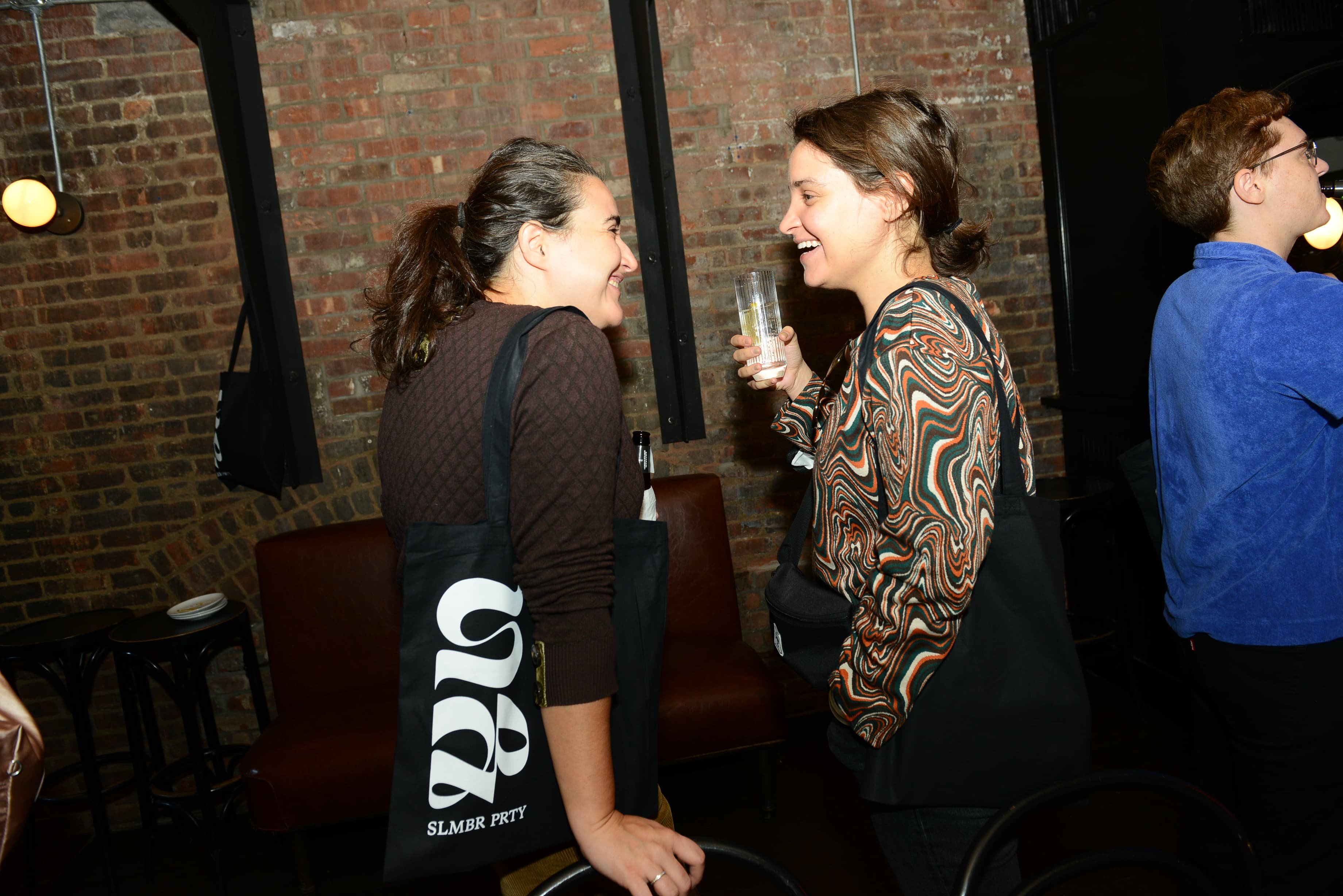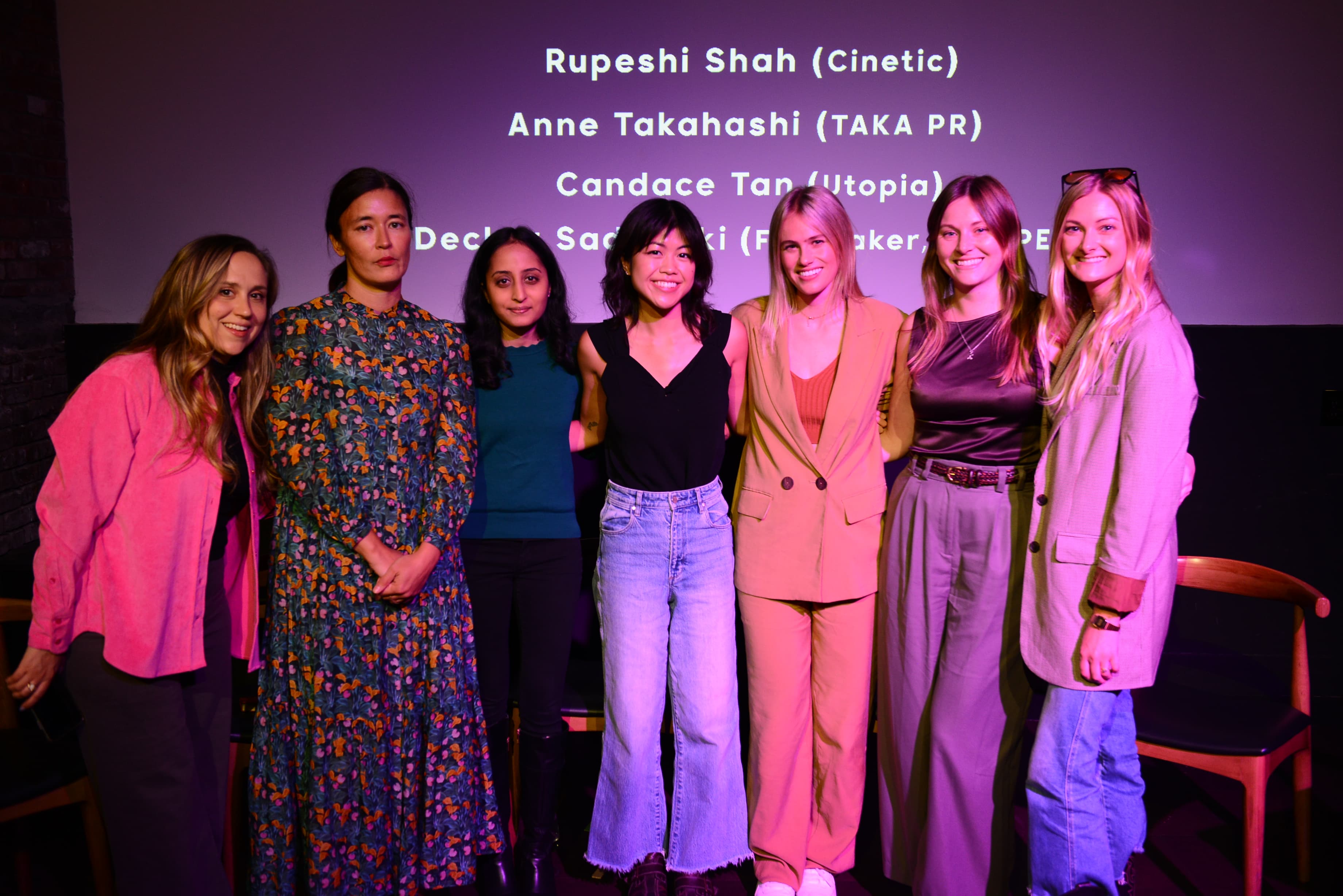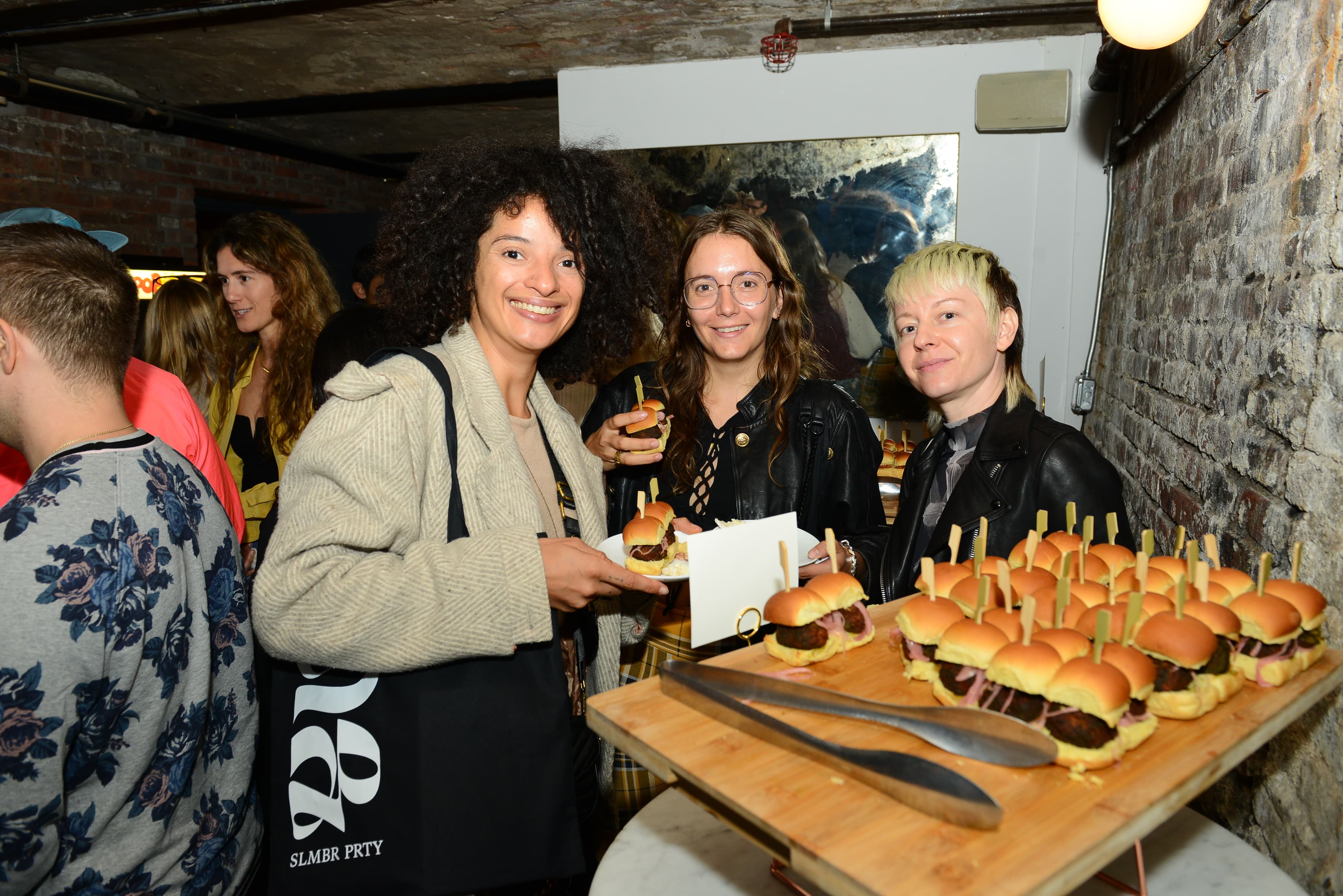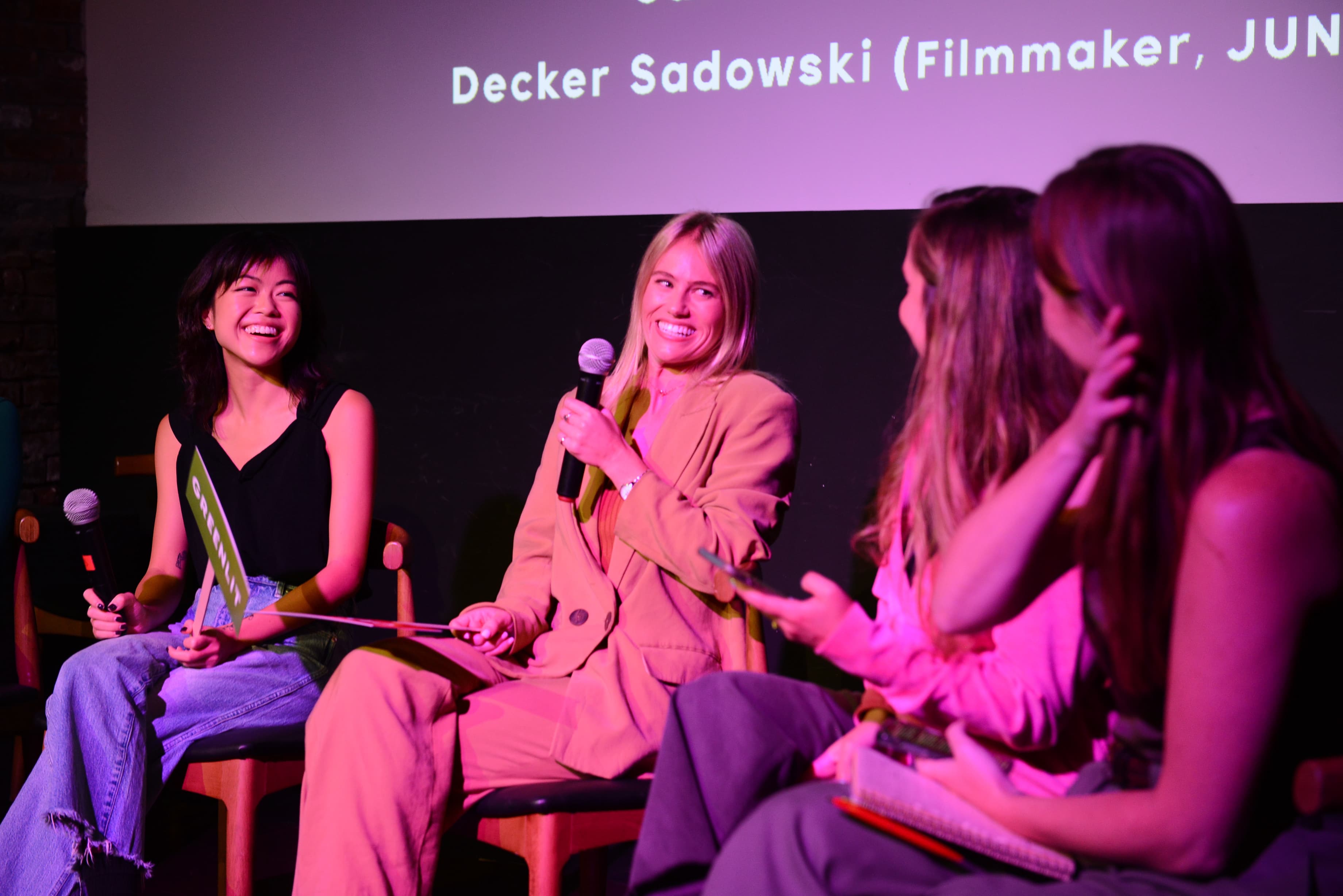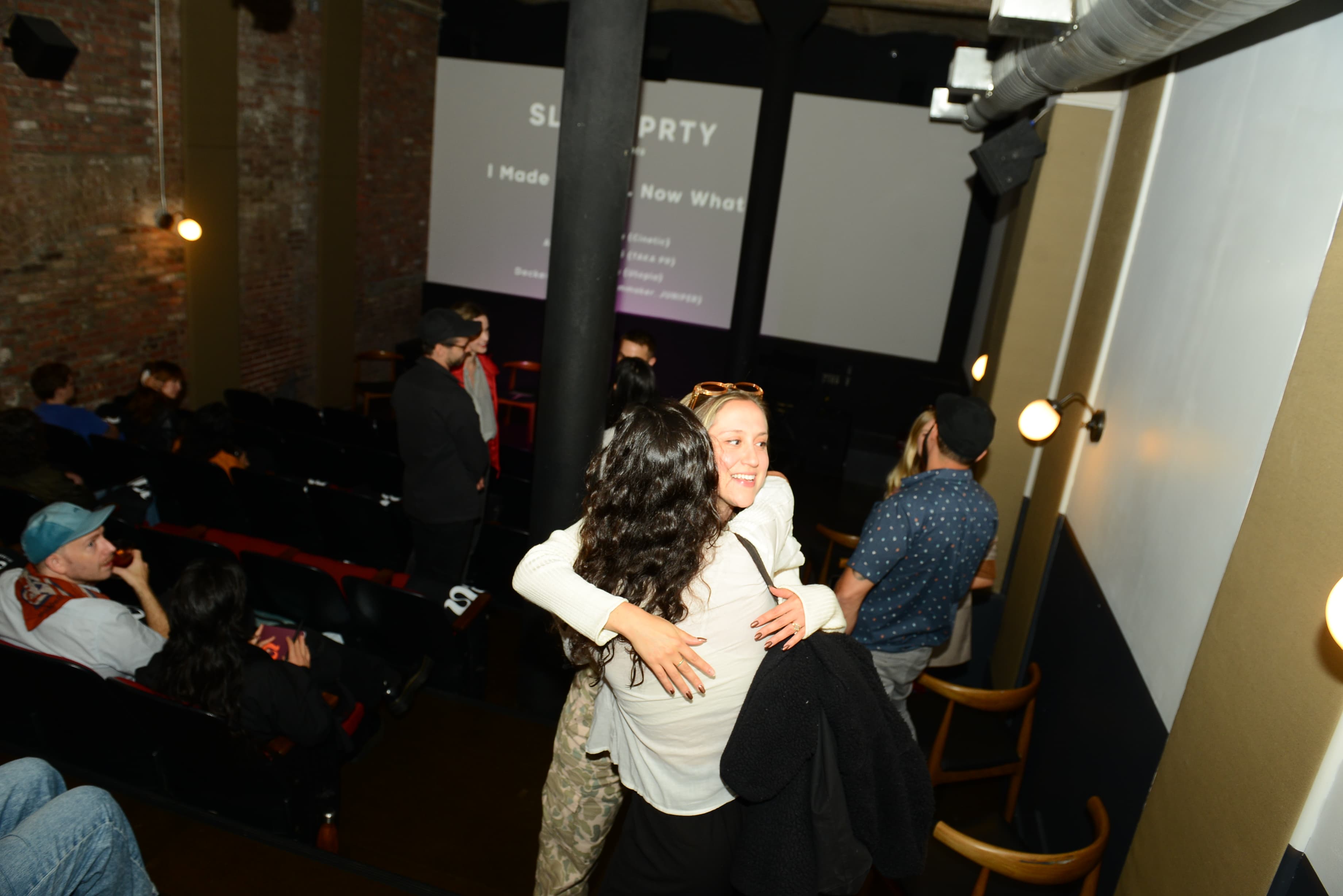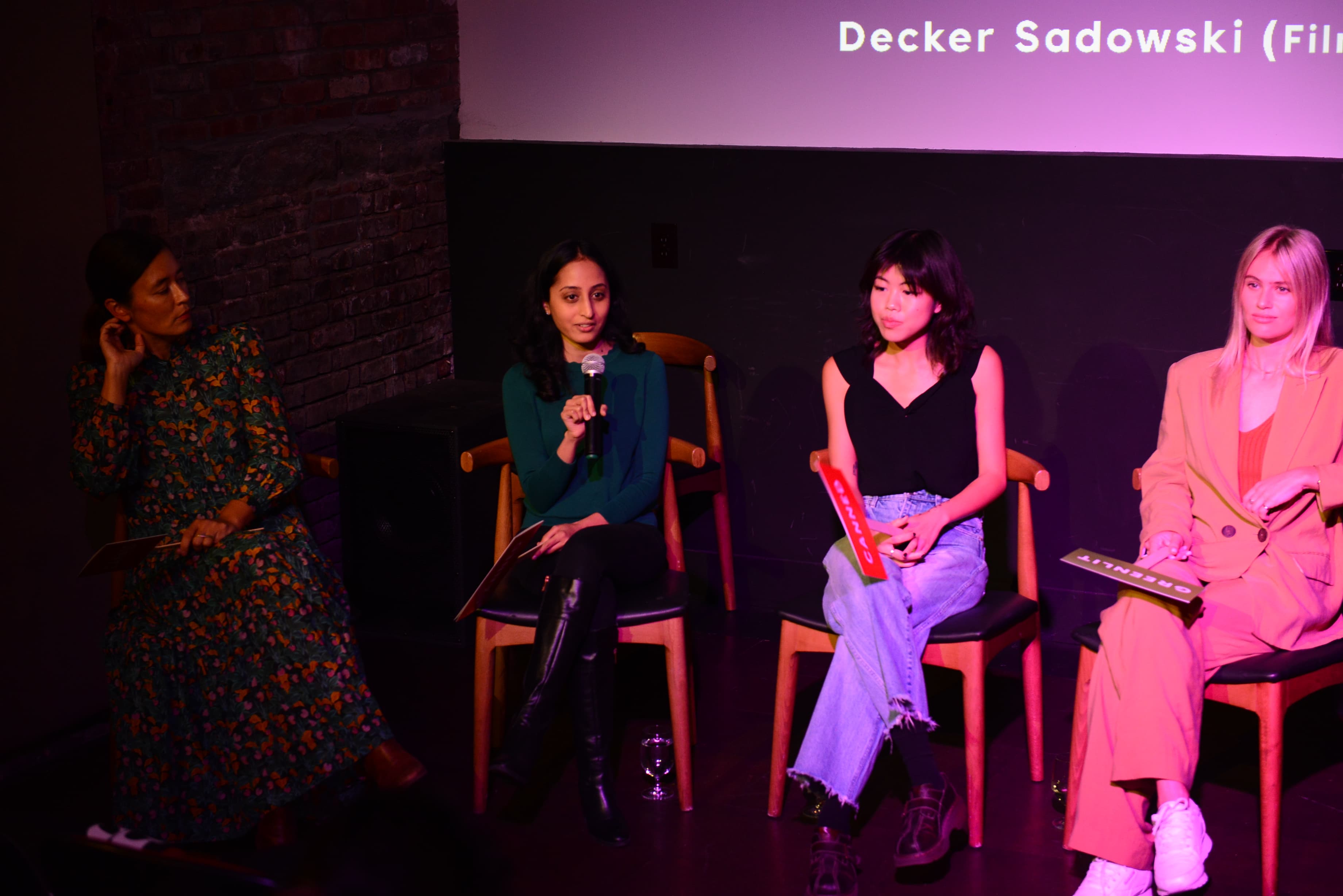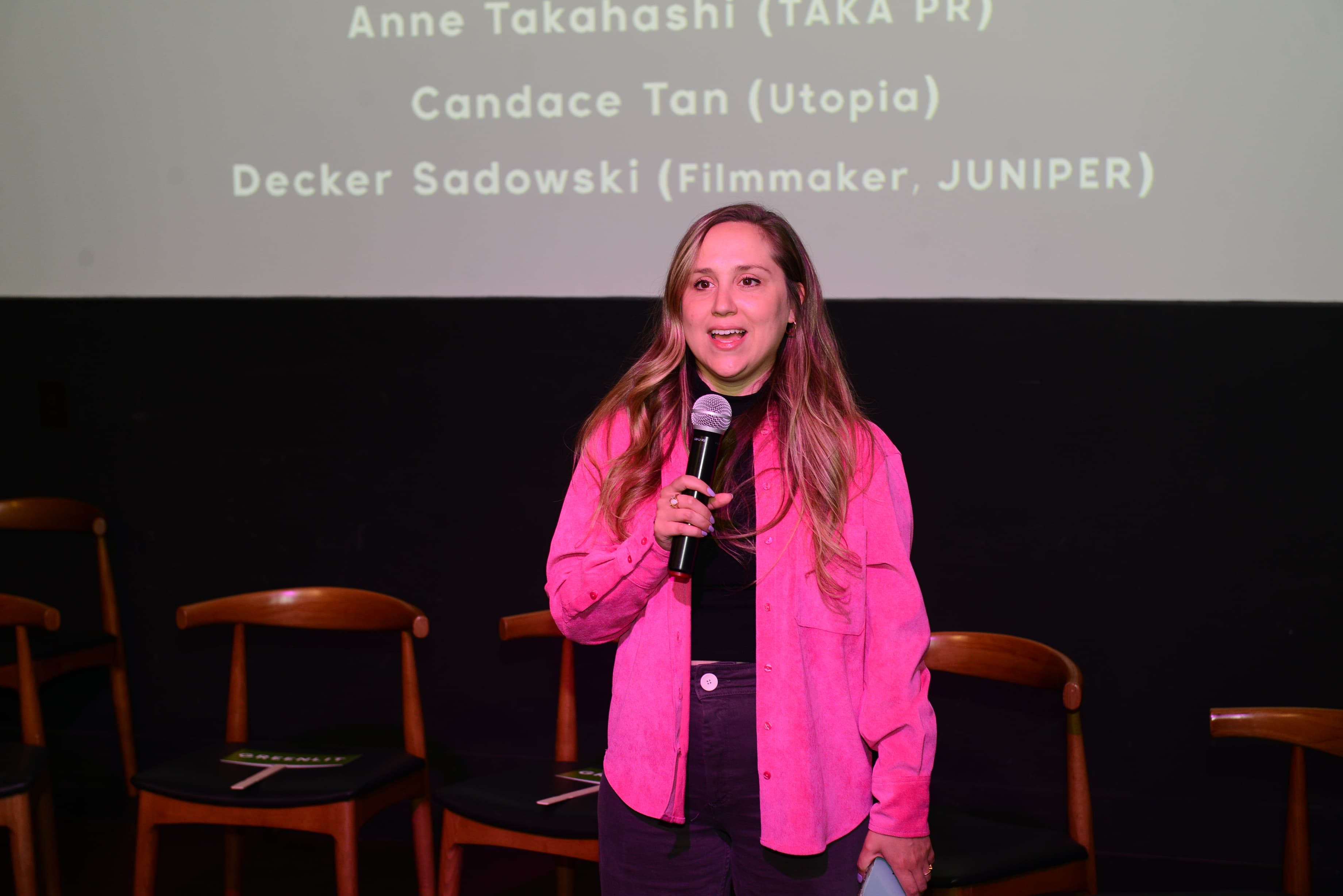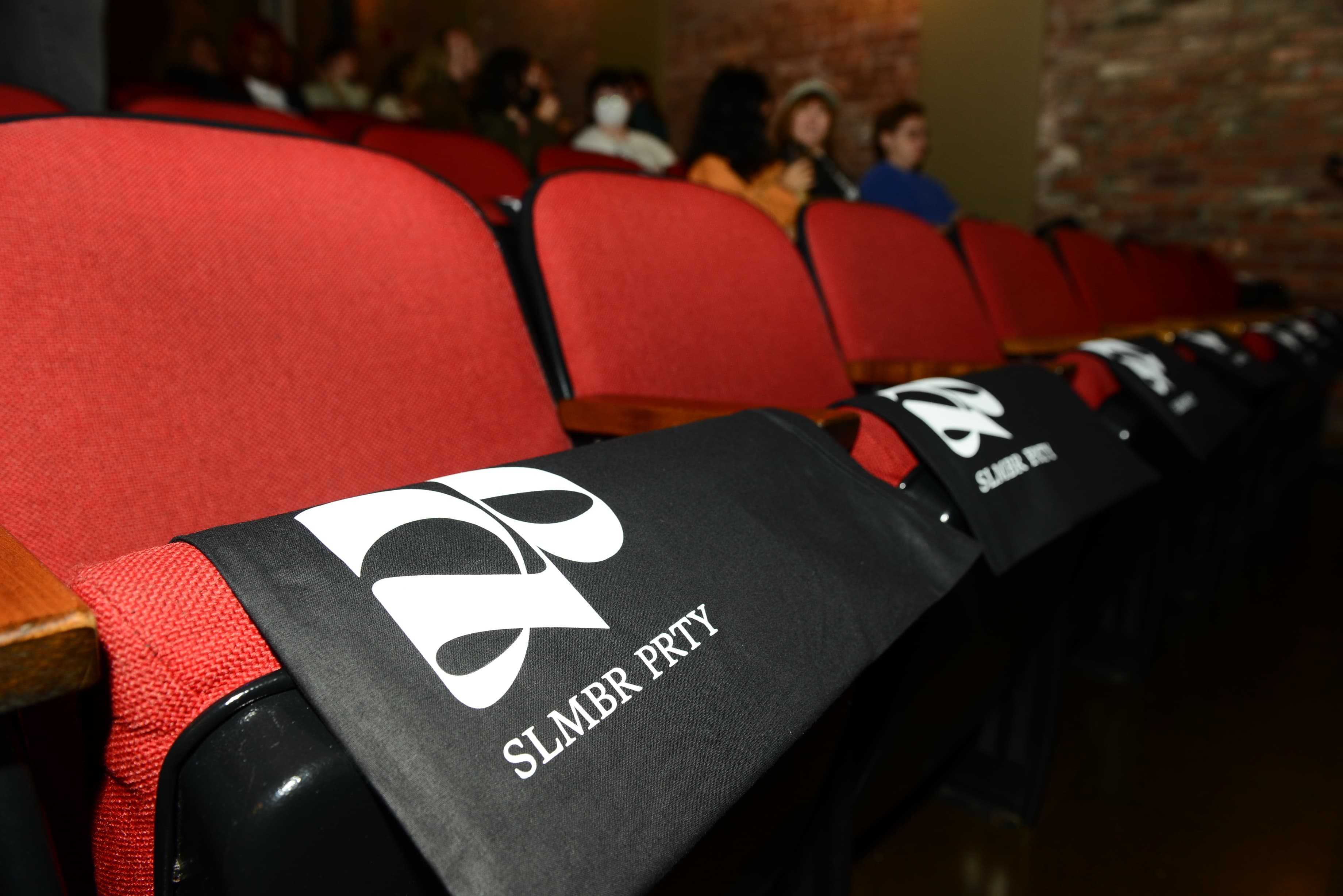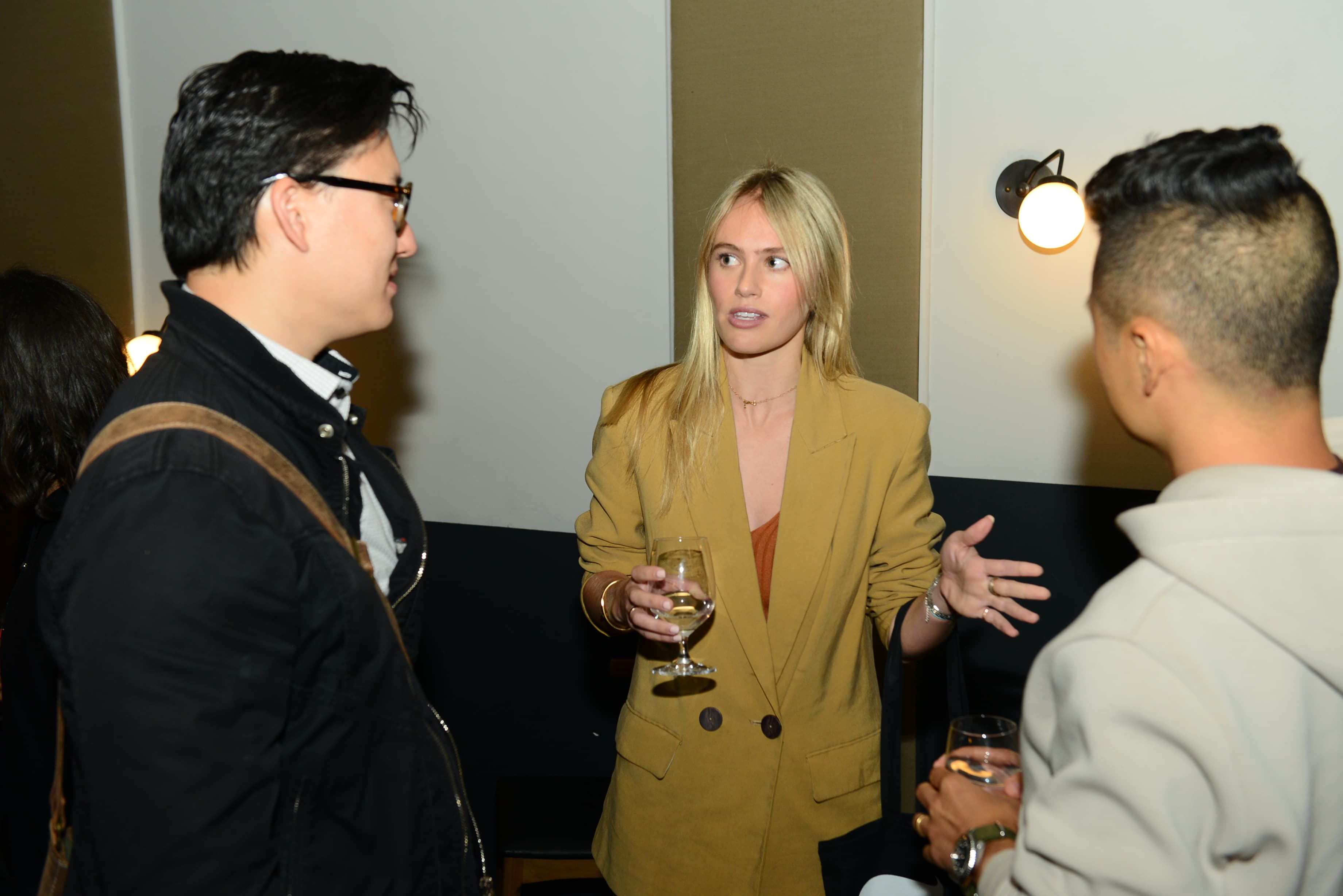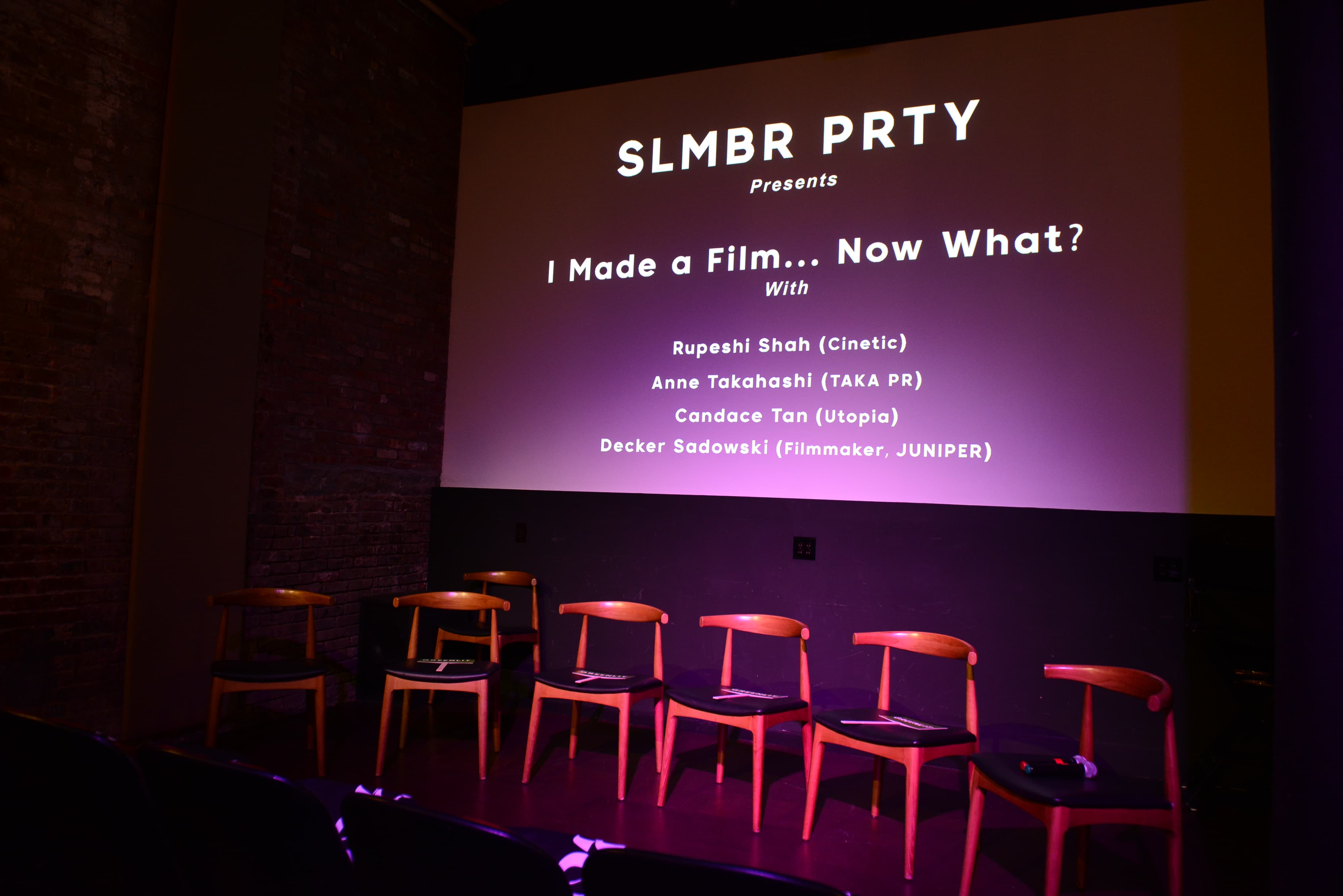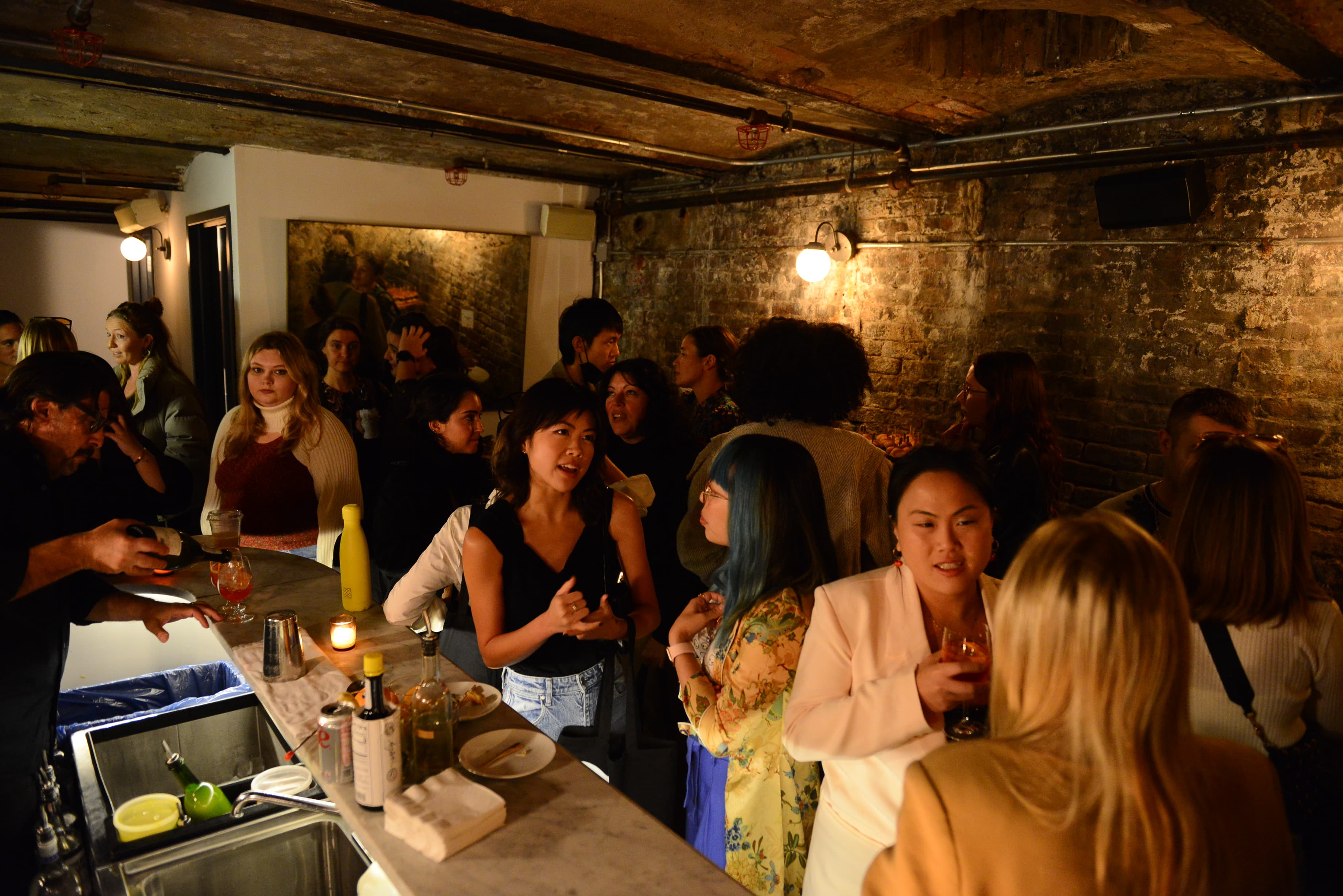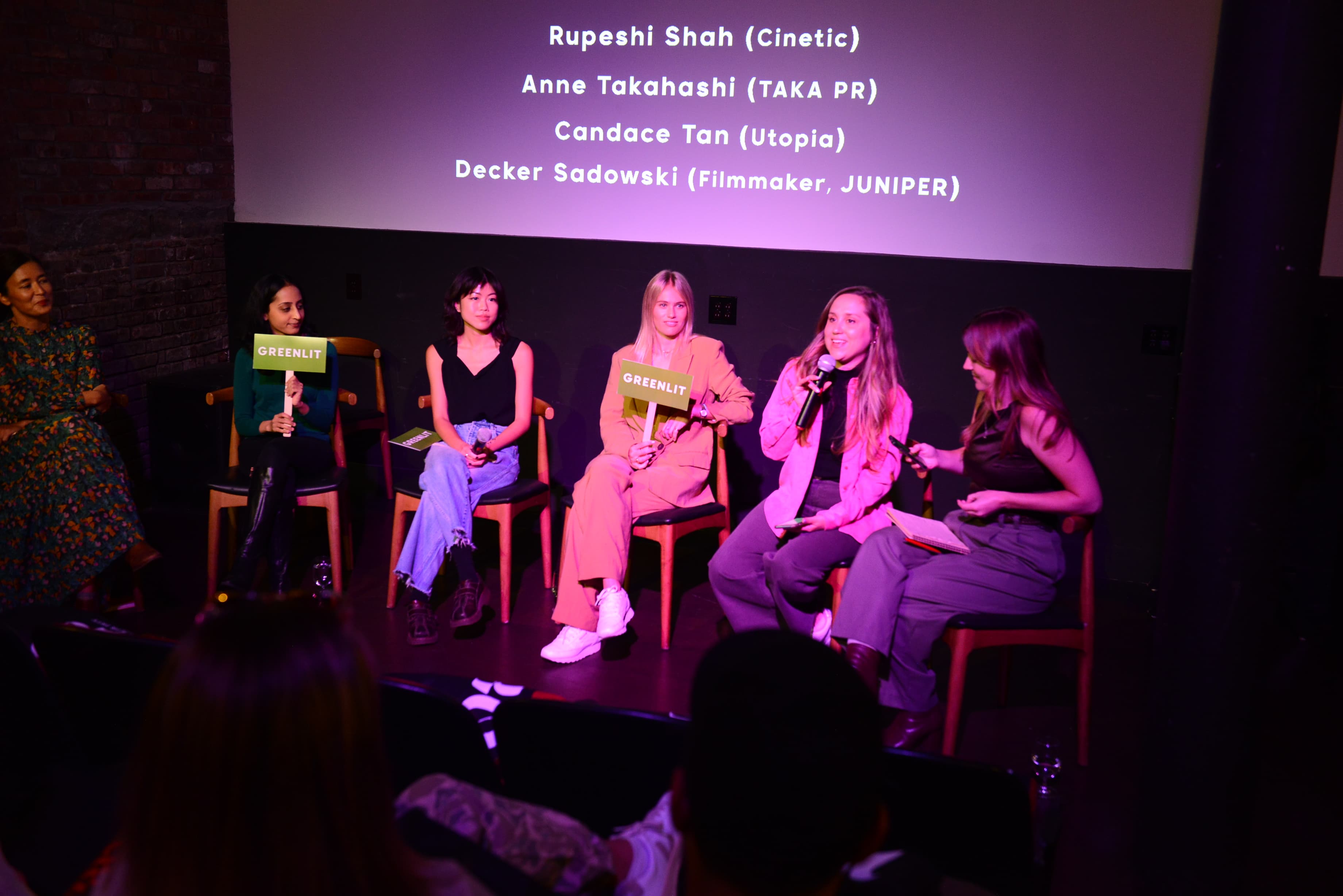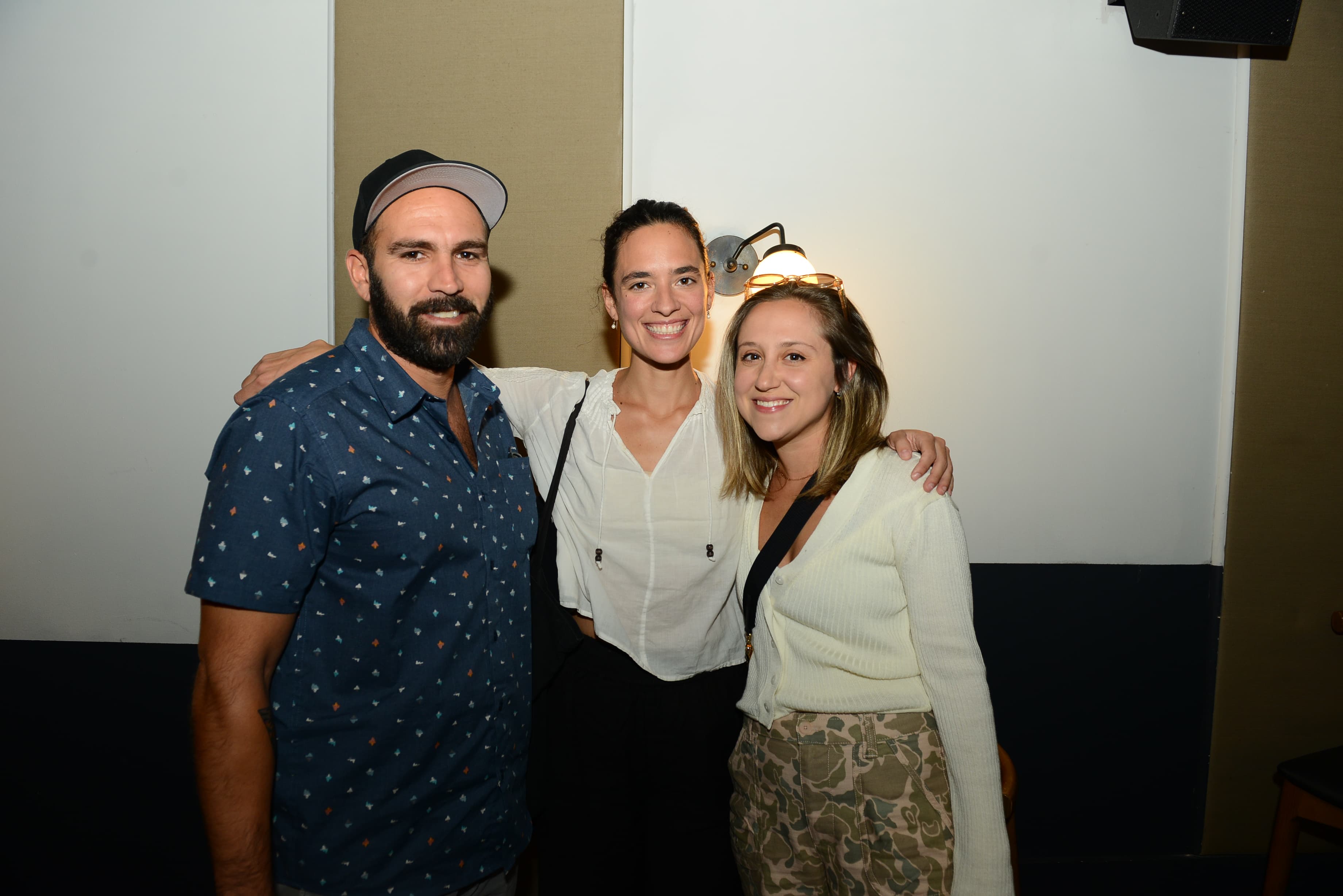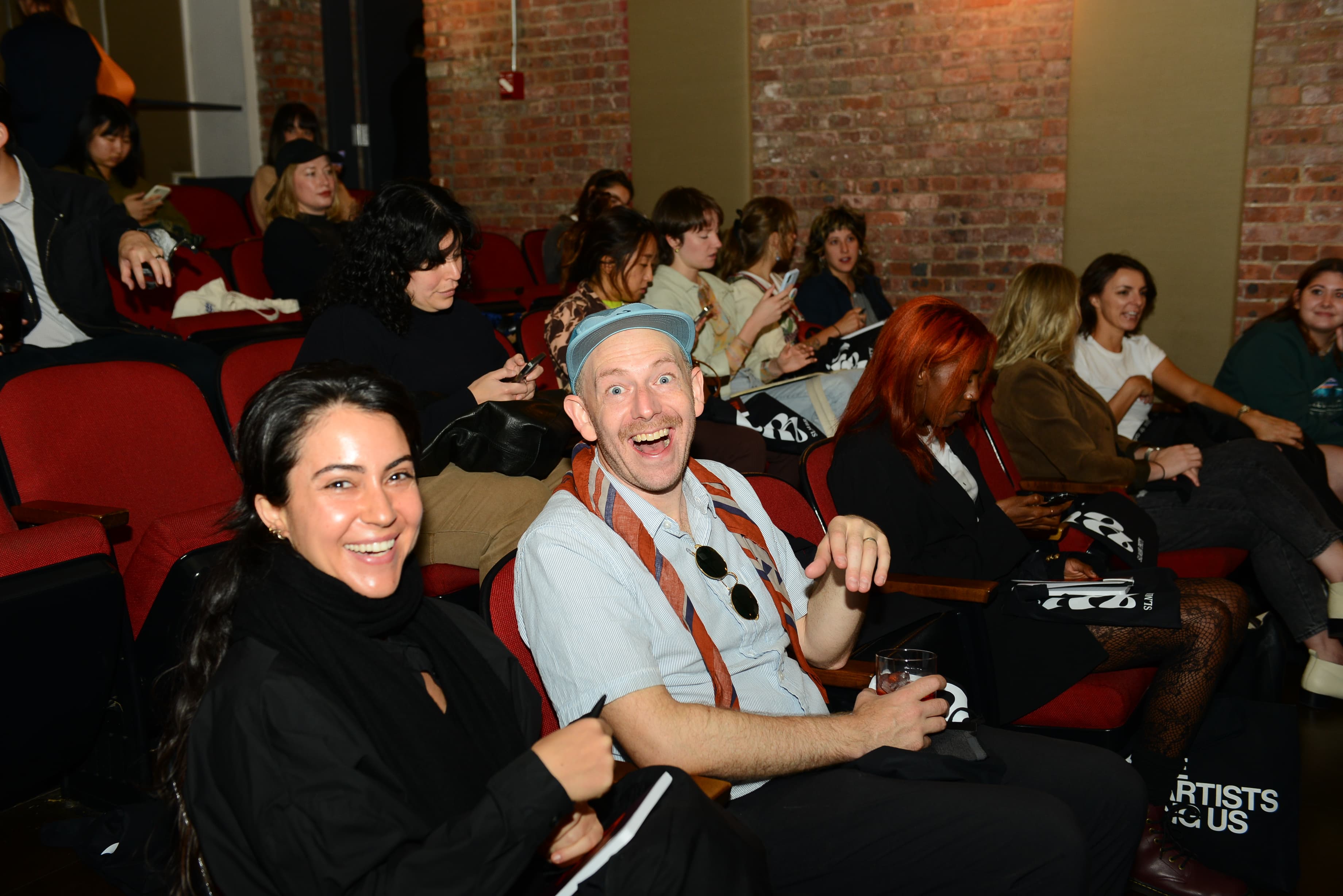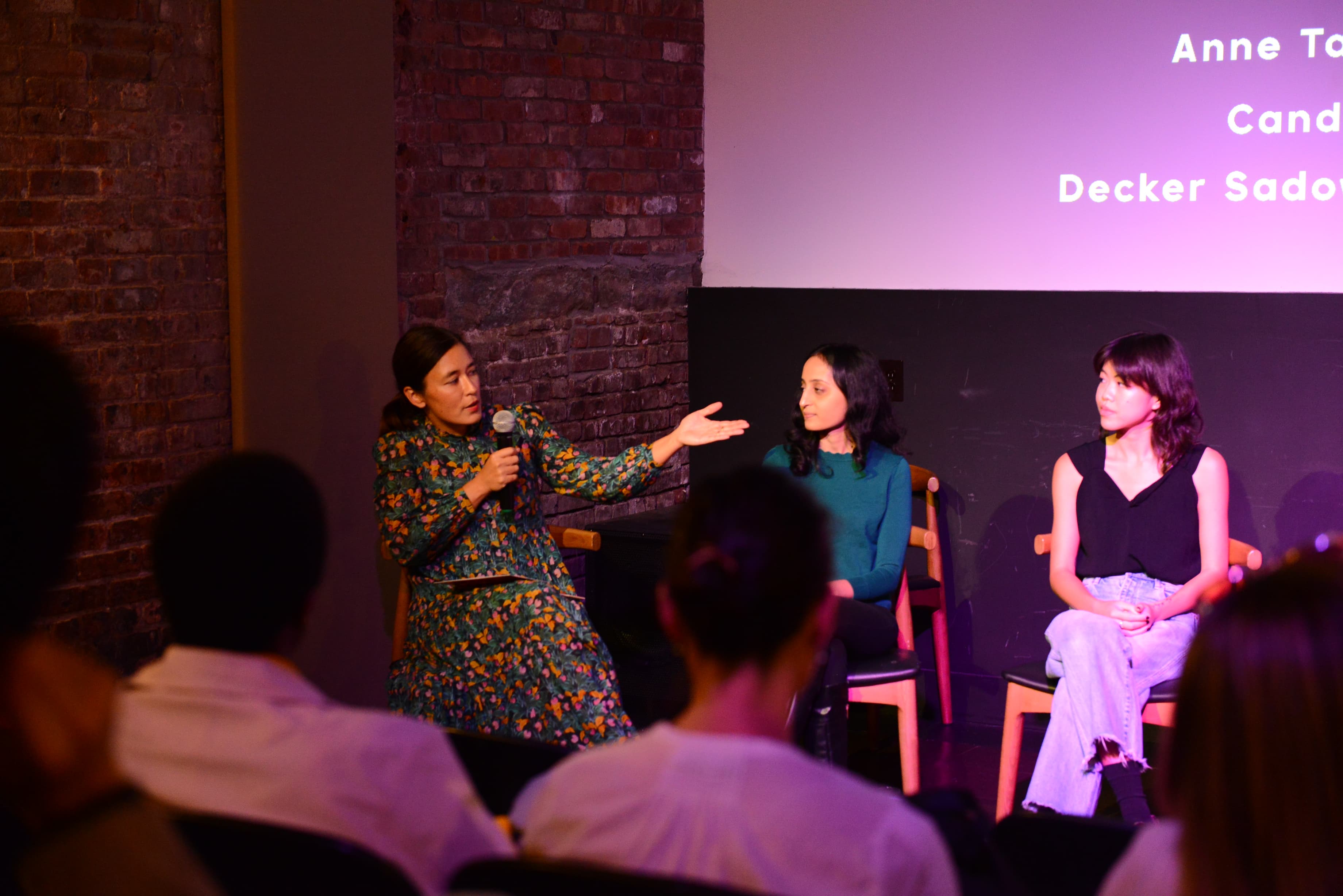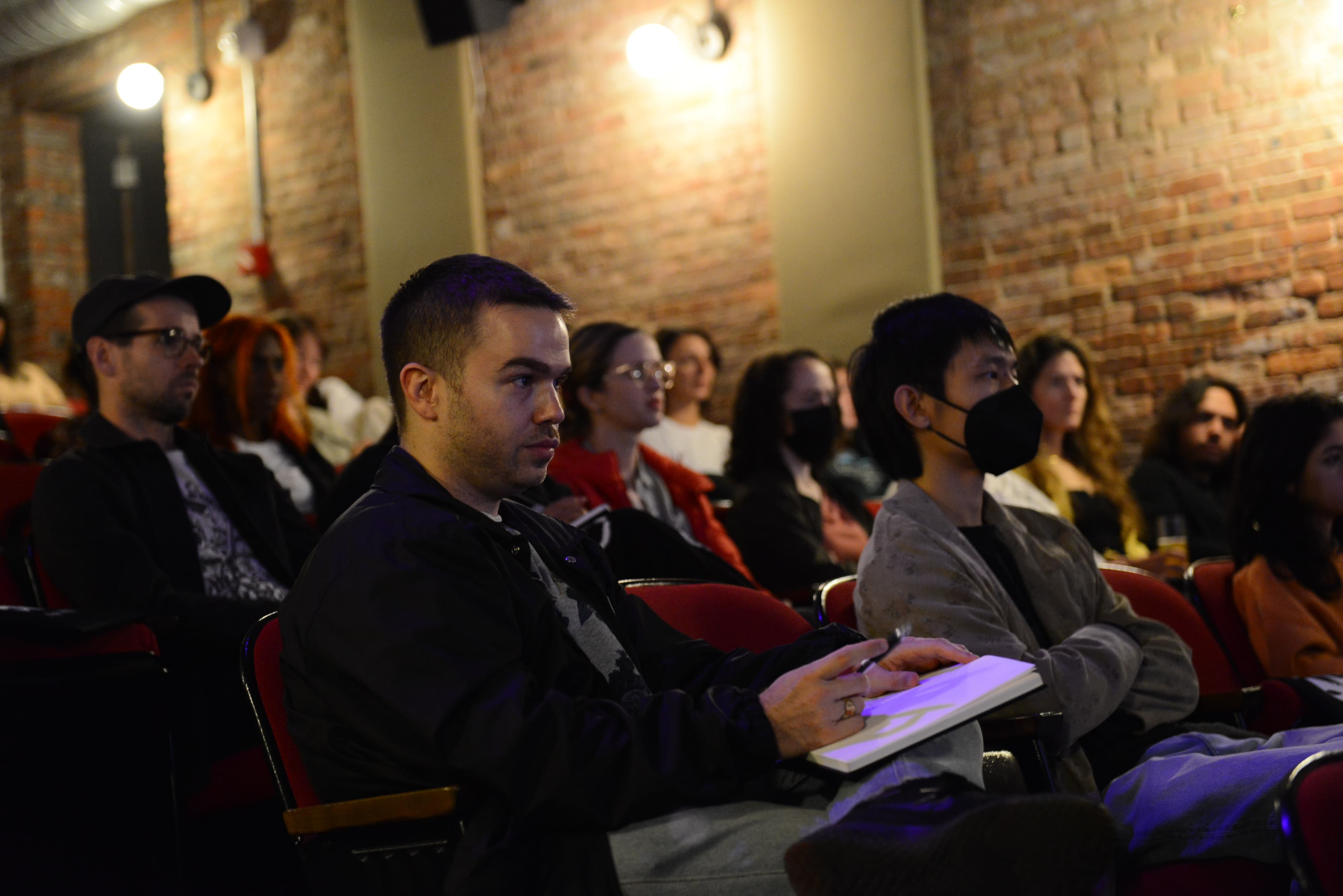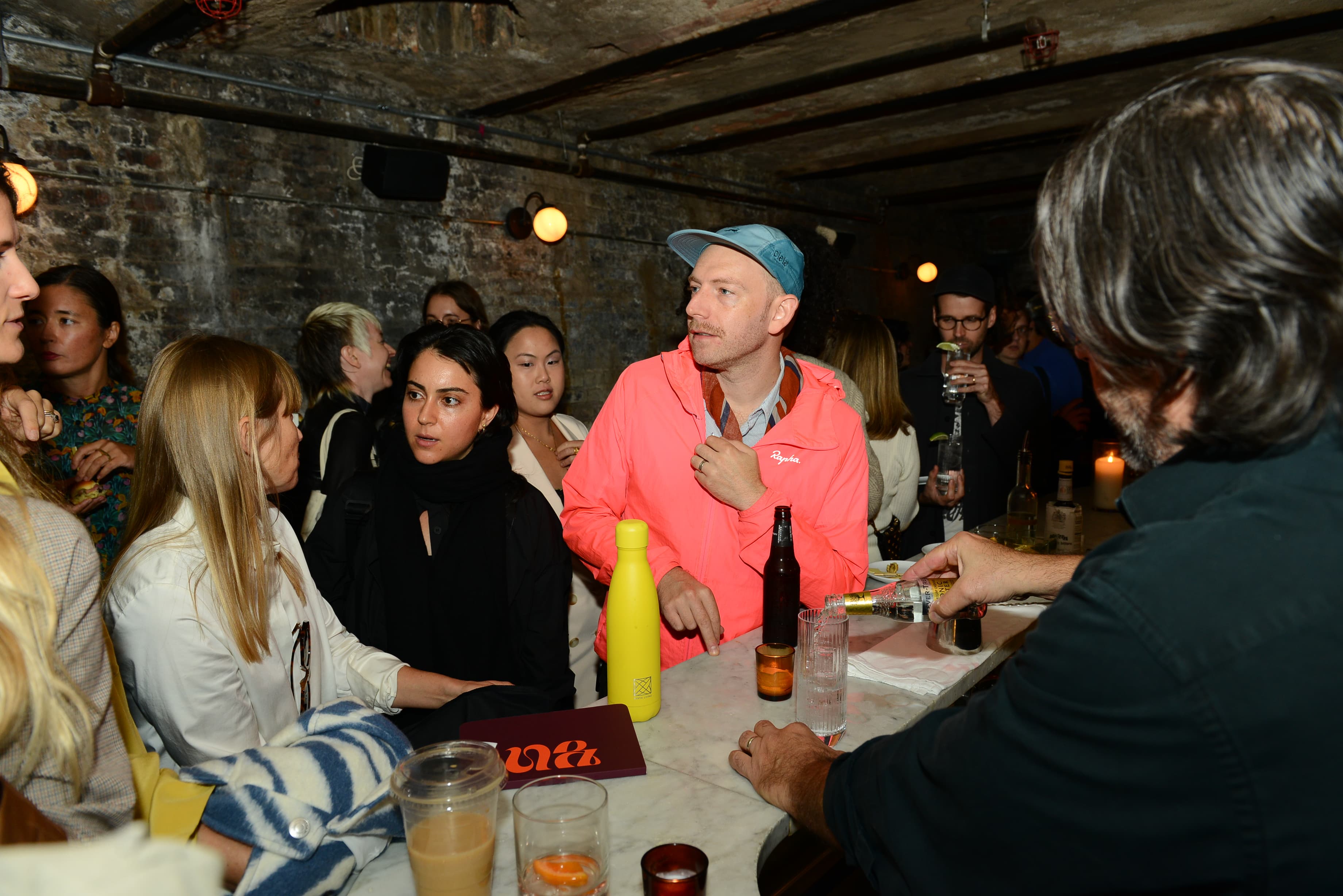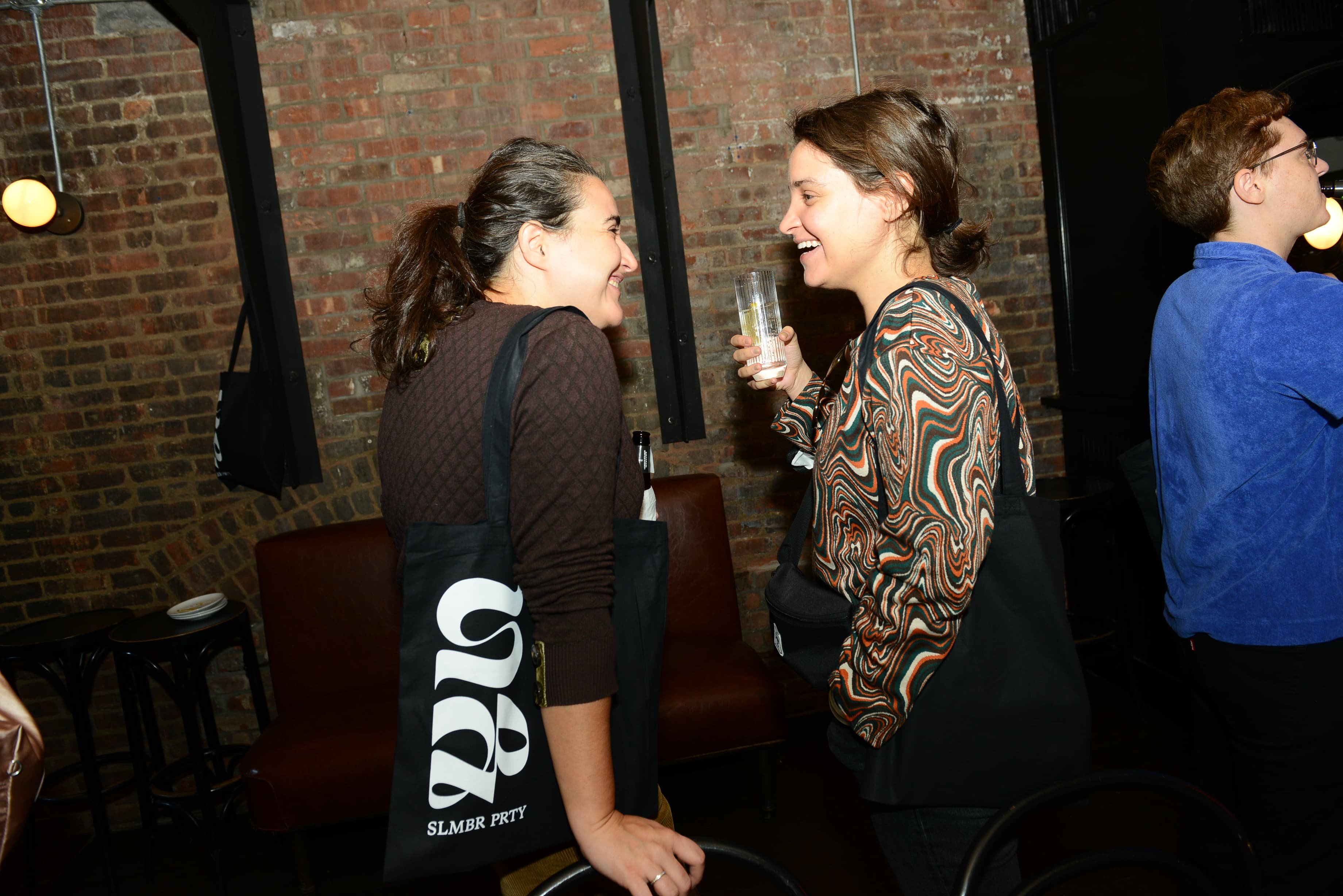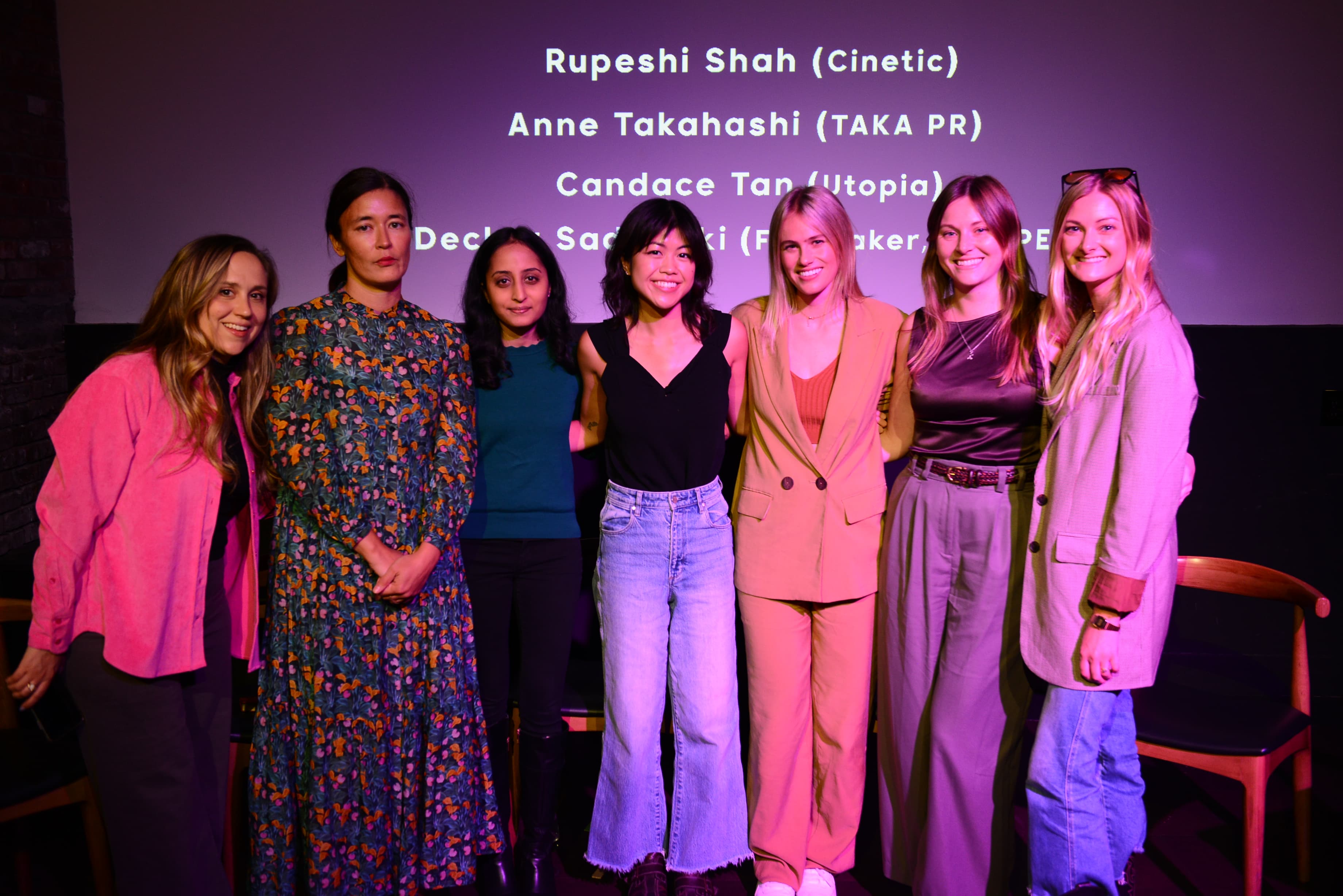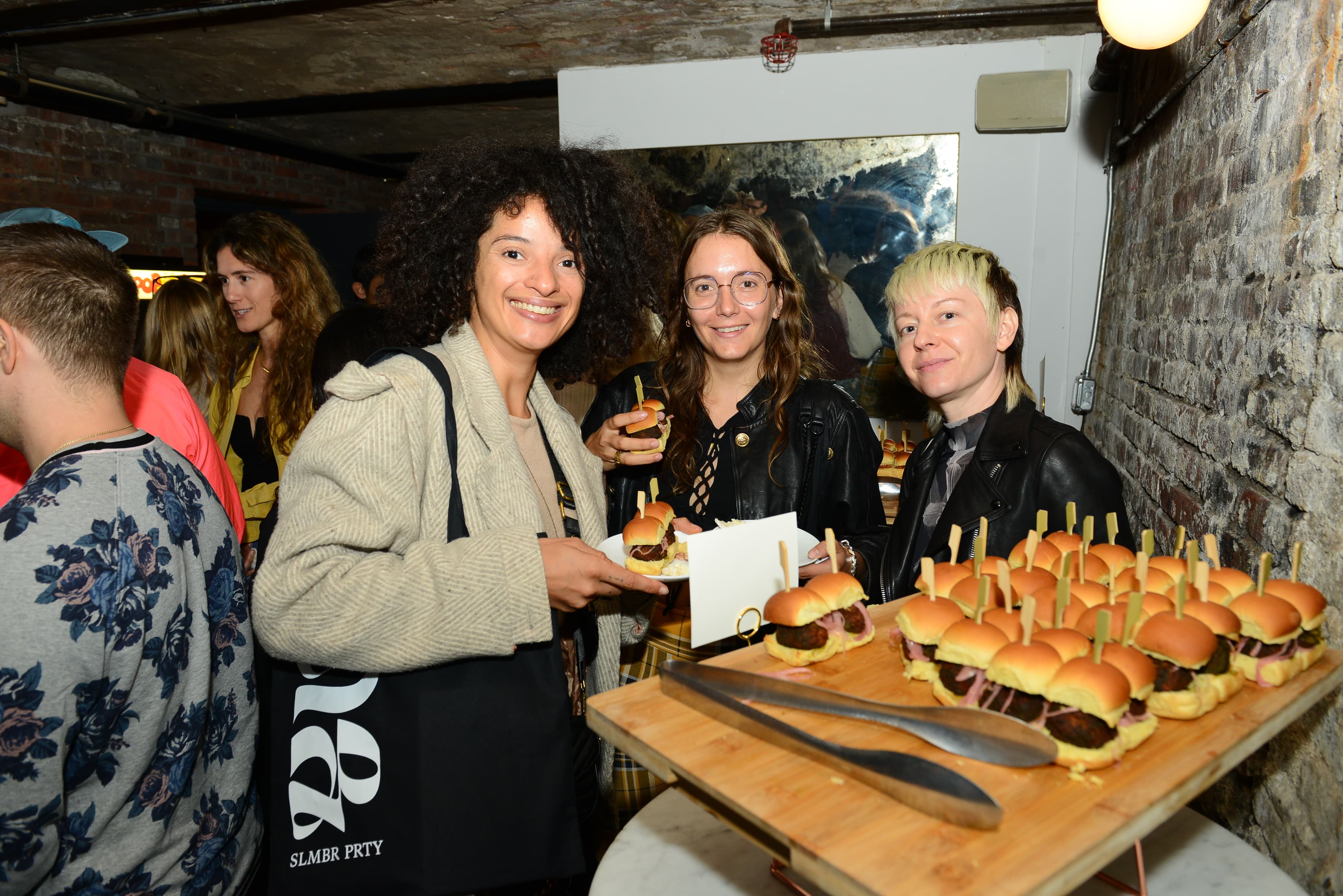 Second Annual Tribeca Film Festival Mixer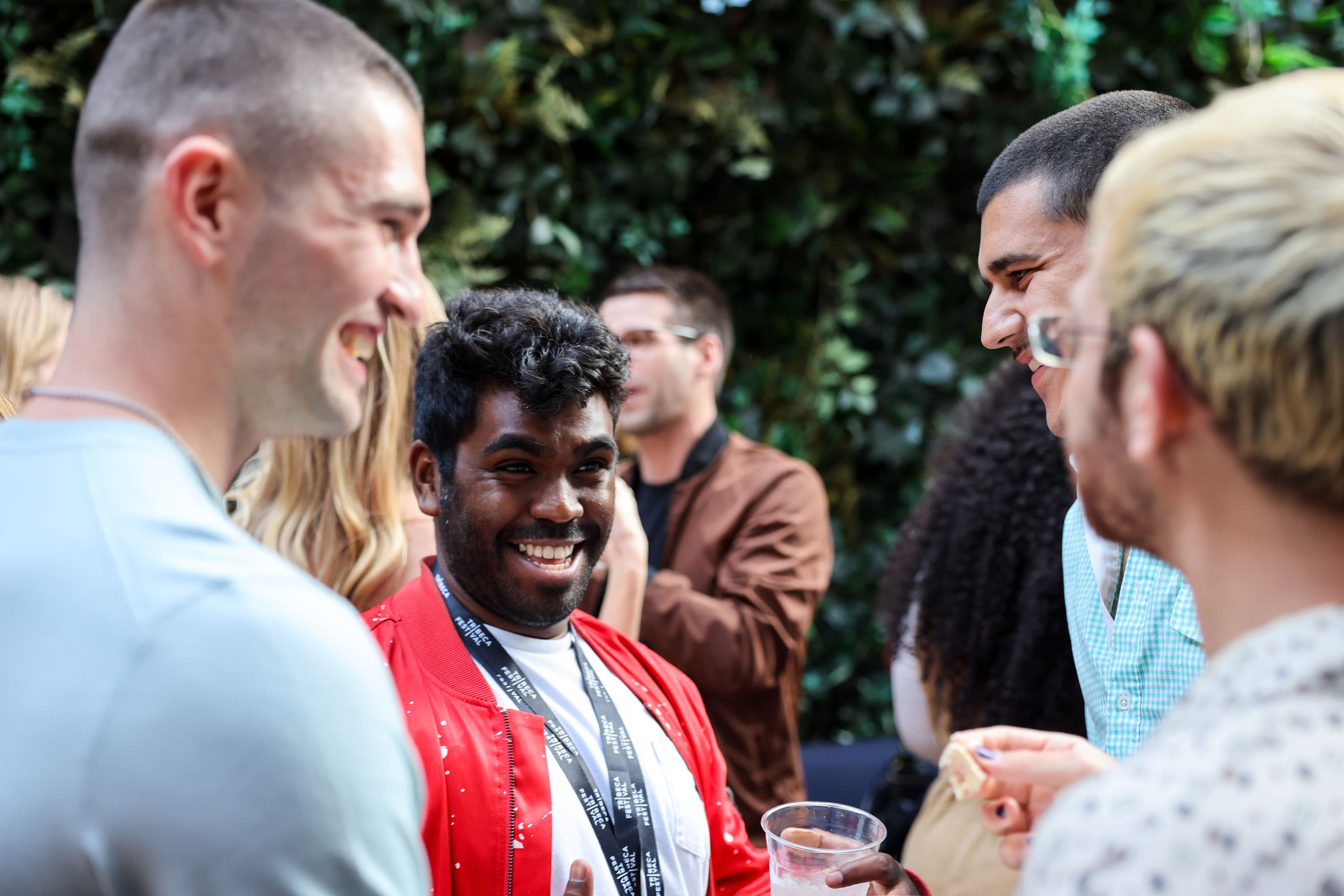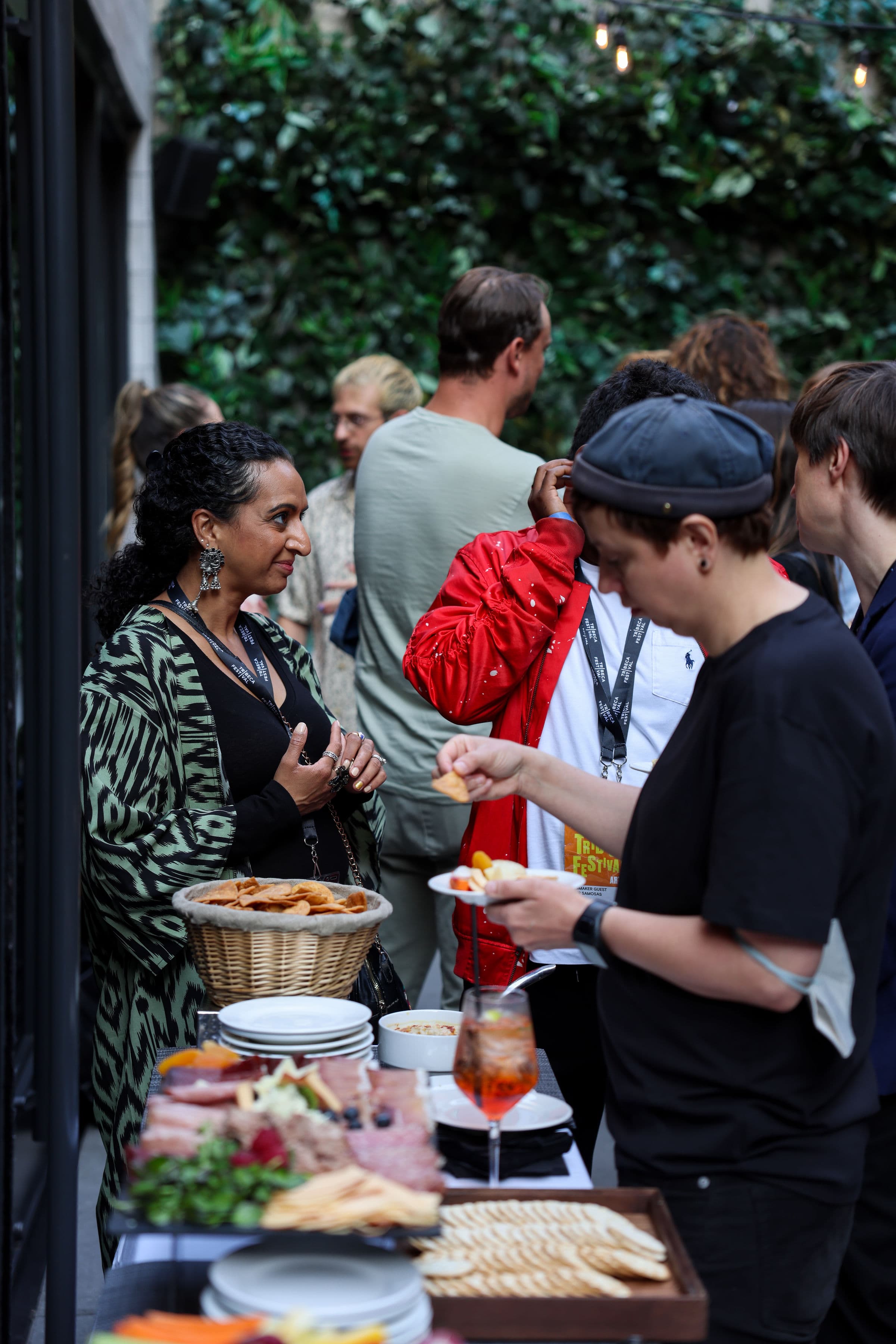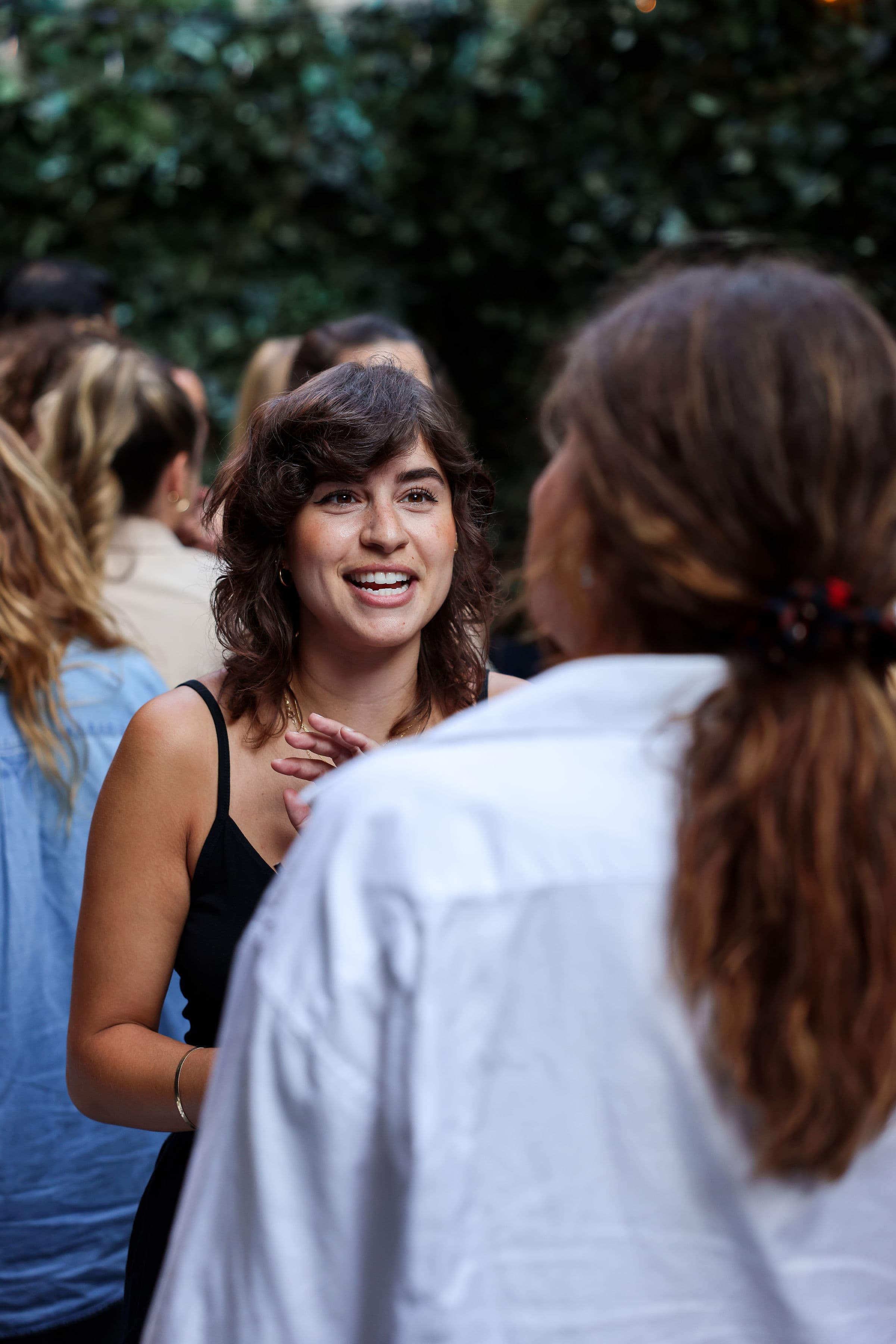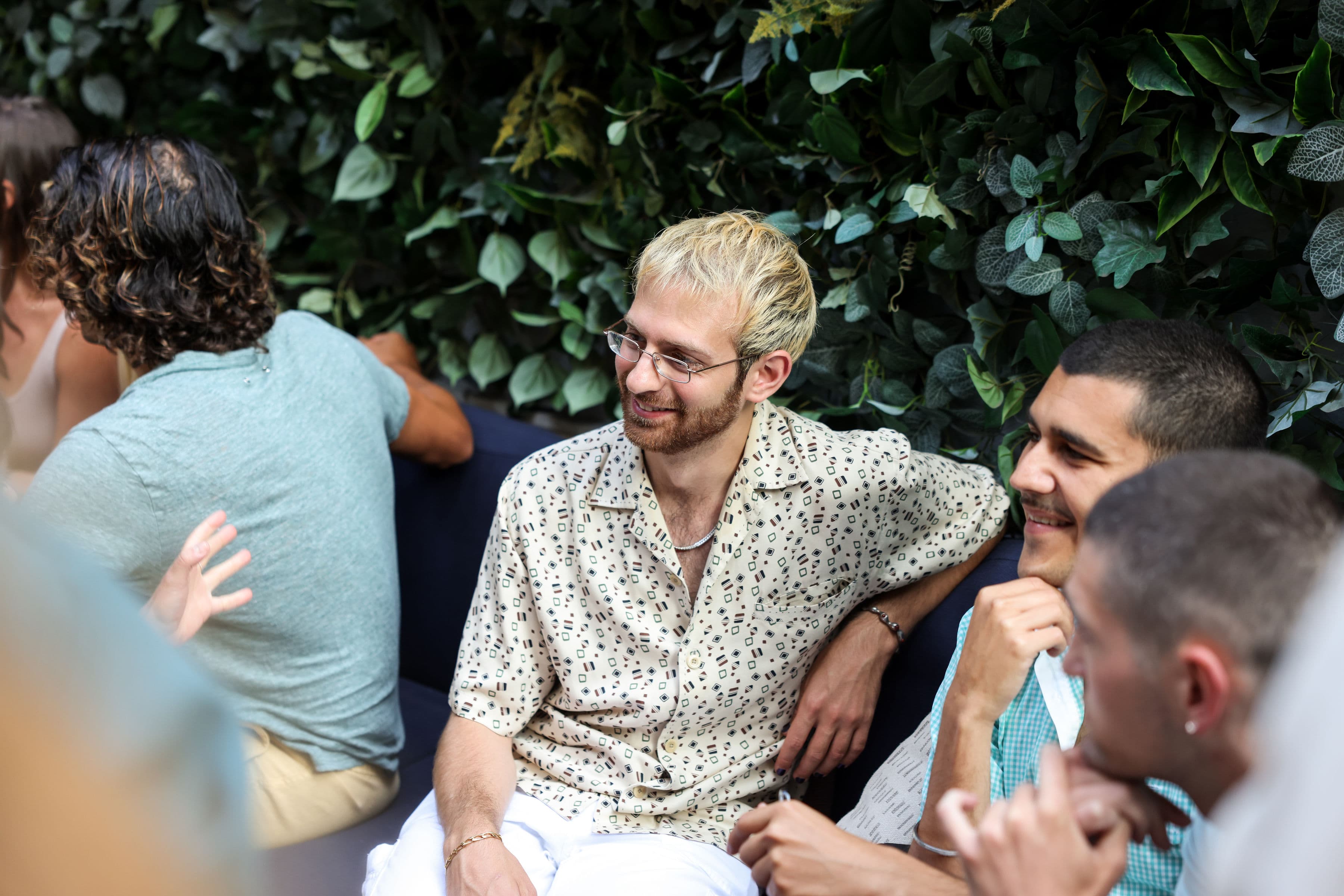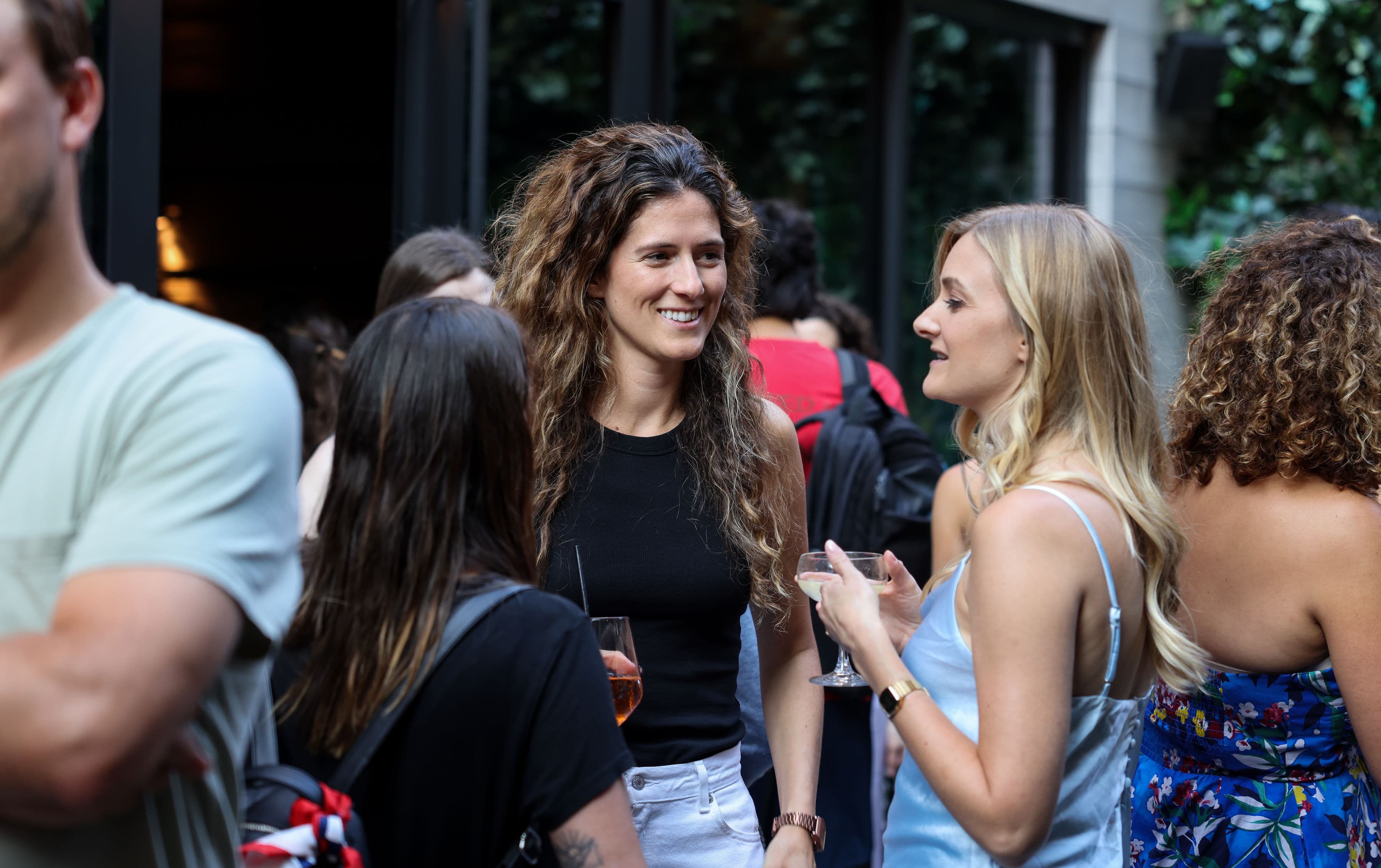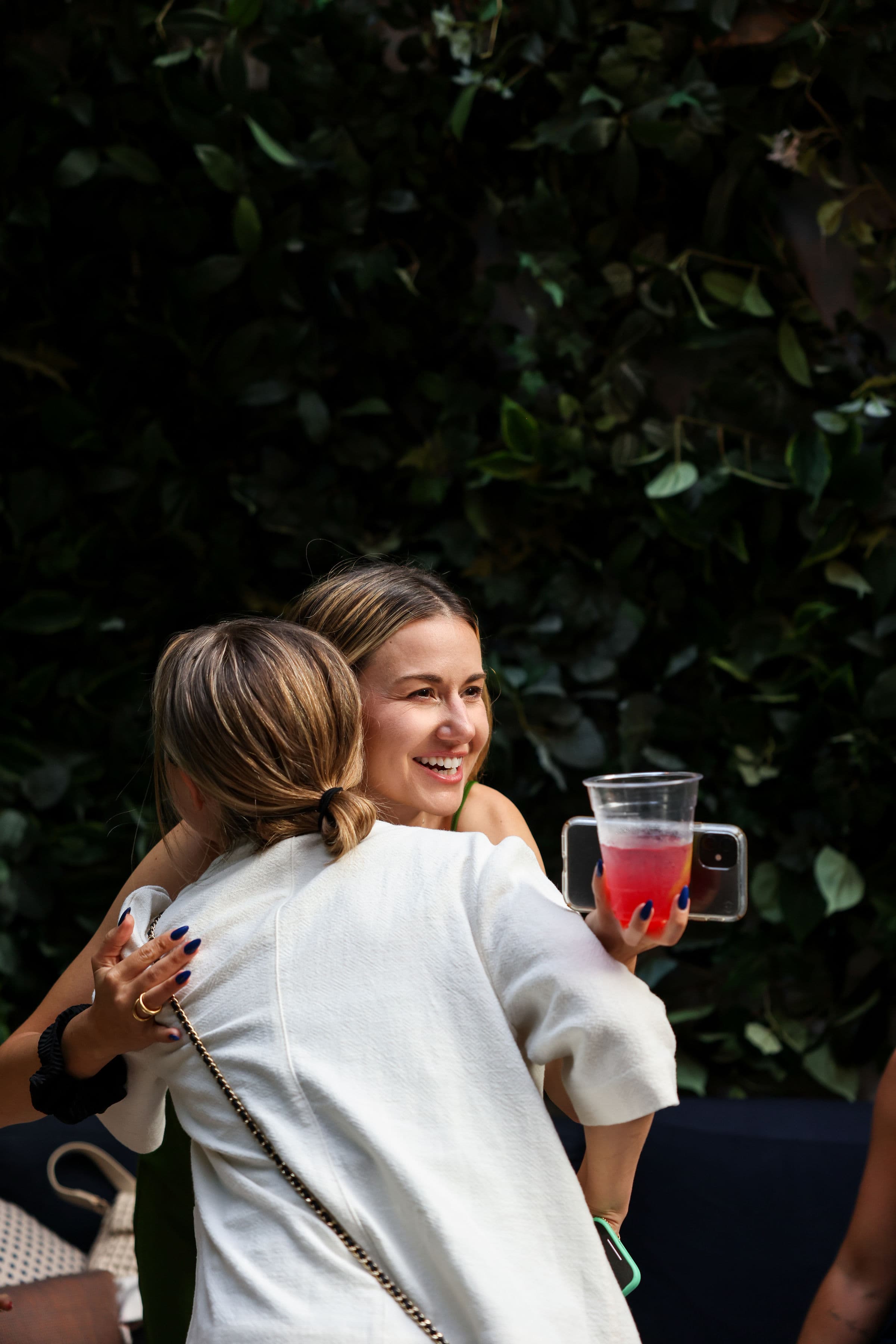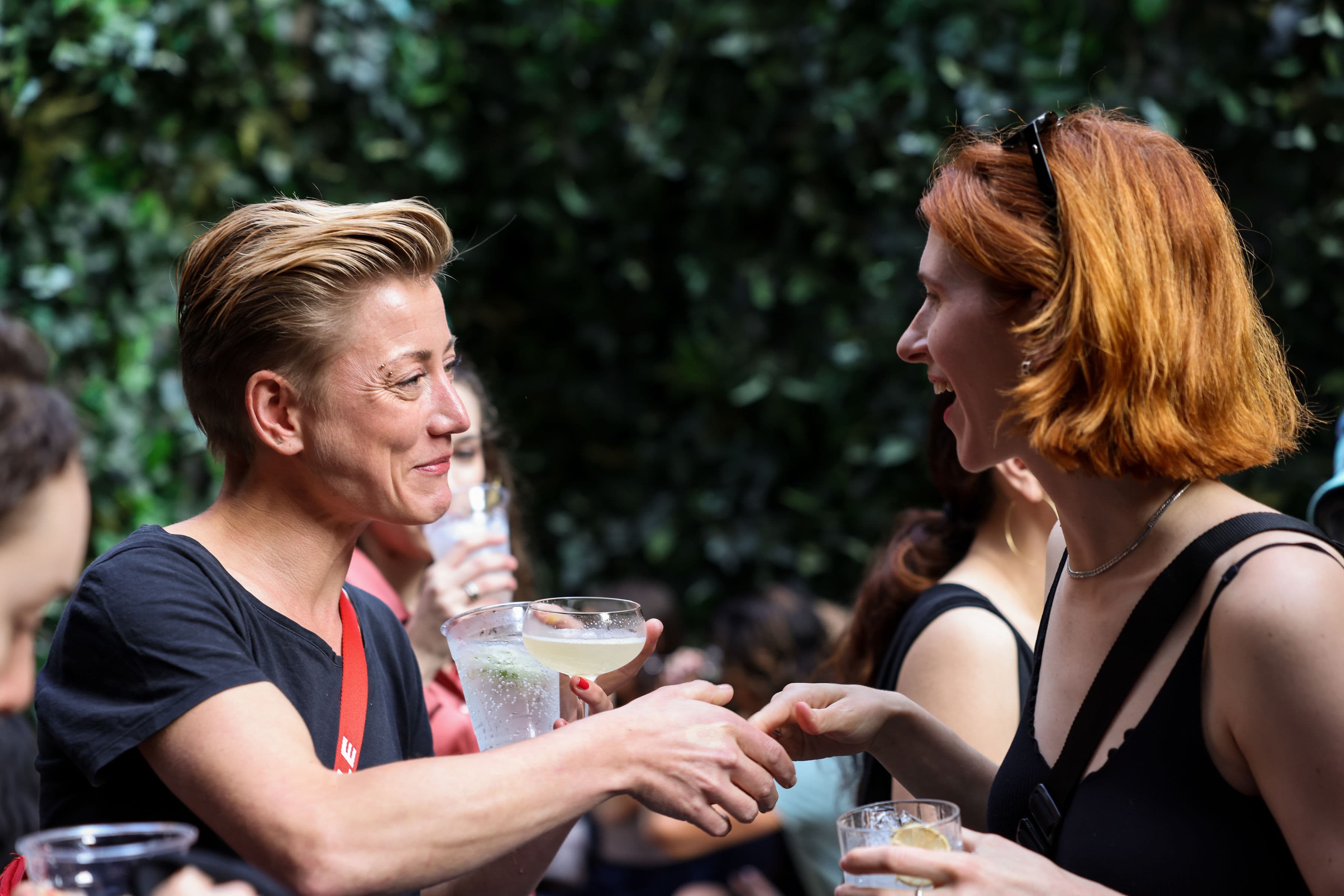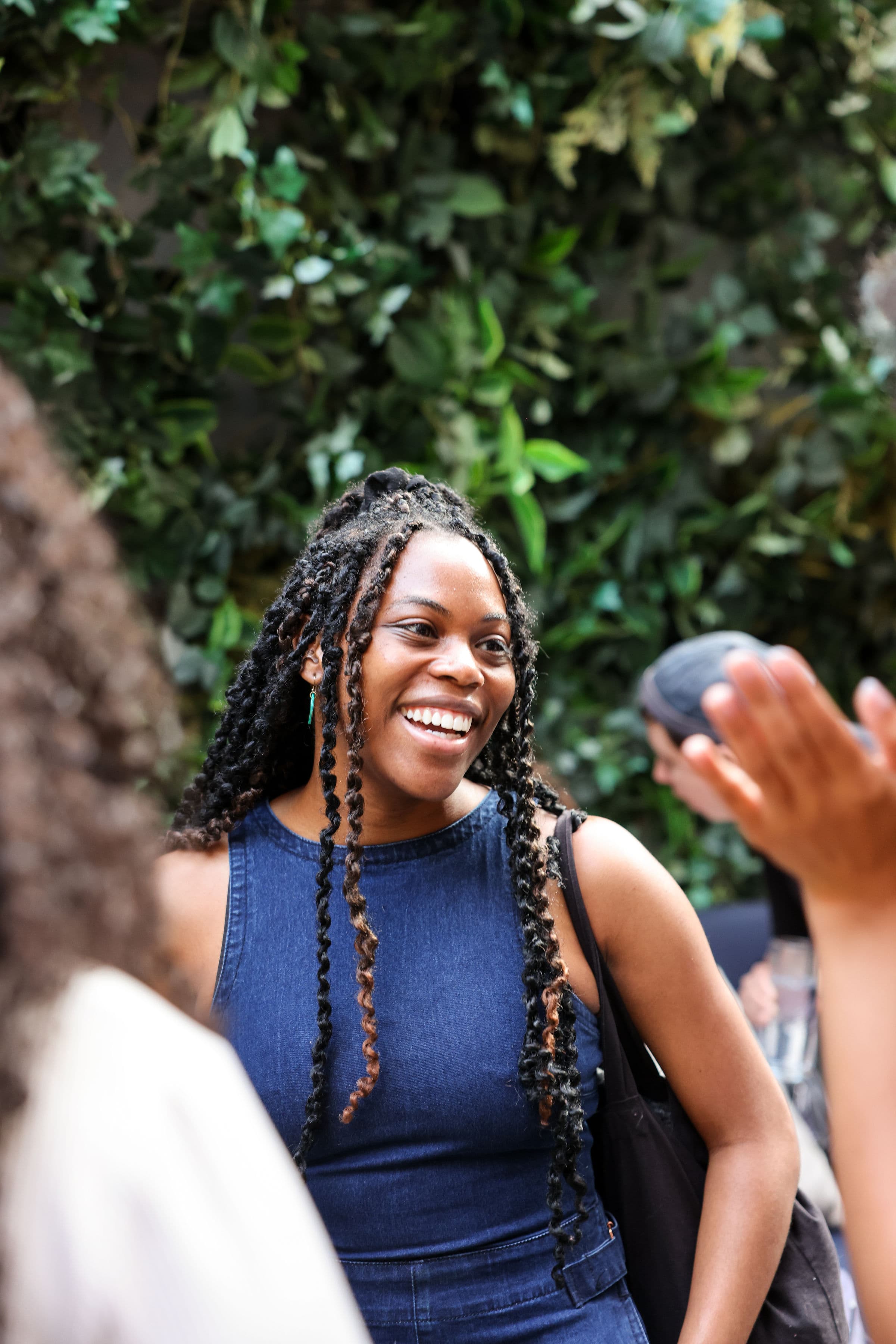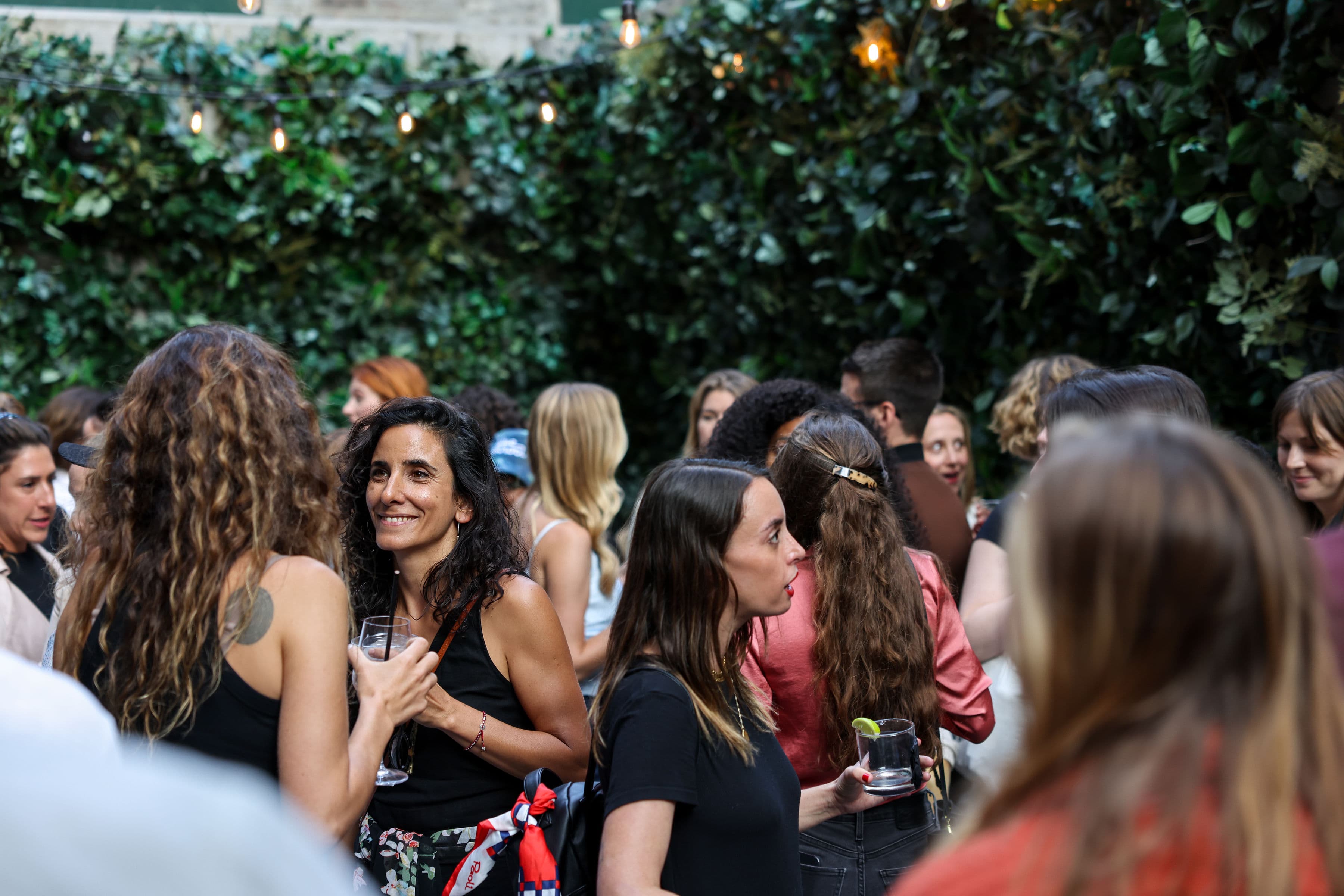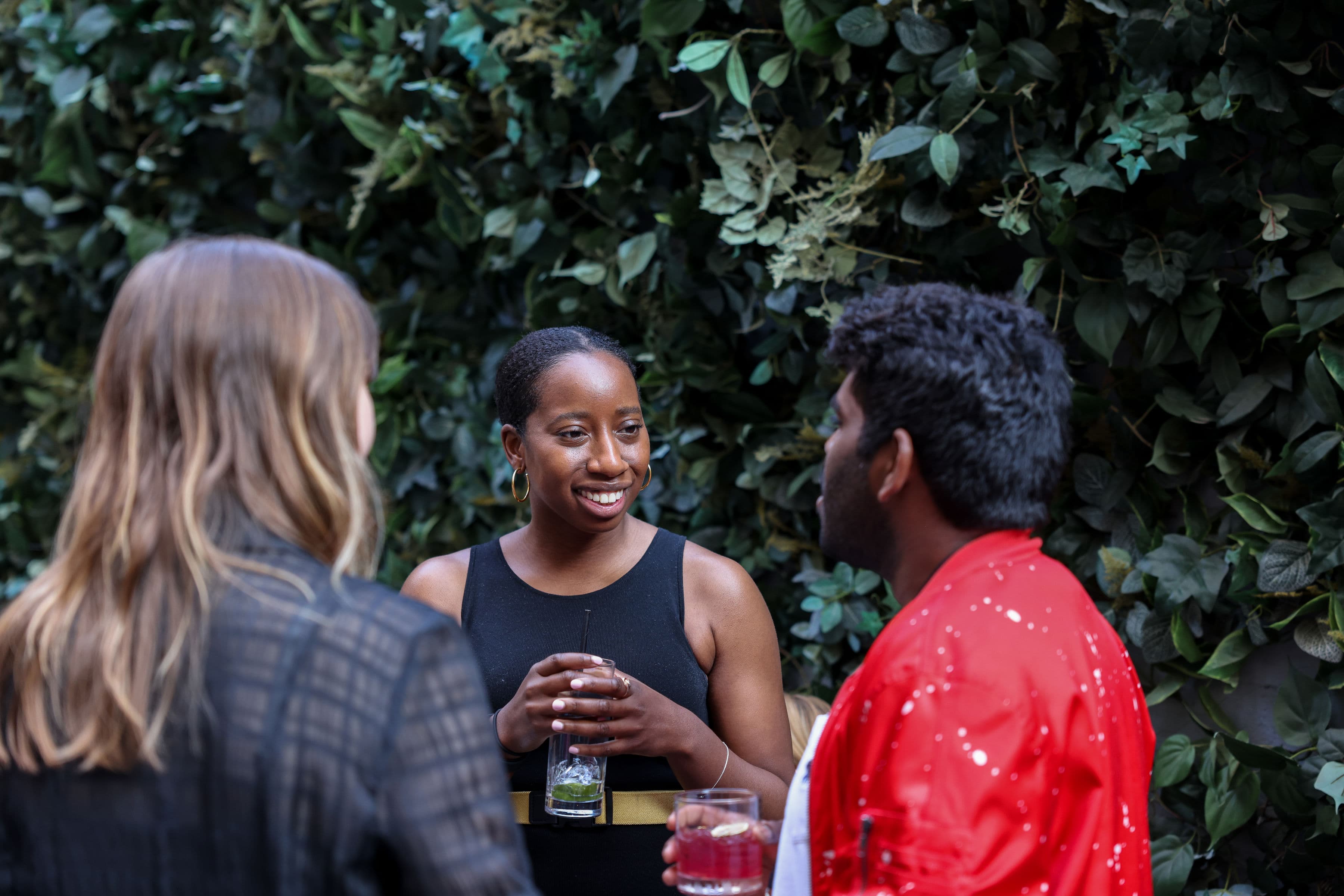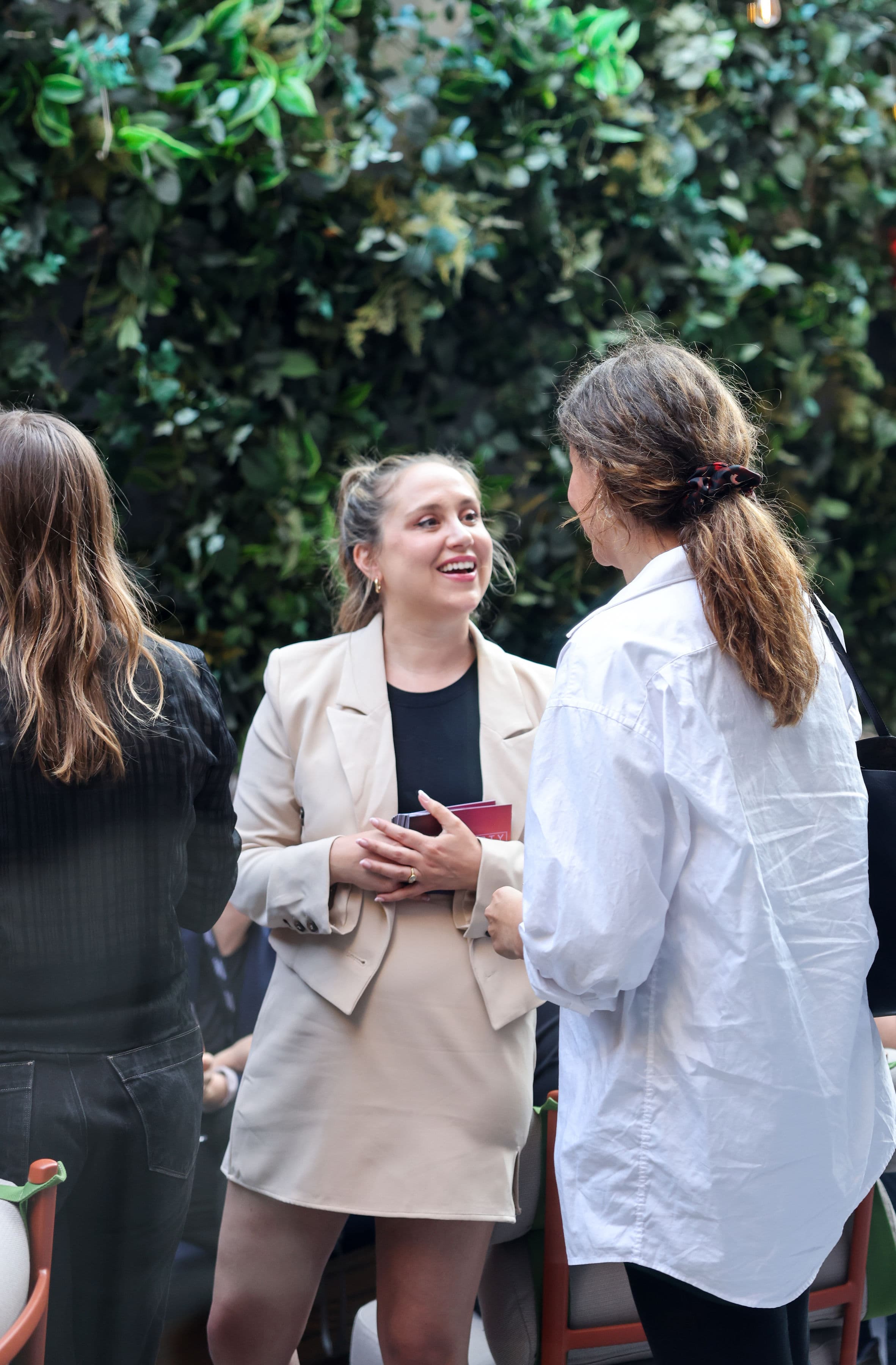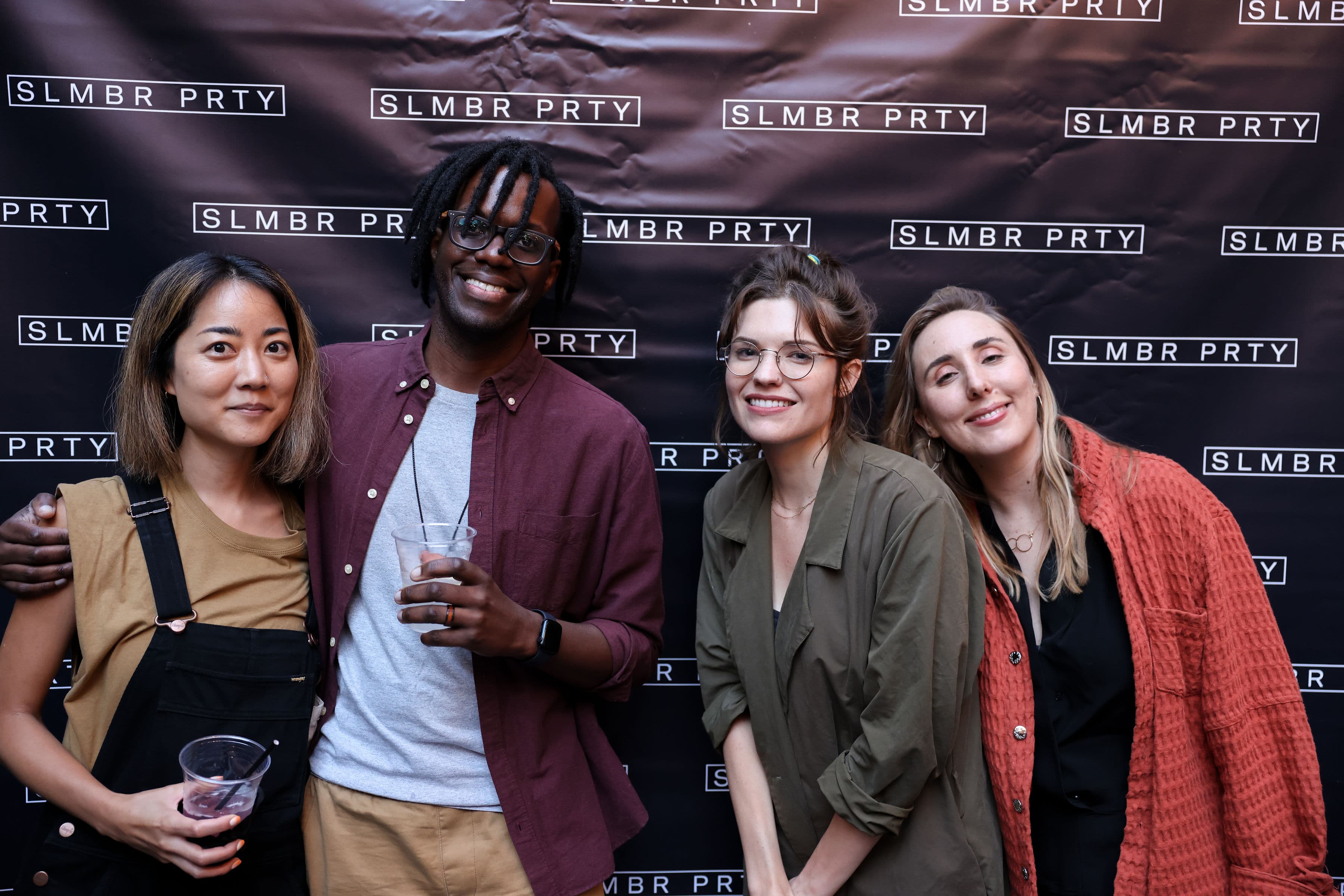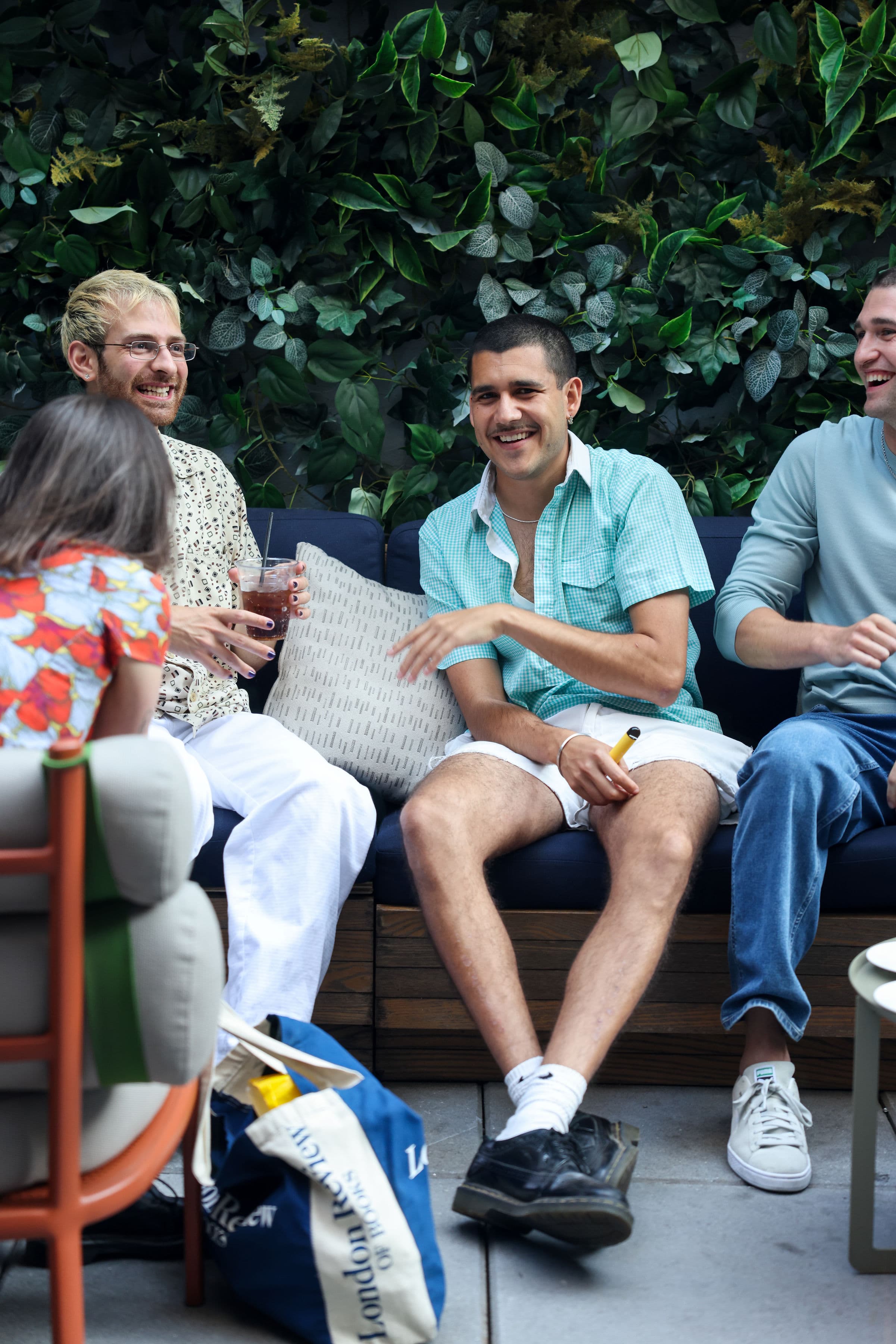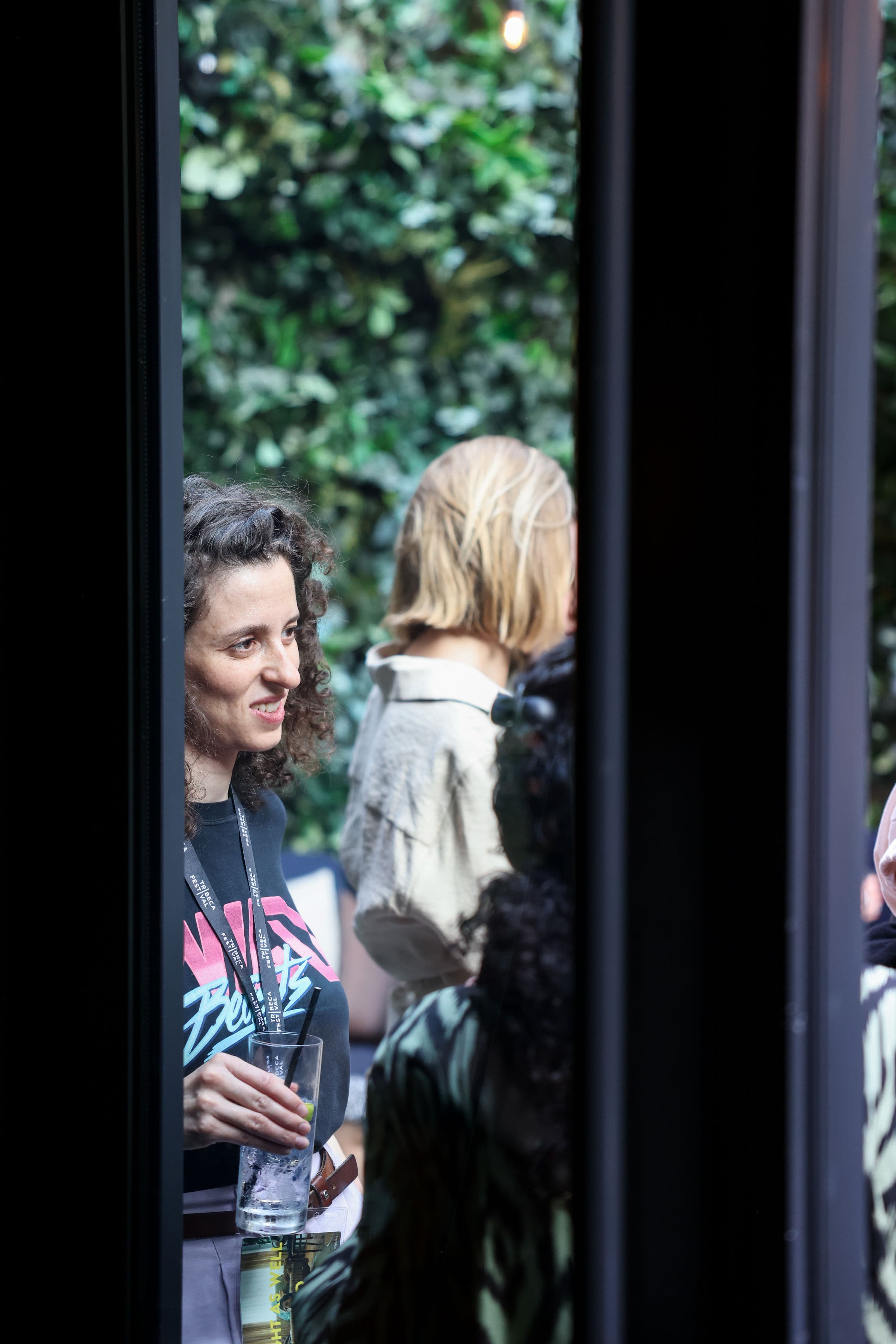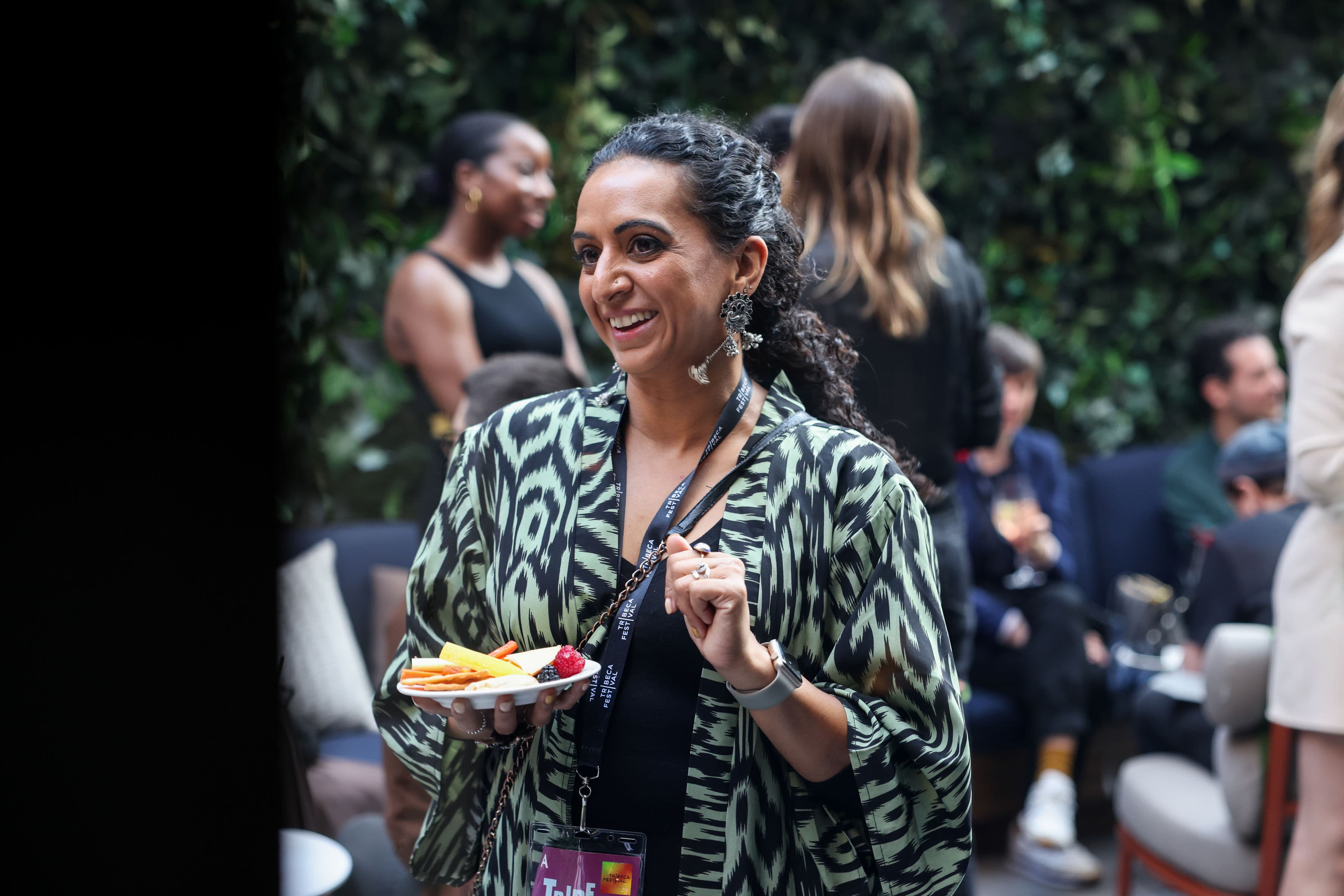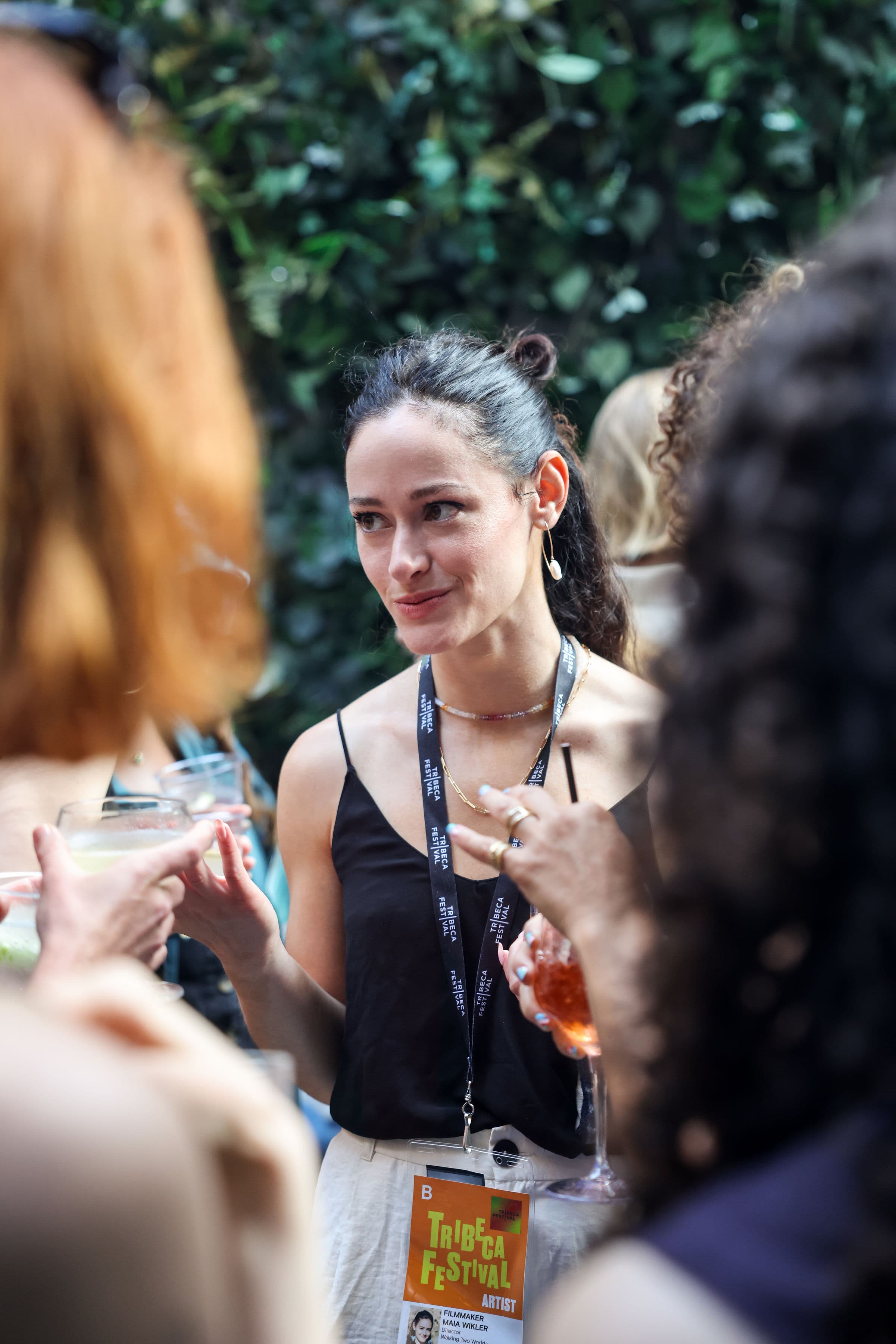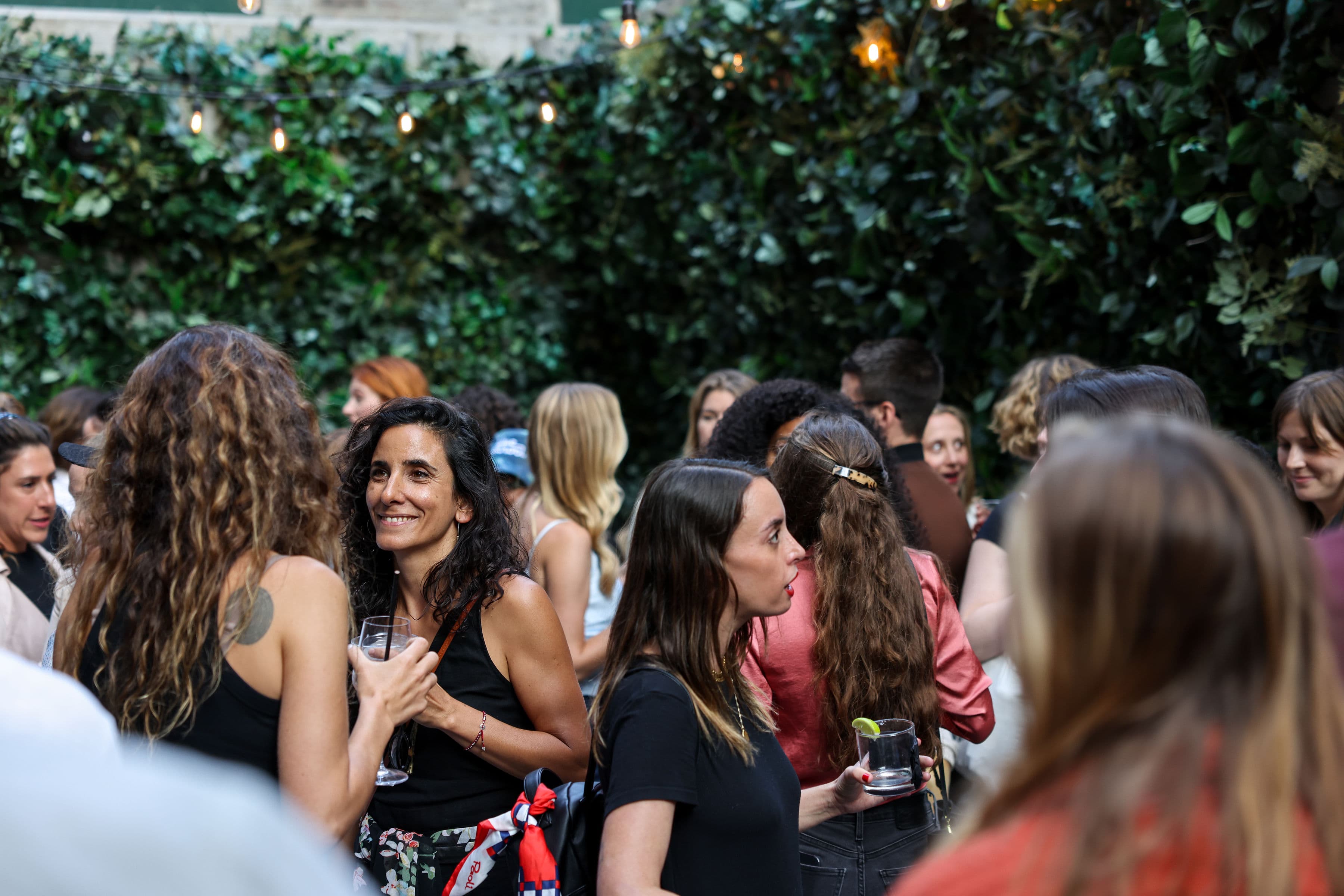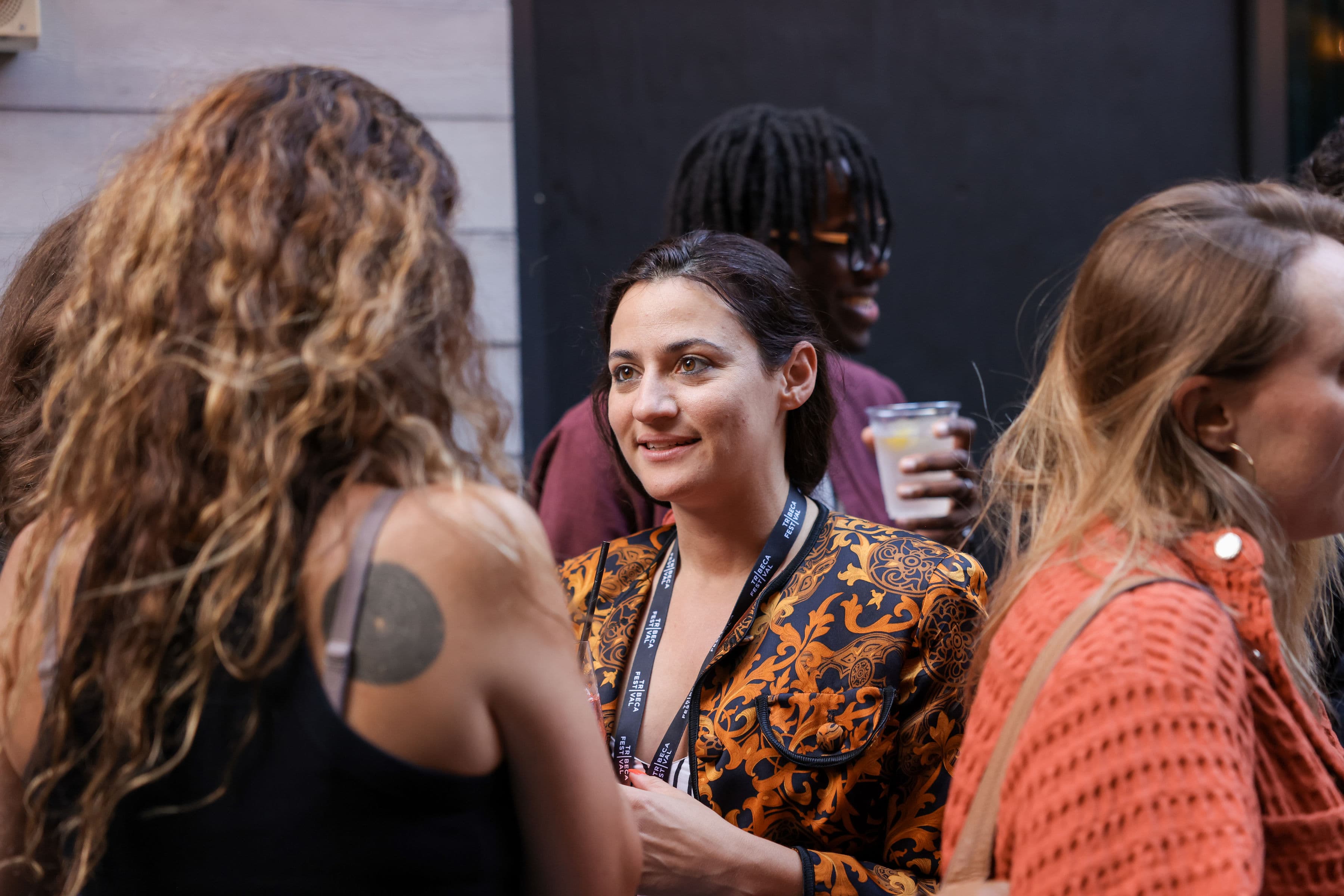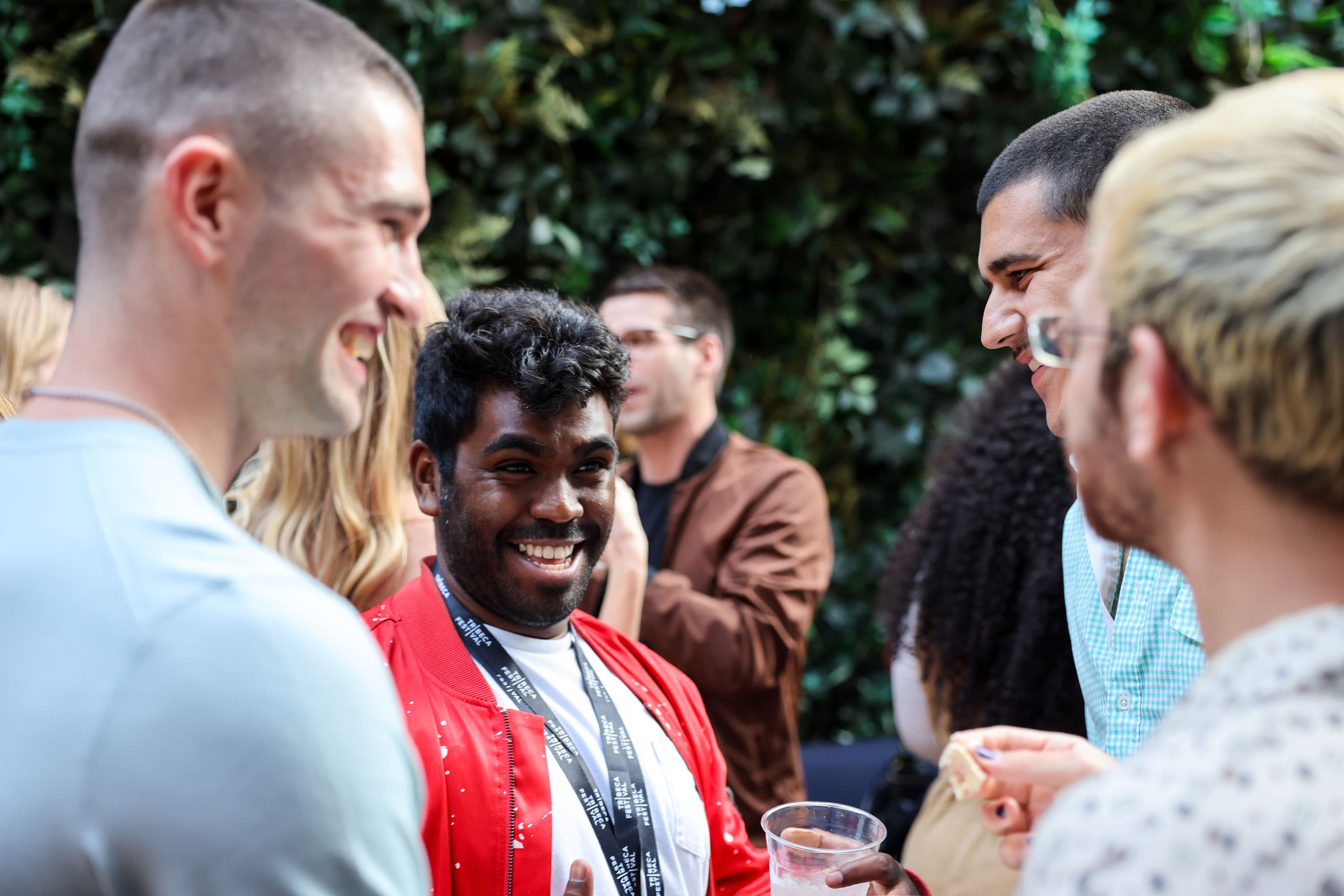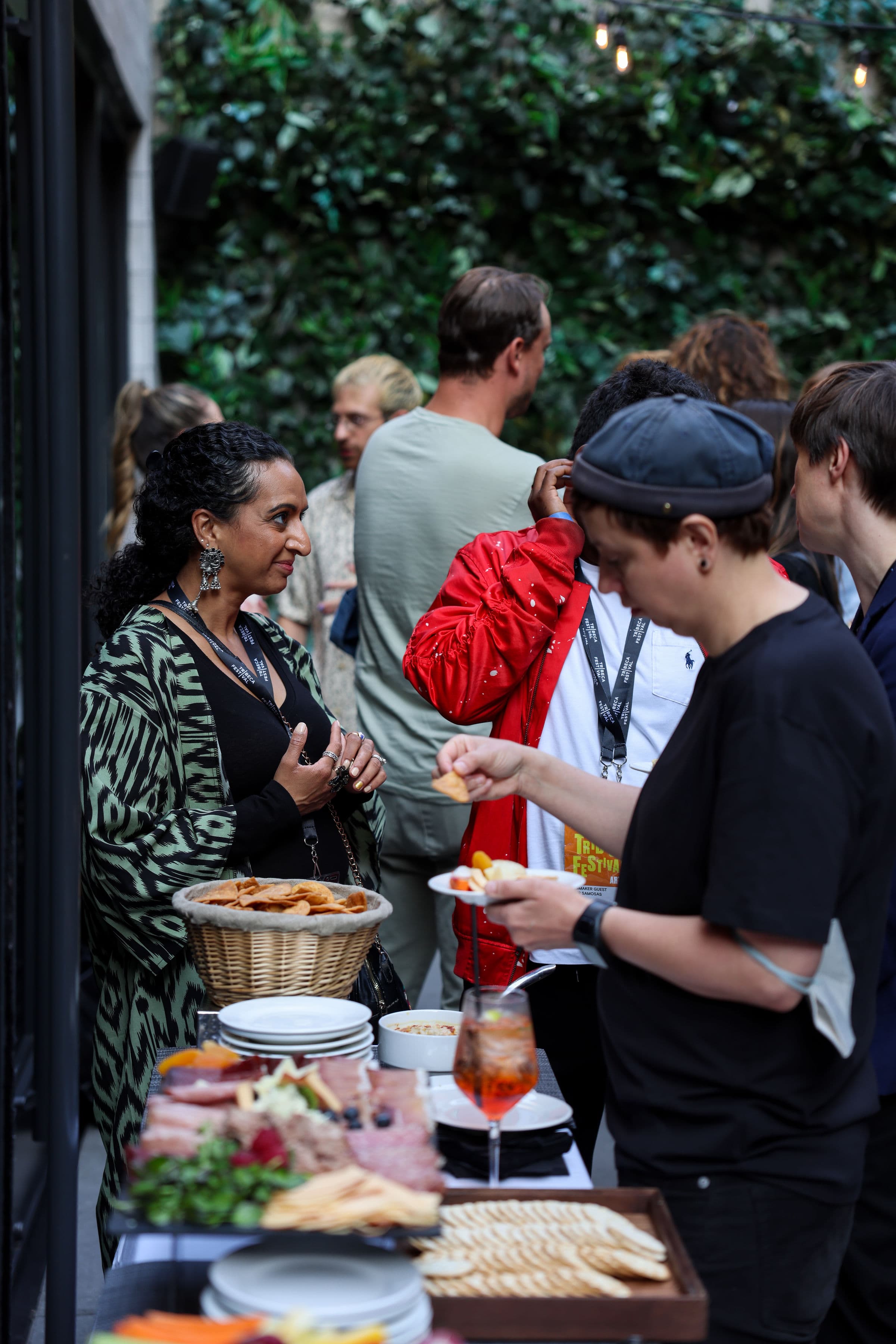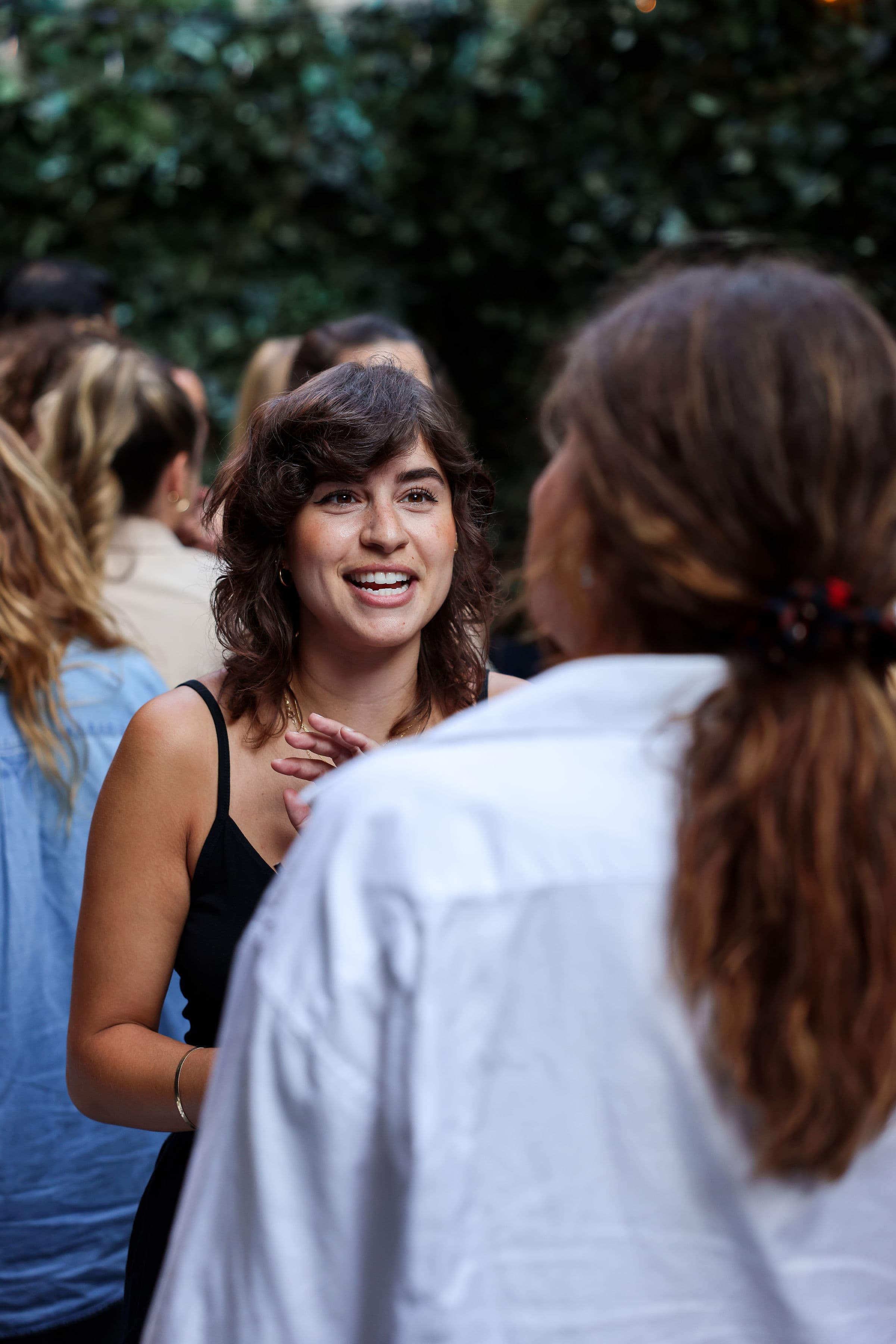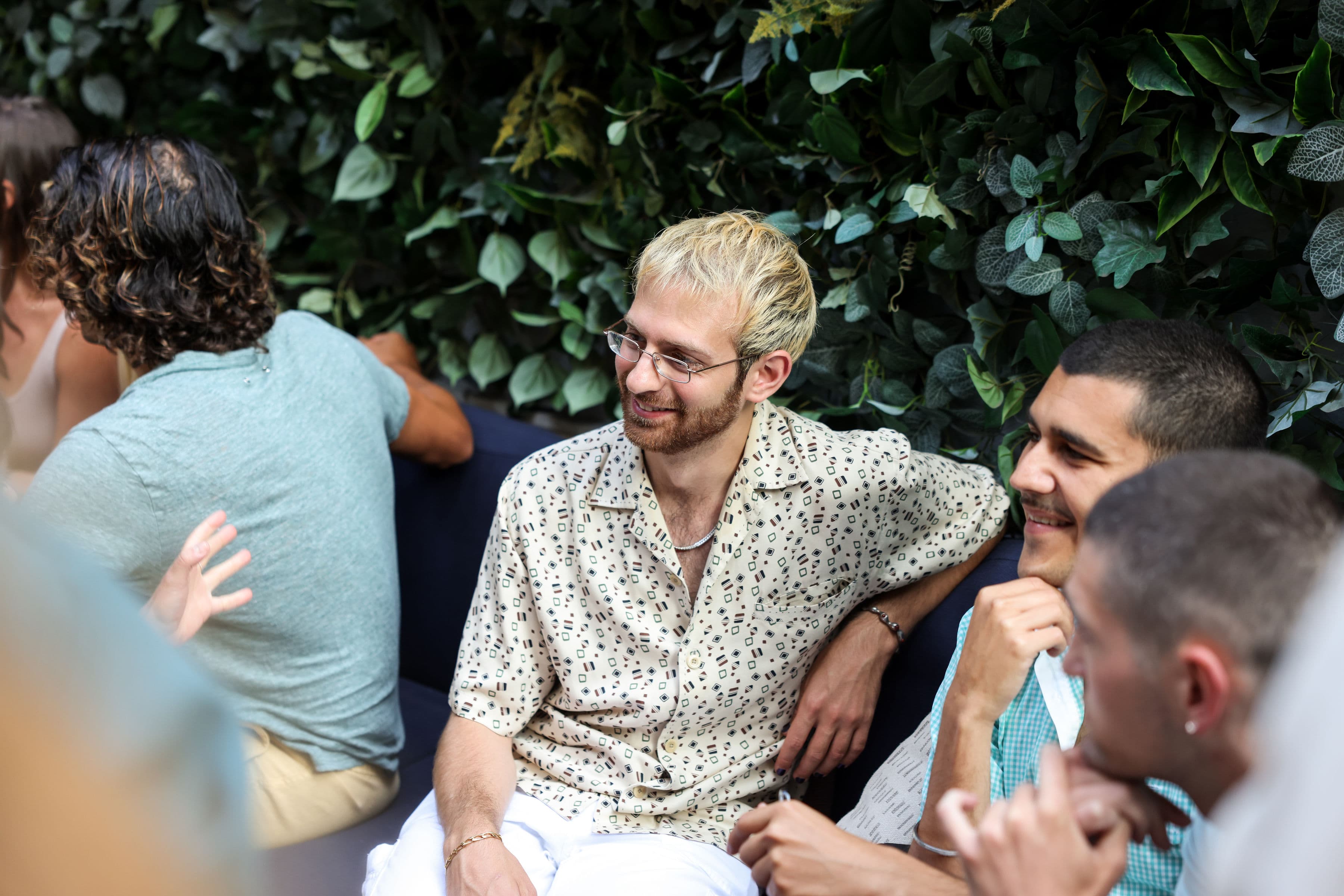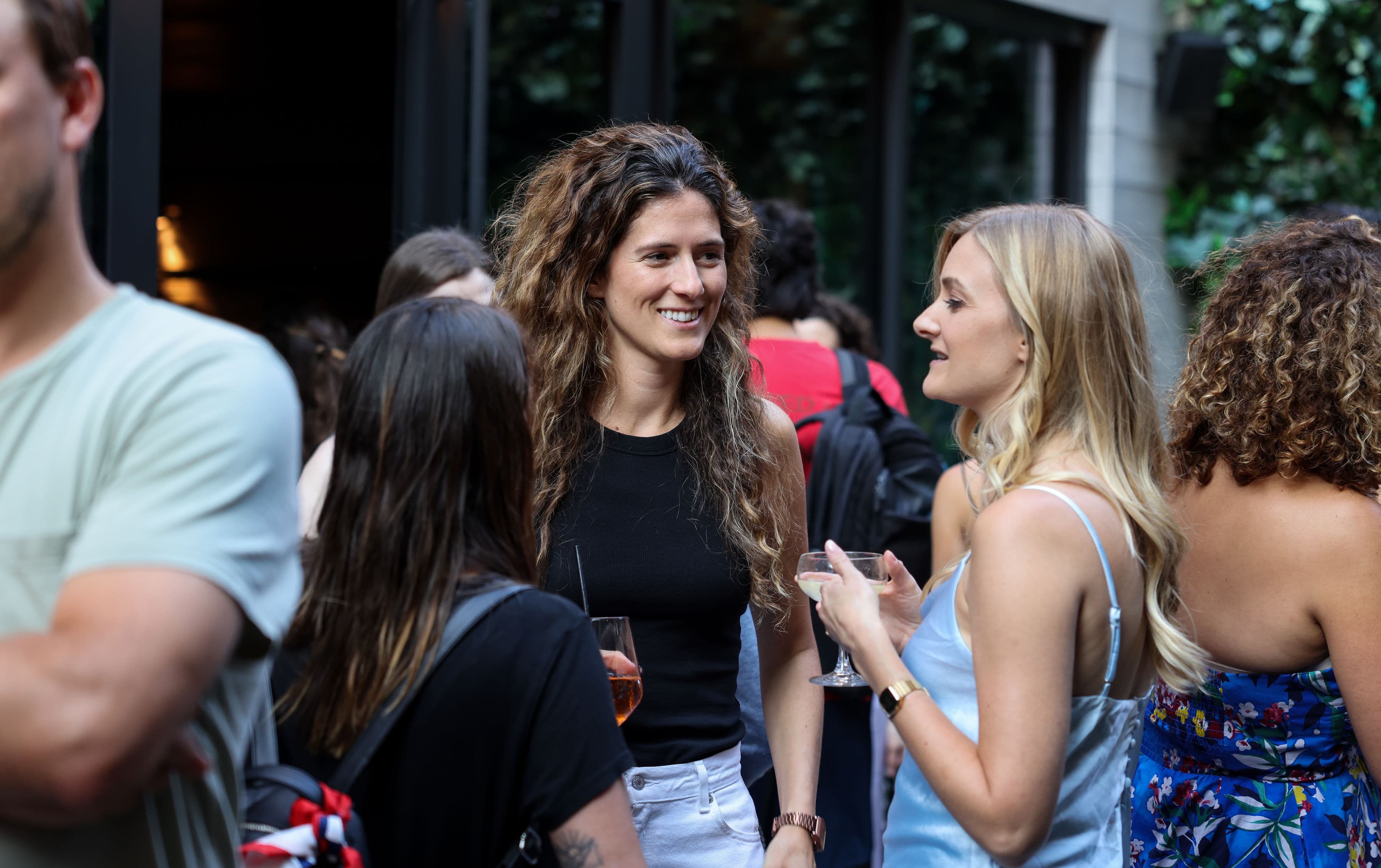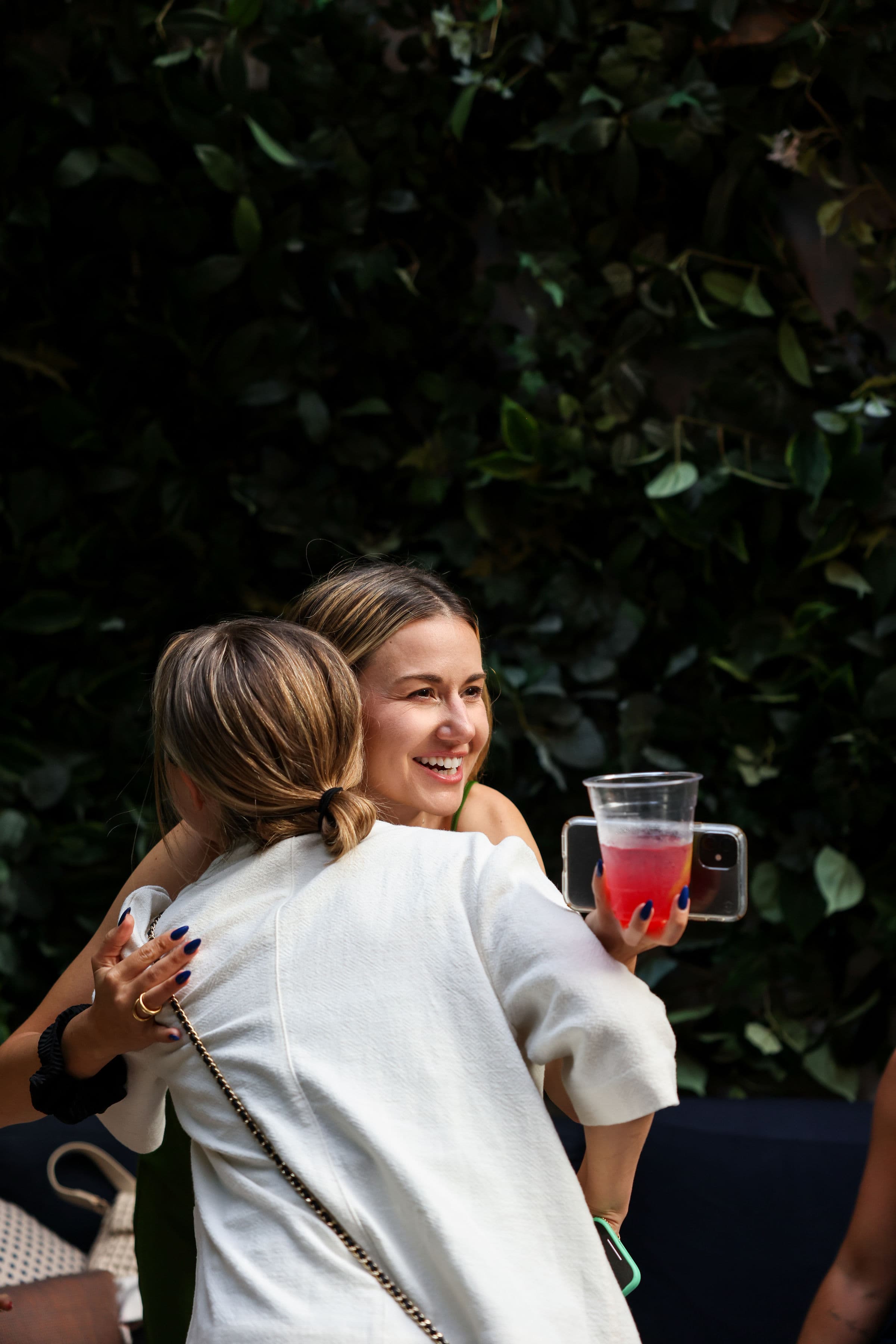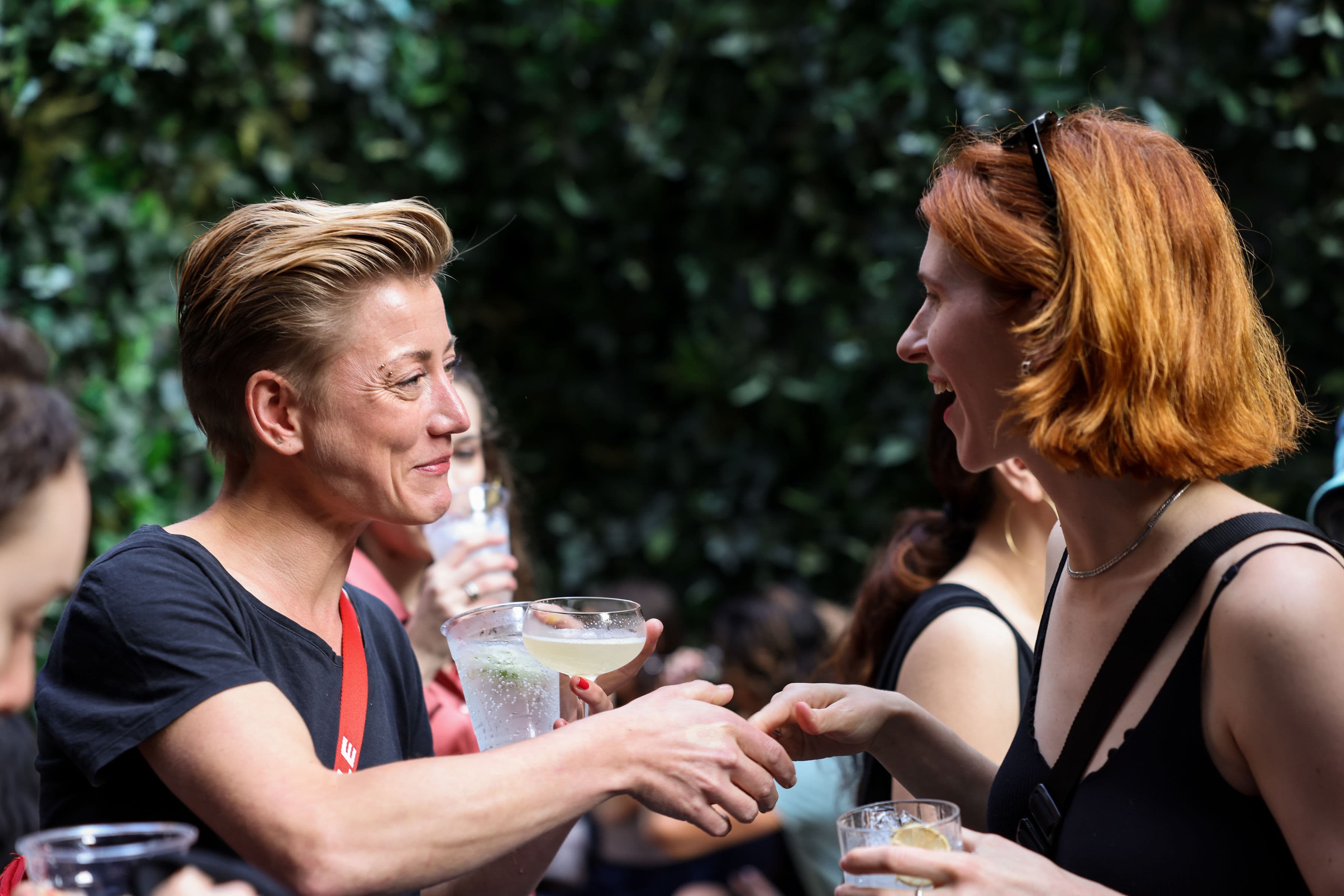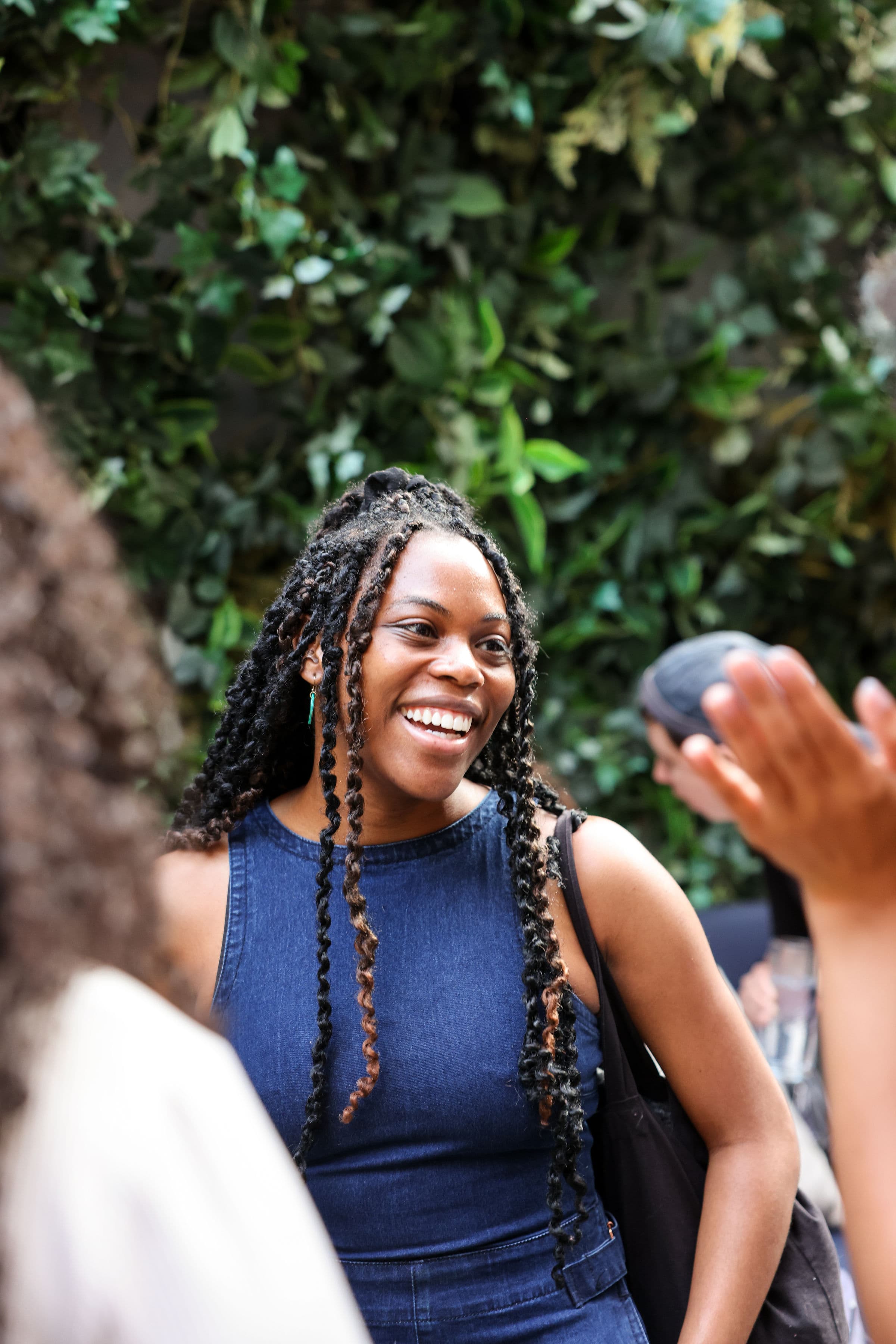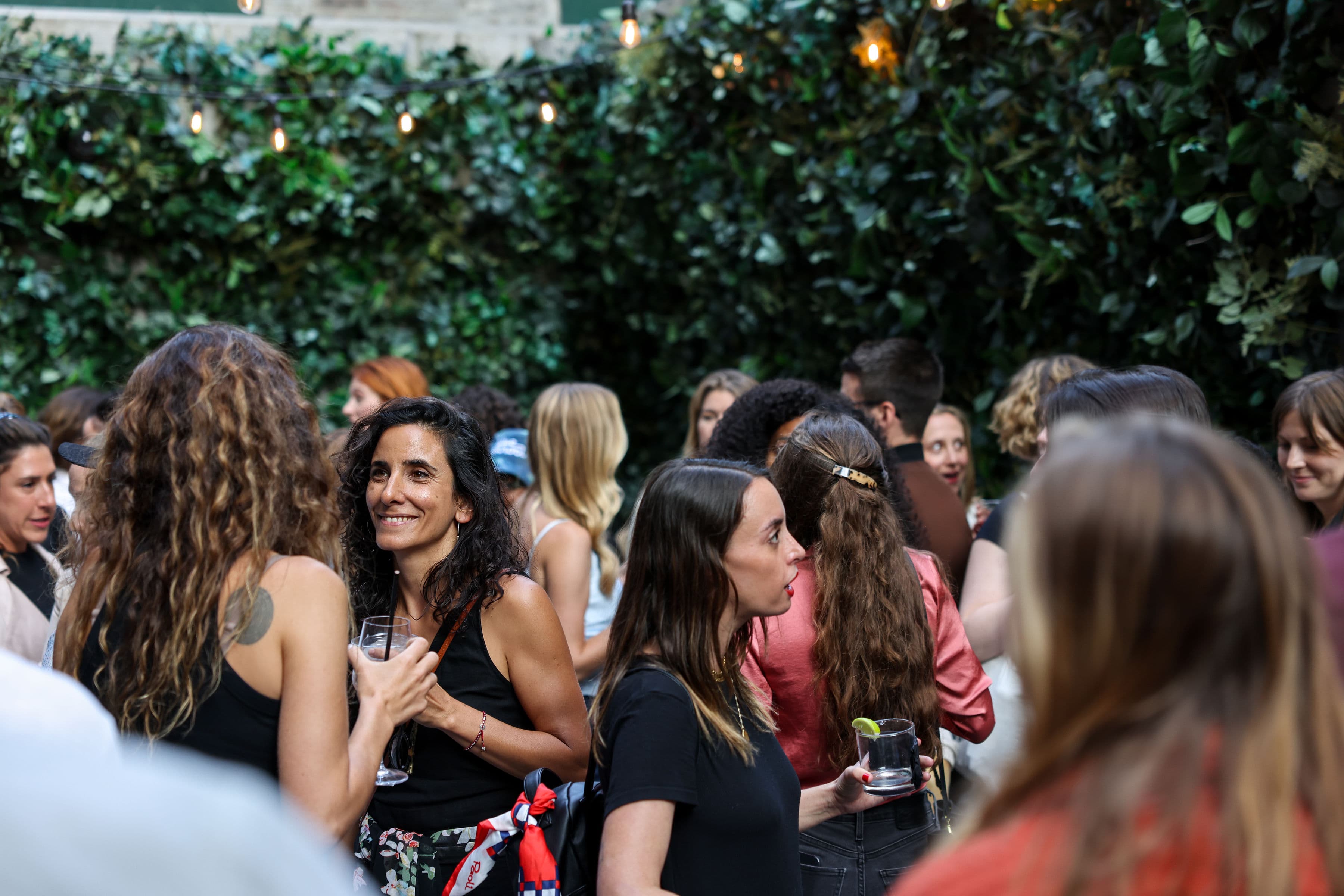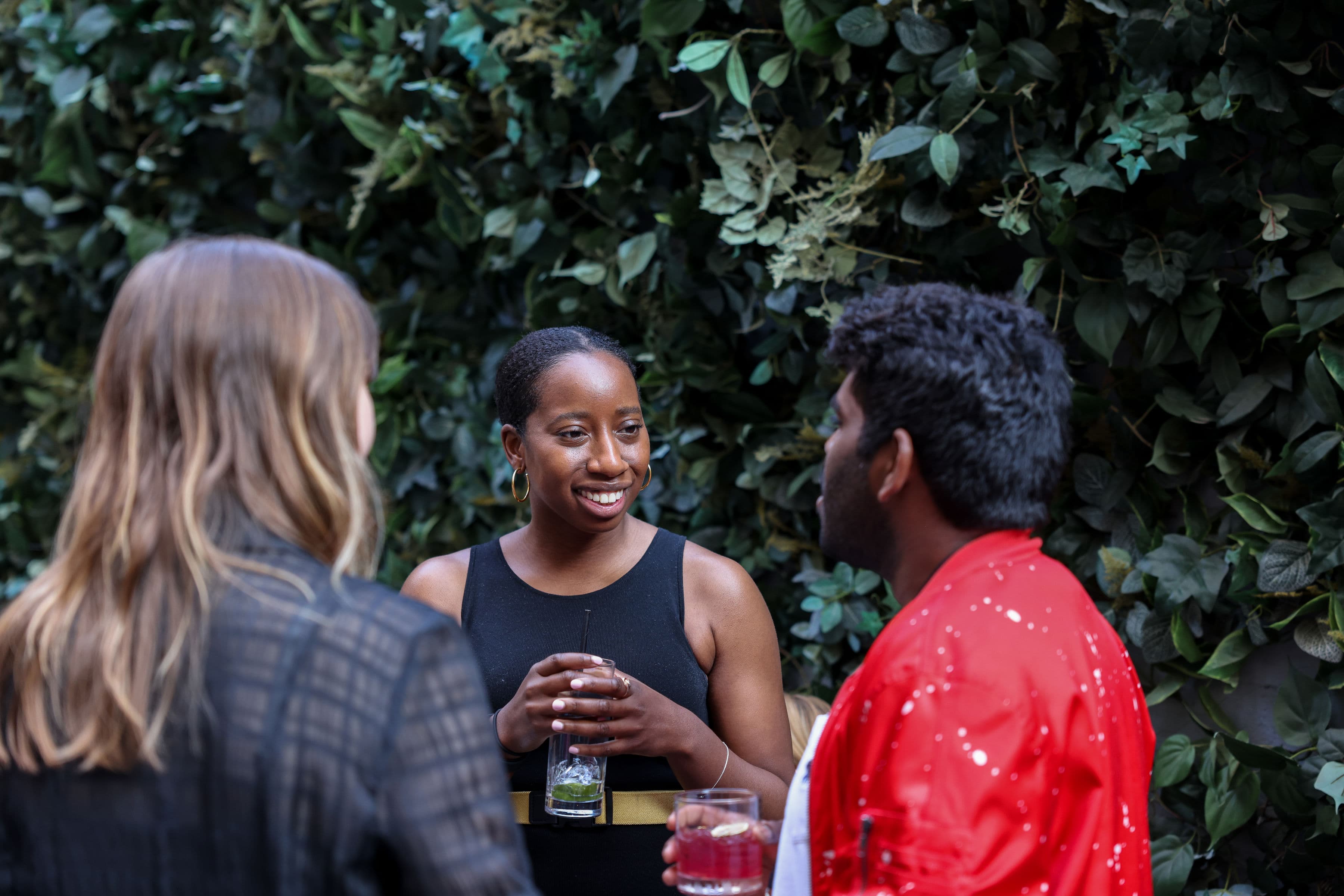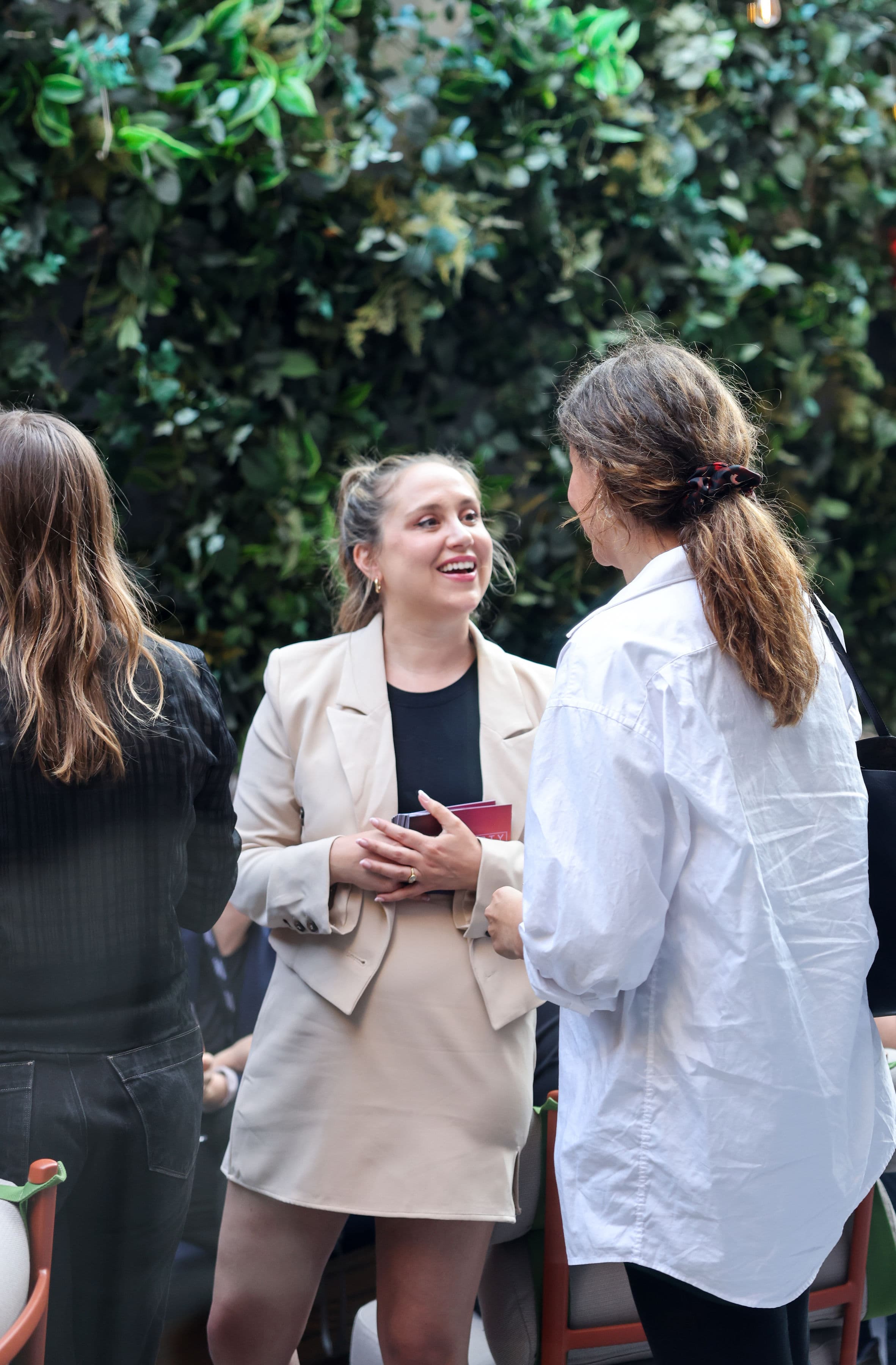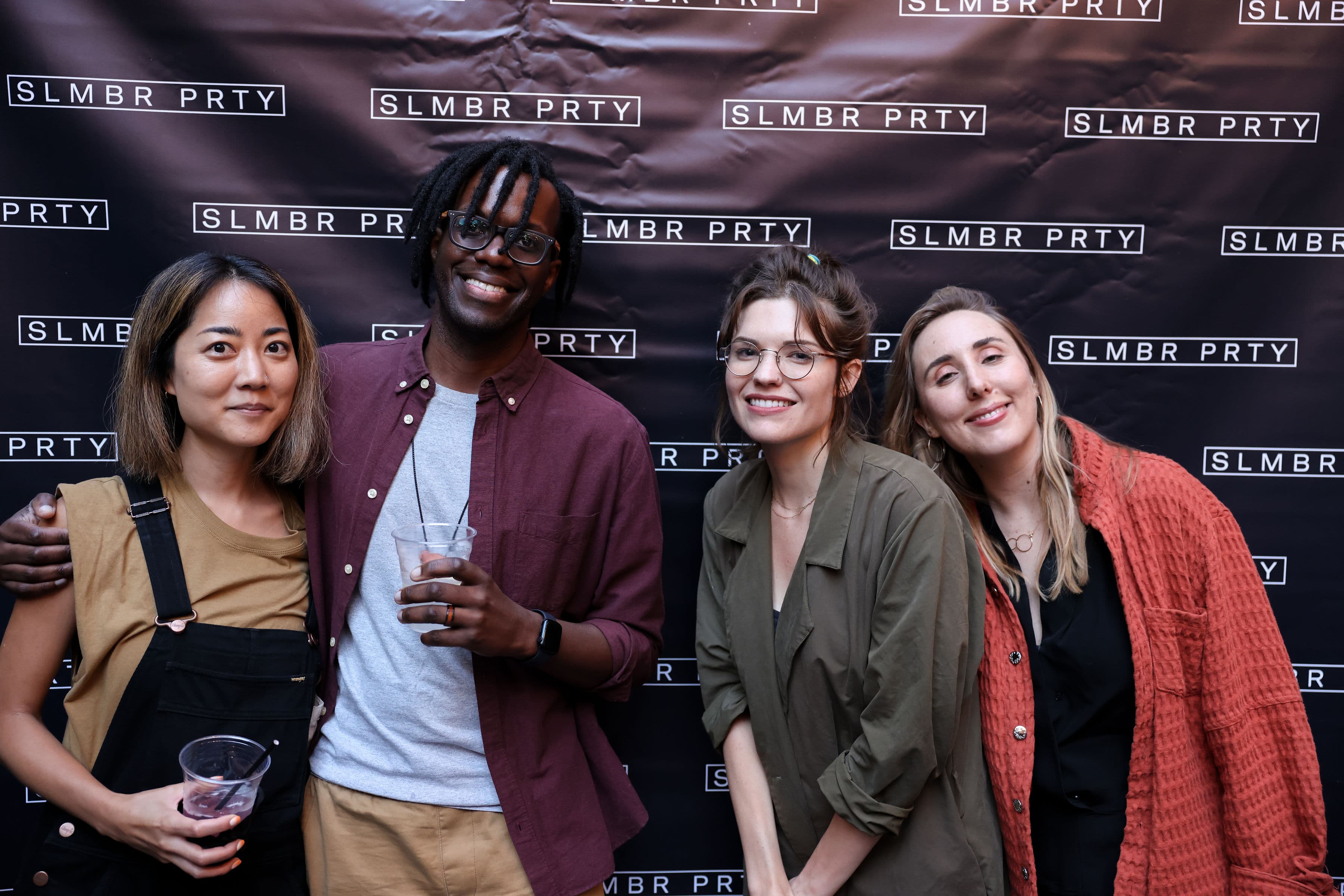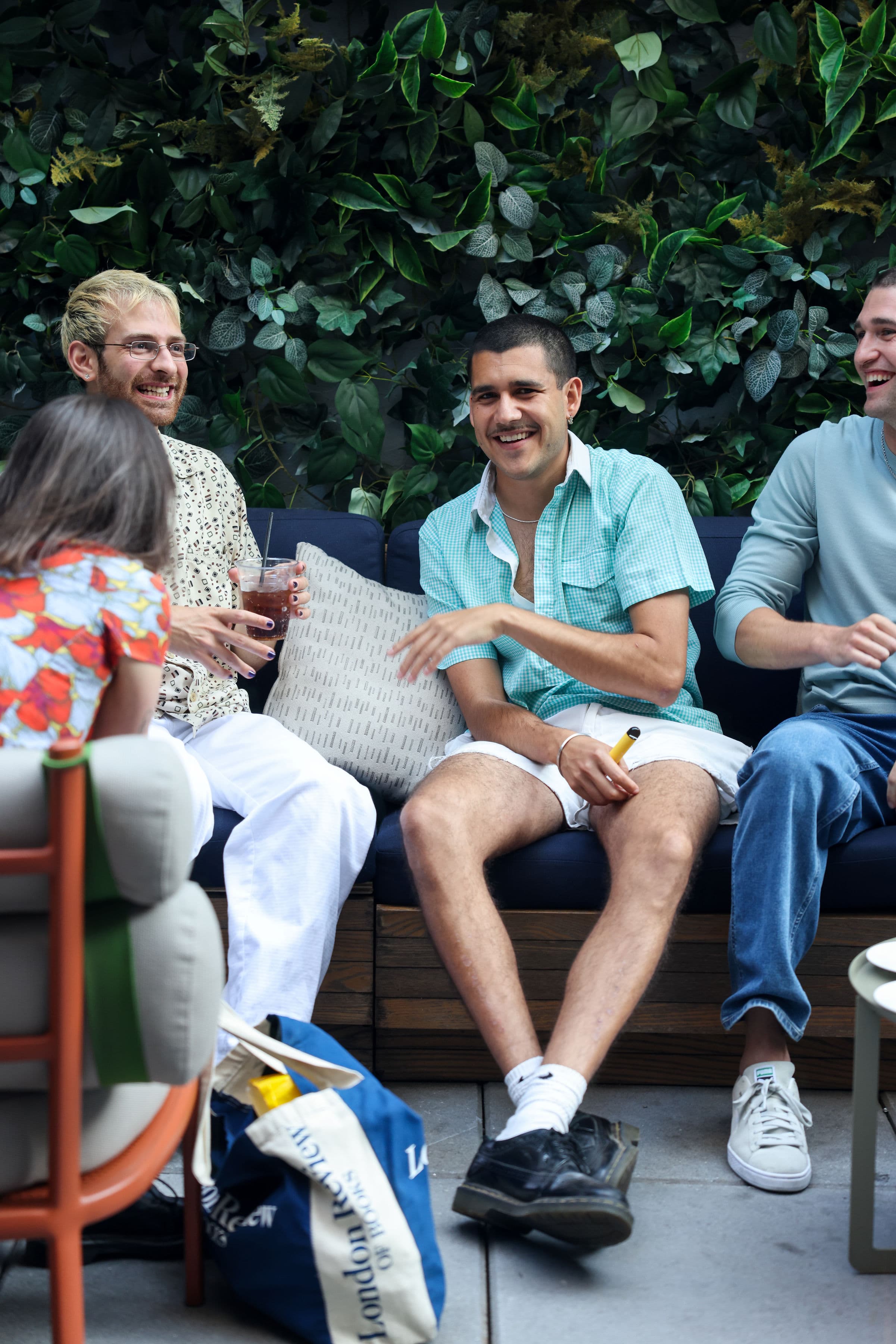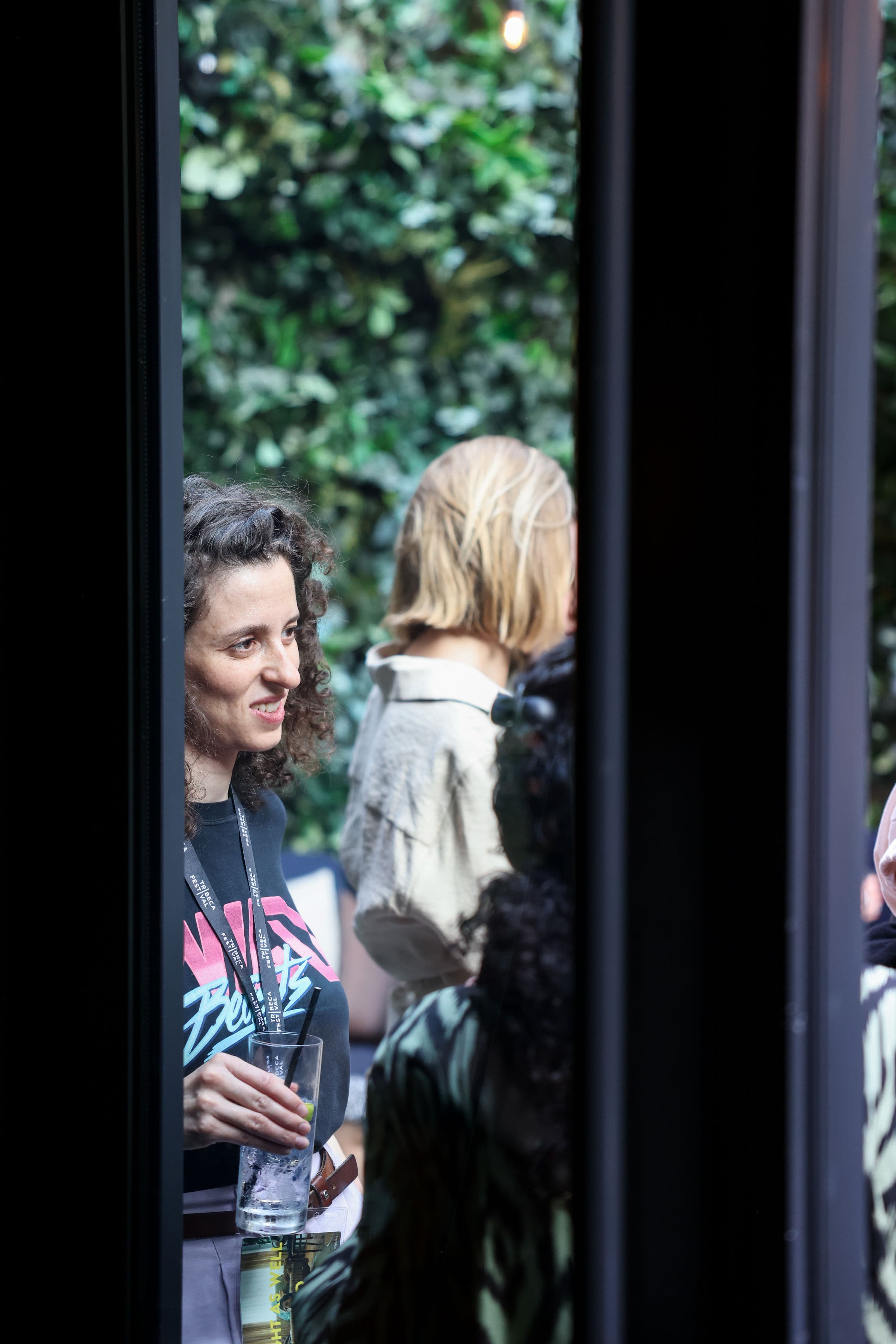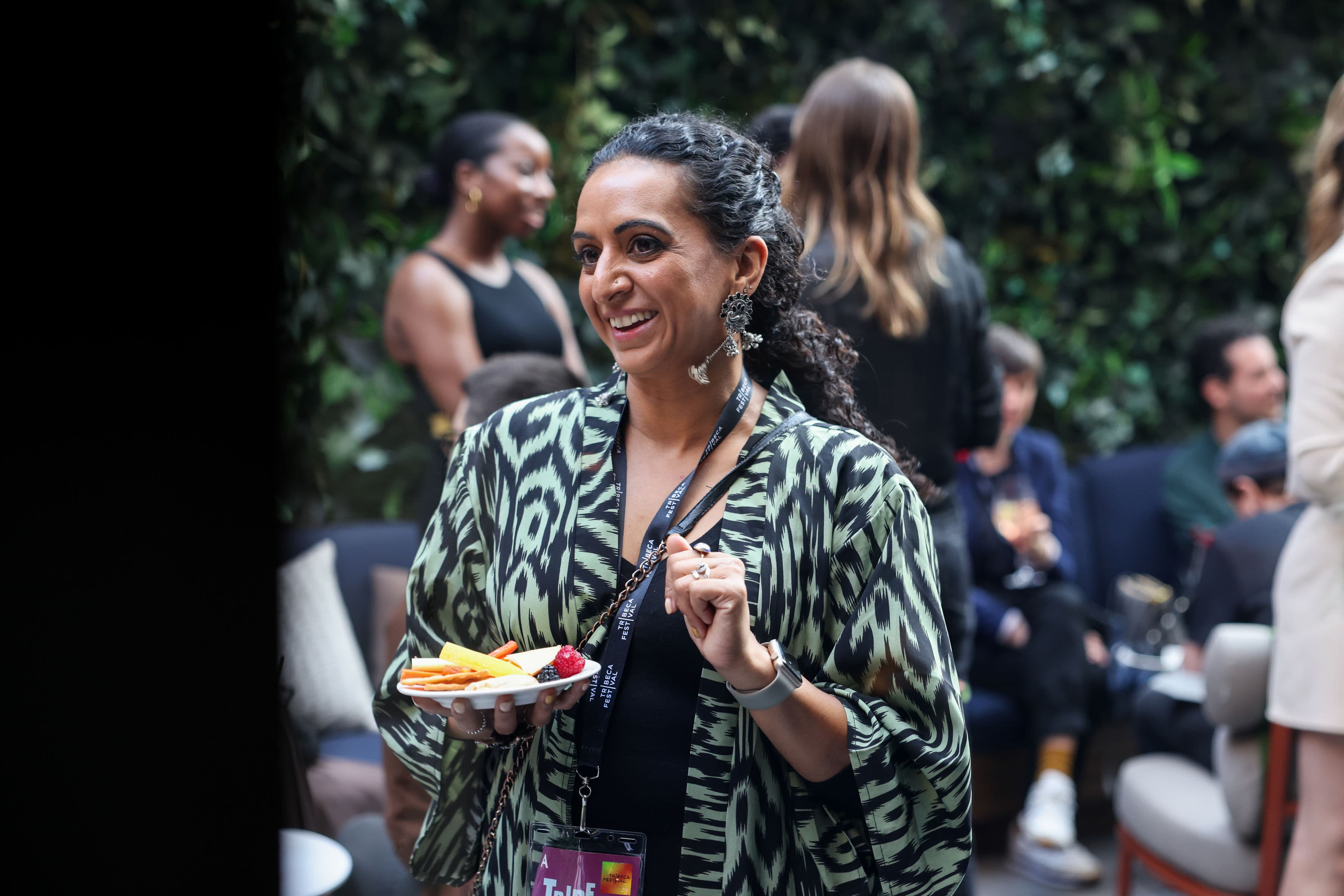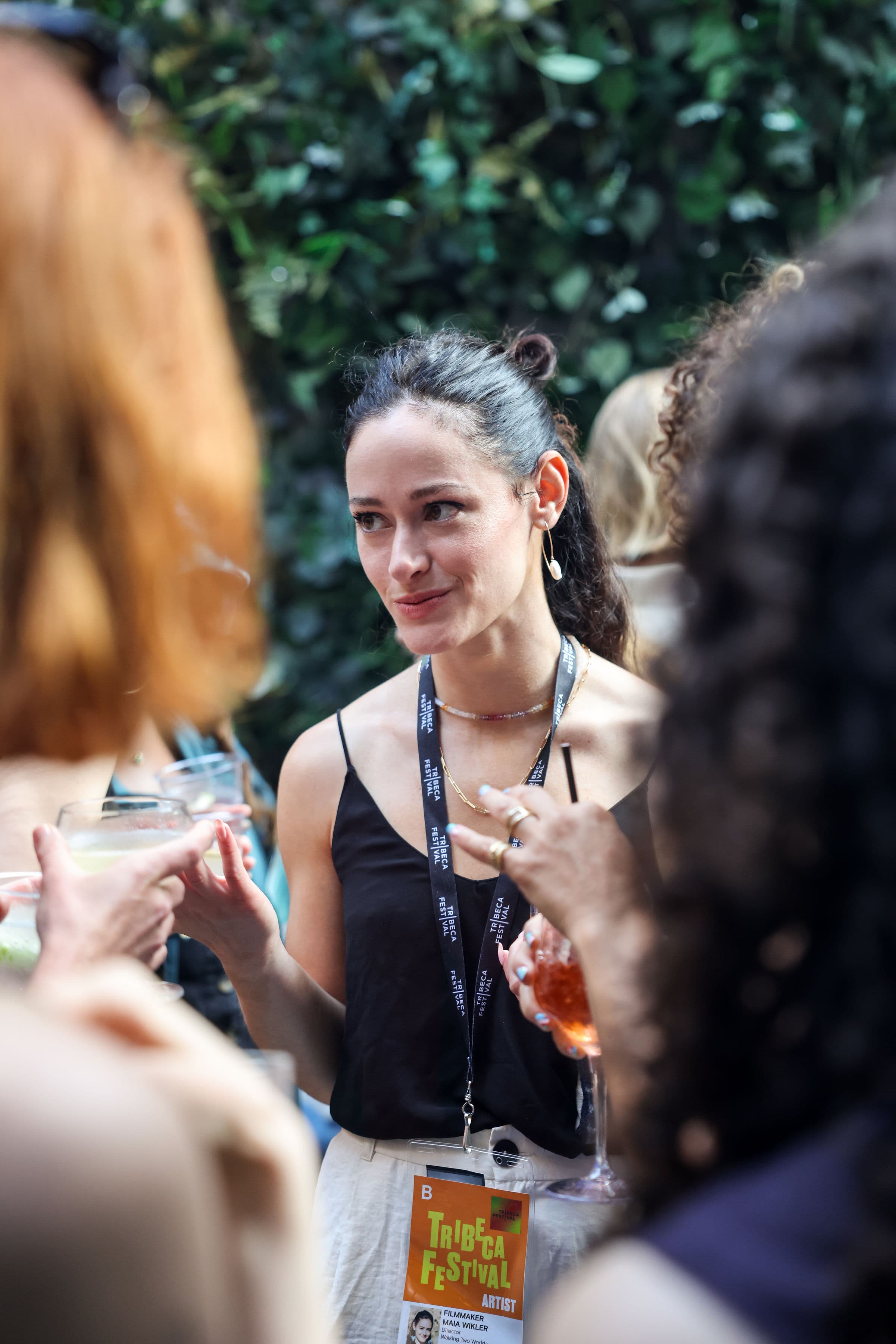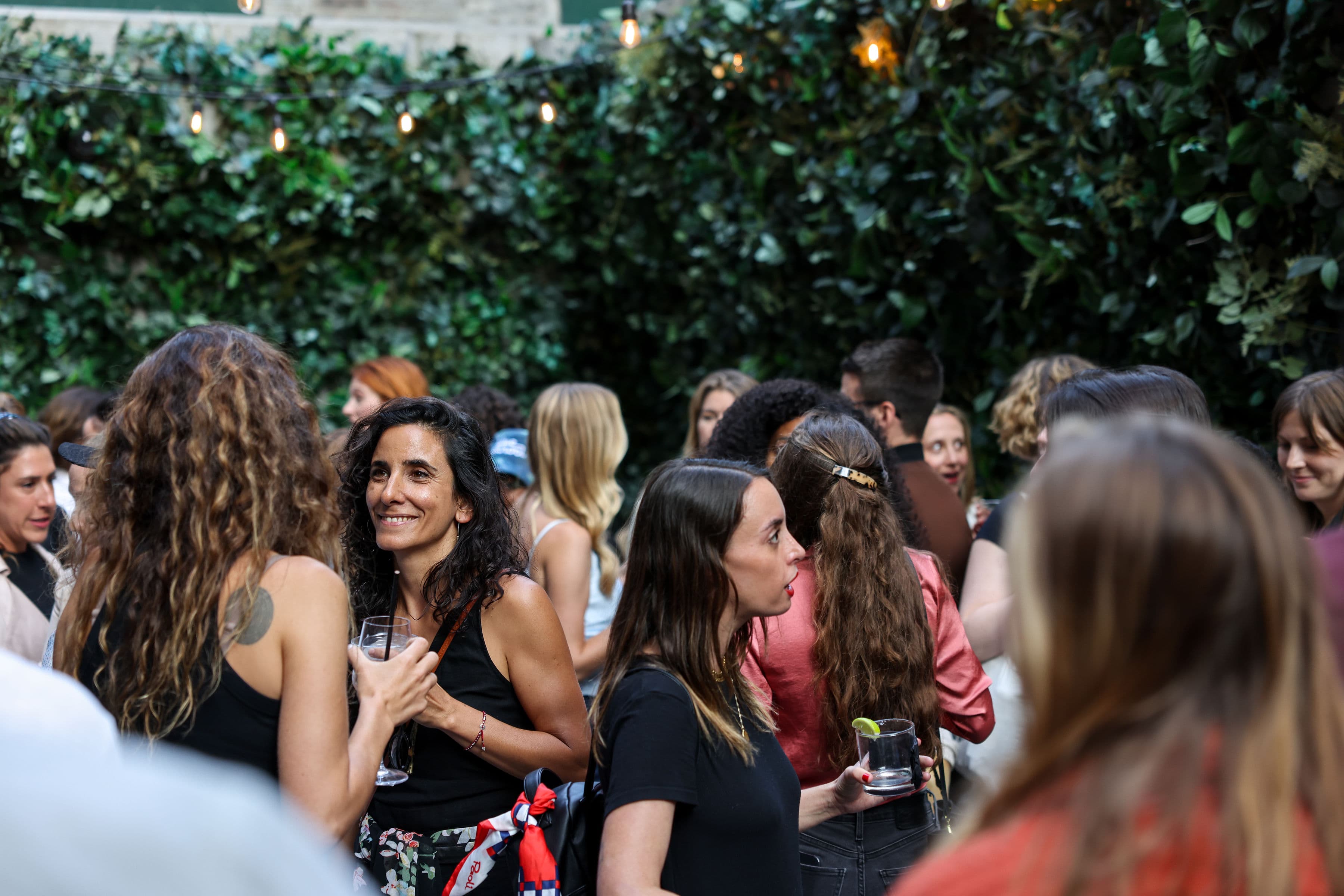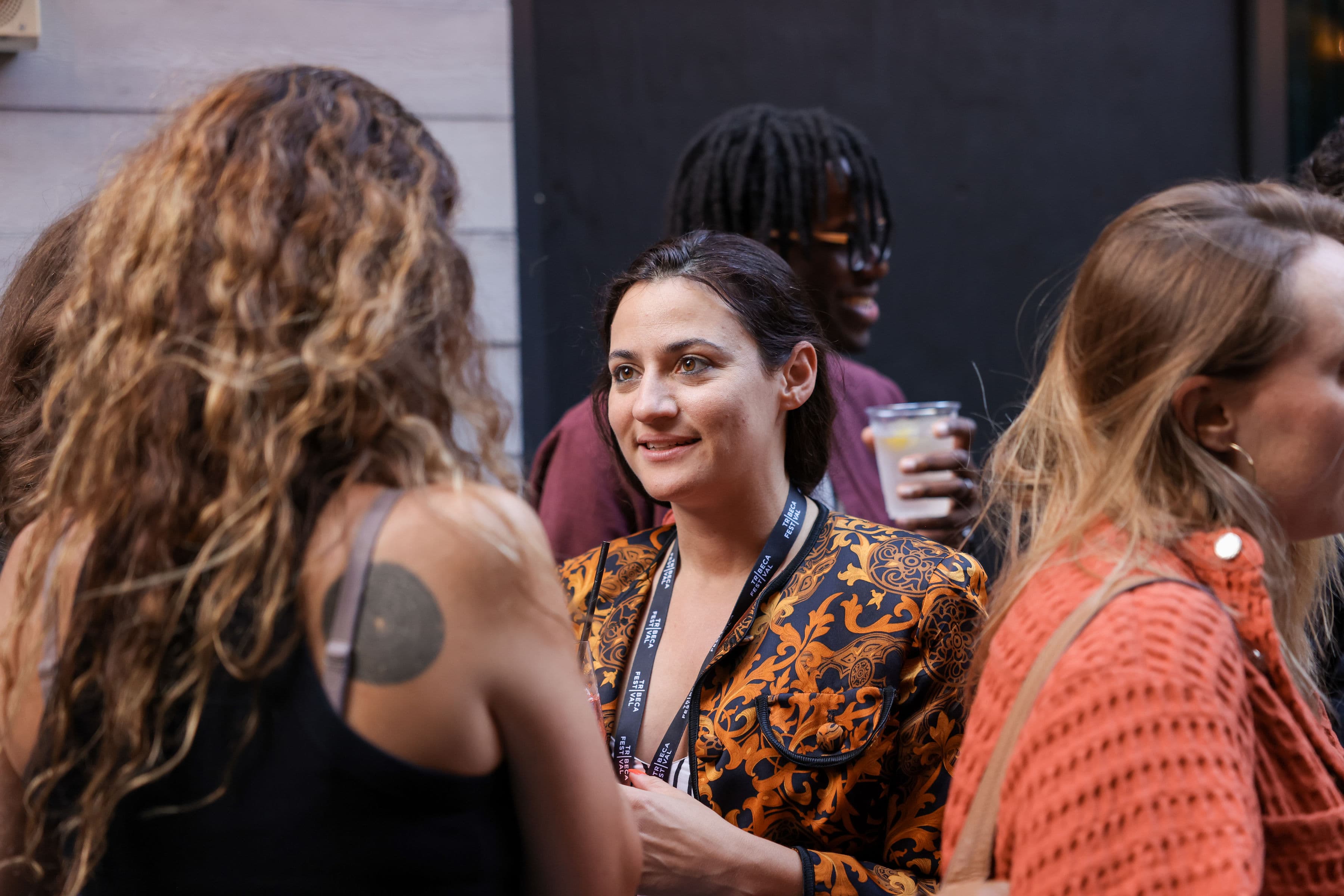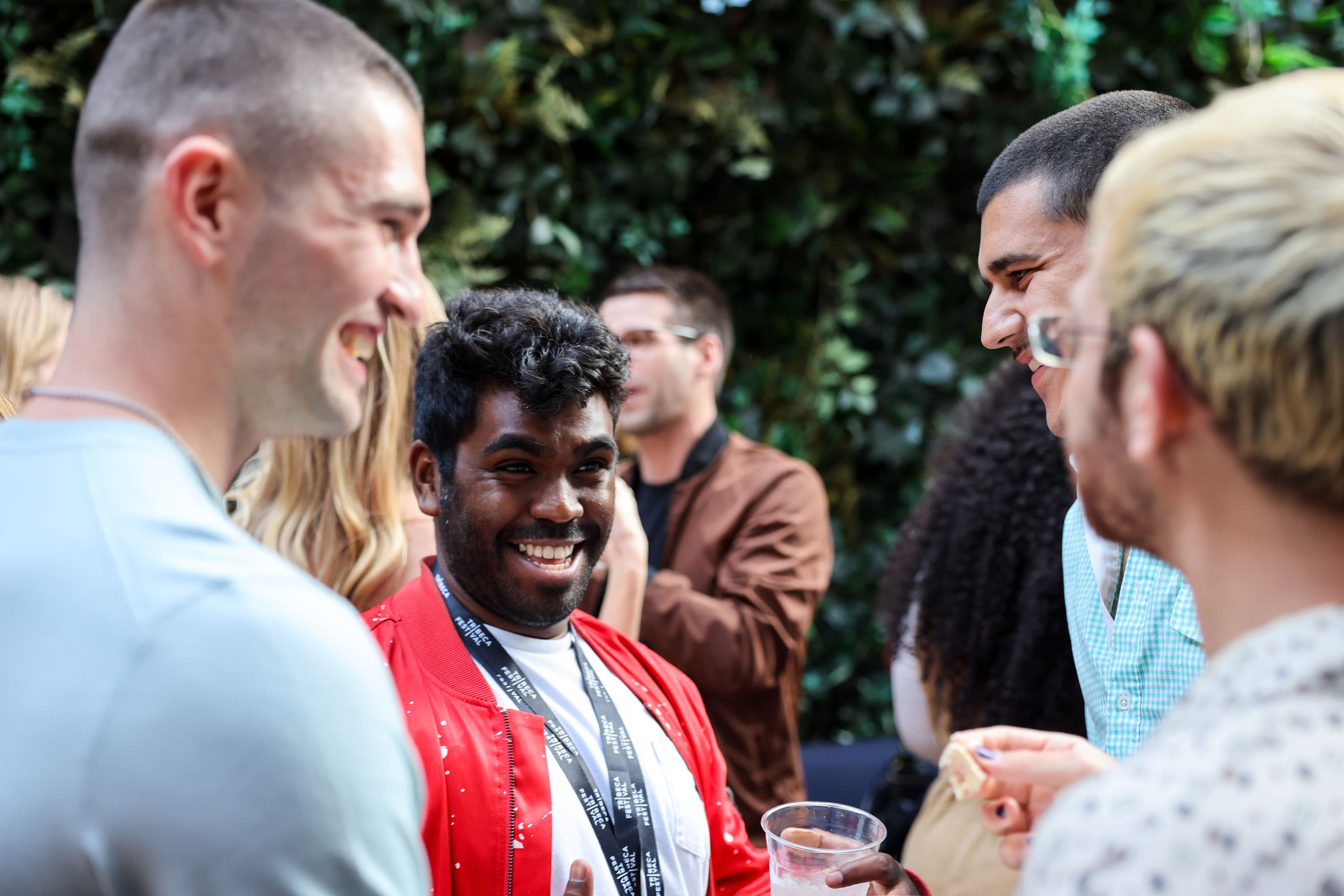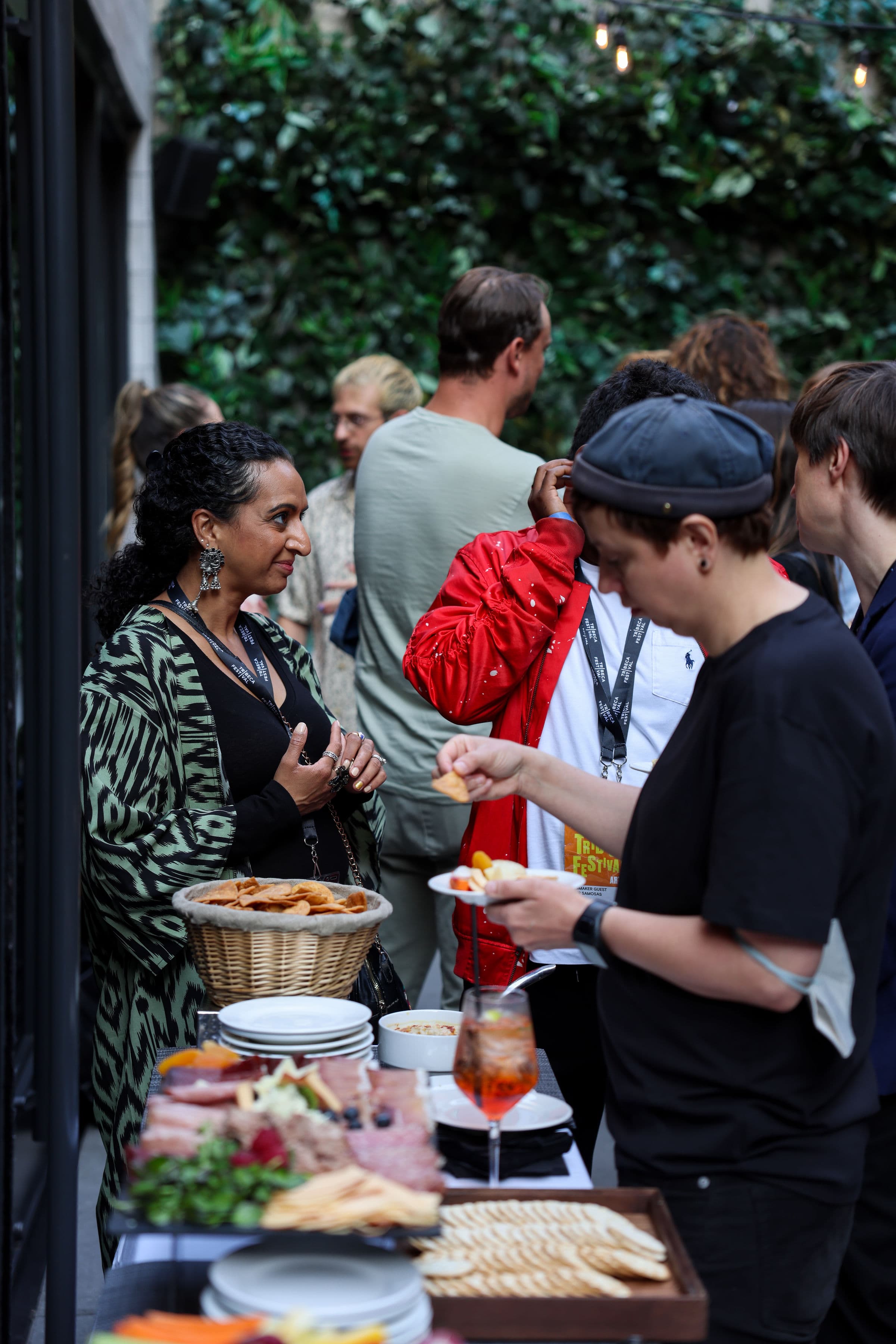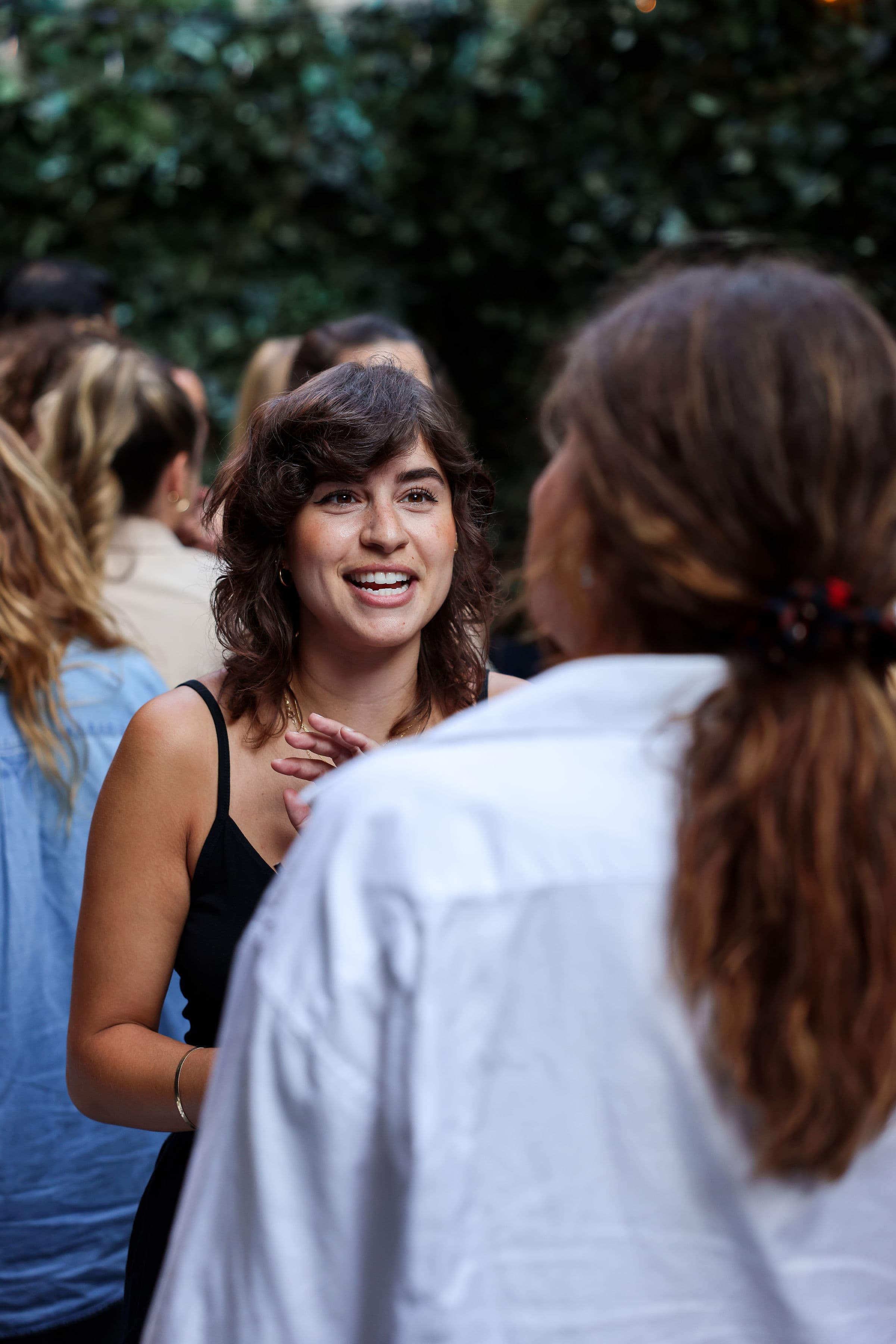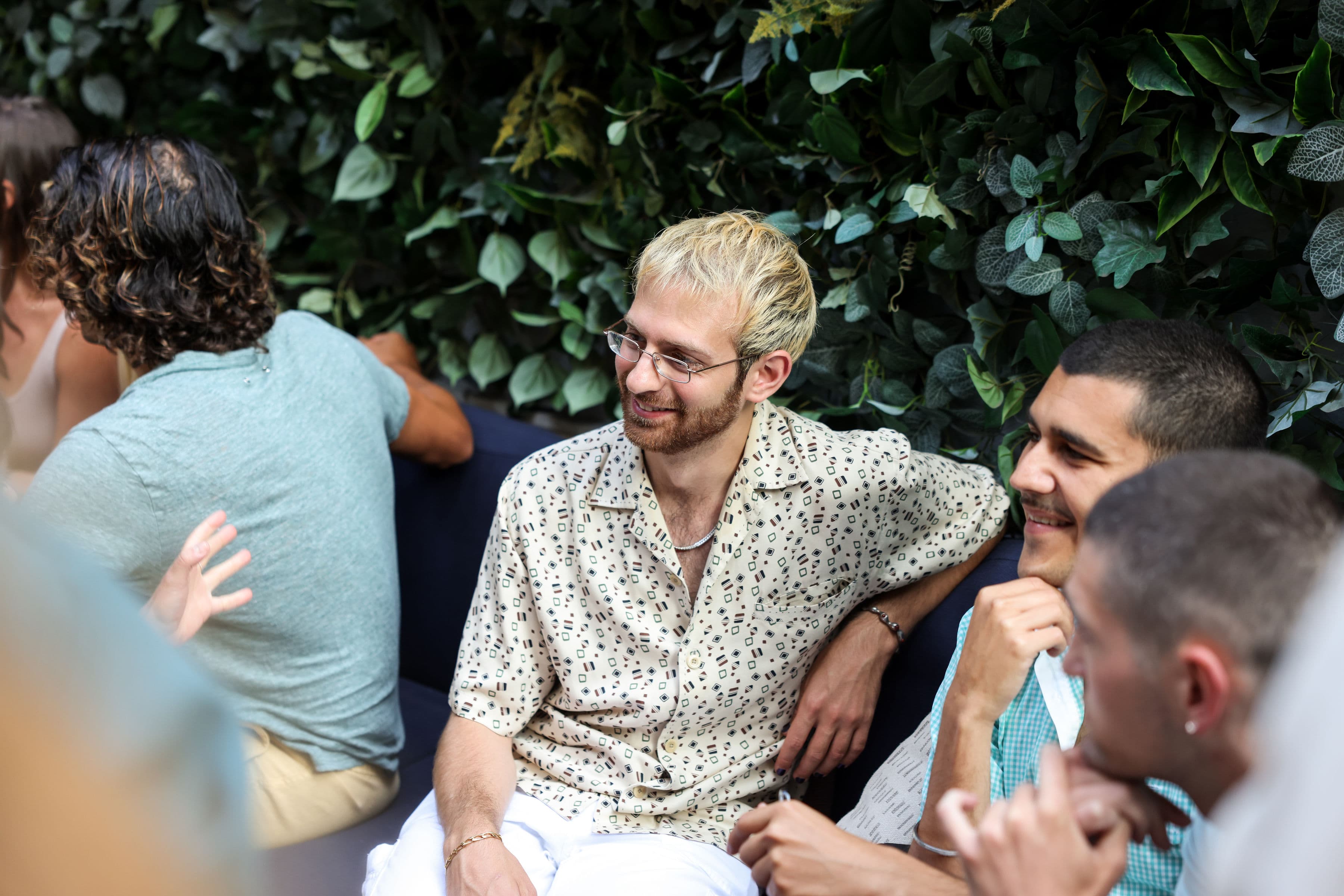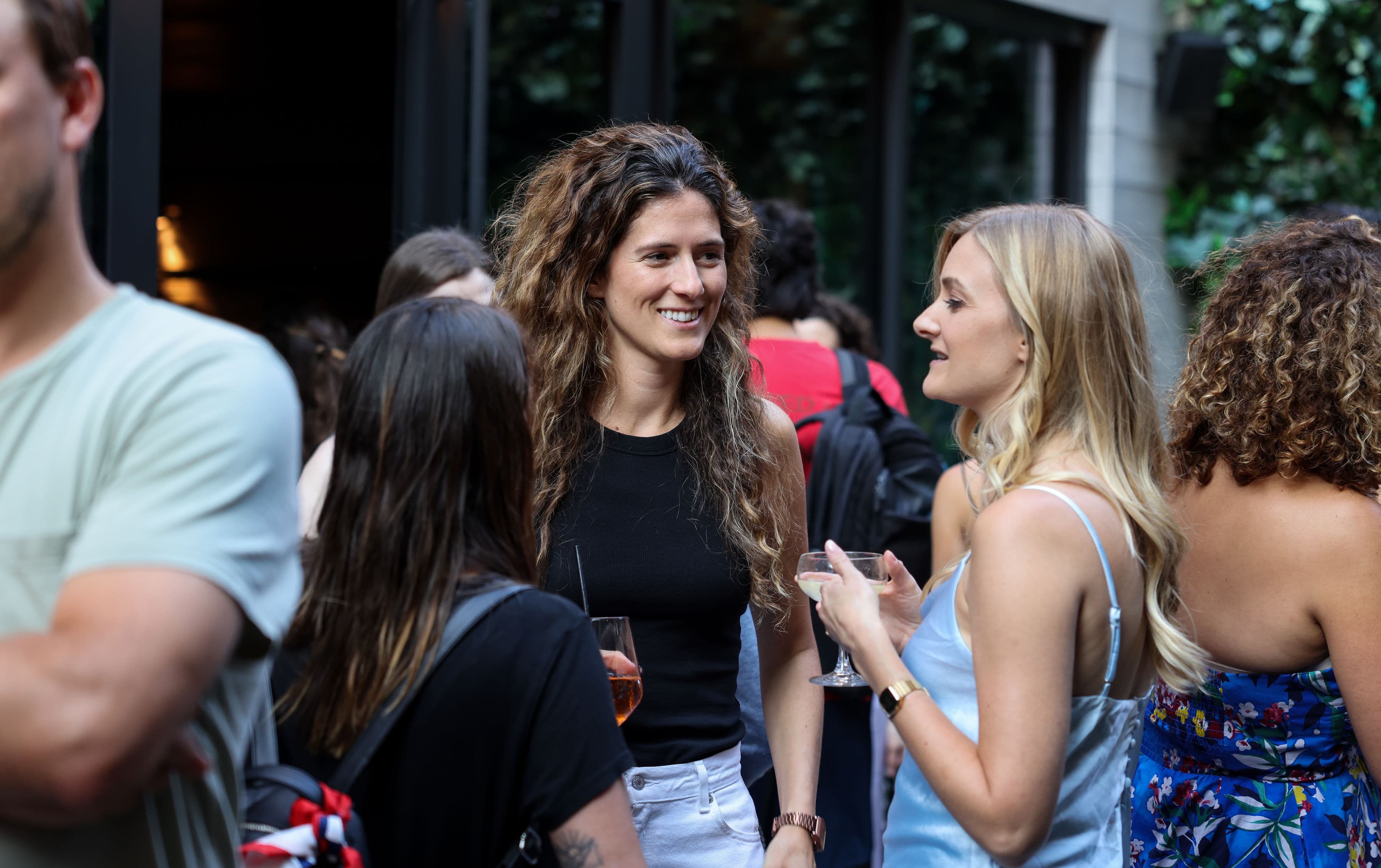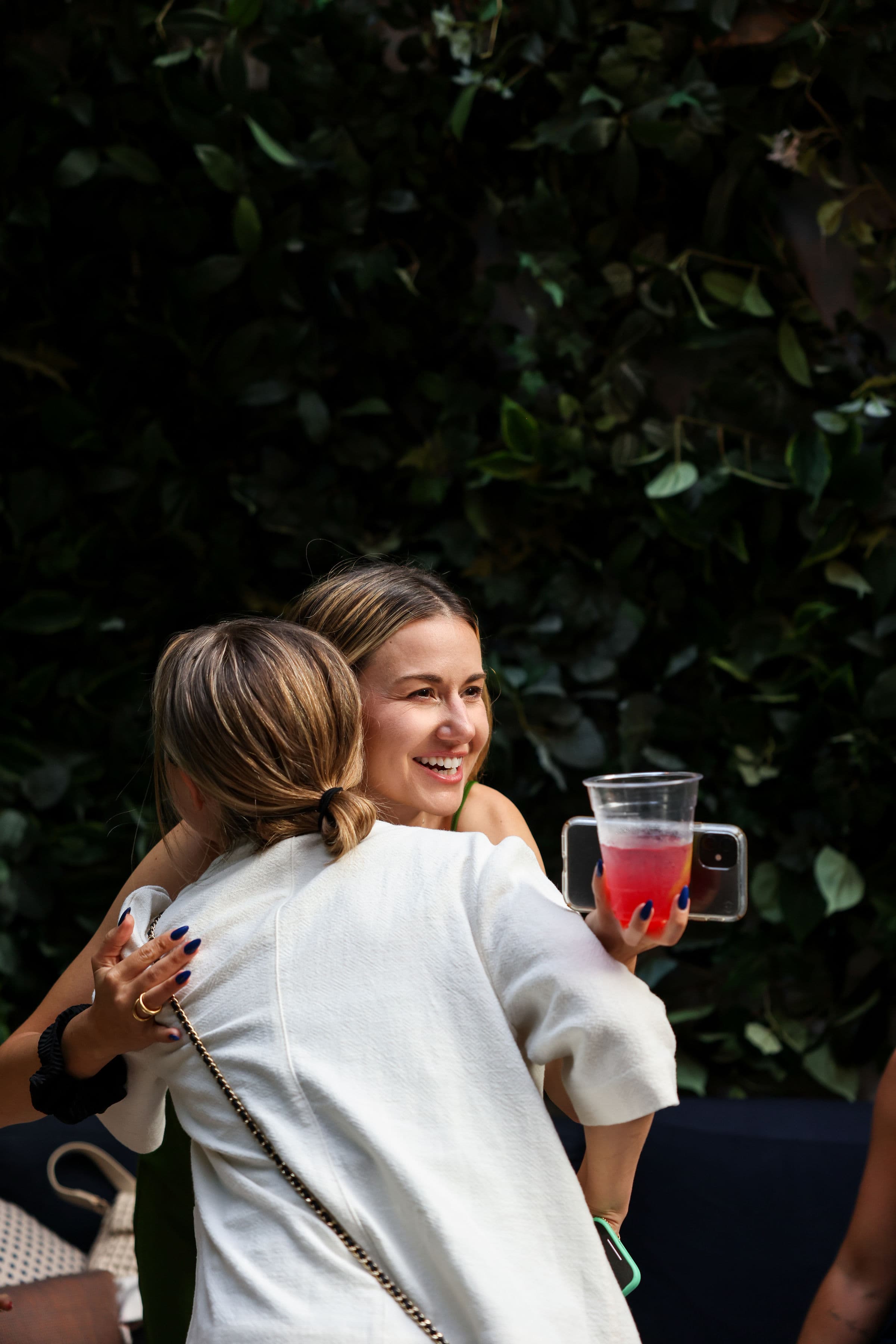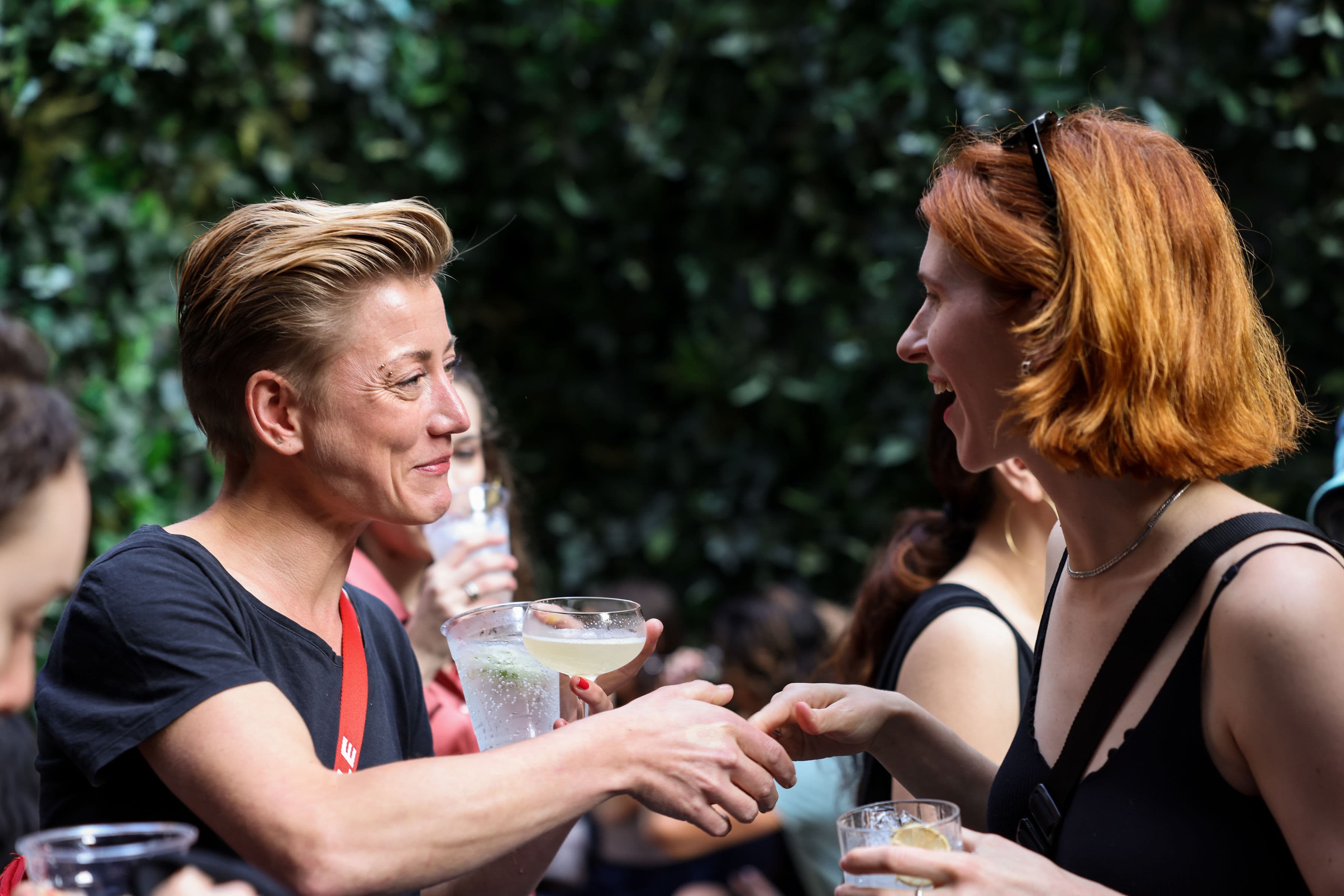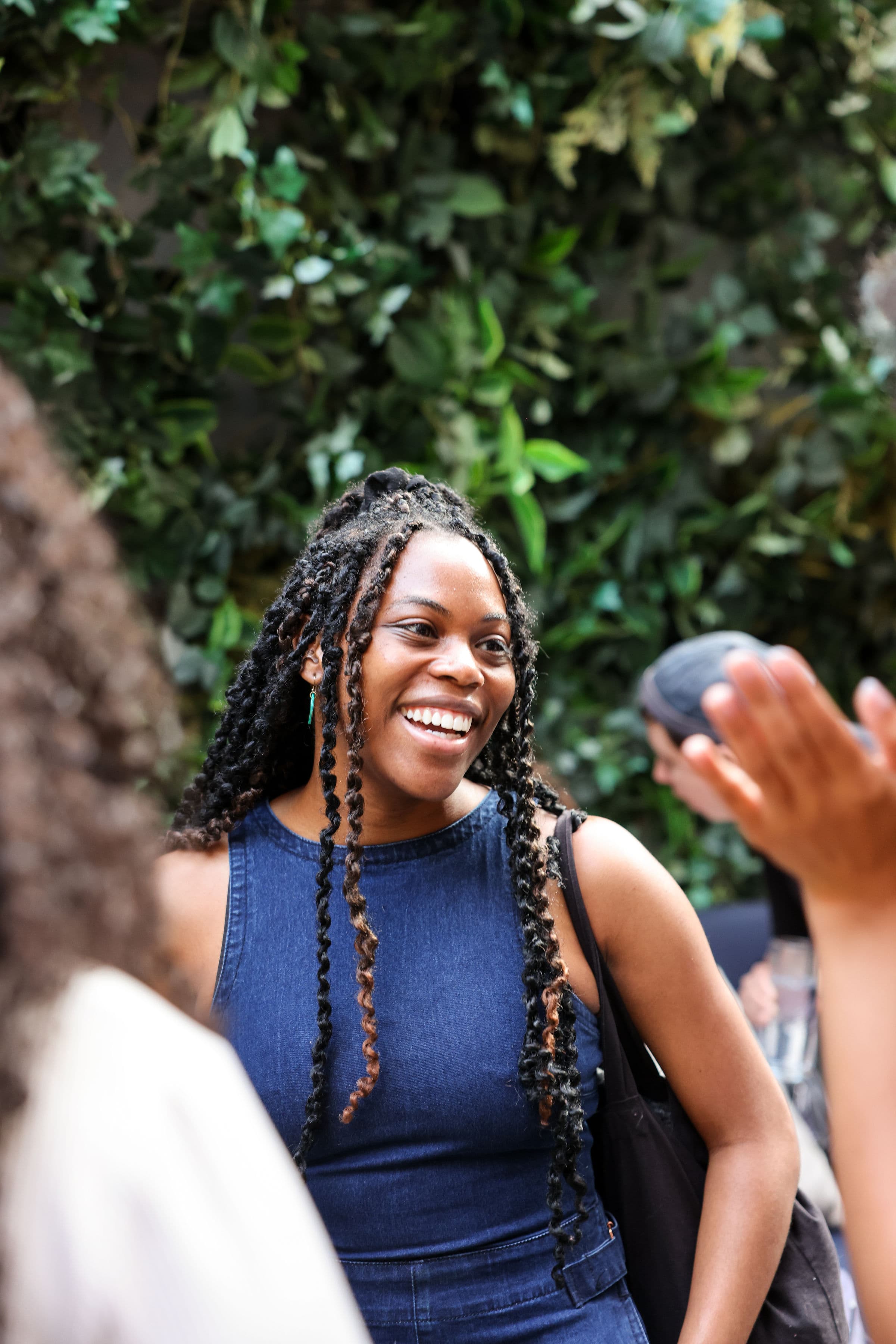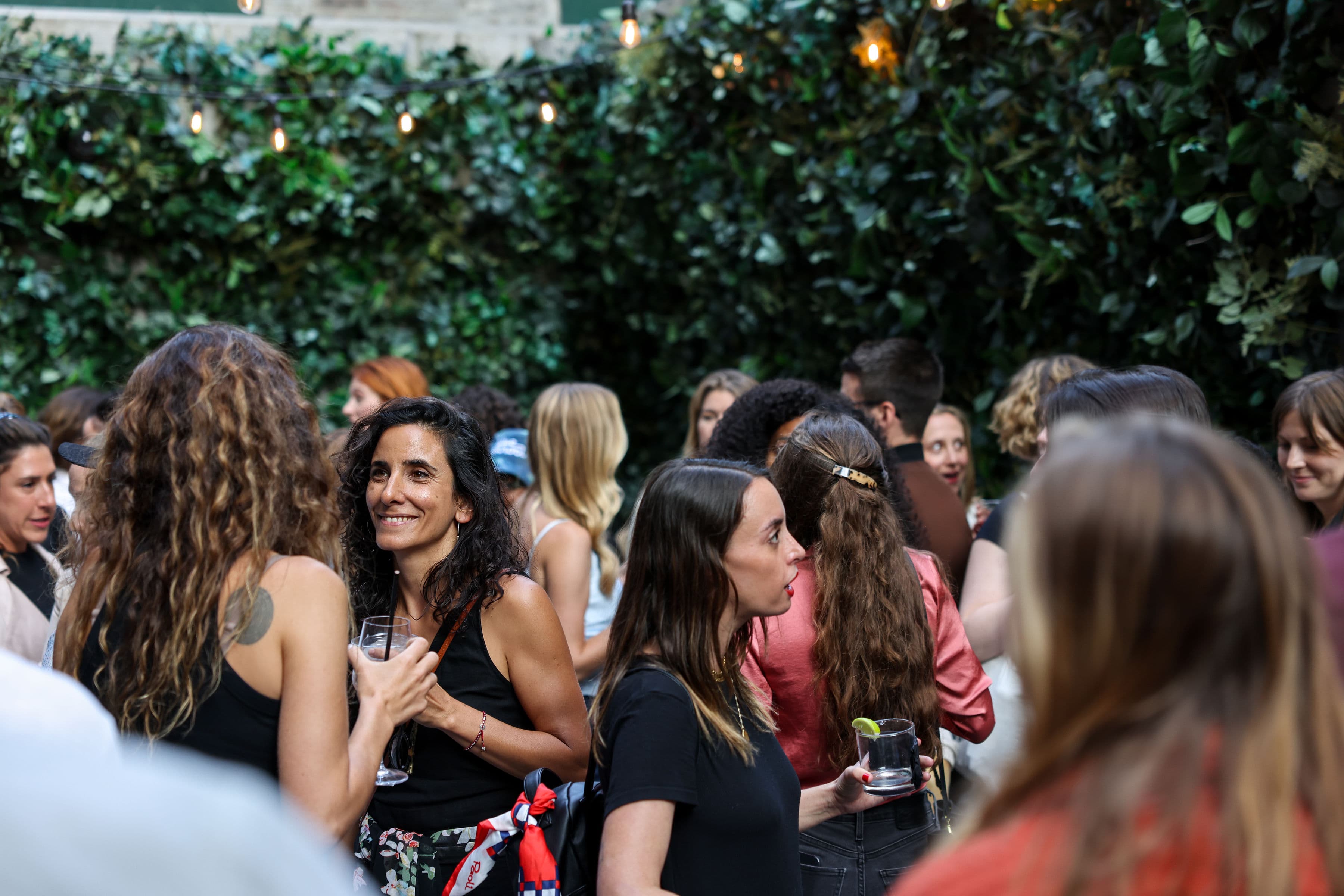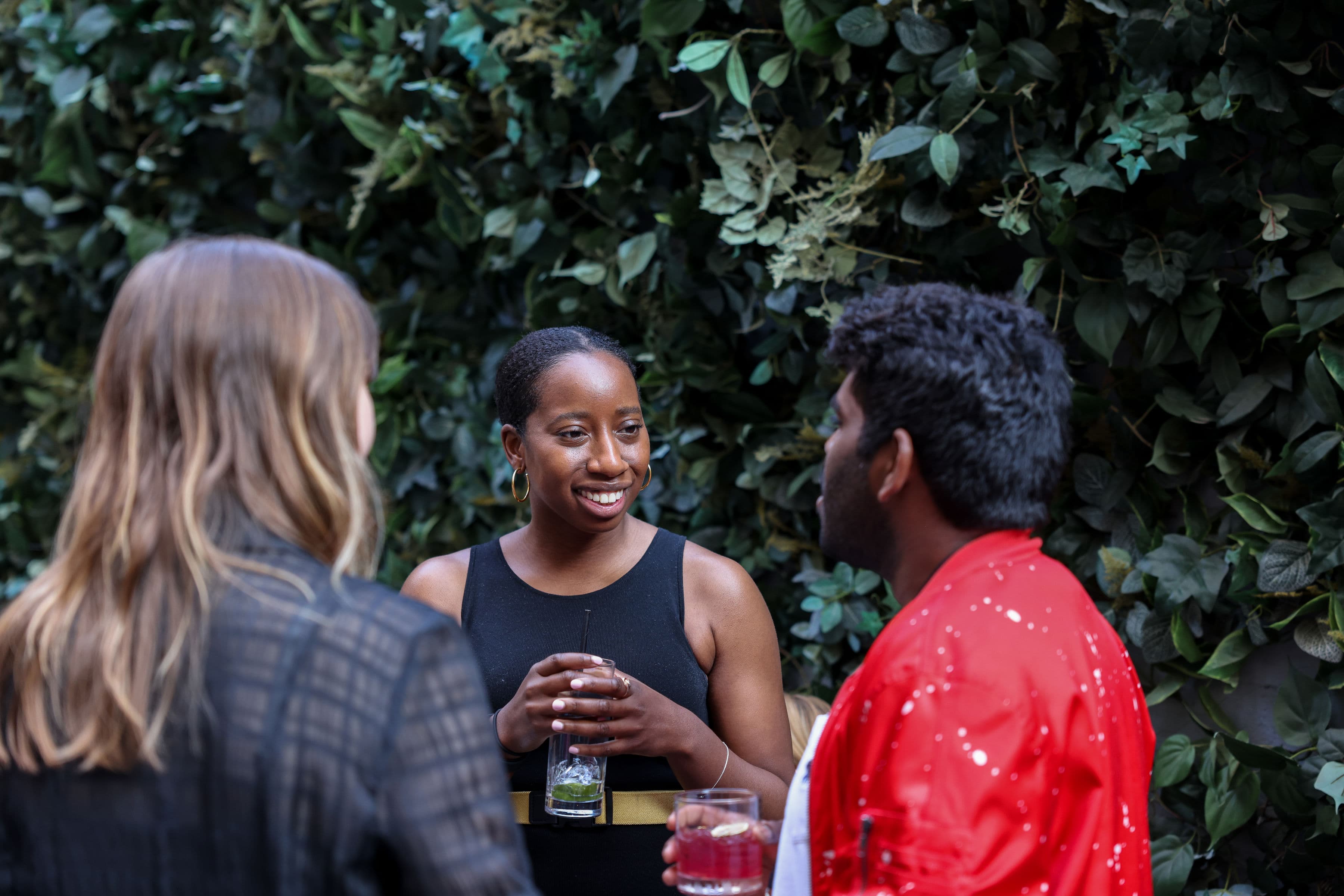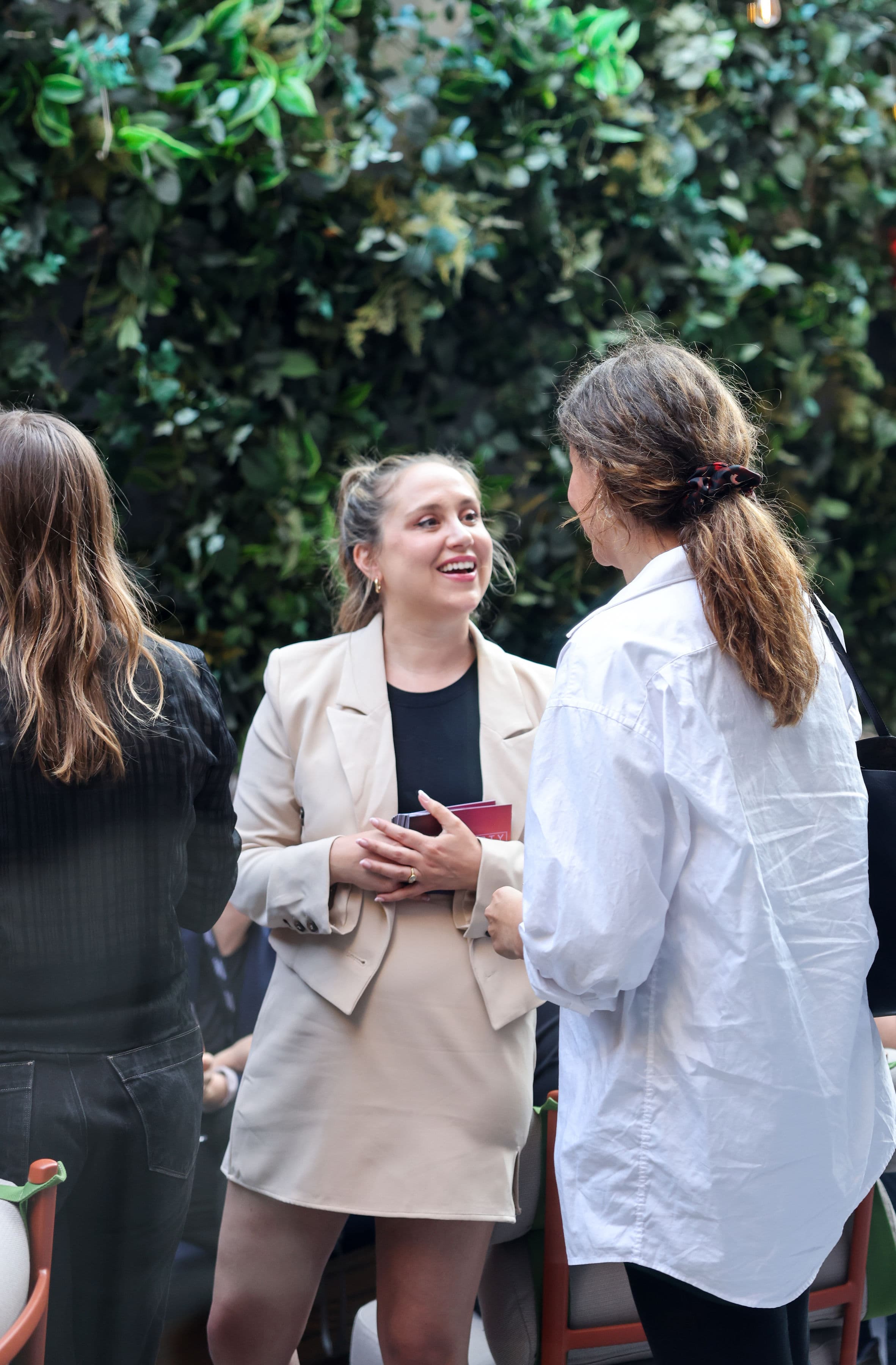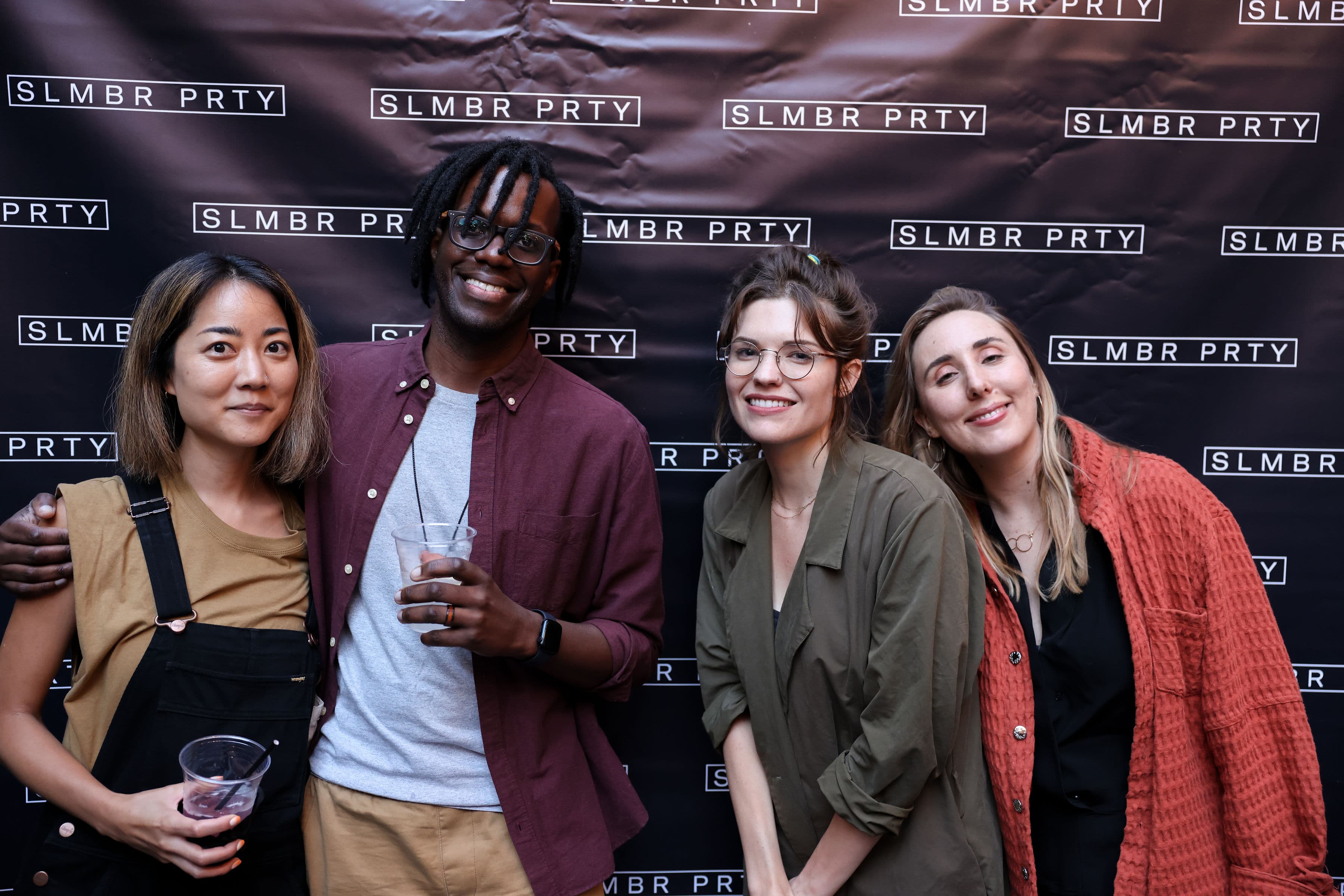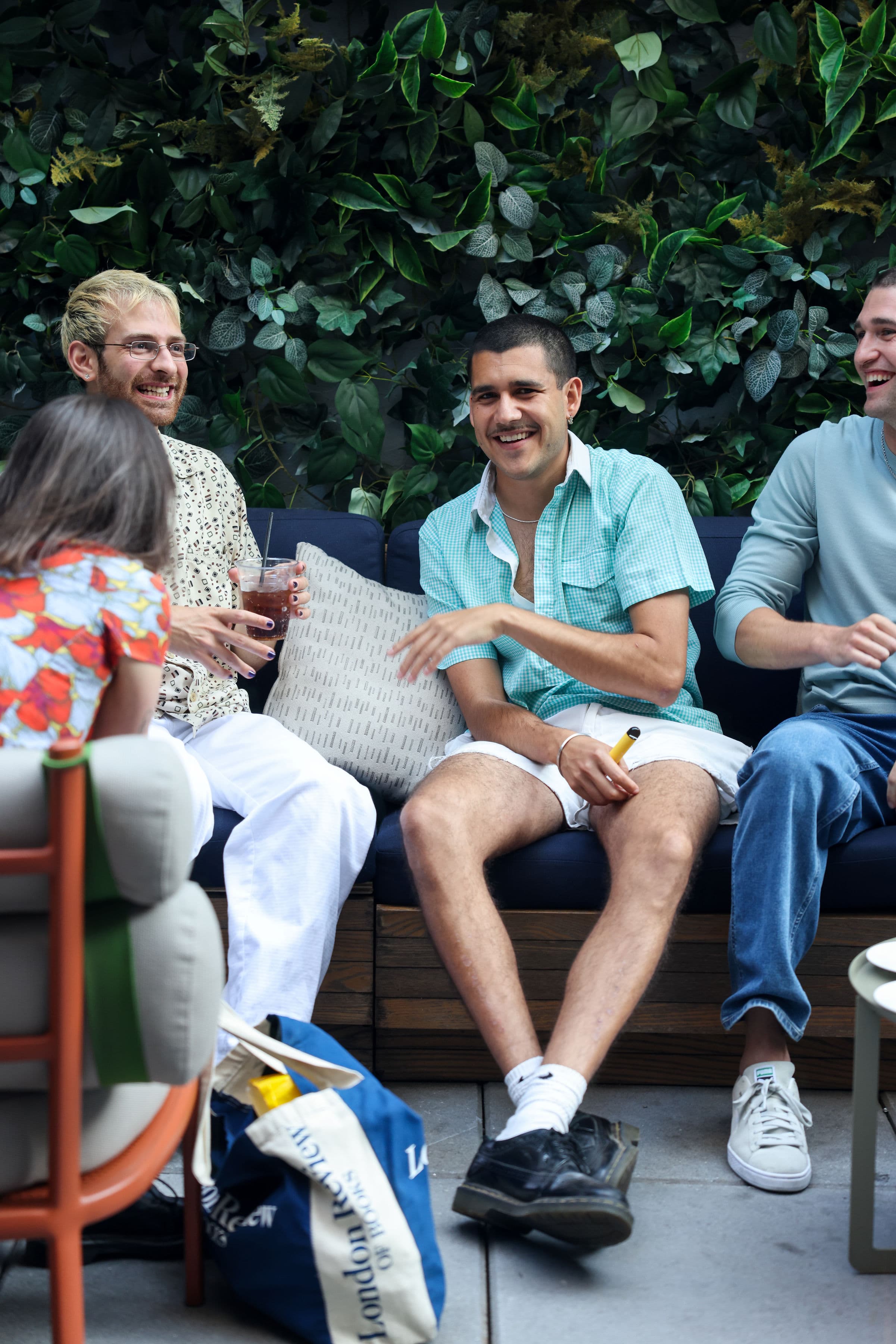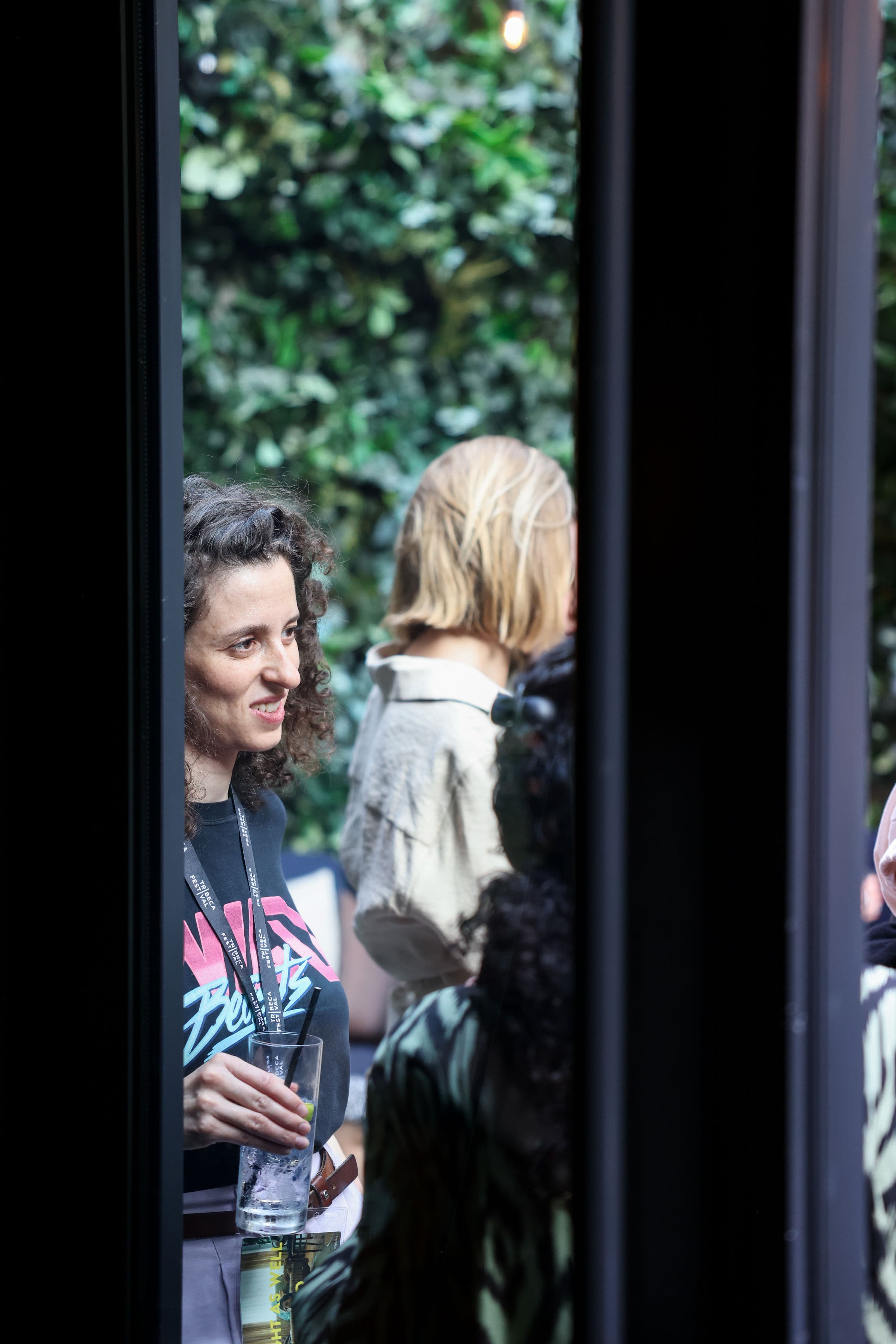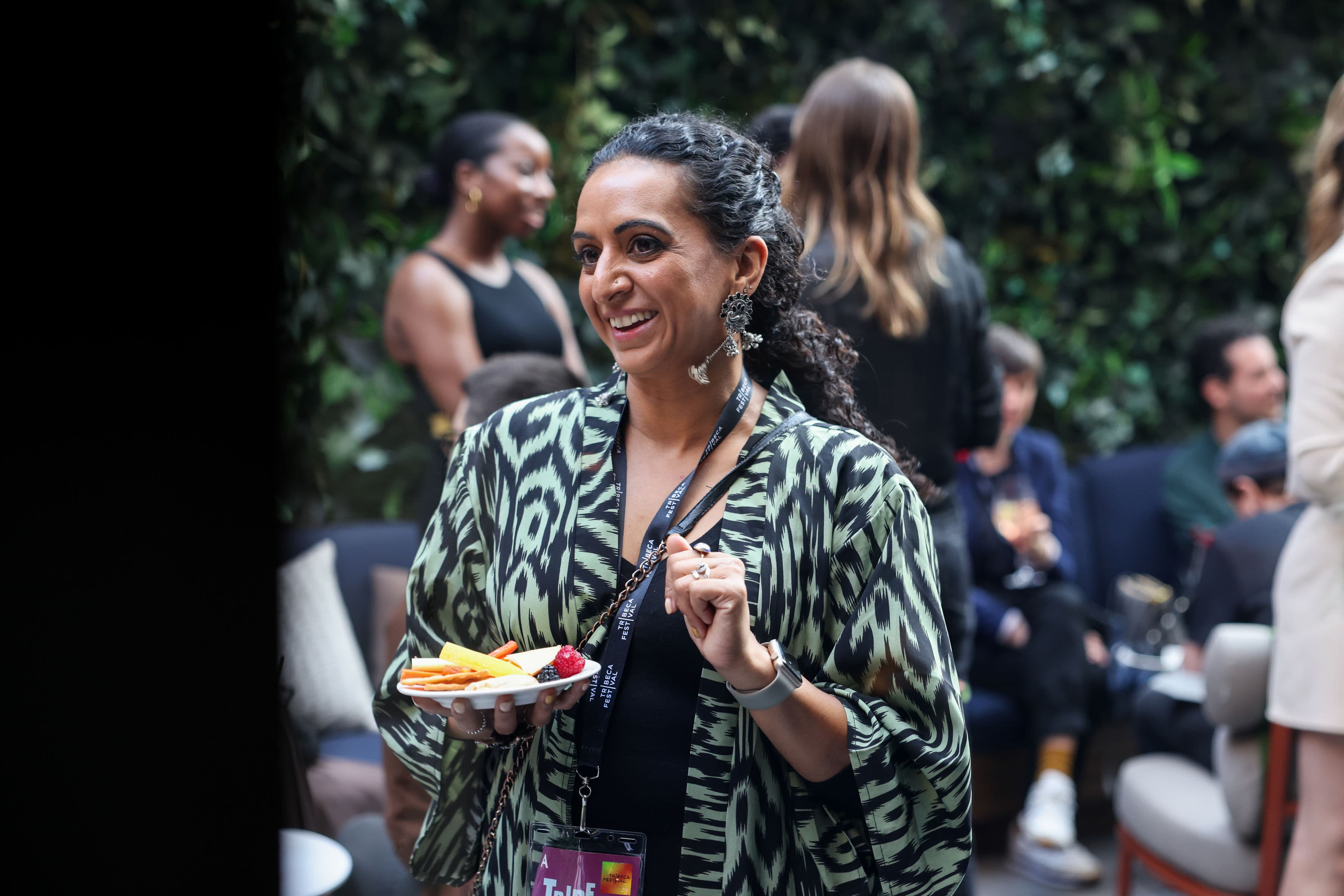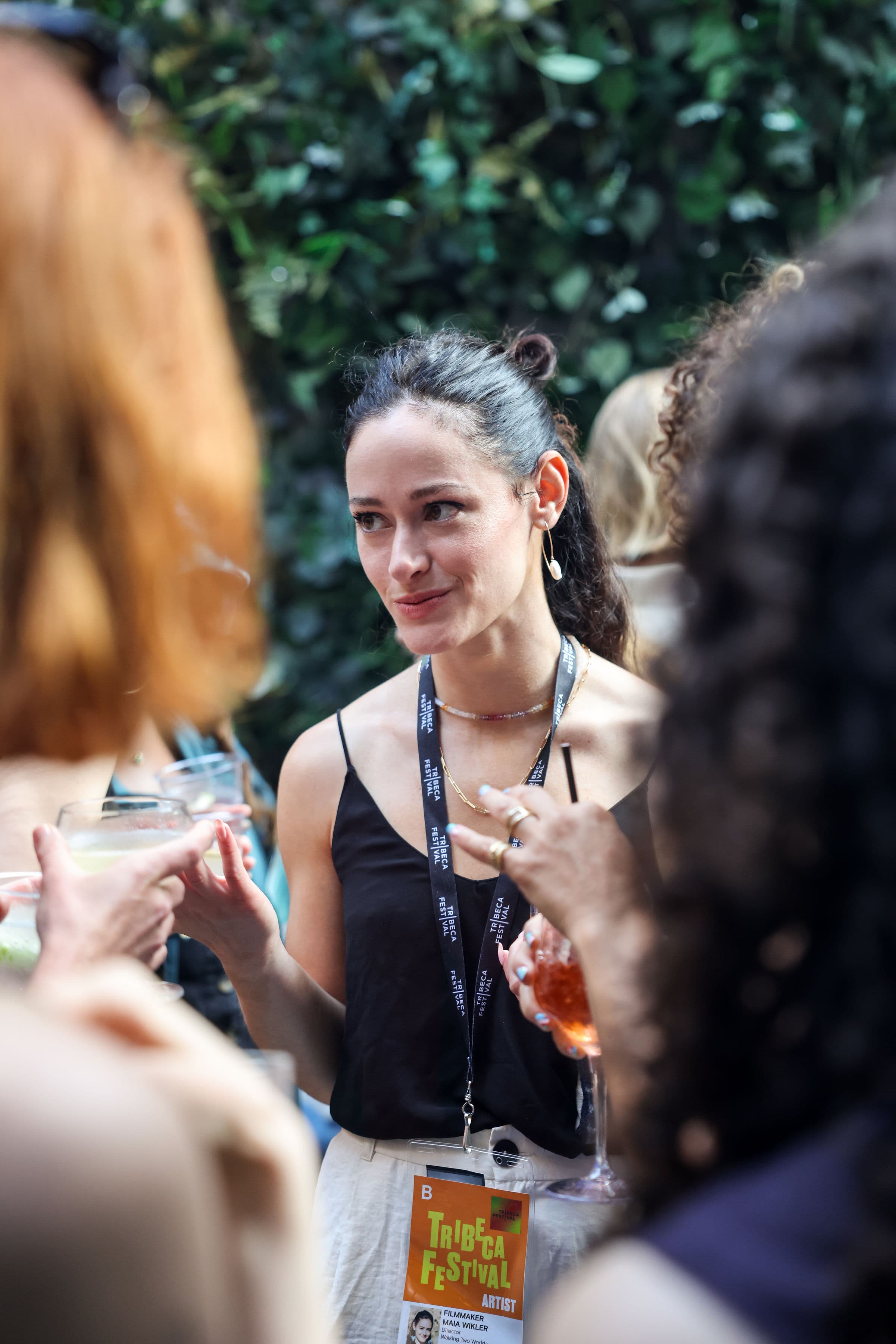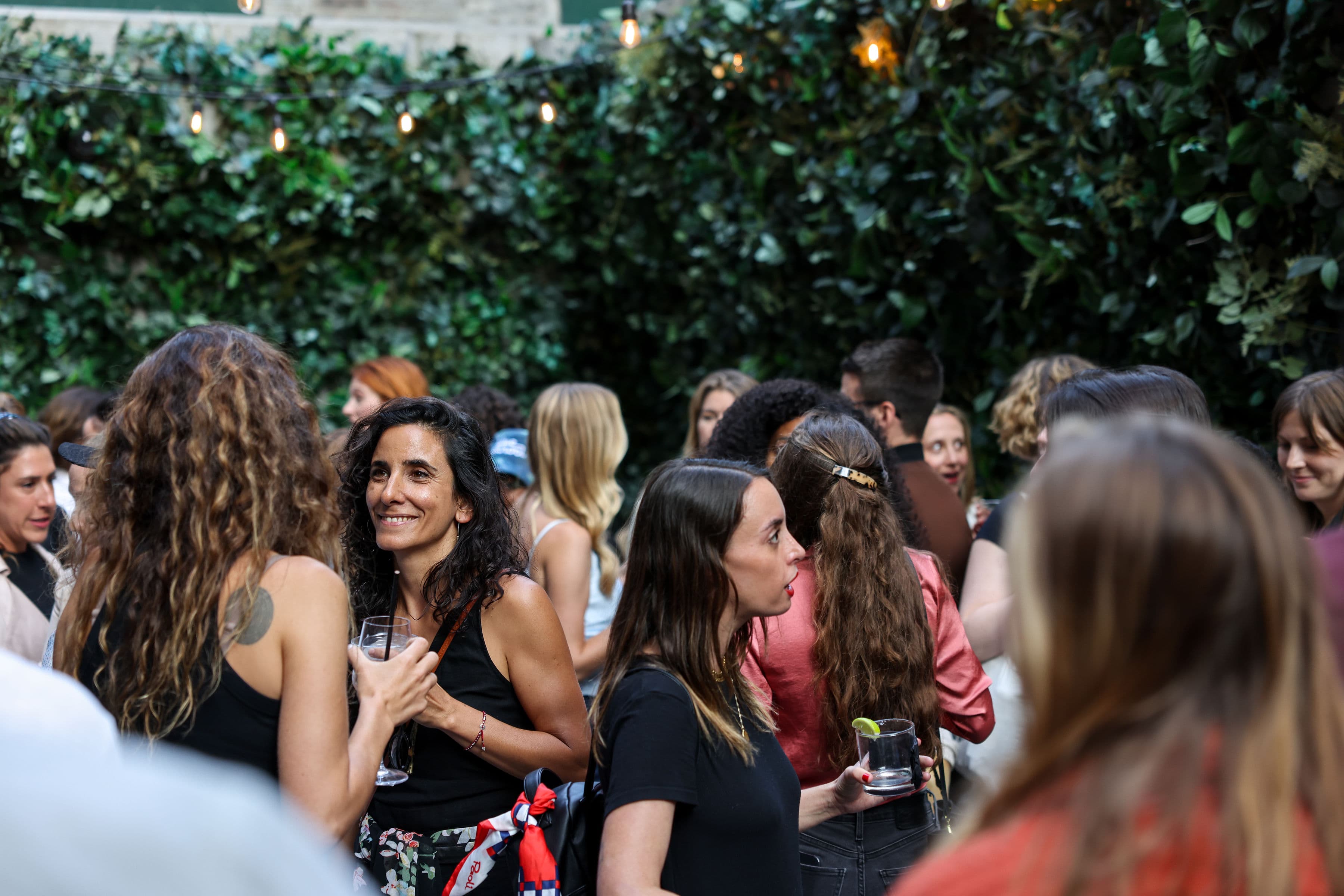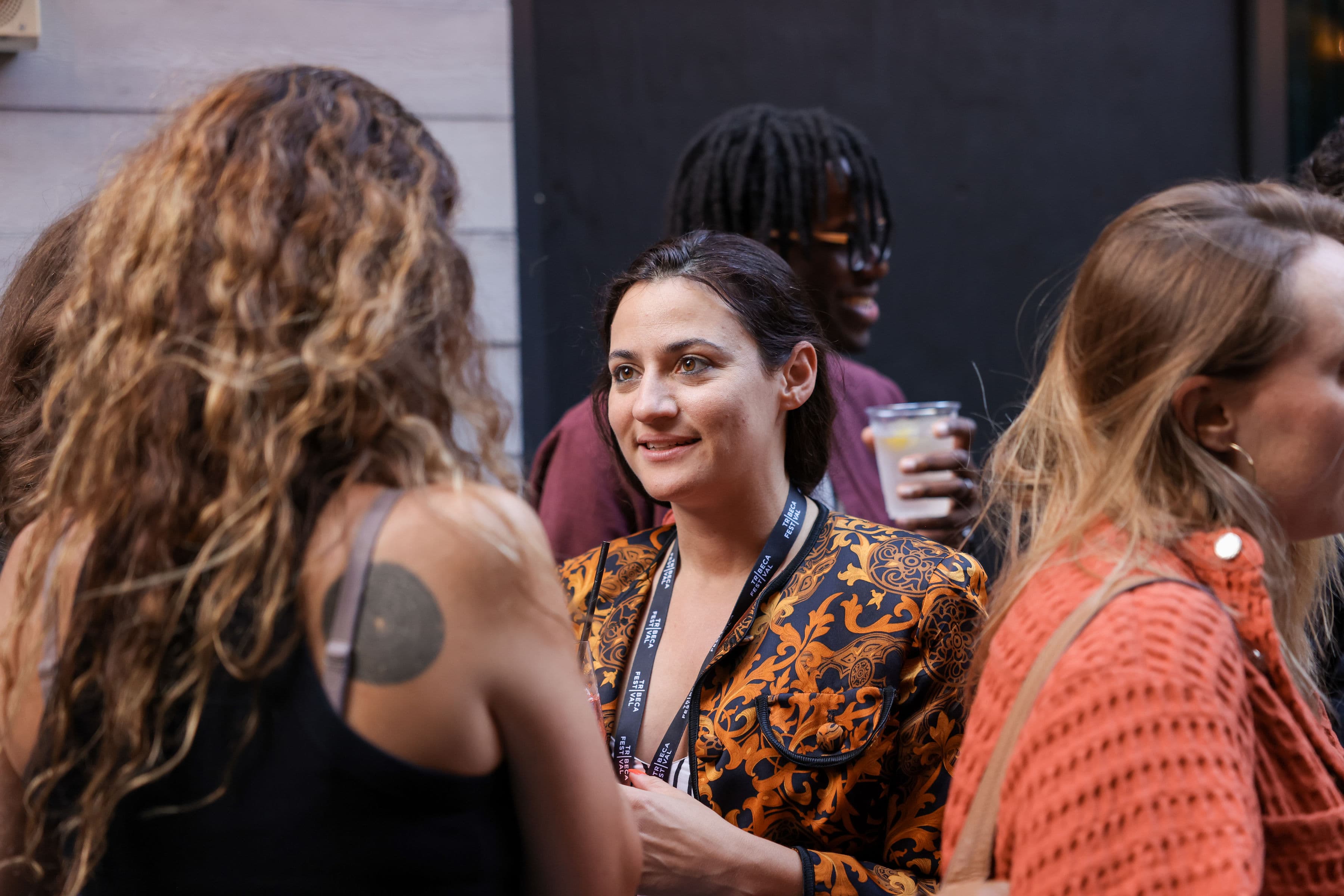 EXPOSURE Film Screening with Q&A
A pre-release screening of the documentary, EXPOSURE, which follows a group of novice women explorers as they traverse the arctic to the North Pole. Held at Nitehawk Cinema, the screening was followed by a Q&A with Director Holly Morris.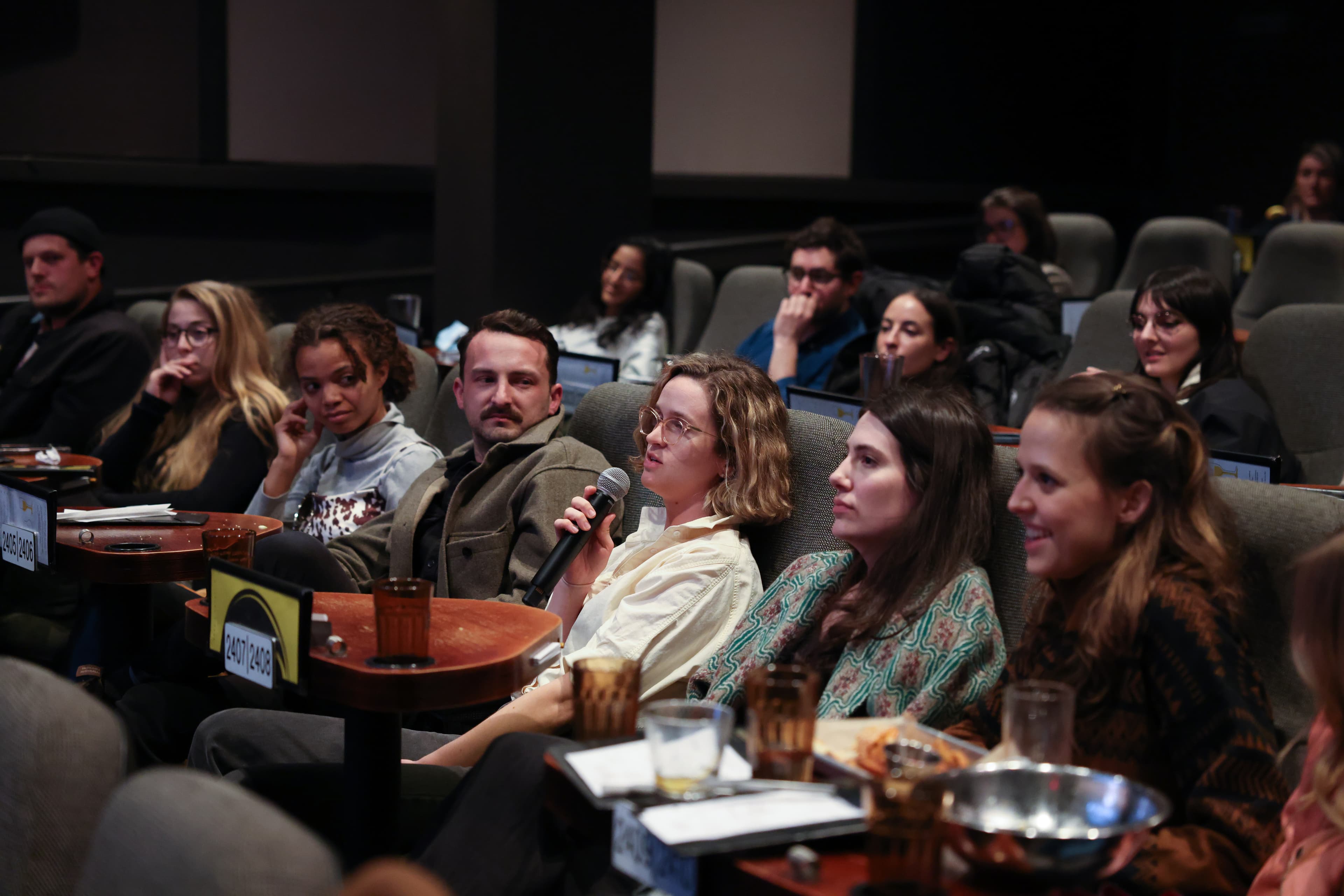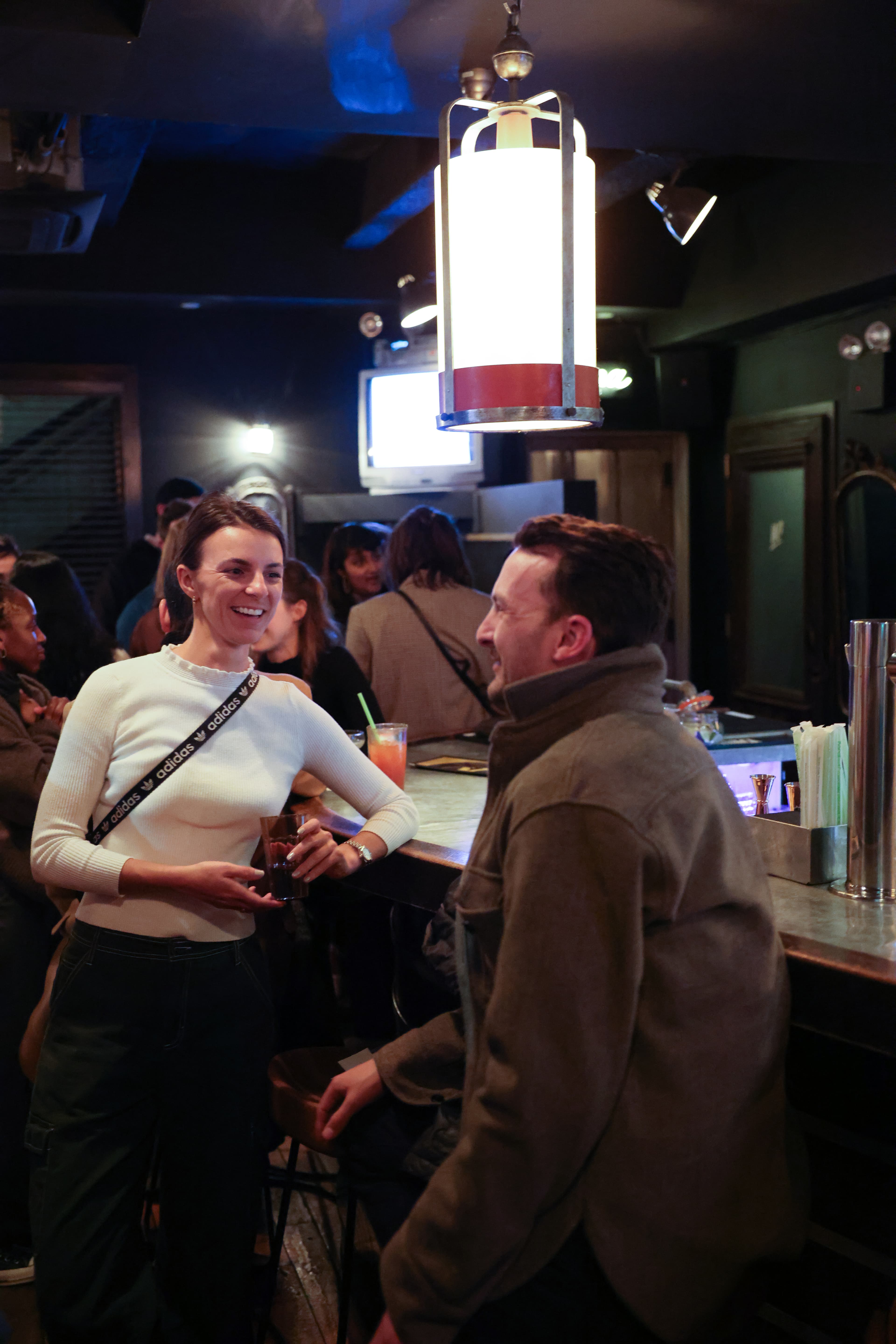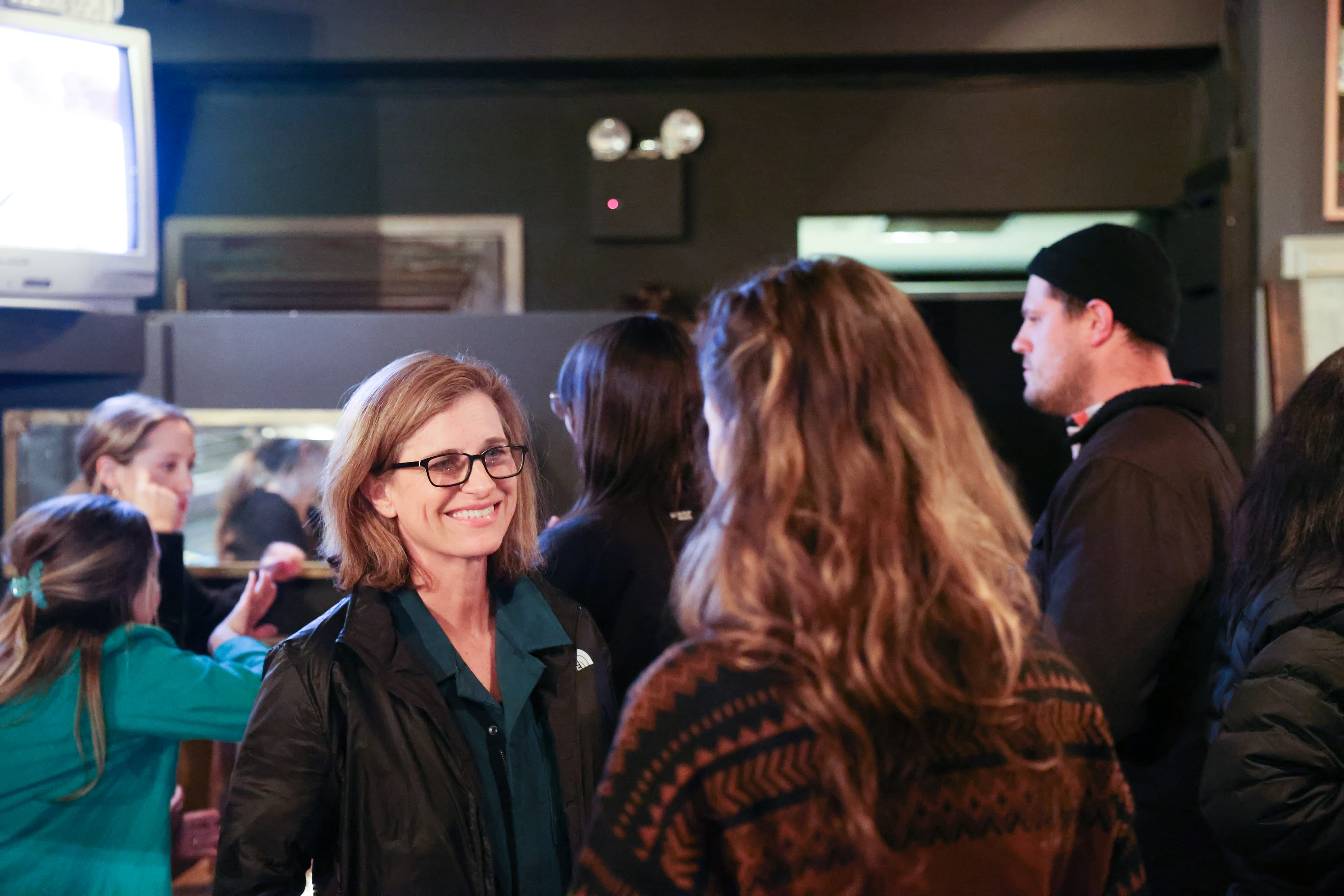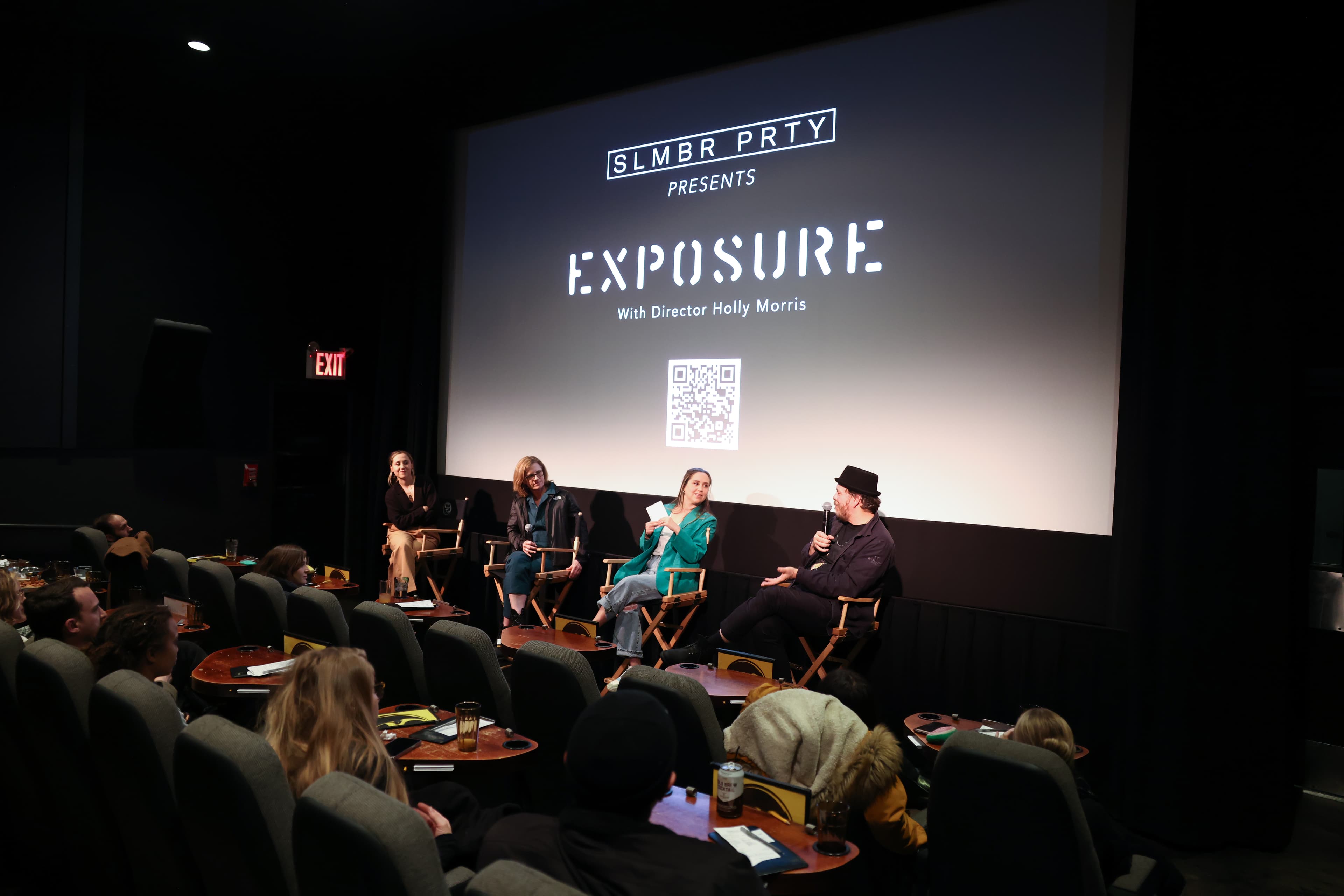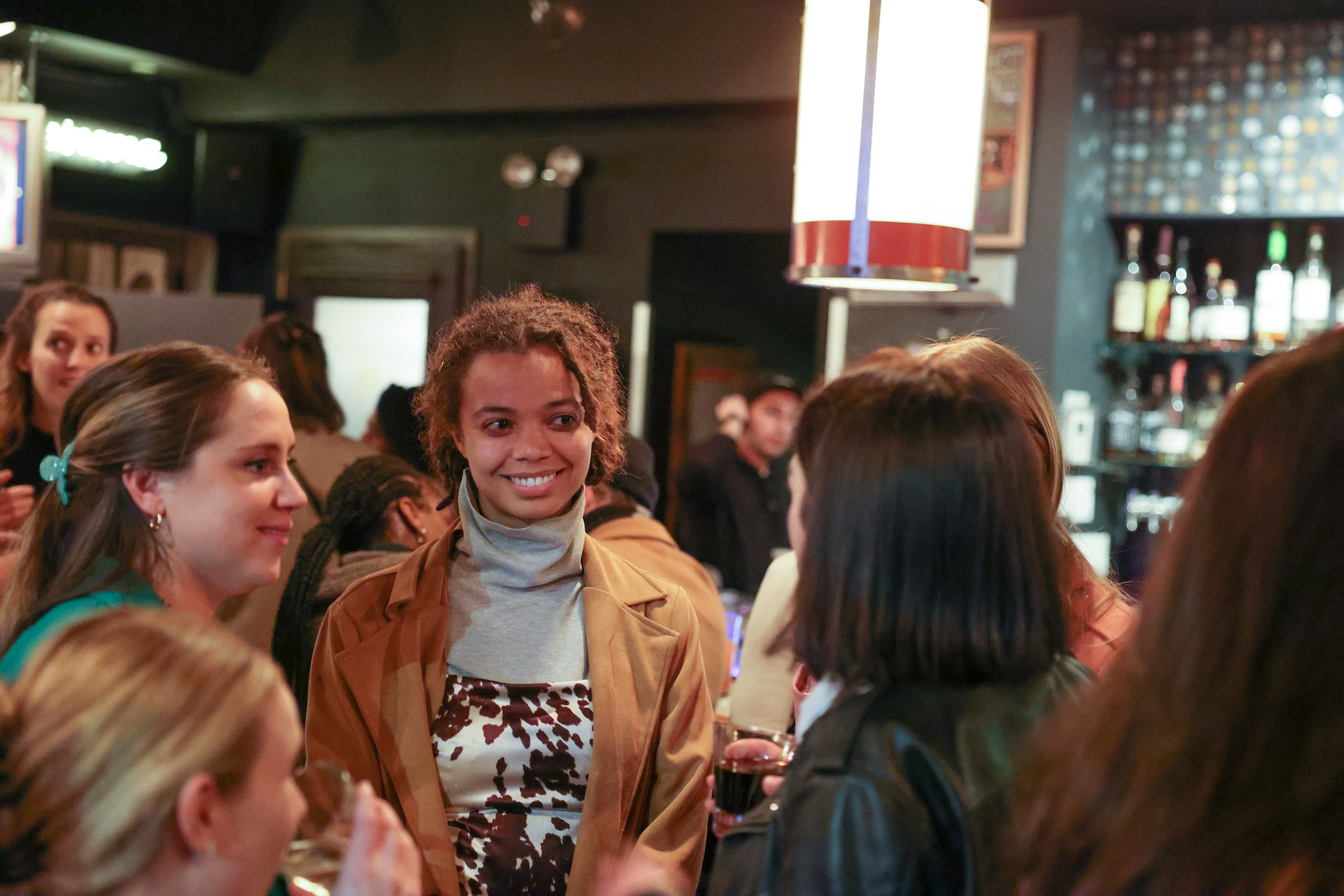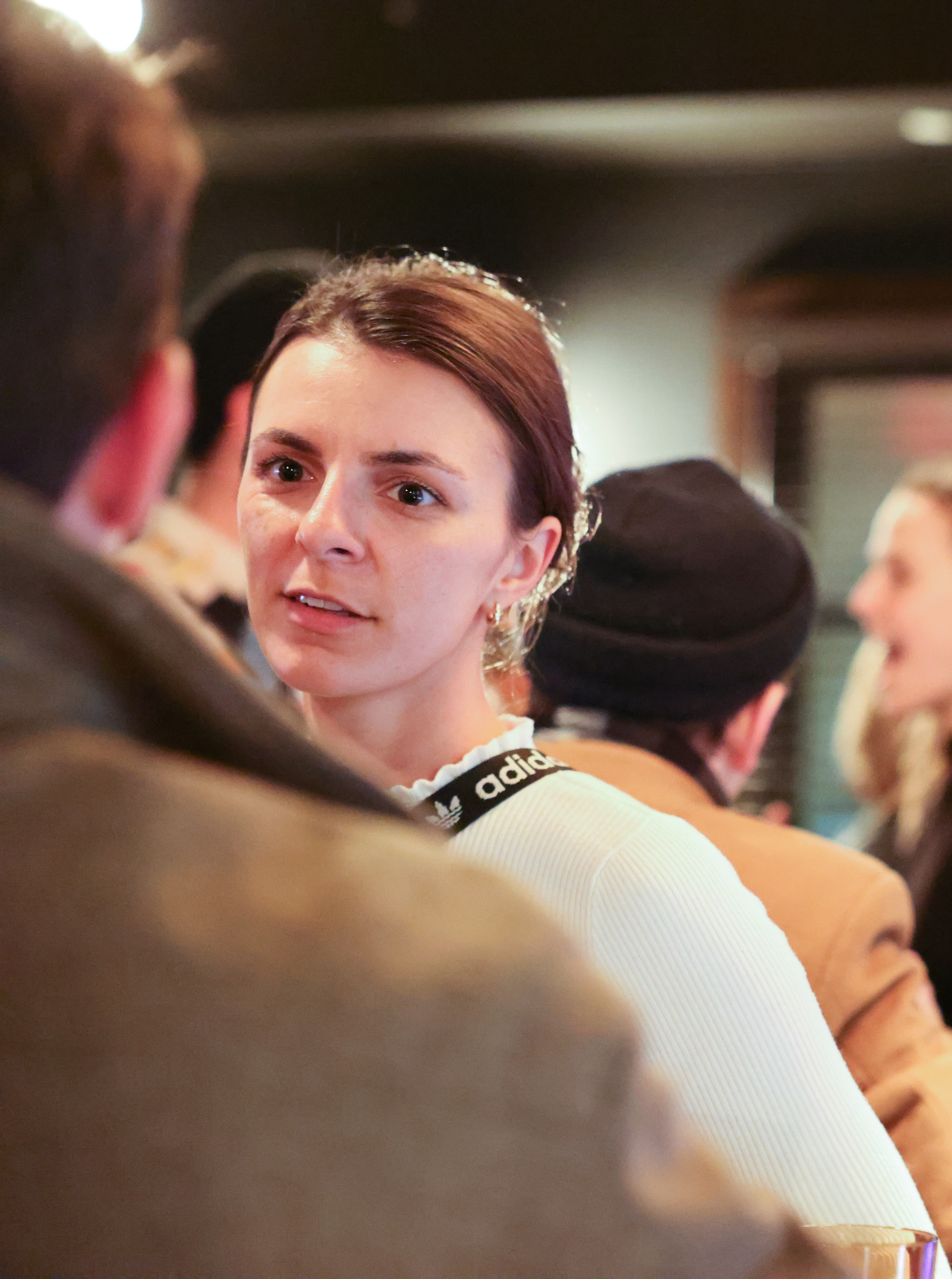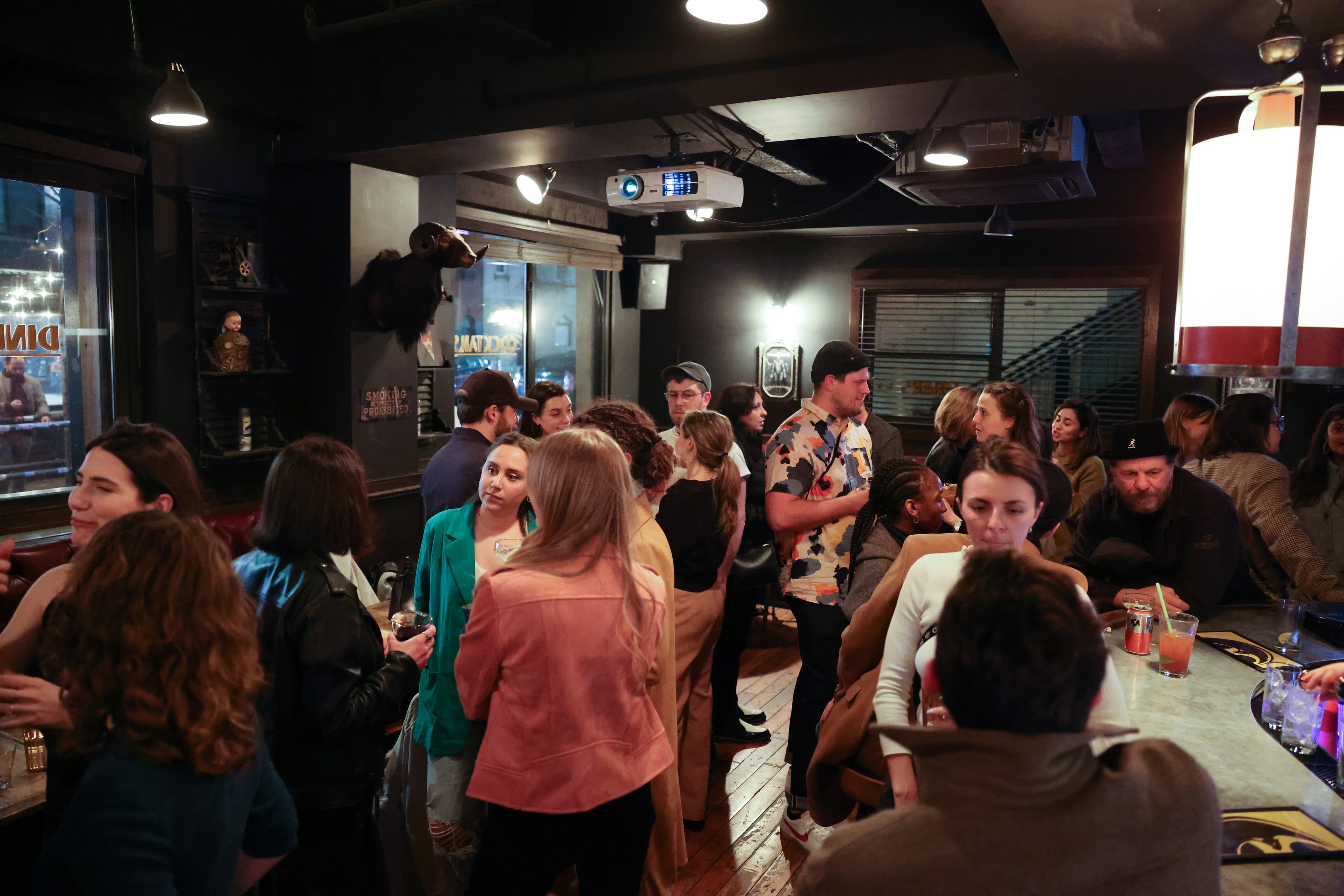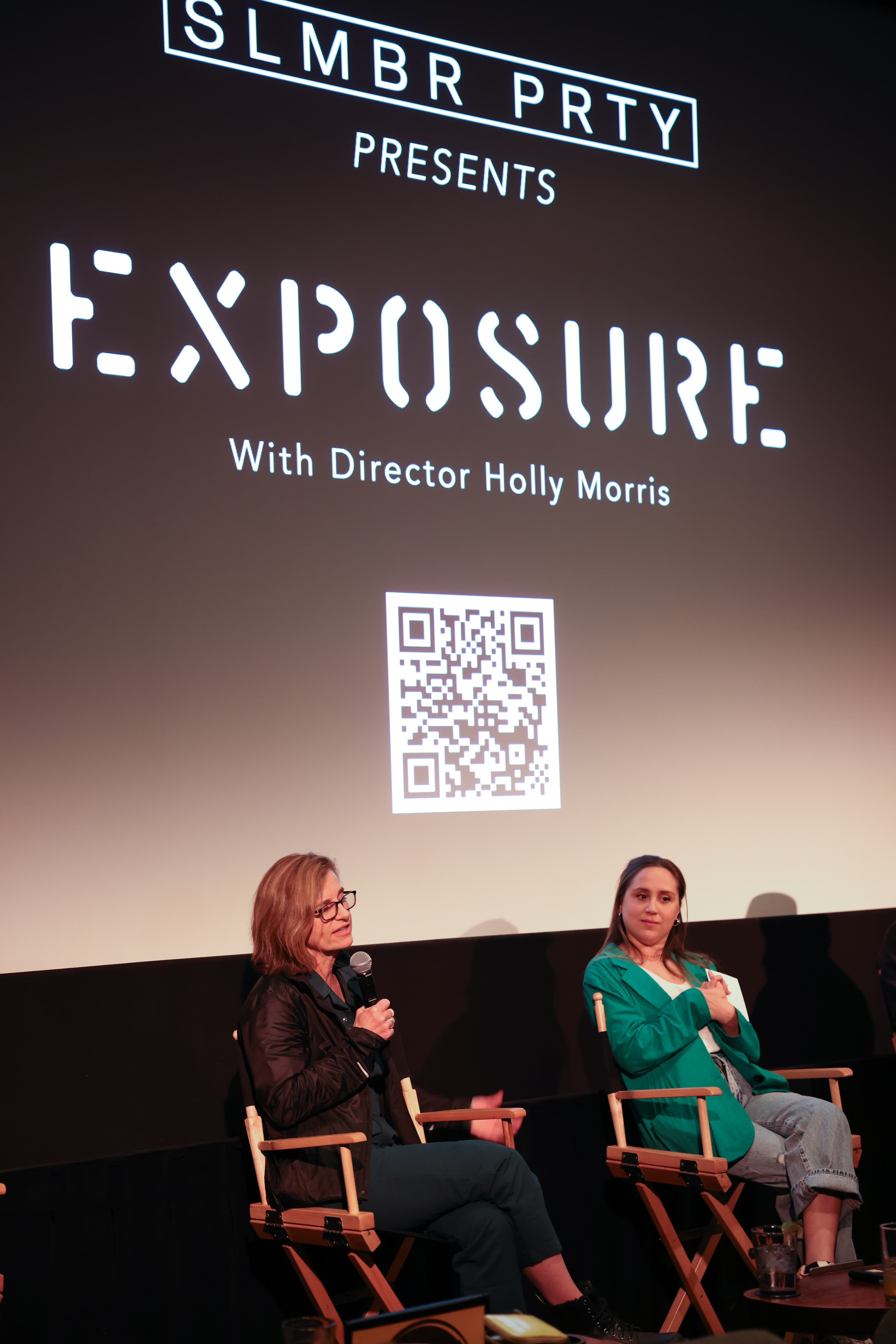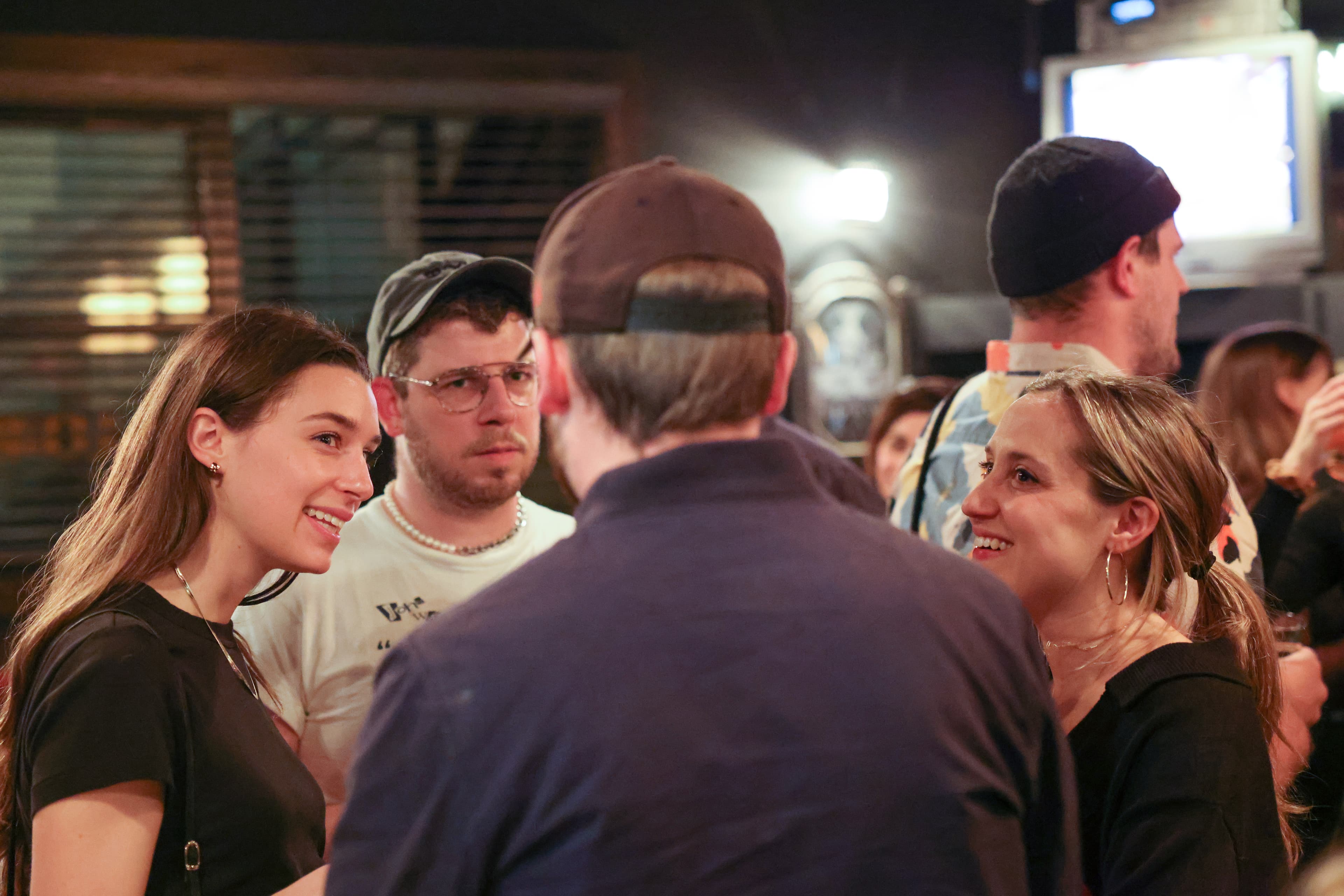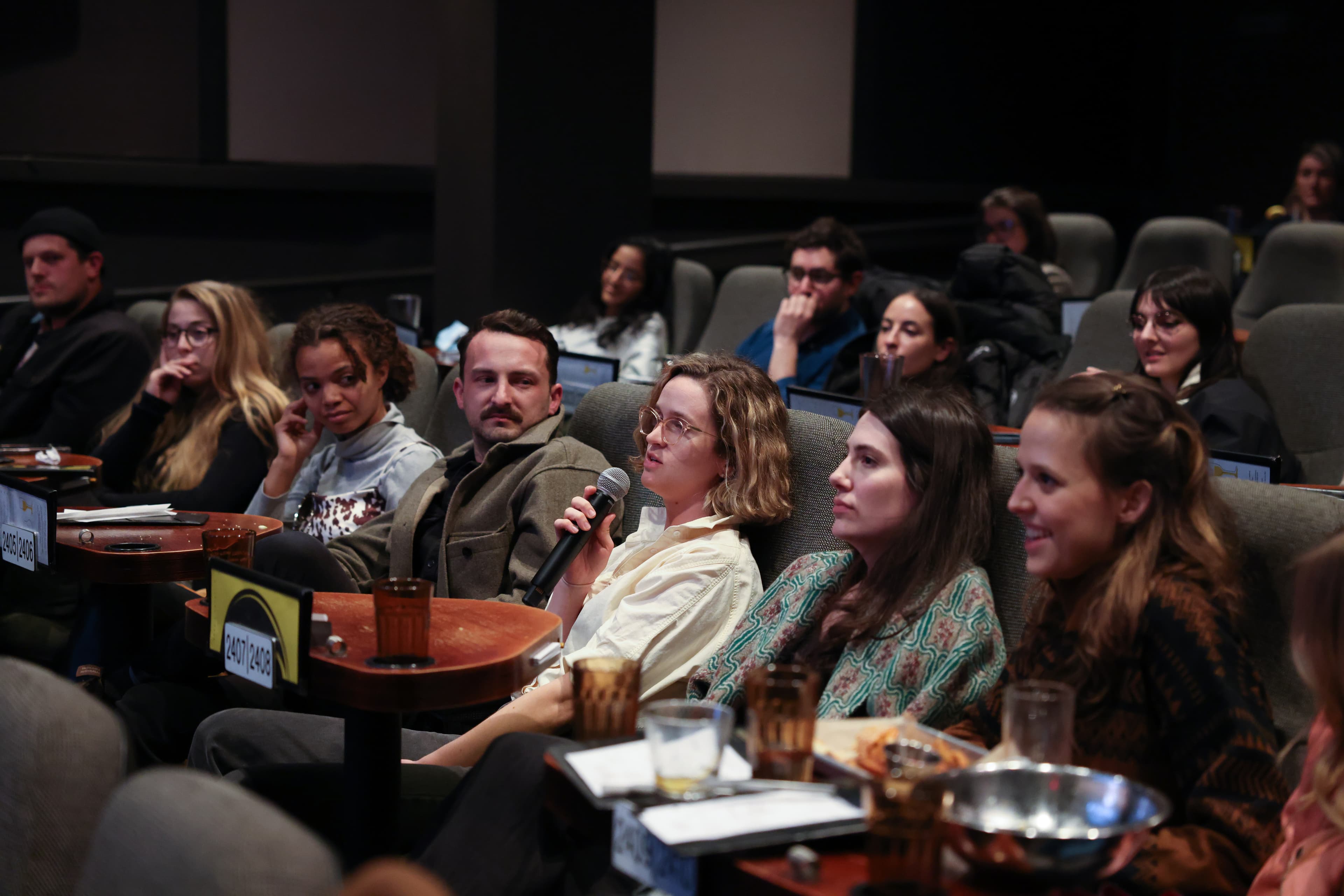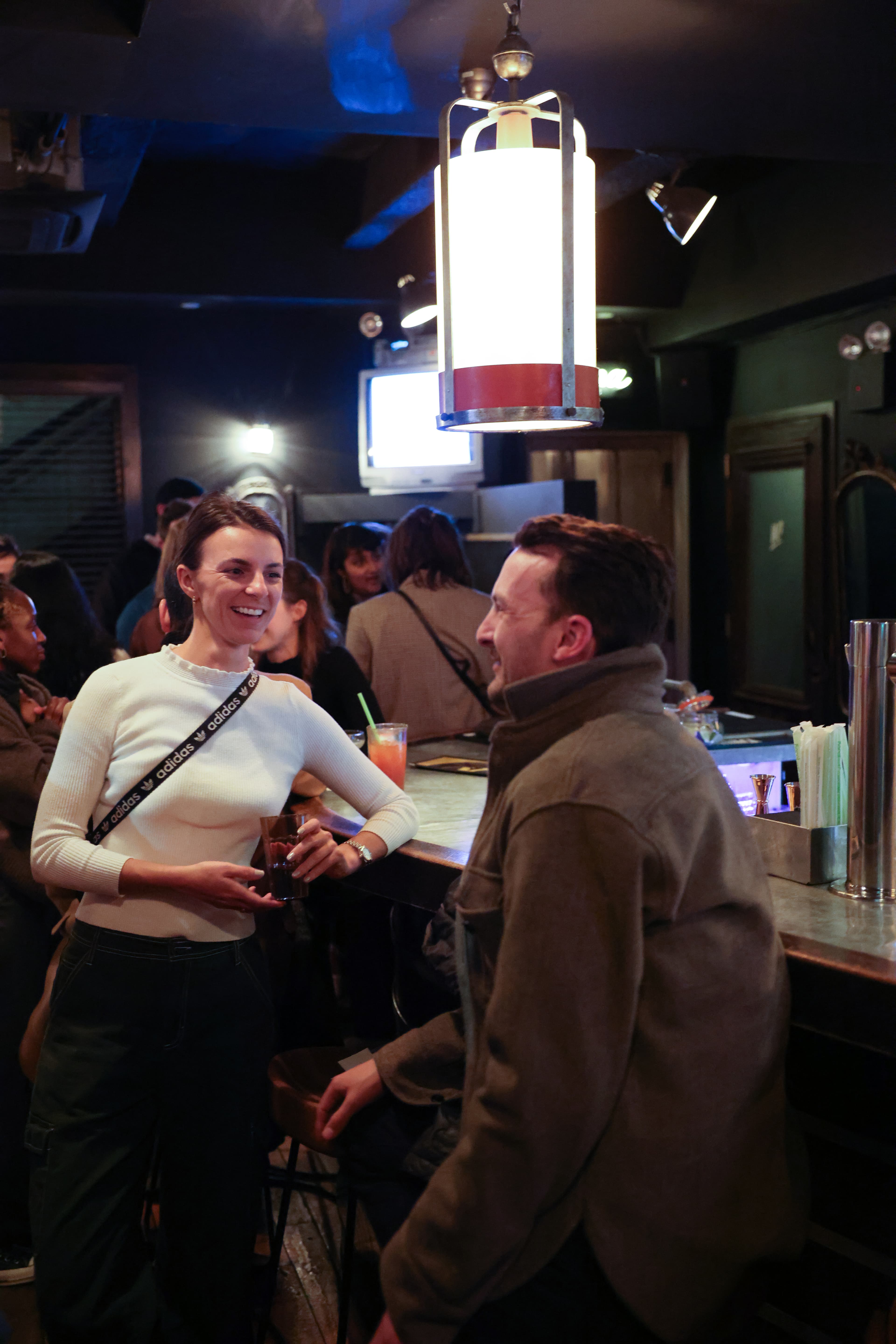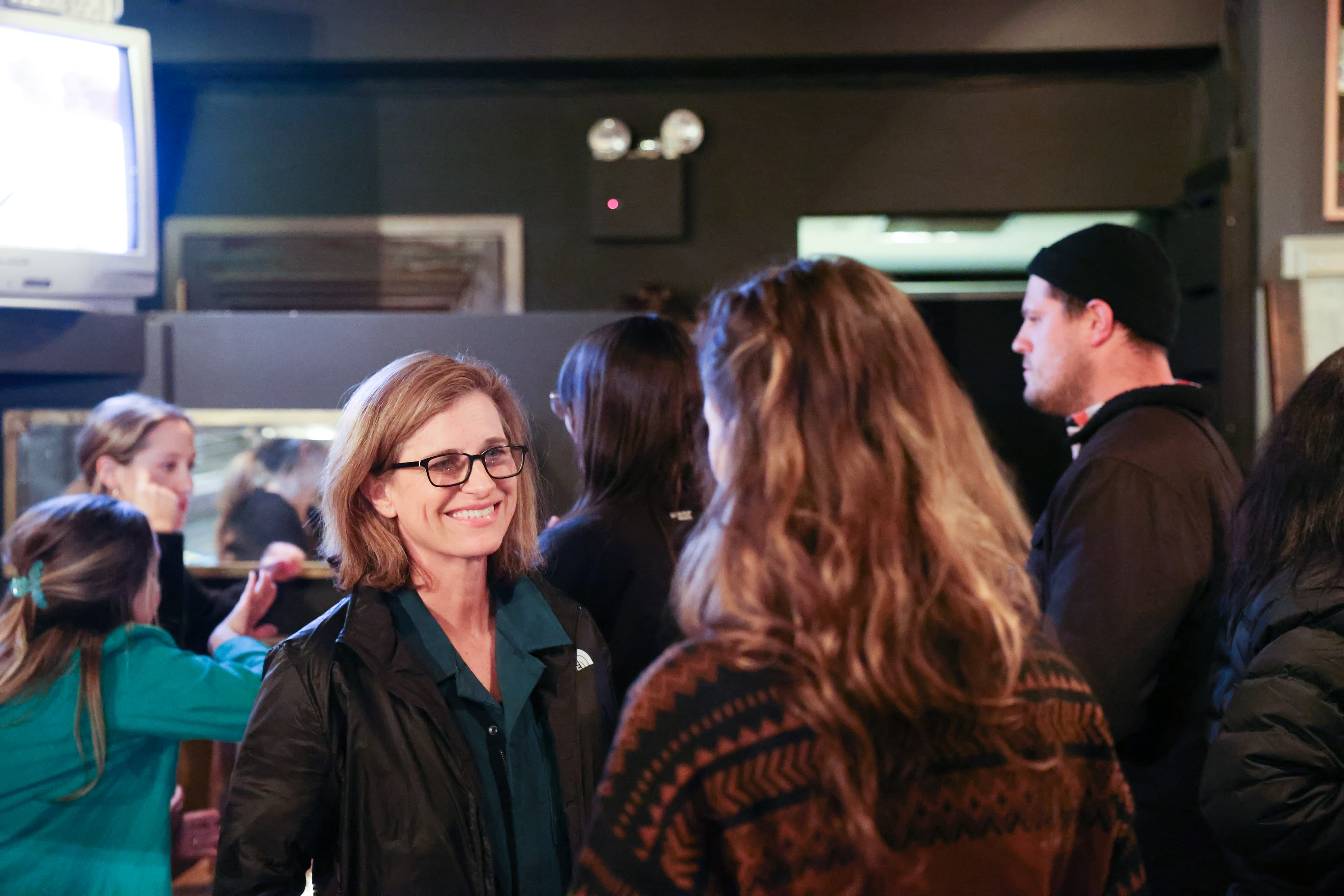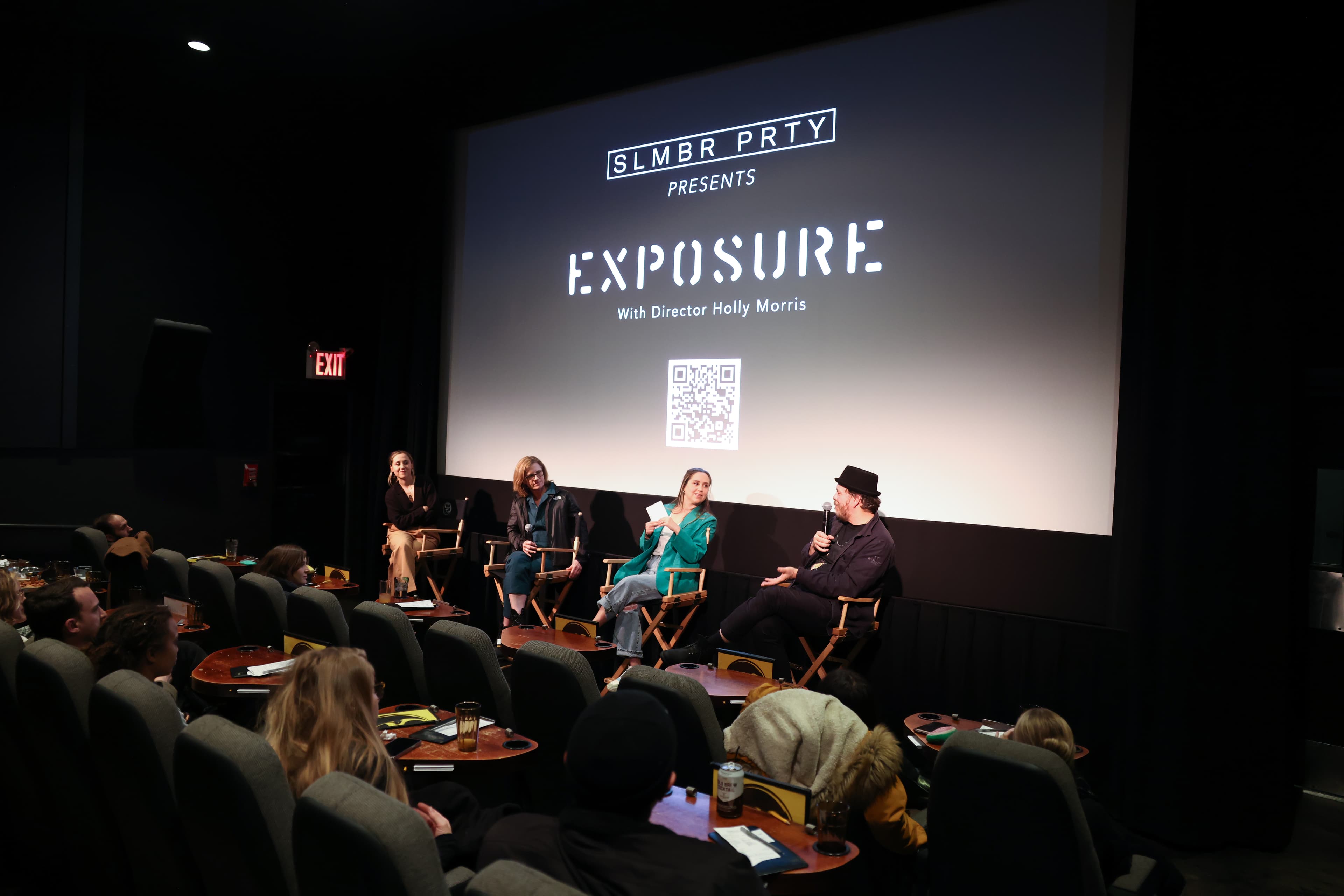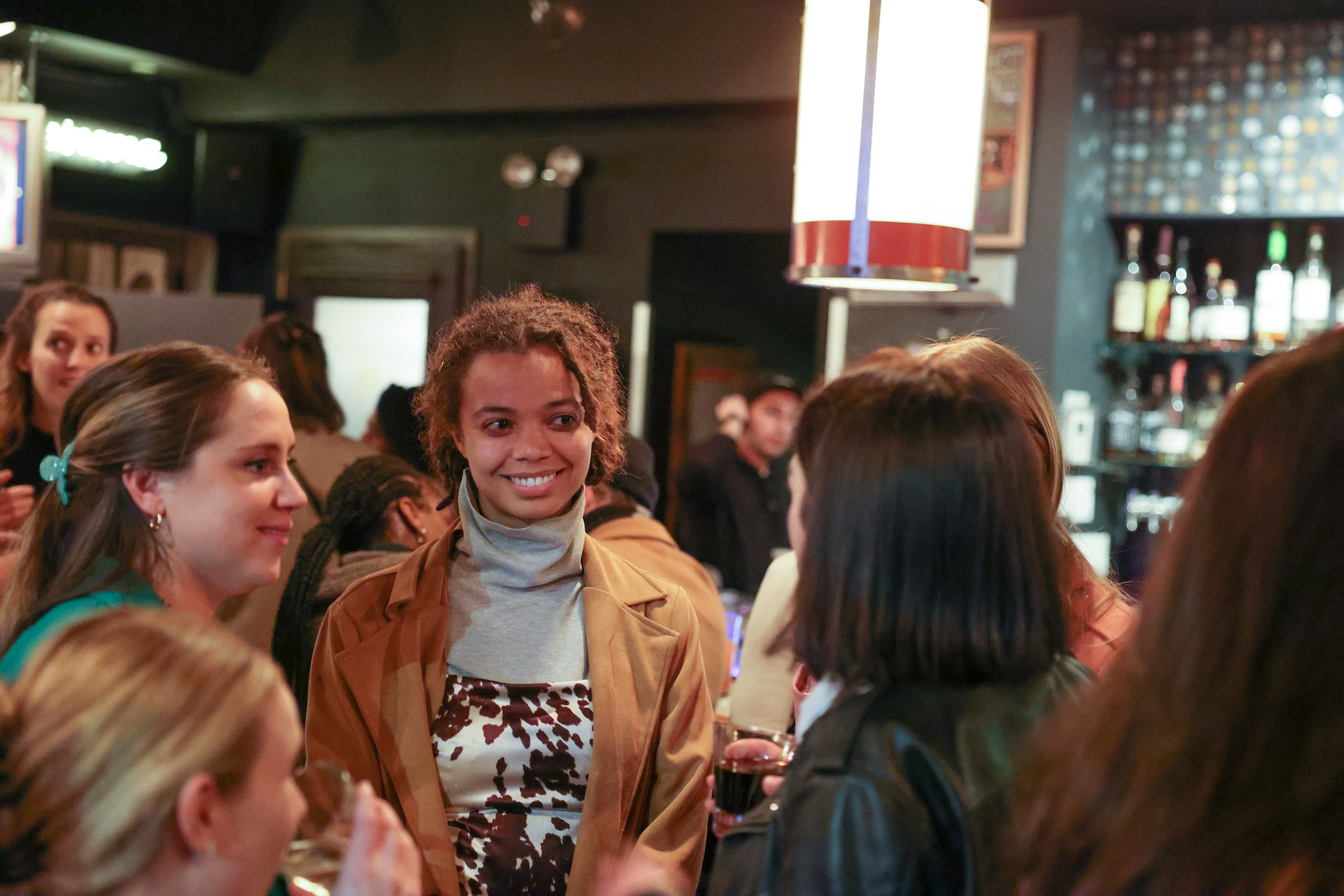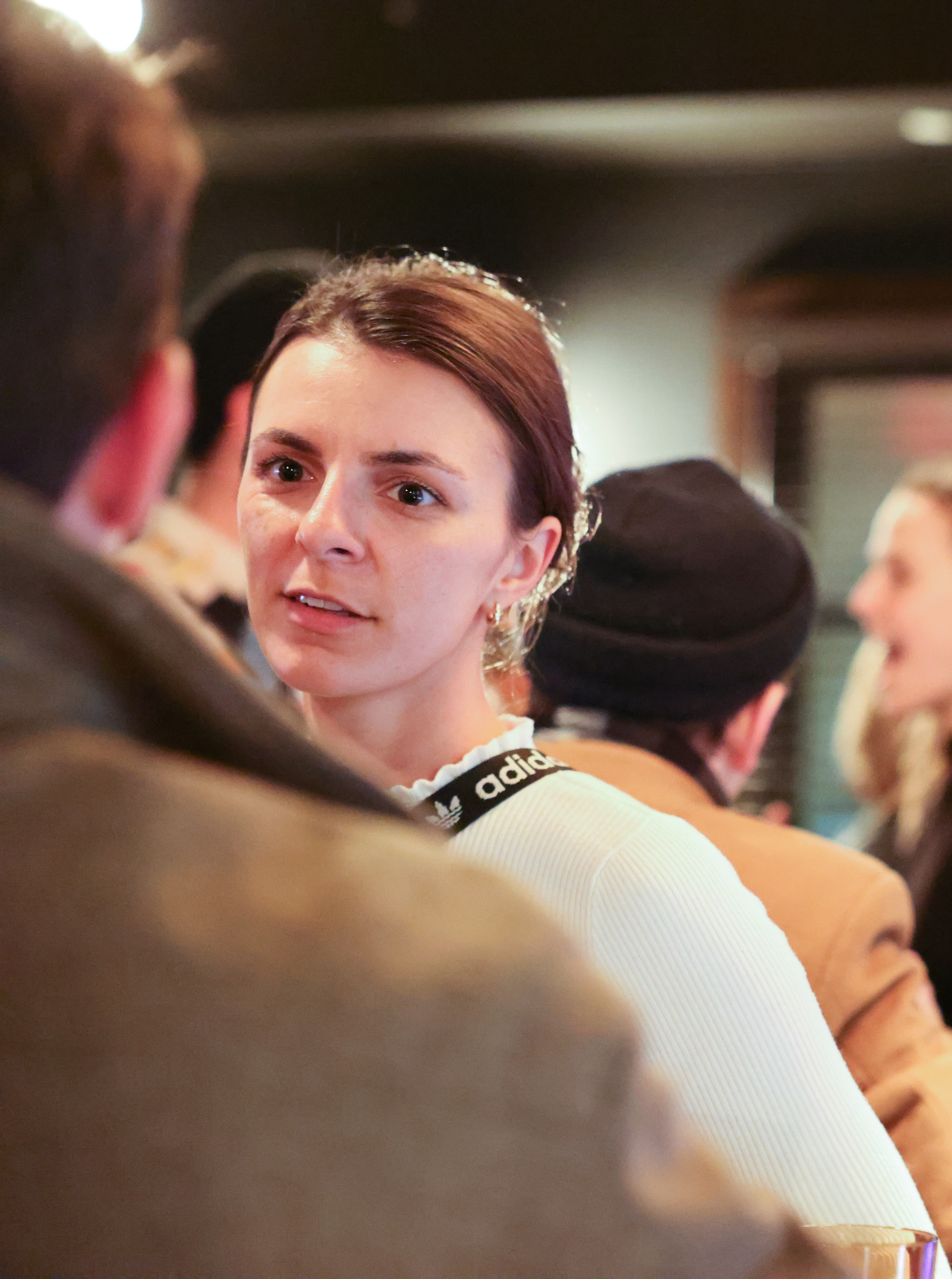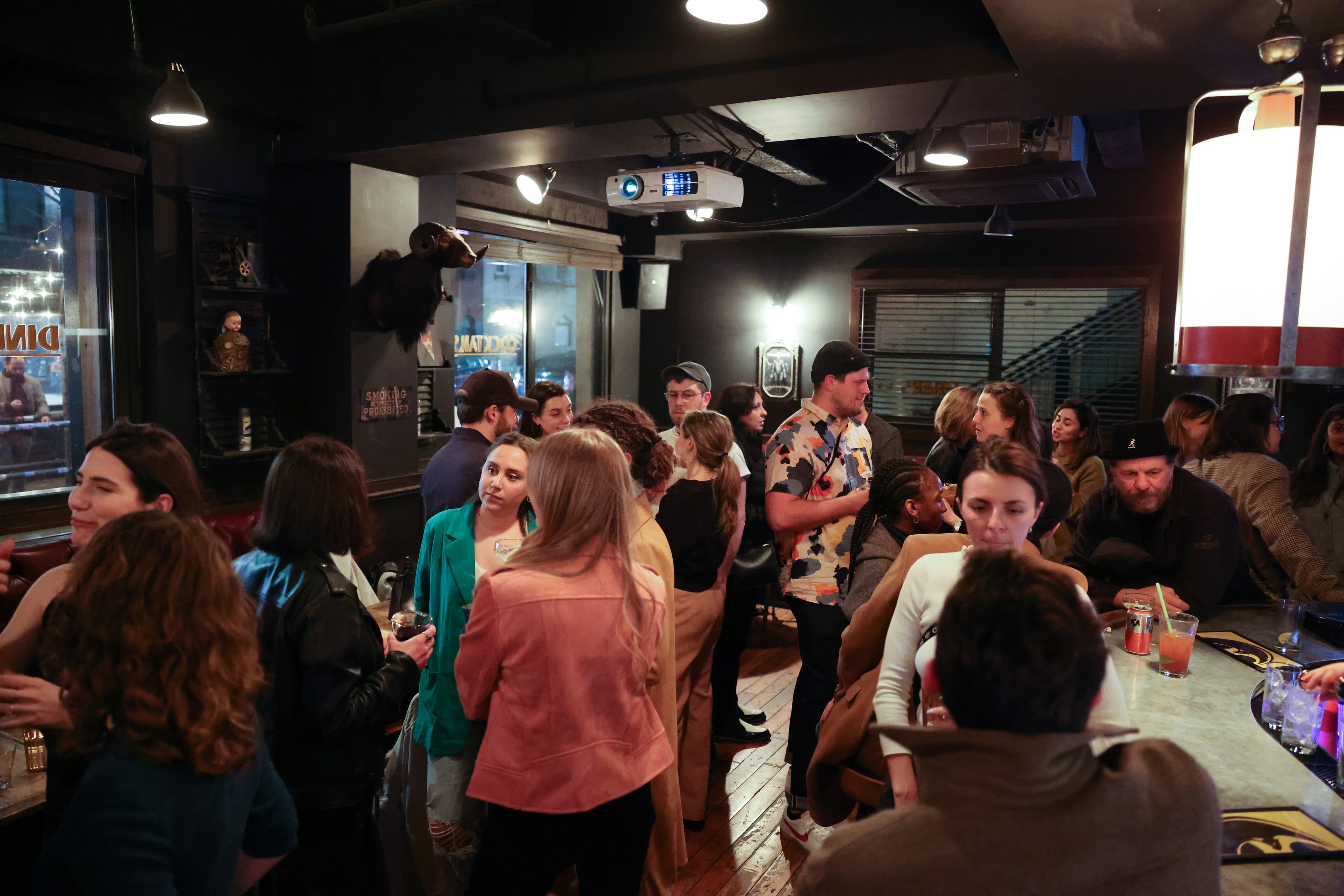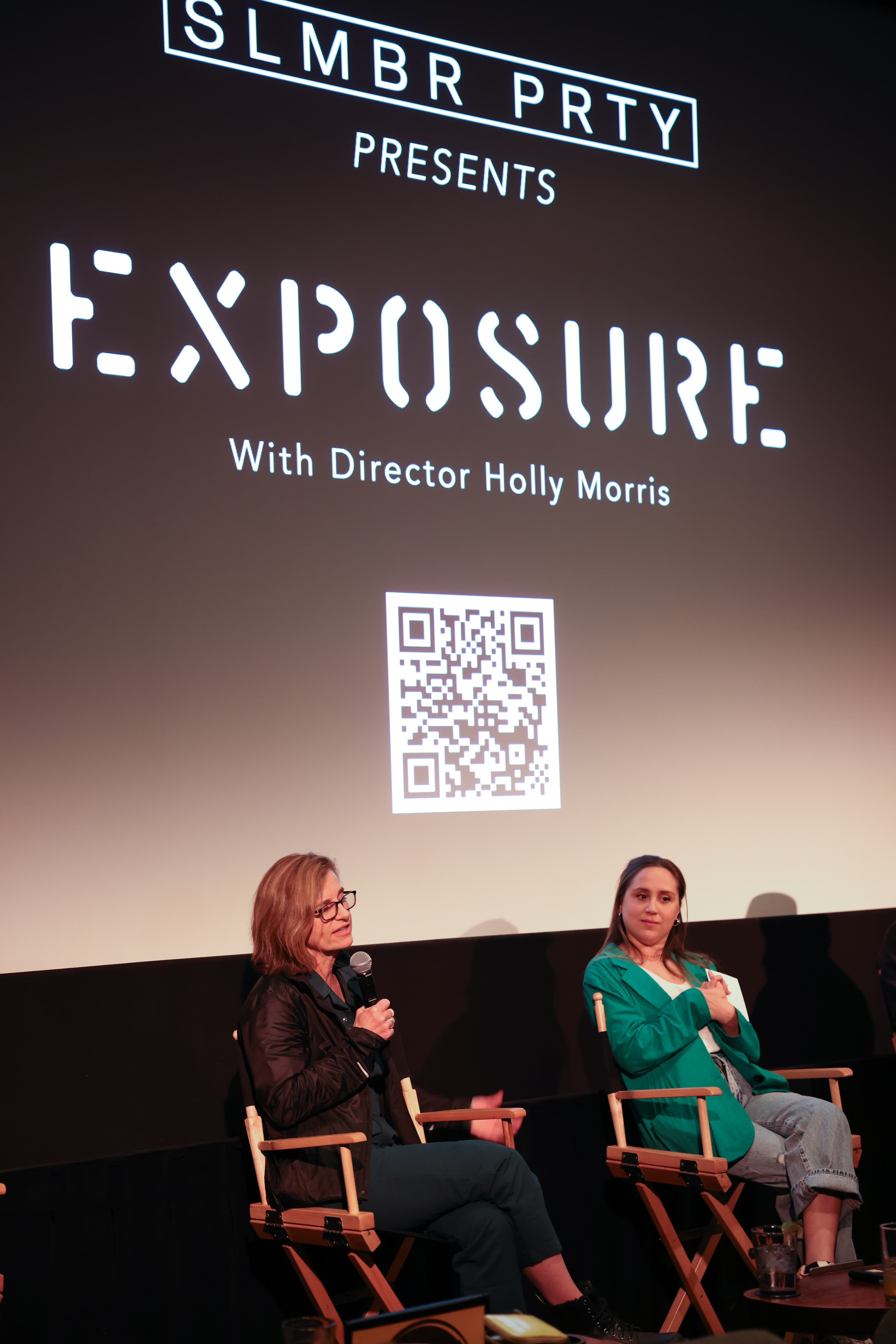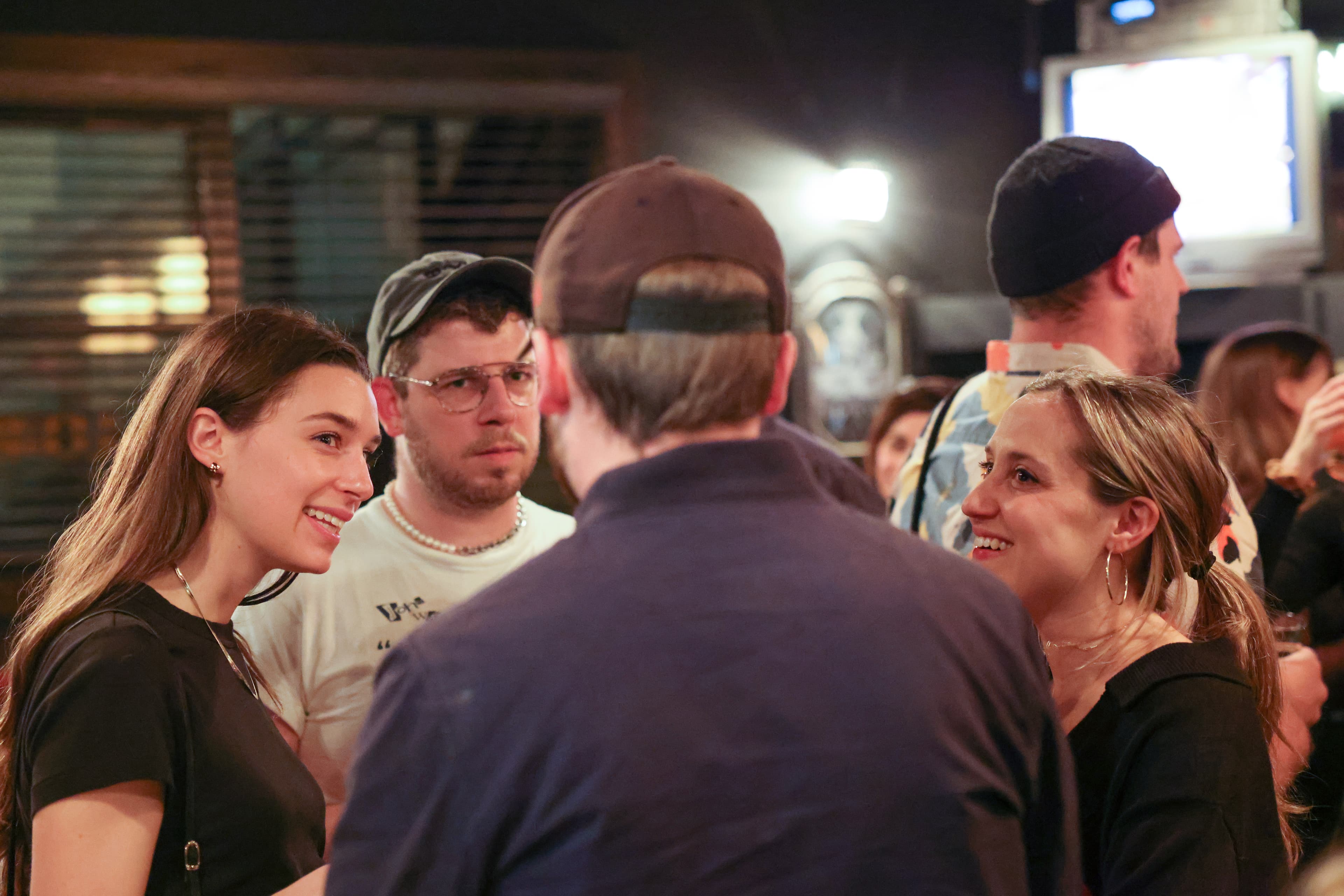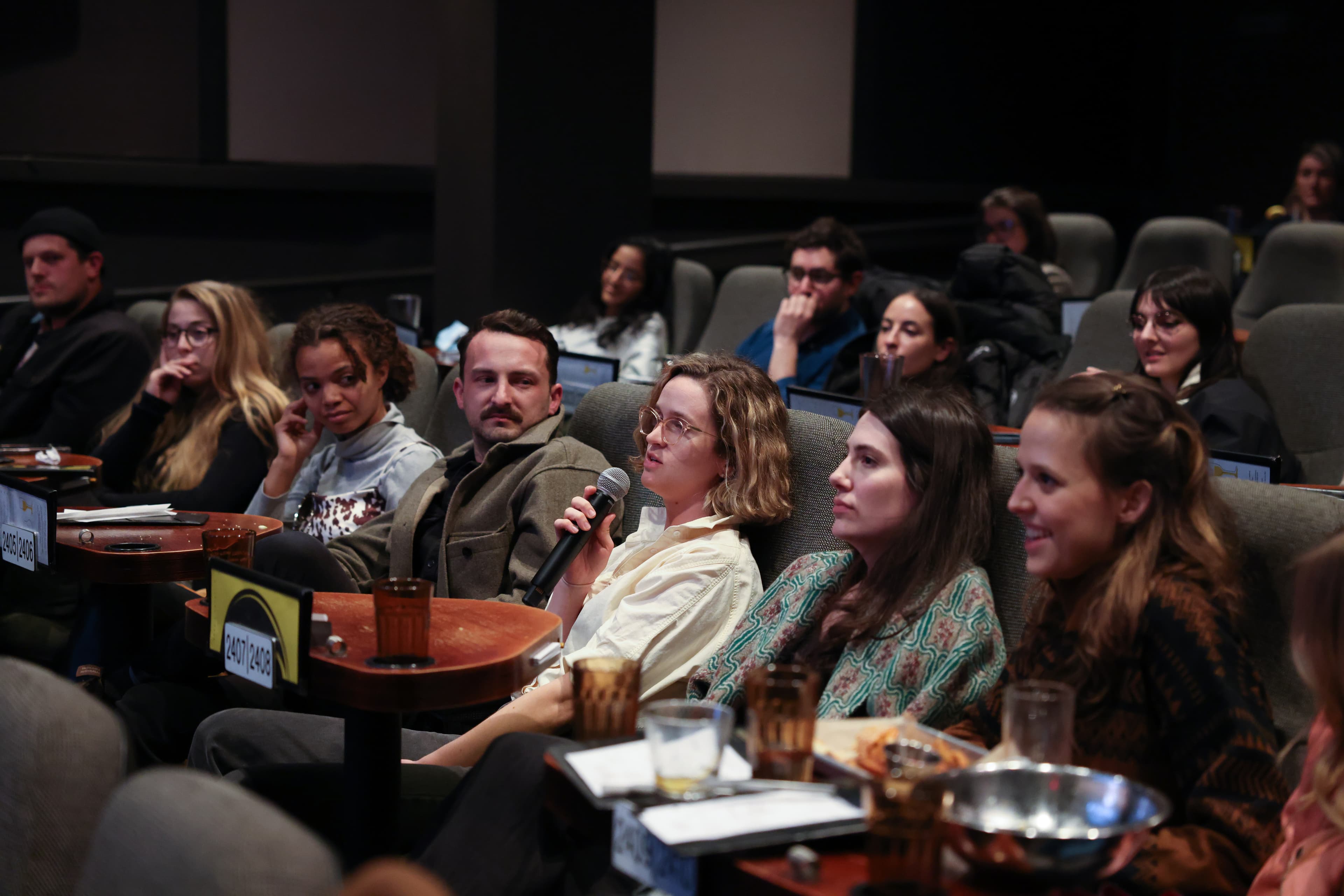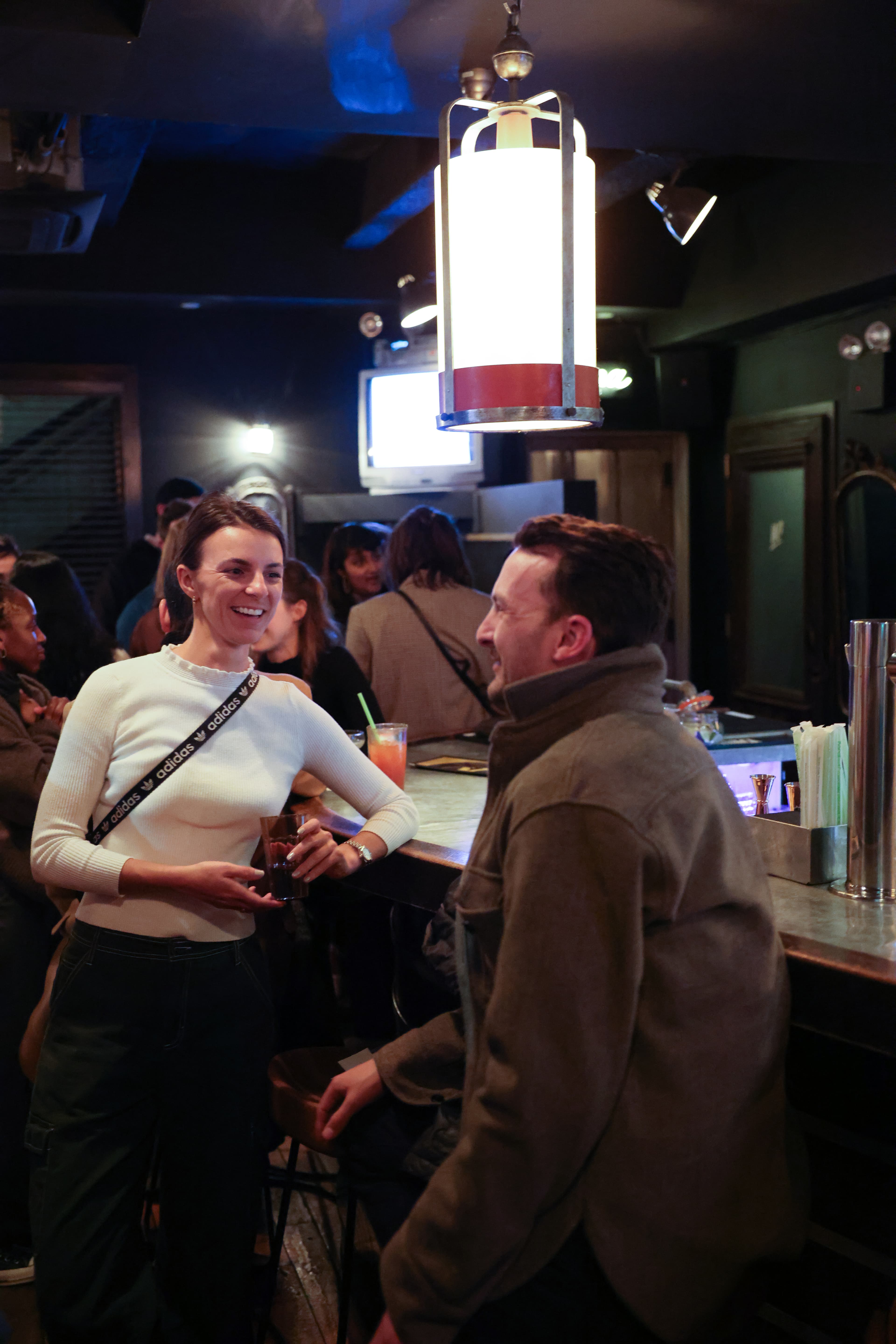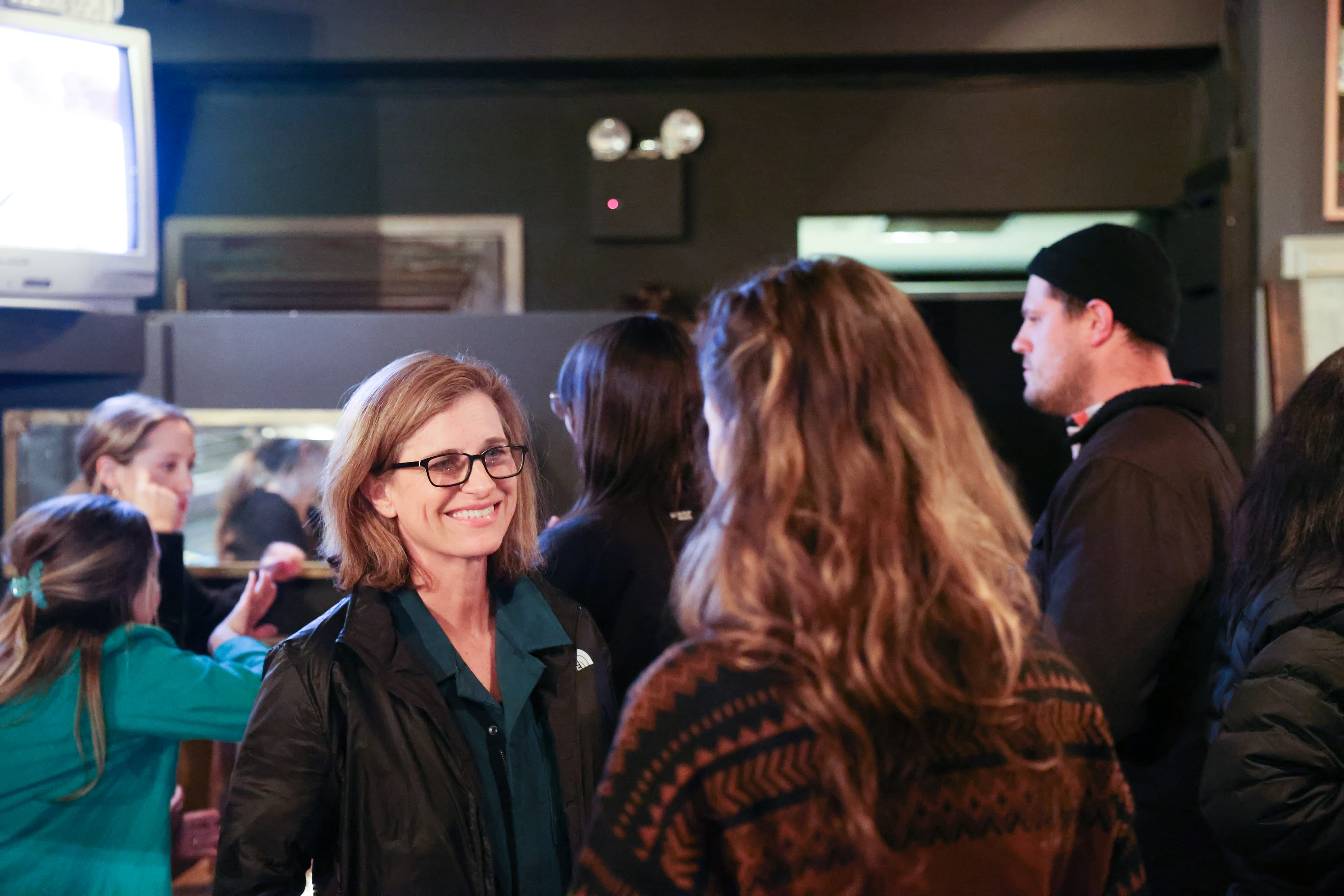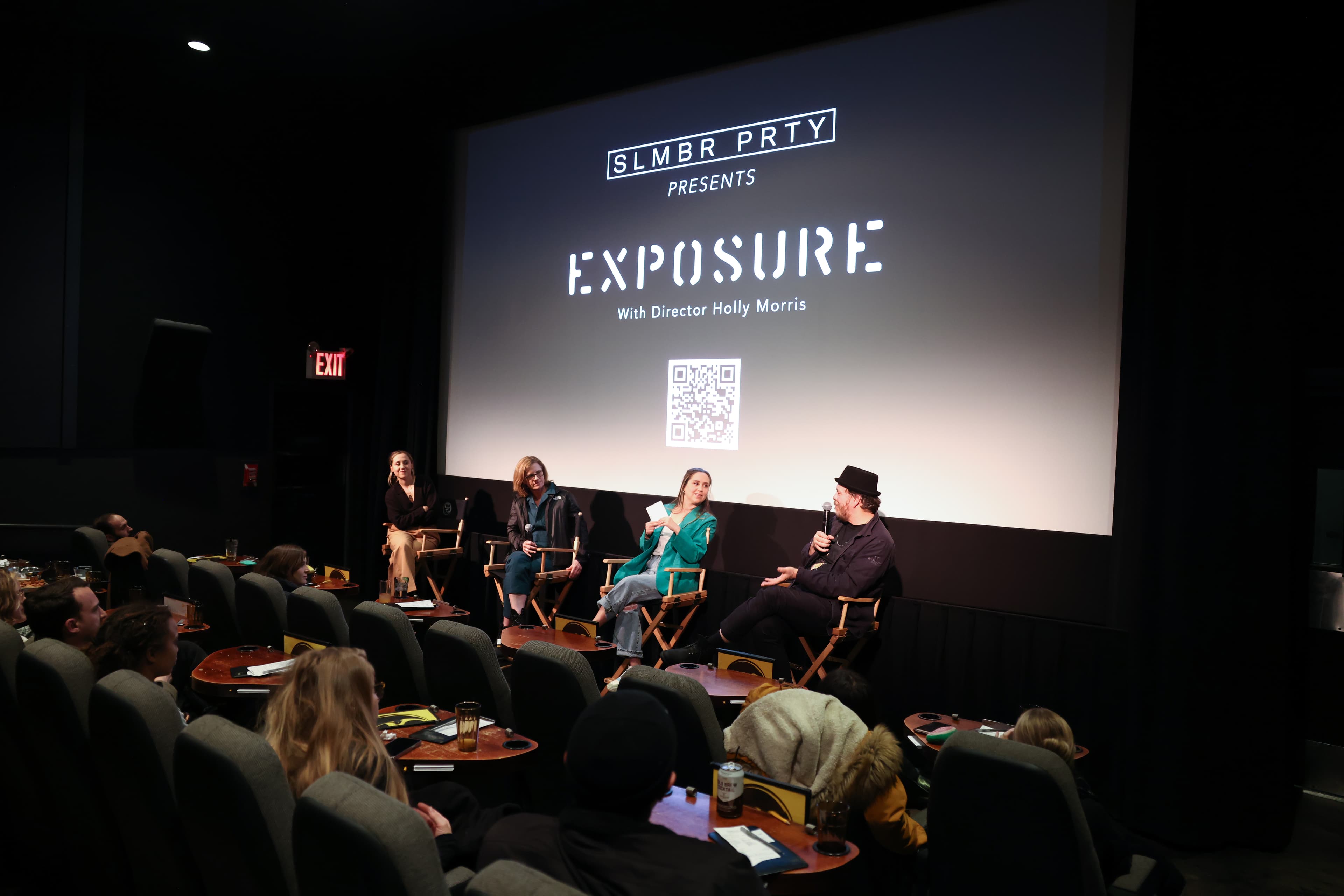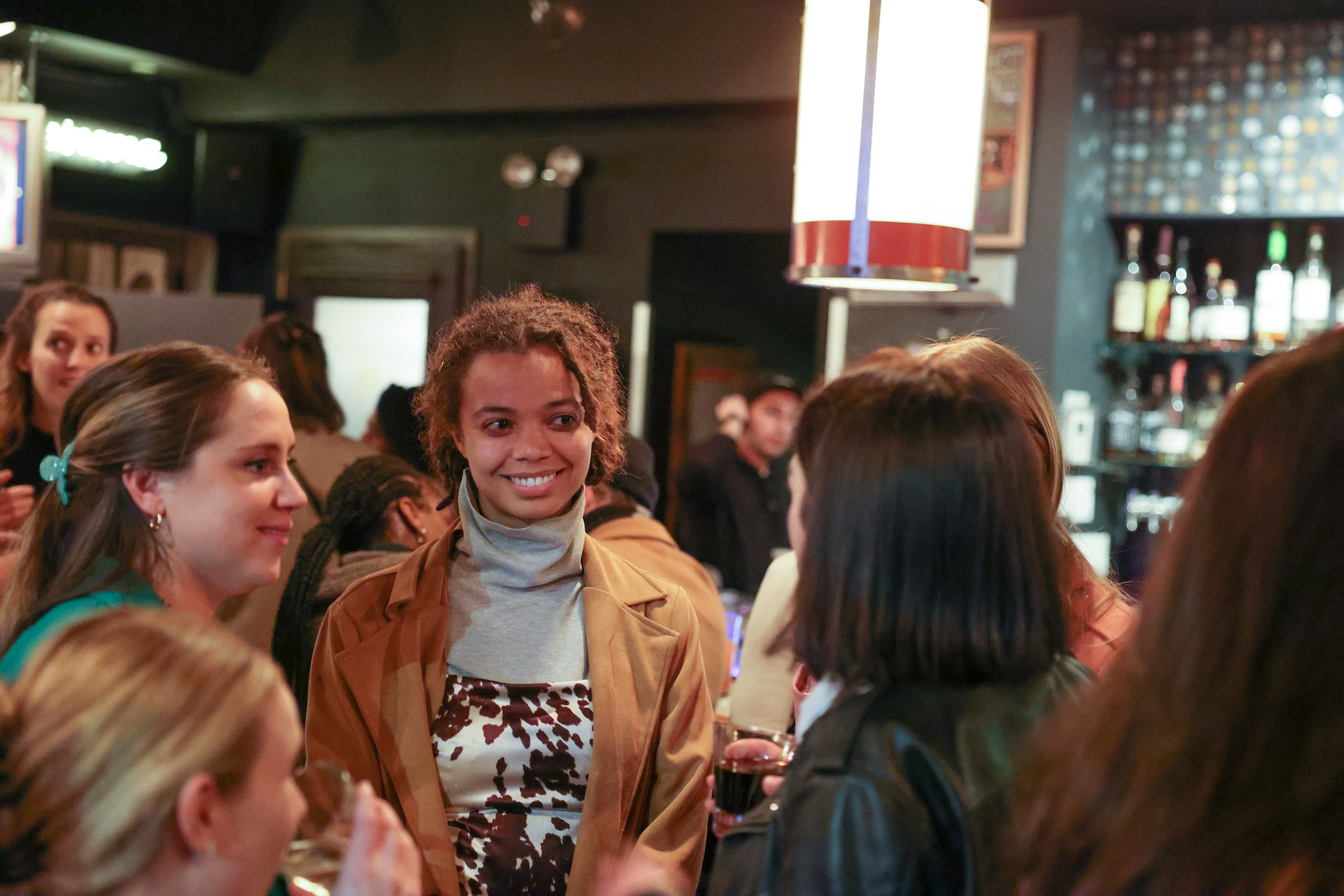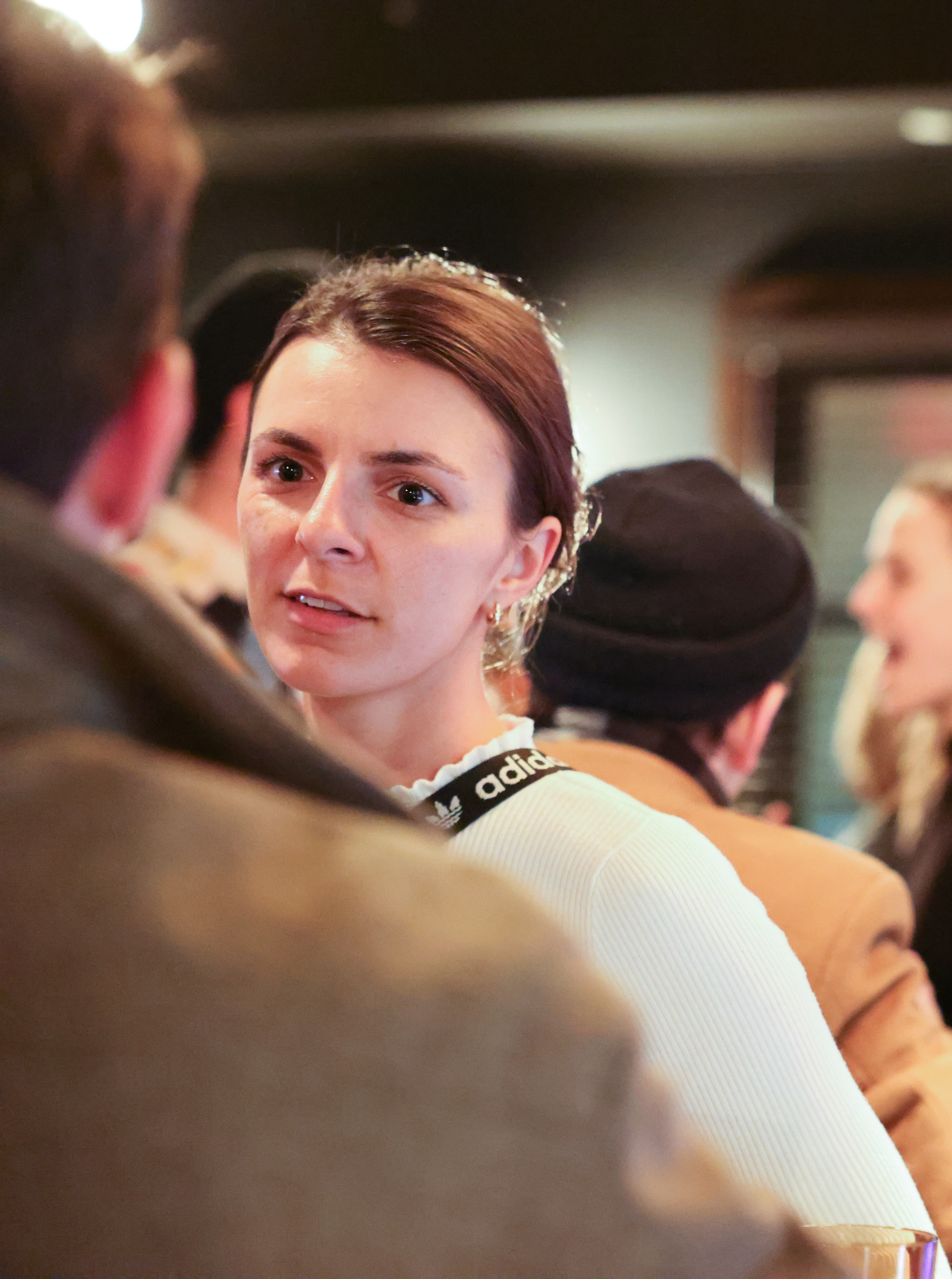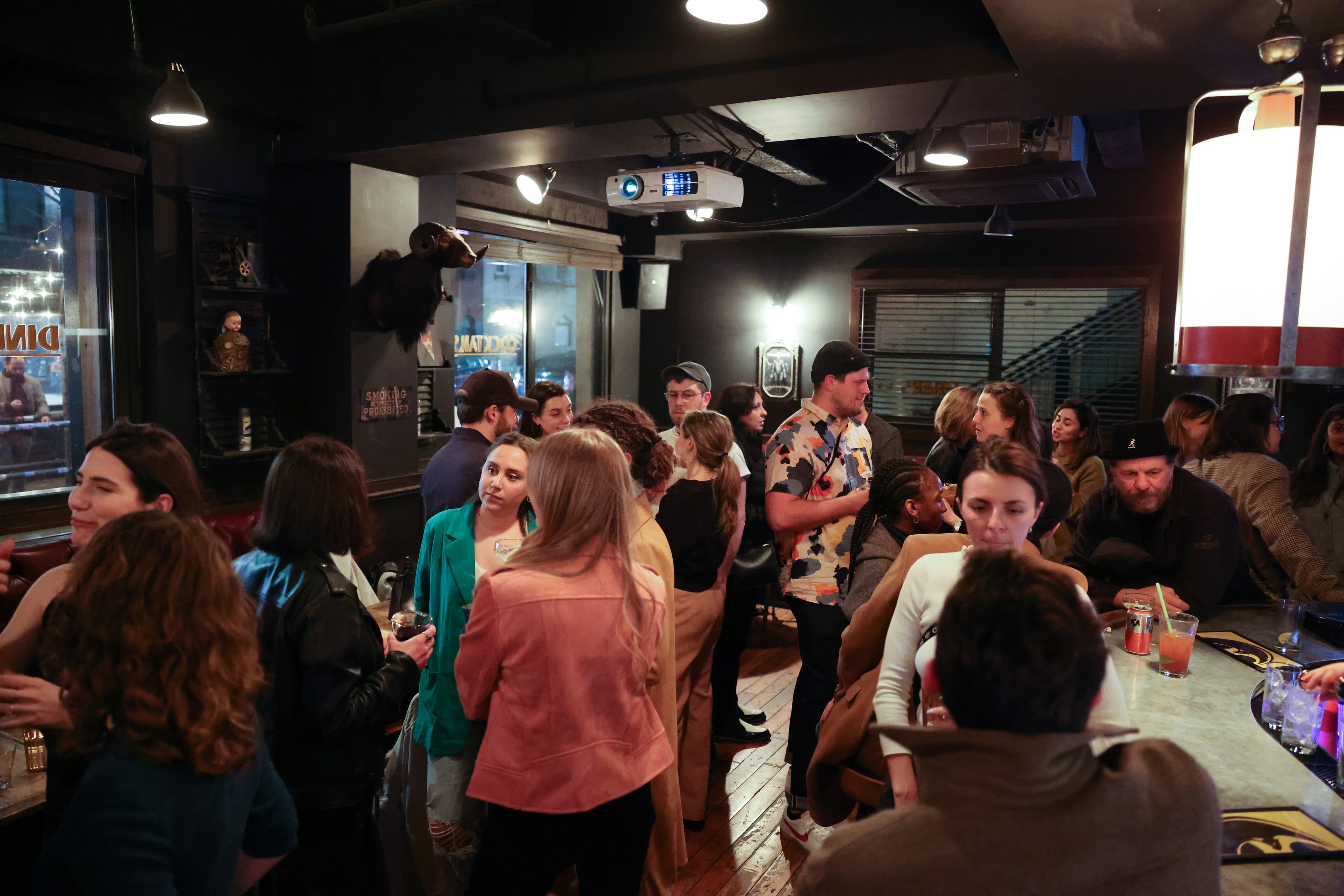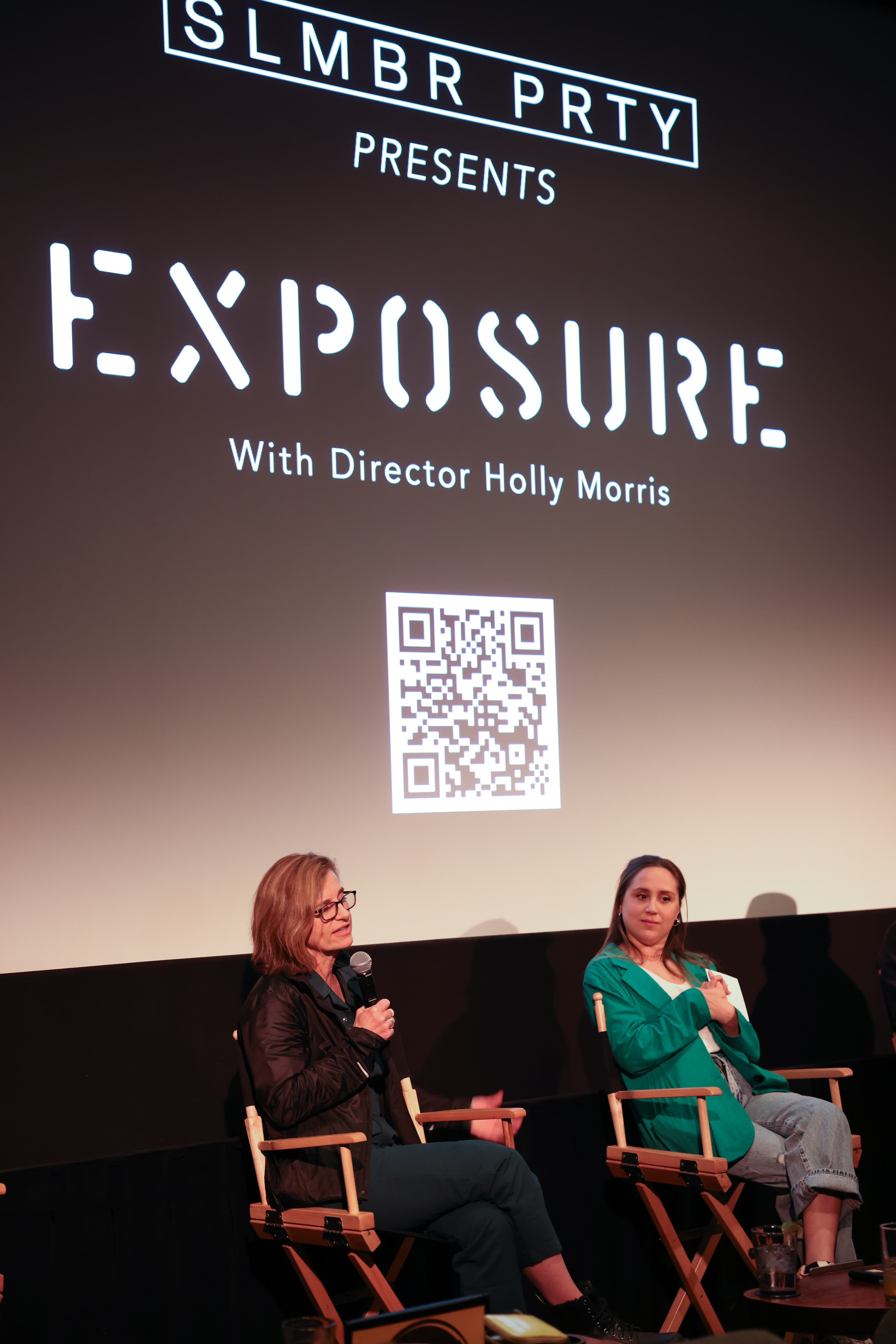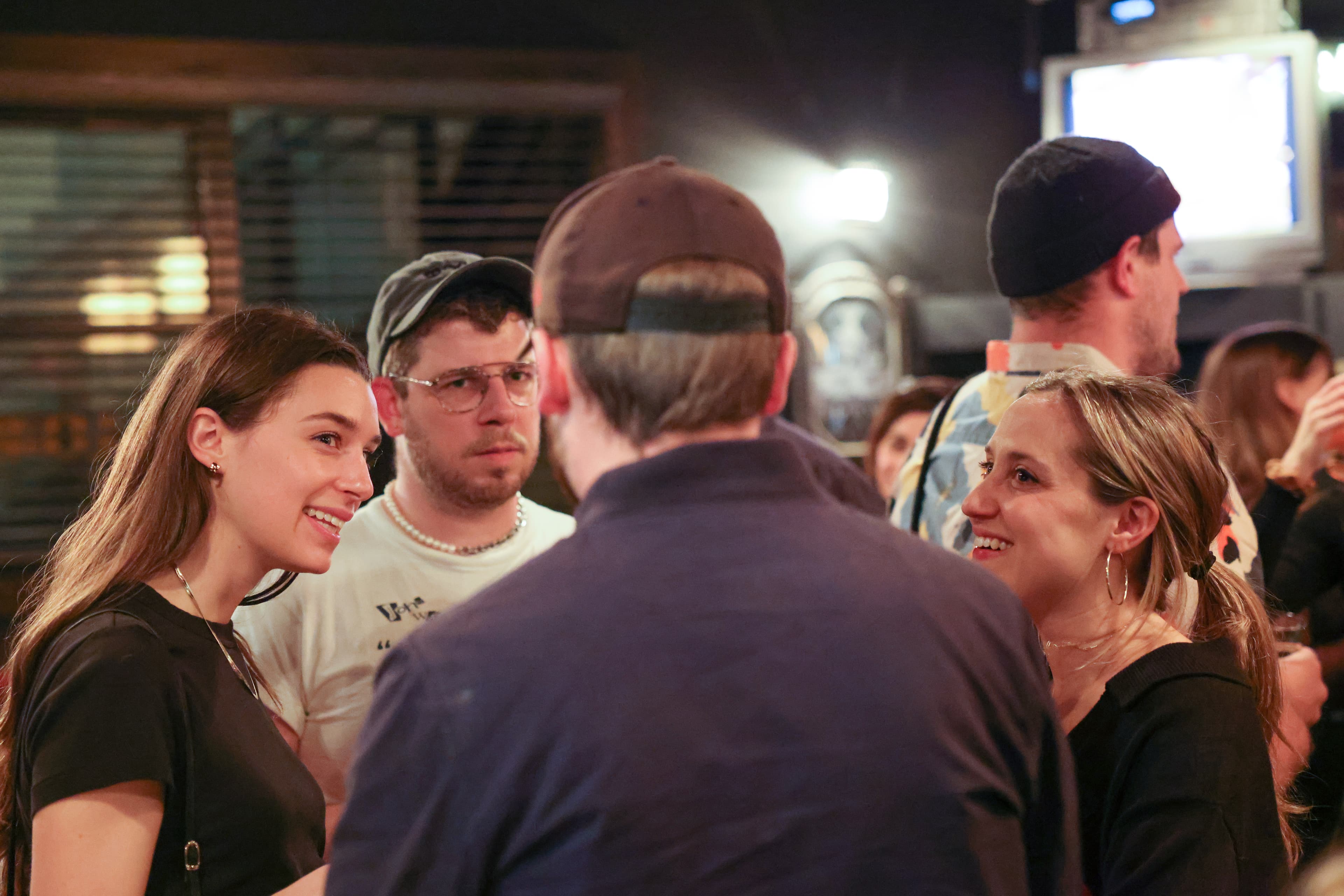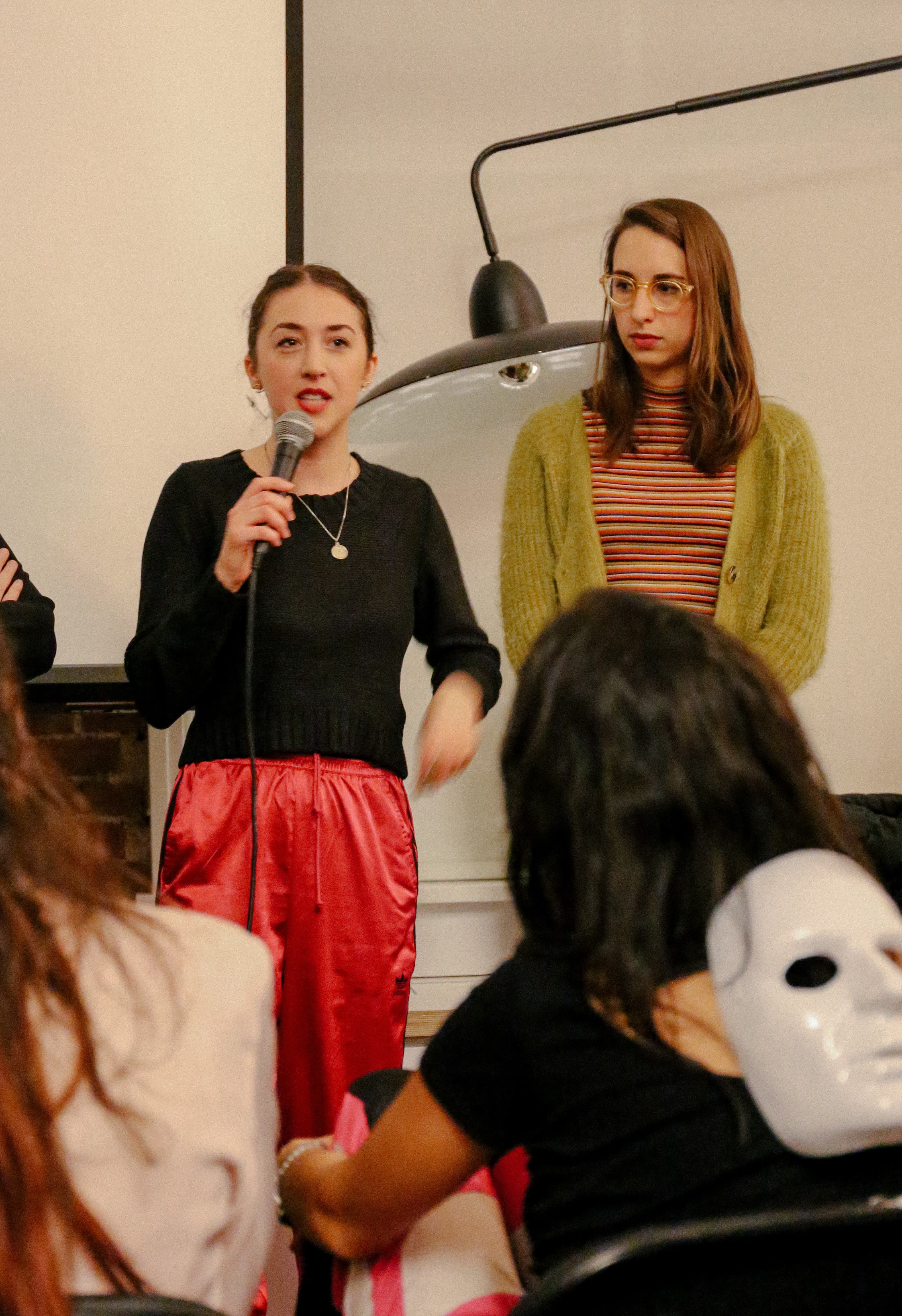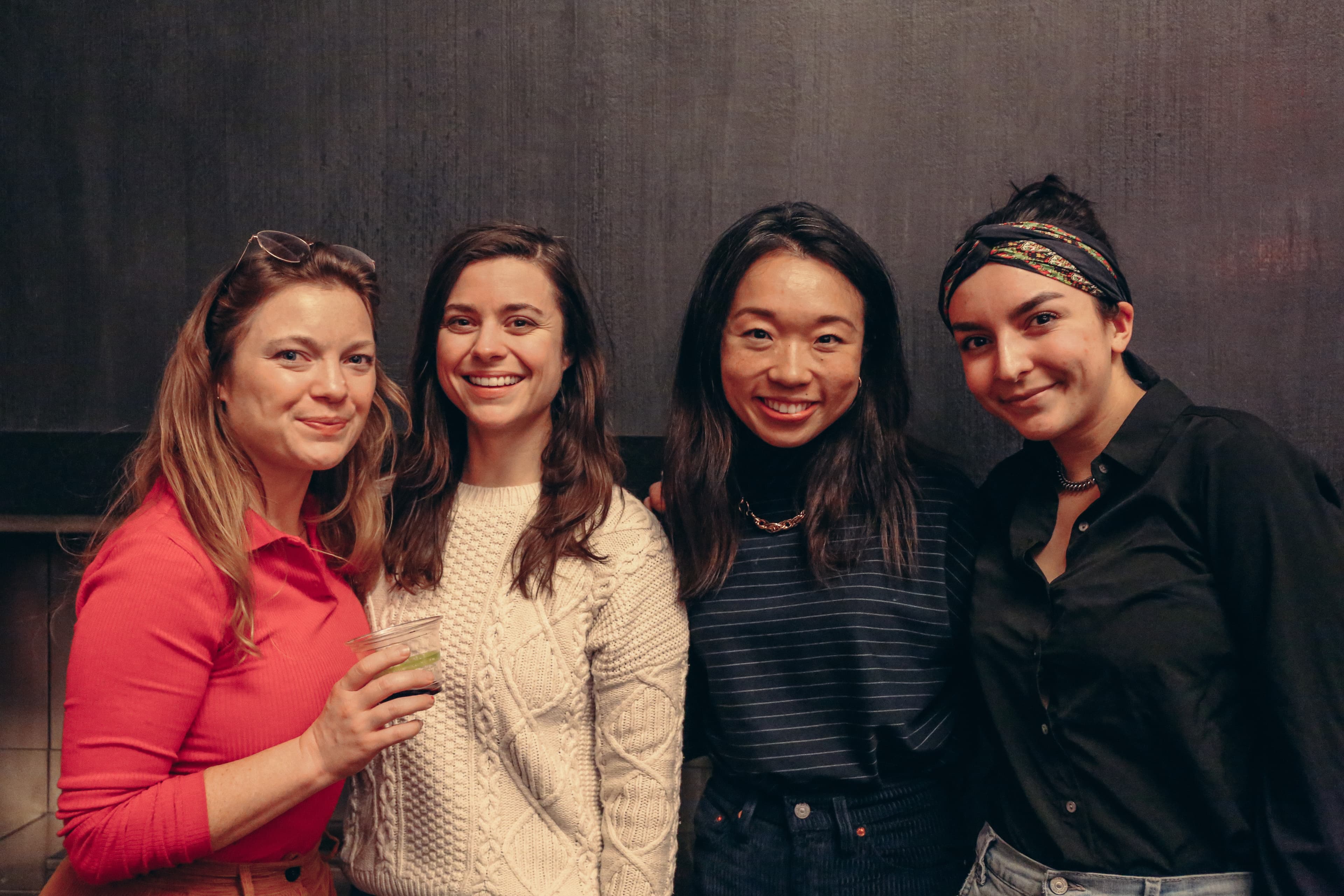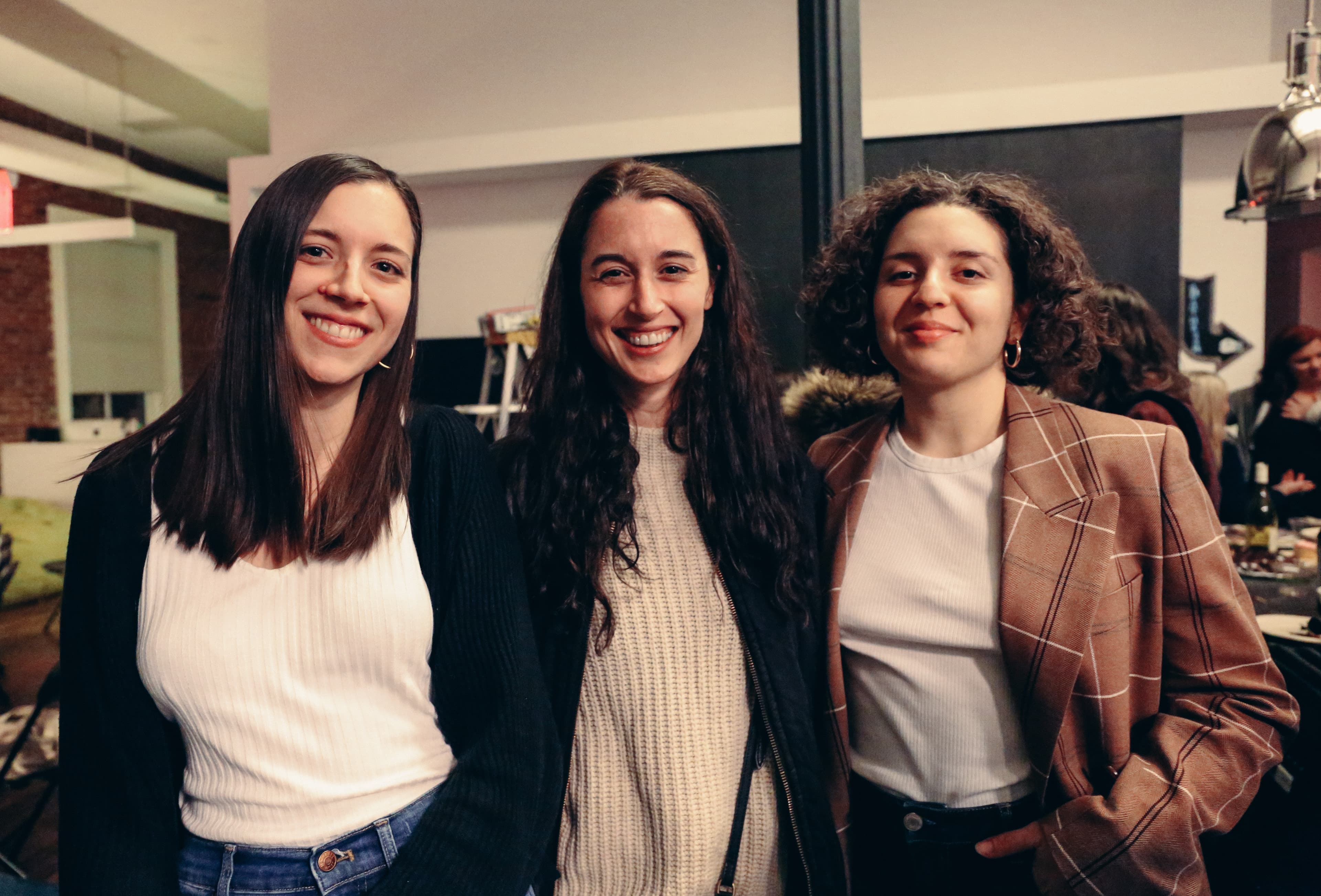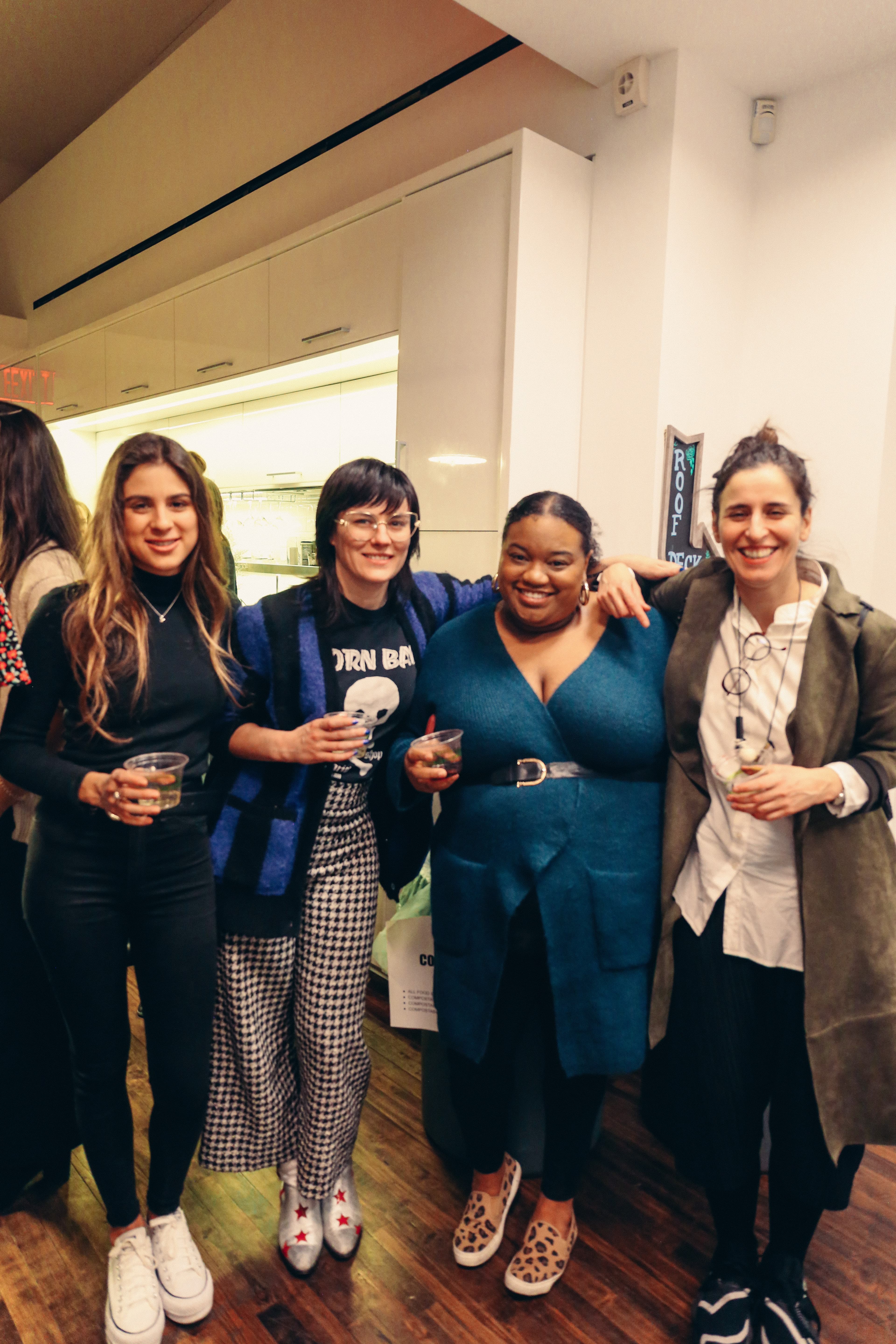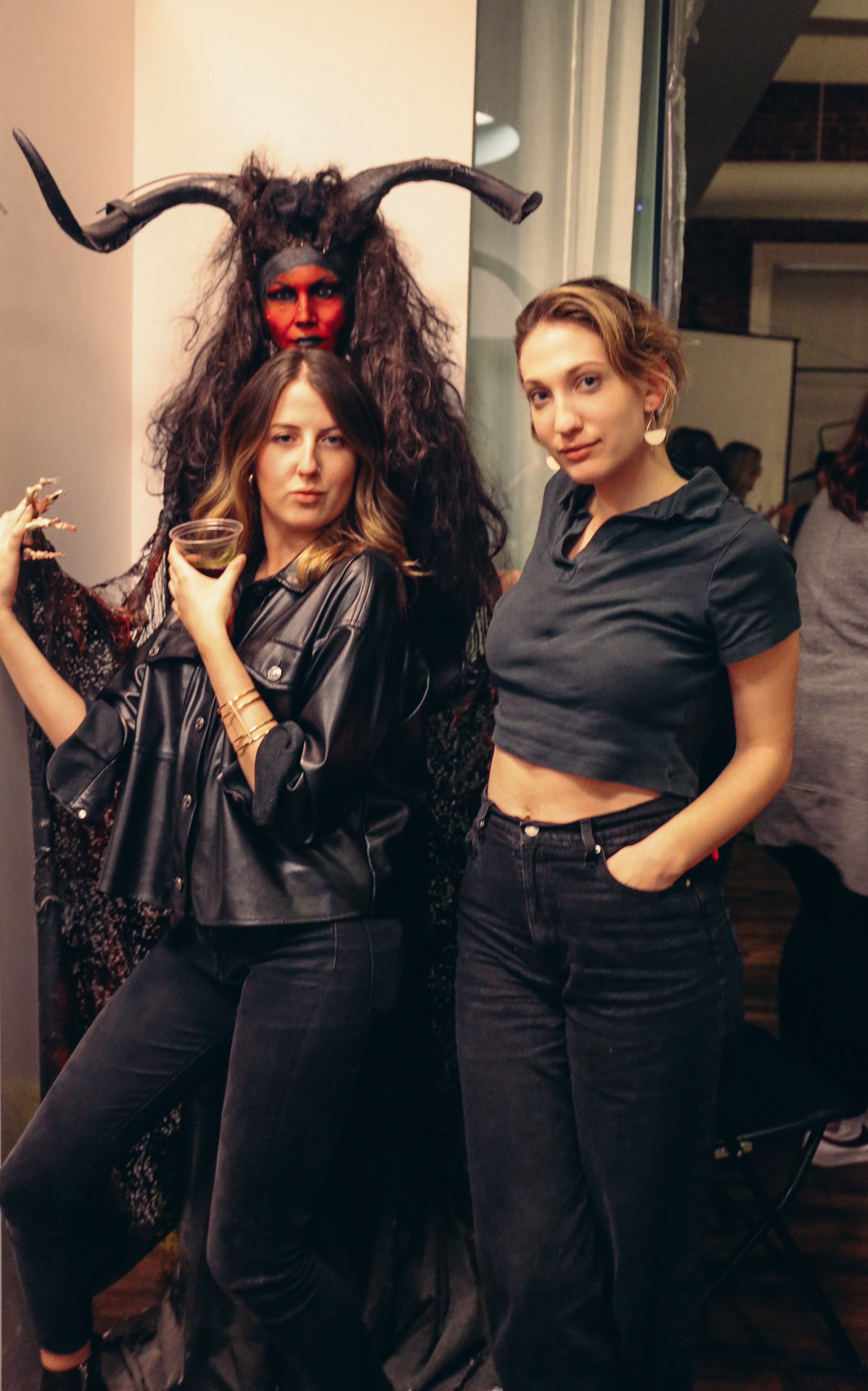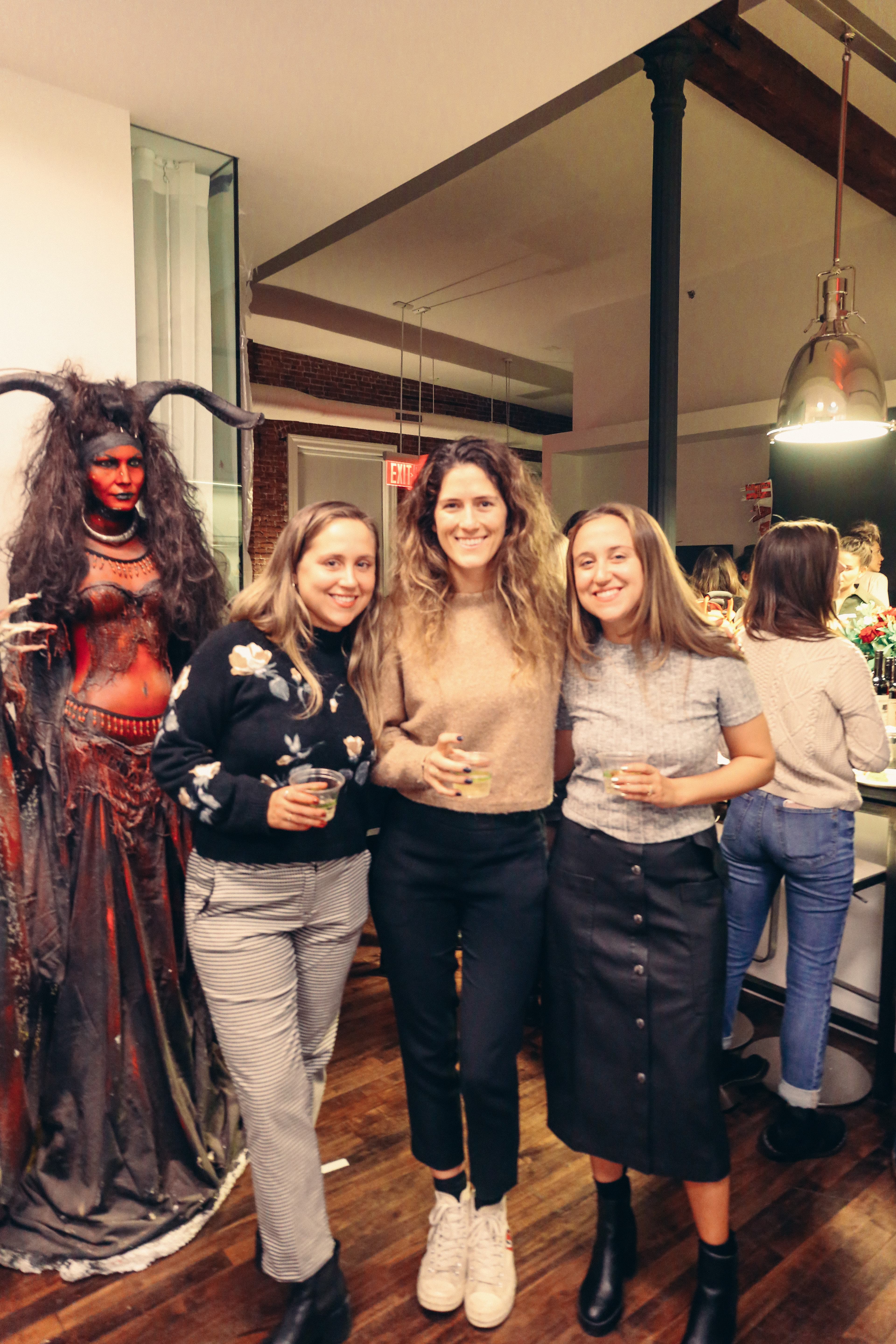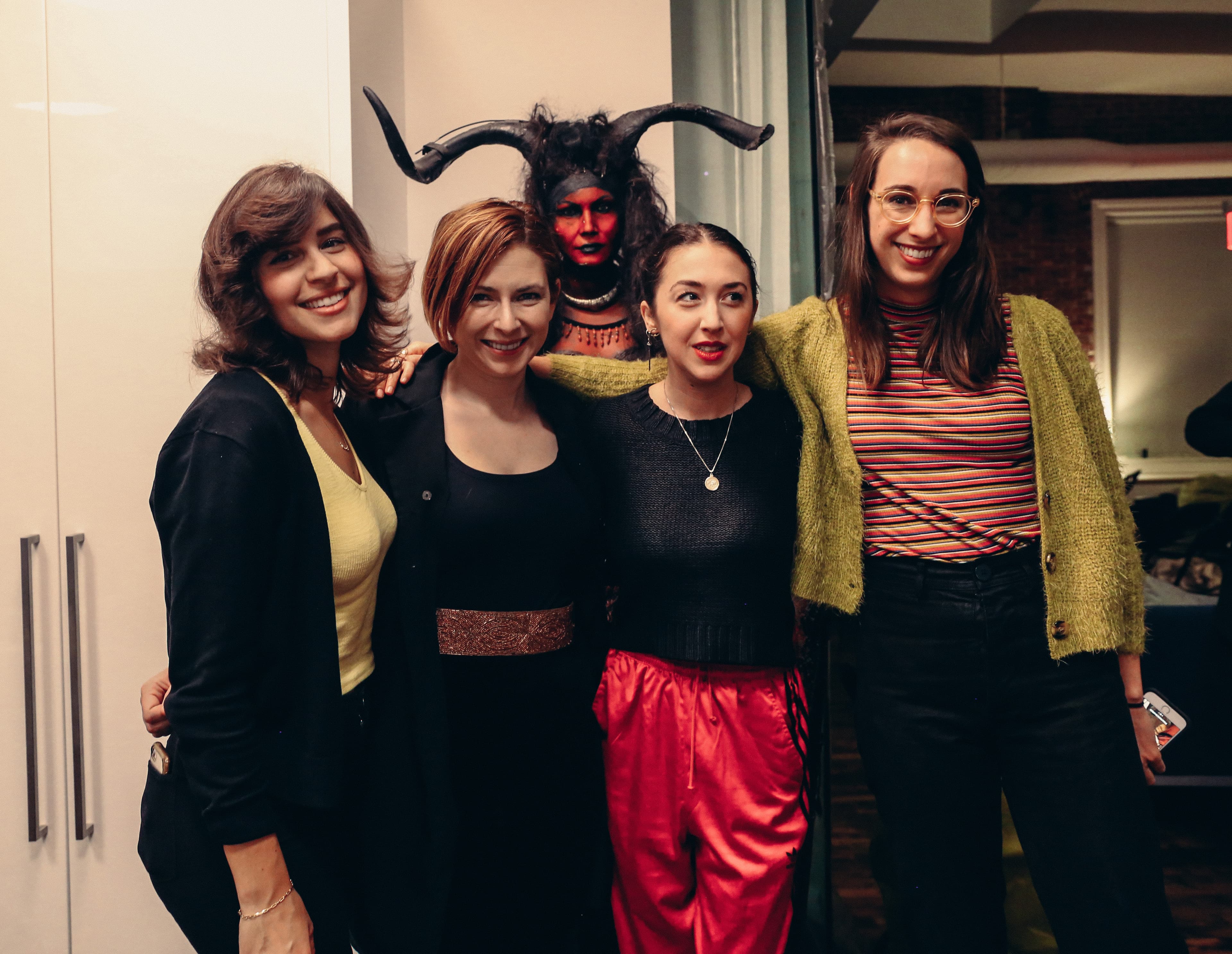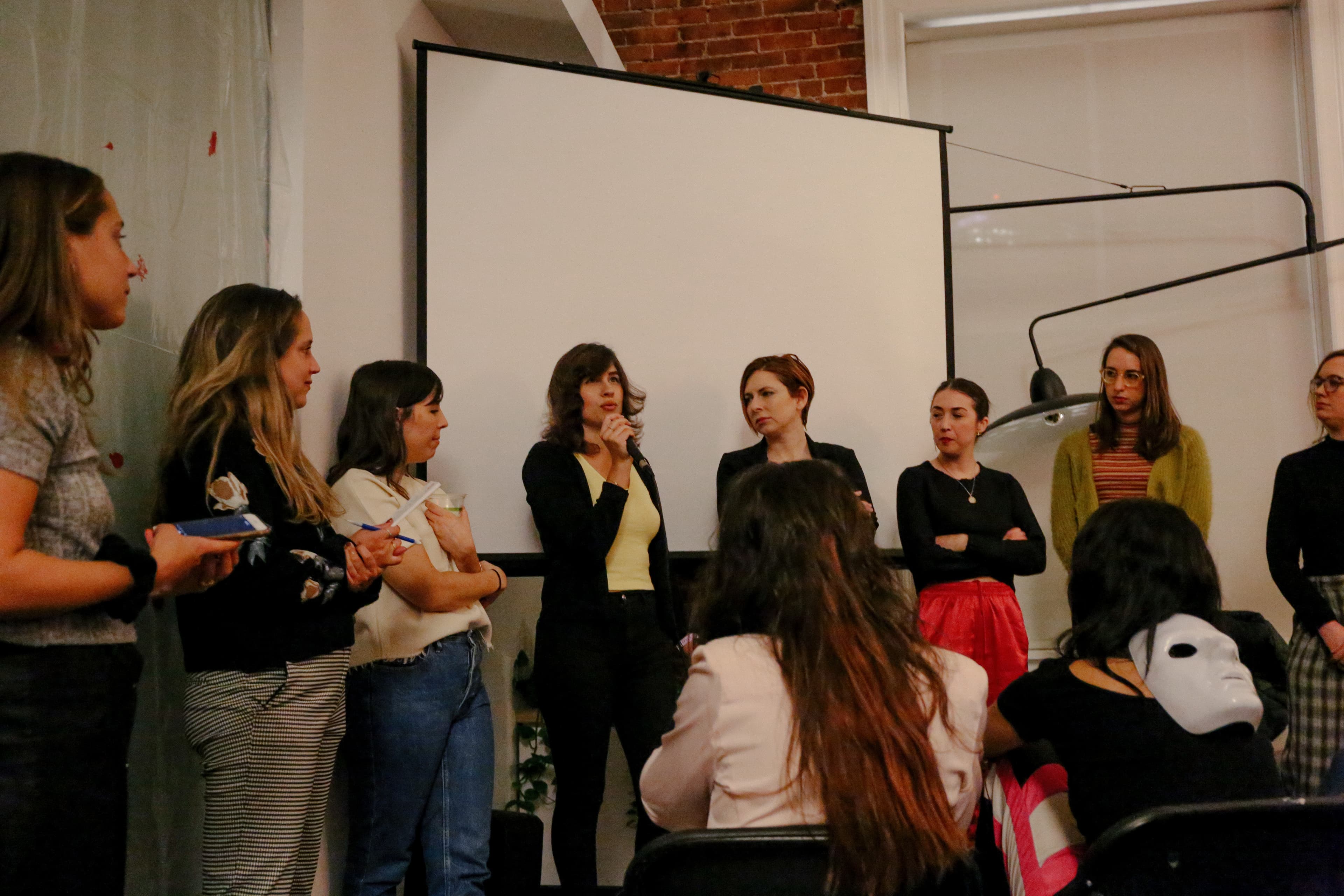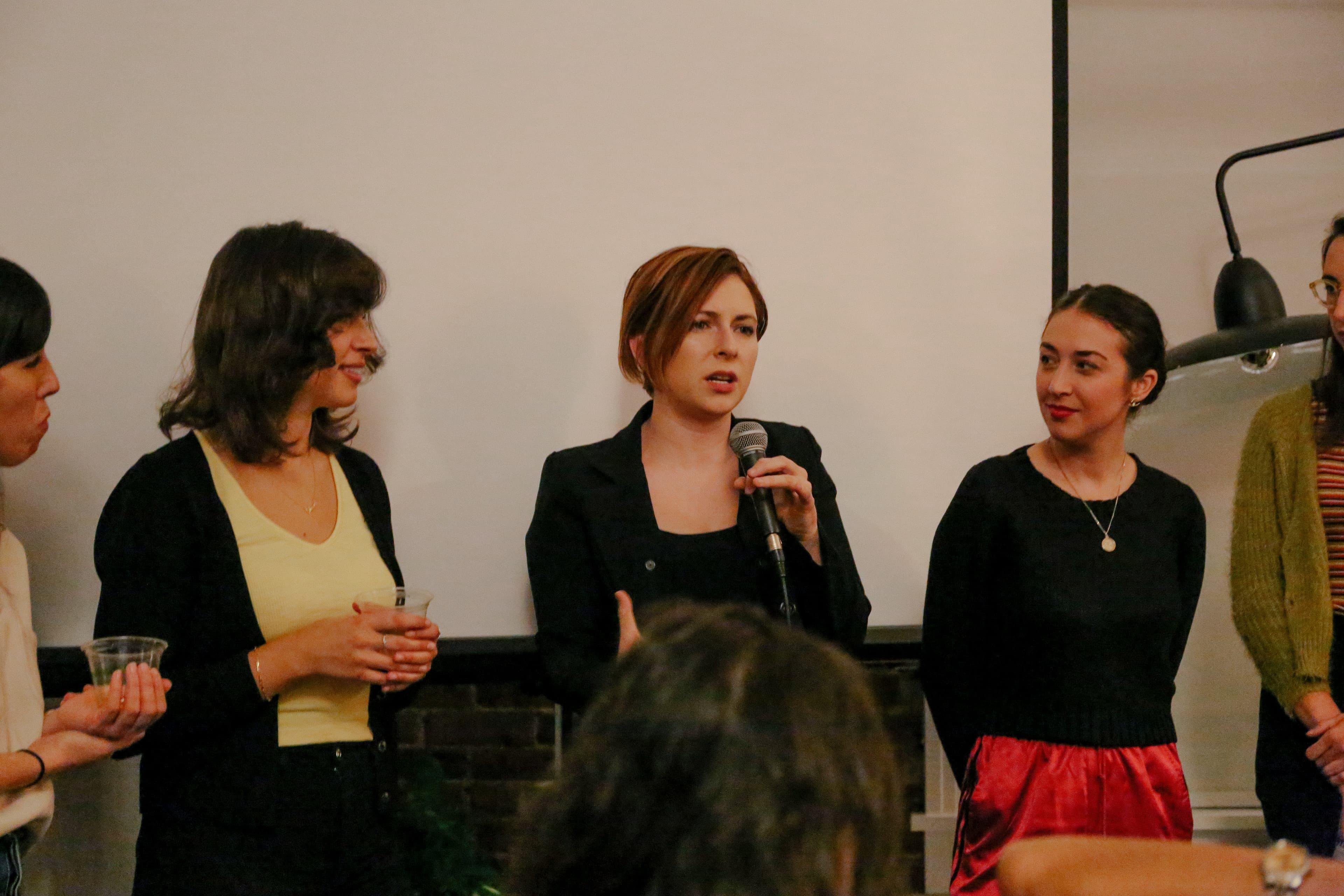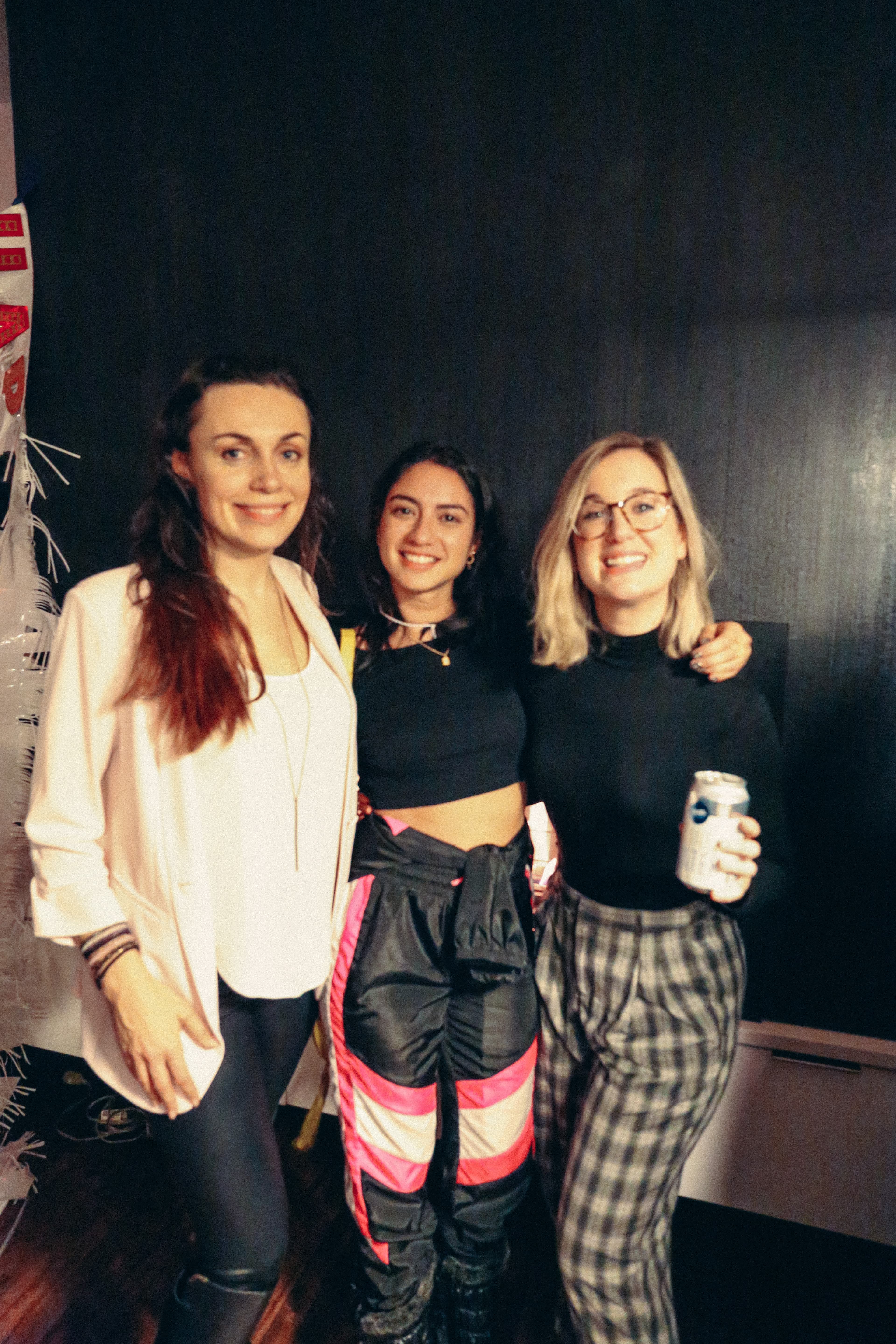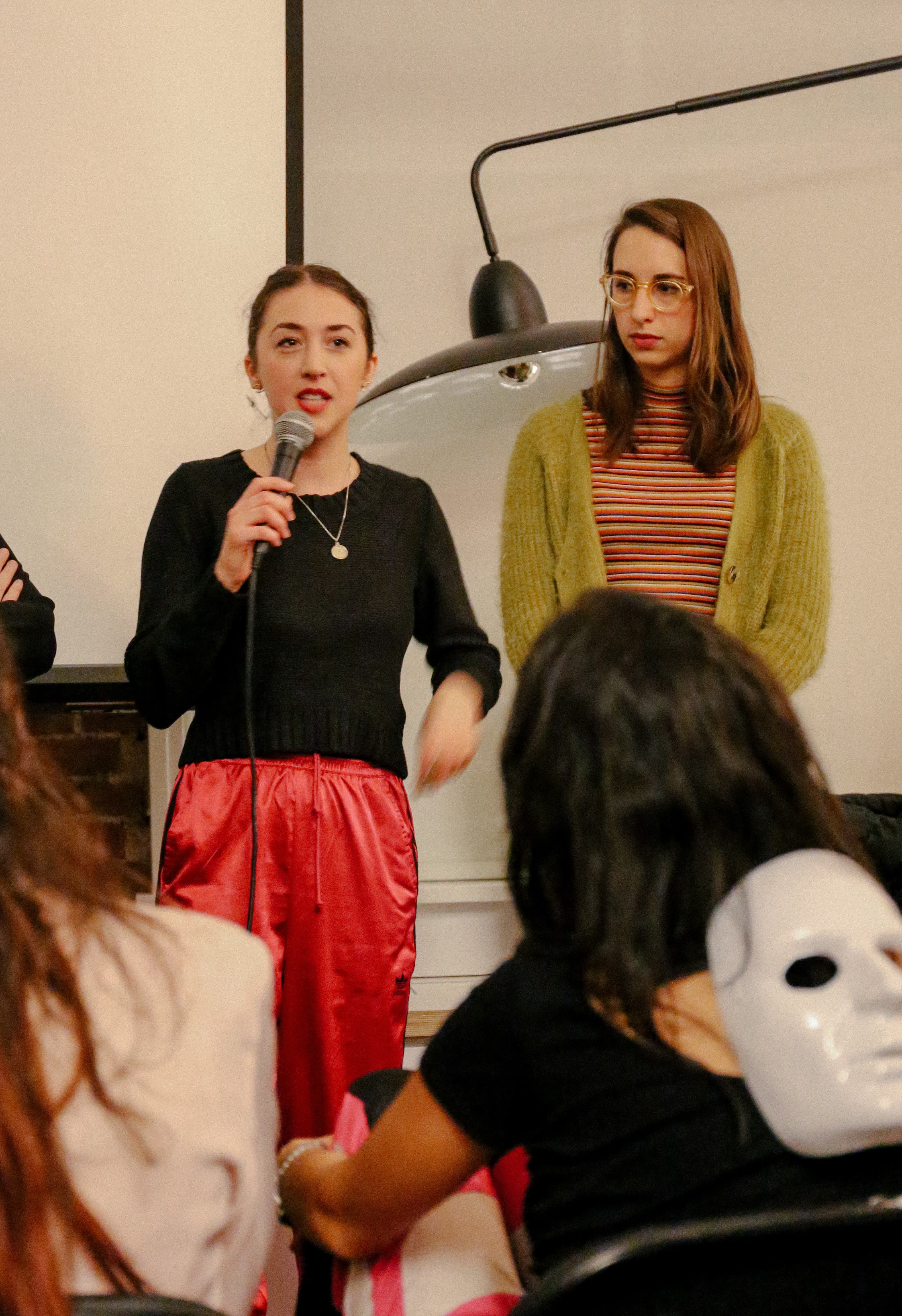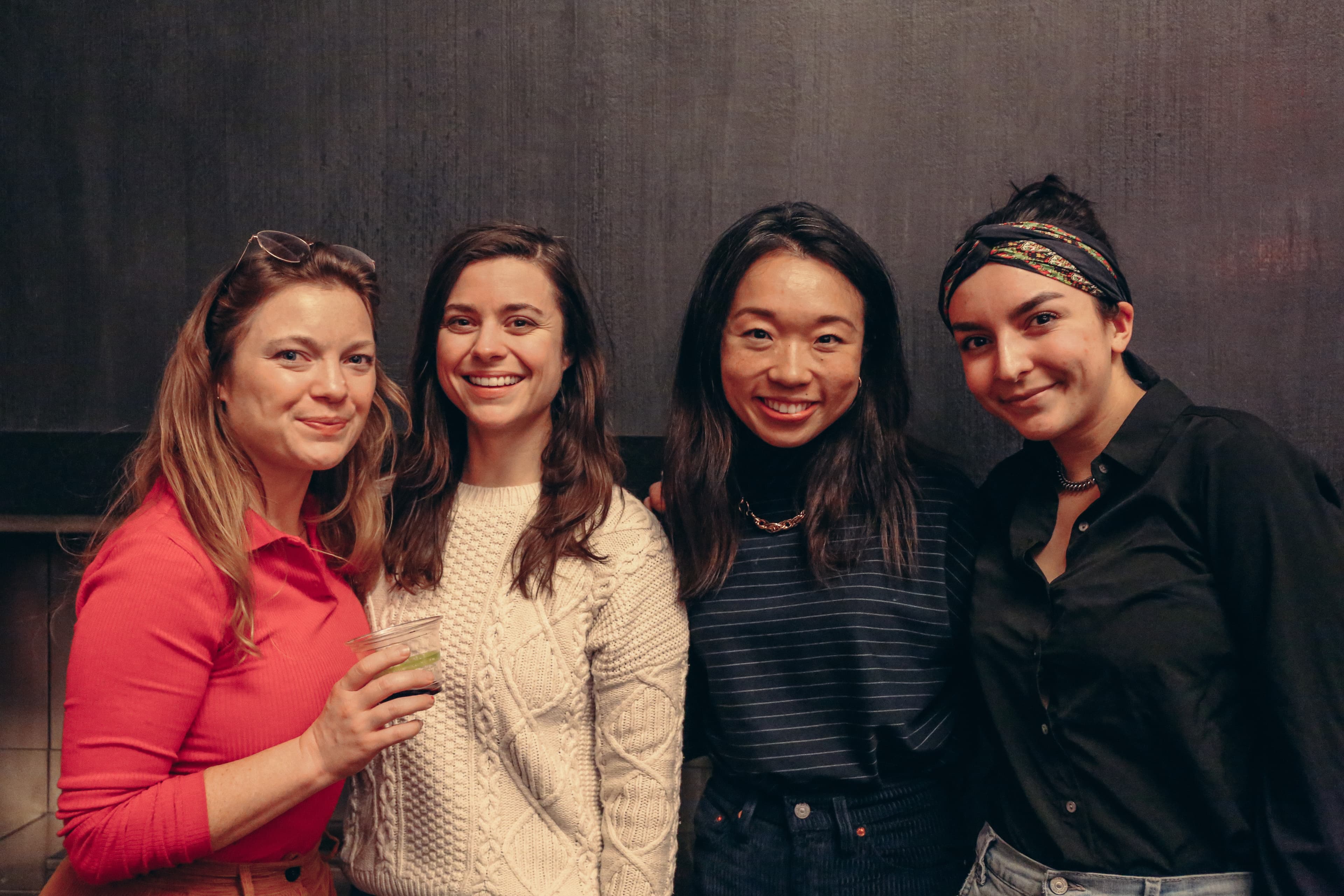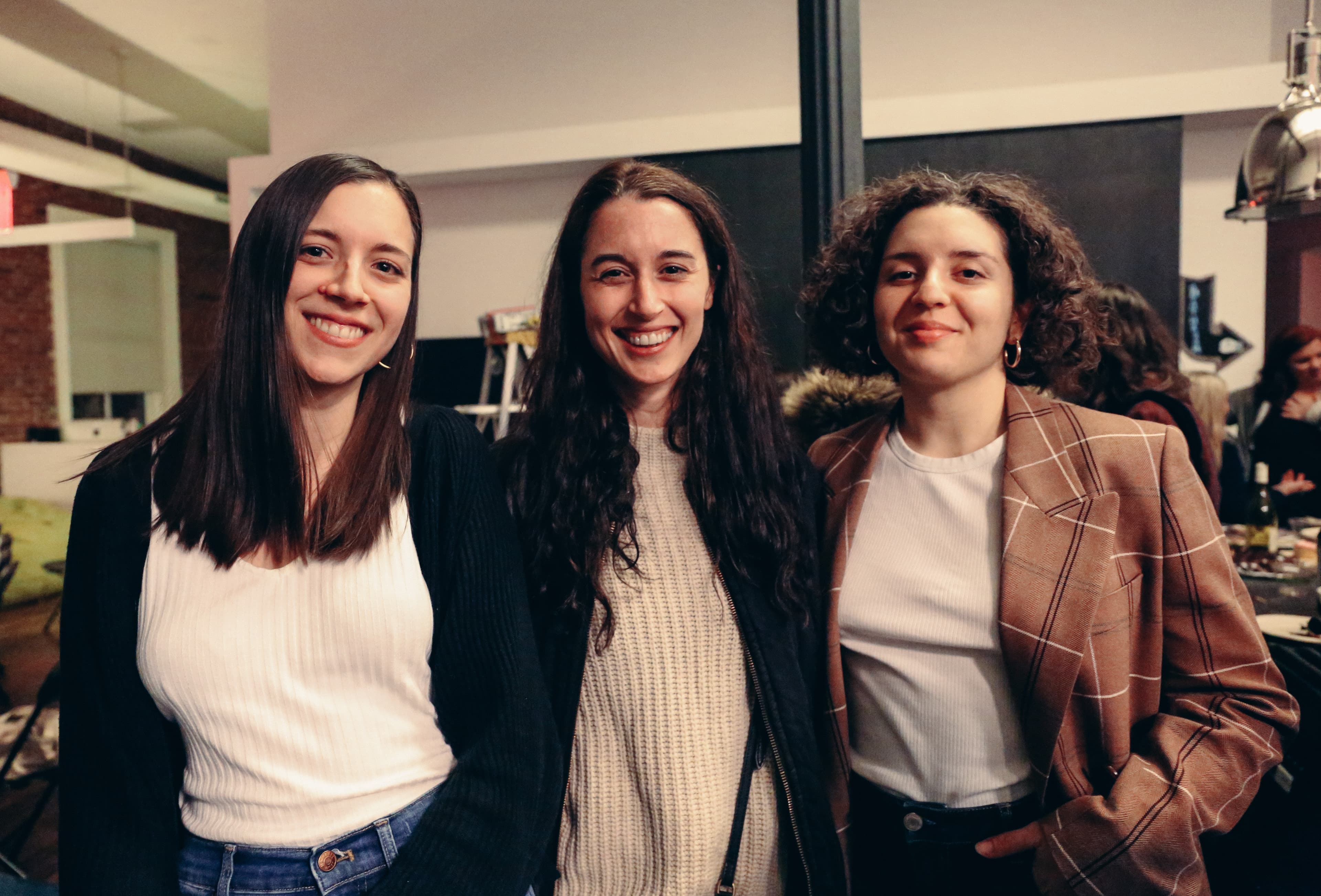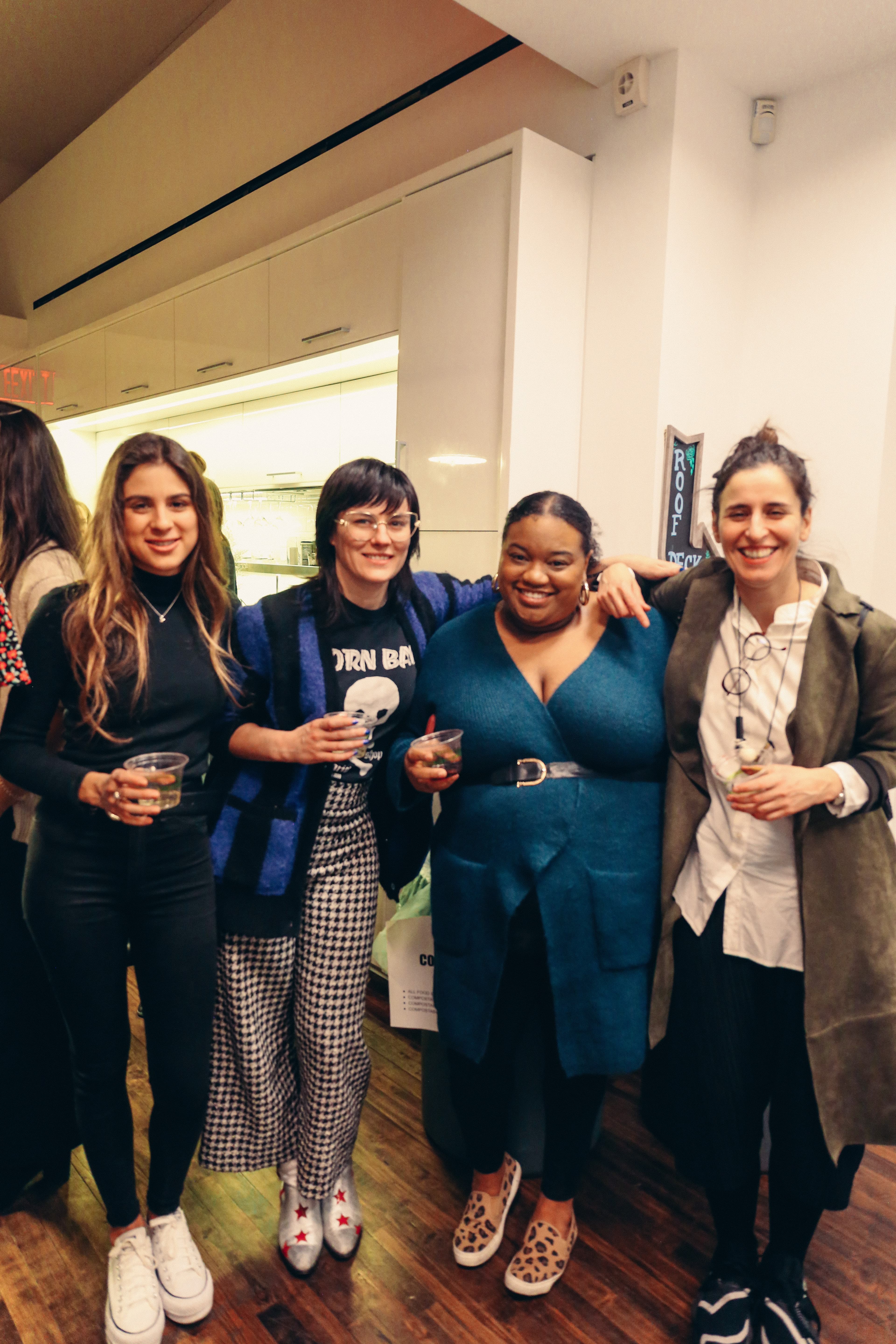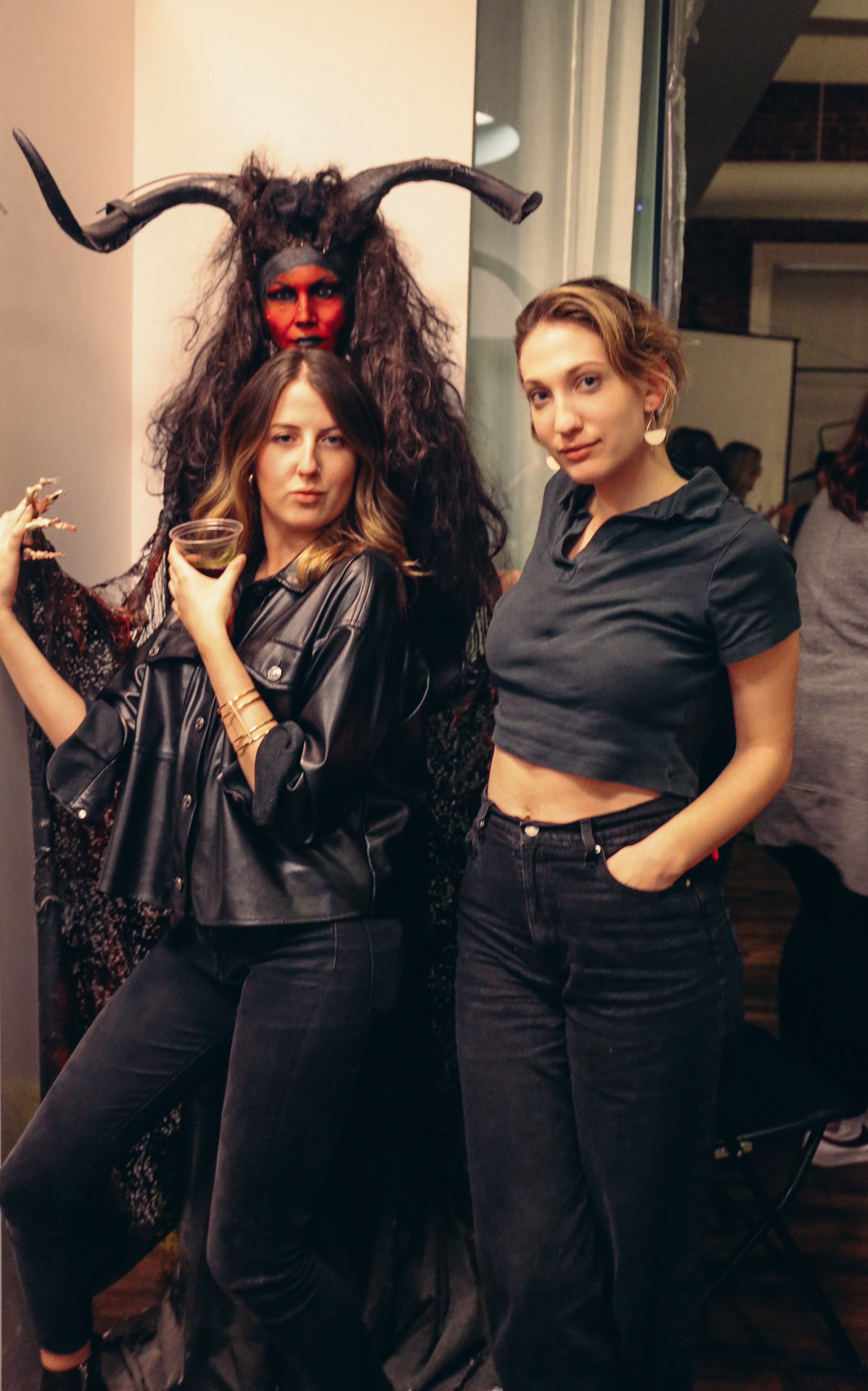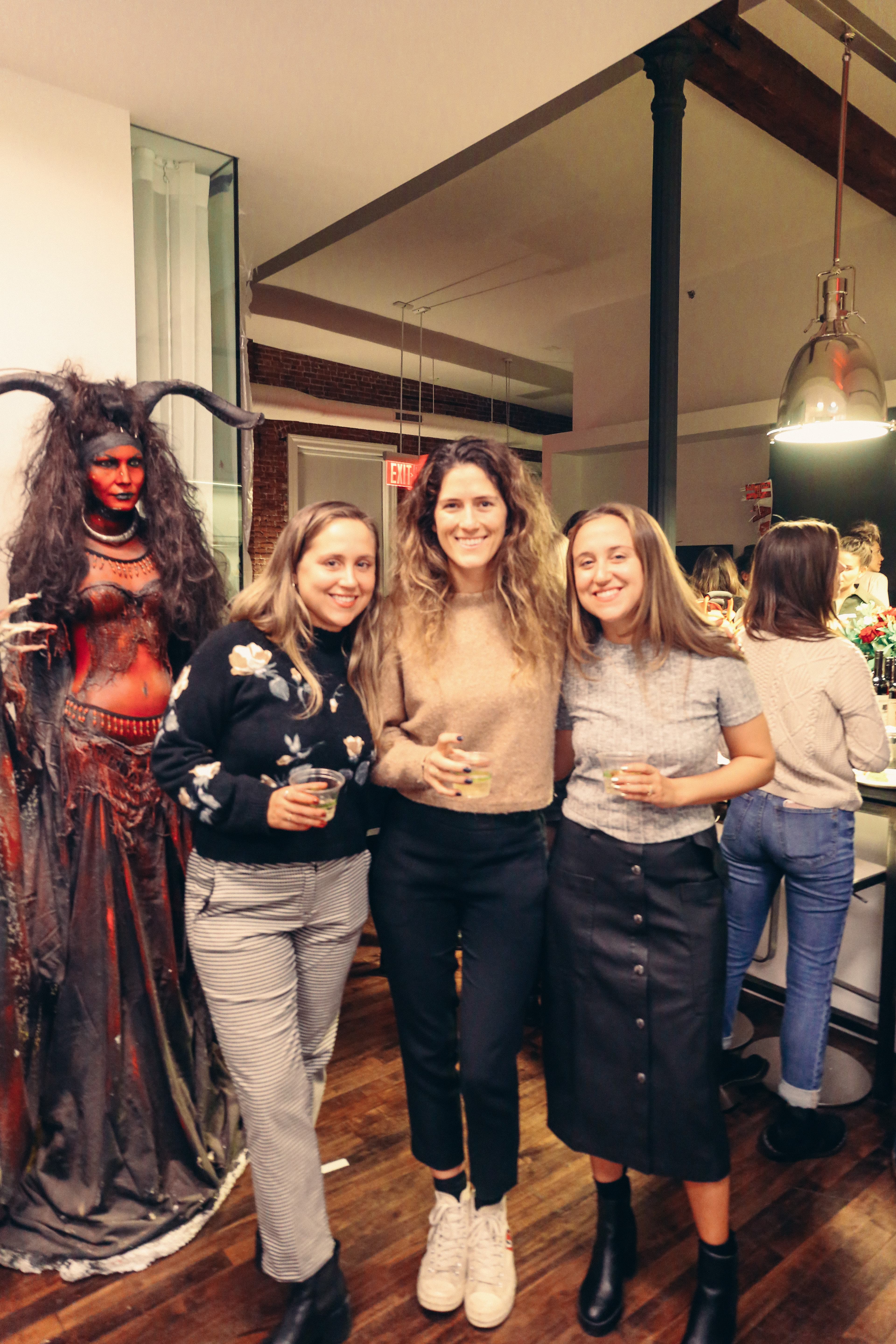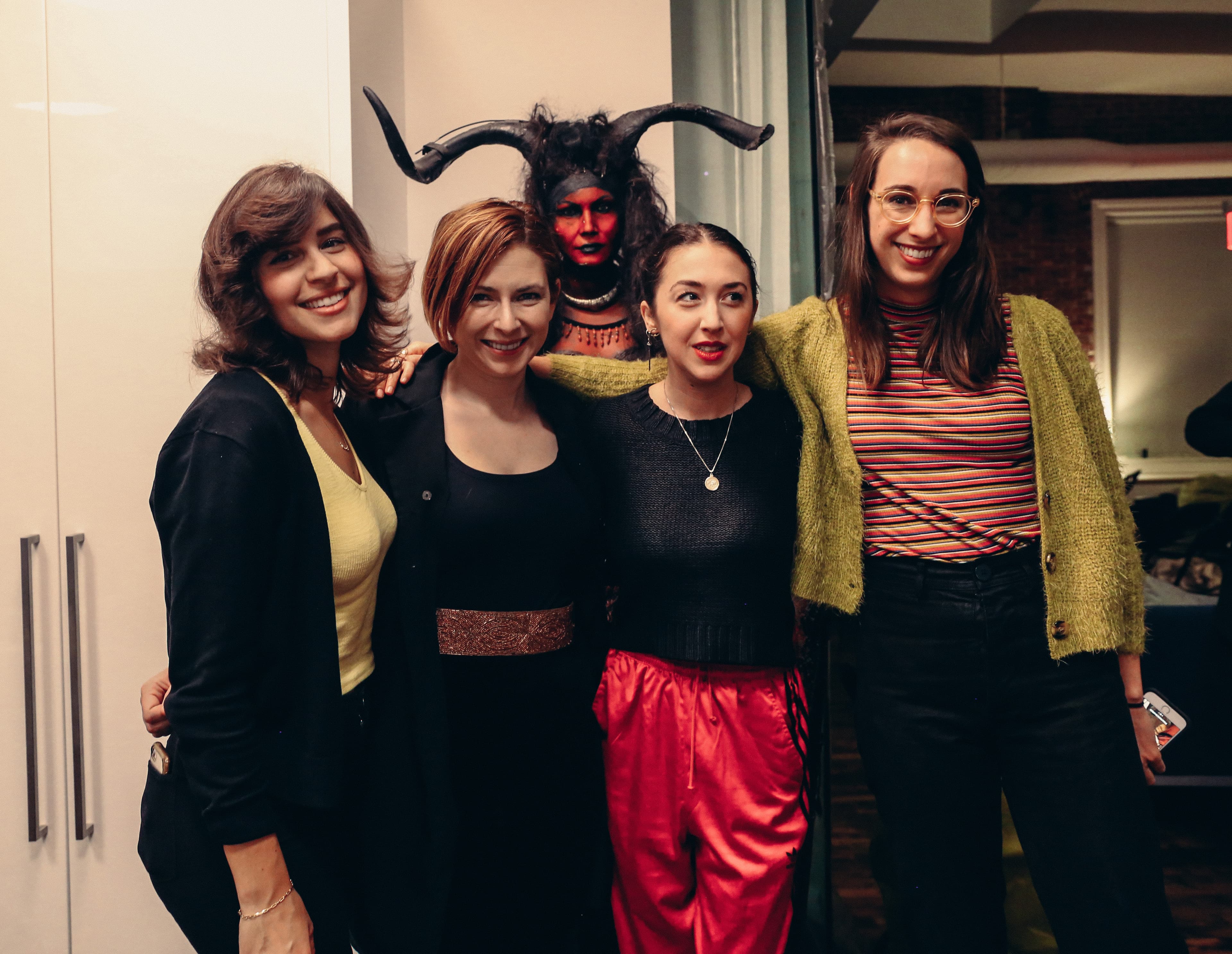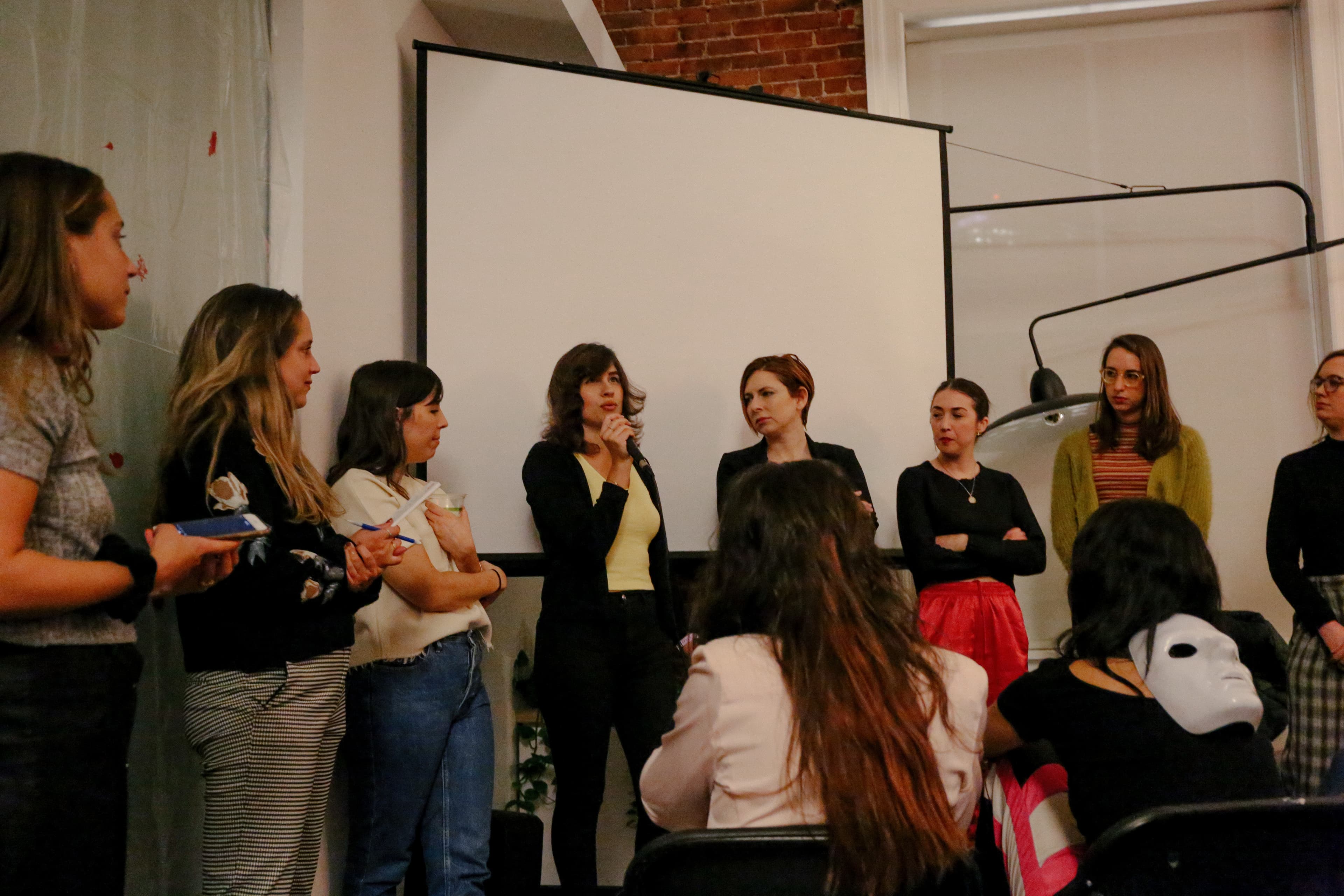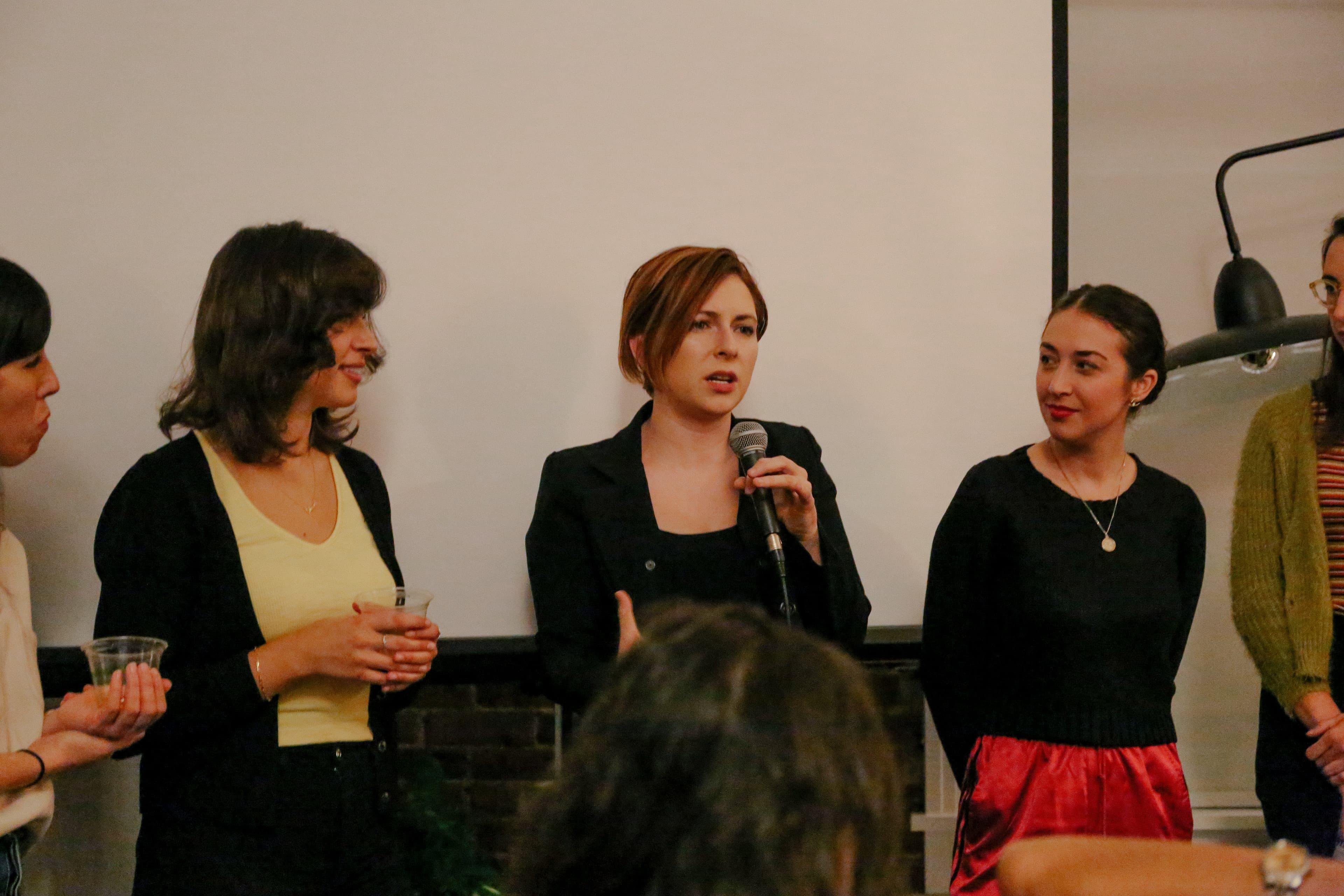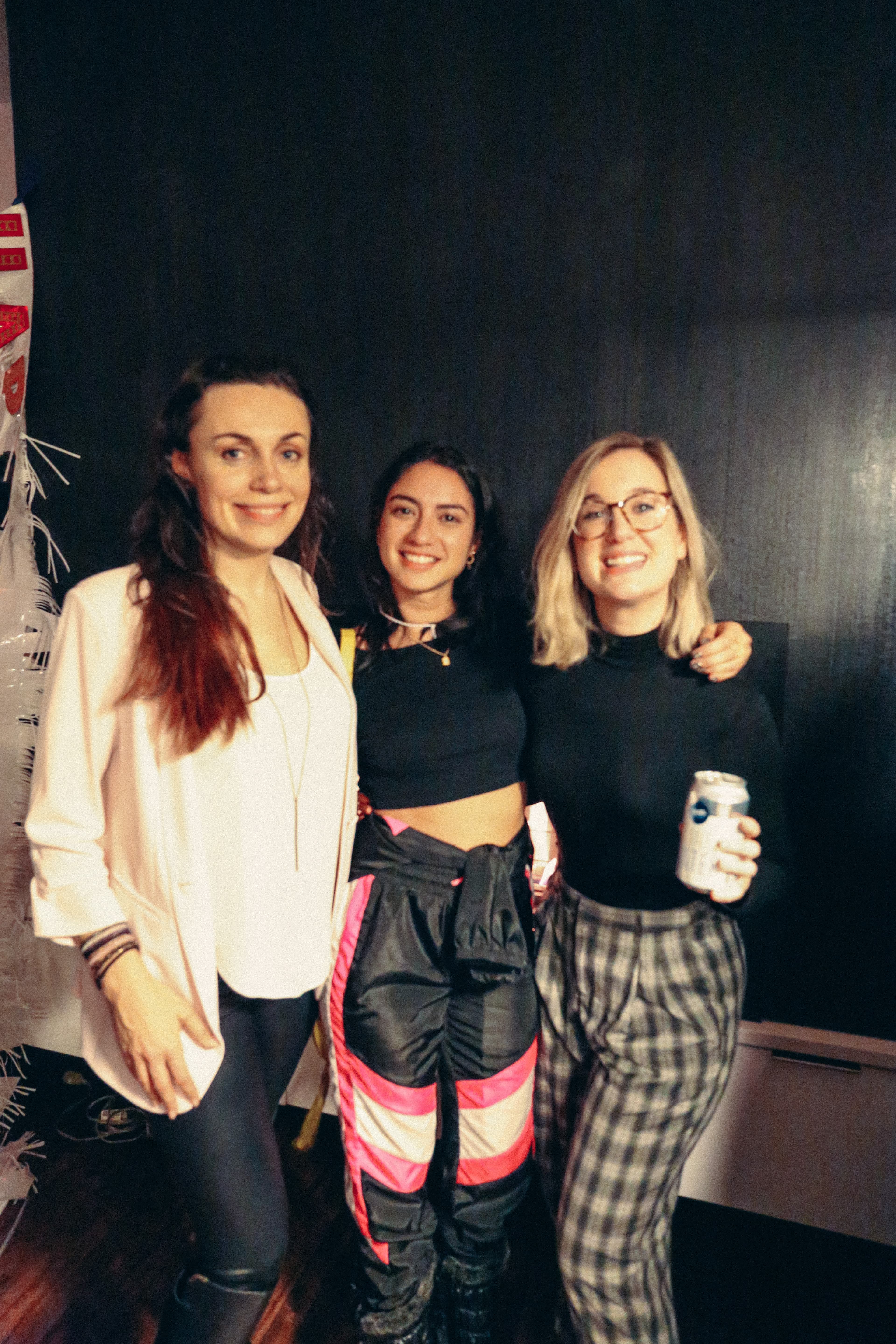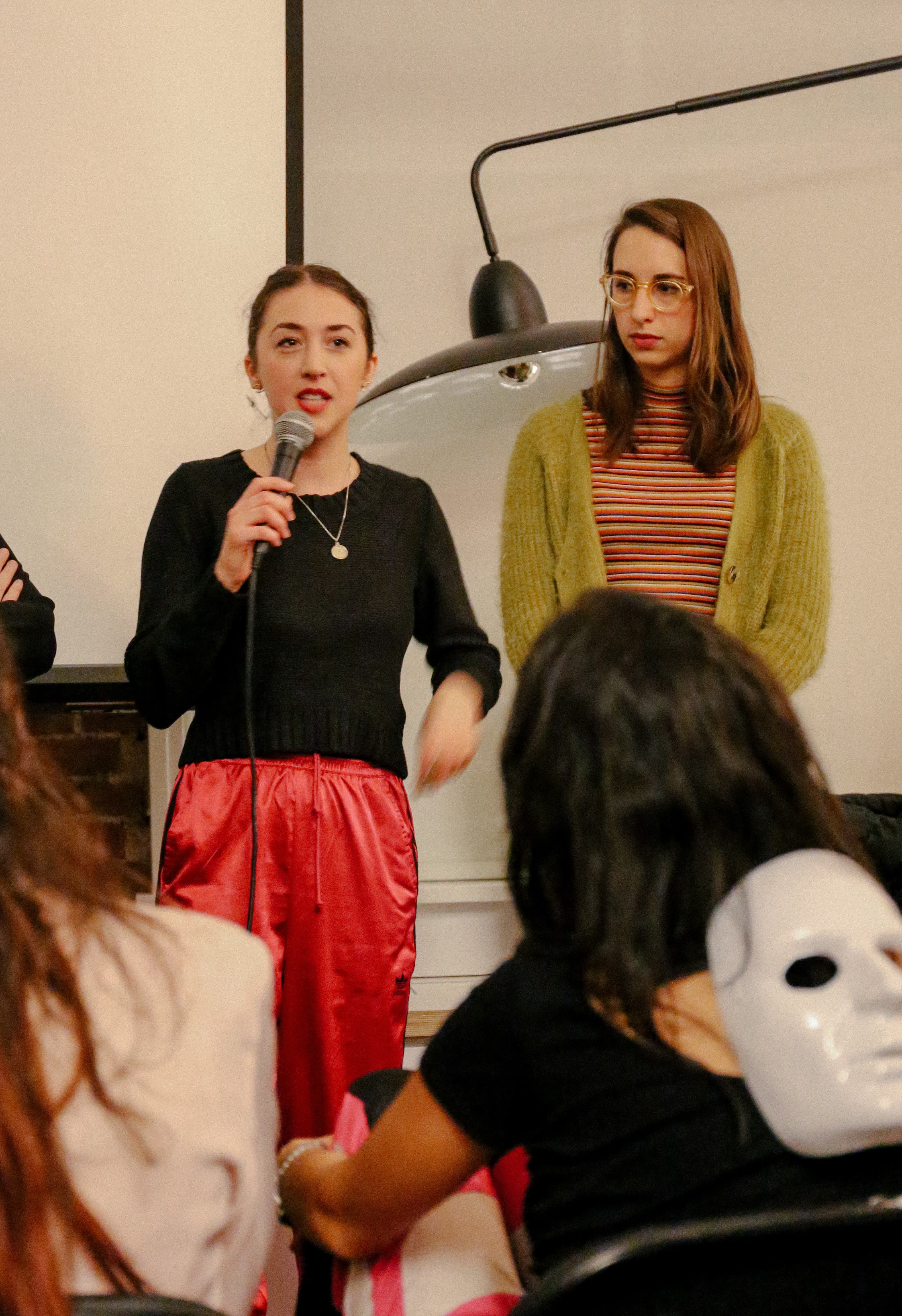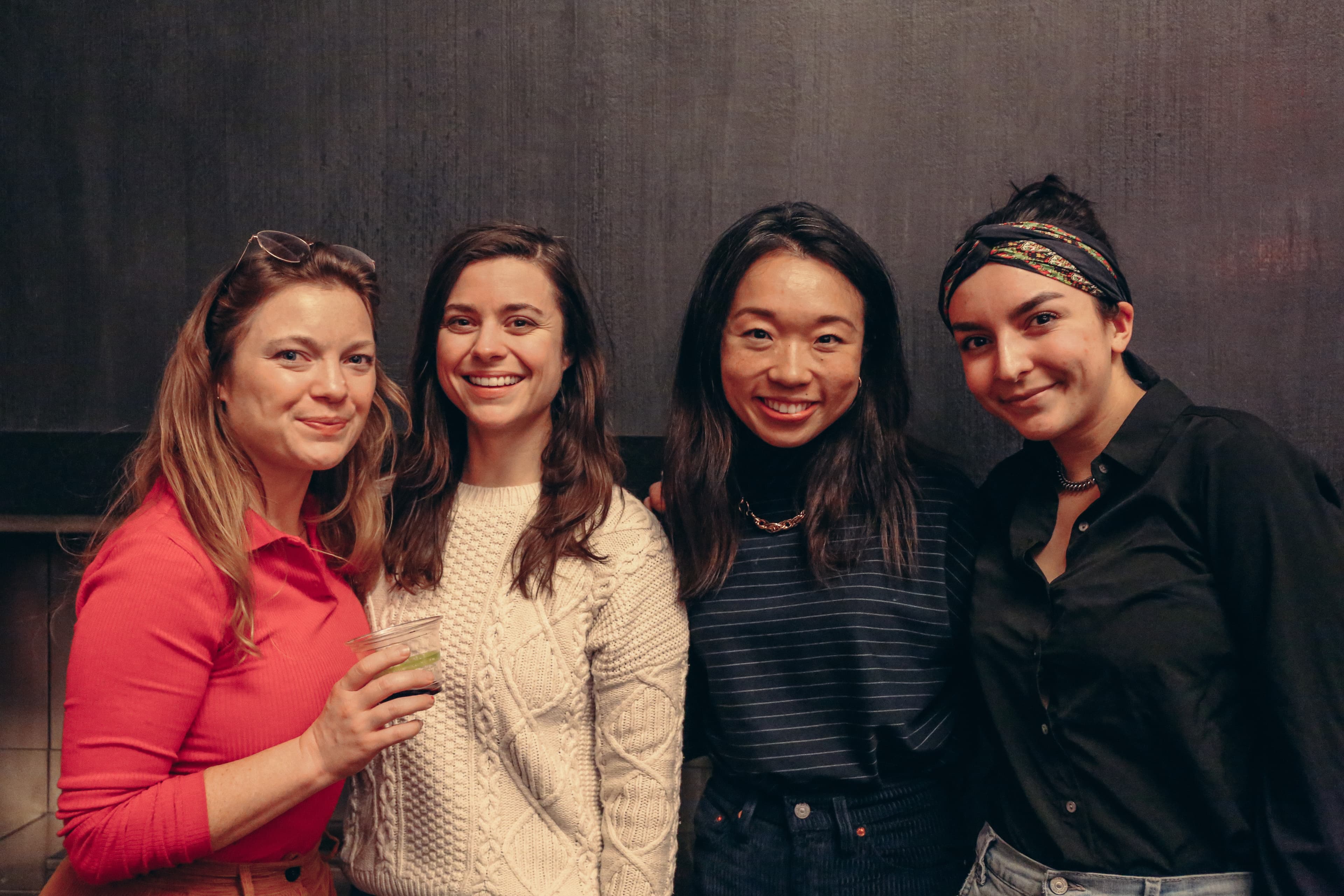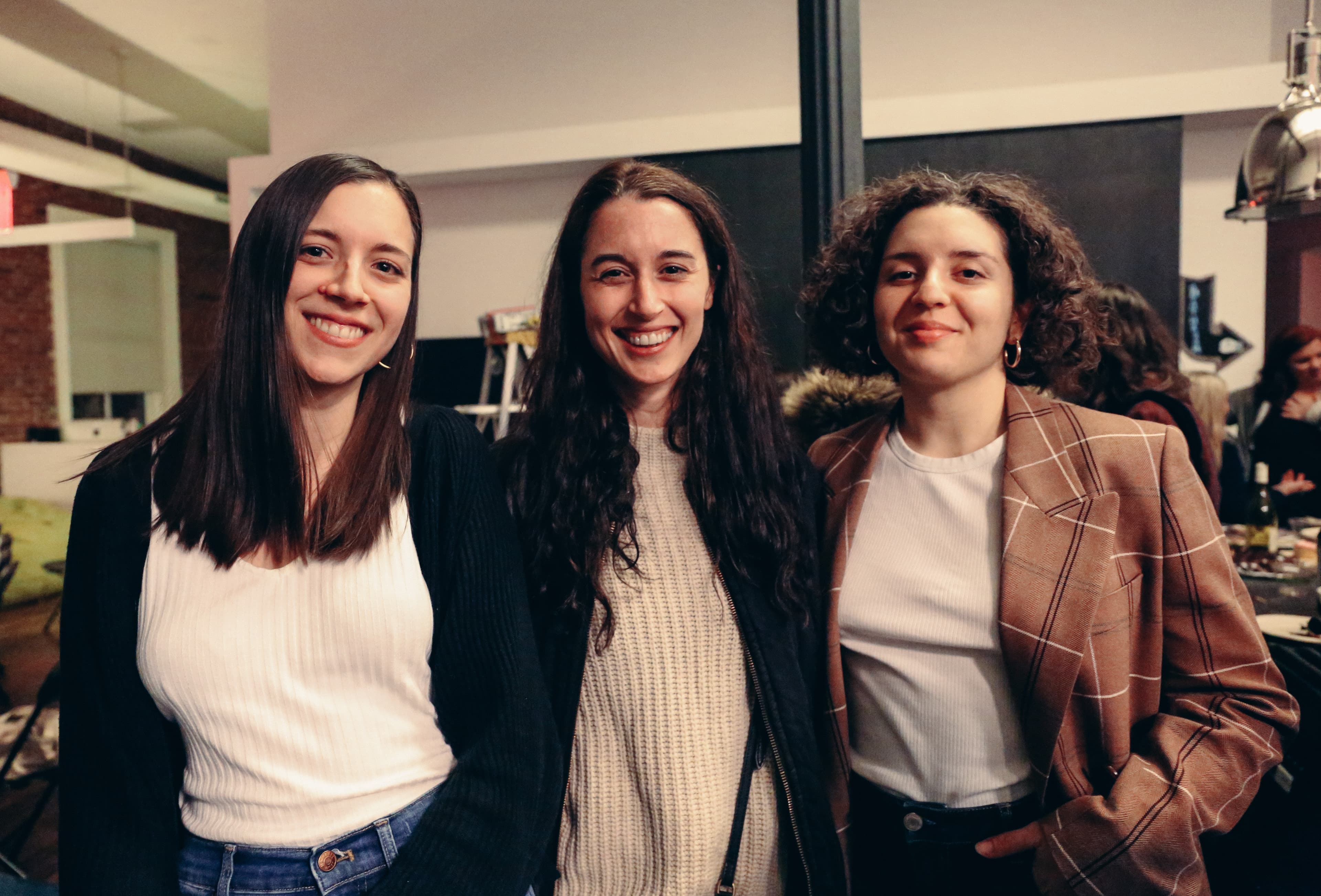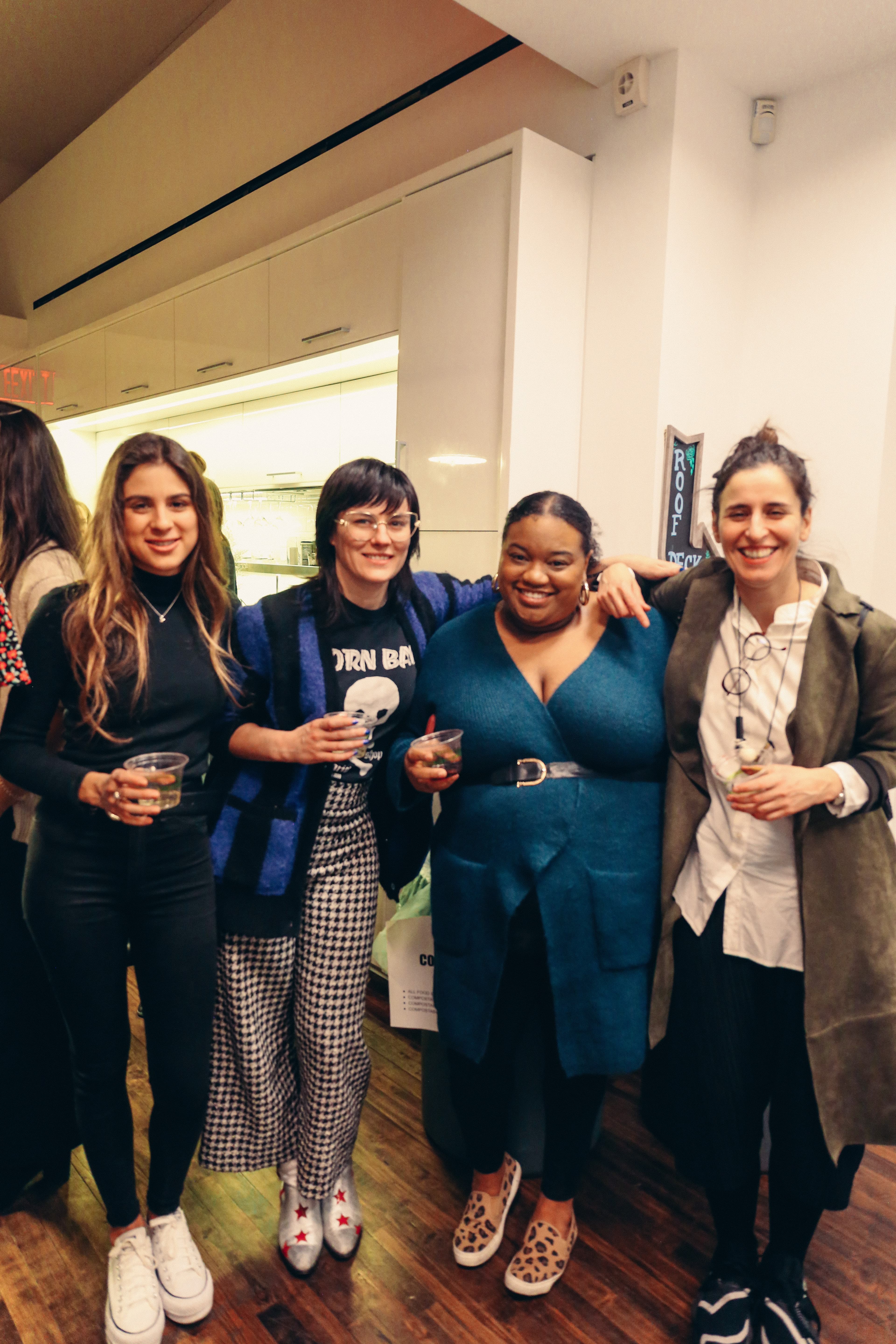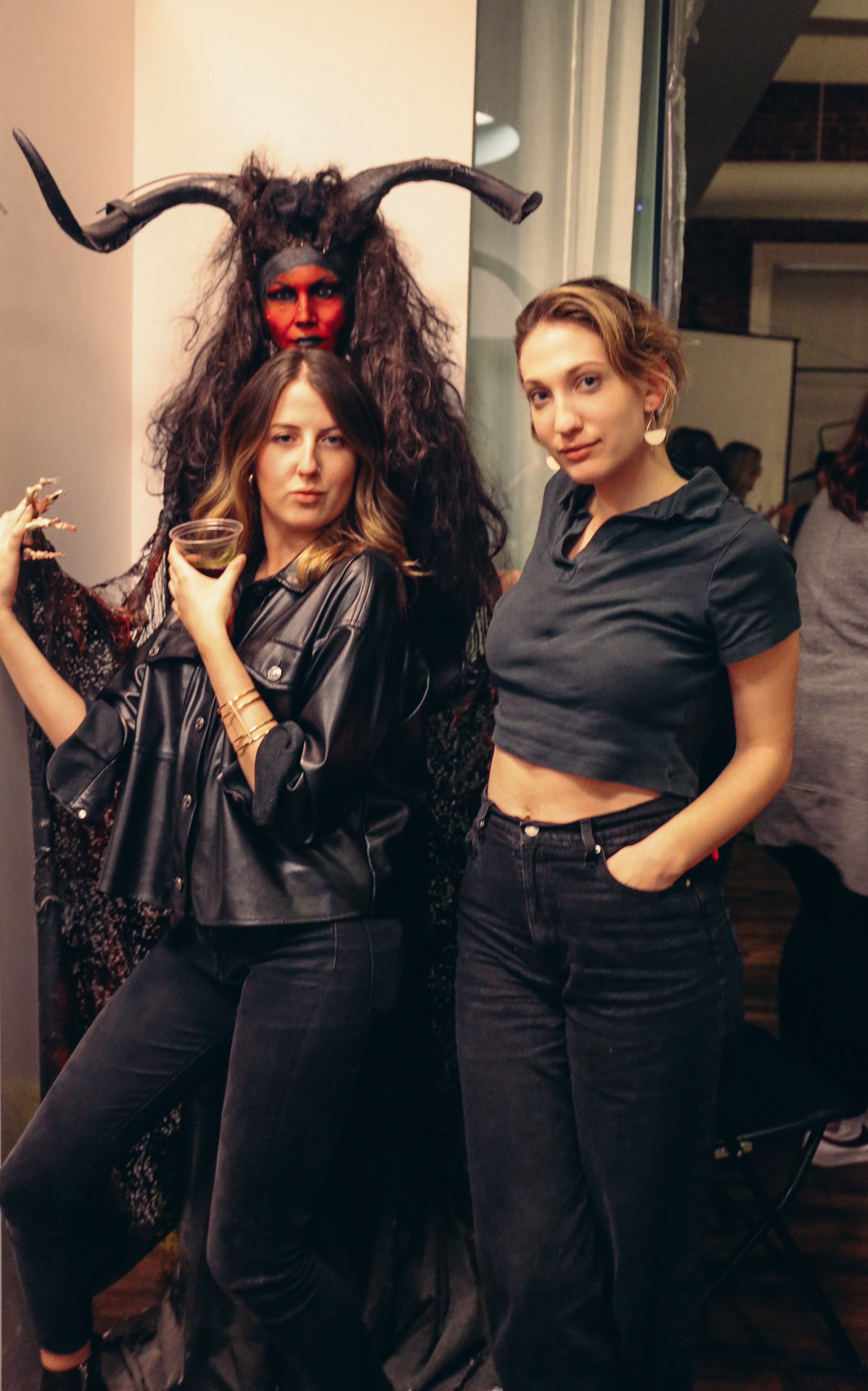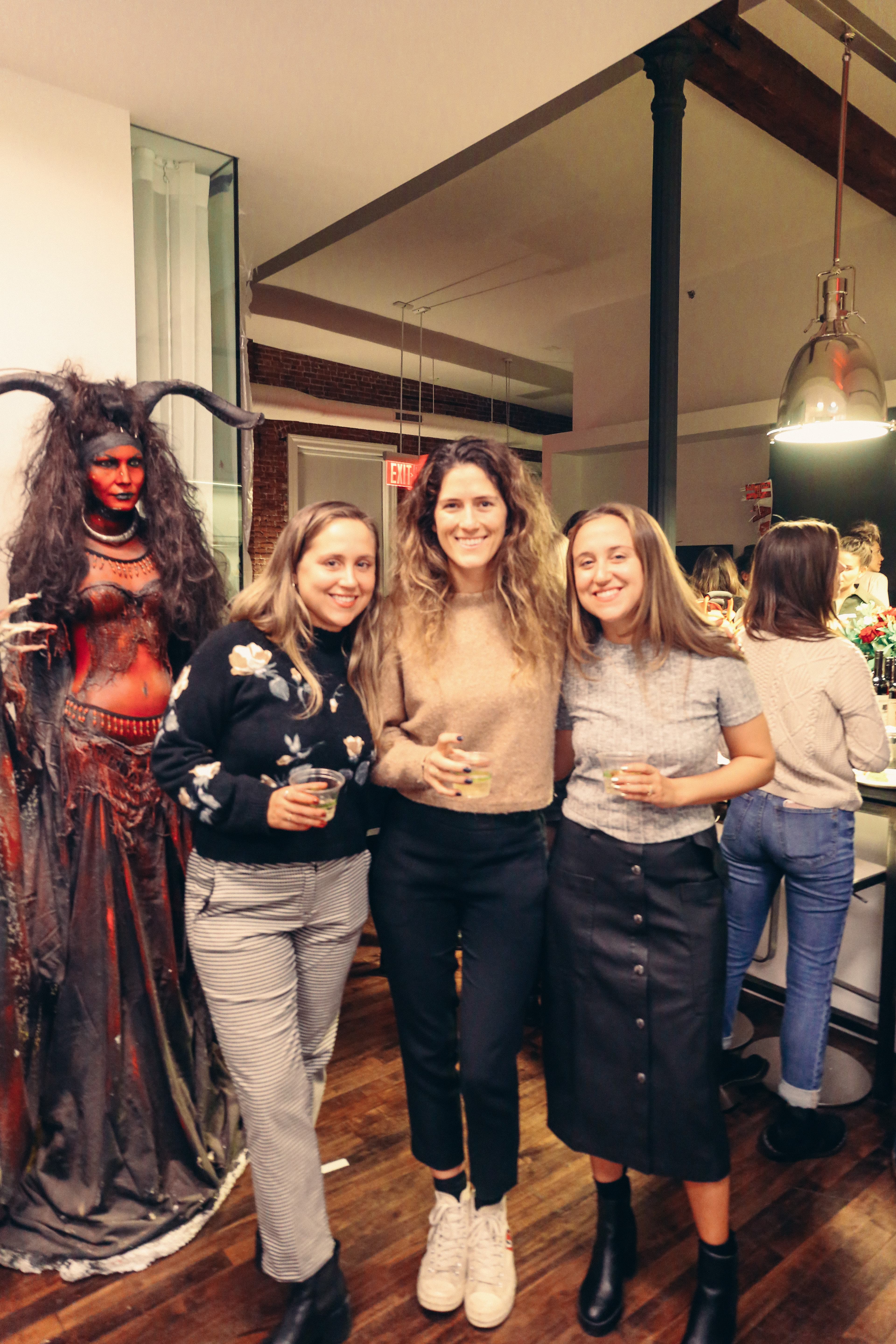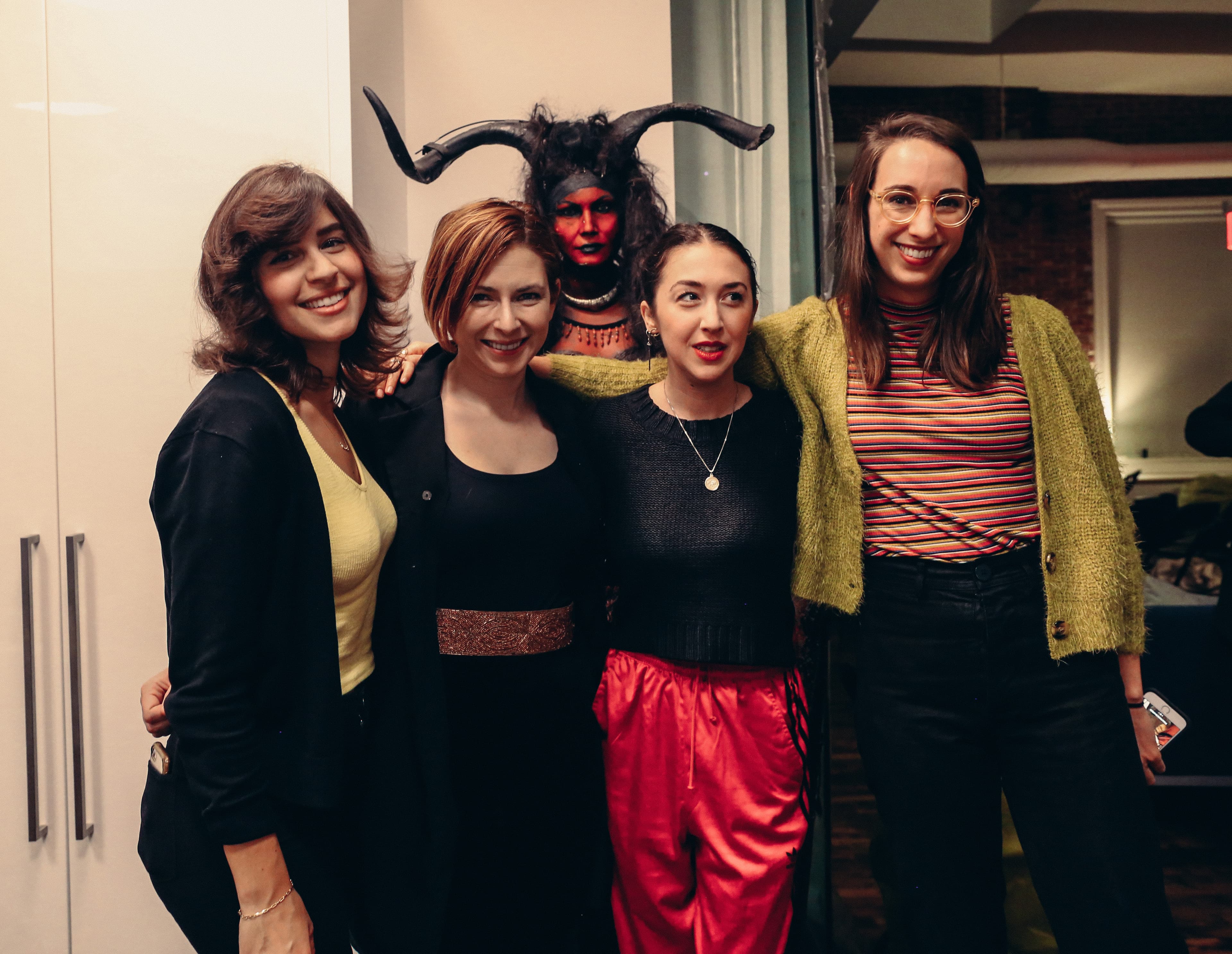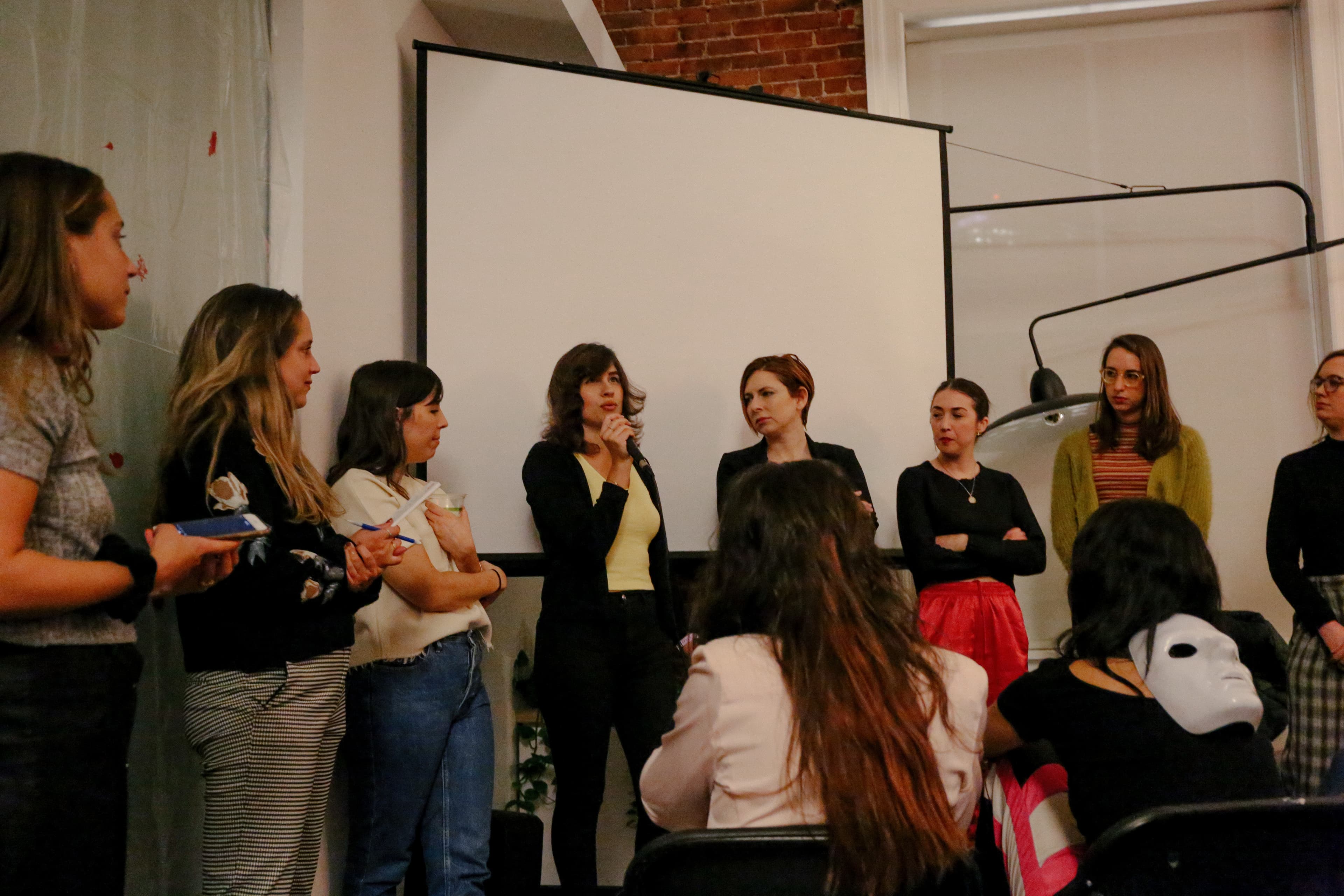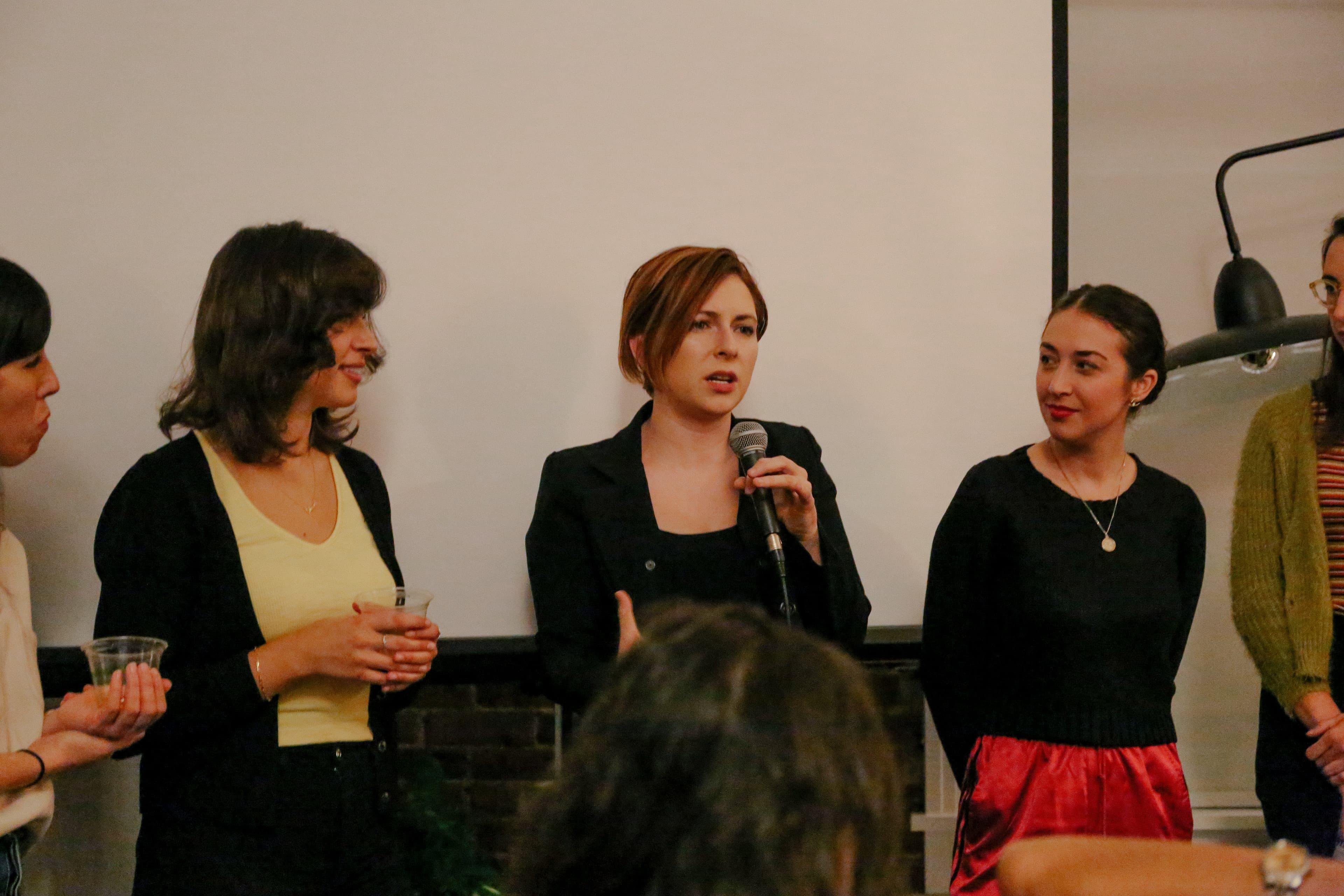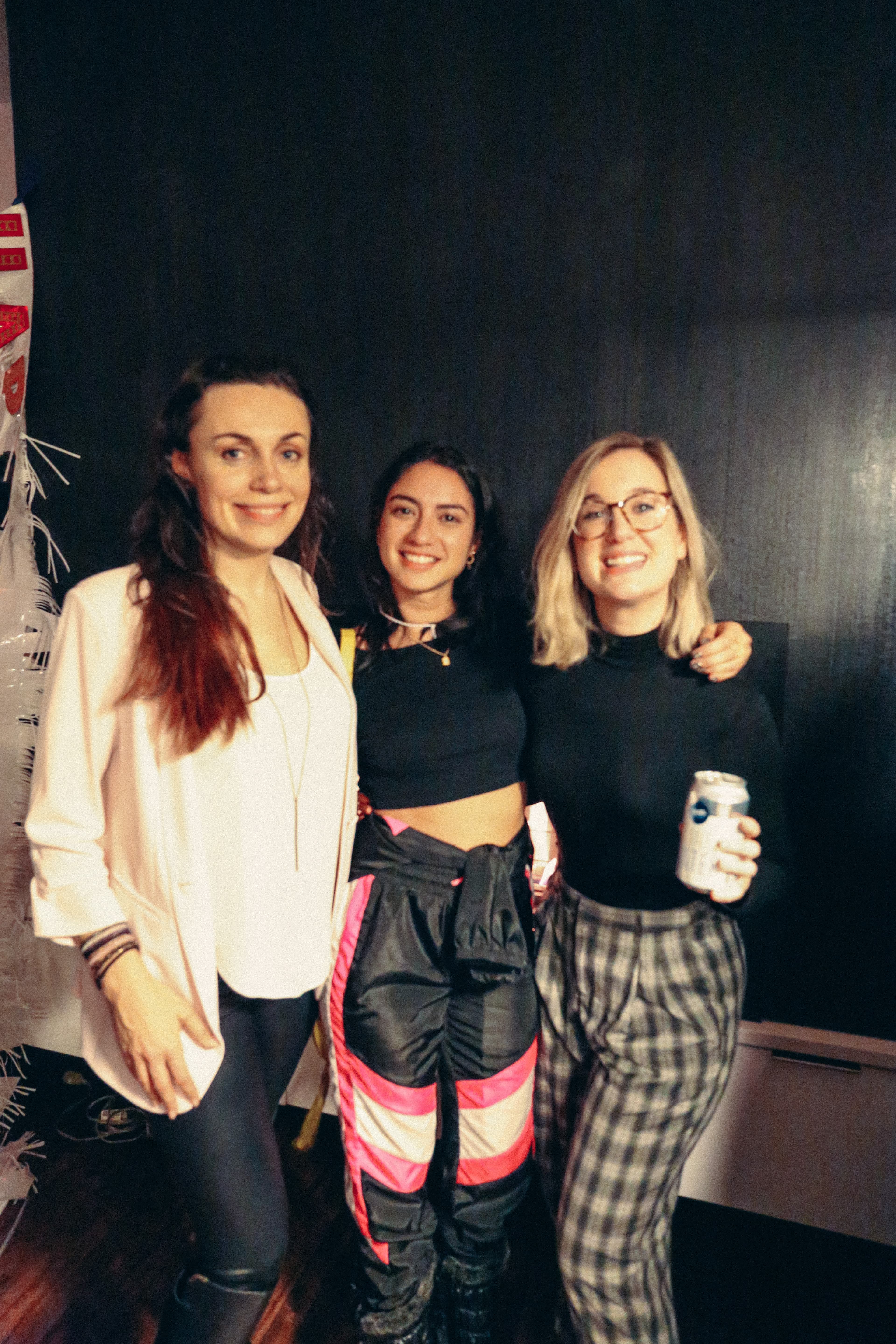 Jingle Belles
A panel discussion at Joan Creative focused on licensing music and creating original compositions for film. Featured panelists included Jackie Feibus (Zync Publishing), Mady Hoffman (Composer), Evelyn Brown (Yessian), and Jennie Armon (Found Objects).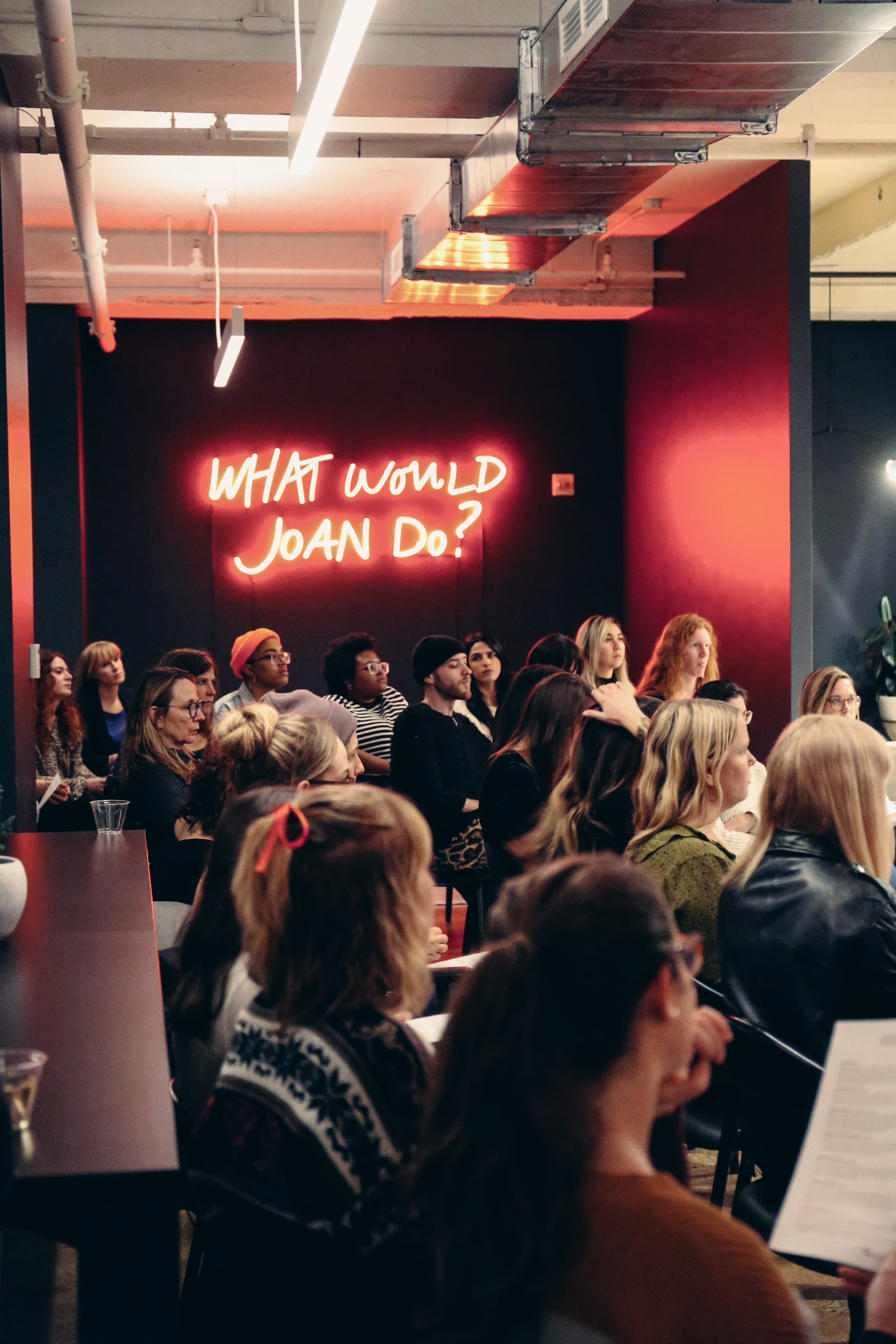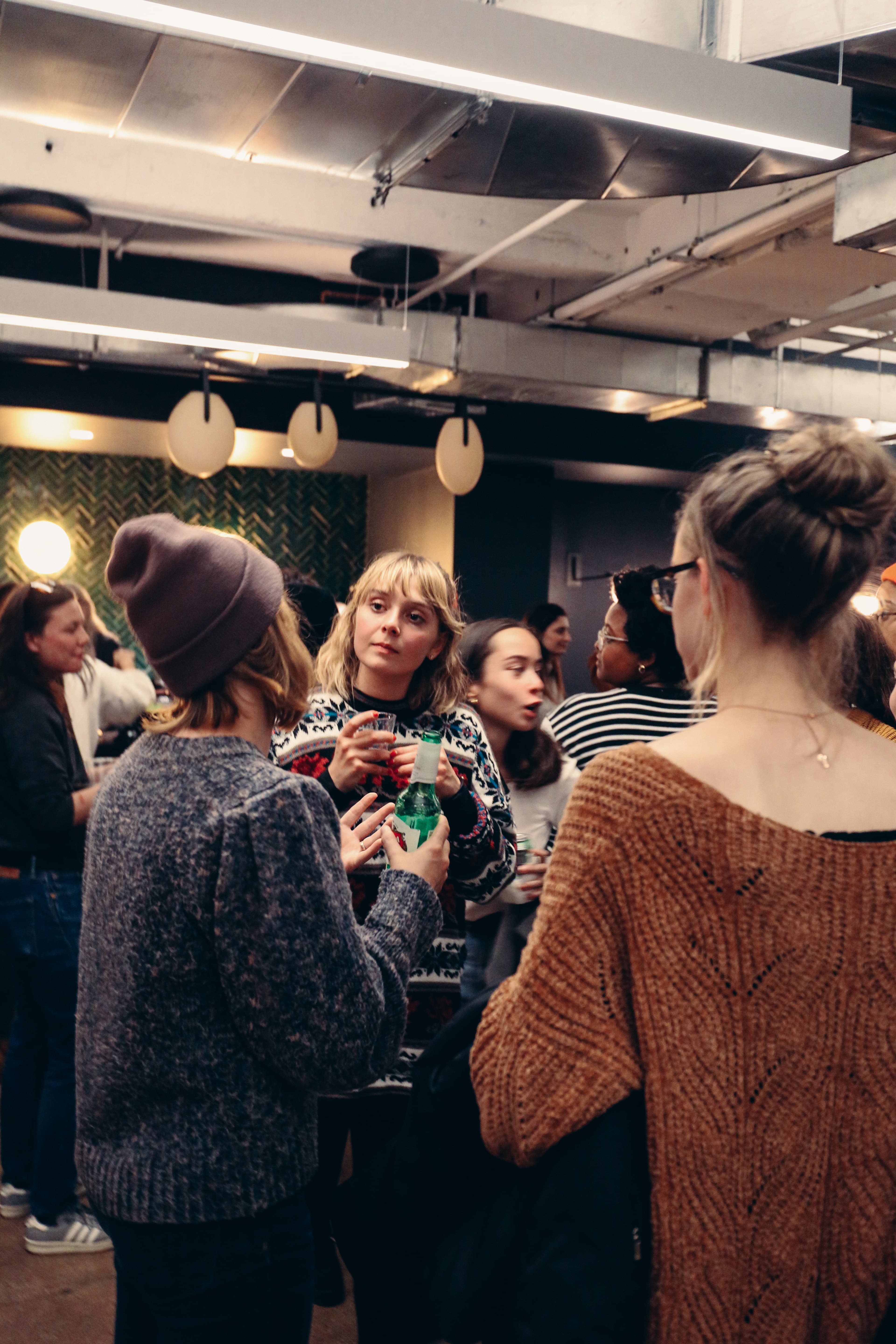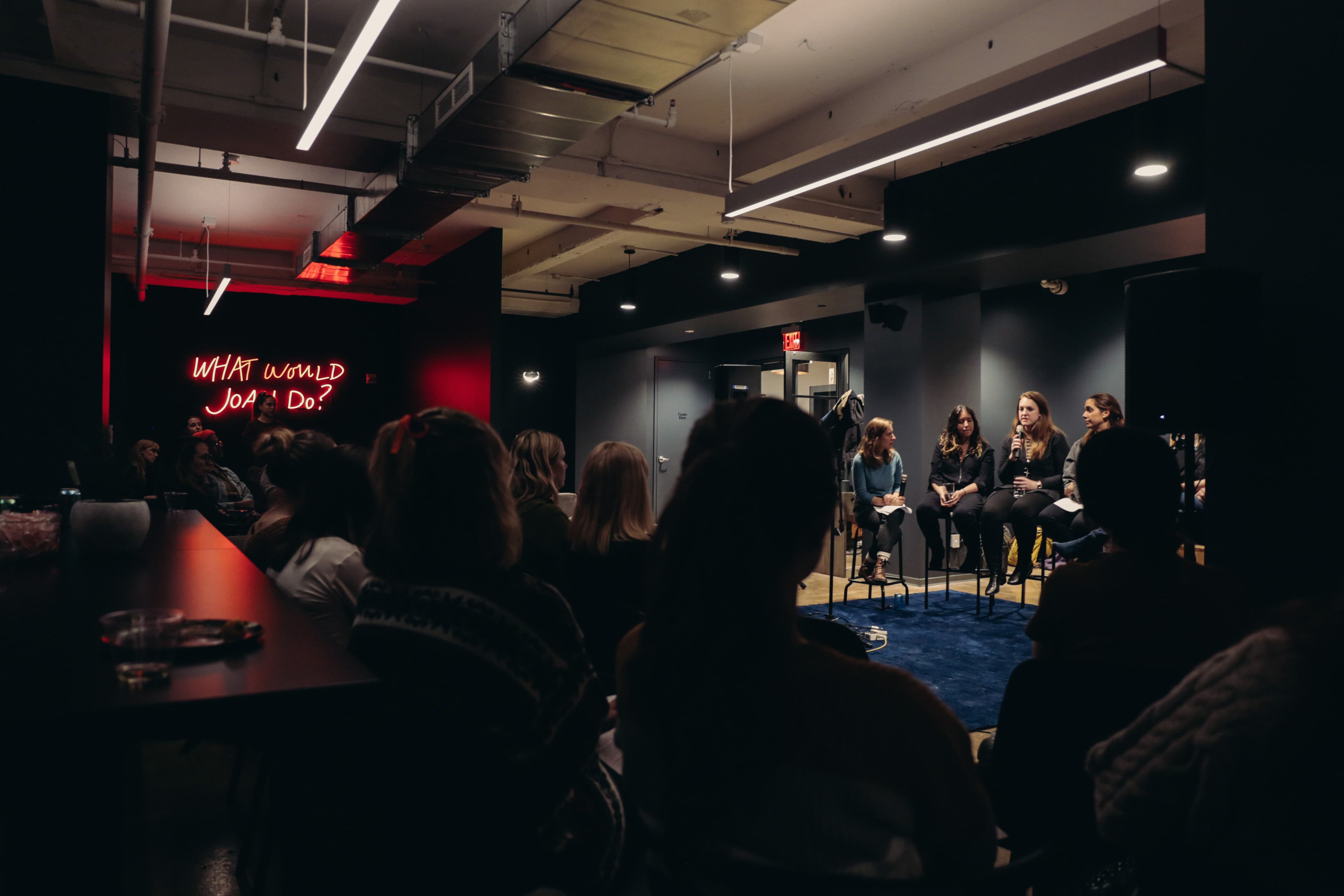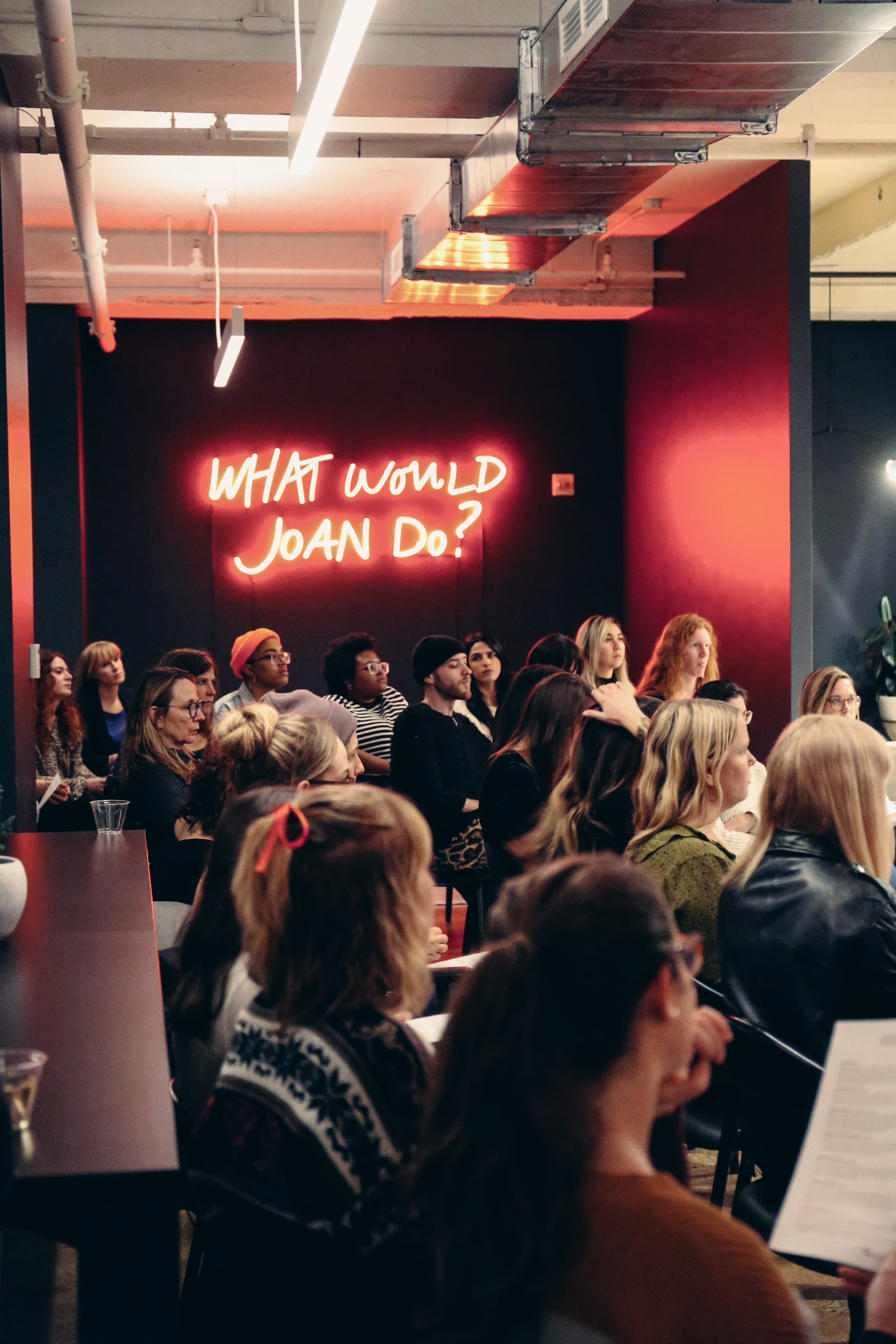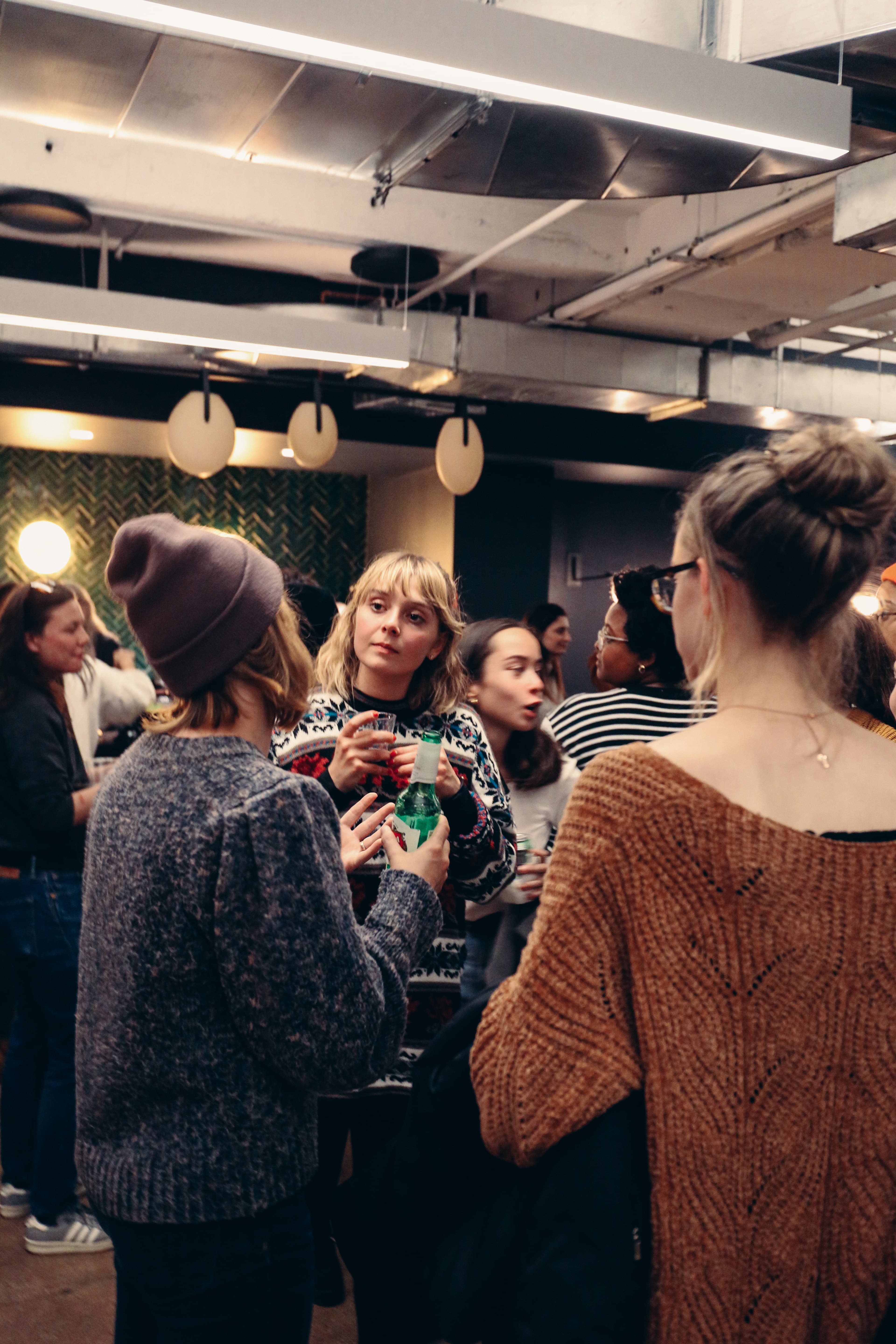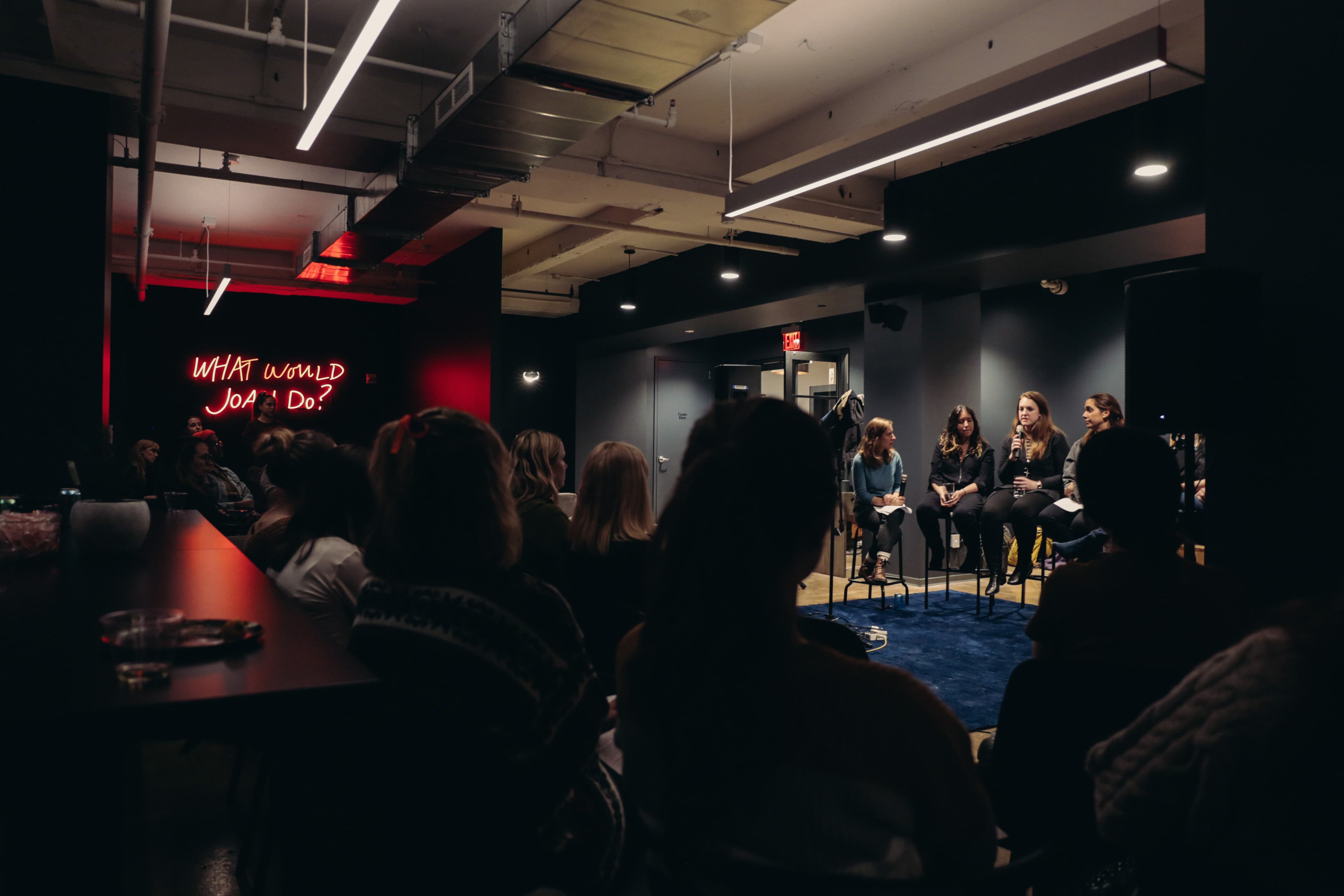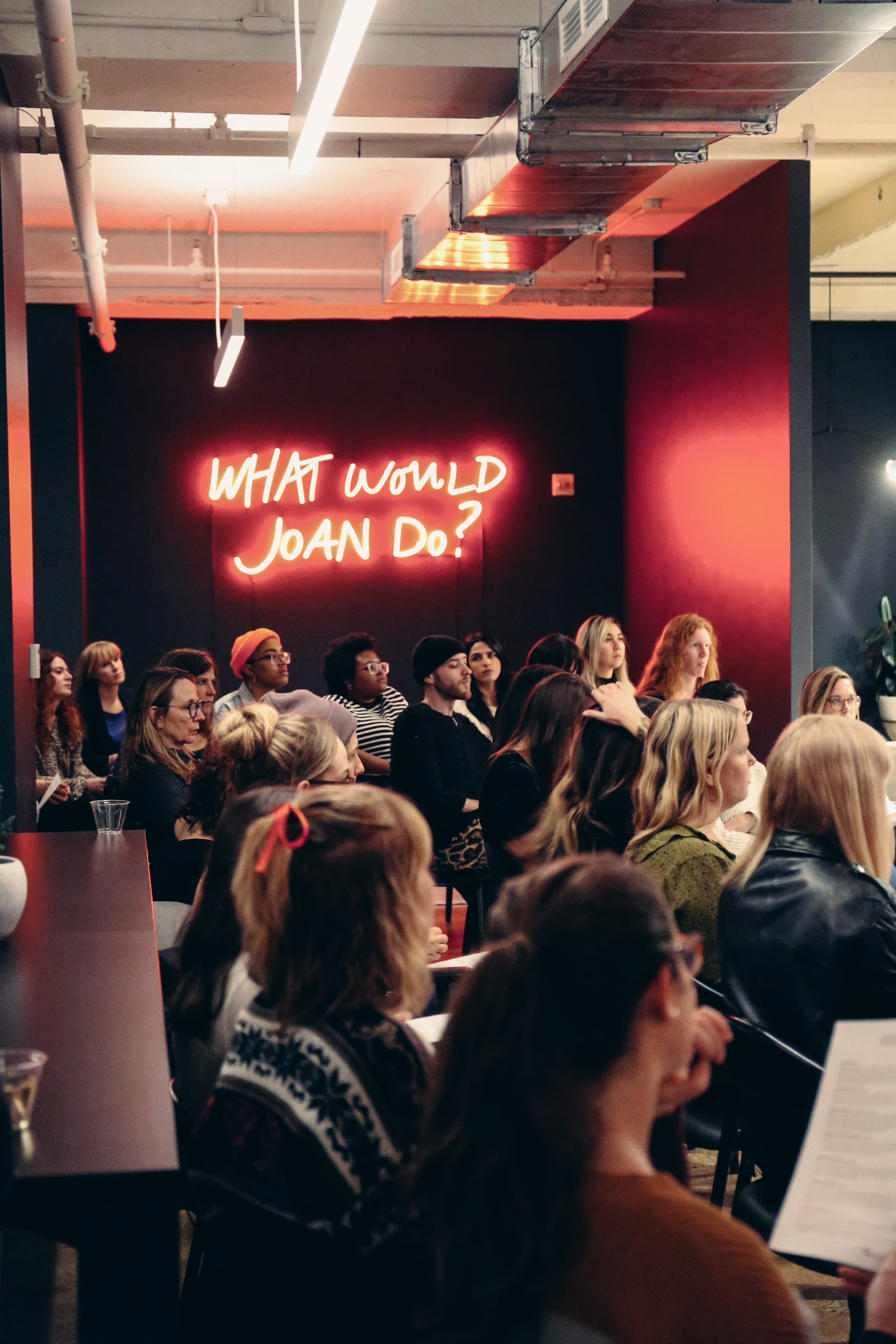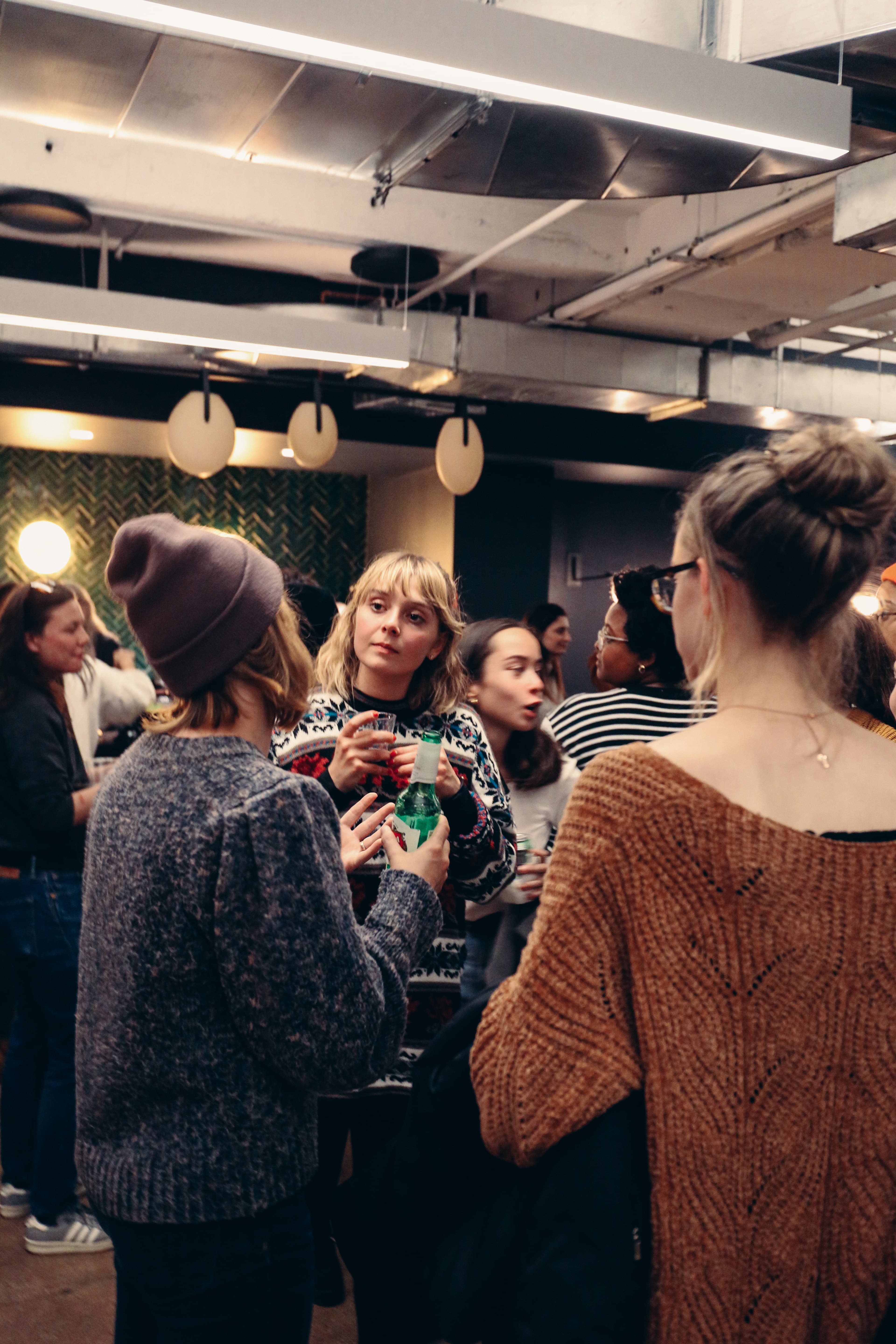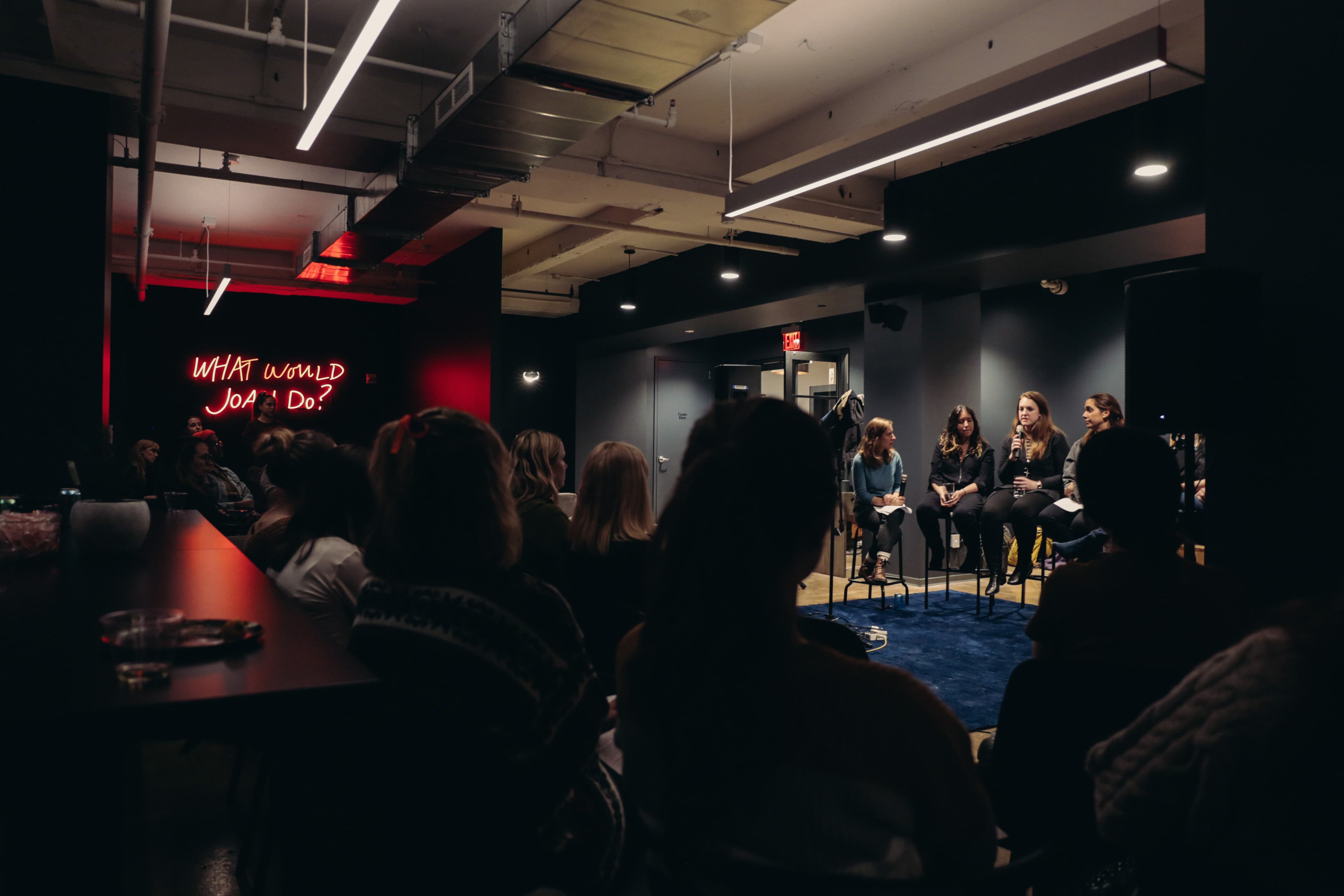 Vimeo Staff Picks + Live Director's Commentary
A program of Vimeo Staff Picks curated and hosted by Vimeo curator, Ina Pira. Each film (some of which were from our very own SLMBR PRTY community) screened in tandem with live director's commentary. The event was hosted by our friends at The Mill.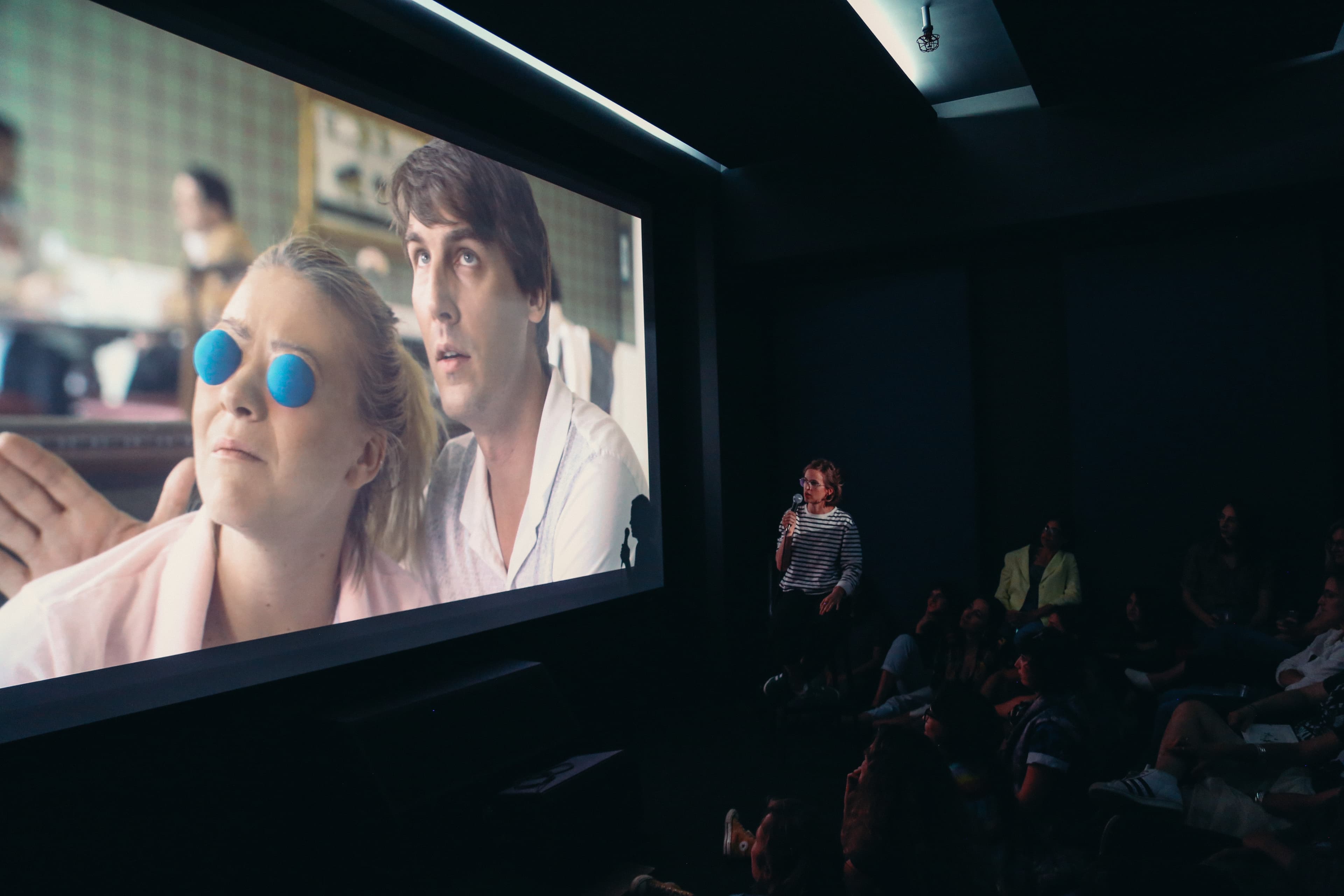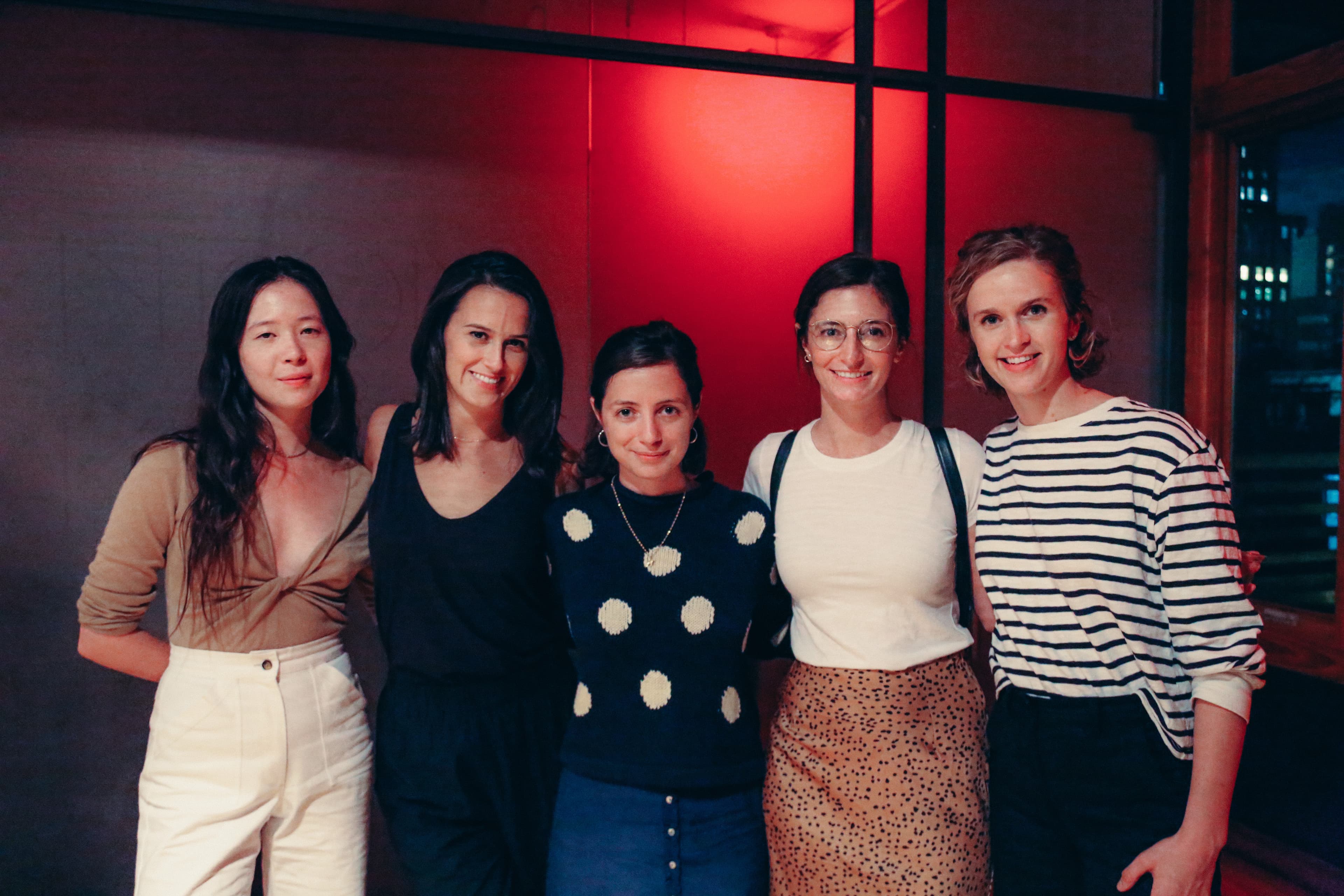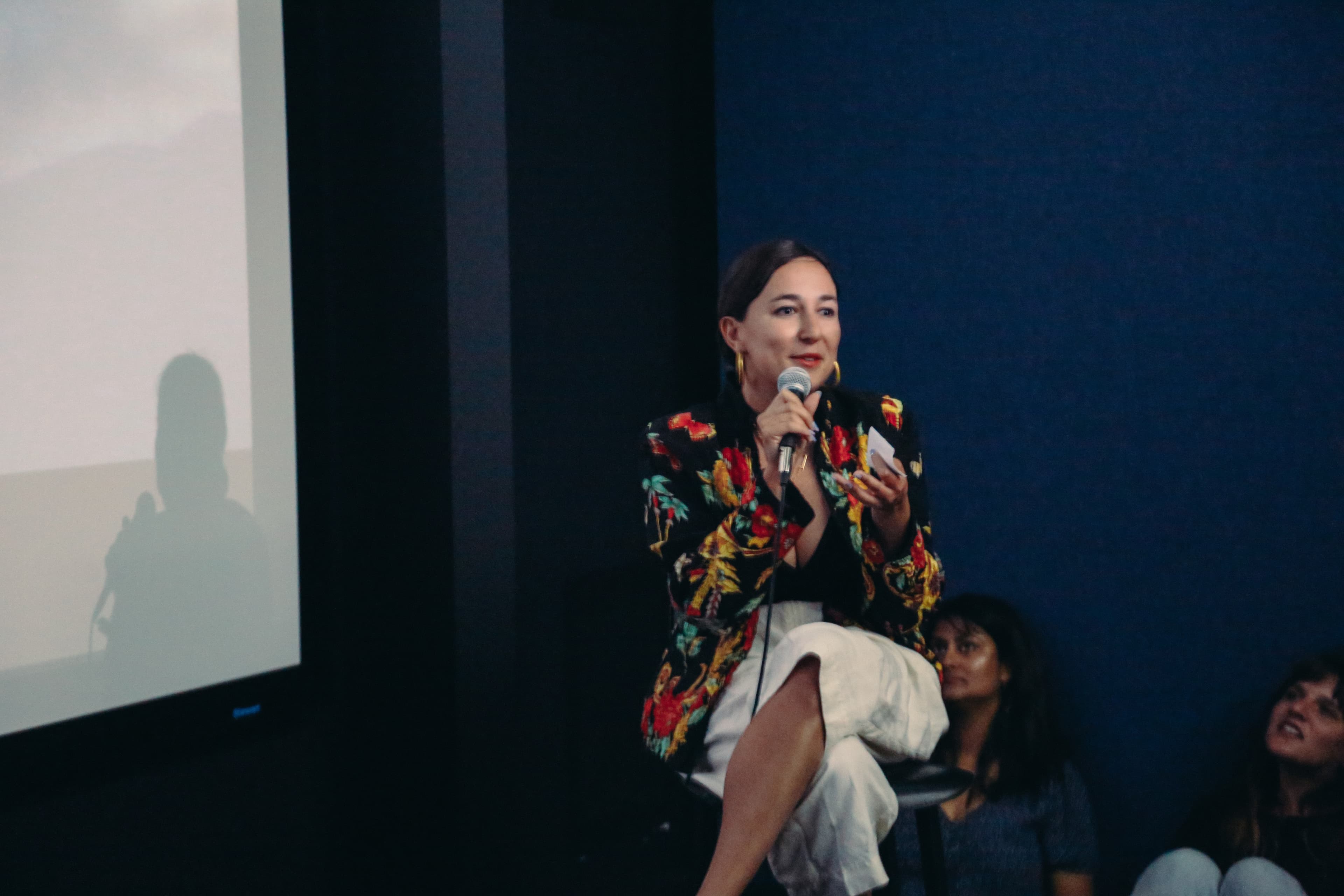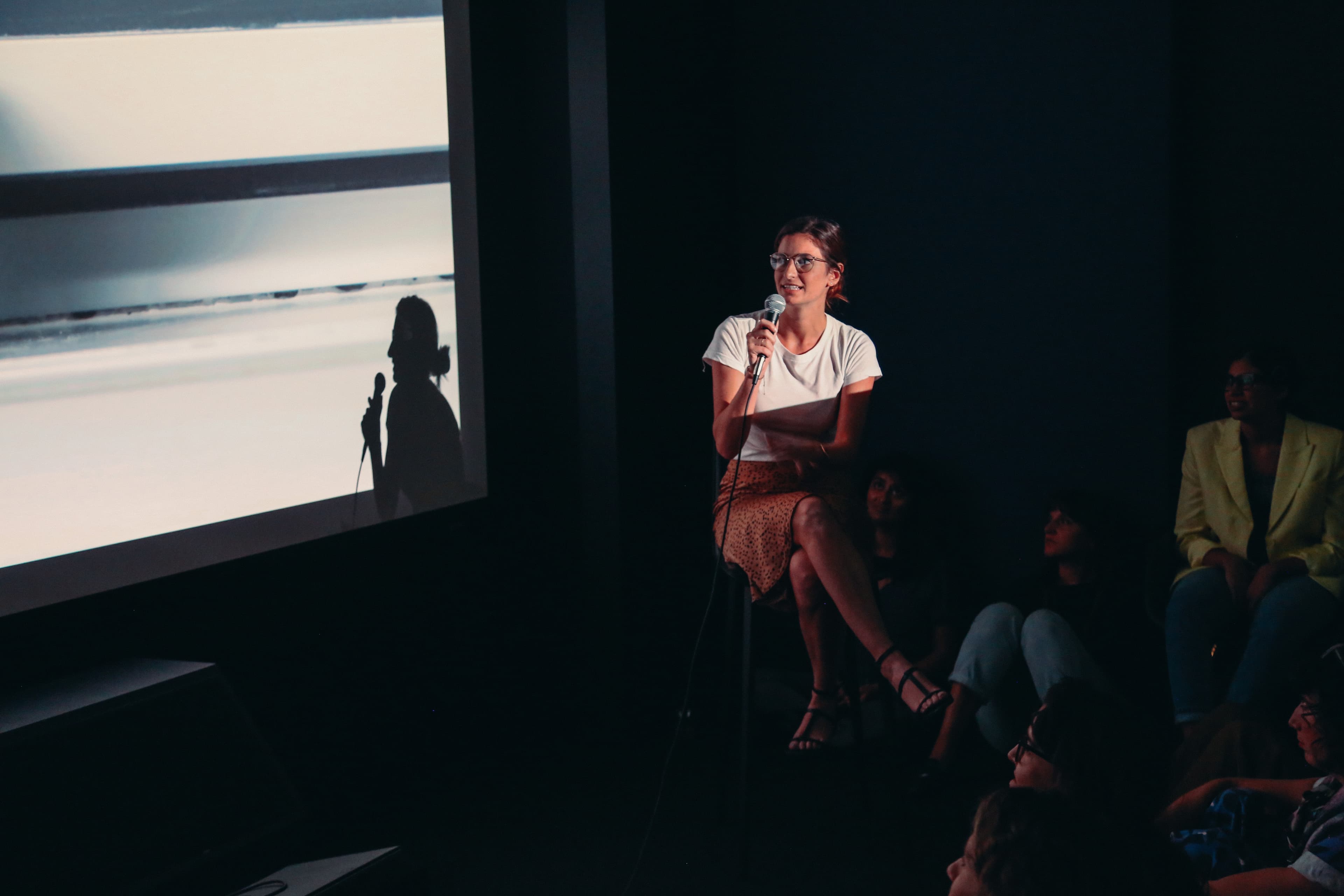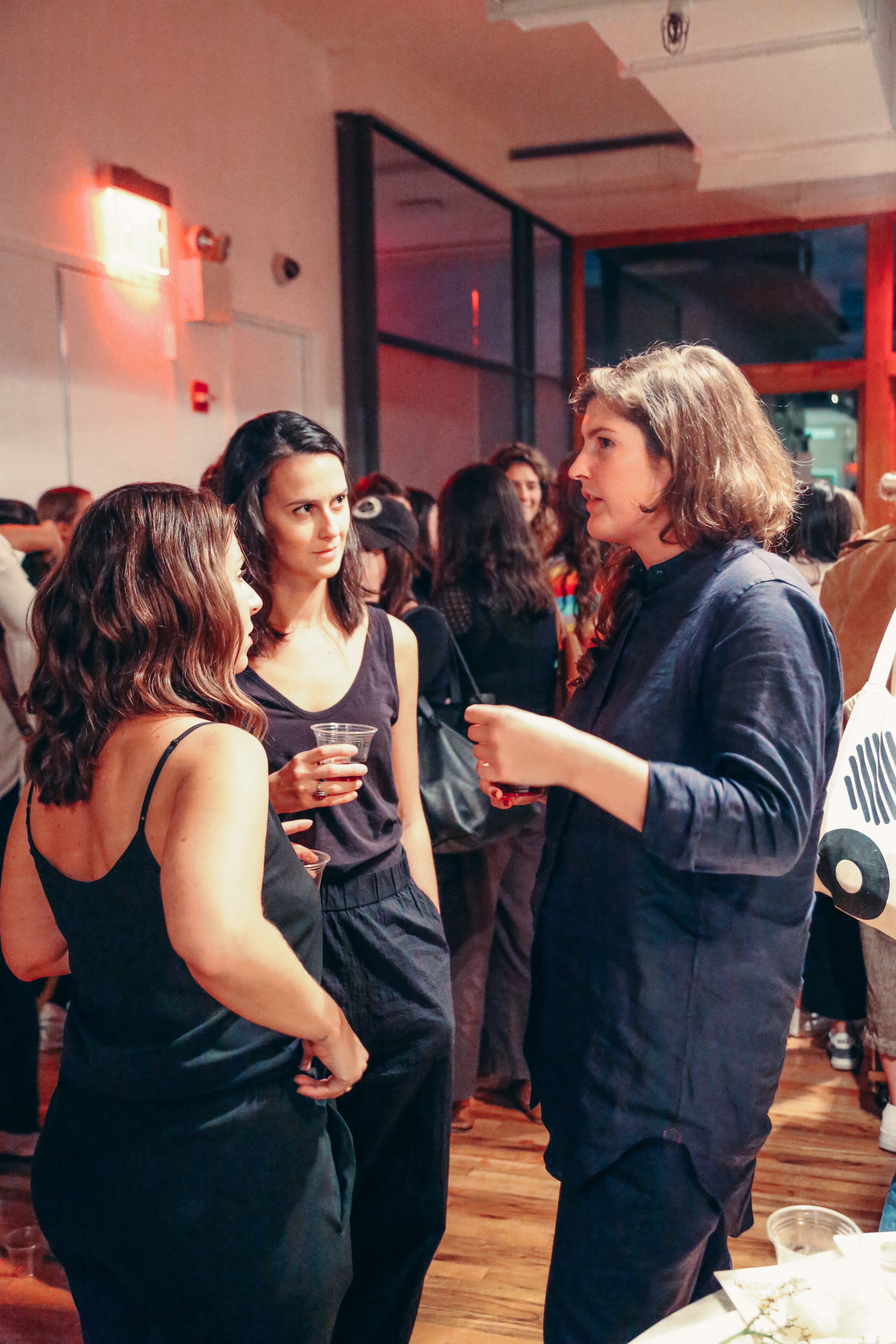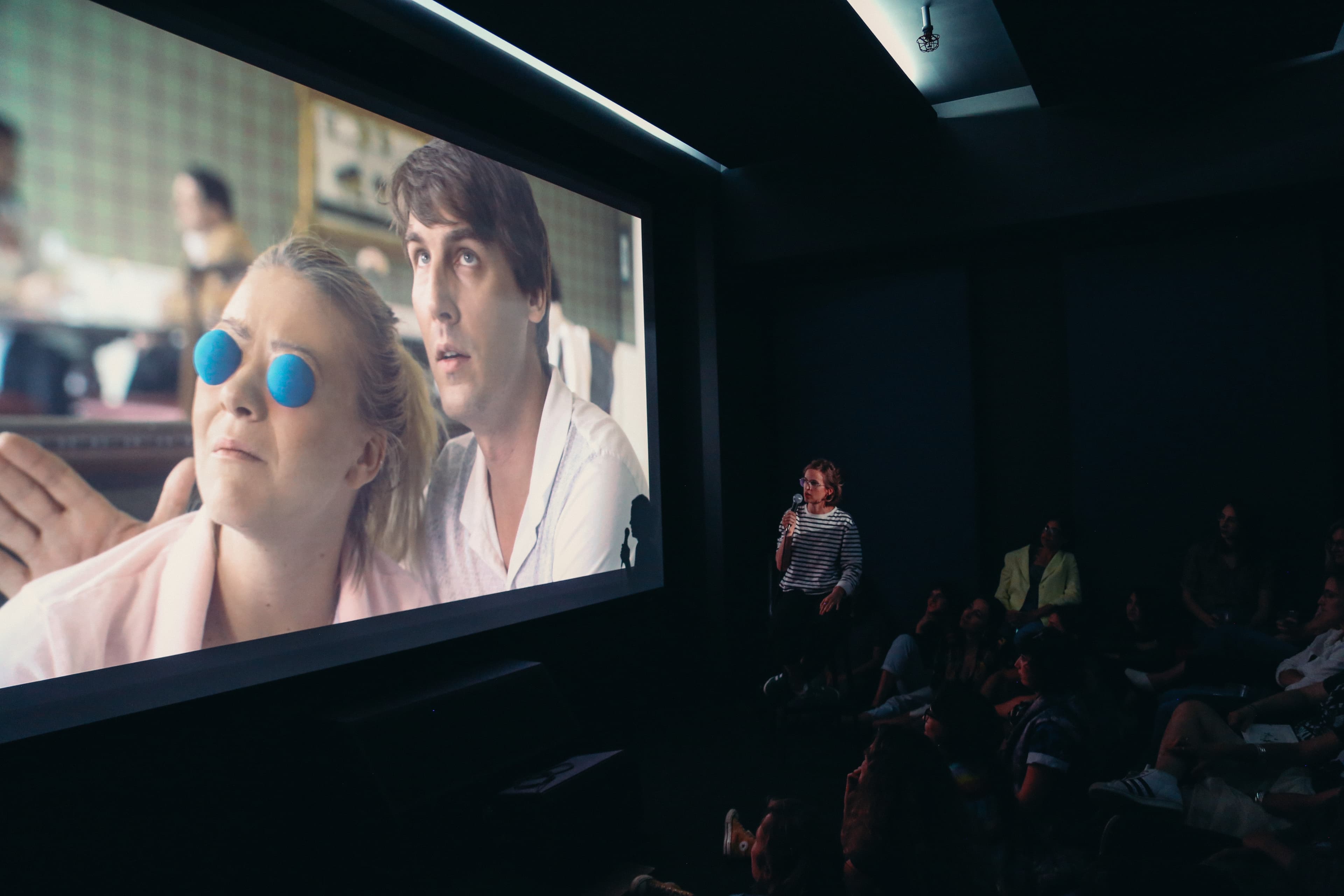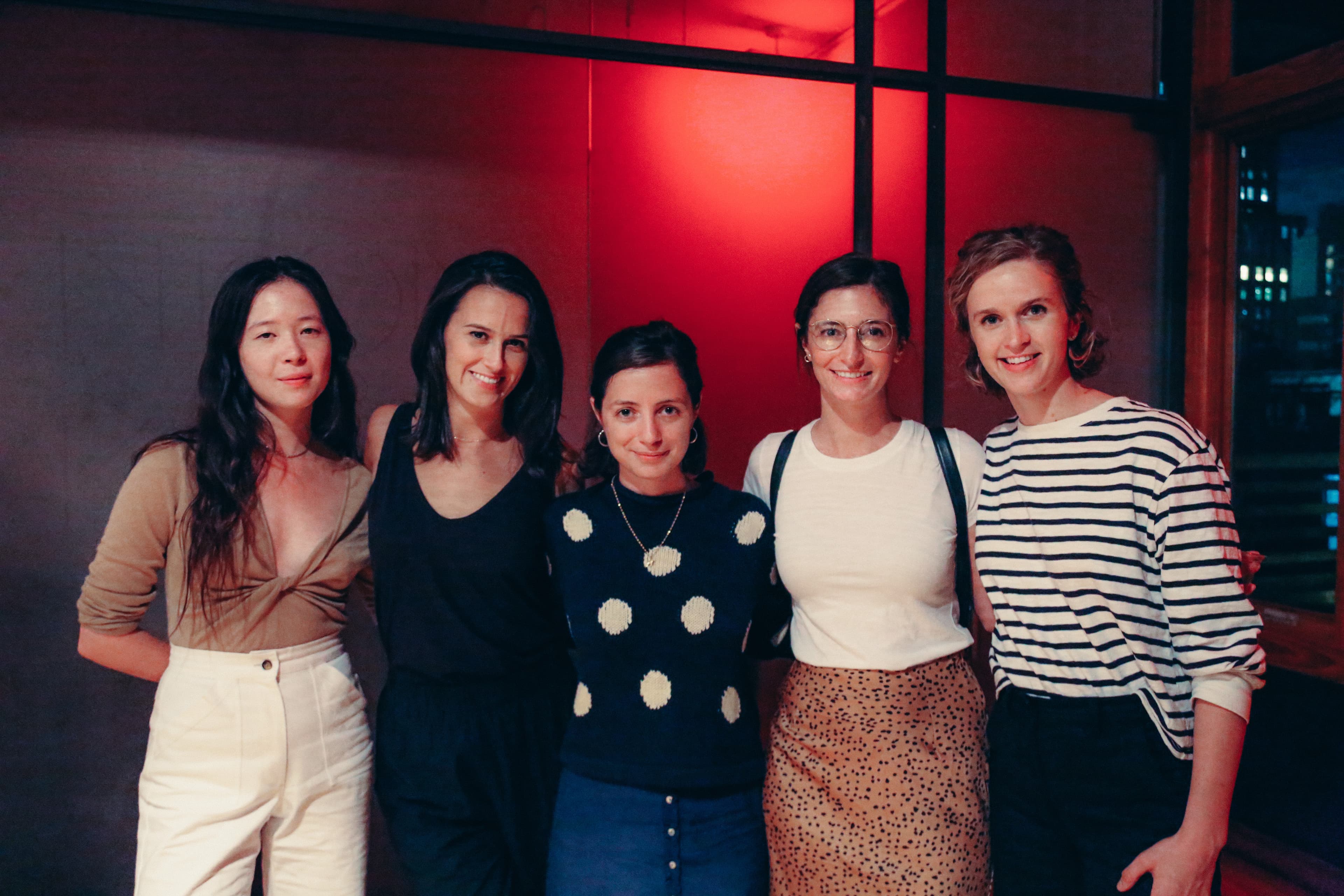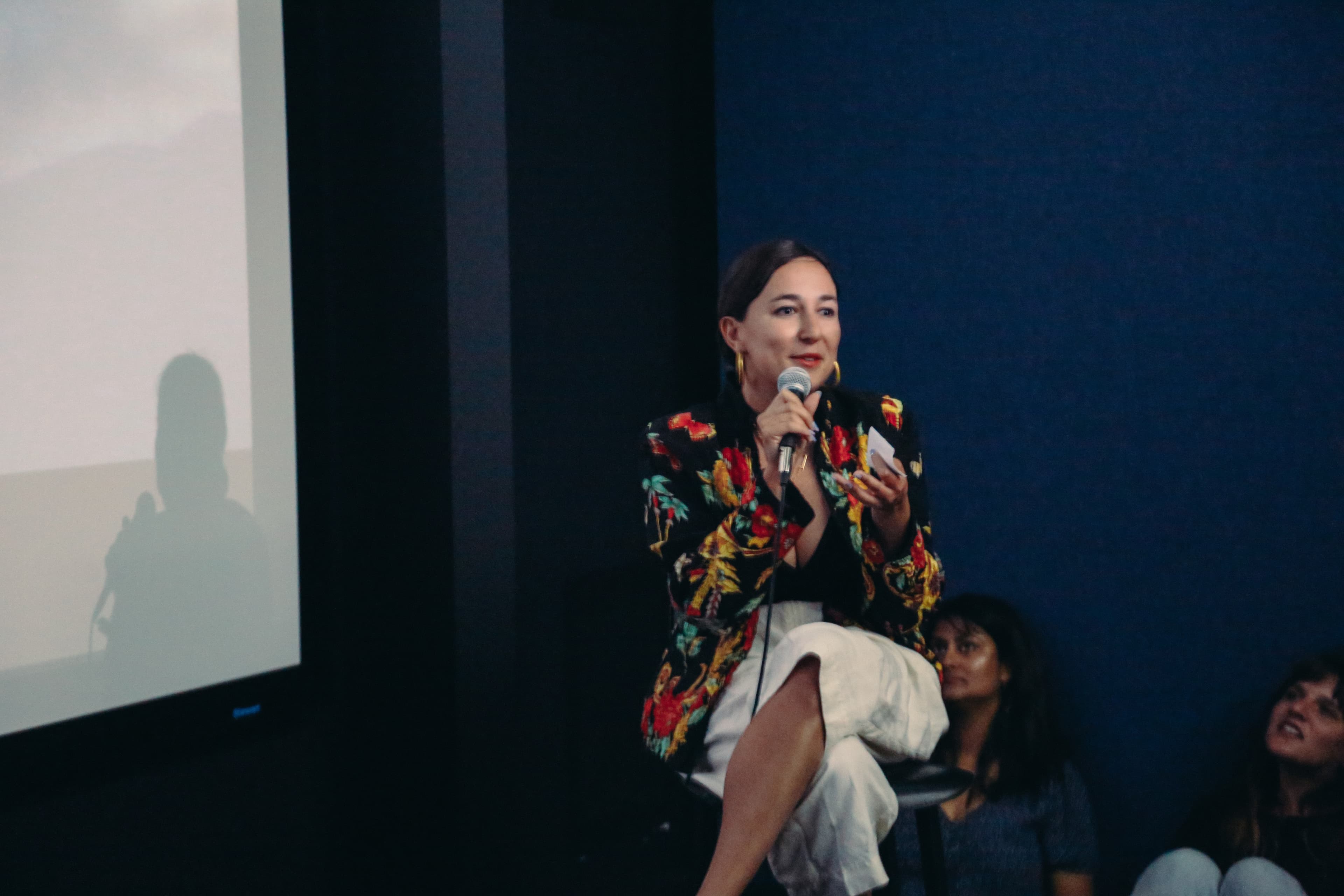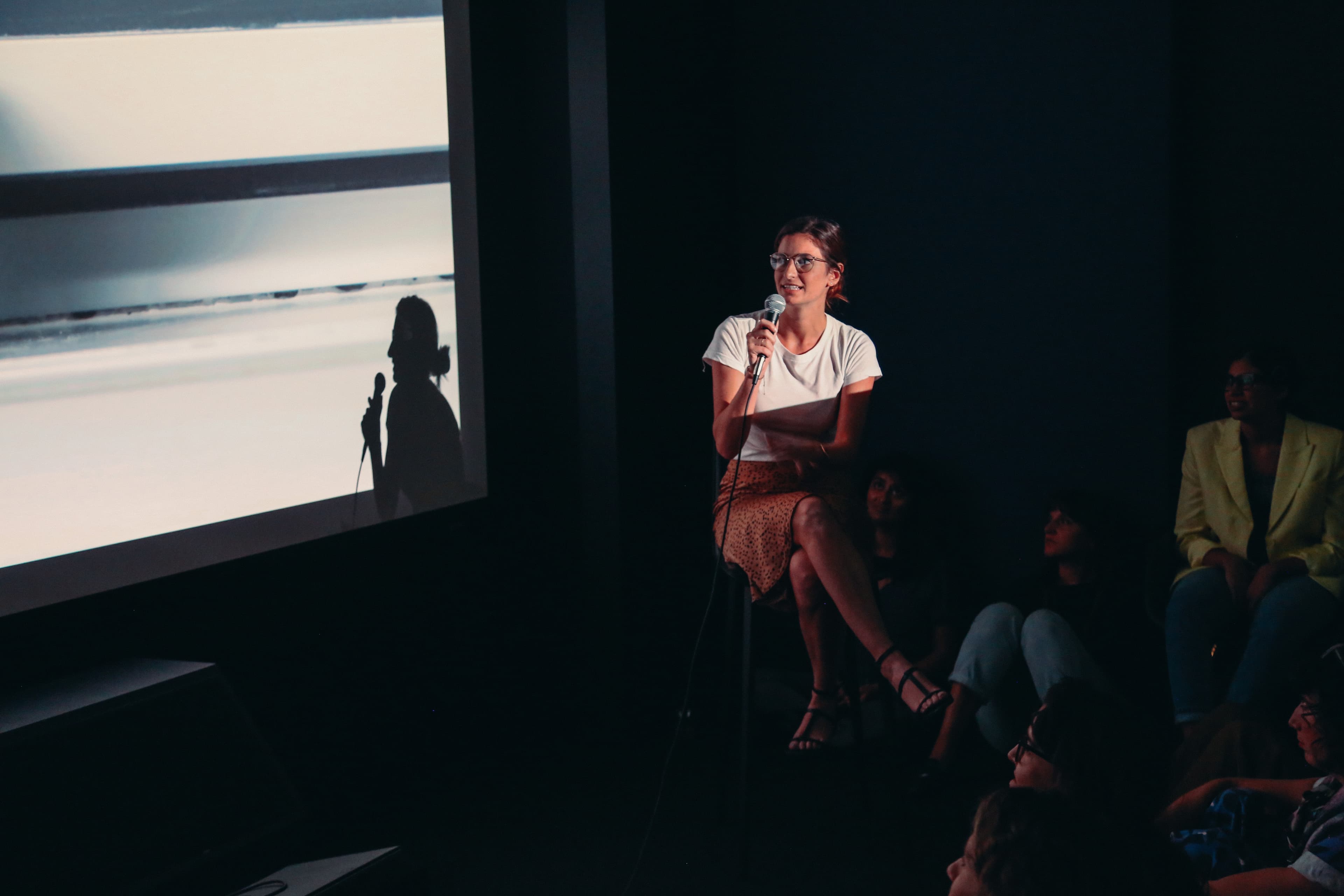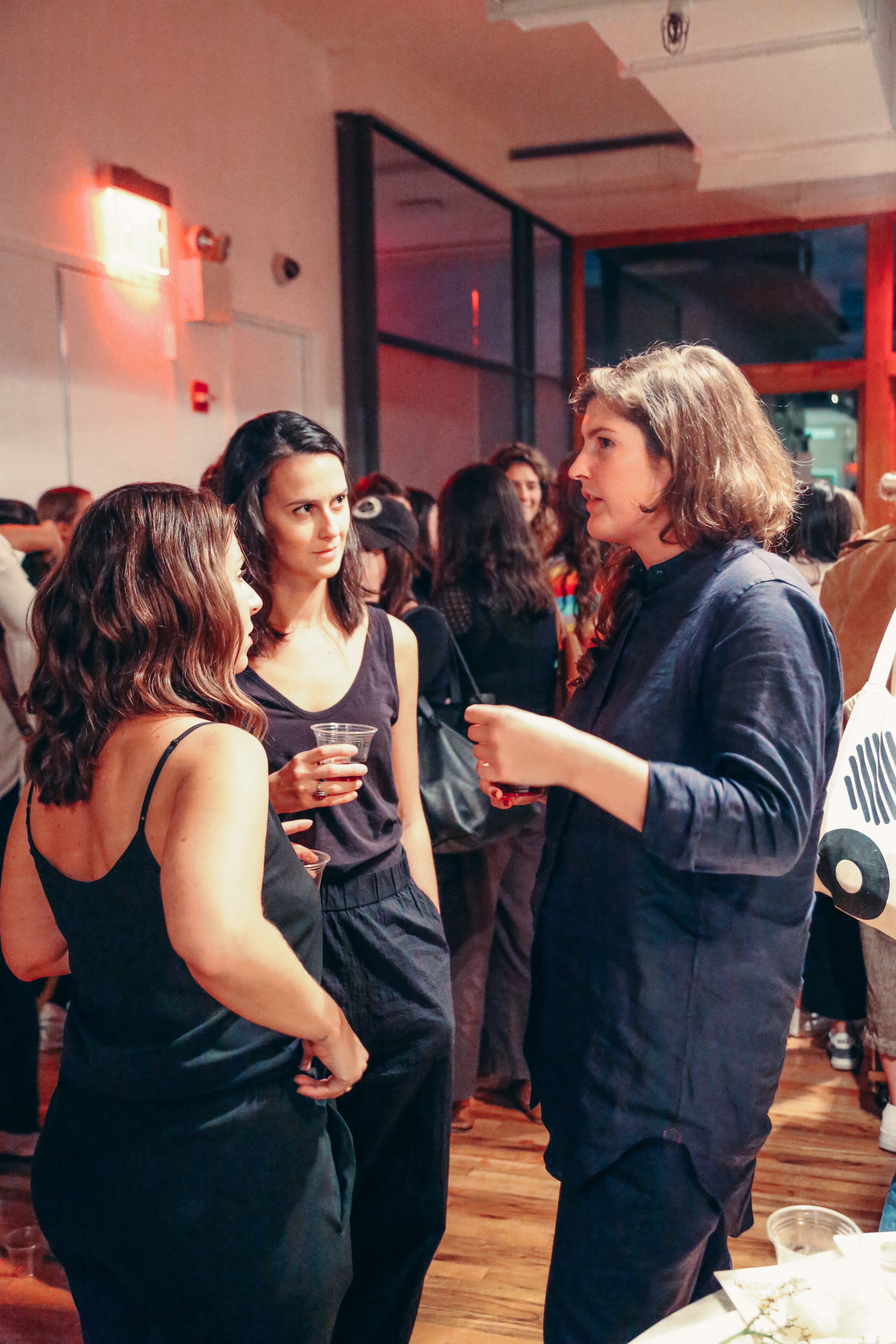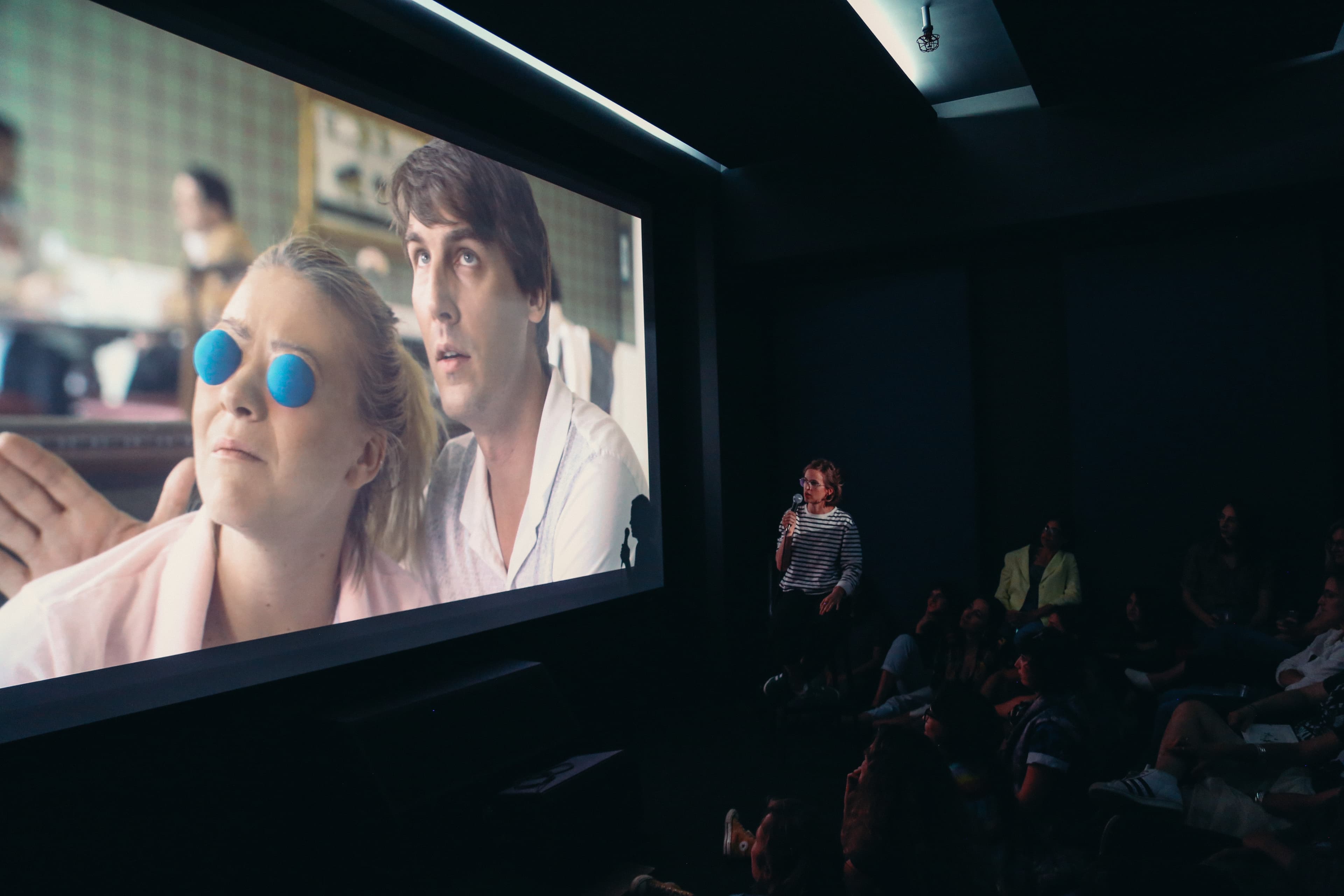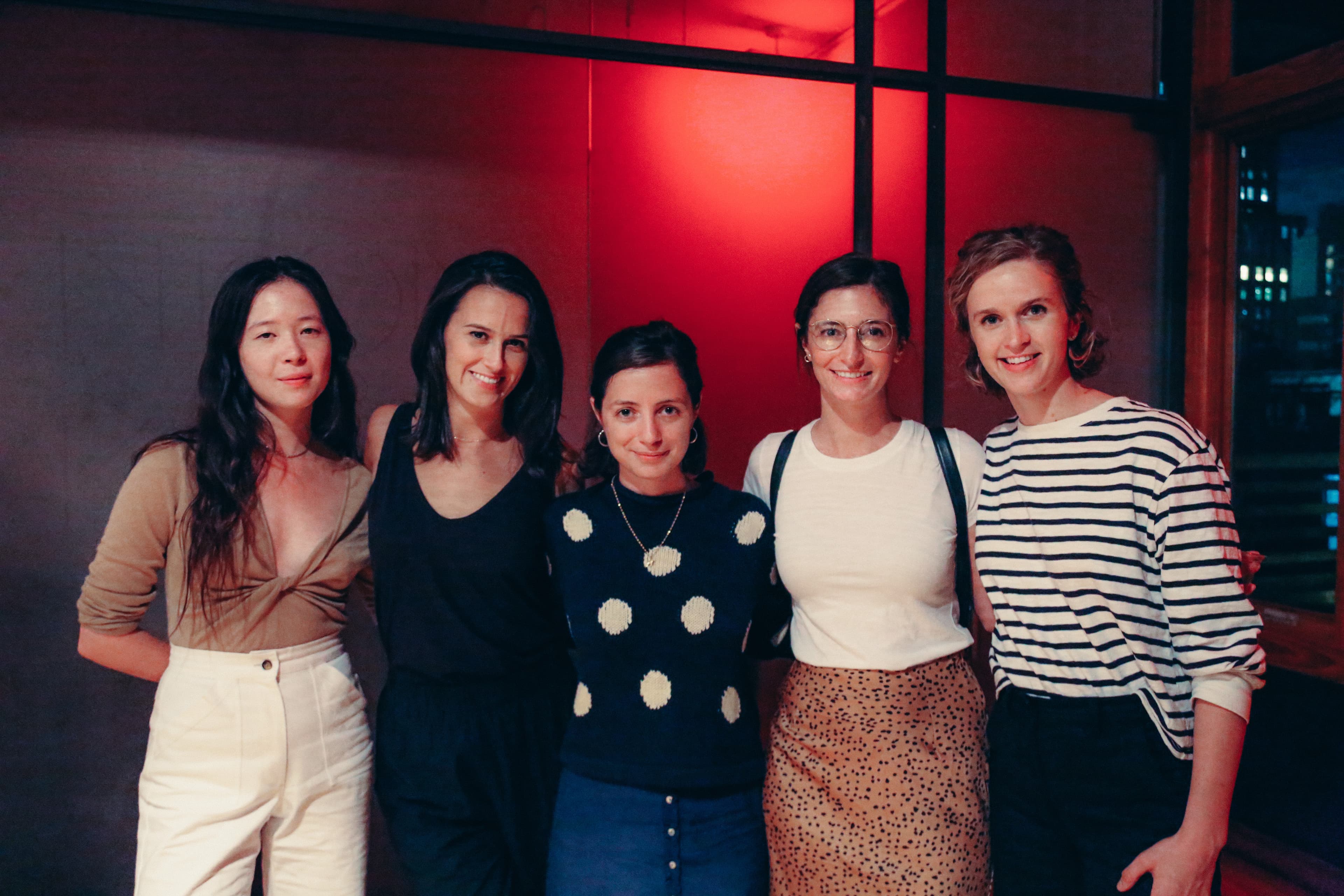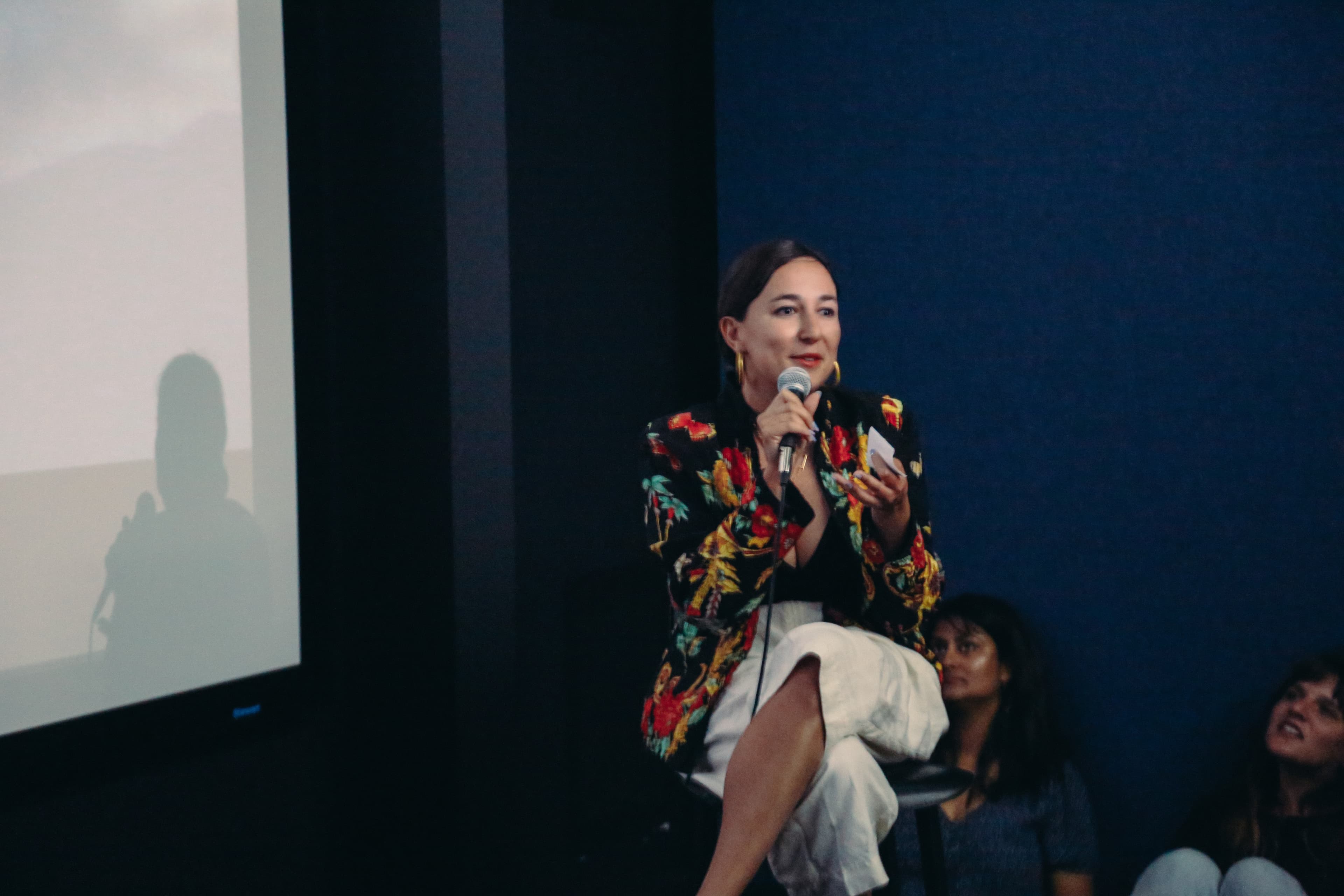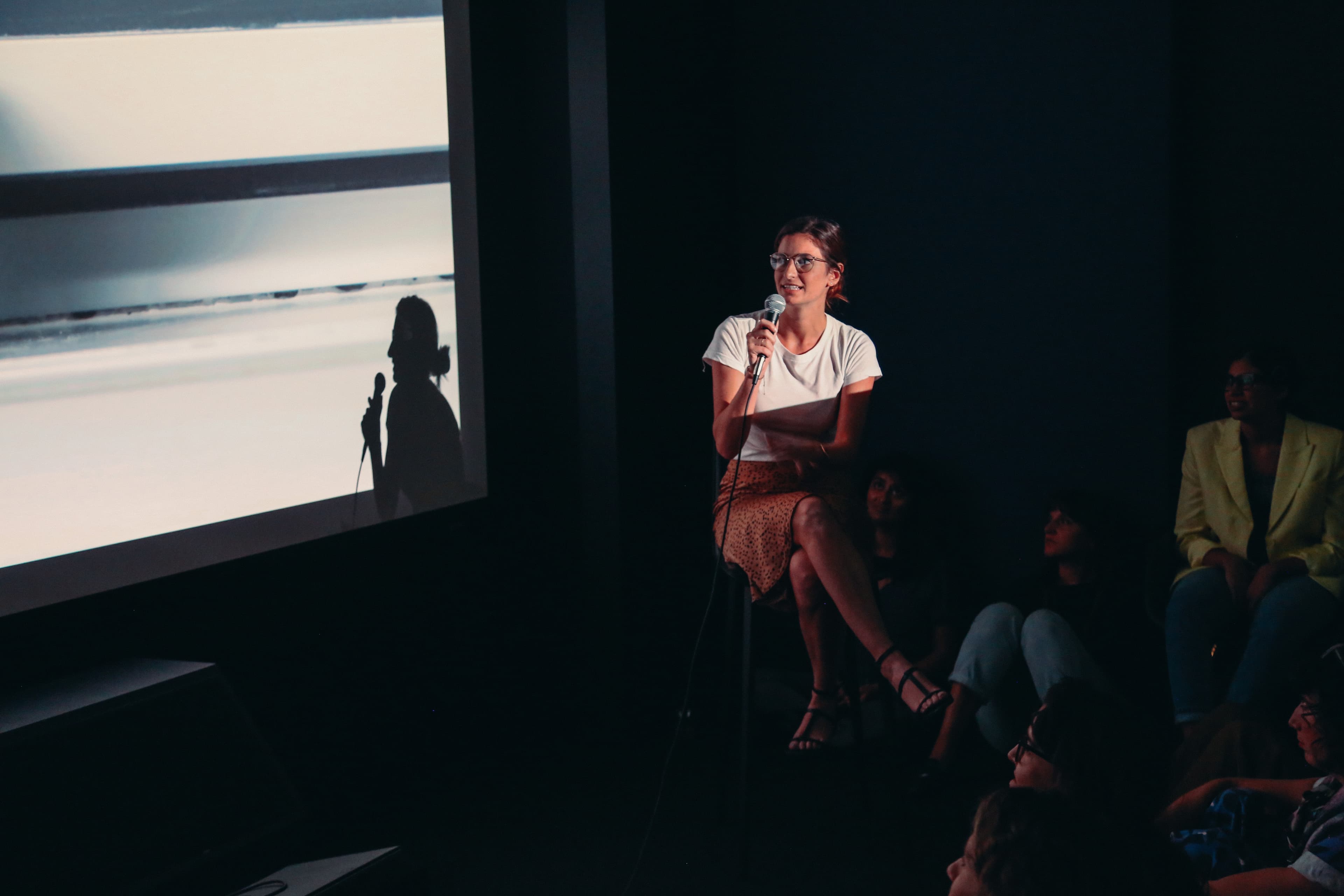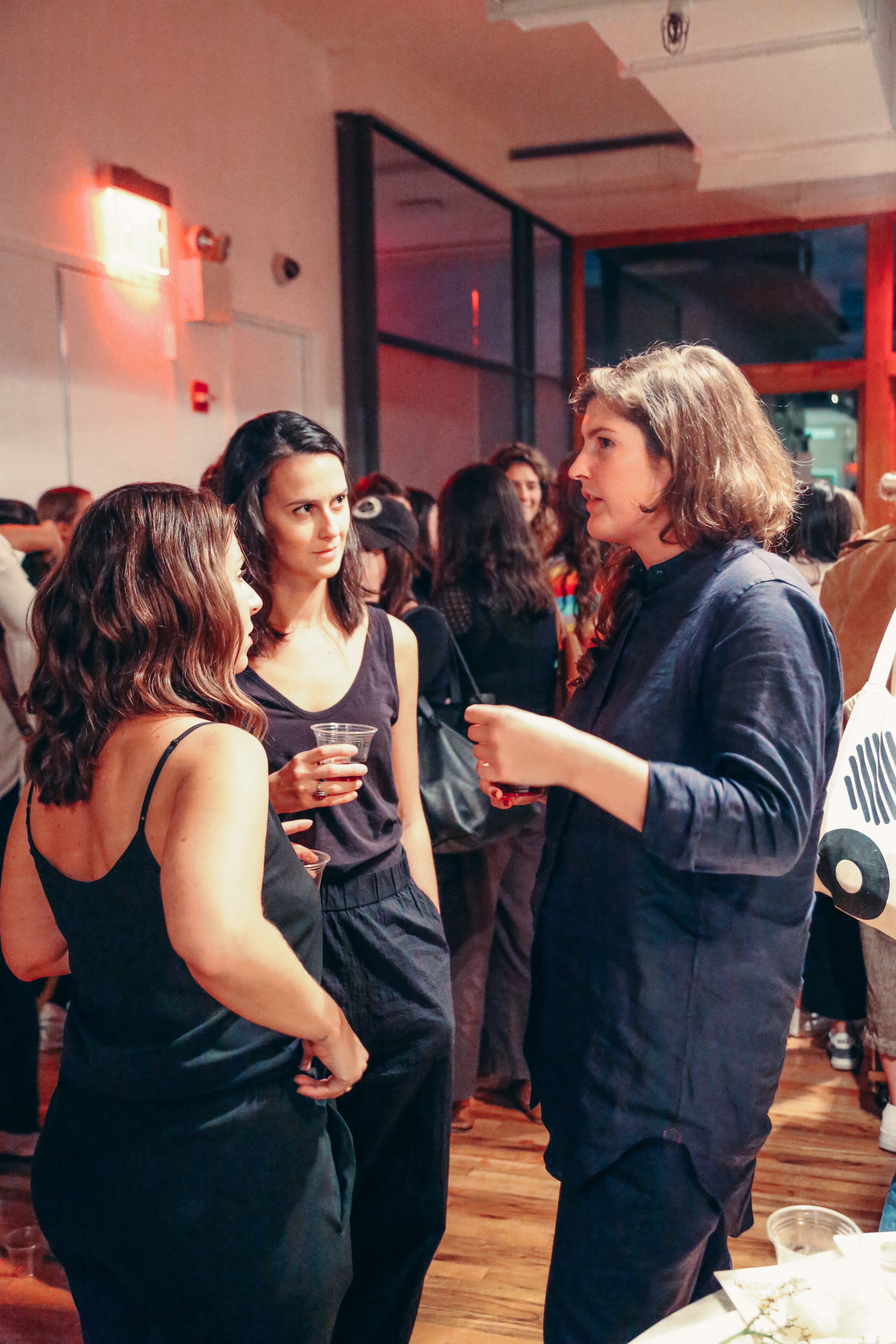 FNNY GRLS
A screening of comedic short films accompanied by a stand-up performance by Rachel Sennott.