Community Archive
Some directors only rub shoulders on a URL; SLMBR PRTY's creative community exists IRL. Our screenings and panel discussions connect fellow visionaries and introduce today's most dynamic filmmakers to each other, to clients, and to future collaborators, with the aim of demystifying this complex industry for our community.
A Holiday PRTY
SLMBR PRTY's 2022 end-of-year party was a celebratory bash with clients, colleagues, and friends from our filmmaker community.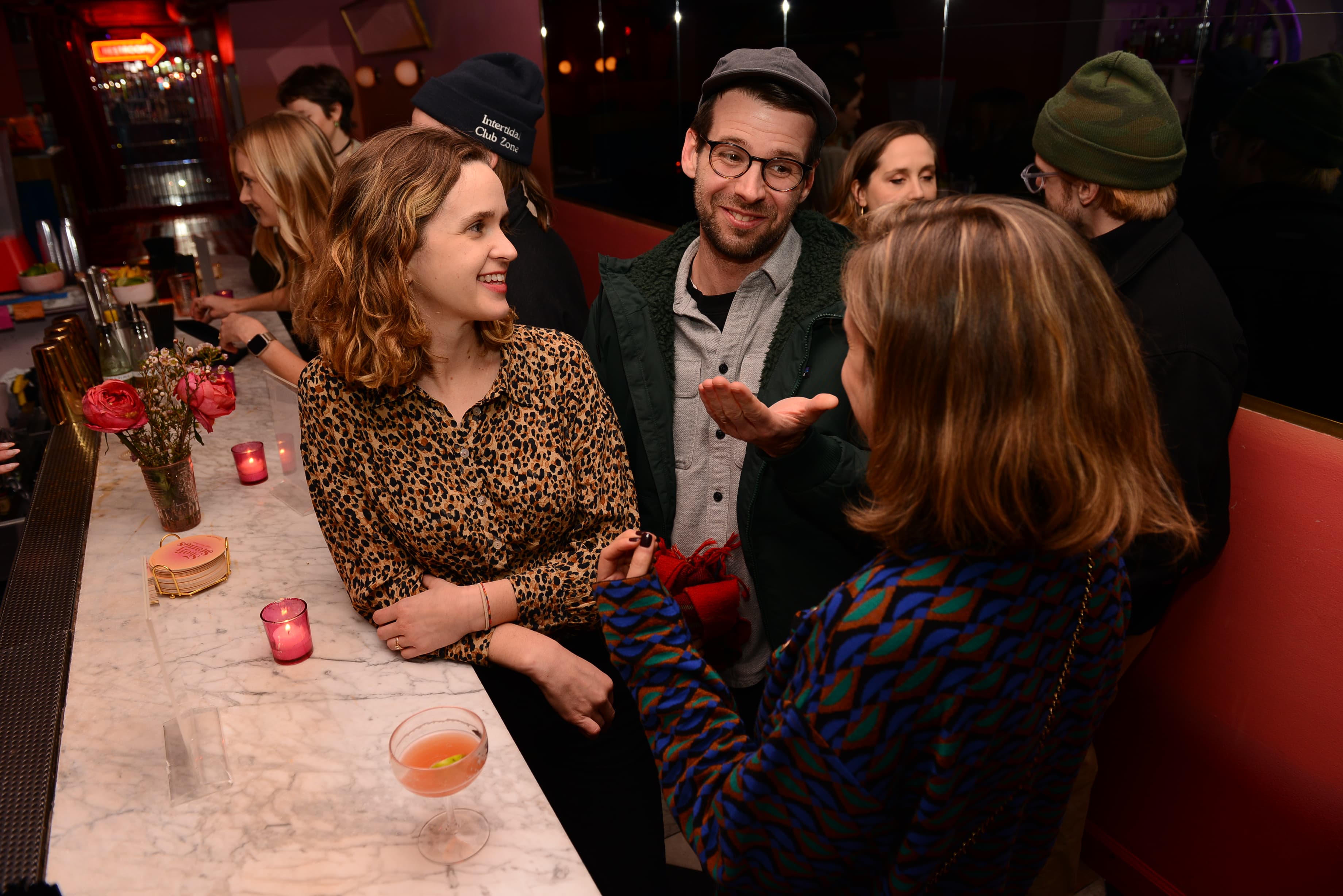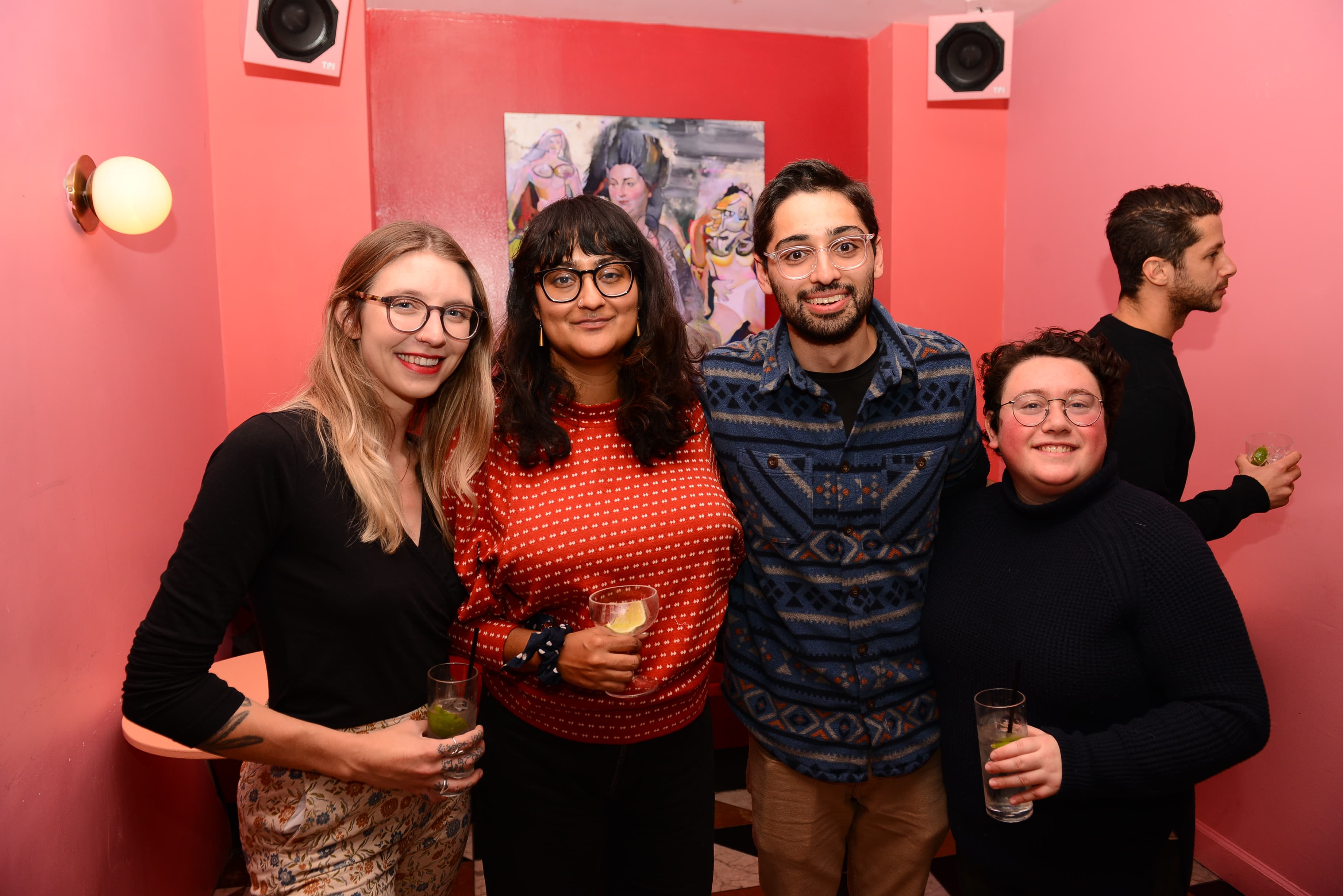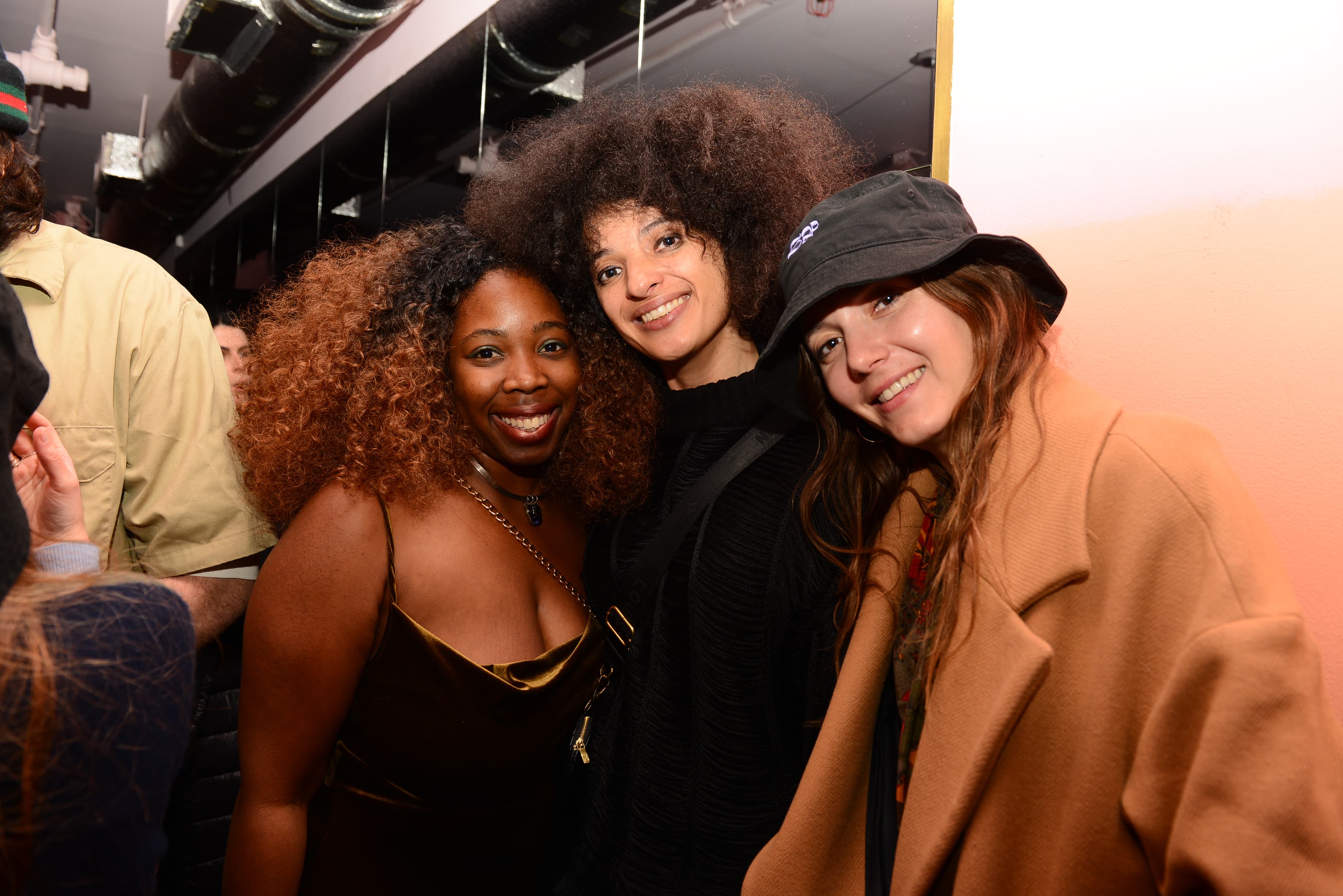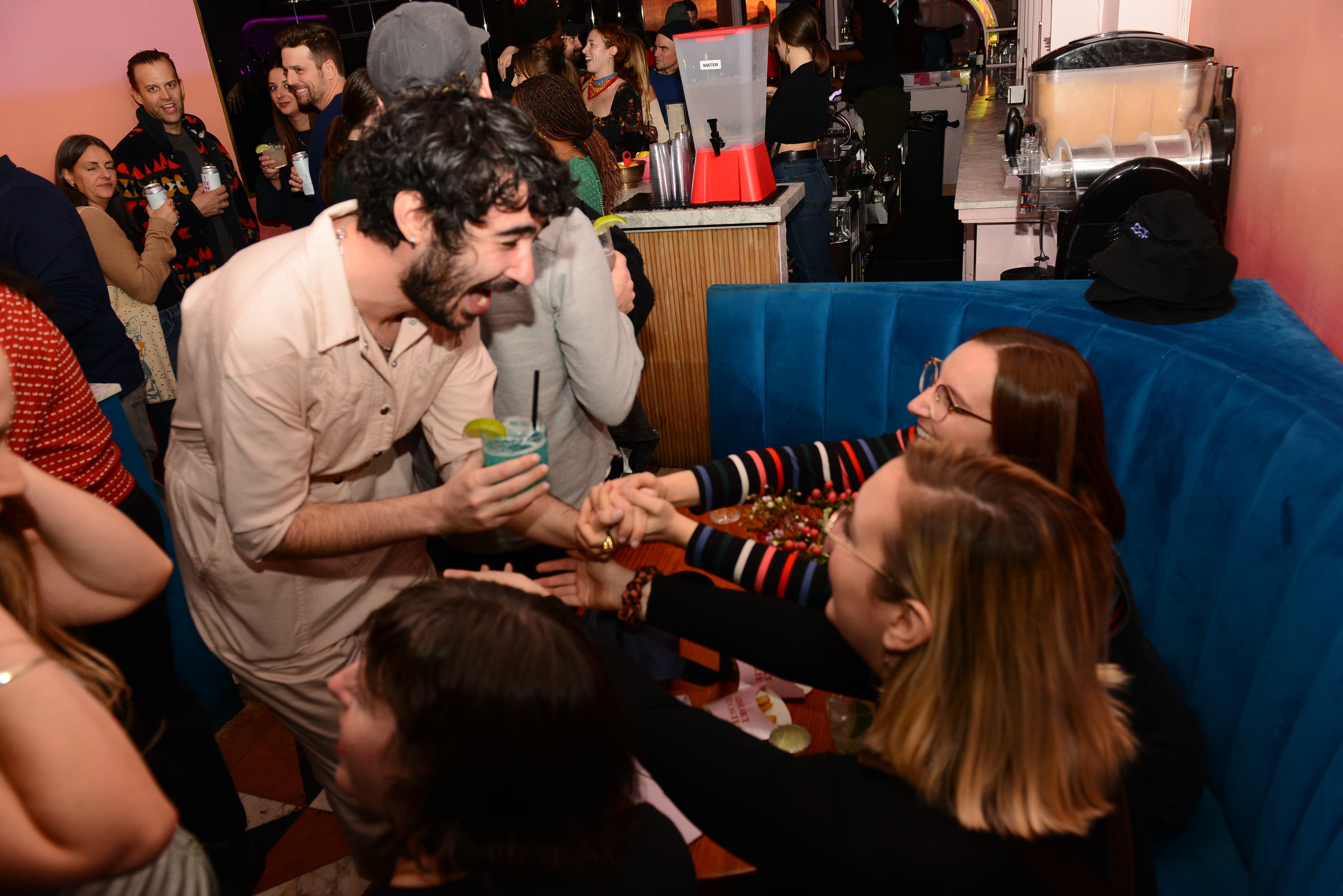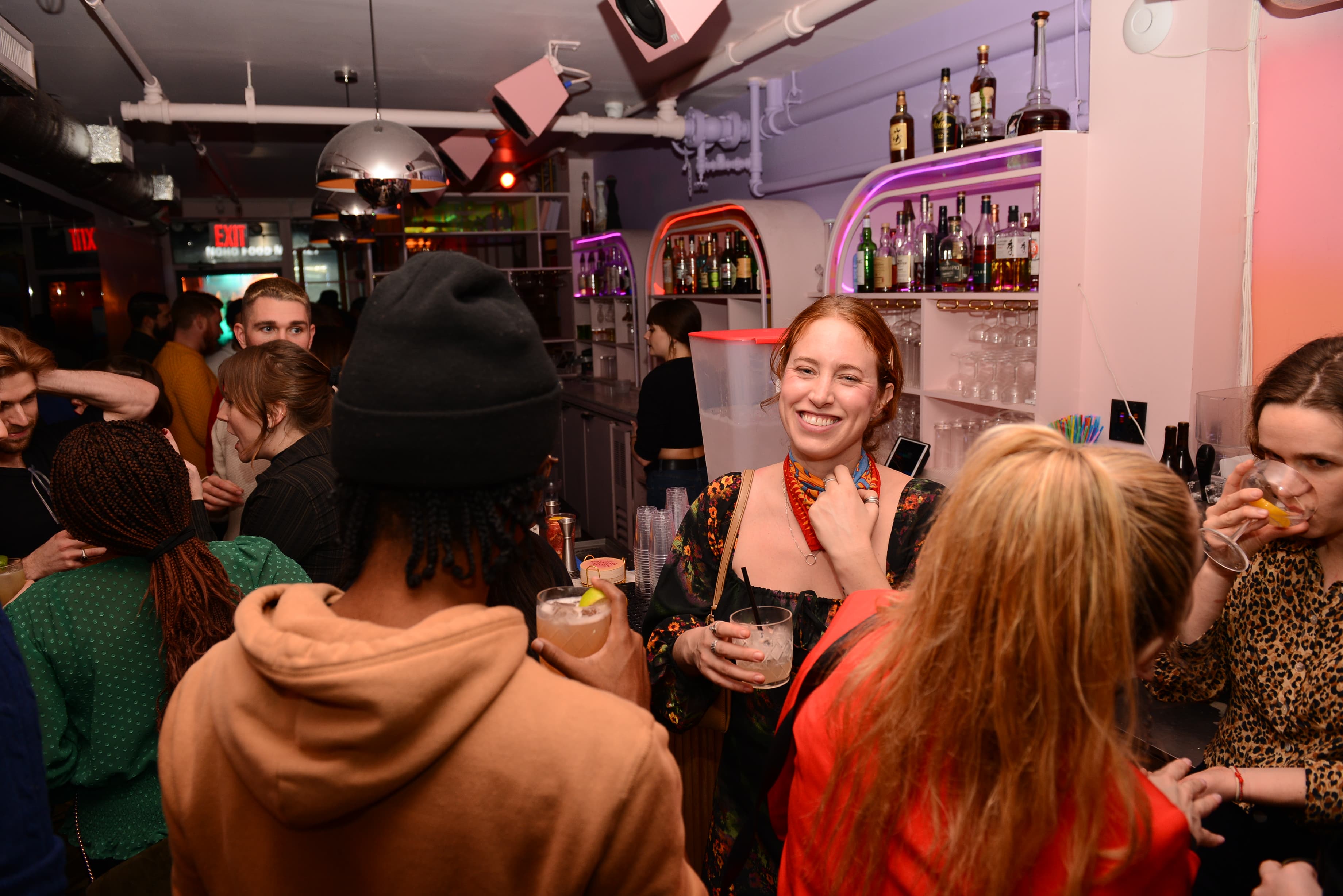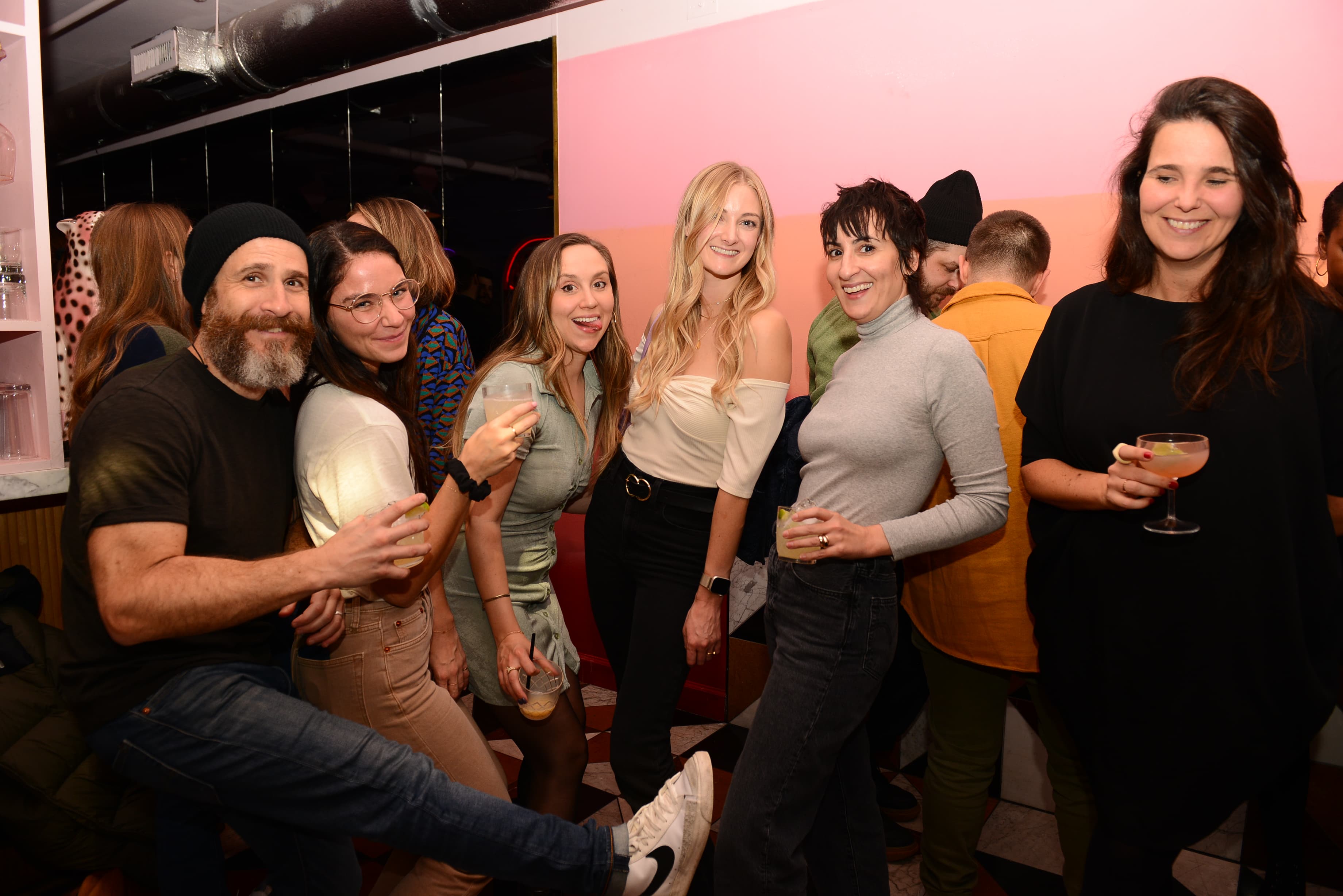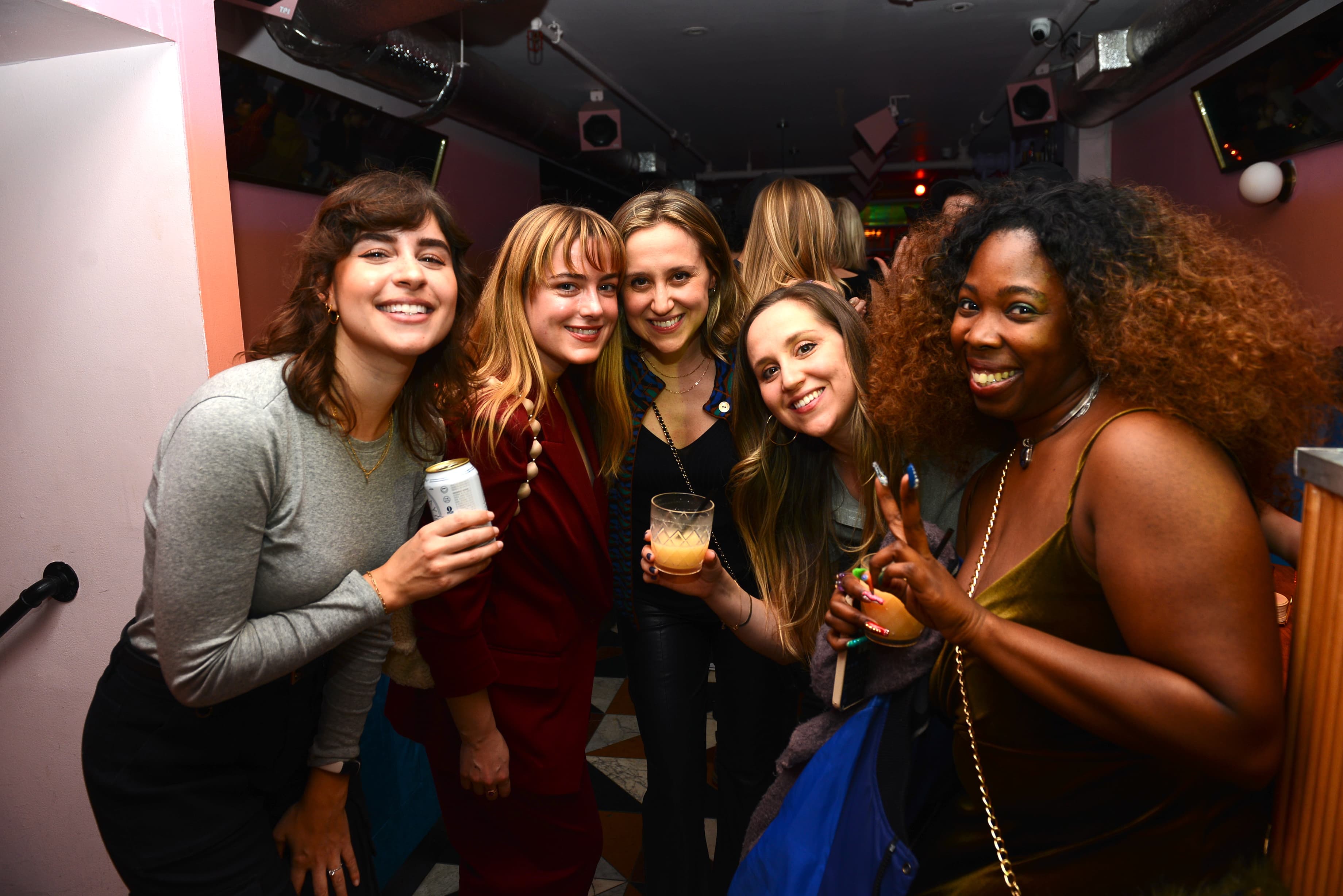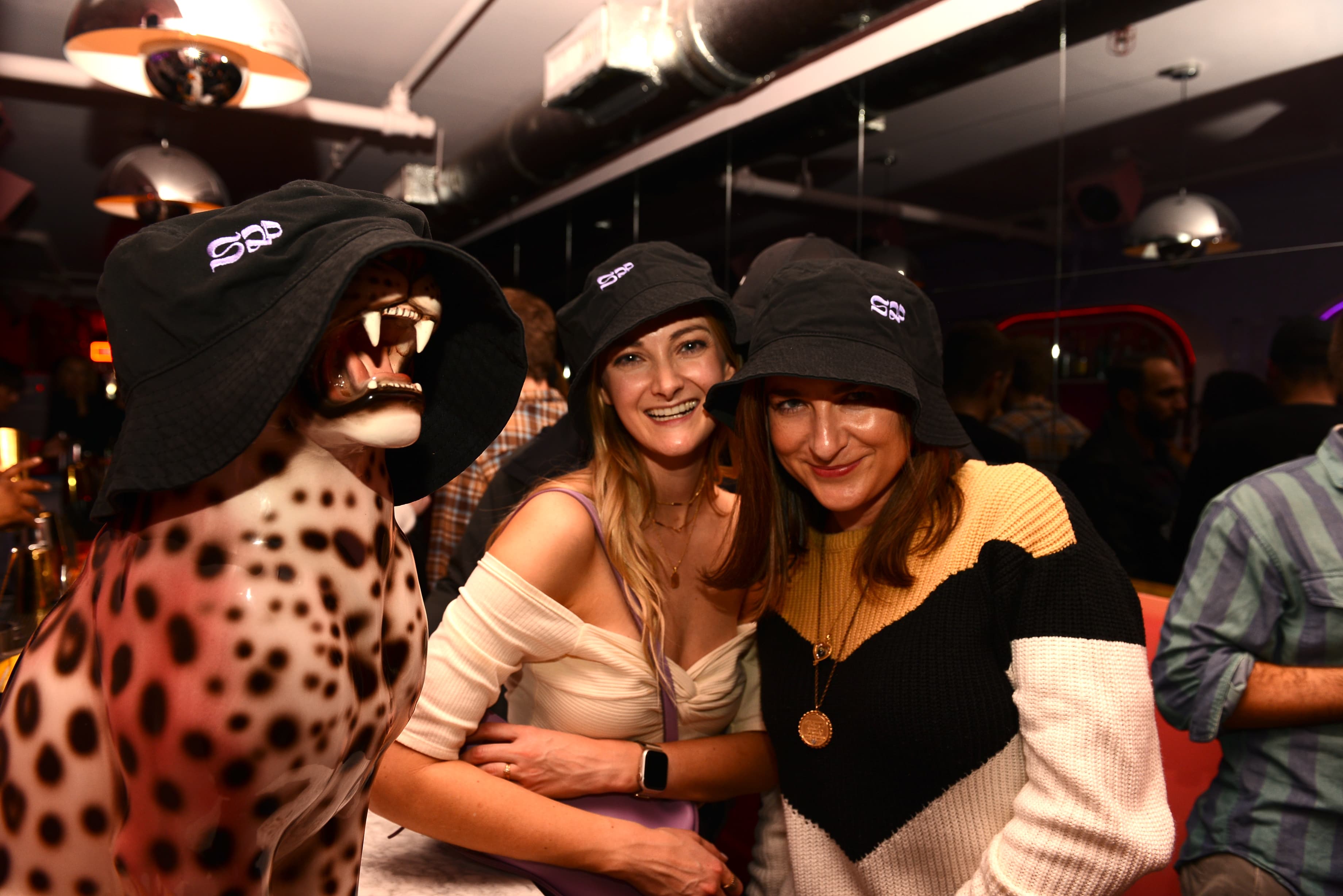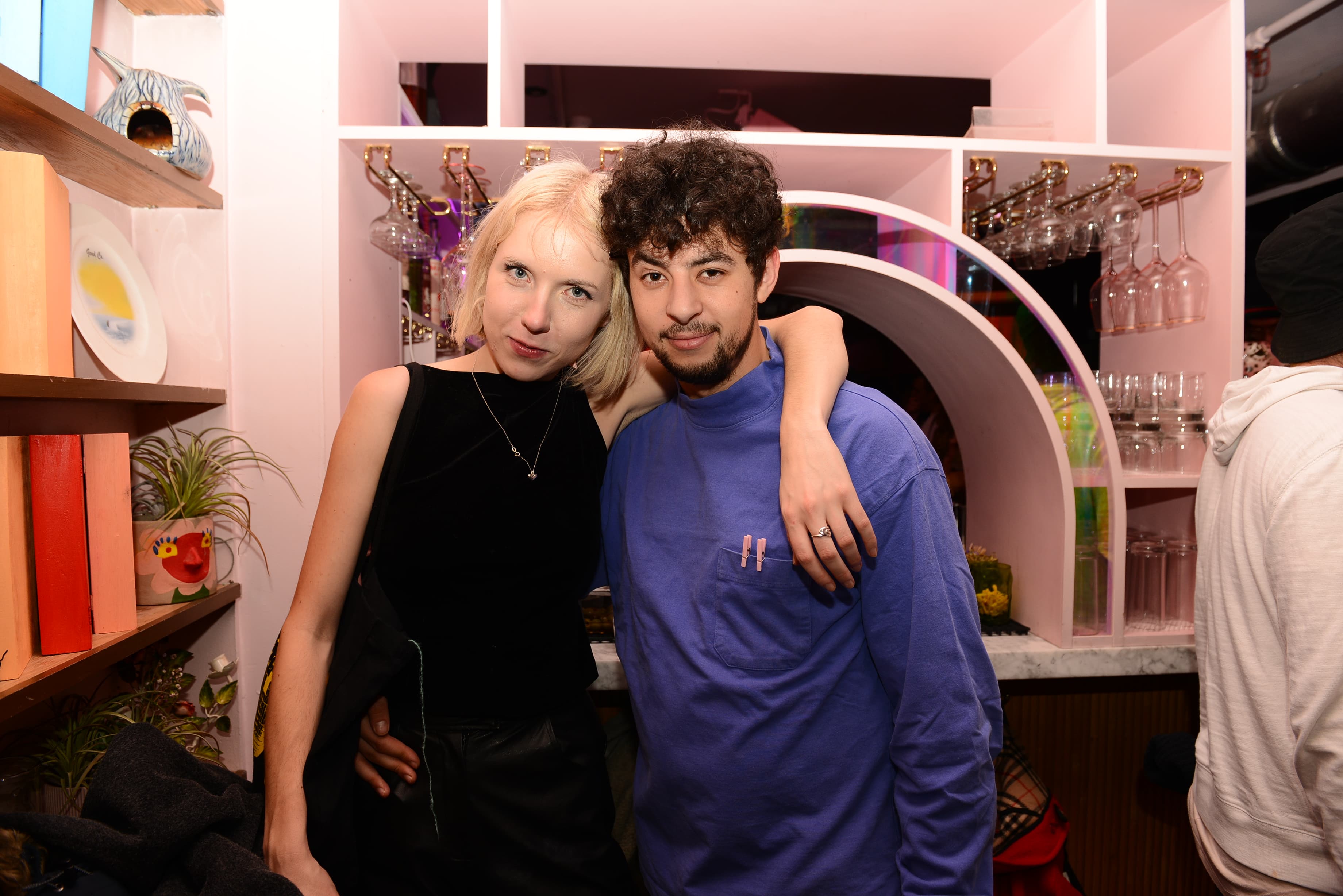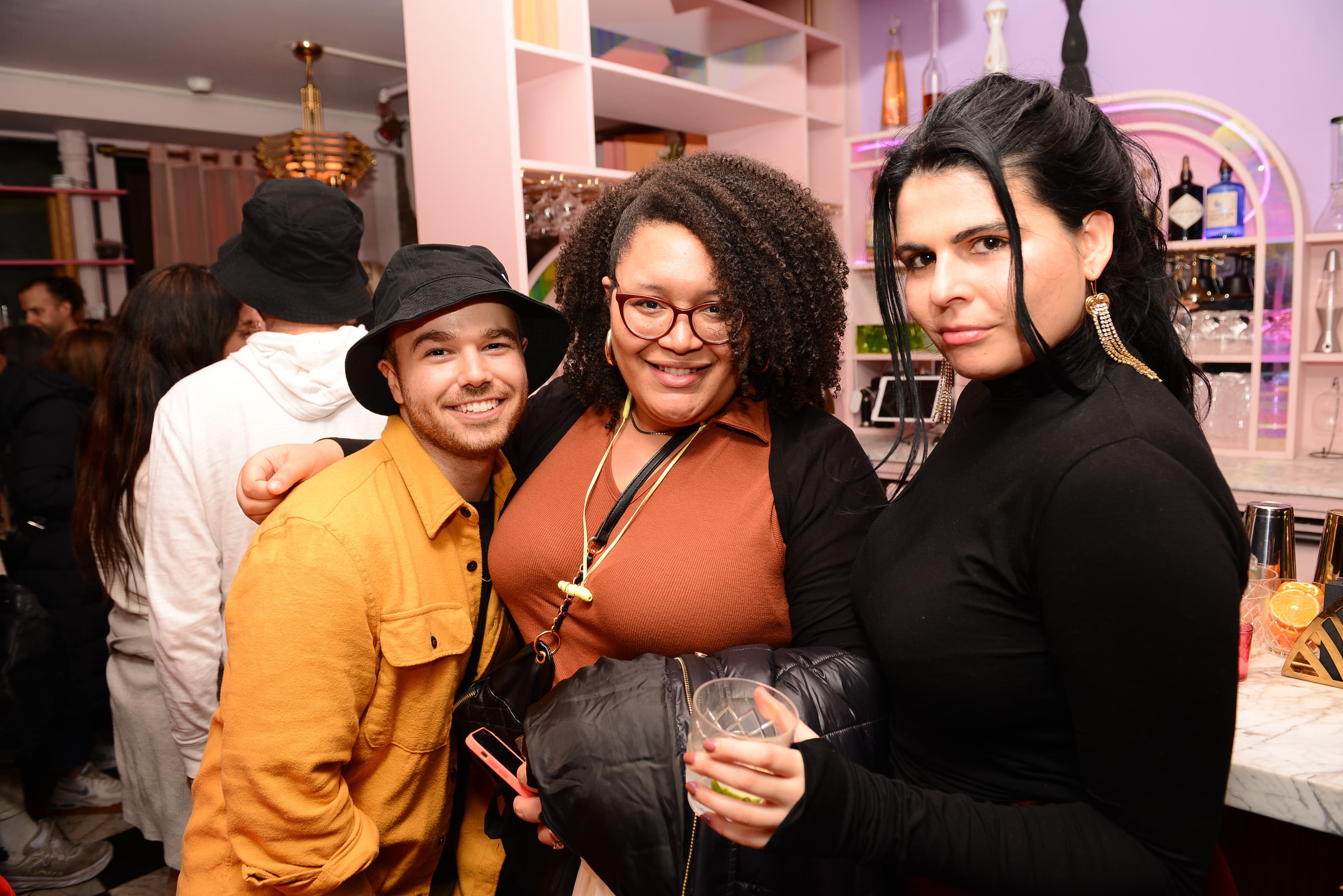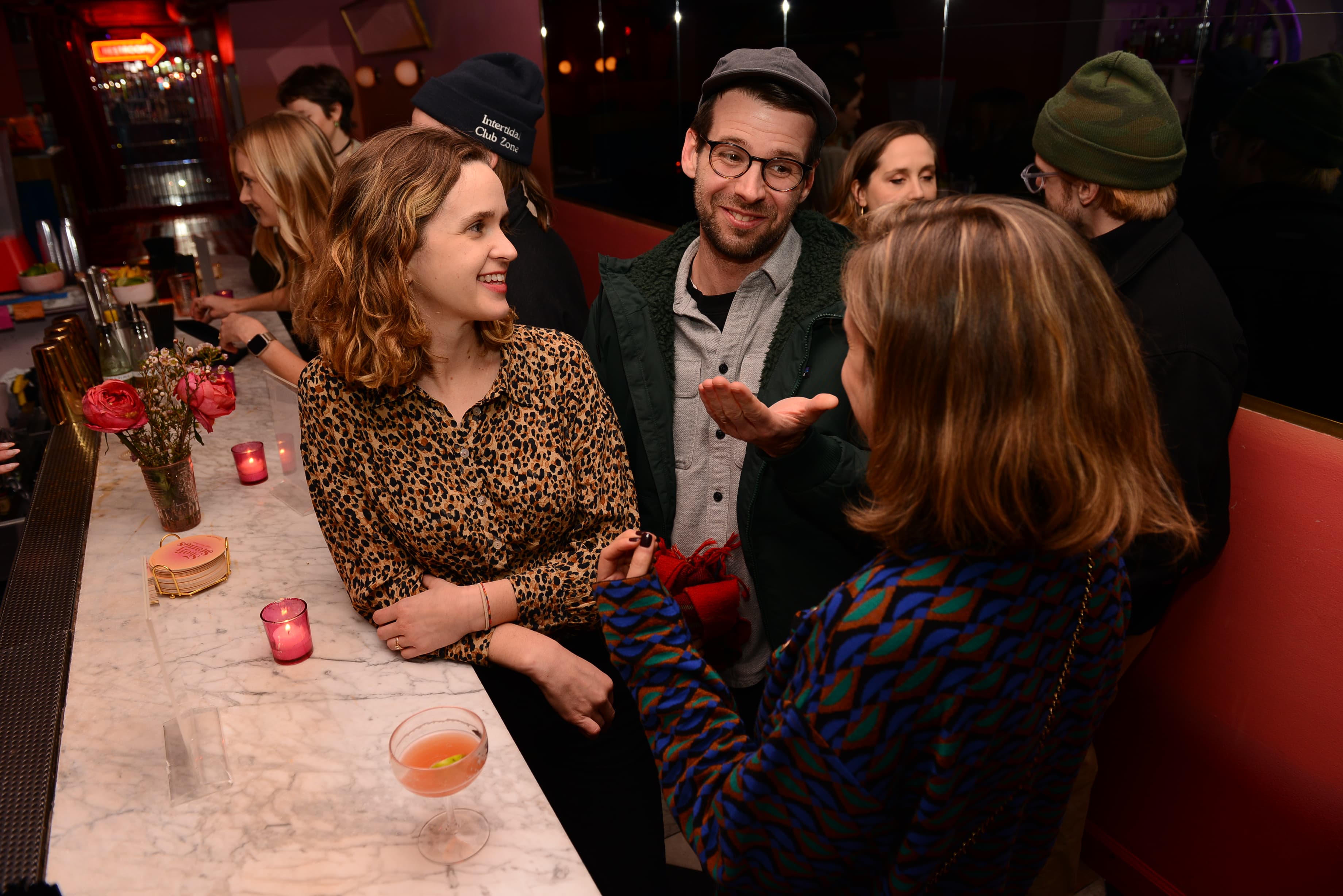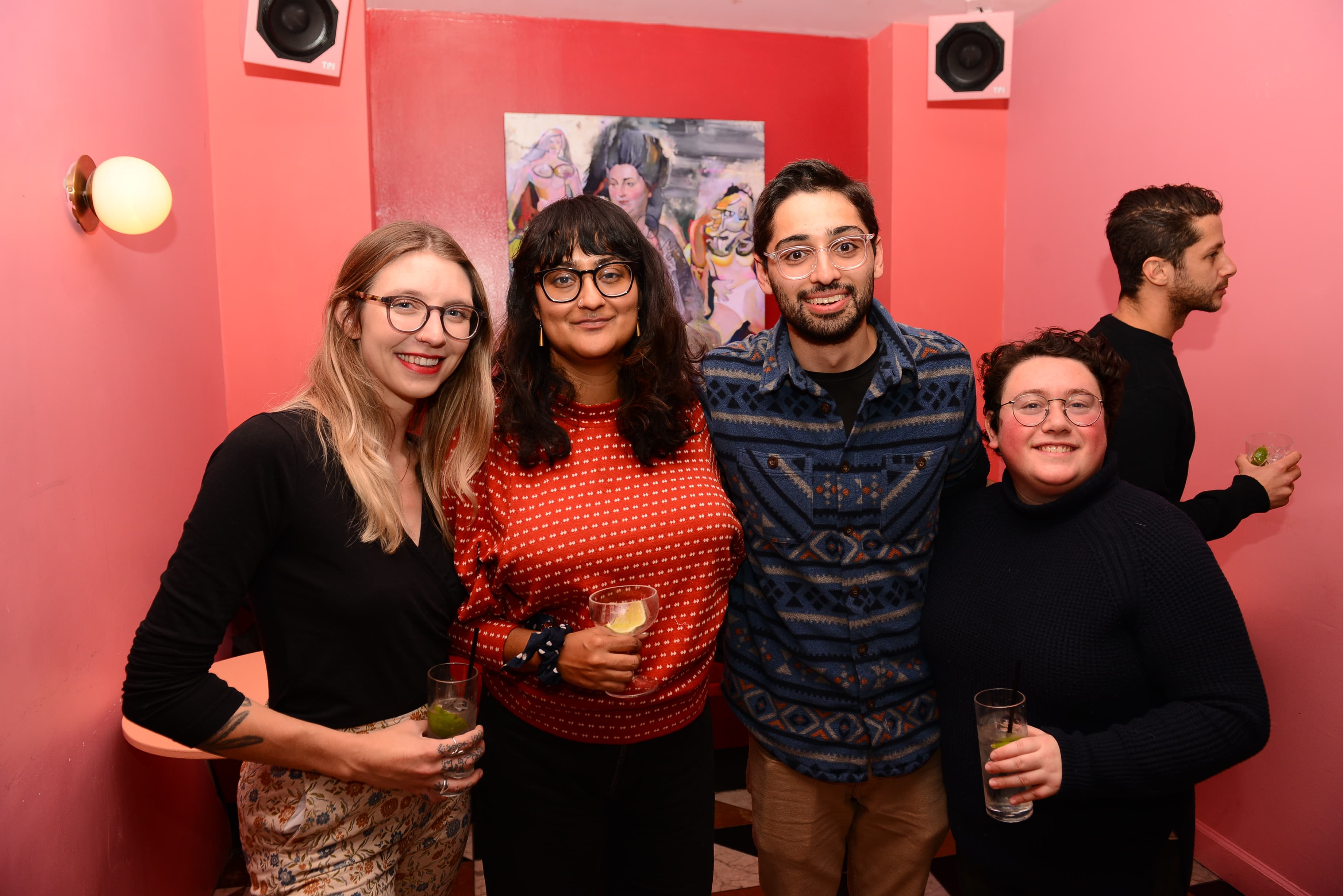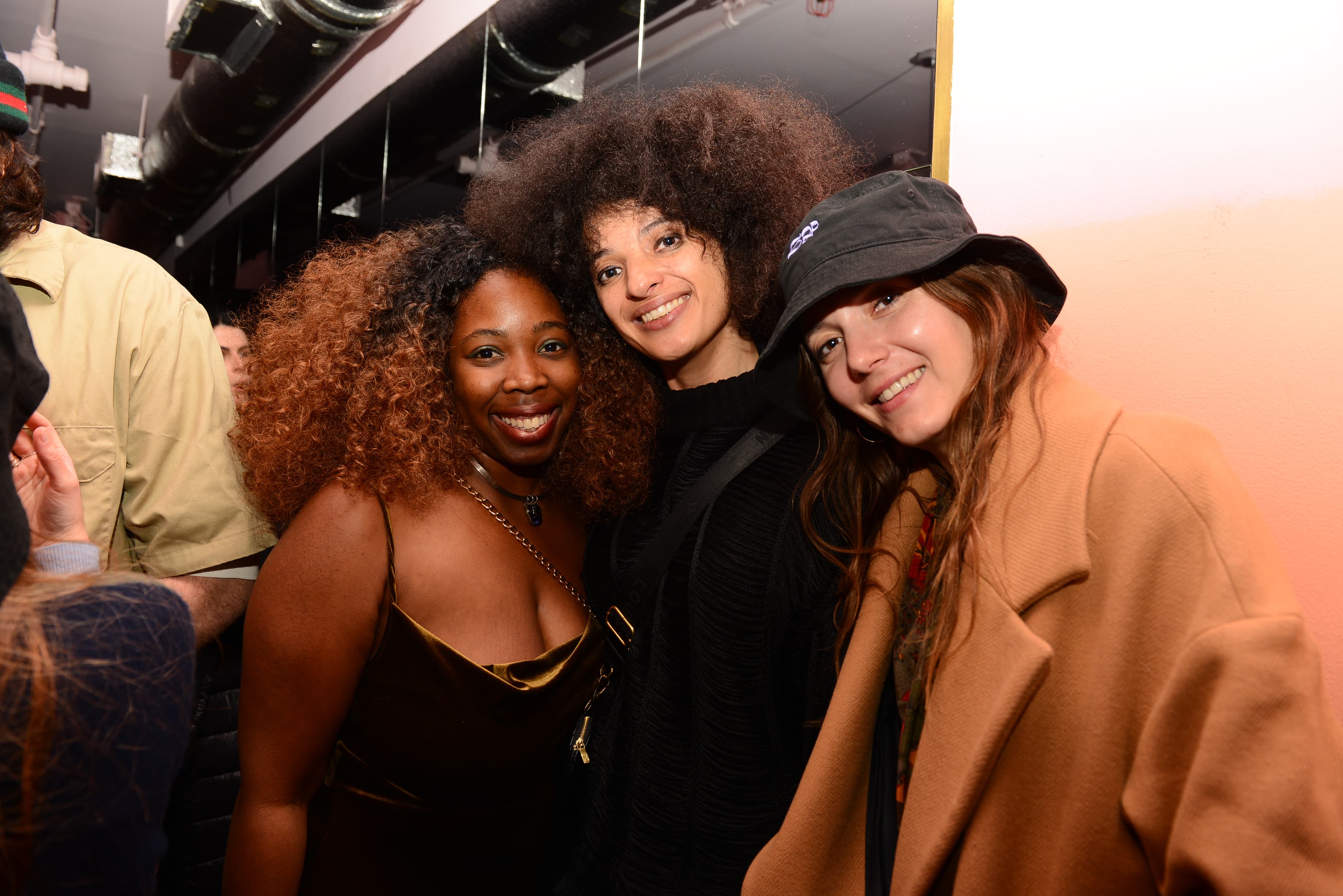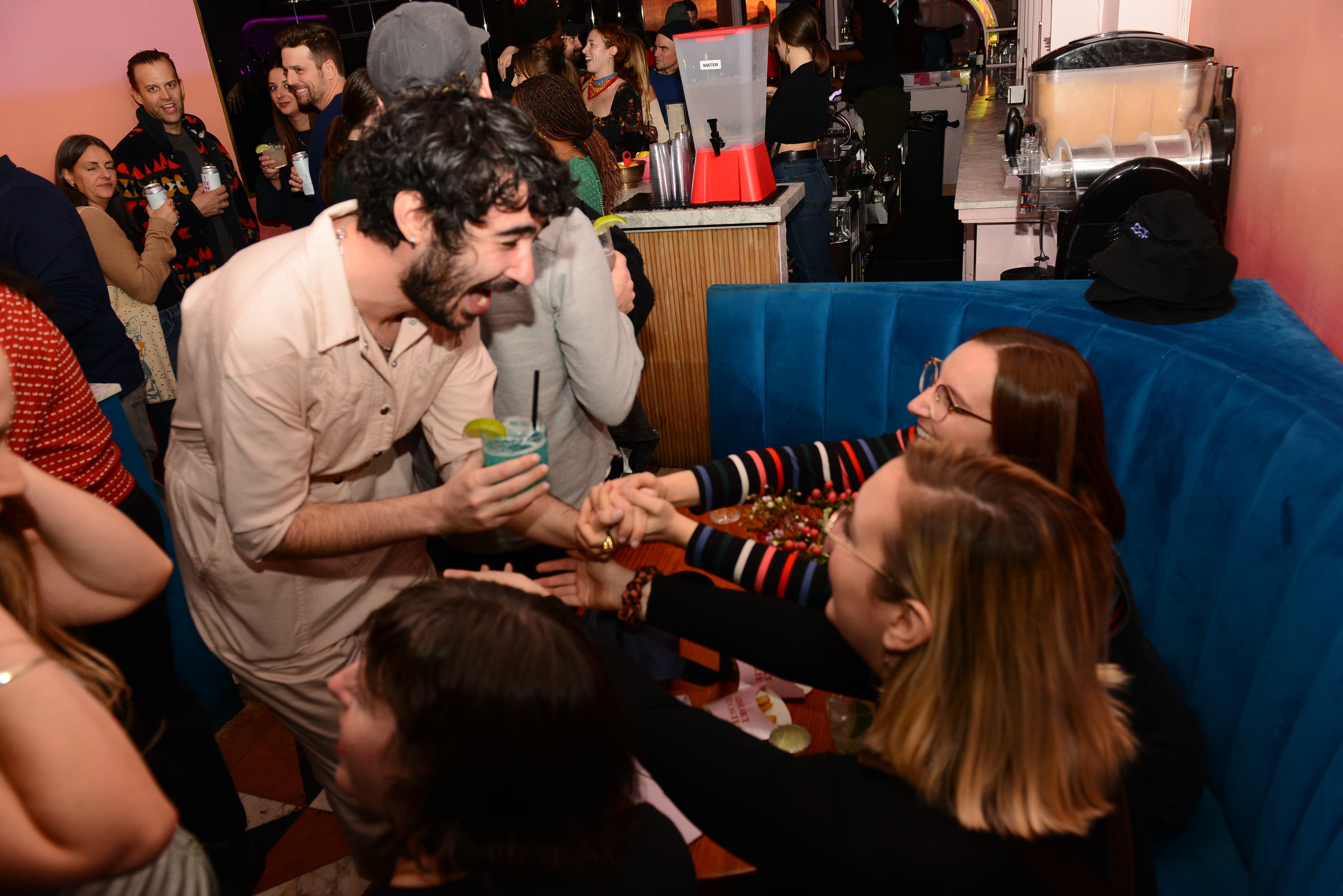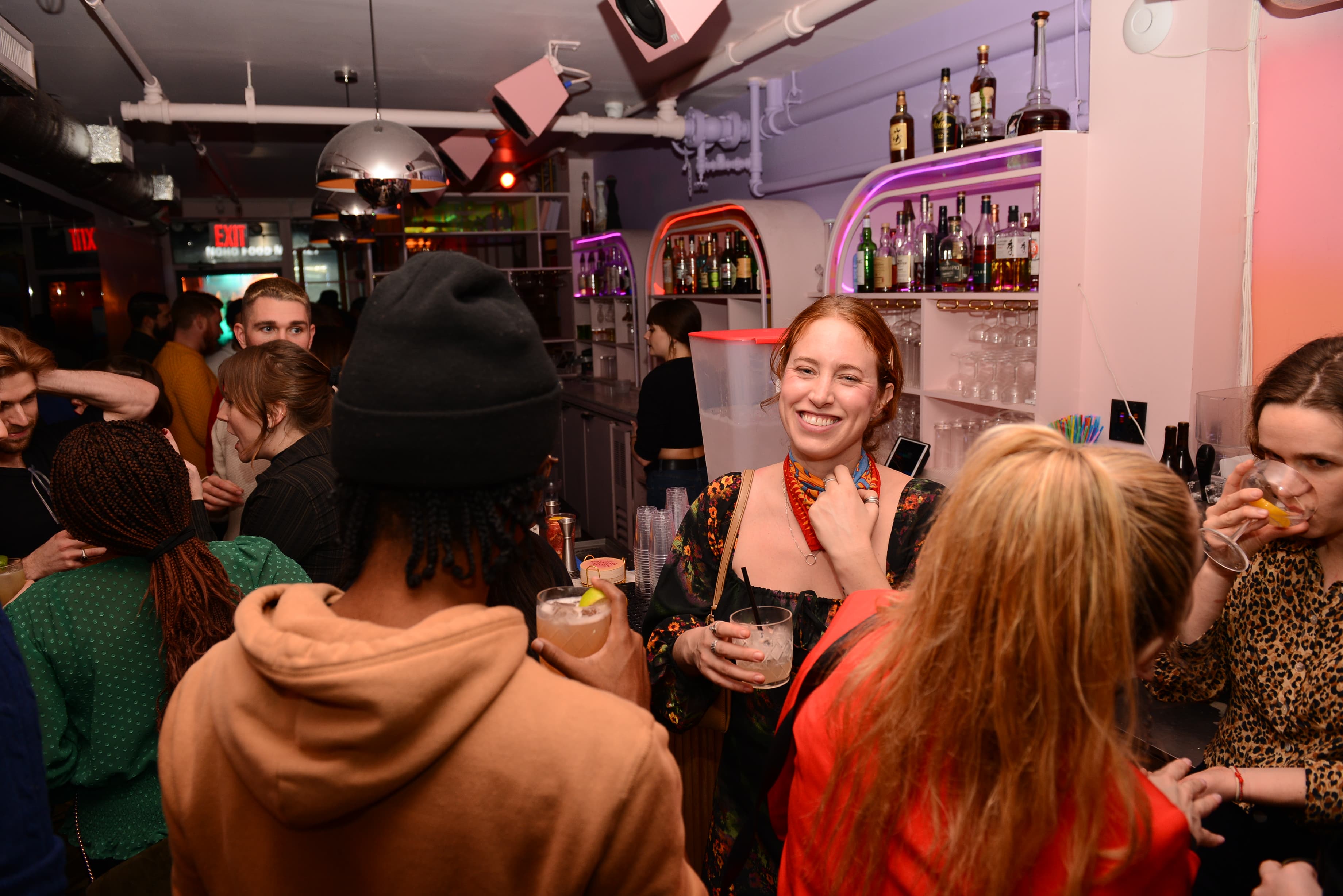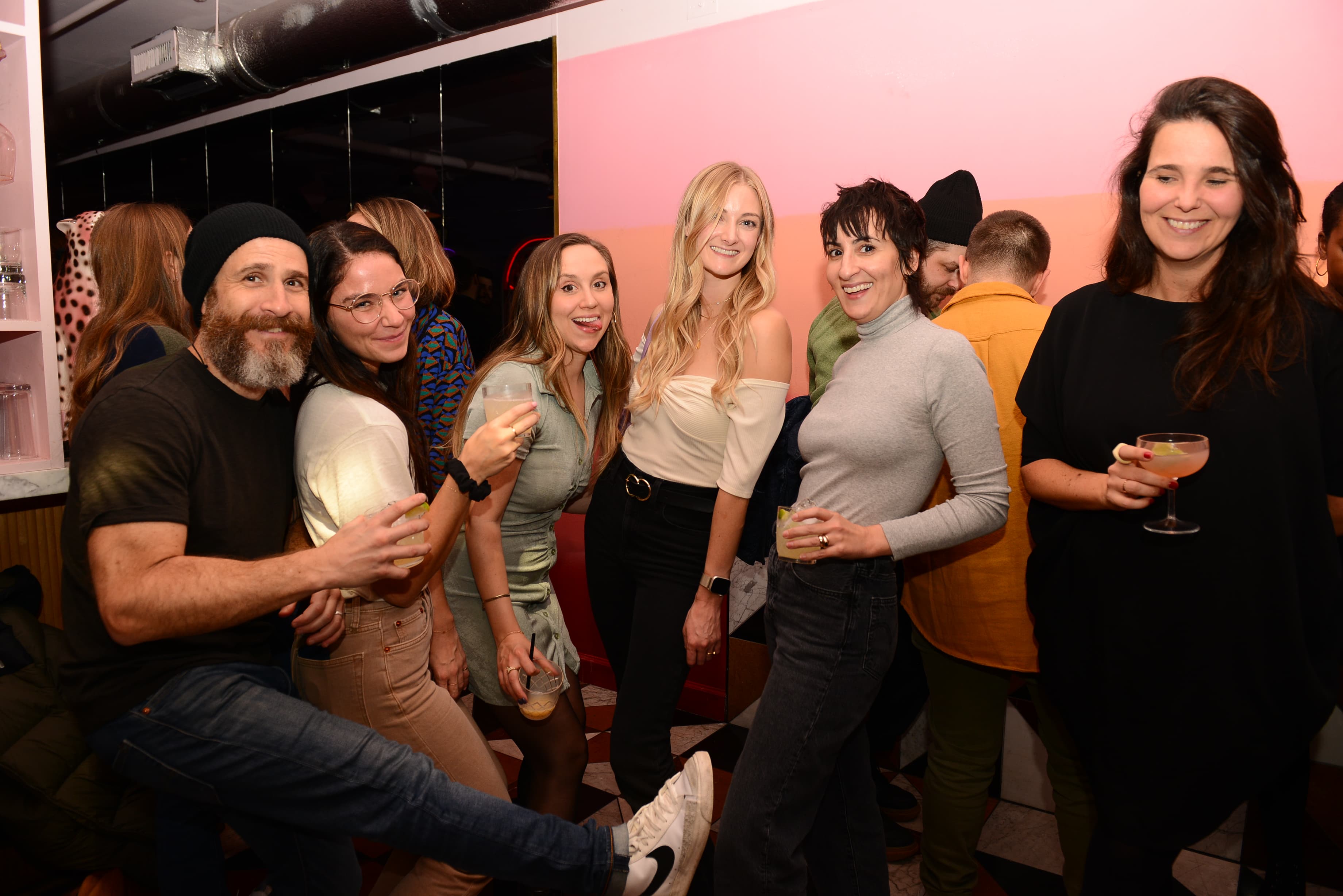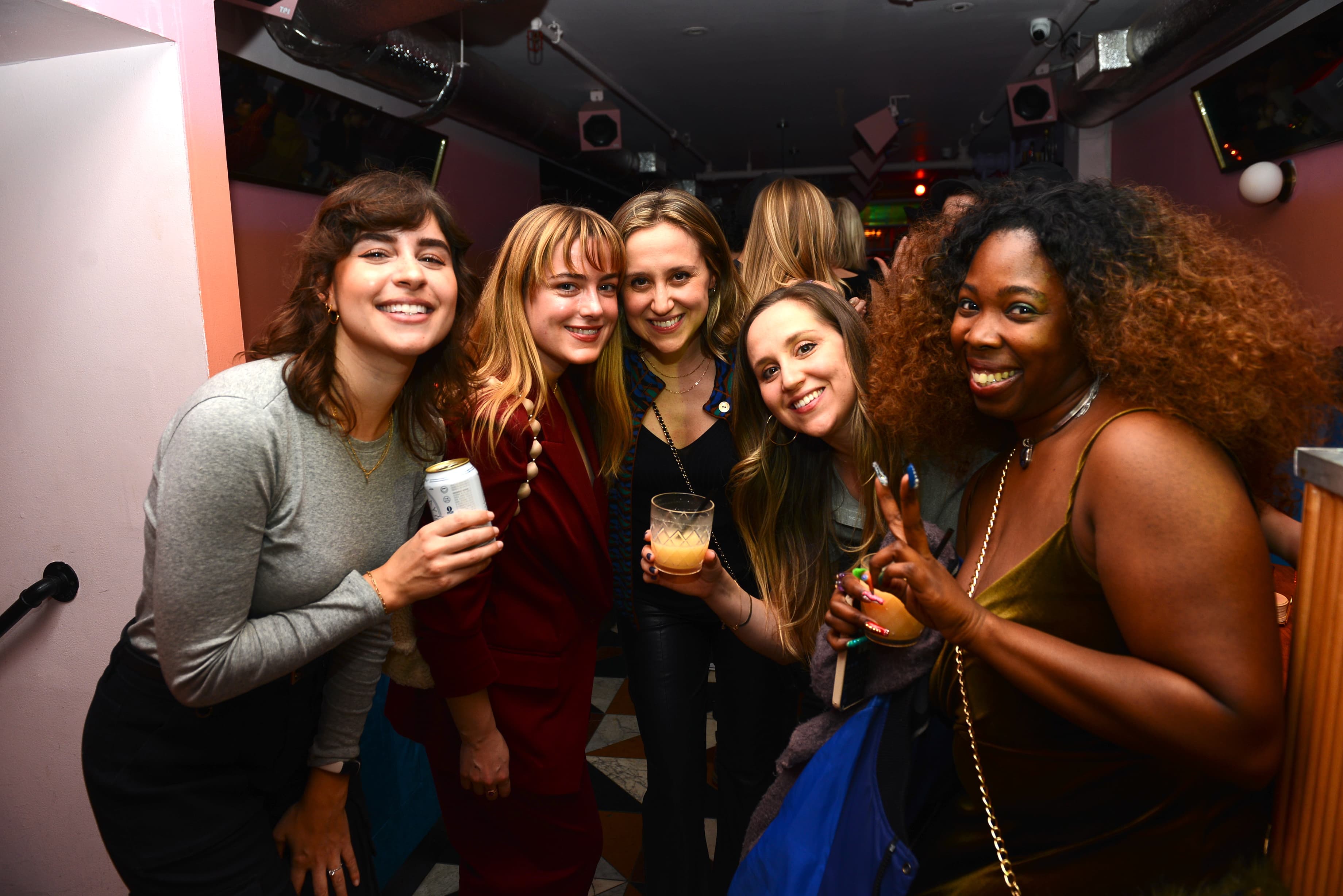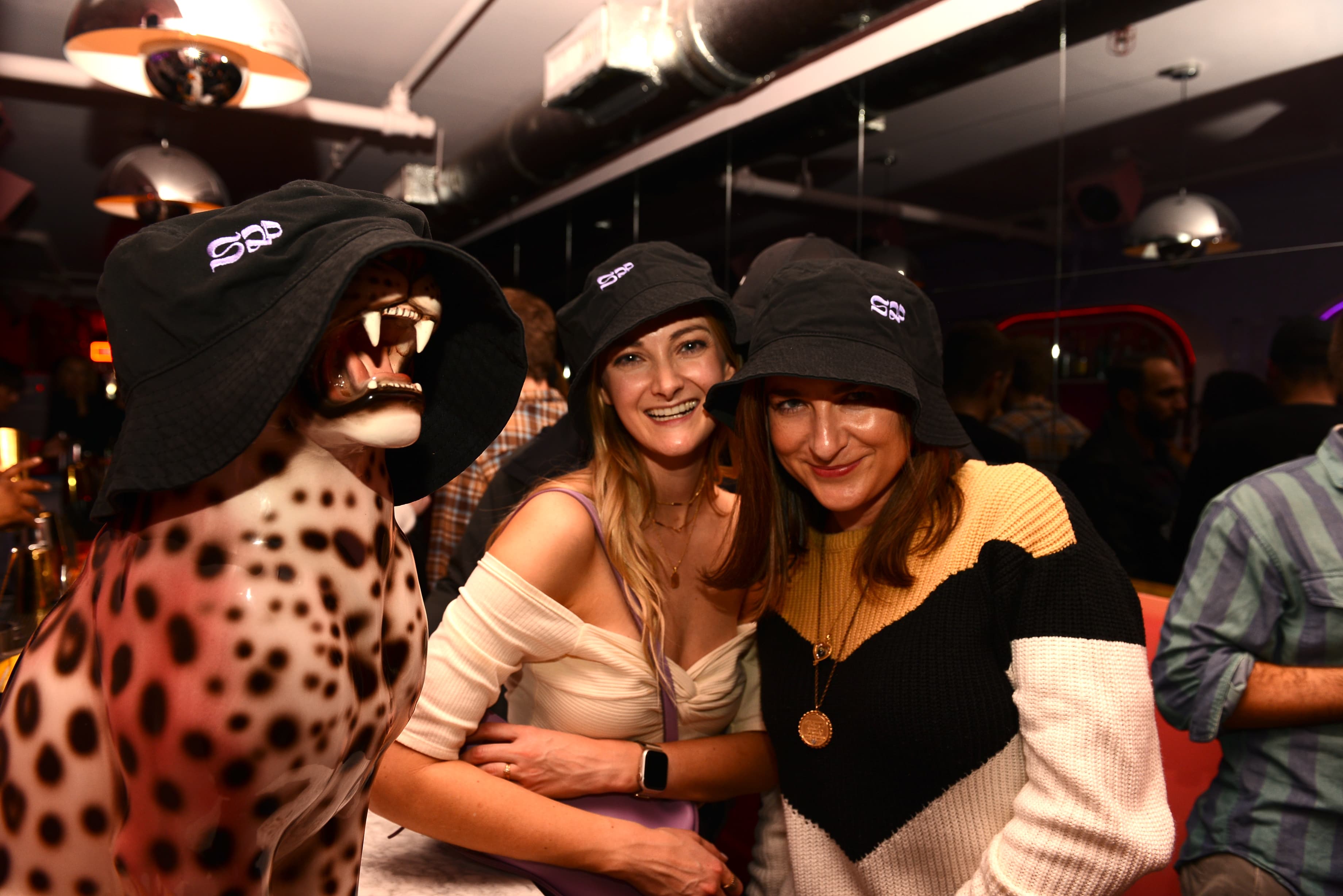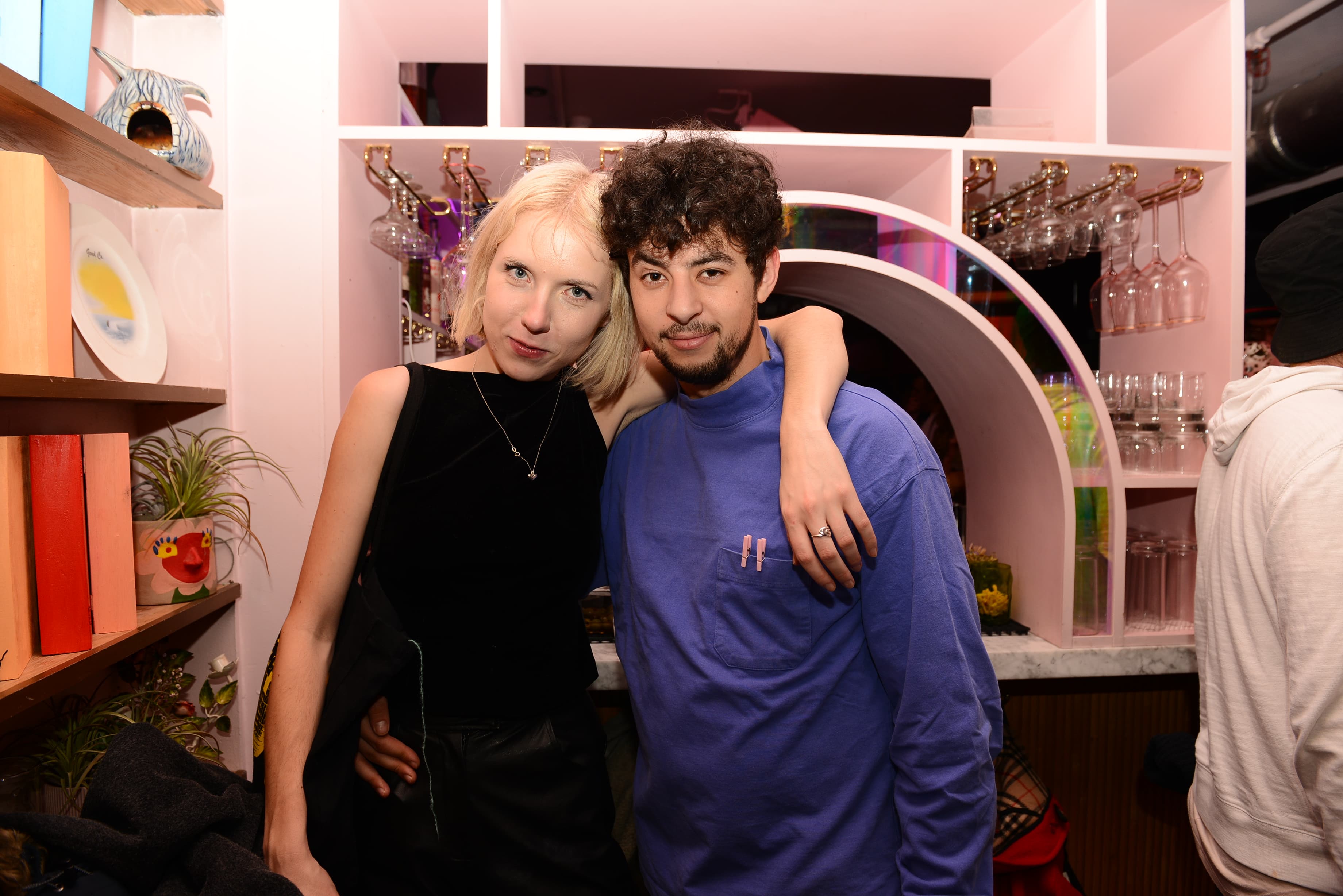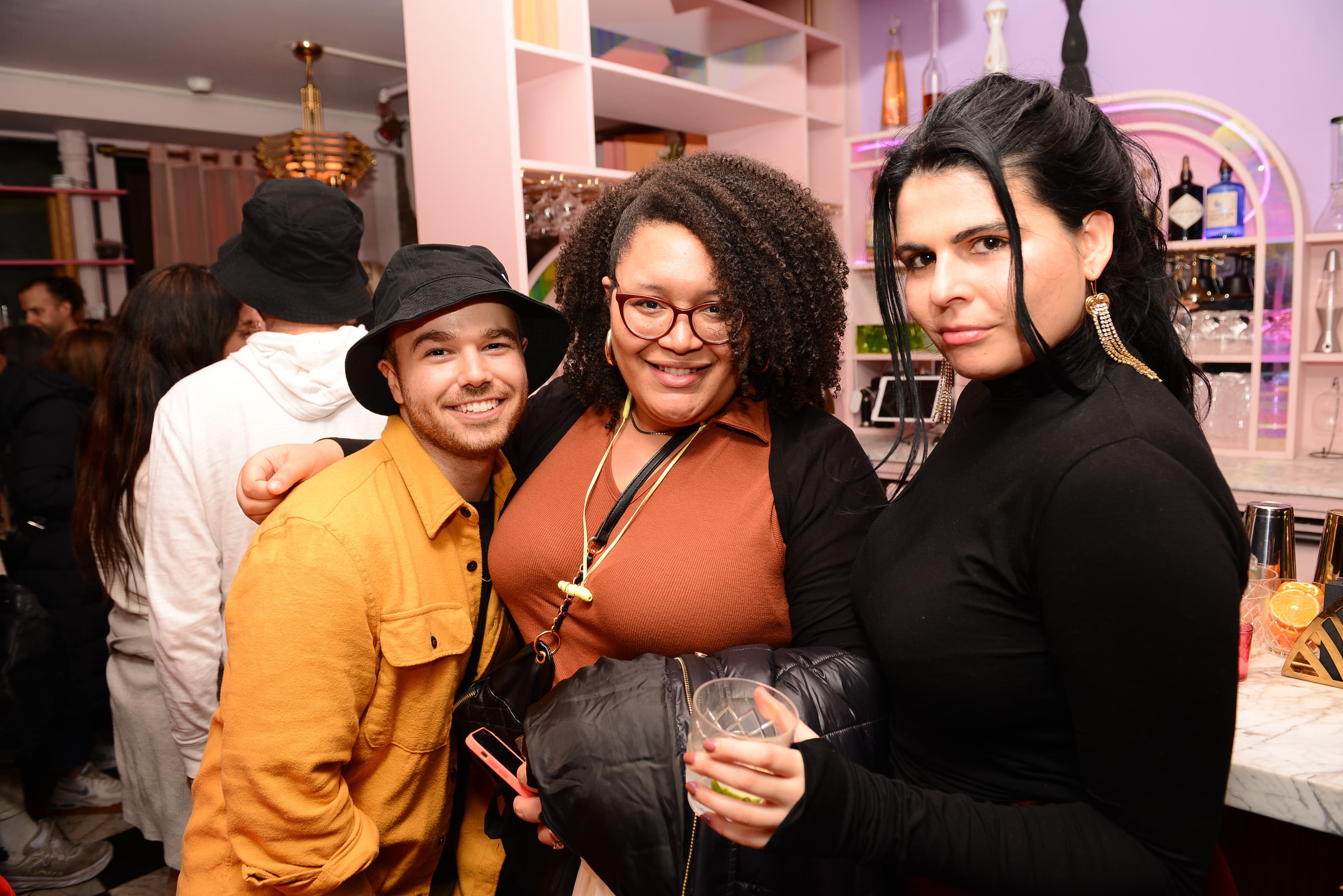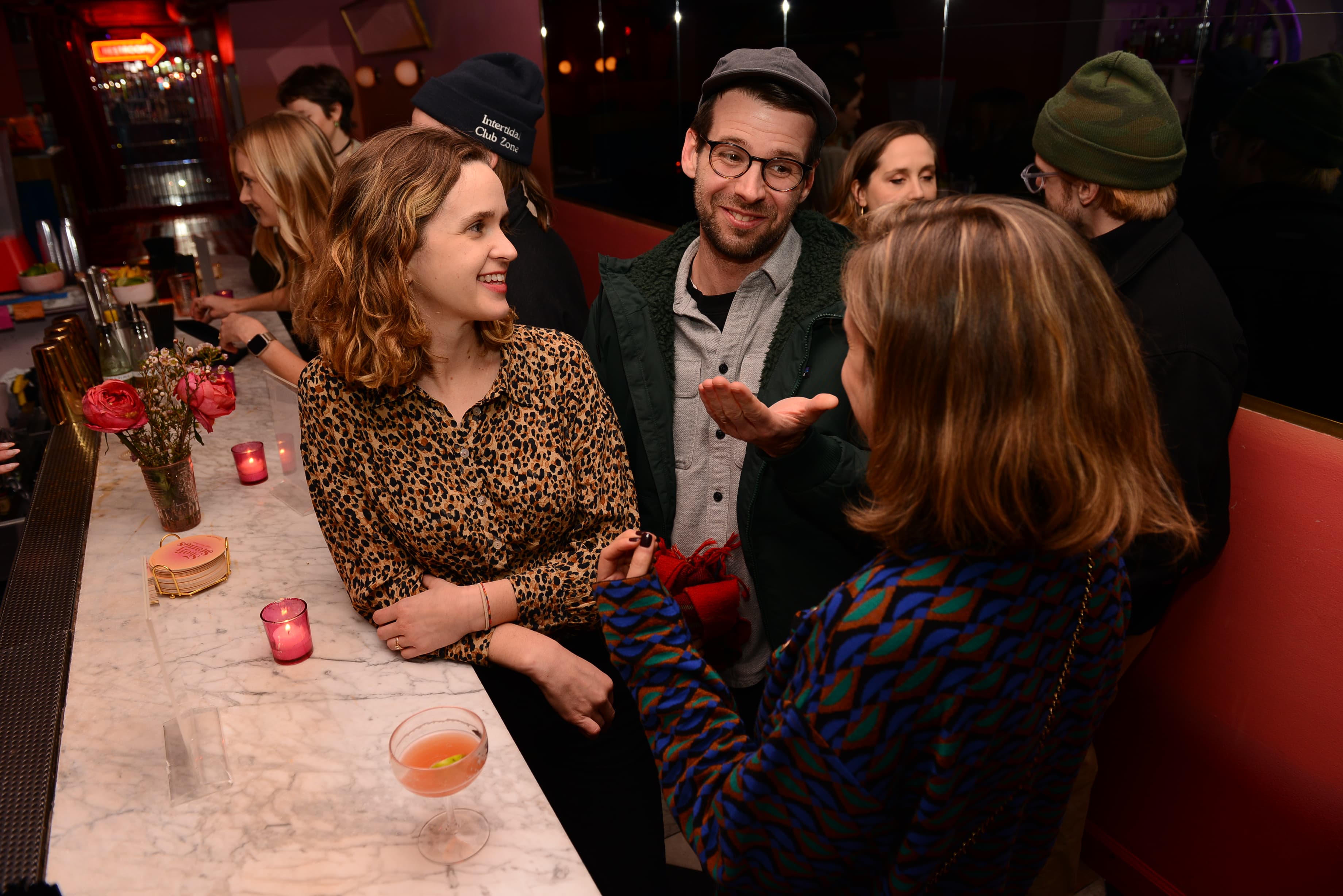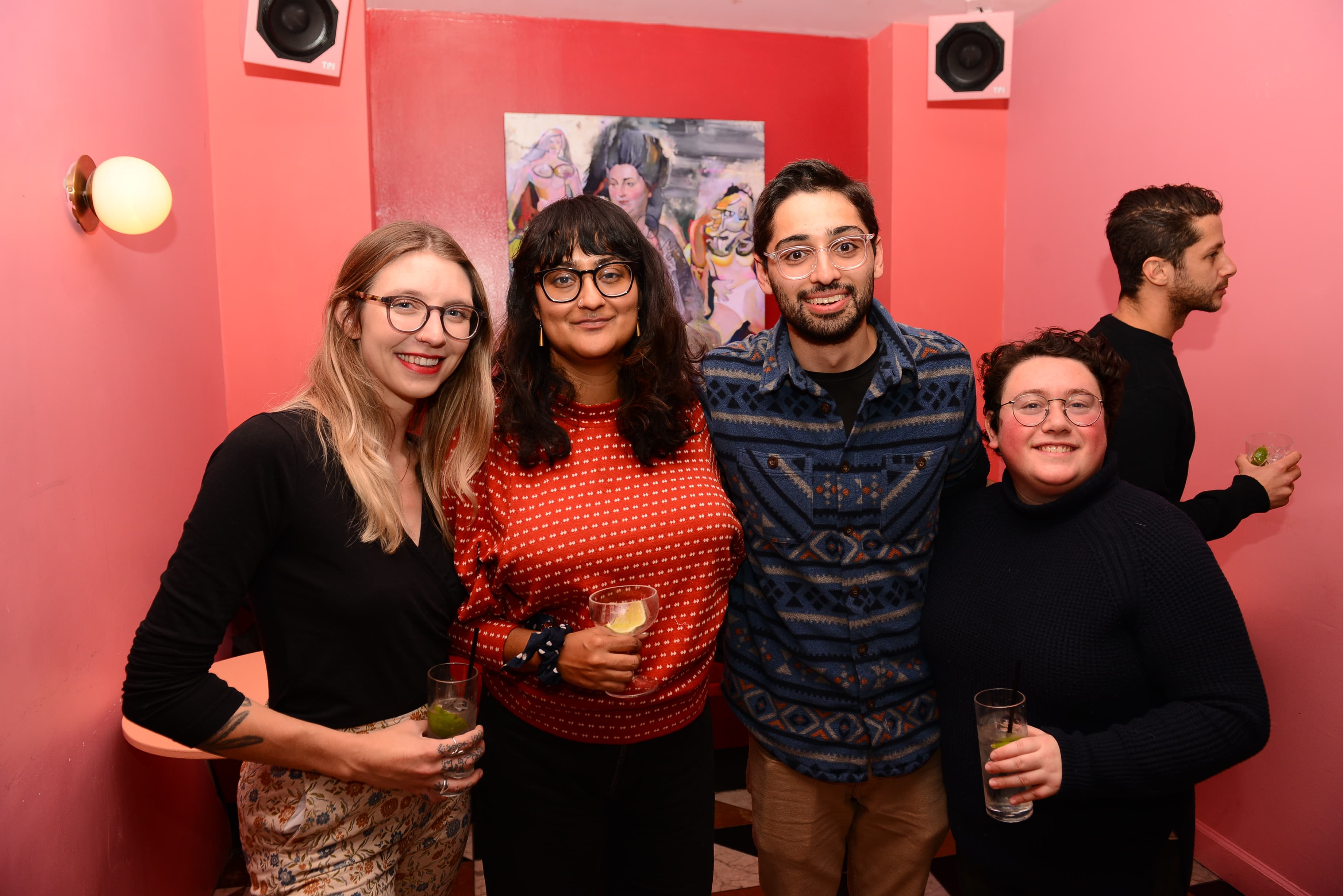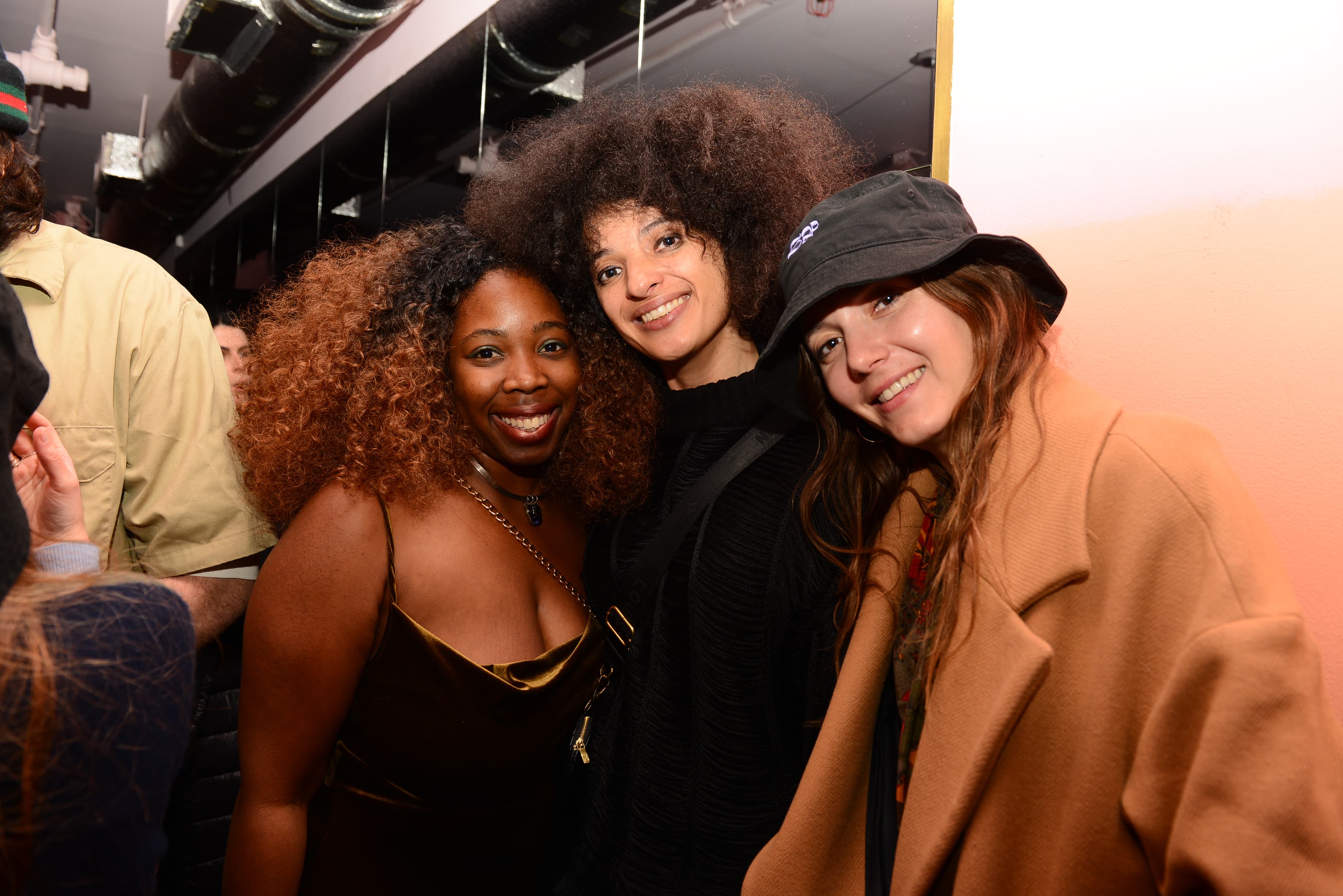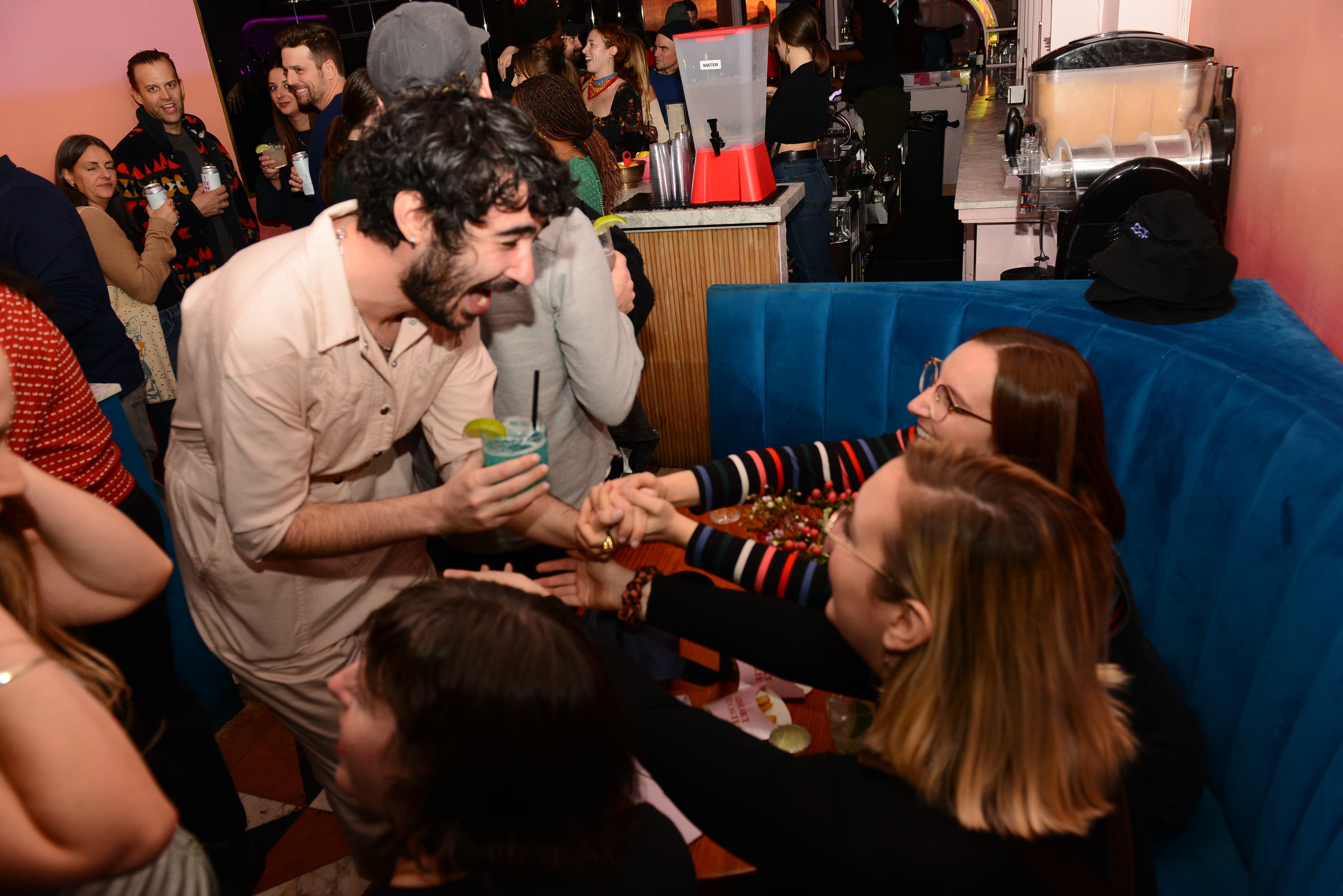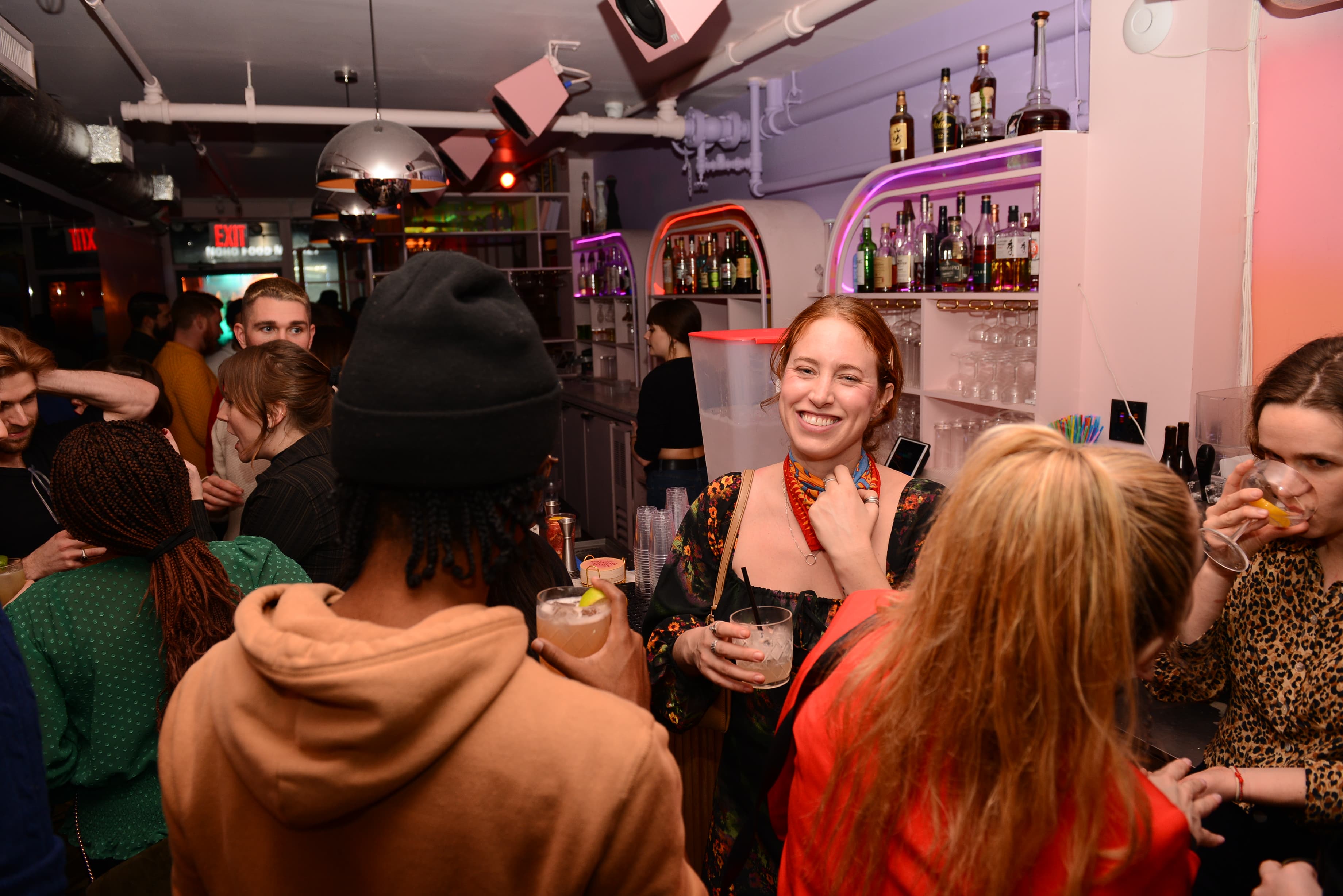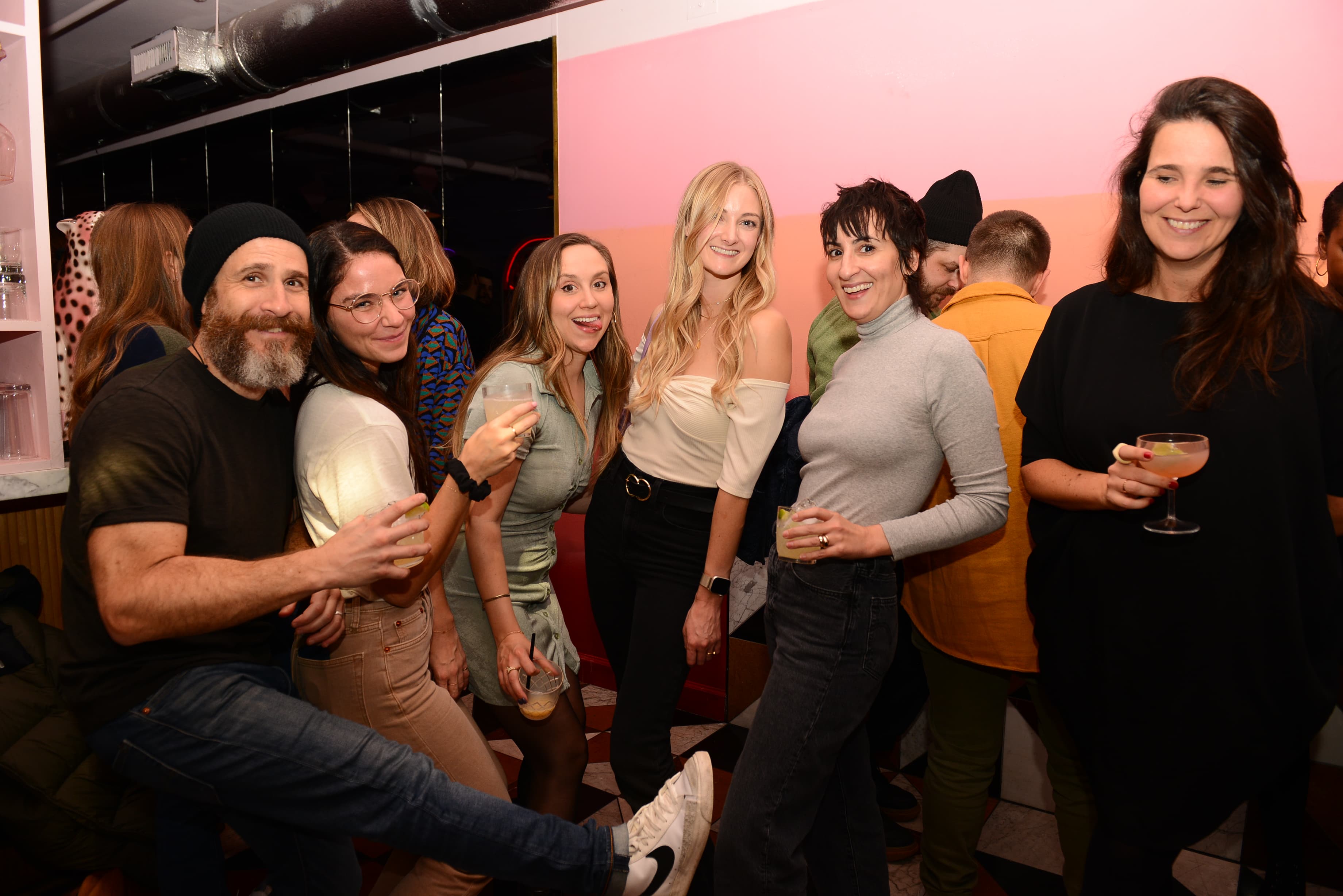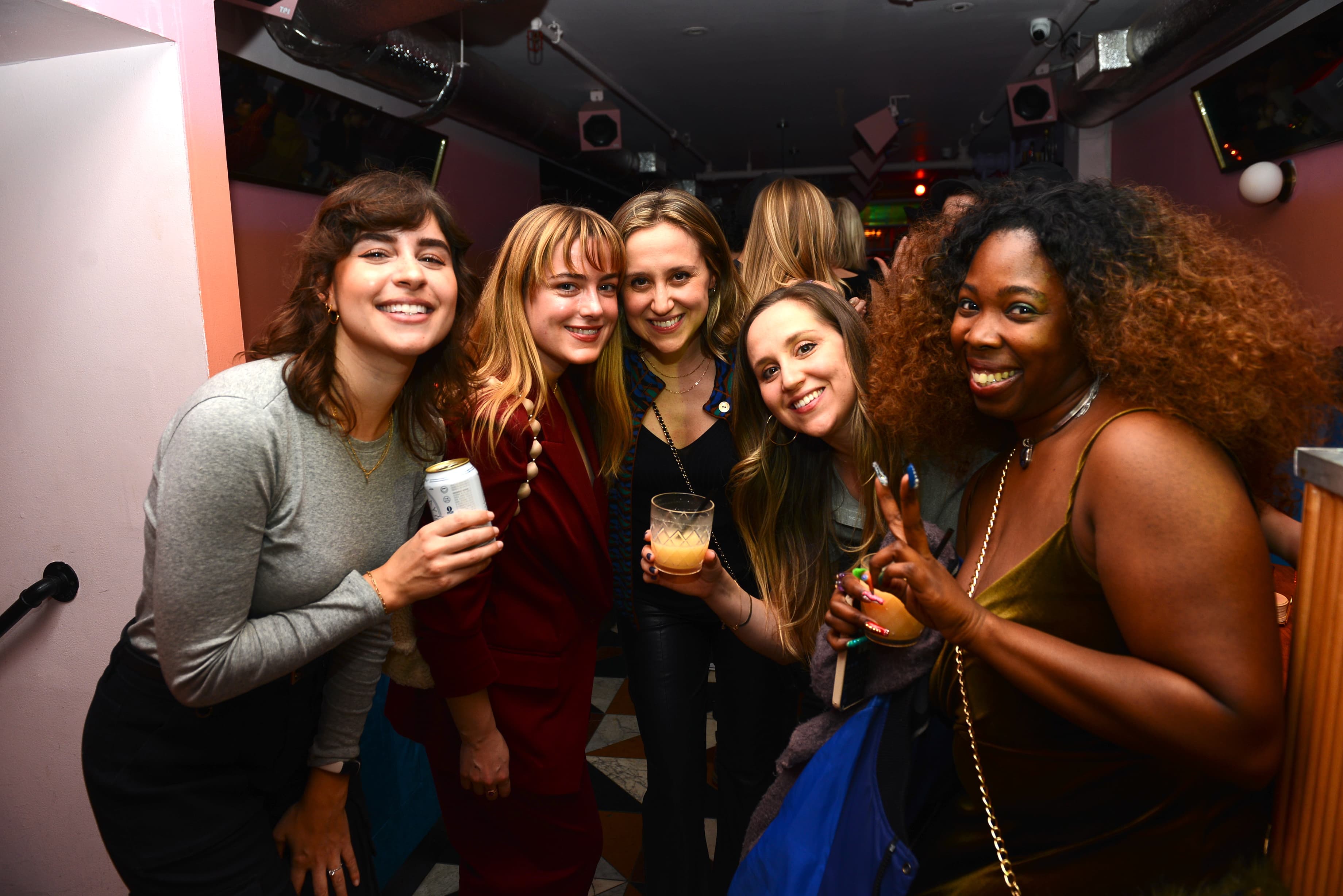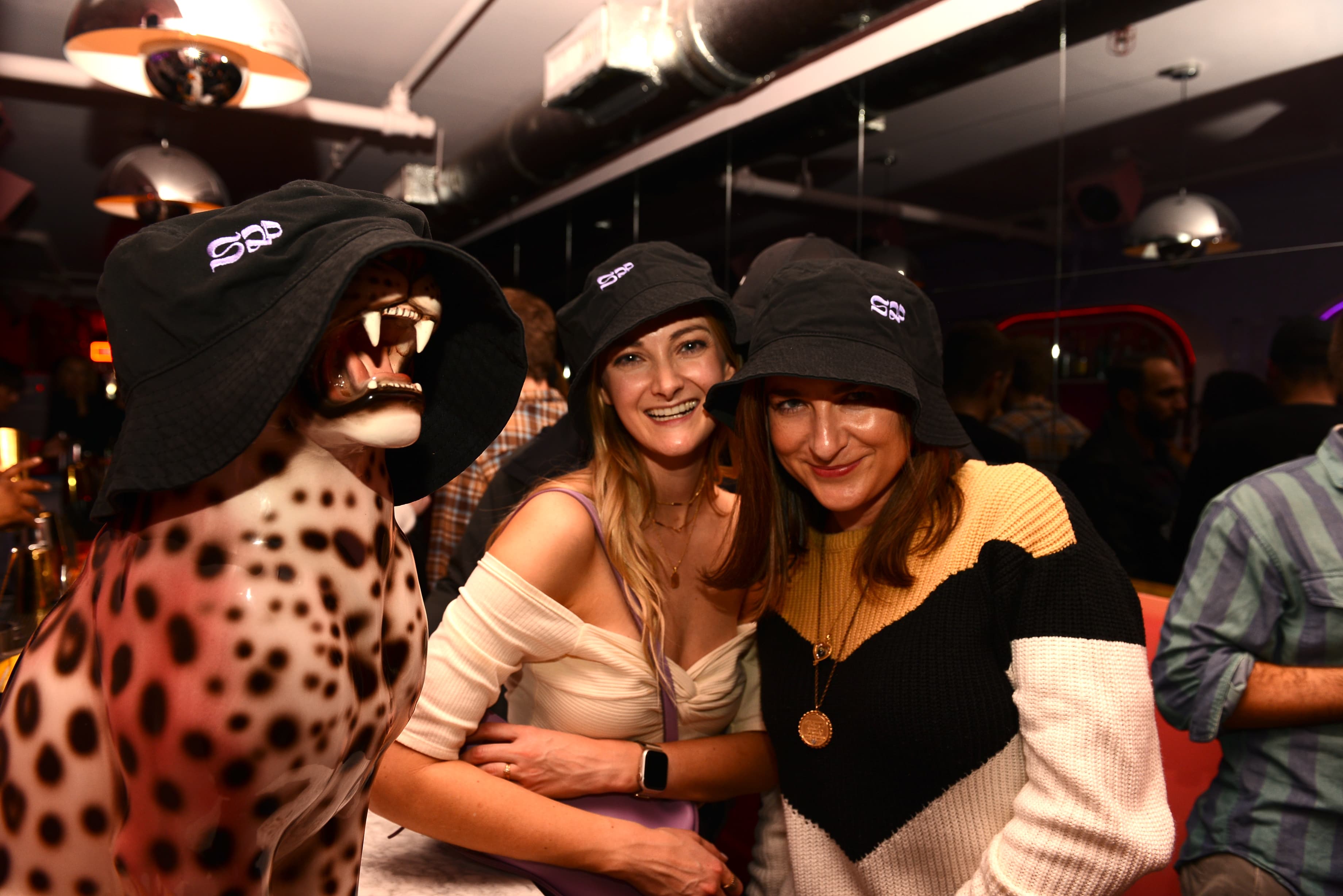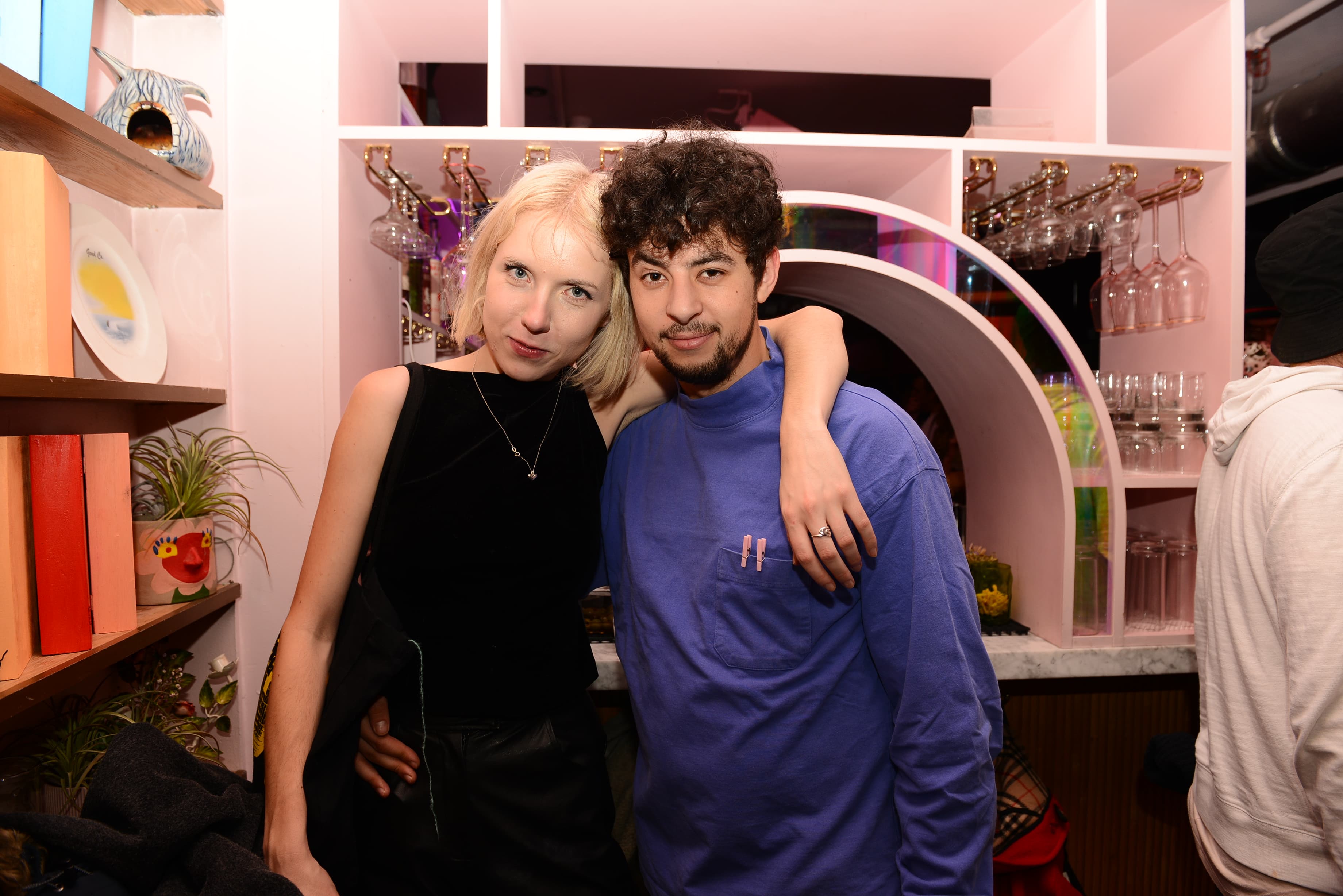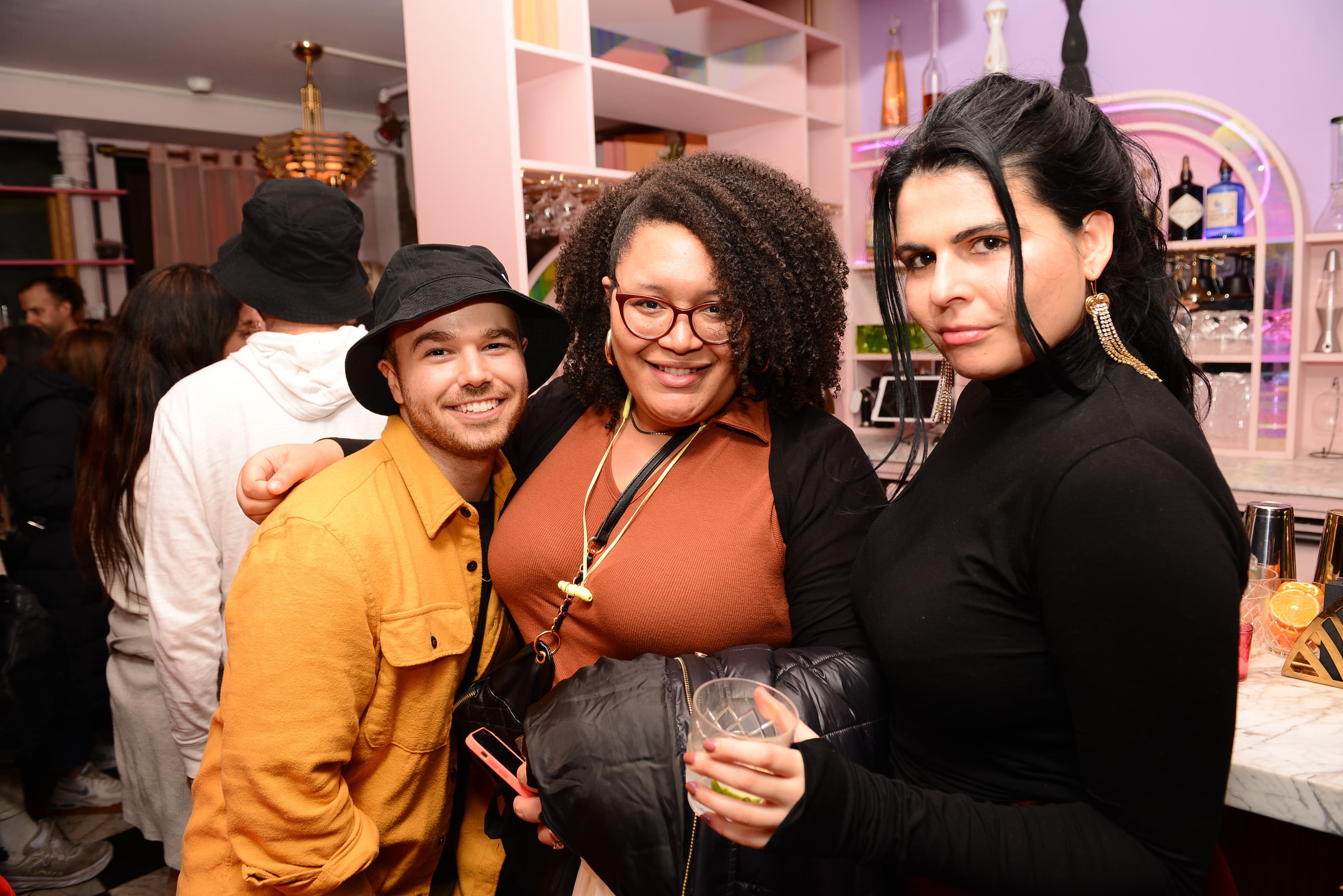 I Made A Film... Now What?
An informative Panel & Discussion on distribution for first-time feature filmmakers with special industry guests Rupeshi Shah (Cinetic Media), Decker Sadowski (filmmaker/actor/producer, JUNIPER), Anne Takahashi (Takashi PR), and Candace Tan (Utopia Distribution).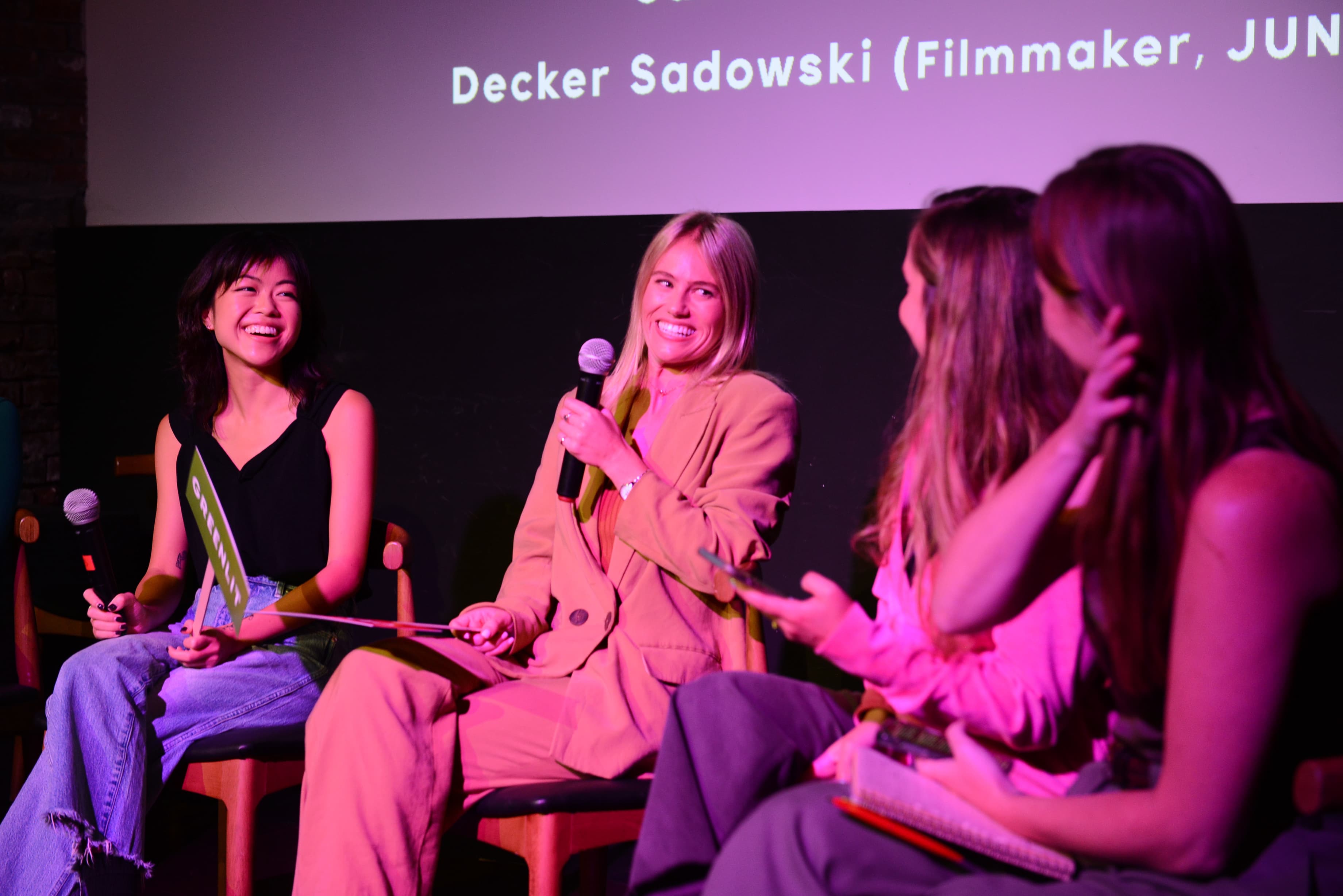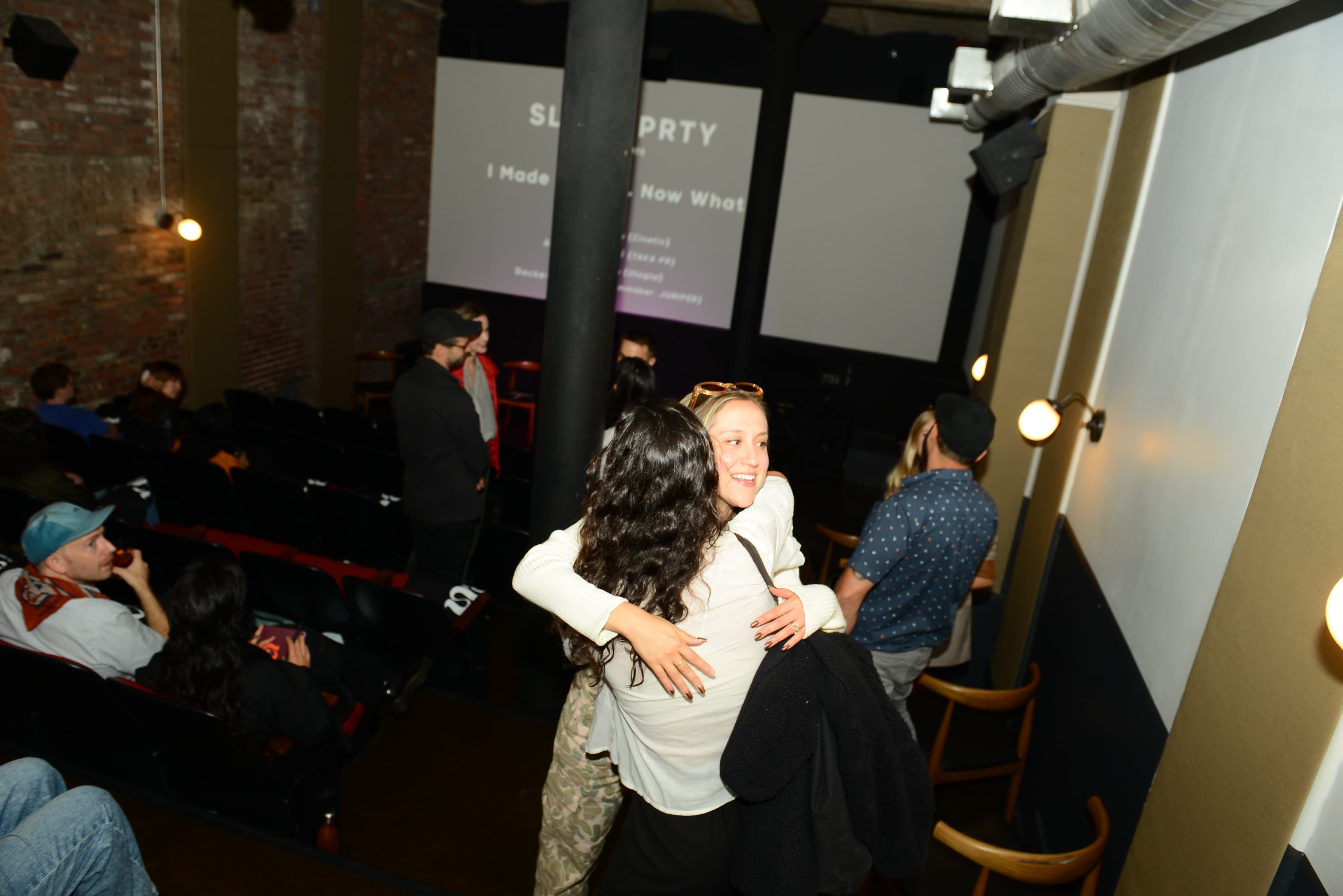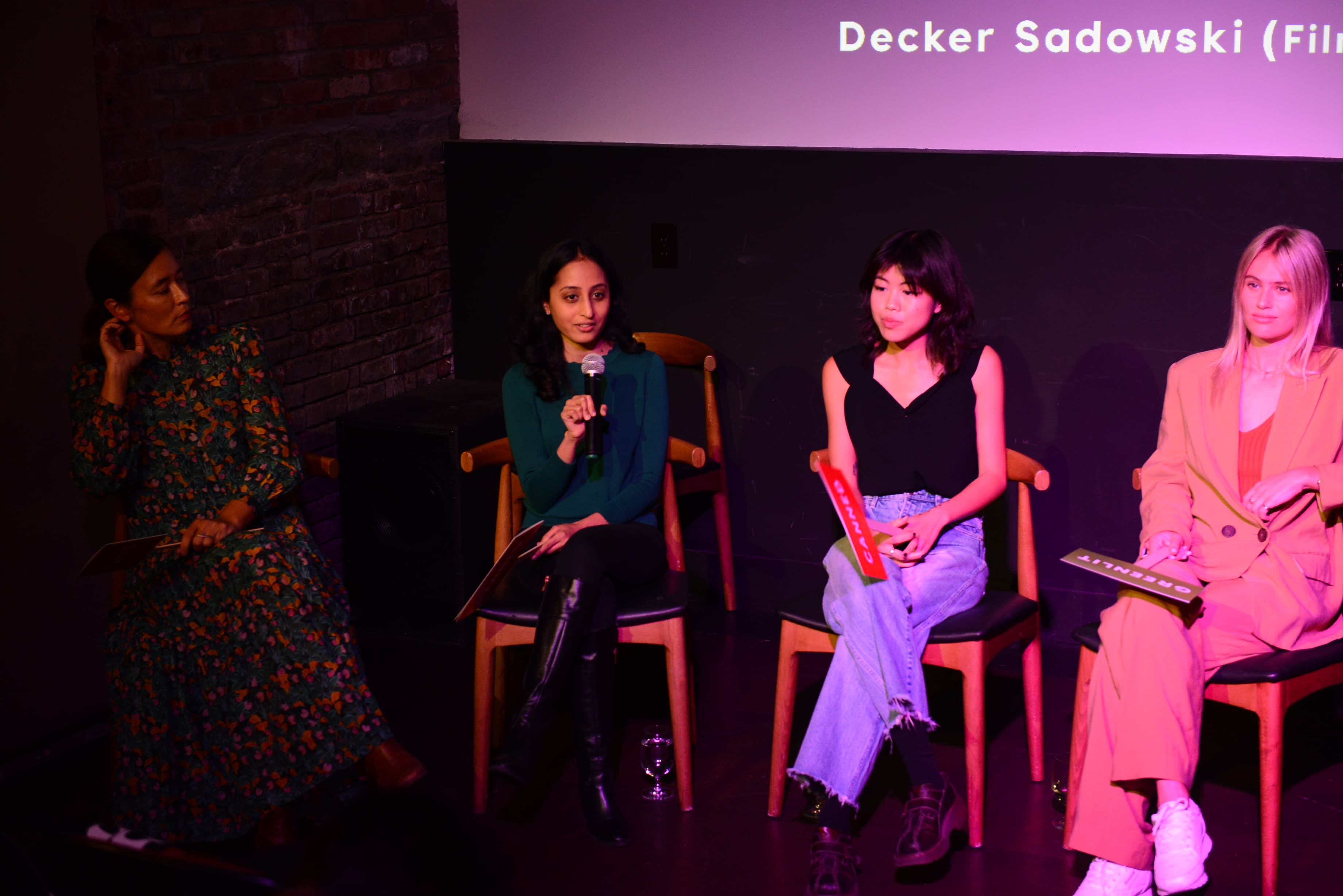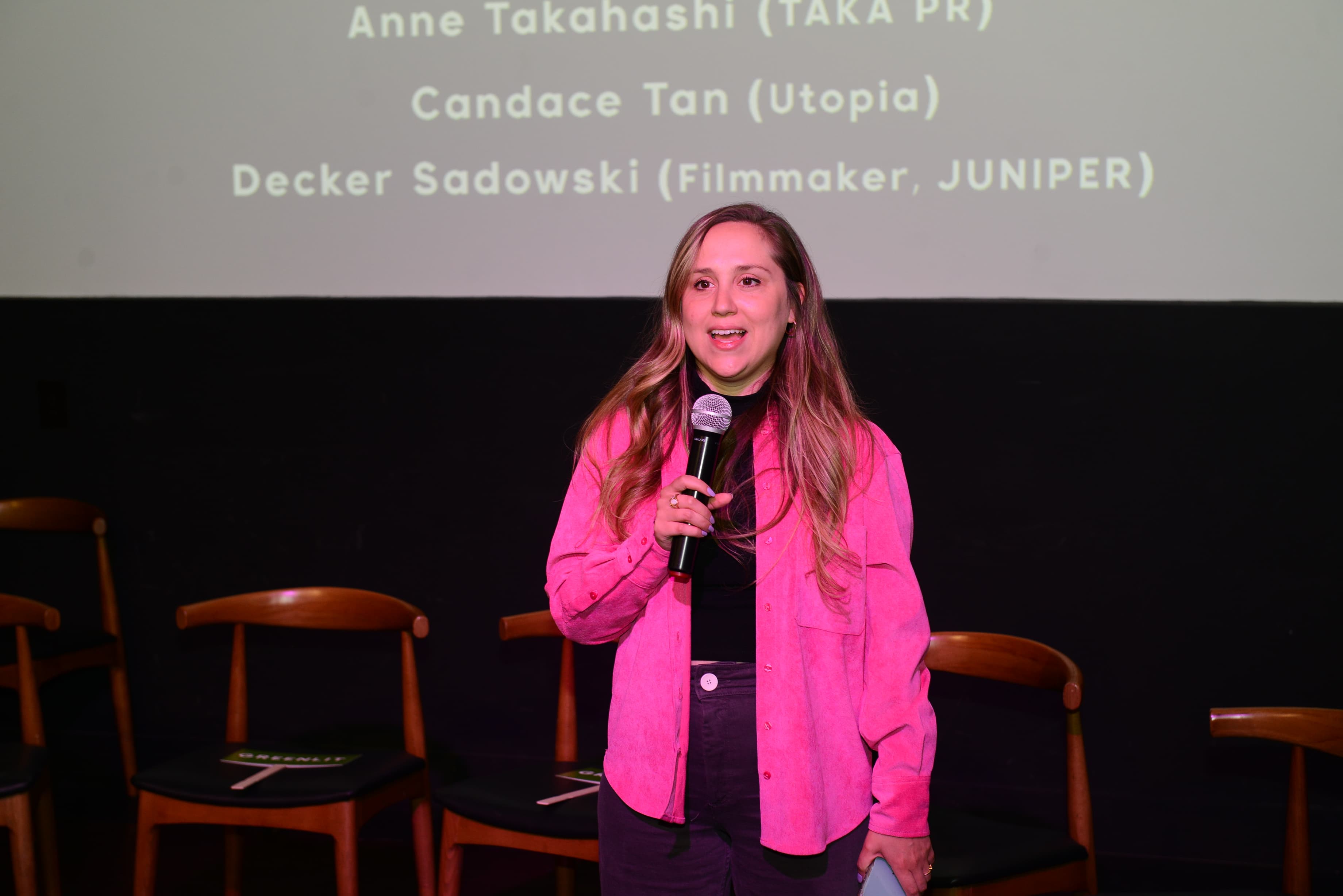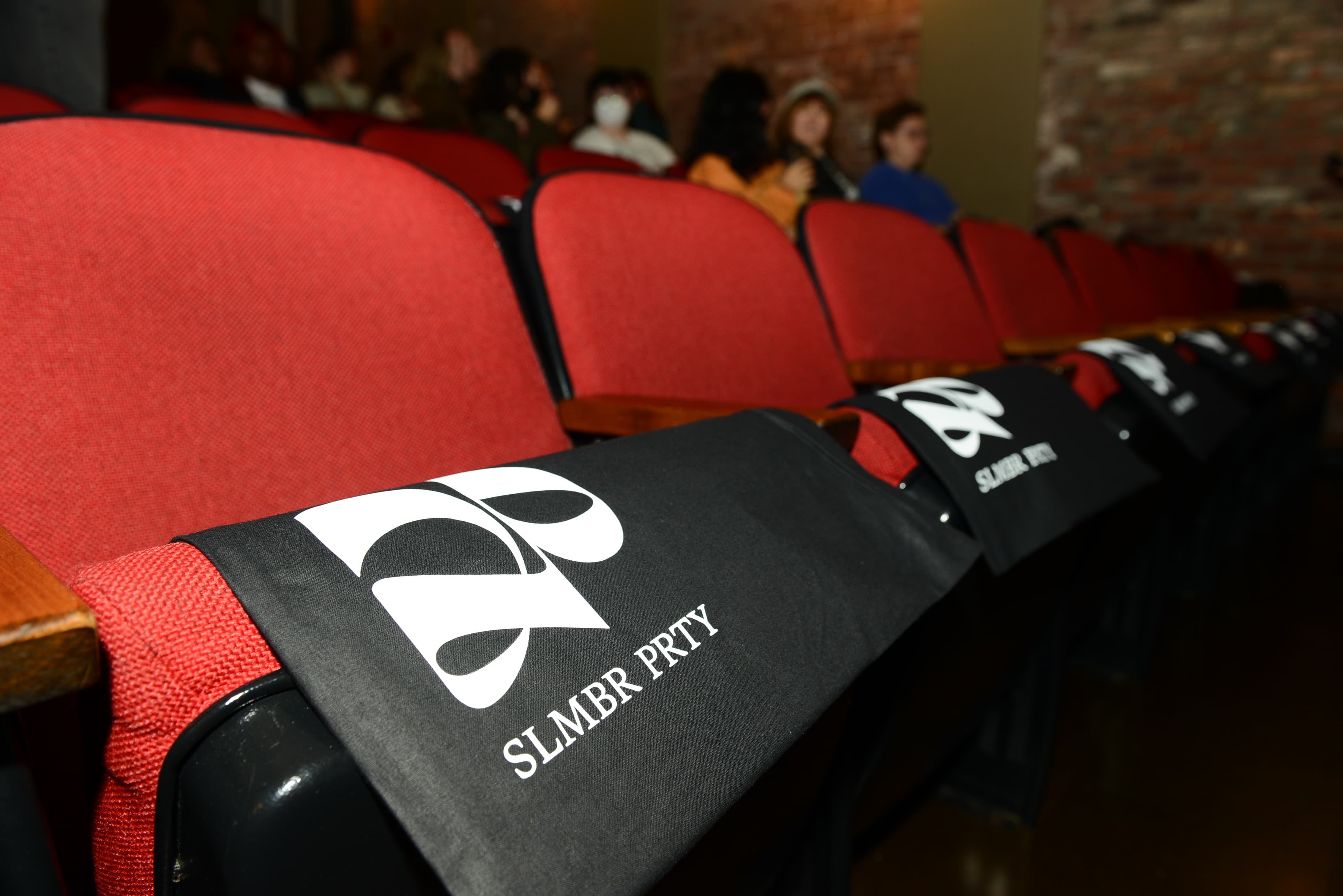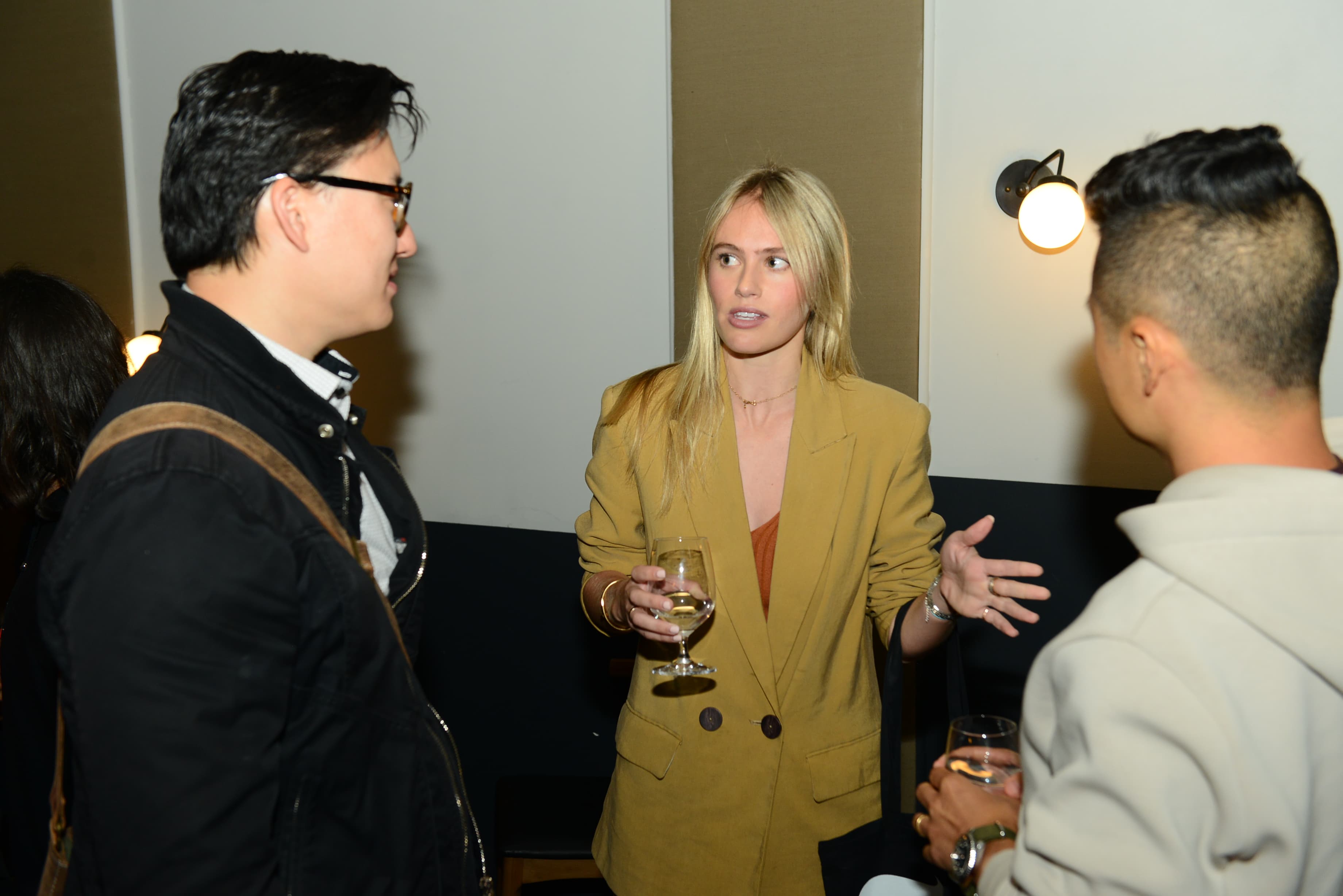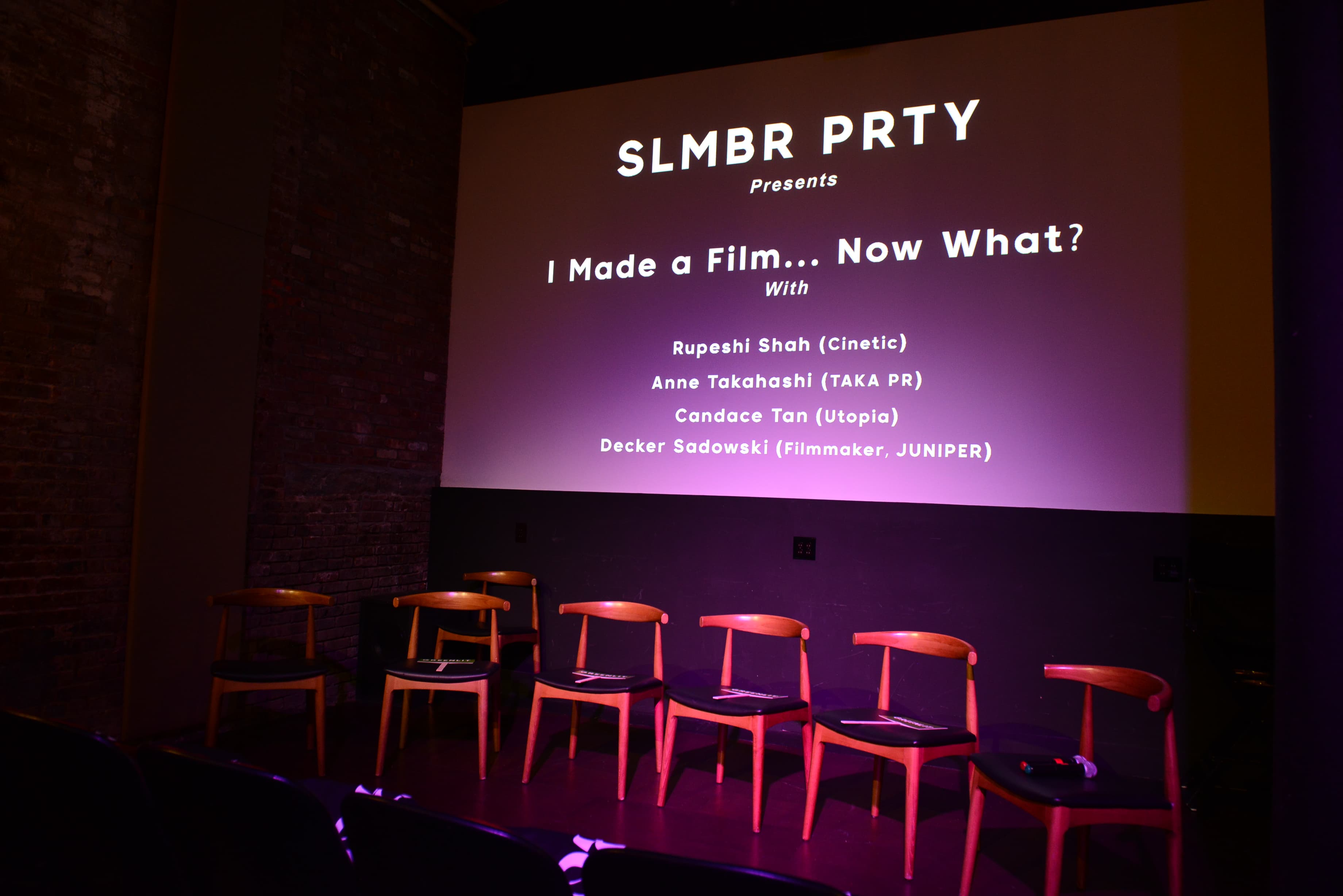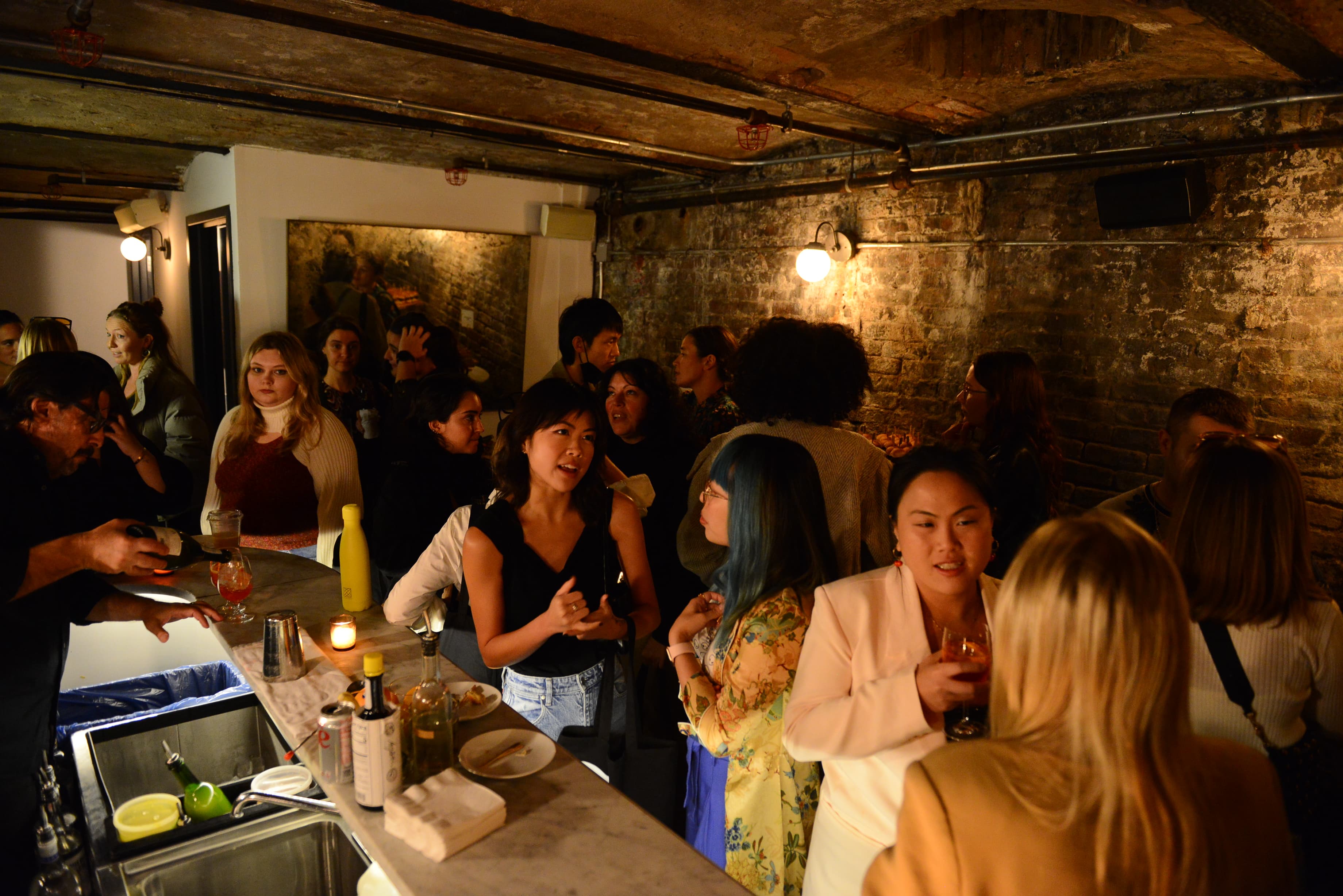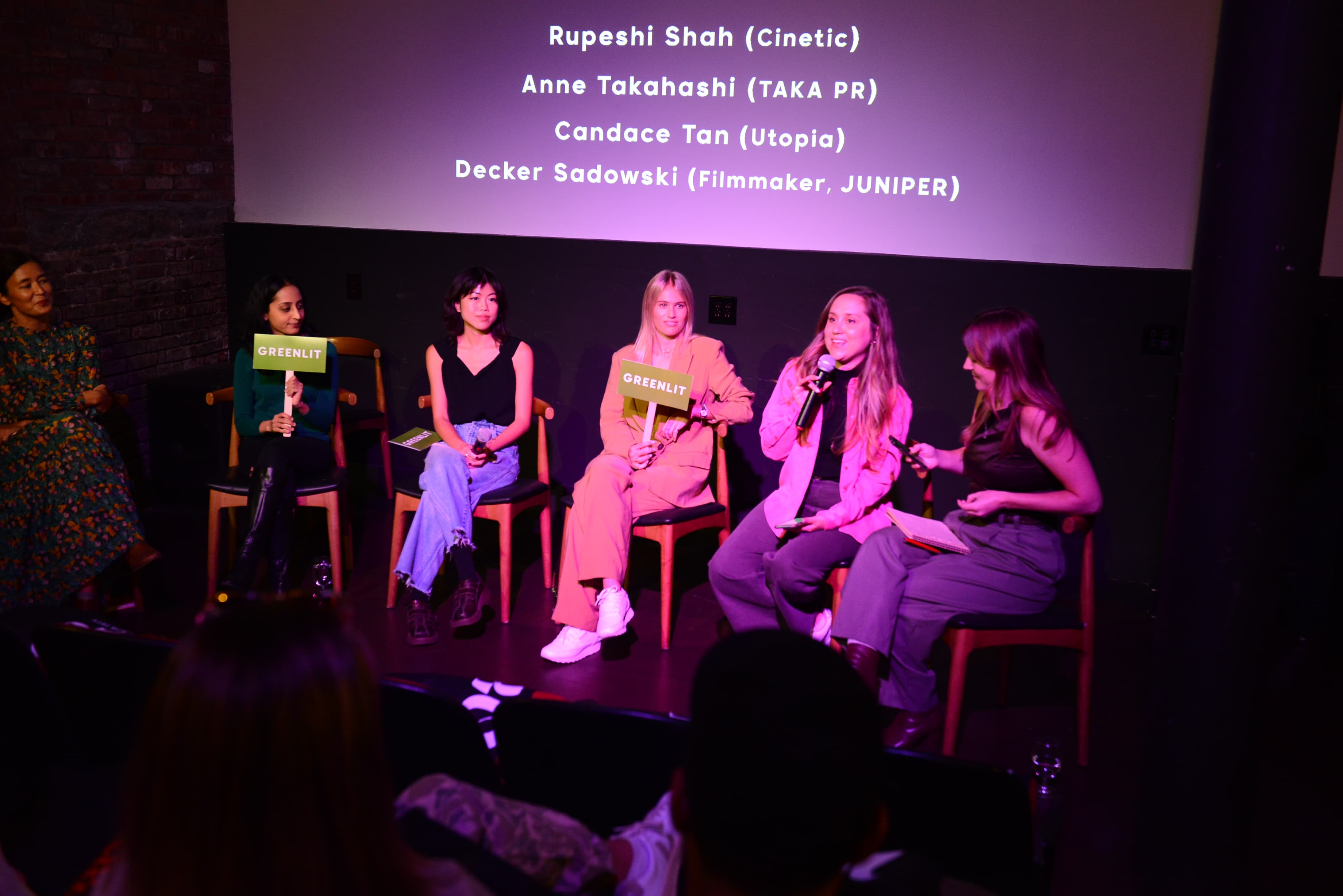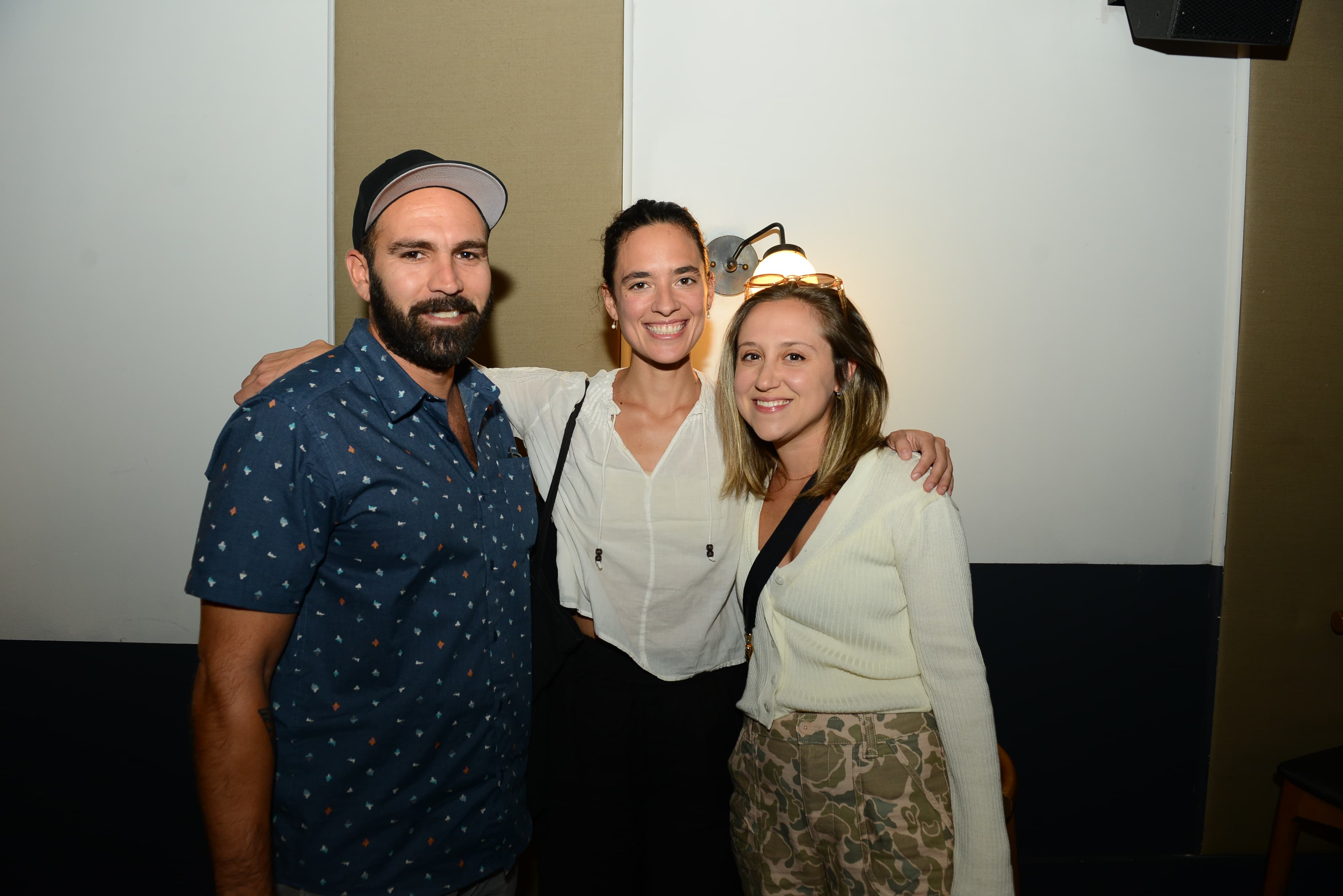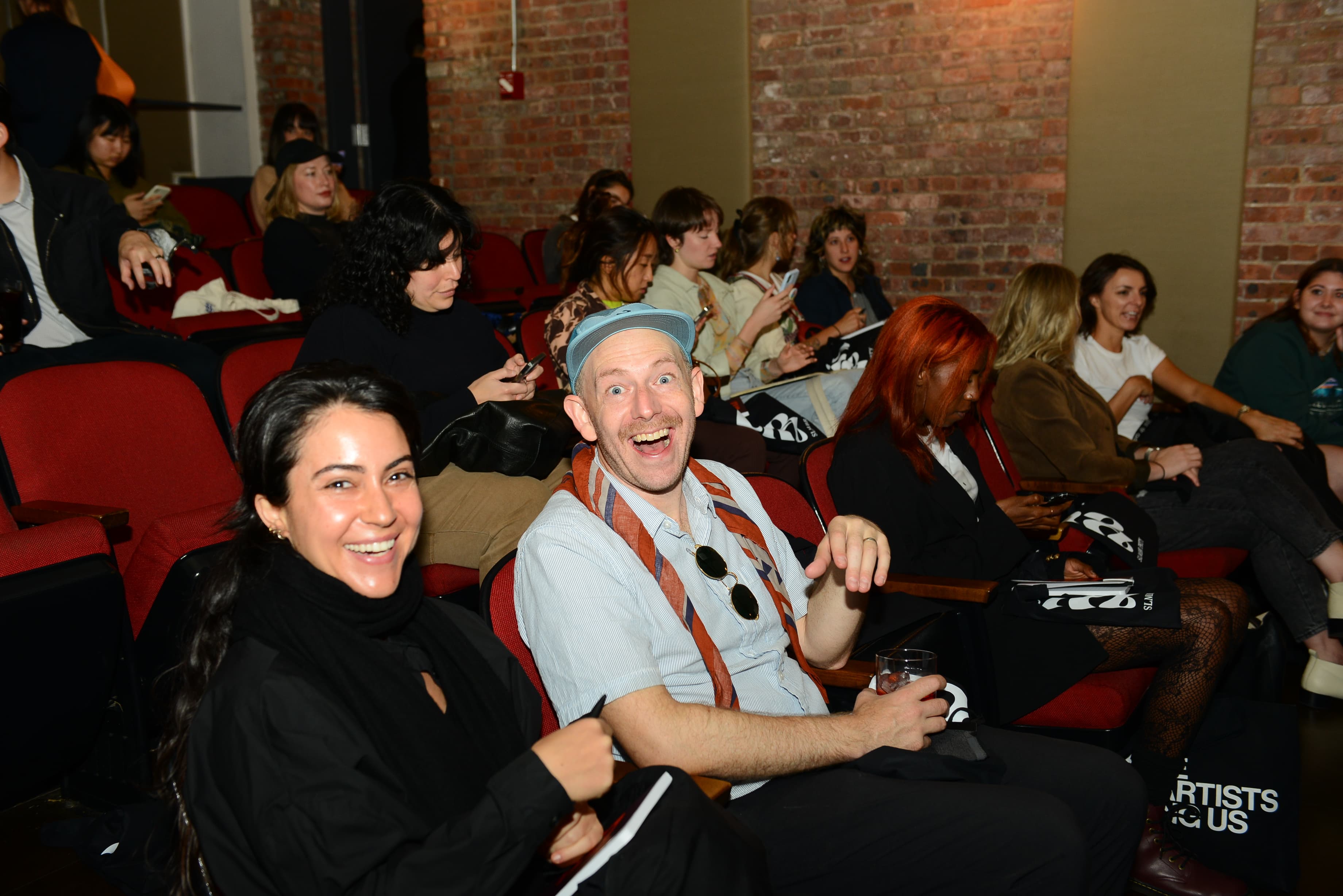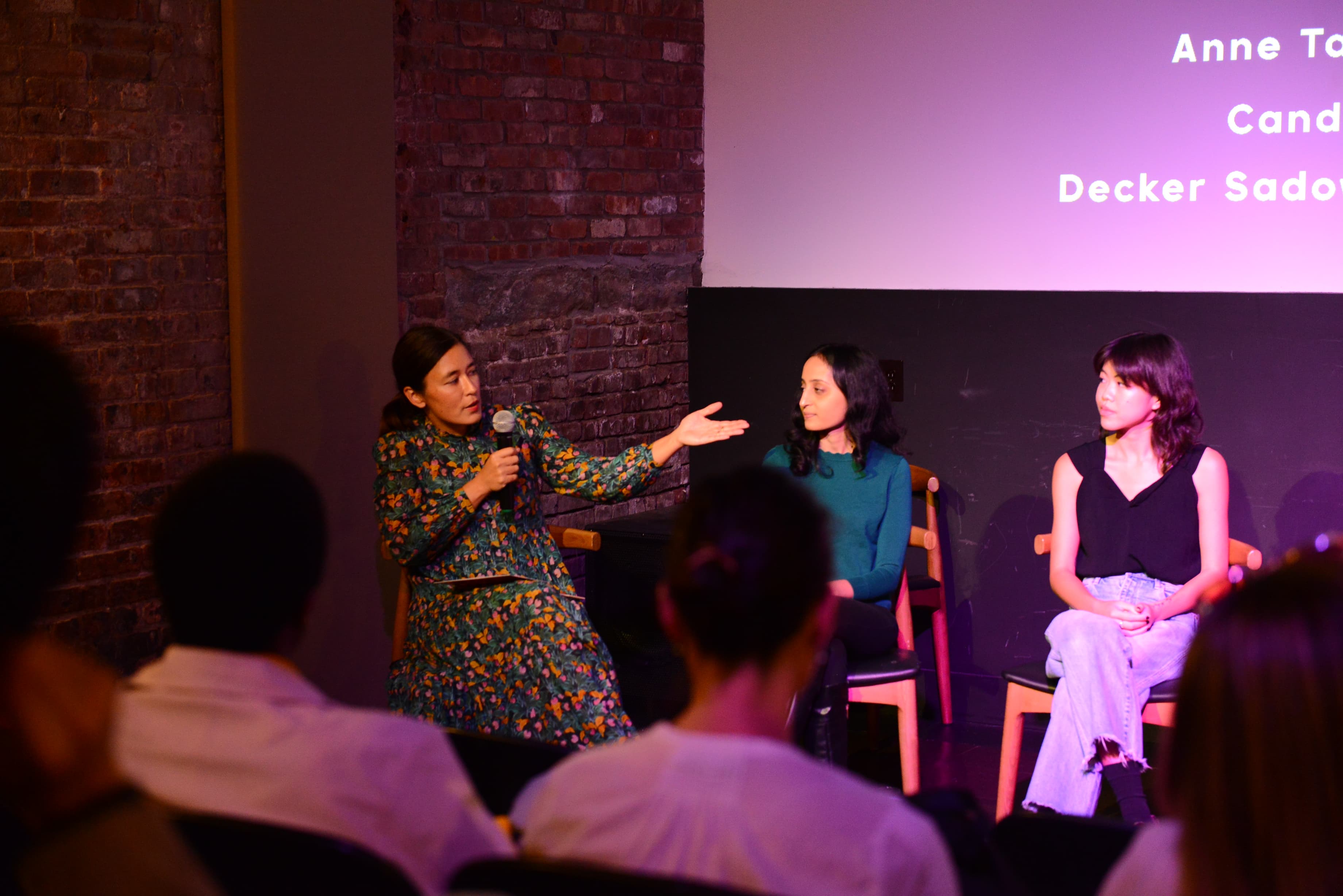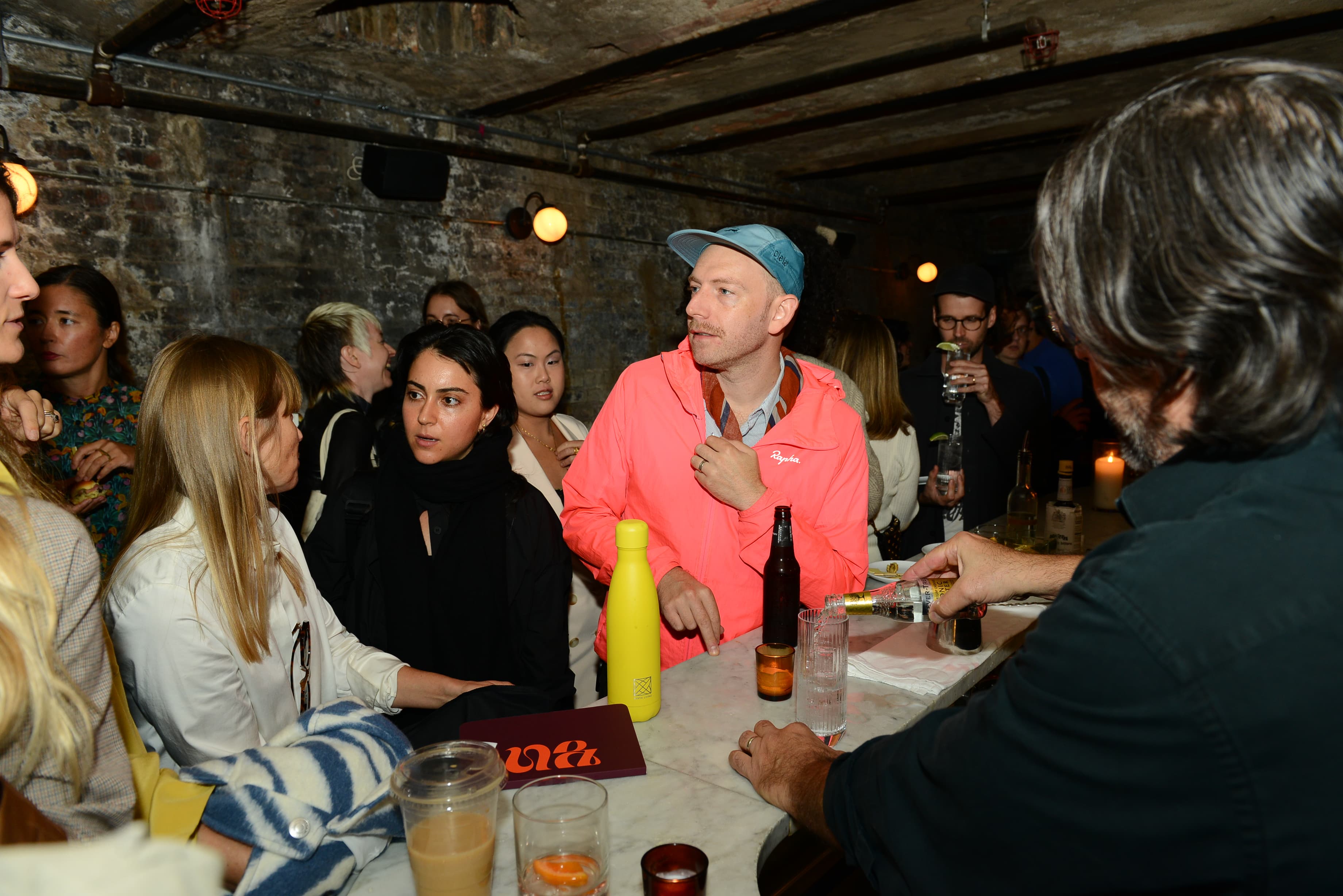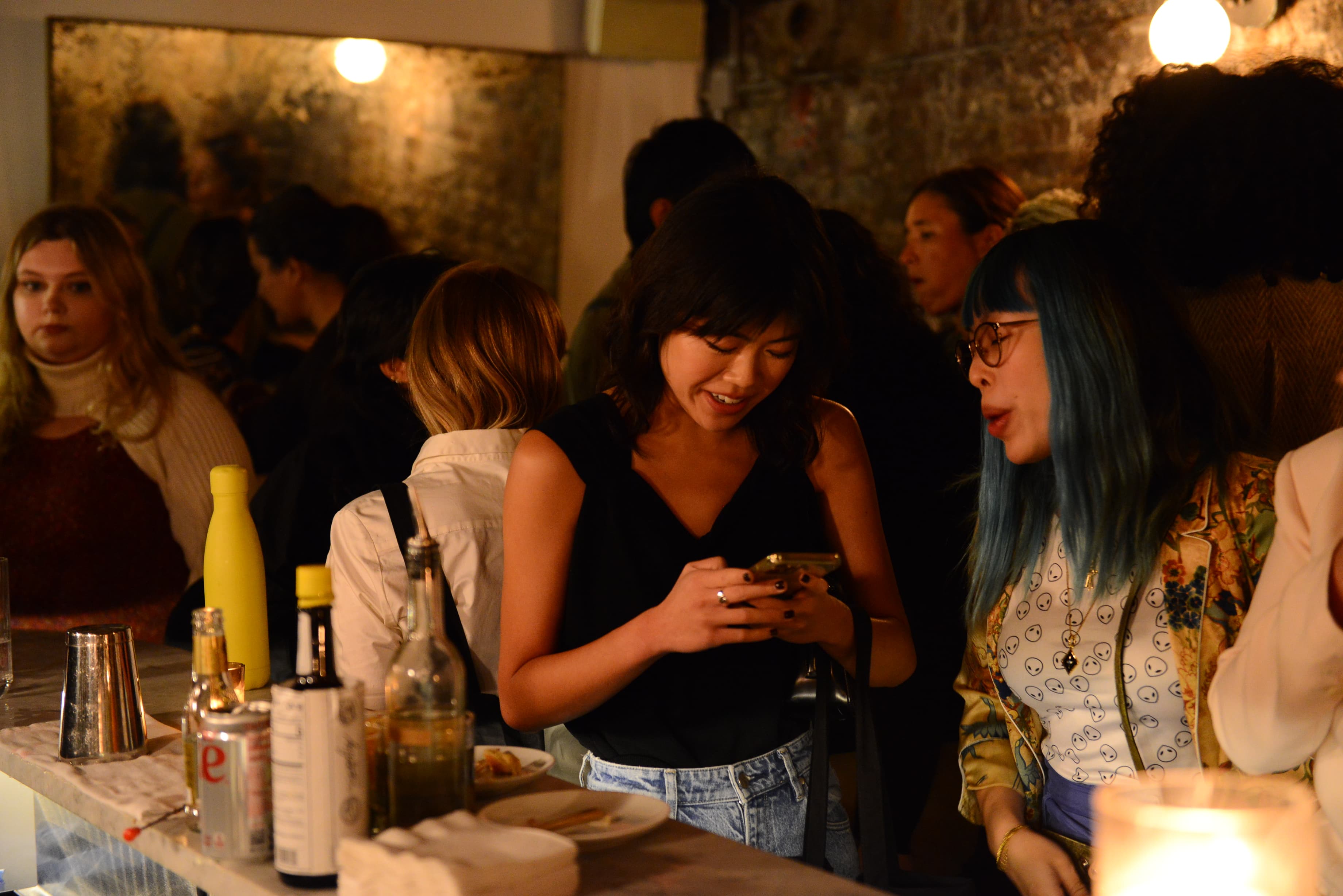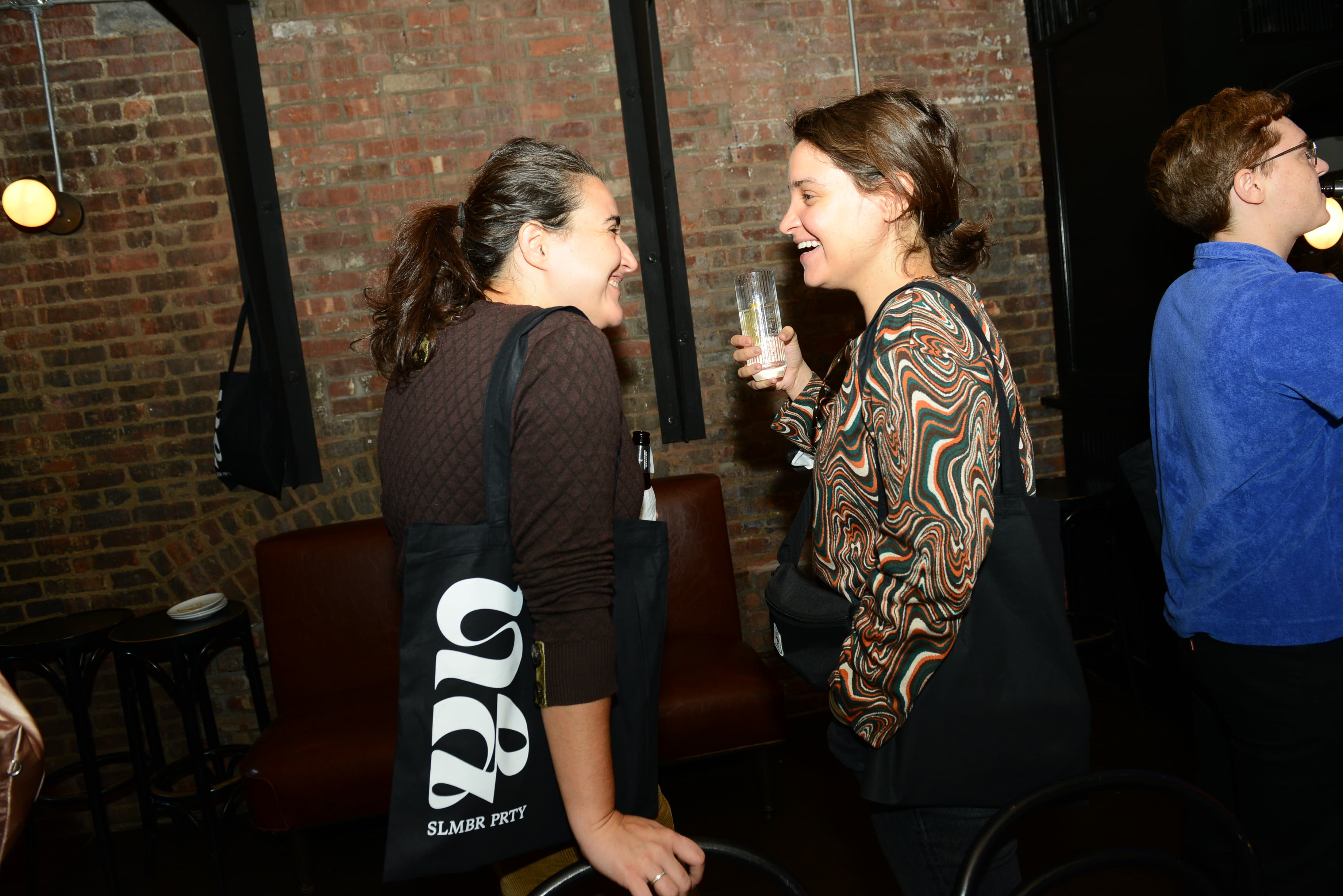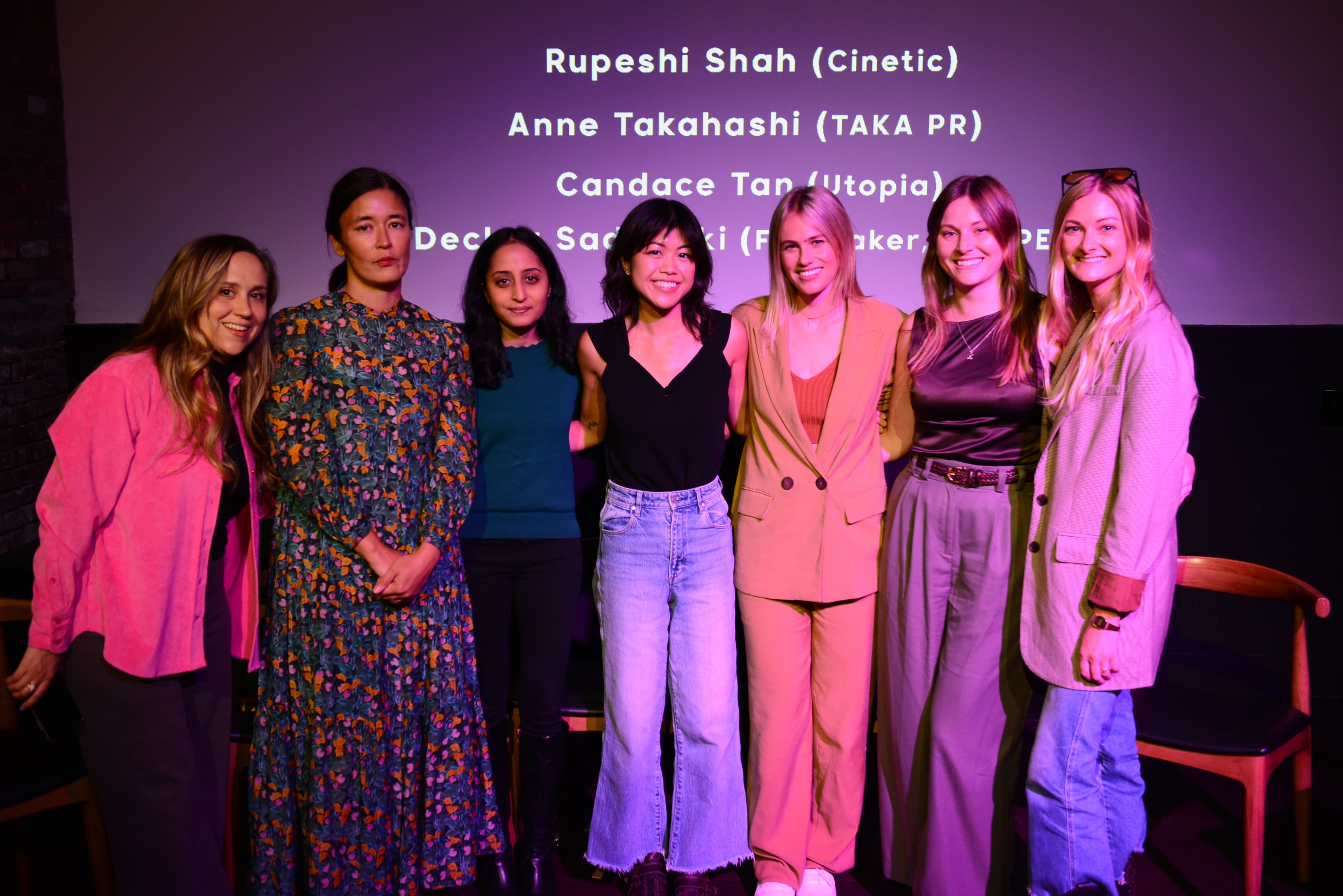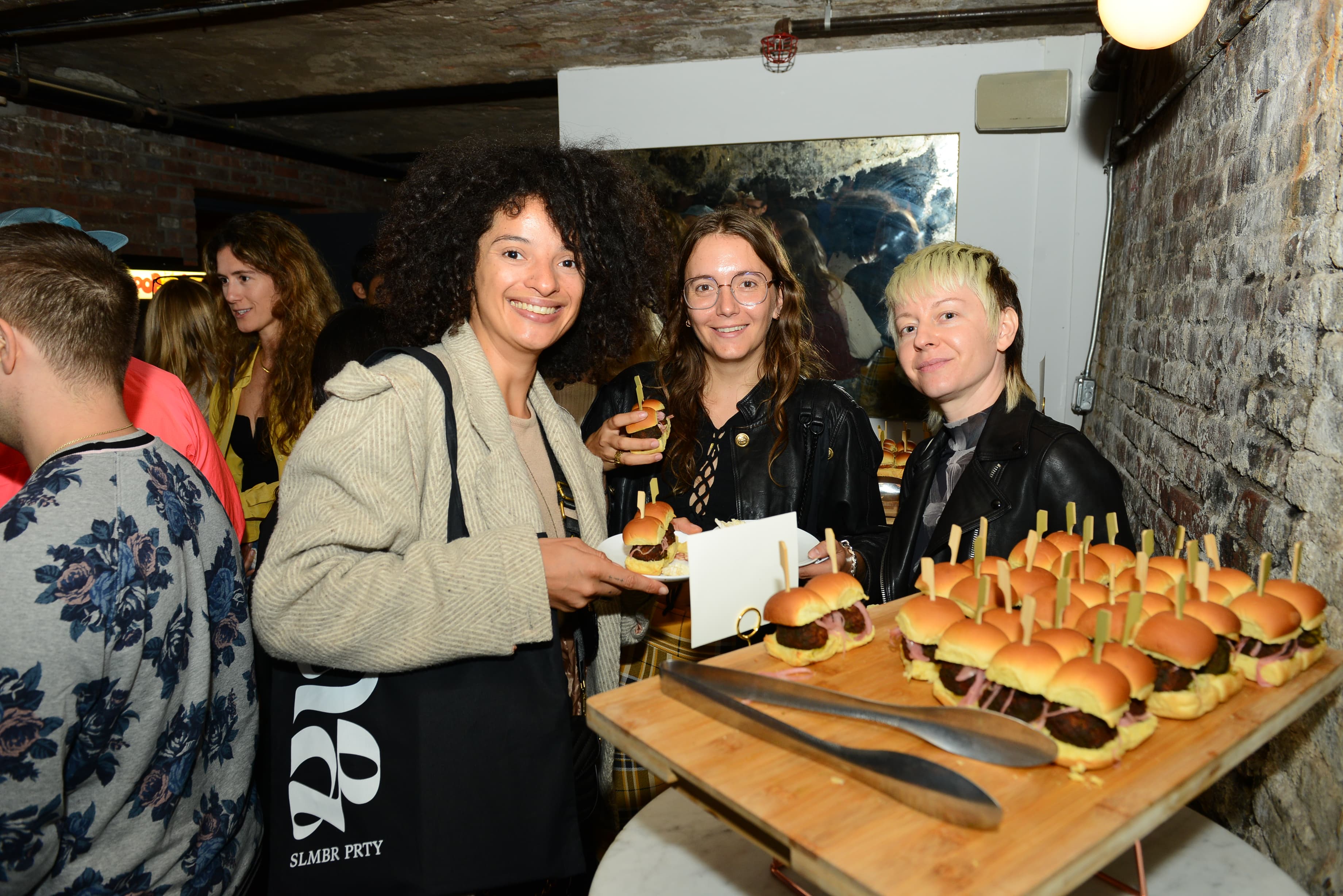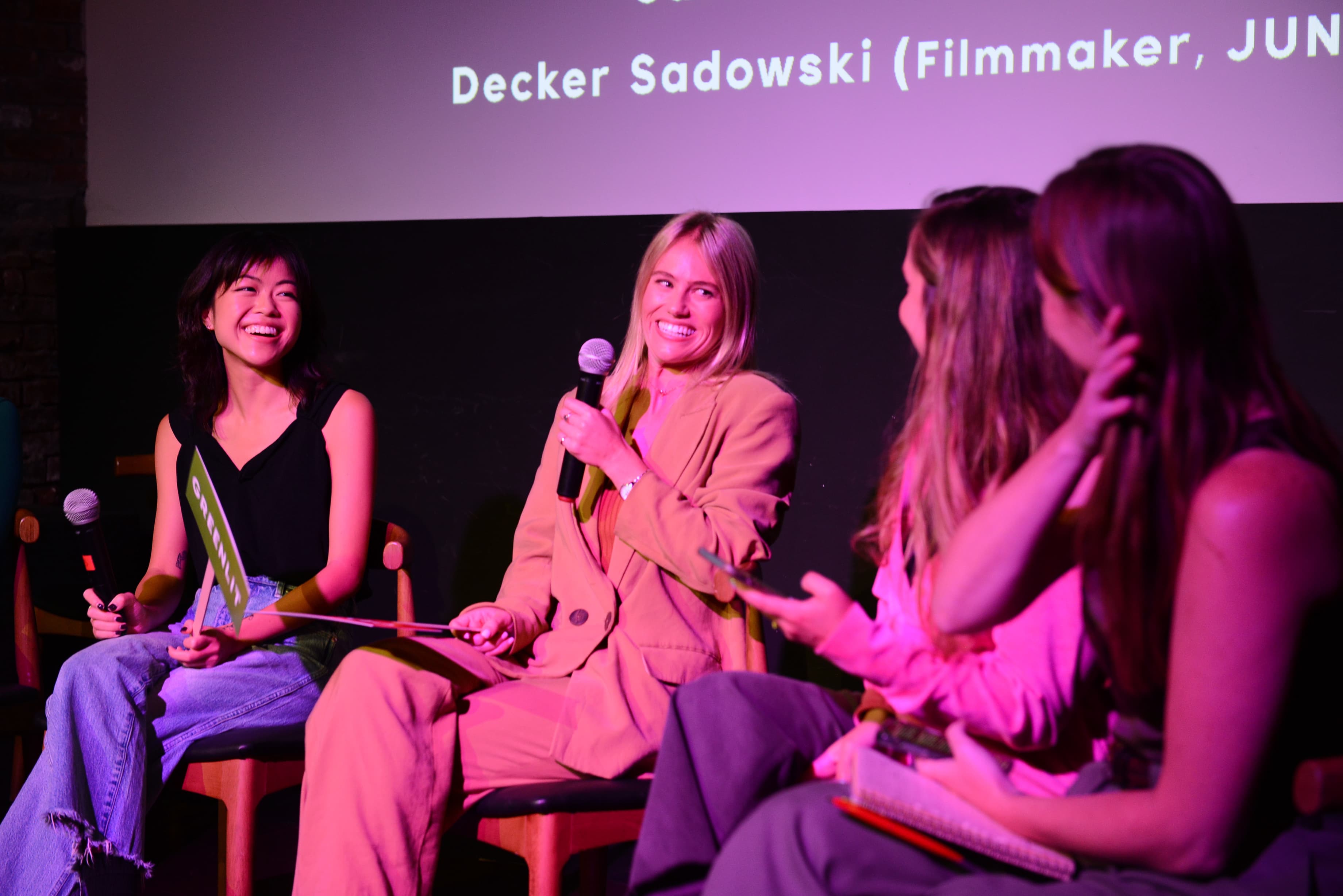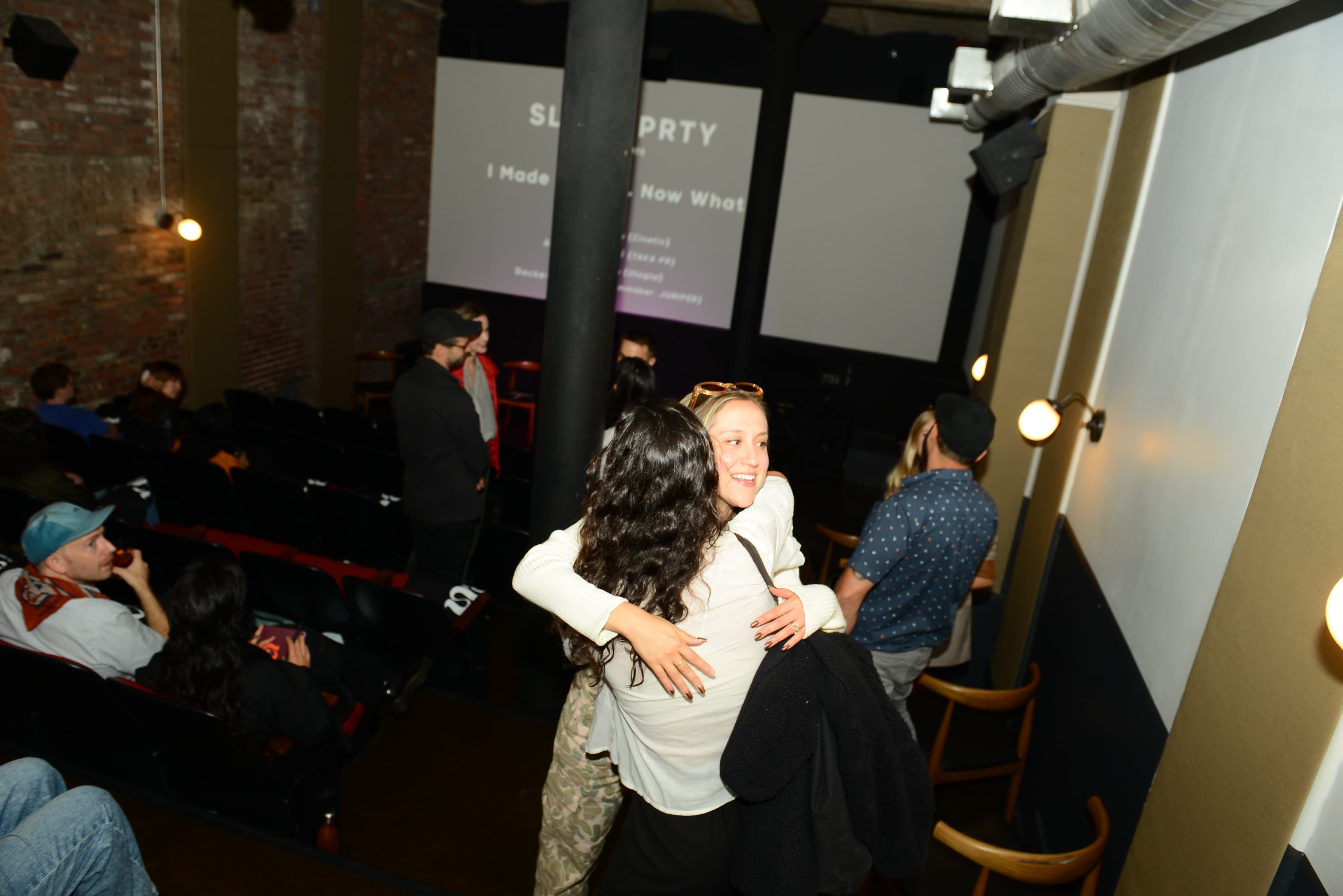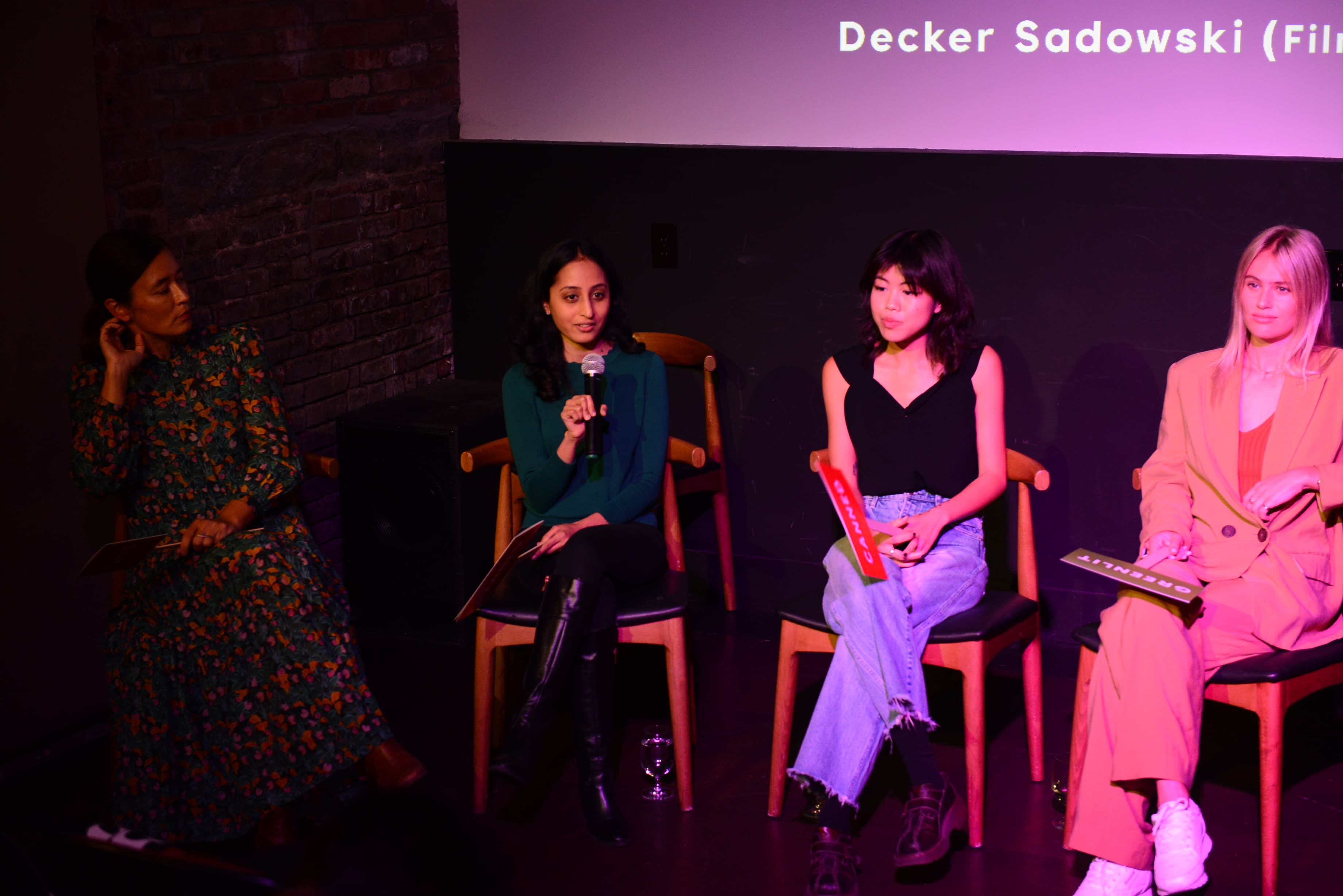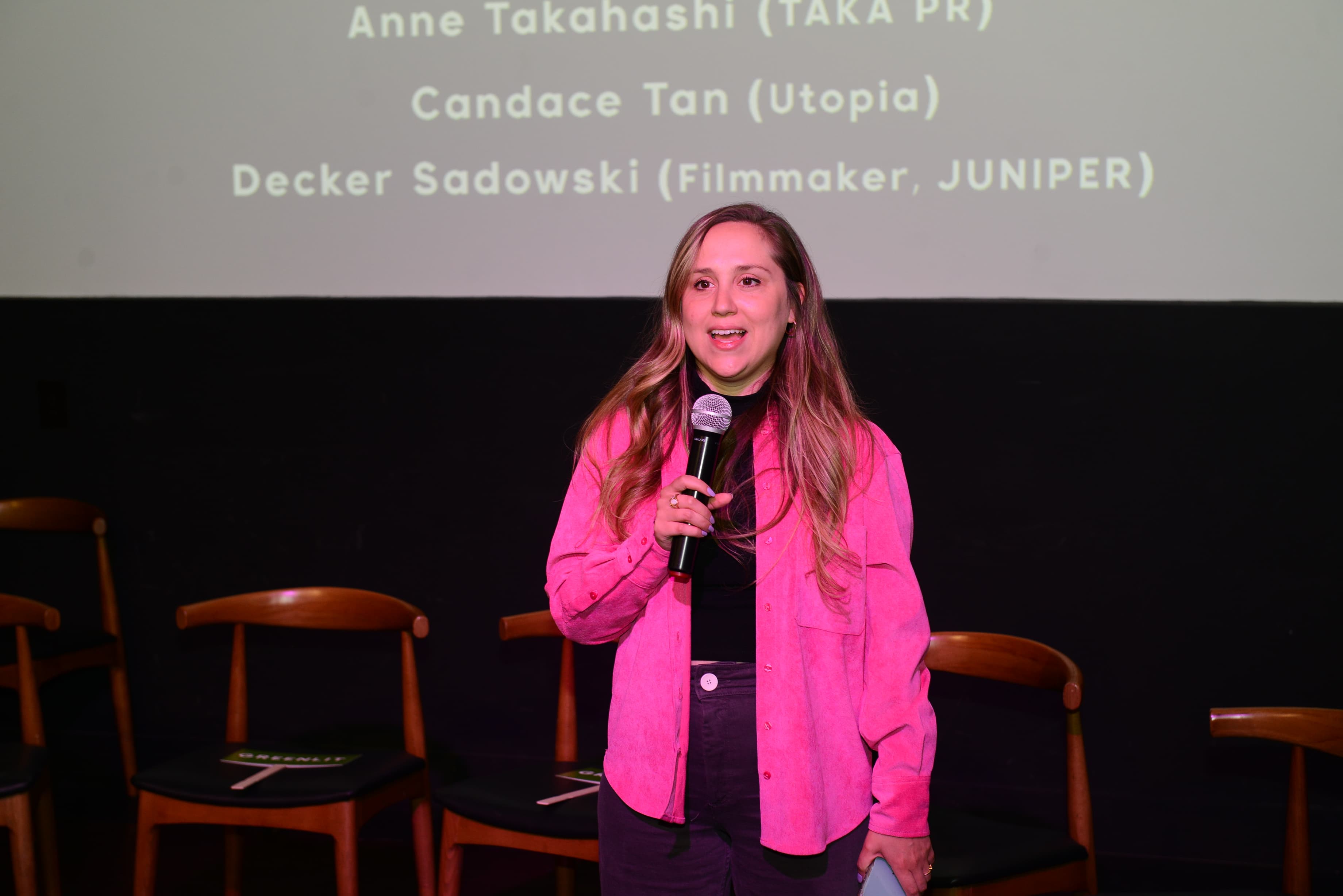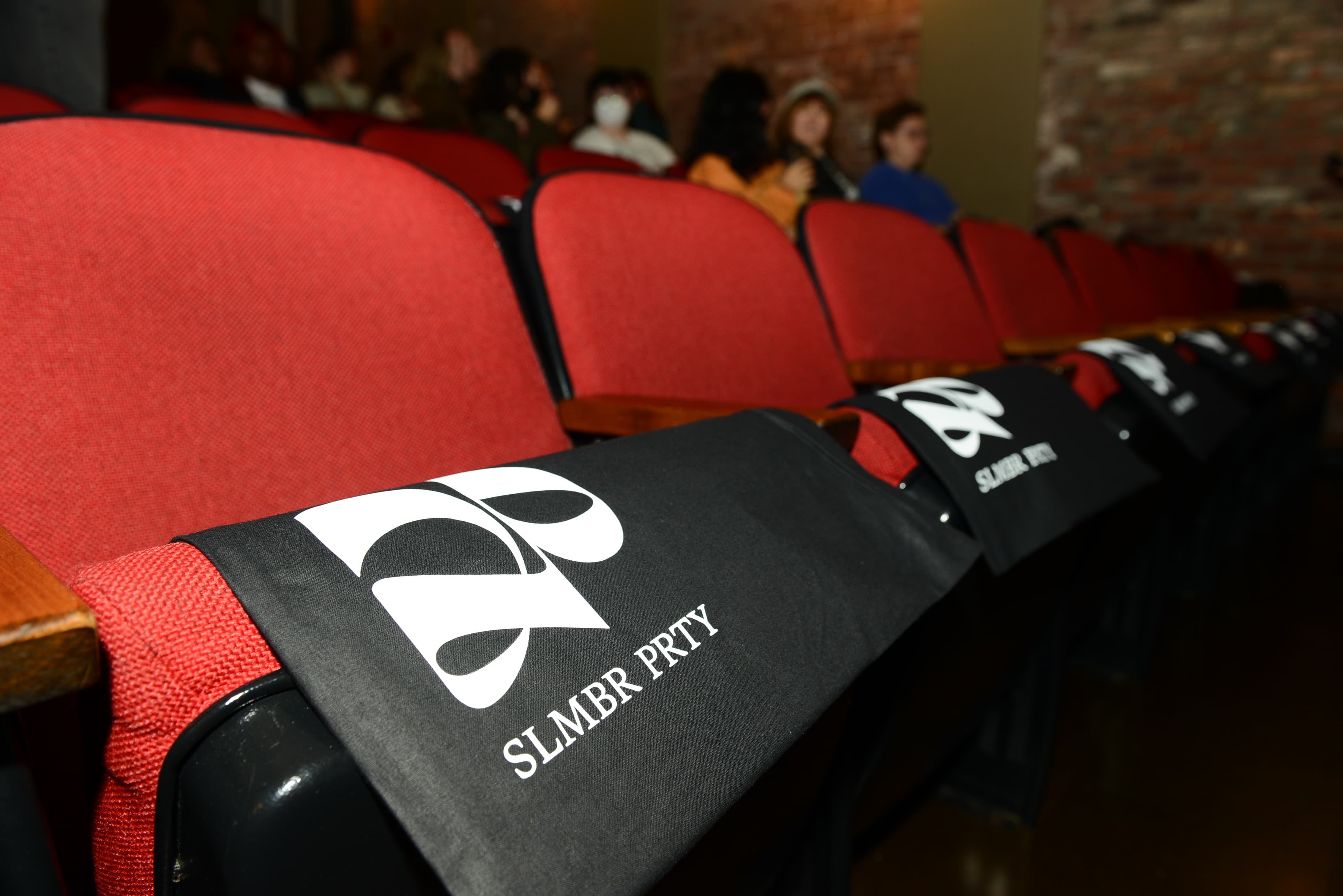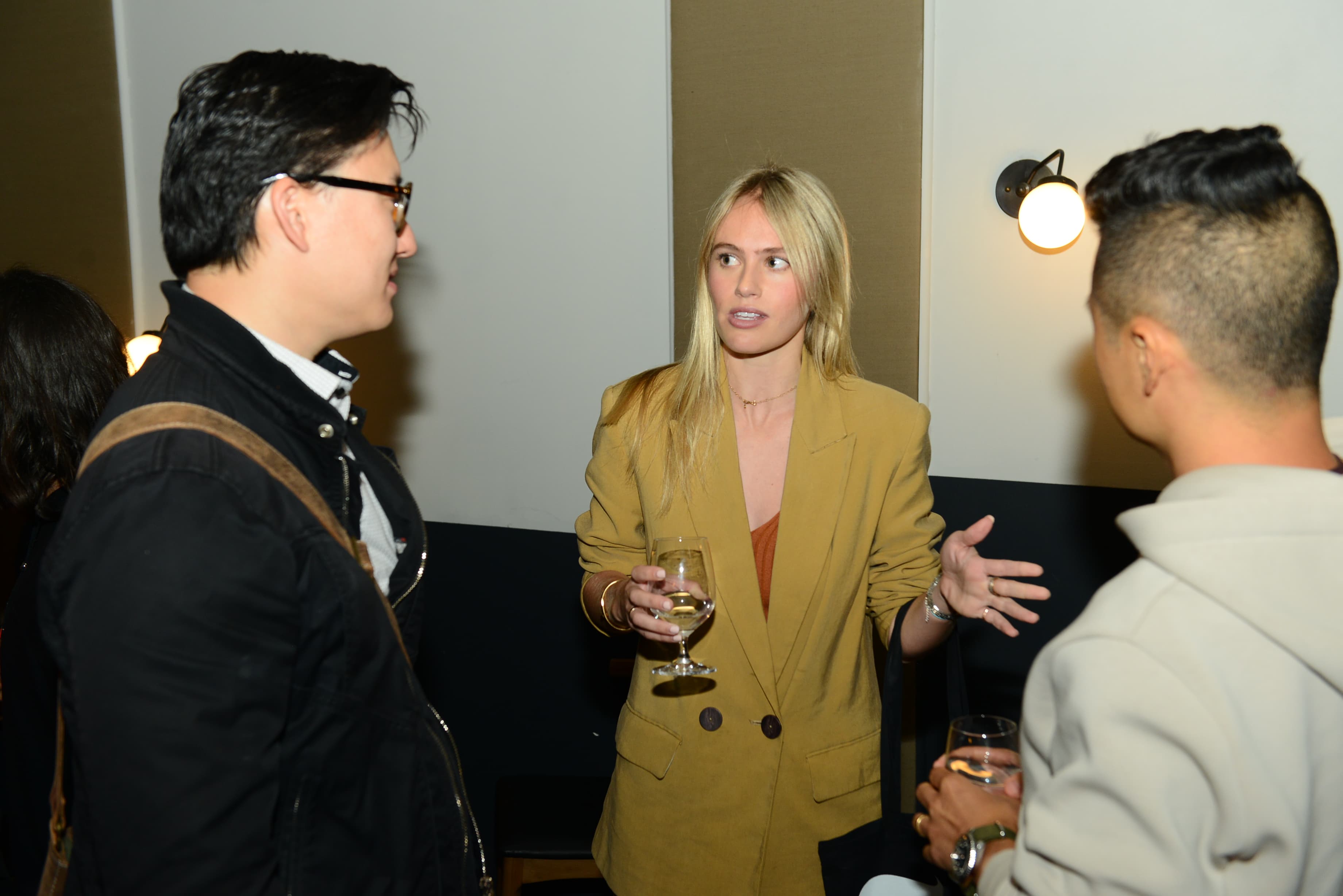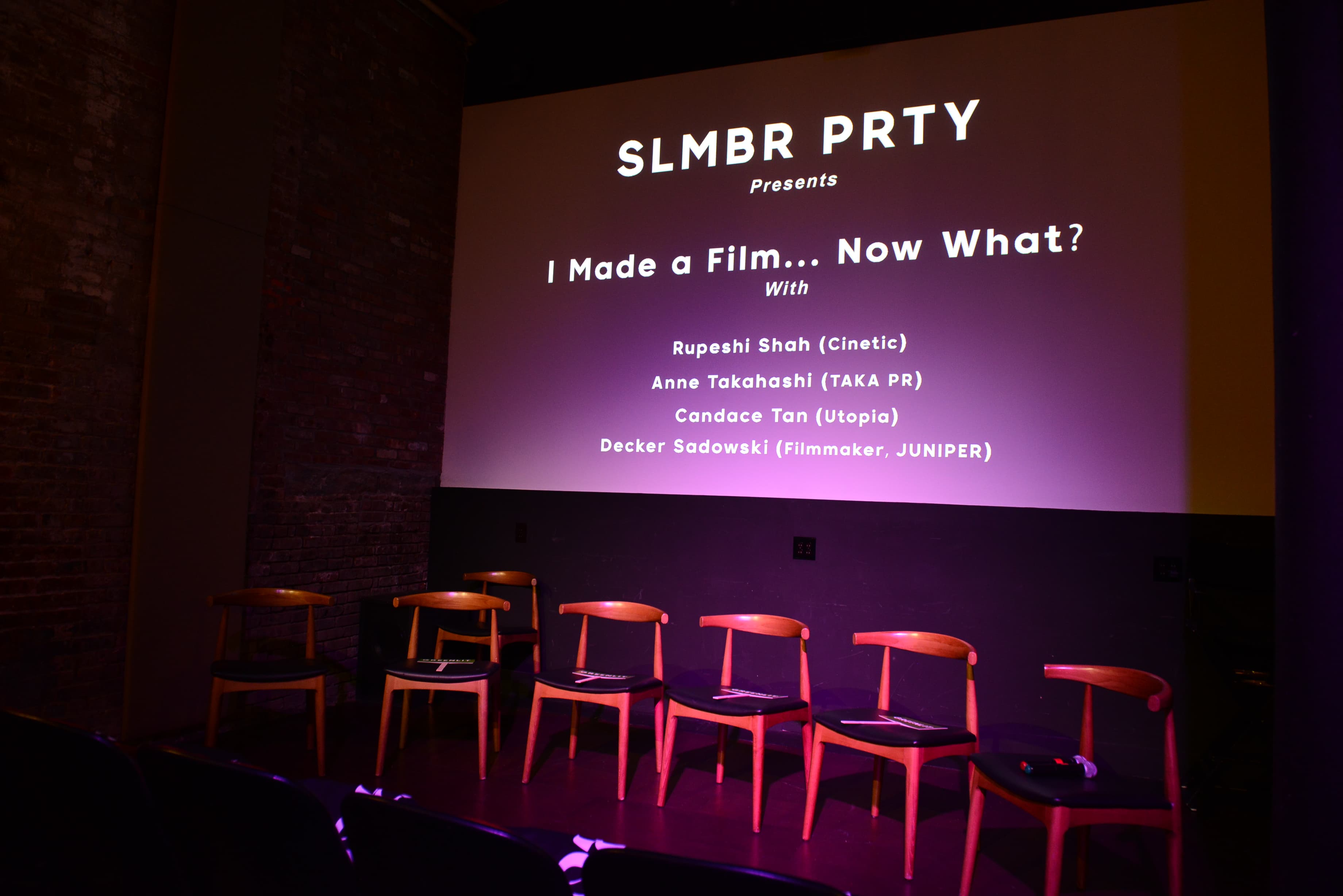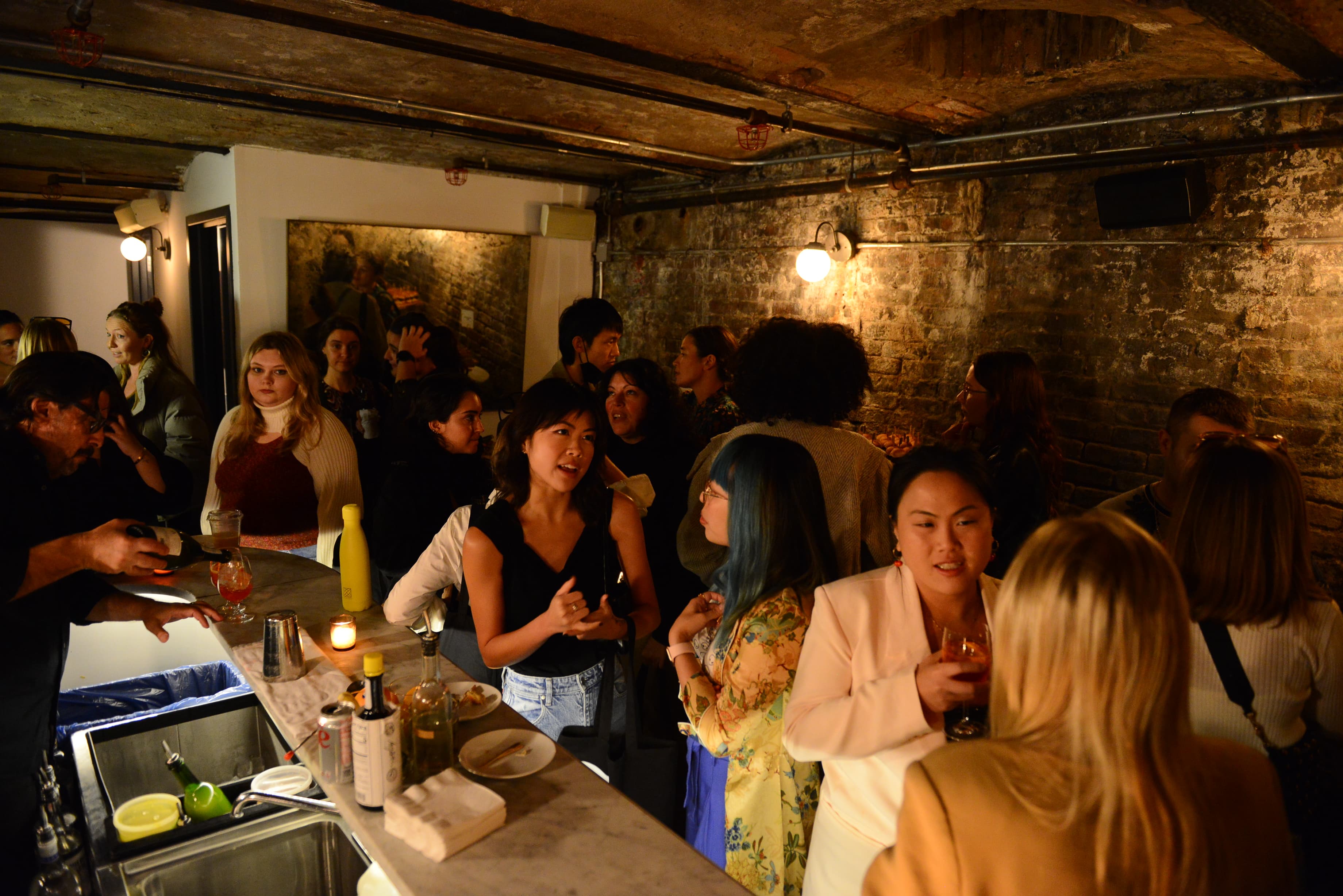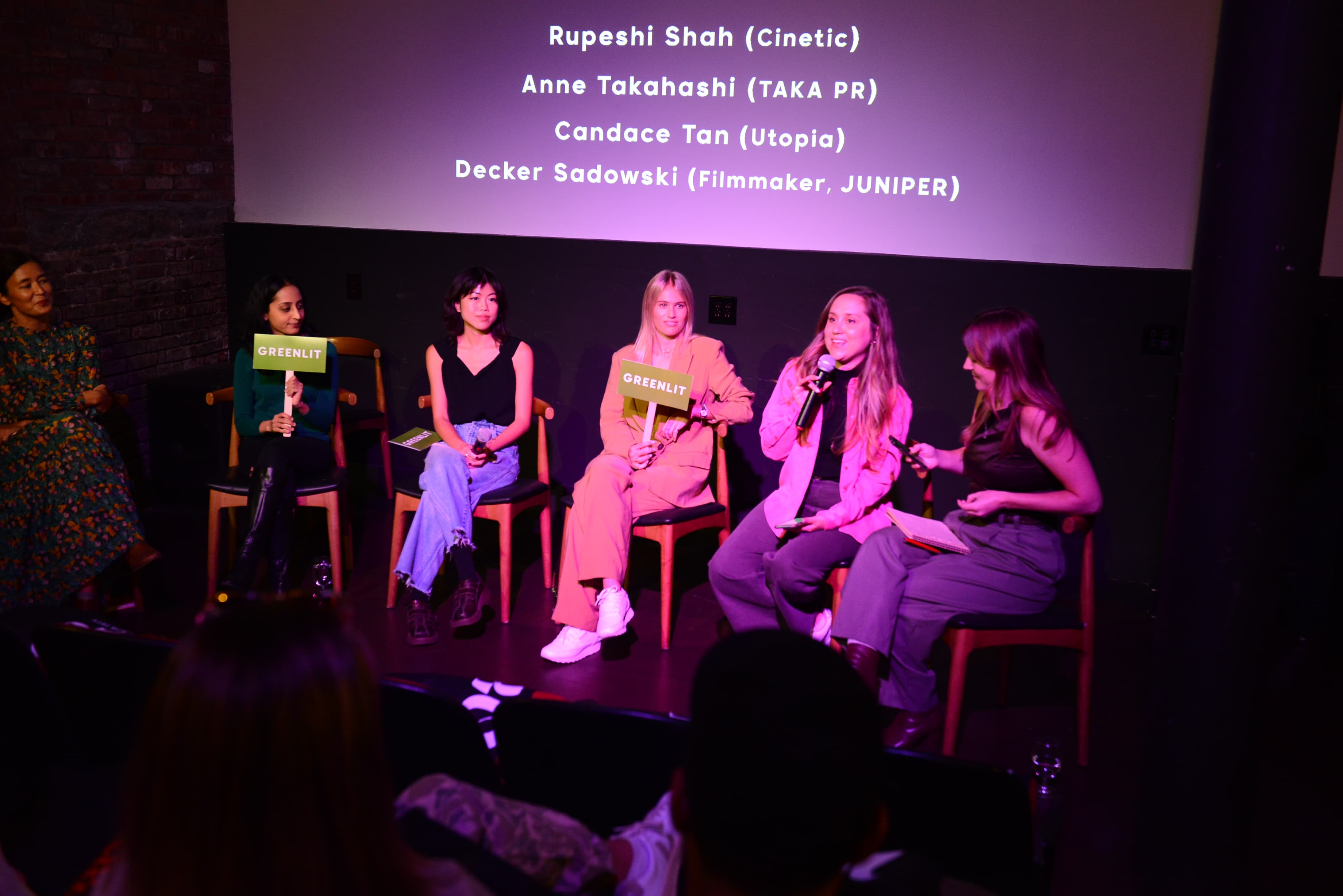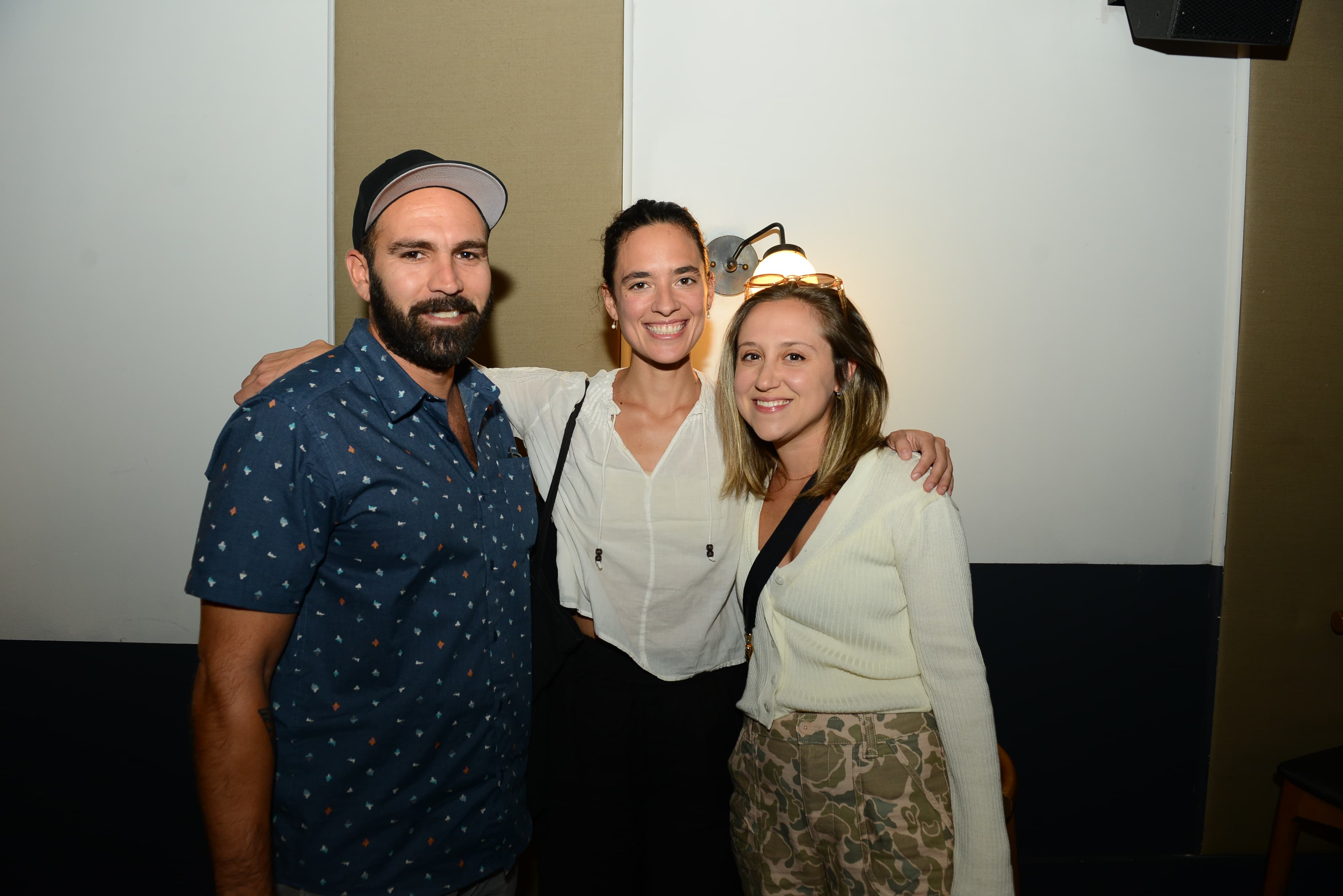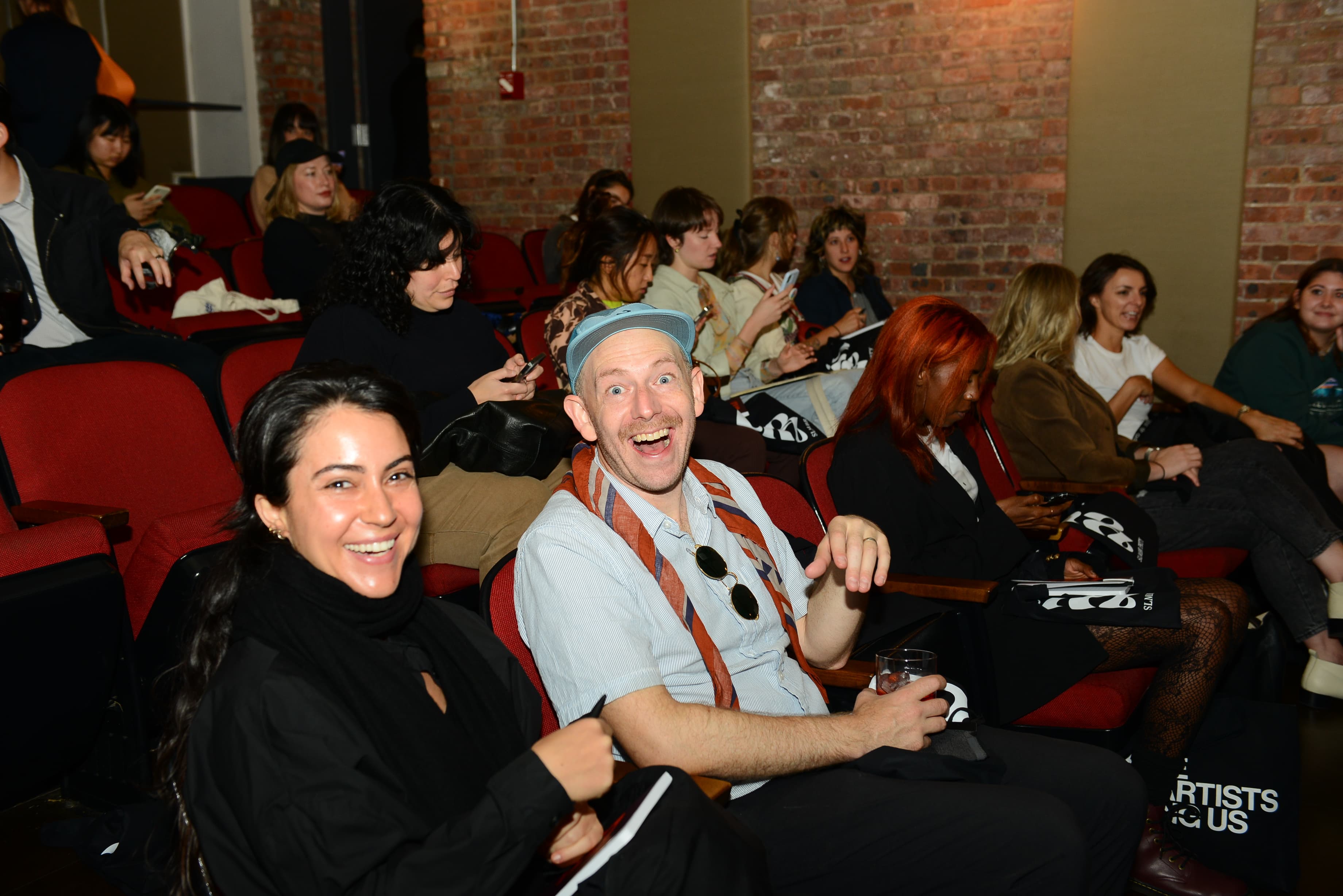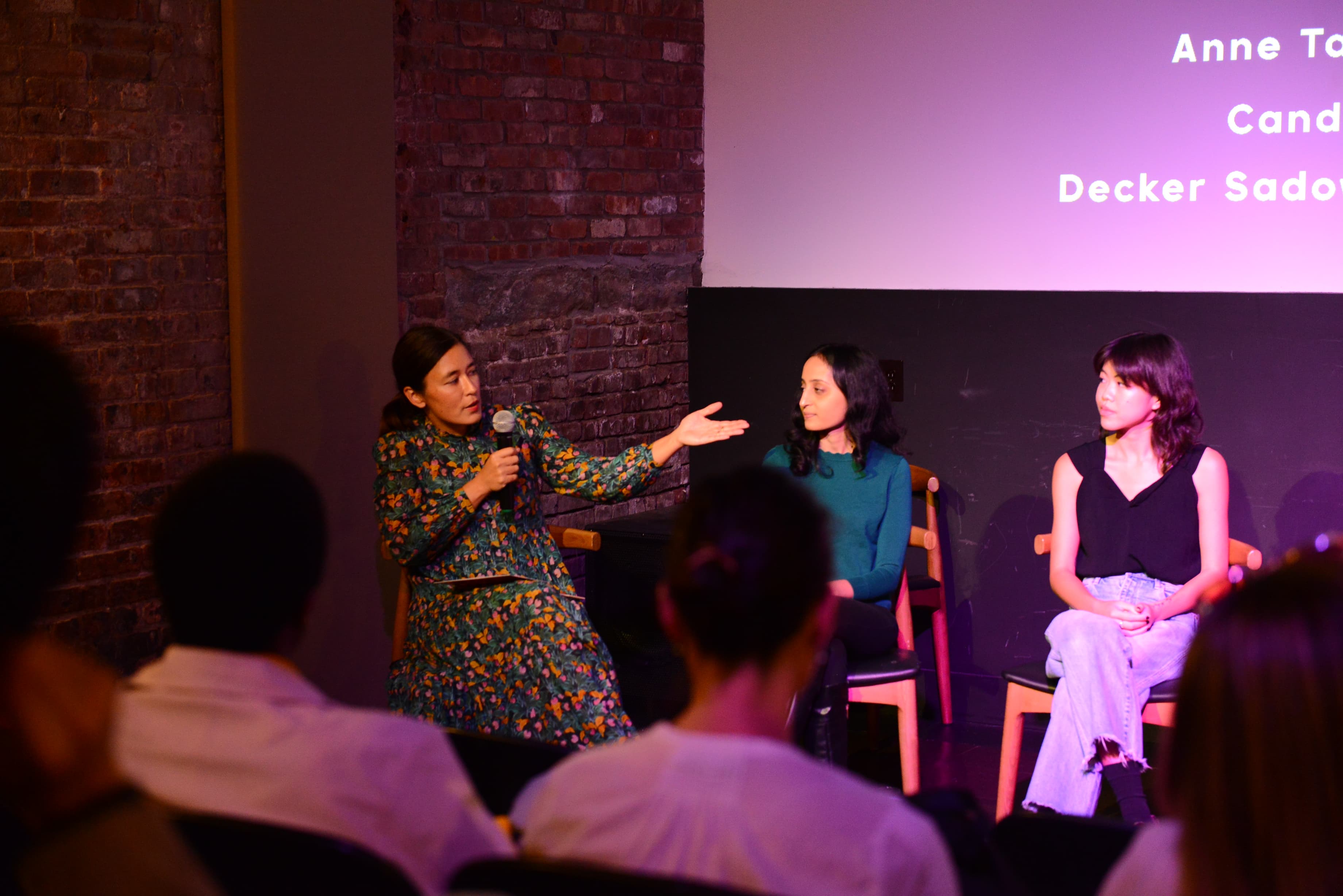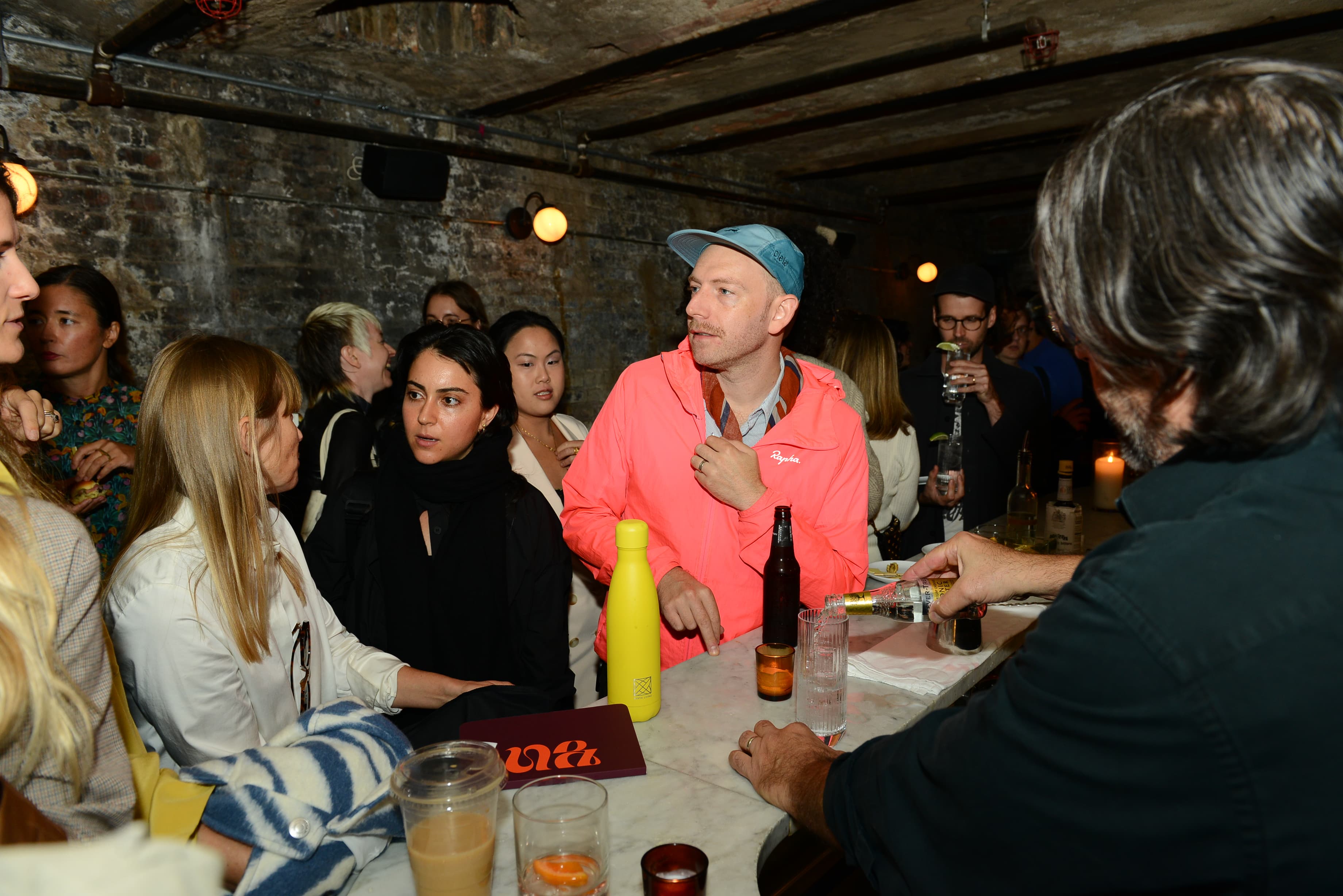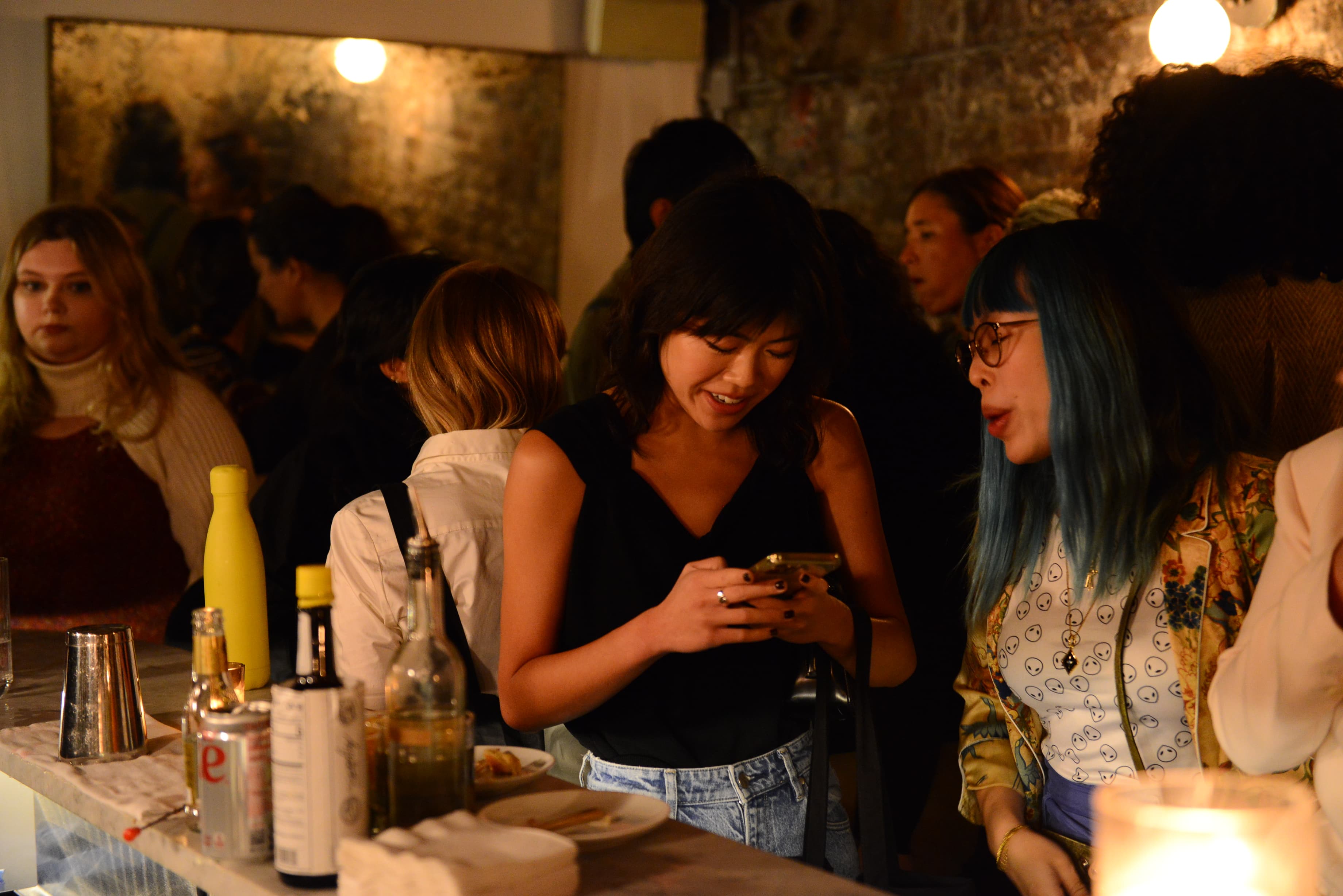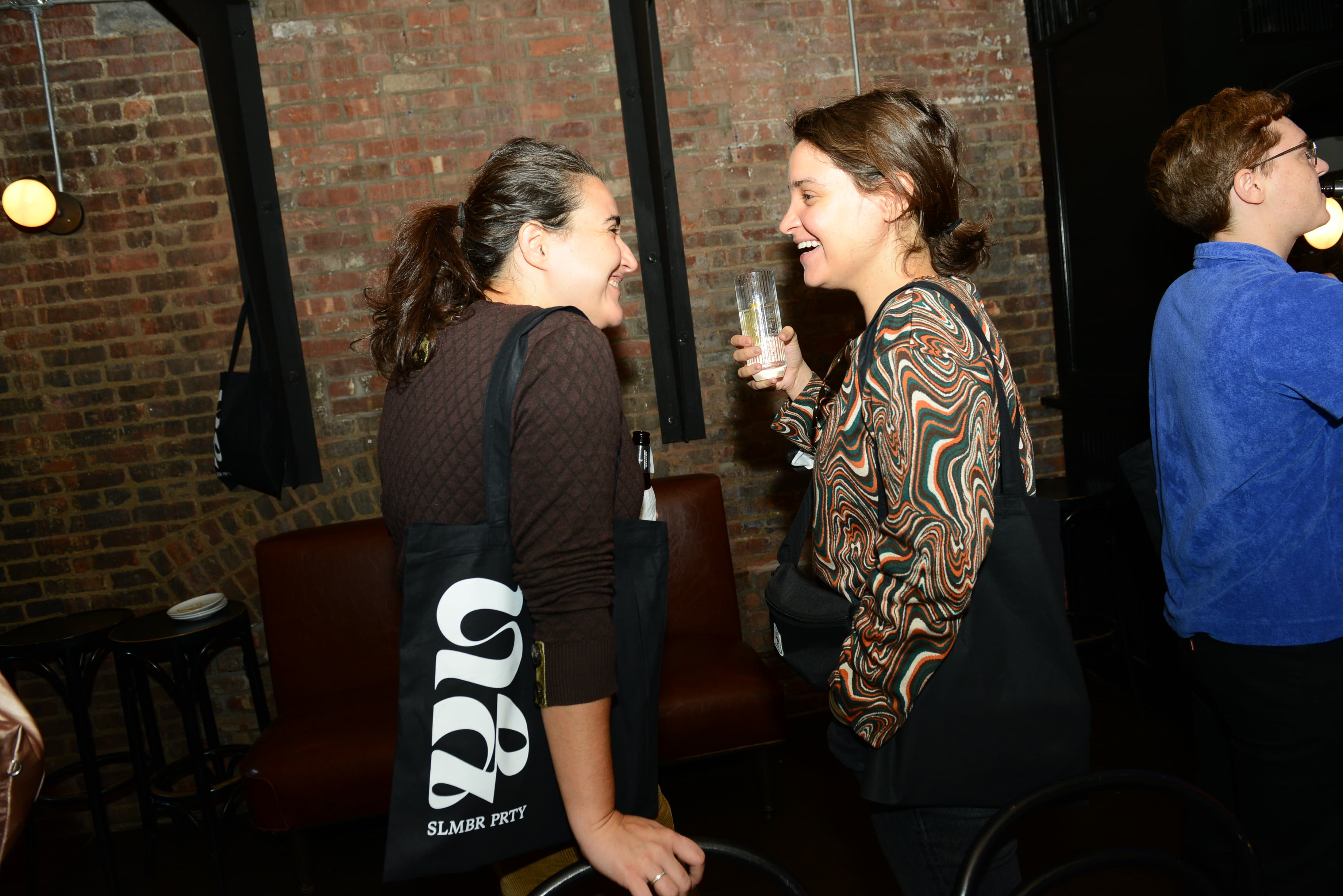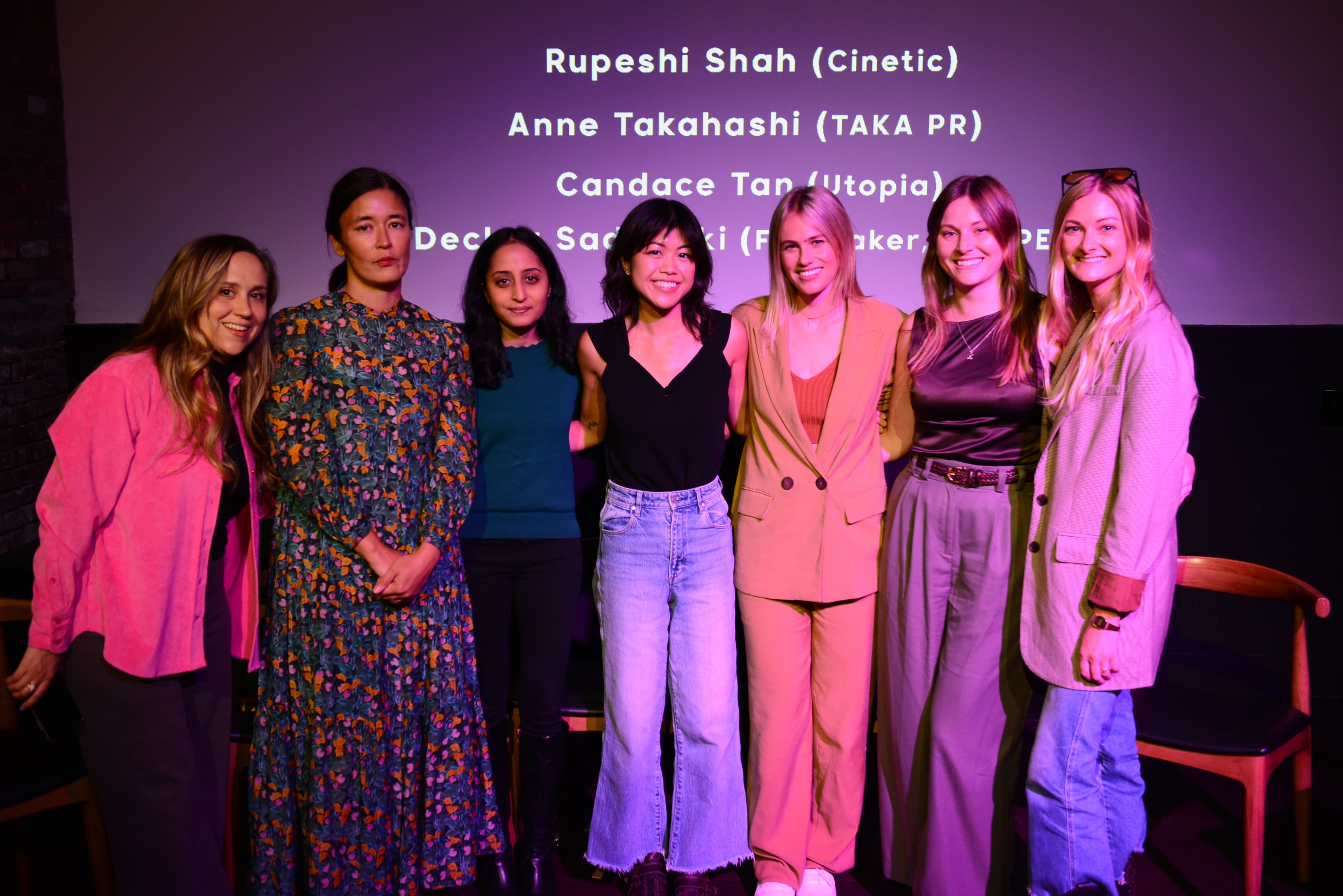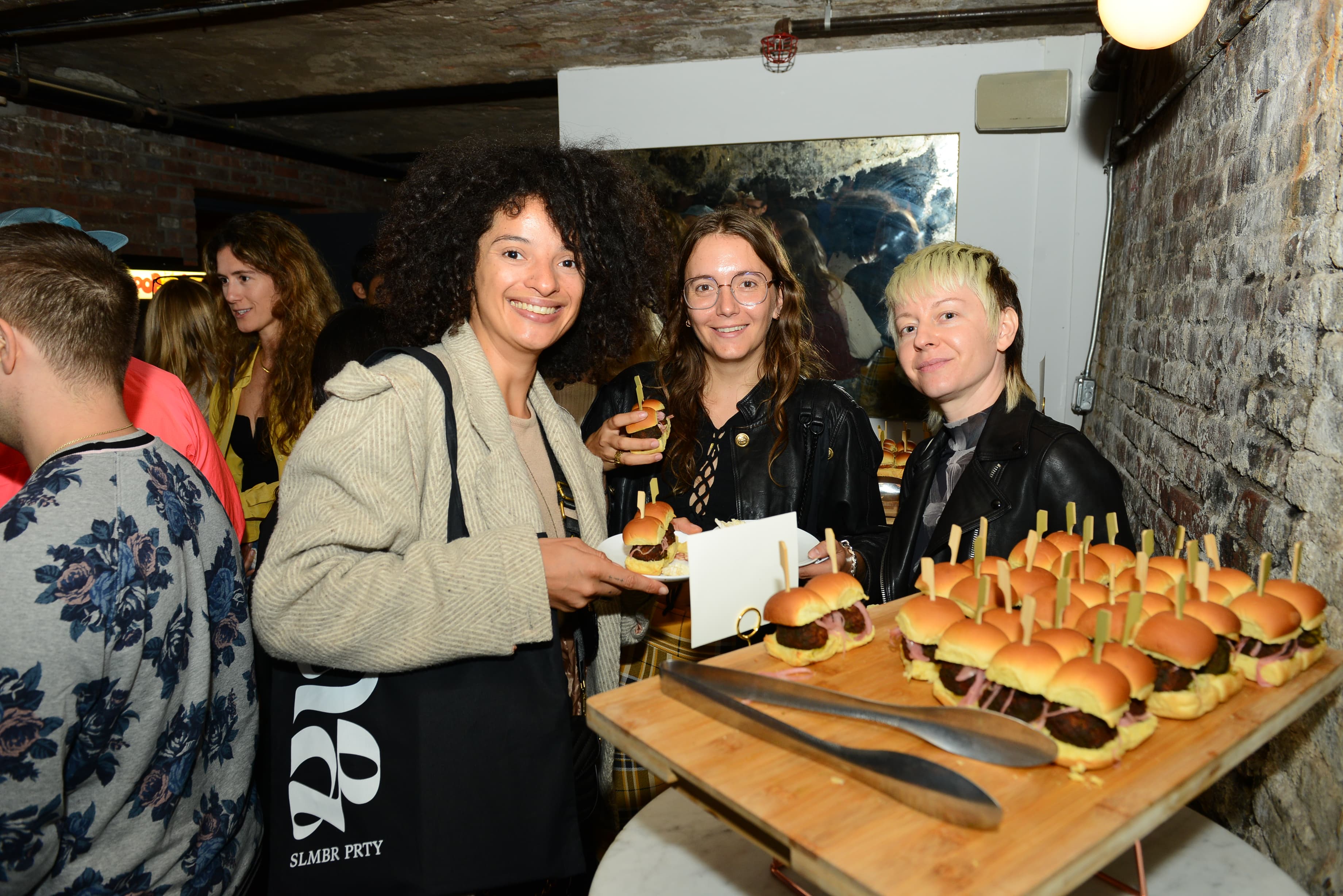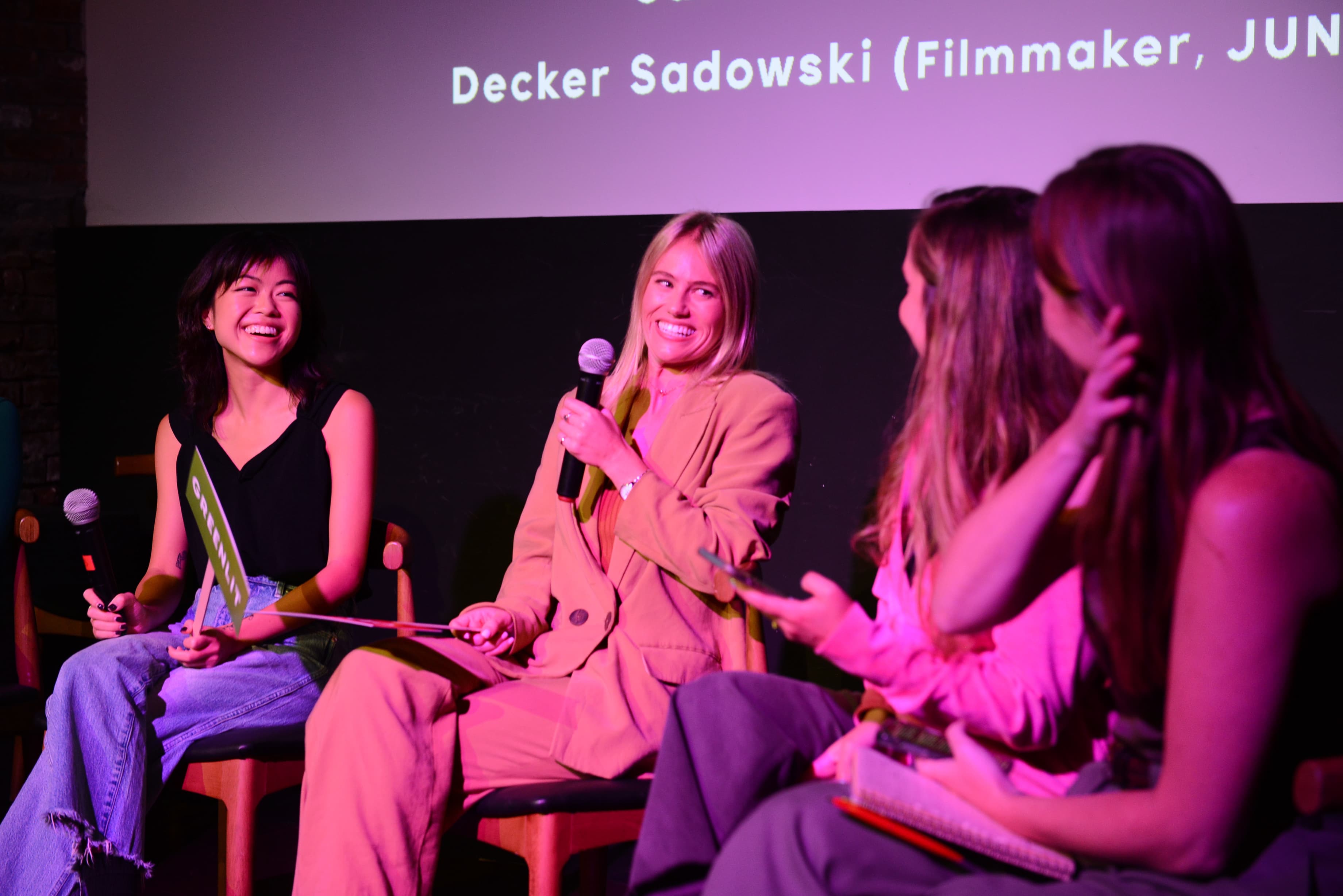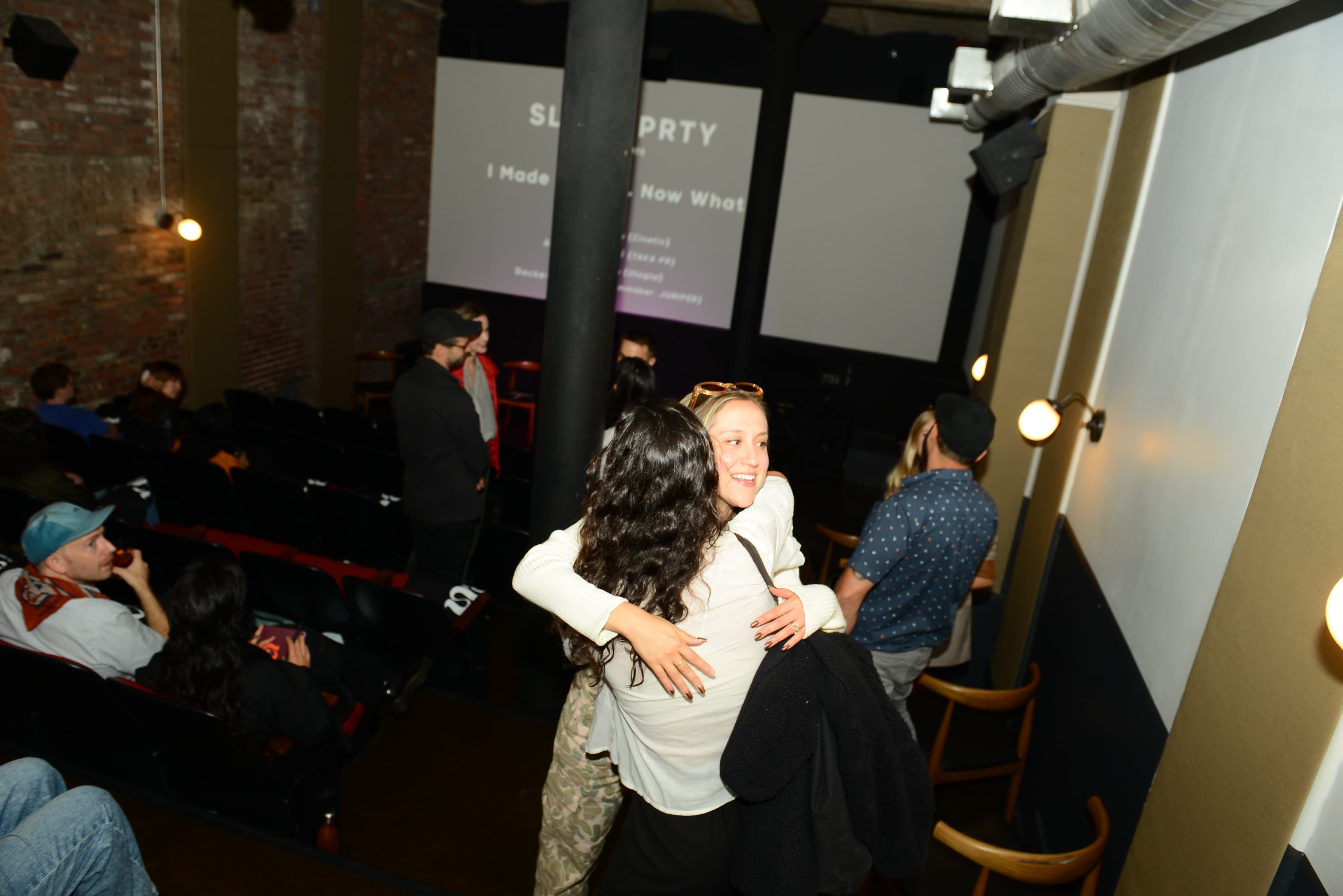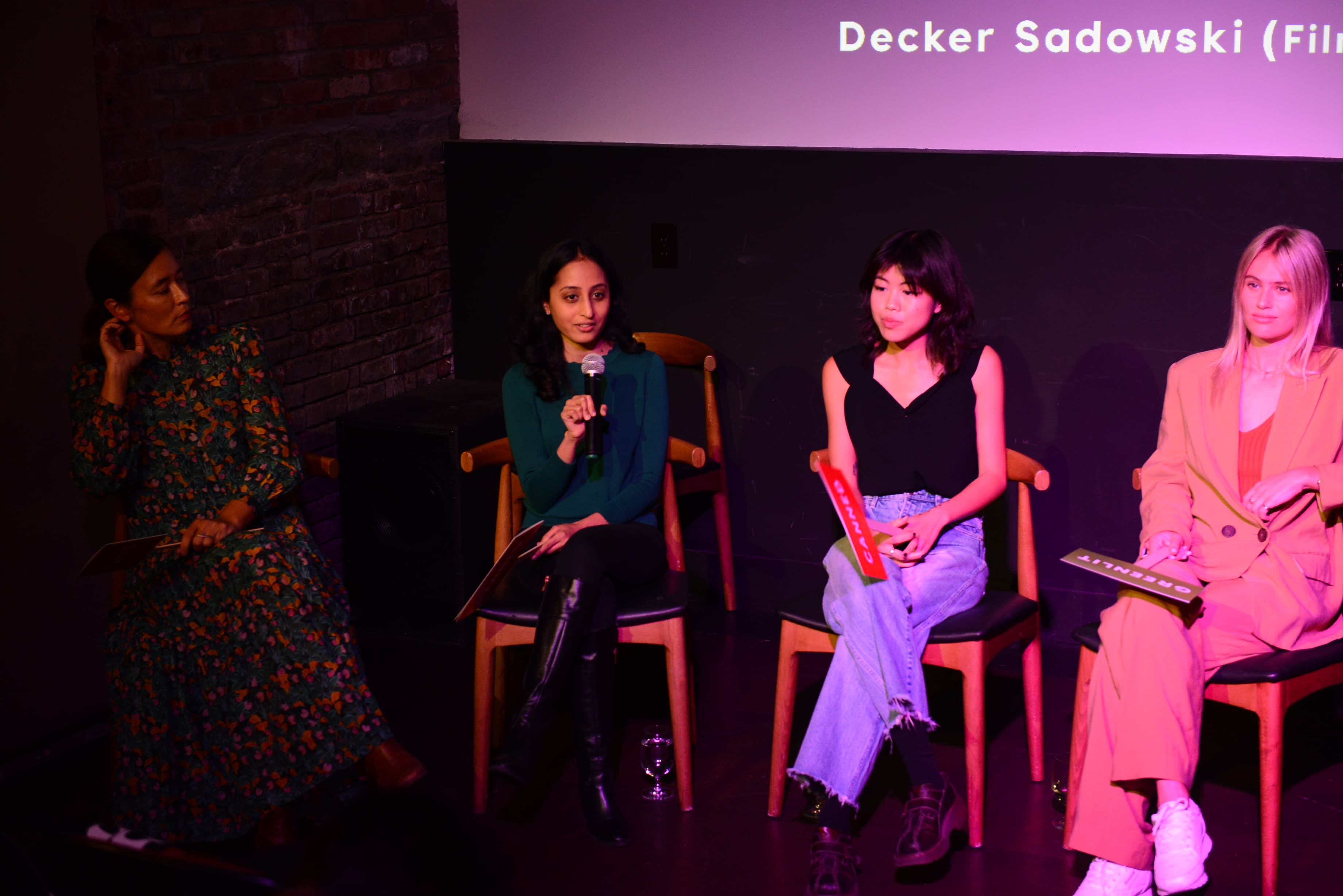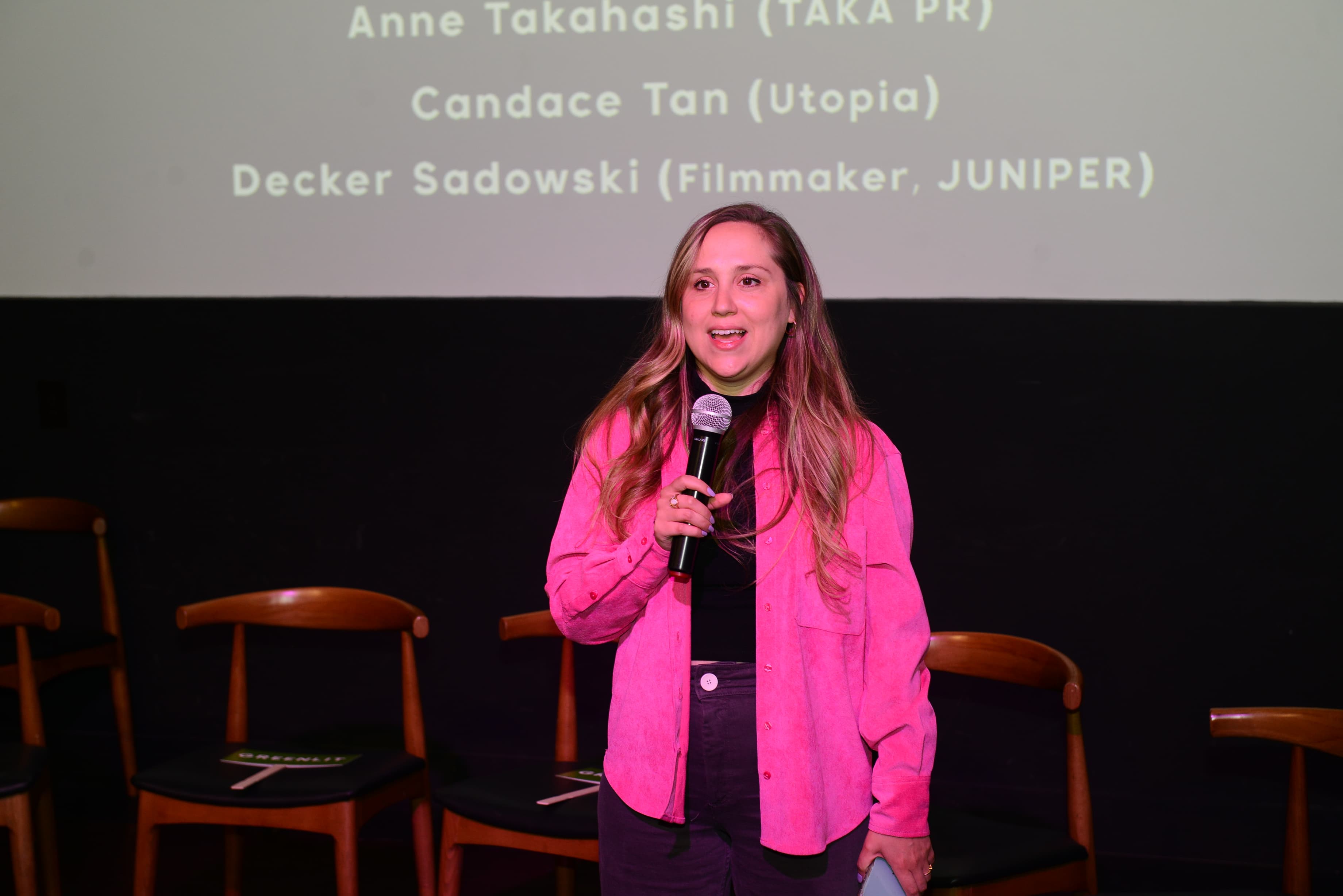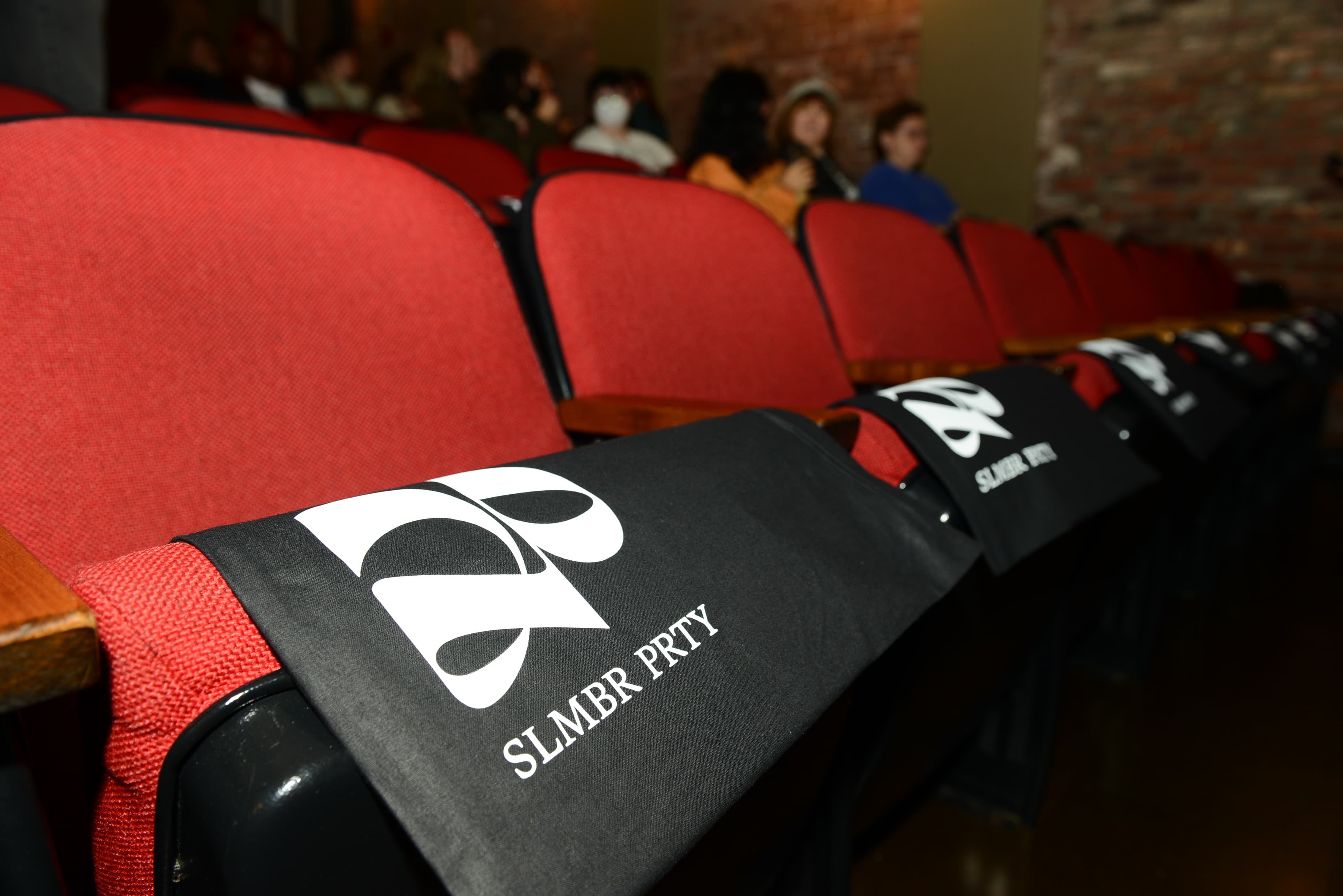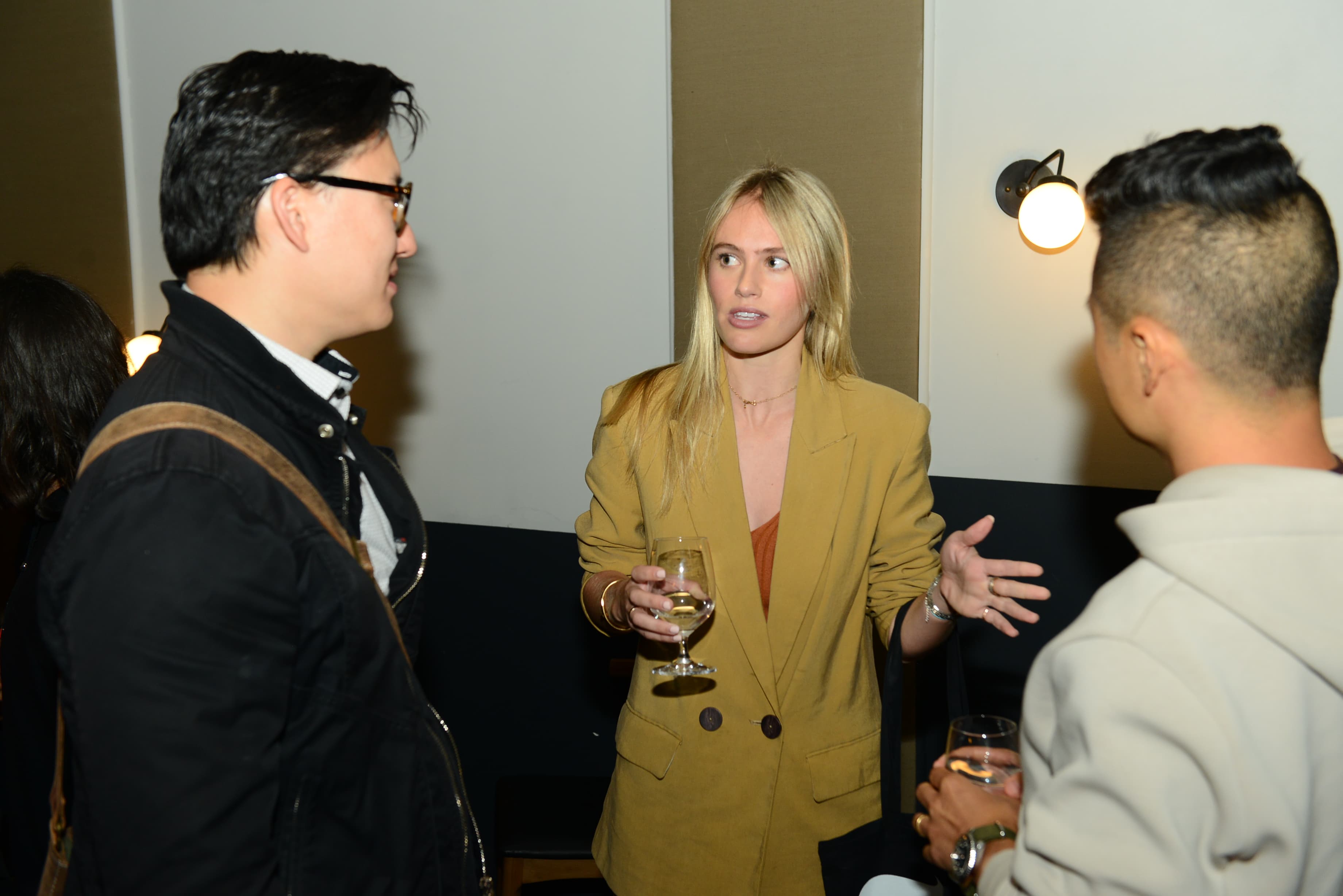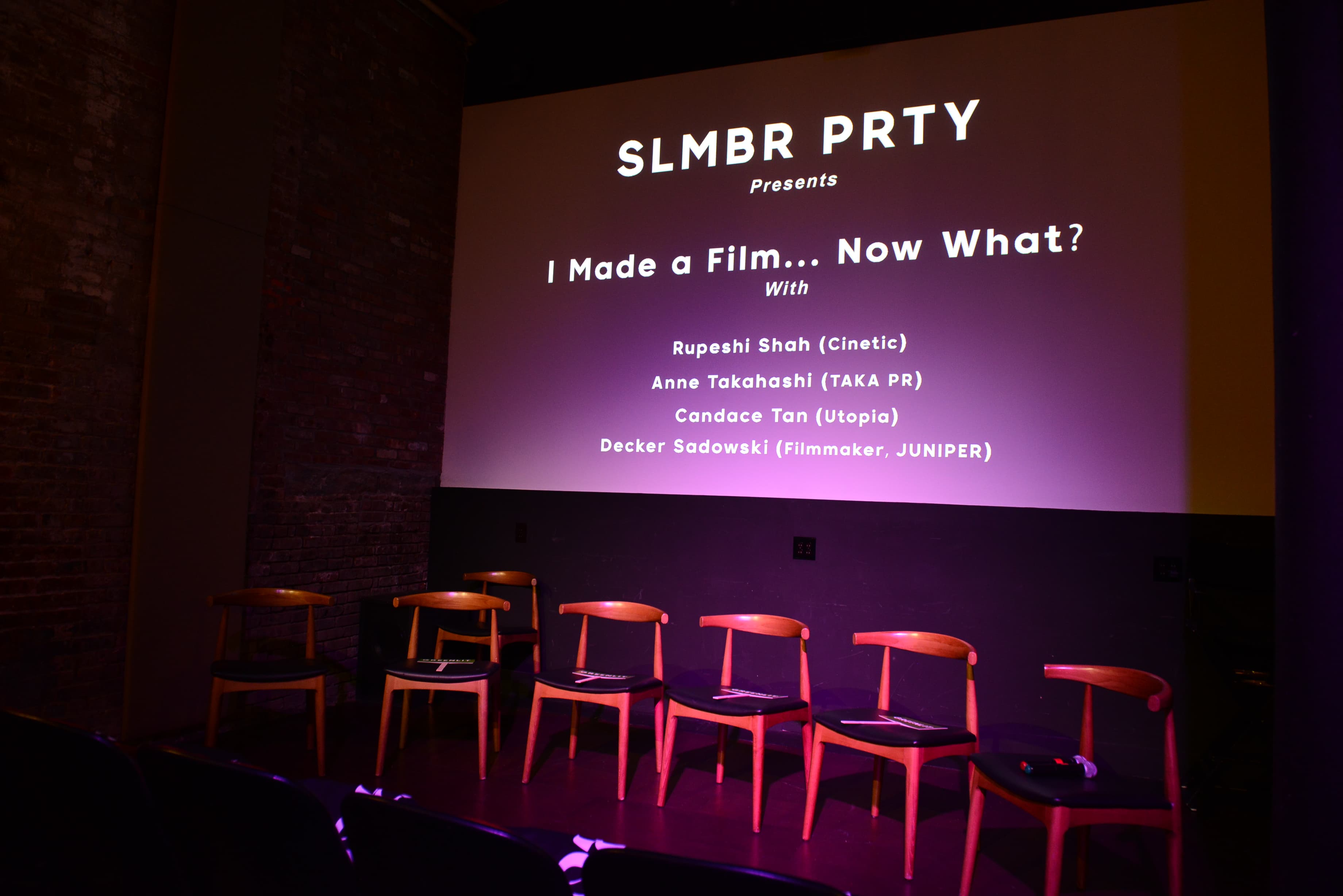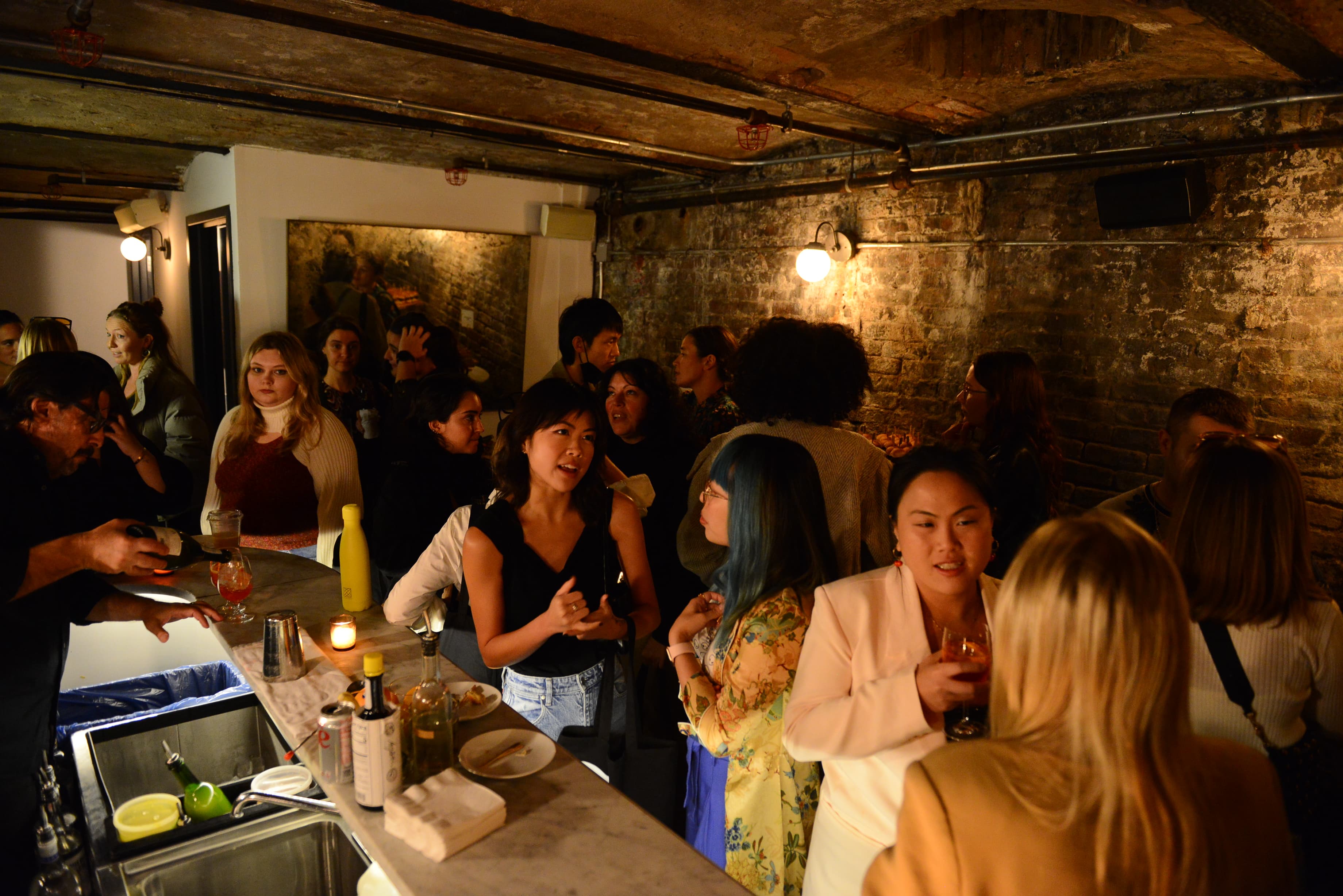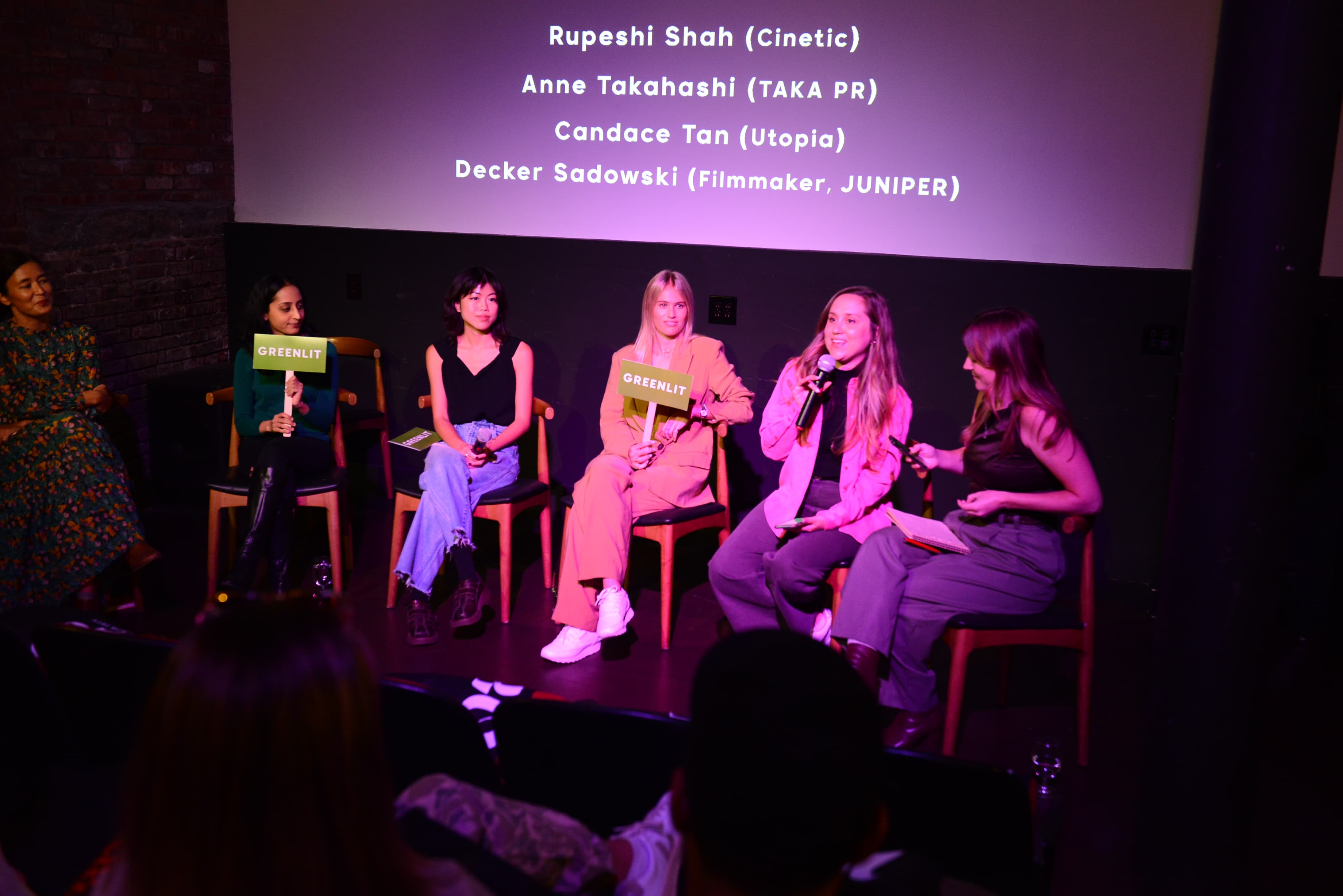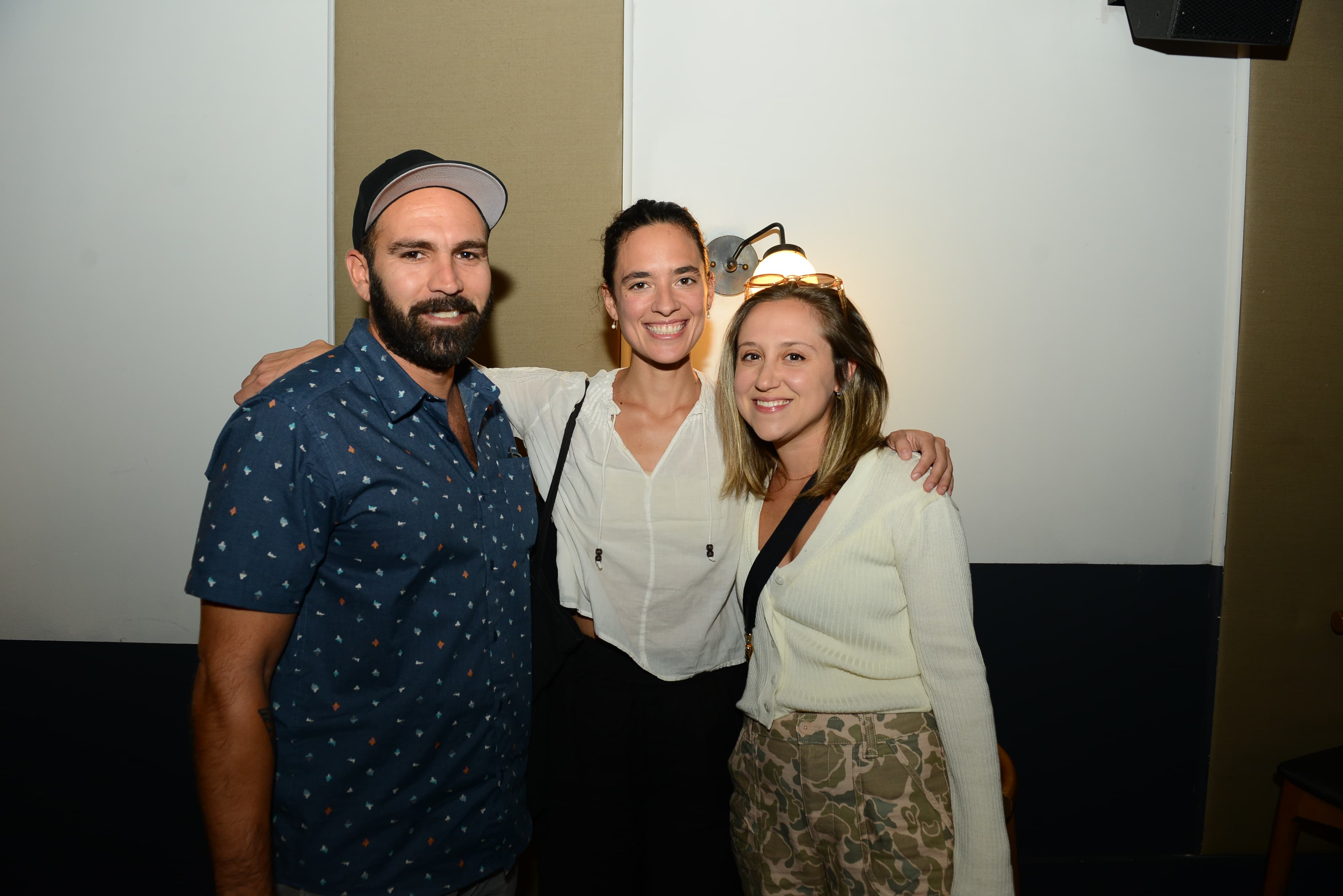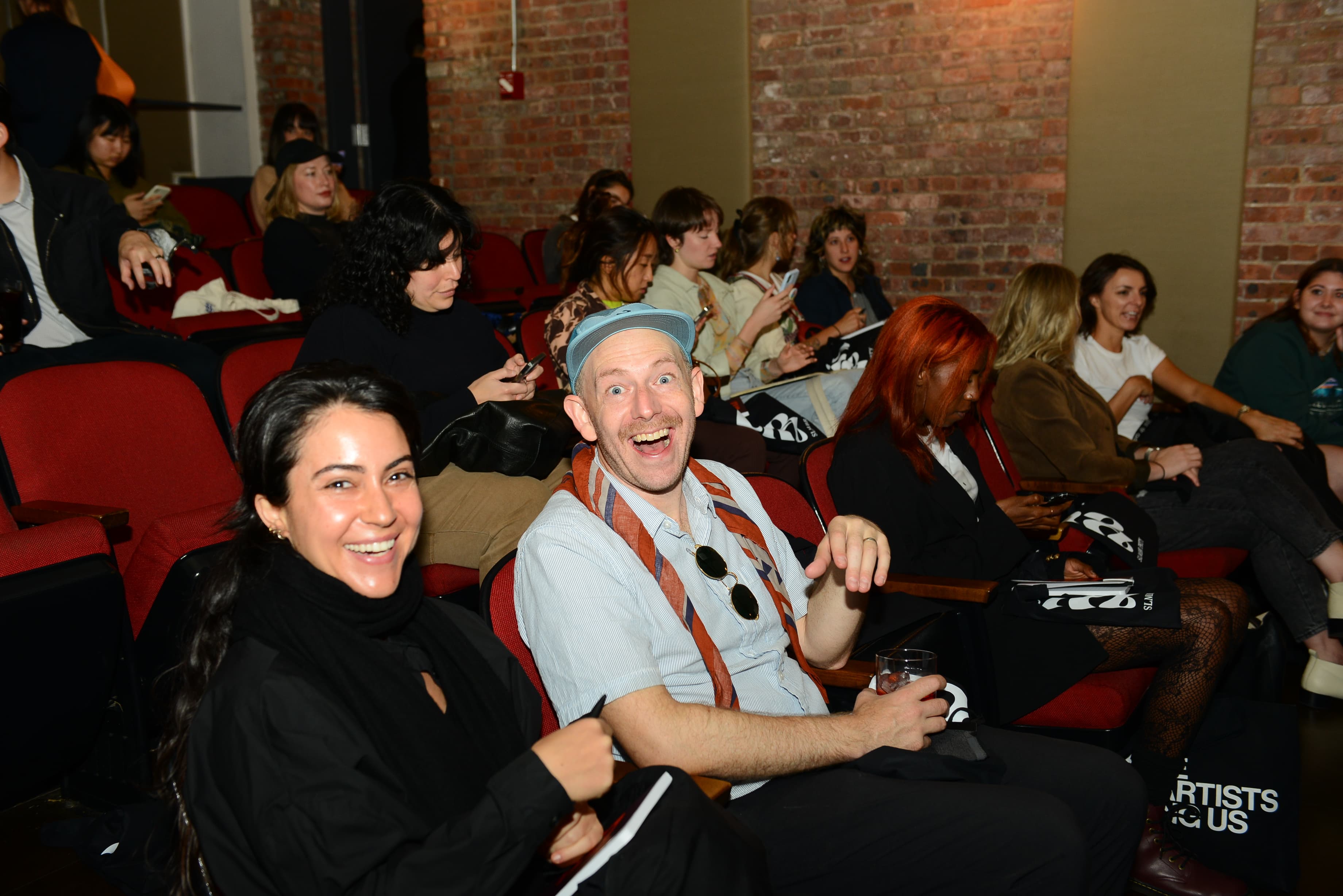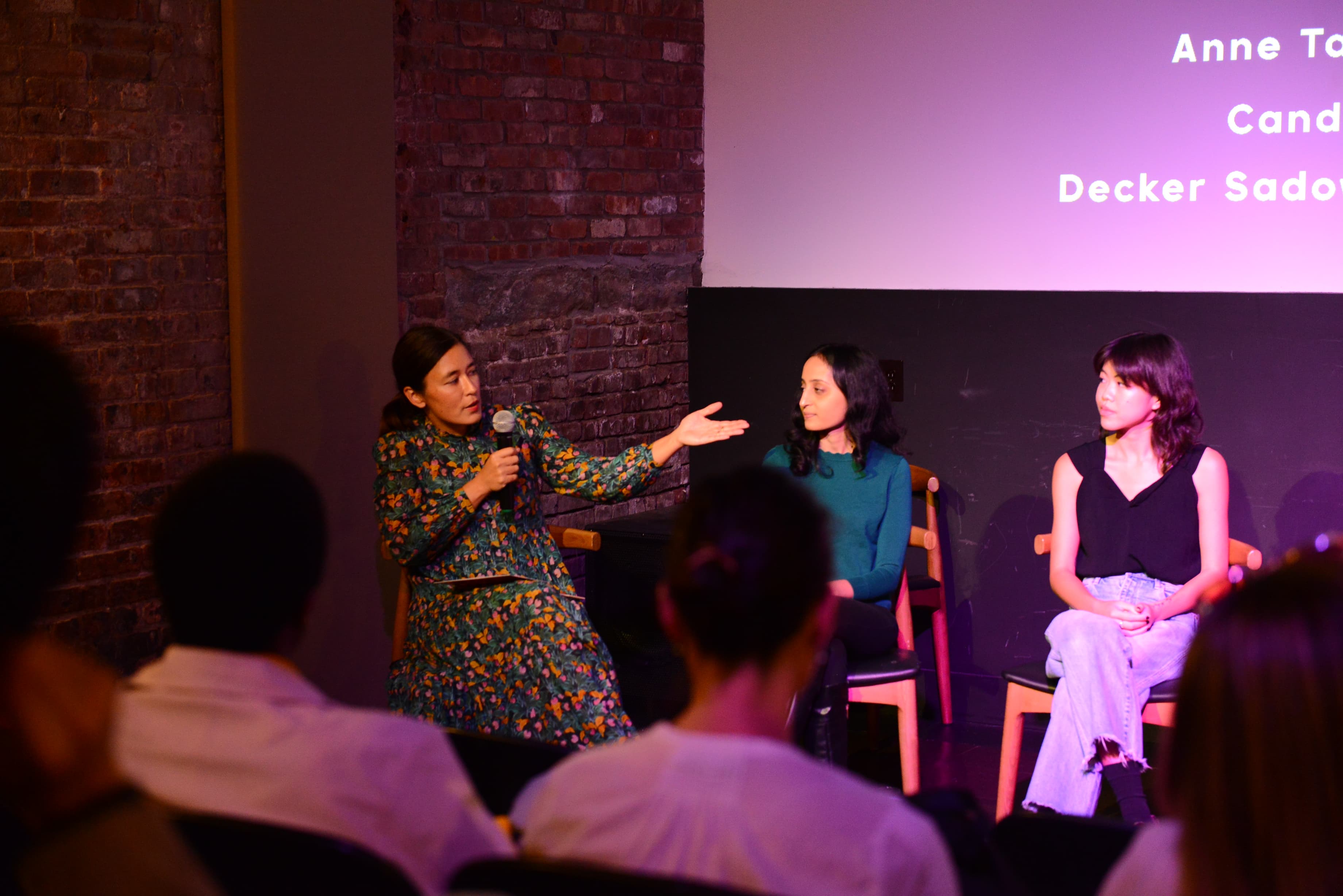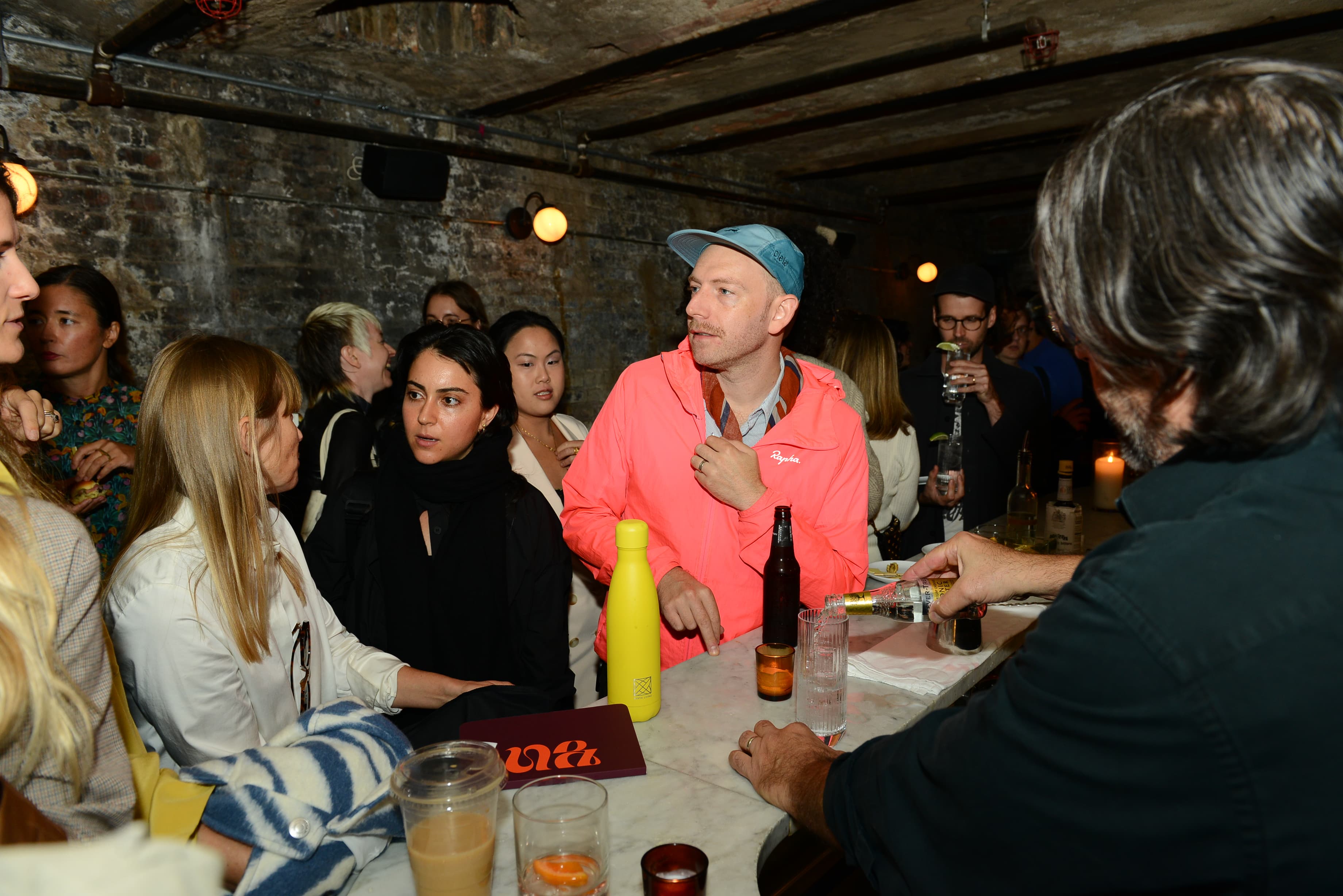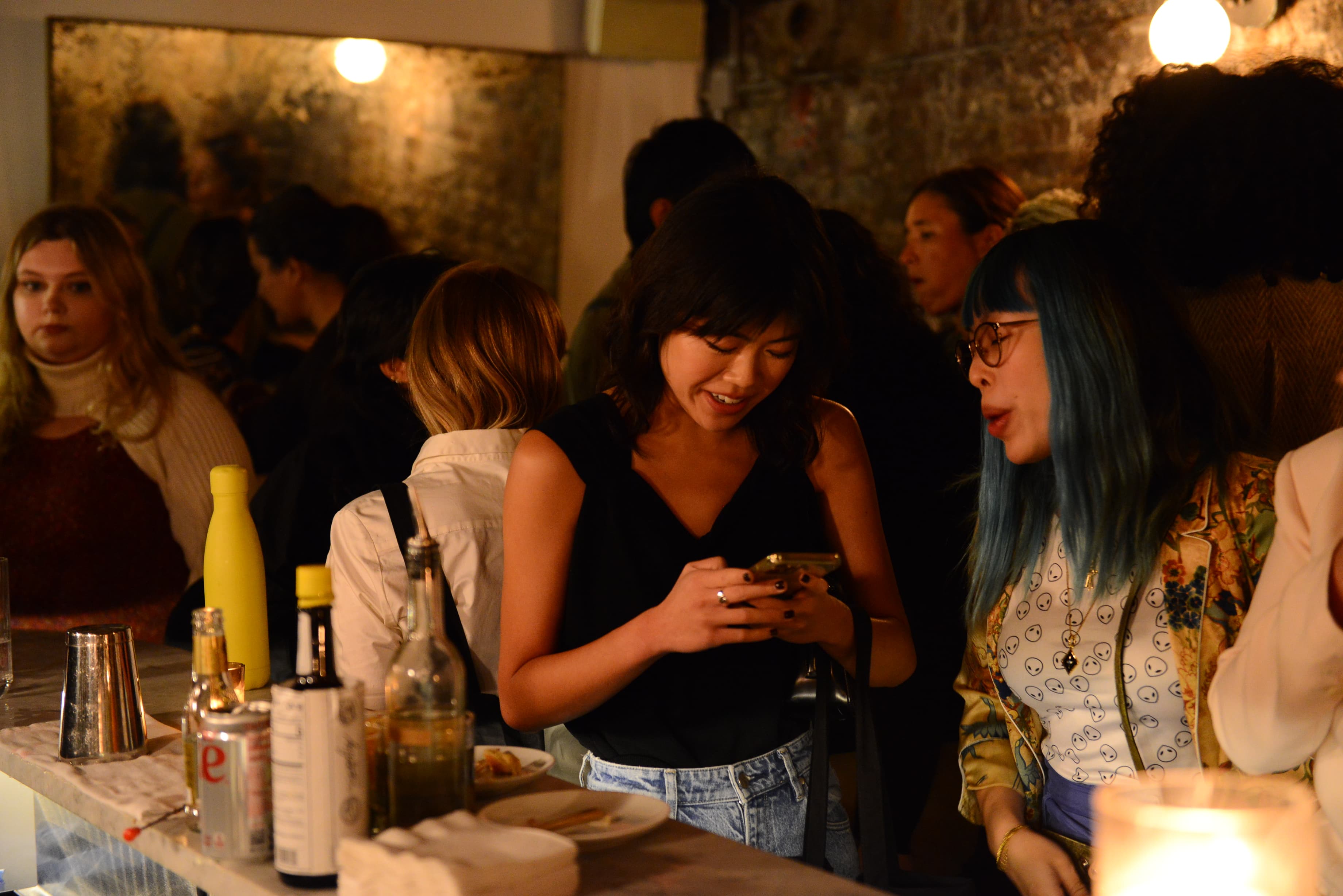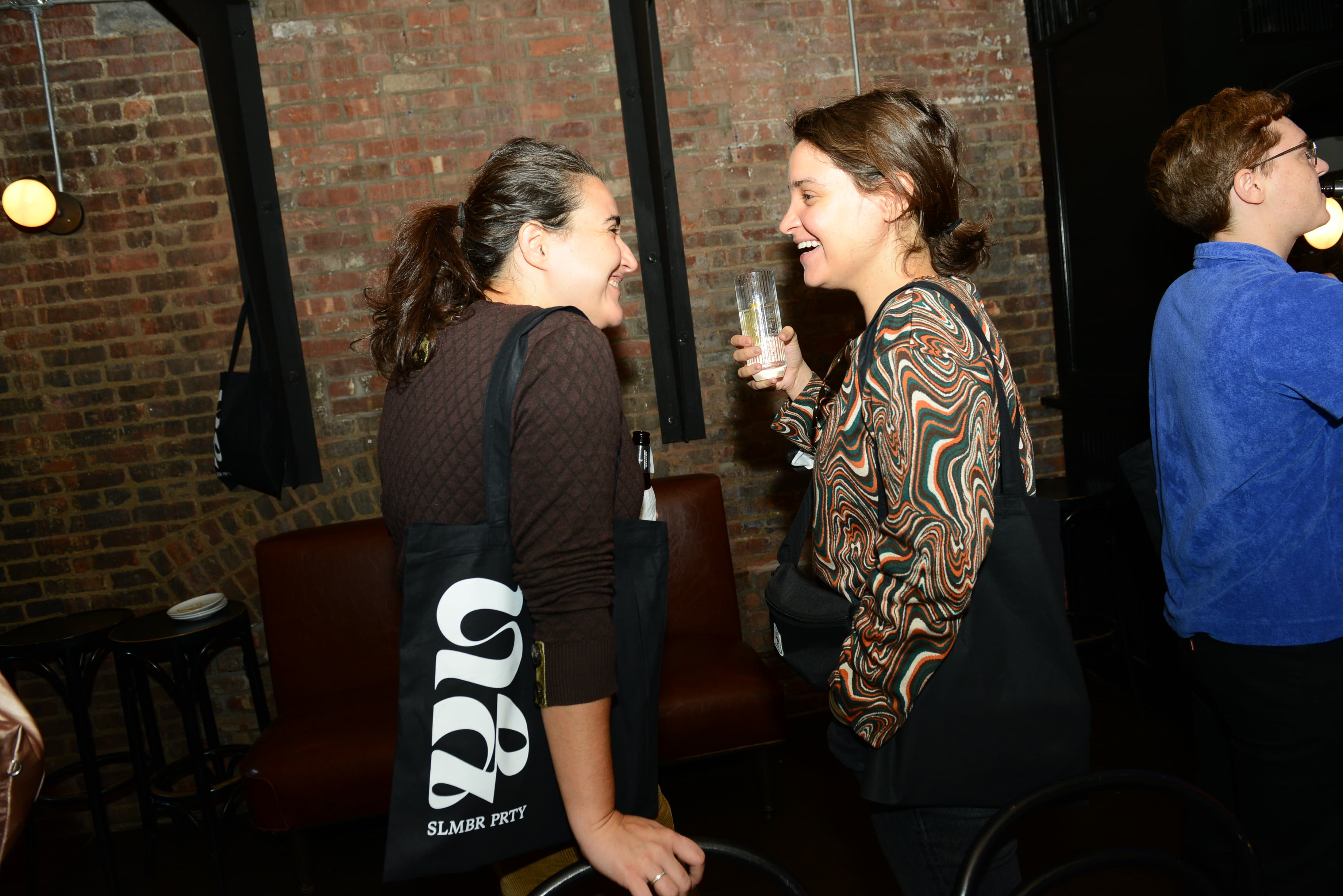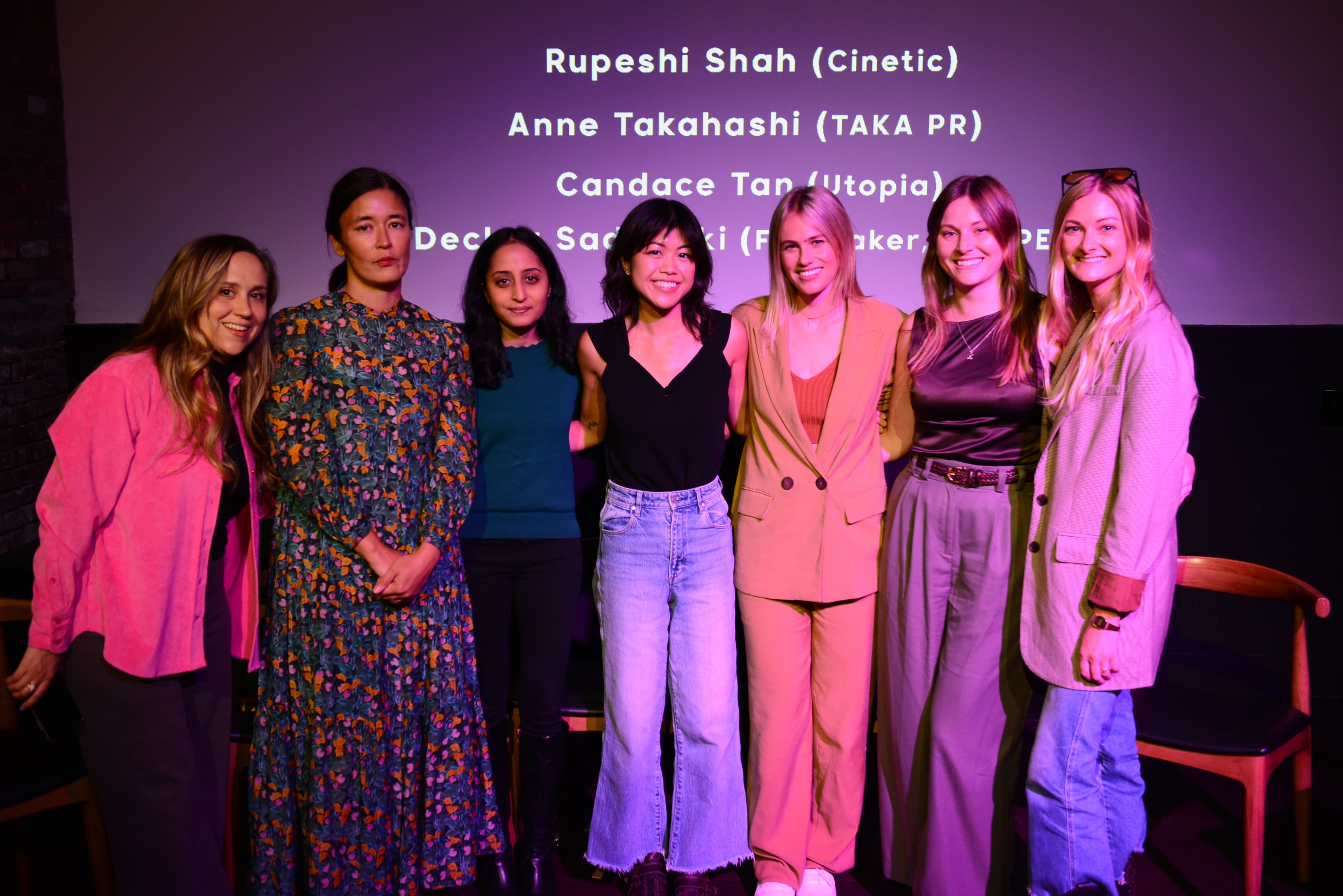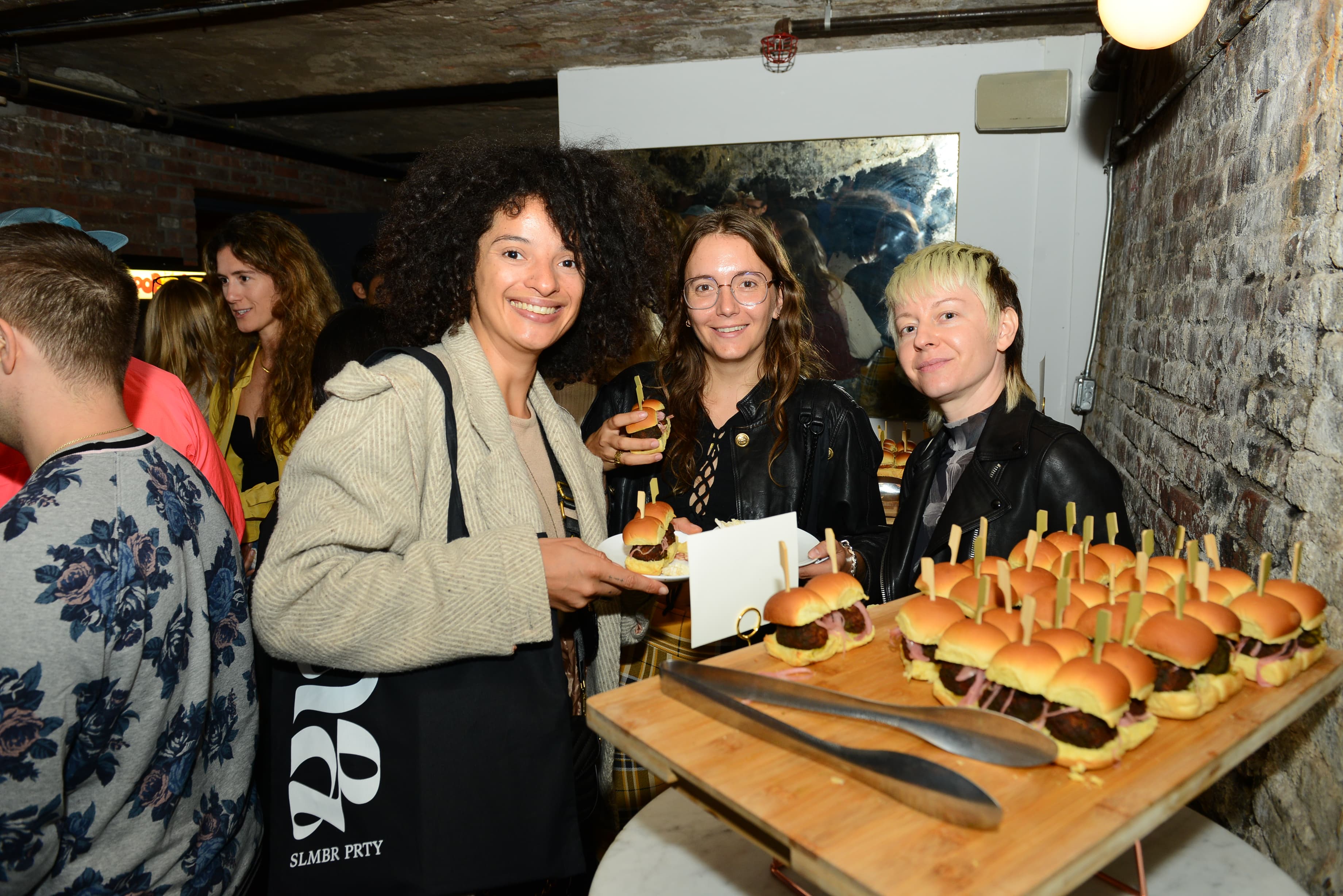 Tribeca Film Festival Mixer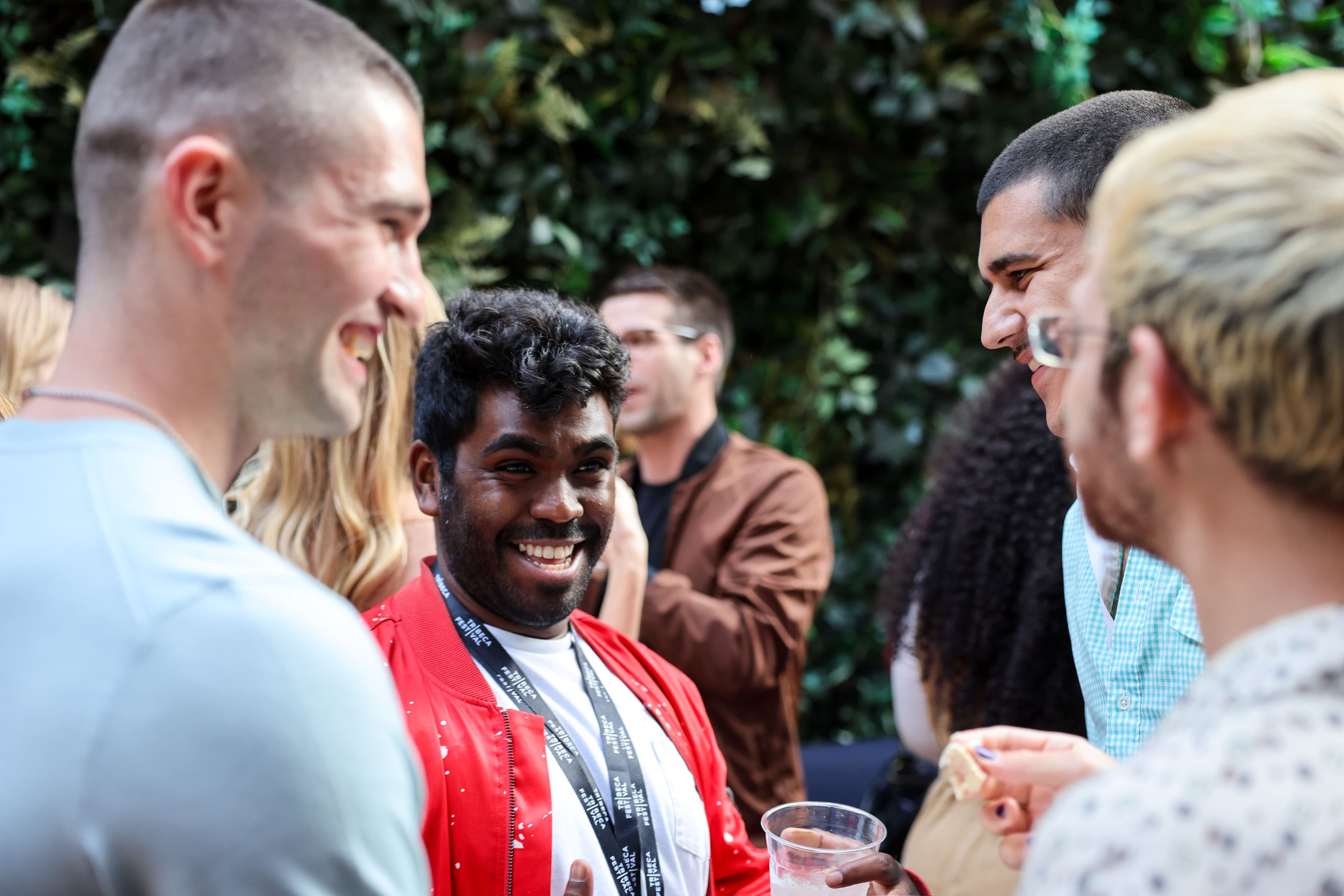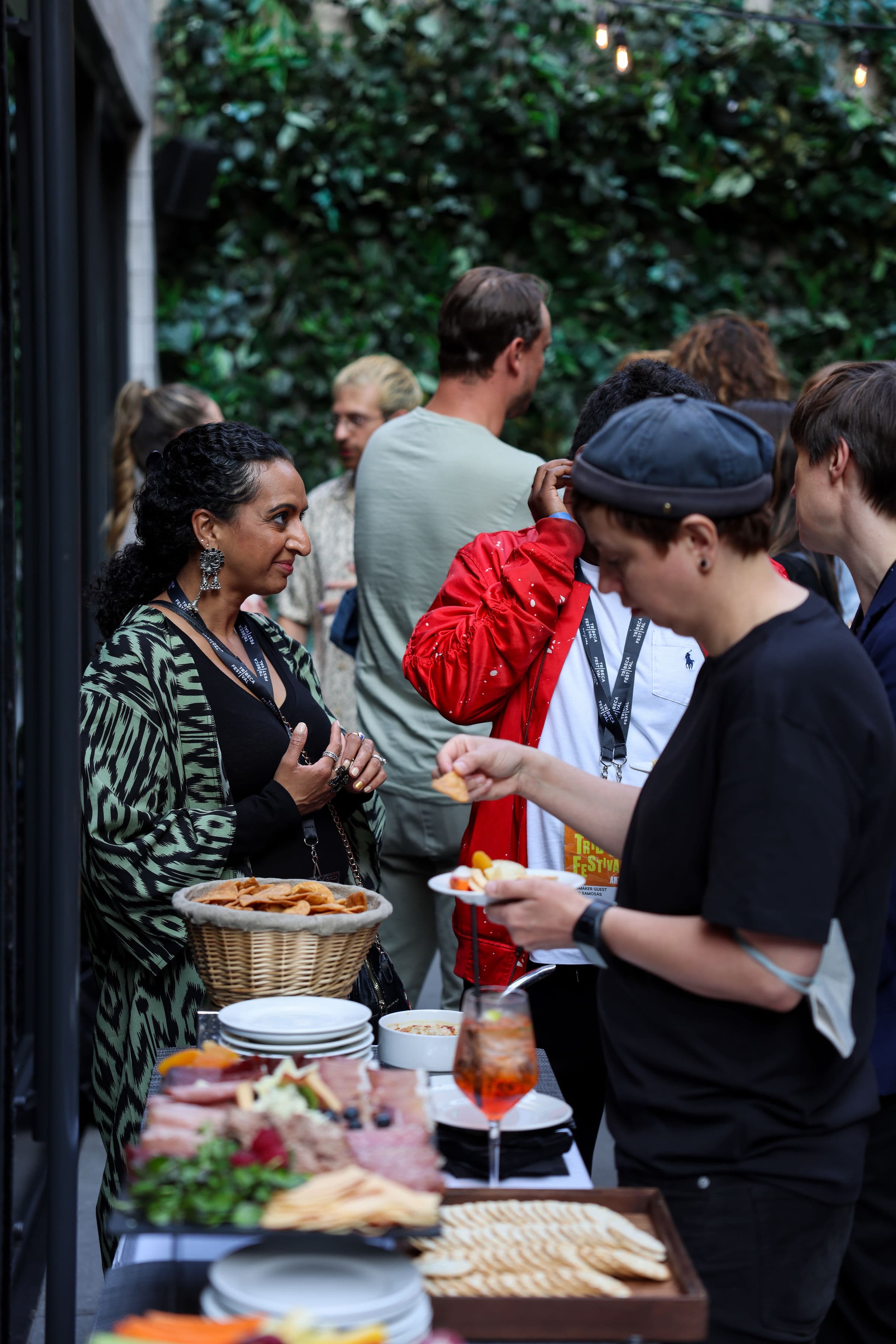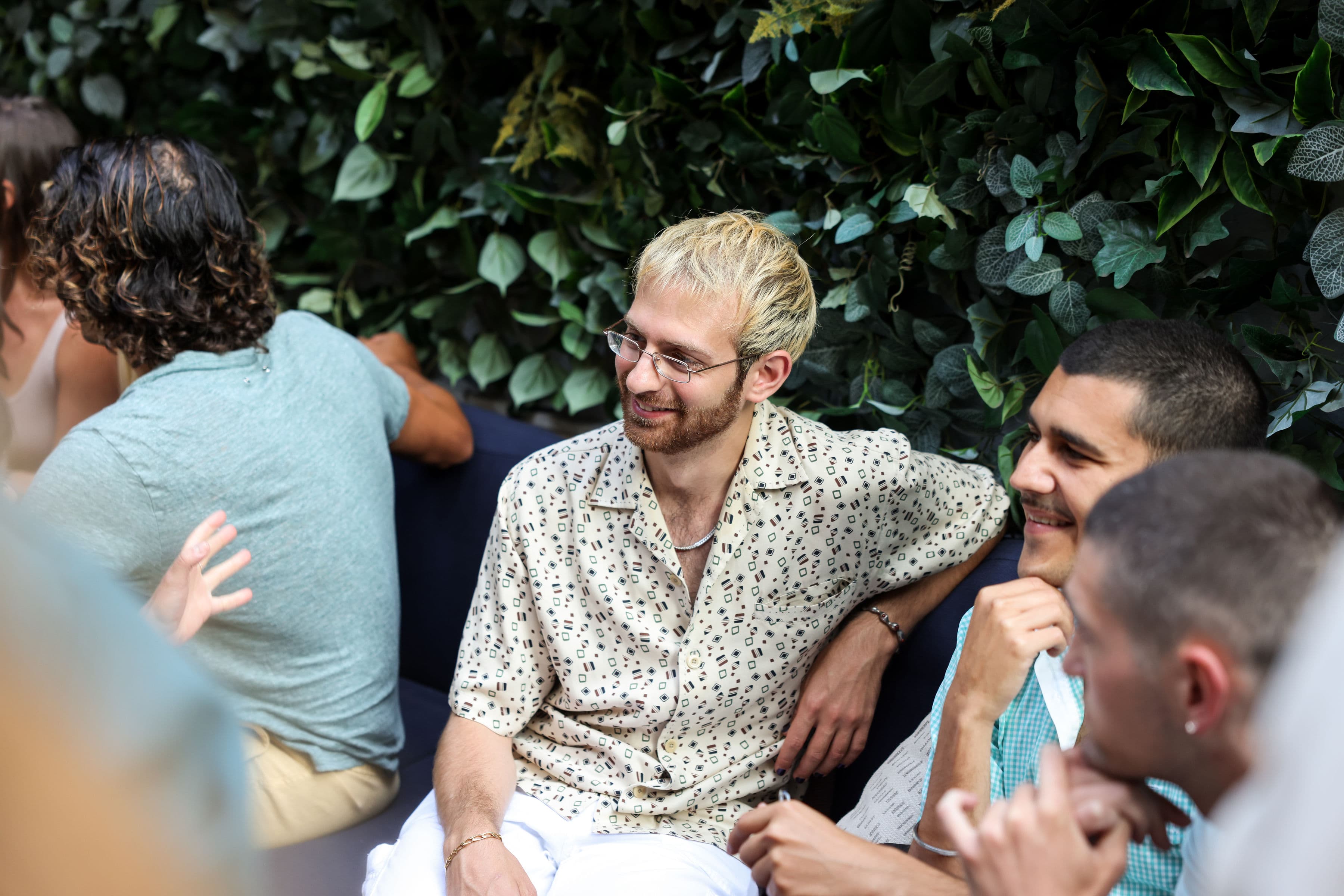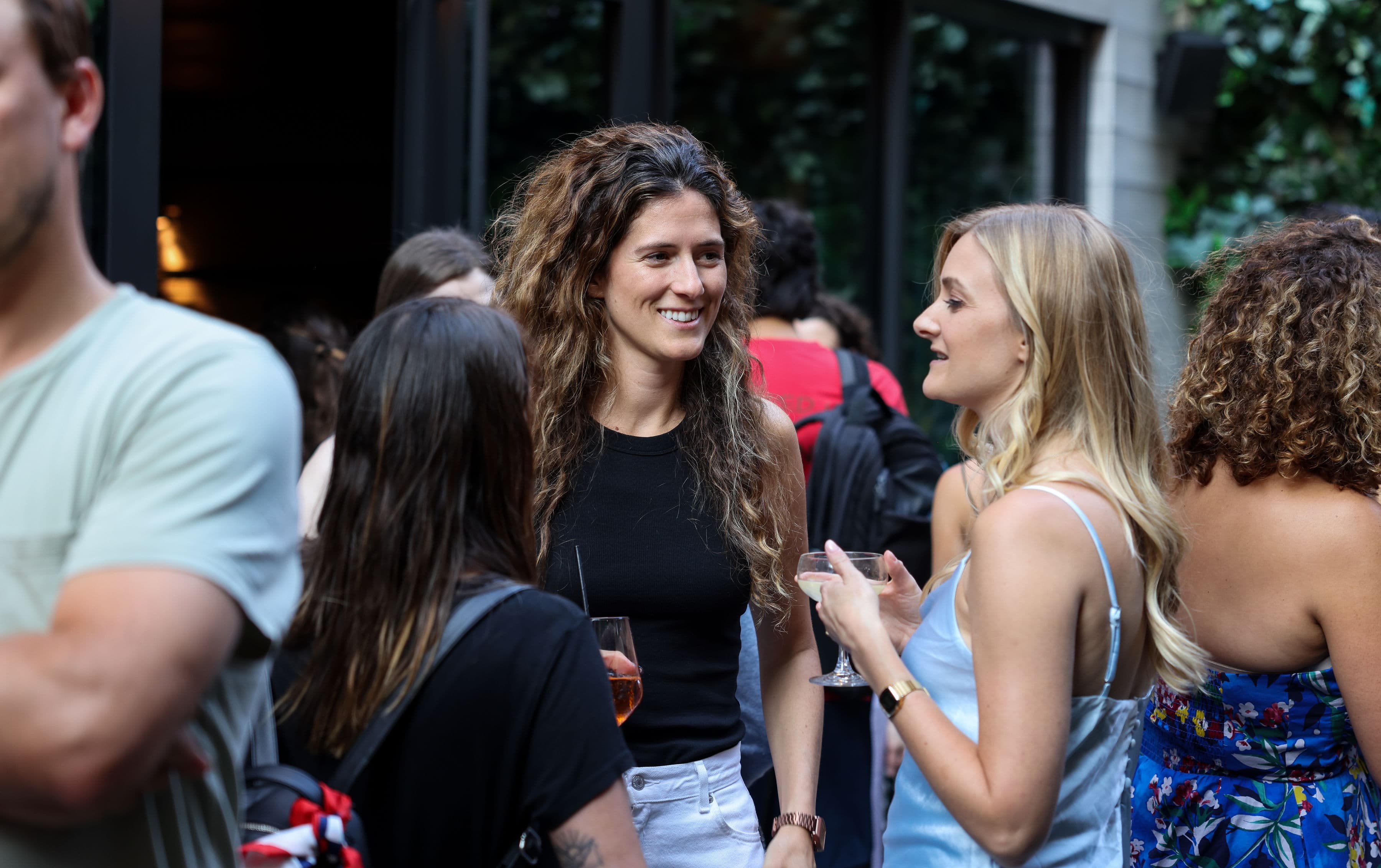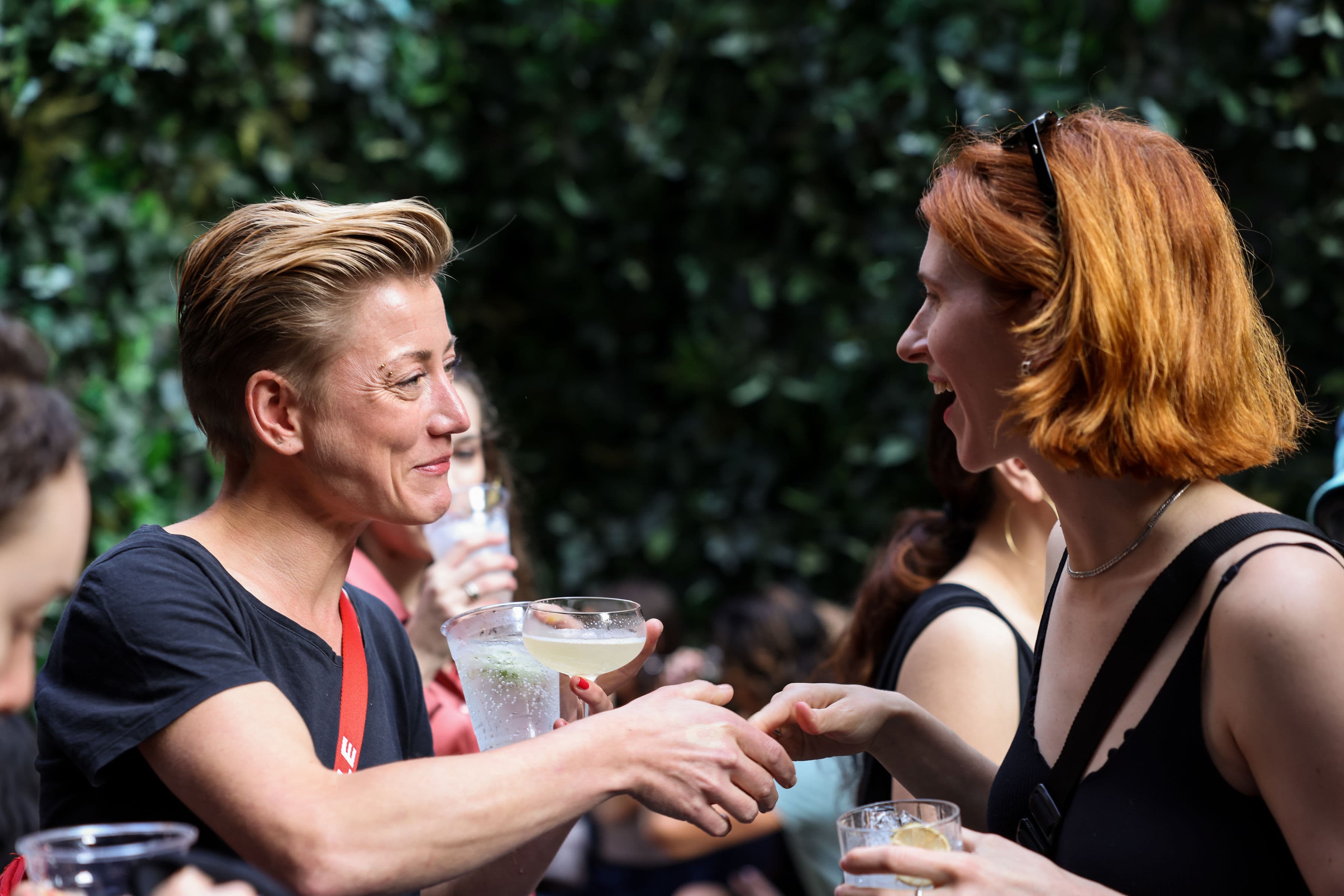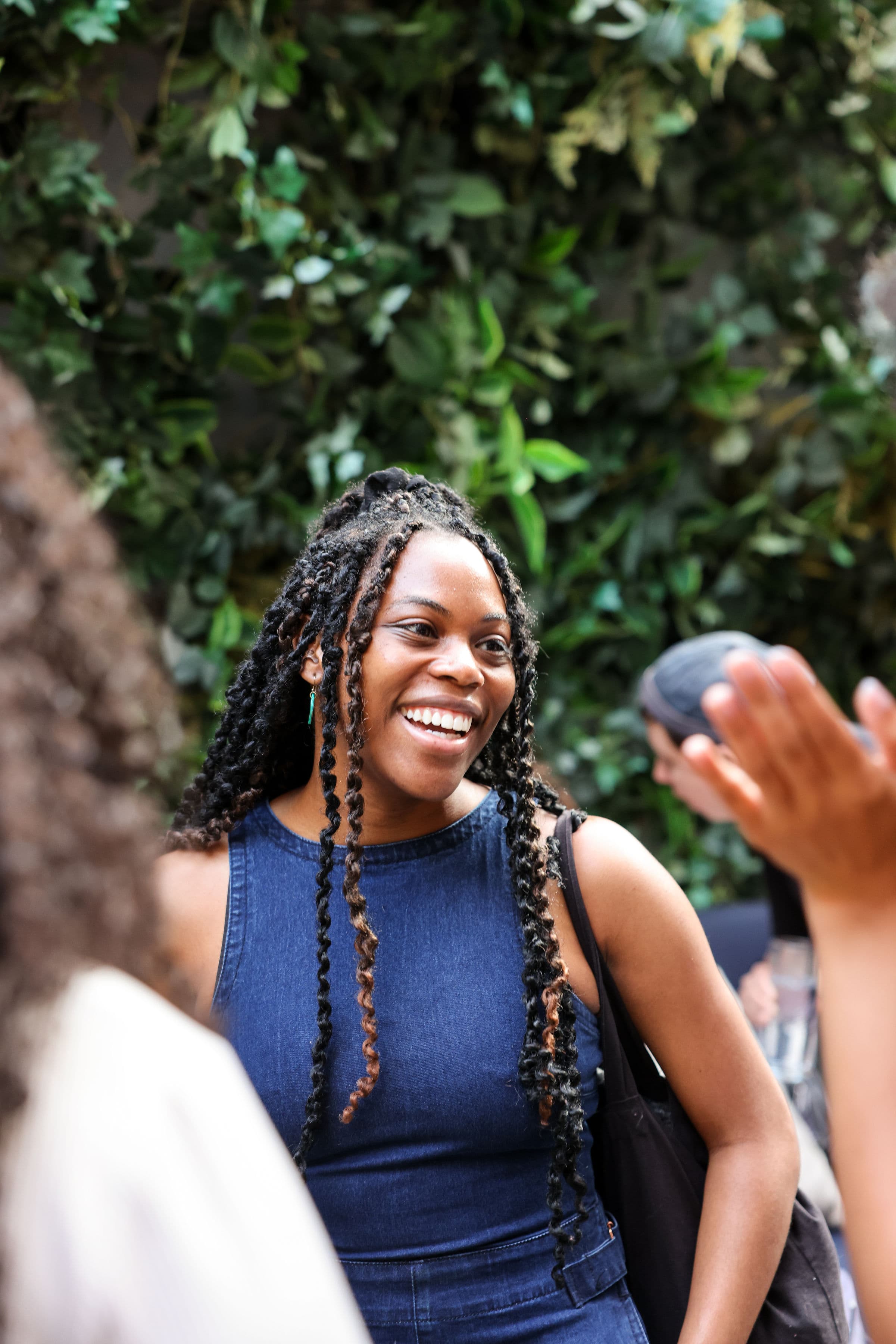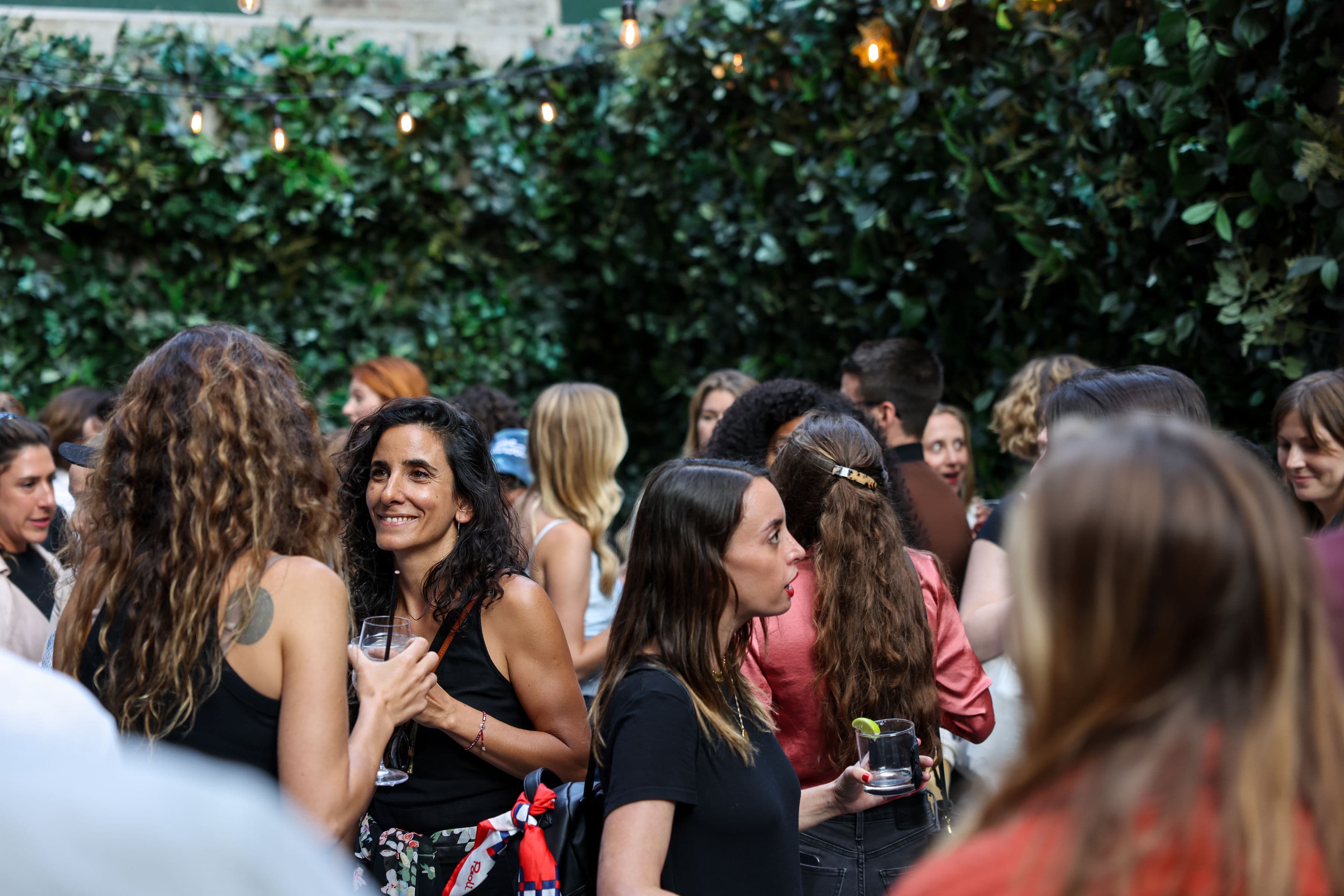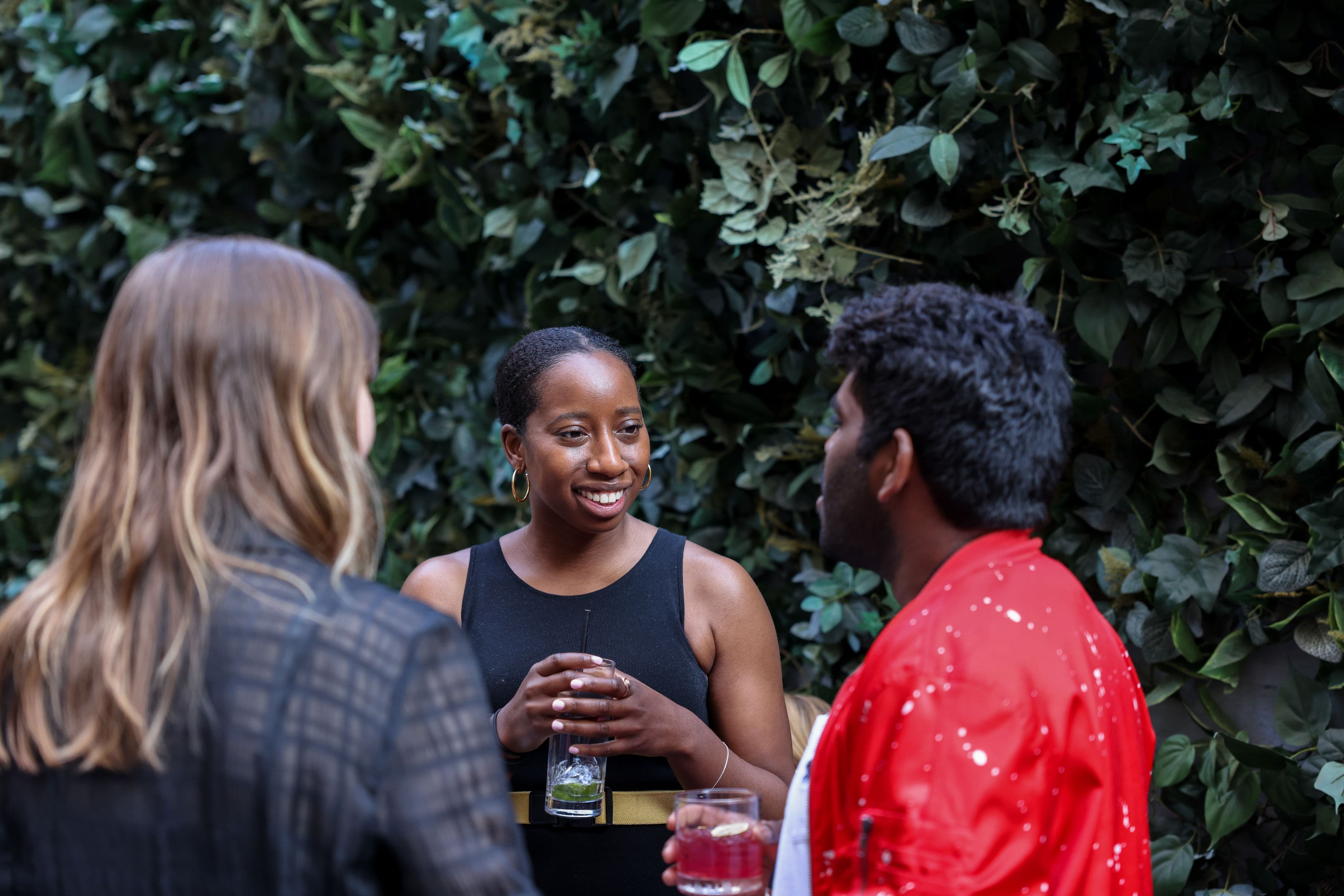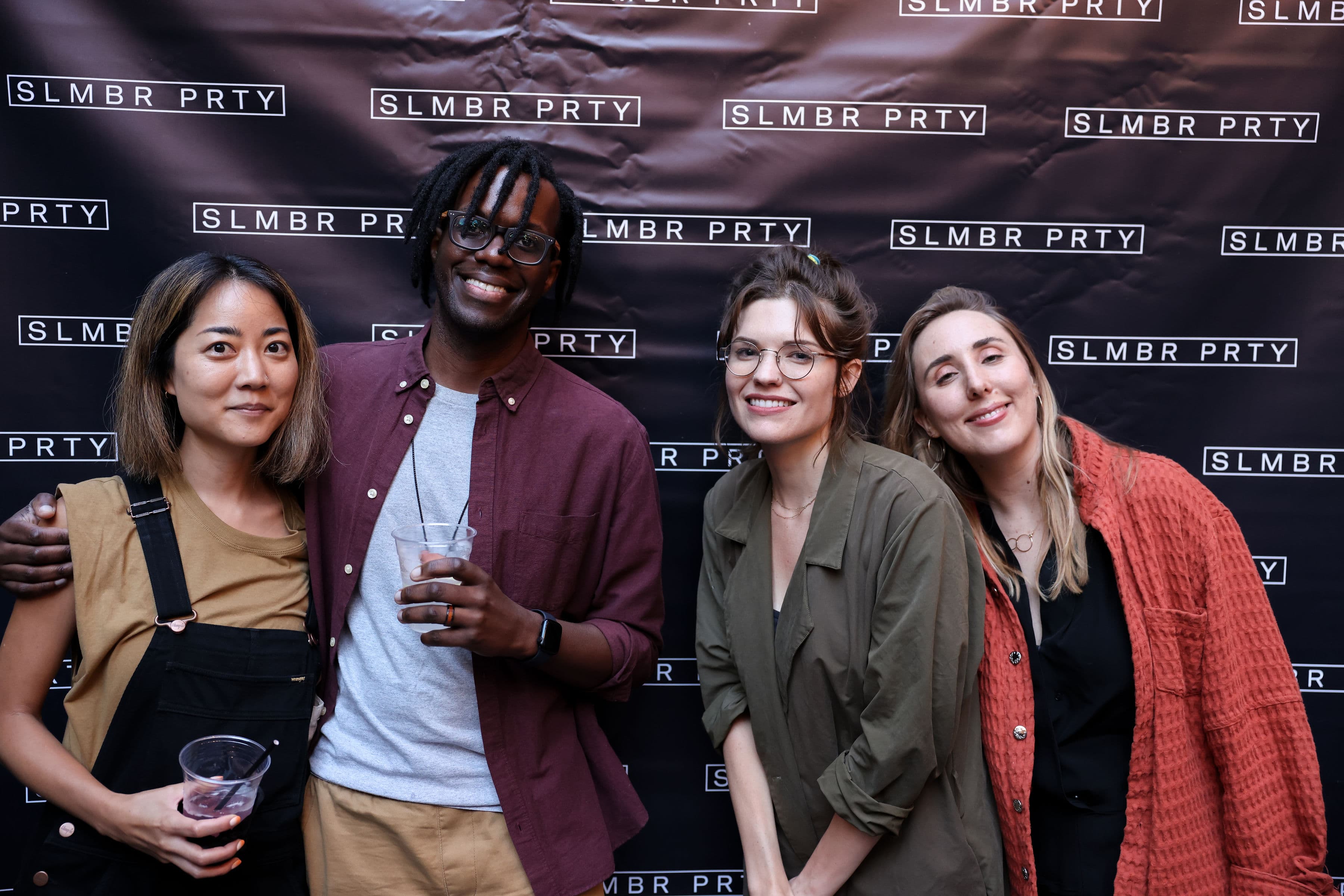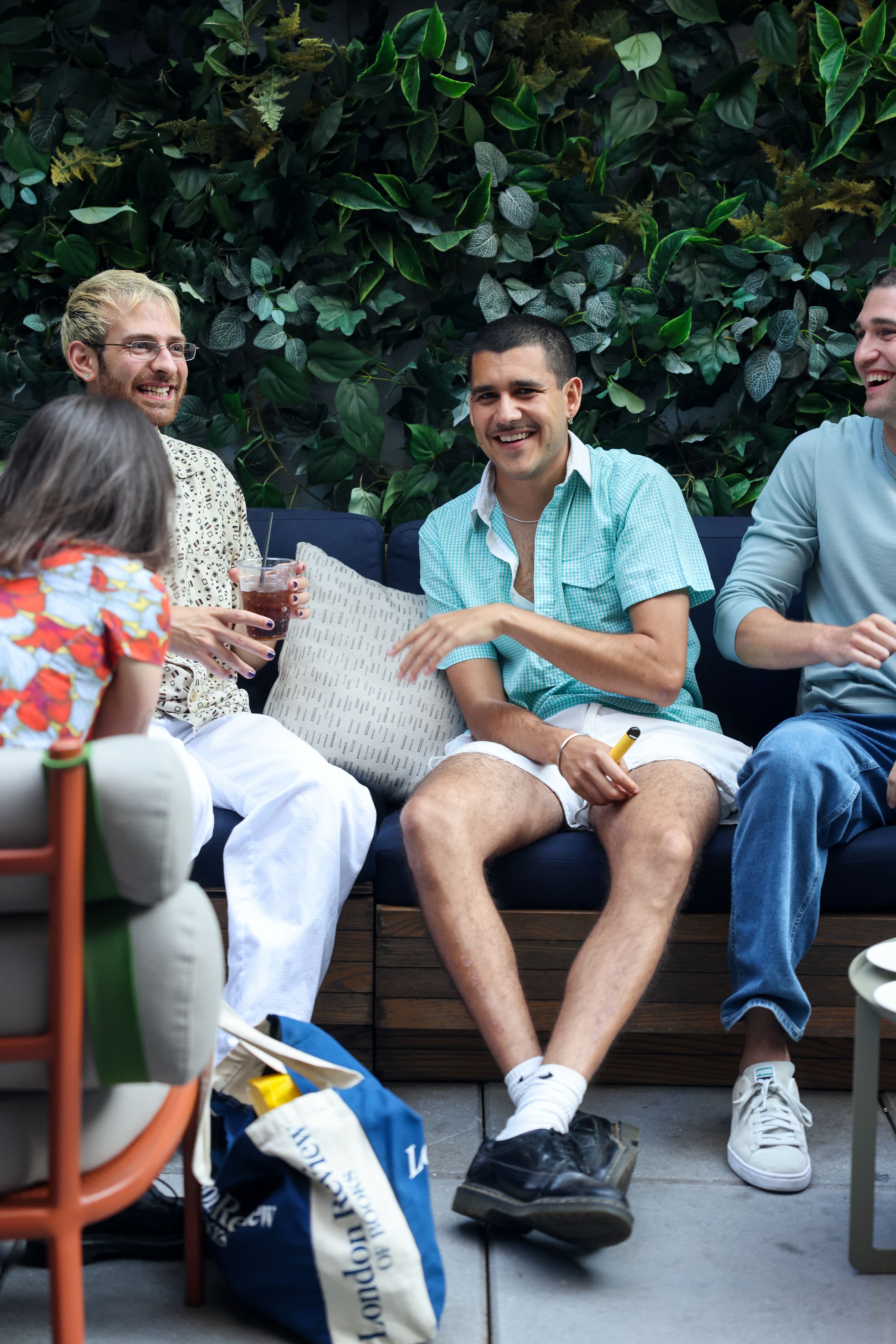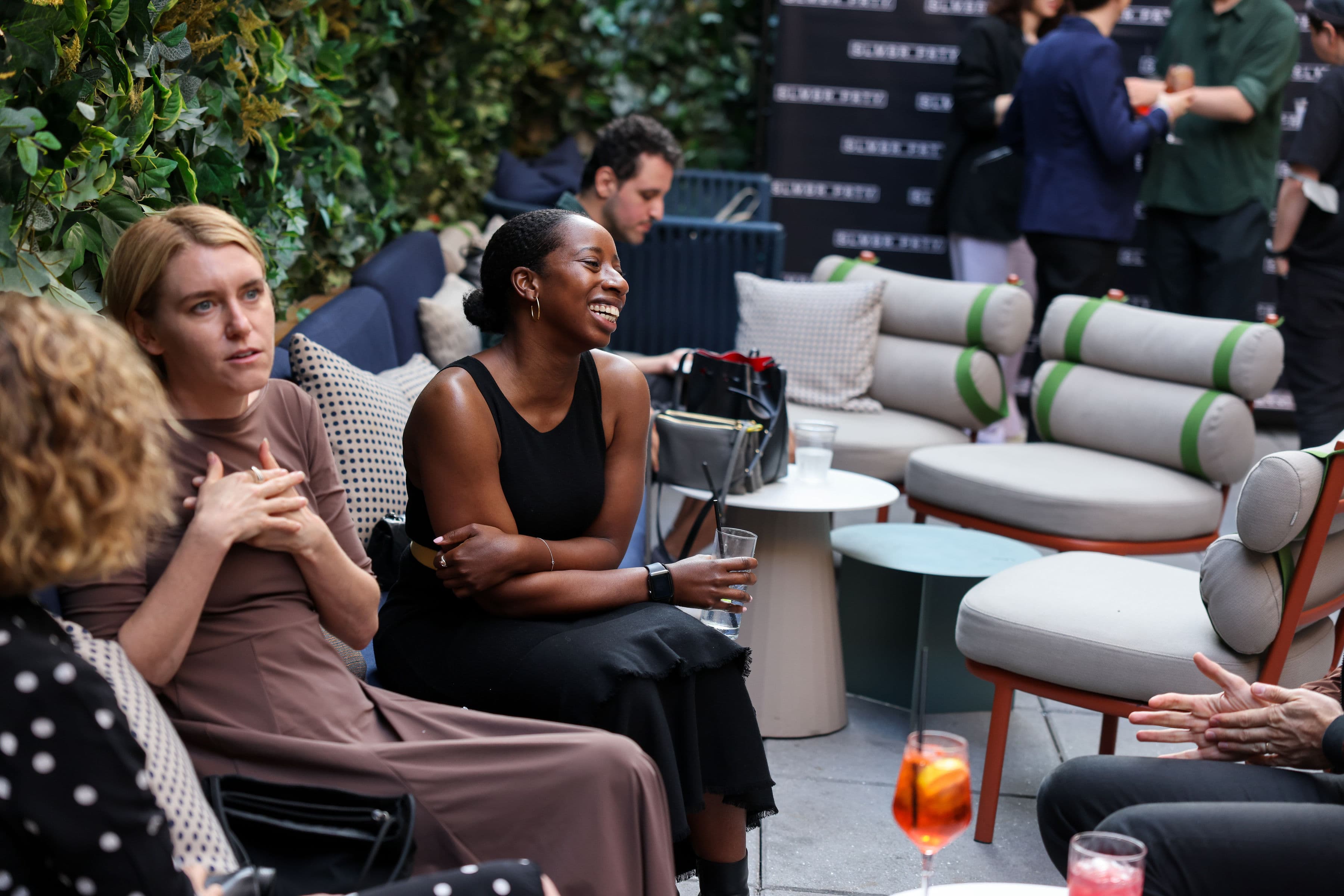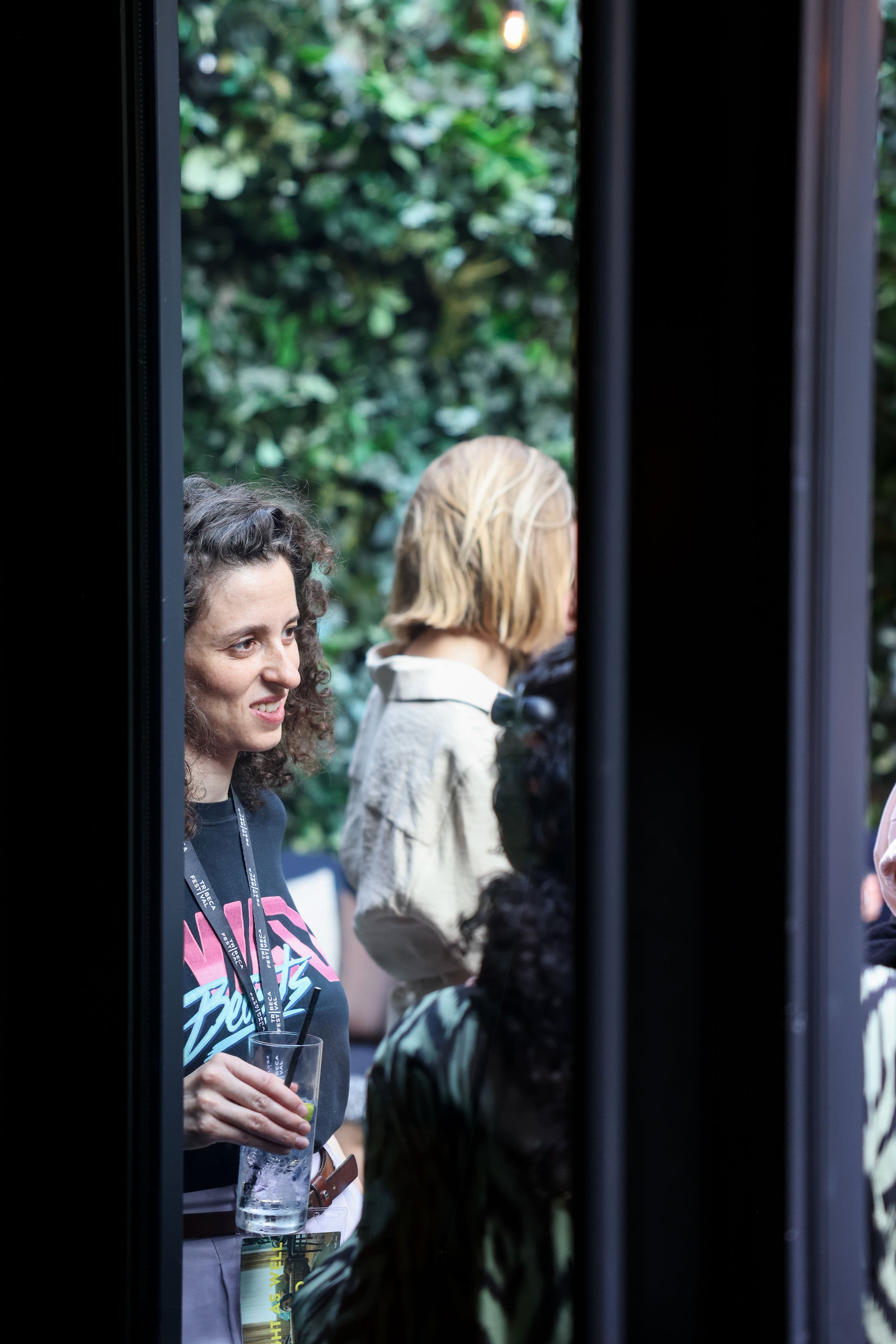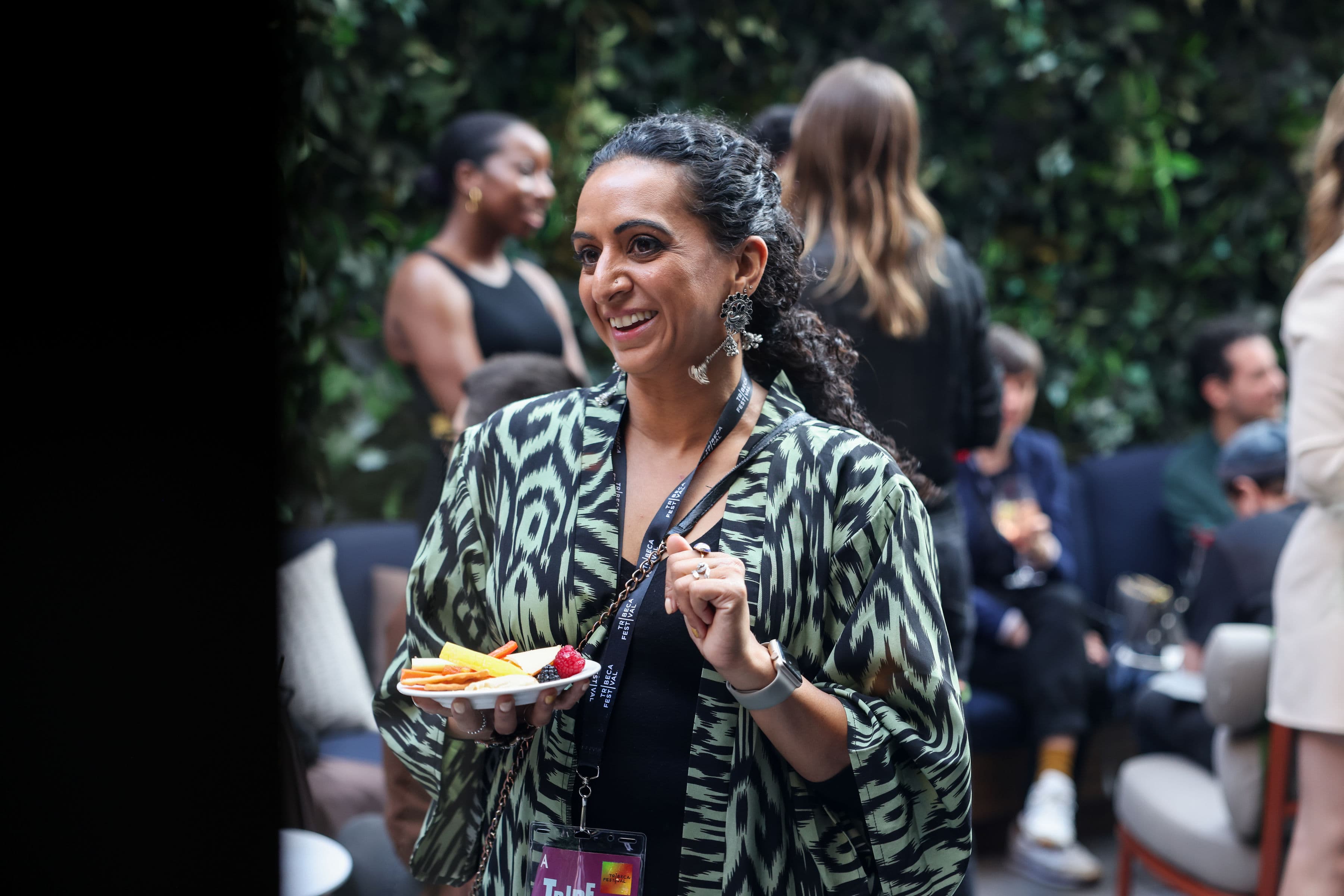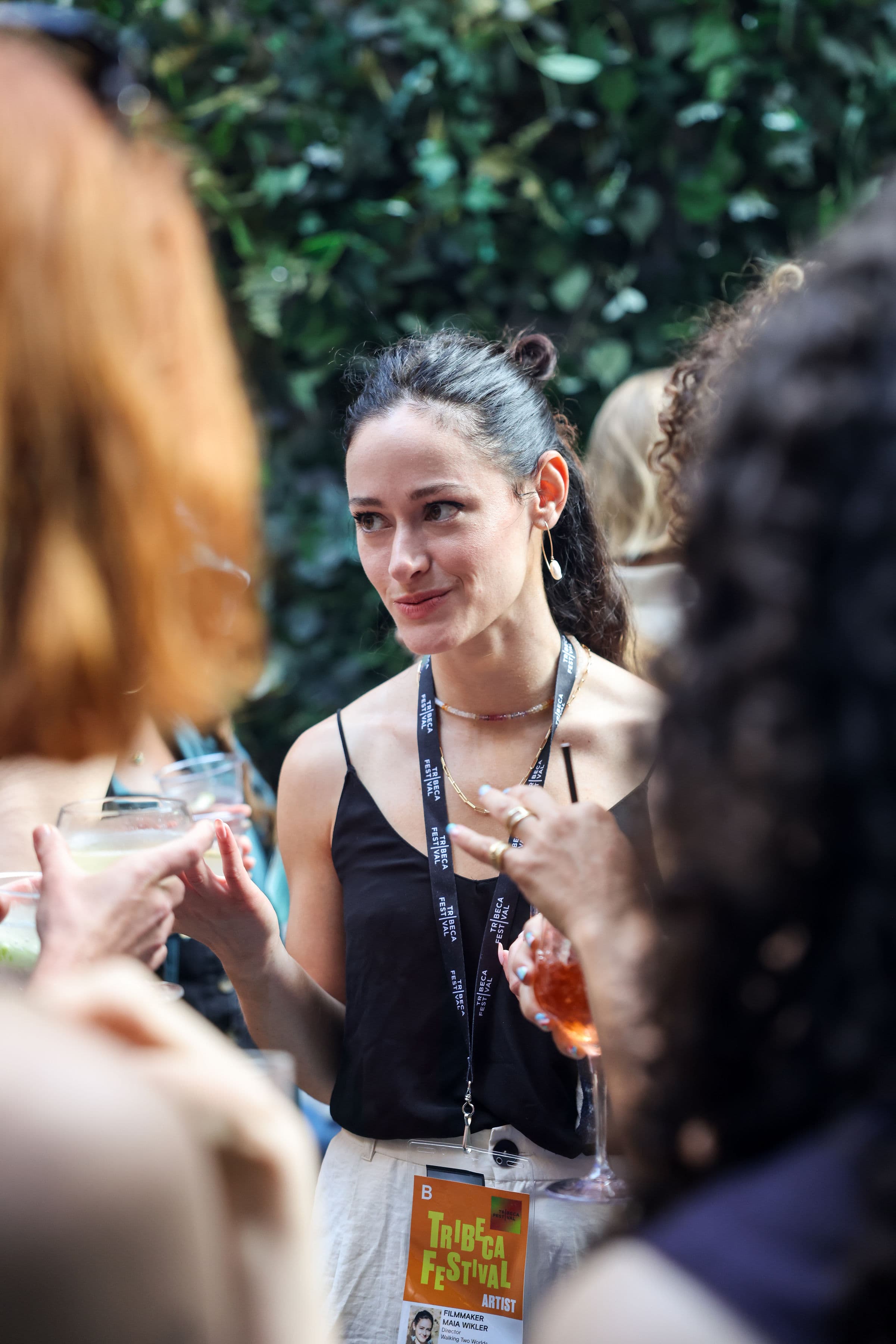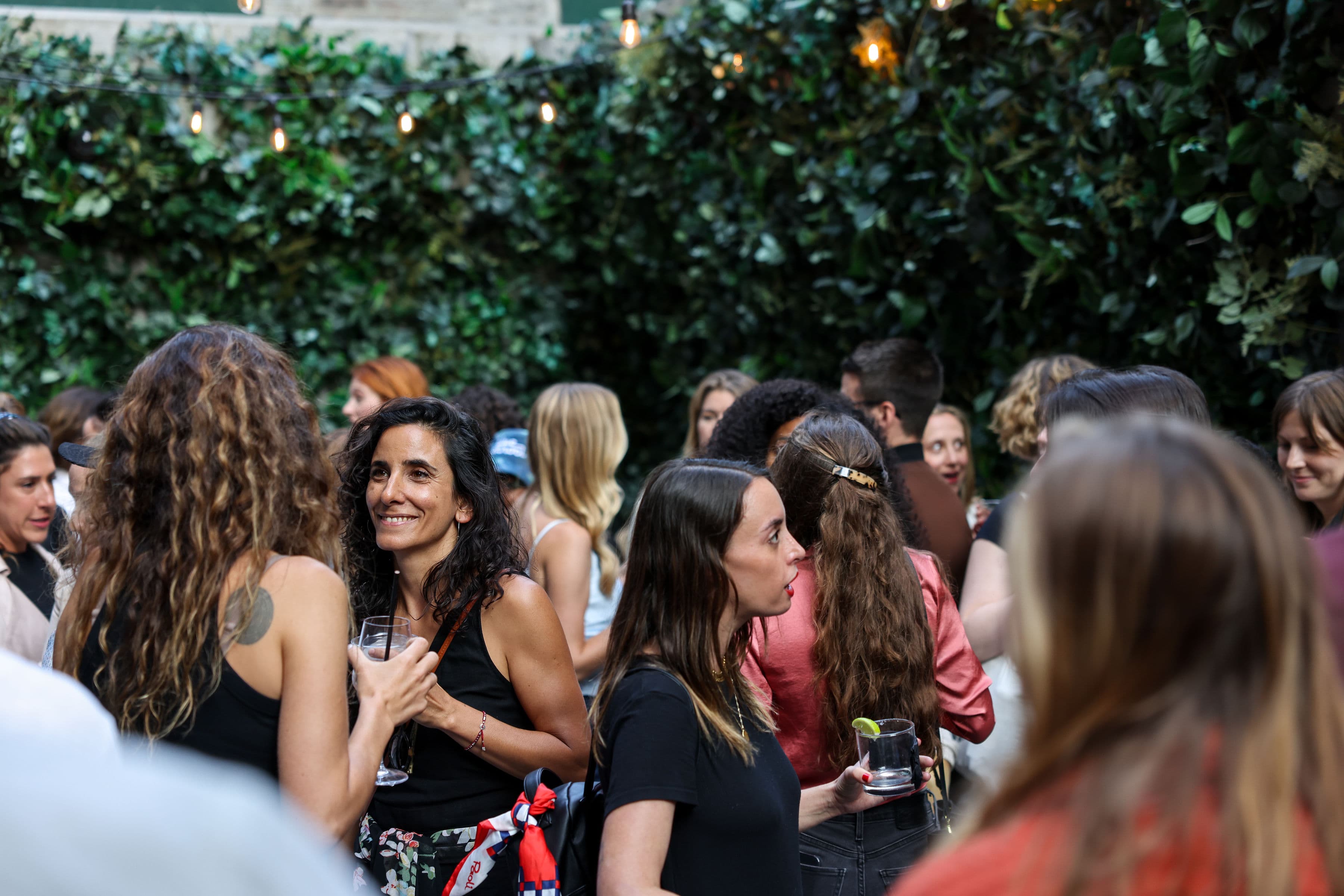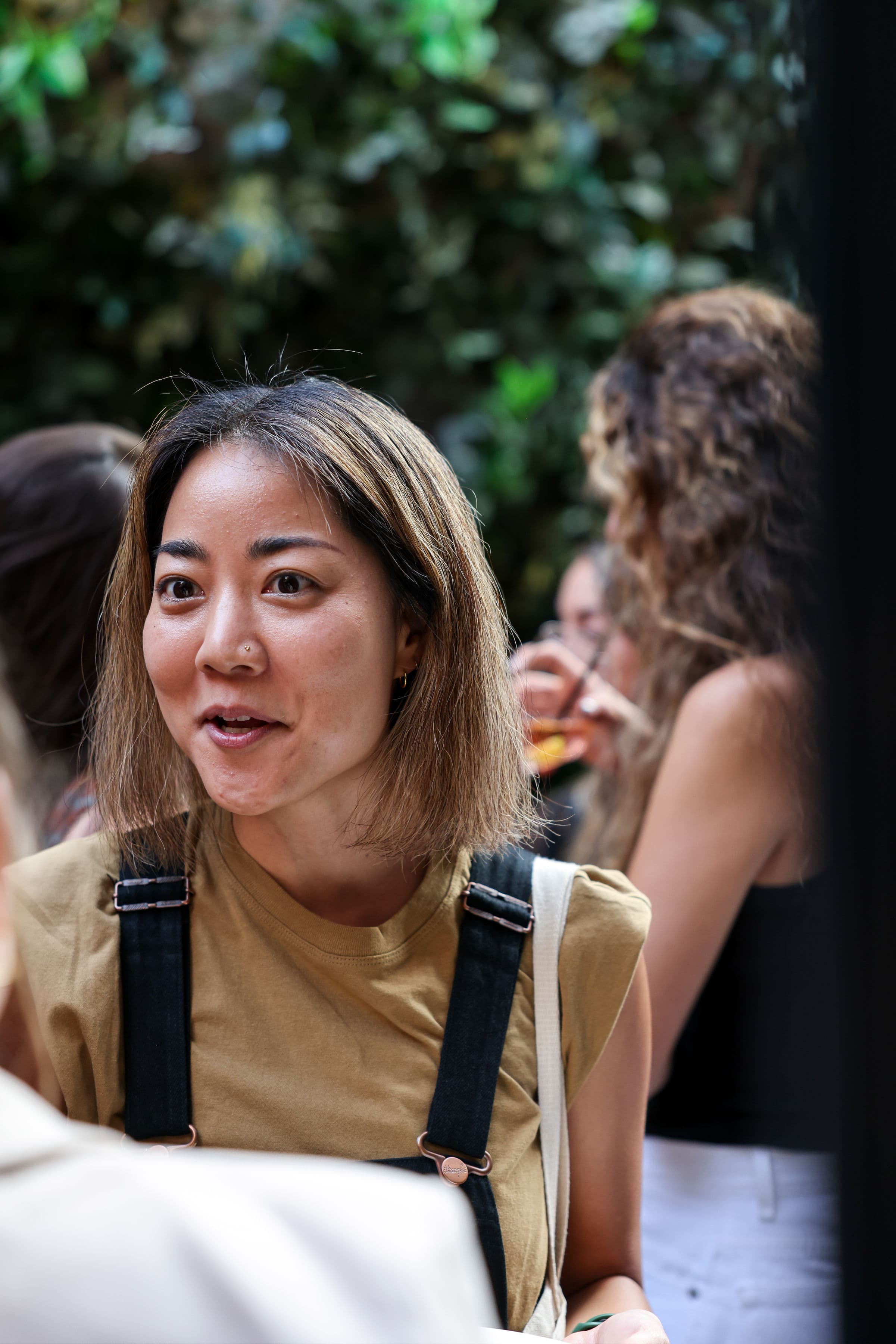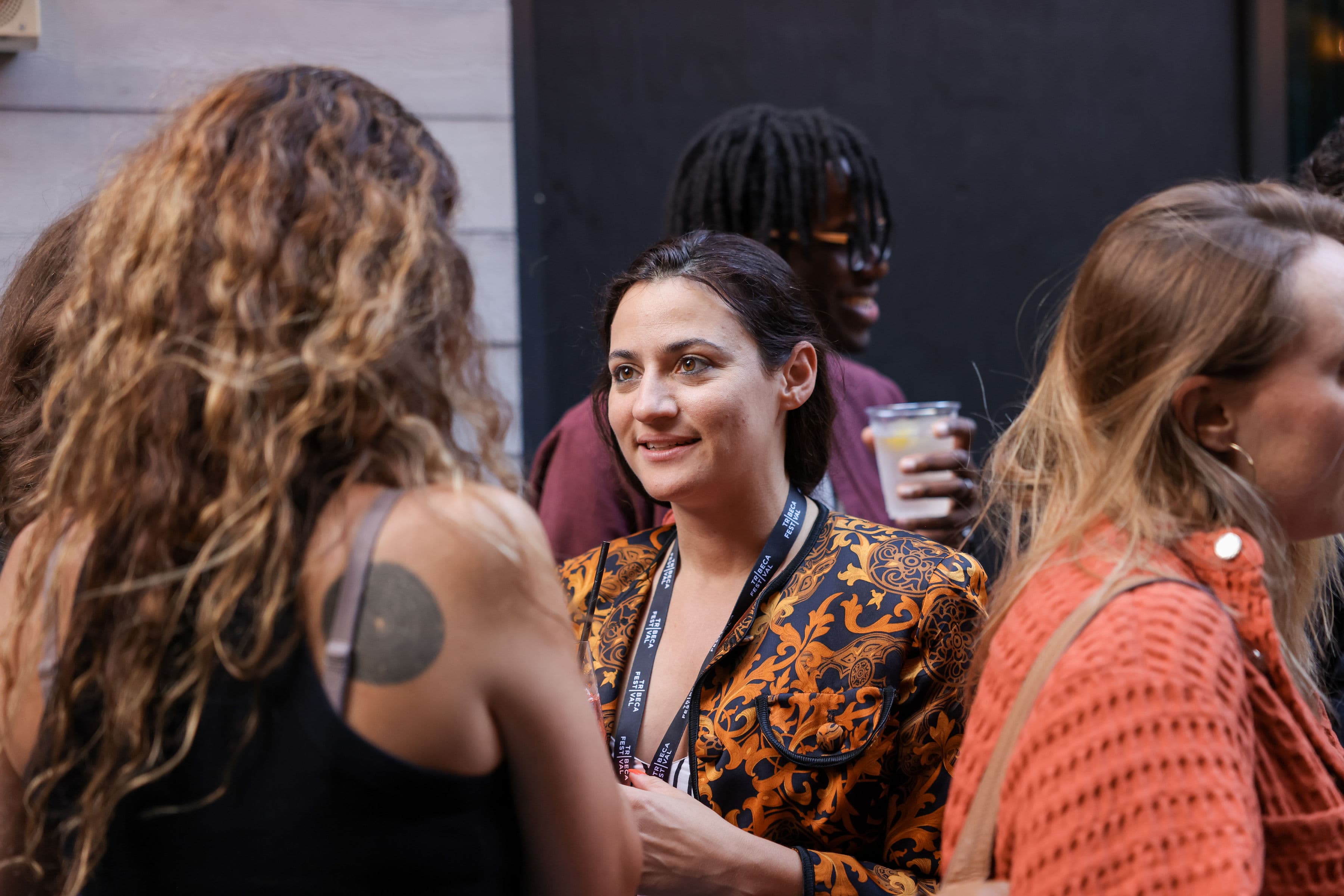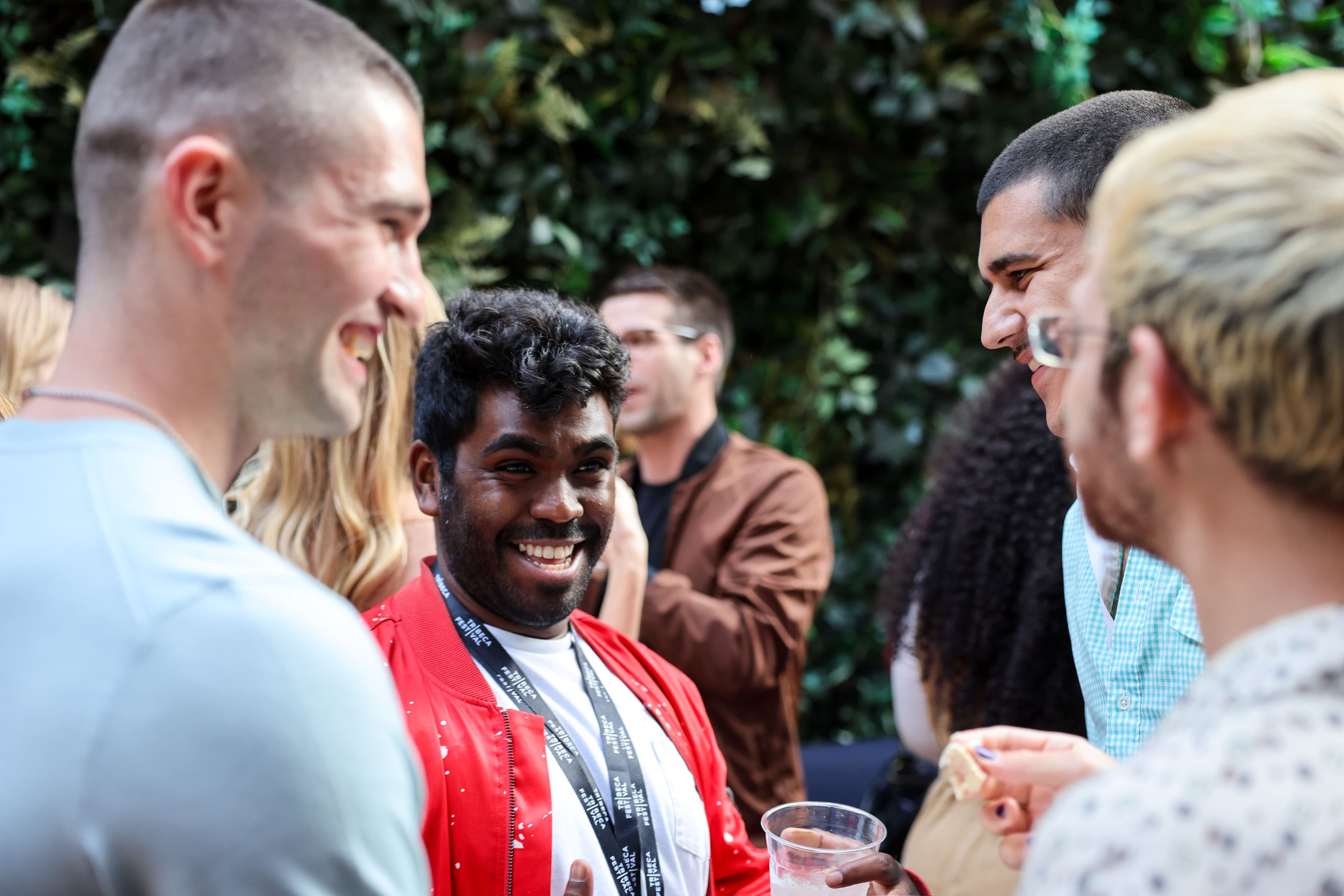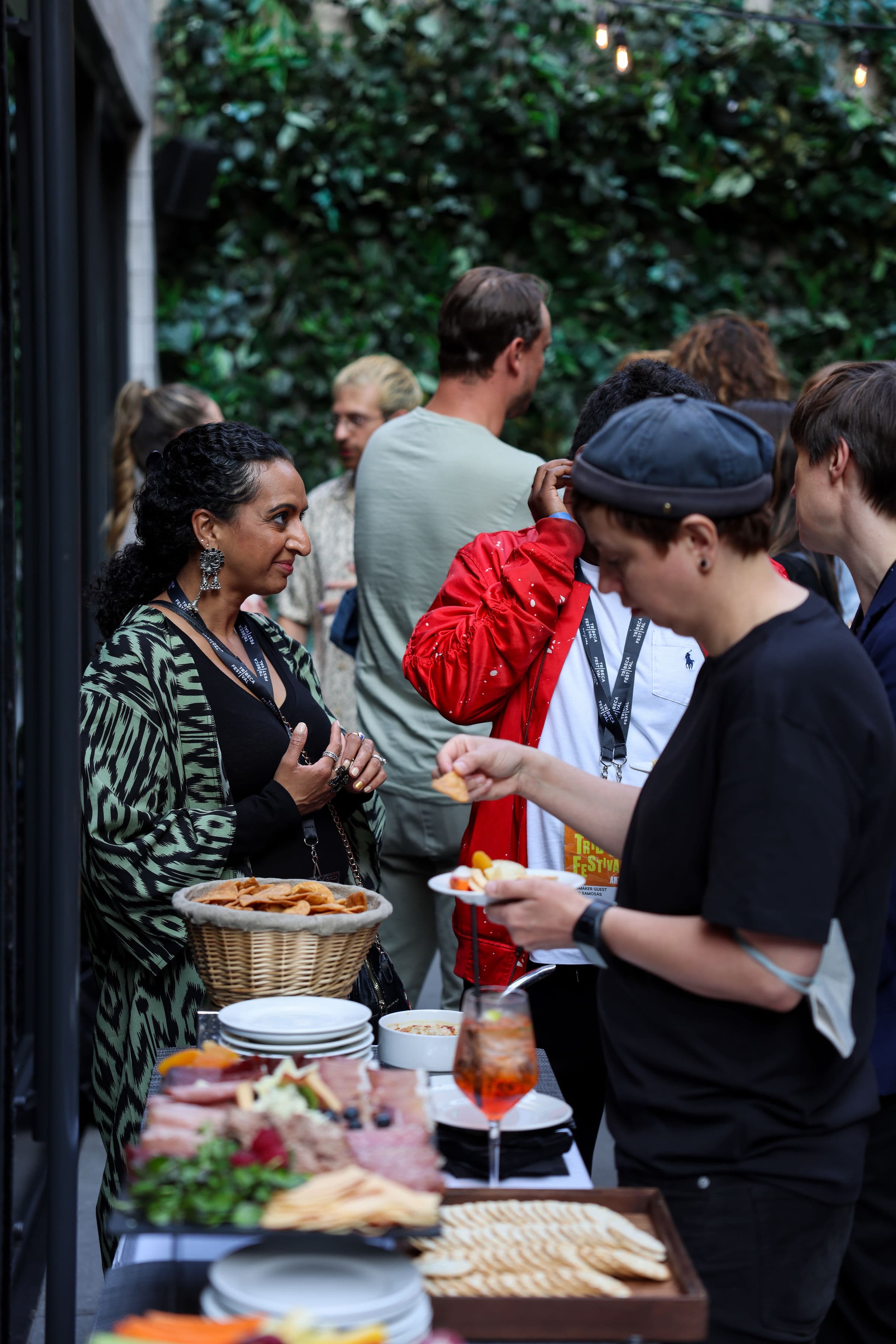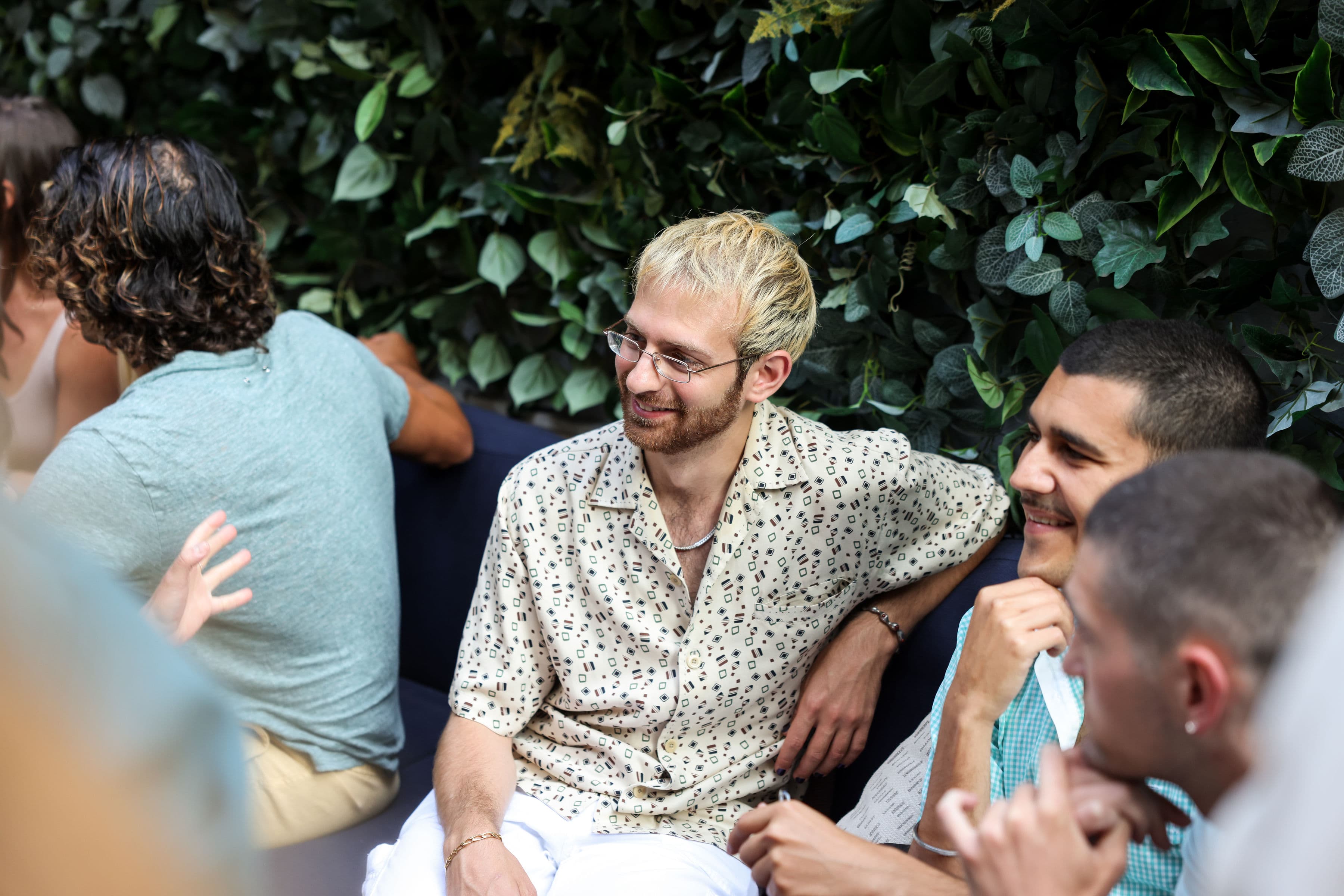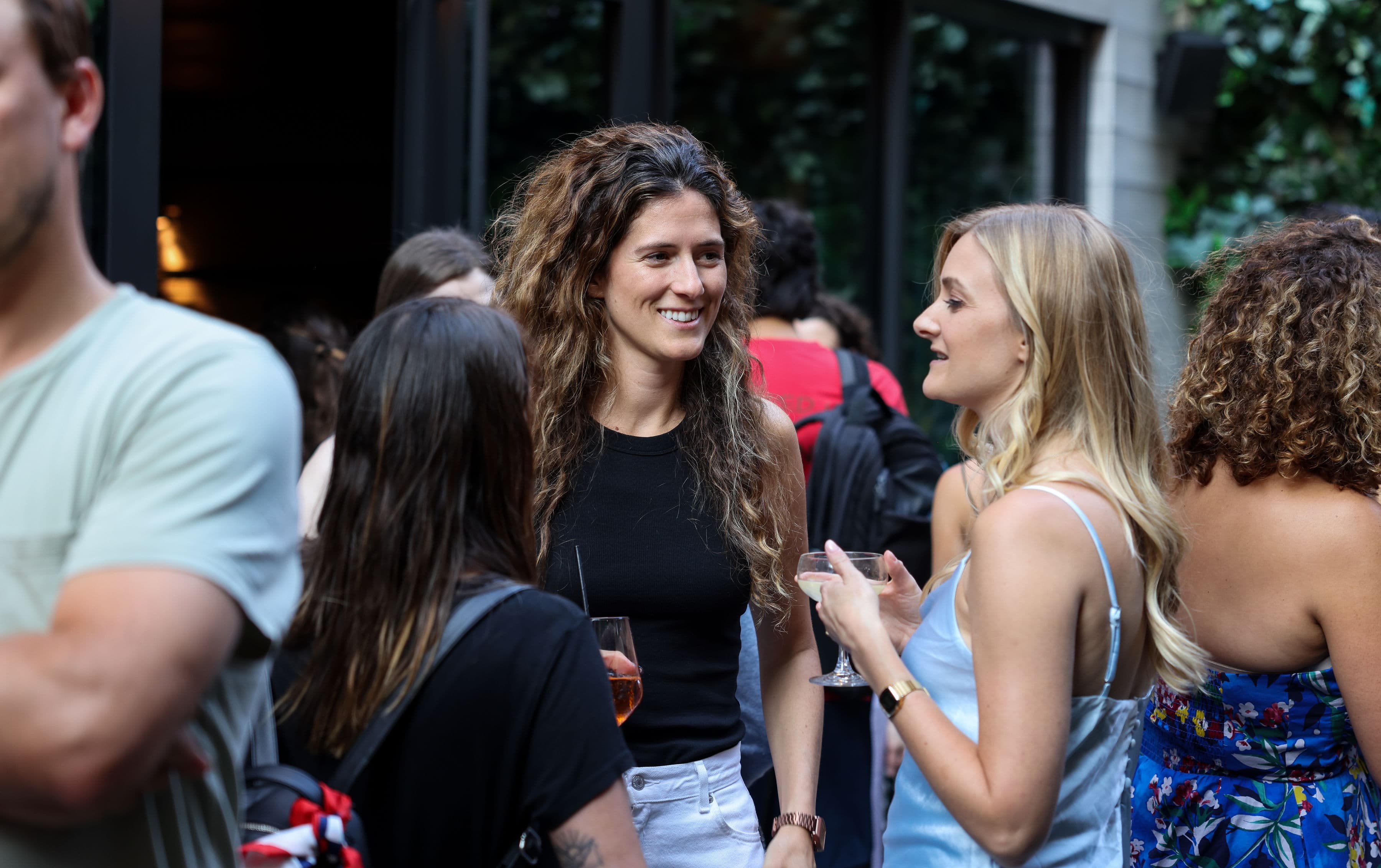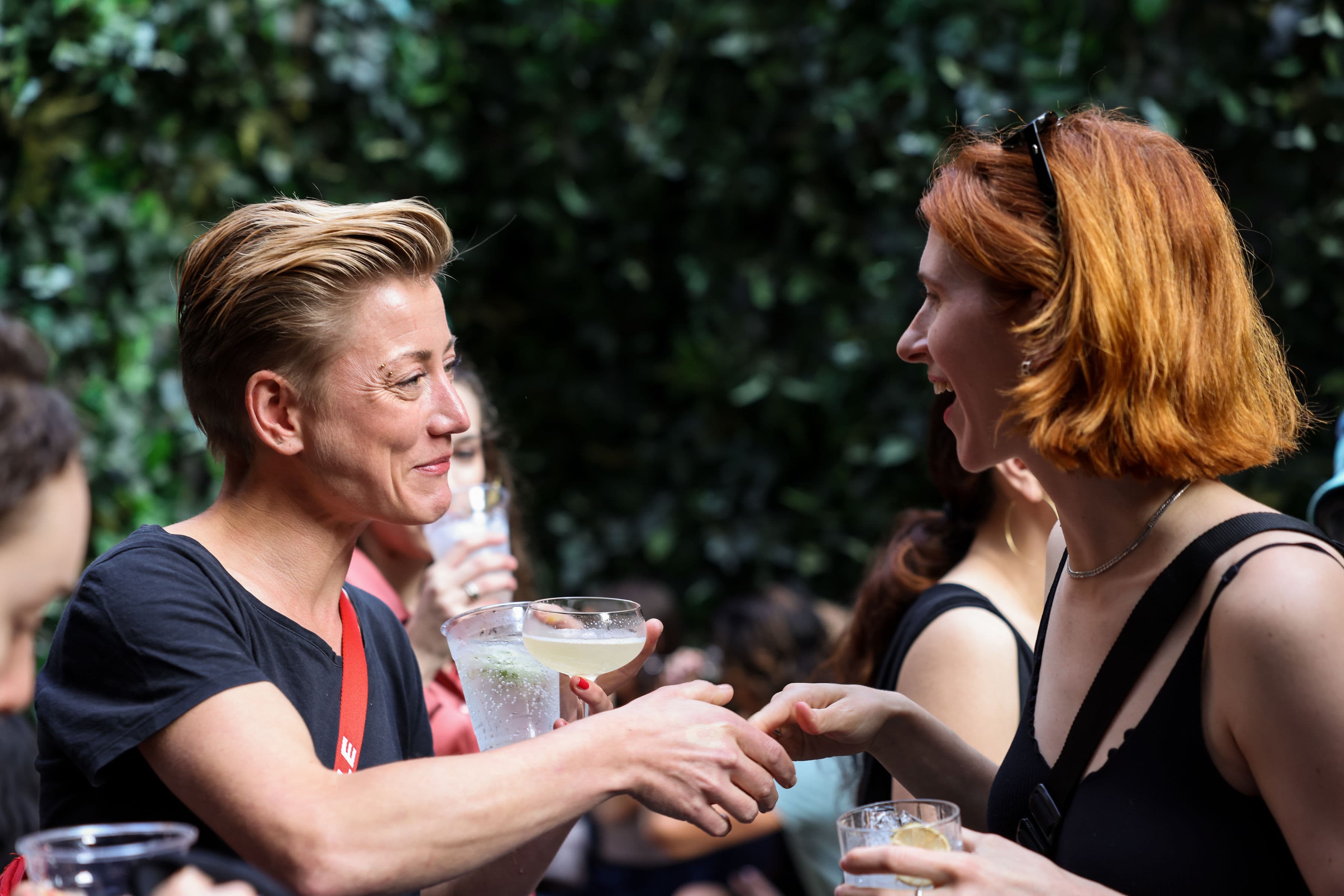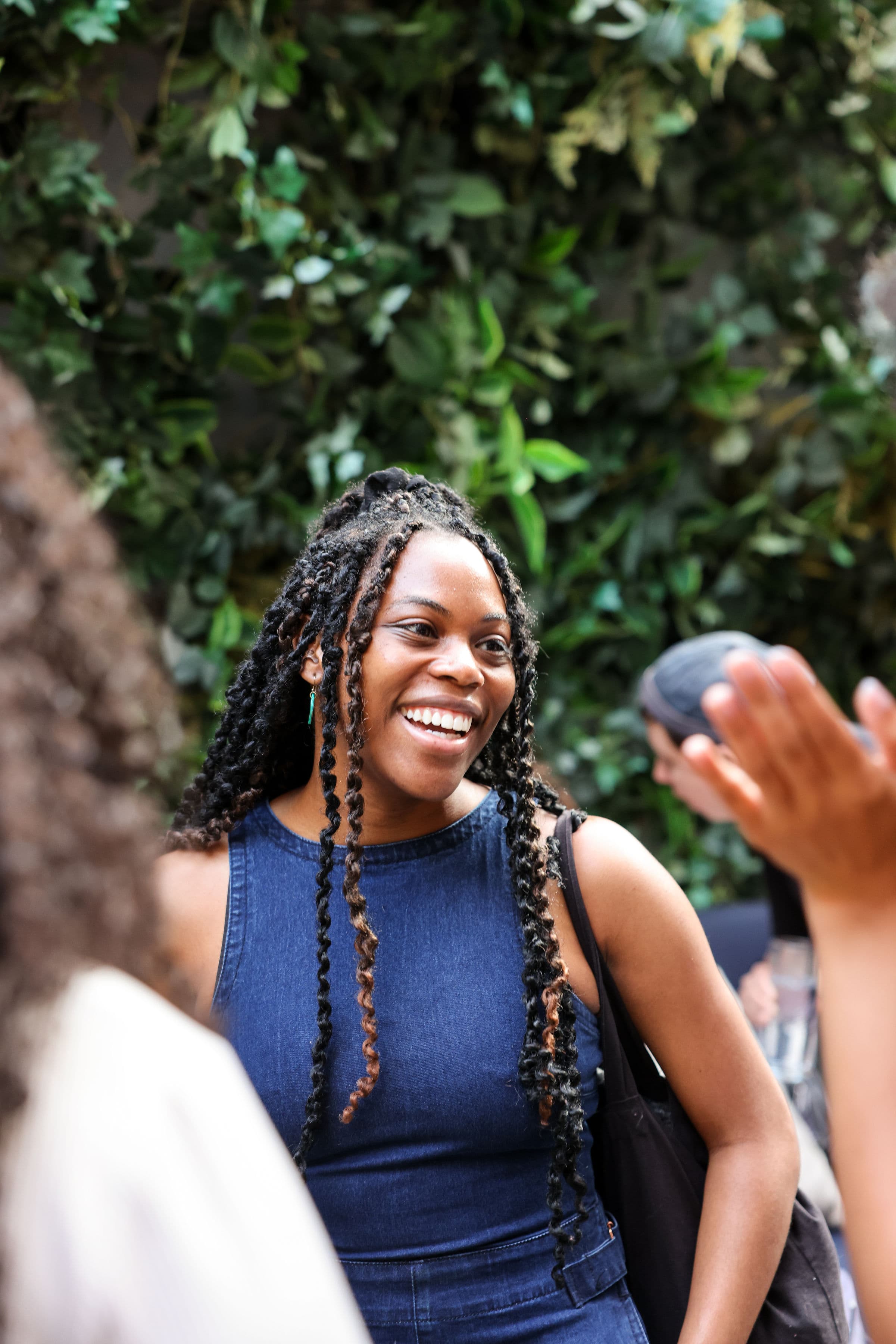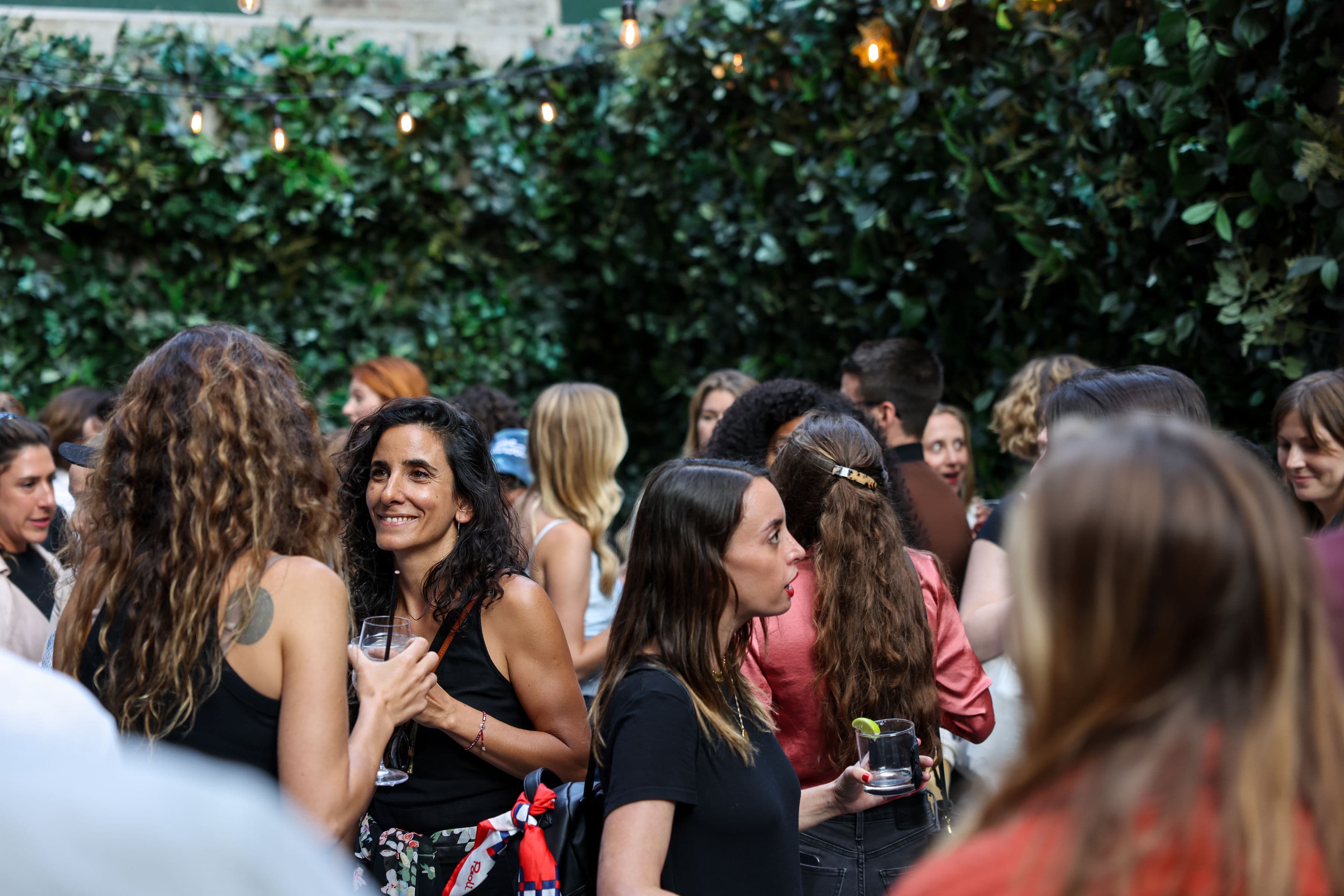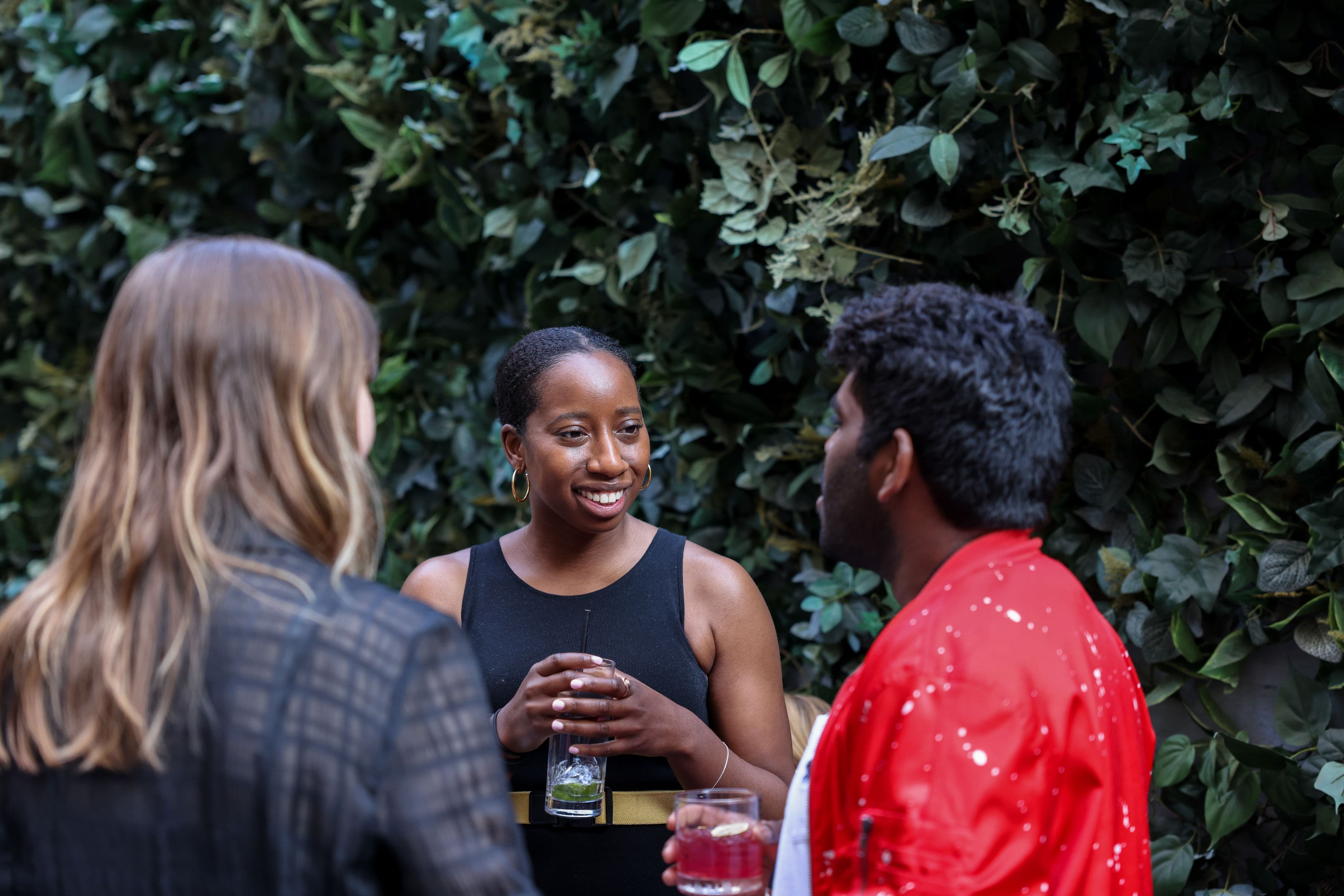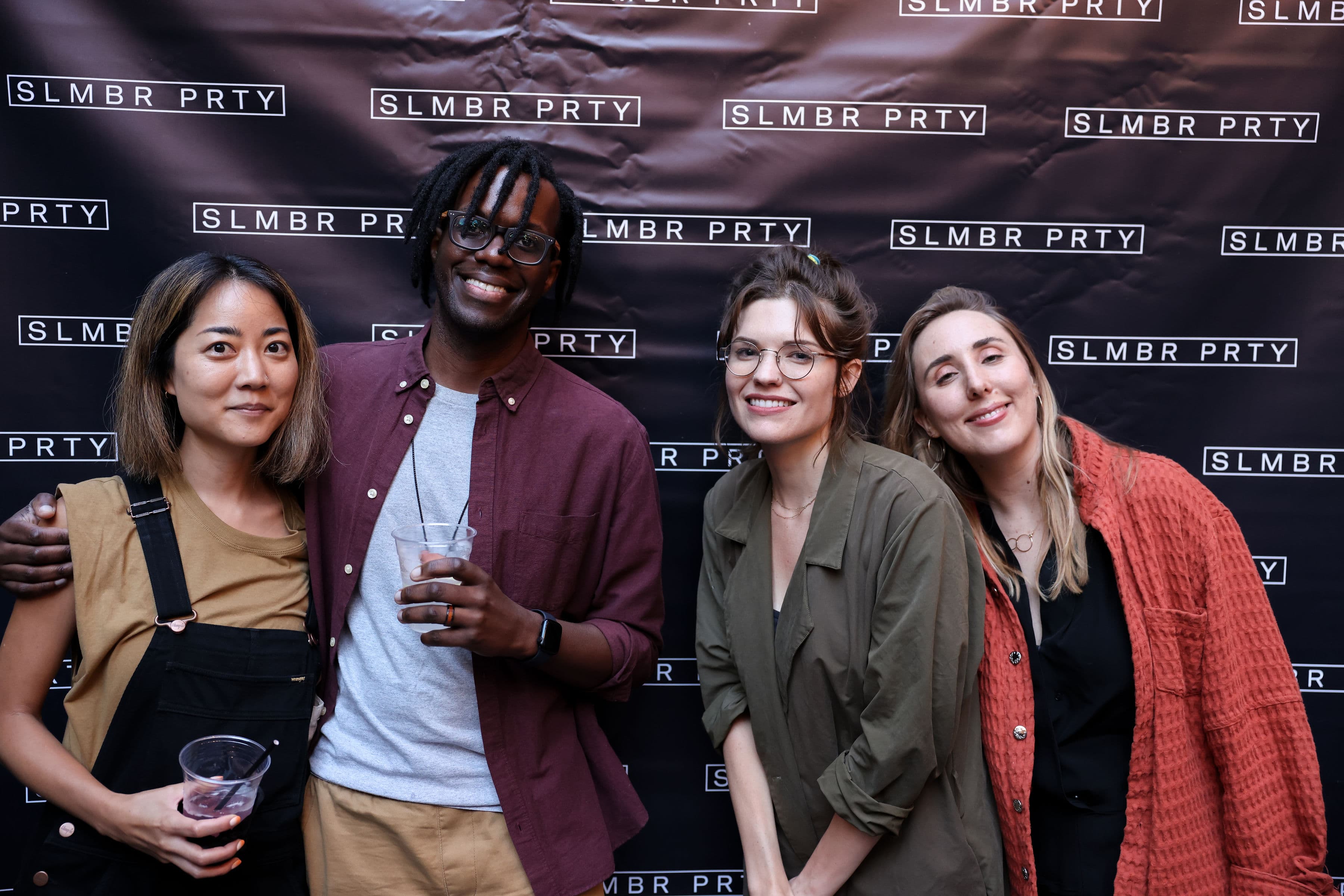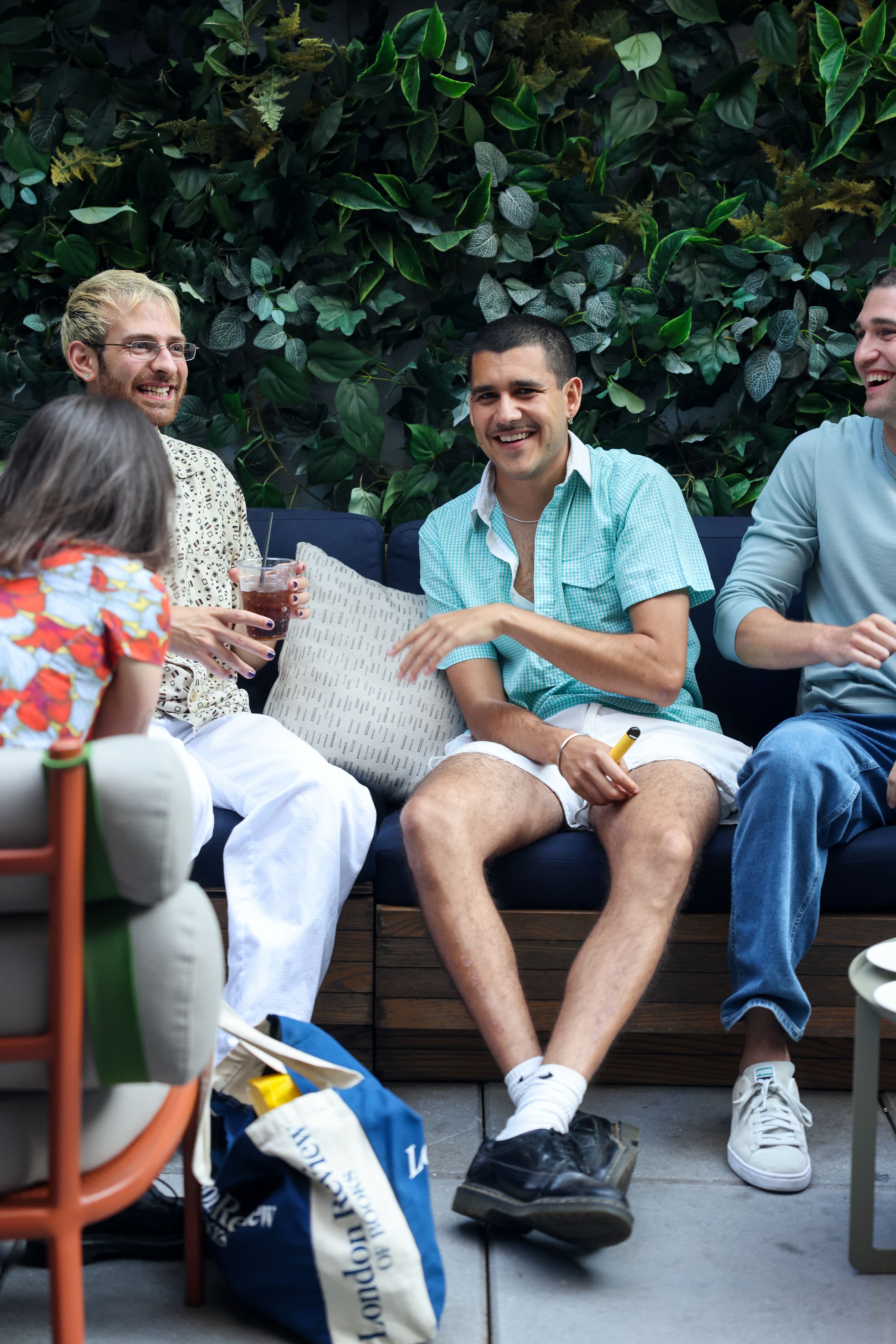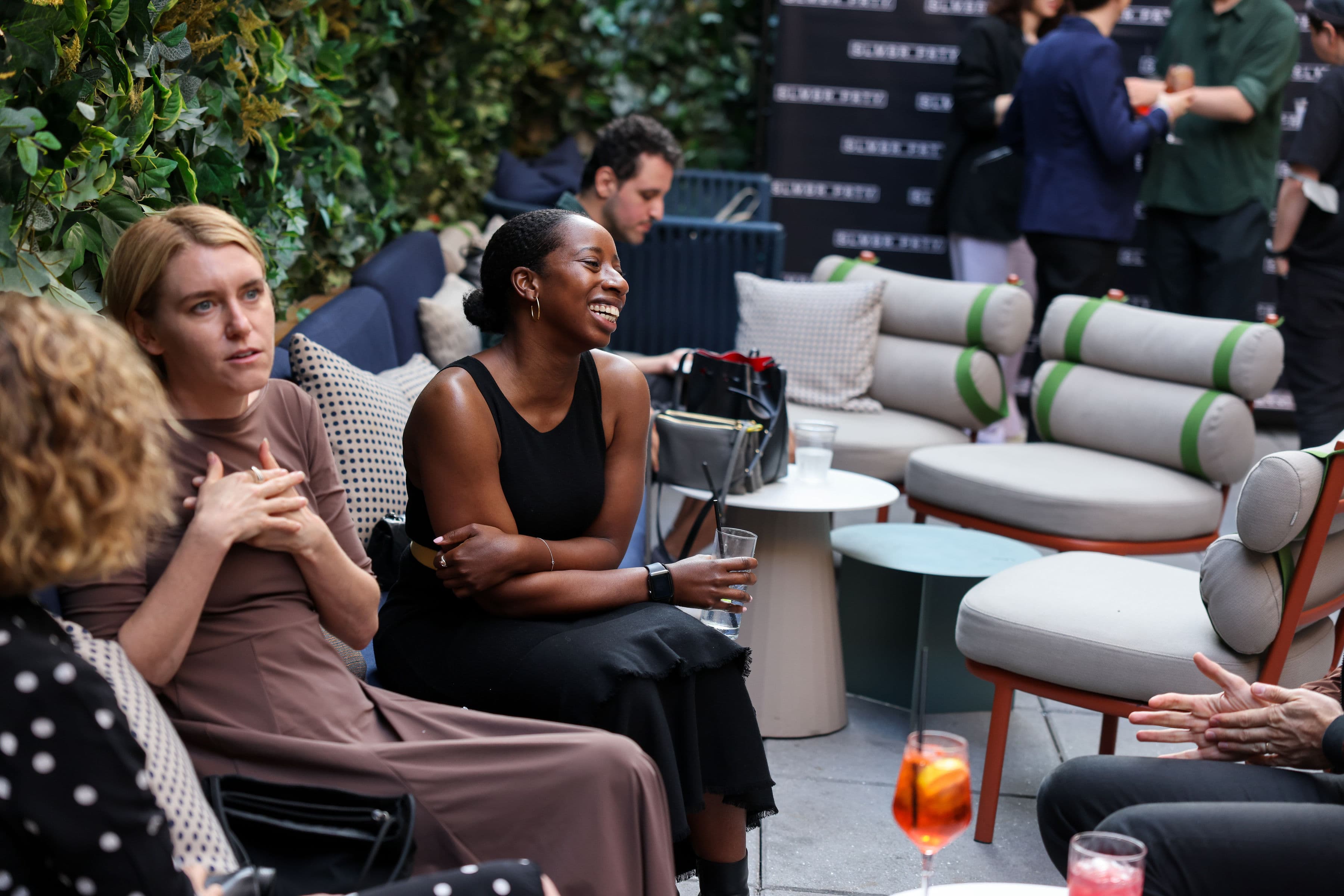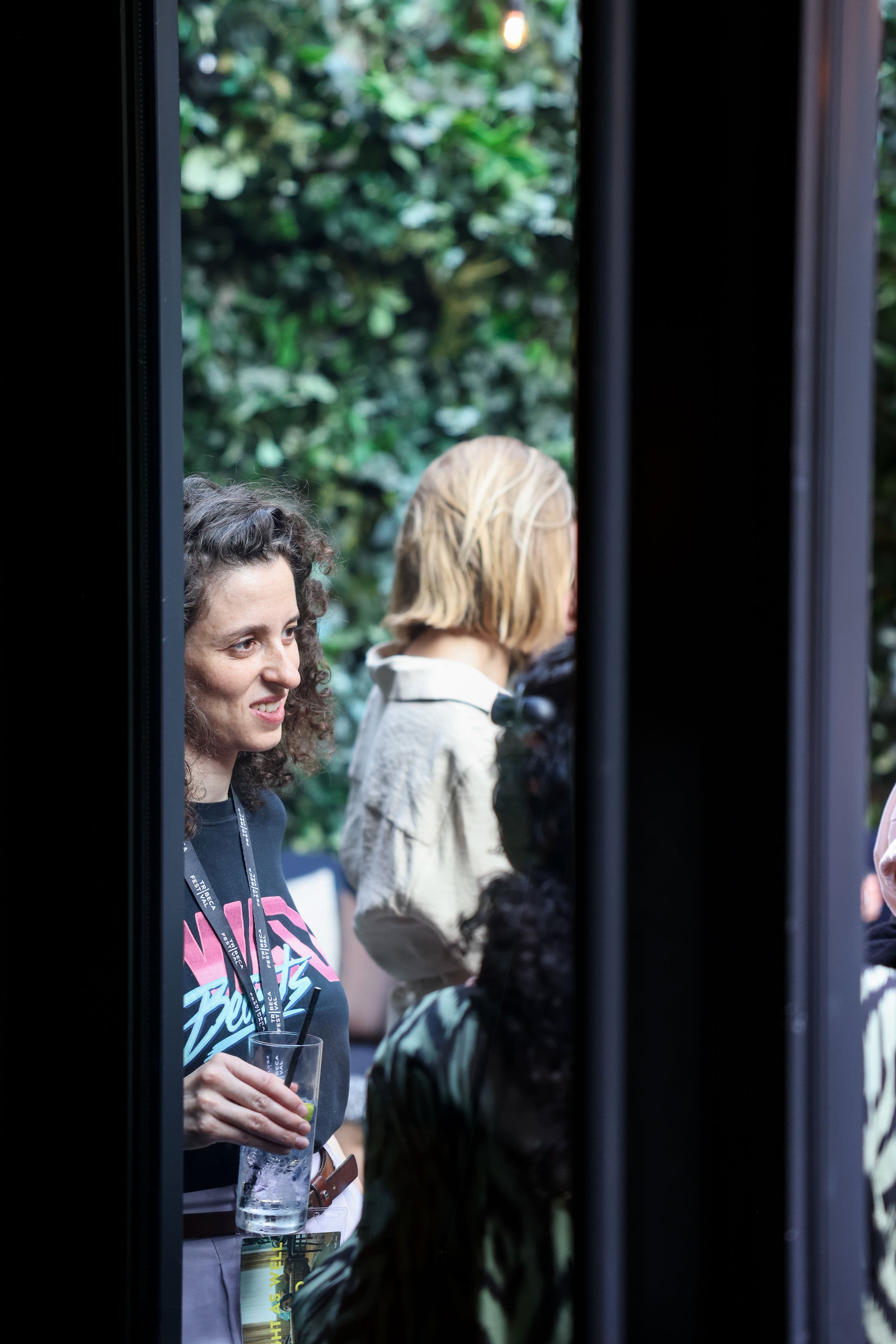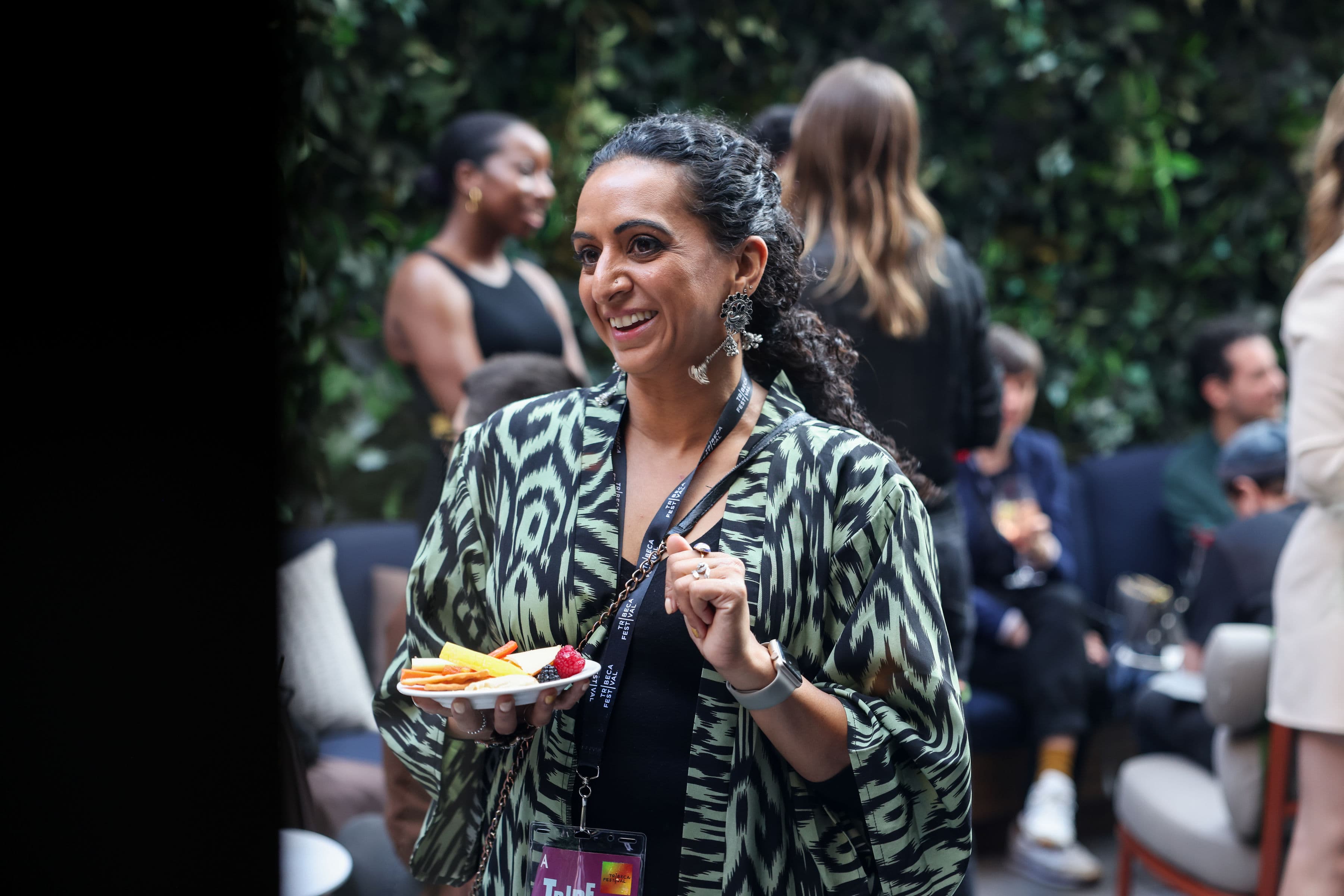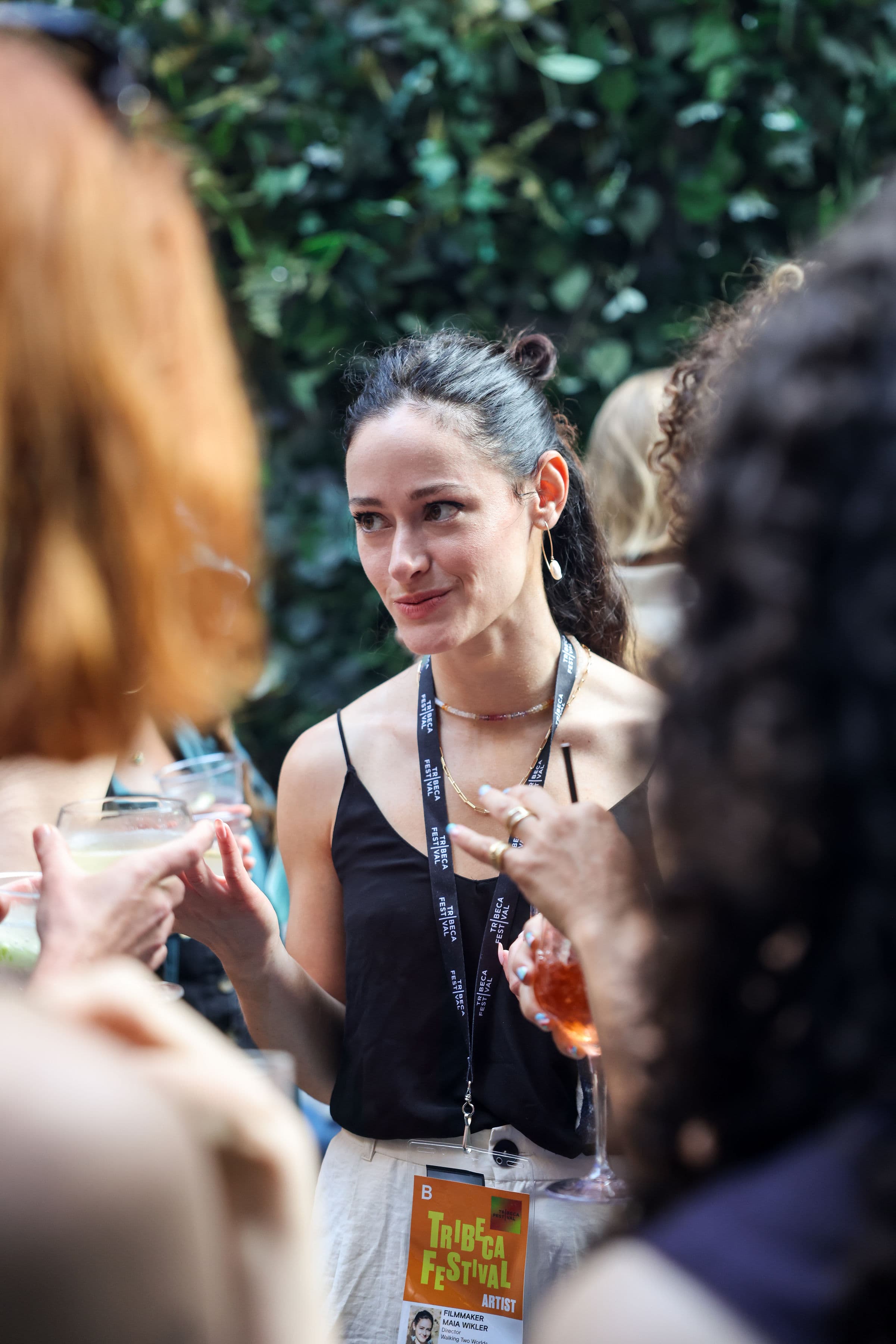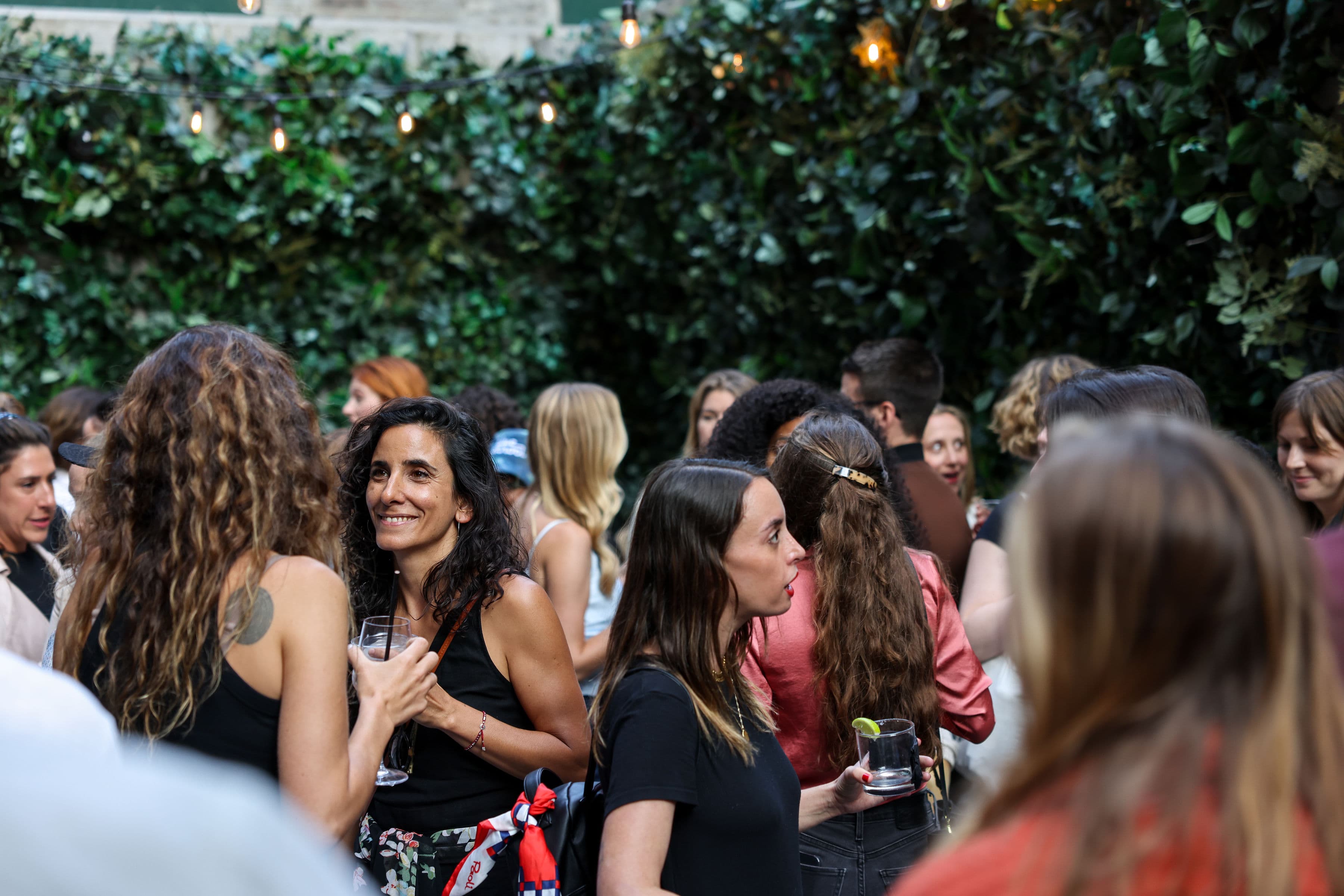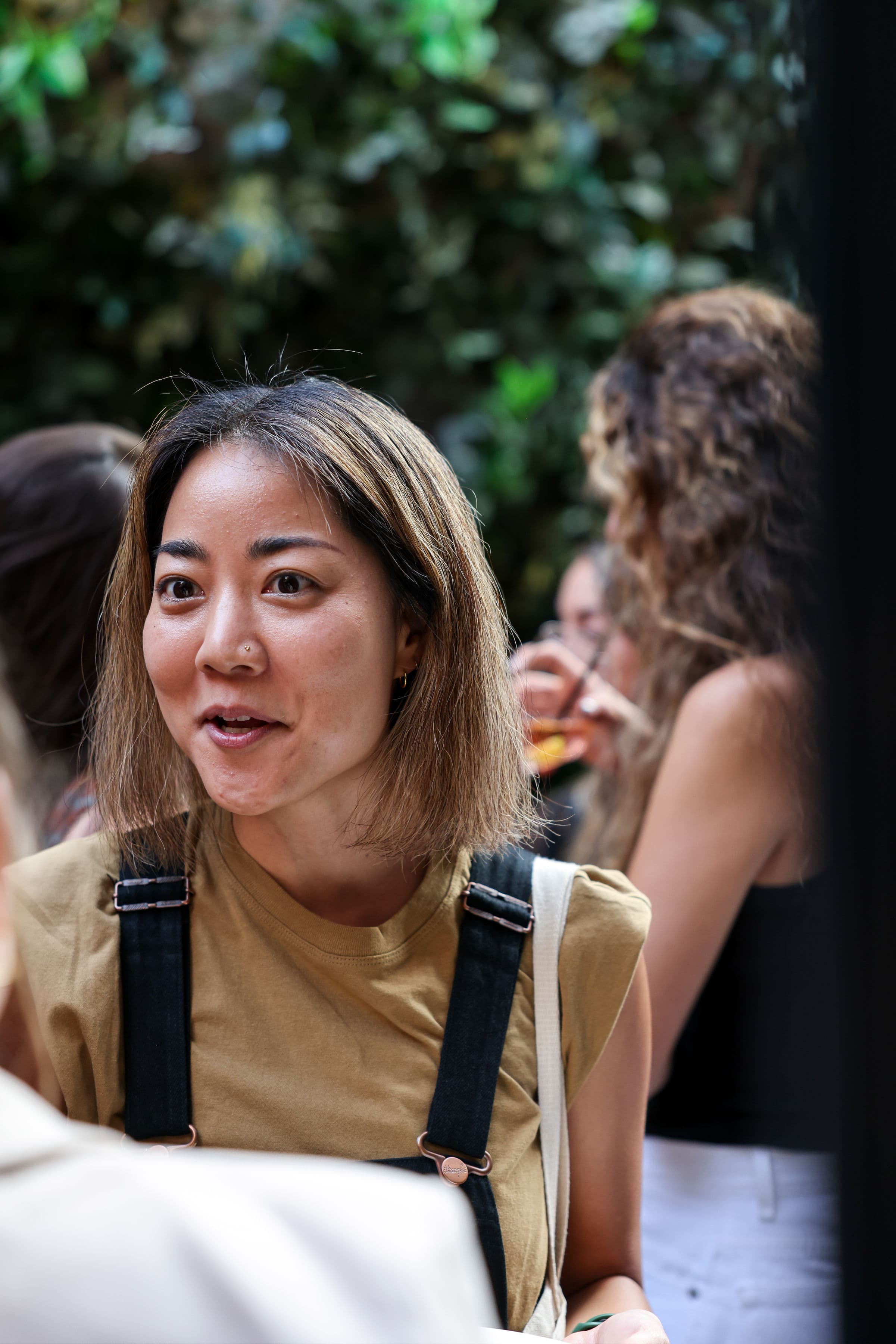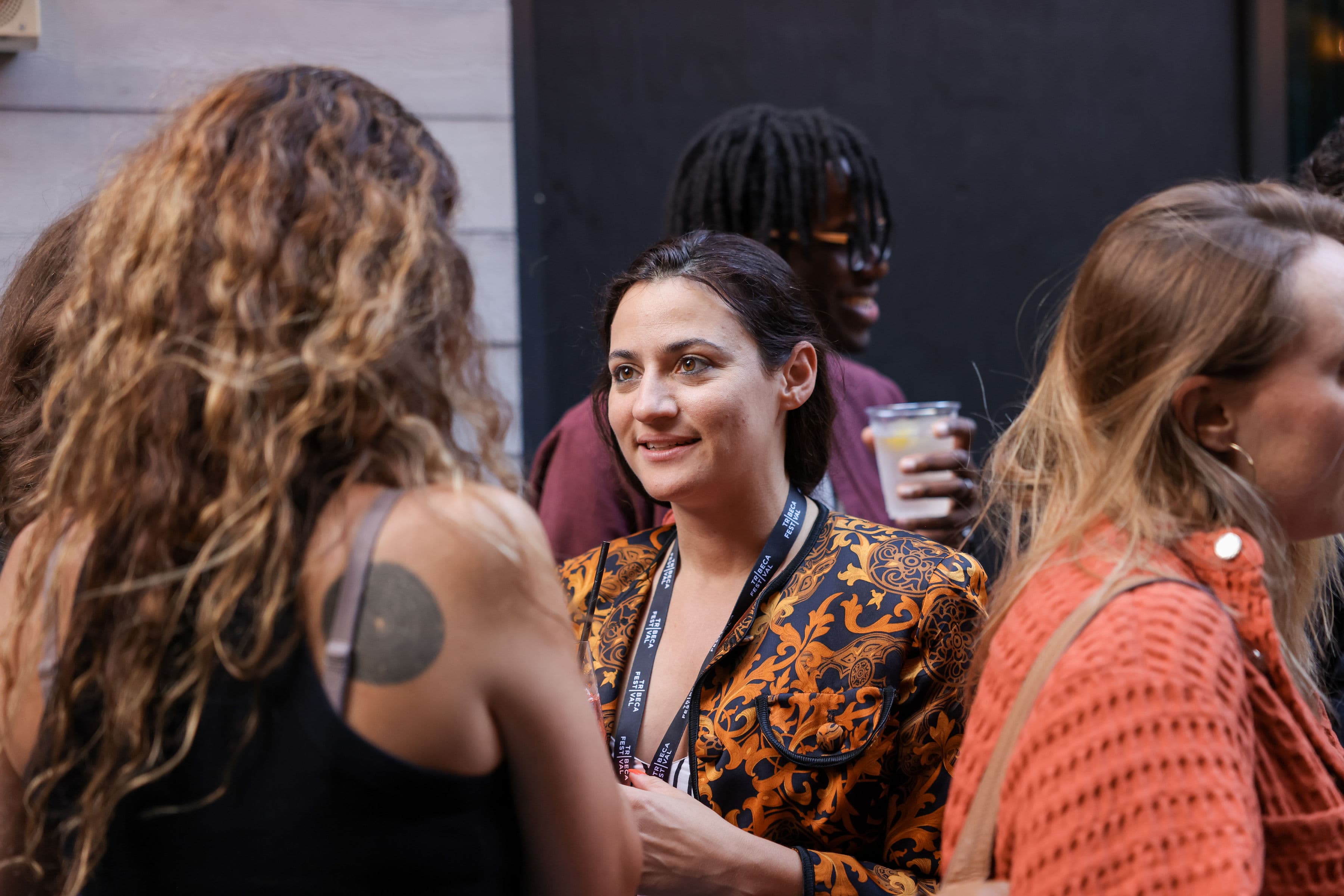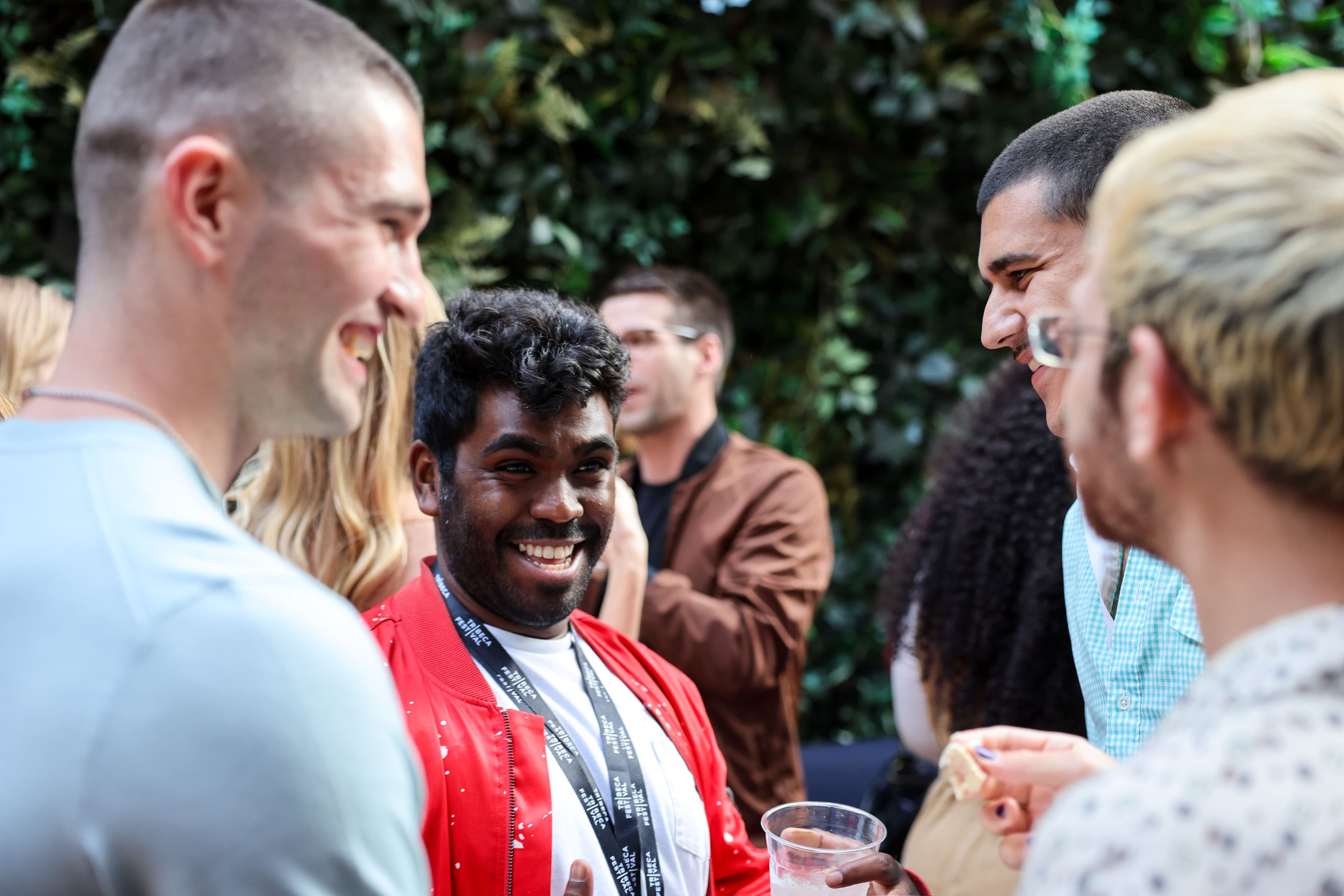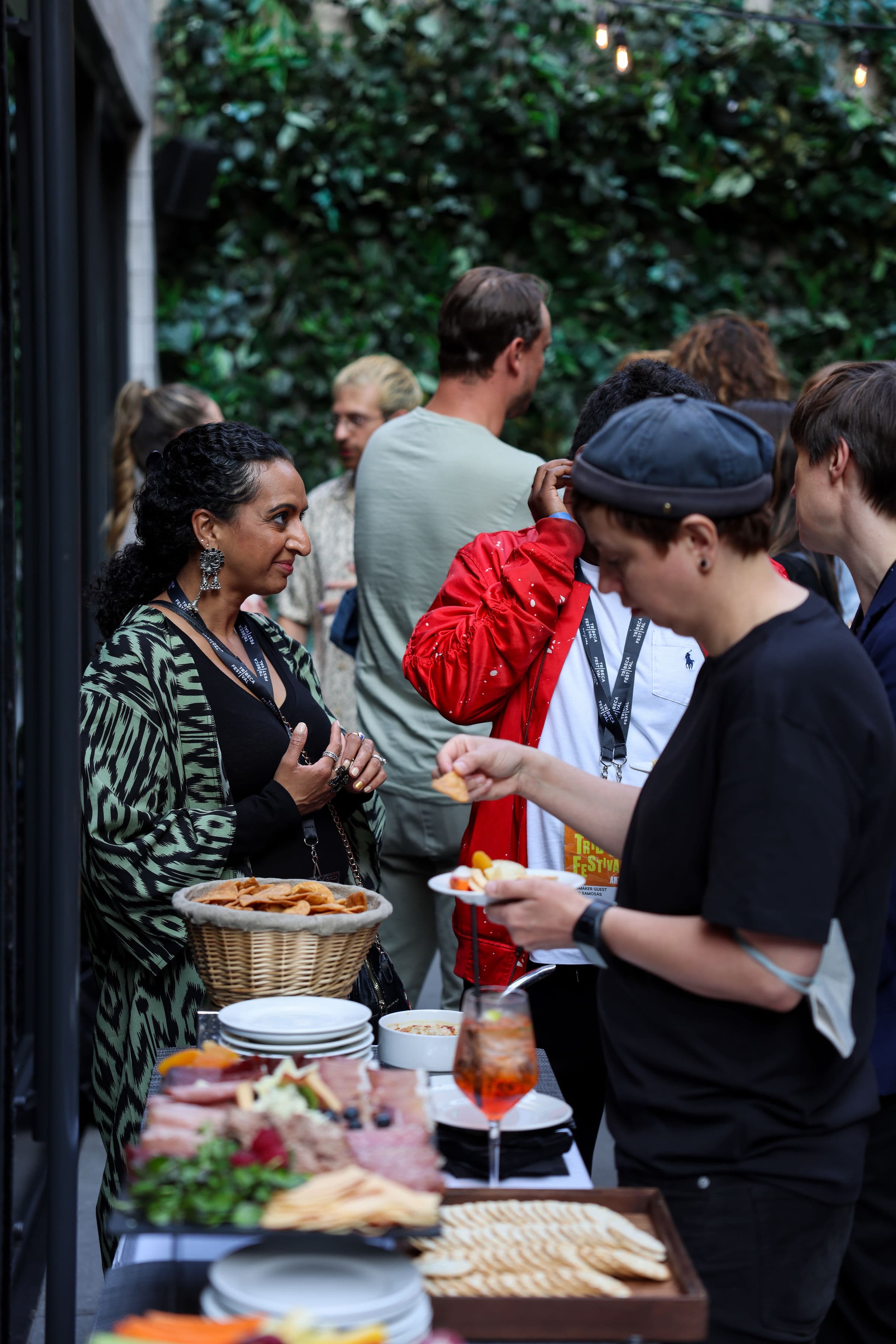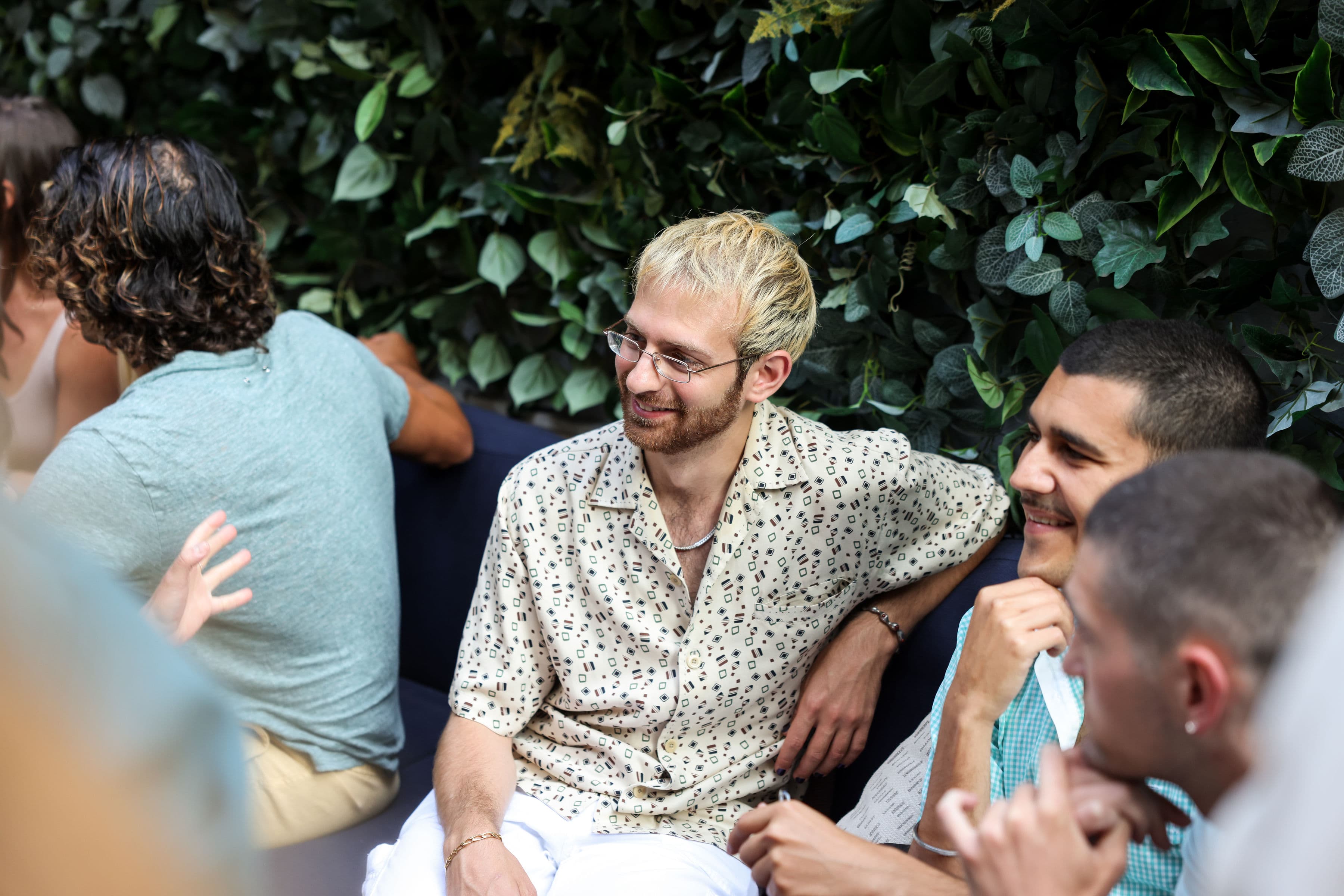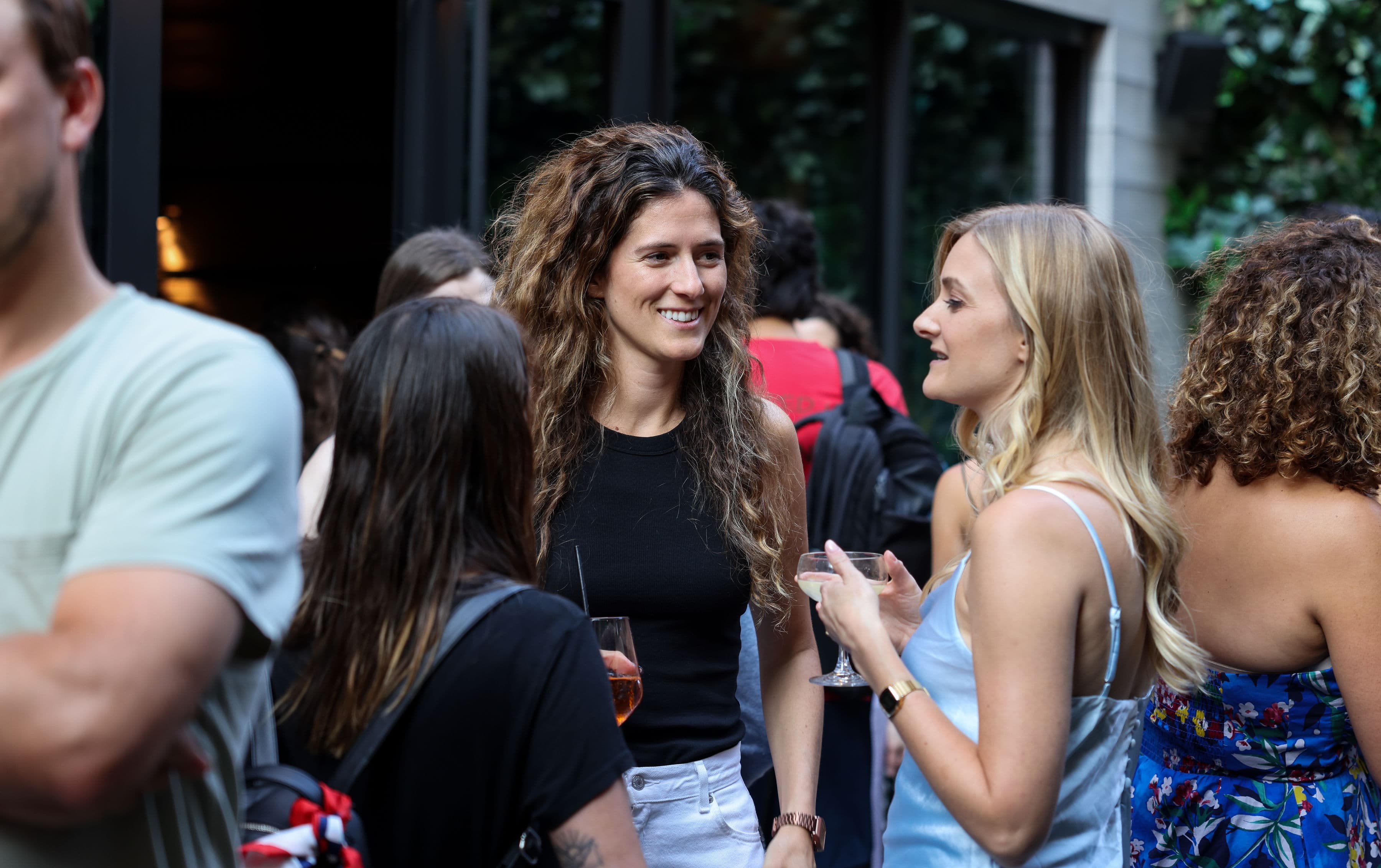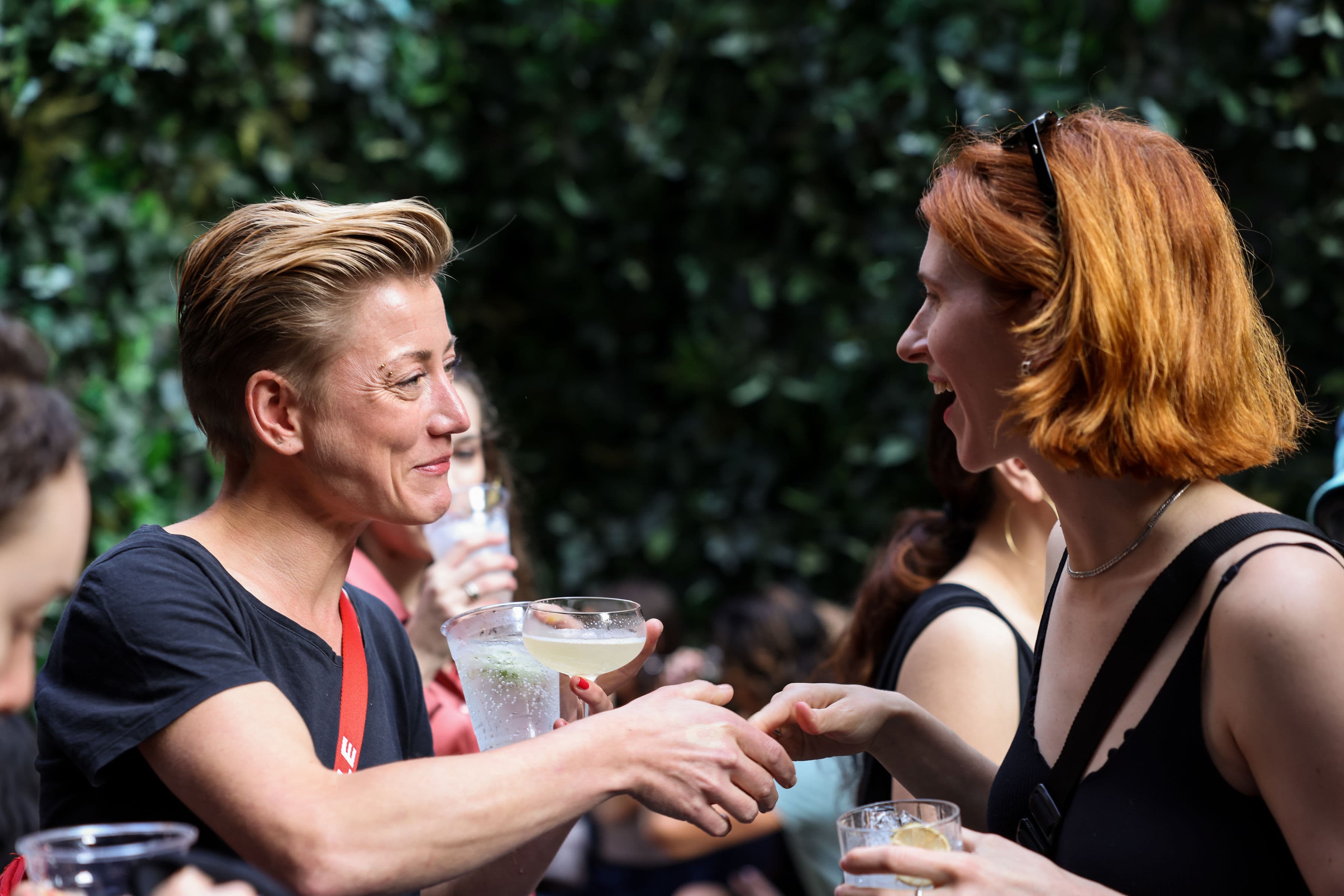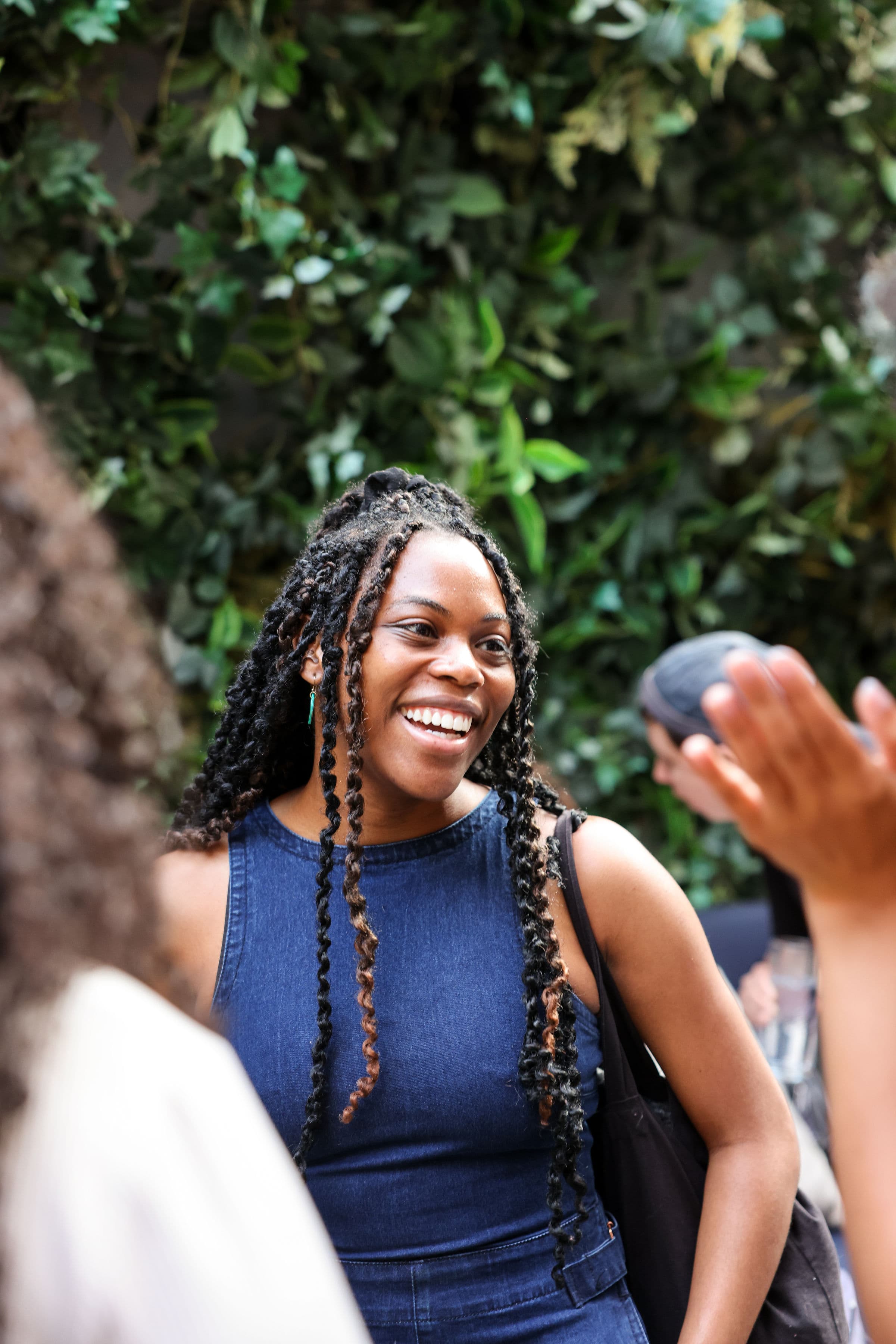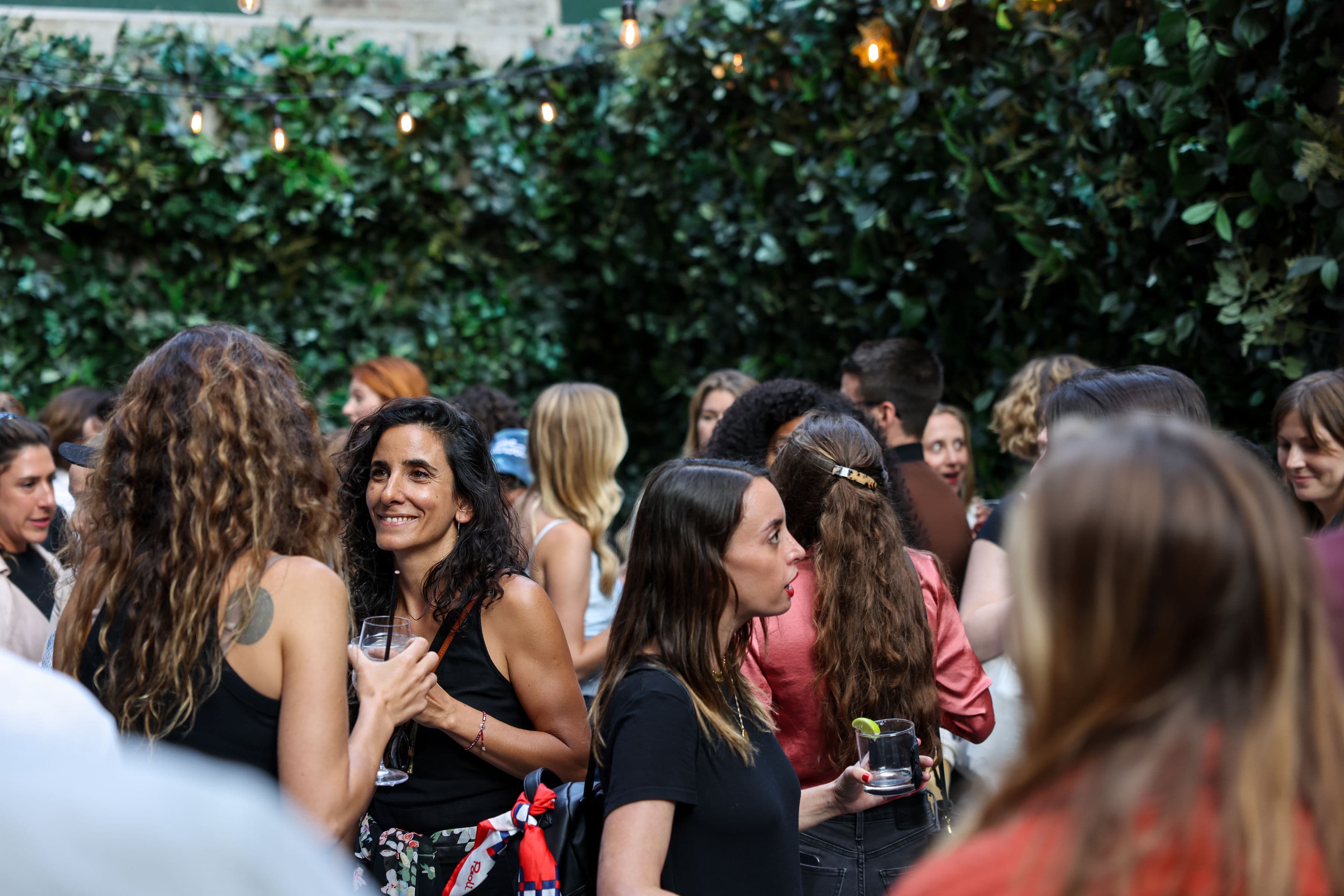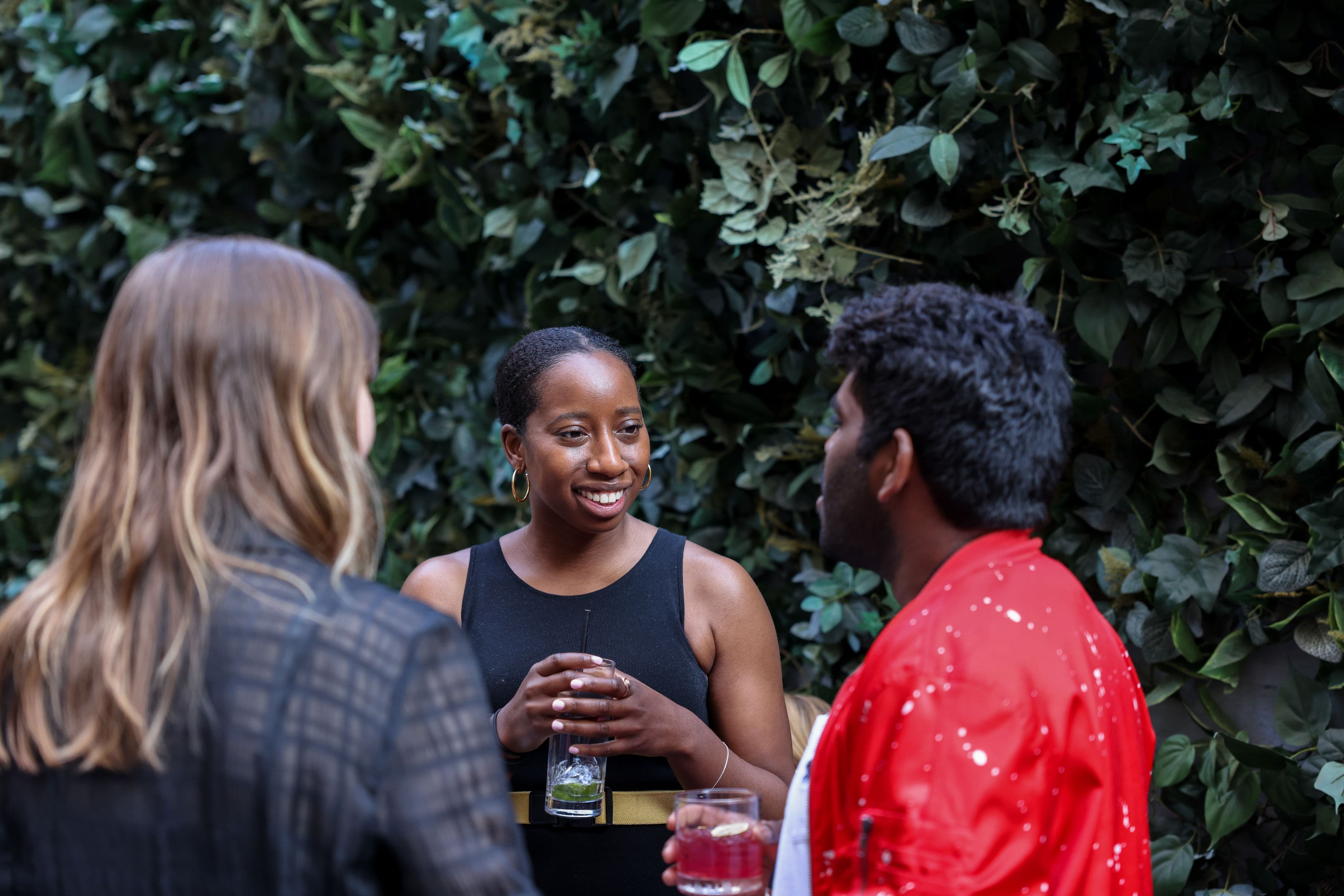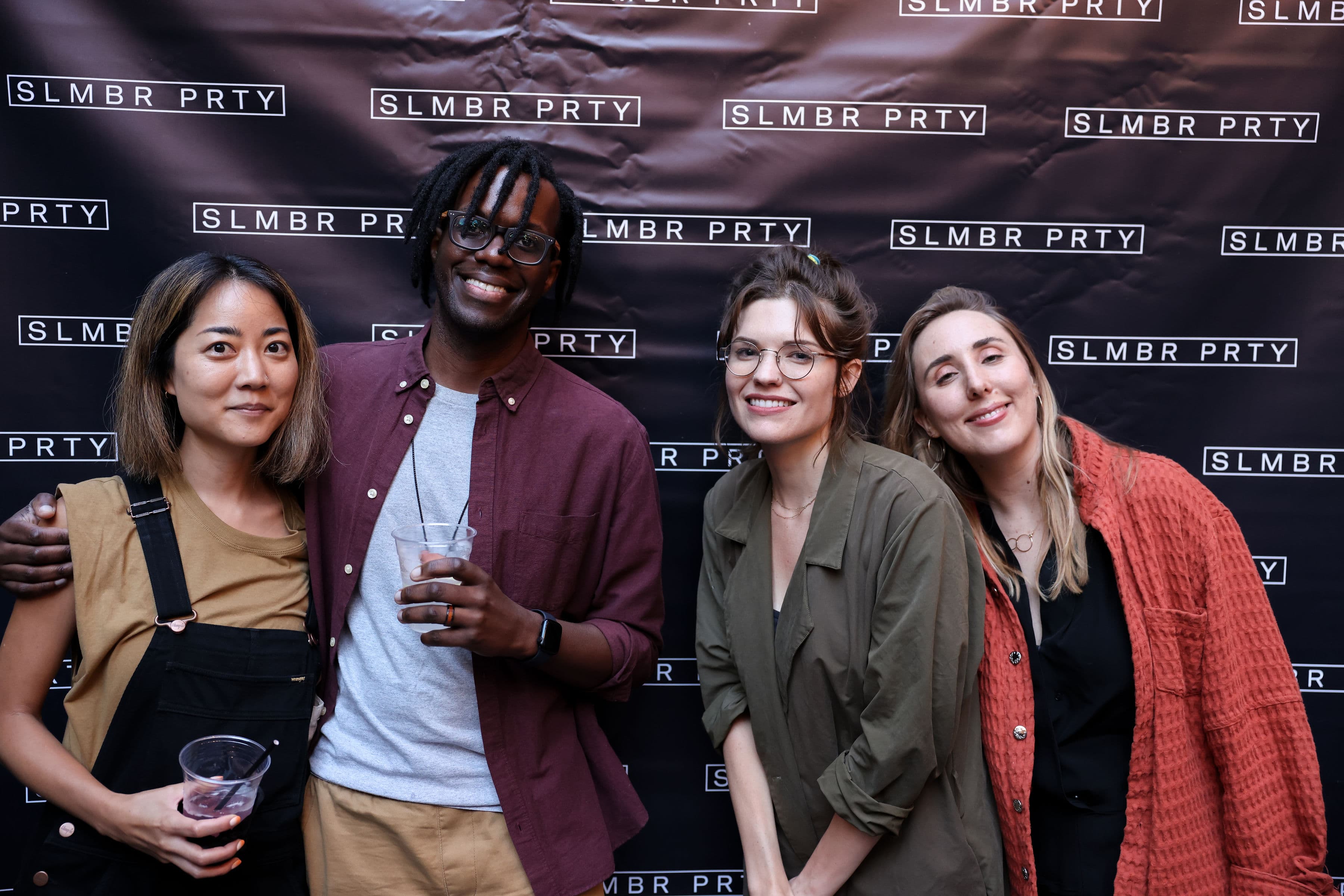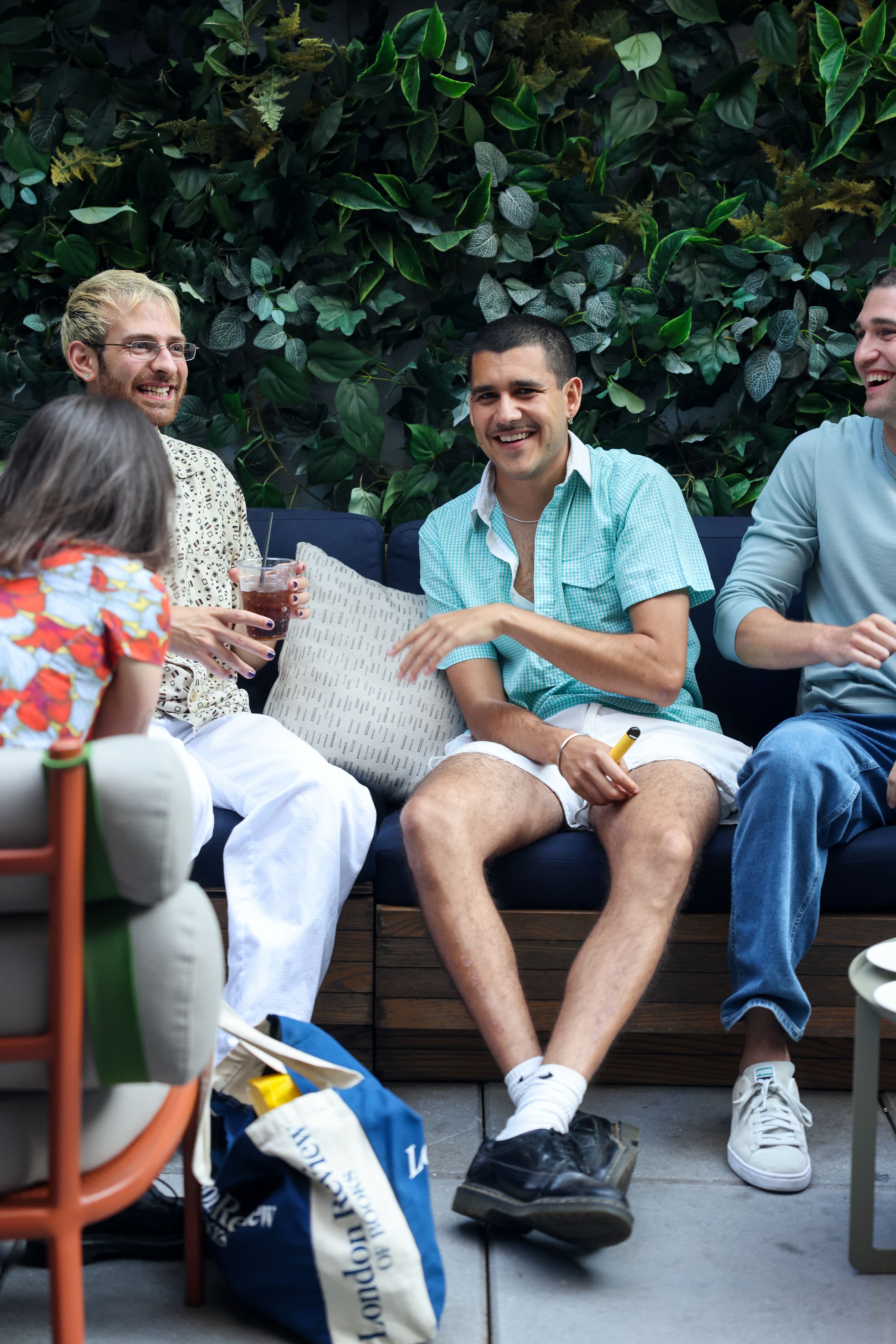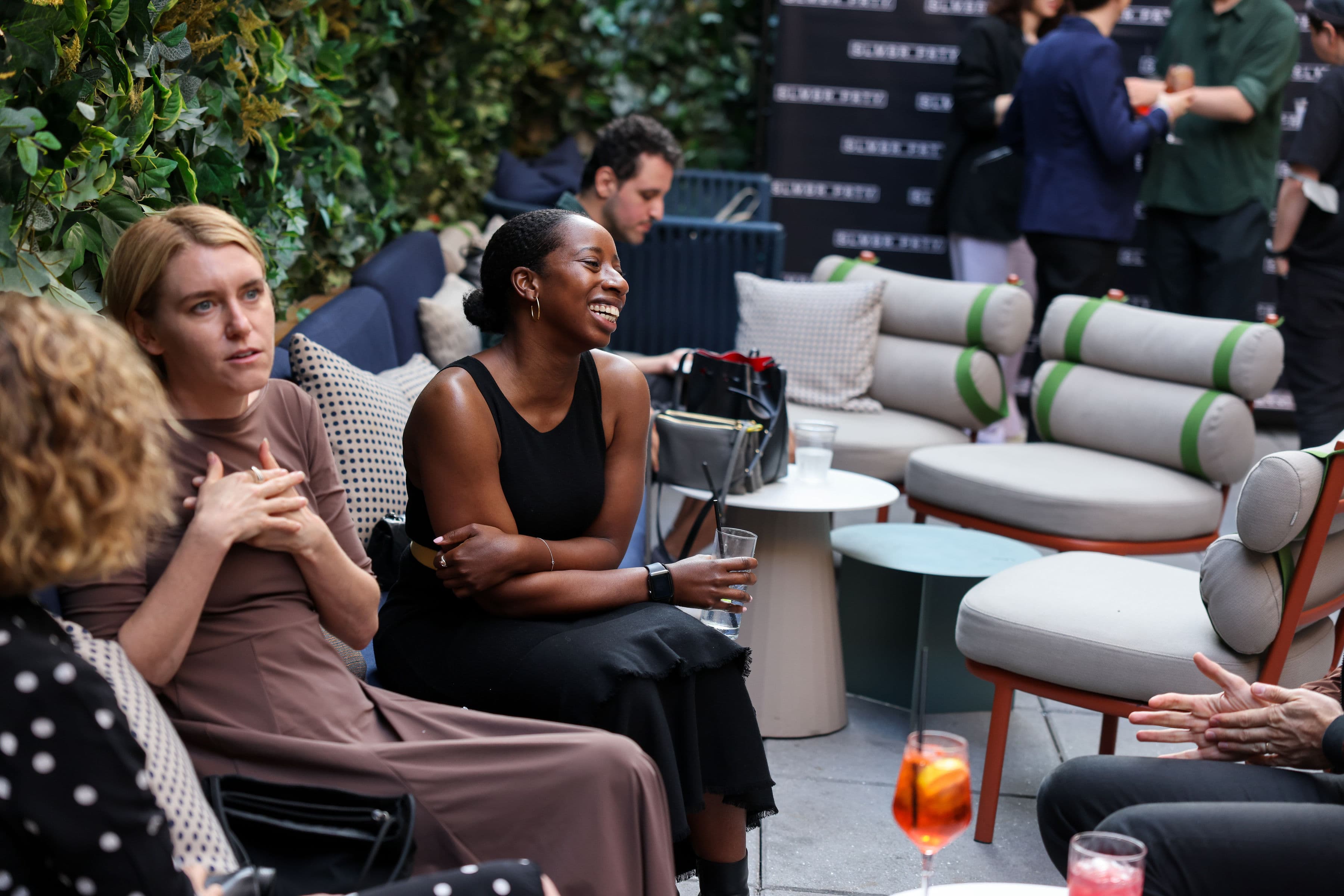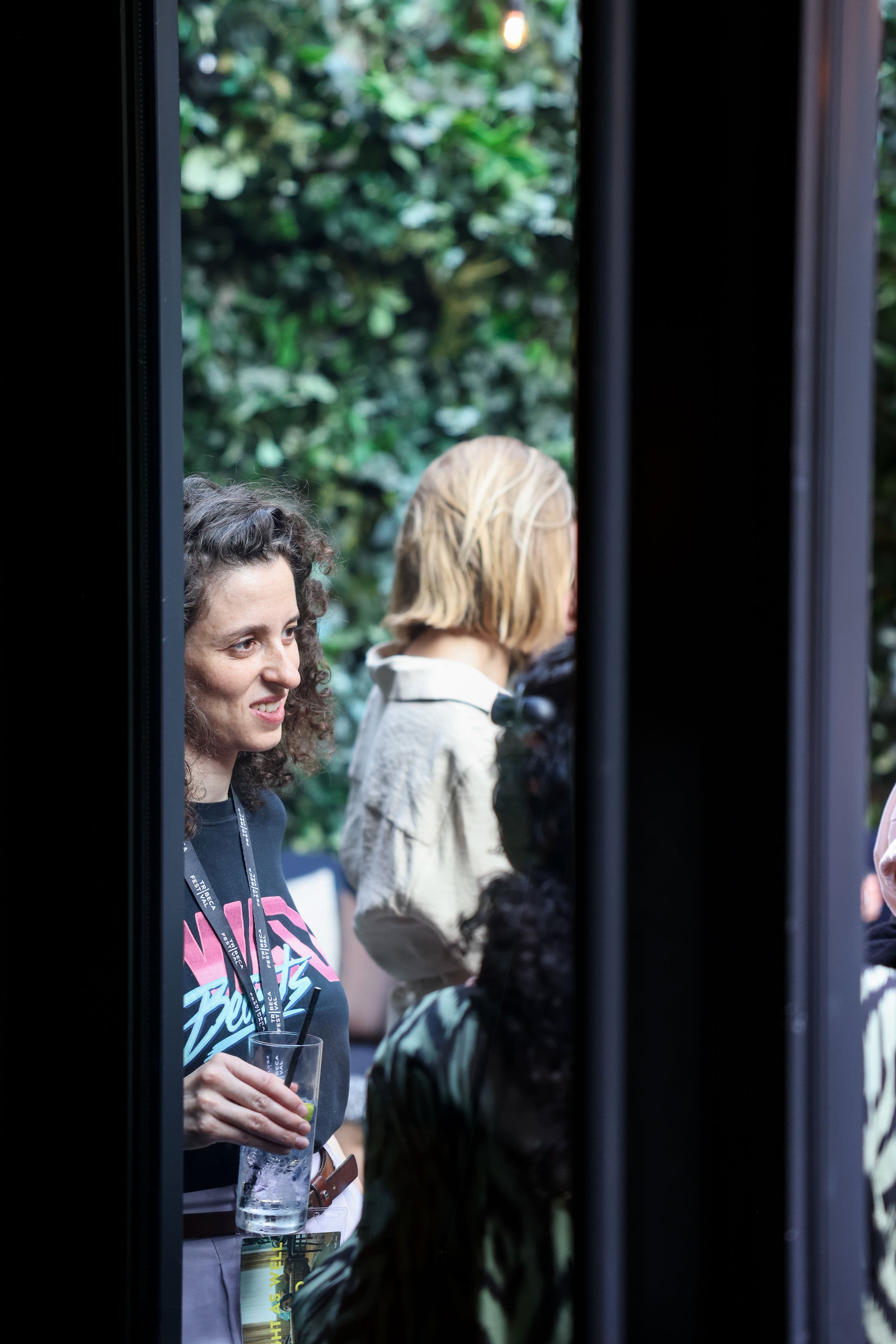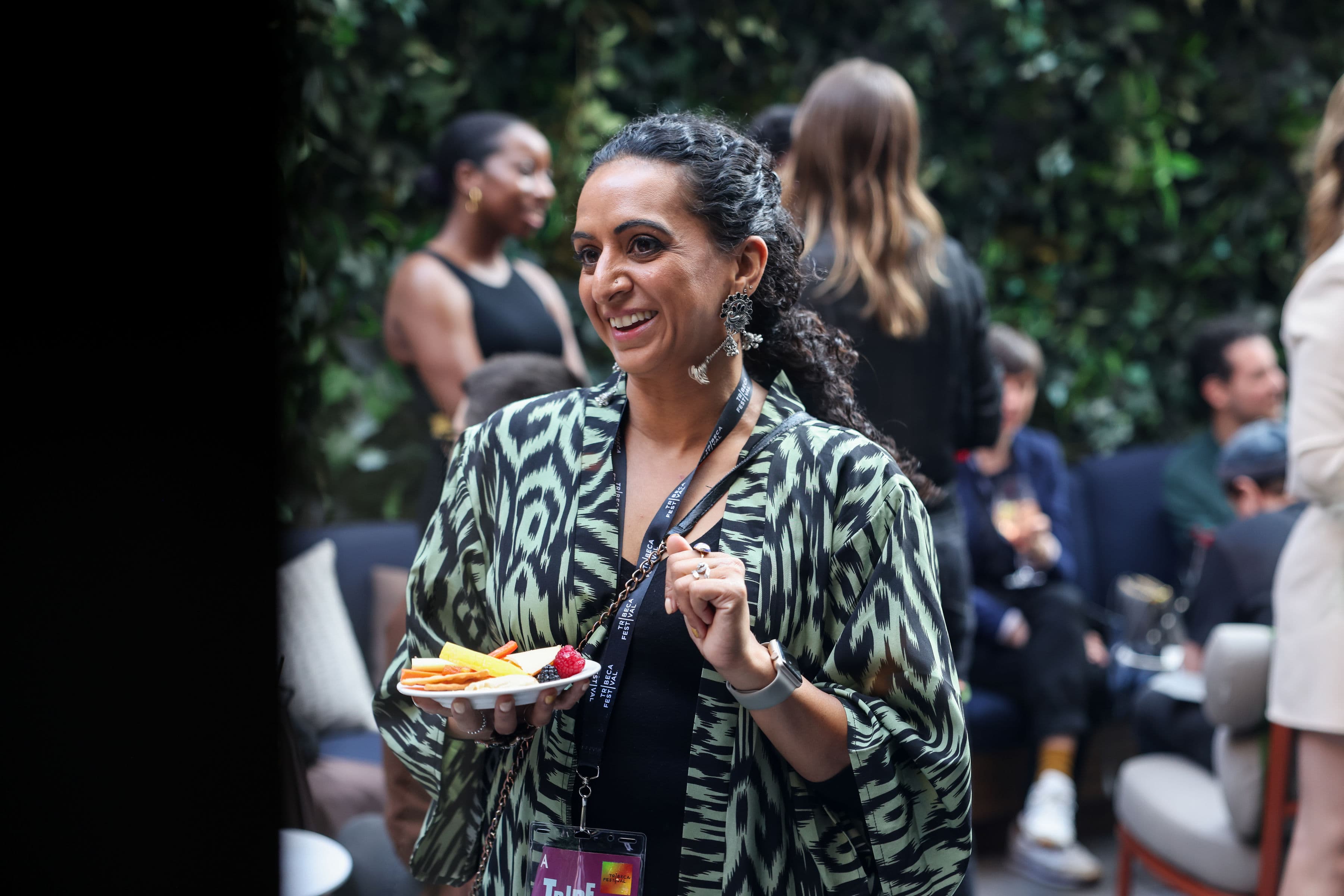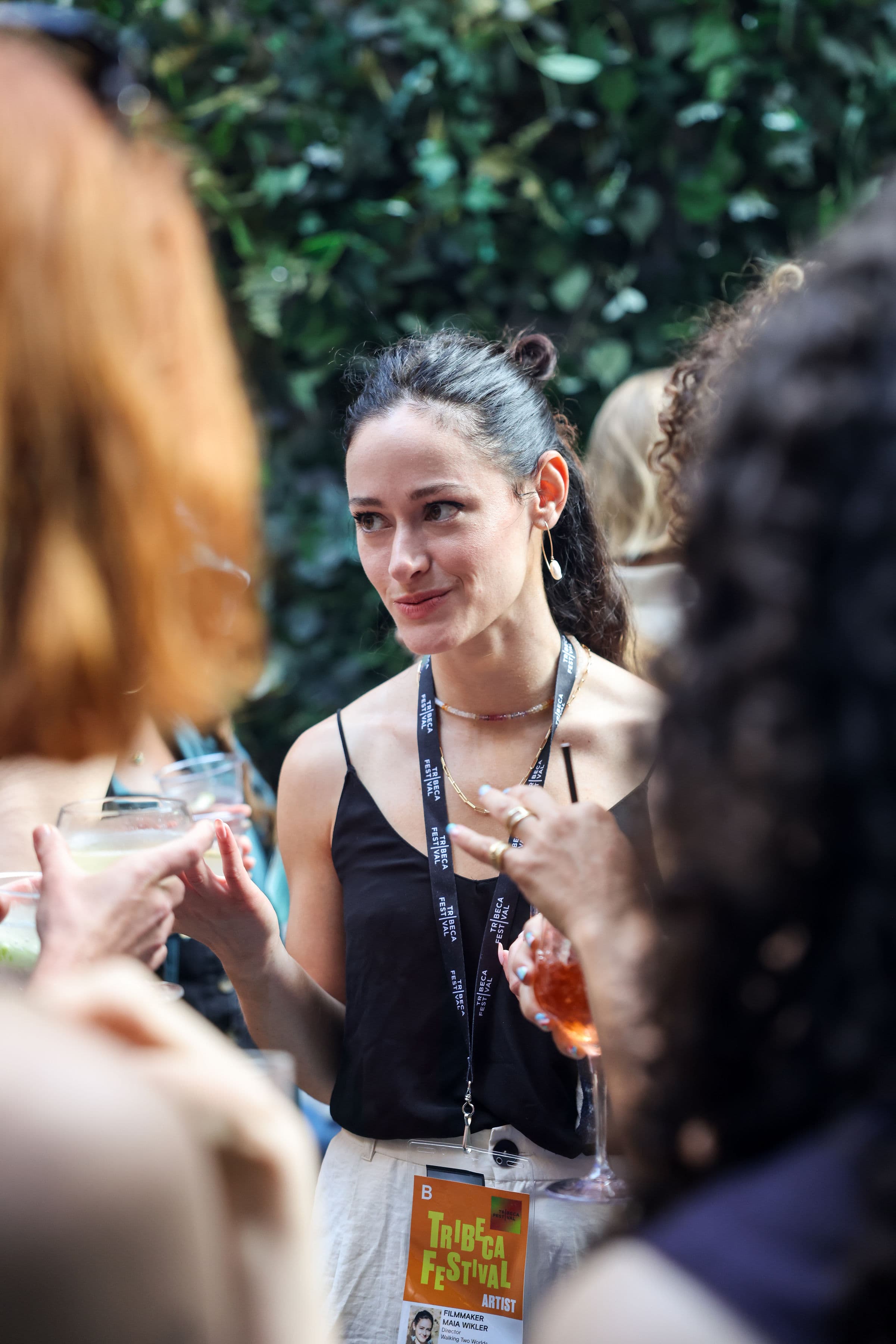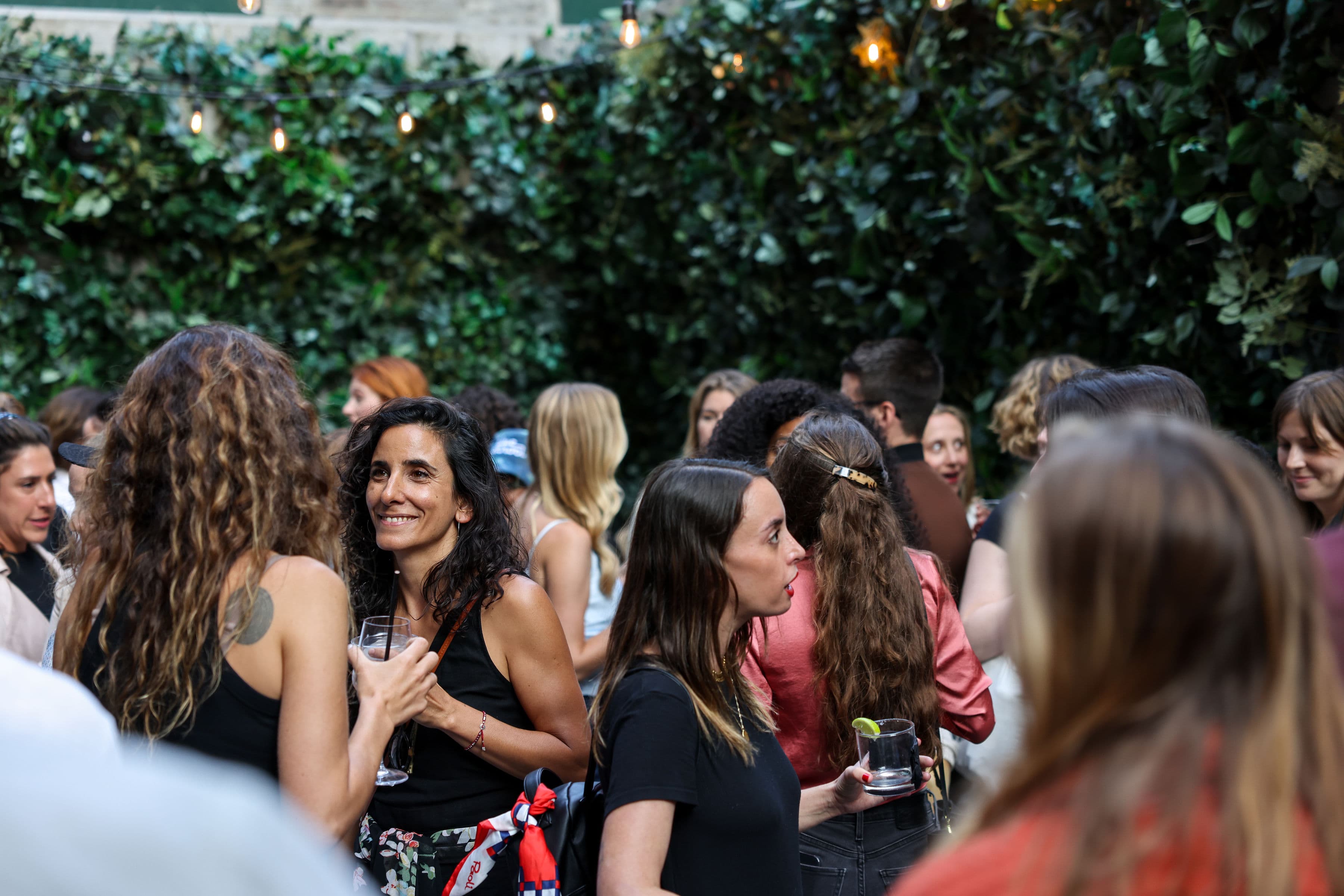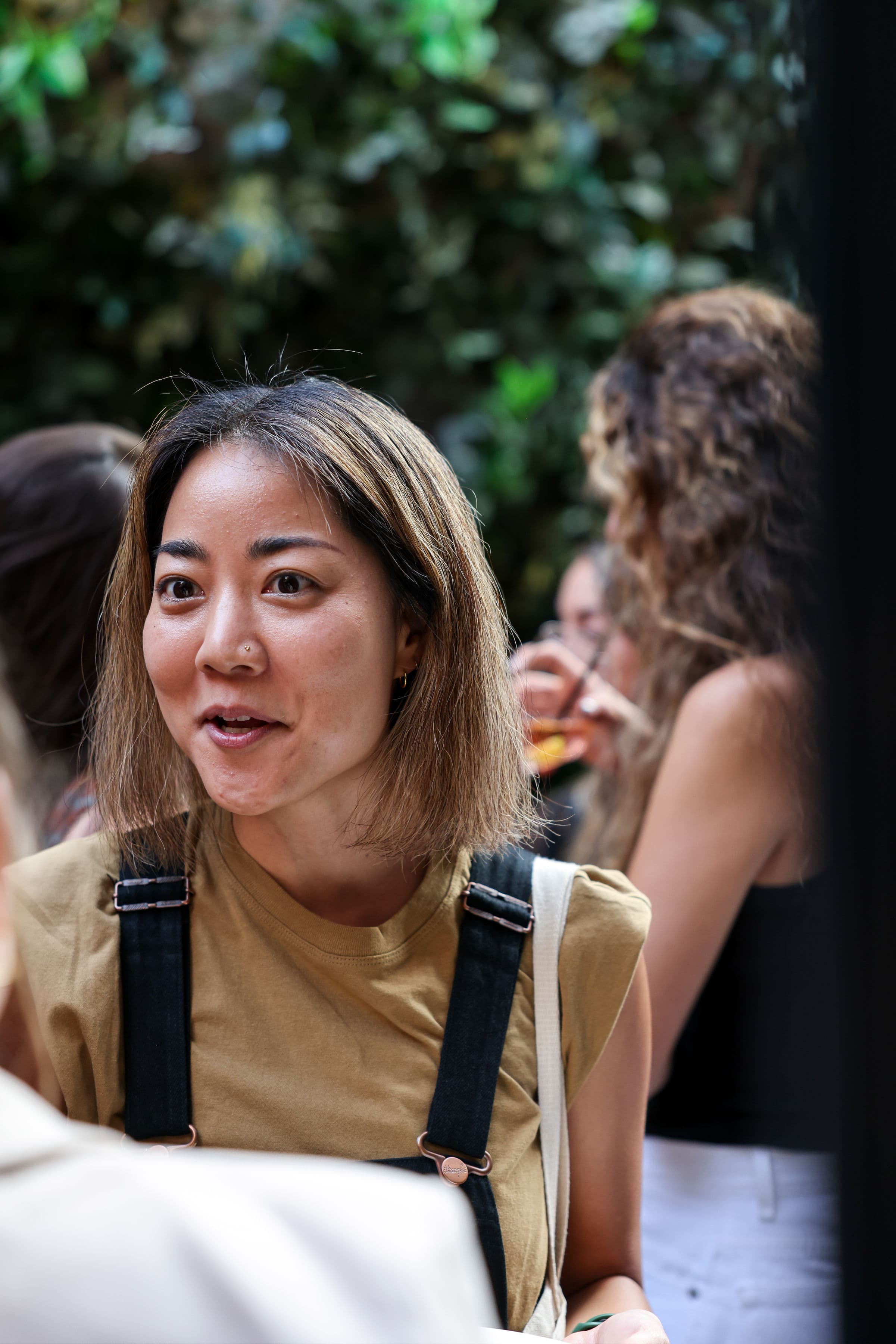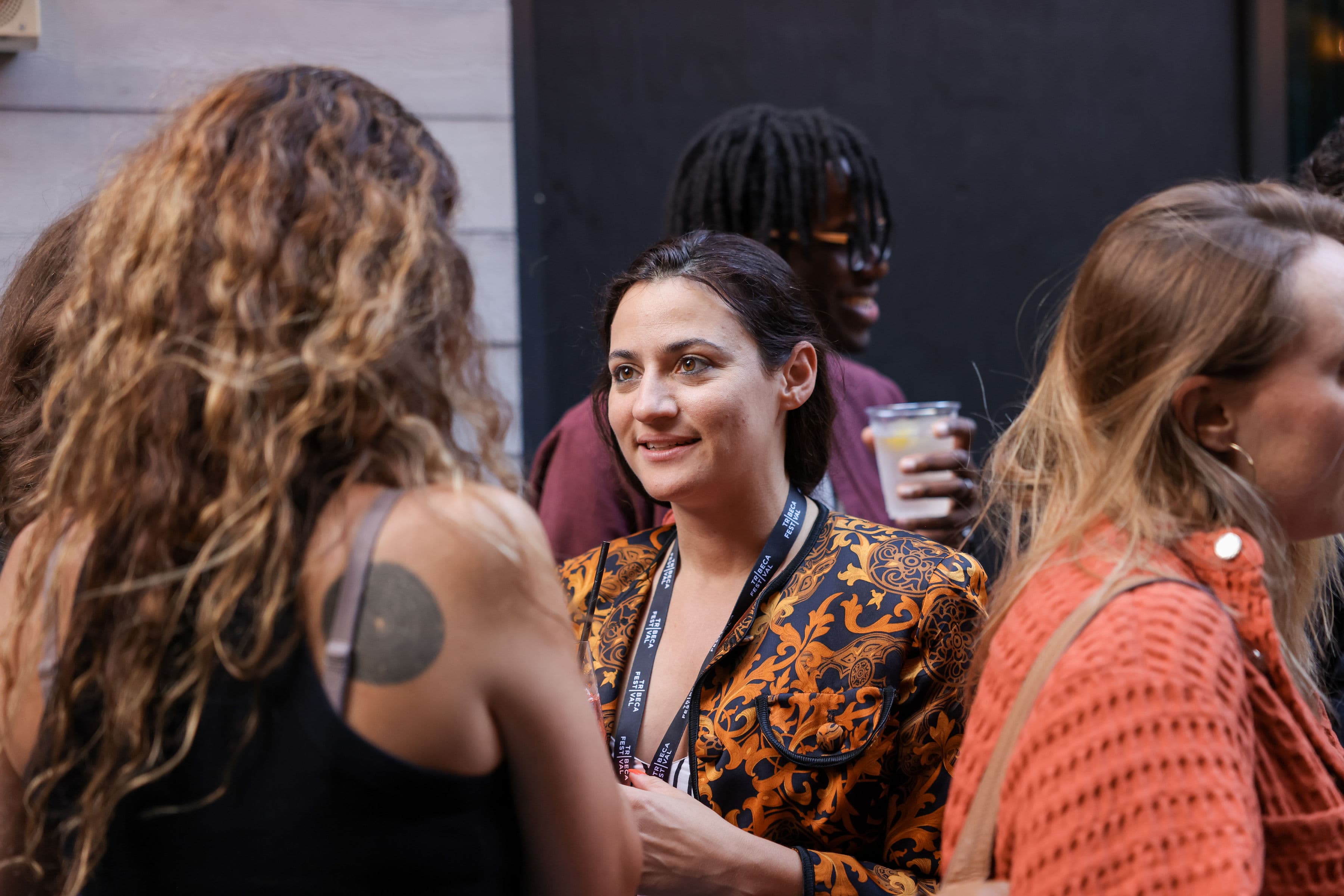 EXPOSURE Film Screening with Q&A
A pre-release screening of the documentary, EXPOSURE, which follows a group of novice women explorers as they traverse the arctic to the North Pole. Held at Nitehawk Cinema, the screening was followed by a Q&A with Director Holly Morris.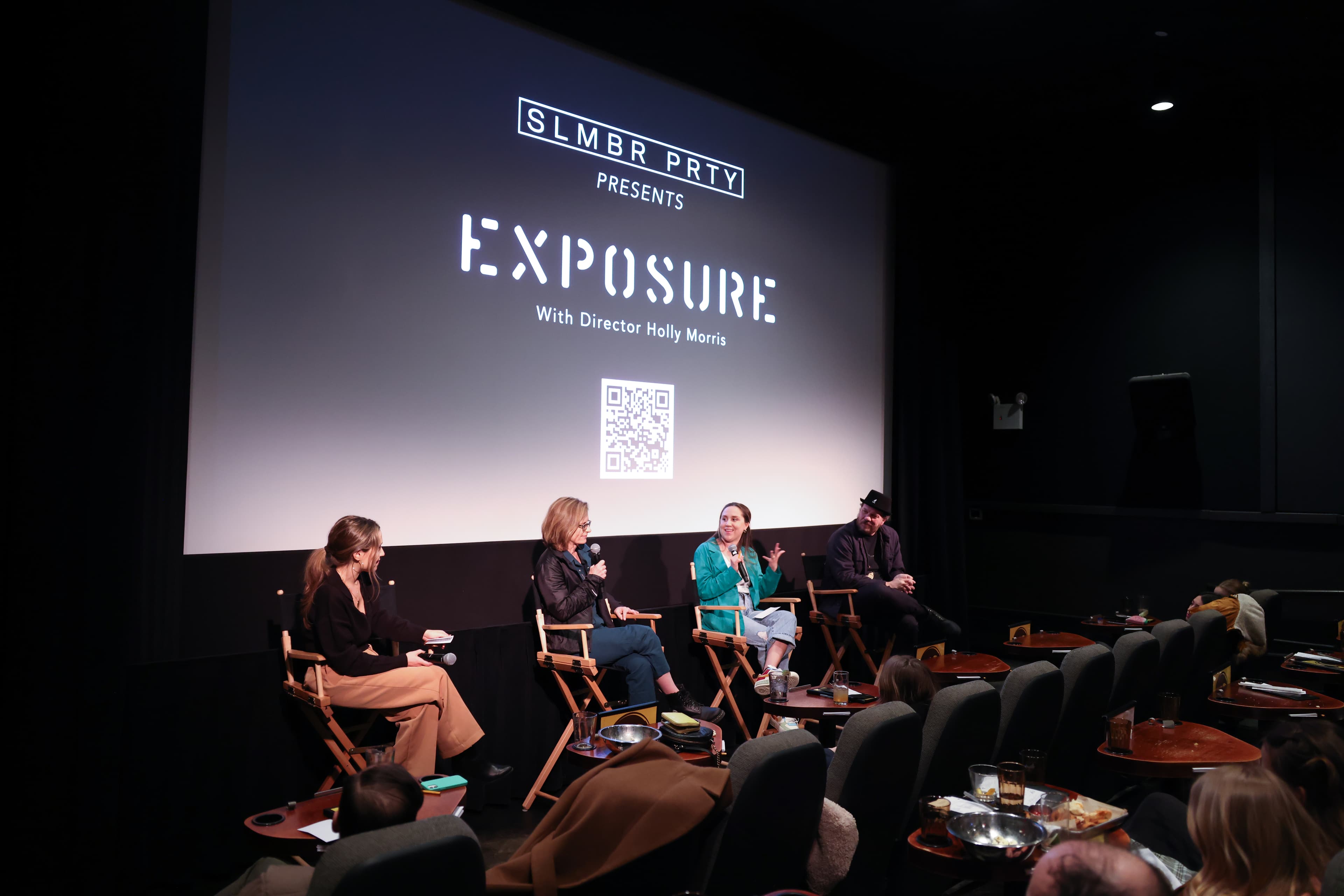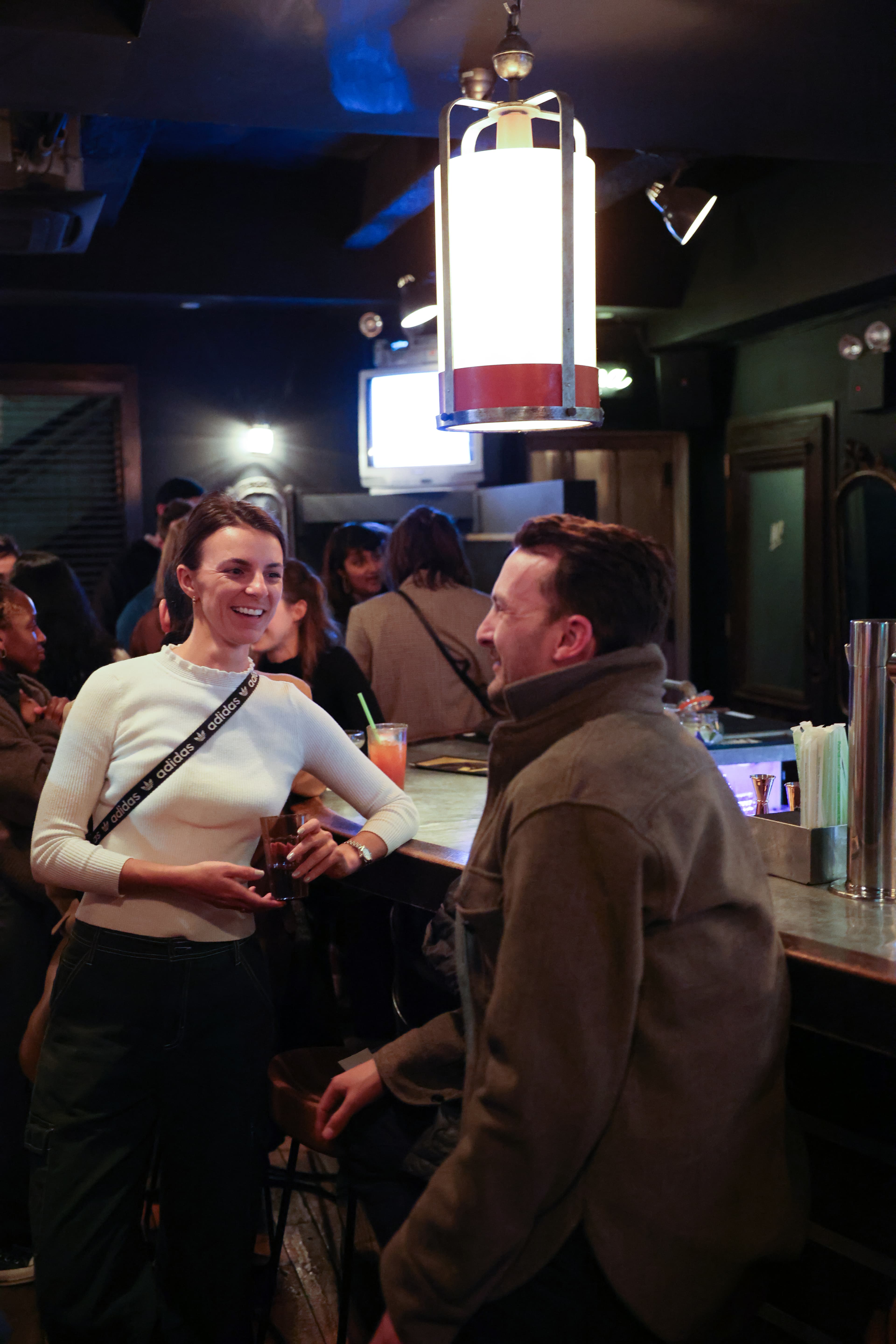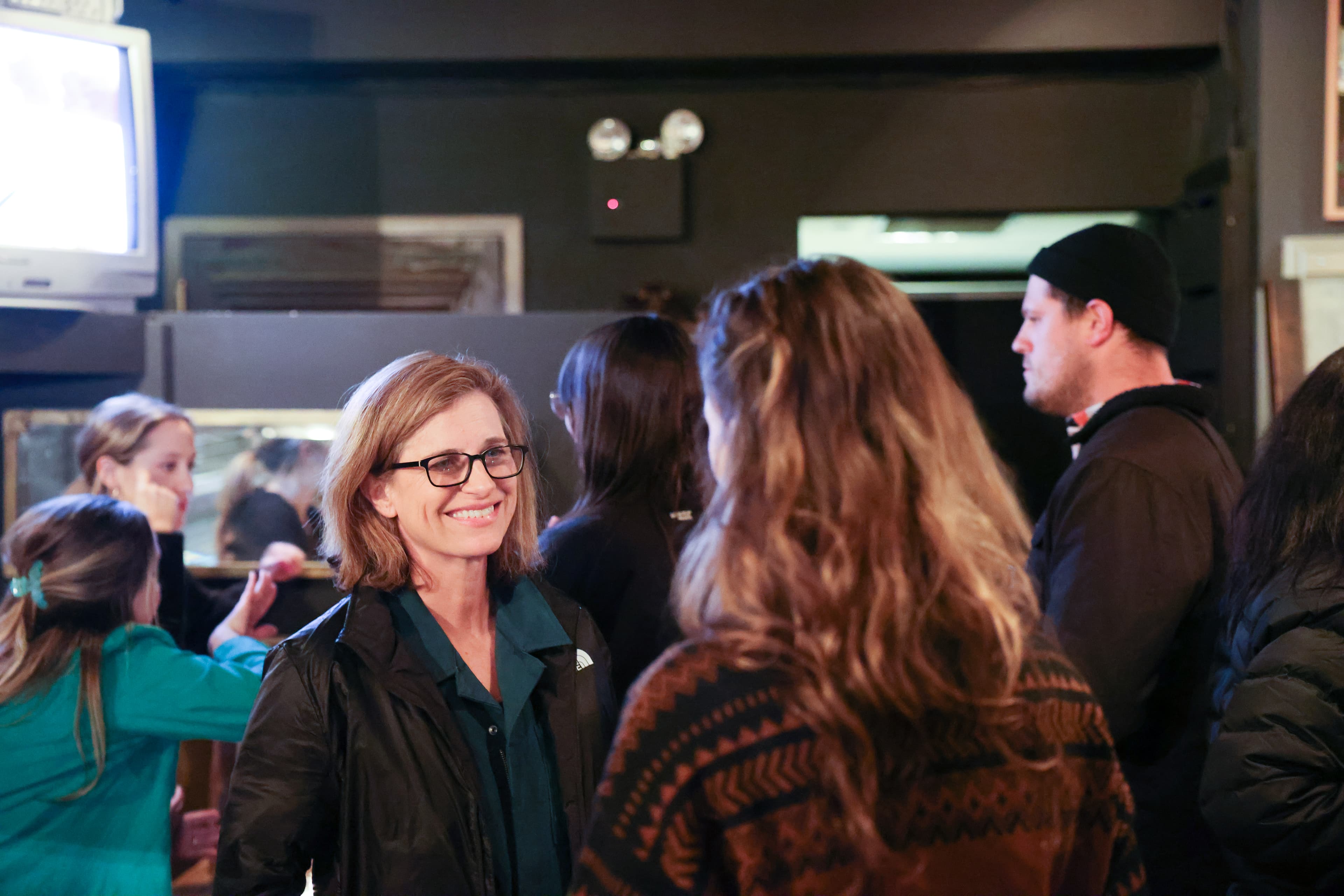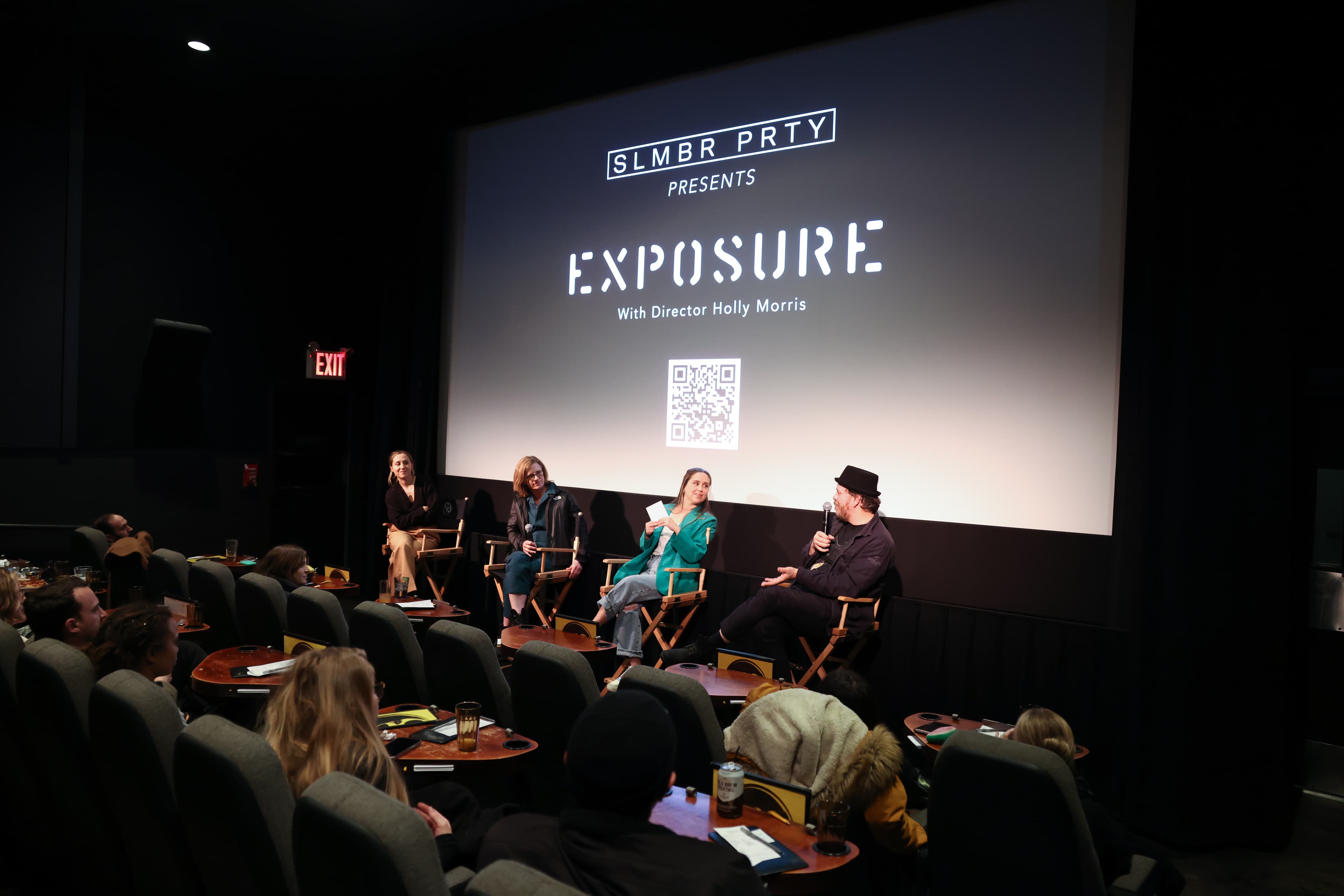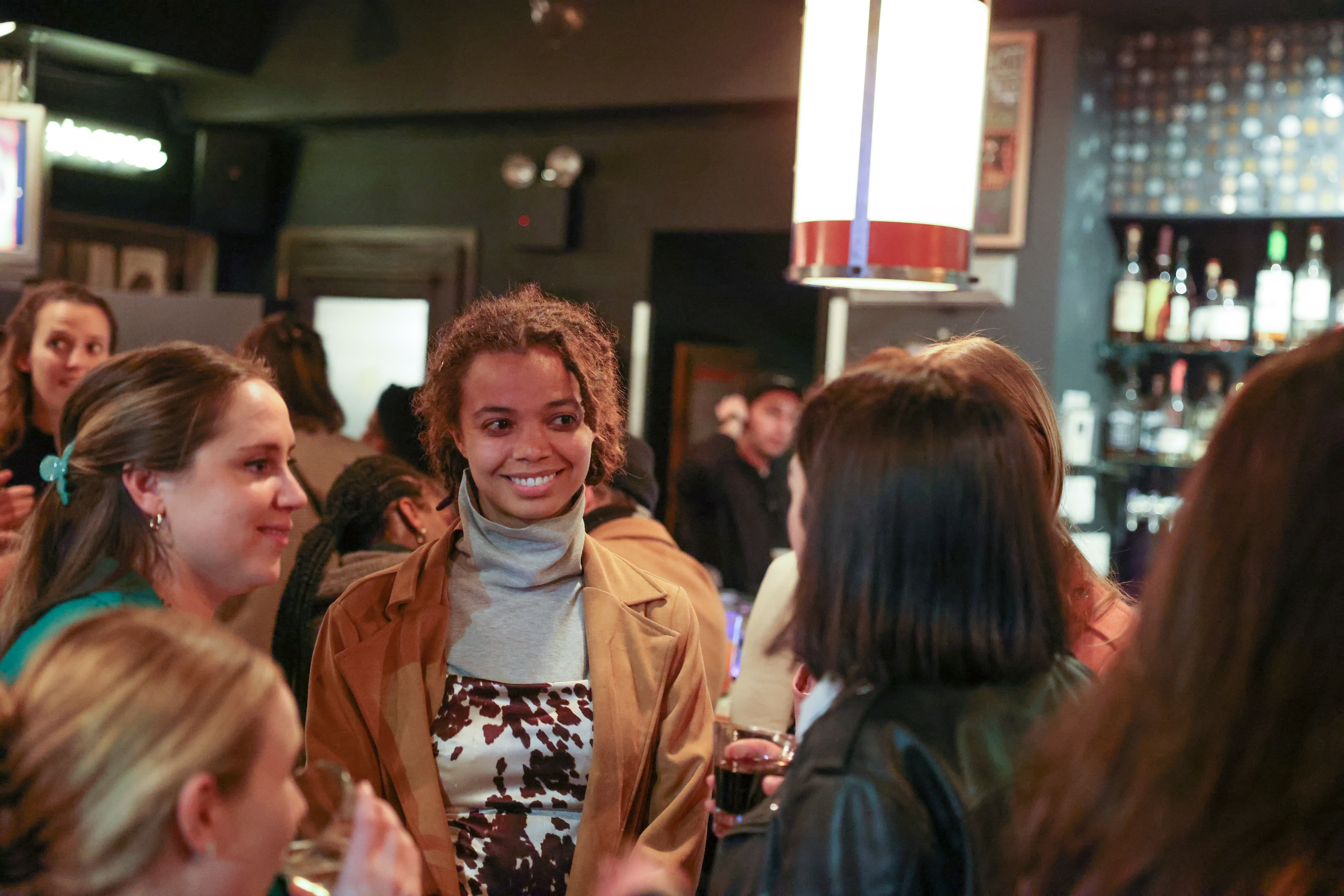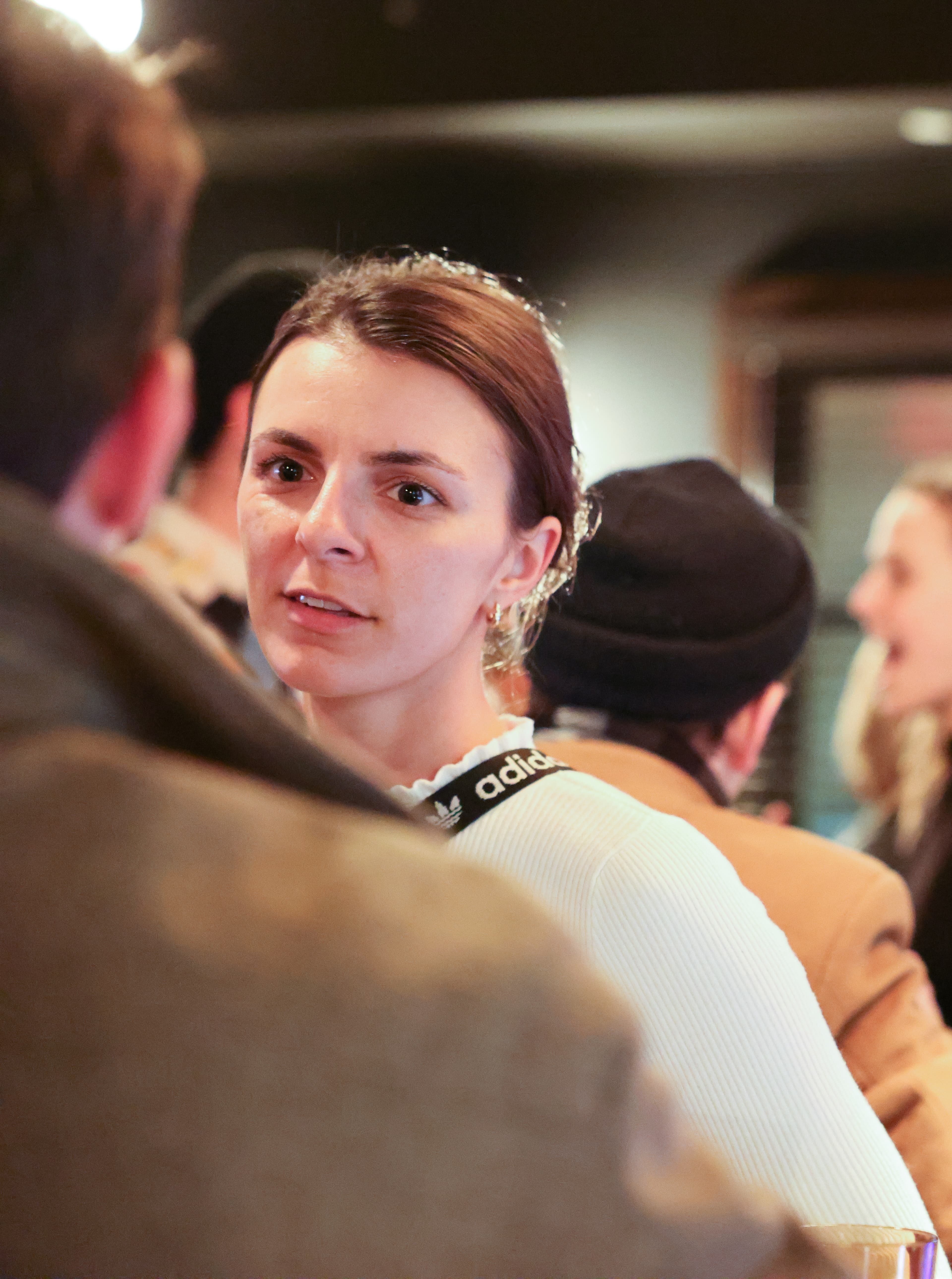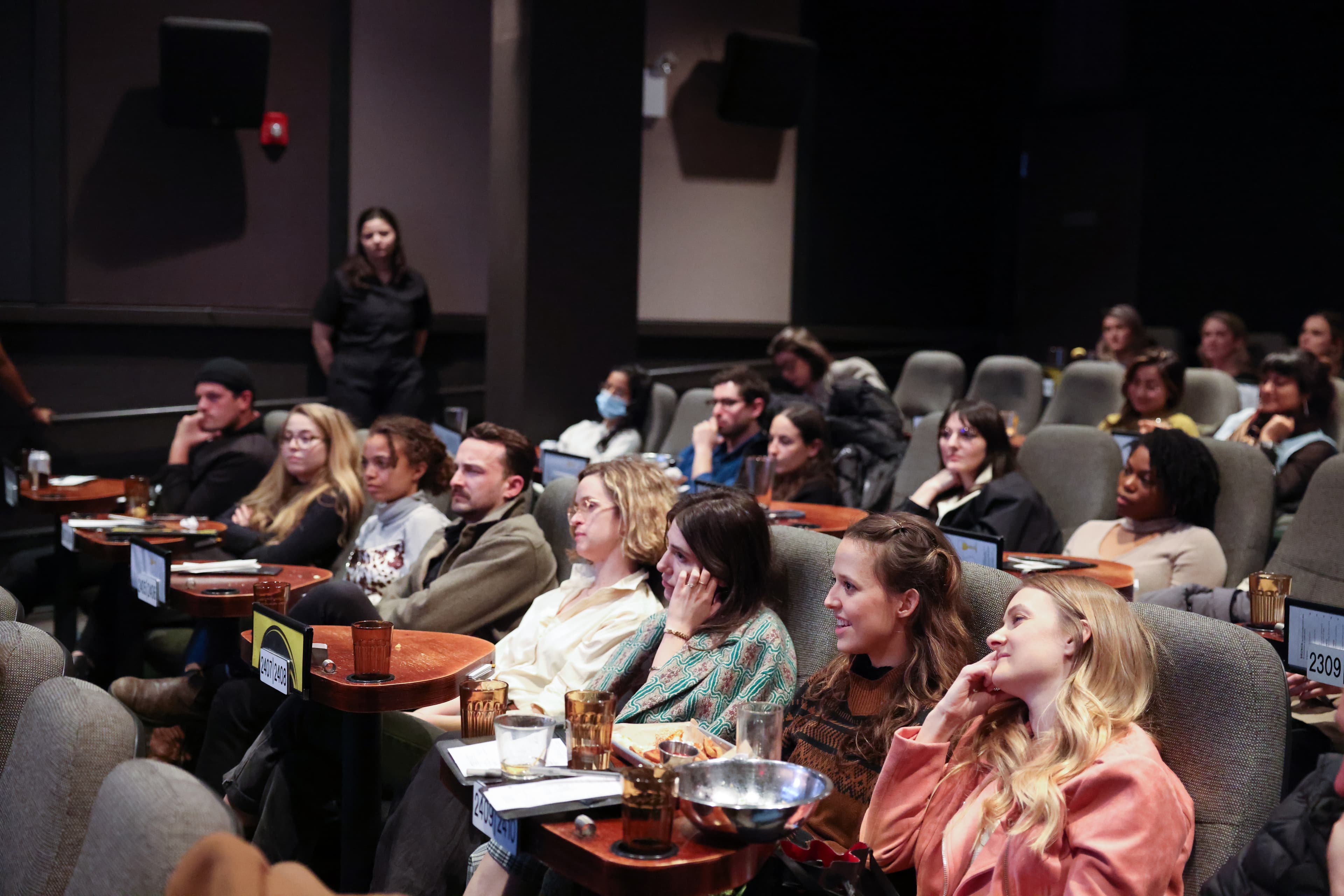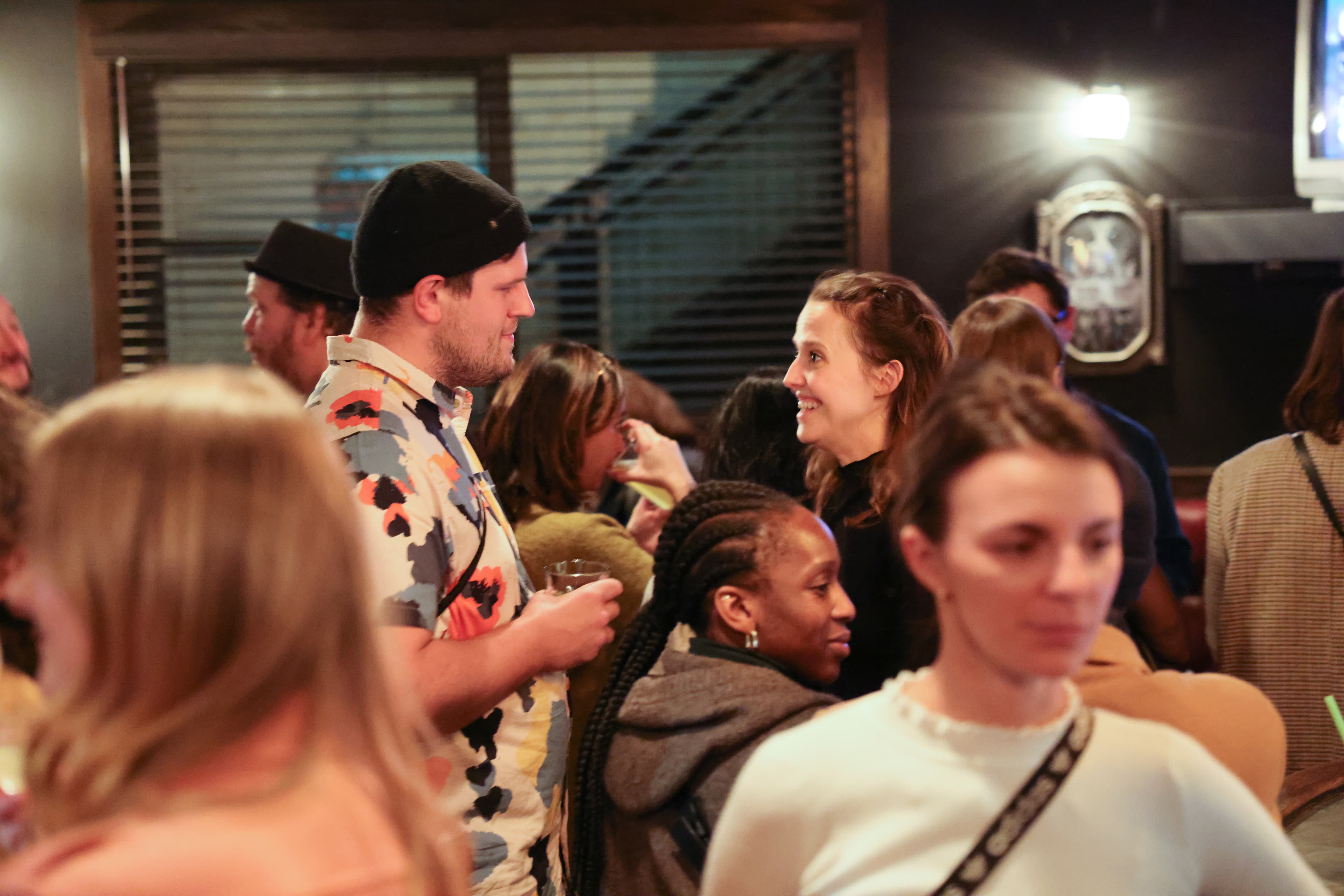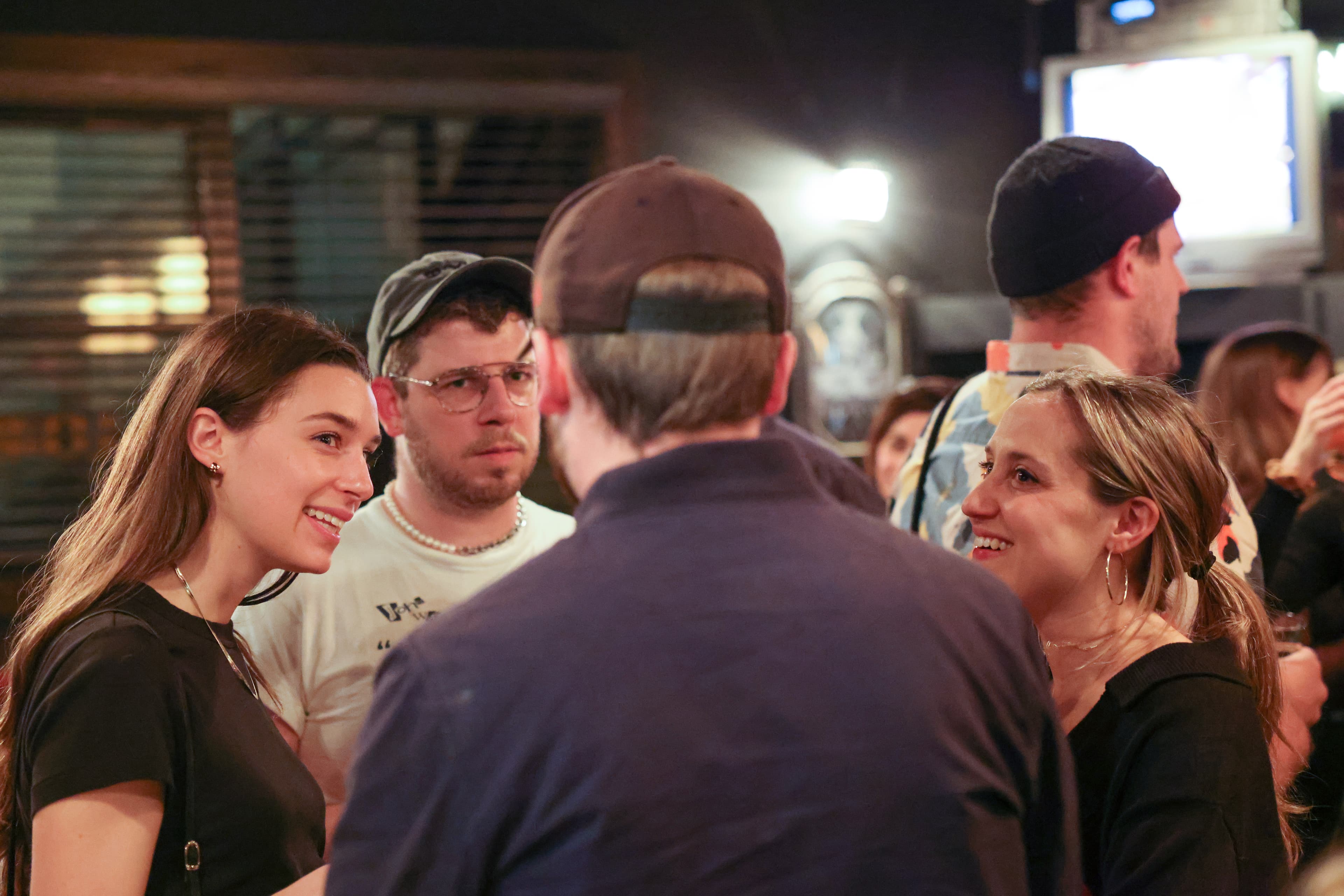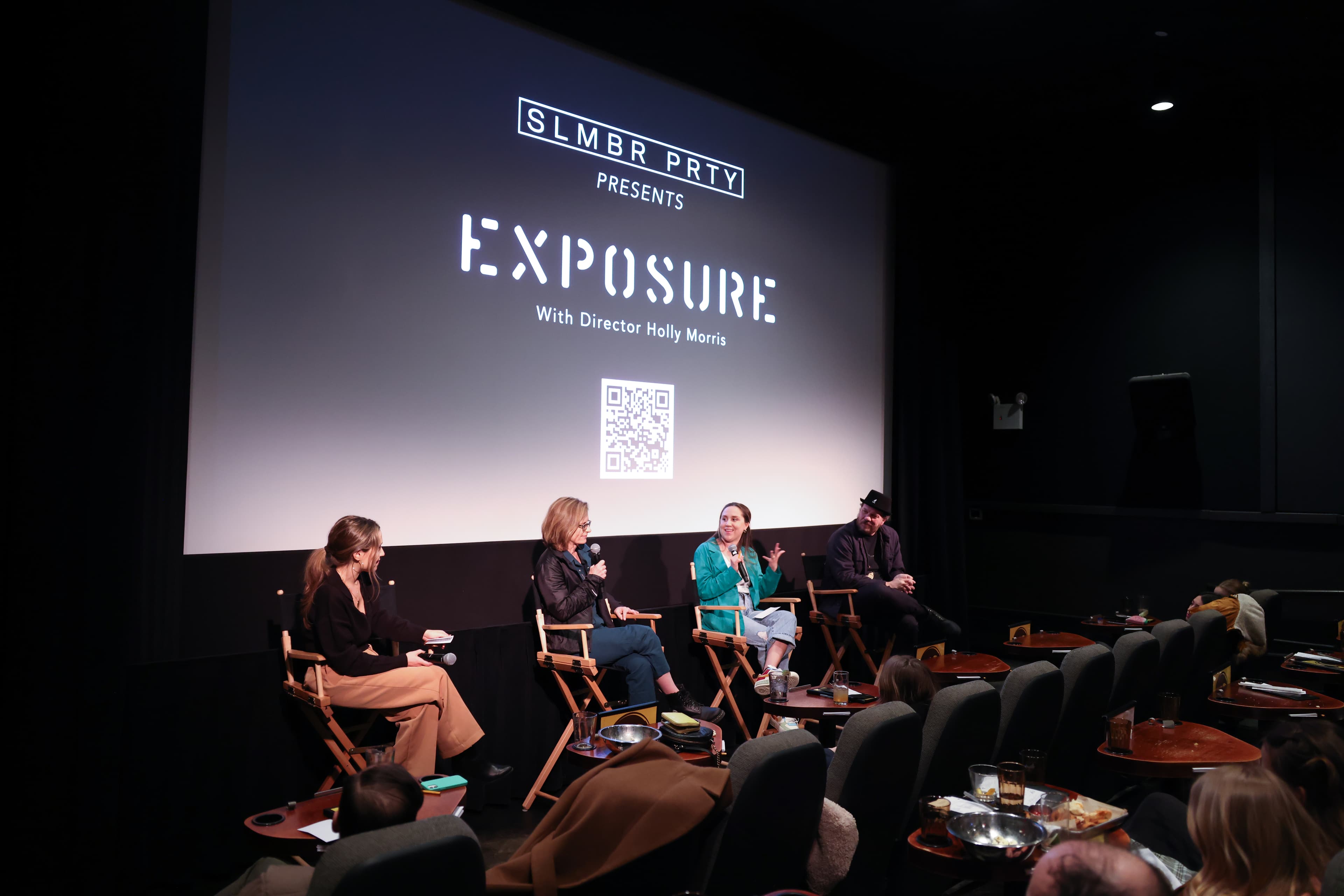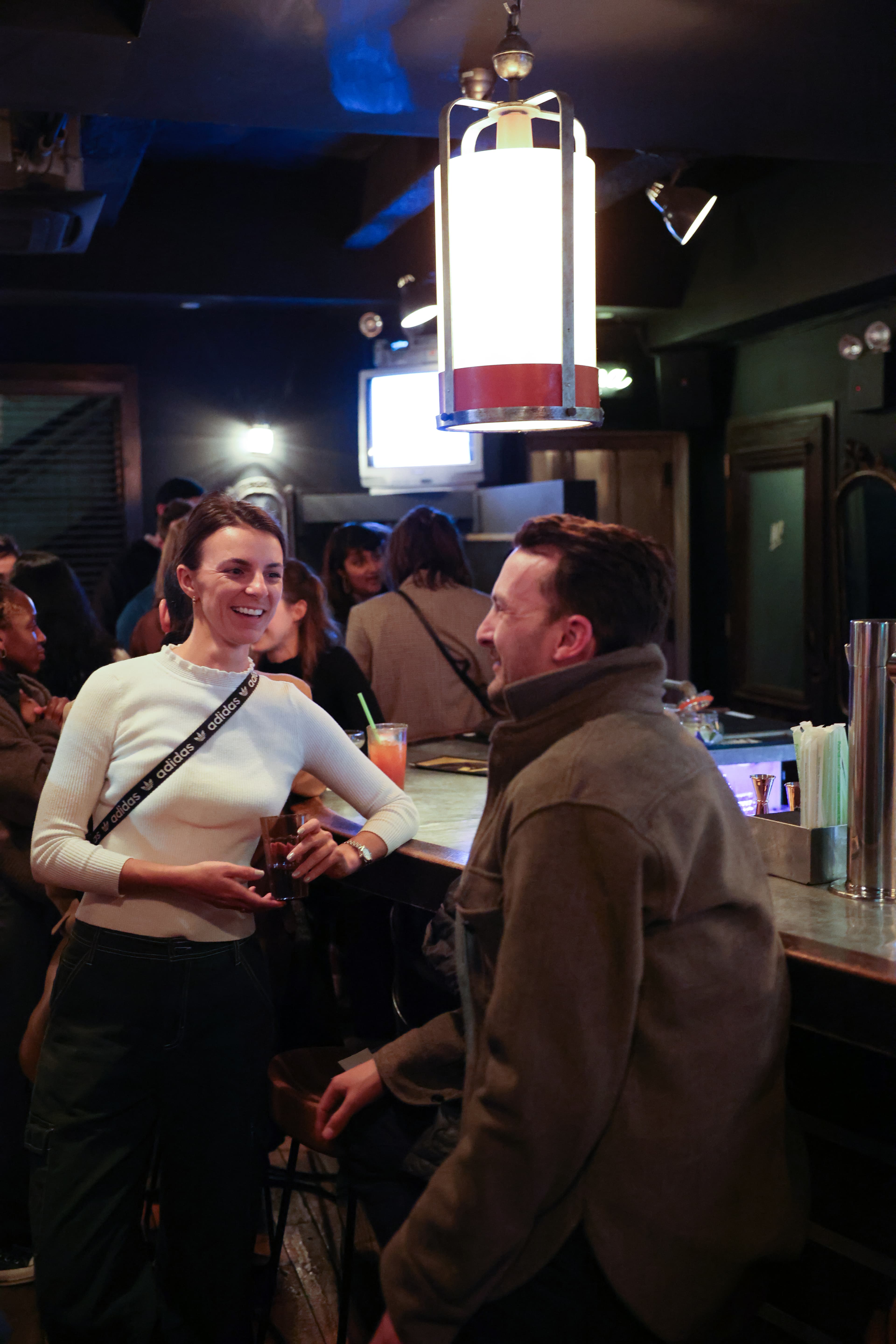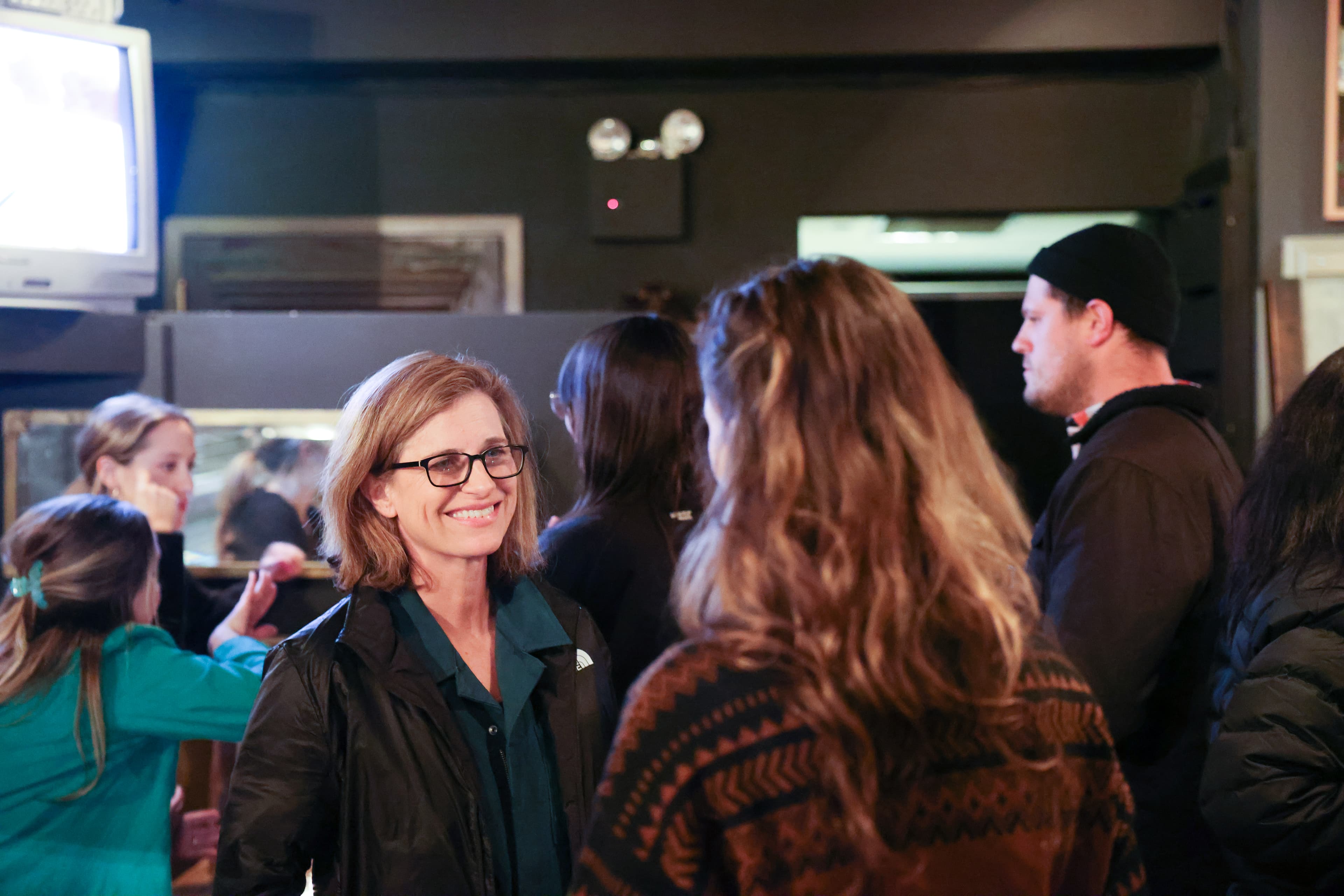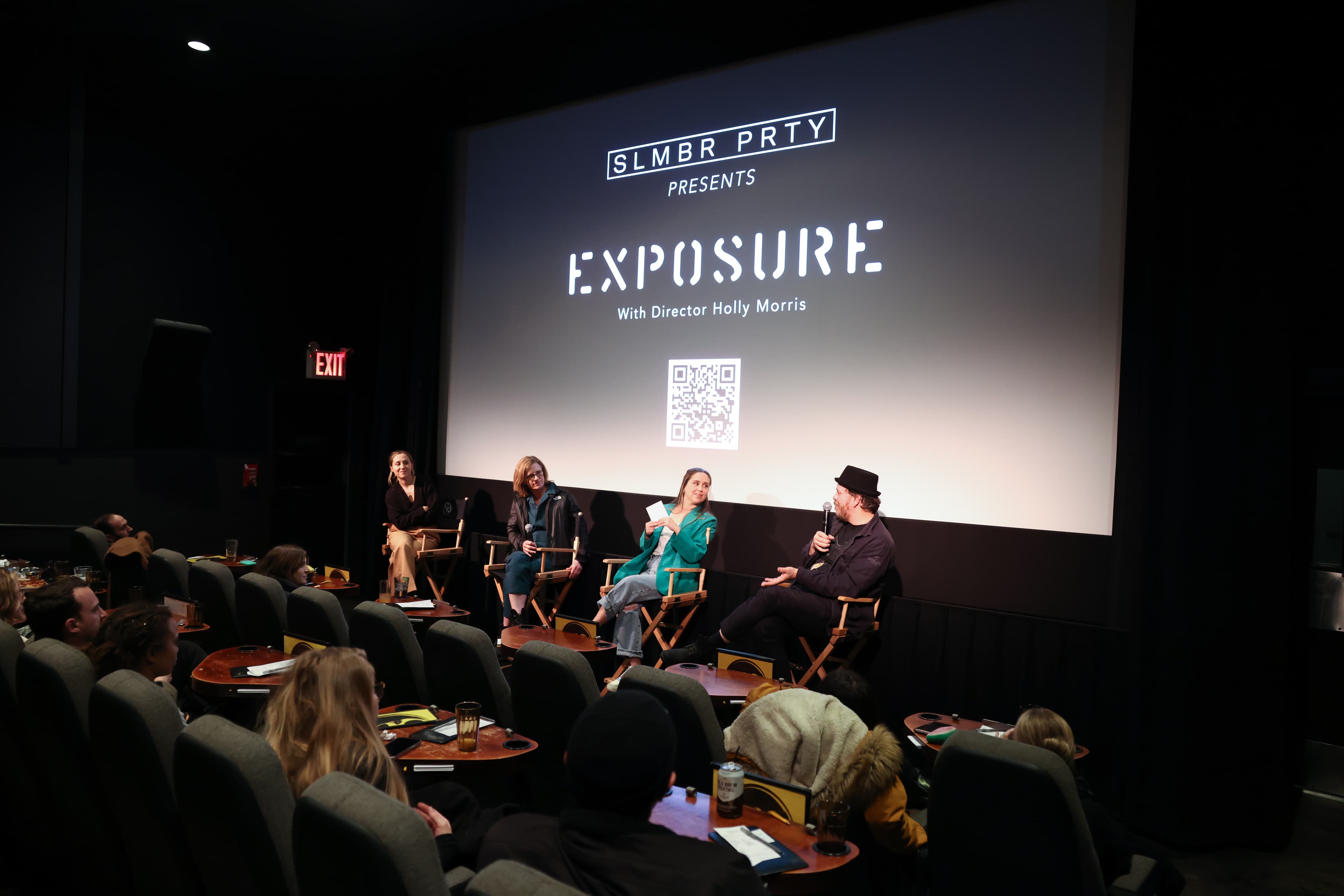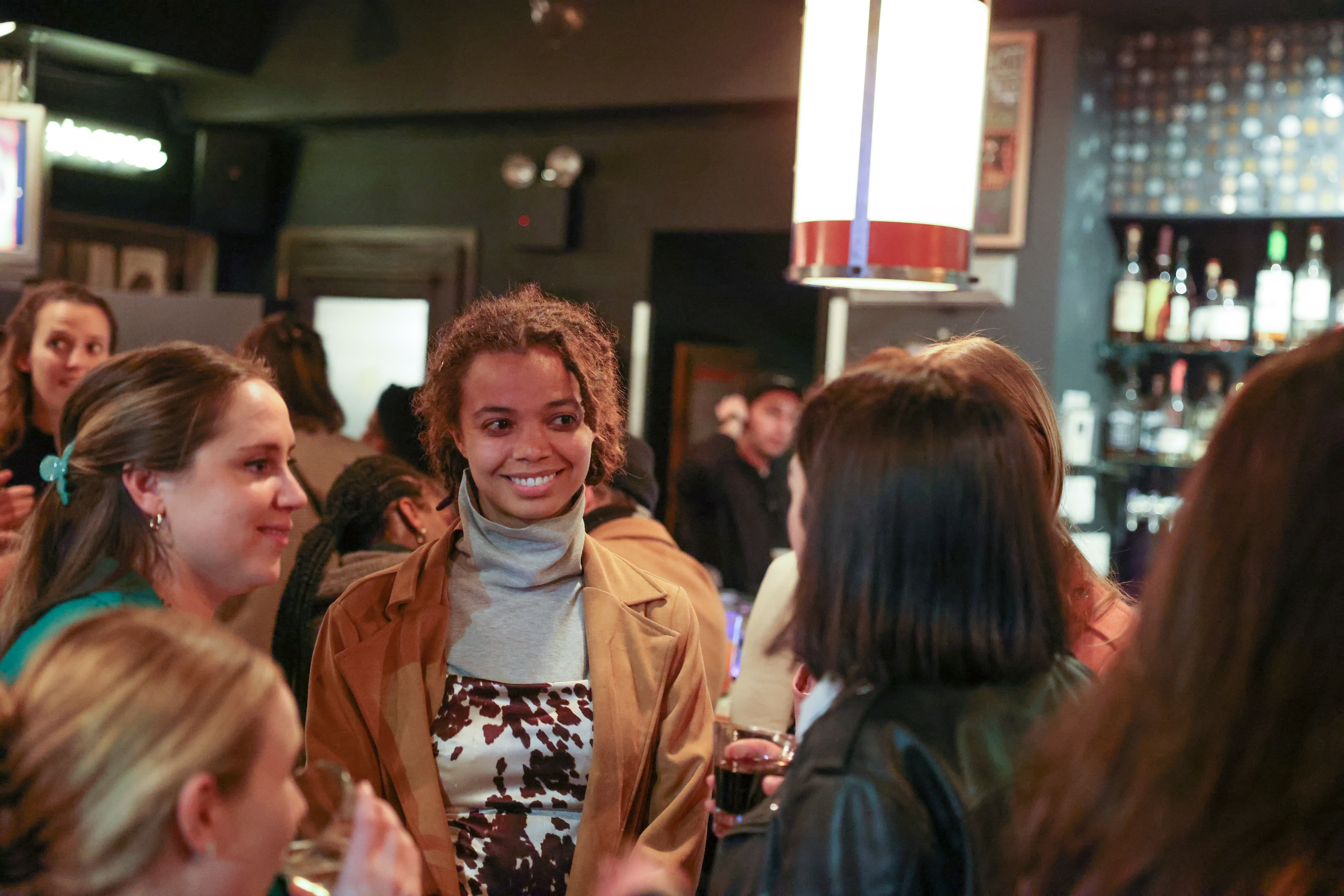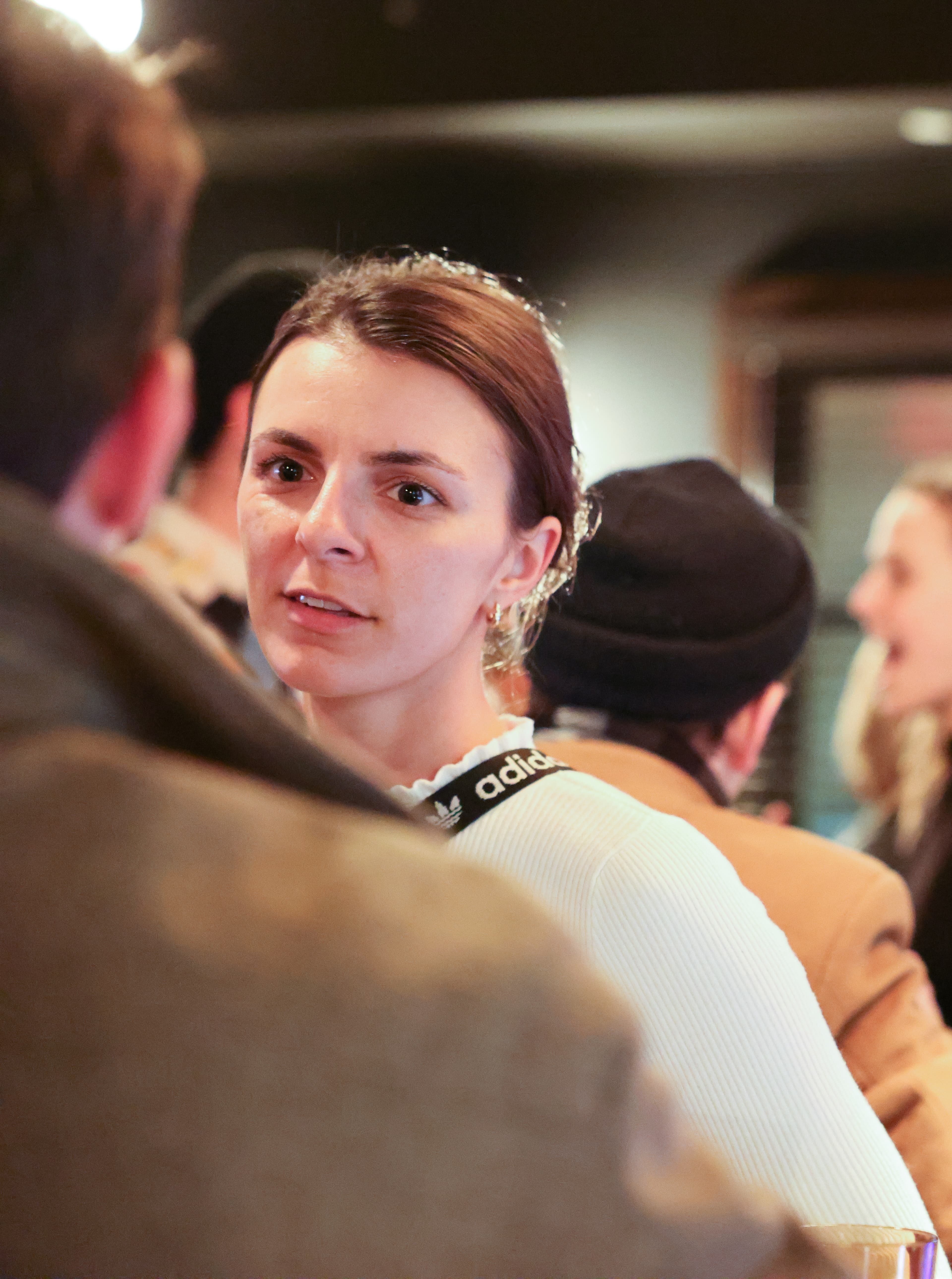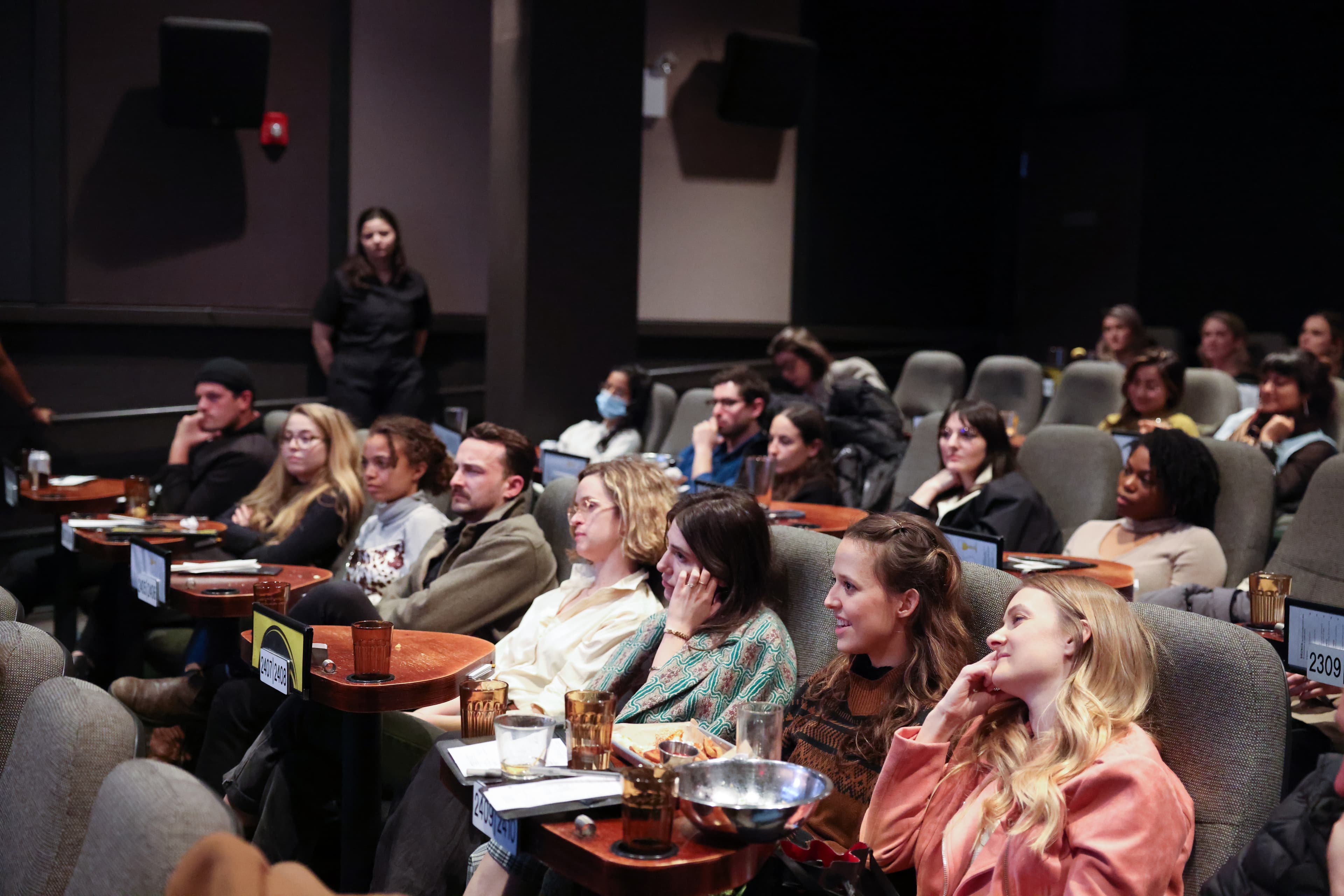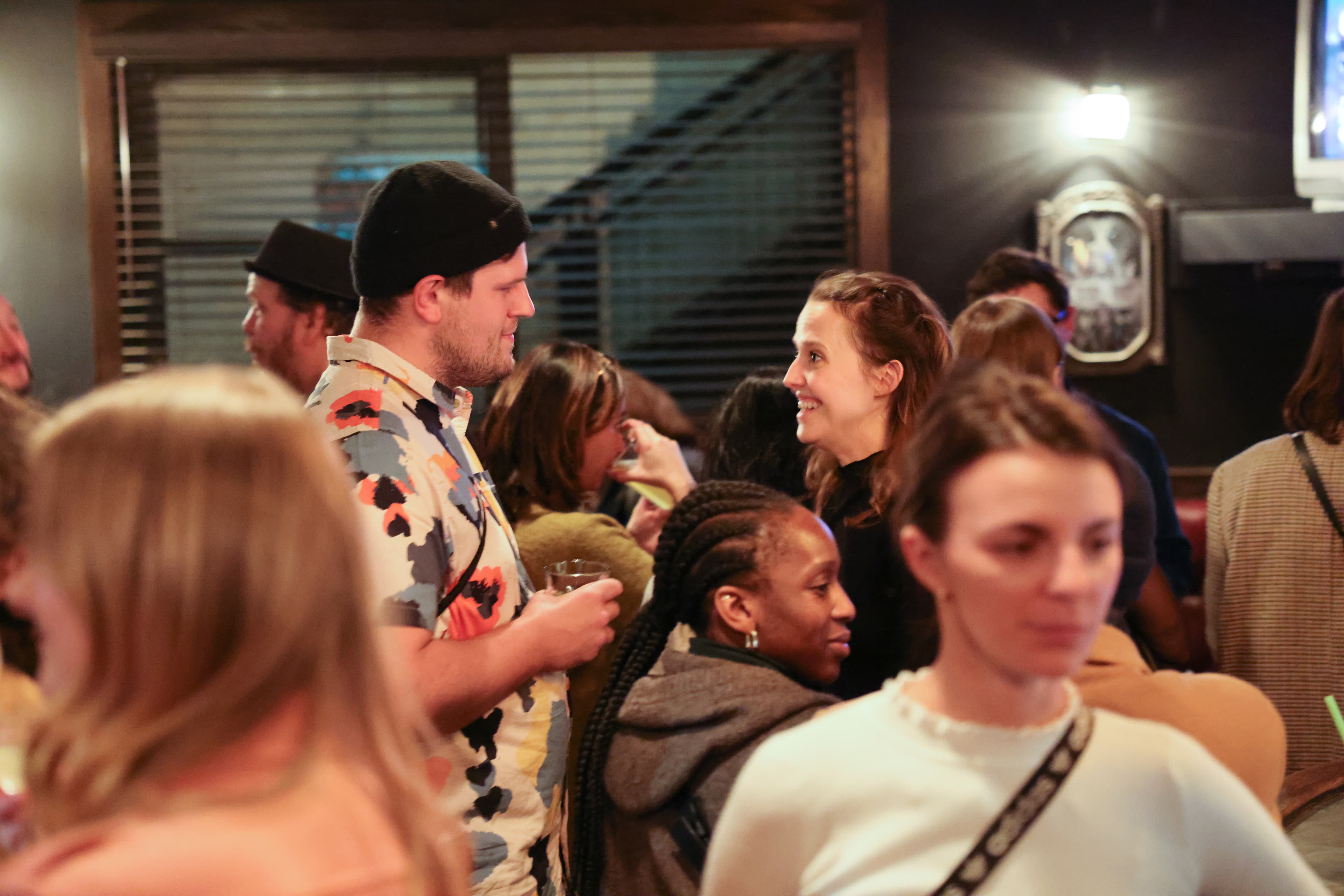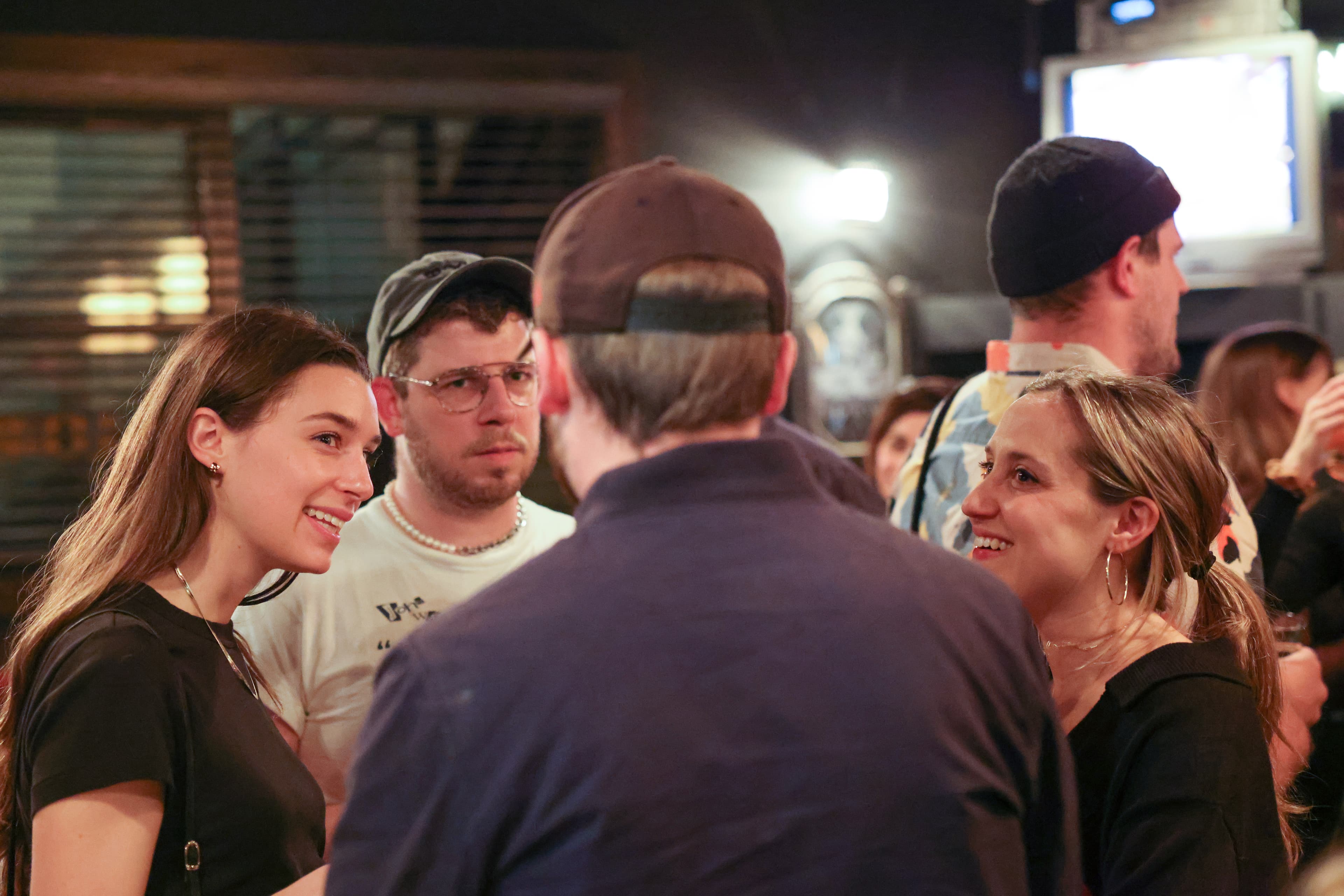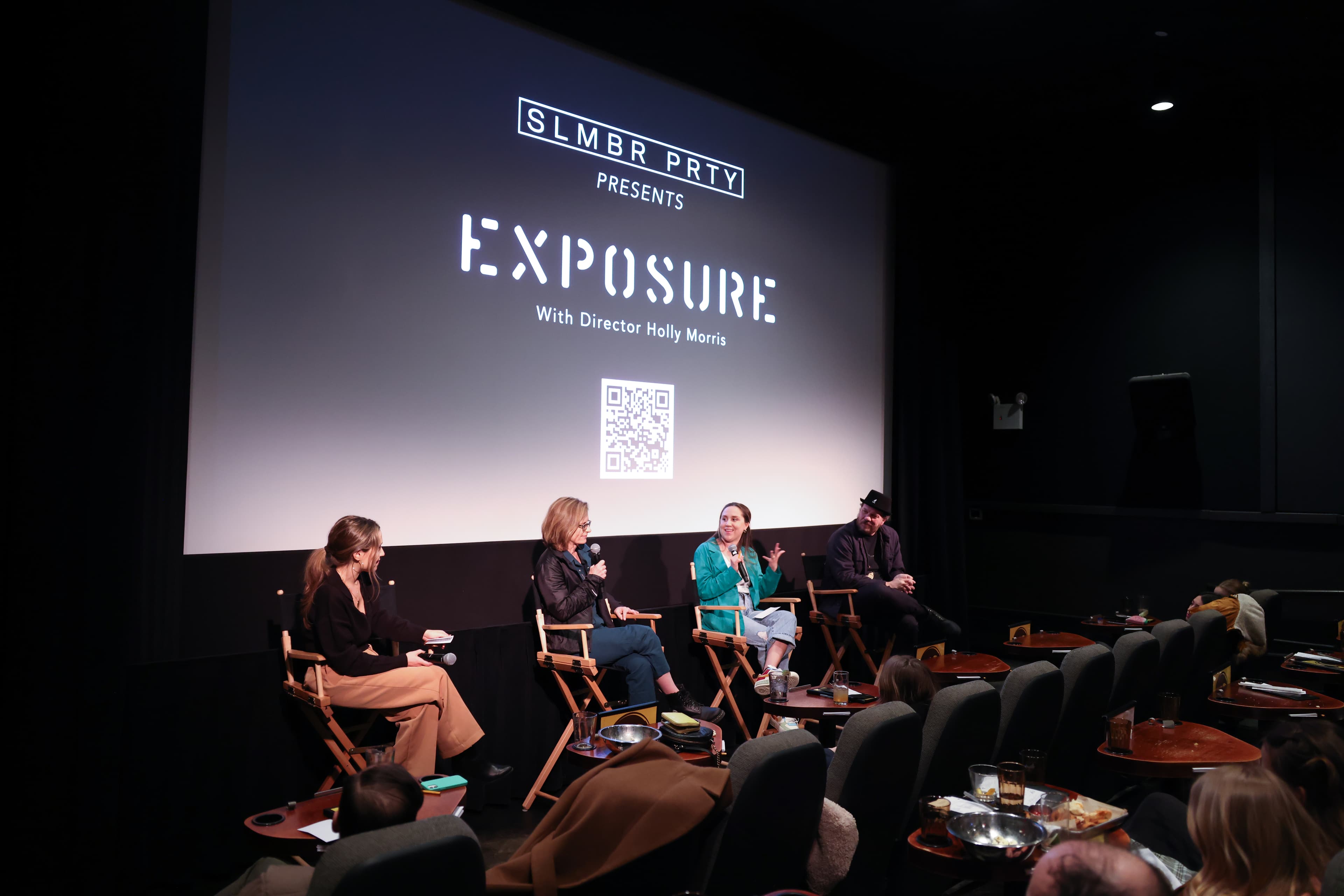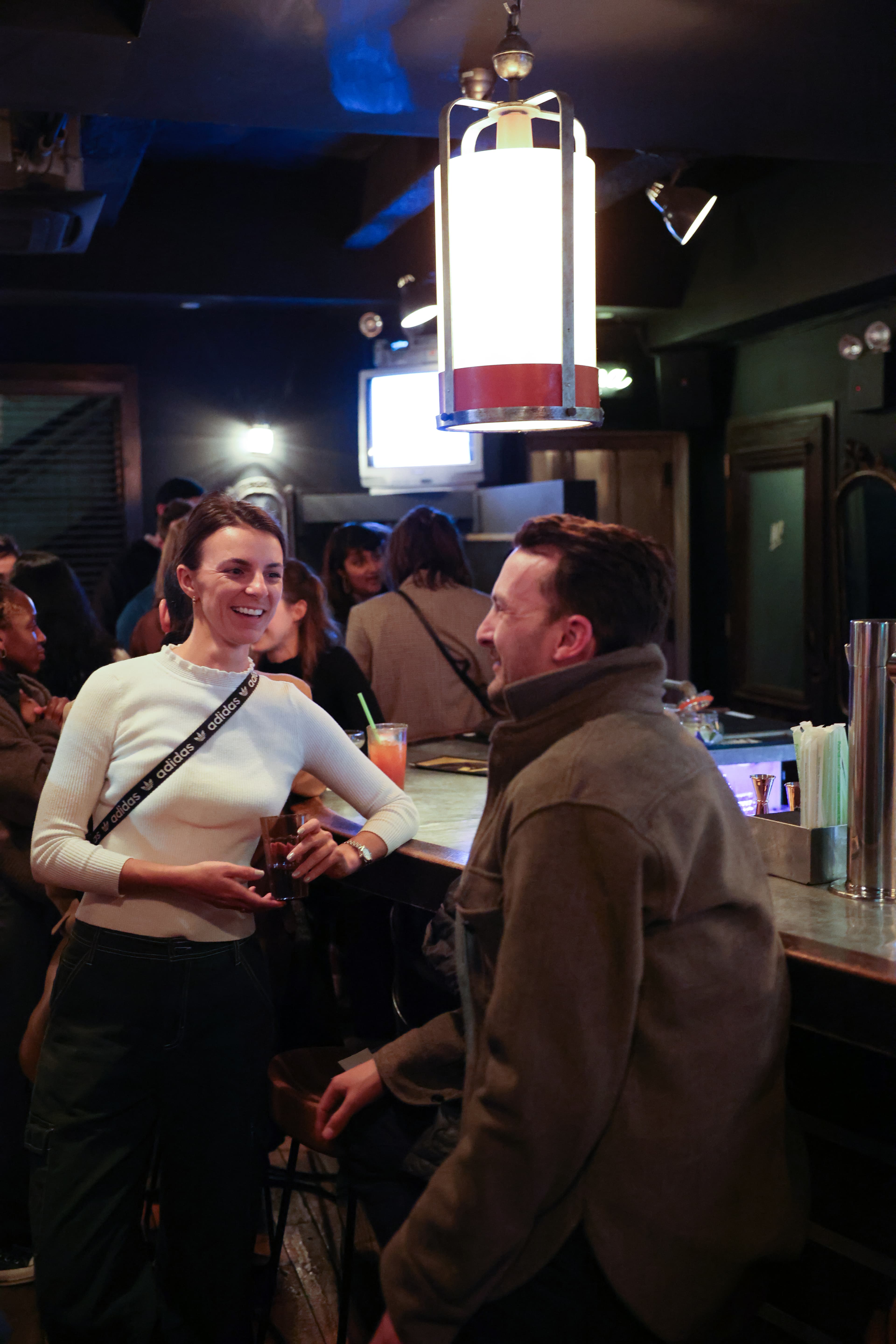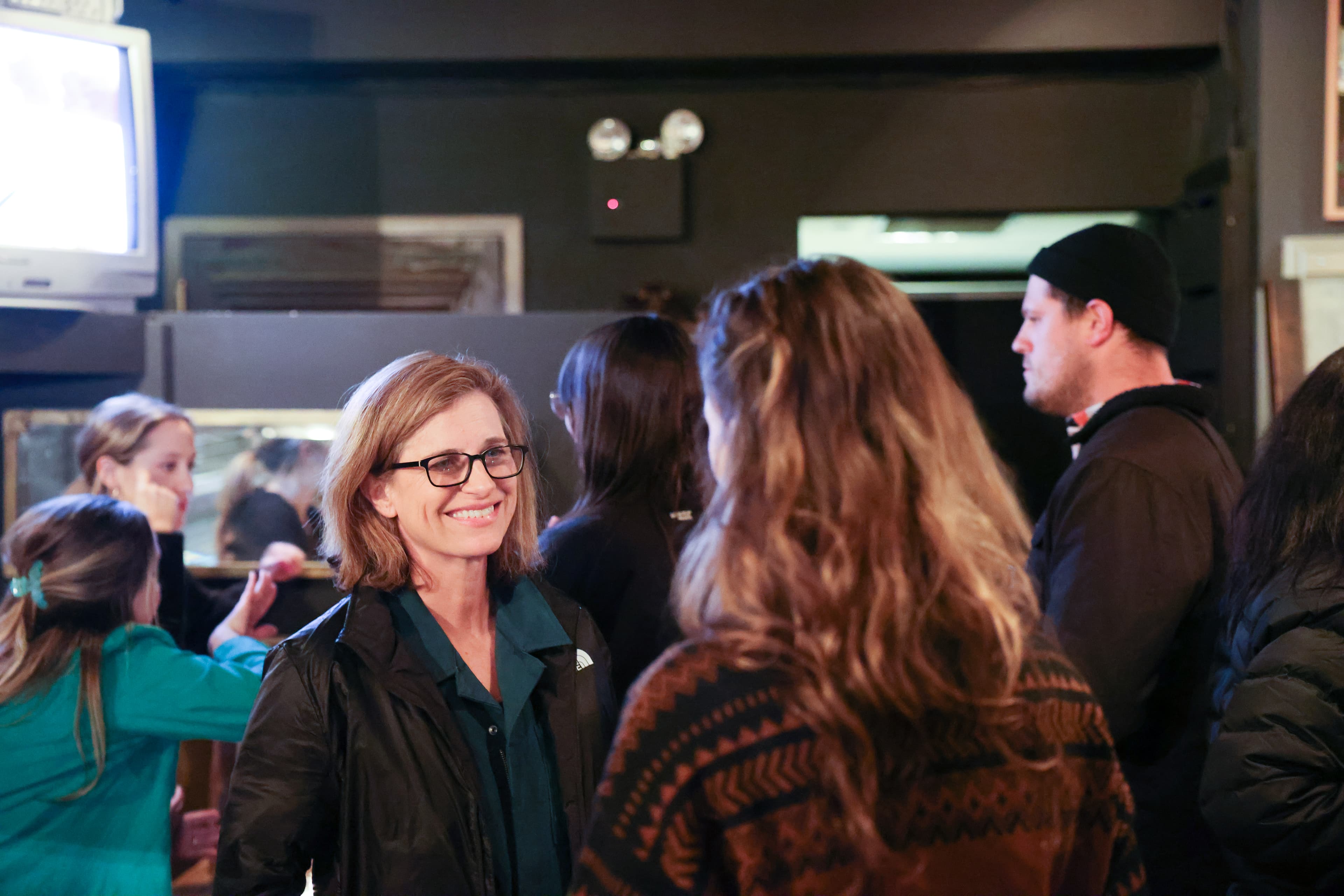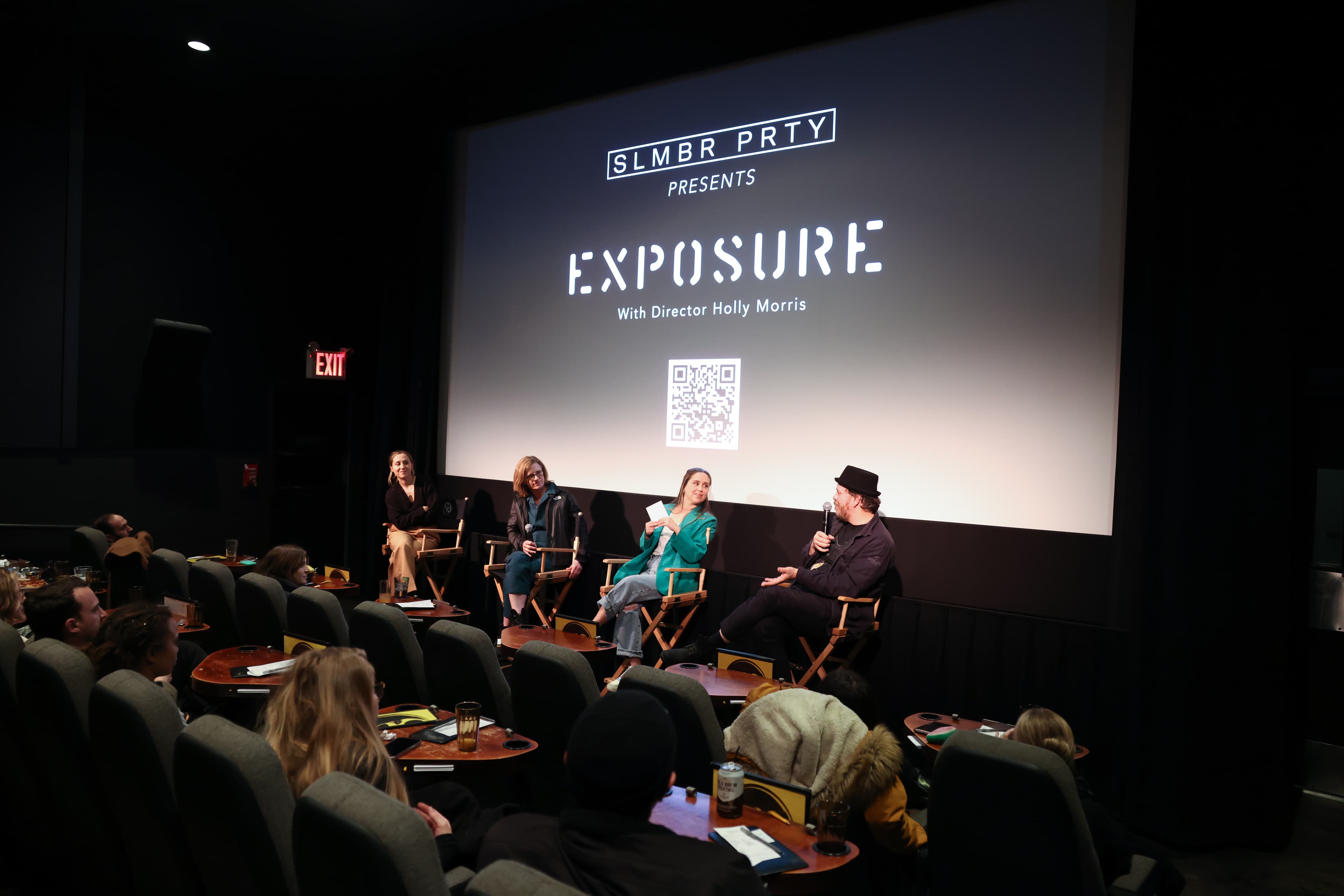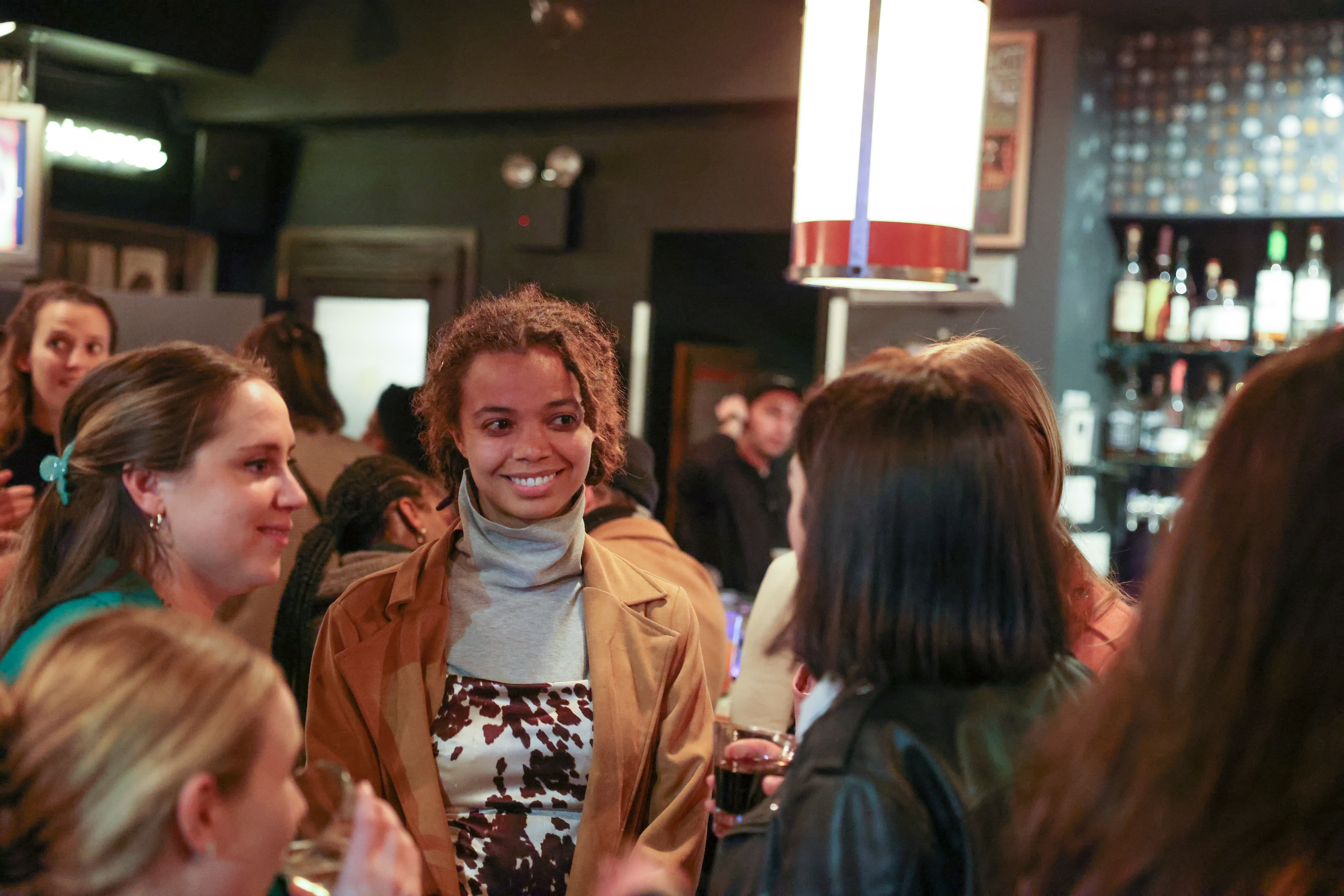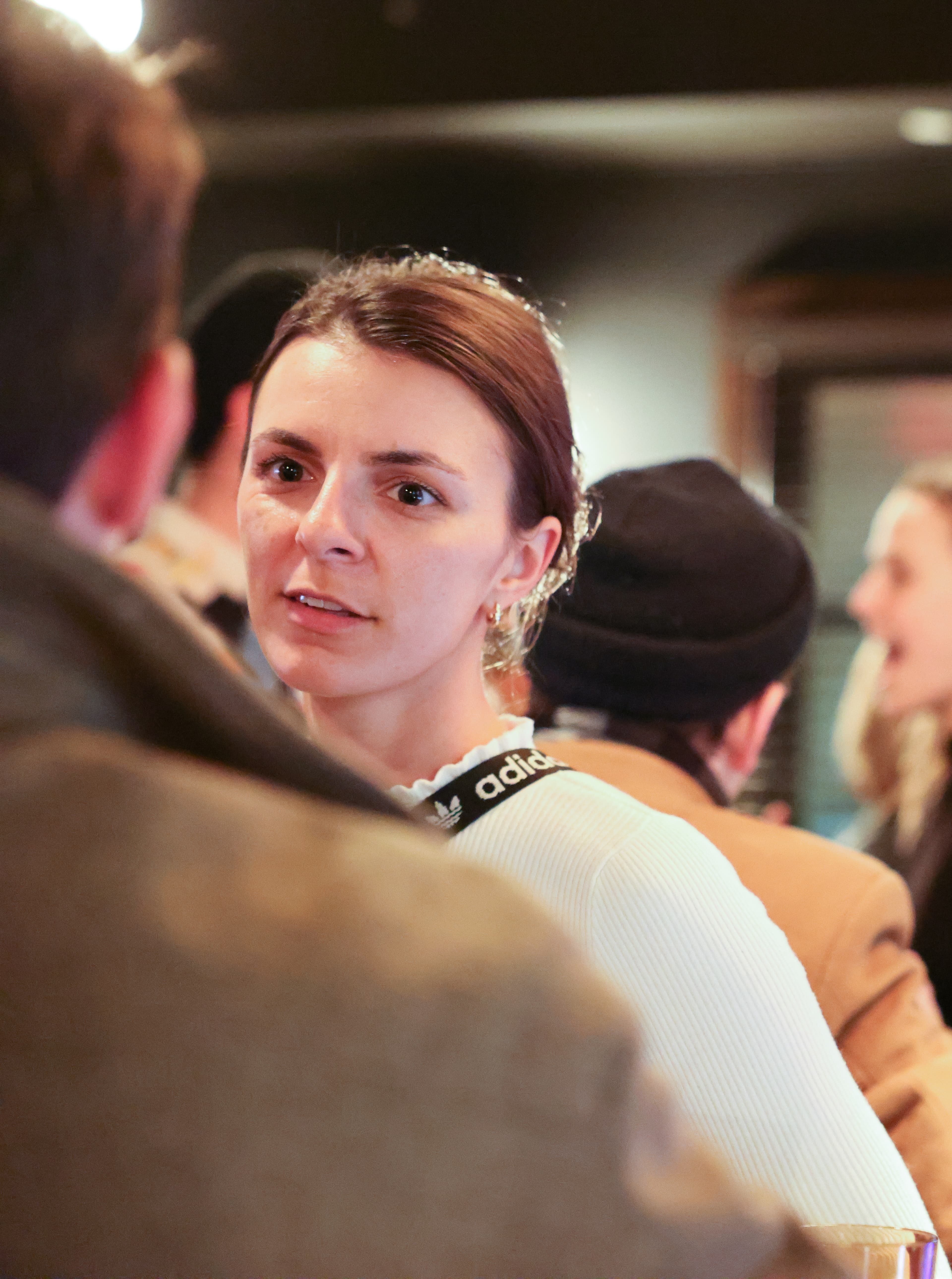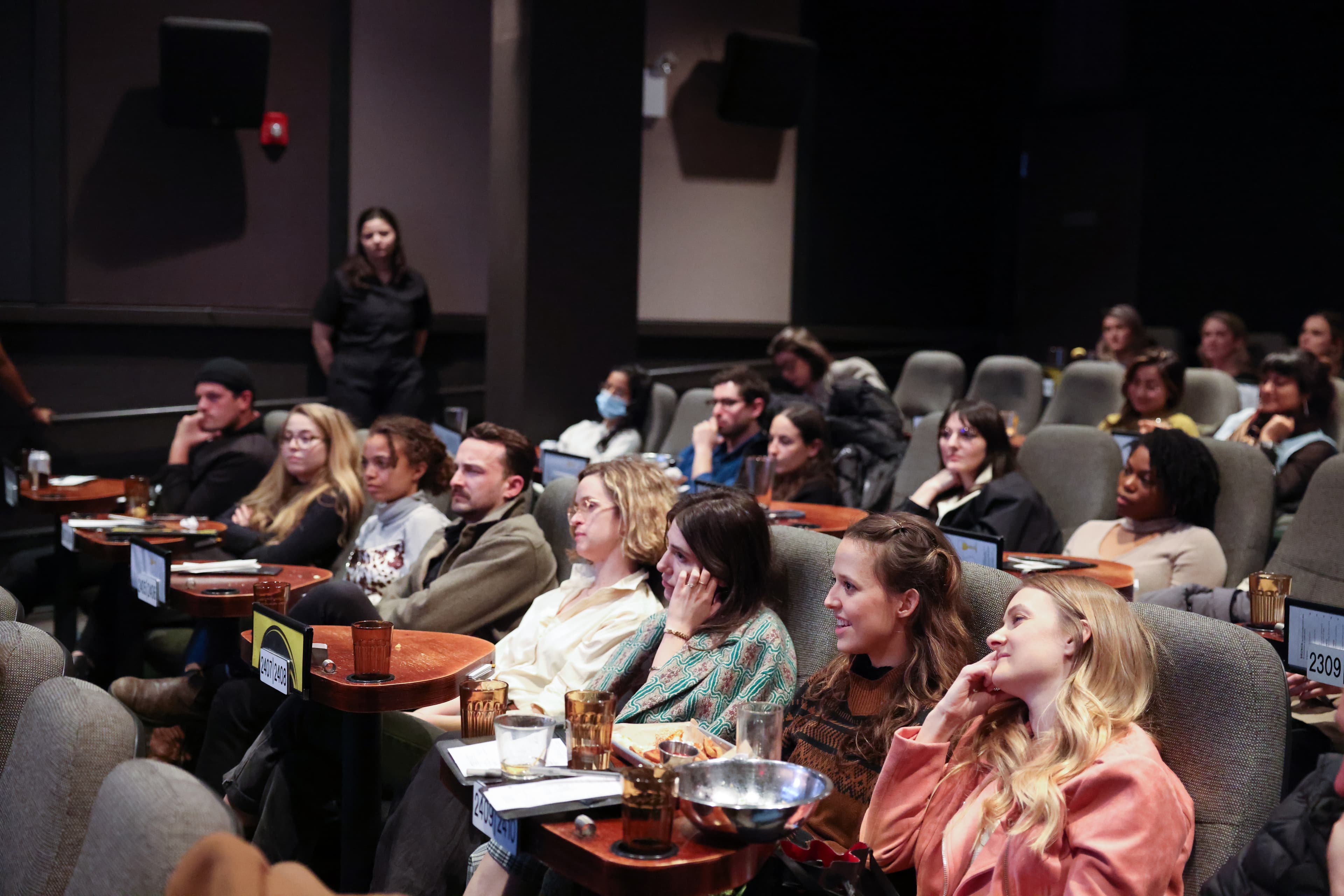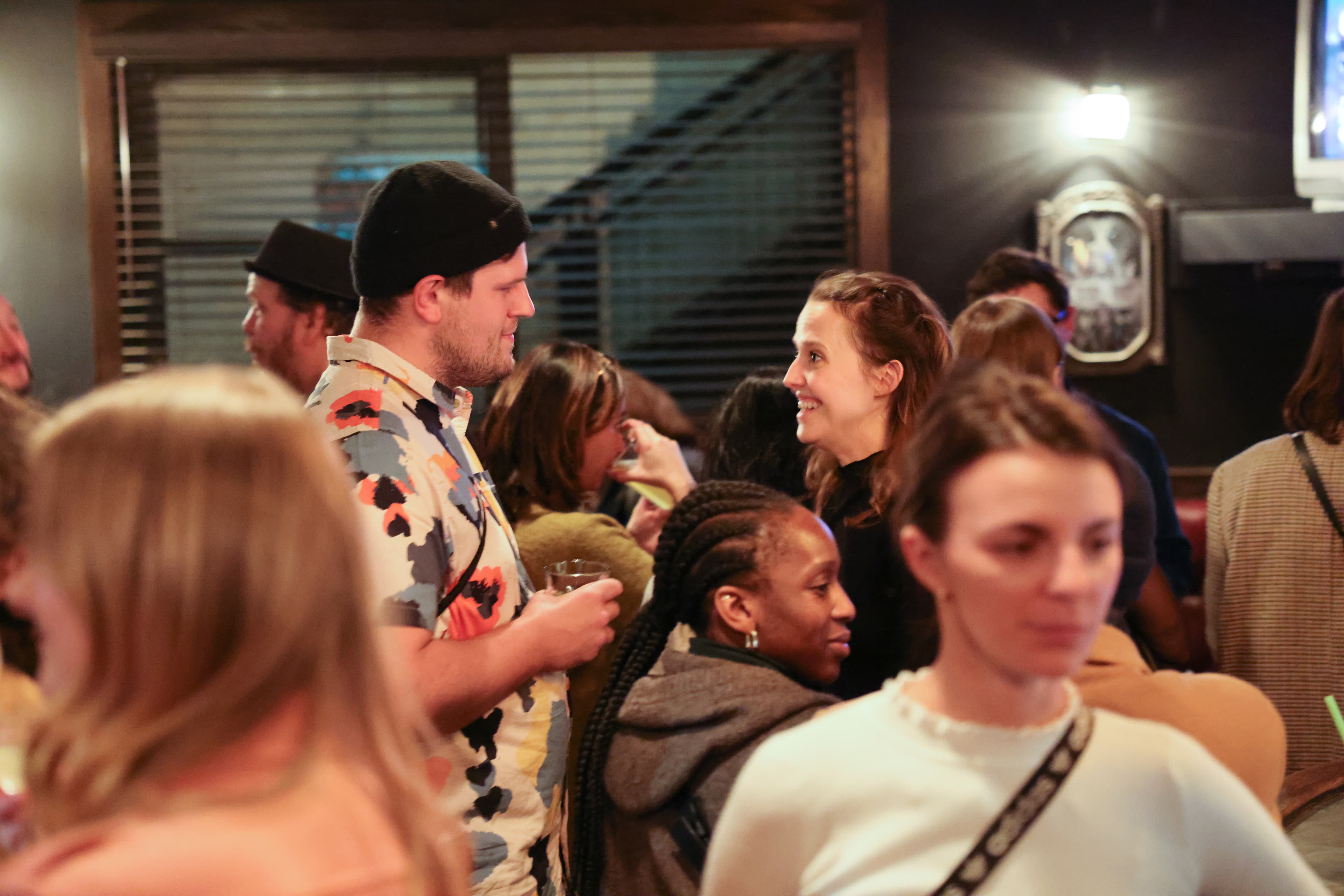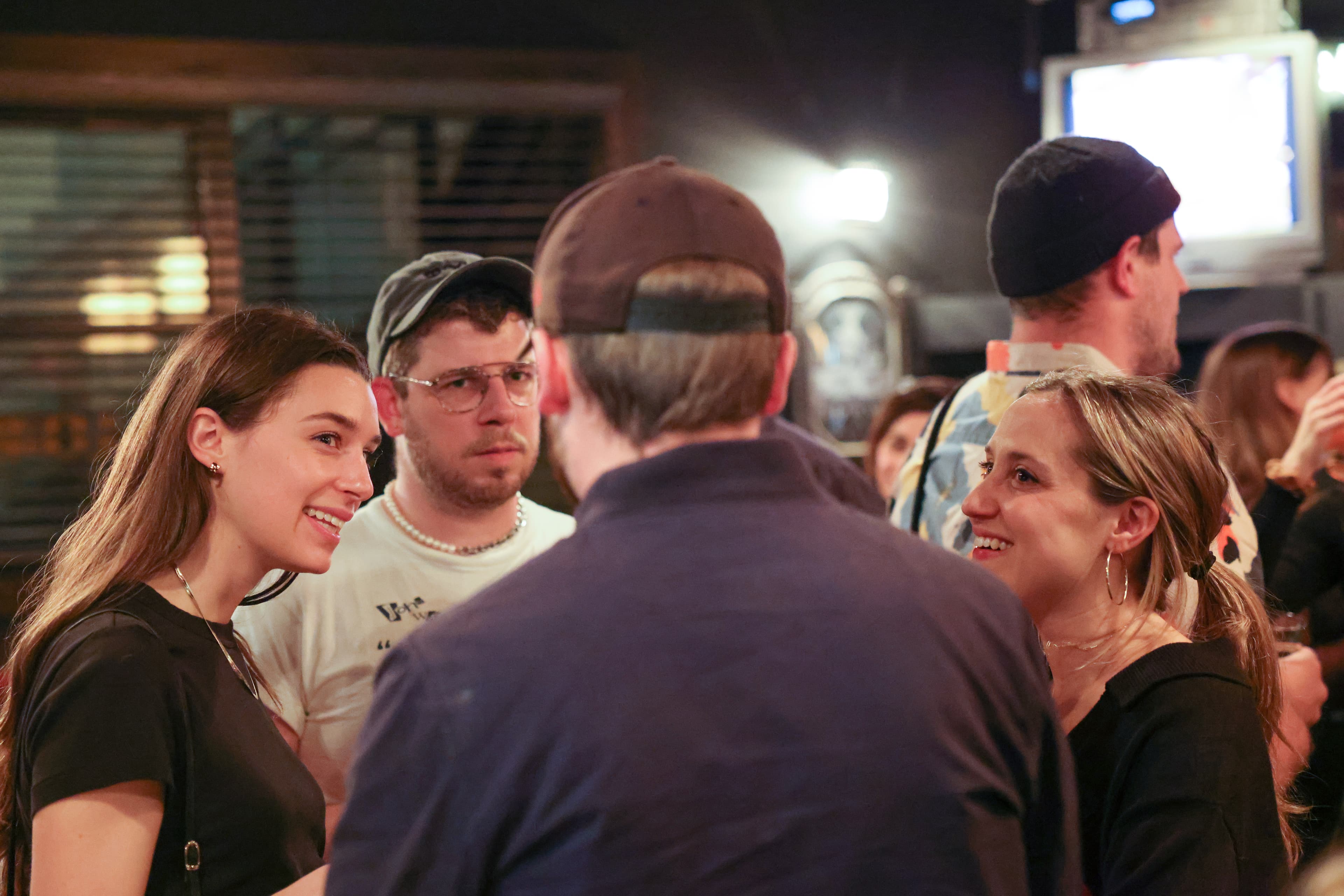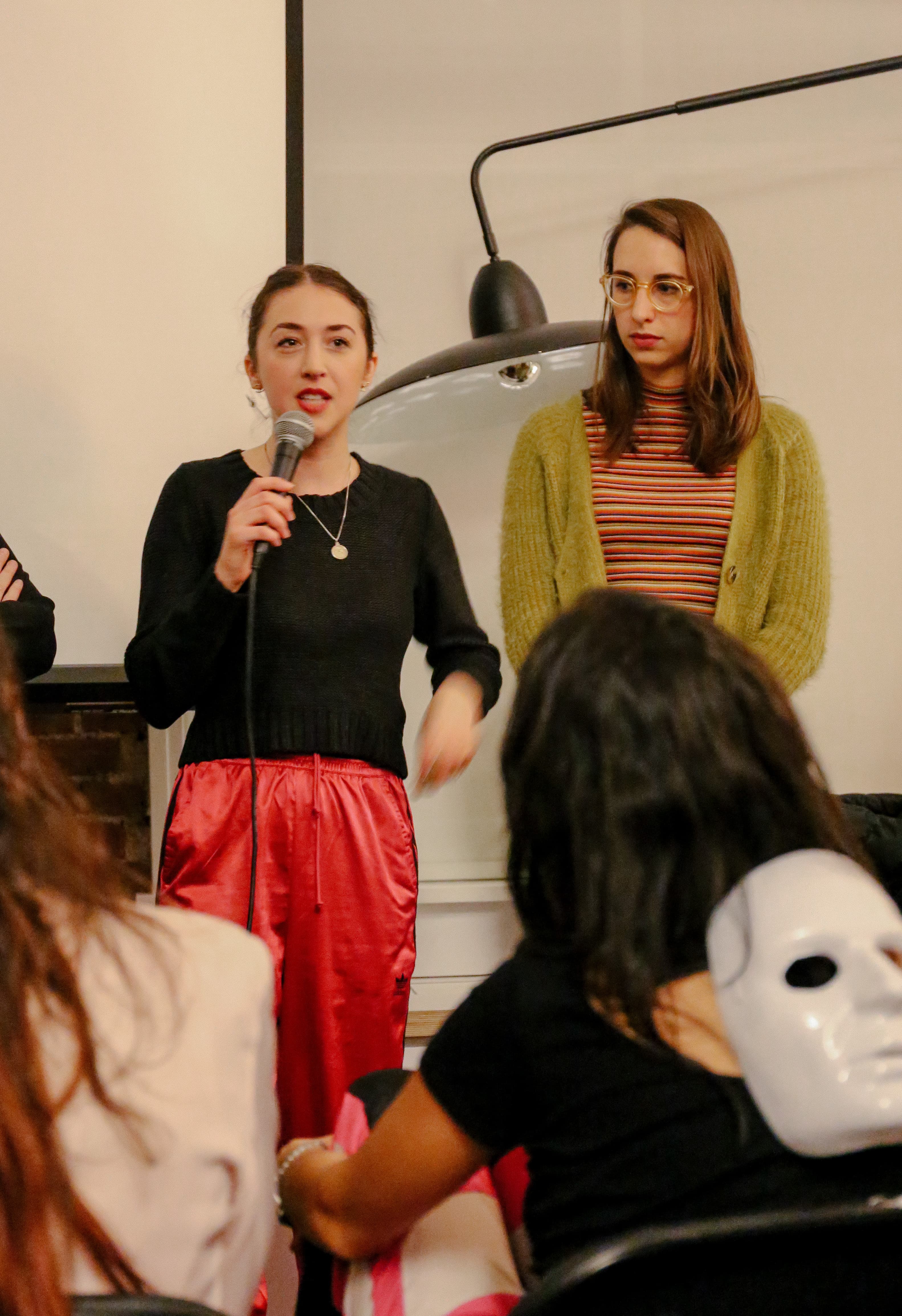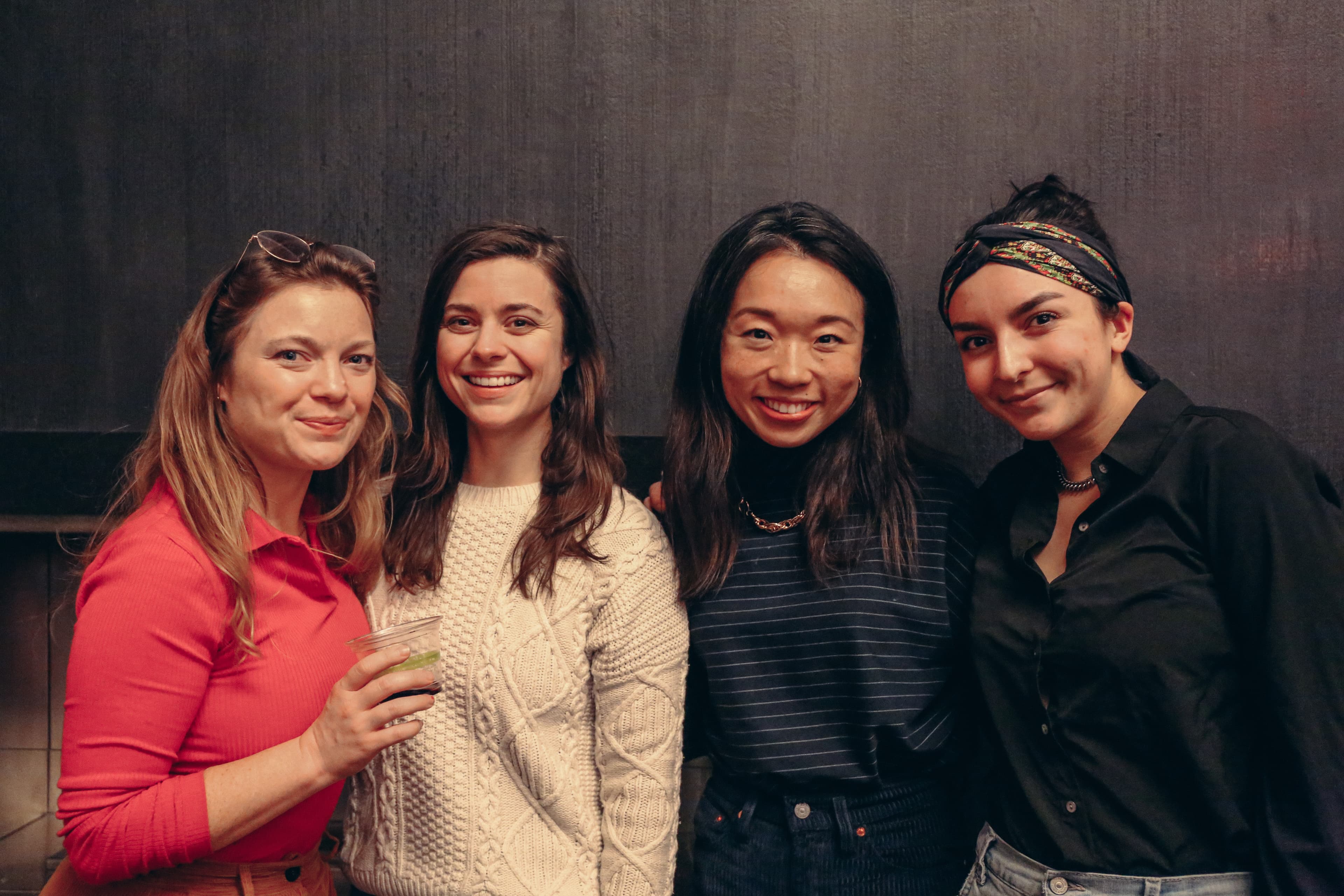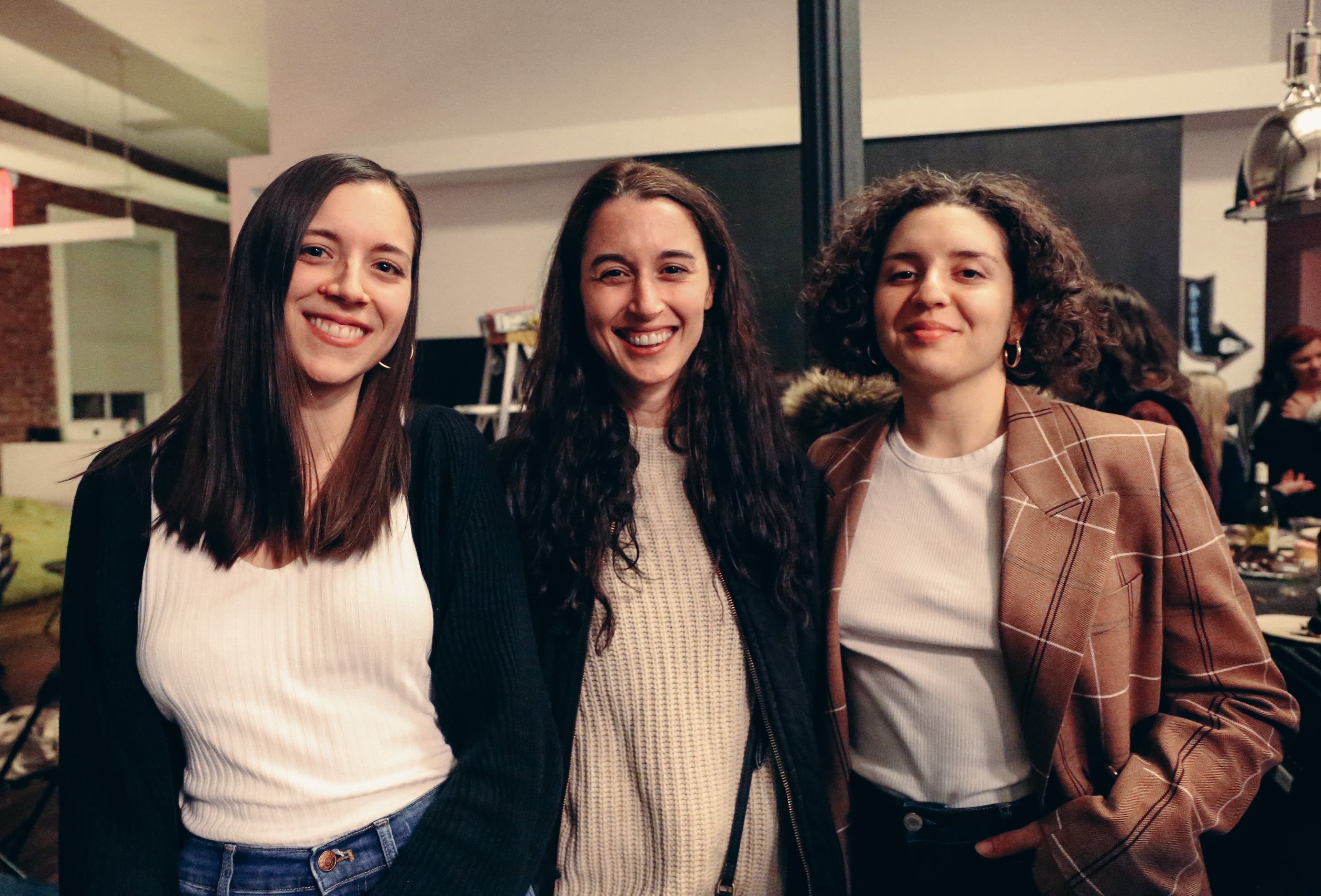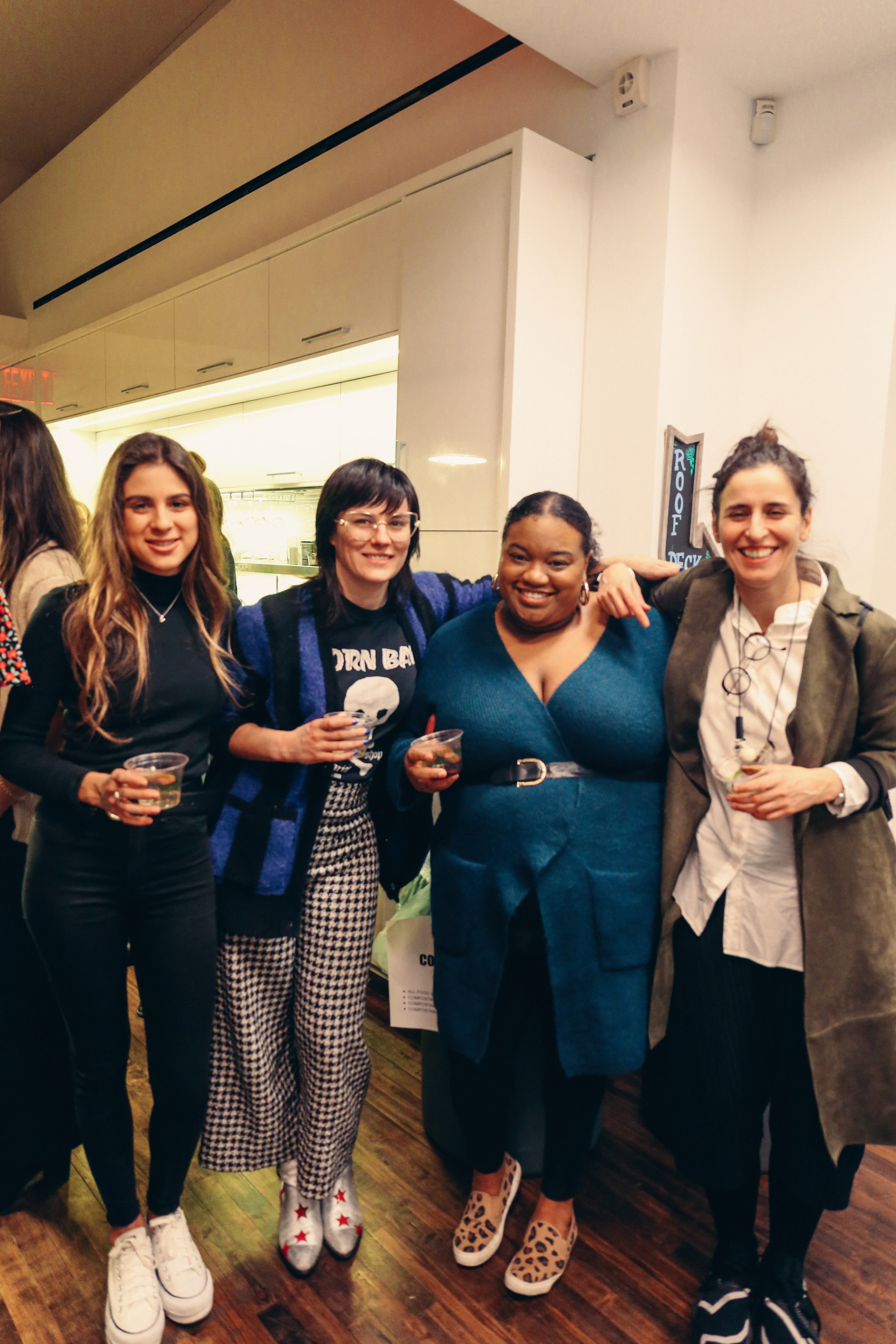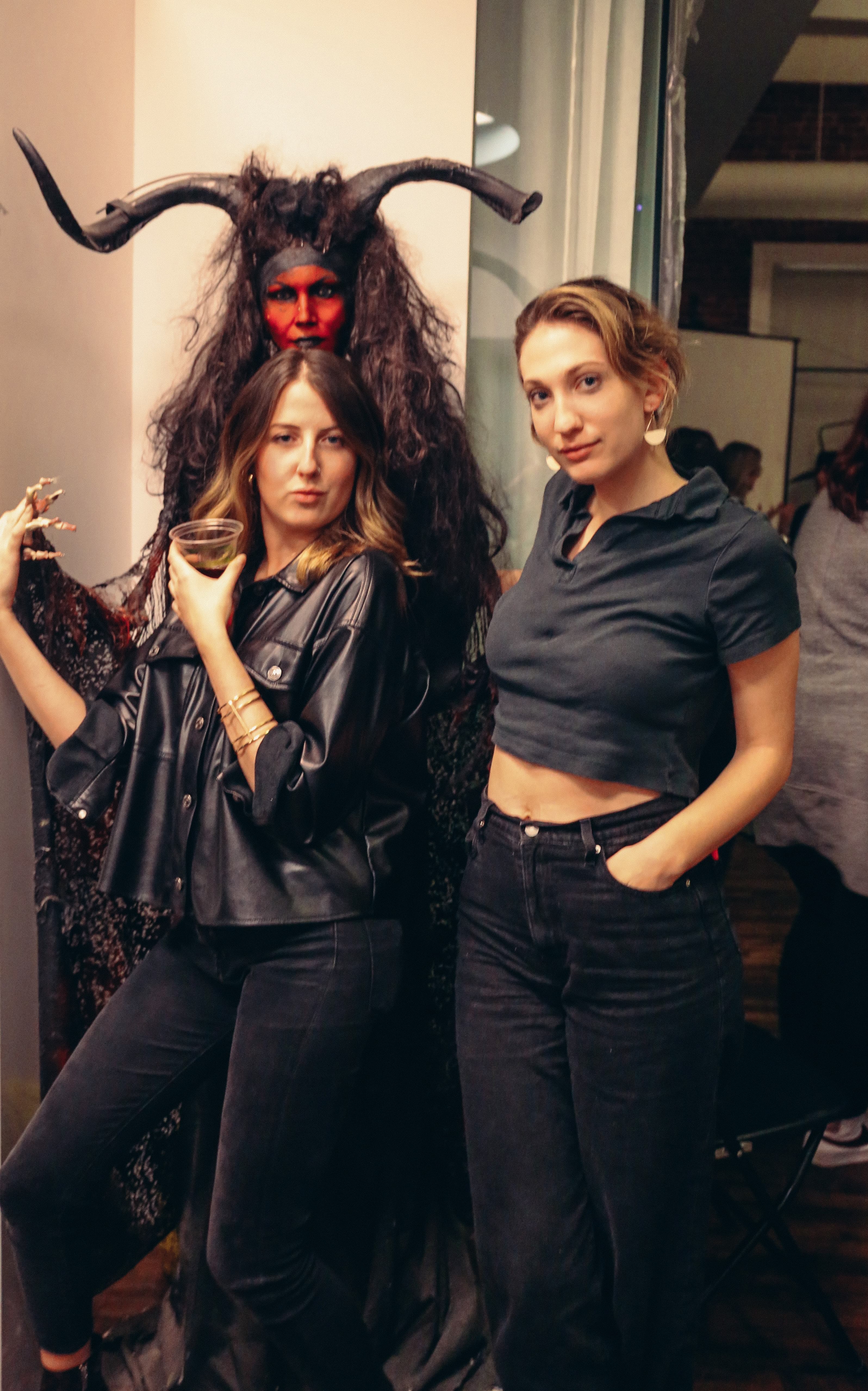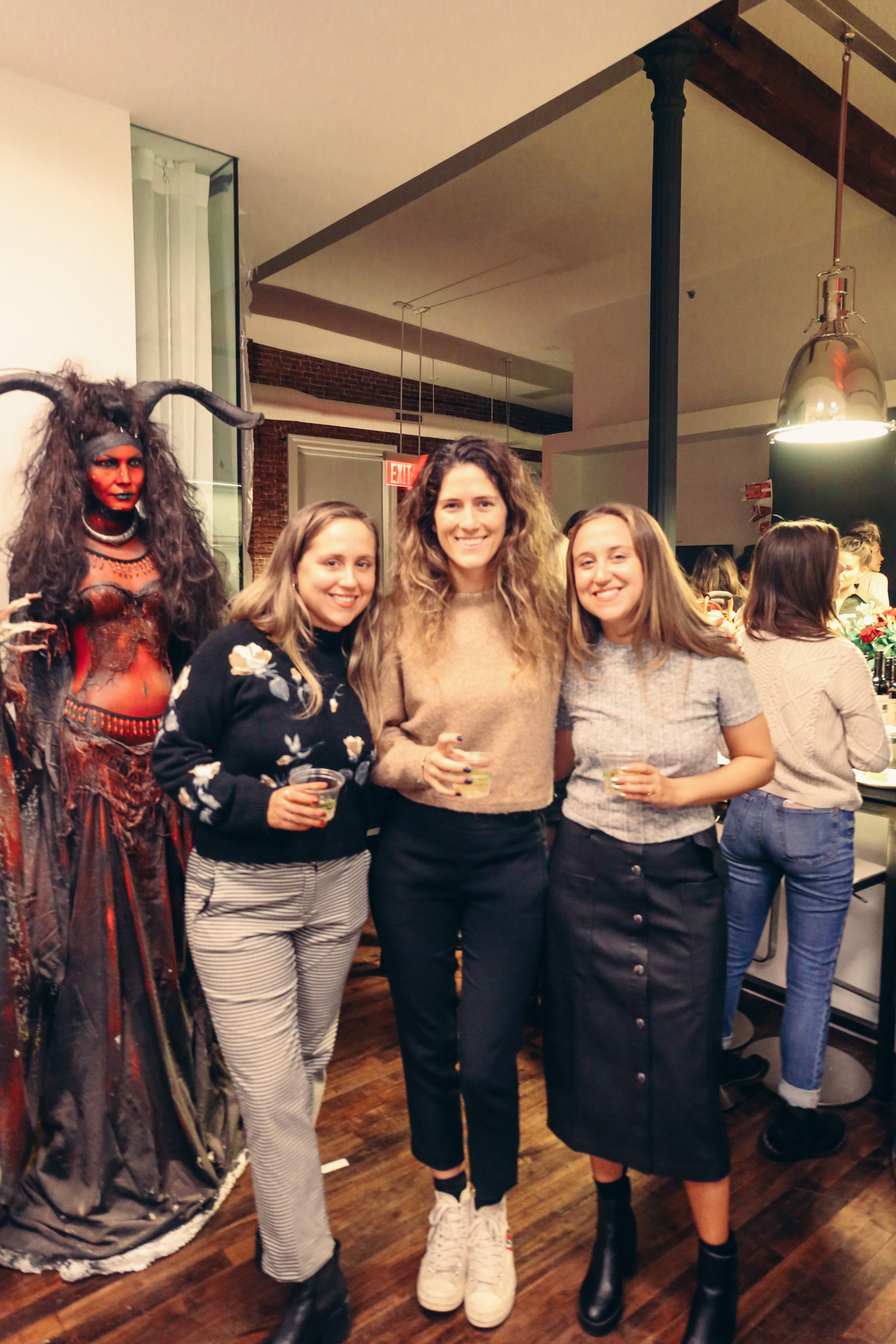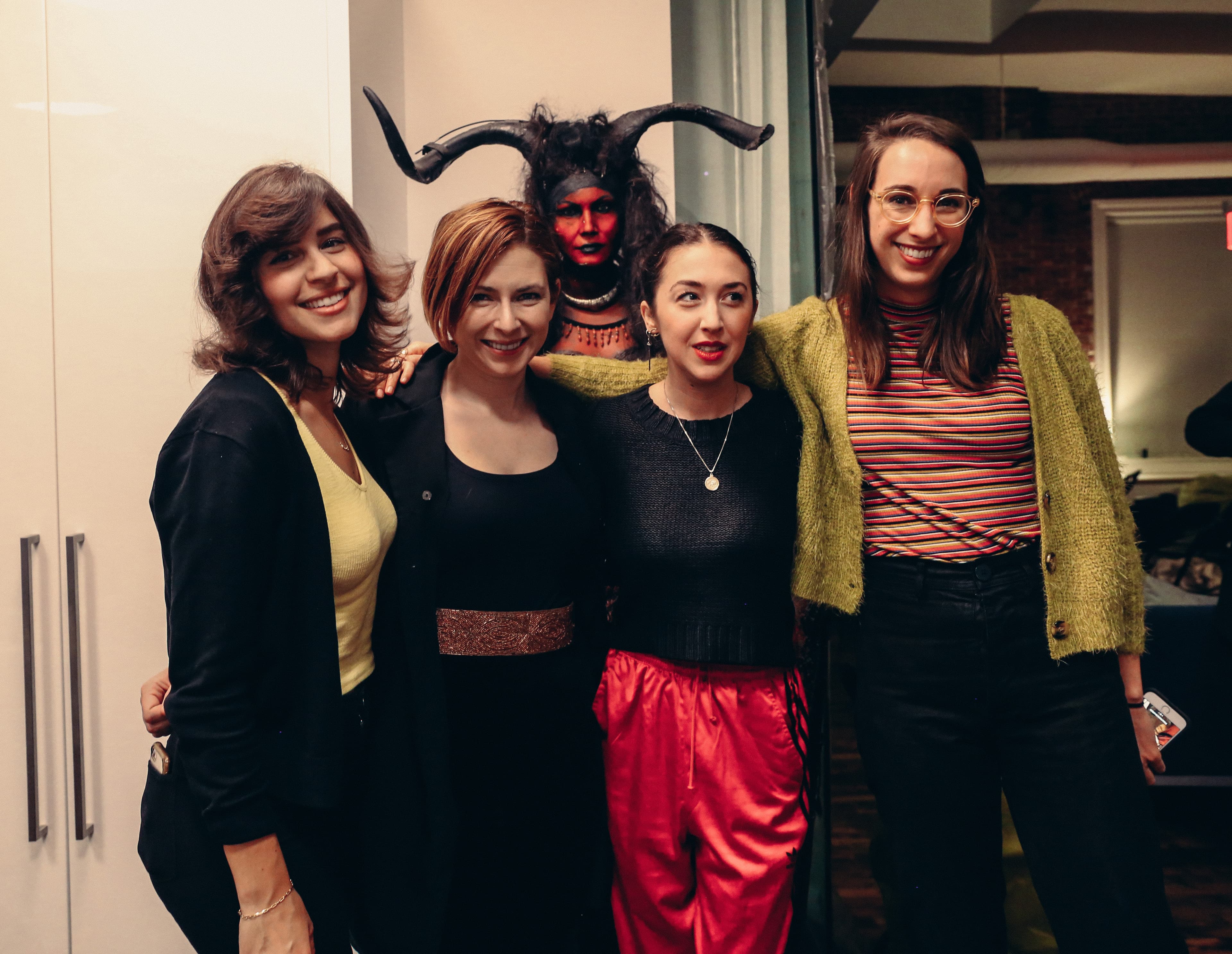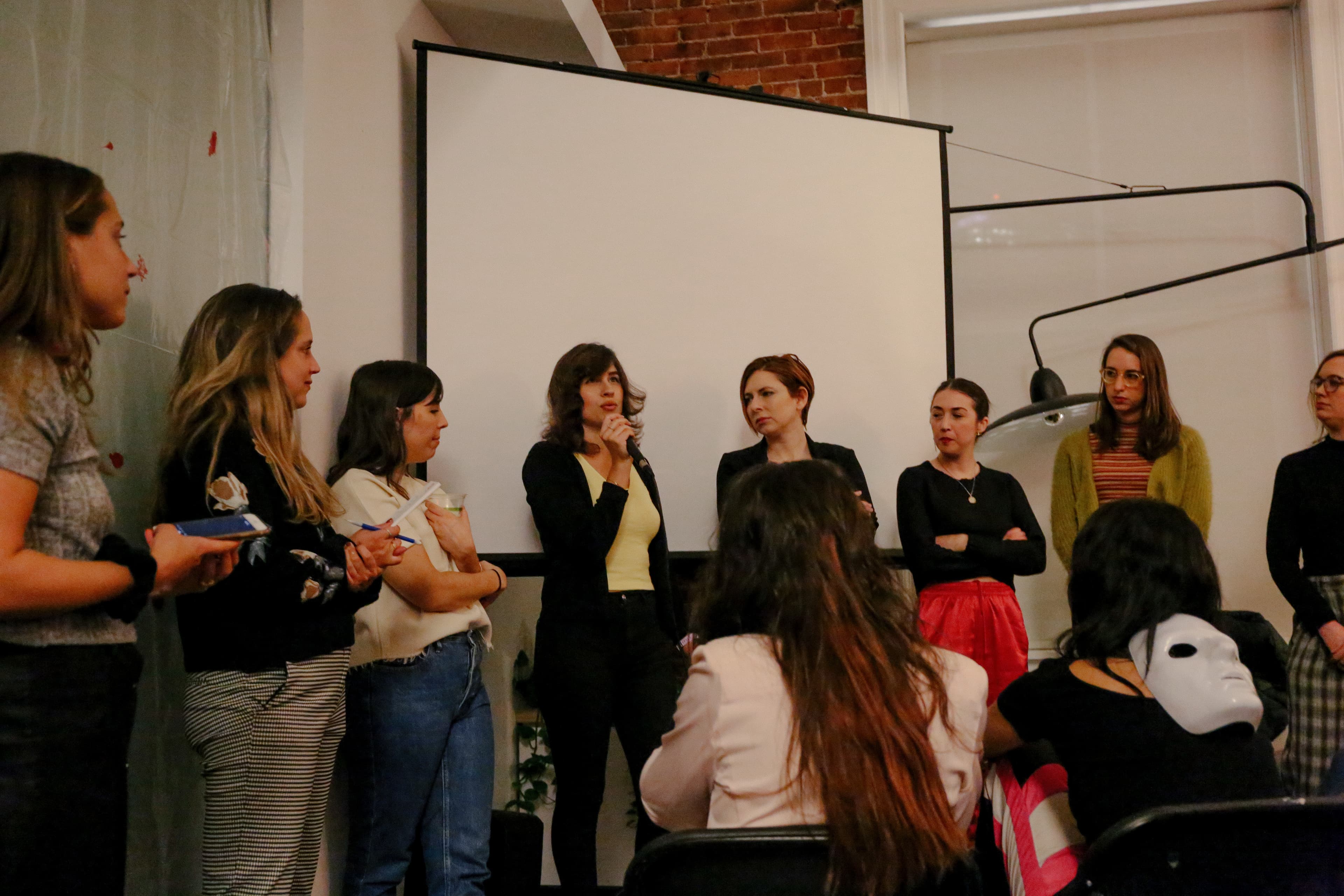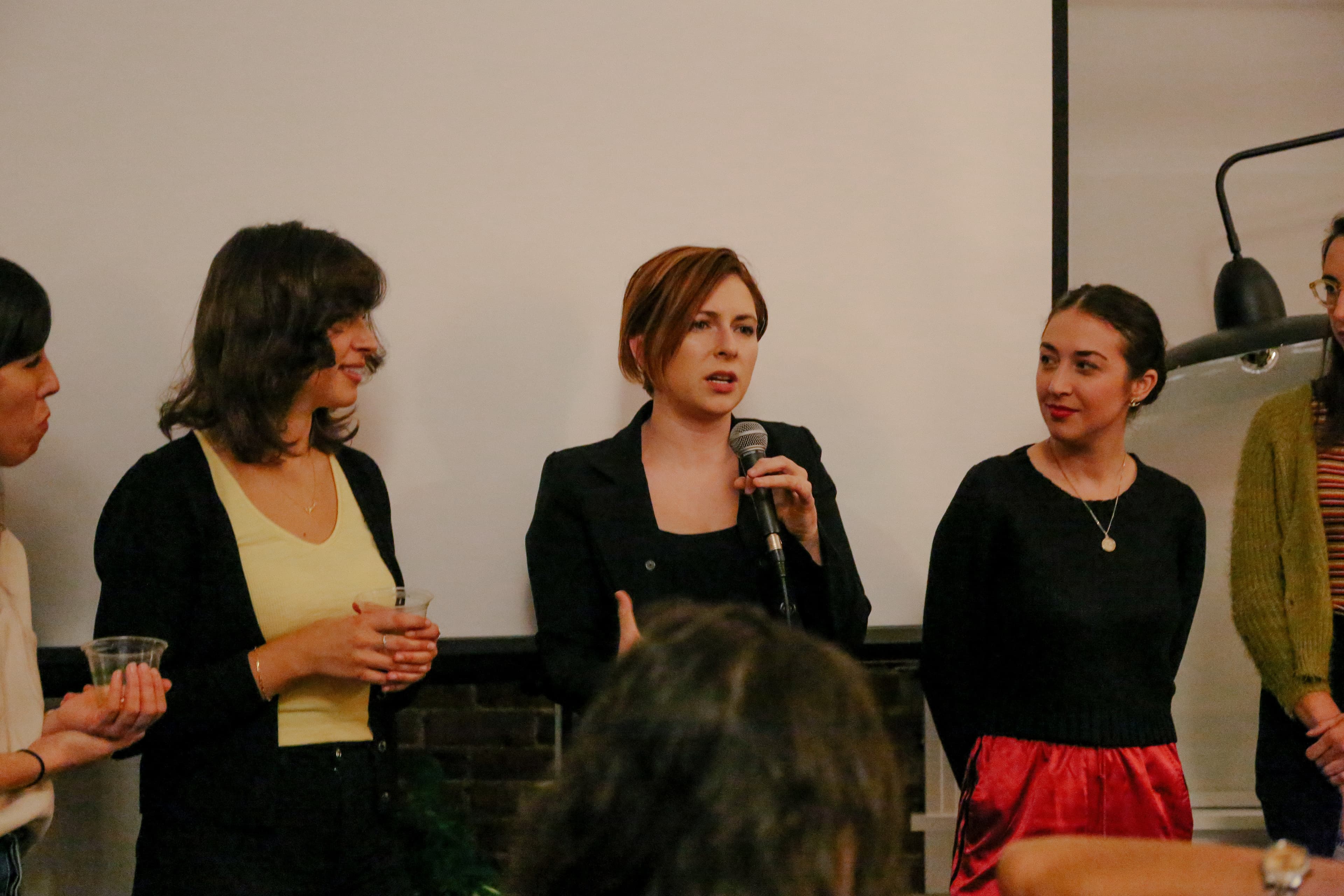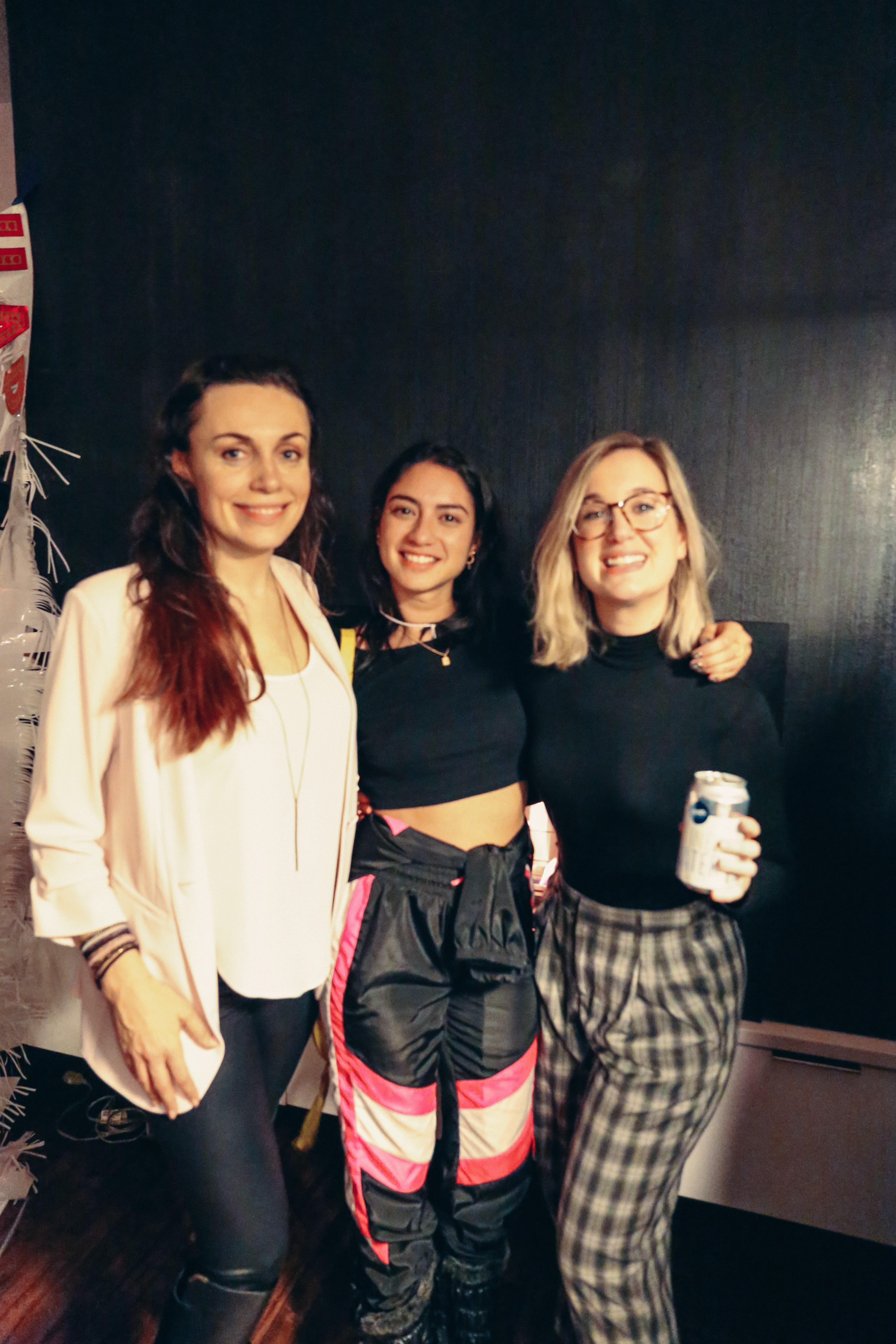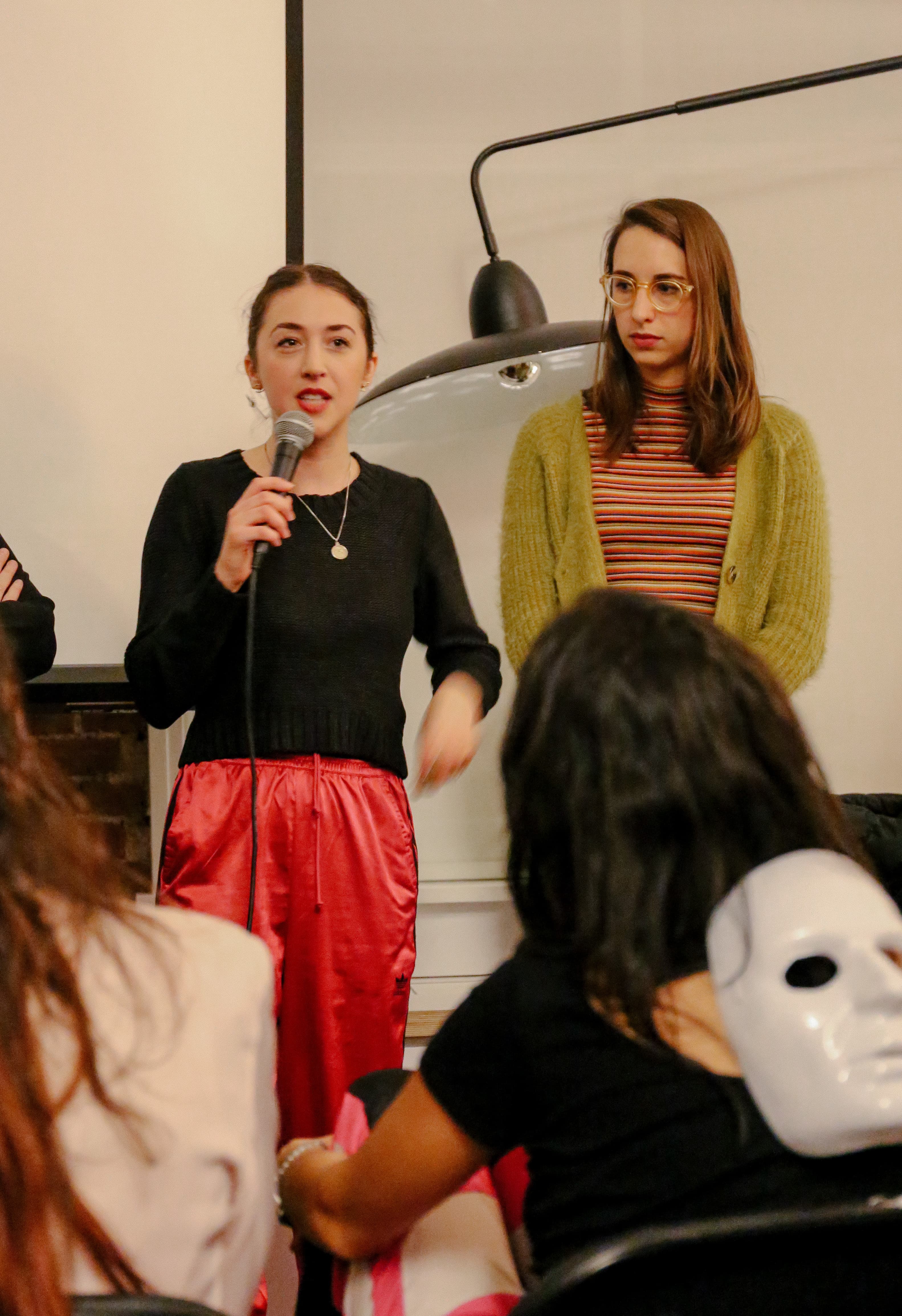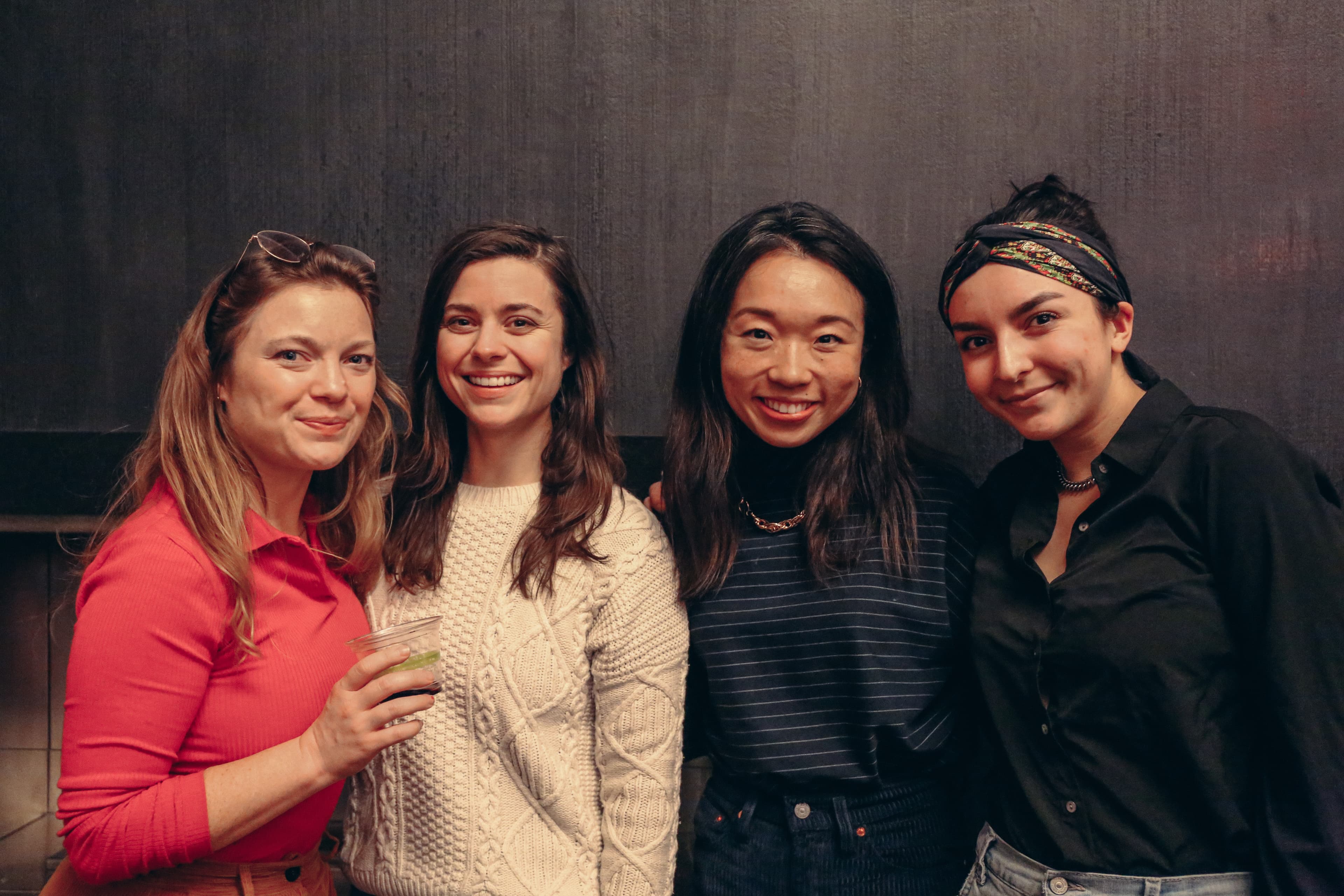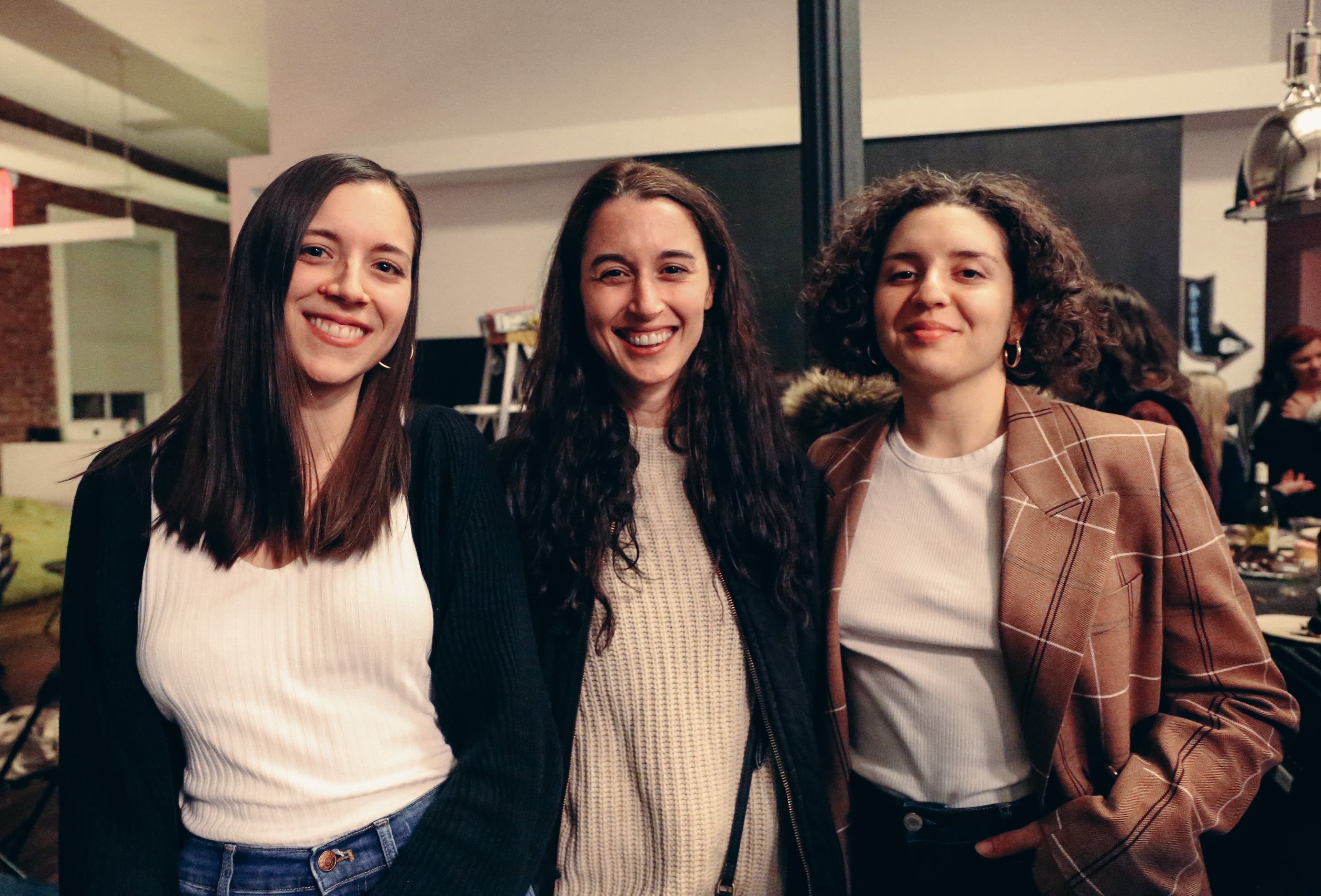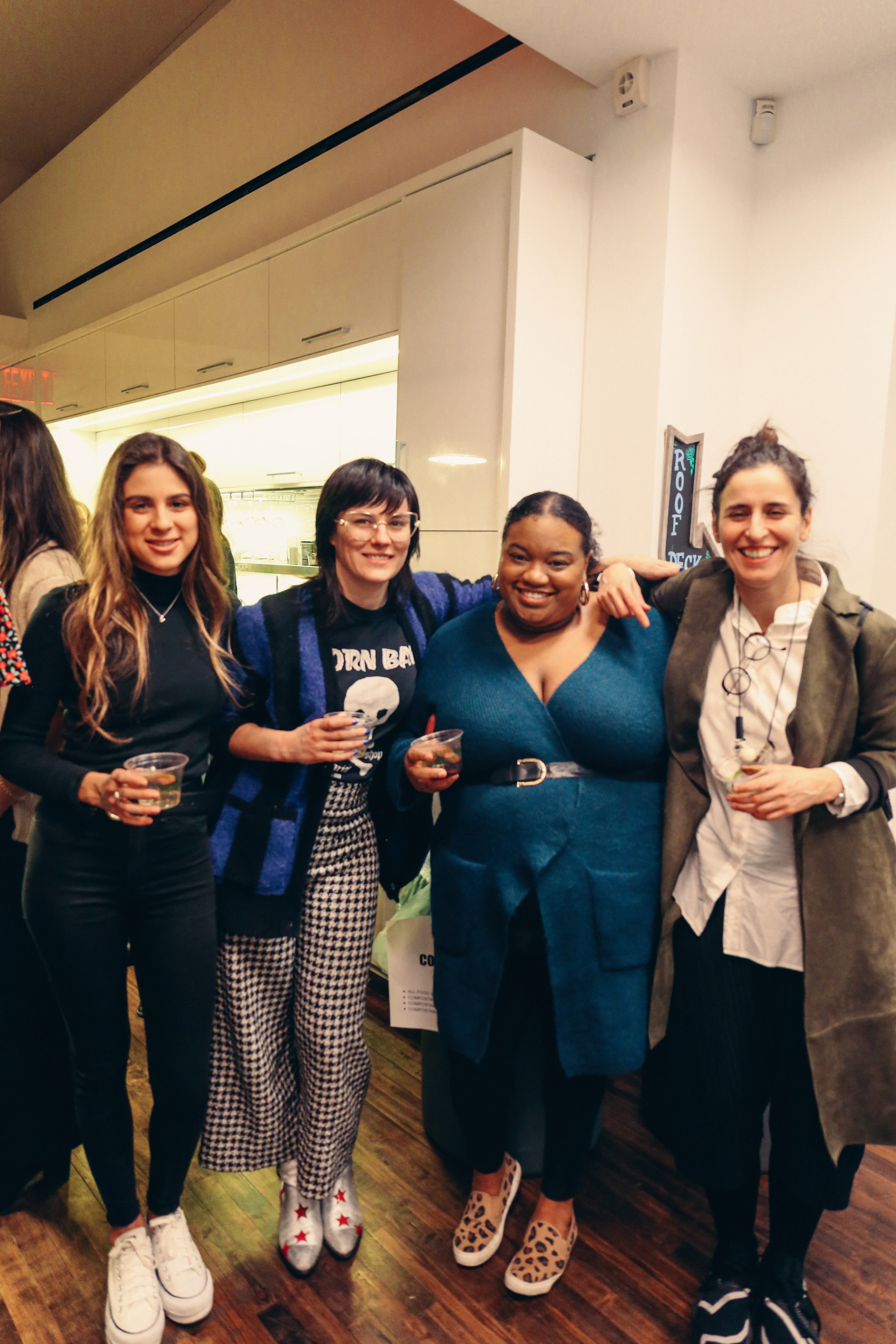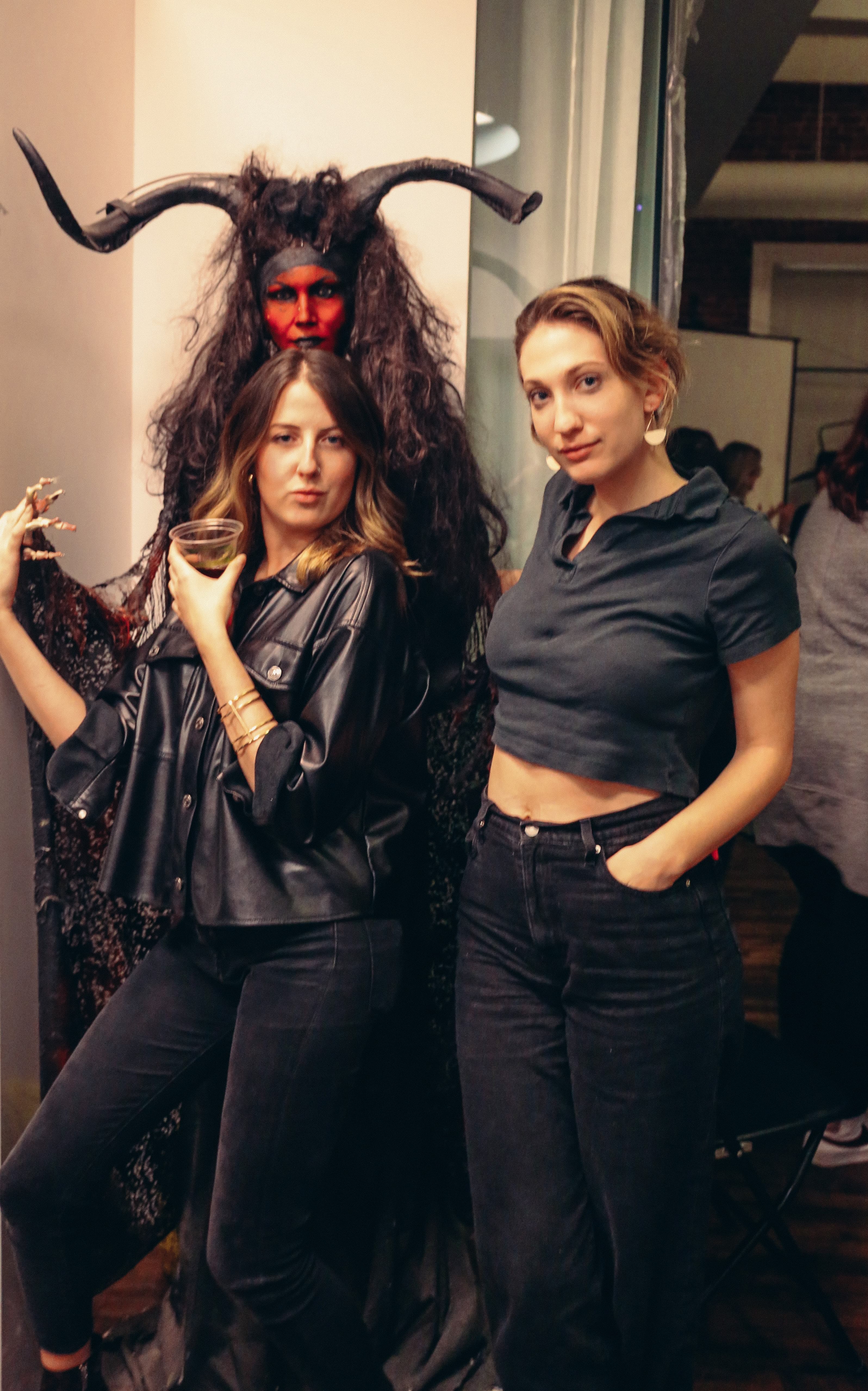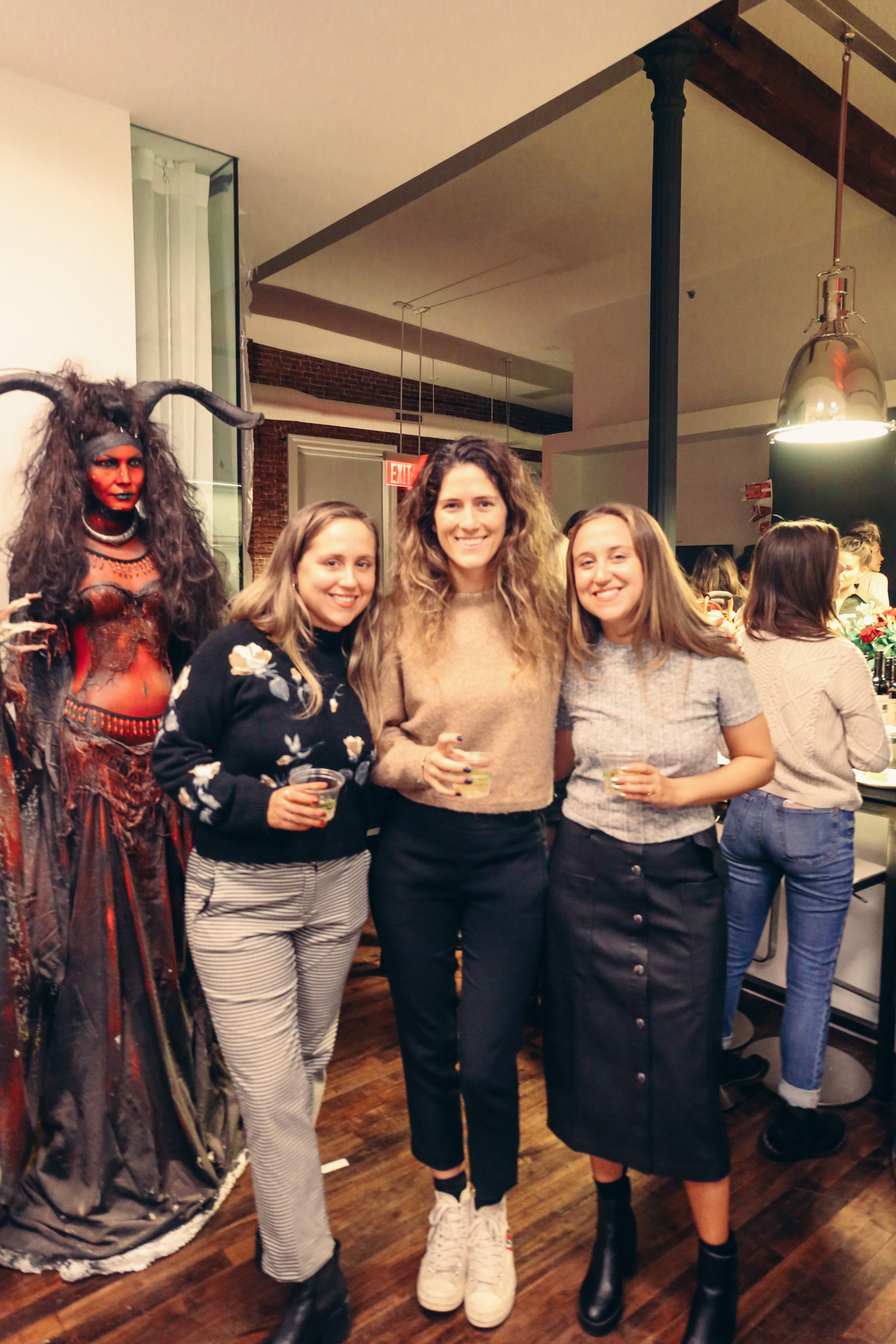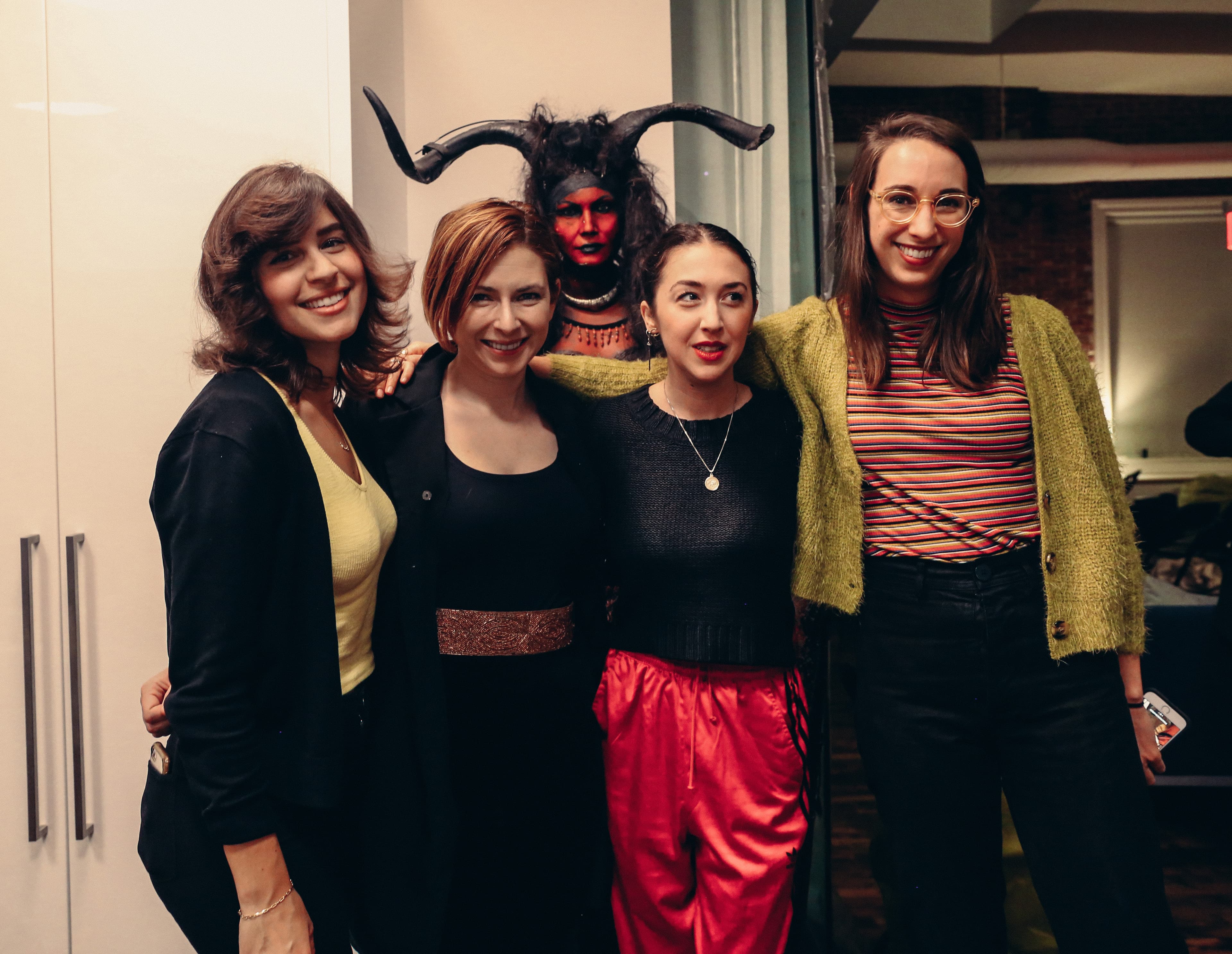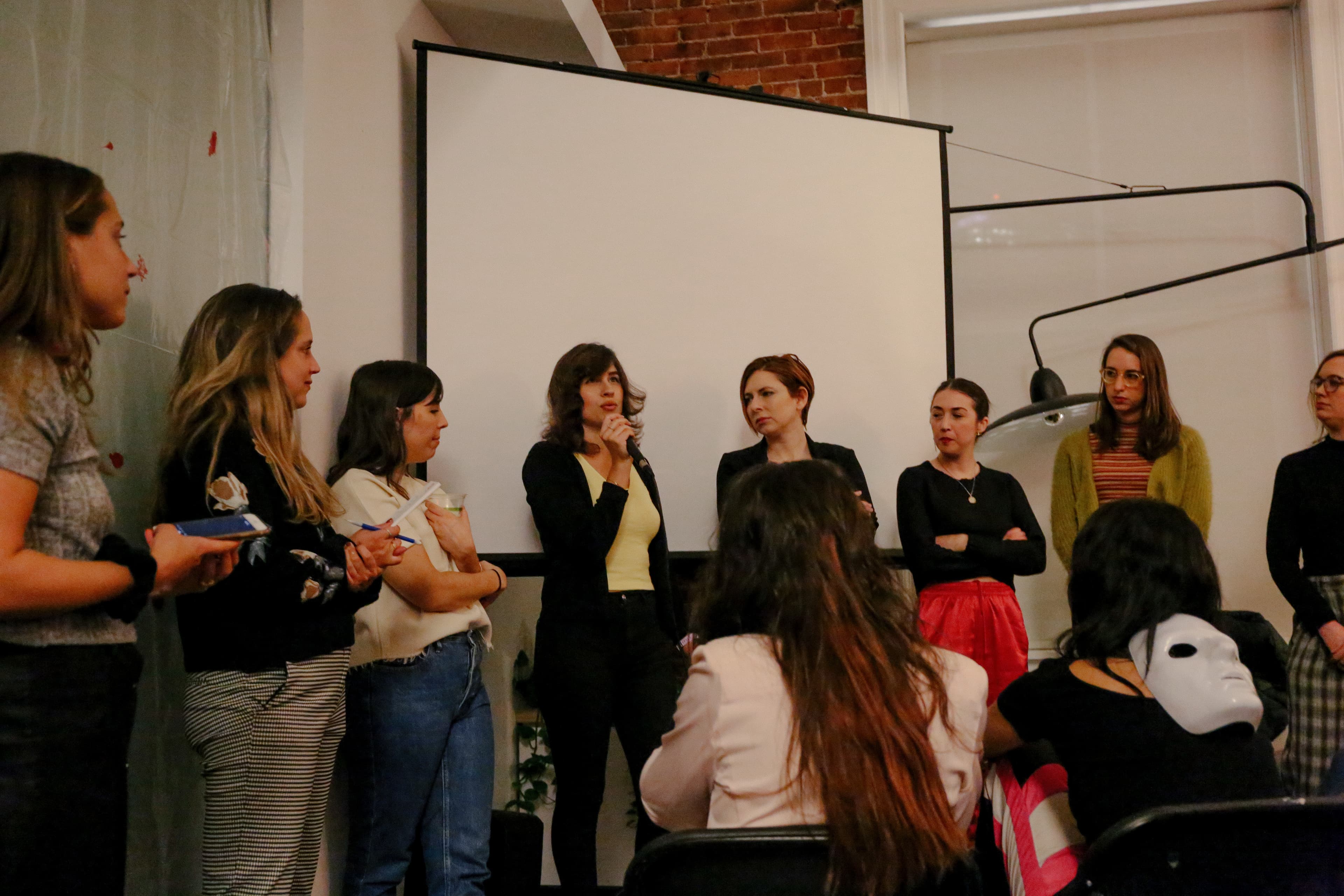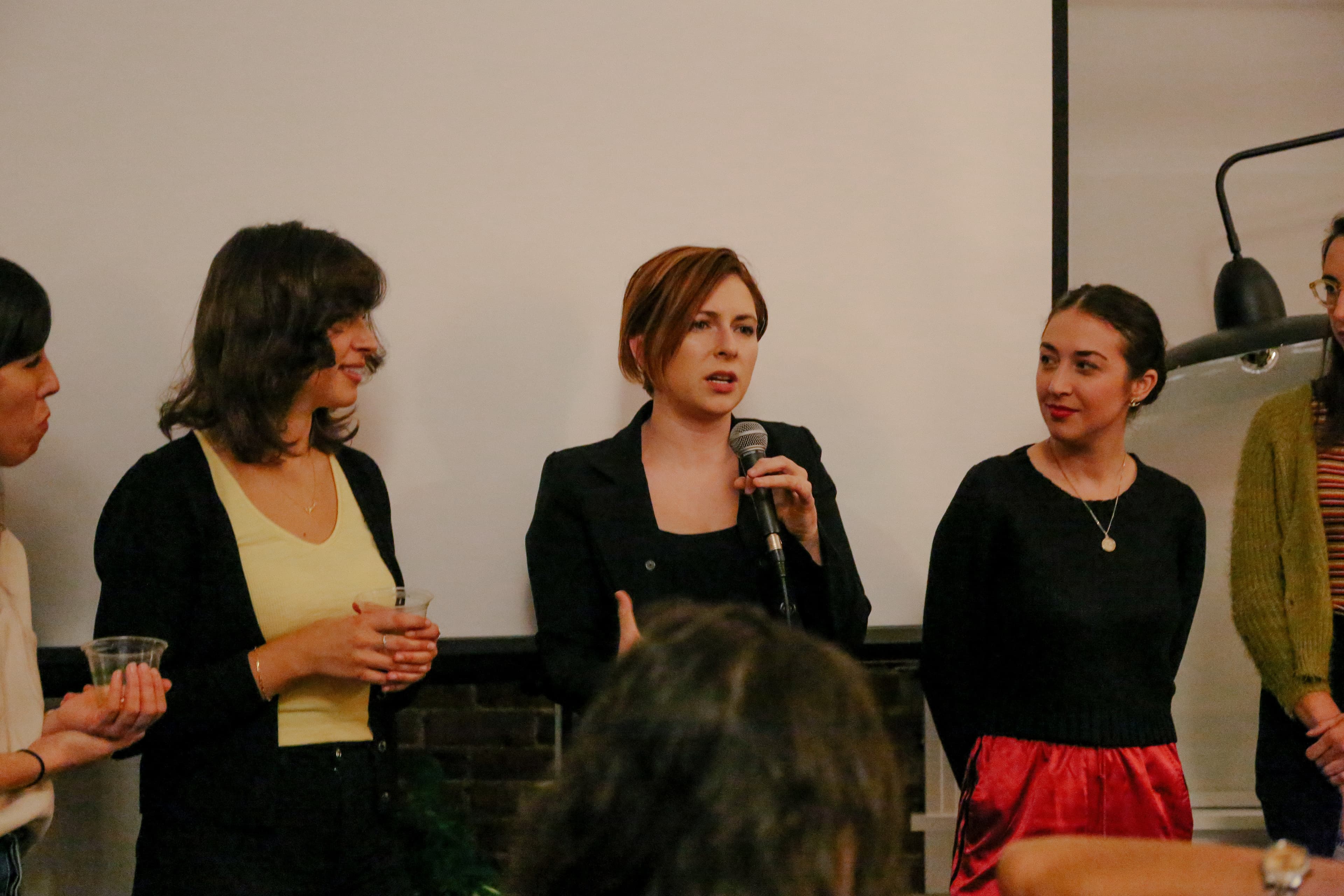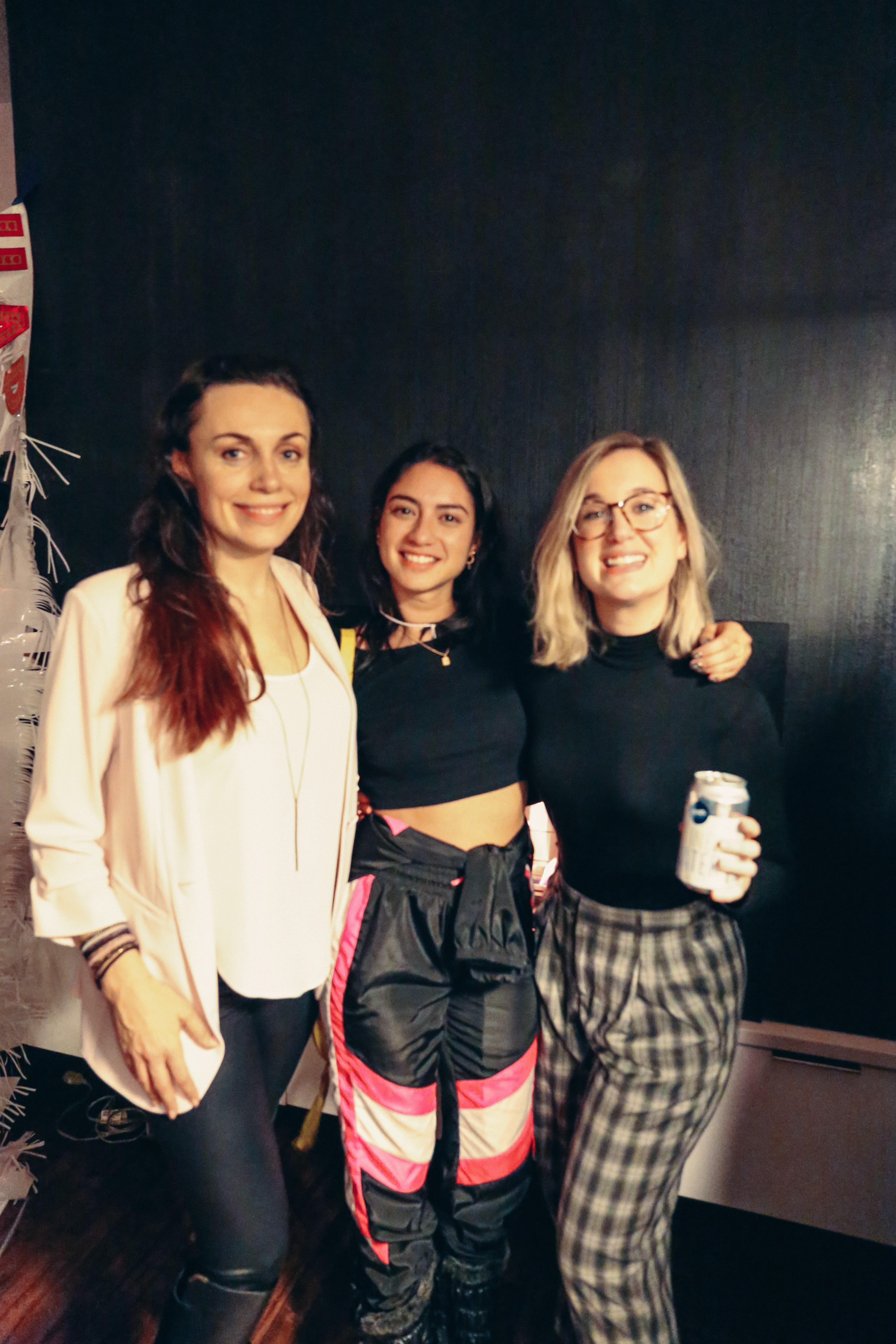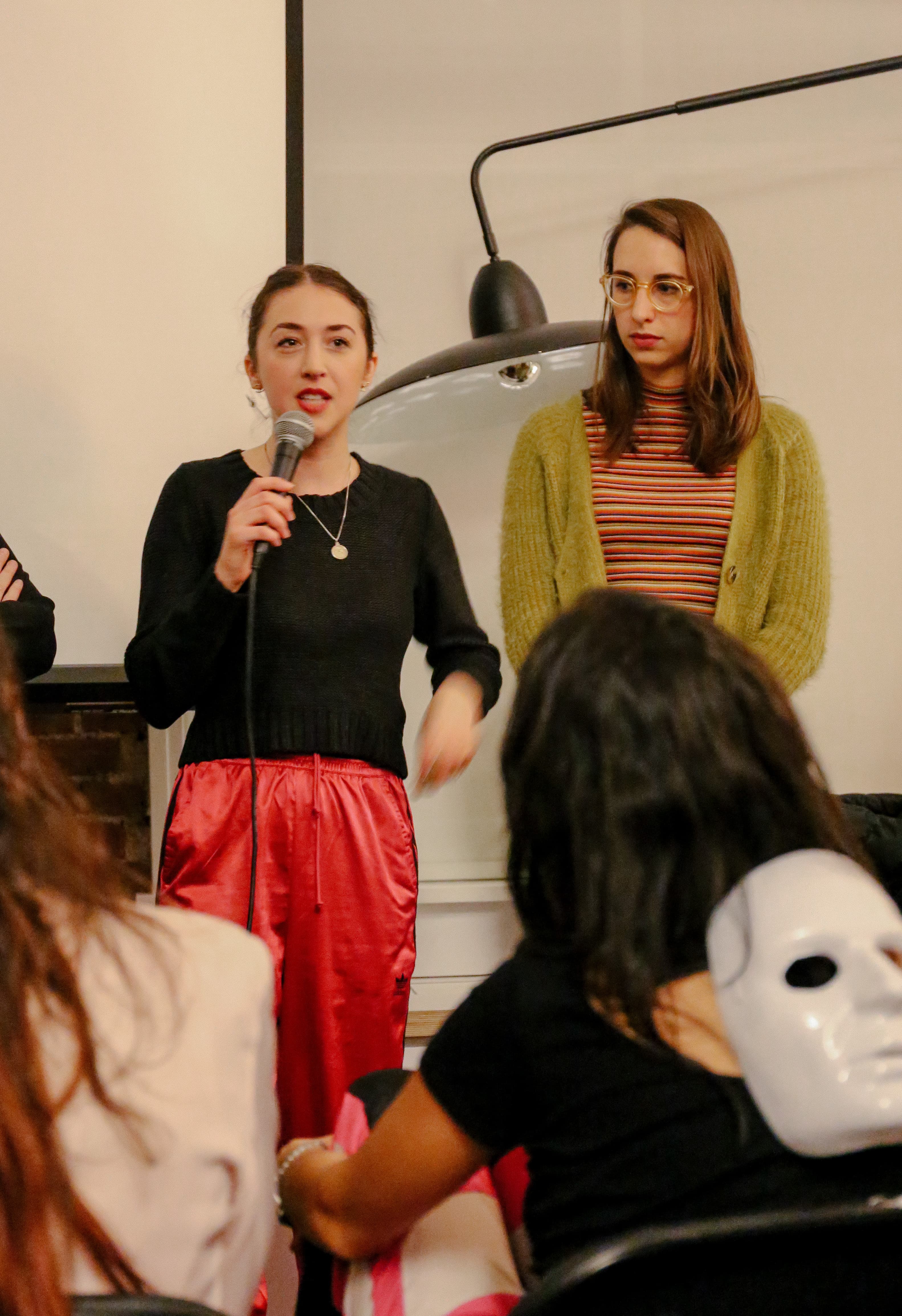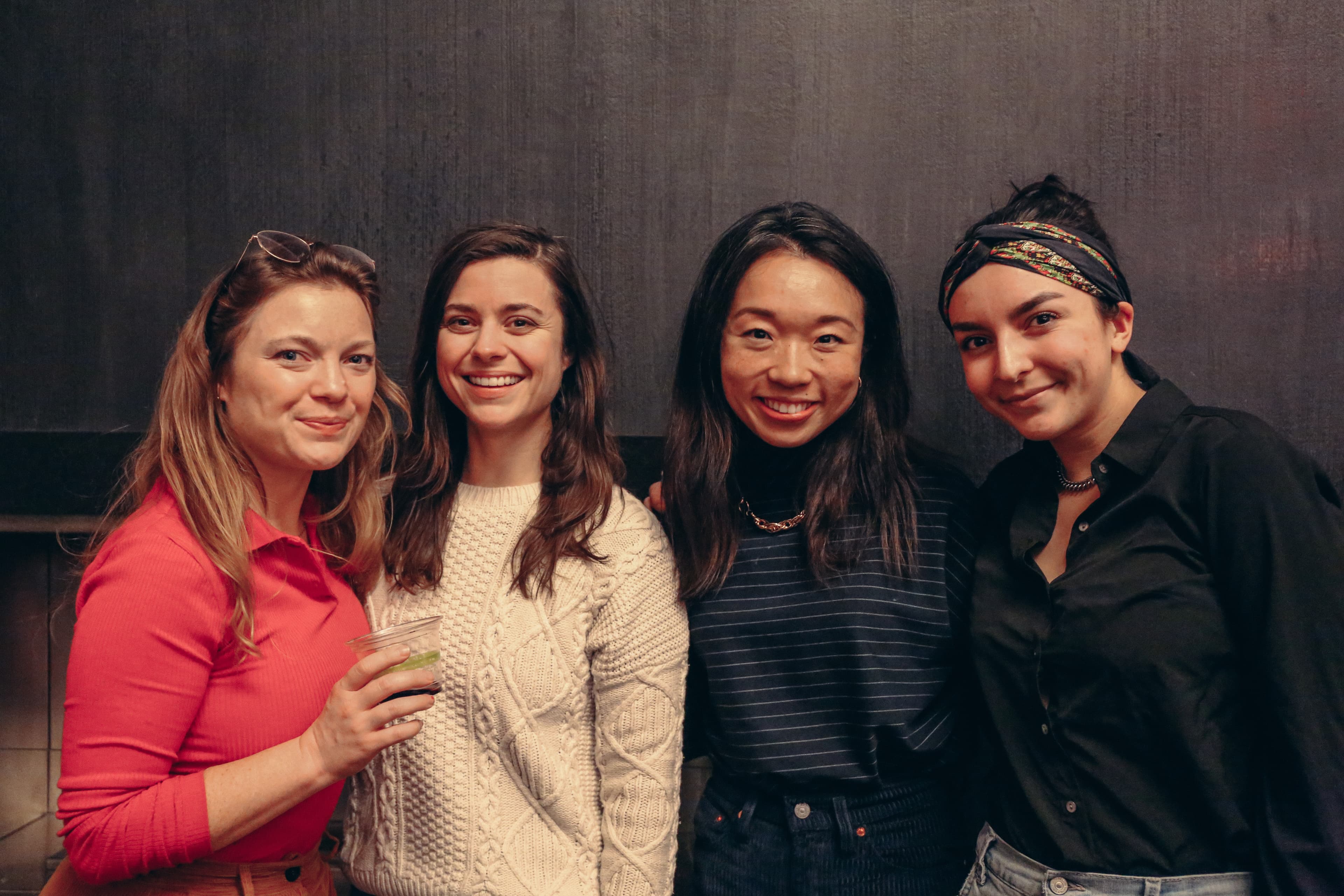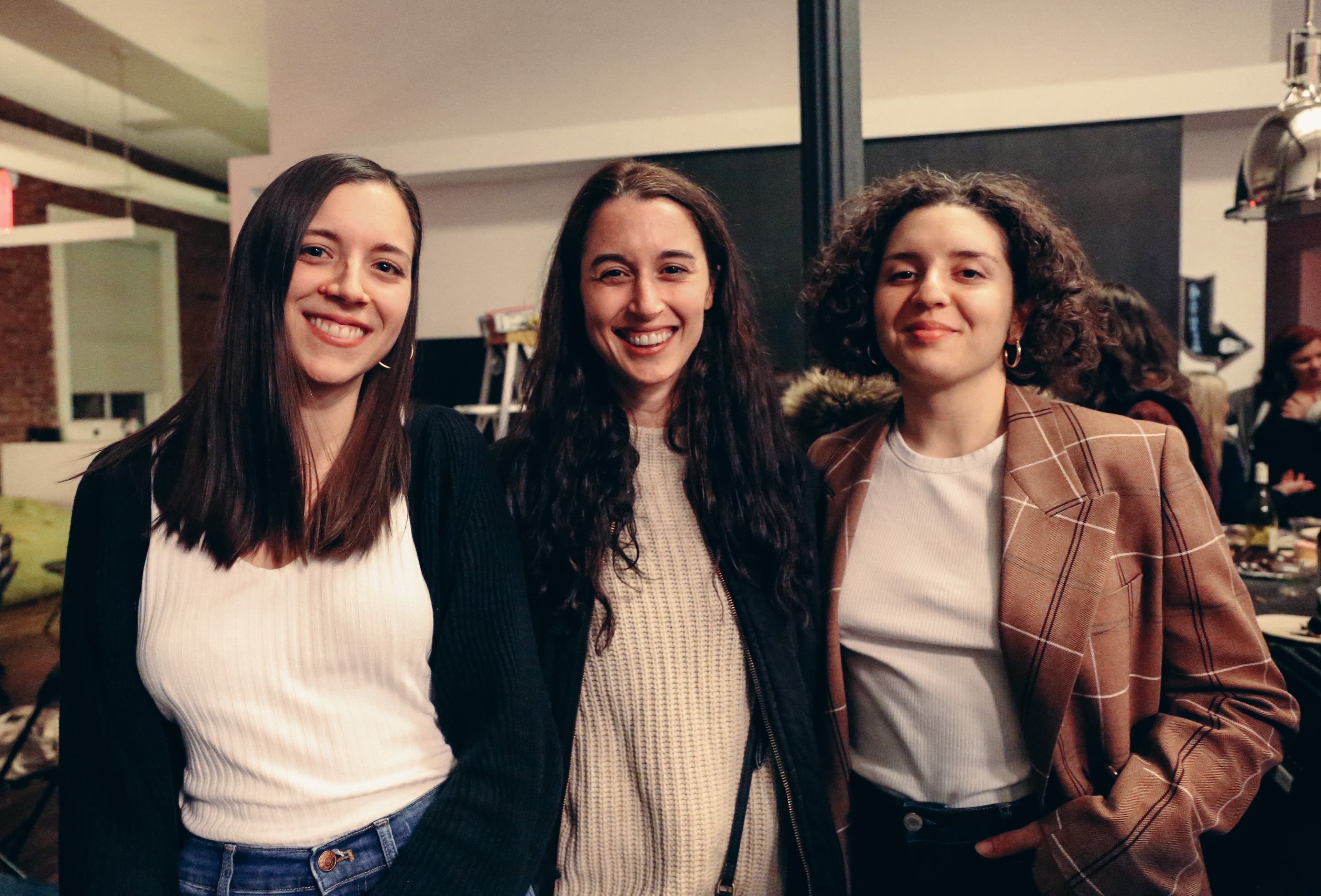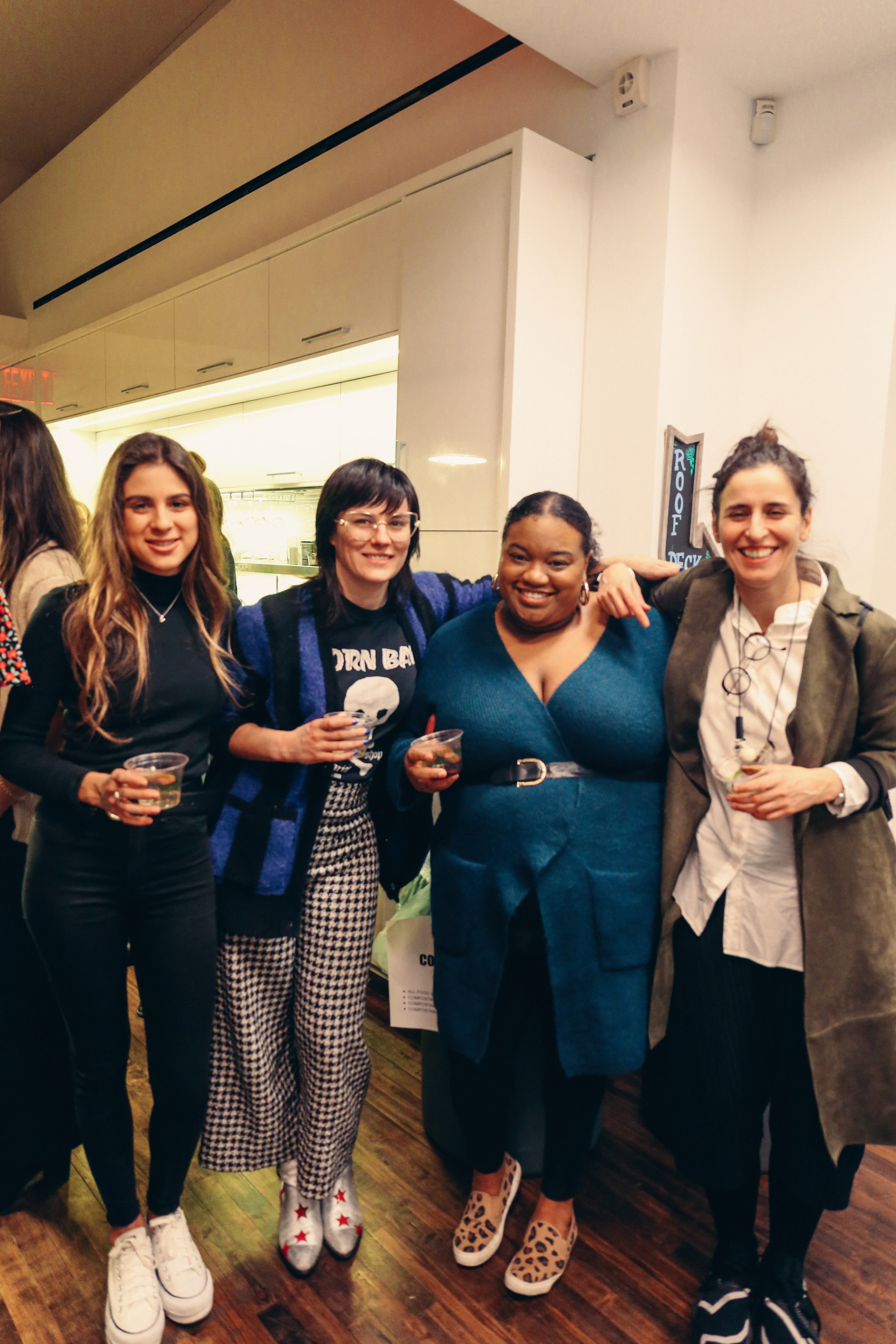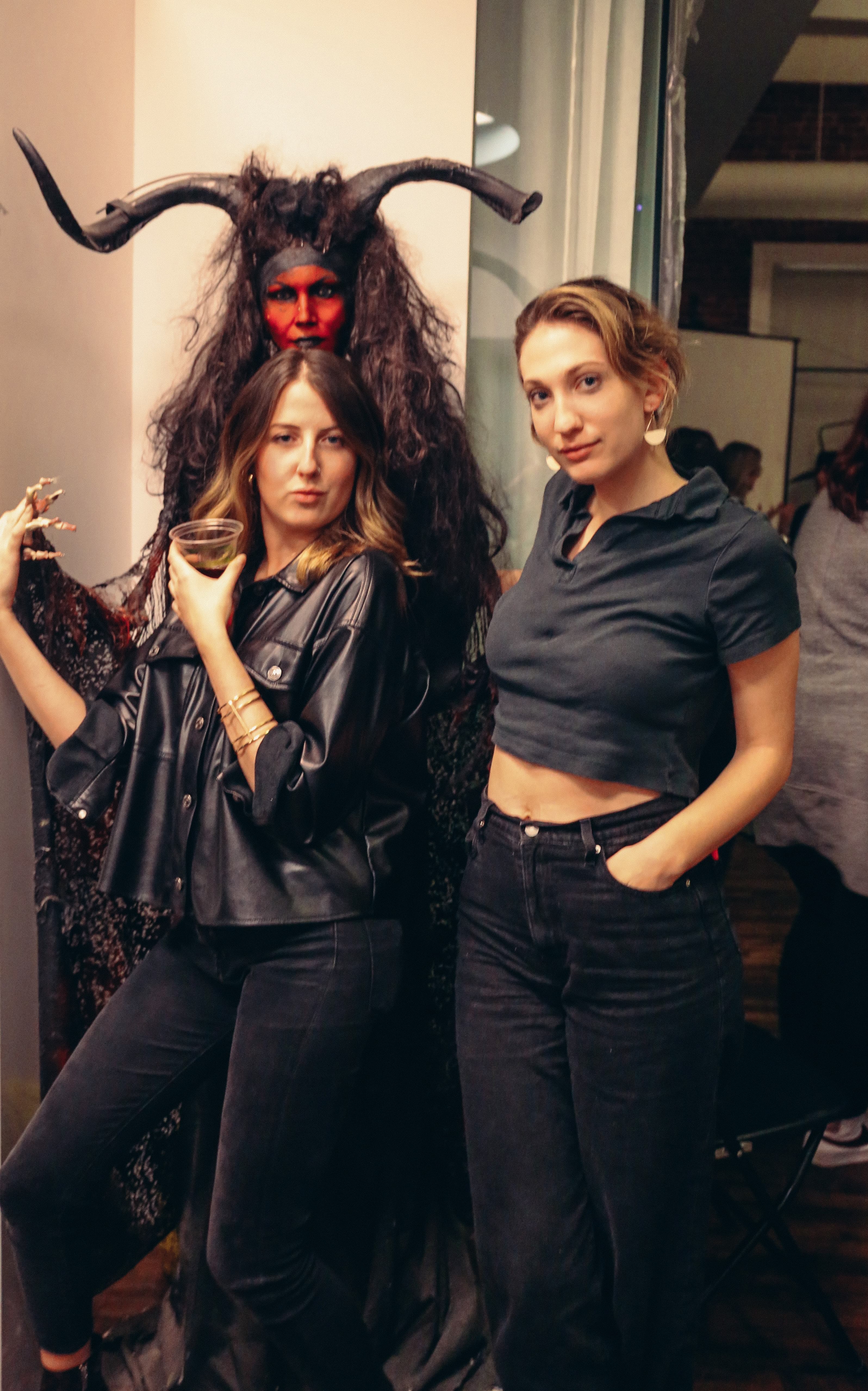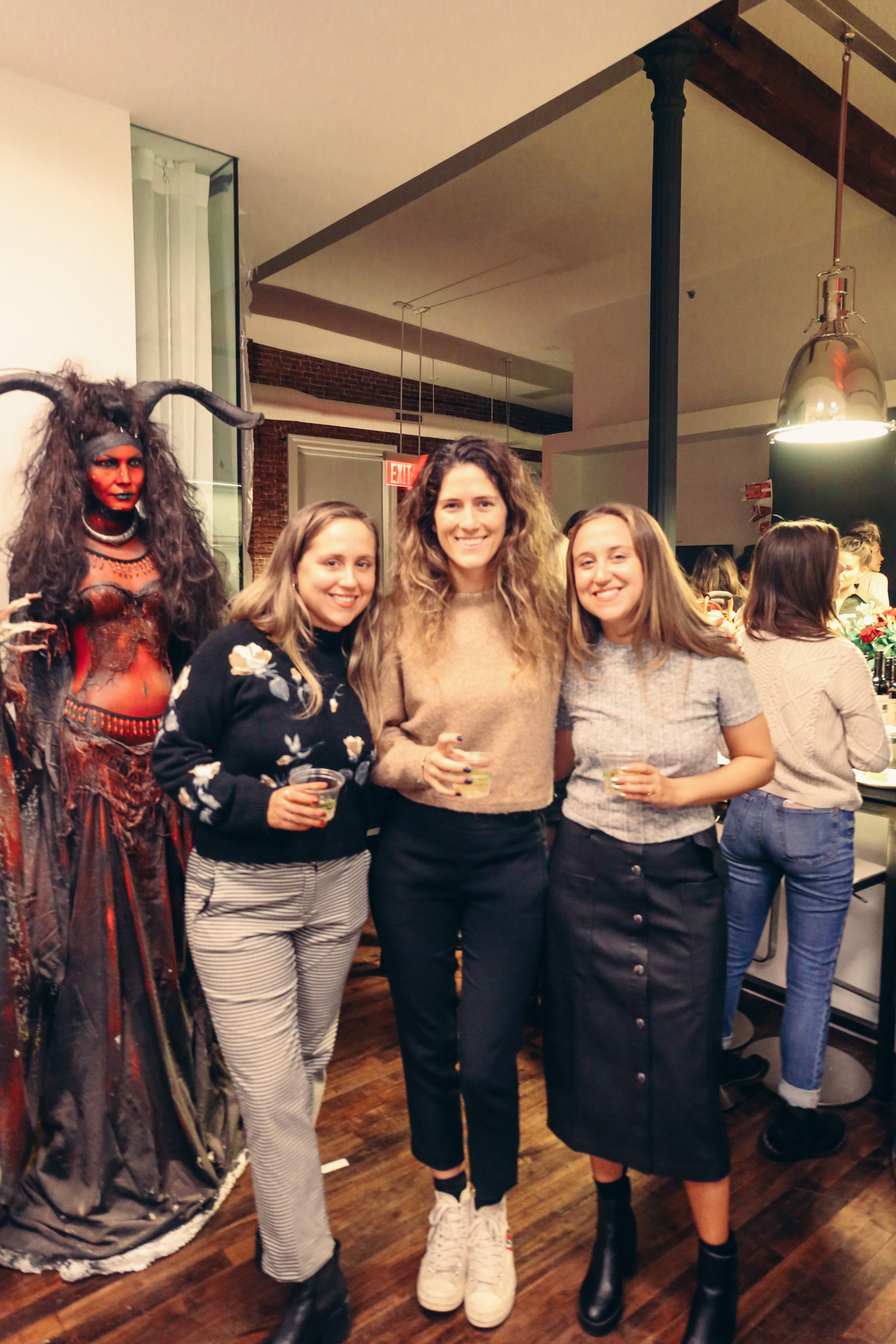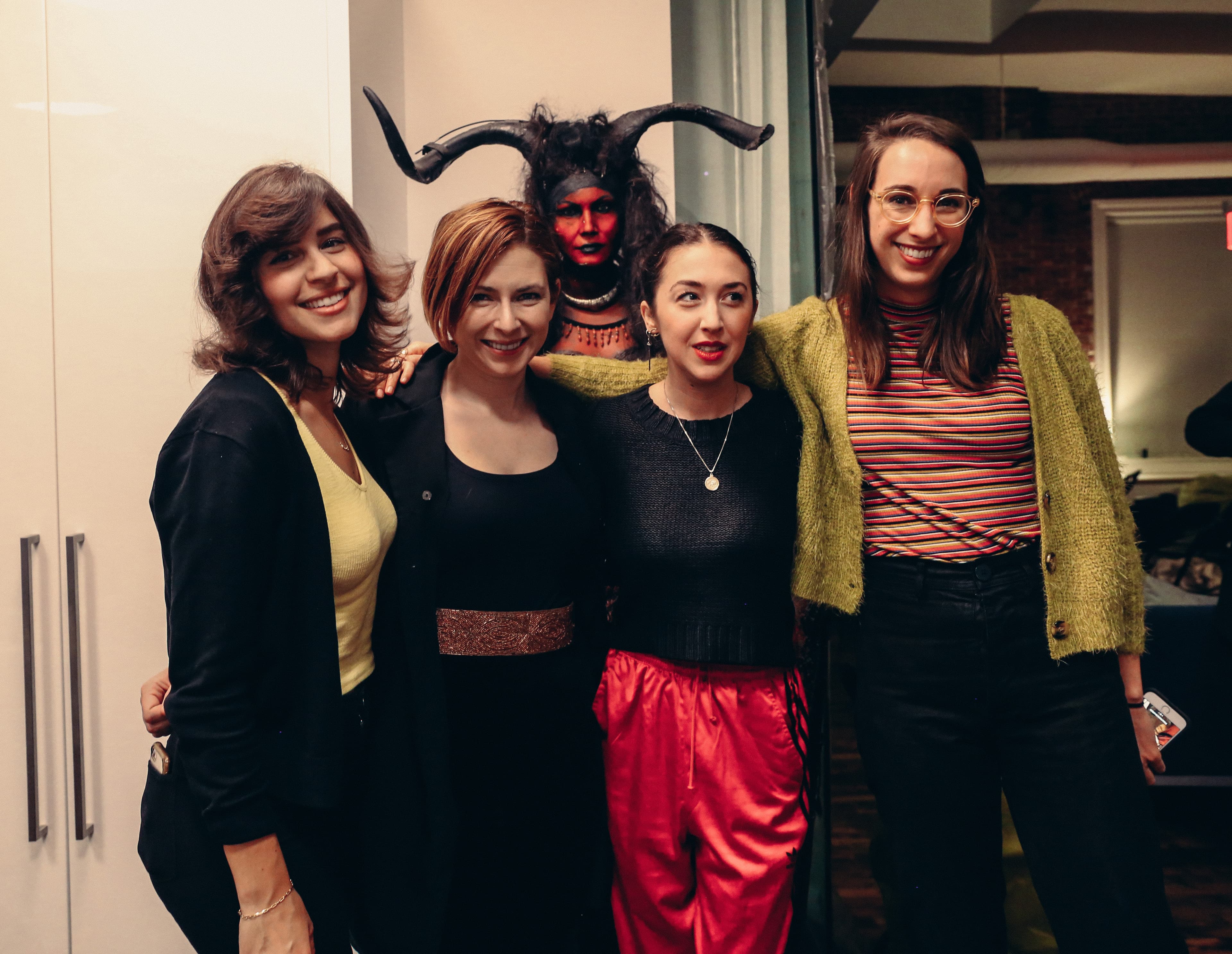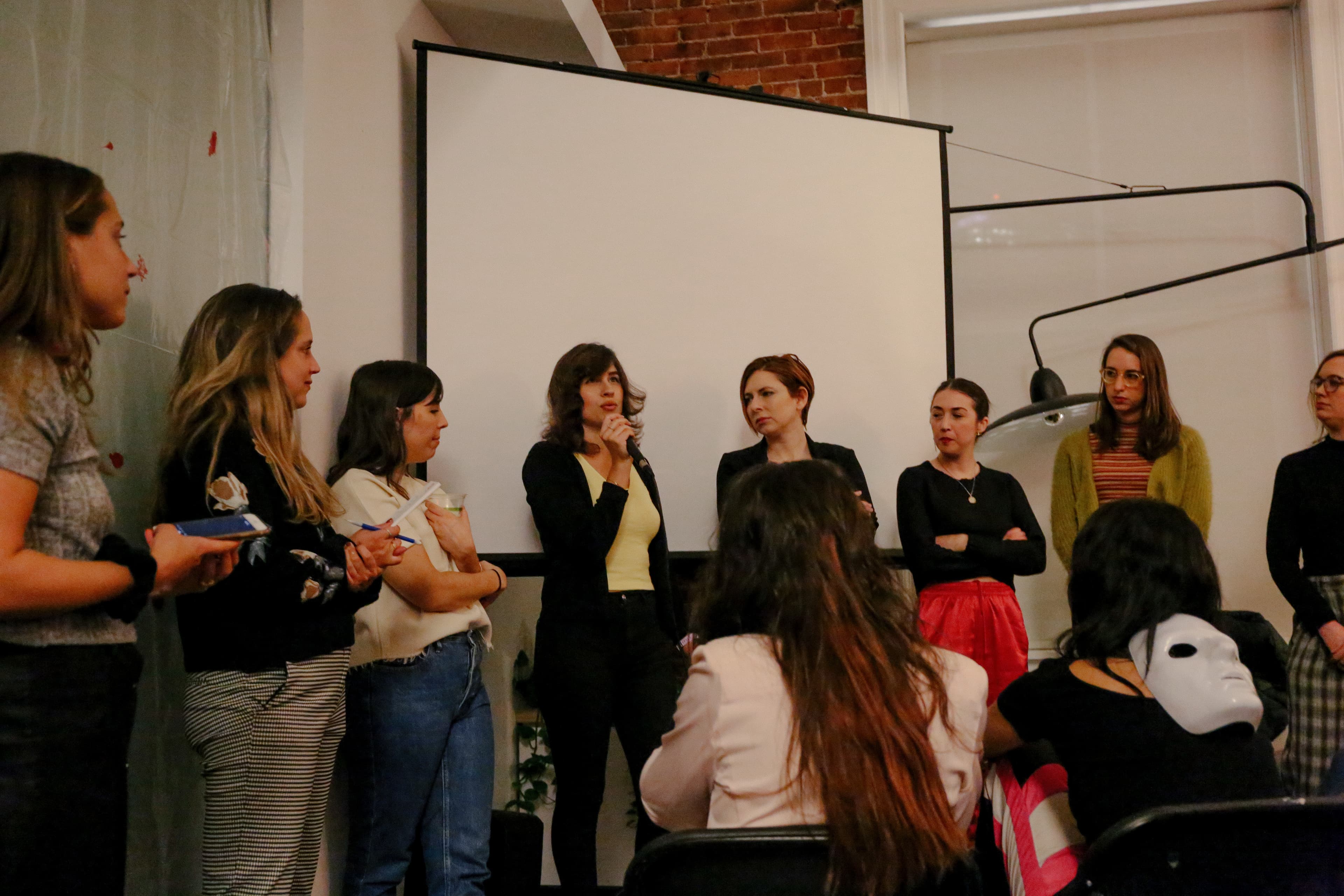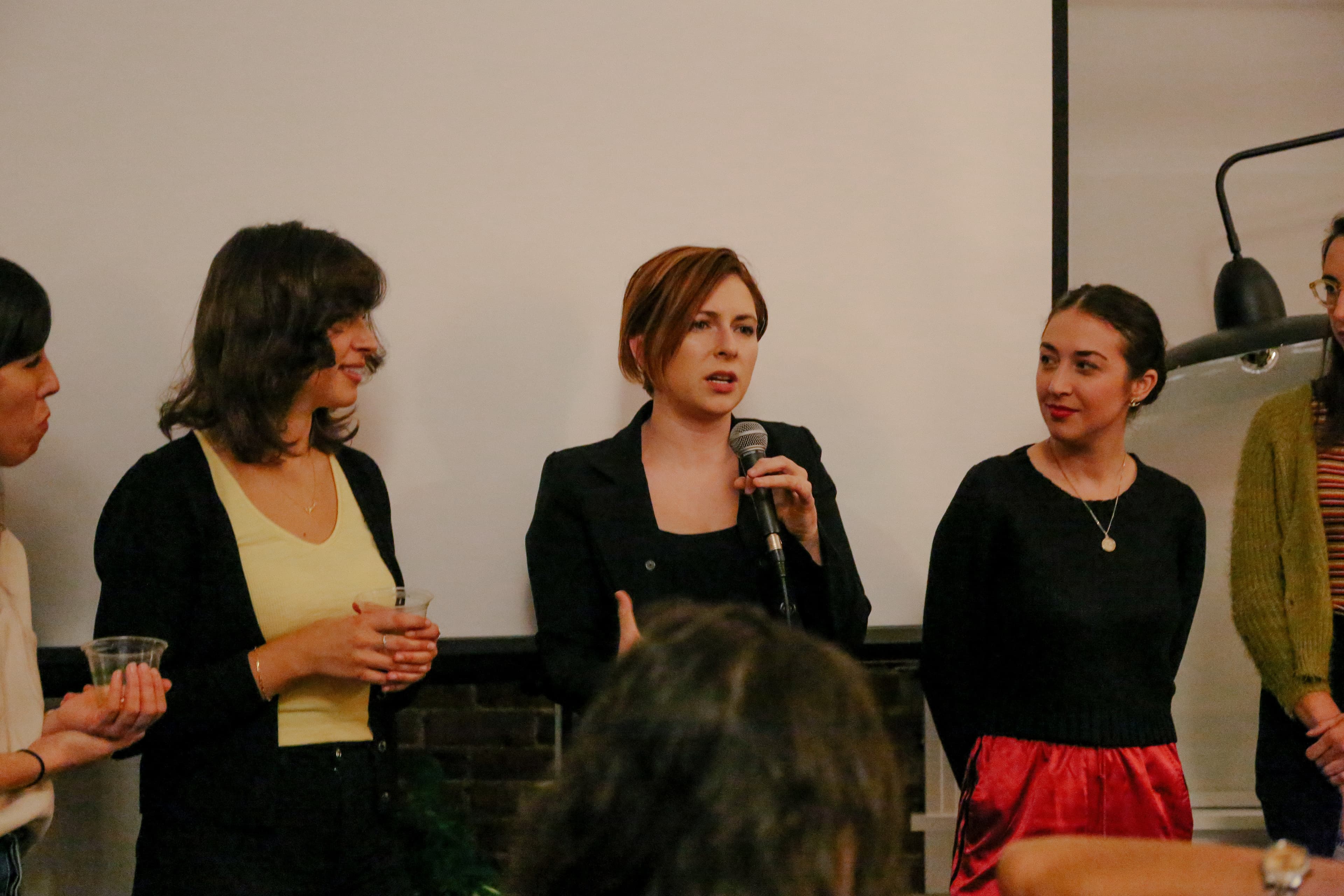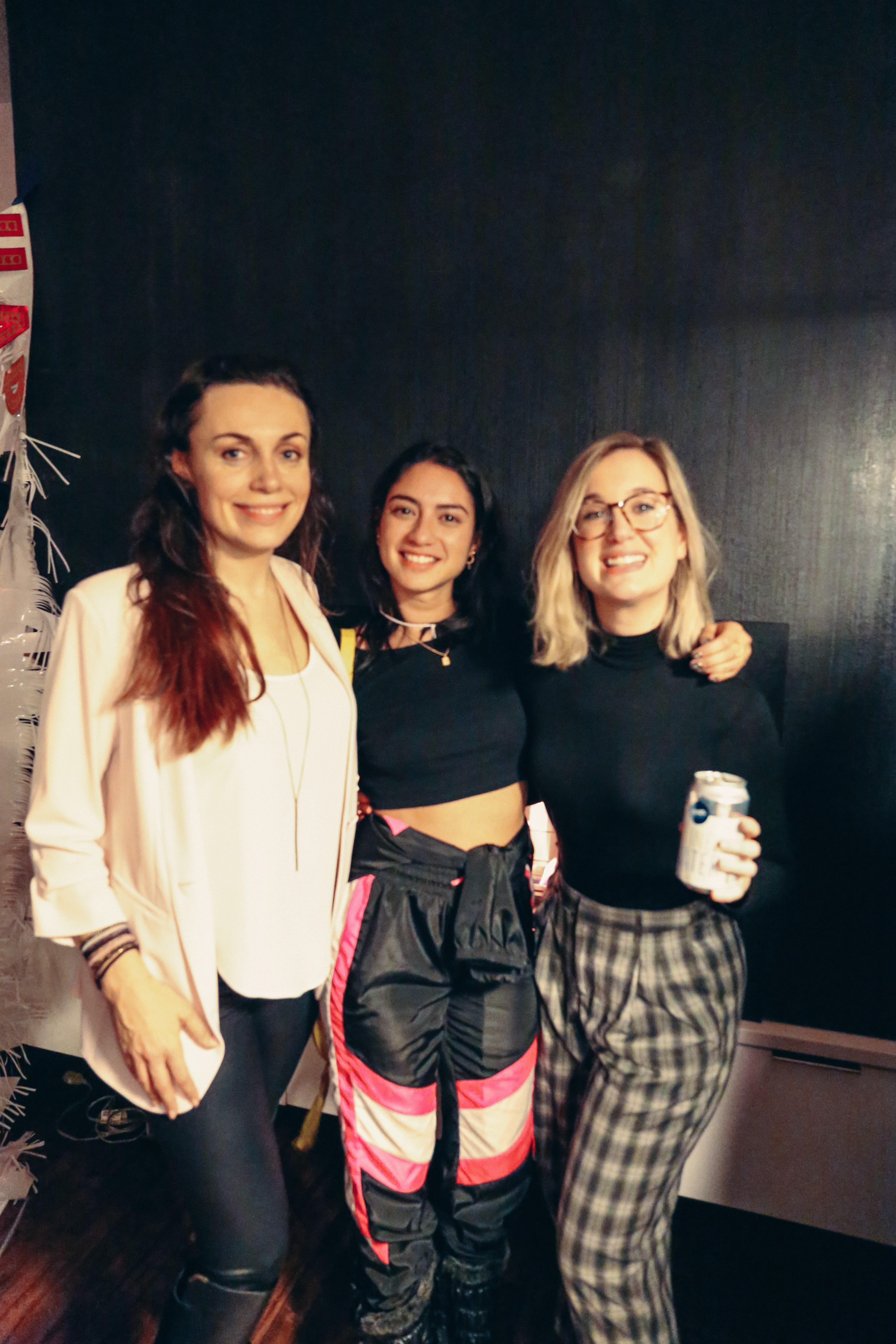 Jingle Belles
A panel discussion at Joan Creative focused on licensing music and creating original compositions for film. Featured panelists included Jackie Feibus (Zync Publishing), Mady Hoffman (Composer), Evelyn Brown (Yessian), and Jennie Armon (Found Objects).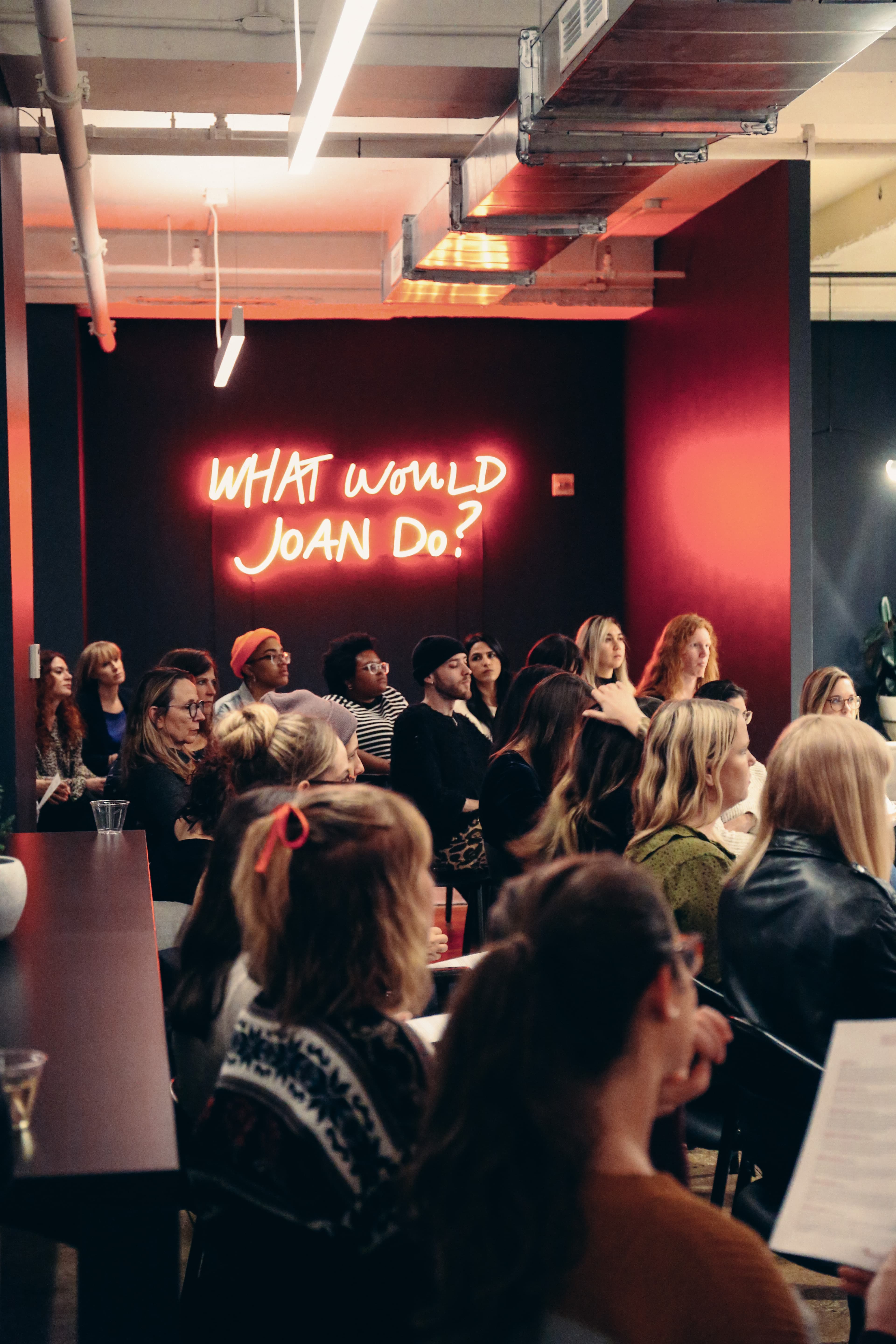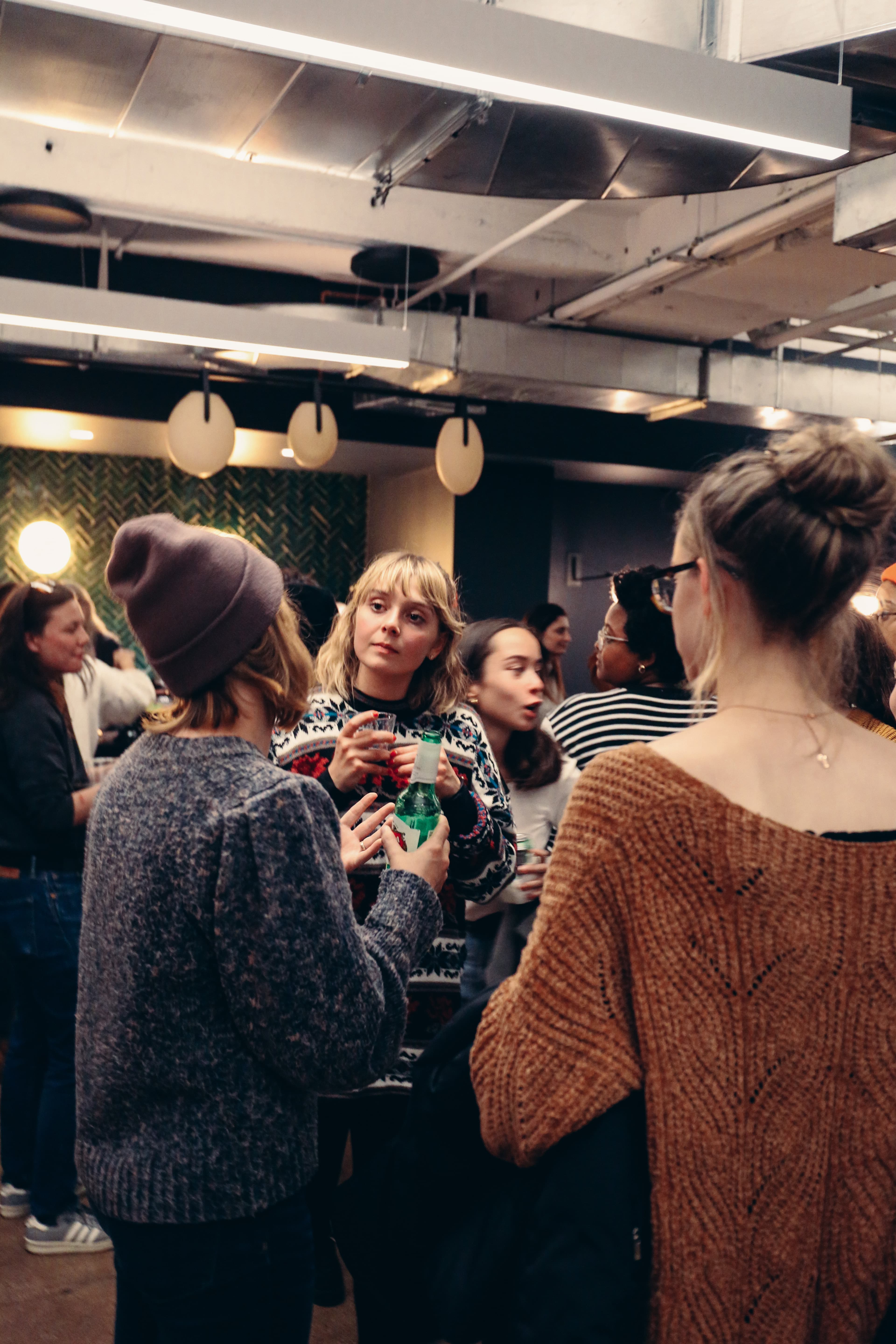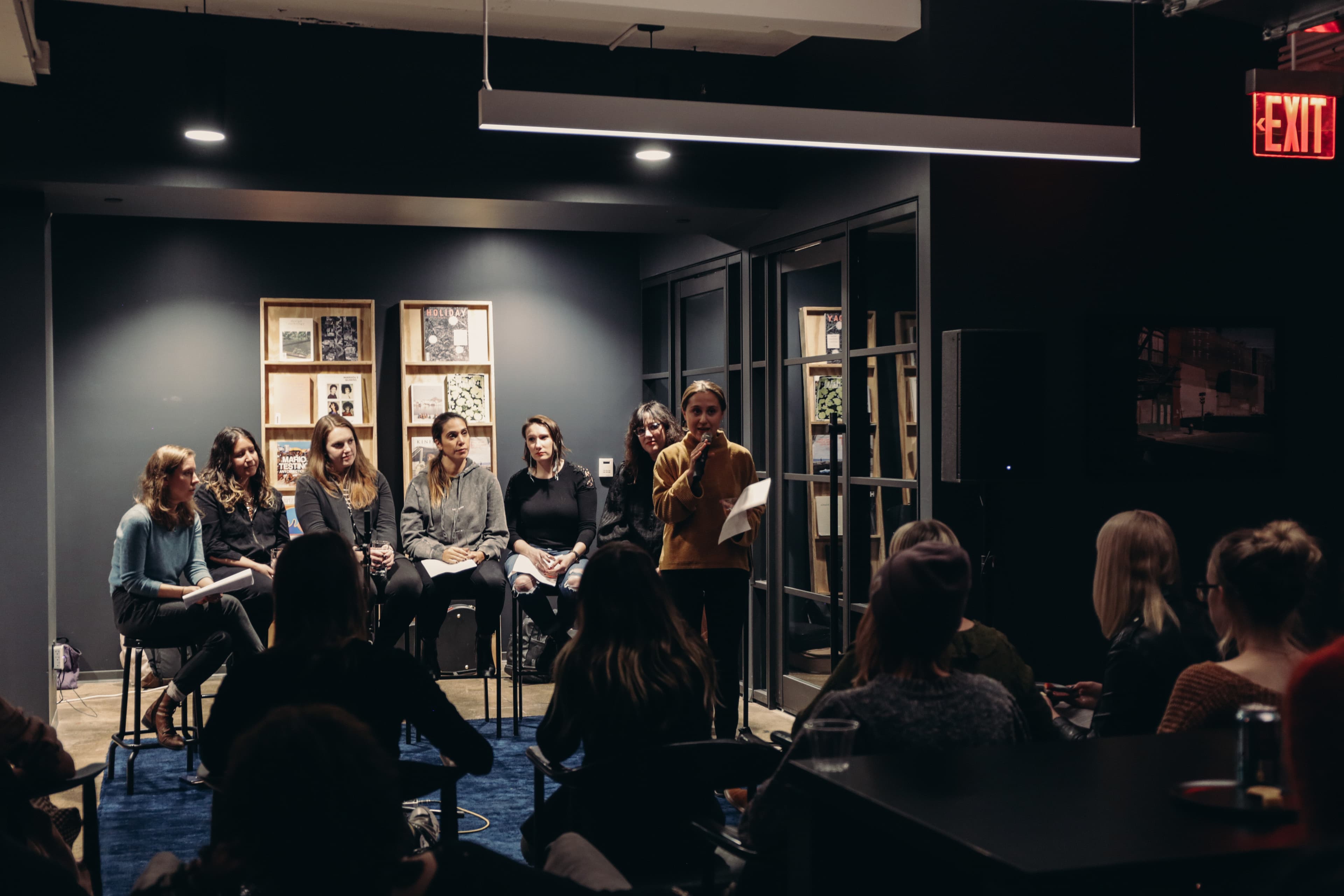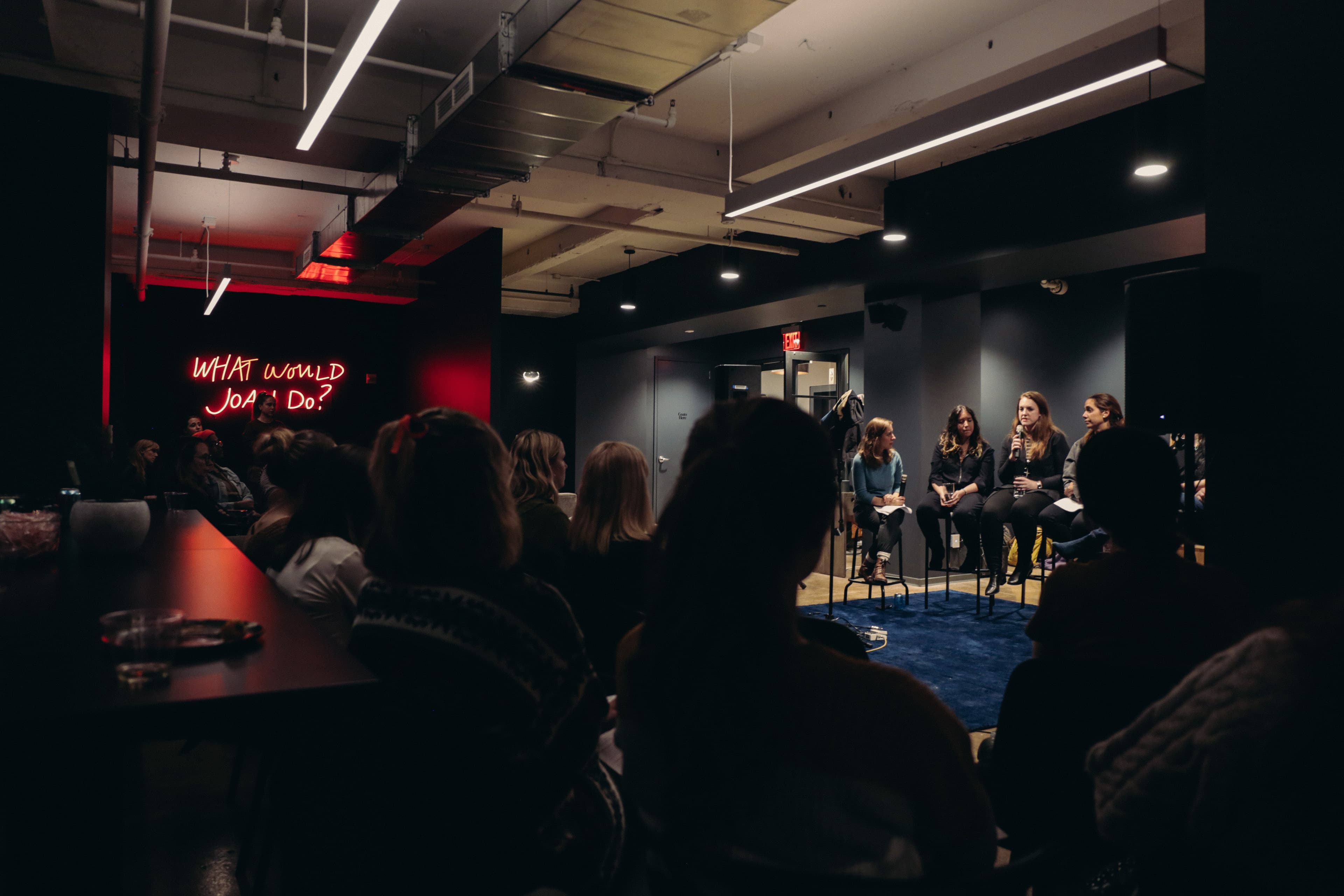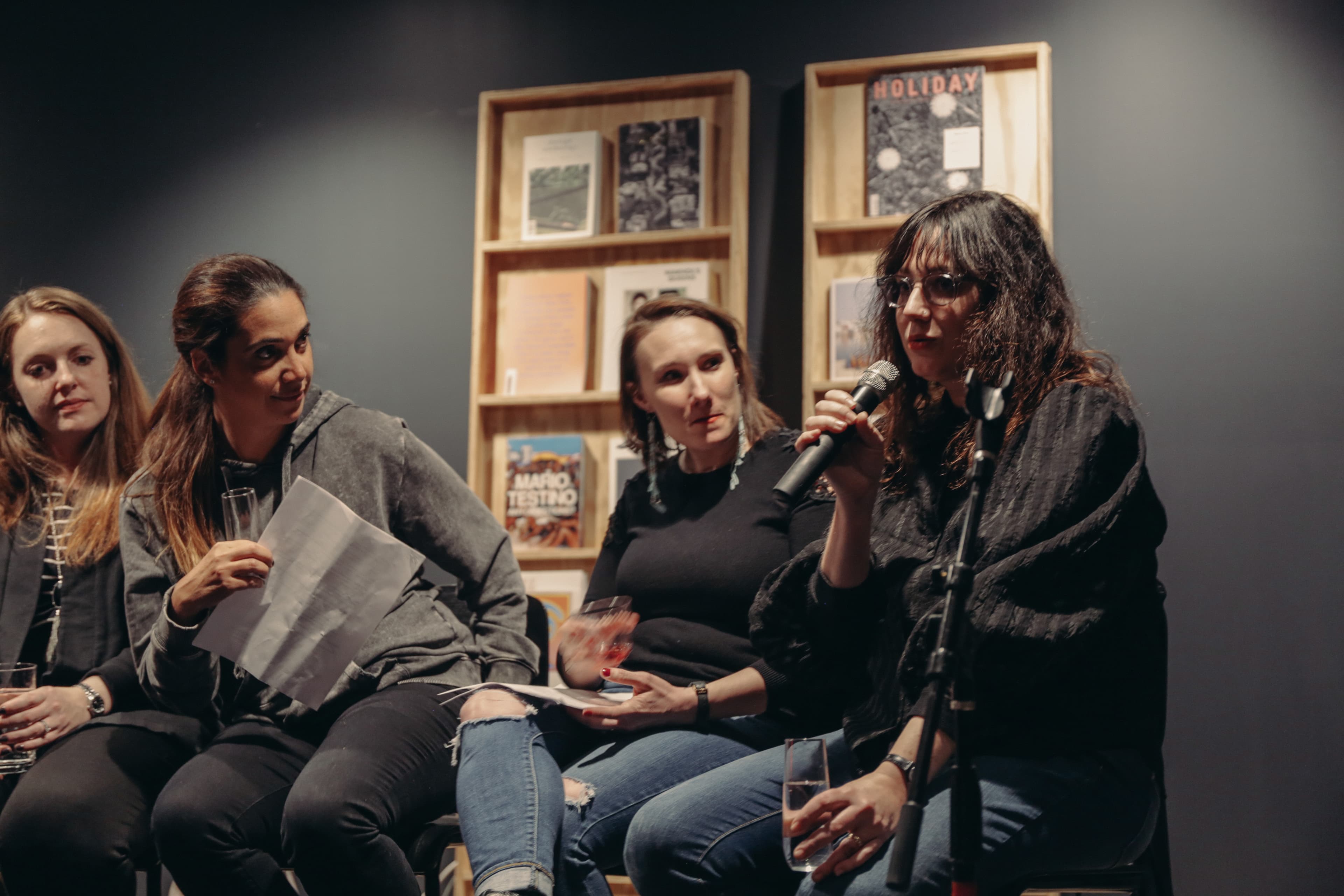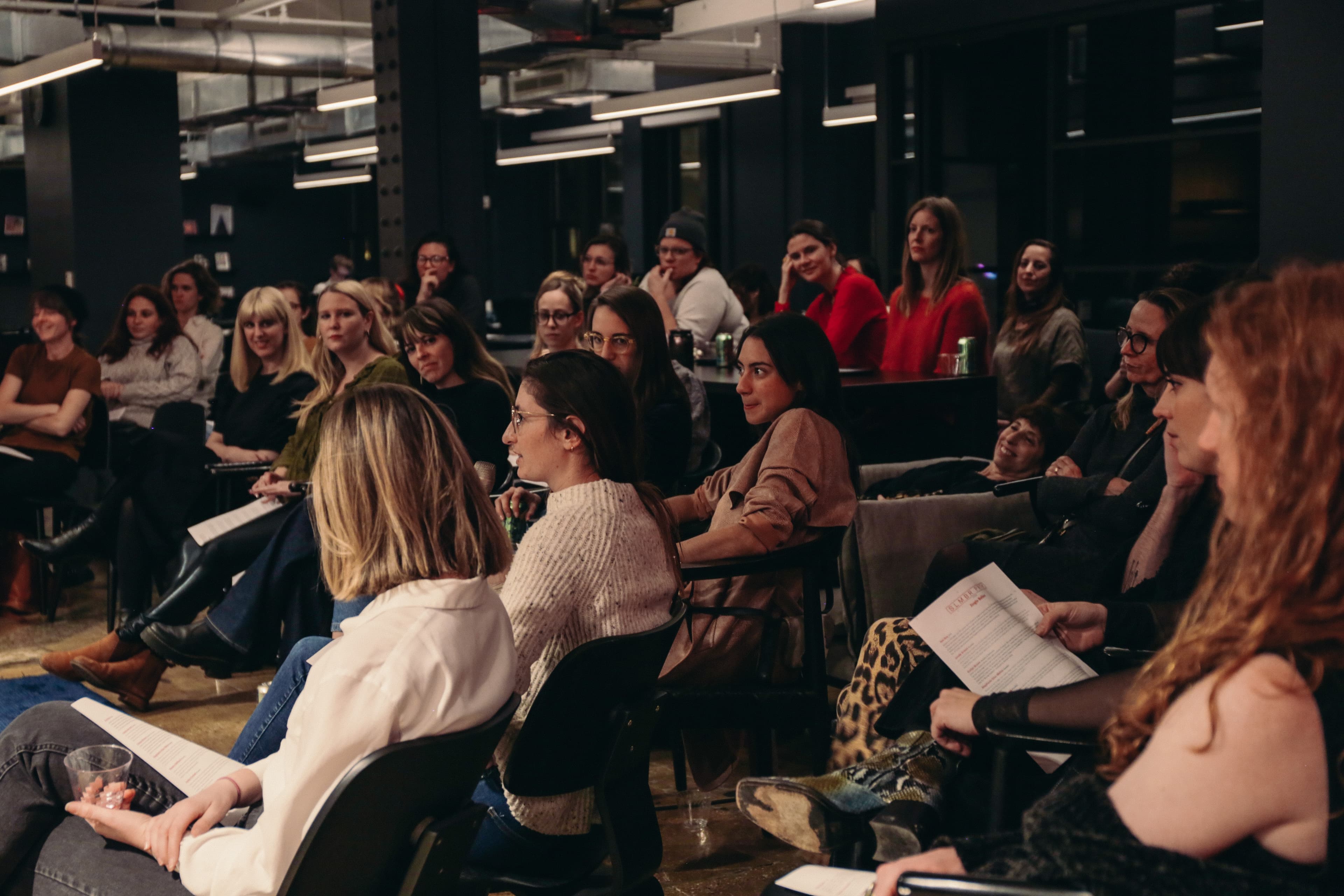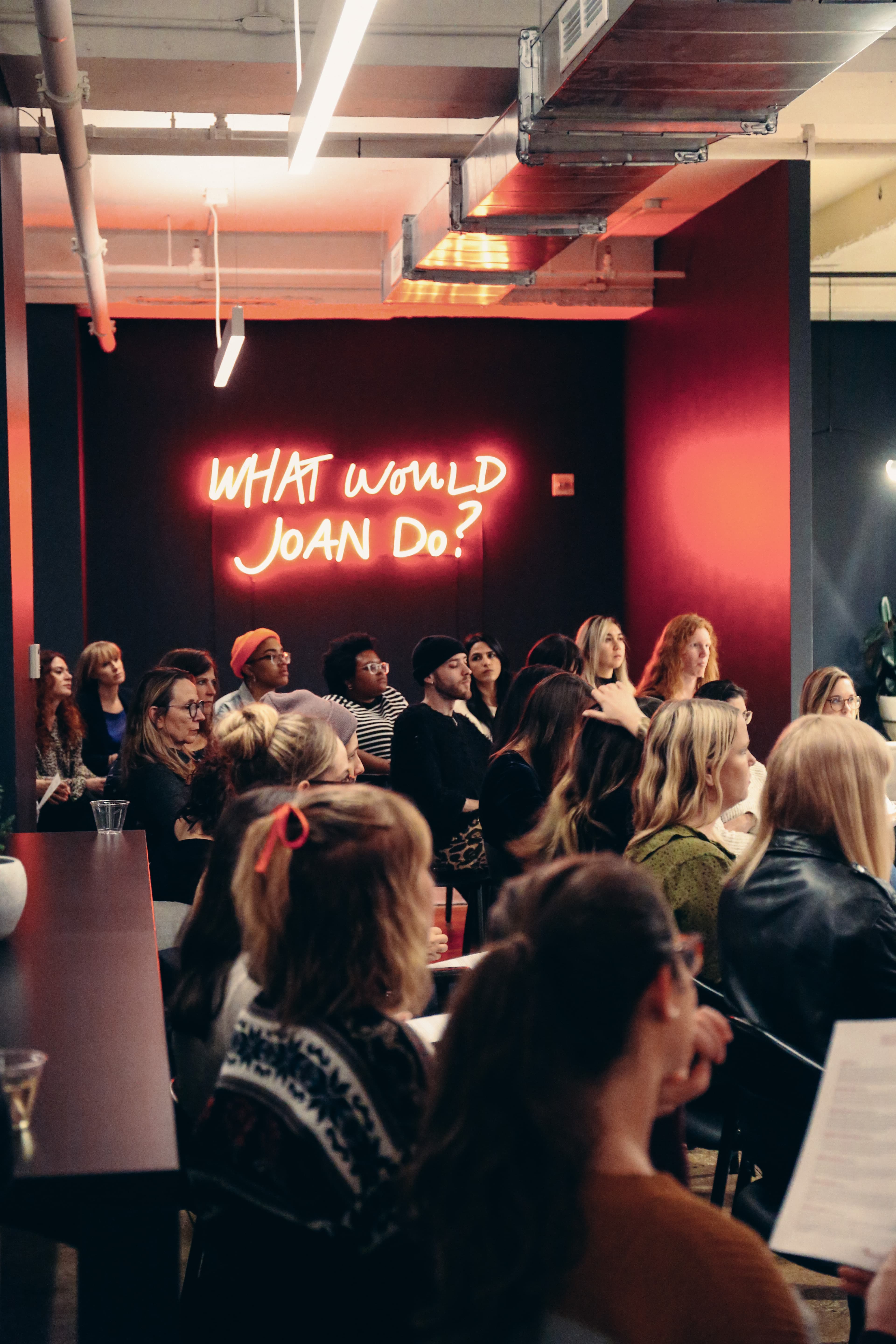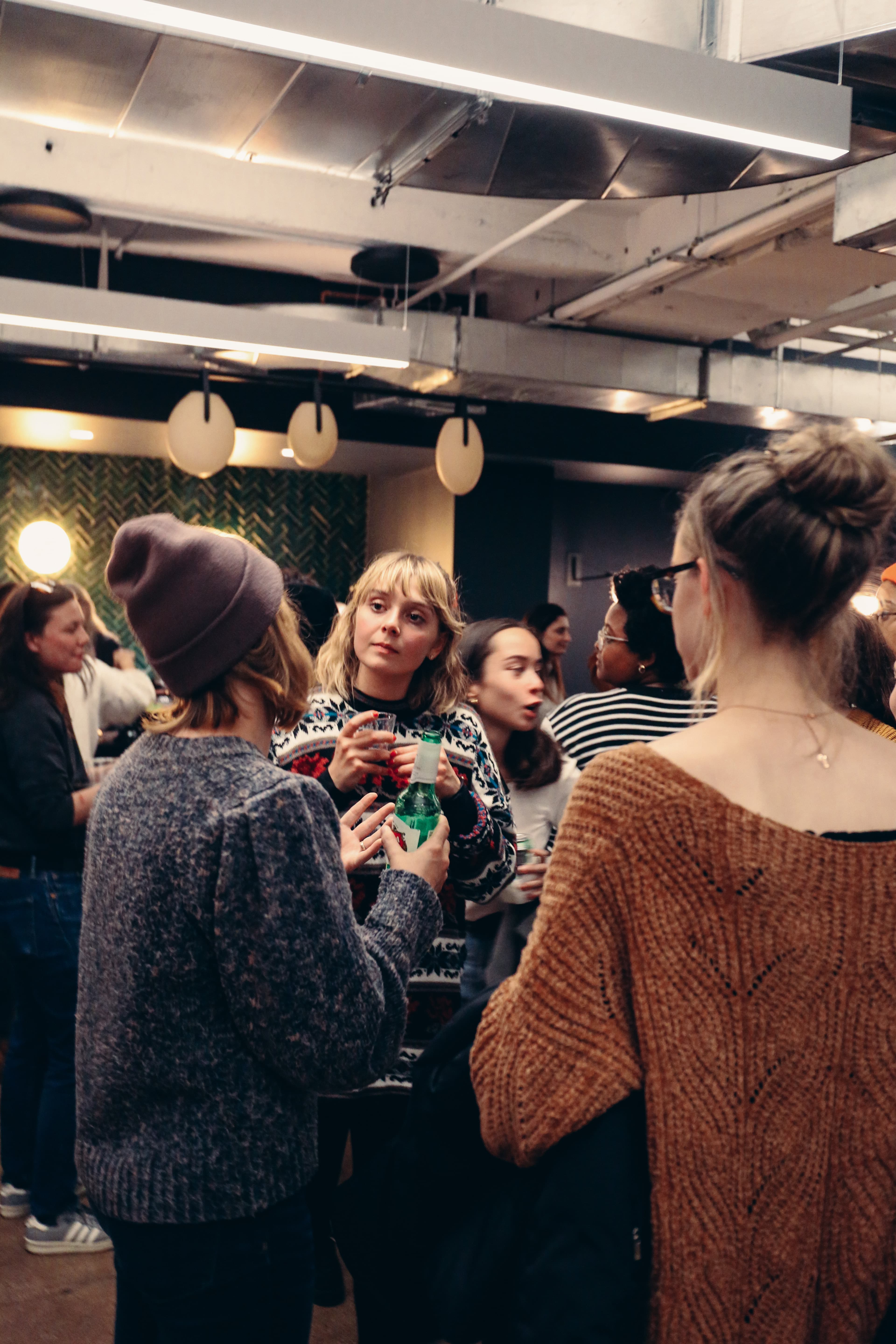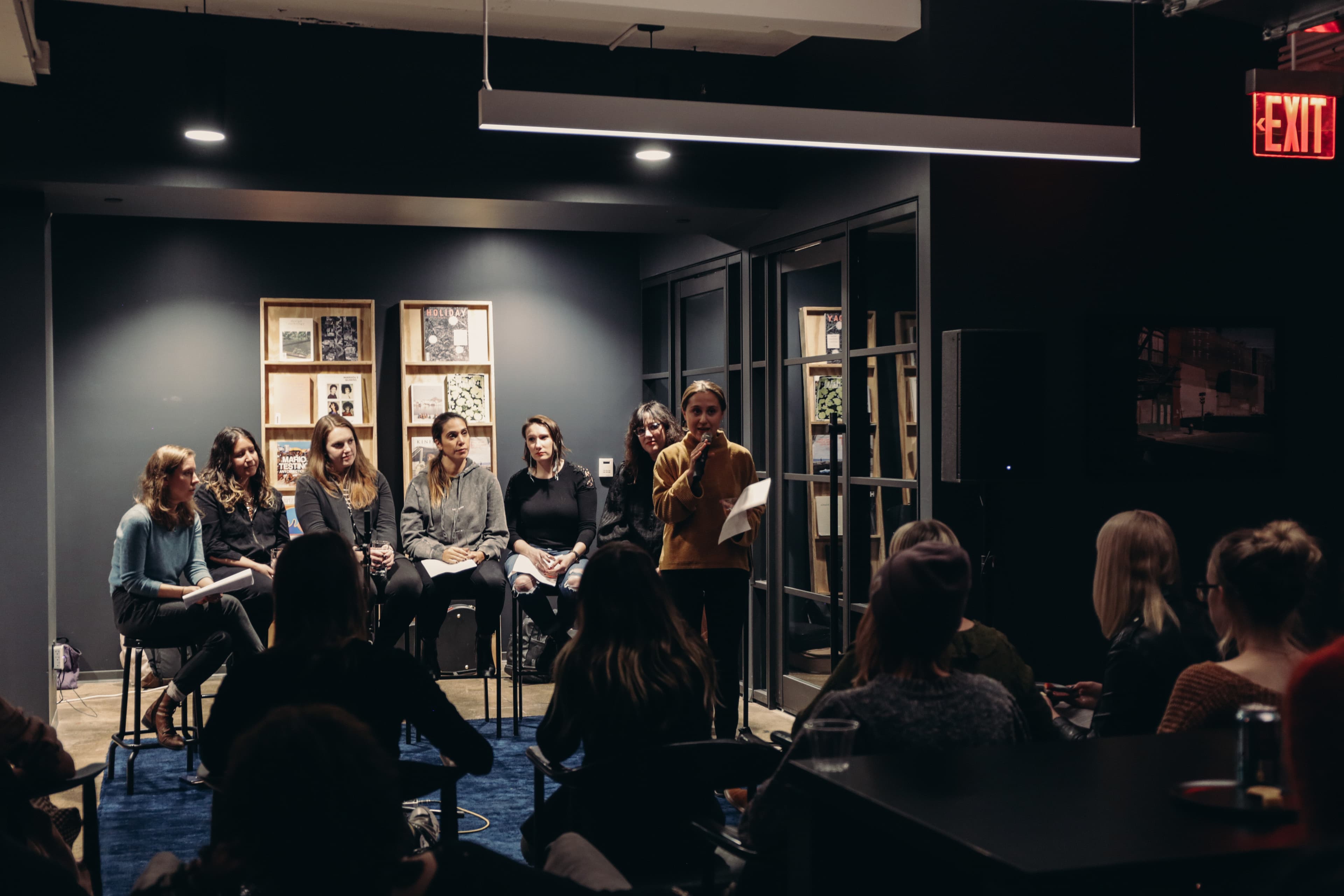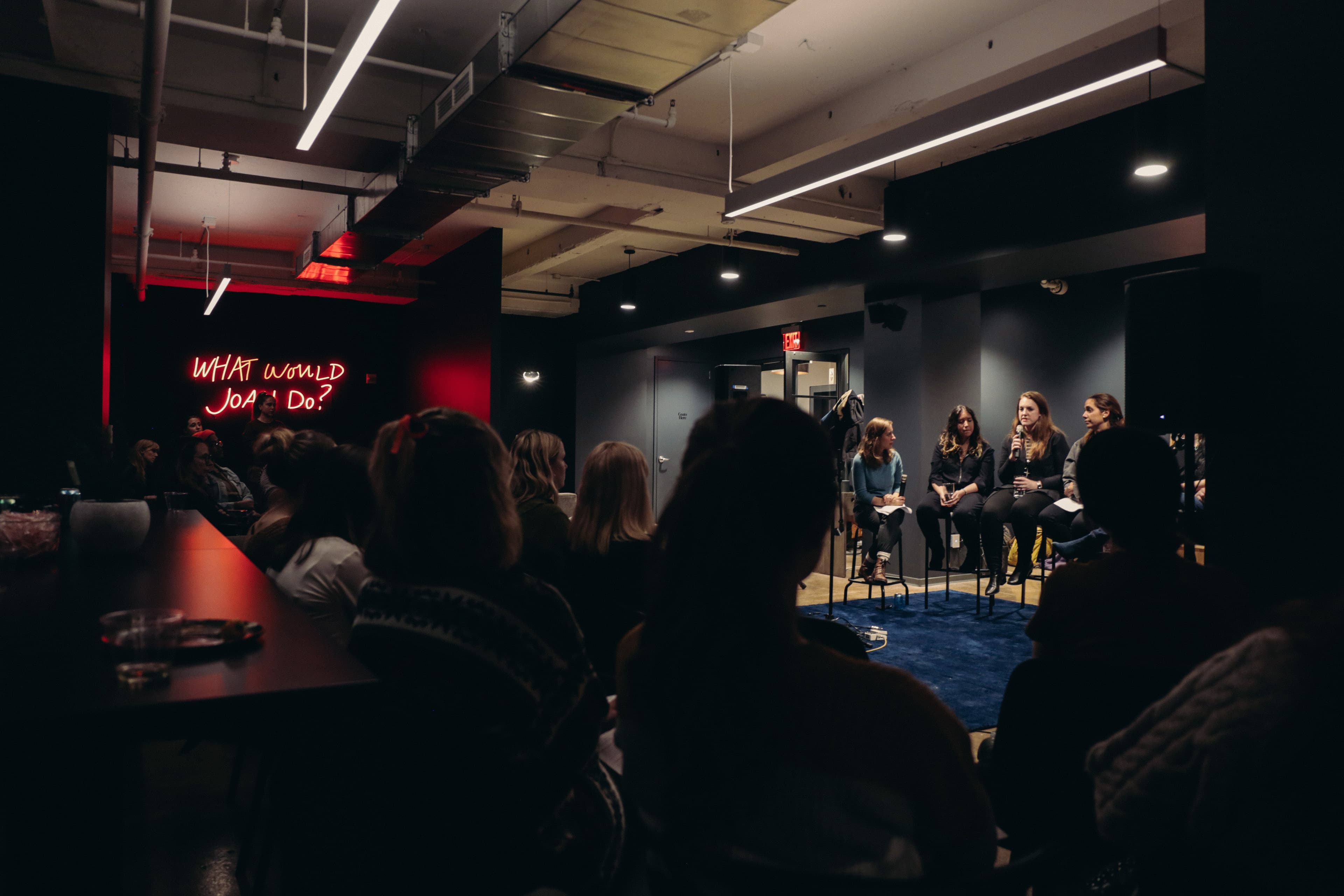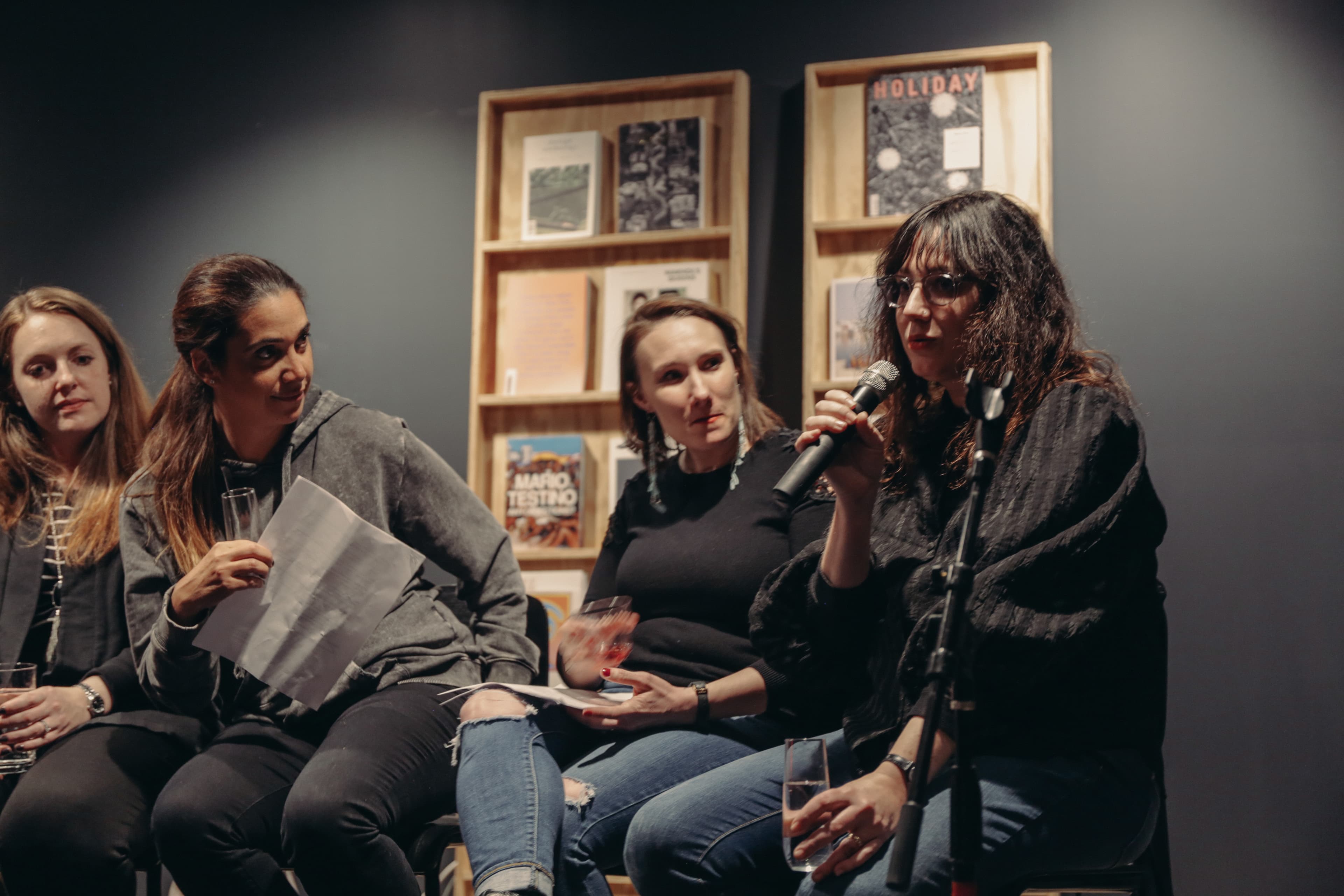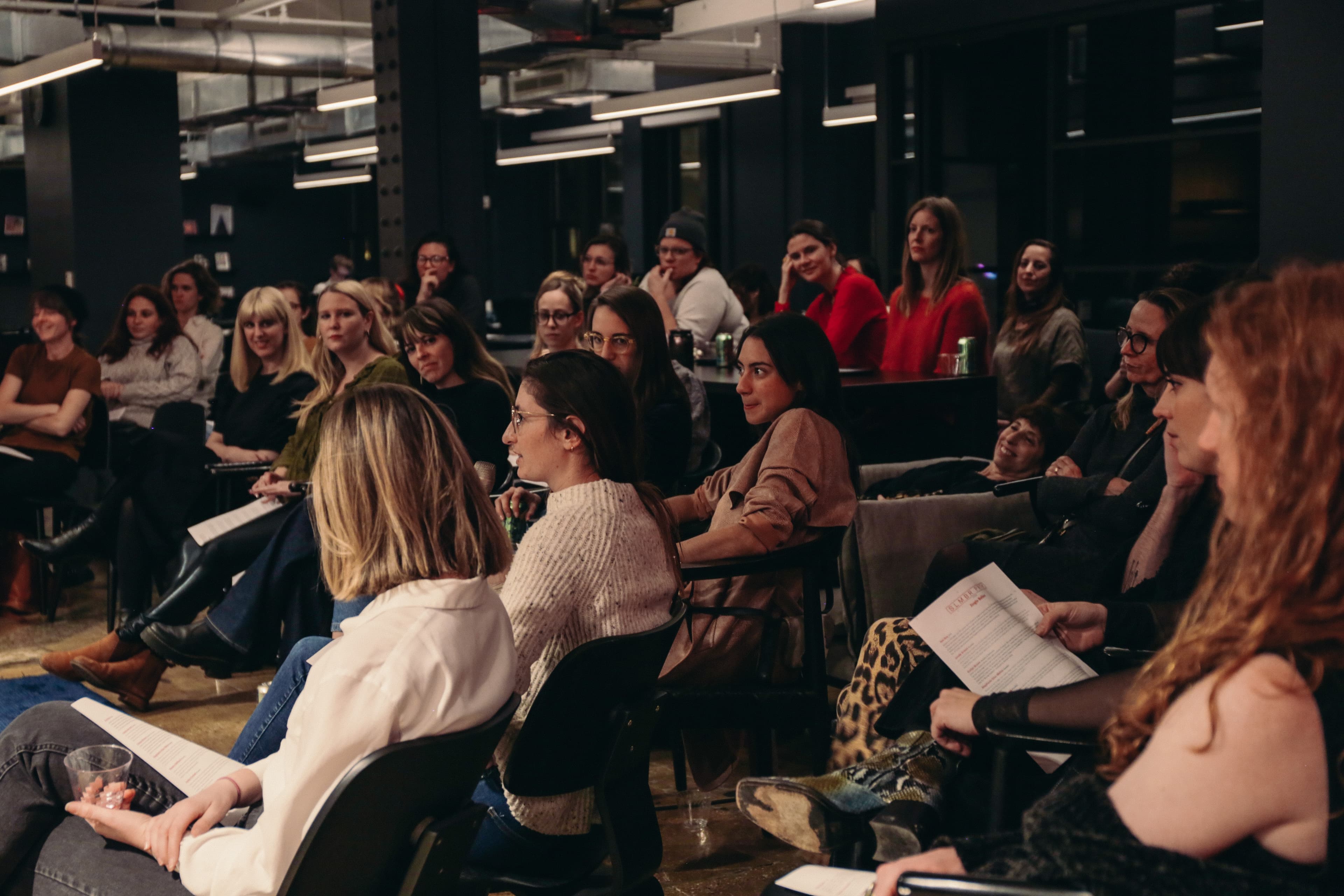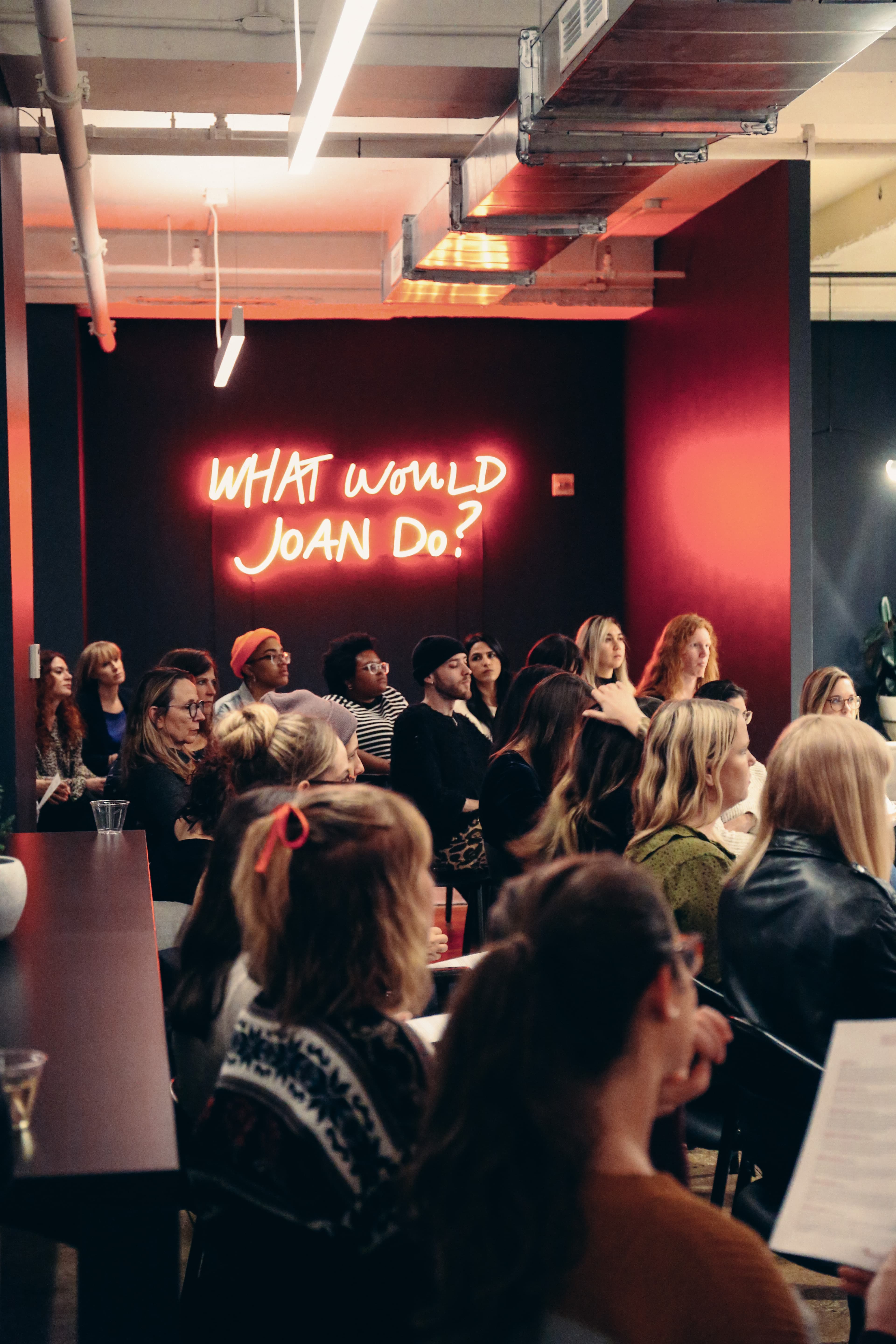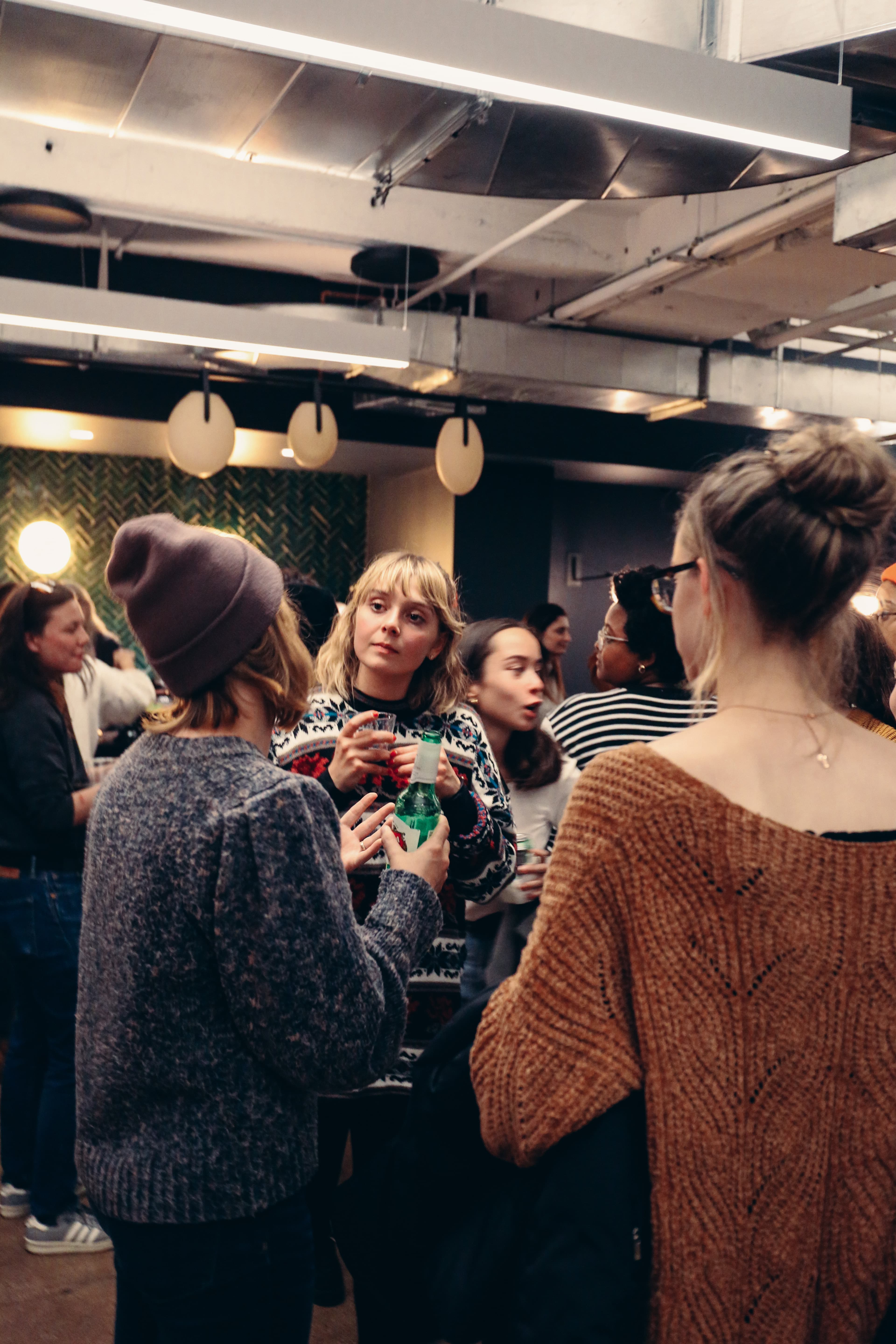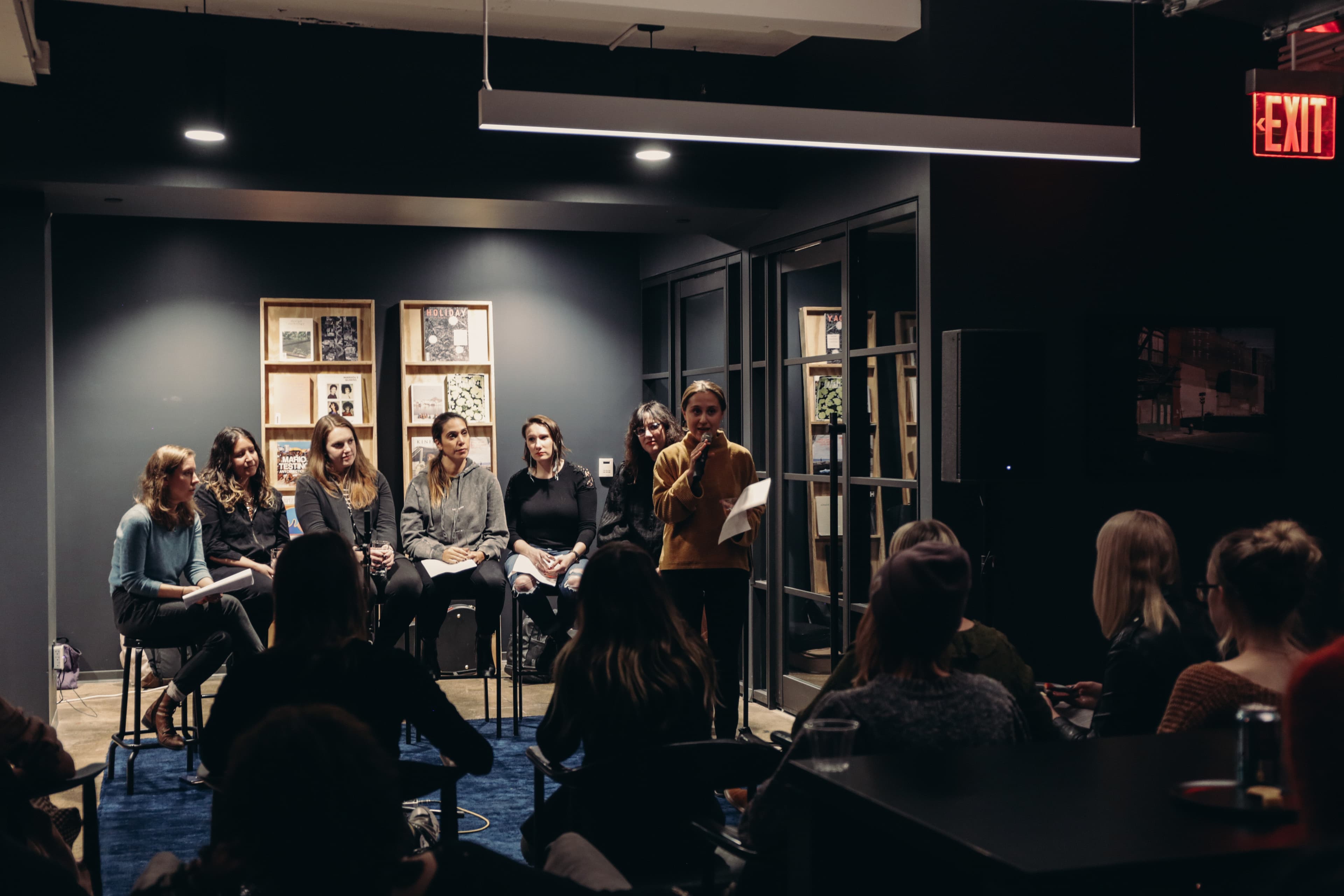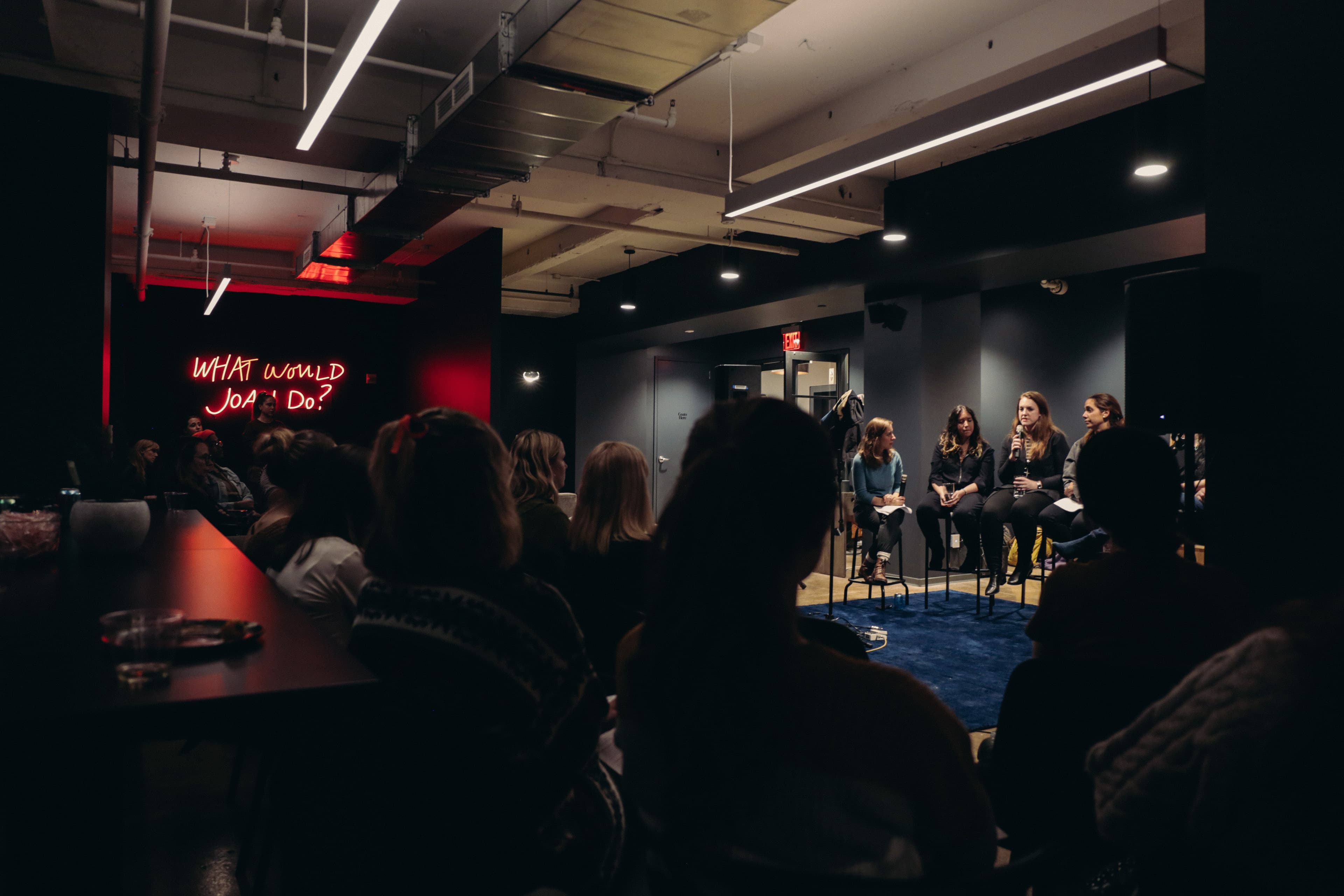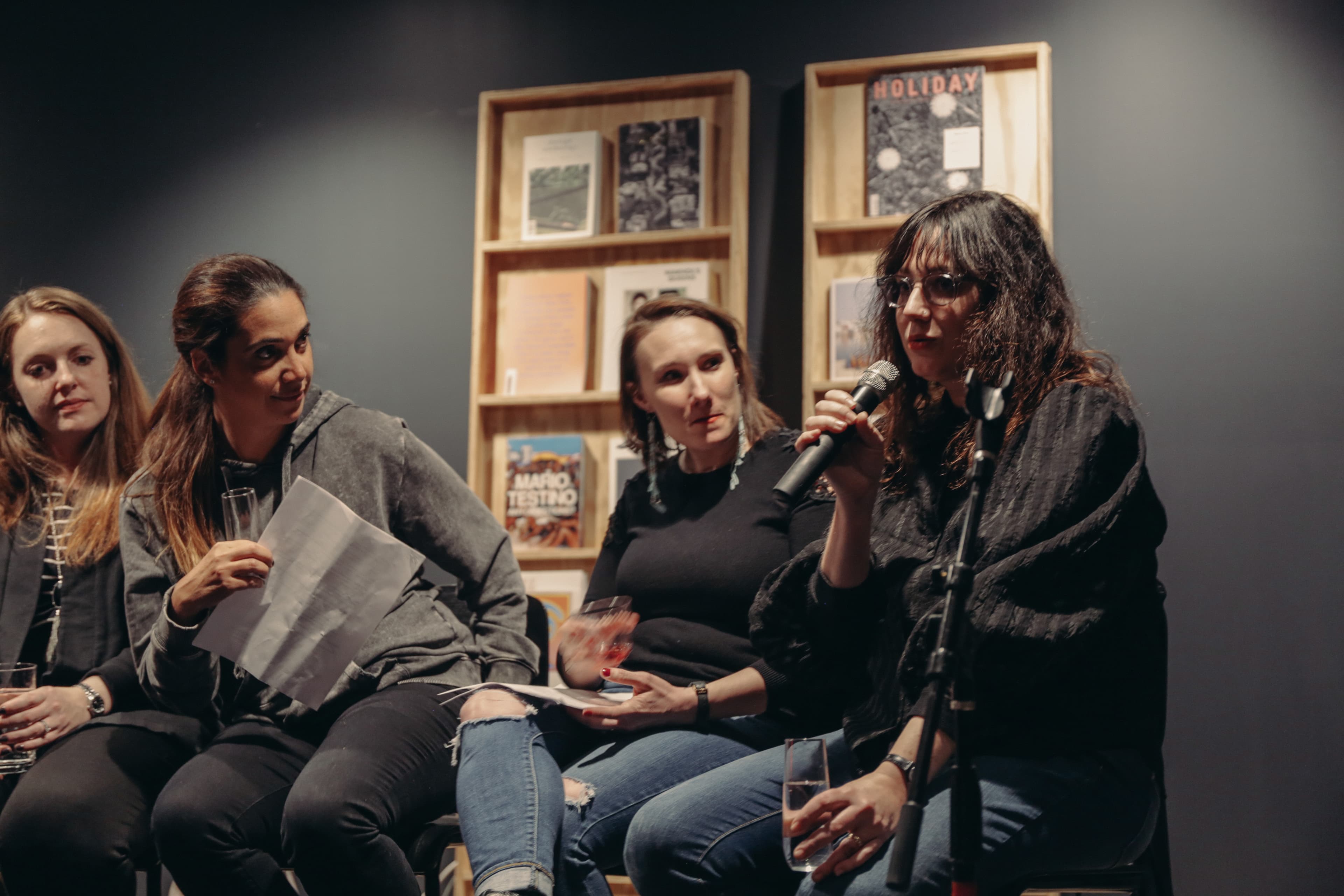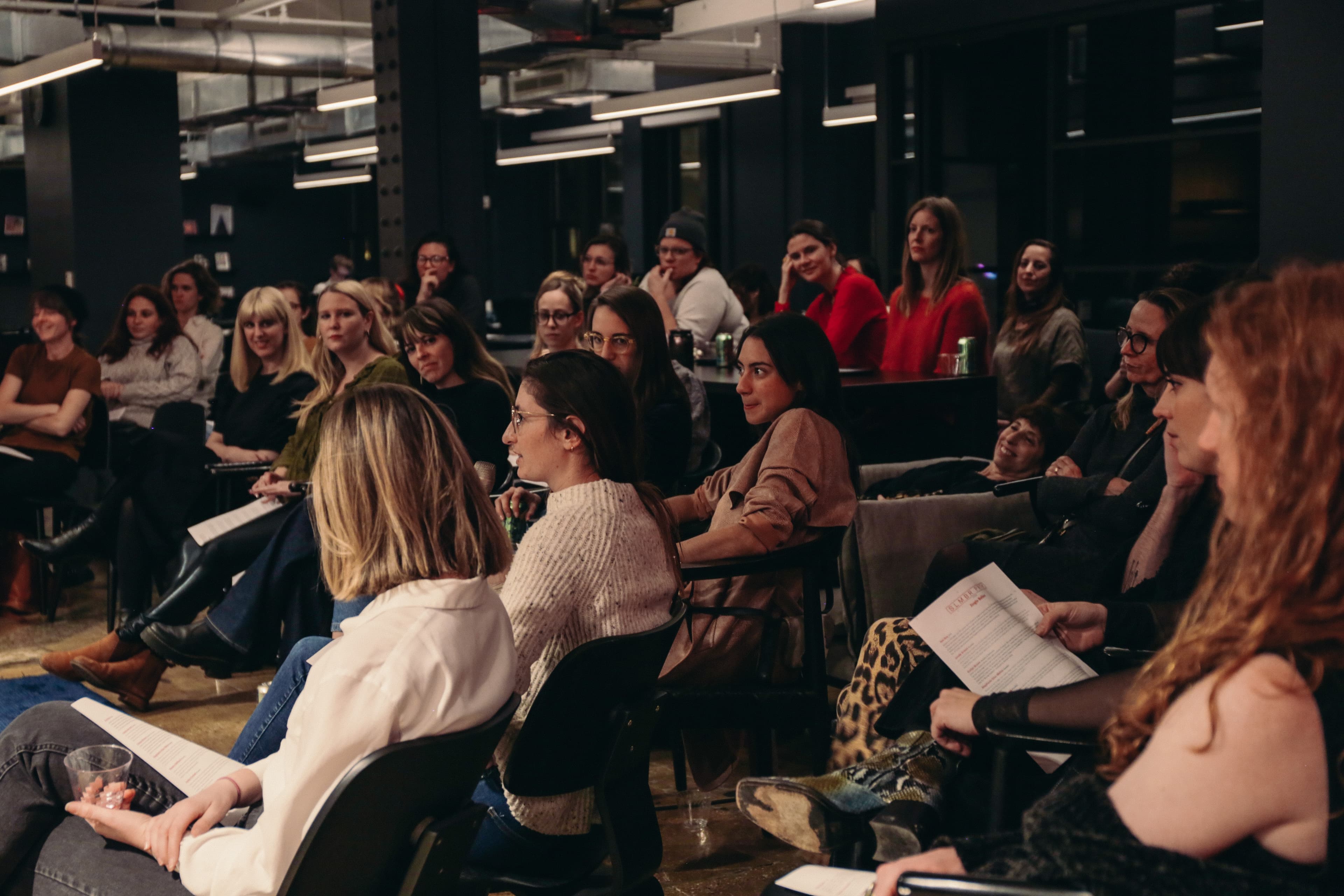 Vimeo Staff Picks + Live Director's Commentary
A program of Vimeo Staff Picks curated and hosted by Vimeo curator, Ina Pira. Each film (some of which were from our very own SLMBR PRTY community) screened in tandem with live director's commentary. The event was hosted by our friends at The Mill.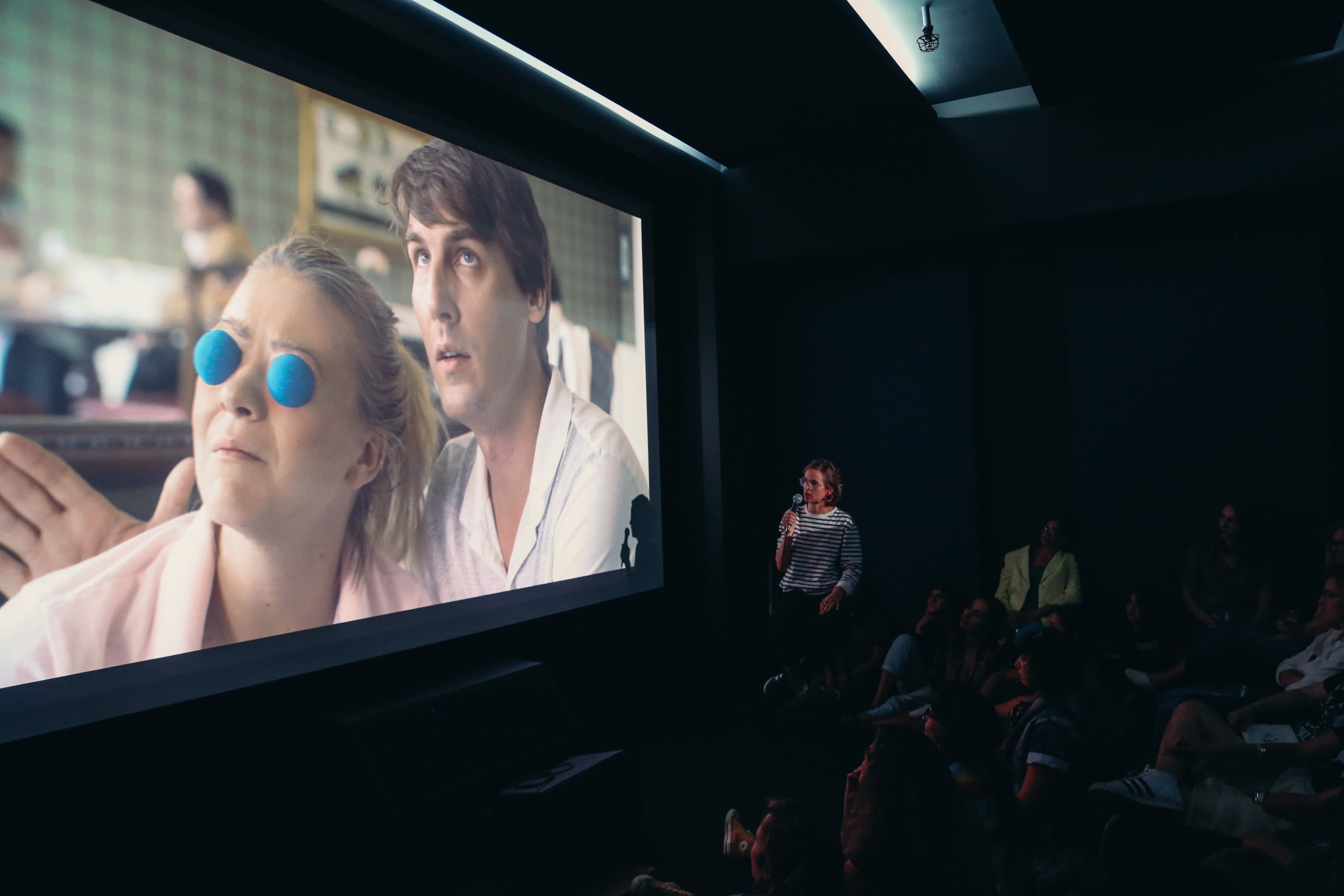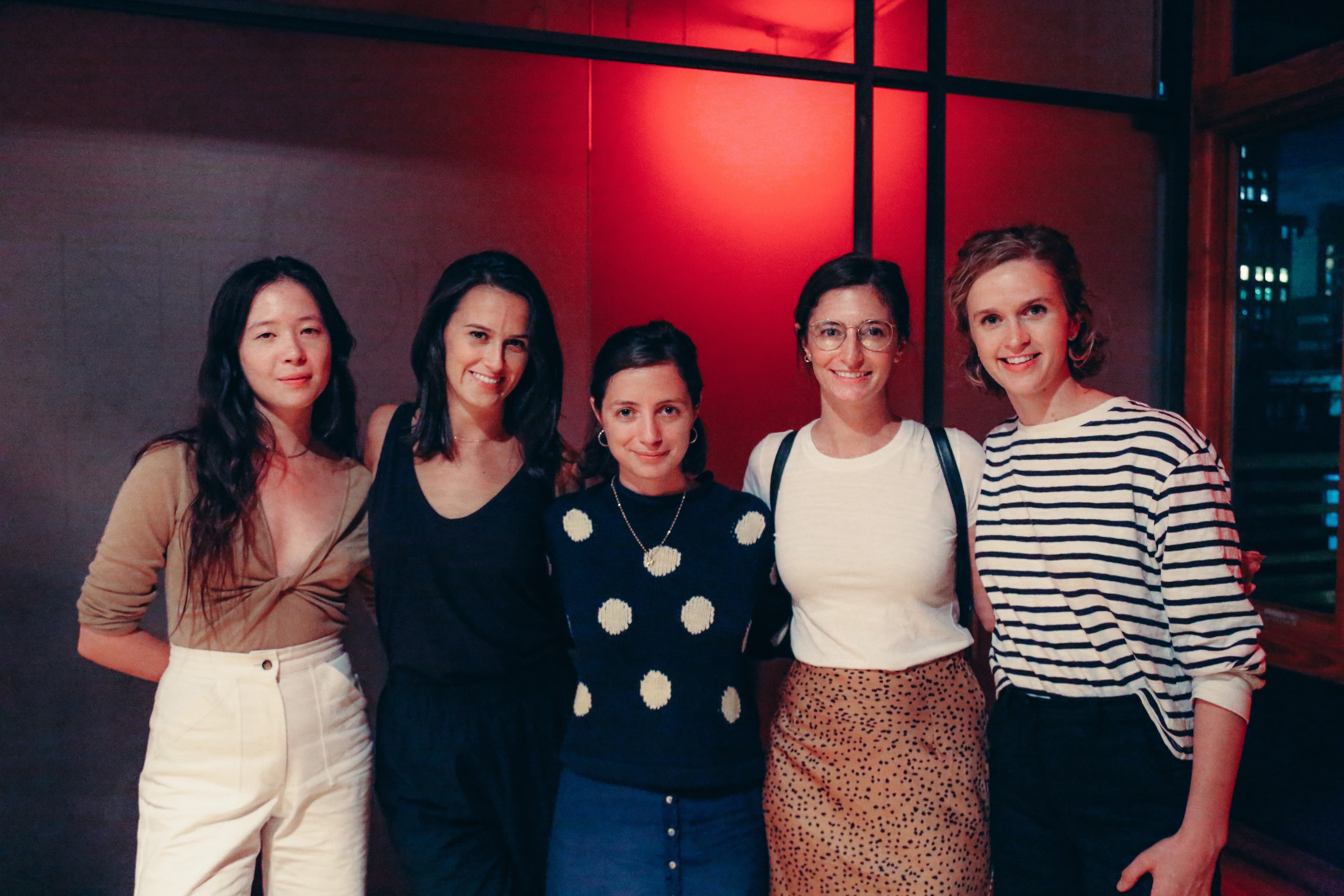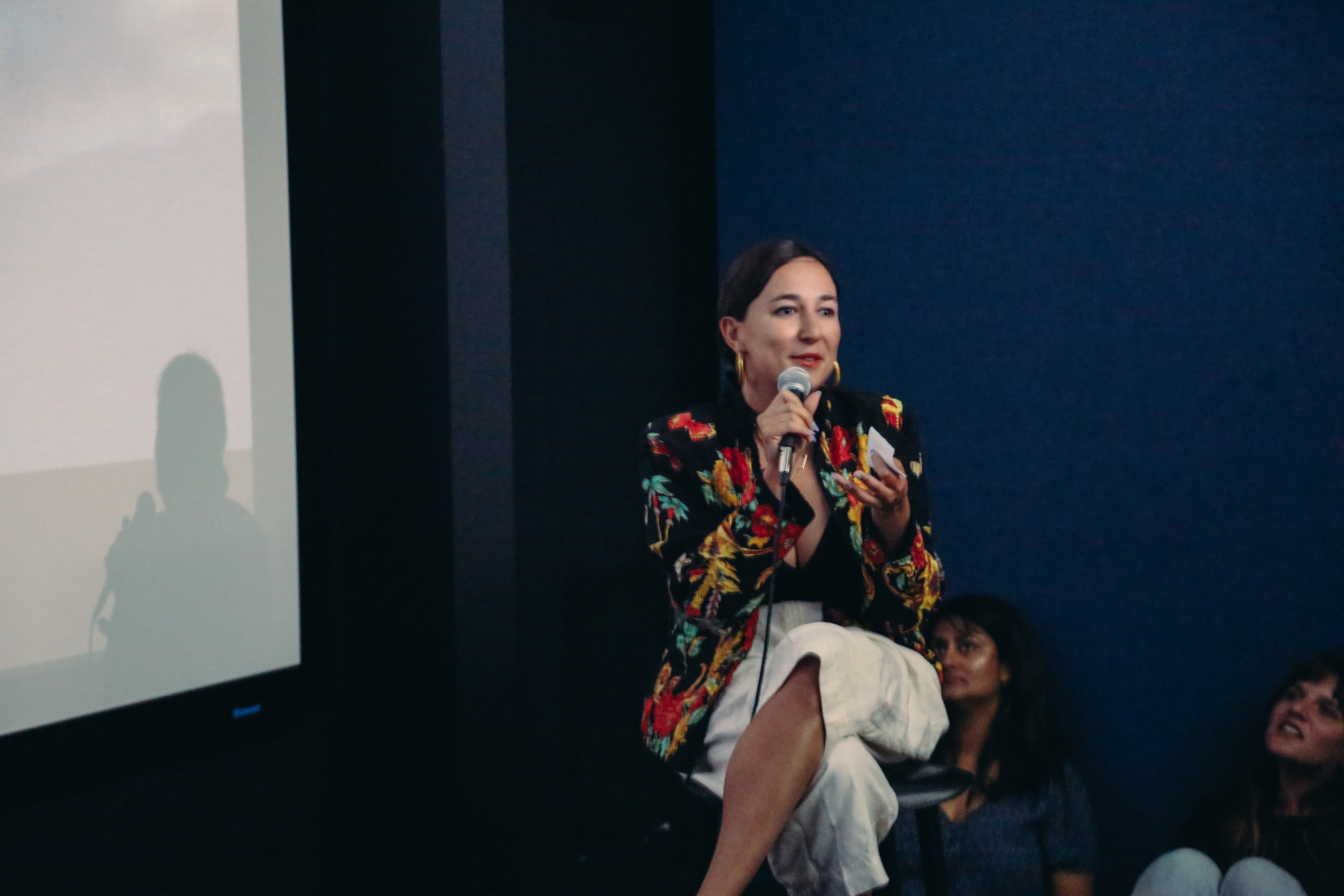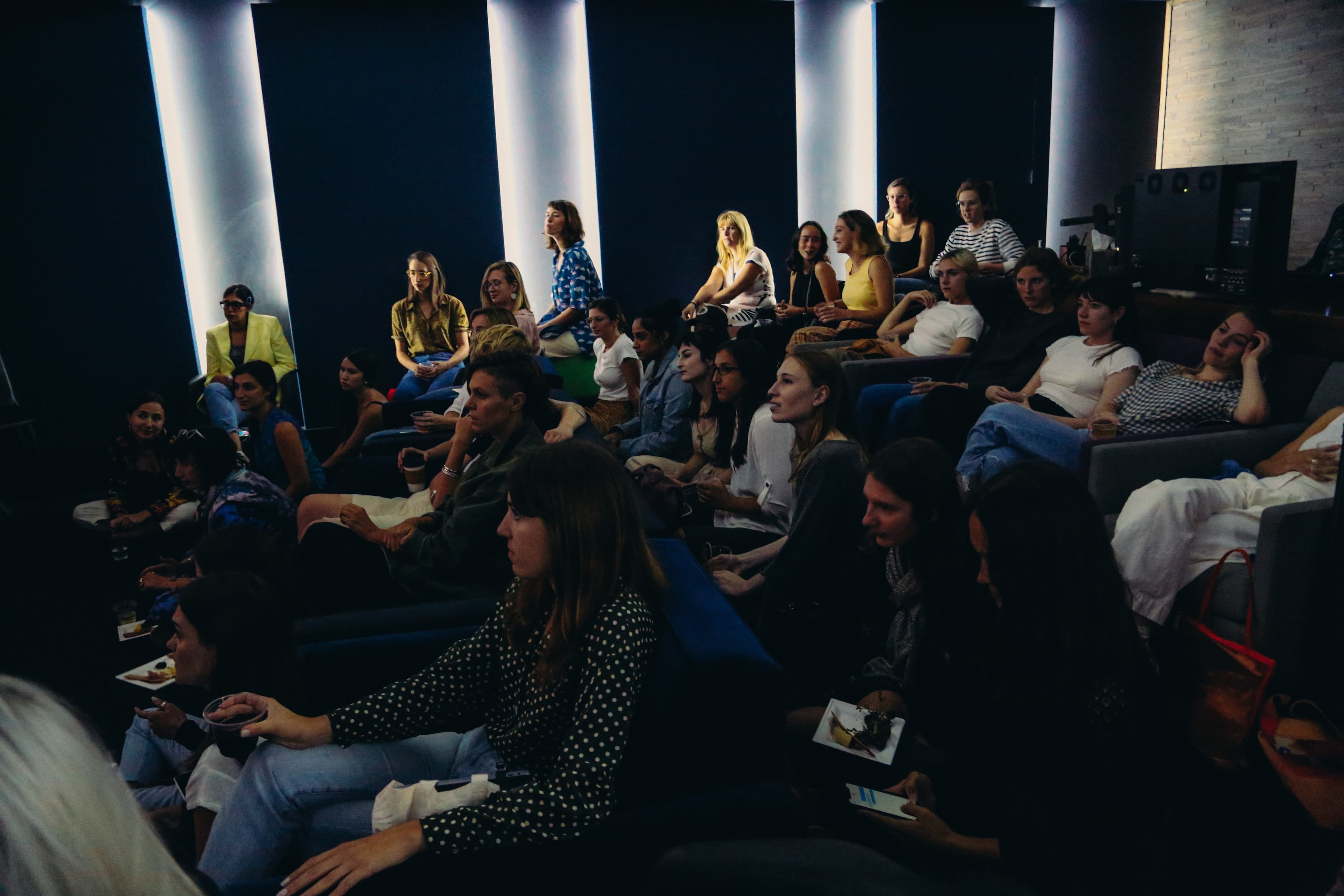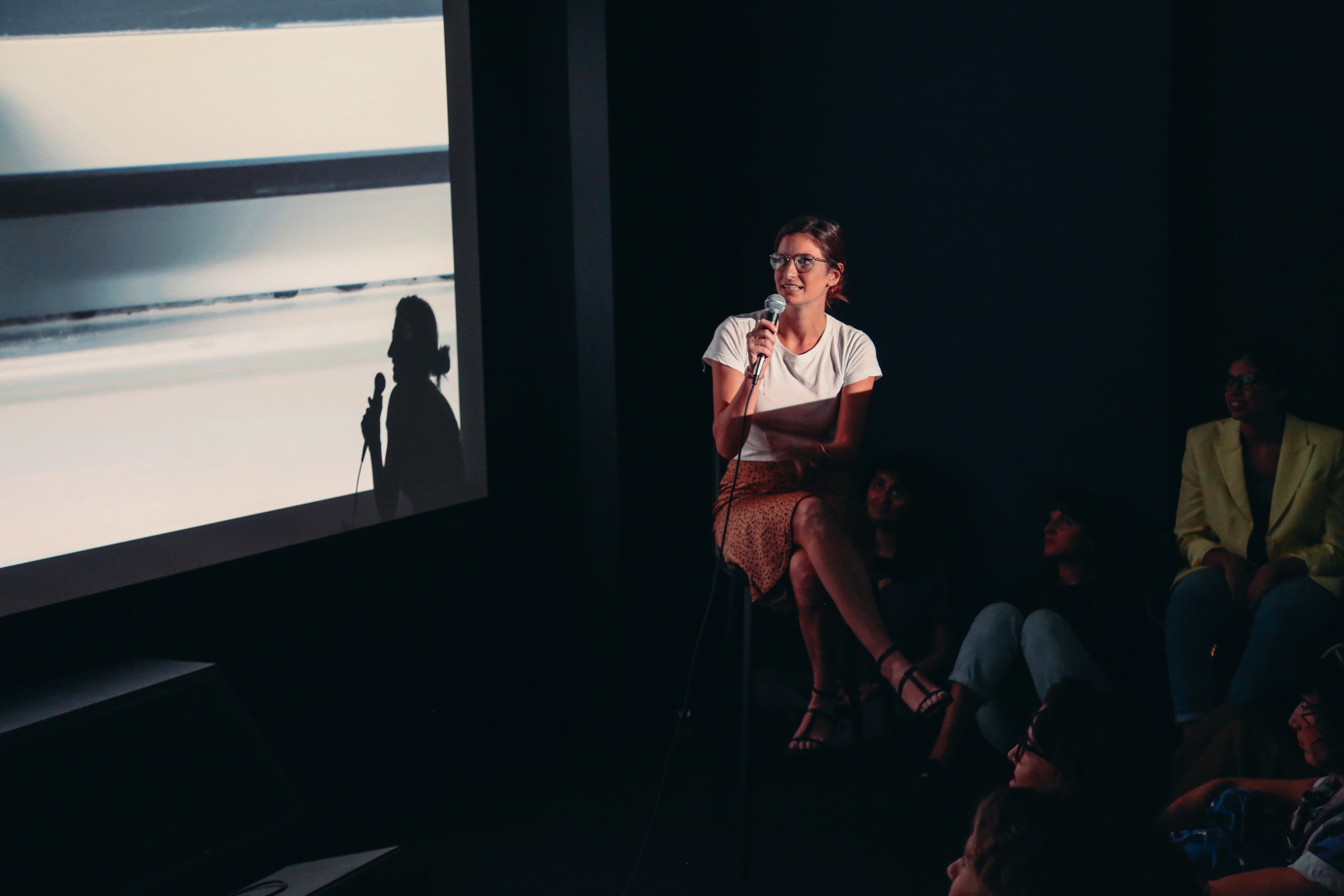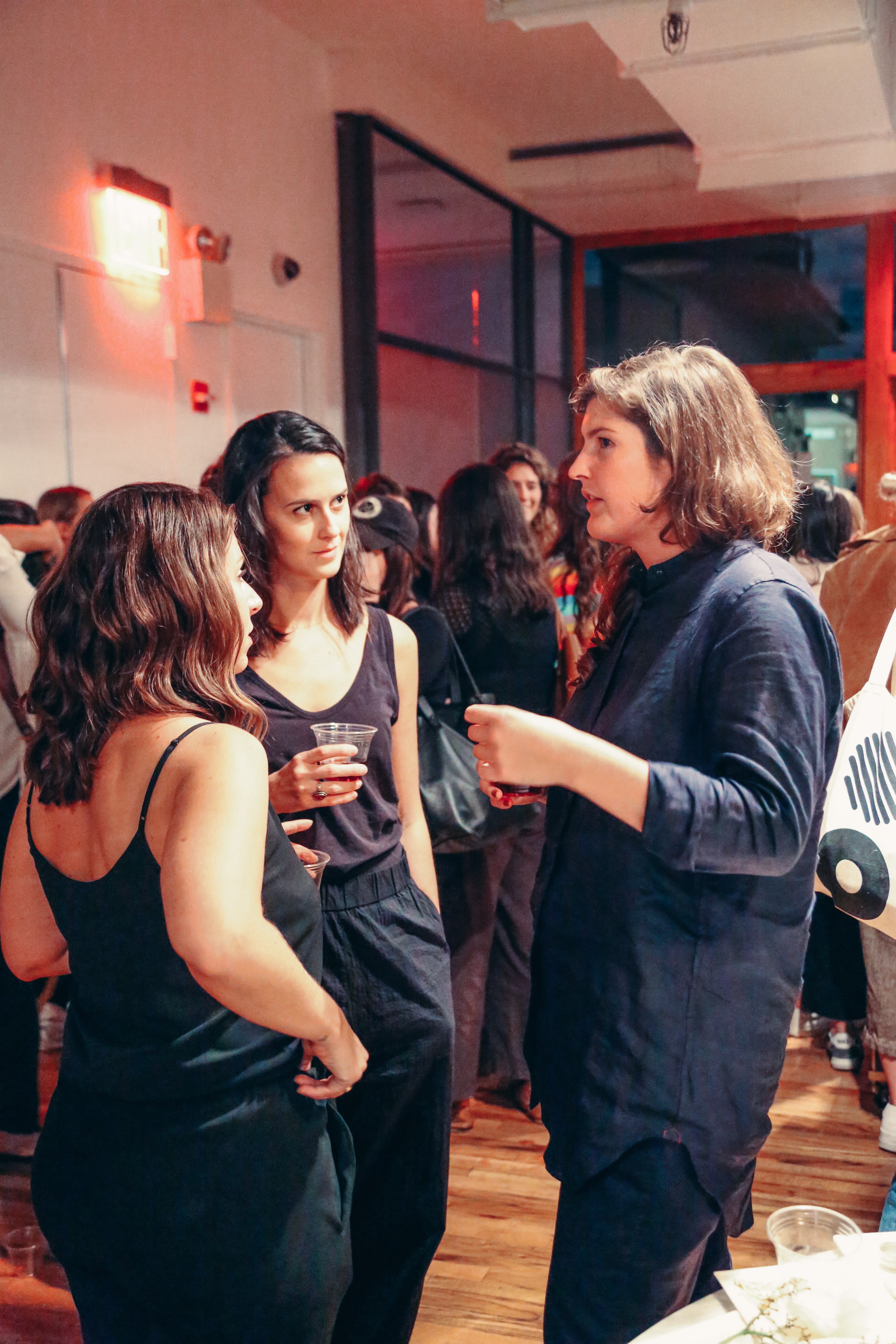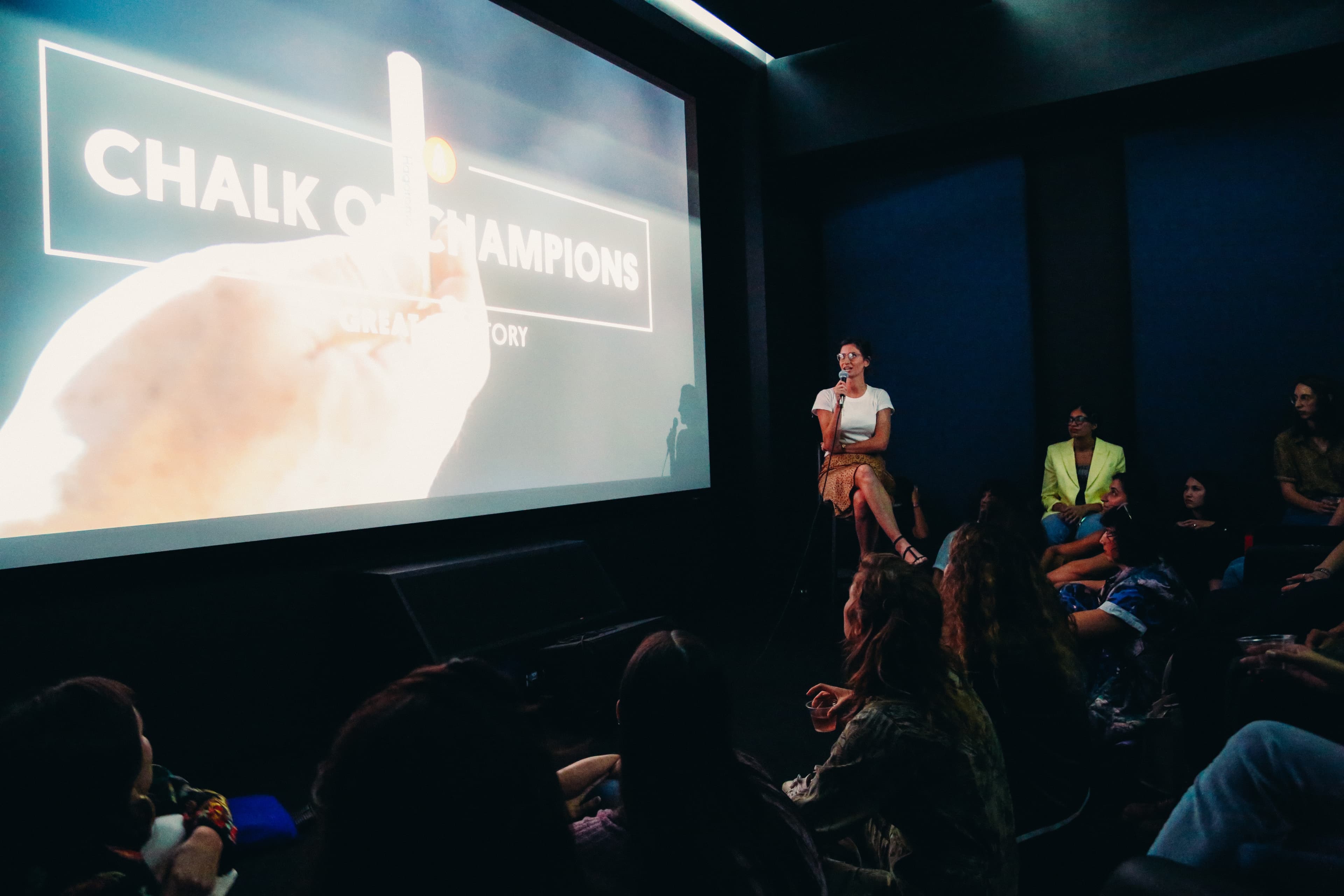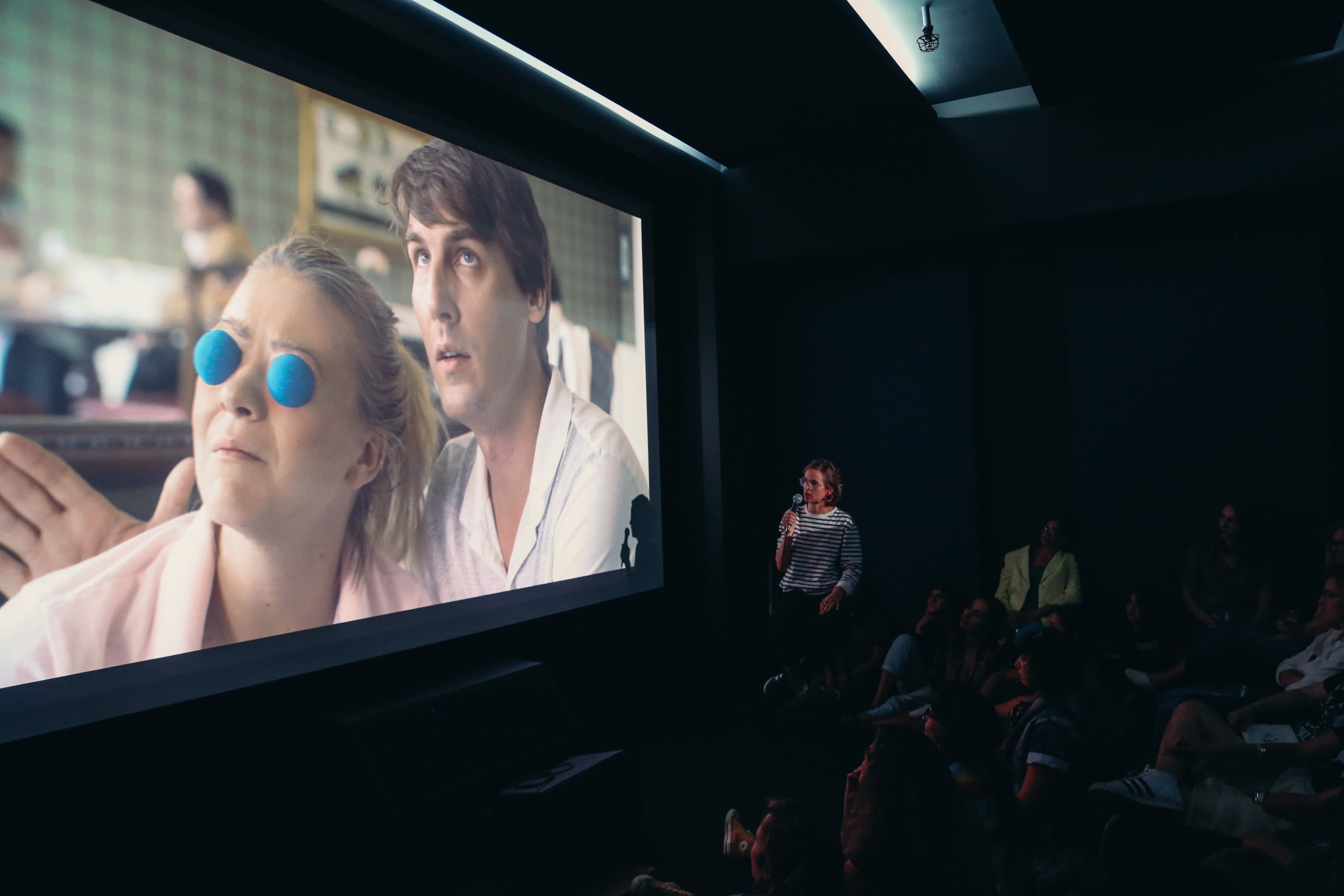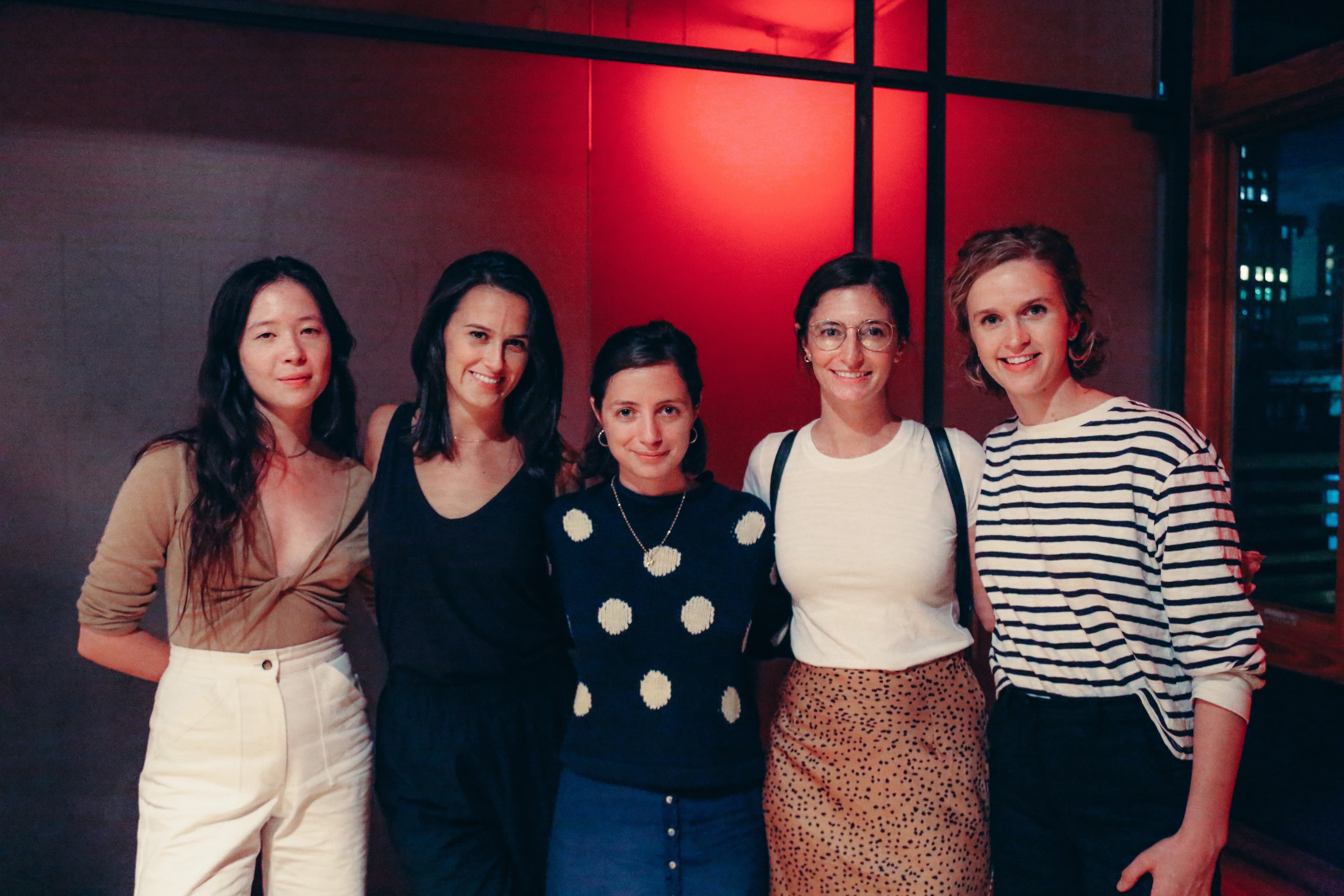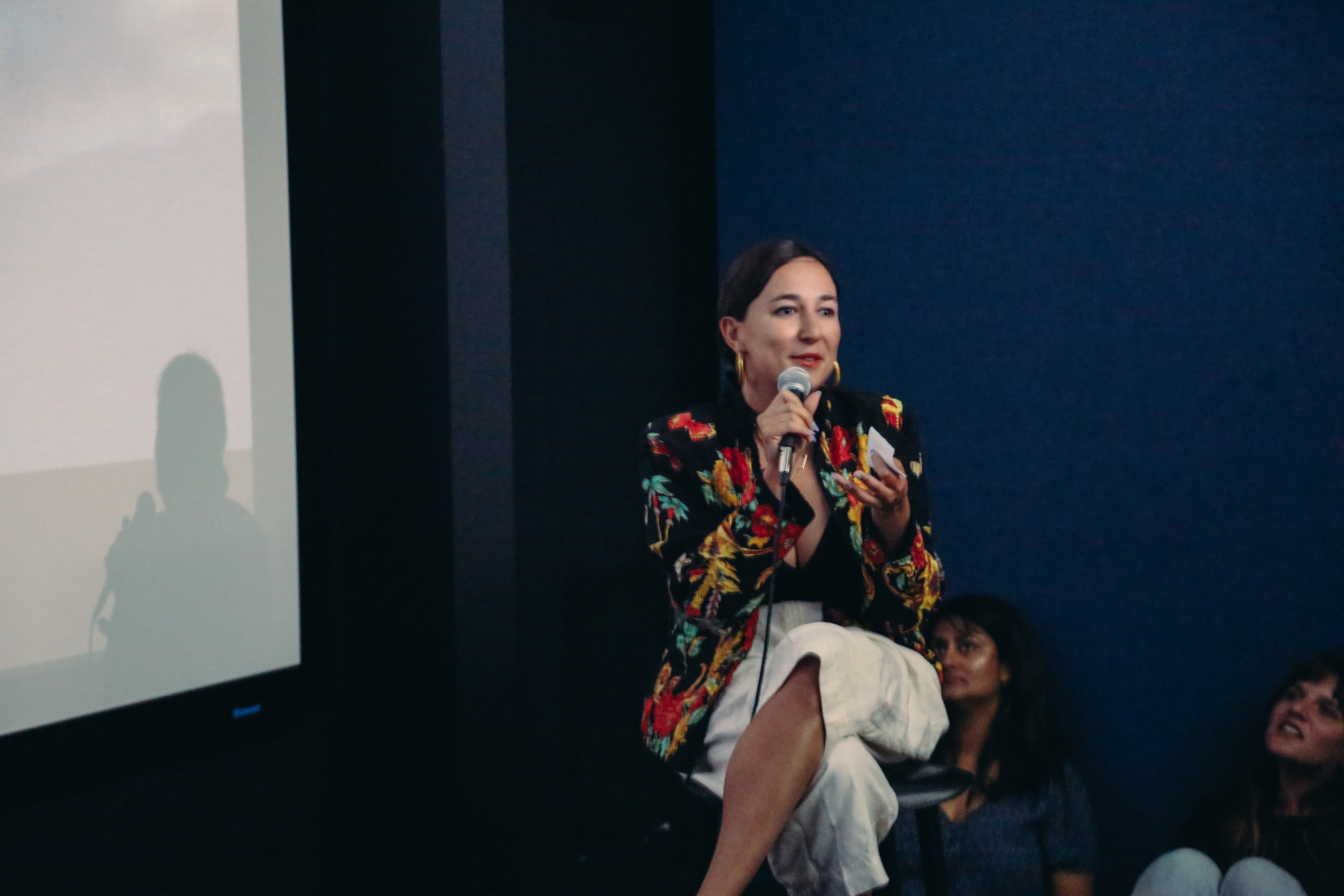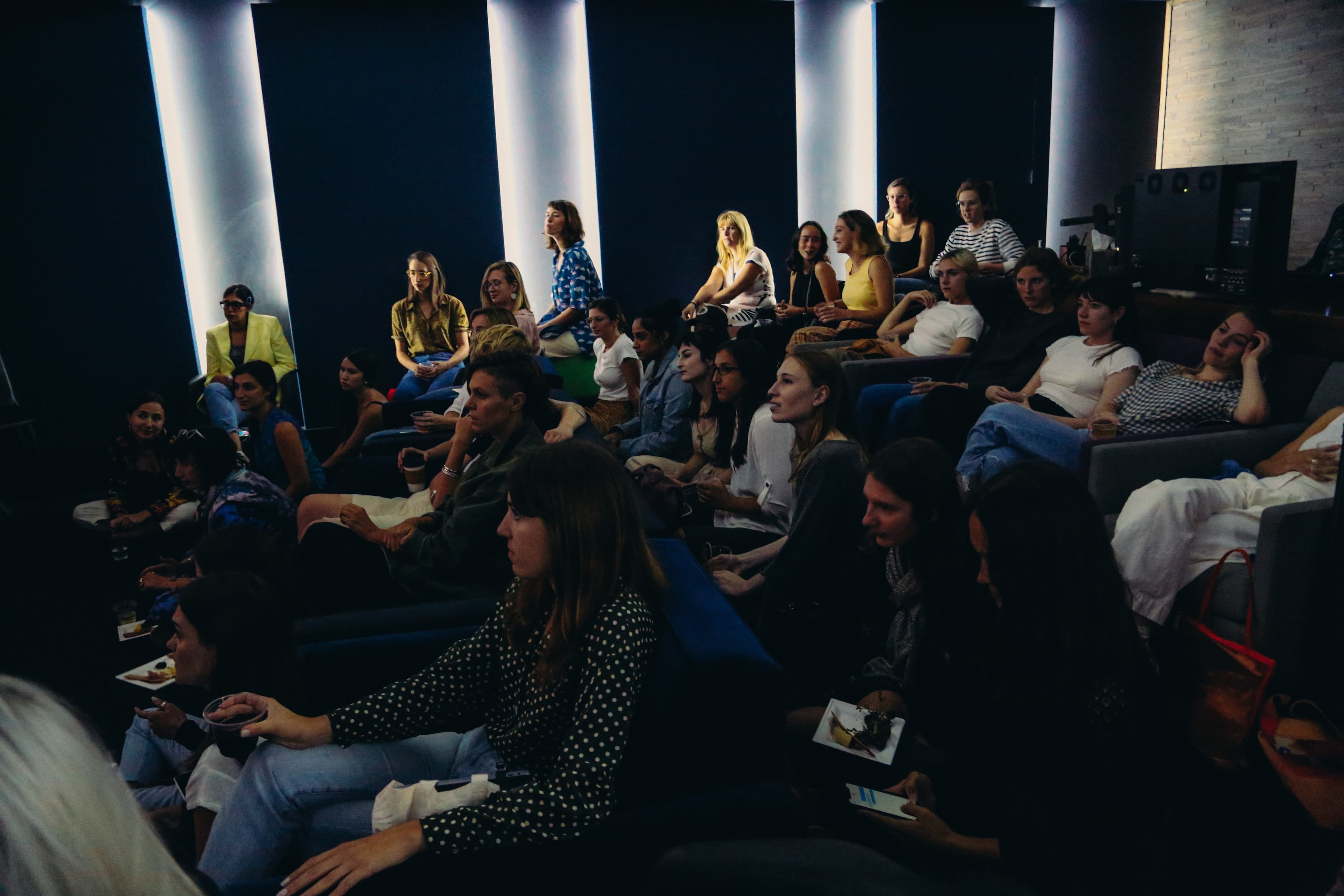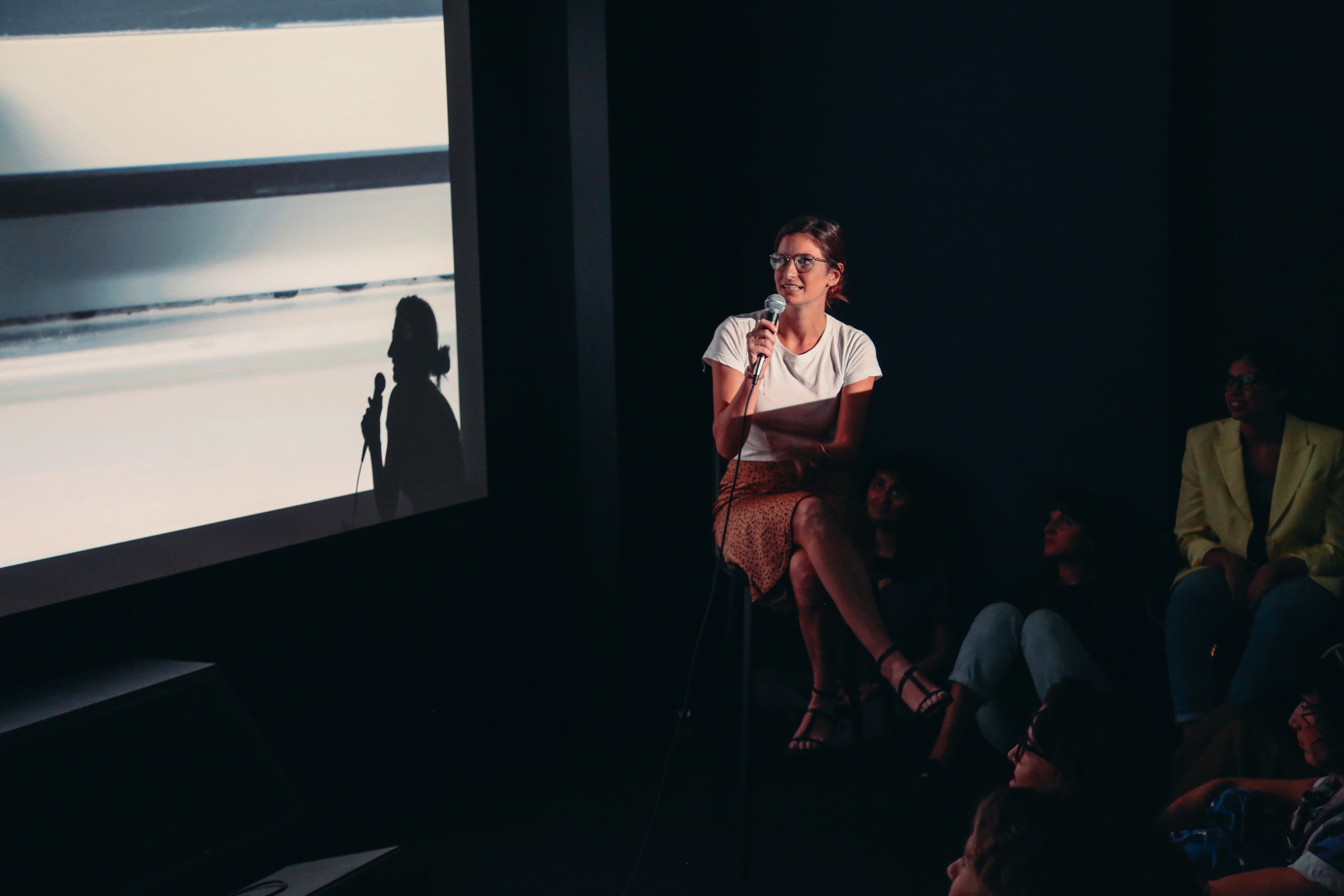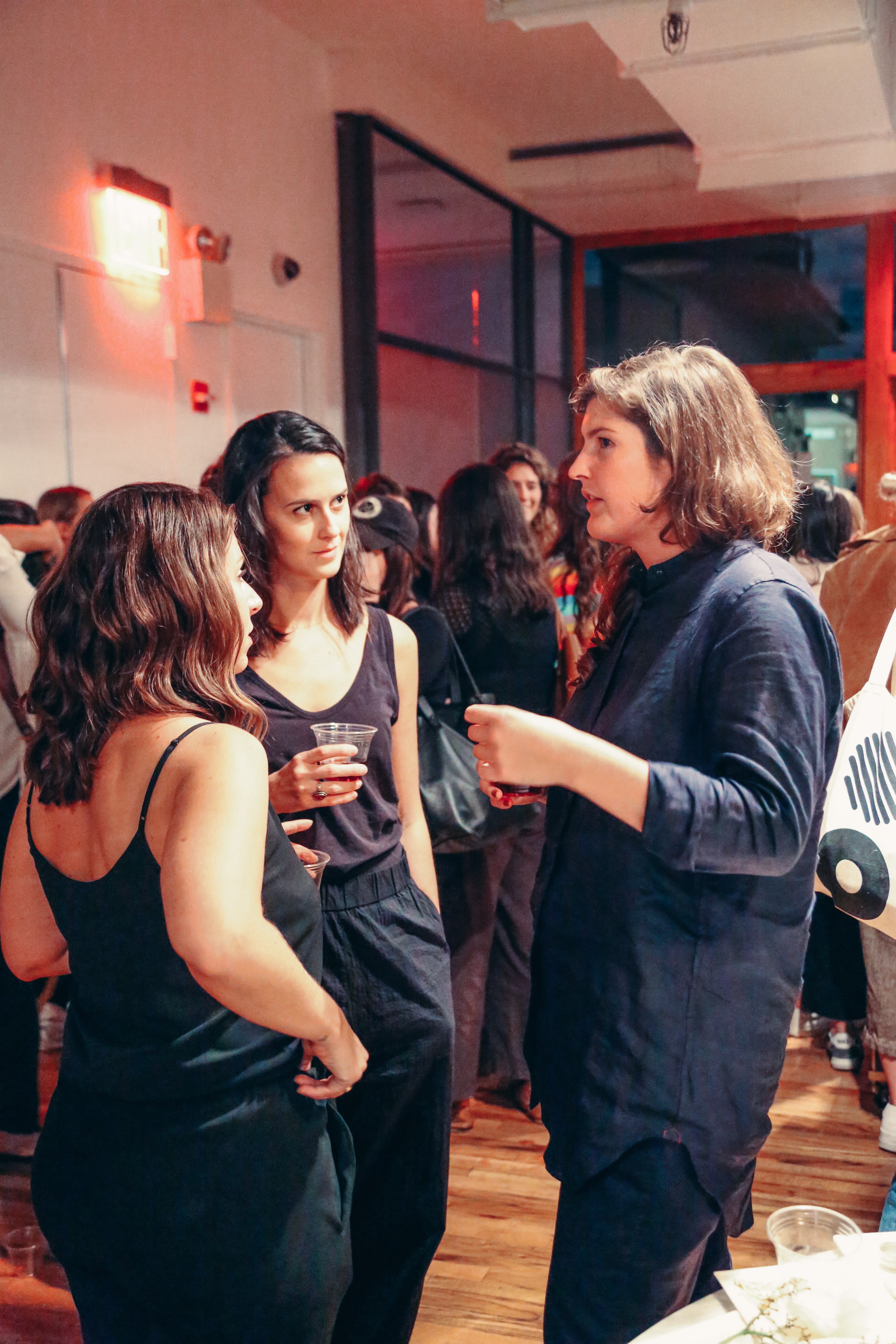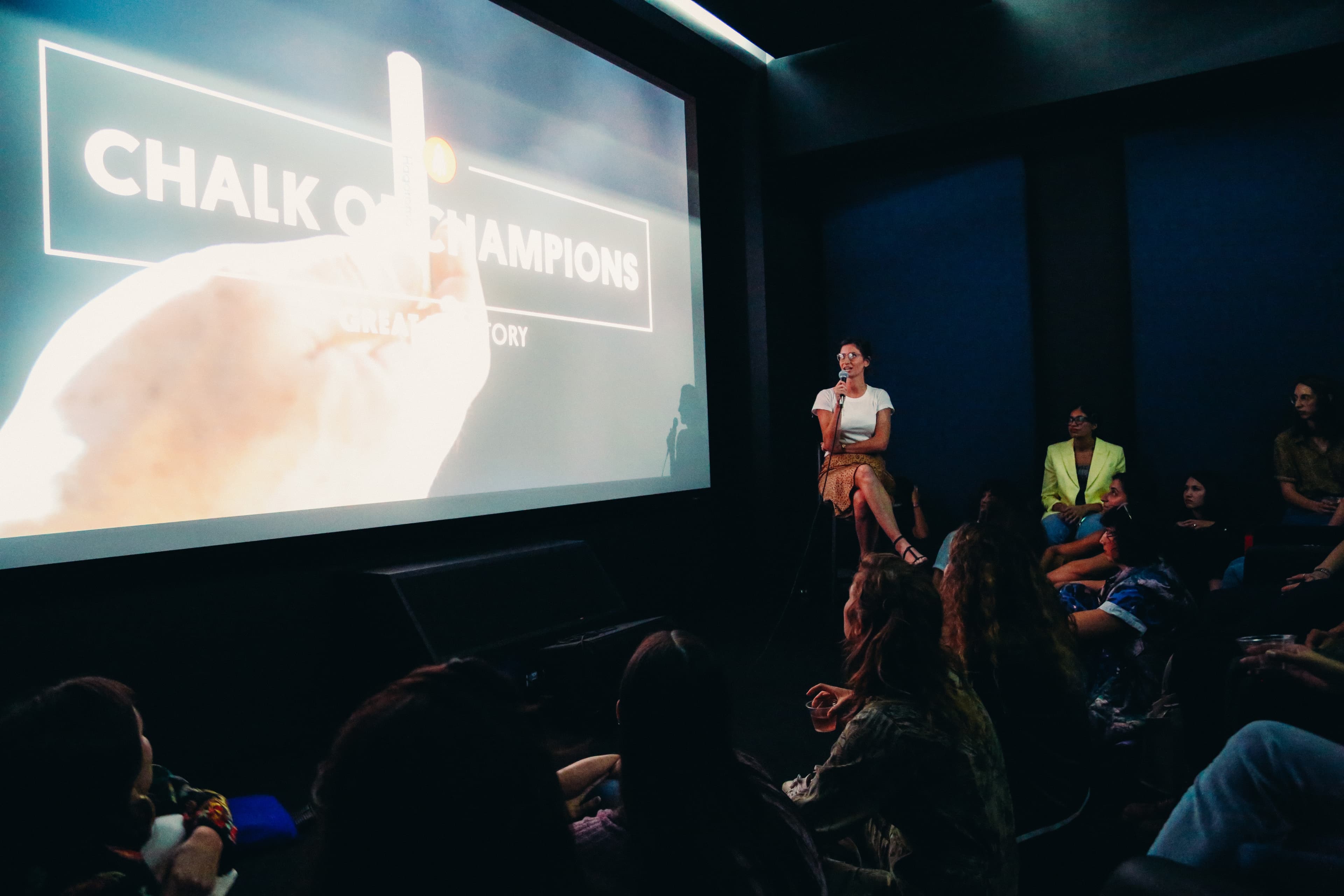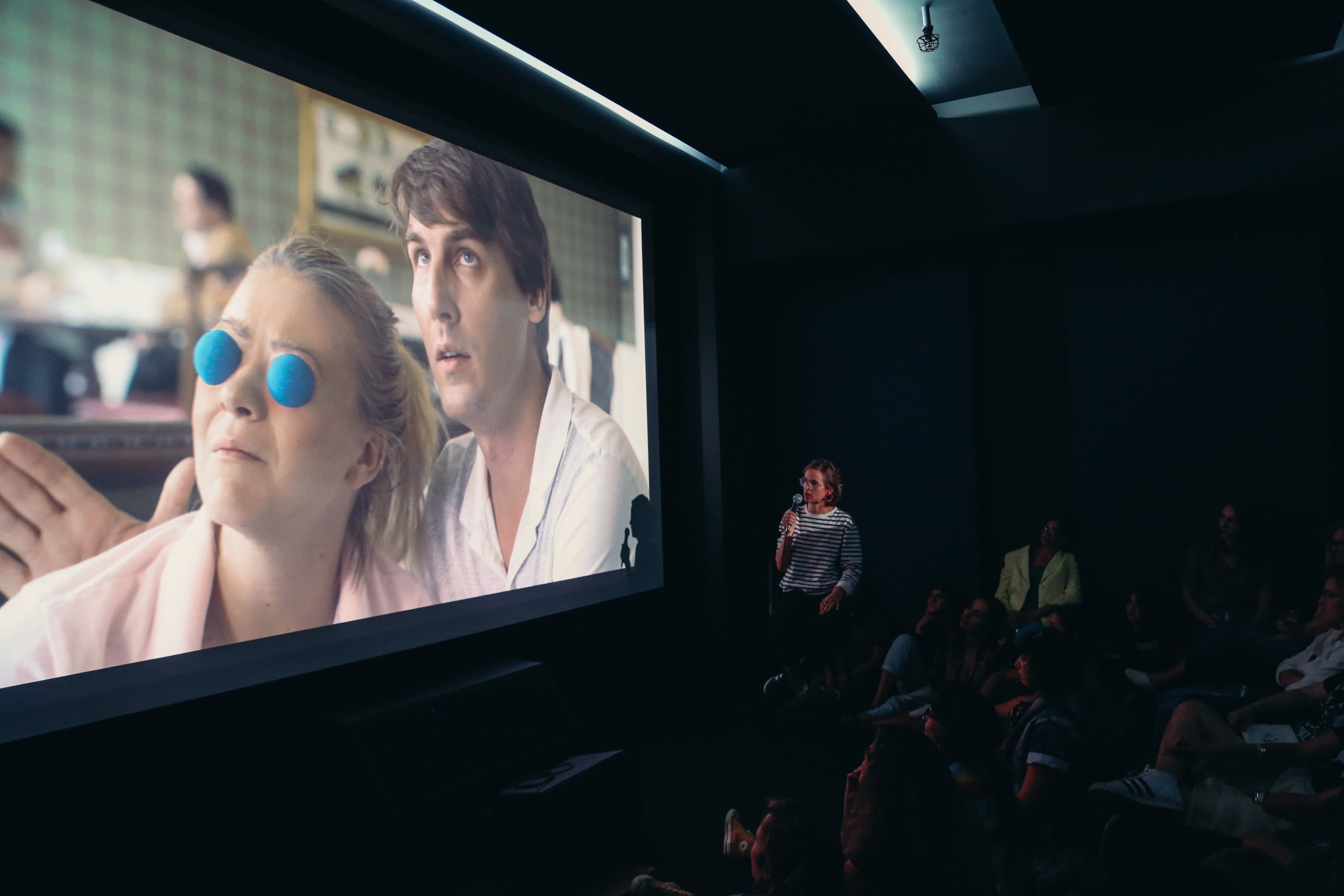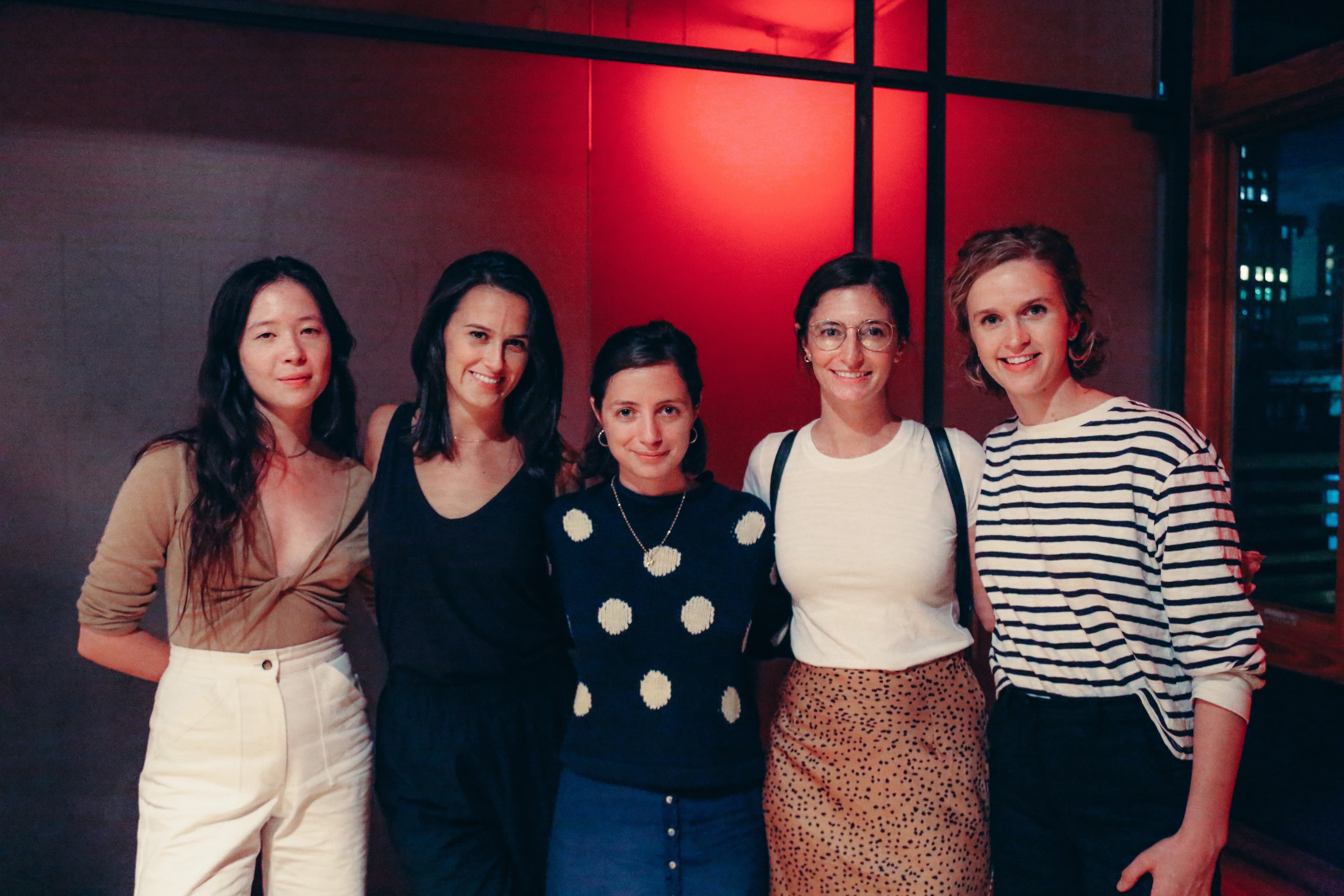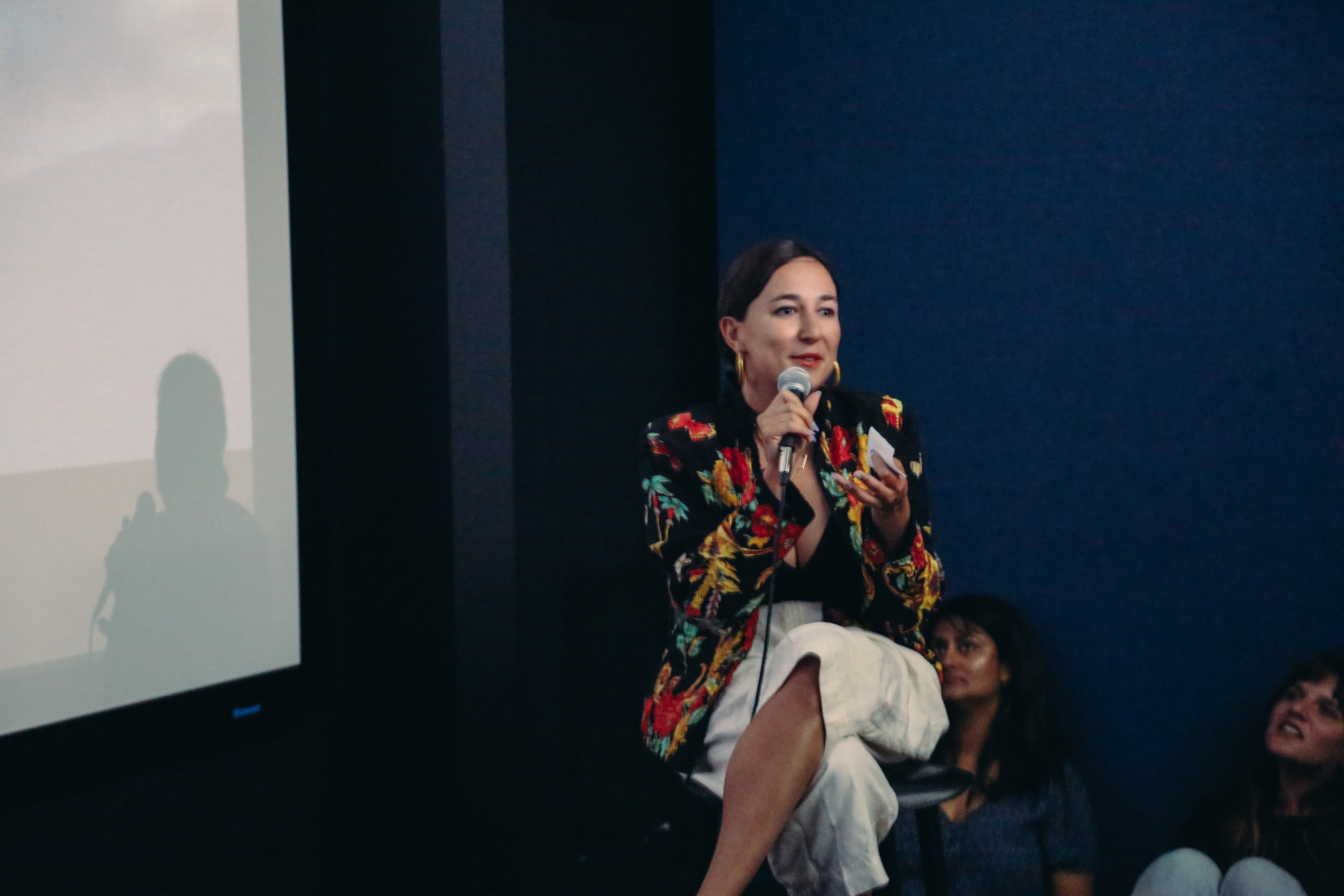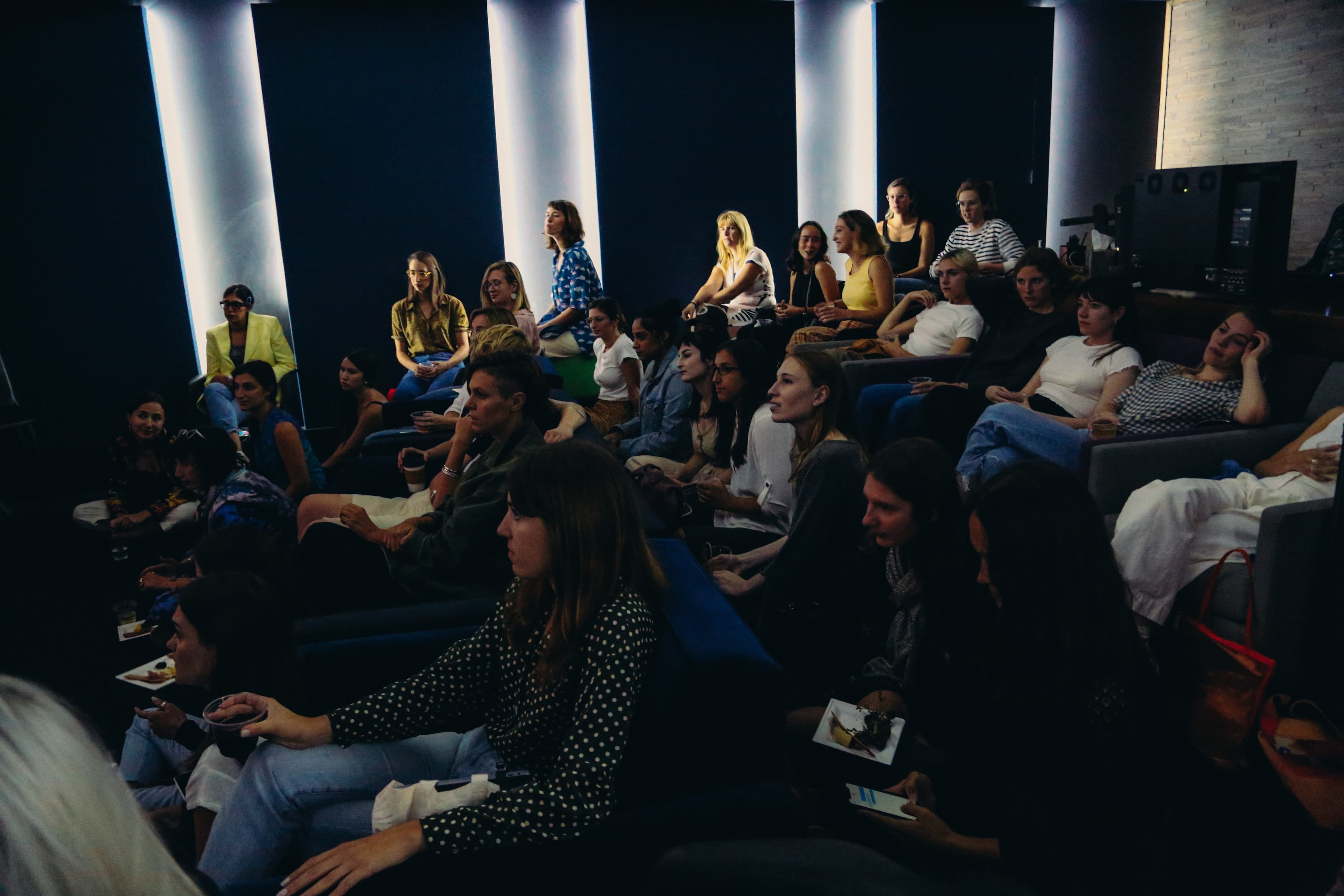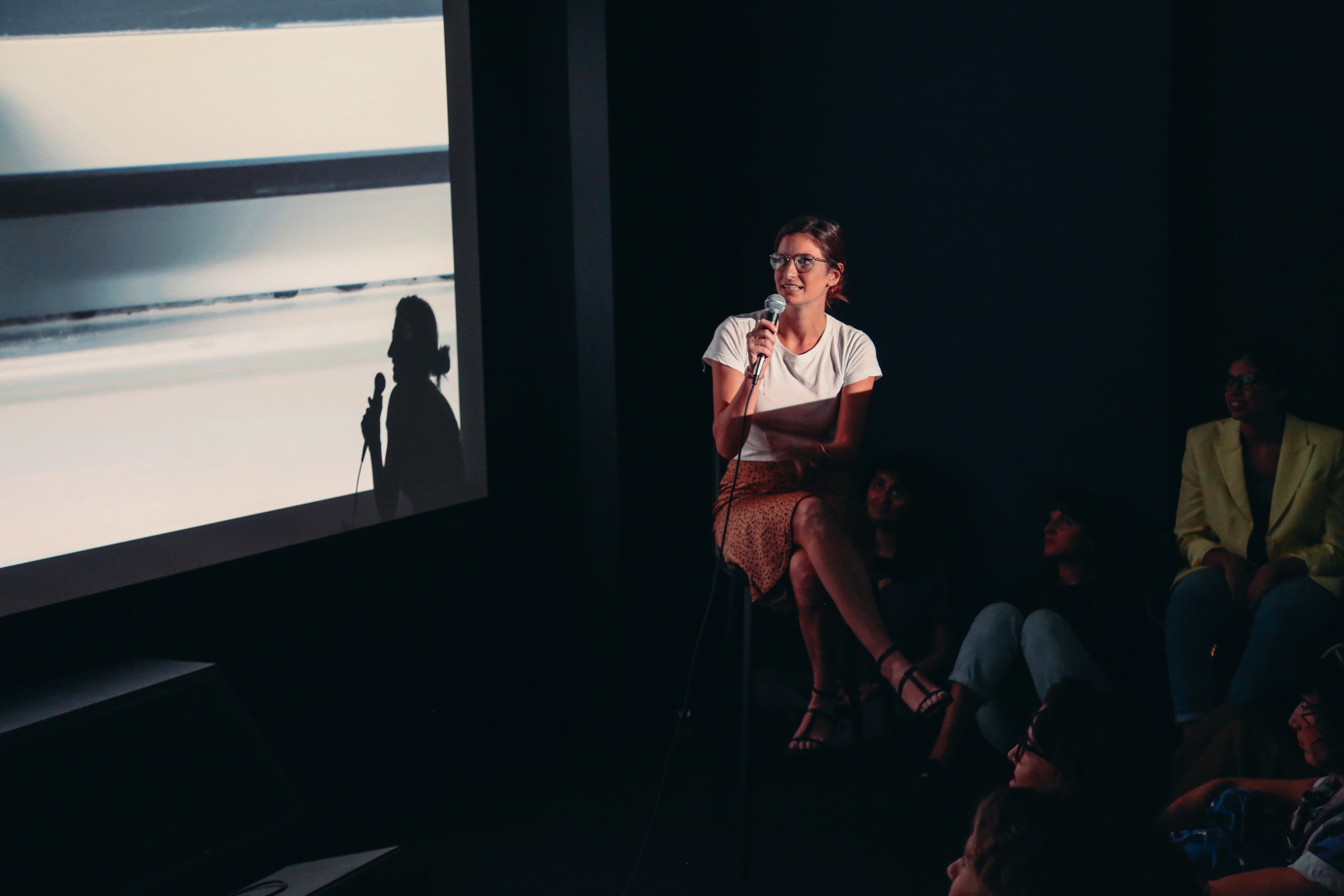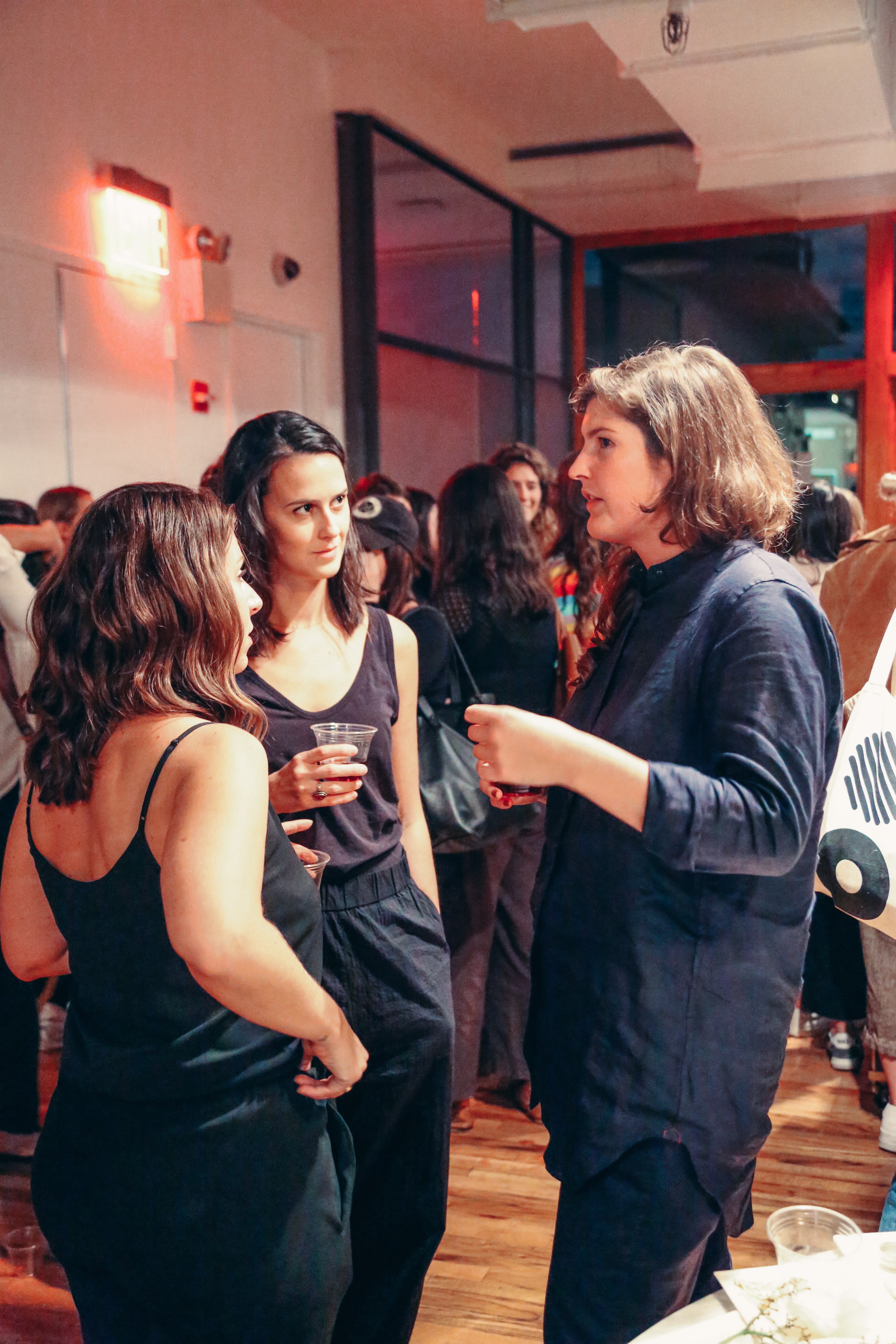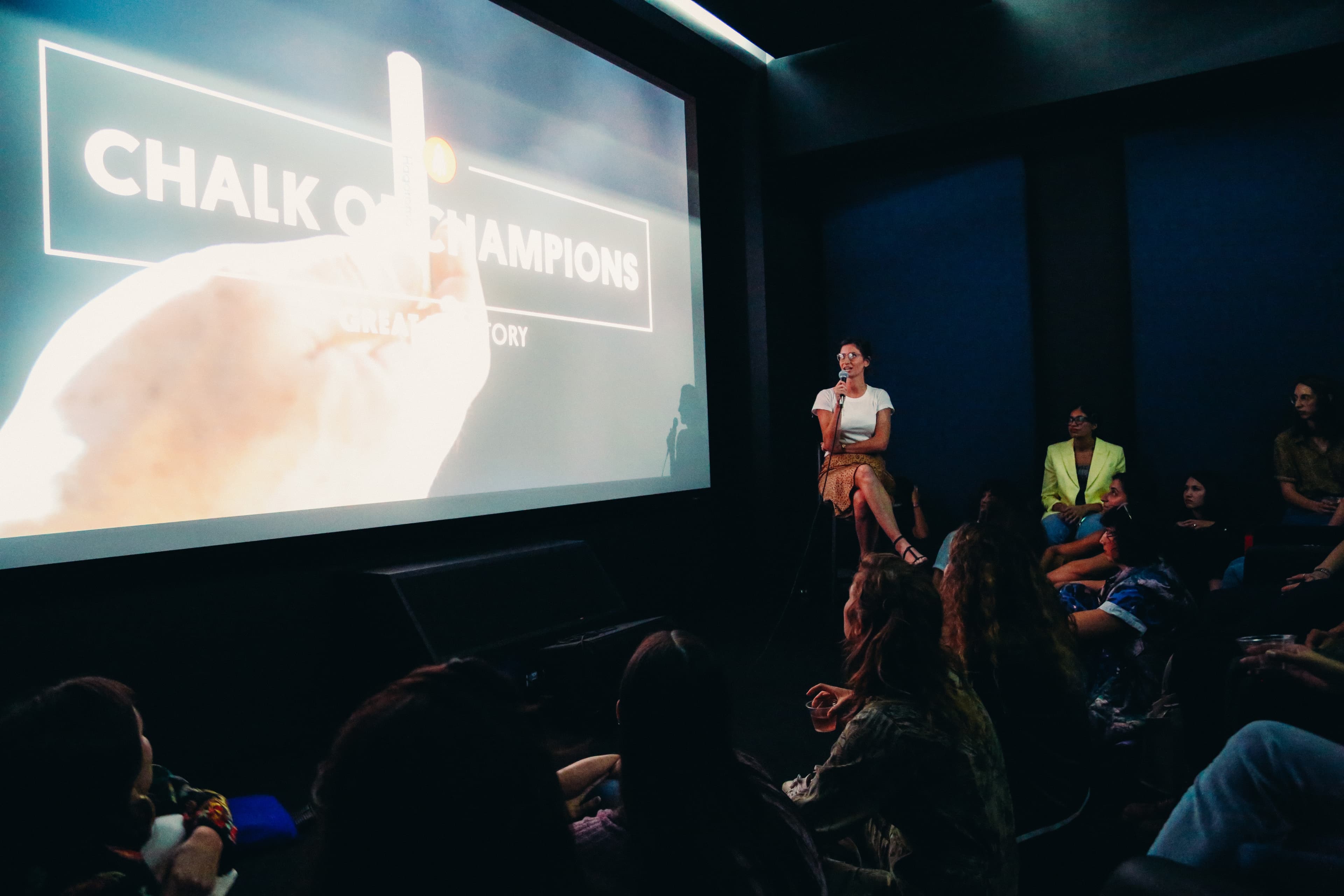 FNNY GRLS
A screening of comedic short films accompanied by a stand-up performance by Rachel Sennott.